Mo'ne Davis, the 13-year-old girl who made history as the first girl to pitch a shutout game in the Little League World Series, is taking her inspirational story from the plate to the page.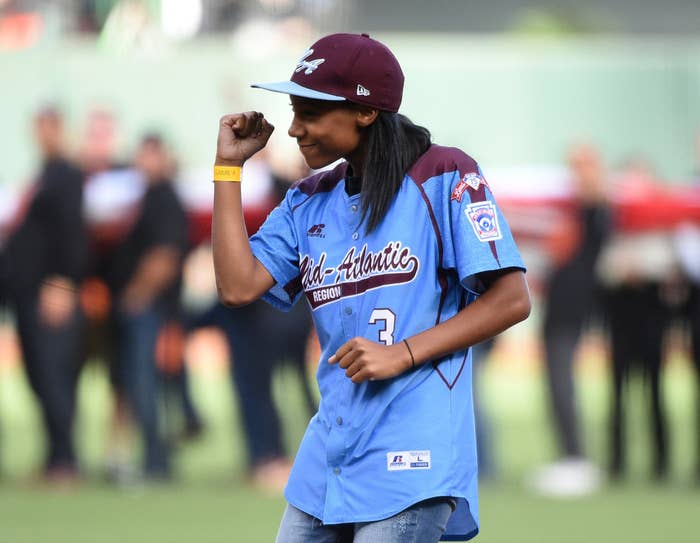 Harper Collins Children's Books will release Mo'ne Davis: Remember My Name on March 17, 2015.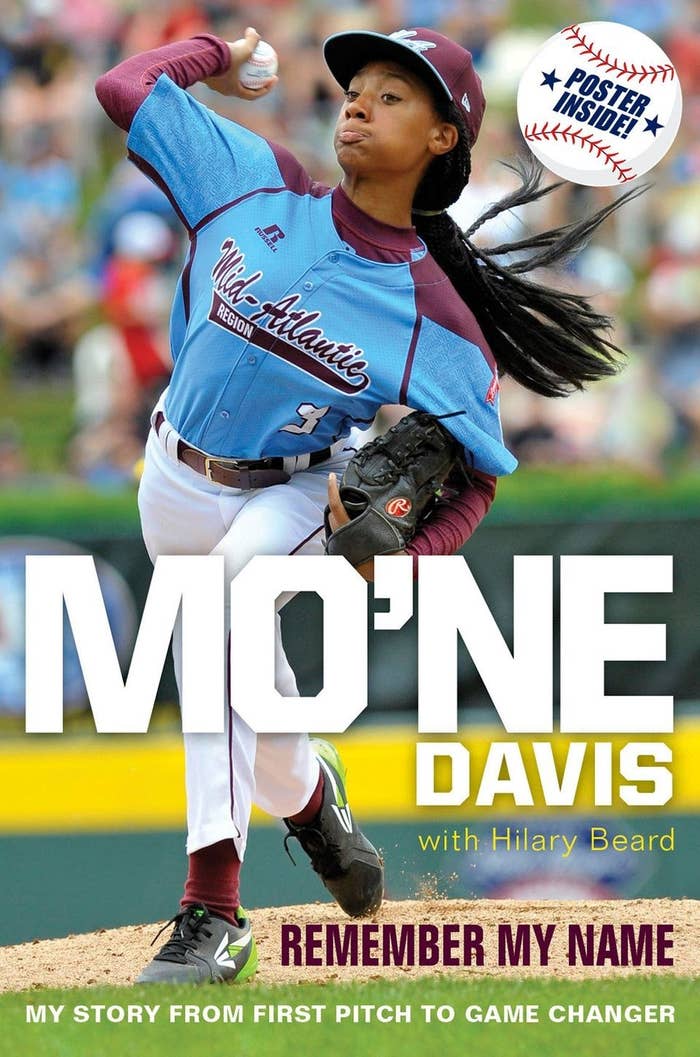 From the jacket copy:
An inspiring story of a courageous young girl who learned to play ball with the boys, only to outshine them on the national stage in the most watched Little League World Series of game of all time. Mo'ne Davis's story is one that will encourage readers to reach for their dreams no matter the odds, young girls to play ball with anyone, and add a new chapter to the rich history of women in baseball.
In October, Davis starred in a commercial for Chevrolet, in which she proudly says, "I throw 70 miles per hour. That's throwing like a girl."
In an announcement, Lisa Sharkey, Senior VP, Director of Creative Development, HarperCollins Publishers, said:
As the mother of 3 former little league players (one of whom is a girl) there was nothing that excited me more than watching Mo'ne Davis hurl that fastball, turn heads, make news and delight fans, boys and girls alike. I know Mo'ne will inspire legions of fans to get out there and do what they think is impossible and not let anything hold them back.