North West Finally Named Her New Puppy And I Gotta Say, It's Definitely Original
Sushi West is here.
Queen North West celebrated her fourth birthday earlier this month and received the GIFT OF ALL GIFTS from Kim and Kanye — A PUPPY!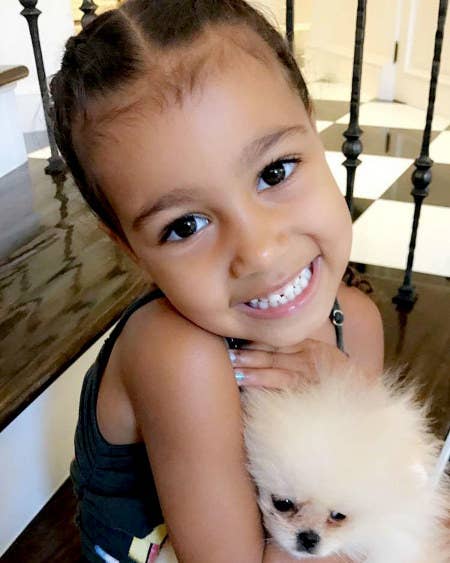 But even a week later, she had yet to be named. On Sunday, Kim created a Twitter poll asking followers to vote on names for North's BFF. The choices were ~interesting~.
As noted in the graphic above, the winning vote was Peachy Pop (Peaches). Great name! But unfortunately for Twitter, Kim announced that North decided to go with the name Sushi.
In true Kardashian fashion, people had THOUGHTS.
Some were stunned that Peachy Pop didn't make the cut:
While others were LIVING for the name: