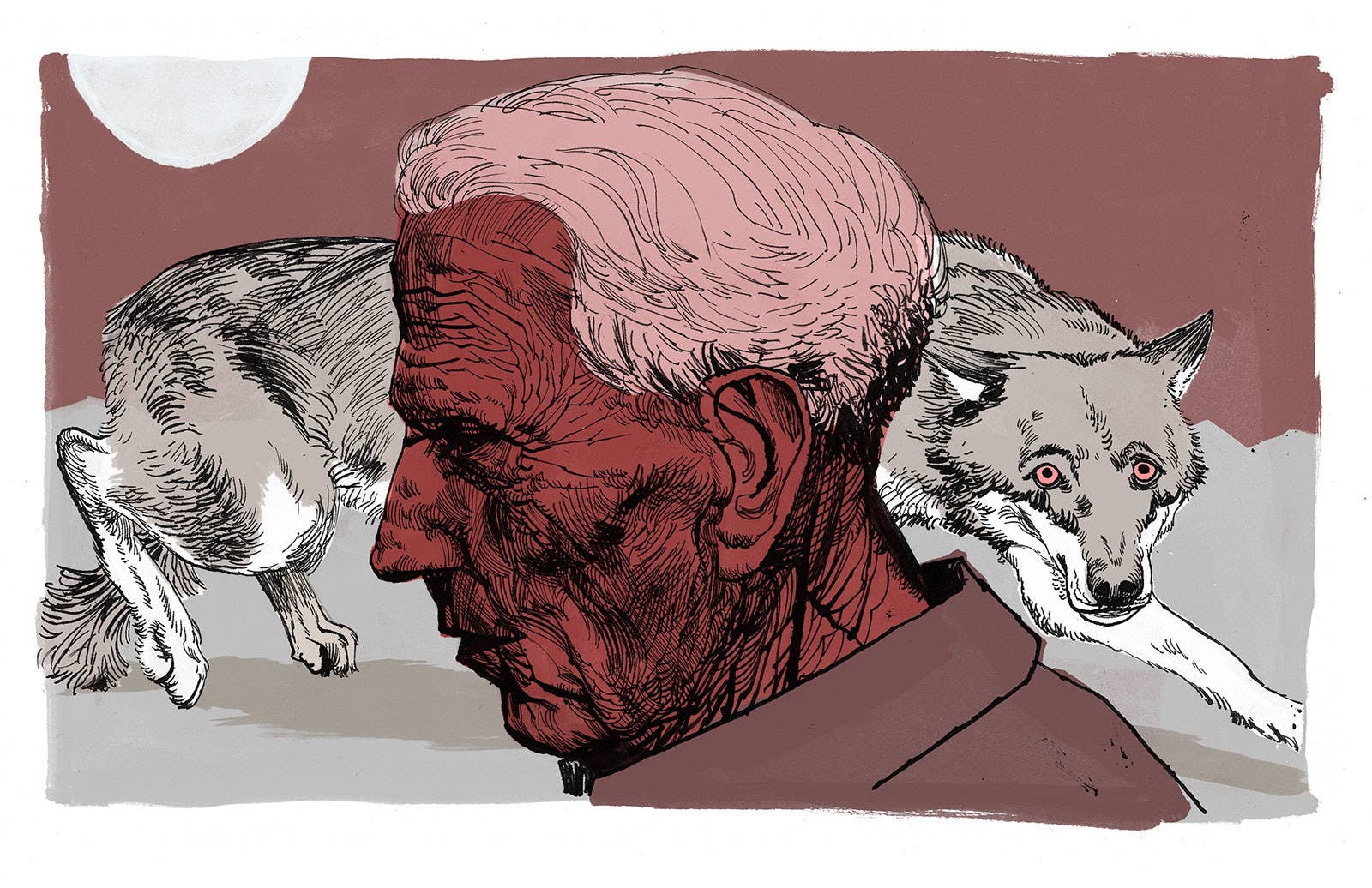 I used to wake up in strange places. Park benches in new cities, orange groves among the fallen globes, motel parking lots at the edge of the dark woods. I'd be covered in blood, but alive. Now, I barely get down the block. I awake in the neighbors' flower bed. The laundry room. The garbage bag by the door that I forgot to take downstairs before the moon took over the sky.
A kind stranger finds me, or a neighbor wakes me with a nasty voice. Today, it's the school playground down the street and a policeman shaking his head. "Don't make me haul you downtown, gramps. Go home and sober up."
A small child, barely a snack, has to help me cross the street.
A dog walker passes me, a half-dozen mutts barking and straining at their leashes, their young canine bodies filled with energy. My body used to have that power. Now, it takes me a half hour to get home. My knee is enflamed, my hip aches, and sleeping on the slide has left me stooped over like the question mark. A small child, barely a snack, has to help me cross the street.
I've always feared the moon, ever since I got lost on a family camping trip and heard the howl. The reason for that fear has changed. It used to mean I'd hurt other people, now it just means I hurt myself.
What do I even look like now when the time comes? Mangy grey fur on wrinkled skin that clings to my skeleton like a dirty towel. Liver spots on my hairless belly. Cracks in my calcium-deficient claws.
I once was a monster, now I'm more waif than wolf.
I once was a monster, now I'm more waif than wolf.
I shower off the blood, put on a new pair of khakis, a fresh sweater. I grab my cane and hobble to Walgreens. They sell Luna bars. MoonPies. My monthly nightmare repackaged as tasty treats.
My trembling hands drop the items on the counter: Advil, Pepto-Bismol, Bengay, Band-Aids, ice pack, knee brace. "Looks like grandpa's having a party tonight!" the cashier says with a wink. "Don't get too crazy with this stuff. Haha." He has a flush, round face. Just the right amount of marbling in the muscle.
When I was younger, I would've hidden in the park until he walked home.
I was a full of life back then, my whole future ahead of me like a wide open field to sprint through with the wind in my fur.
But now? Now all I can do is pretend to laugh, slide my card through the swiper, scribble on the receipt. Head home to await my sad transformation in my cramped apartment.
Perhaps this is what we all transform into, in the end: a tired old dog, alone and unloved, barking impotently at the dark sky. ●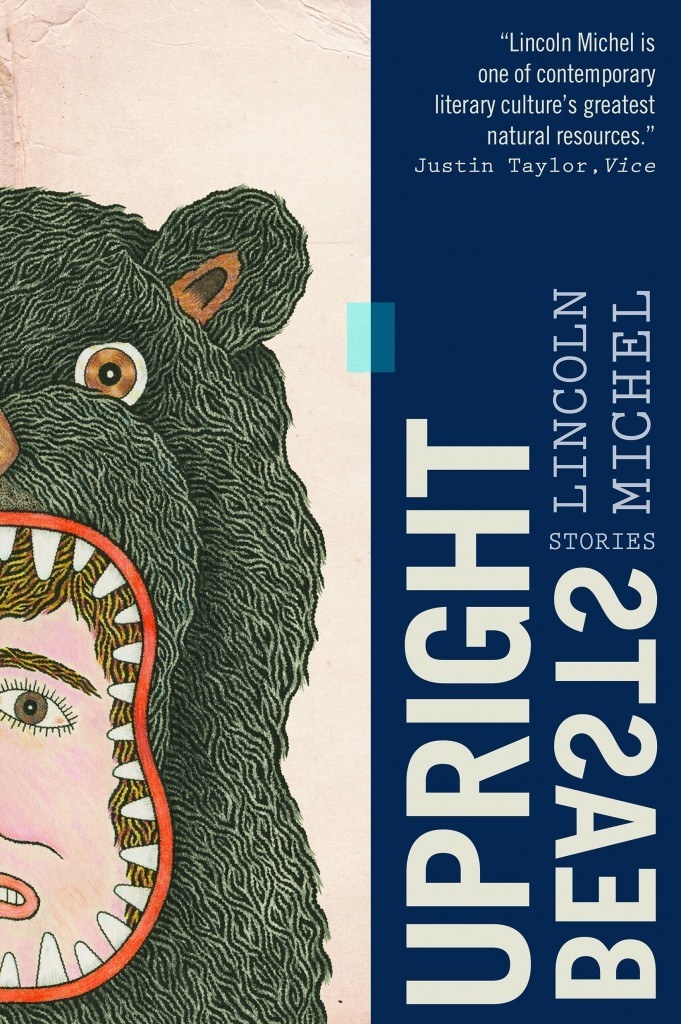 Lincoln Michel is the author of Upright Beasts (Coffee House Press, 2015) and the co-editor of Gigantic Worlds (Gigantic Books, 2015), an anthology of science flash fiction. His stories and criticism appear in The New York Times, Granta, Vice, Guernica, The Guardian, the Pushcart Prize anthology, and elsewhere. You can find him online at @thelincolnand lincolnmichel.com
To learn more about Upright Beasts, click here.