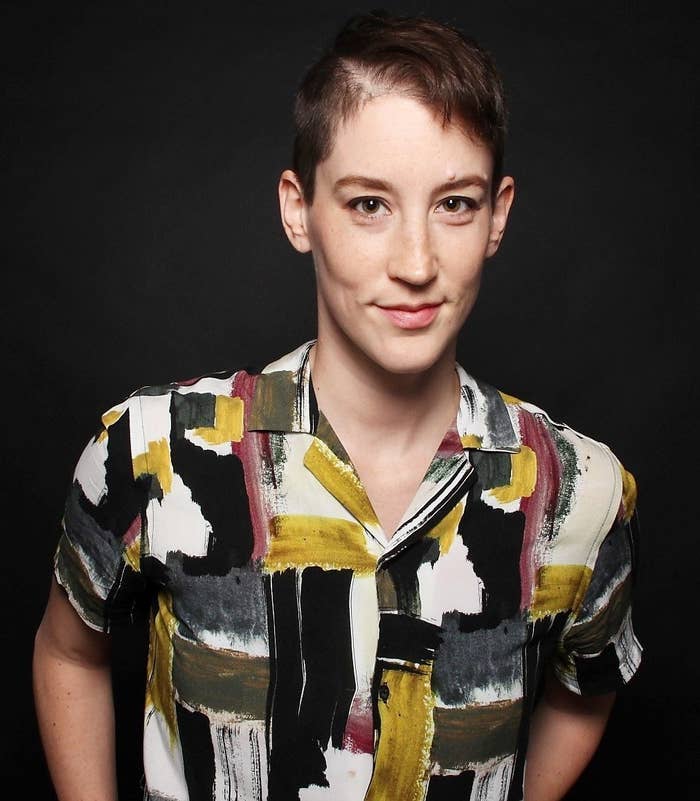 Earlier this month Sim Kern, a nonbinary author in Houston, wondered if the simple act of reading could be a form of protest. This week, the popular BookTok author kicked off the Trans Rights Readathon, a weeklong decentralized fundraiser for anyone, anywhere, to participate in until March 27.
The goals are for participants to read as many books by trans authors as they can this week, to raise awareness about the campaign on social media, and to raise funds for trans organizations.
Kern told BuzzFeed News that 2,400 people, most of whom came from TikTok and Instagram, have signed up to participate (if you'd like to sign up, you can do so here), fundraising for both national and locally focused causes. Many are sending their funds to the Trans Health Legal Fund, which assists people facing arrest or prosecution for accessing gender-affirming care.
Kern, who describes their politics as anarchist, was inspired to create a readathon after attending a protest of Florida Gov. Ron DeSantis when he traveled to Texas. Among the protesters holding posters and chanting at the Houston convention center, there was a group of people who opted to sit in silence and read banned books.
Kern chose to read Cool. Awkward. Black., a young adult anthology of queer science fiction.
"There were all these dressed-to-the-nines Republicans going to hear DeSantis speak," Kern said. "The reaction of people walking up and seeing our books…and figuring out what we were doing and why we were there. It seemed to unnerve them."
Kern said their silent protest received some aggressive responses from some DeSantis supporters. At one point, a woman came up to Kern and started filming them, calling them a "pedophile" for reading a book that was visibly a queer young adult book, they said.
Kern said after the protest, and after seeing dozens of posts by trans friends distraught by the onslaught of anti-trans legislation, the 37-year-old author and journalist knew they needed to find a way to rally their BookTok community, especially cisgender allies, to take action.
For Kern's own fundraiser, the author of Depart, Depart! has already raised $4,705, which they'll split between two Houston-based organizations: Tony's Place, a shelter for LGBTQ youth, and Montrose Center, the city's LGBTQ community center.
Kern said they wanted the fundraising goals and destinations of the readathon to be intentionally open-ended to support all kinds of trans causes — from legal aid to individual mutual aid.
"I knew some people would feel passionately about local trans-supporting orgs that were close to them, and that they would donate to individuals to provide mutual aid. Someone might have a friend who's raising money for surgery or to leave an unsafe state or something like that. I wanted people to be able to participate in whatever way they're able to and fundraise for however they want to support trans people," Kern said.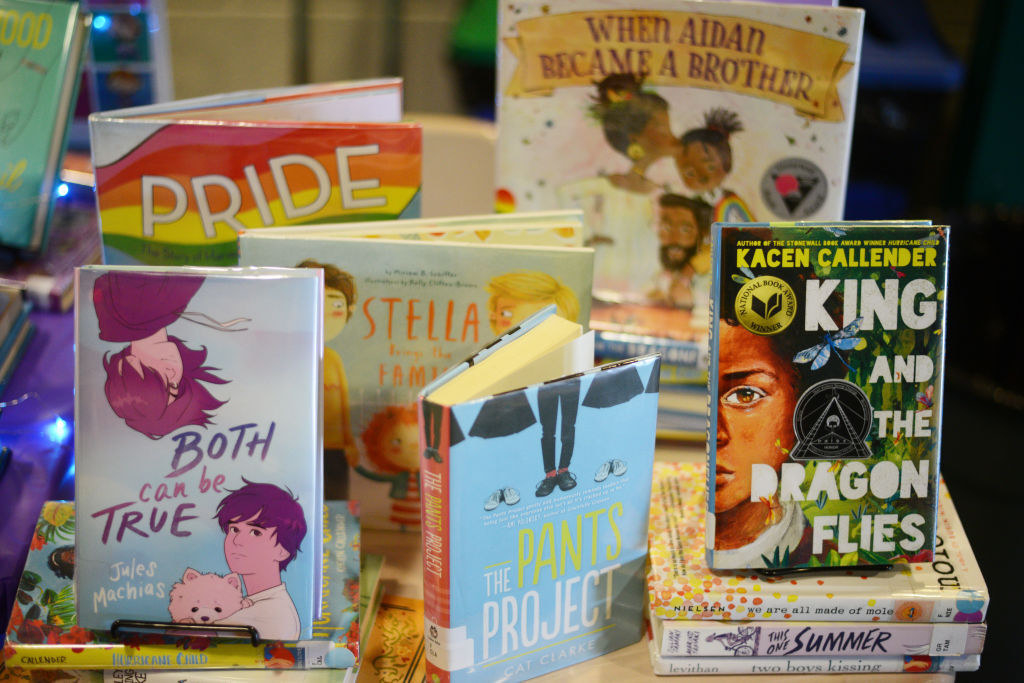 In the three days since the campaign kicked off, Kern said the readathon has spread like wildfire across BookTok and other social media — and has prompted new sales and pushed trans authors to the top of bestseller lists. (Here's some recommendations of books by trans authors from BuzzFeed News, if you're looking for ideas.)
Vico Ortiz, a nonbinary actor known for their role in HBO Max's Our Flag Means Death, posted a TikTok about the book The Wicked Bargain, for which they narrated the audio edition. In less than a day, the young adult fantasy novel about a Latinx transmasculine teen became the number one bestseller on Audible and Libro.fm.
Kern has also compiled a list of books people can read for free online for participants who don't have money or access to a library.