Victoria, 30, and Ariana, 29, portrayed high schoolers Tori Vega and Cat Valentine on the hit Nickelodeon series from 2010 to 2013, alongside Liz Gillies, Avan Jogia, Daniella Monet, Leon Thomas III, and Matt Bennett.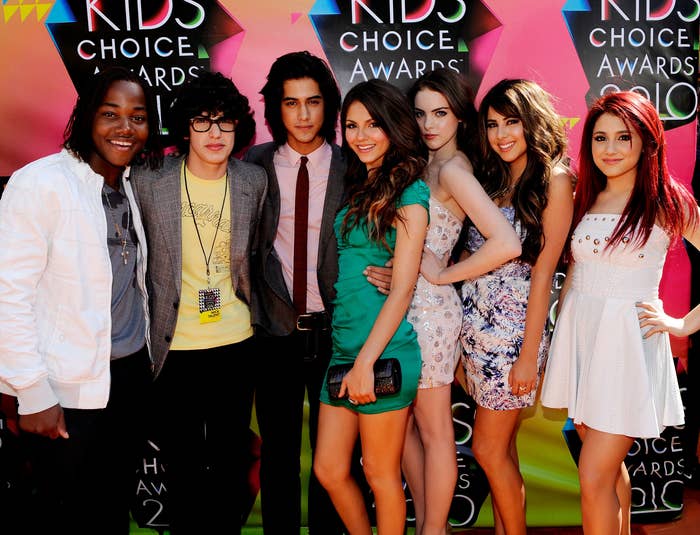 And the rumors that Victoria and Ariana didn't get along during their time on the show started swirling all the way back when they were still filming it.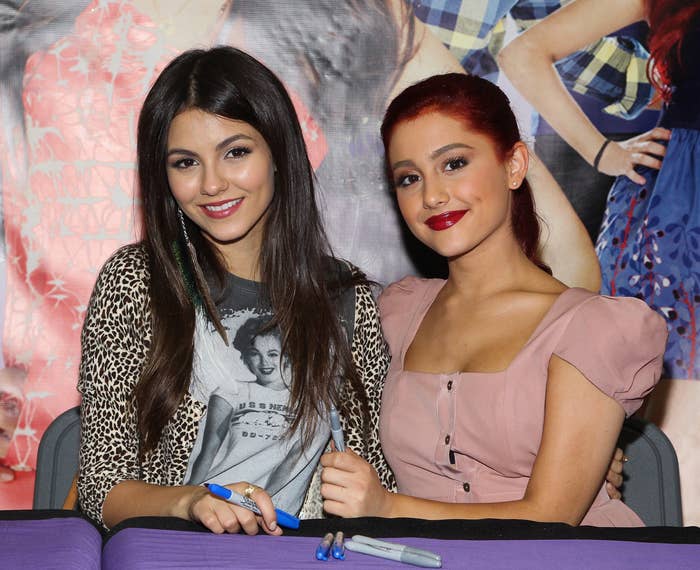 For starters, and perhaps most memorably, Victoria was accused of being petty toward Ariana during a 2013 interview with Popstar that ended up going viral again in 2017.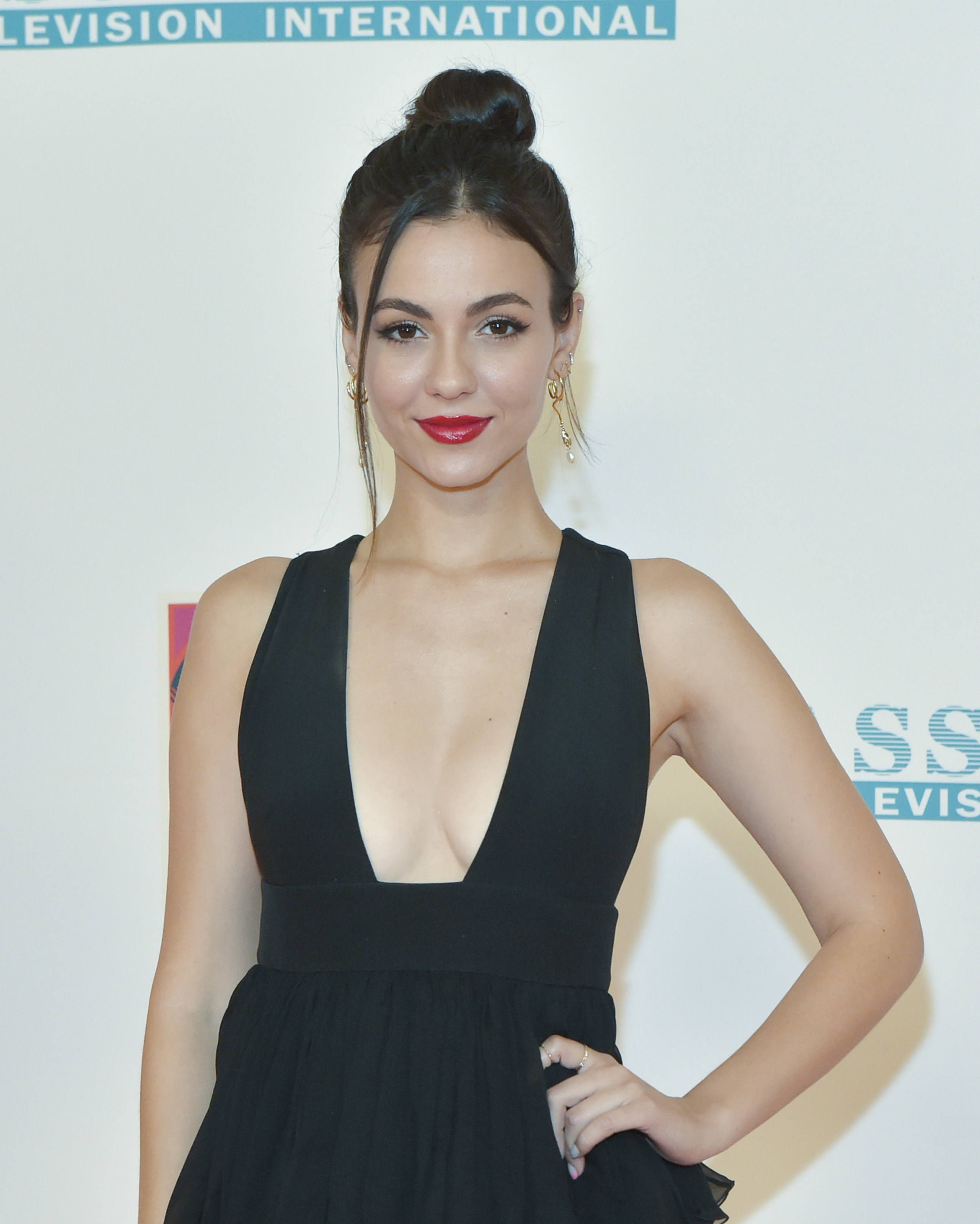 The video featured the Victorious cast being asked which member sings the most outside of filming. After the group largely agreed on Ariana and Liz, Victoria quickly interjected, saying, "I think we ALL sing" — a comment that has since turned into a hilarious meme.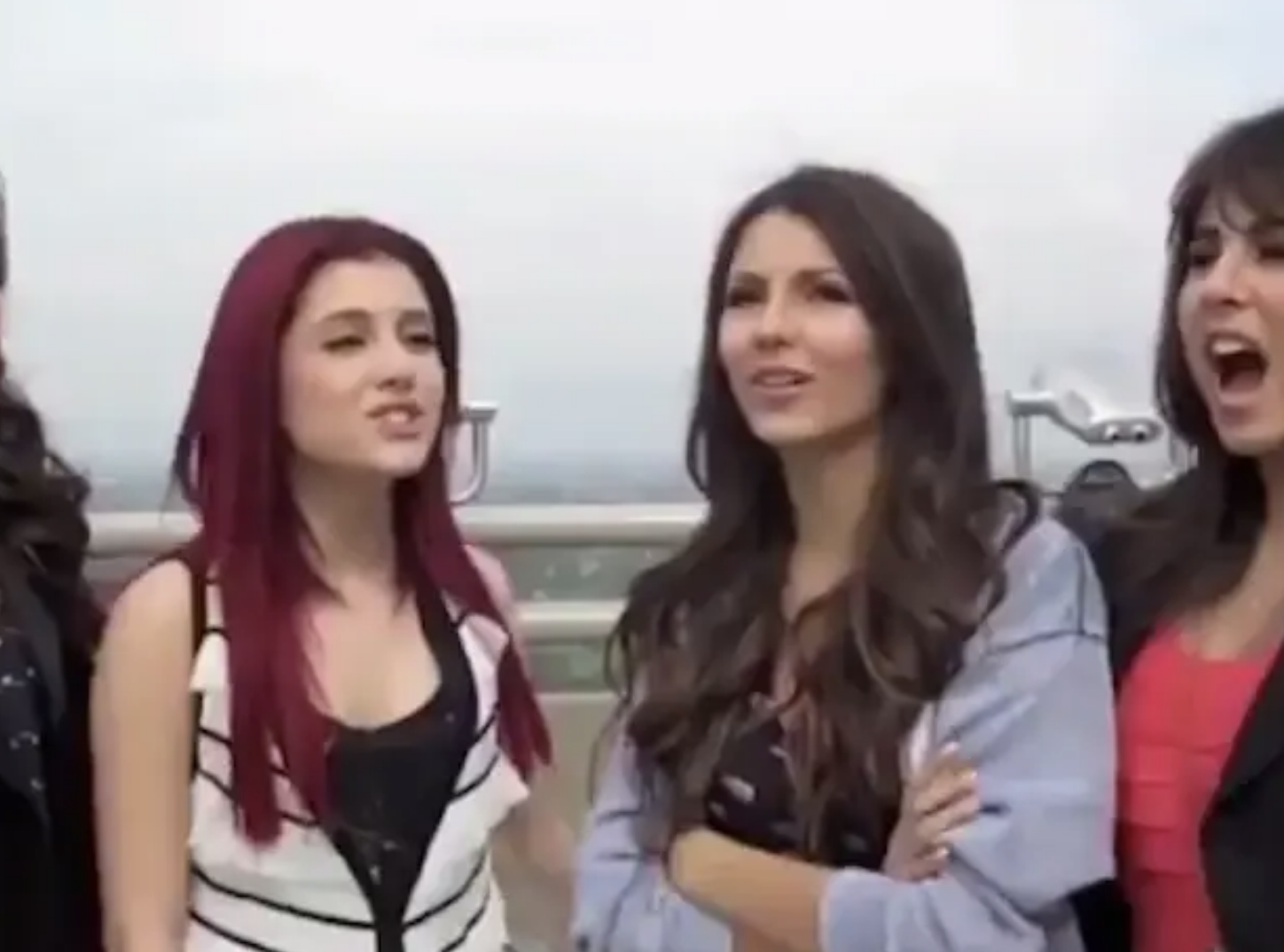 Shortly after this clip went viral in 2017, Victoria addressed the drama, tweeting, "I think we ALL have better things 2 do than dredging up 7 yr old non-existent drama. That said, Im kind of excited to finally be a meme."
Three years after that now-viral Popstar interview was published, Ariana seemingly claimed that Victoria was the reason behind Victorious's end.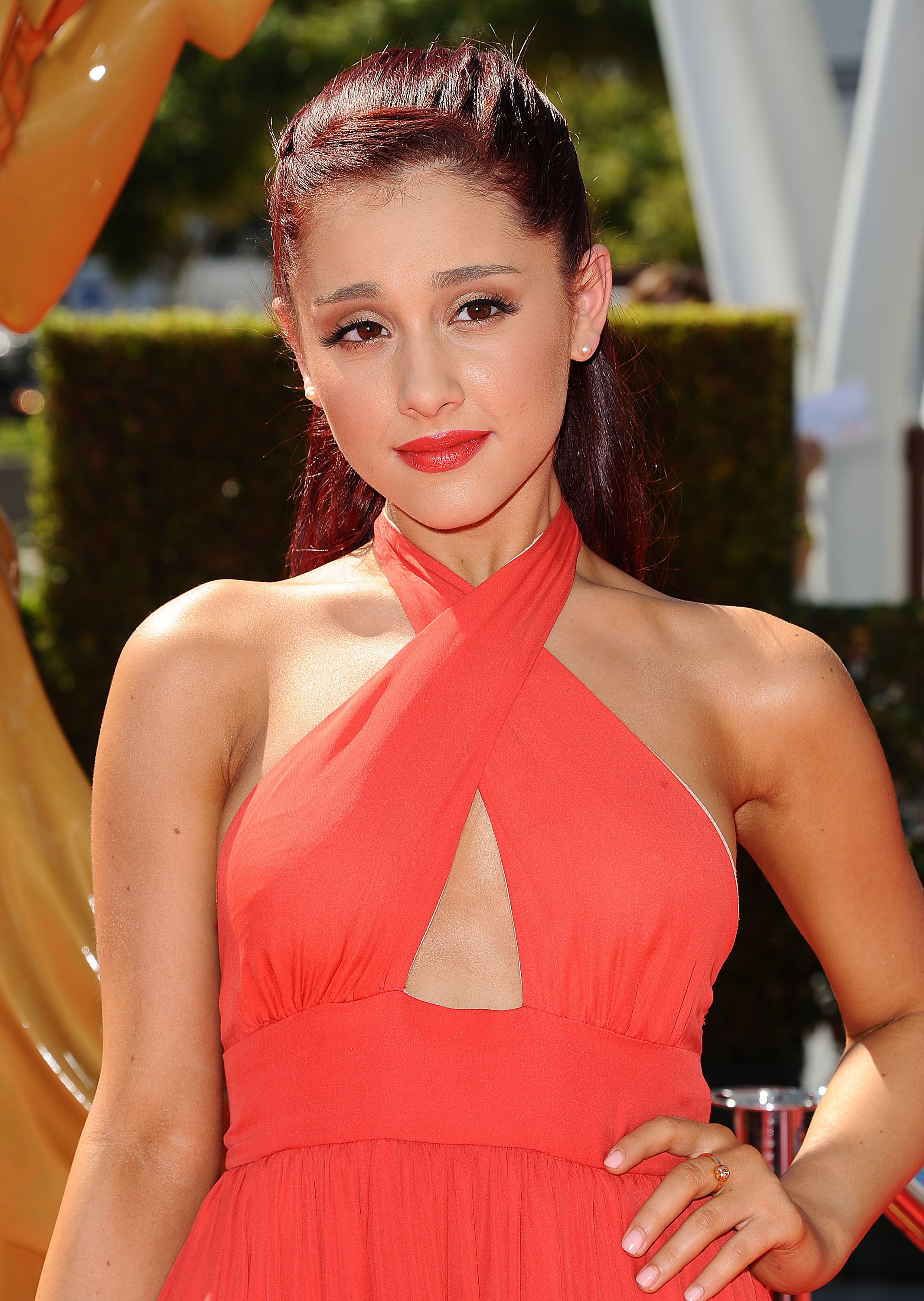 Posting on her ask.fm account in February 2013, Ariana alleged that the Nickelodeon series had been scrapped because a mystery member of the group had opted to go on a solo tour instead of a cast one.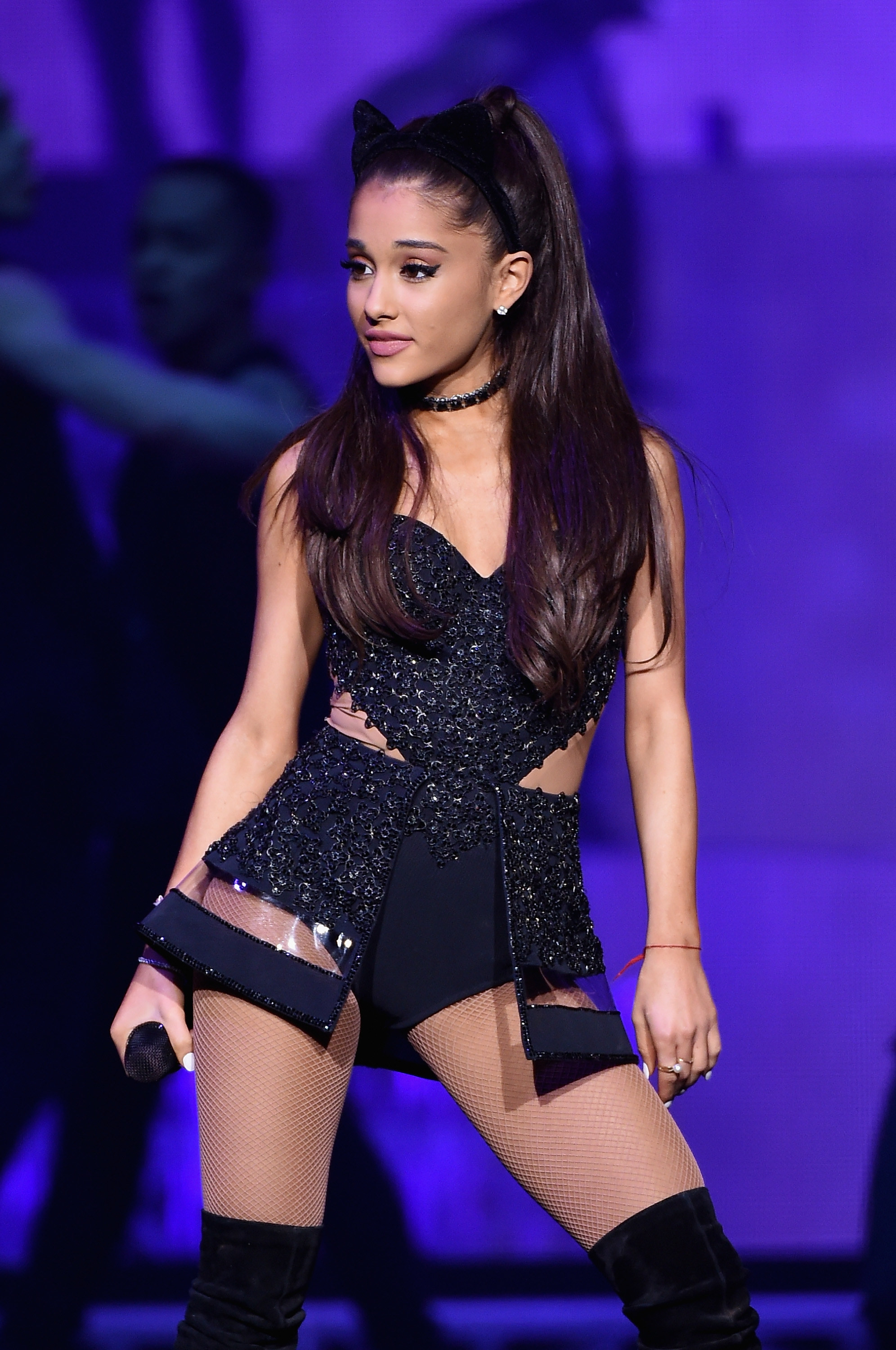 "The only reason Victorious ended is because 1 girl didn't want to do it," she wrote. "She chose to do a solo tour instead of a cast tour."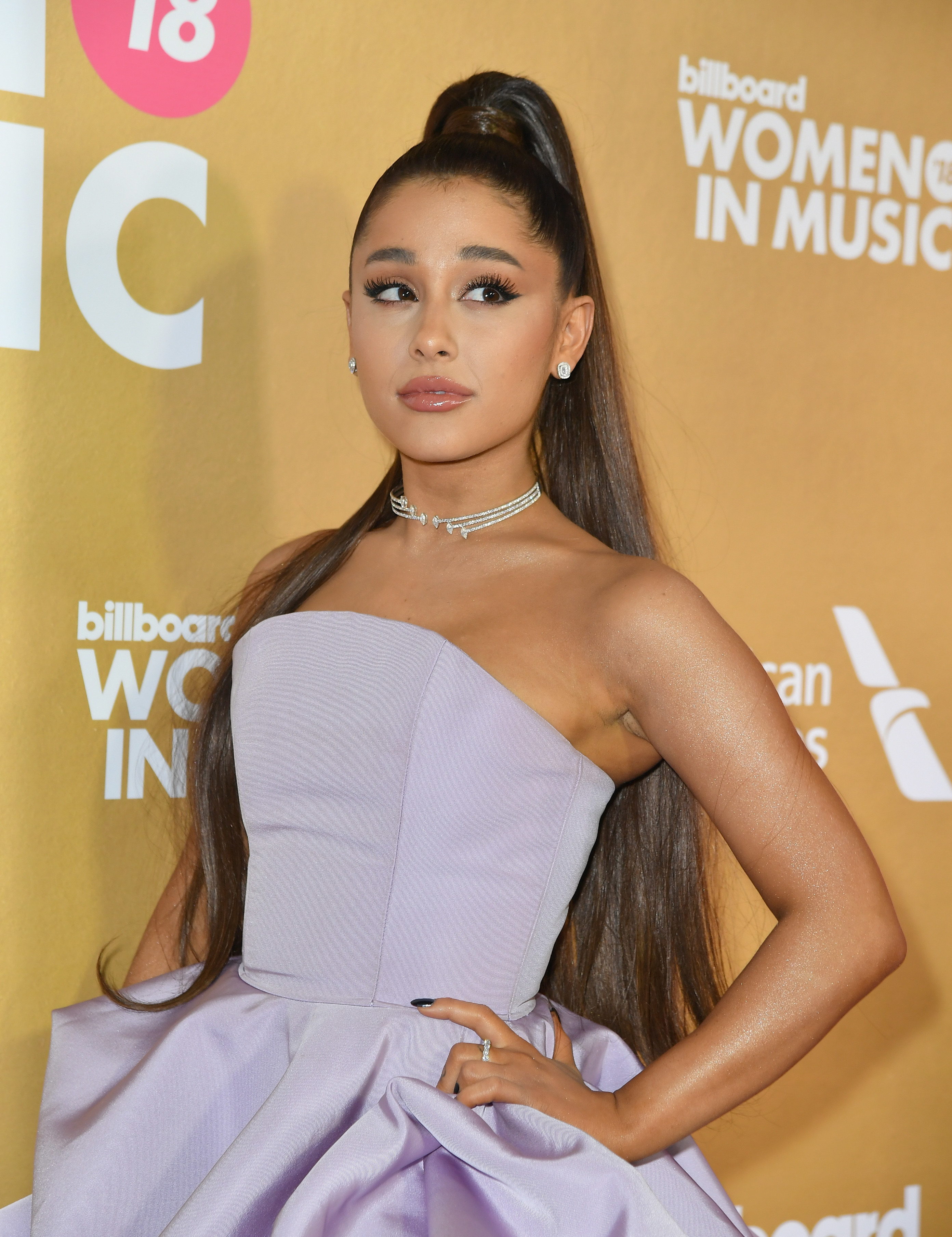 "If we had done a cast tour Nickelodeon would have ordered another season of Victorious while Sam & Cat filmed simultaneously but she chose otherwise," she added, referring to her subsequent Nickelodeon series with Jennette McCurdy. "I'm sick of this bs."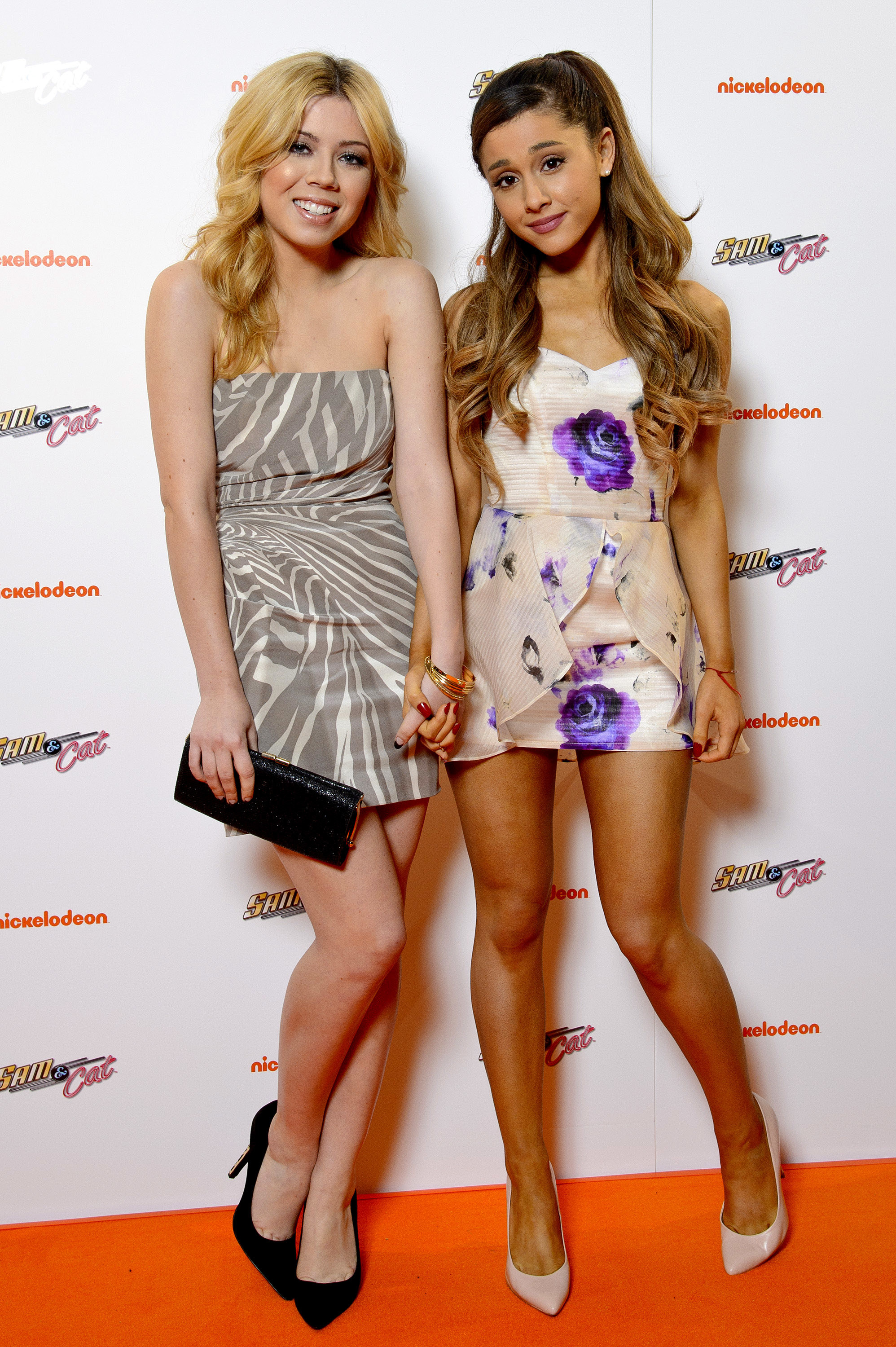 Given that Victoria went on tour that summer, several fans quickly guessed that Ariana had been referring to her. And before long, Victoria seemingly hit back herself.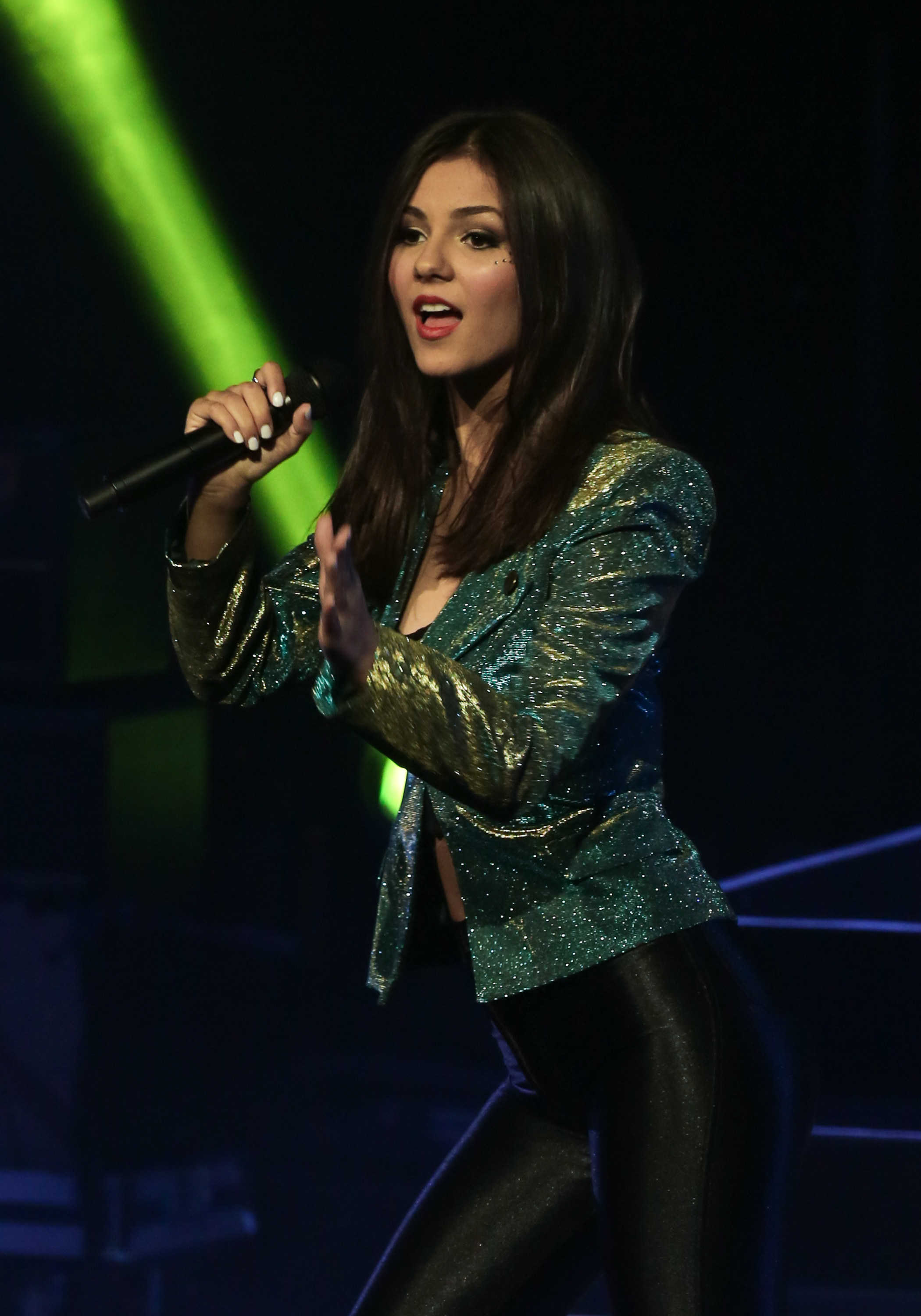 "Some people would throw some1 that they consider a friend under the bus just 2 make themselves look good. #StopBeingAPhony #IfTheyOnlyKnew," she tweeted.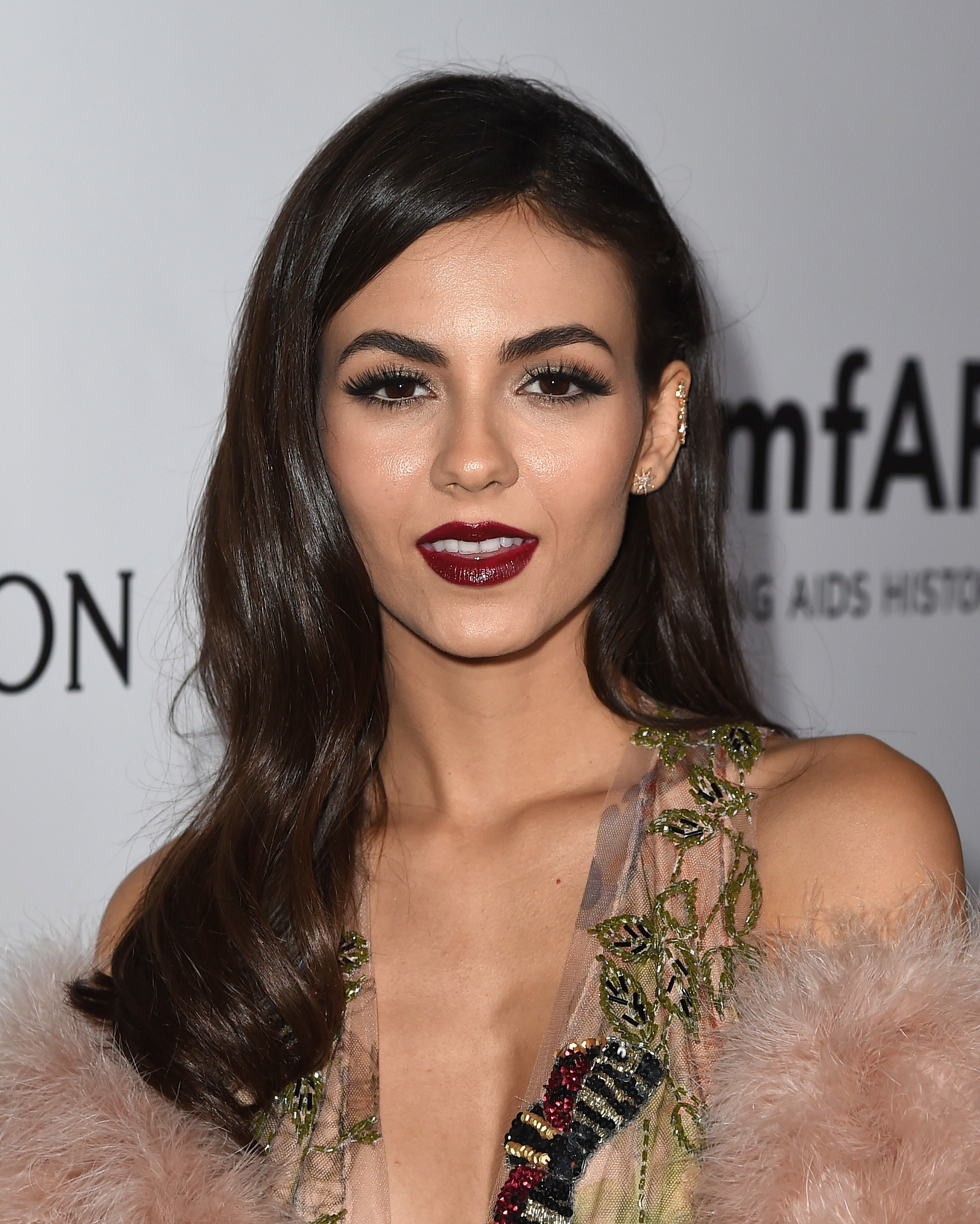 However, in recent years, things have appeared completely fine between Victoria and Ariana. In fact, Ariana even told an Instagram user who'd poked fun at the "I think we ALL" meme to "shut the fuck up" in 2020, seemingly putting the entire thing to rest.
But nevertheless, Victoria brought up the subject of their apparent feud during E! News this week after being questioned about her personal life.
"I think the biggest rumor... This whole narrative that was created of me being jealous of her and us not being friends," she said of Ariana.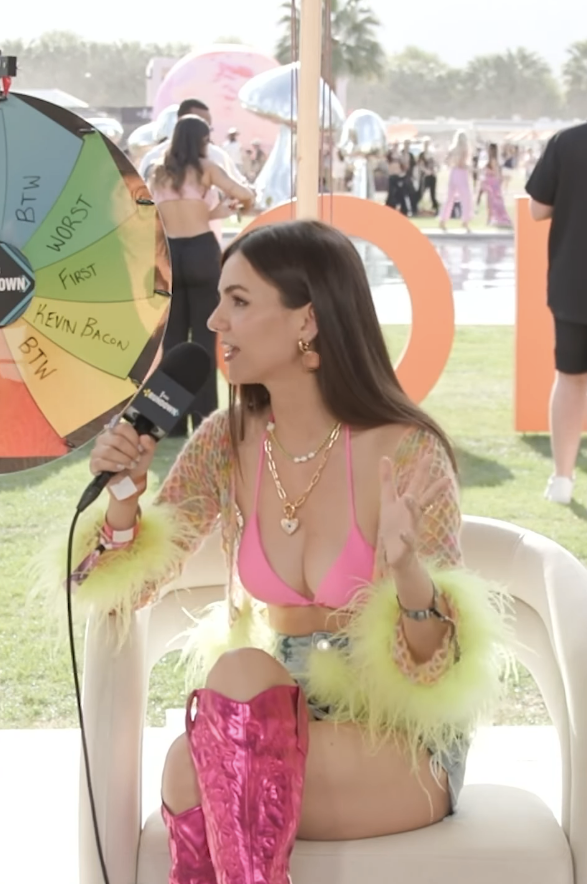 "I feel like it's this constant story of the media and people wanting to put people against each other and it's just... so not even relevant right now," she went on.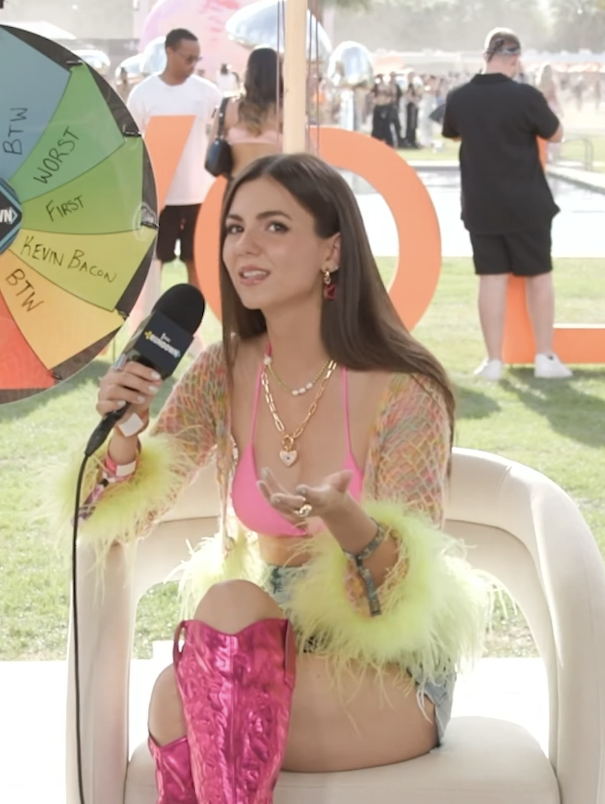 "This is so dumb. Ten years later. How is this even a story? This is so stupid," she added.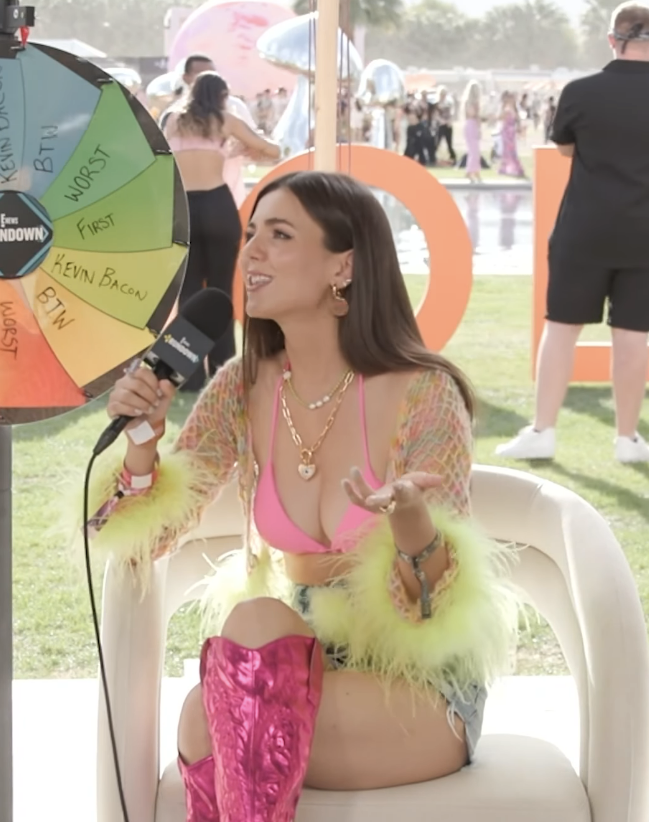 What's more, Victoria also told E! that she and Ariana have texted each other to say that the rumors around their so-called feud are completely silly.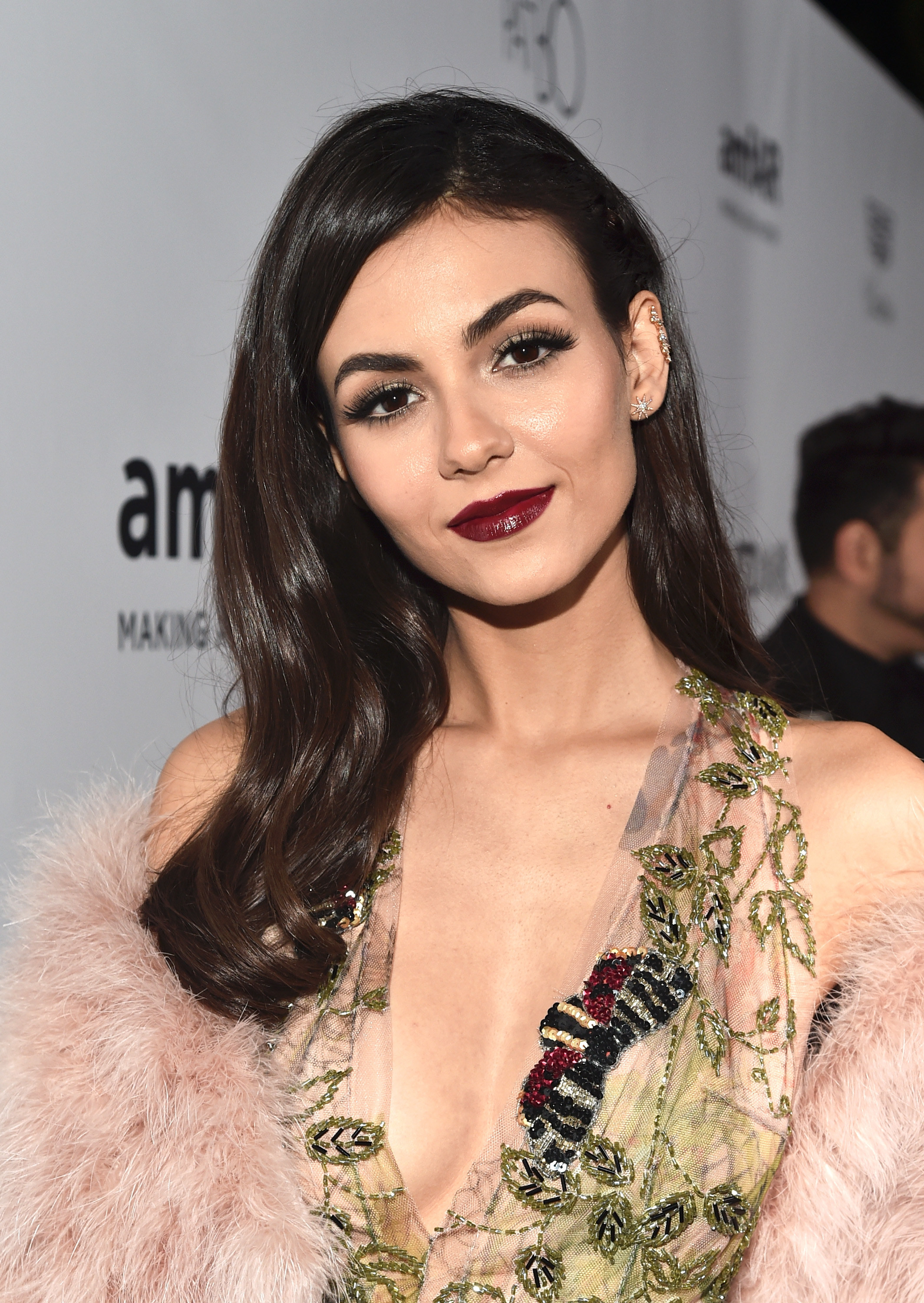 This isn't the first time that Victoria and Ariana have communicated behind-the-scenes about the long-running rumors.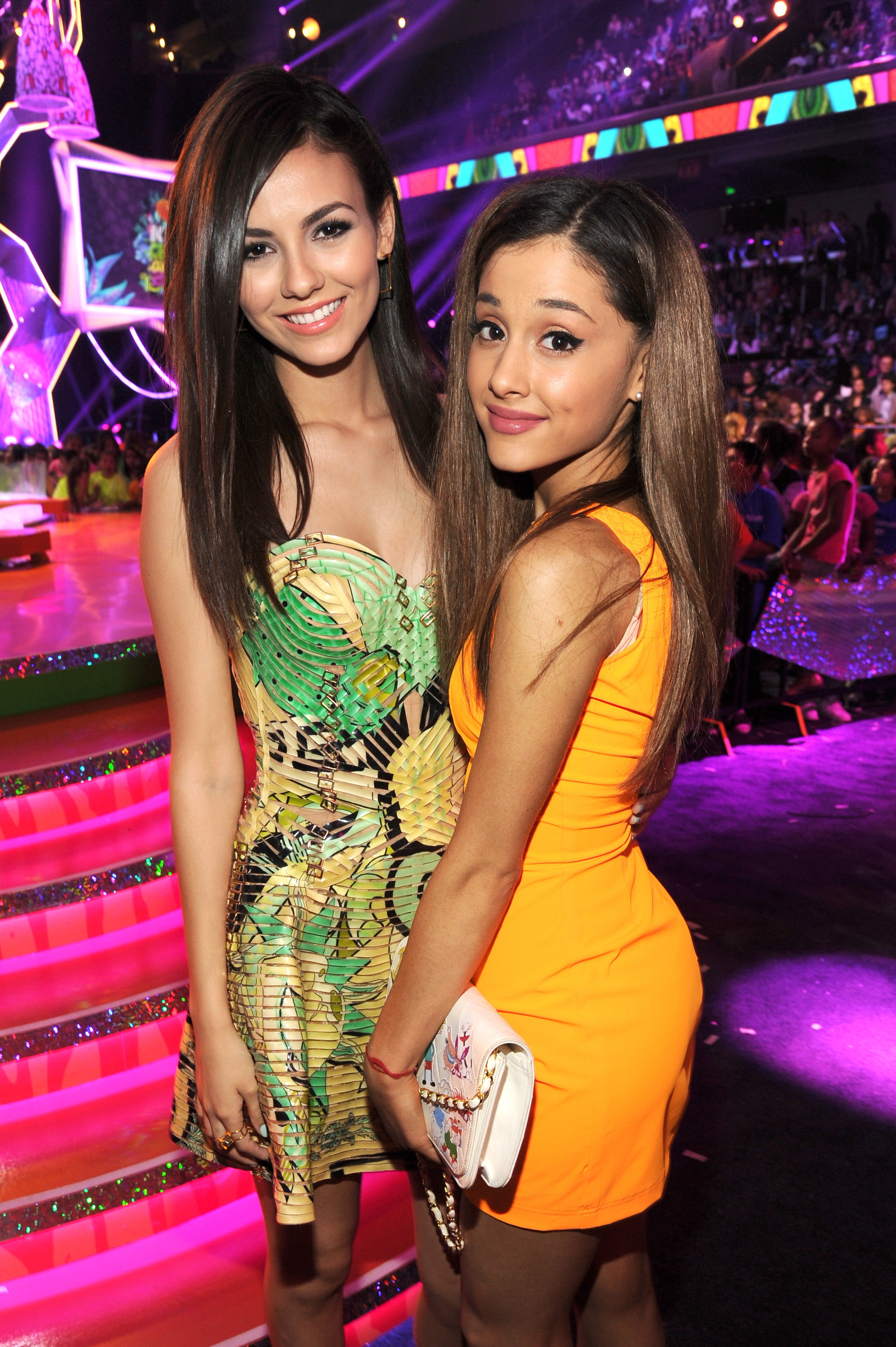 Back in June 2013, Ariana caused a stir online after revealing that she was bullied by a former coworker during an interview with Seventeen magazine.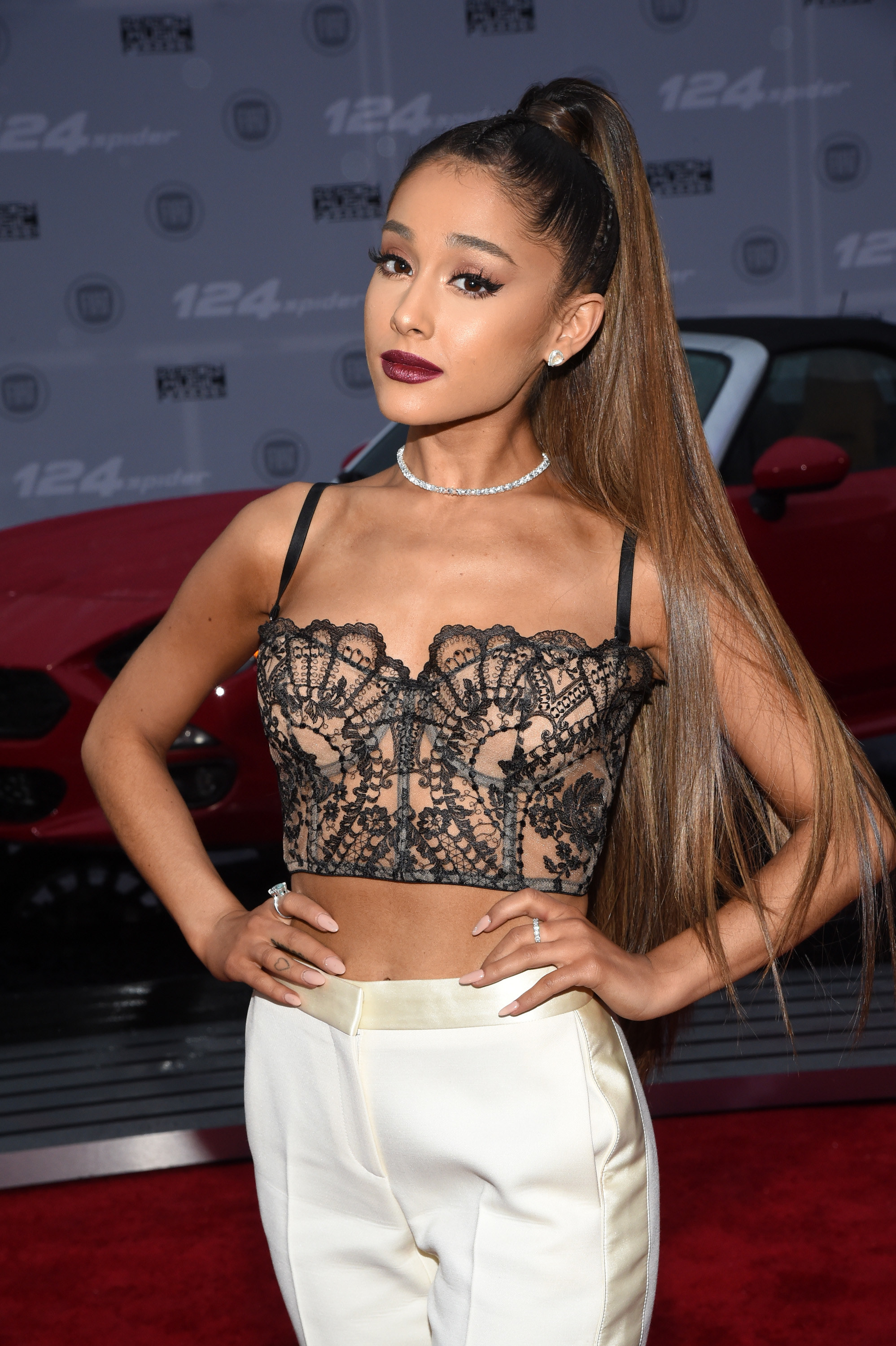 Though she didn't name any names, Ariana told the outlet, "I worked with someone who told me they'd never like me. But for some reason, I just felt like I needed her approval. So I started changing myself to please her. It made me stop being social and friendly. I was so unhappy."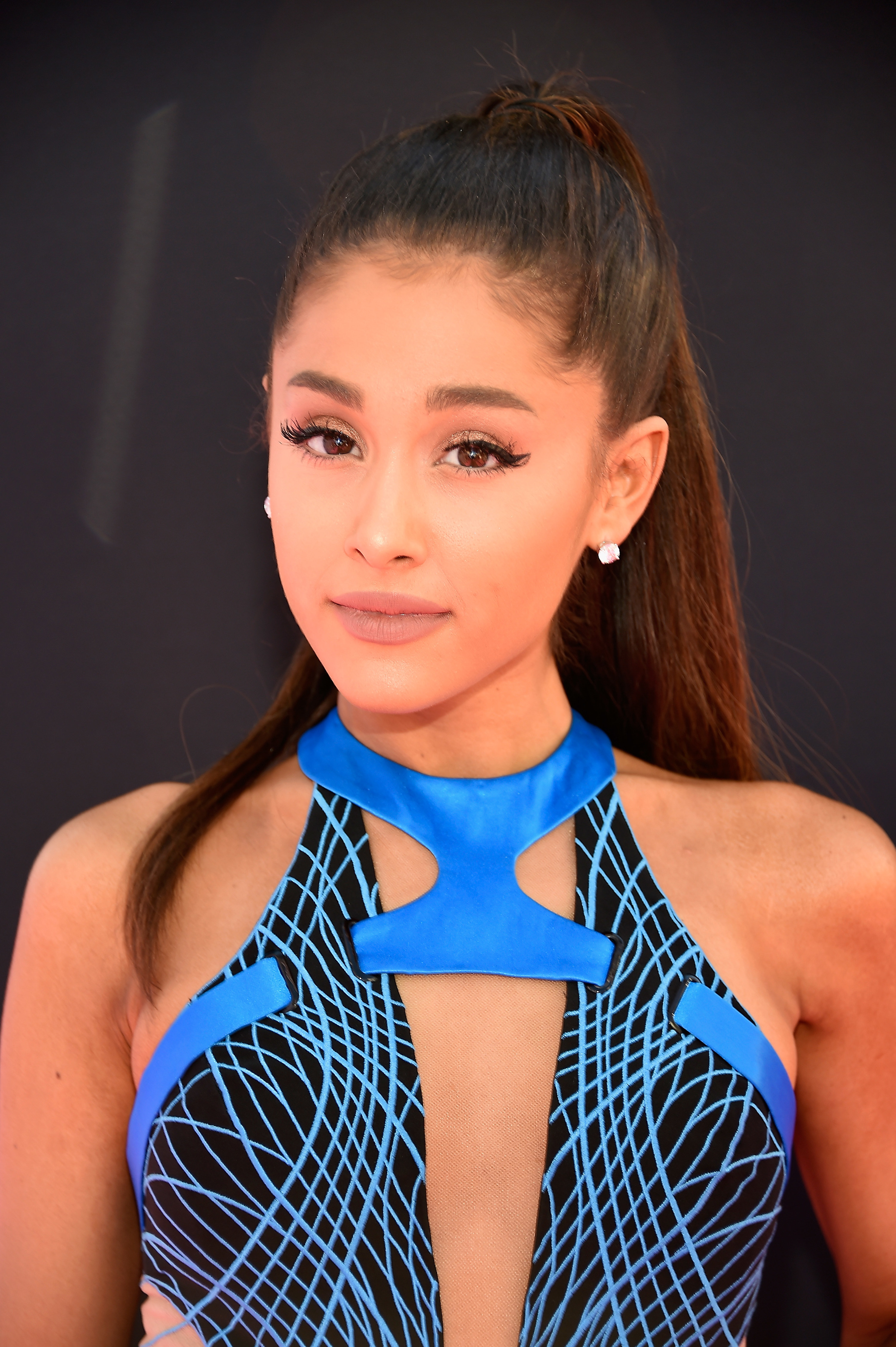 After several fans guessed that she'd been talking about Victoria, Ariana wound up clarifying that this was not the case.
"My years filming Victorious were some of the happiest of my life and that cast is family to me," she explained. "The stories I shared with Seventeen were actually reflective of a different work experience. Please don't send hate to anyone, it's undeserved and I would never want that."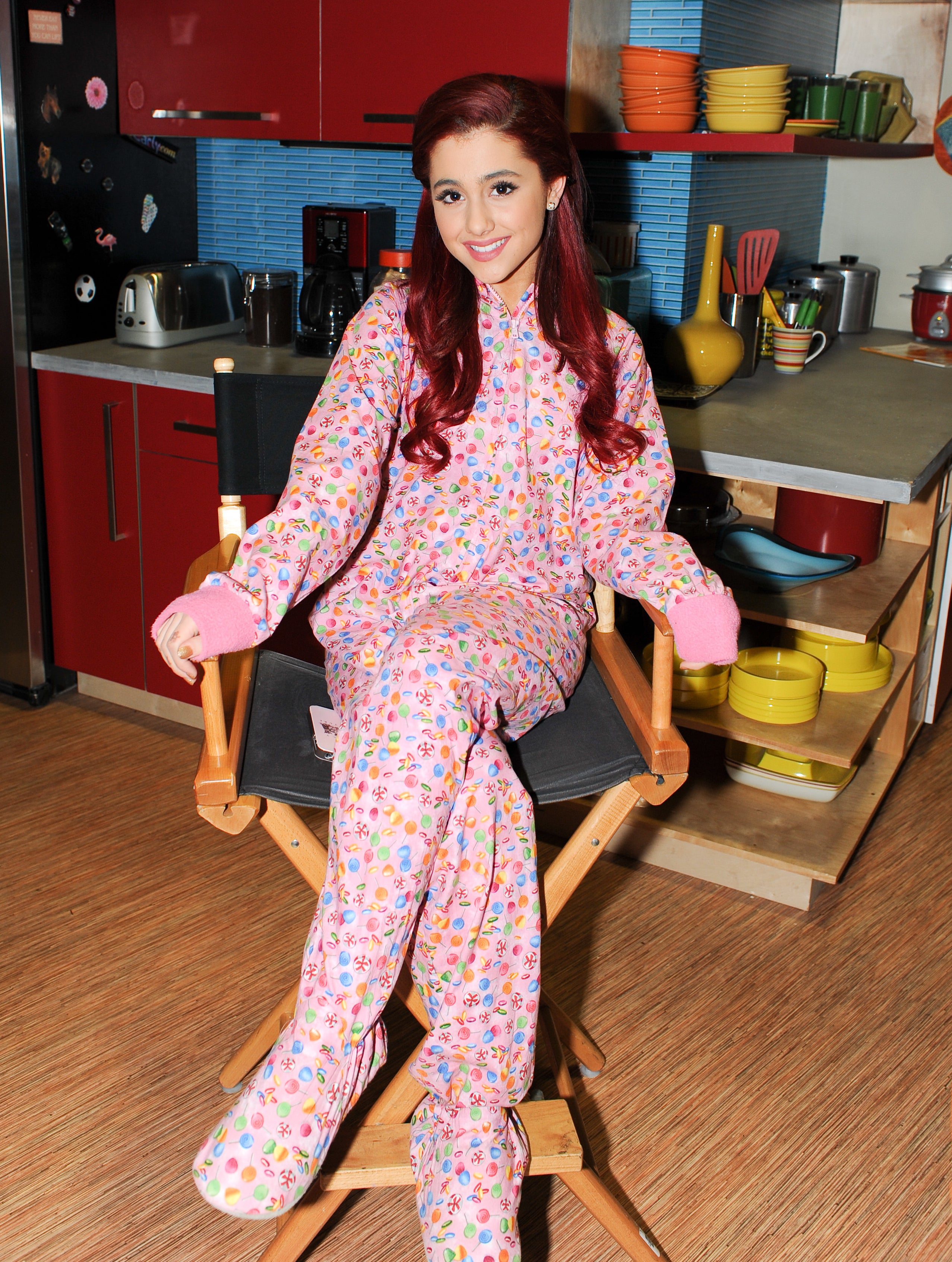 A couple of years later, Victoria revealed that Ariana had texted her privately over the misconstrued comment.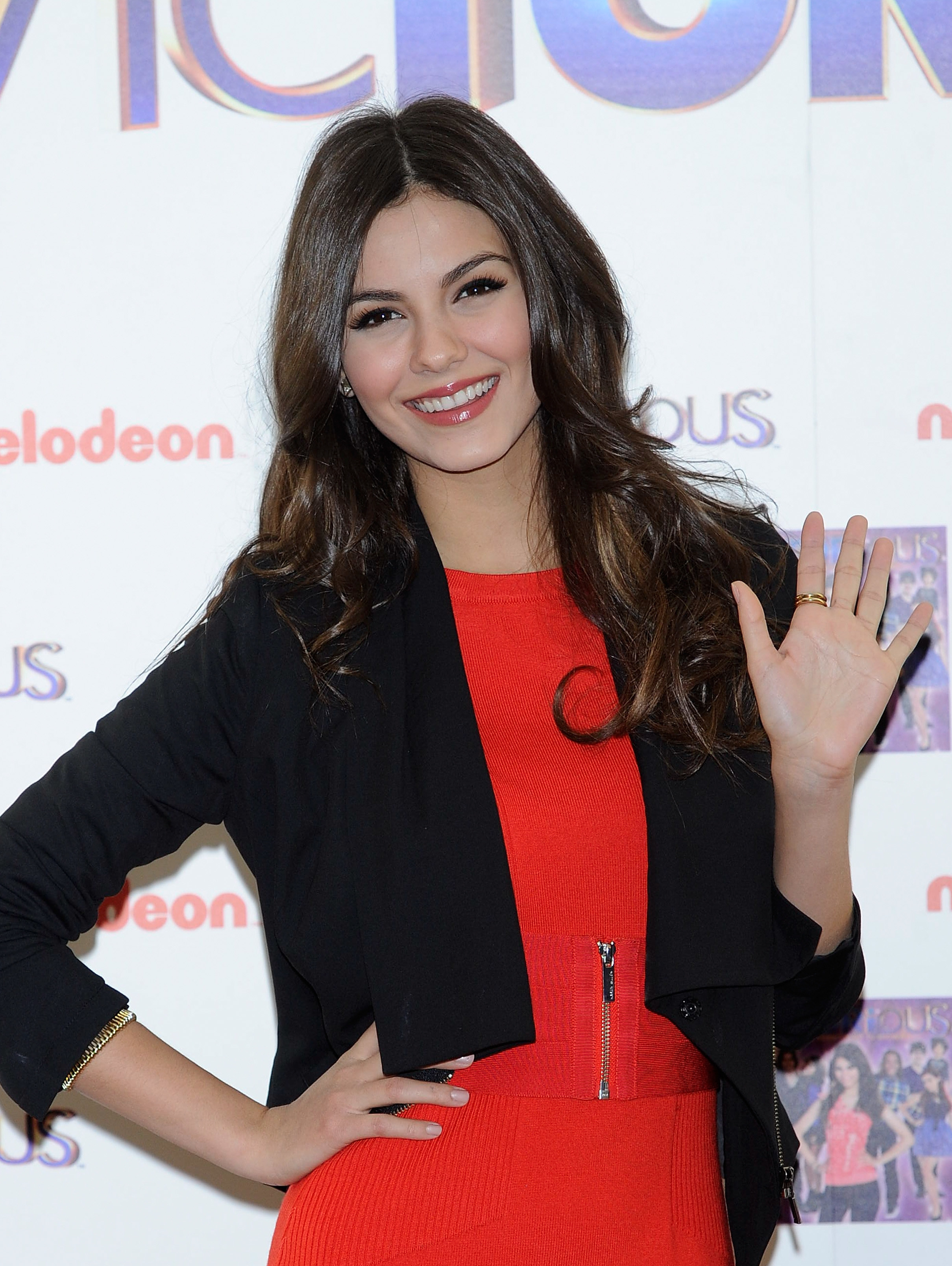 "She texted me privately and was like, 'Oh, my gosh. I am so sorry. You know how the media, like, twists words," Victoria revealed during a 2015 appearance on The Meredith Vieira Show.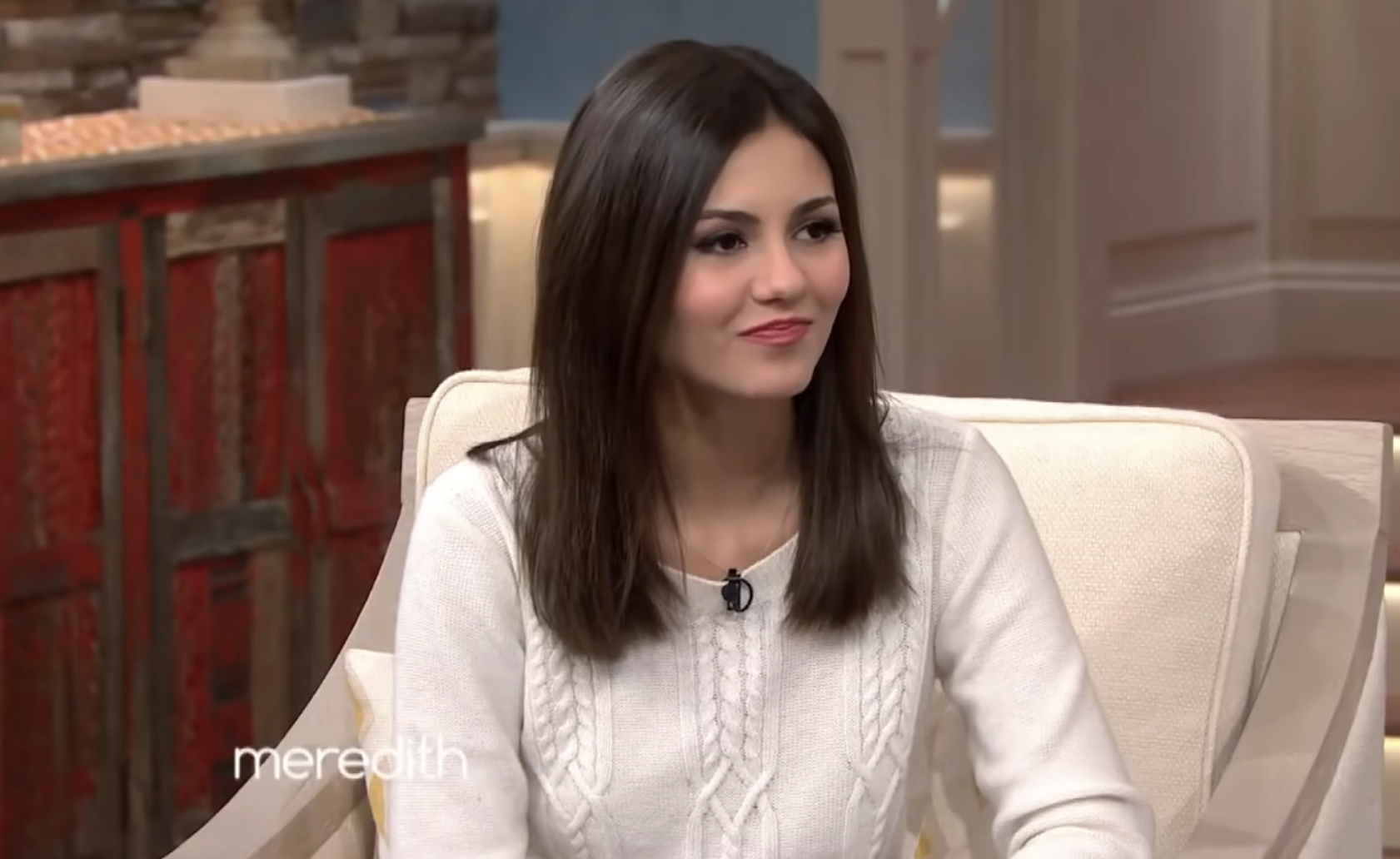 "'I was not talking about you, obviously. I was talking about one of — someone on Broadway that I had worked with,'" she added, quoting what Ariana had apparently messaged her.