Tristan Thompson has come under fire for flaunting his luxury lifestyle on Instagram amid claims he's provided no "financial assistance" to his youngest son.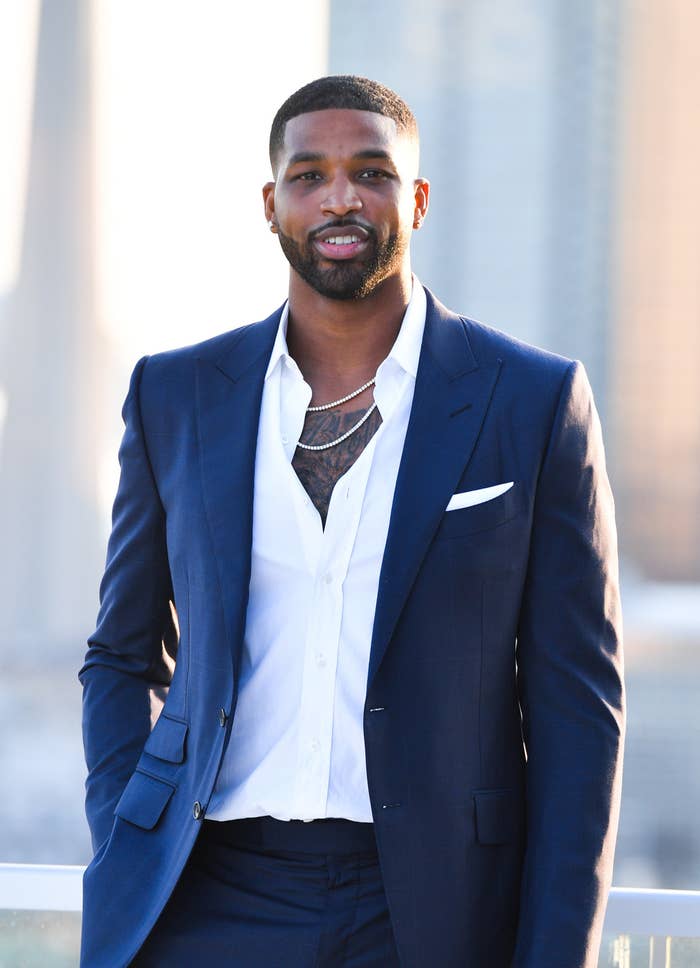 Earlier this week, the mother of Tristan's baby boy, Maralee Nichols, claimed he's "done nothing" to support their child and hasn't even attempted to meet him despite publicly vowing to be involved in the parenting process.
"He has not made any attempt to meet their son nor has he provided any financial assistance," Englander said of Tristan, who has two other children with separate women: 5-year-old Prince with ex Jordan Craig, and 3-year-old True with ex Khloé Kardashian.
Neither Tristan nor his representatives responded to Maralee's claims, or BuzzFeed News's request for comment, at the time.
And while fans initially called Tristan out over the accusations, things have only gone from bad to worse, with him continuing to face criticism over his latest Instagram activity.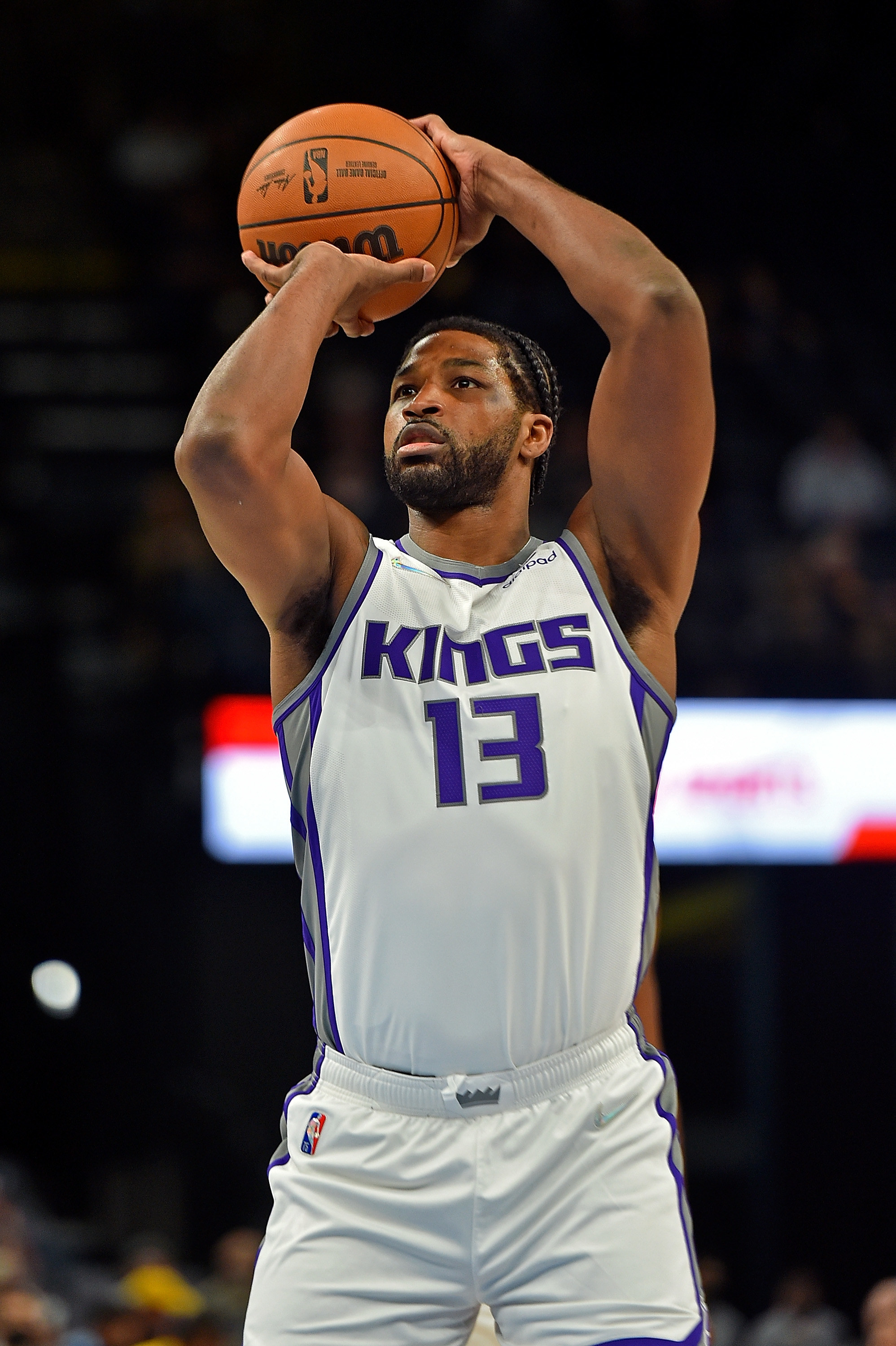 On Thursday, Tristan shared a touching tribute to his former basketball team, the Indiana Pacers, in light of the news that he's signed to join the Chicago Bulls.
One of the photos shared within the carousel saw Tristan — with a huge grin on his face — posing on a private jet with his friends.
Given that he hasn't acknowledged Maralee's claims around his lack of paternal involvement, it was no surprise that Tristan's post sparked tons of outrage among fans.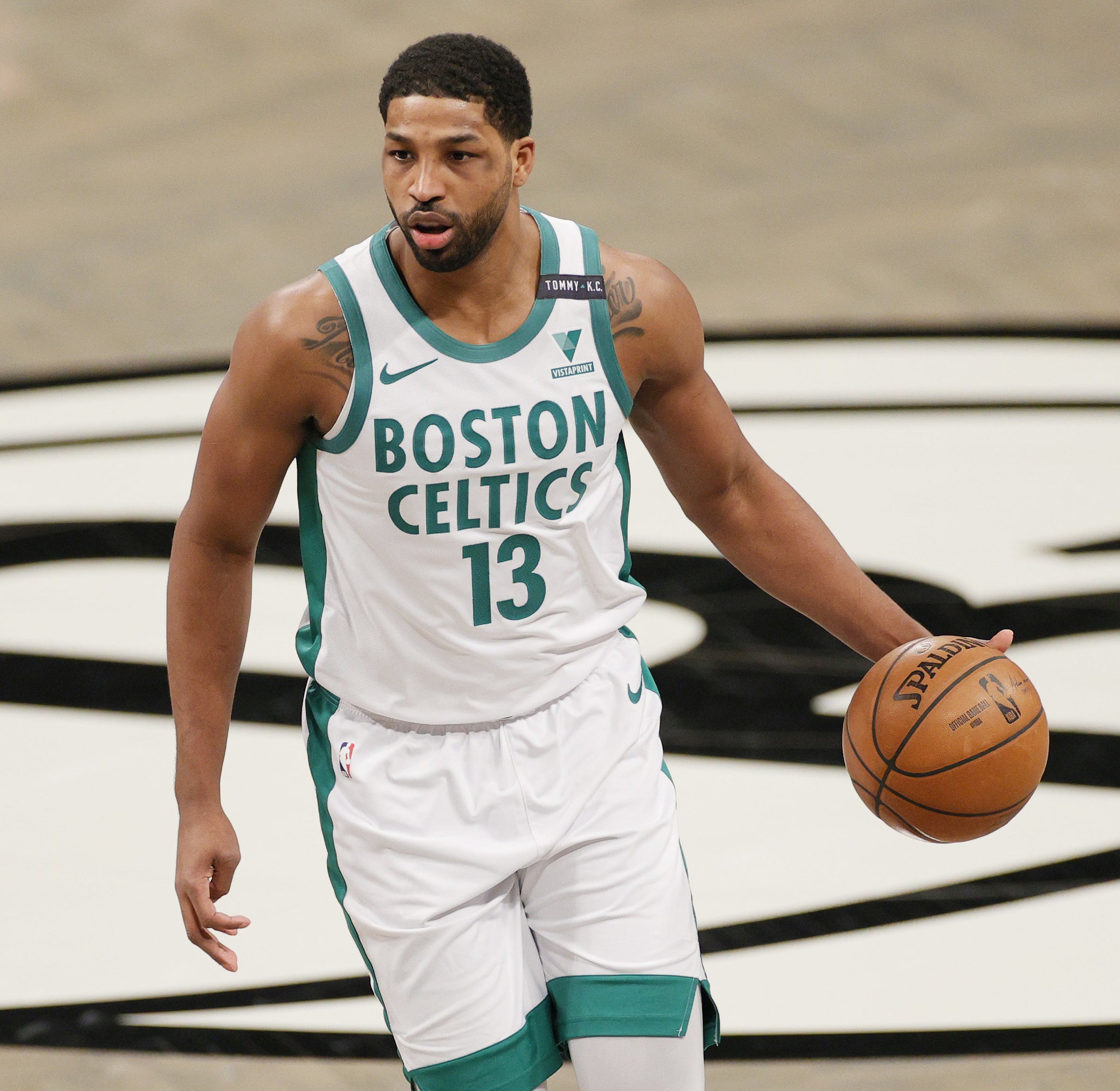 "Where your new baby at tho," one user commented under the post. "Got time to be a dad now?" another questioned.


One fan advised Tristan: "Bro love and take care of your child that's your blood."

"Go and see your beautiful child," one wrote, while another echoed: "man up and be involved in your innocent son's life."

Several users went on to call Tristan "irresponsible" for his alleged lack of involvement in the young boy's life while urging him to "pay child support" before drawing direct comparisons with his treatment of his daughter True.
In spite of his messy past relationship with Khloé, Tristan has consistently shown up for their daughter and remained present as an amicable coparent over the past three years.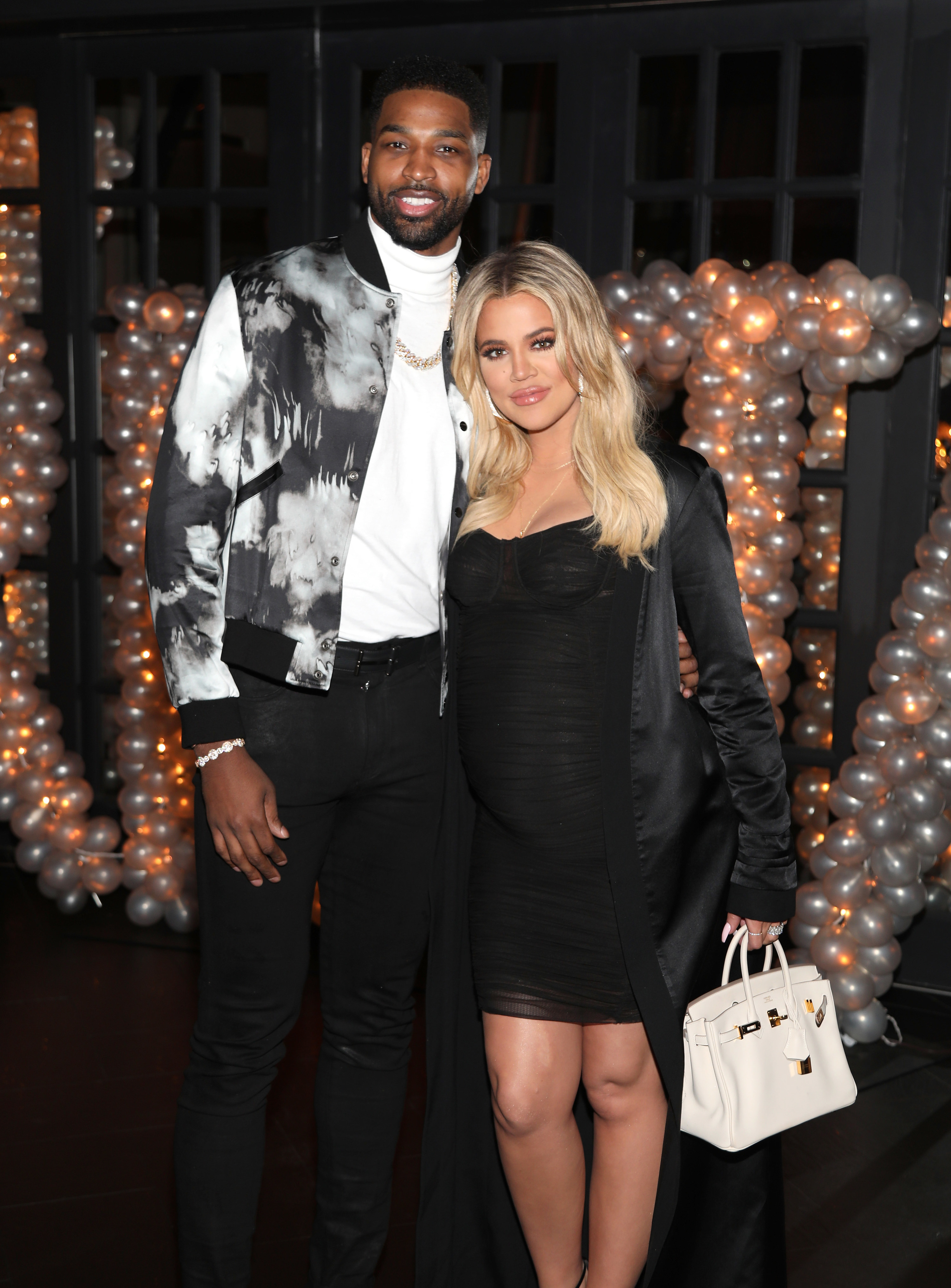 Tristan even moved in with Khloé during the first 2020 lockdown despite them breaking up a year earlier amid accusations that he'd cheated on her, and the two strengthened their relationship as coparents to True.
Meanwhile Khloé, who has publicly praised Tristan for his role as a father, was even keen to have a second child with him after he'd been caught up in several infidelity scandals.
Tristan regularly shares public posts professing his love for True on Instagram. He often refers to her as "Daddy's Twin" and has documented himself spending quality time on numerous occasions. His son, Prince, appears much less frequently.
In fact, on the same day that Tristan shared the picture in the private jet, he posted a video to his Instagram story that showed him and True enjoying themselves at a restaurant.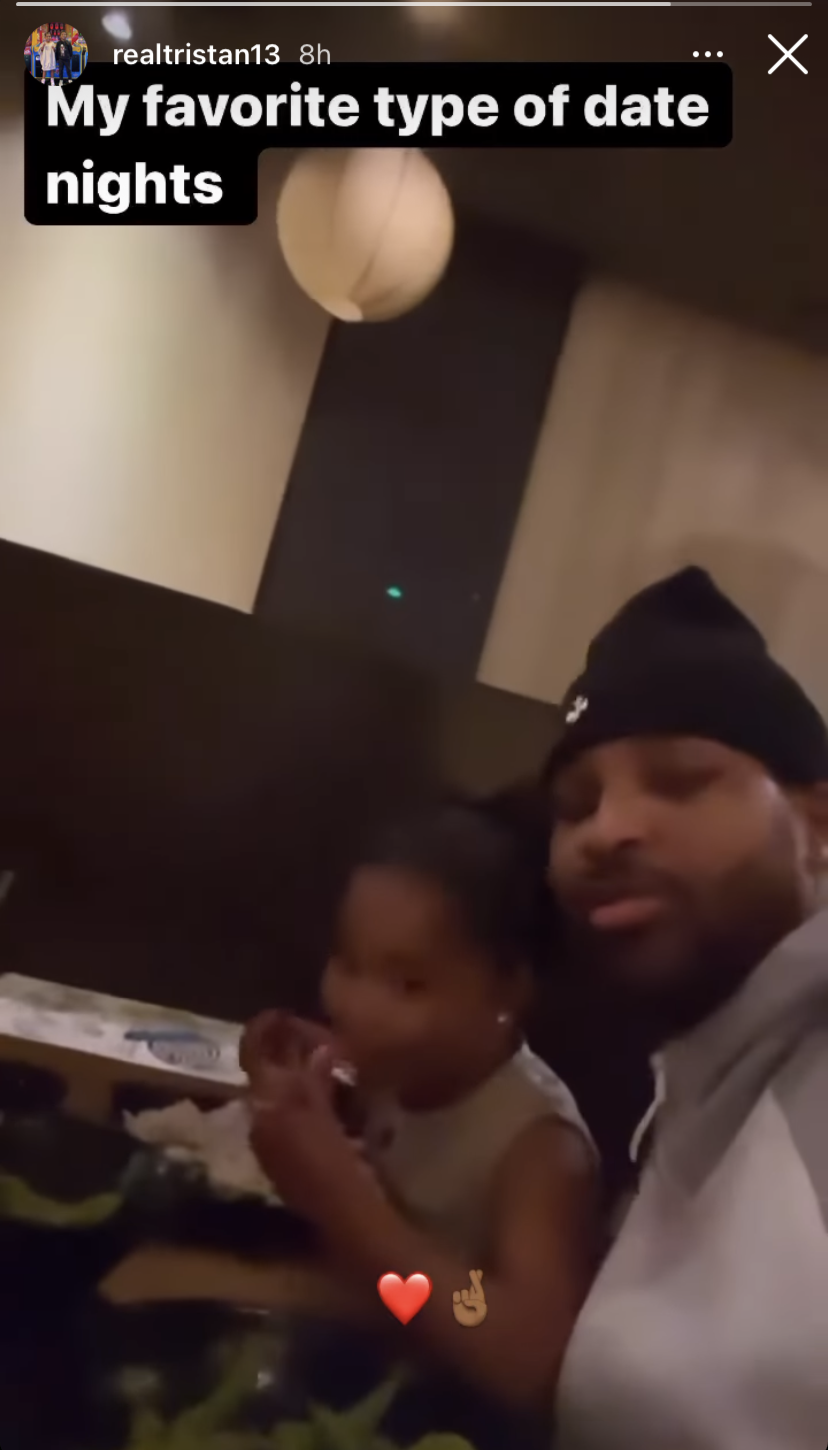 "My favorite type of date nights," he captioned the short clip, during which he showers True with kisses at the dinner table.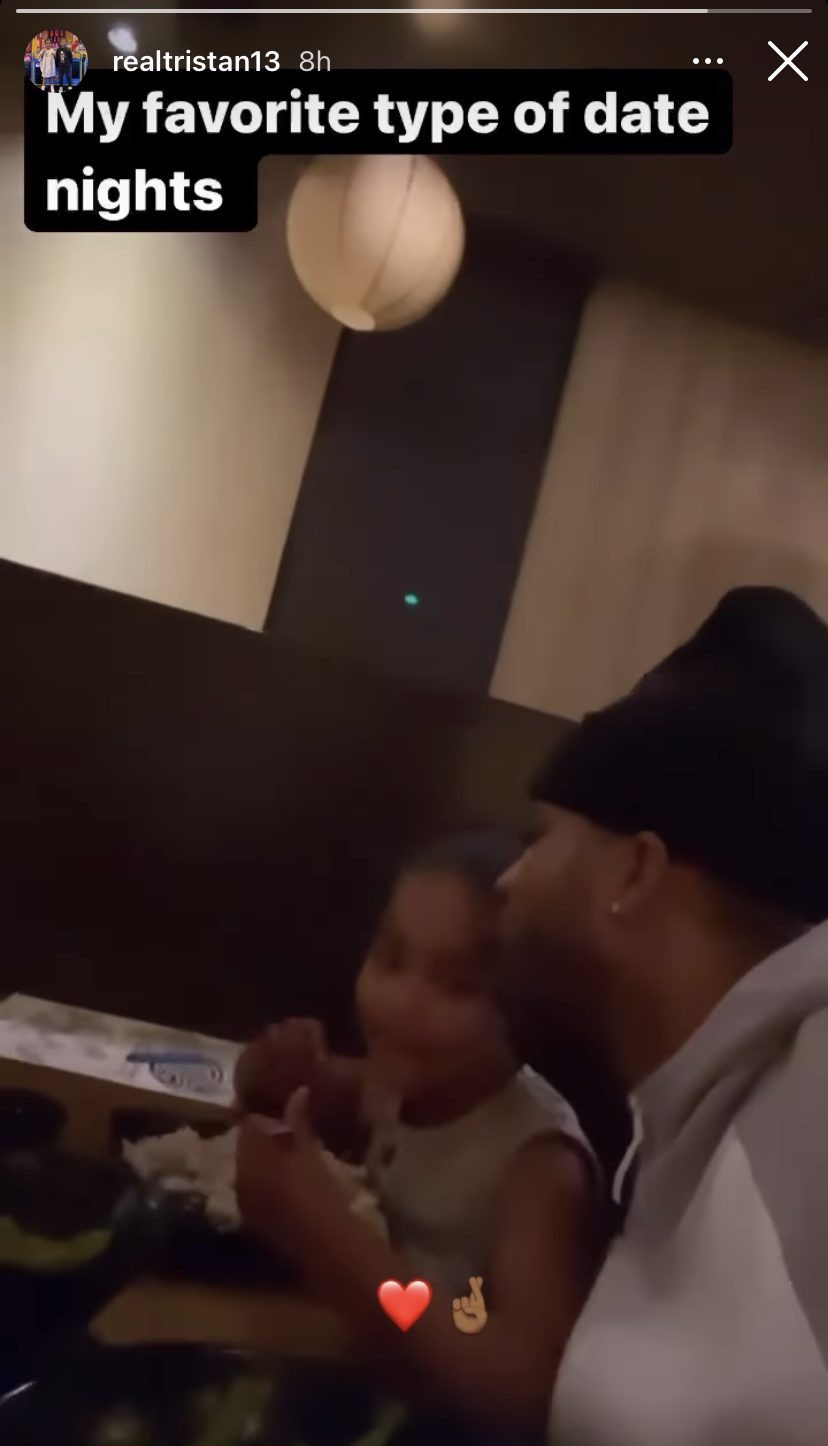 In light of the recent claims that he's neither met nor supported his new baby boy — or even publicly acknowledged him since an initial statement confirming his paternity — fans were quick to accuse Tristan of favoritism.
"I feel so bad for his son that he created and abandoned and he favors True," one user wrote.

Another accused Tristan of only publicly supporting True and not his other children for fear of losing "clout," writing: "Why don't you post pics of your new Son?... The reason why you are such this great [of a] Dad to True and not your Son's is because you will lose all your clout if you stopped being a 'superDad' to True."
Quoting recent claims that he's made "no attempt" to meet his new son, one person commented: "this is awful. He's in his daughter life with khloe but absent for his other kids."

And Tristan's alleged absence in his baby son's life is all the more uncomfortable considering the public vow he made last month to raise the child "amicably" with Maralee.
On Jan. 3, Tristan shared a statement to Instagram upon discovering that he was the father of Maralee's boy following a heated court battle around his paternity.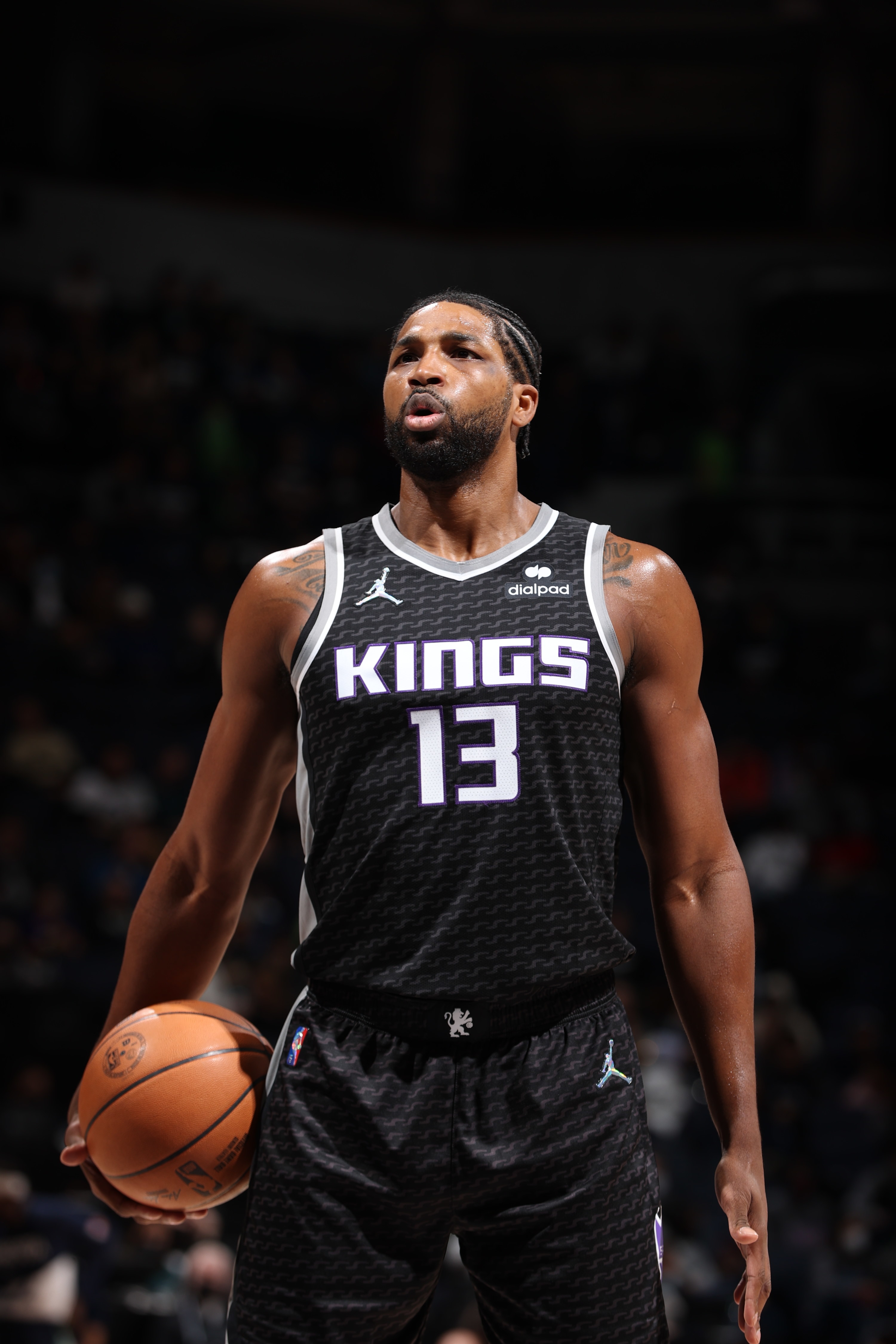 Back in December, Maralee gave birth to the child and filed lawsuits against Tristan — who initially denied her claim that he was the father — for child support and pregnancy-related expenses.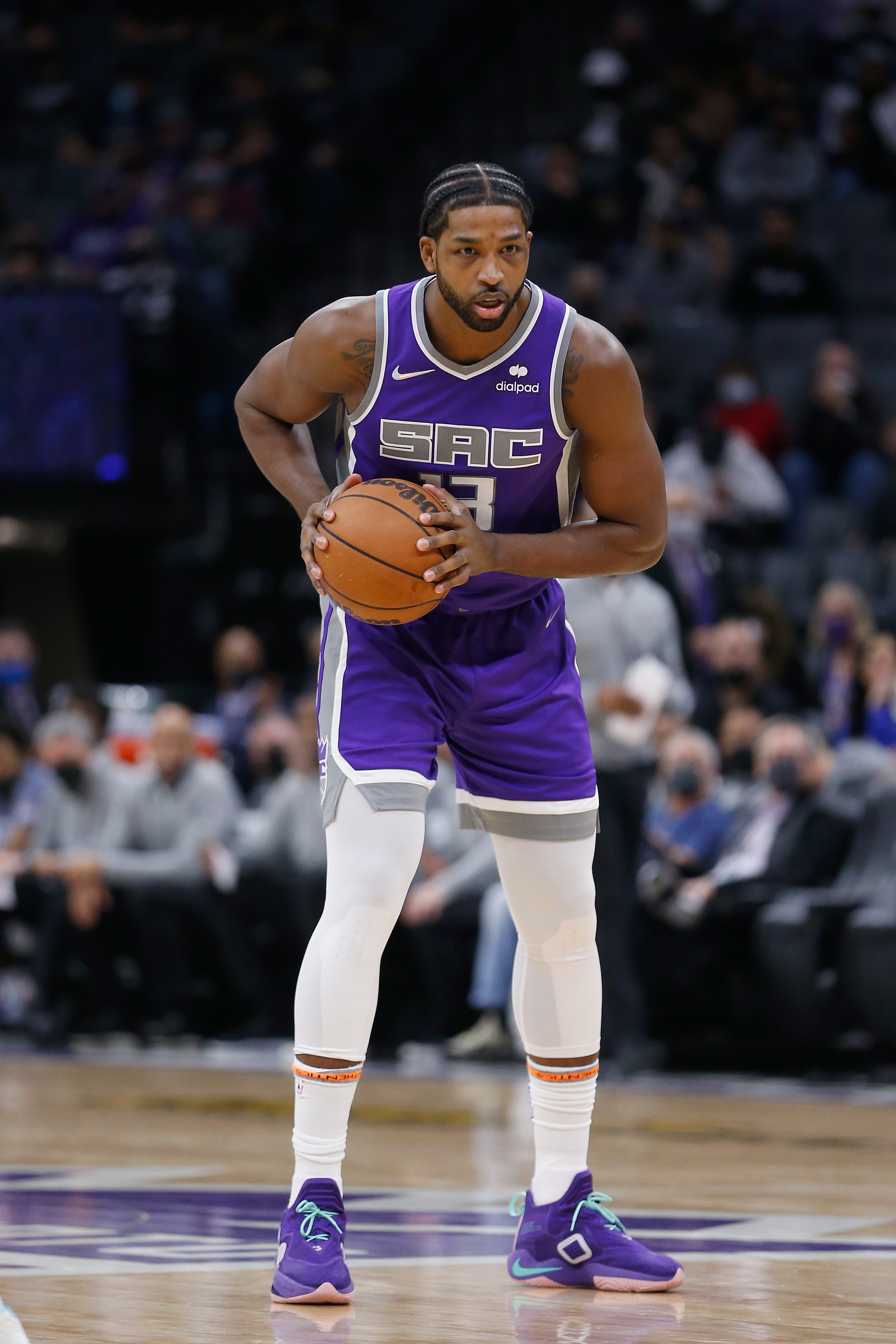 Tristan admitted to sleeping with Maralee on his 30th birthday last March — which was the same night that he and Khloé went public with their rekindled relationship — but seemed adamant that the child was not his in a tumultuous legal fight.
However, he ended up taking a DNA test that proved his paternity and went on to share the news with the public Instagram message.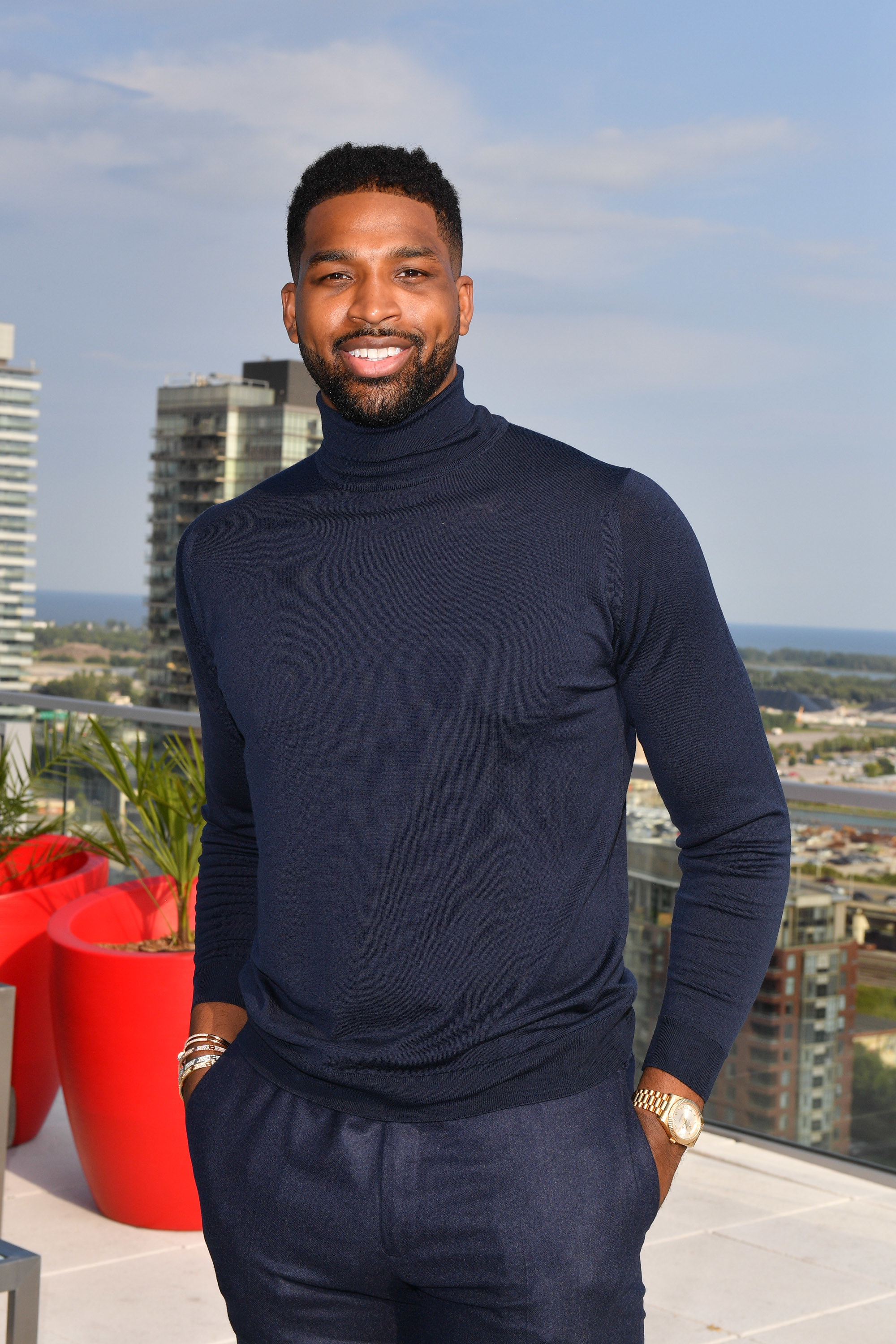 "Today, paternity test results reveal that I fathered a child with Maralee Nichols," he wrote. "I take full responsibility for my actions. Now that paternity has been established I look forward to amicably raising our son."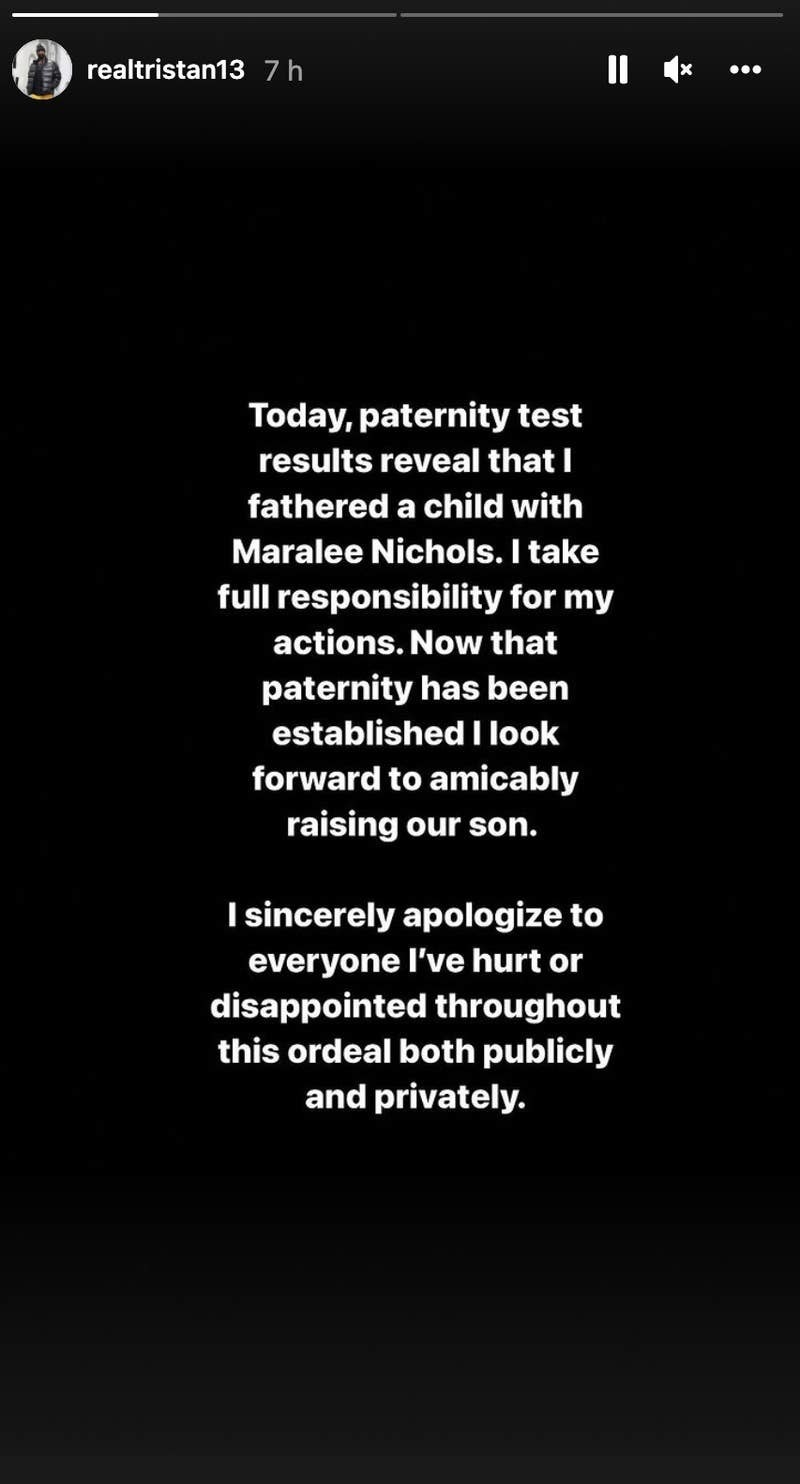 In the same statement, Tristan apologized to Khloé for "heartbreak and humiliation" and claimed to have the "utmost respect and love" for her in spite of his actions.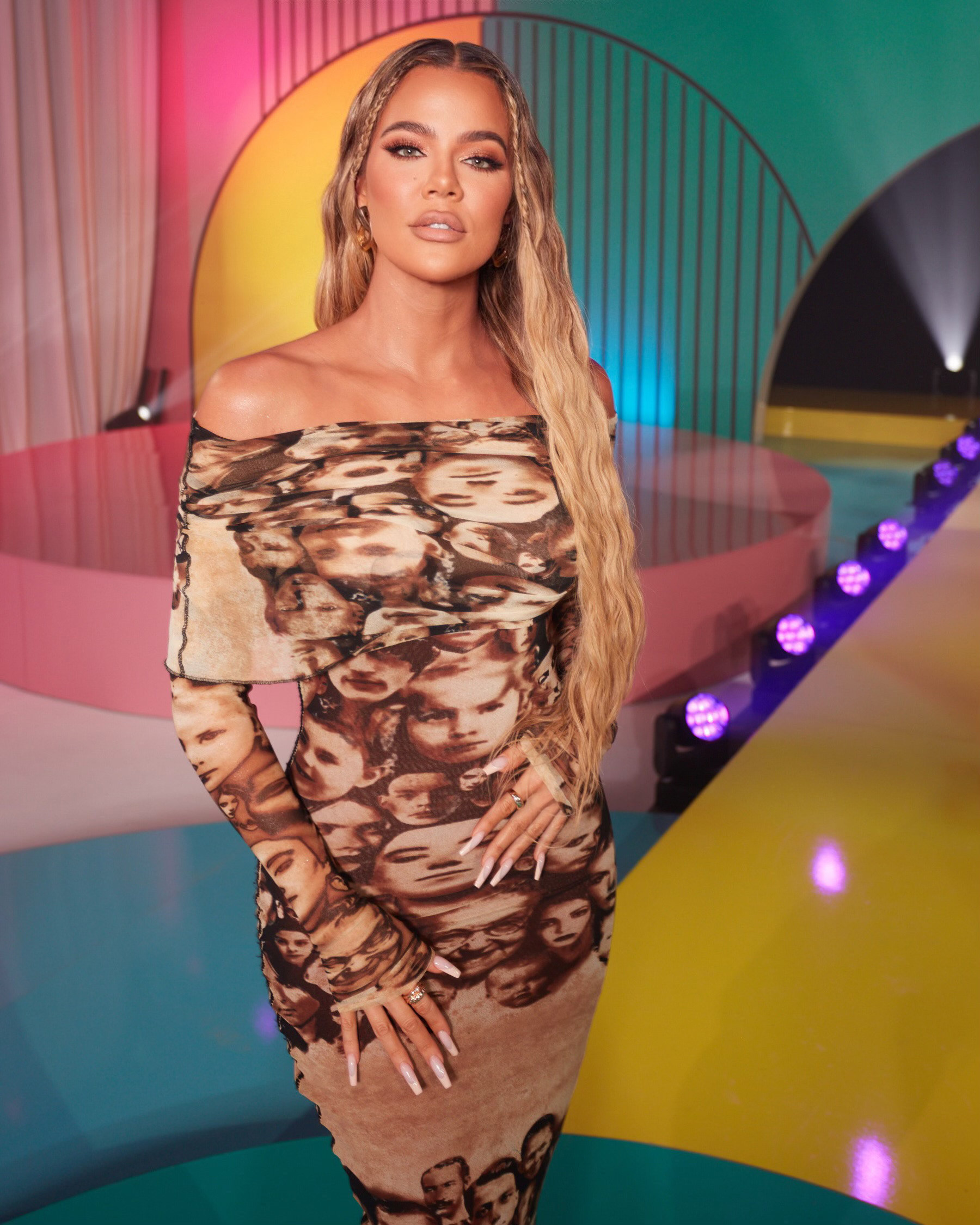 "Khloé, you don't deserve this," he wrote. "You don't deserve the heartache and humiliation I have caused you. You don't deserve the way I have treated you over the years."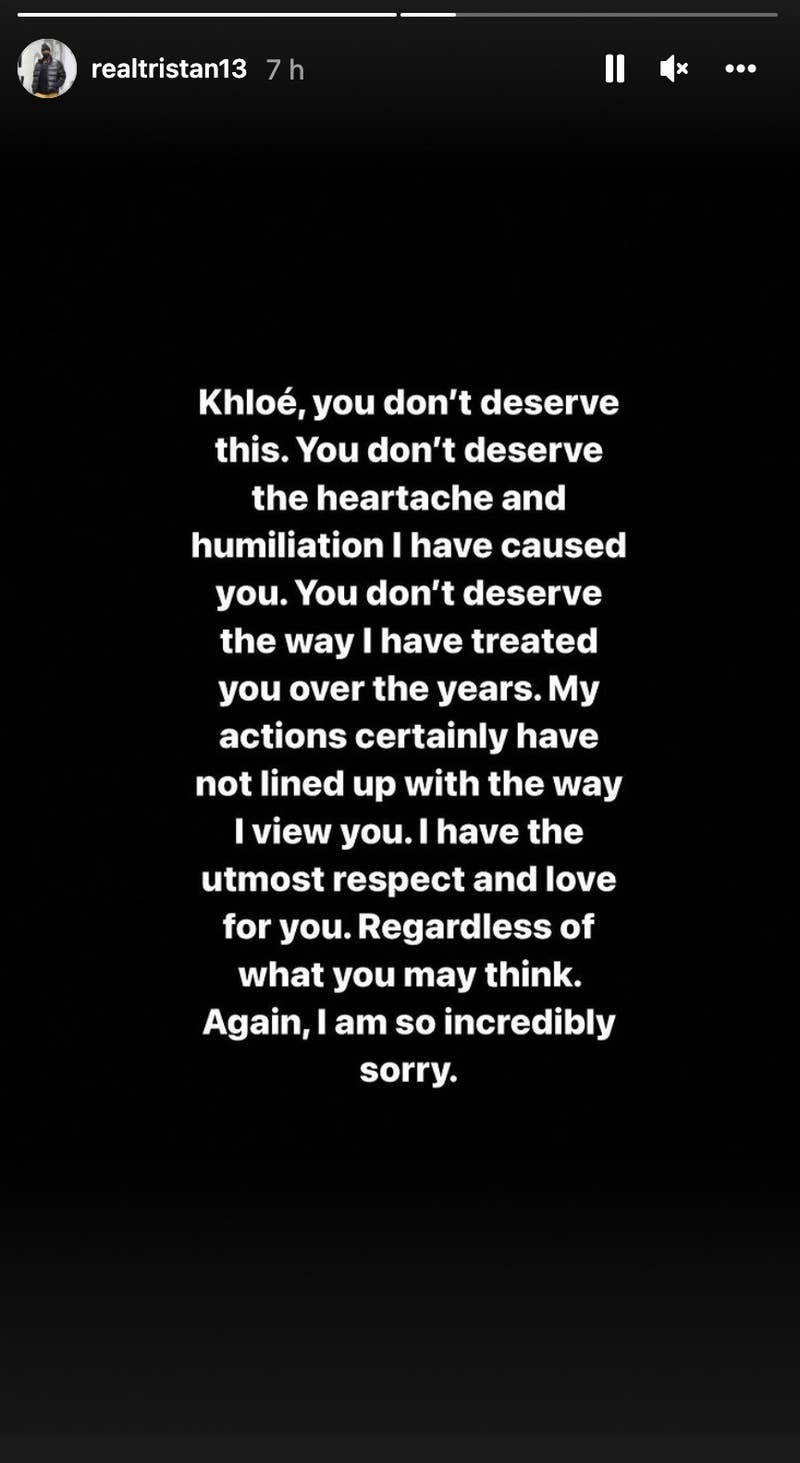 "My actions certainly have not lined up with the way I view you," he added. "I have the utmost respect and love for you. Regardless of what you may think. Again, I am so incredibly sorry."