And among the many huge wins of the evening, HBO's The White Lotus was given the accolade for Outstanding Performance by an Ensemble in a Drama Series — beating out the likes of Better Call Saul, The Crown, Ozark, and Severance.
The star-studded Season 2 cast looked ecstatic as they walked onstage together to collect the award, before encouraging F. Murray Abraham — who played Bert Di Grasso — to deliver the acceptance speech.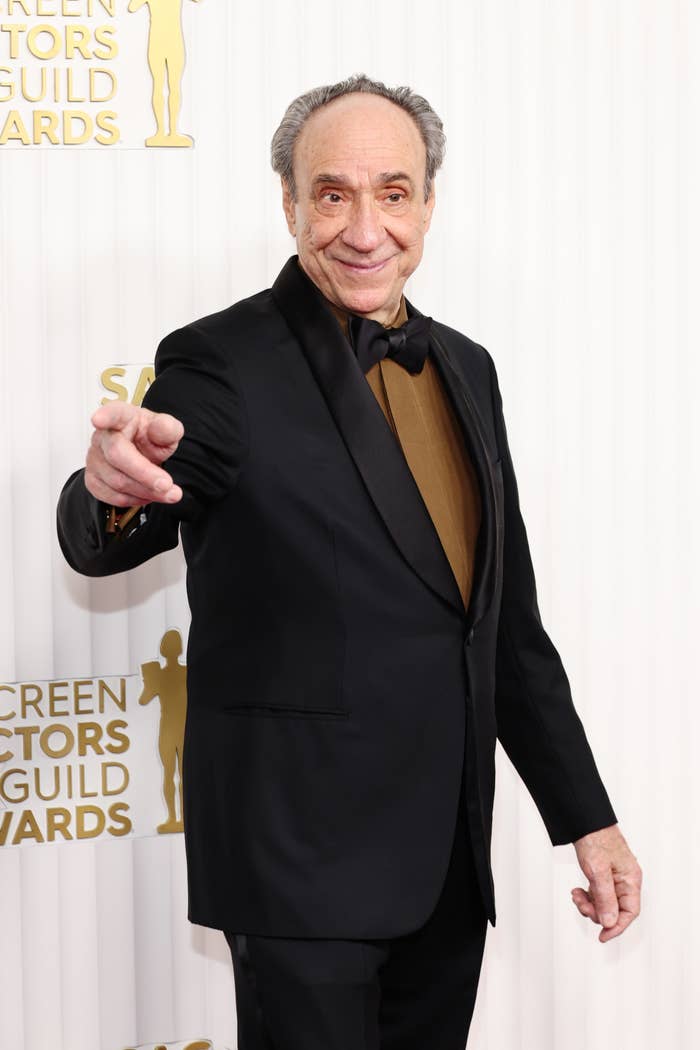 "This was the best job I ever had," the 83-year-old said as he praised the show's "wonderful family of actors," as well as its creator, Mike White, and executive producers David Bernad and Mark Kamine.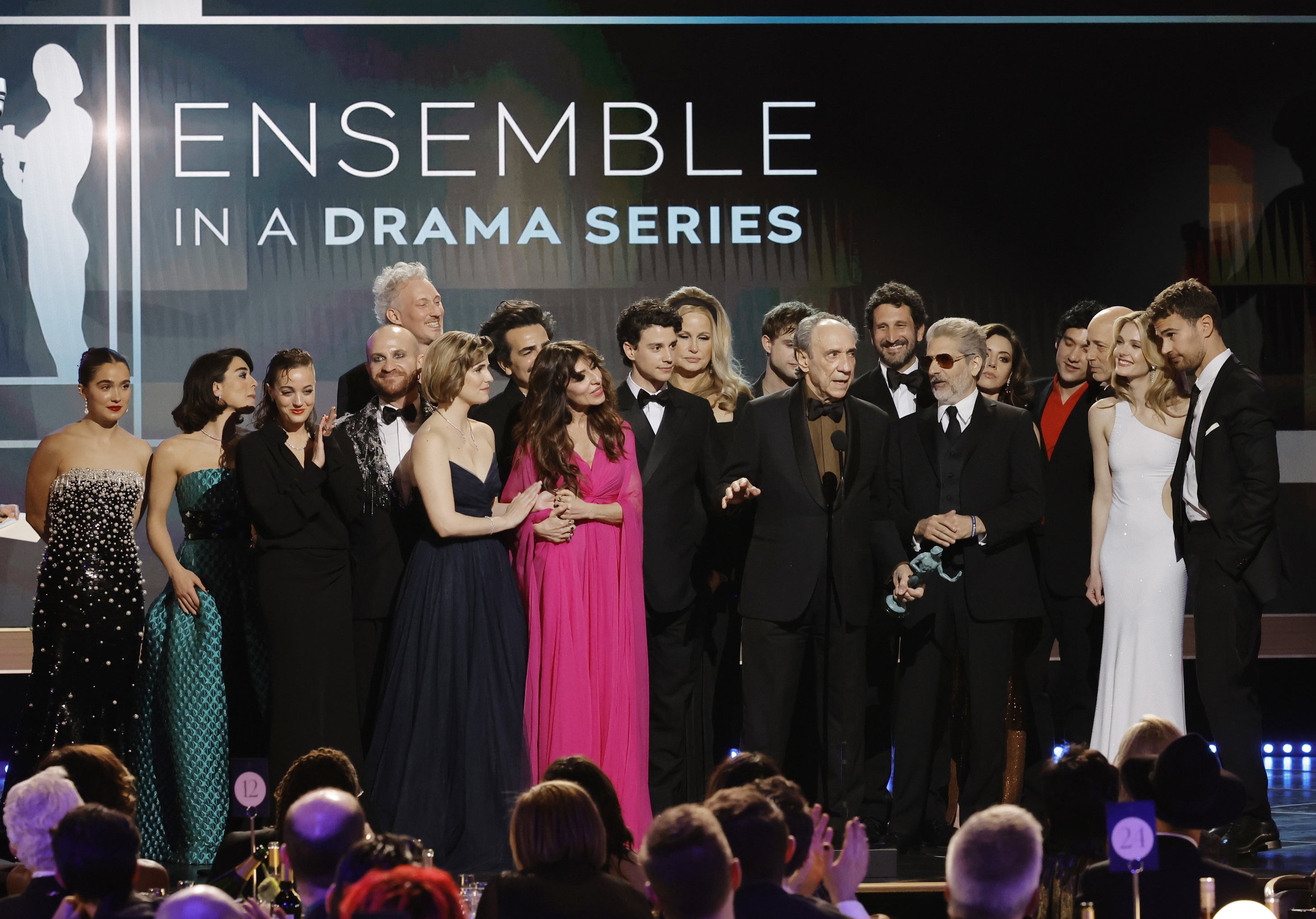 "Mike and David and Mark pulled together an international company of technicians and actors," Abraham said. "And we all lived together in the same place, we all ate together, and we all worked together. So this is not only for the actors, this is for the entire company."
He then drew attention to the devastating earthquake that recently struck Turkey and Syria, before sharing a "prayer for peace in Ukraine" too.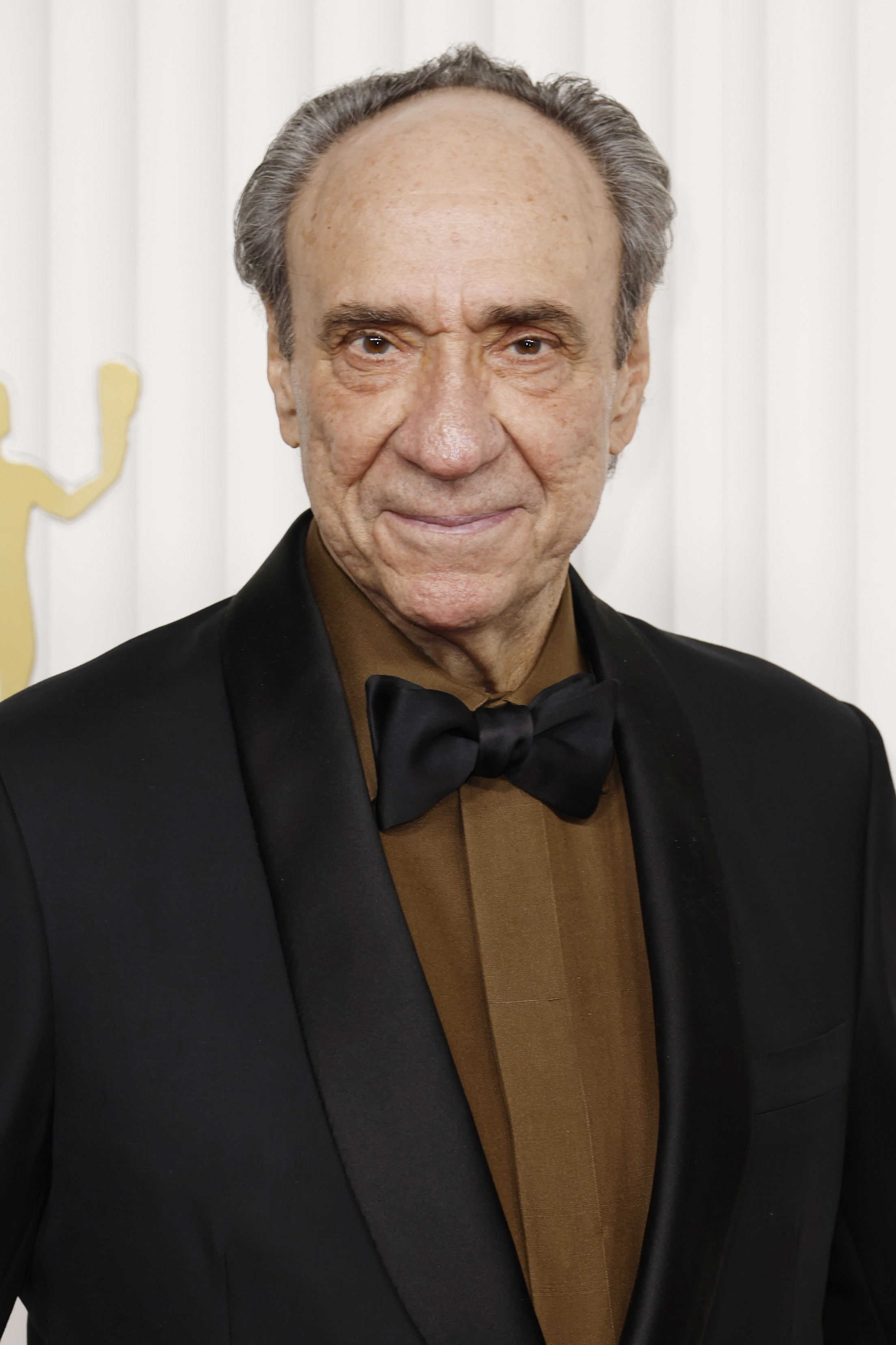 "This is a wonderful time, but I'd like to send a prayer out to the earthquake victims in Syria and Turkey, and a prayer for peace in Ukraine and Russia," he said, before shouting: "Union forever!"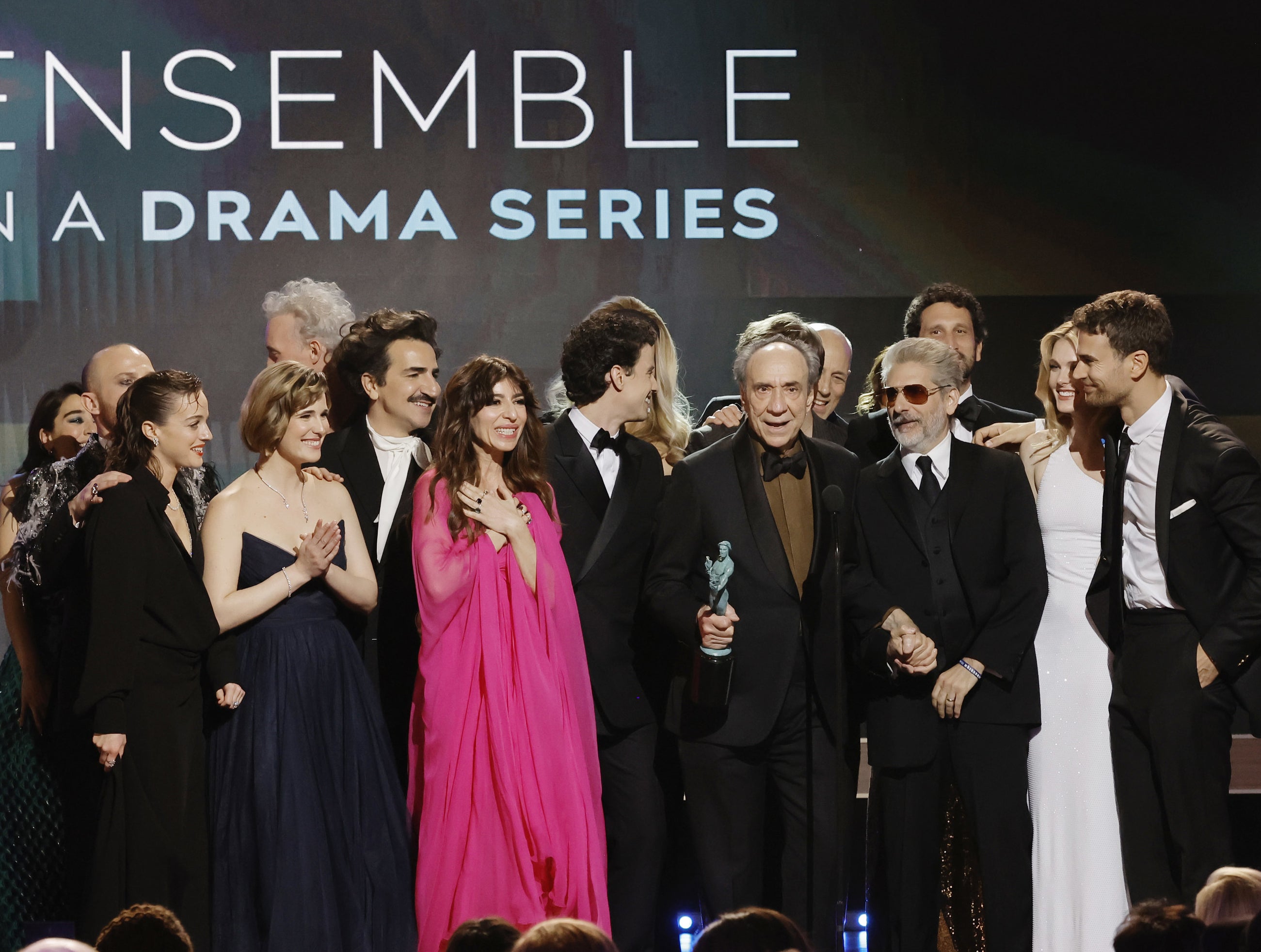 But while Abraham's speech made headlines, it's his White Lotus costar Aubrey Plaza's demeanor onstage that really caught the attention of fans online.
Aubrey, who plays leading character Harper, stood in the background of the ensemble cast as Abraham delivered his speech — and she looked visibly annoyed the entire time.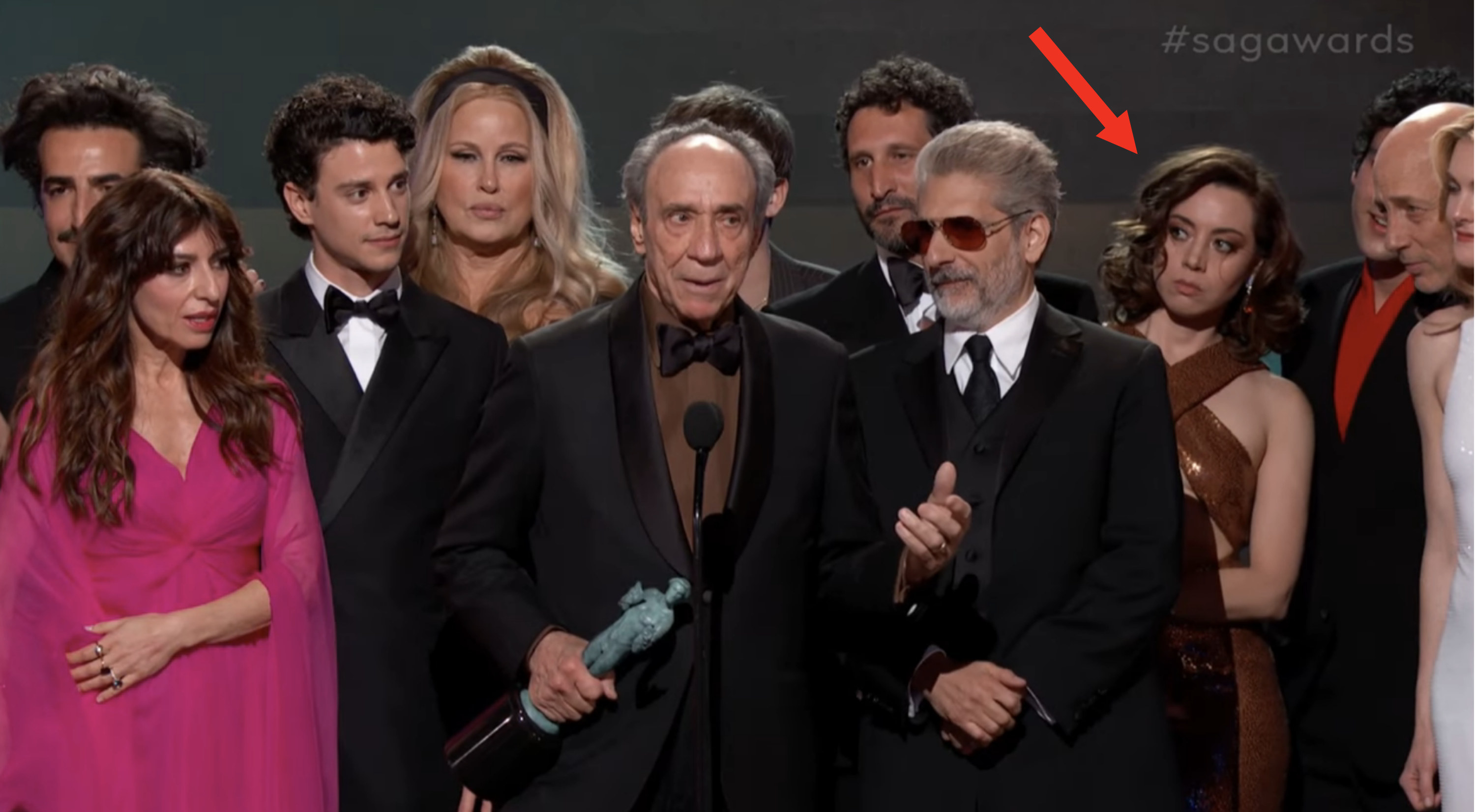 While some people guessed that this was just a comically staged display of Aubrey's well-known personality, a closer look at her interactions on stage might uncover why she appeared so annoyed.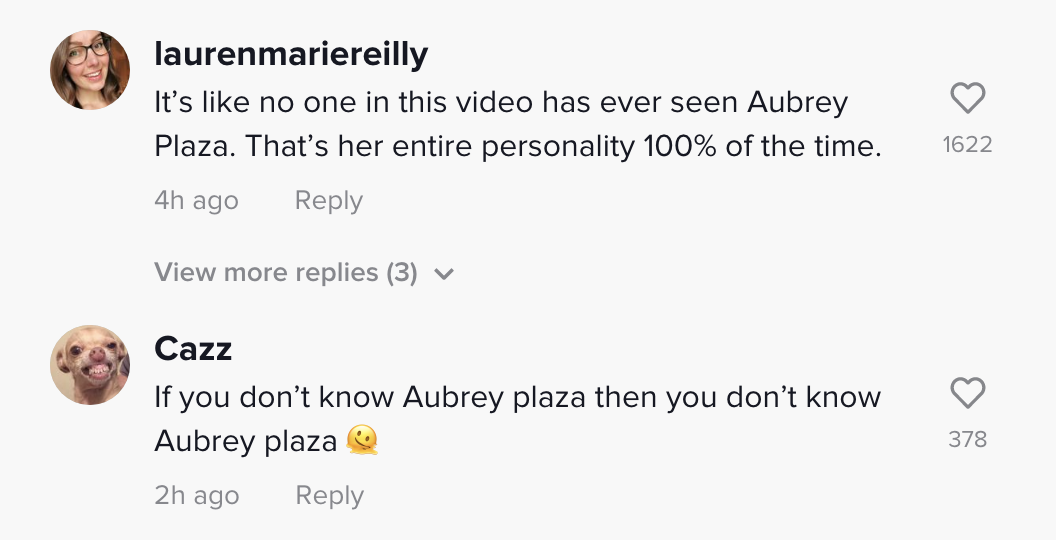 Firstly, Aubrey appeared particularly angry right after her costar Jon Gries, who plays Greg Hunt, held onto her arm and whispered something in her ear that prompted her to readjust her cutout dress.
Some people theorized that Jon was warning Aubrey of a potential wardrobe malfunction, which might've thrown her off and left her feeling super uncomfortable.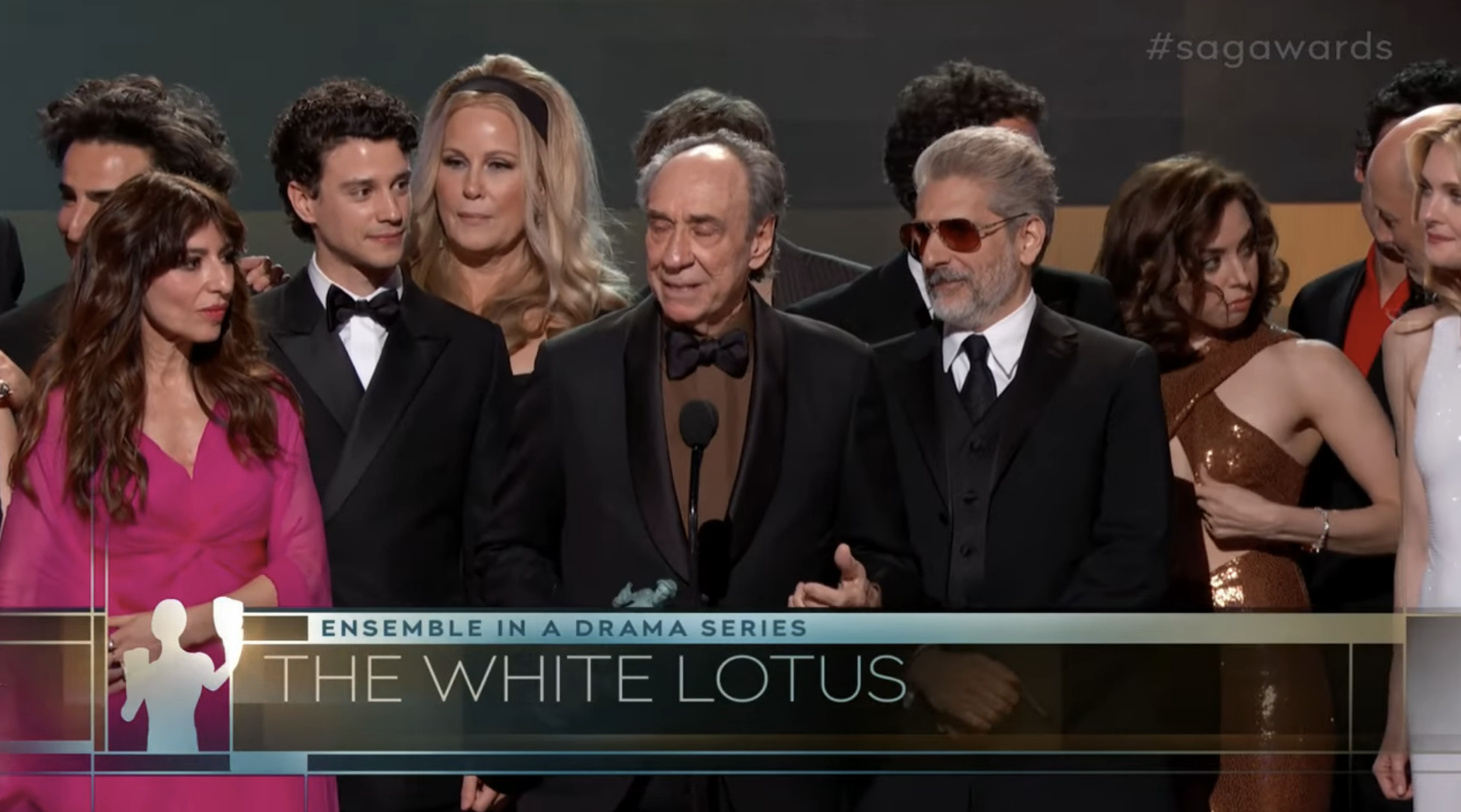 "People criticizing Aubrey Plaza's face during the speech.... usually valid, BUT this time, she had just been told to fix her dress and underboob. Her mind was probably racing a mile a minute," one person tweeted.
And while this certainly seems valid, fans also rightfully pointed out that Aubrey was very nearly elbowed in the face when her costars Meghann Fahy and Michael Imperioli shared a hug at the end of Abraham's speech.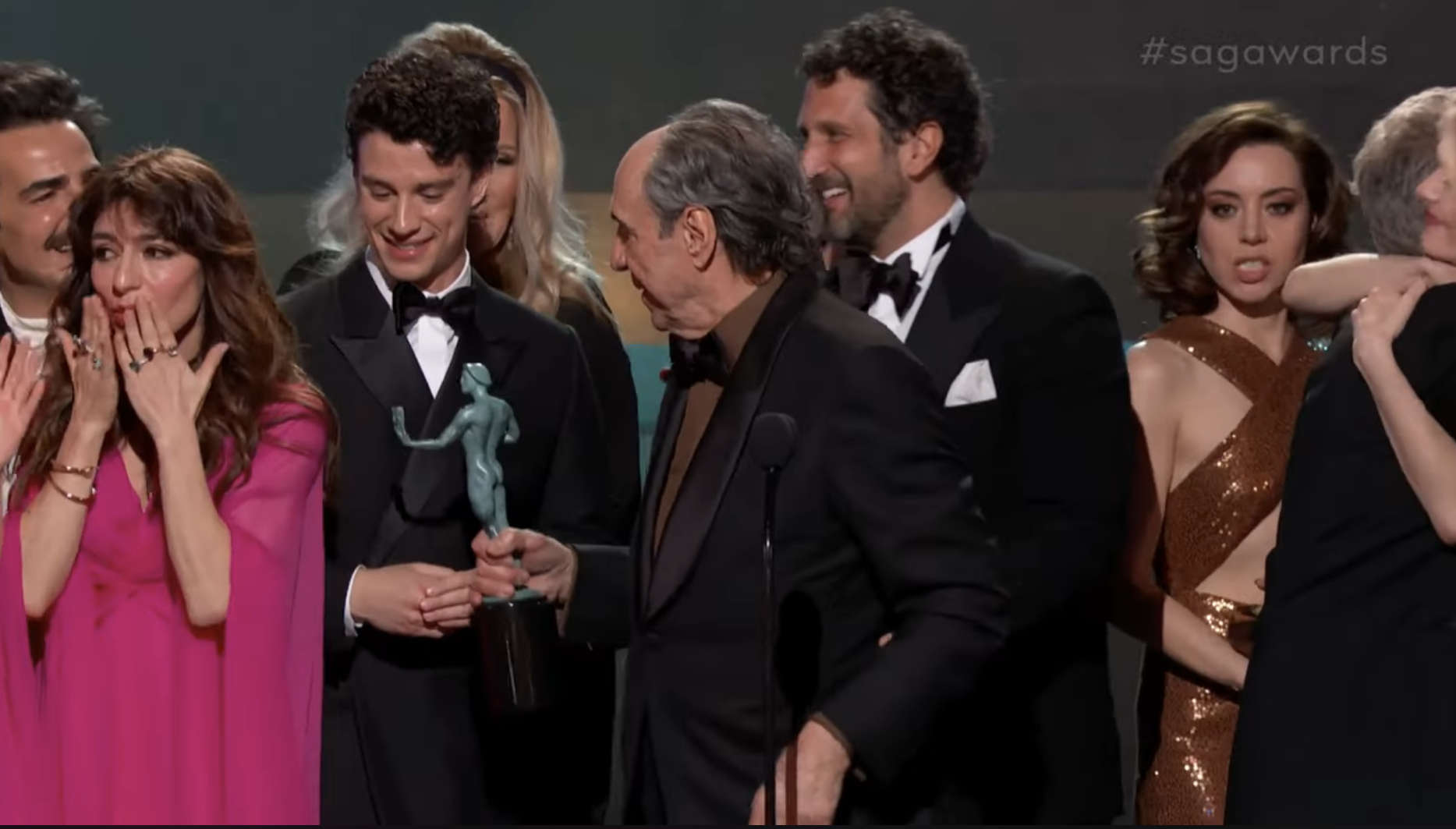 Meghann was seemingly unaware of how close behind her Aubrey was as she enthusiastically hugged Michael. And Aubrey appeared to react by mouthing "Jesus Christ" immediately afterward.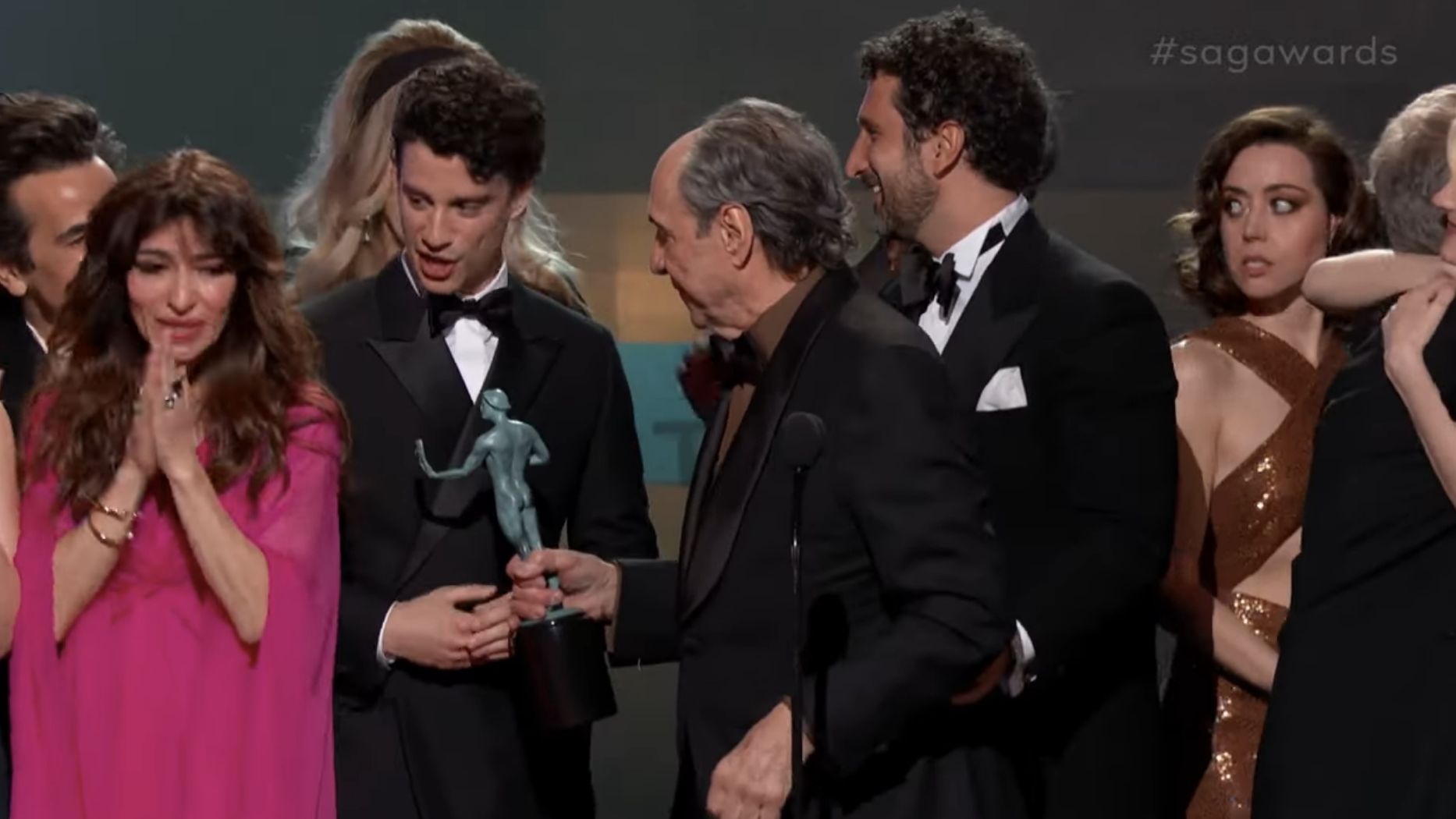 This prompted TikTok users to guess that Aubrey was expressing her anger. "she almost got elbowed and also was being shoved in the back the whole time, put two and two together," one person wrote.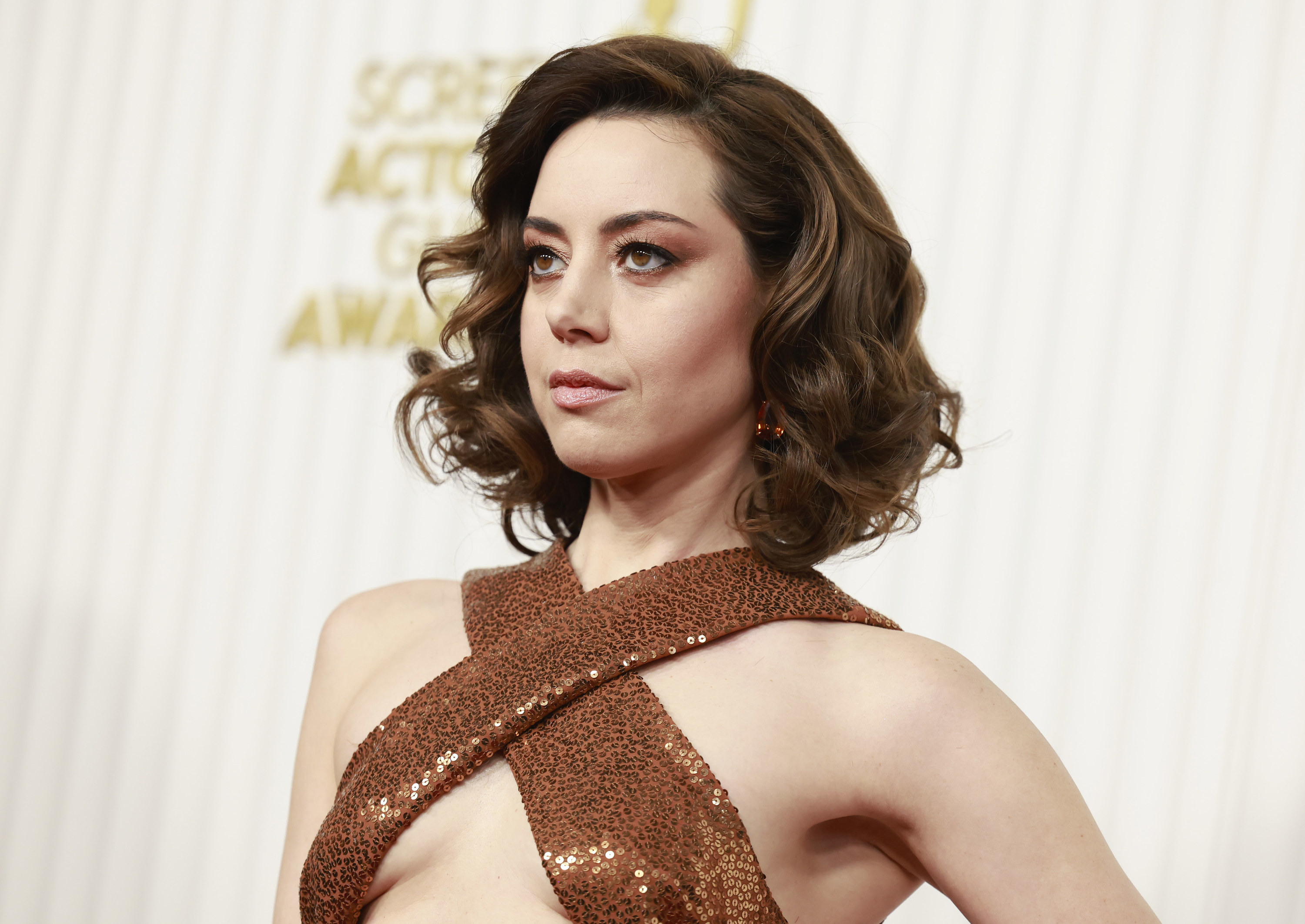 "the arm hugging the person next to her almost took her out," another said.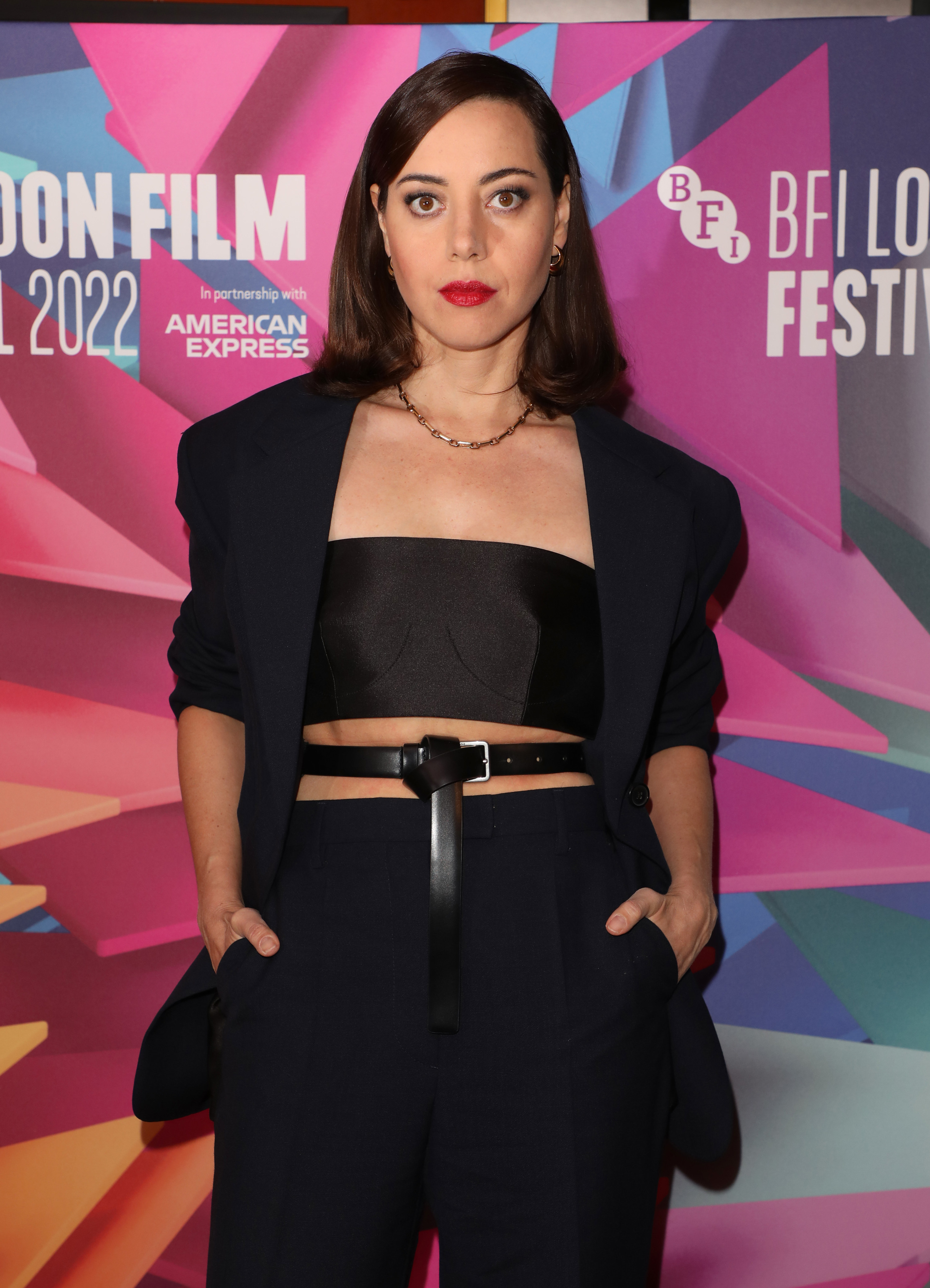 And fans went on to question why Aubrey — and many of the other lead actors from Season 2, like Meghann, Theo James, and Will Sharpe — had been made to stand in the background while their costars with less screen time stood in front.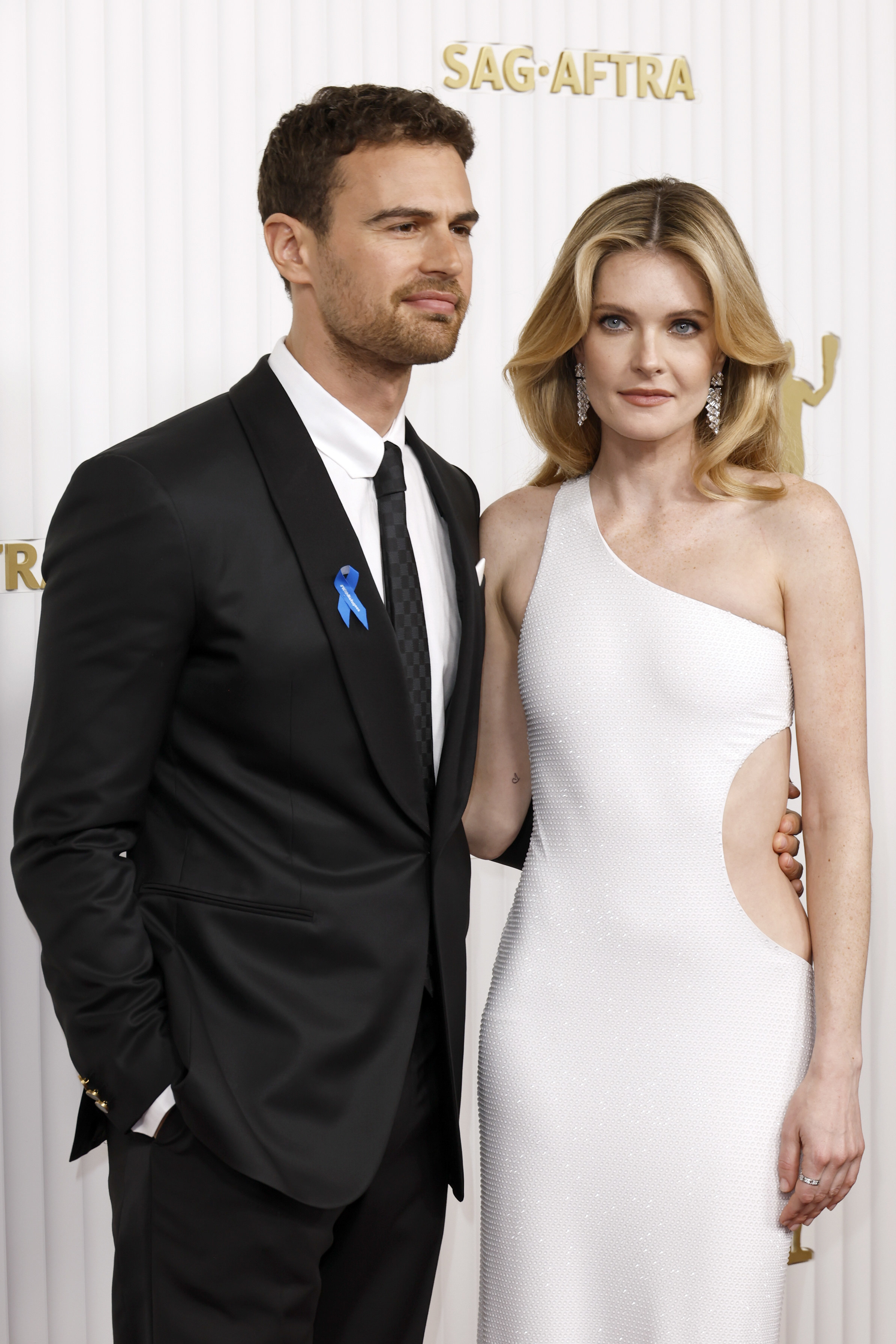 "why were the main cast pushed to the side.. the guy standing in front of them had 2 minutes screen time," one person wrote.
"I mean they put her in the back like she wasn't the star of season 2," another comment read. "All the woman and main storyline characters being pushed [to the] back," someone else added.