If you've been watching The Kardashians since it aired on Hulu last April, you might be aware that many of the episodes have been criticized by viewers for significantly lacking in drama.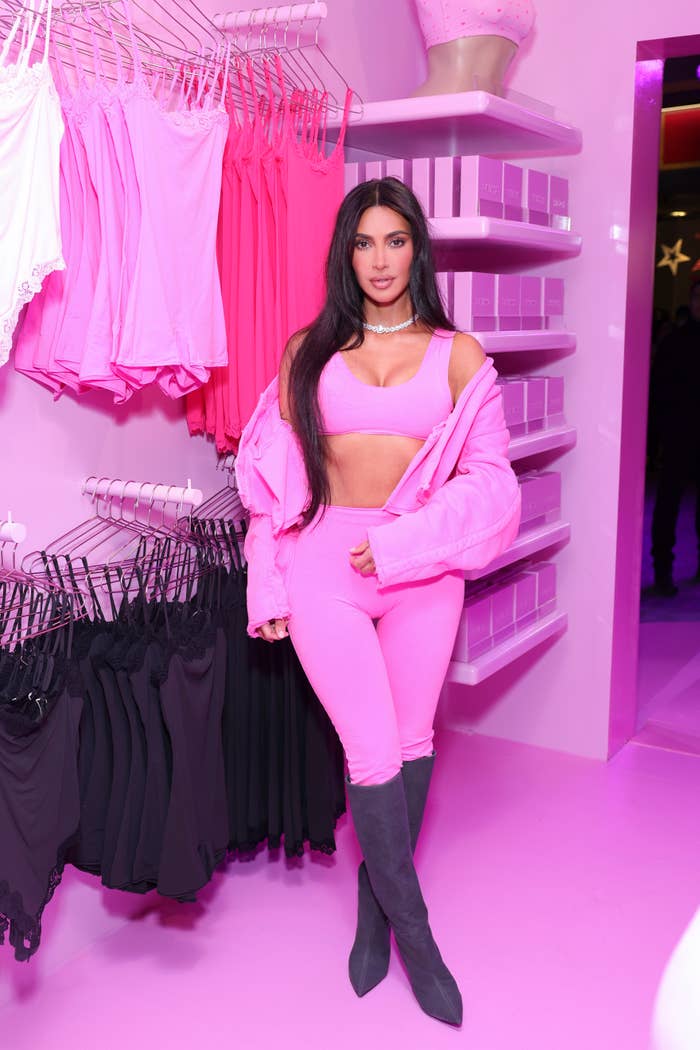 As a result, The Kardashians became labeled a "chore" to watch by fans, and was, at times, even accused of orchestrating entire fake storylines to avoid discussing drama.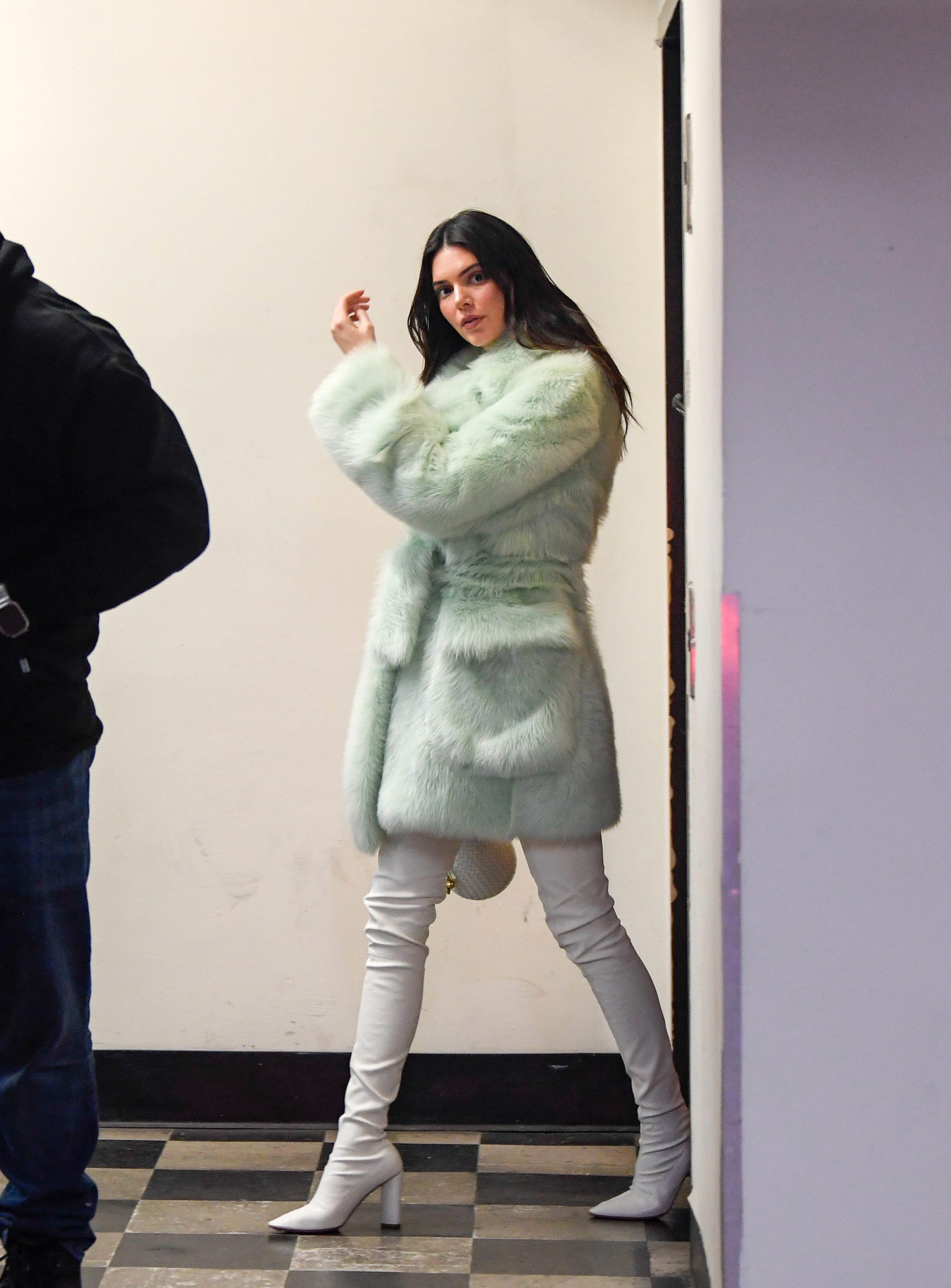 A few months ago, Kim, Khloé, and Scott Disick addressed the criticism towards the Hulu series. However, they were largely defensive instead of taking fans' comments on board, with Kim insisting that she and Khloé had been sharing "every last detail" of their lives.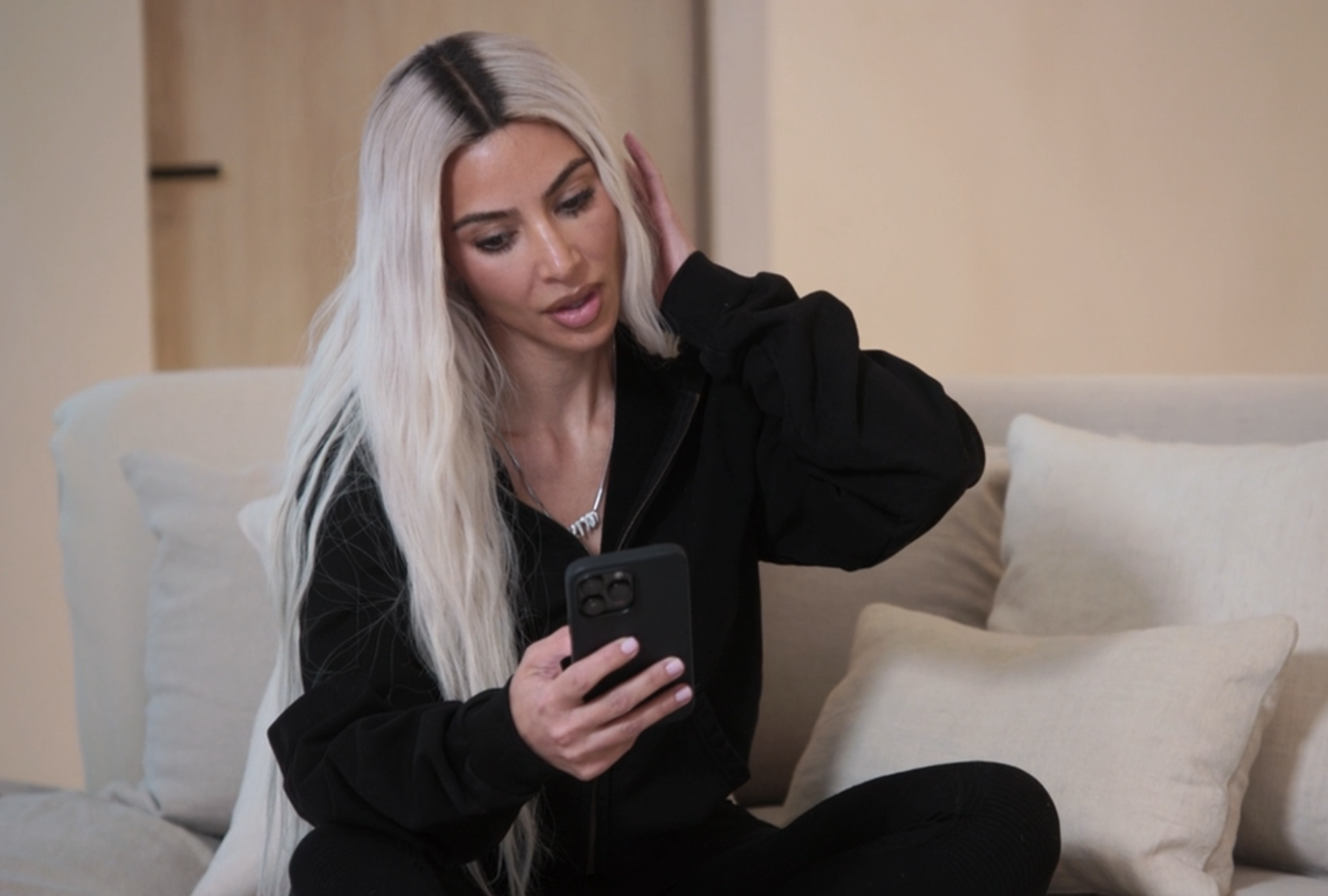 But fast forward to today, and it looks like the KarJenners are doing things differently, with the latest episode of their reality show featuring multiple "real" and authentic storylines.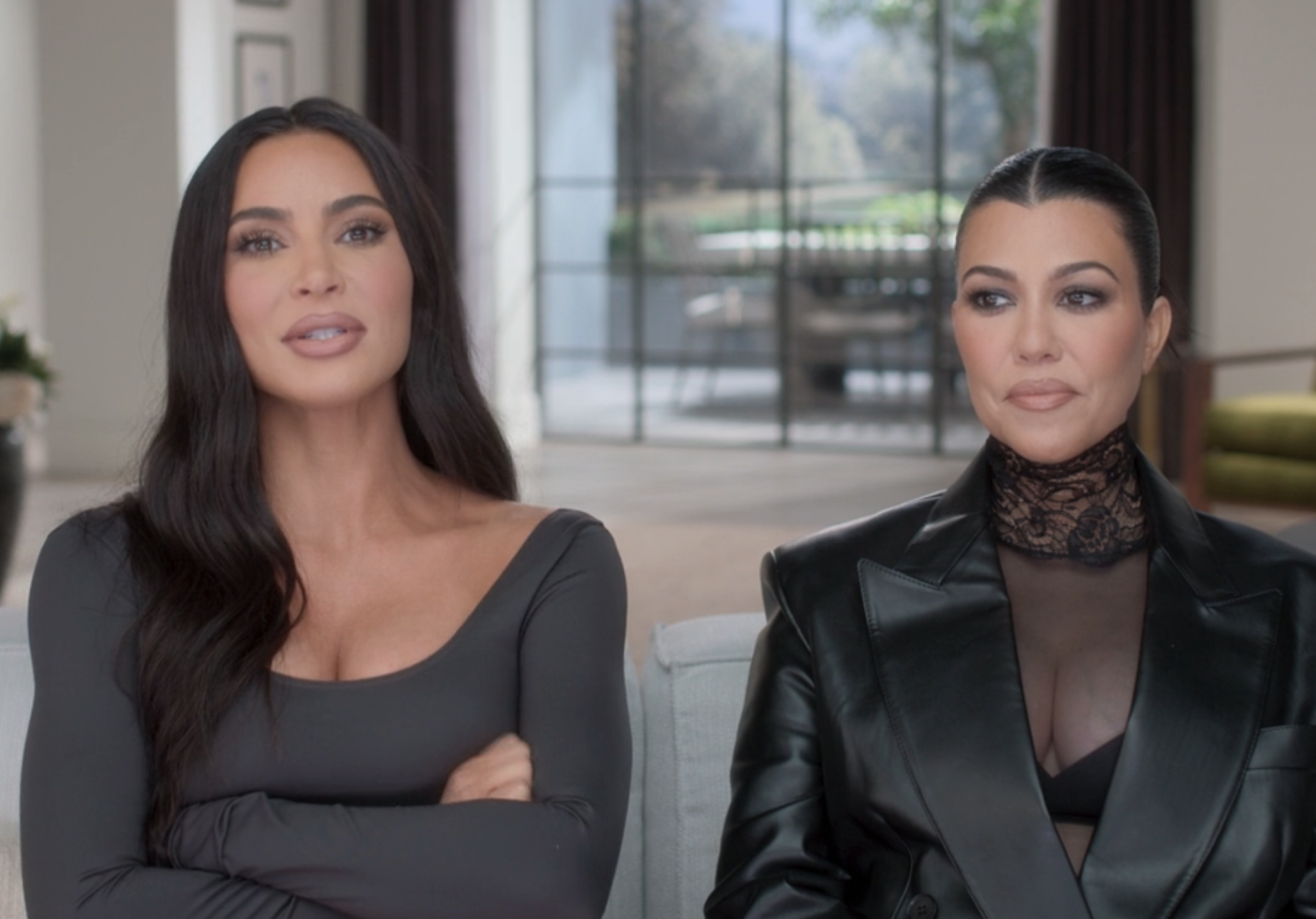 From Kim admitting that her daughter prefers Kanye West's parenting to hers, to the introduction of Kris Jenner's so-called "villain arc," this week's installment of the Hulu series is being widely praised across social media by viewers at home for its incredibly candid nature.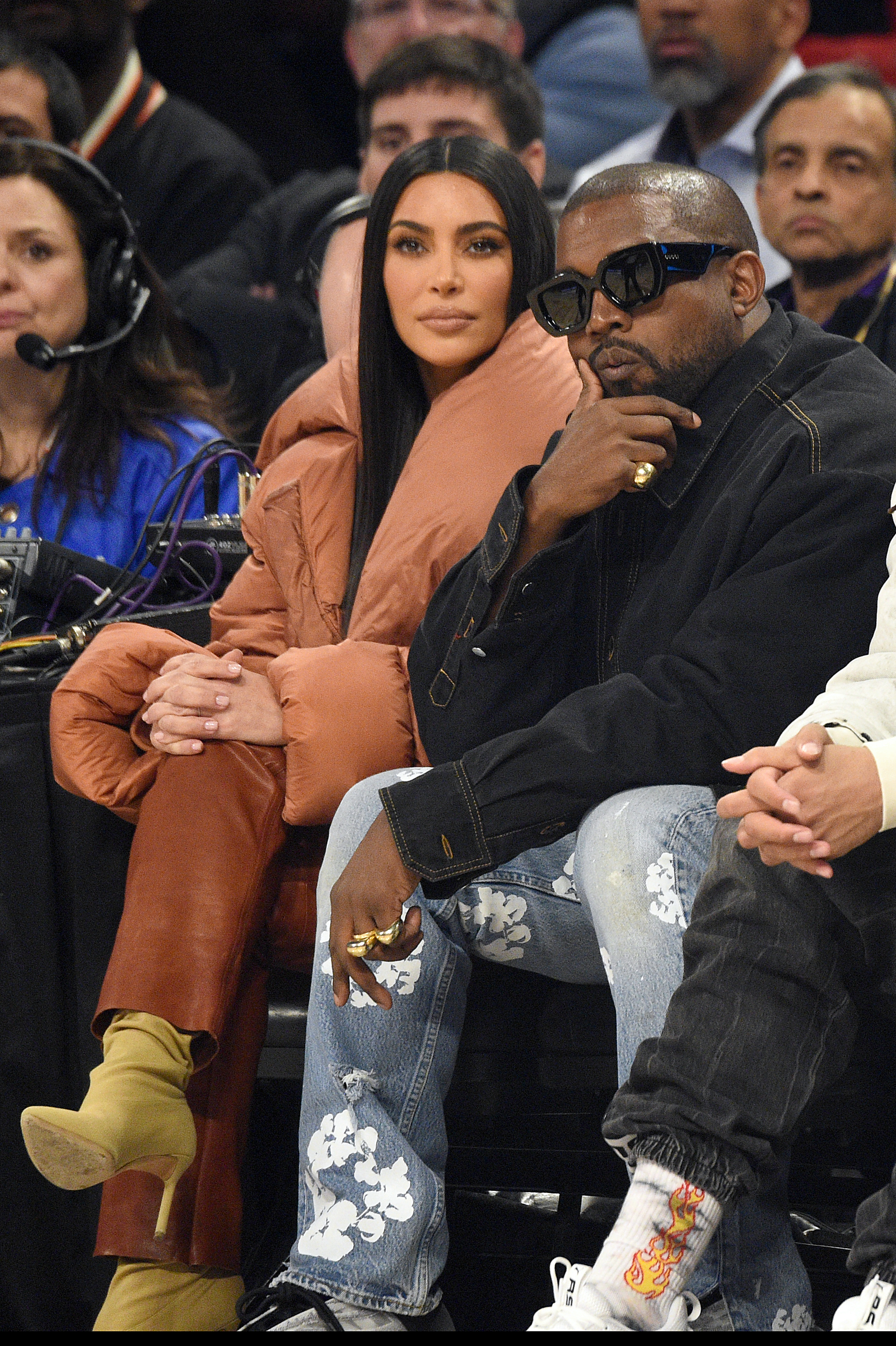 Within the first ten minutes of the episode, Kim and Kourtney sit down for an incredibly honest chat about their parenting struggles.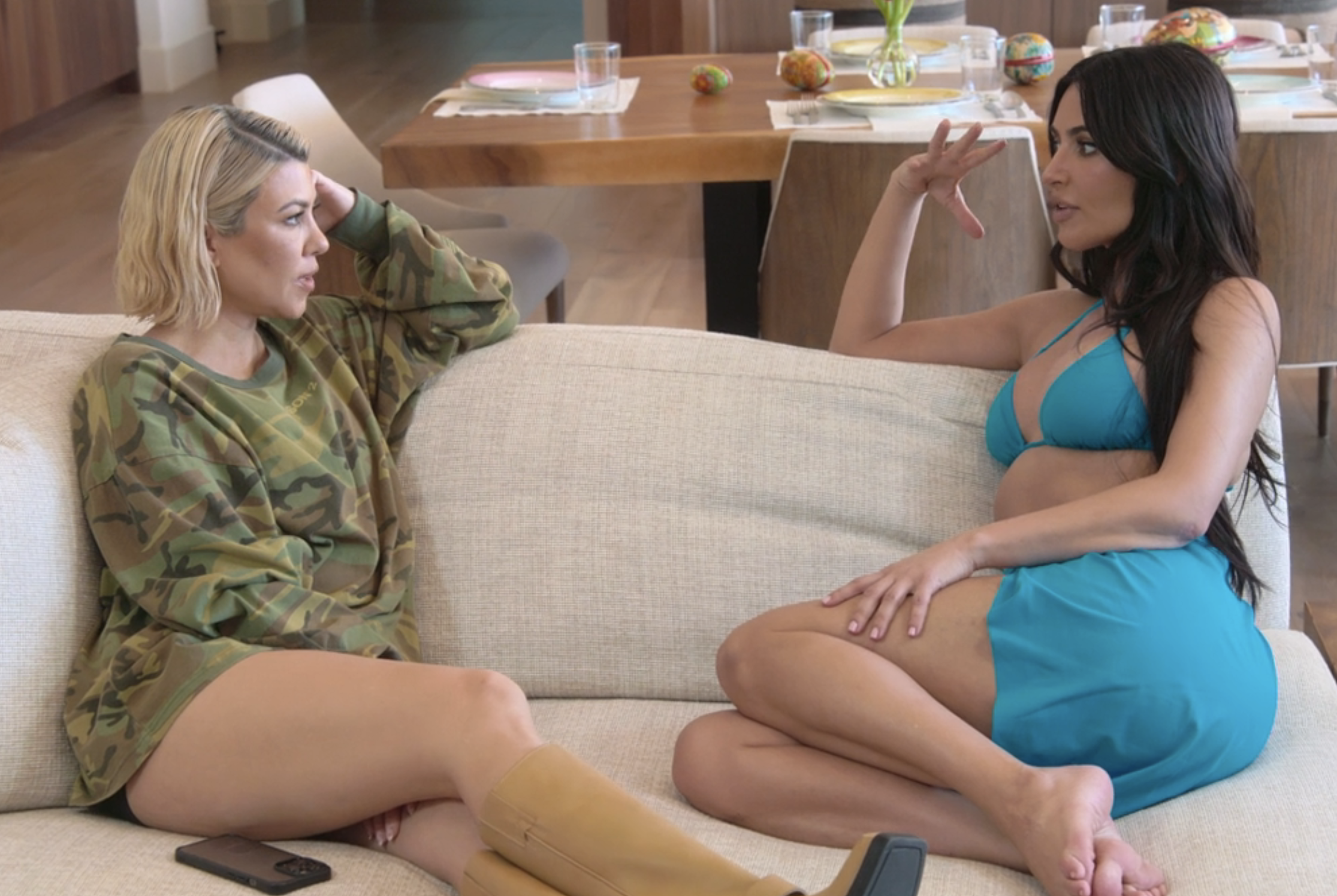 Not only do the sisters discuss how their kids often prefer staying at their dads' houses instead of theirs, but Kim also opens up about her "tough love" approach when it comes to disciplining her little ones — 10-year-old North, 7-year-old Saint, 5-year-old Chicago, and 4-year-old Psalm.
Interestingly, Kim notes that when it comes to parenting, she has the "same energy" as their mom, Kris, whom she says would clench her teeth and grab their arms when they misbehaved growing up.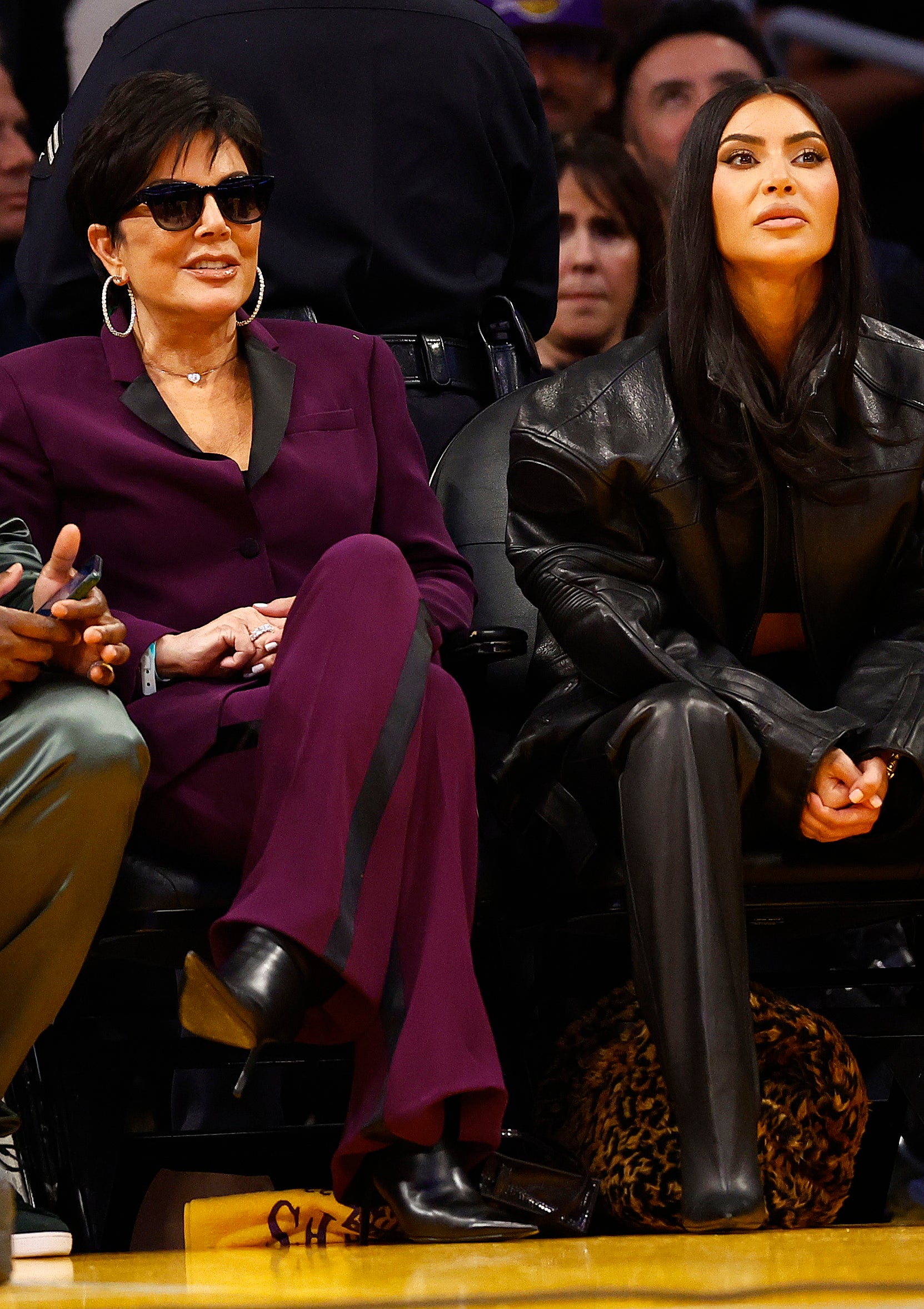 After Kourtney — who is mom to 13-year-old Mason, 11-year-old Penelope, and 8-year-old Reign — shares that she prefers a "gentle" approach when it comes to raising her kids, Kim says: "I feel that way, but with a little bit of tough love in there too, and a little bit of frazzled, 'Shit! What the fuck is going on?! Get the fuck over here!' energy also."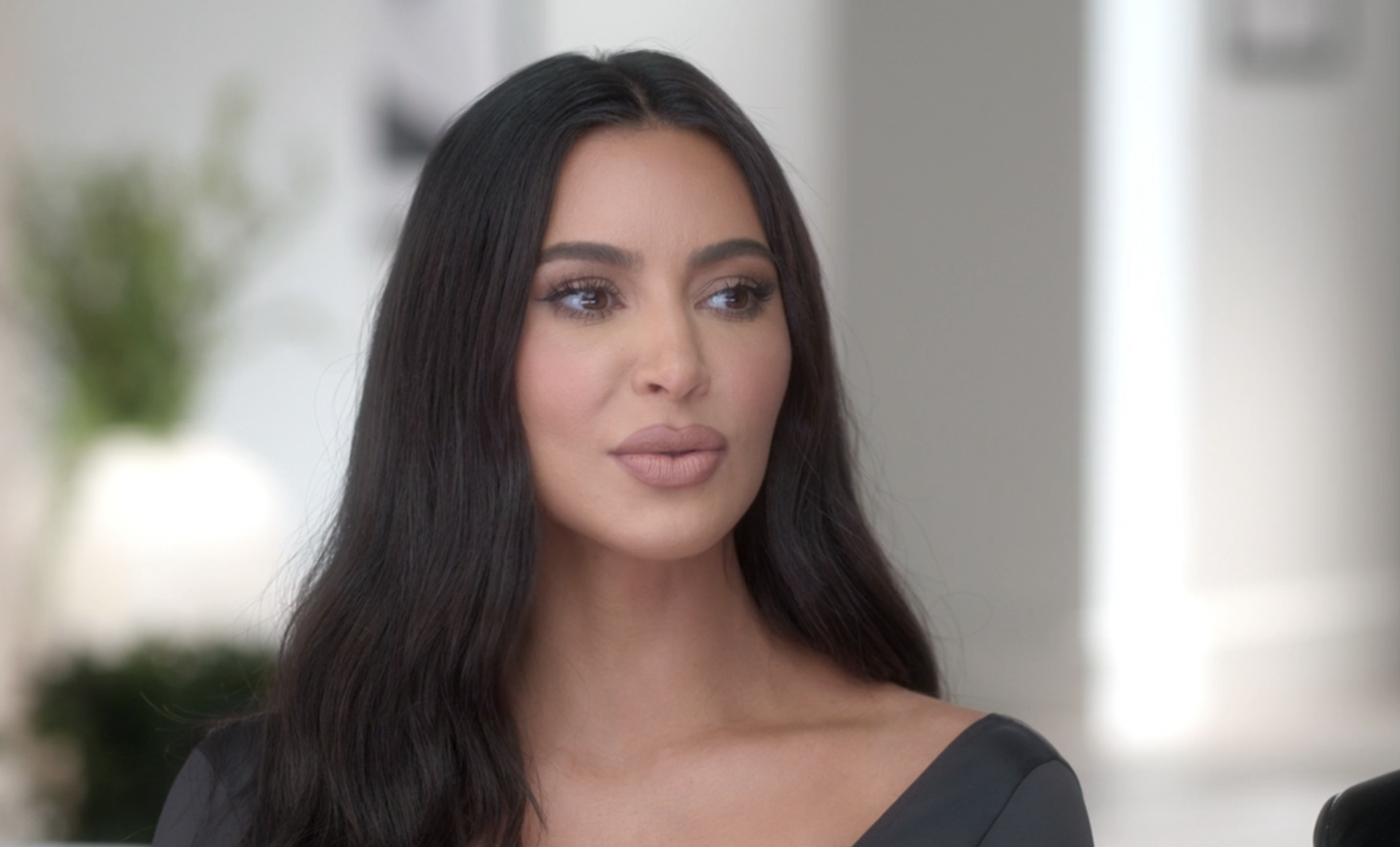 Reacting to Kim's remarks online, one person wrote, "I actually respect Kim for admitting this," while someone else agreed, "Kim is actually so real for this."
Later on, viewers watched Kourtney candidly call out Khloé's ex -partner Tristan Thompson for his "horrible" treatment of her over the years.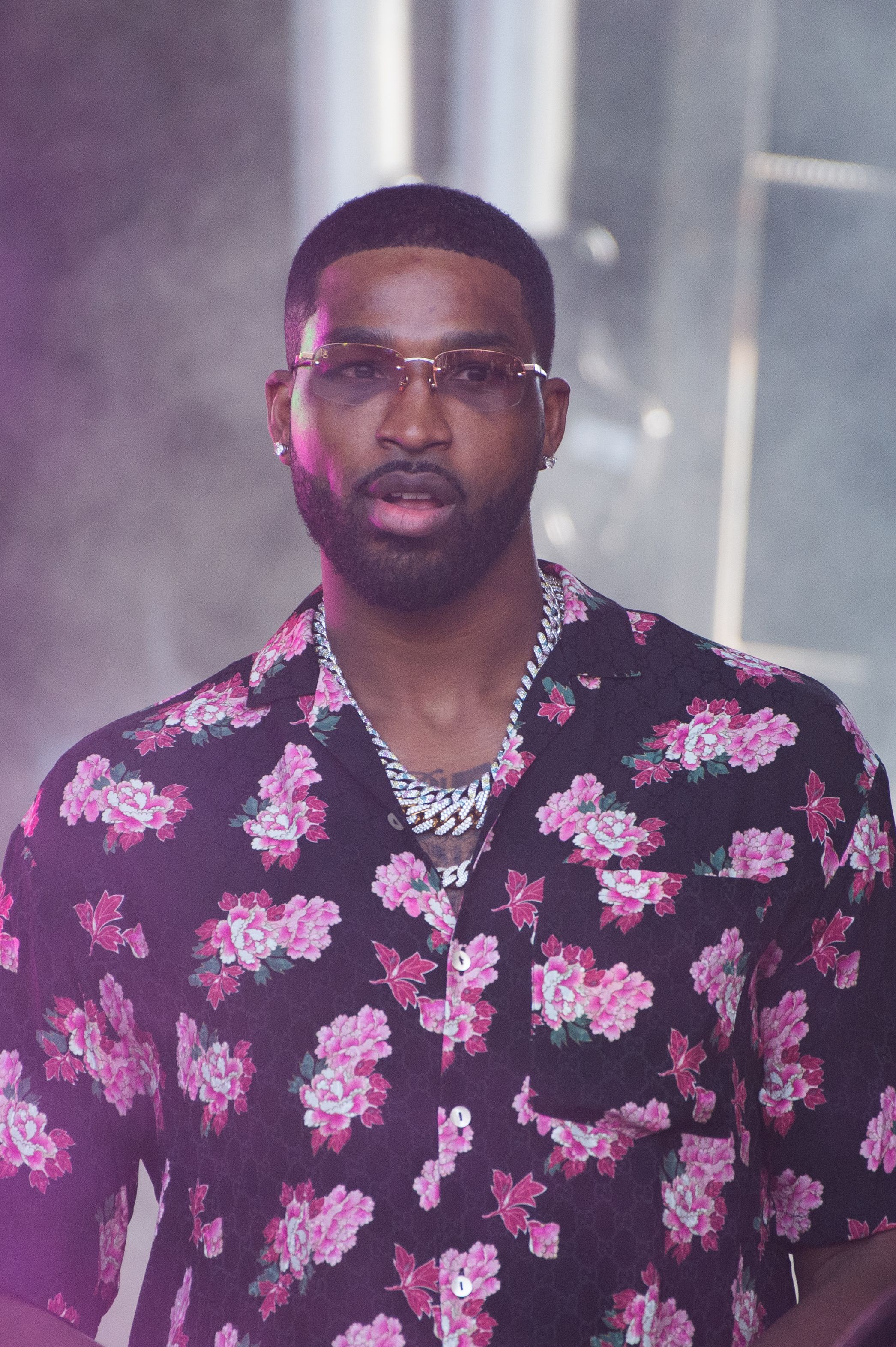 Unlike Khloé's other family members and friends, who have spent weeks defending Tristan in spite of his past infidelity and paternity scandal, Kourtney firmly states that she feels "triggered" by the athlete — and that she's been open about her feelings with her daughter, Penelope.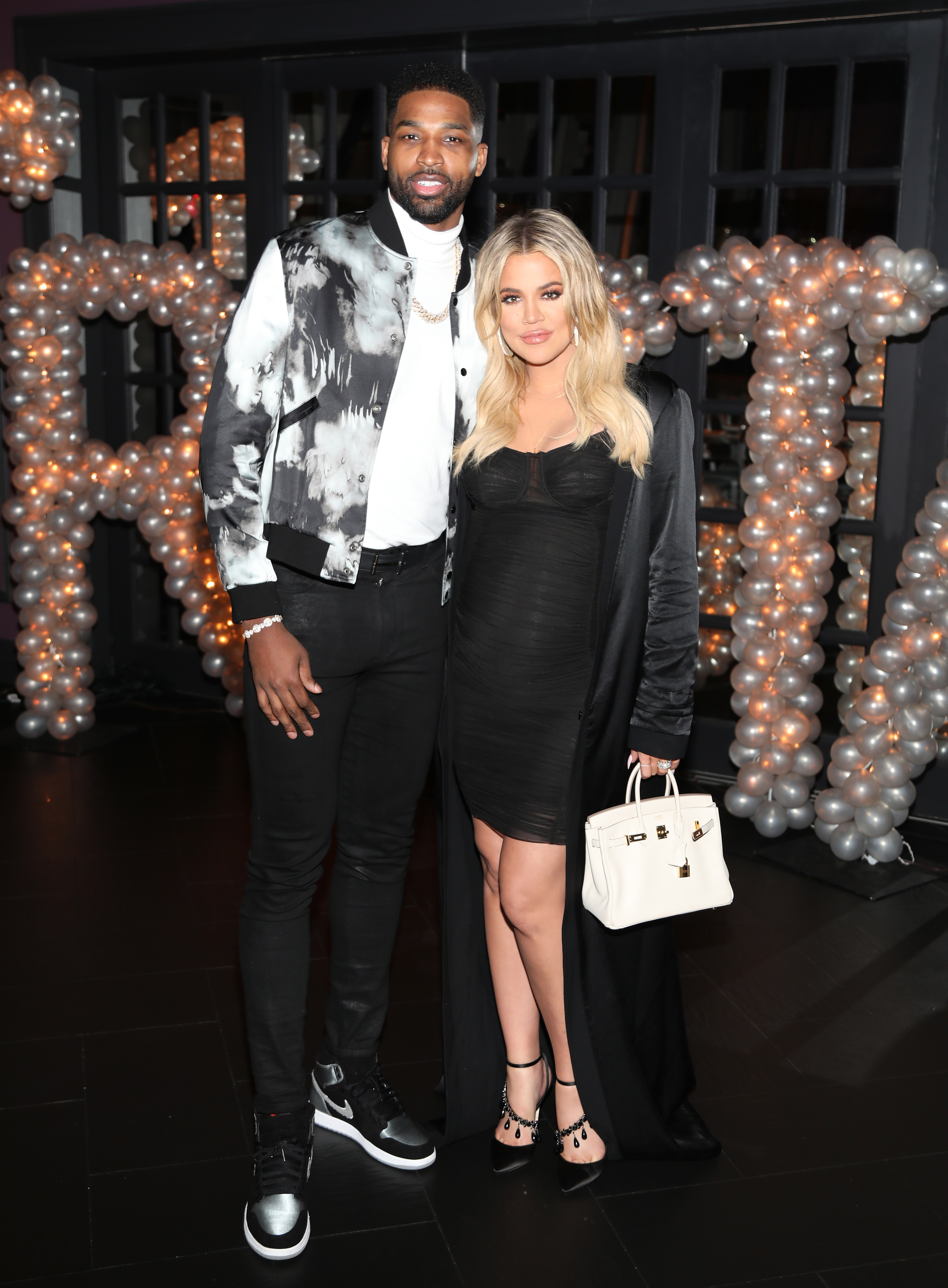 After asking Penelope if she was "OK" with Tristan coming to pick her up along with Khloé, Kourtney appeared to reveal that she's told the little girl about his behavior.
"I told her the first day of school, I was so triggered by him," she shared. "I feel like we all brush it off and are fine. And then I was just so triggered. I was like, 'I just can't do it anymore.'"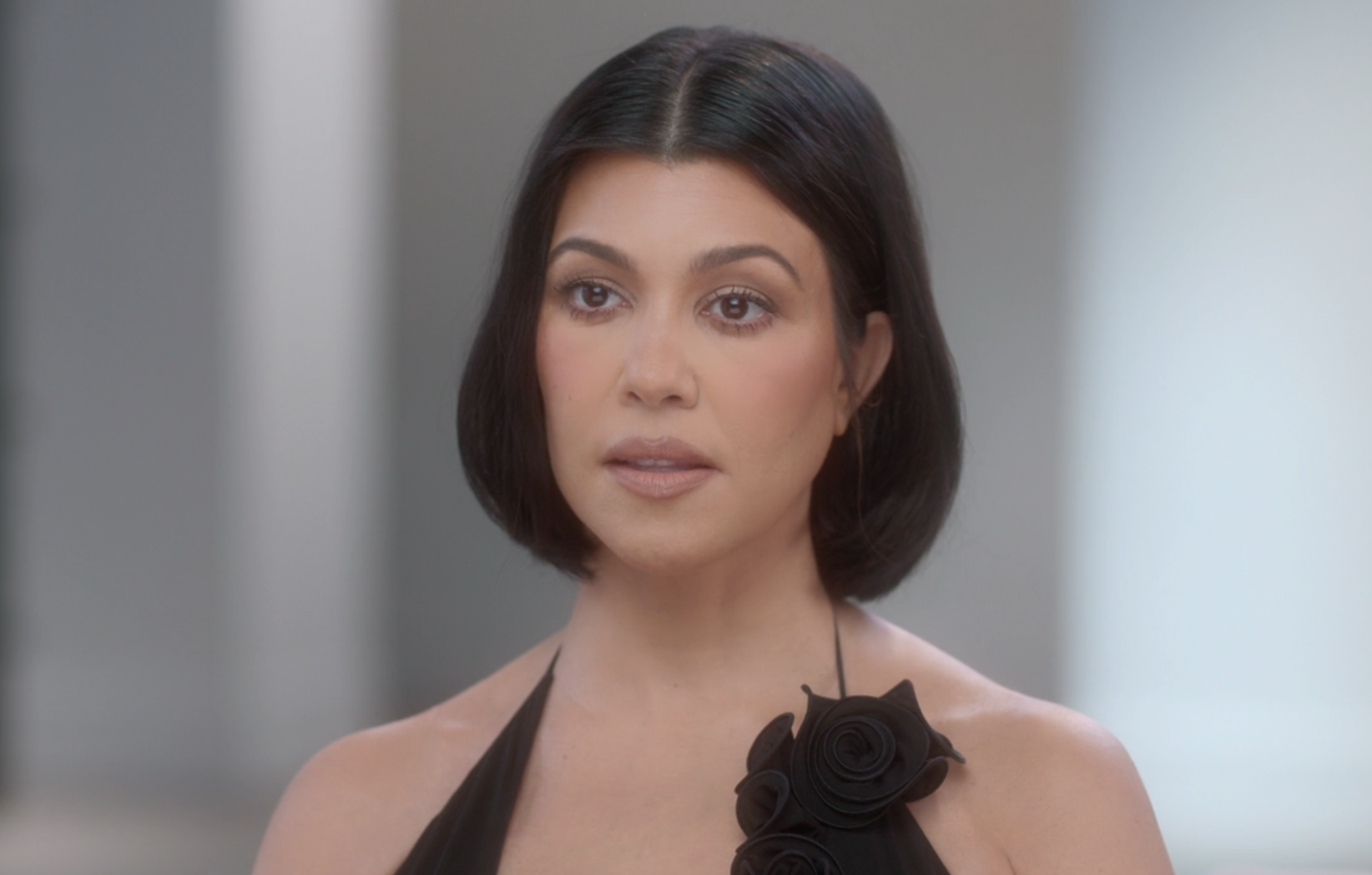 Kourtney went on to add, "Tristan has made horrible decisions and choices, you know, with my sister. There's times where I'm so triggered by him and I can't be around him."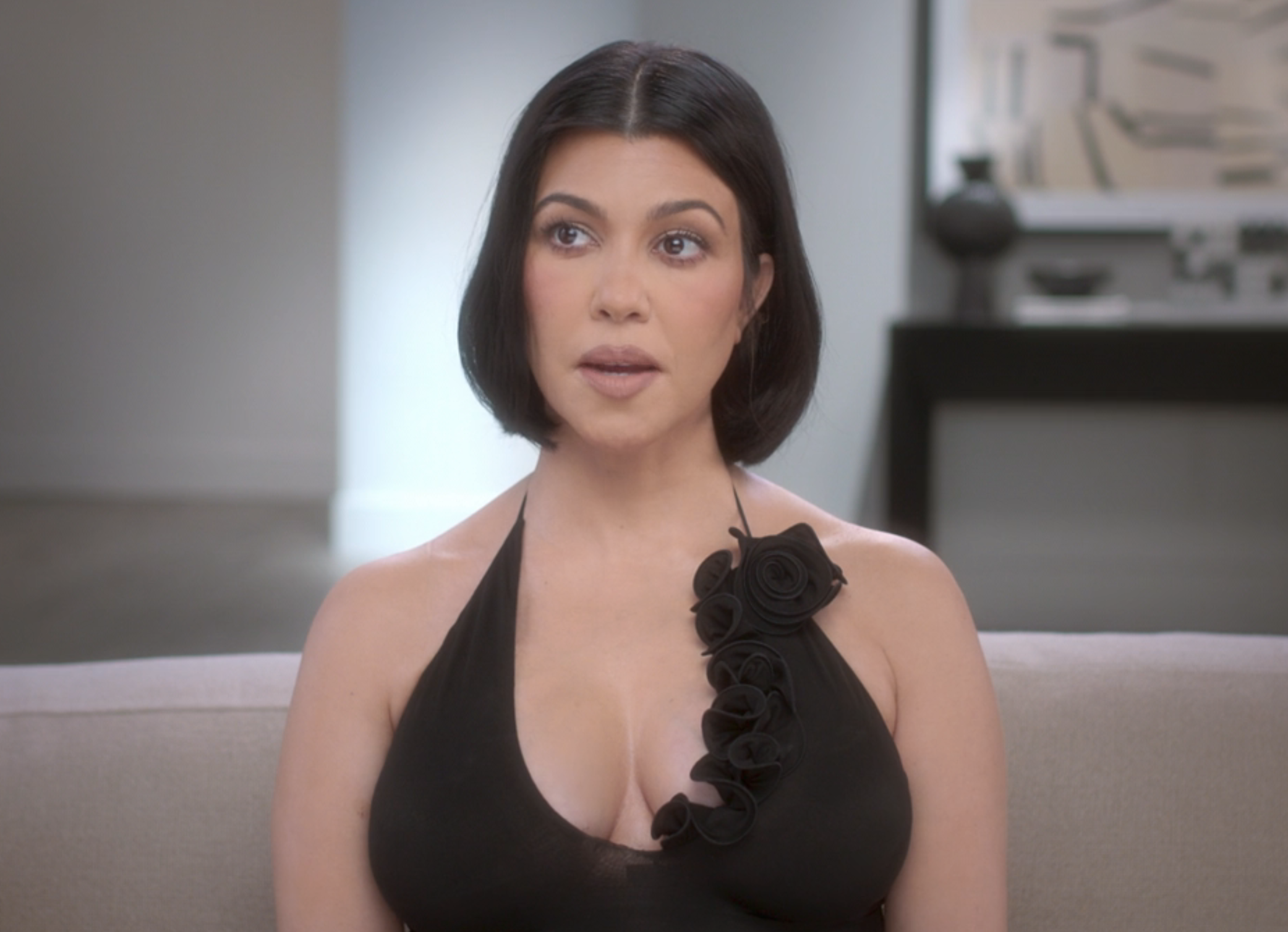 Viewers at home were thrilled to see one of the KarJenners finally calling out Tristan's behavior without defending him, not to mention being open about it with her child, too.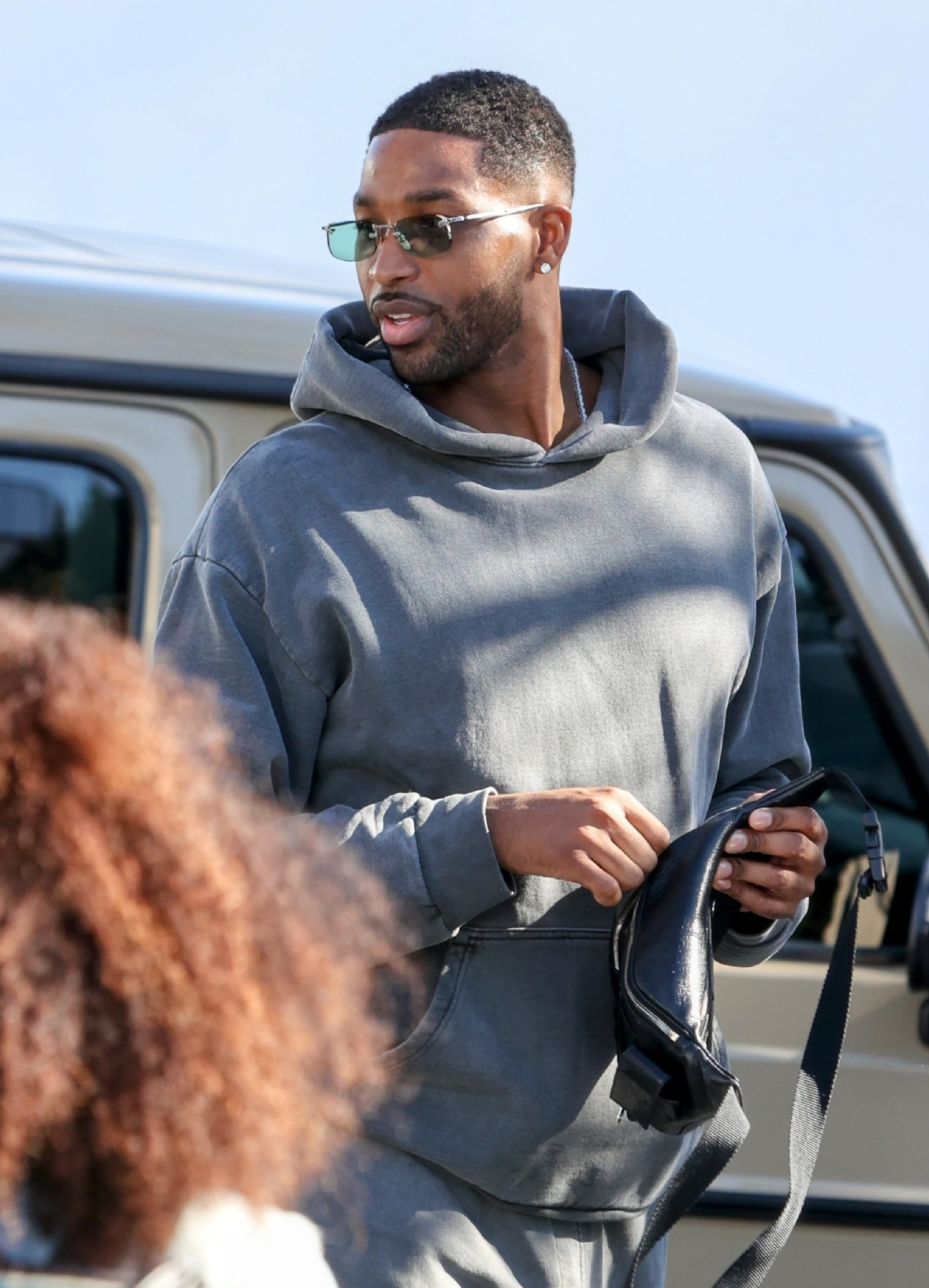 Elsewhere, this week's episode featured lots of content around Kris — much of which wasn't all too positive.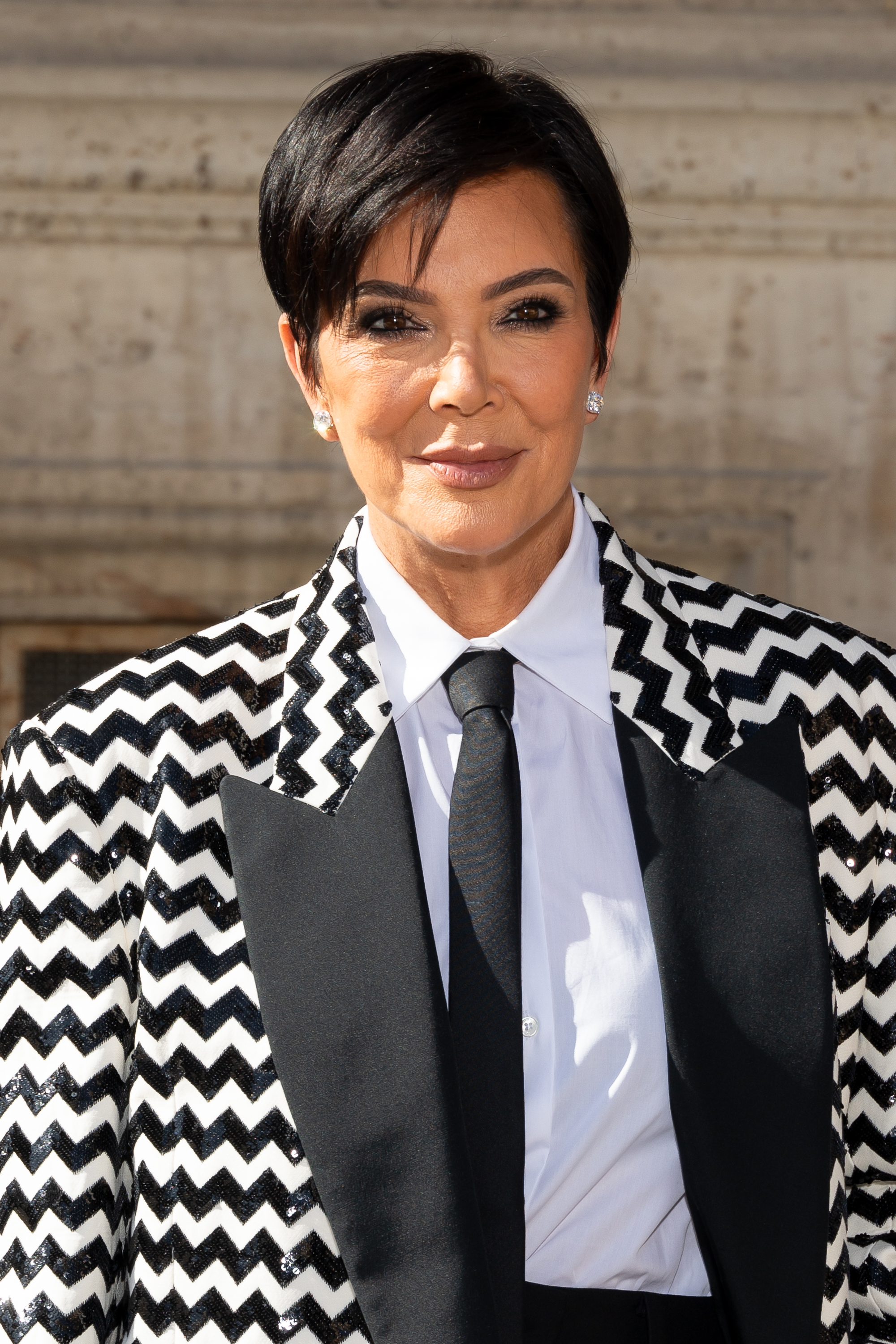 In a segment that perhaps meant to come across as lighthearted, Kris took two of her 12 grandkids on a trip to a farm — Kylie's daughter, Stormi, and Khloé's daughter, True. However, instead of enjoying the super cute day out that she'd perhaps envisioned, Kris ended up being followed to the field by Khloé, who didn't trust her alone with the kids — both of whom noticeably appeared shy and awkward around her.
One viewer summarized, "I know most of it is manufactured drama but it really threw [Kris] under the bus… Stormi and [True] feeling awkward around her, her trying but not really connecting with them, her inviting all of her grandkids and only 2 showed up."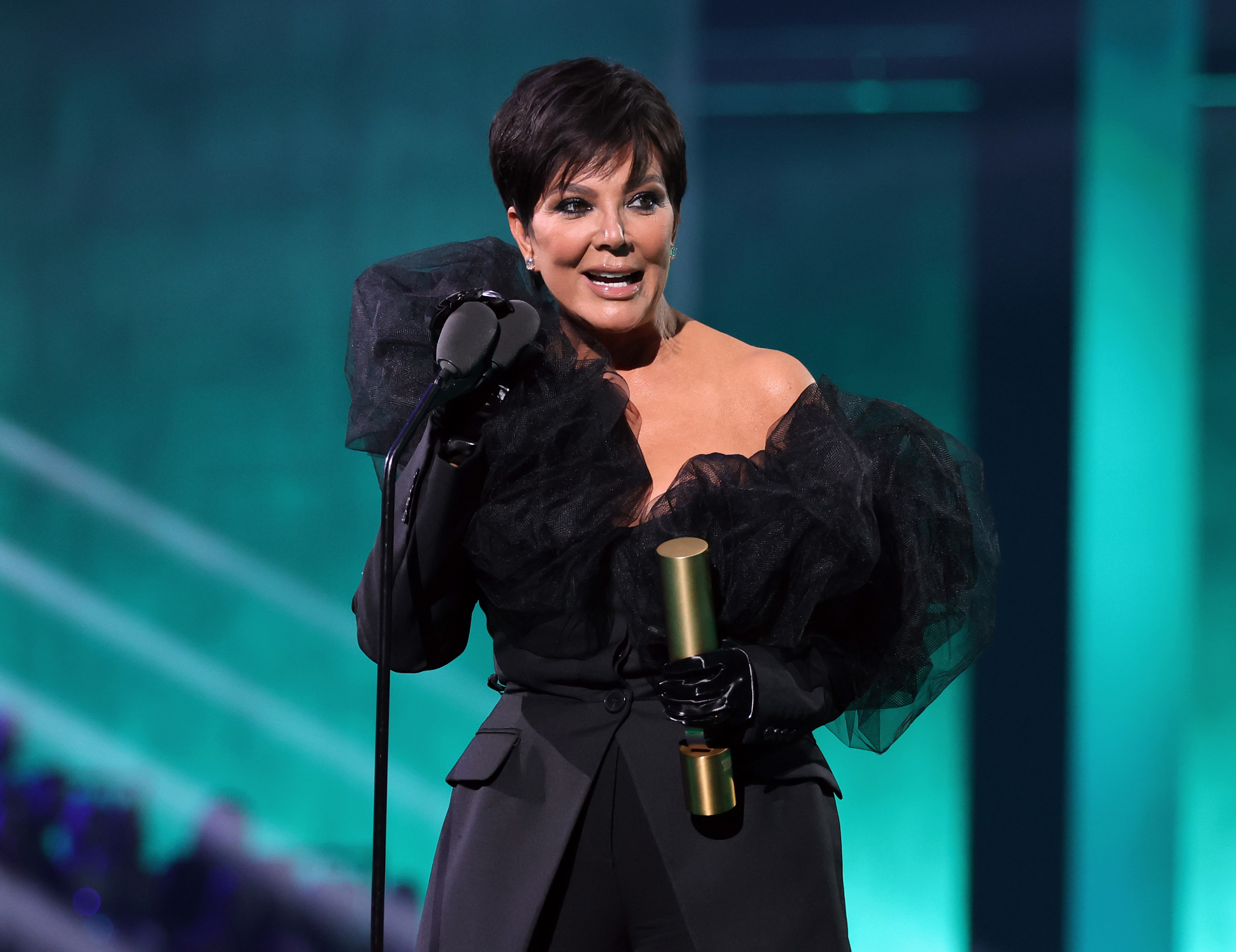 Then, towards the end of the installment, Kris and Khloé got into a heated awkward discussion over Kris's involvement and support — or lack thereof — when it comes to Khloé's business ventures.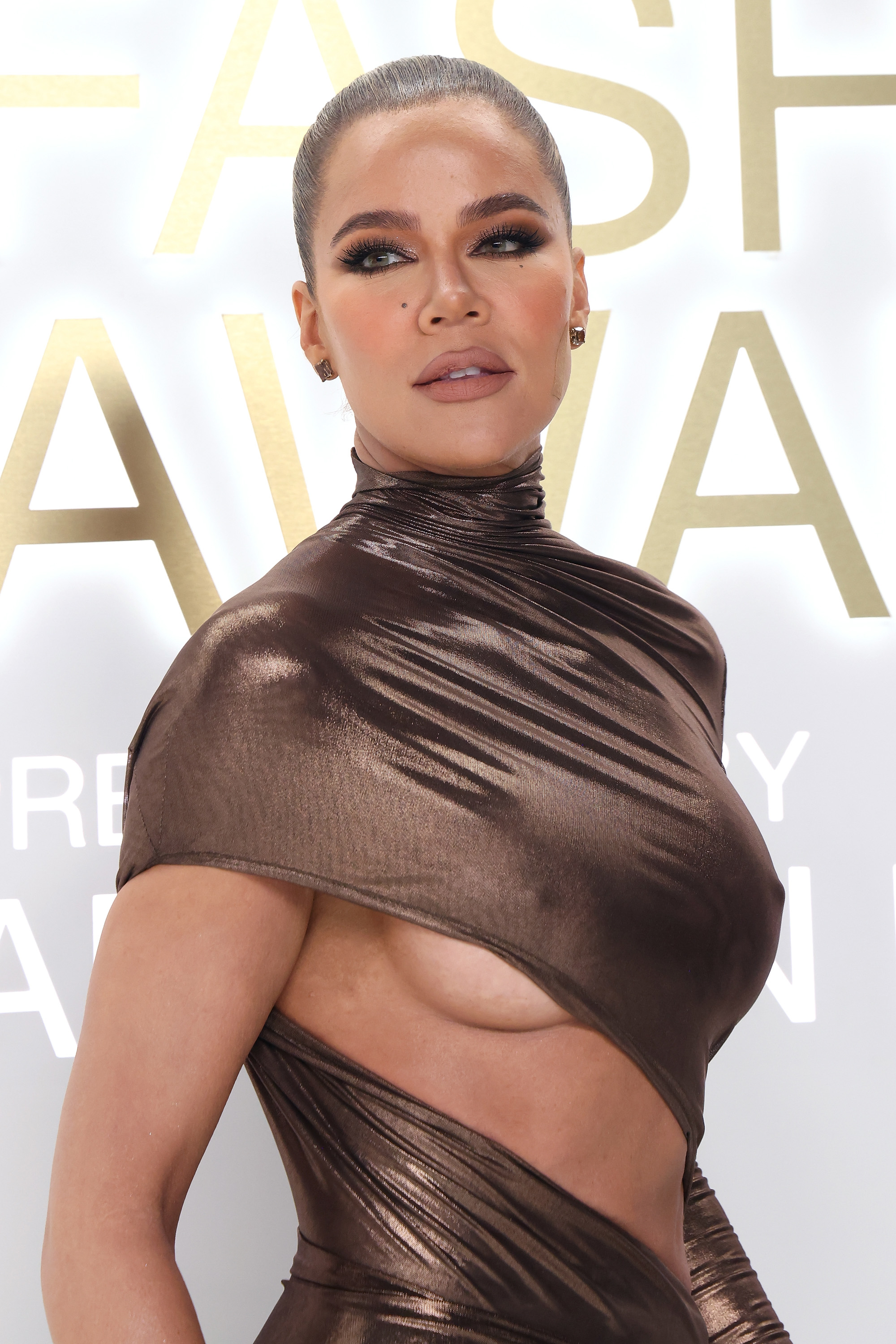 As fans will know, Kris serves as the manager of each of her kids' various work ventures — one of which being Khloé's clothing line, Good American. Earlier this season, Khloé was left stressed as she discovered that the brand's first ever retail store was "nowhere near" complete and thus behind schedule.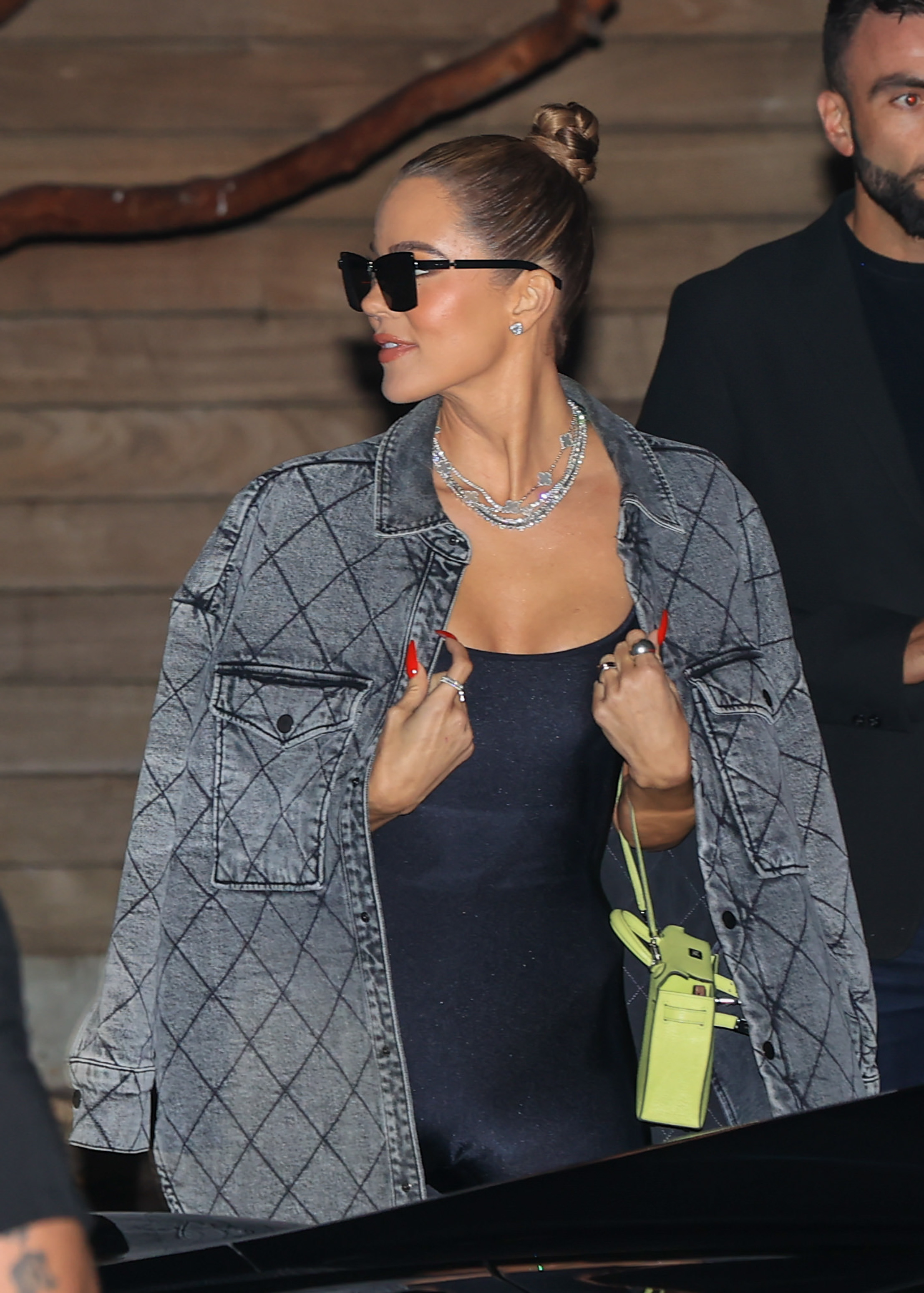 Regardless of how stressed Khloé has been over the business, Kris suggested in this week's episode that she launch a podcast — something that the 39-year-old understandably disagreed with, explaining that she didn't feel she was receiving adequate support in order to do so.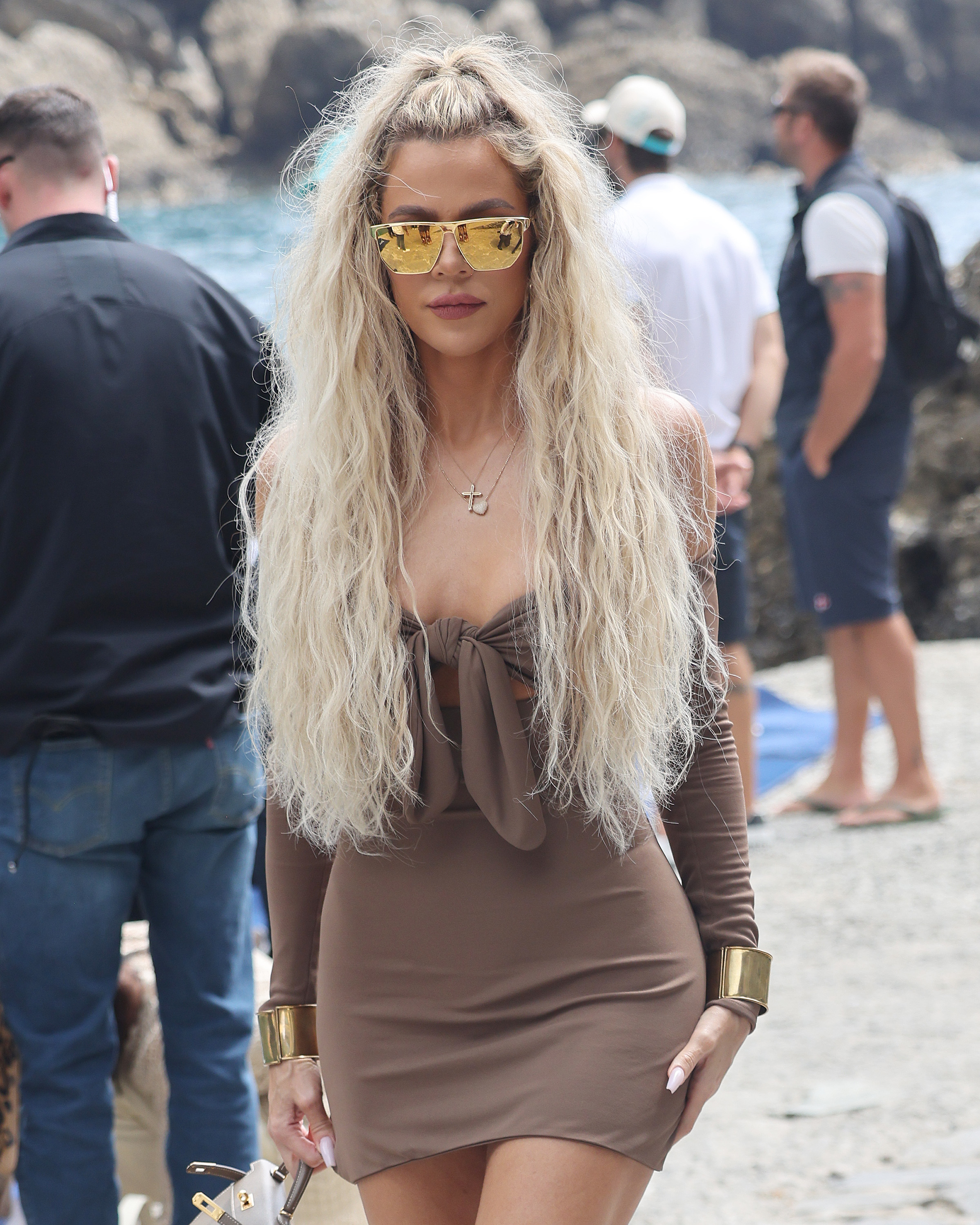 "I can't take other responsibilities like that, starting something completely new, because I don't have a team to lean on," Khloé told Kris. "Like, I don't have a management team, you are only there until the contract is signed and then you dissipate until you want to bring me the next contract."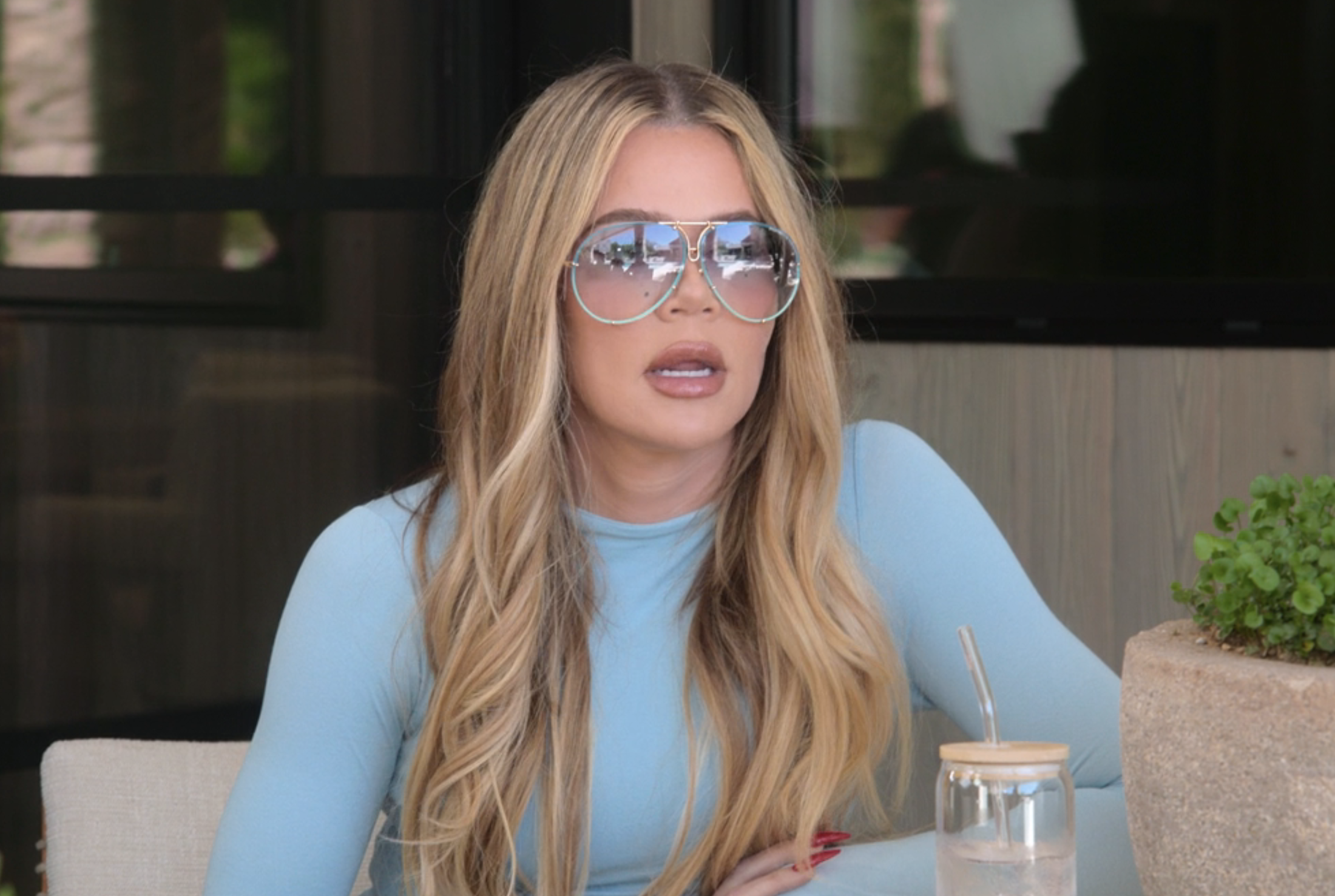 Khloé later told her mom, "I think one of my frustrations with you is there's not a lot of follow through after something is done, and this is me talking to you as my manager. When you are on your vacations, when you're in other countries, when you're at dinners, lunches, you might be on a yacht for two weeks — which you should be — you have an assistant that will say, 'We can't do this unless we talk to Kris.'"
Then, Khloé said that Kris is unable to "give enough" of herself to each of her kids' ventures because she "physically can't." However, Kris disagreed, saying, "That's not a fair statement, I agree that it's very difficult to be in two places at the same time. I understand your frustration."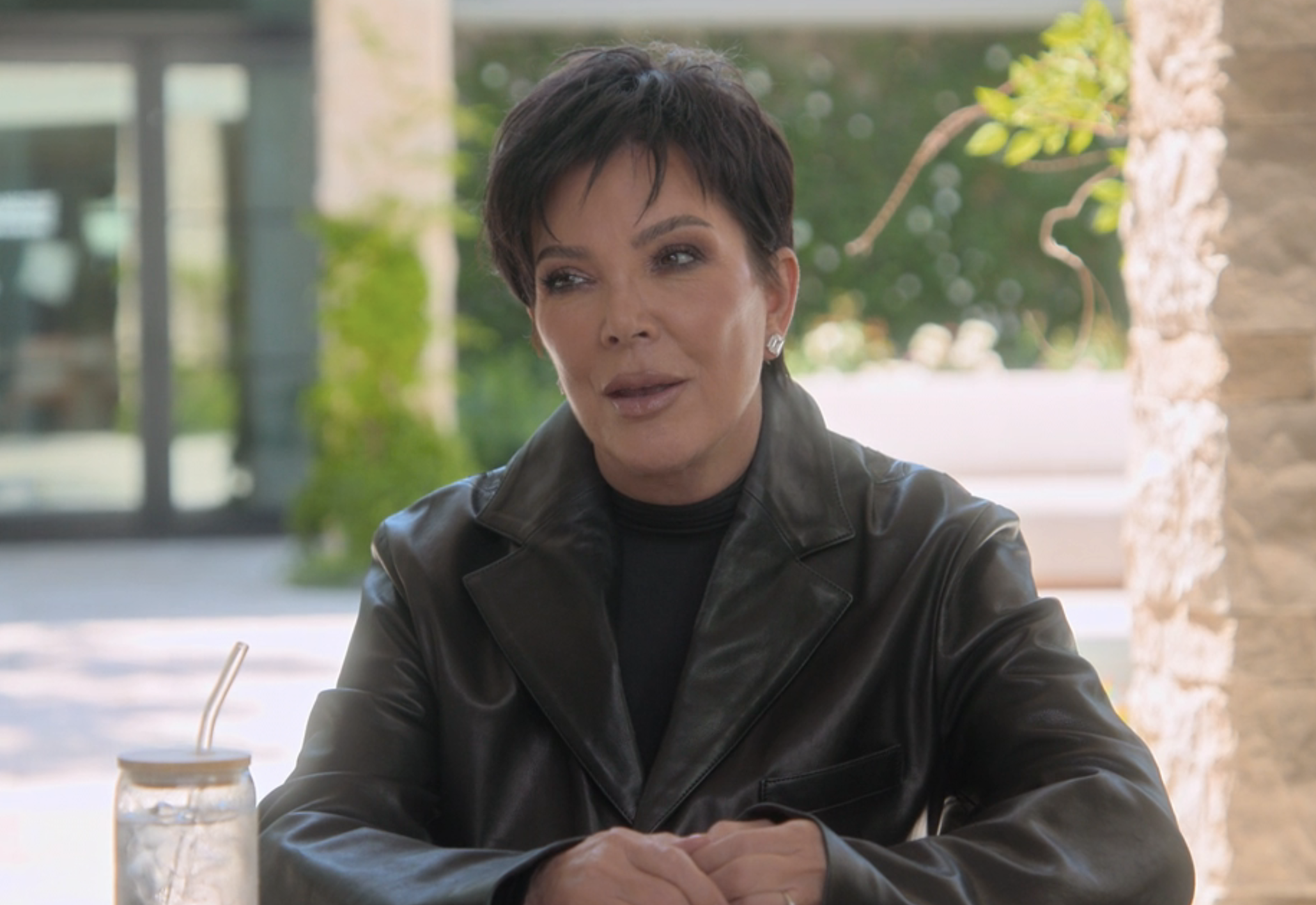 Khloé went on to explain that she felt she wasn't able to address any "issues" she had with Kris as her manager without getting "a lot of pushback" and "guilt trips." She said, "There's issues that I have with my manager, not my mom, my manager. And when I try to address those issues I get a lot of pushback, and it's guilt trips — things that a mom would do and those lines get really blurred. They're very gray."
Things wound up getting incredibly heated between the two as Kris continued to push the podcast idea in spite of Khloé's concerns. Viewers at home were left shocked by the raw argument, with several agreeing that it painted Kris in a negative light.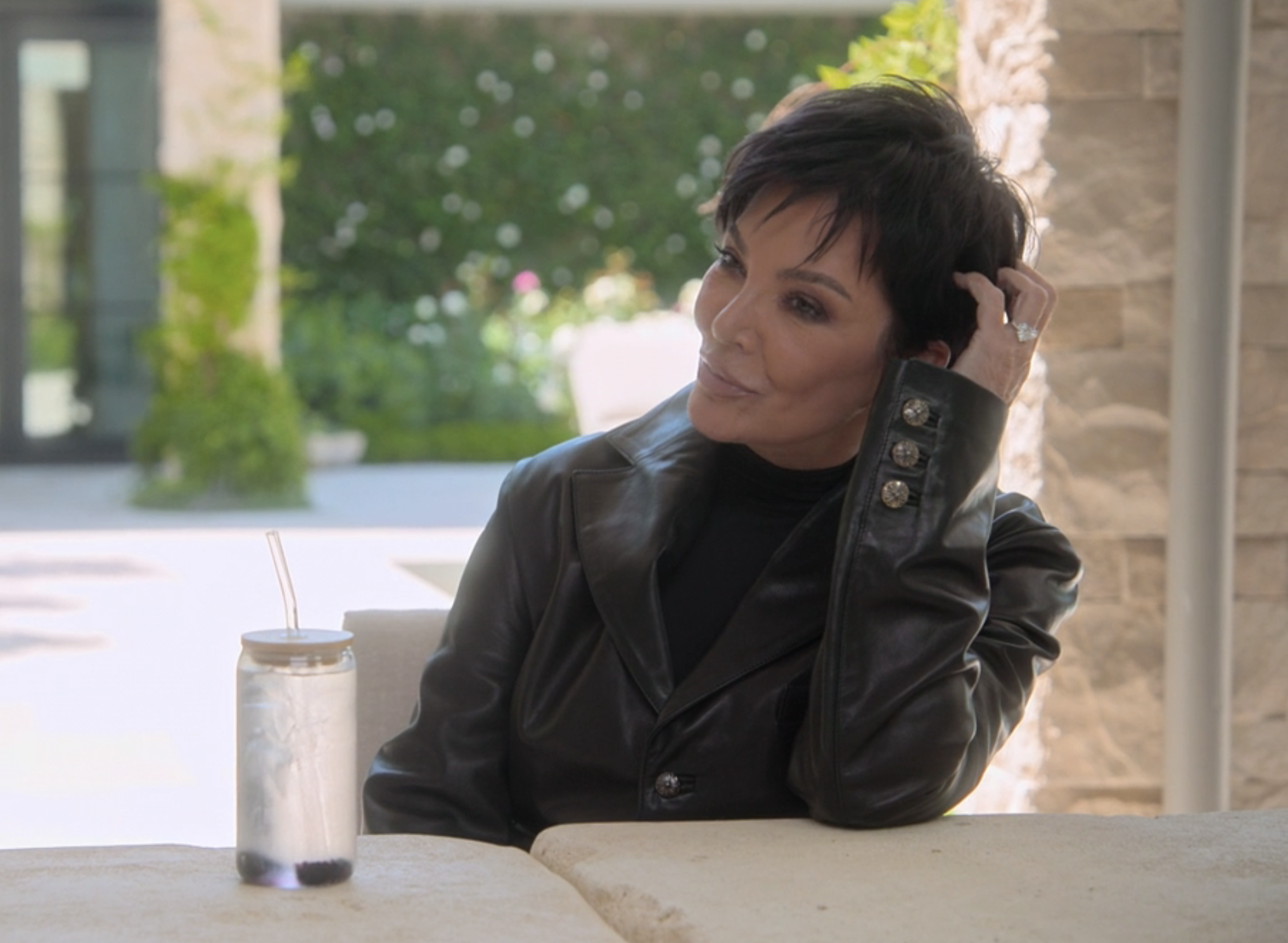 "Wasn't really expecting a Kris villain arc this season?" one Reddit user wrote, before later adding, "This whole episode made her look bad... Kim and Kourtney talking about Kris disciplining/pinching them, the argument at the end. For years they've had this same conversation; Kris promises her a pipe dream then bounces and spends her time checked out."
Another person added, "I liked that they finally present Kris in a realistic way," before going on to praise the content of the episode more broadly: "I LOVED Kourtney at the beginning with Tristan, she's so real for this (not to mention Penelope, that girl is a genius)."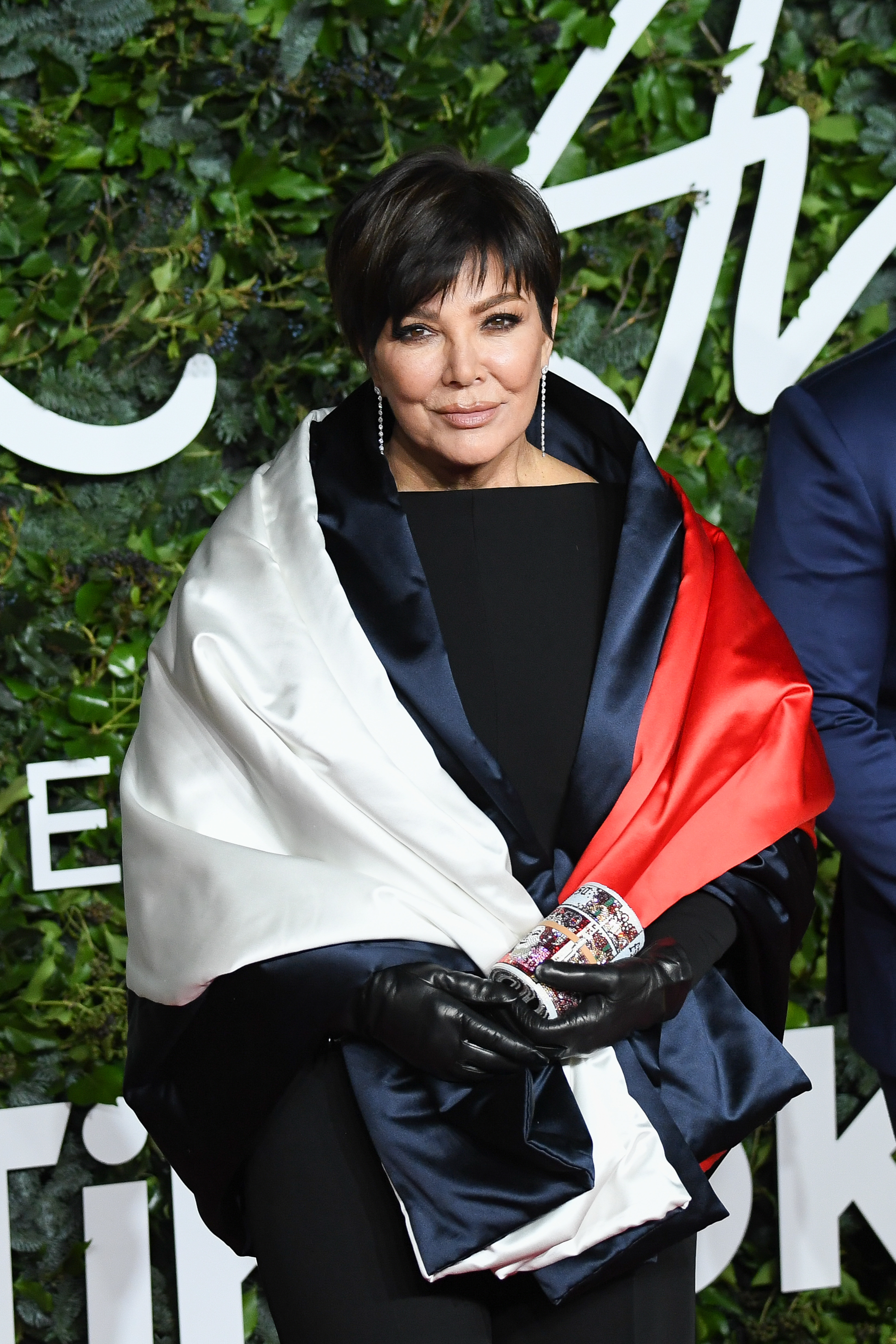 Someone else said, "This episode felt more real for some reason? Like we saw snippets of how they really are? Especially with the Kourt, Penelope and Tristan situation. The chat between Kourt and Kim about their kids and Khloe and Kris' fight."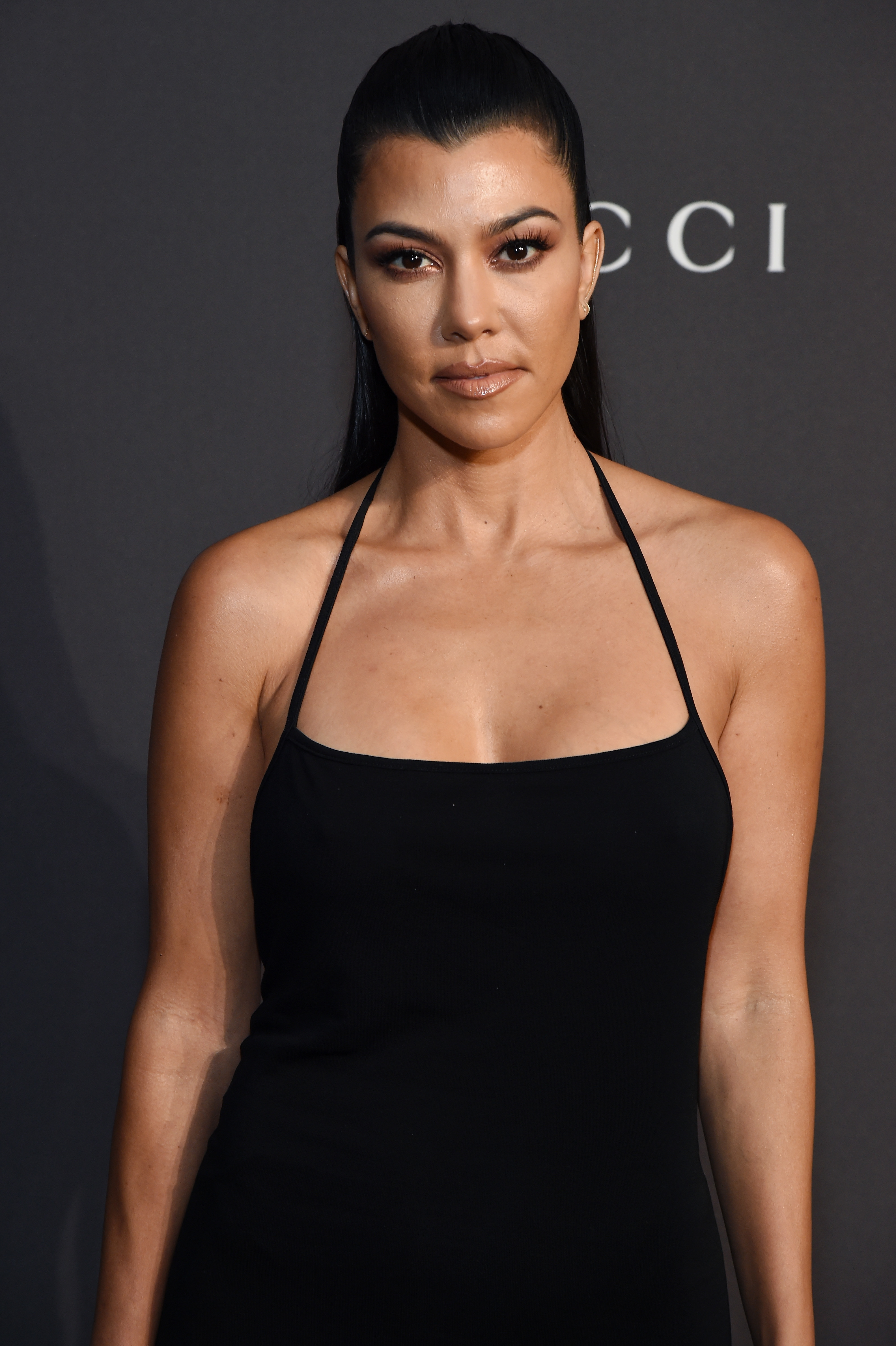 "This is the juiciest episode they've had since Tatum was born," another person agreed, referring to the birth of Khloé and Tristan's second child.
You can watch this episode of The Kardashians now on Hulu, or via Disney+ internationally. The next episode will be released on November 9.