Back in 2009, Taylor Swift fans worldwide were left ecstatic as the then-19-year-old won an MTV Video Music Award for her "You Belong With Me" music video.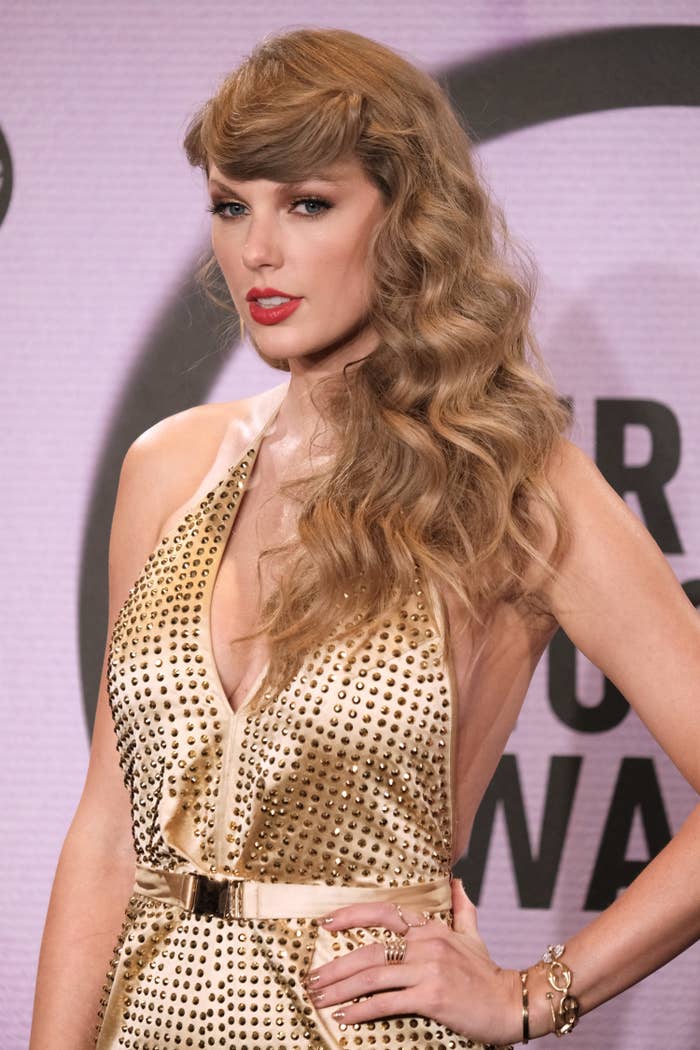 The singer, who was still fairly new to the industry at the time, was equally thrilled to be presented with the Best Female Video accolade by her then-boyfriend, Taylor Lautner.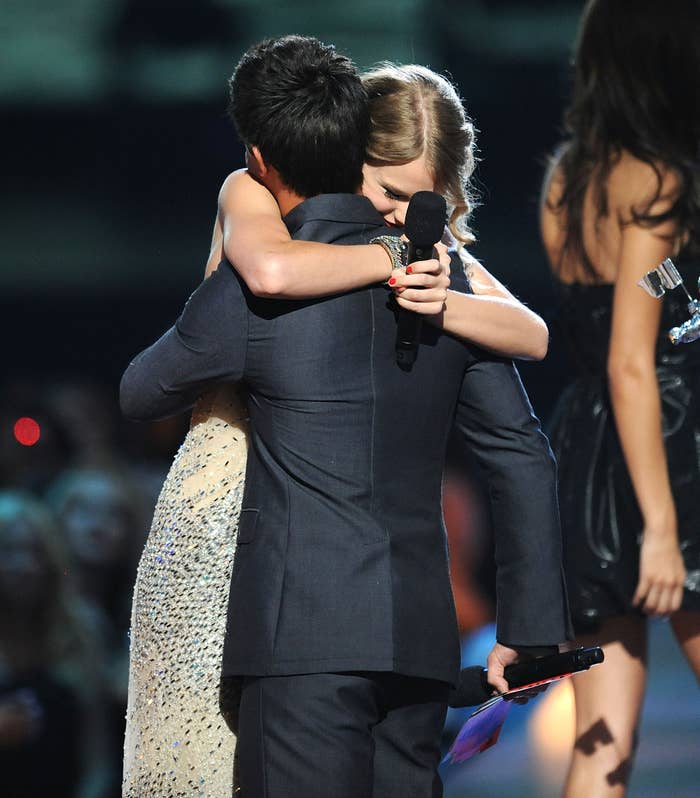 "I always dreamed about what it would be like to maybe win one of these someday, but I never actually thought that would happen," she said onstage with a huge smile.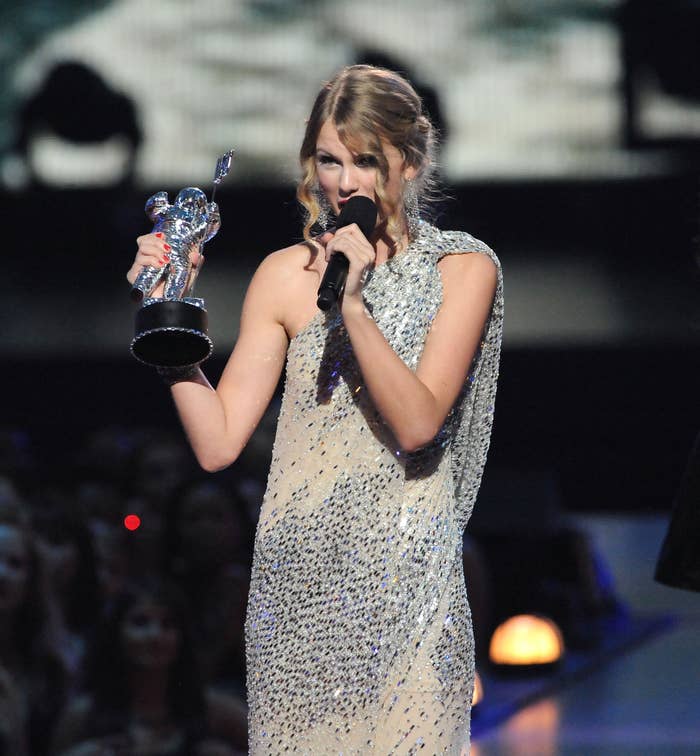 "I sing country music so thank you so much for giving me a chance to win a VMA award," she said, beaming.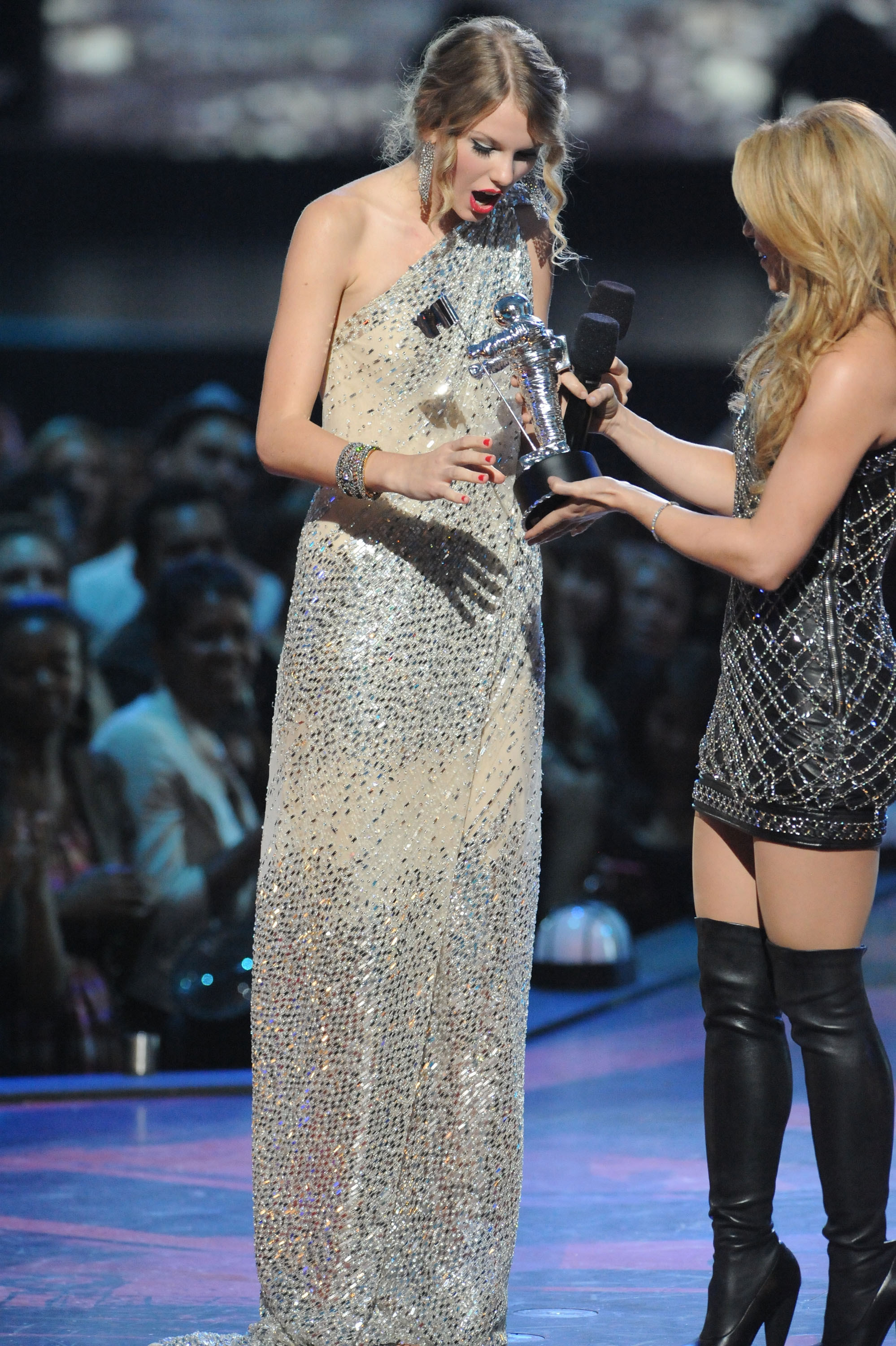 West memorably stormed the stage and snatched the microphone from Swift's hand before declaring that Beyoncé should've won the award instead for her "Single Ladies" music video.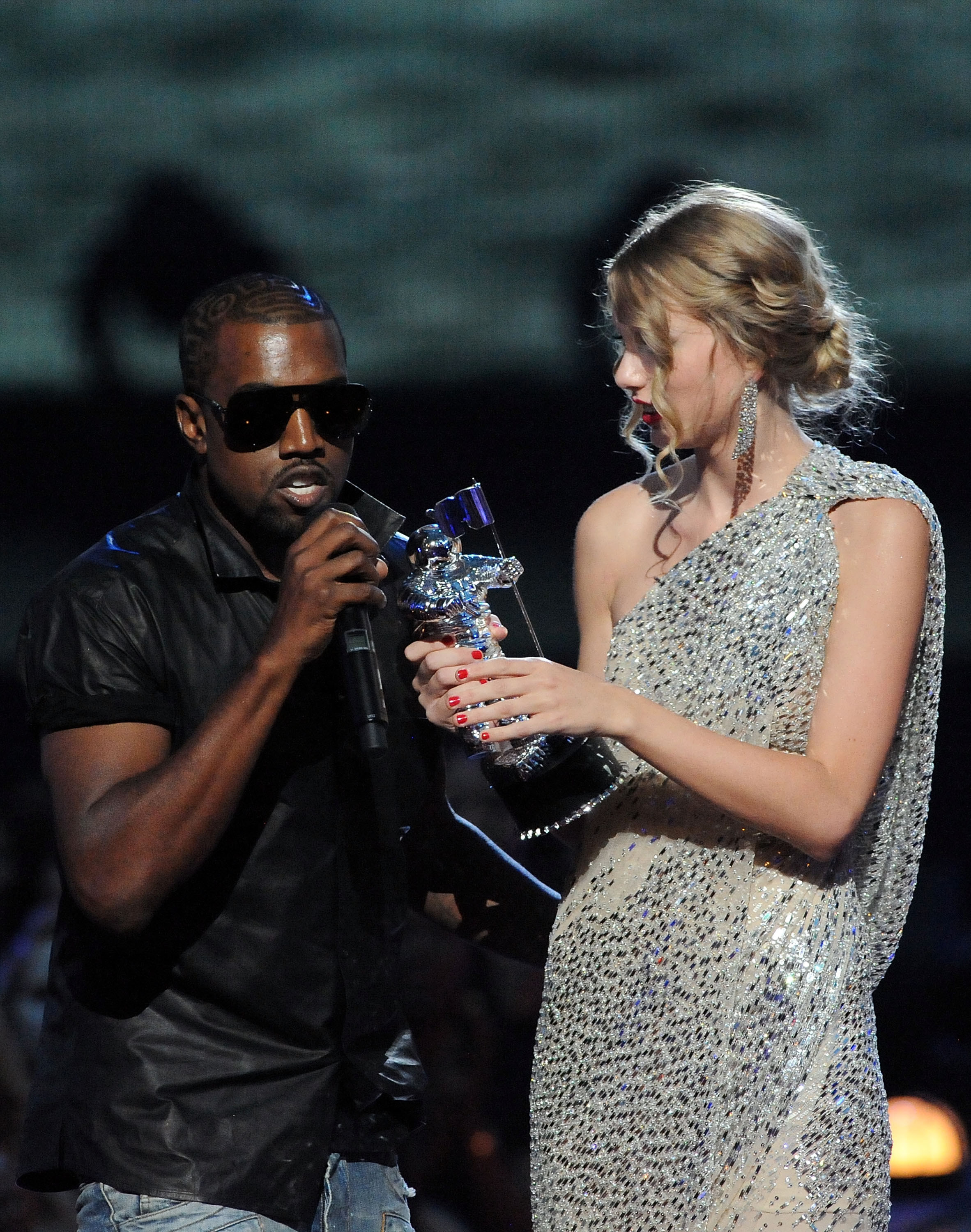 "Yo, Taylor, I'm really happy for you — I'mma let you finish — but Beyoncé had one of the best videos of all time! One of the best videos of all time!" he said.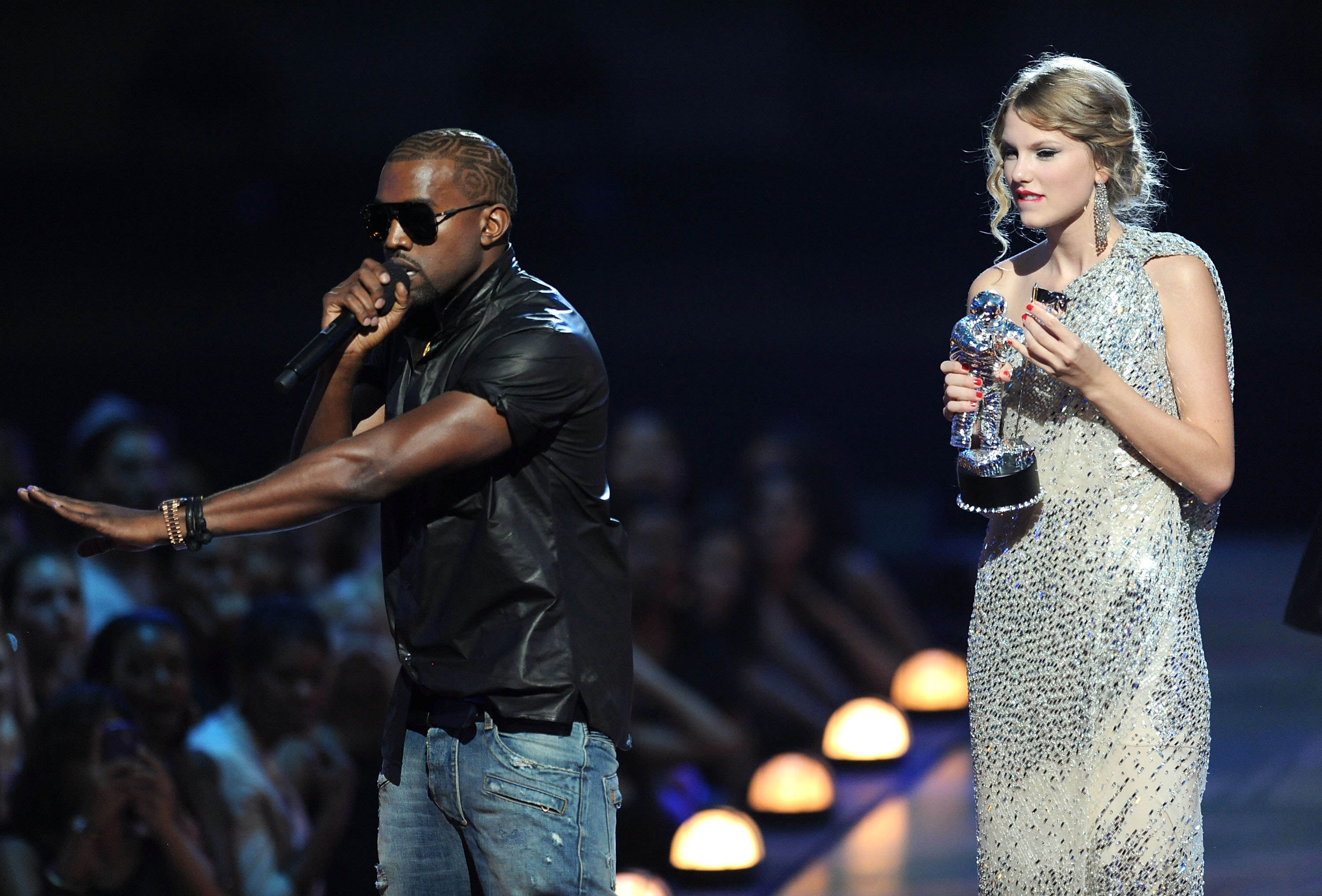 After catching Swift off guard, West walked offstage and returned to his seat in the audience, and many people booed him. And, needless to say, Swift — who was later reportedly left in tears backstage — appeared to be in total shock, remaining silent until MTV cut to a prerecorded segment.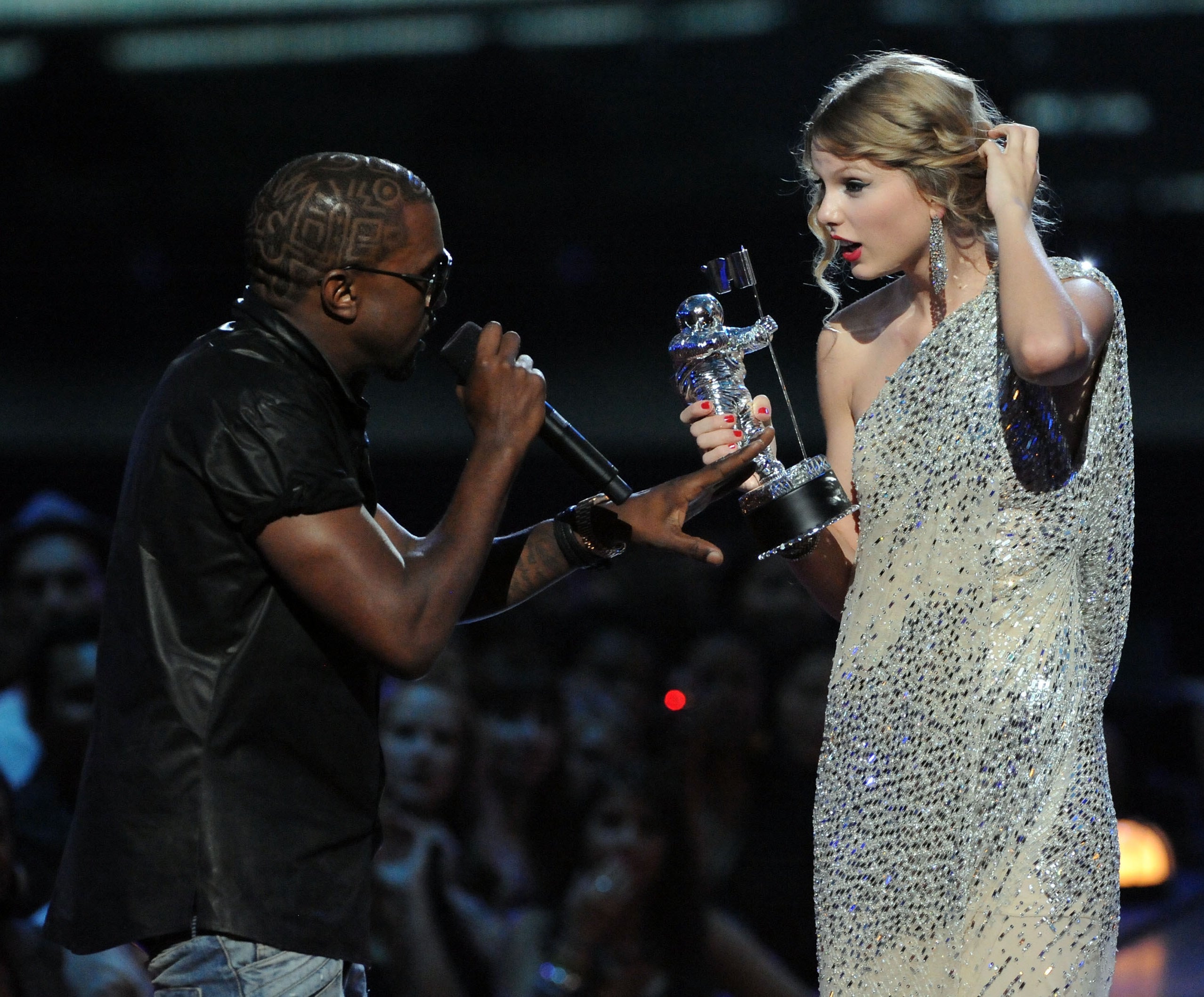 Now, Lautner — who was standing behind Swift and West as the chaos ensued — has recalled his reaction to the entire thing.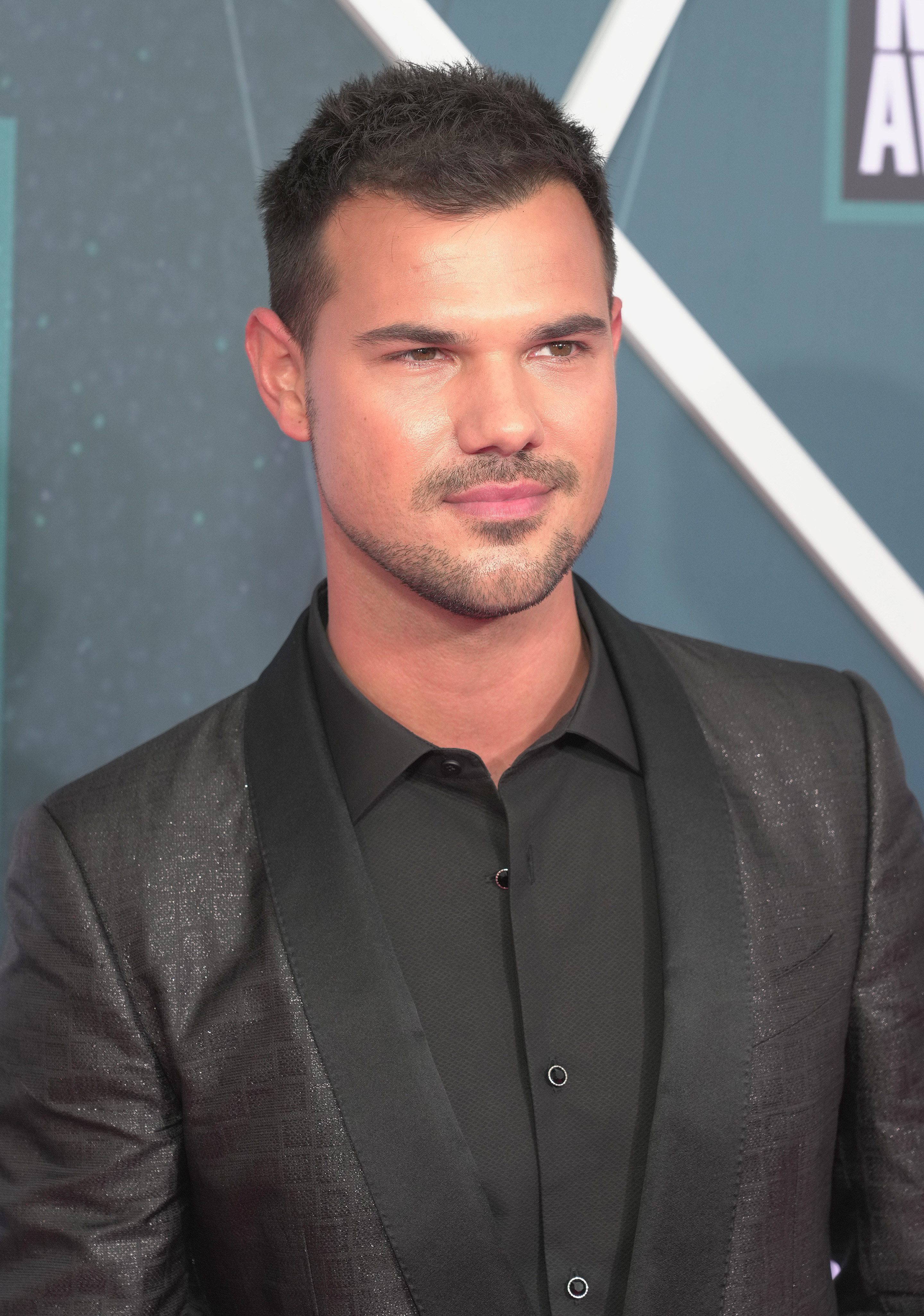 Discussing the incident this week on his podcast, The Squeeze, Lautner firstly said that if he could relive any moment of his career, it'd be the 2009 VMAs.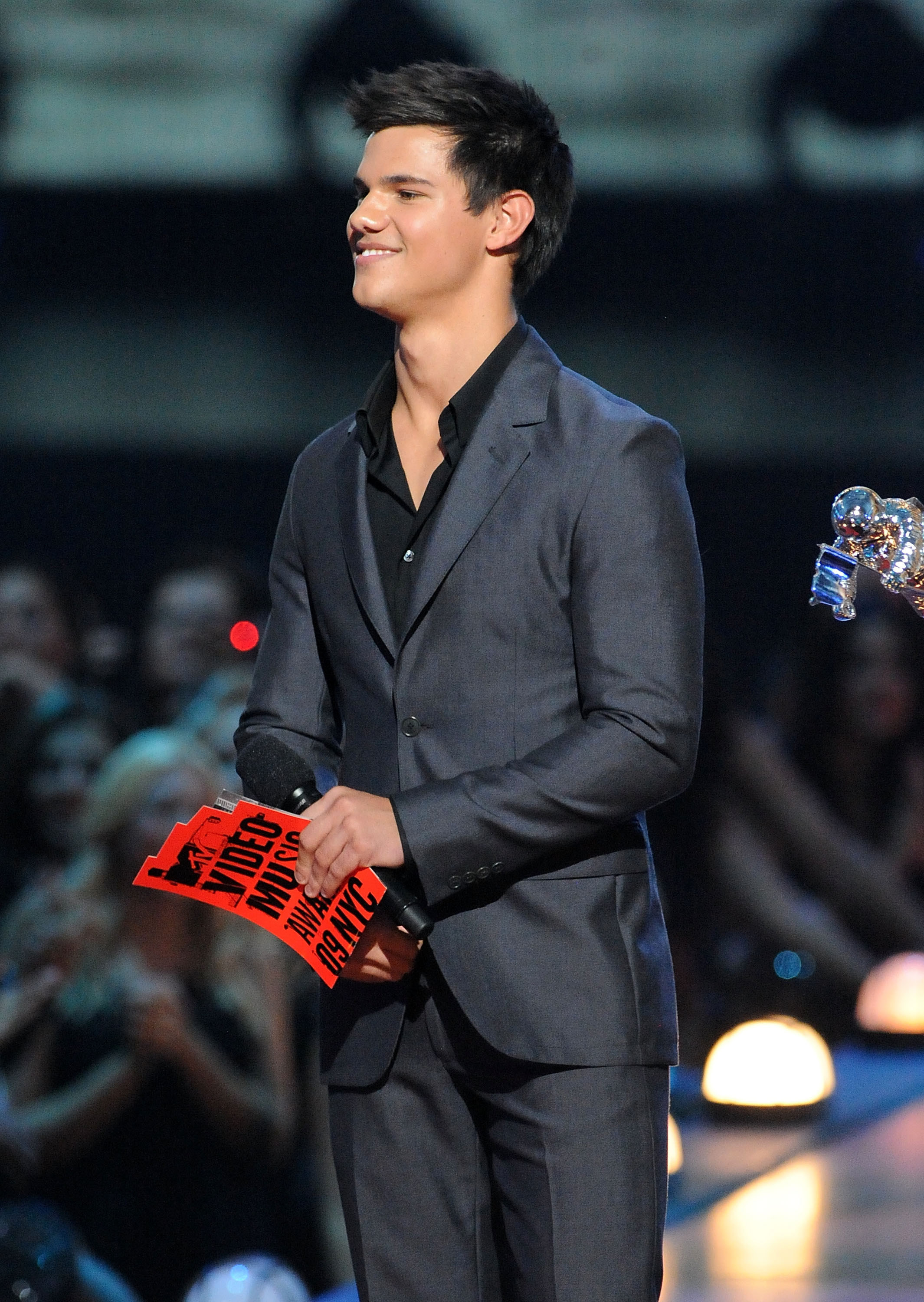 Noting that he and Swift had just gone public with their relationship, Lautner said, "I presented the award to her, so I gave her the award [and] I took five steps back and was standing five feet behind her."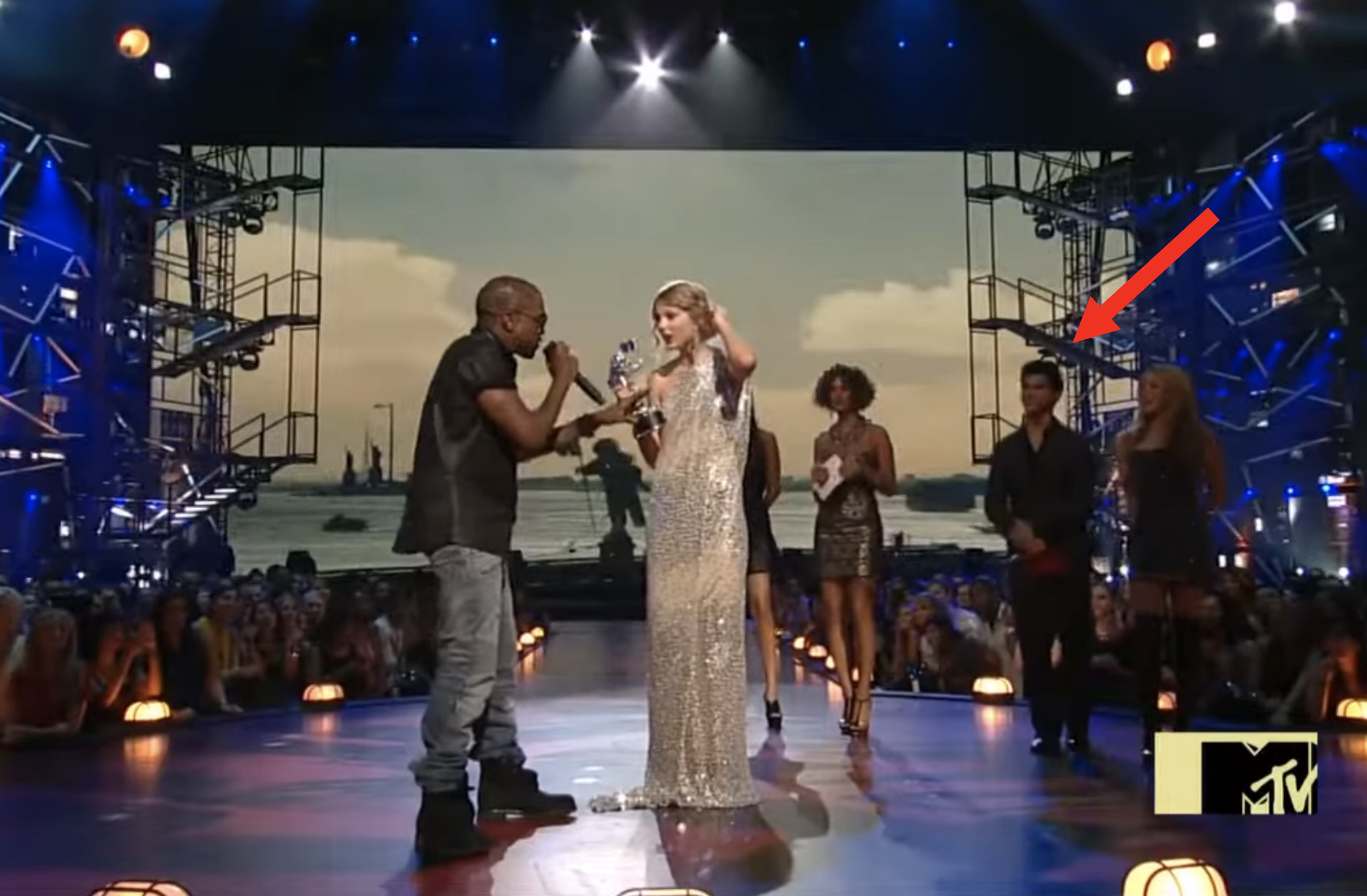 "In the middle of giving her thank you speech, Kanye jumps up onto the stage," he said.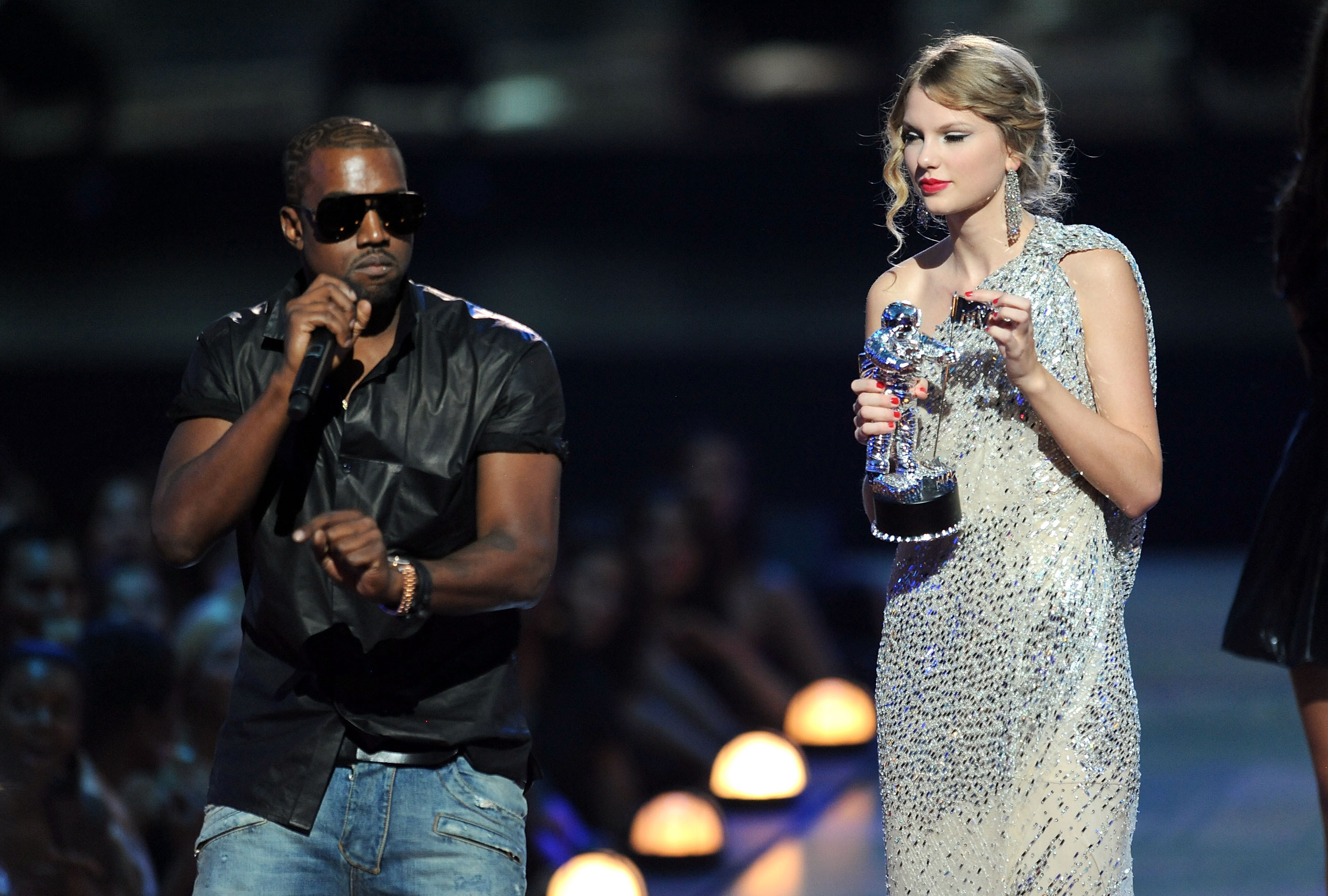 Going on to explain why he didn't jump in and defend Swift, Lautner admitted he thought the entire thing was a "rehearsed skit."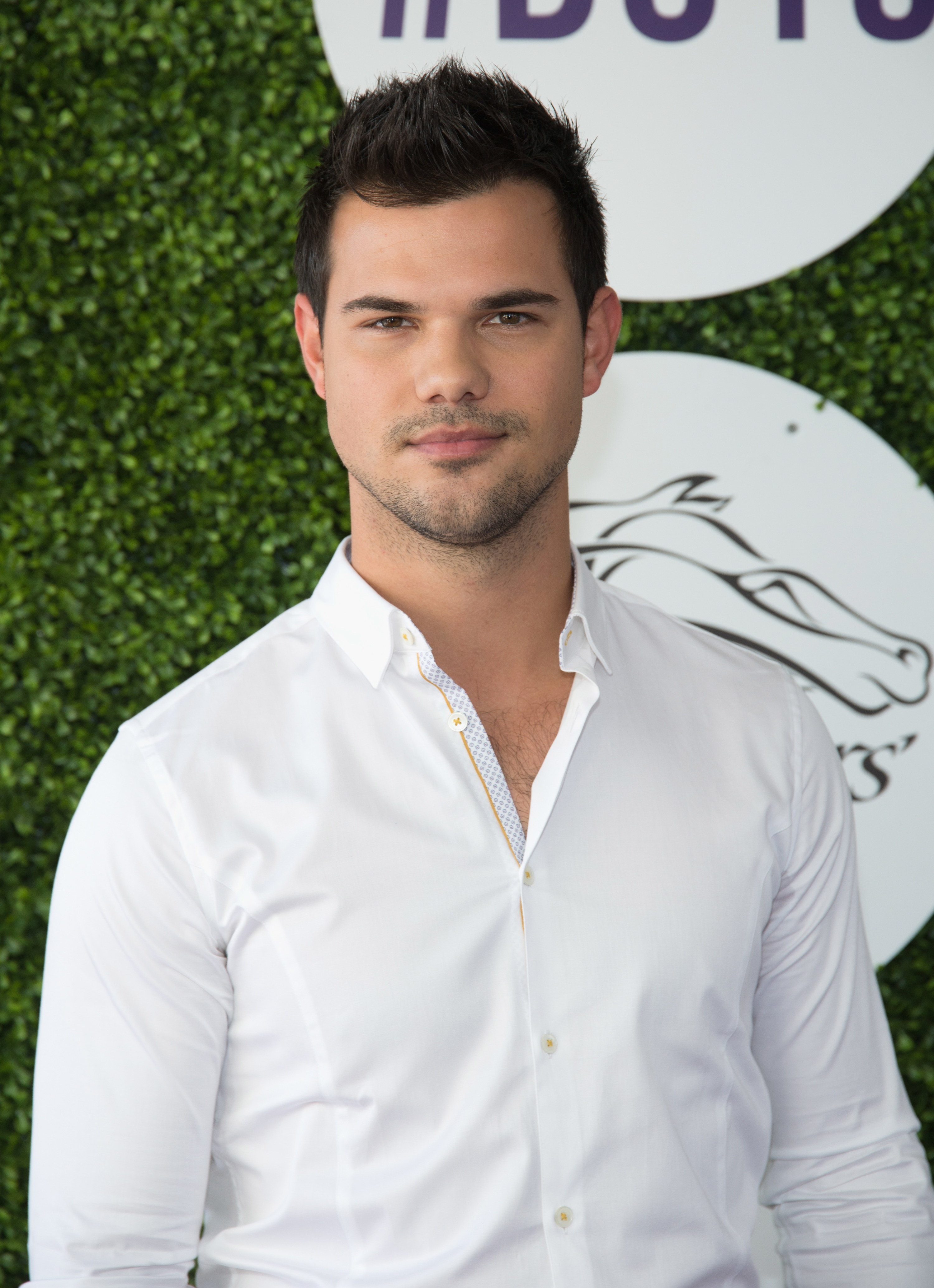 "I can barely hear it. I can't see them. I'm just assuming that this whole thing was a practiced and rehearsed skit because why else would Kanye West be jumping up on the stage, interrupting Taylor Swift? It just didn't make sense," he said.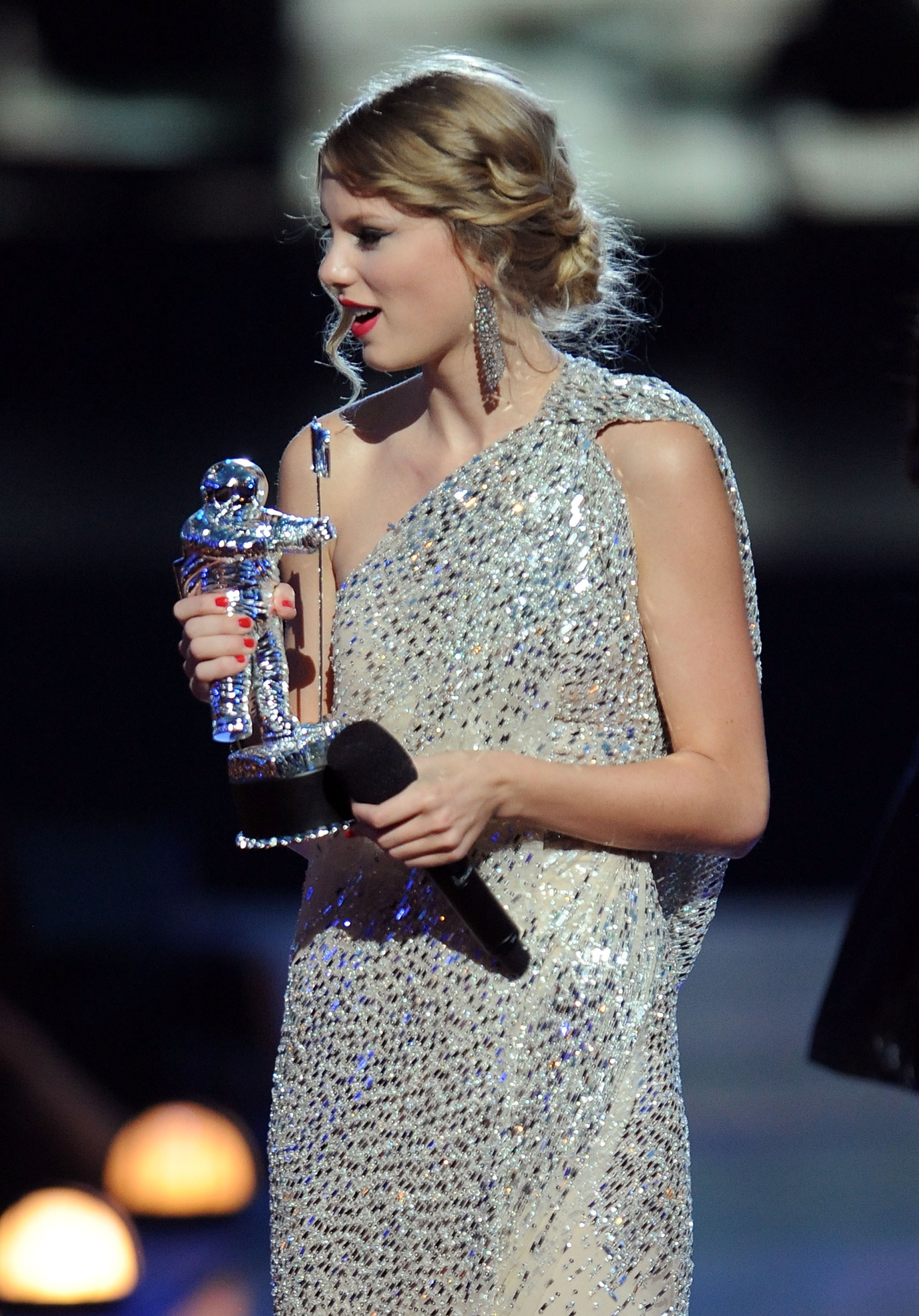 Ultimately, Lautner revealed that he realized the entire thing was ~not~ a skit after he saw the devastated look on Swift's face.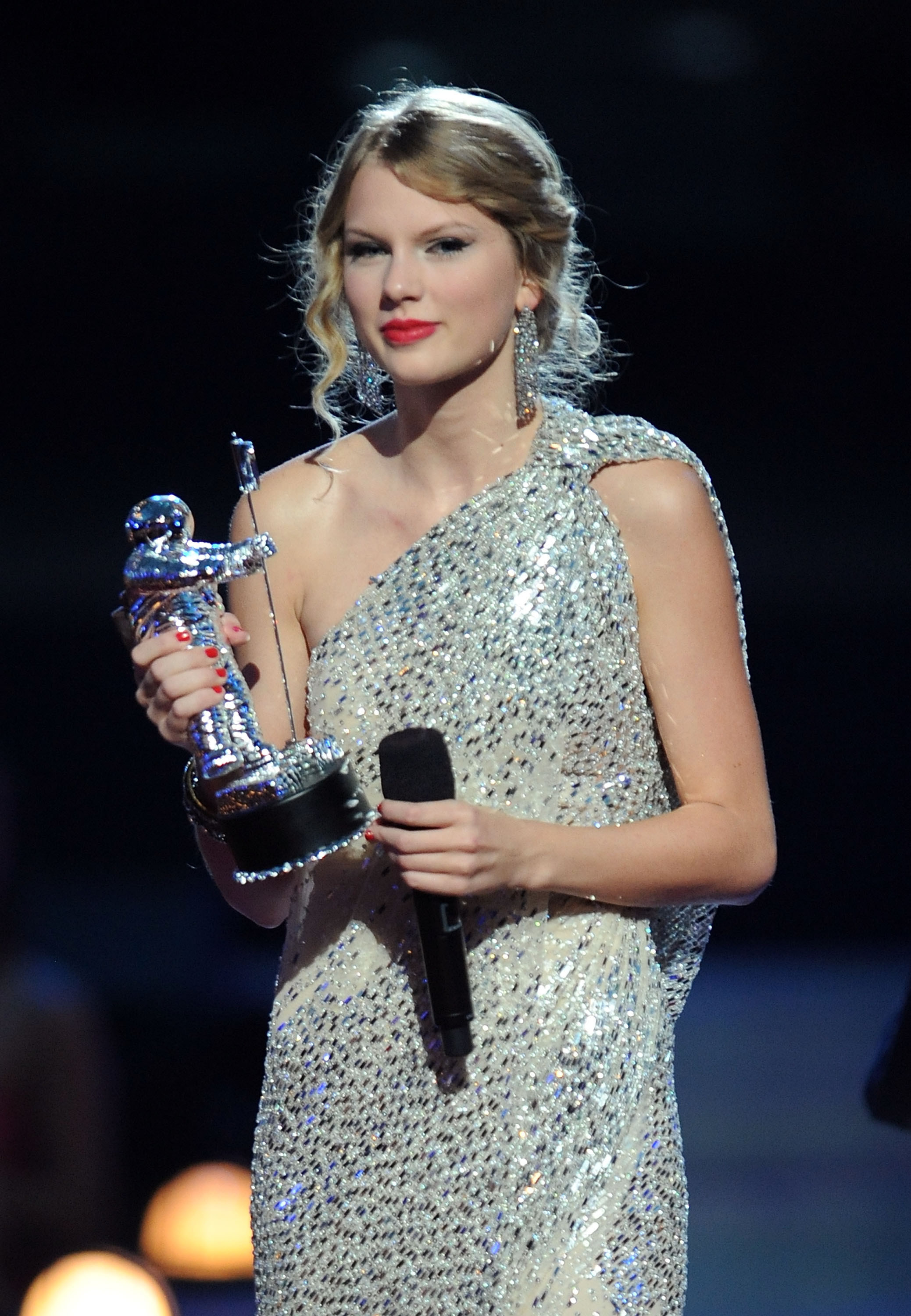 "He jumped off, she finished [and] the second she turned back around and I saw her face for the first time, I was like, 'Oh. No, that wasn't good. Probably should've said something,'" he recalled.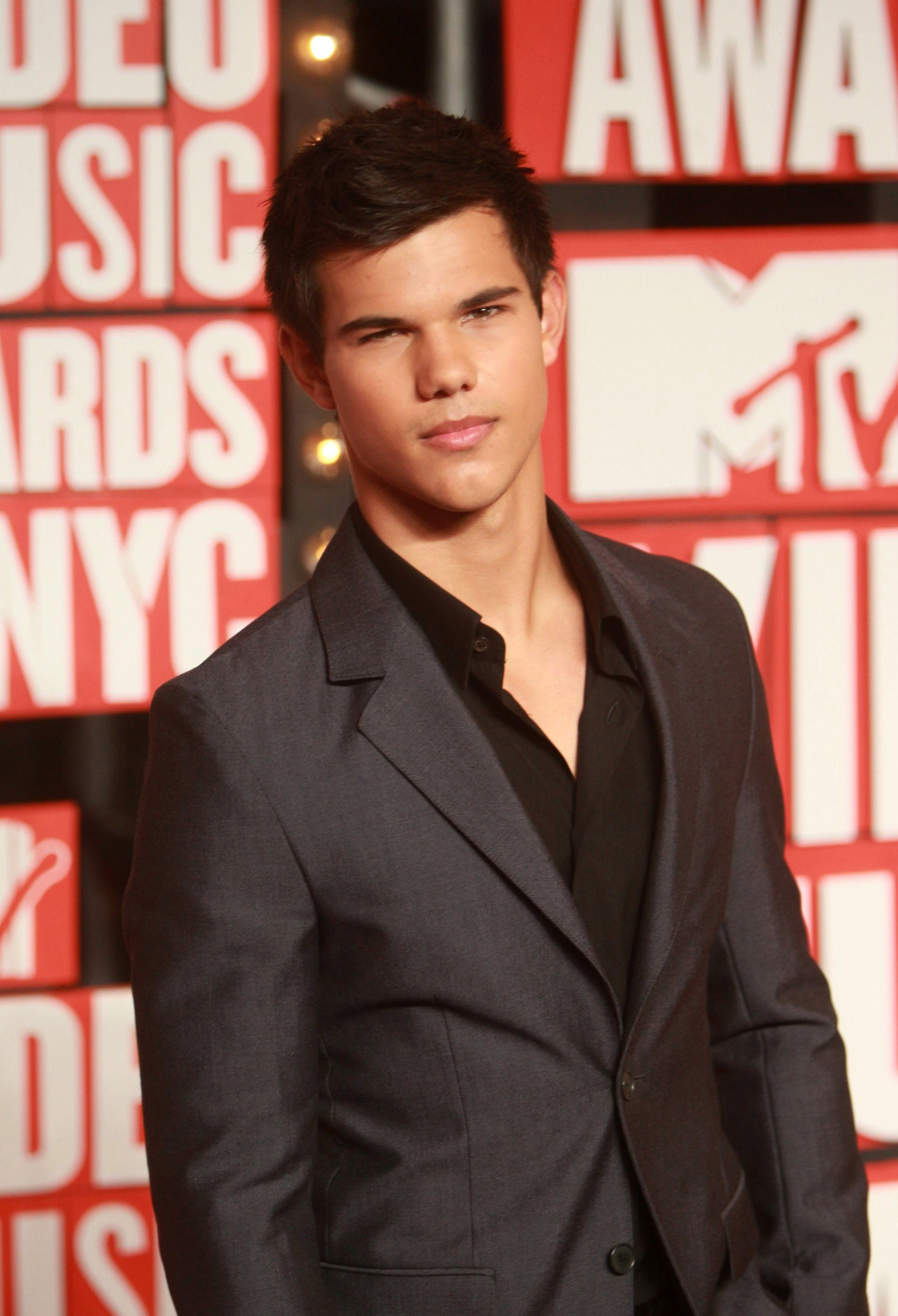 This isn't the first time Lautner has addressed the awkward moment.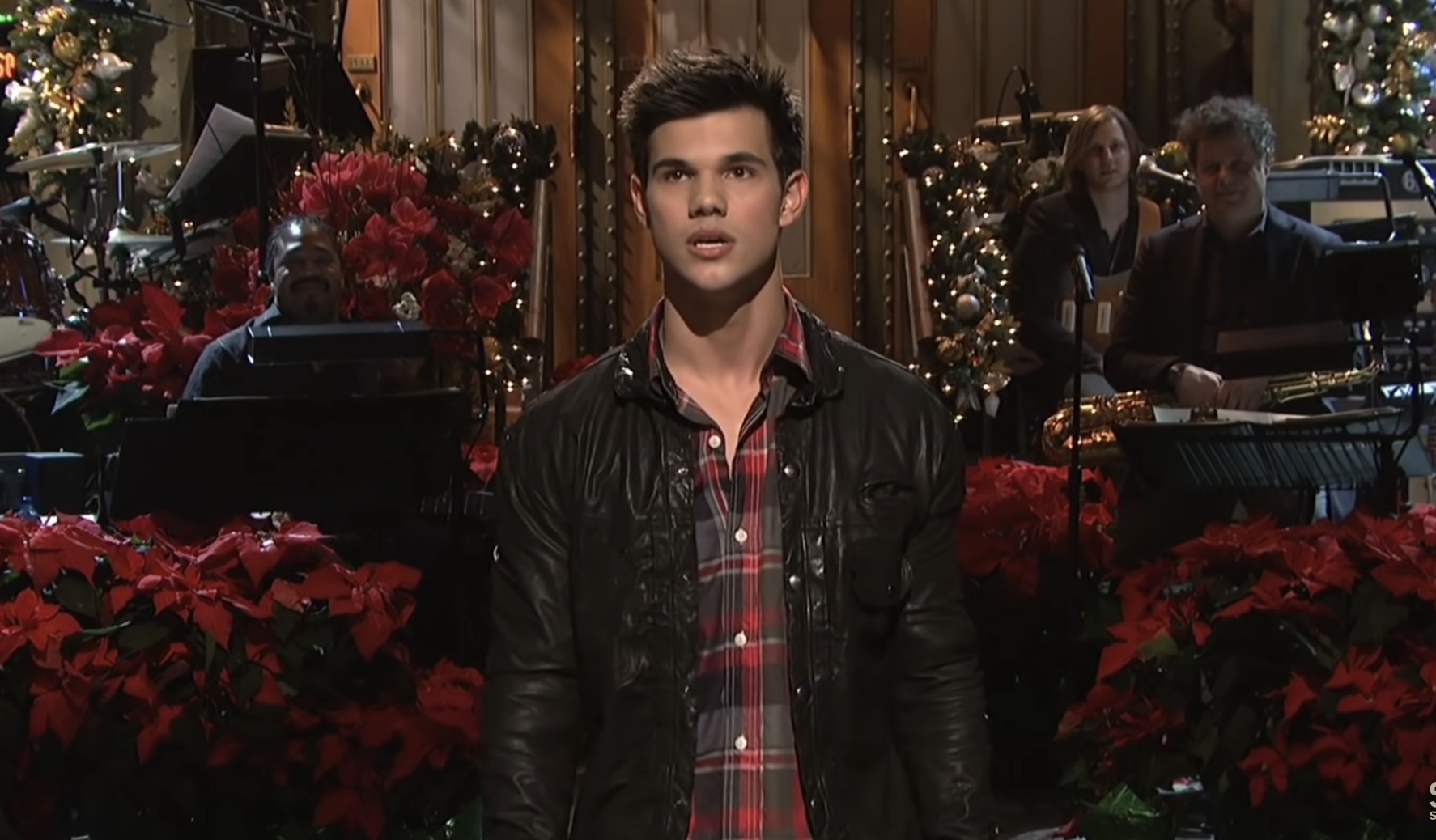 Just months after the VMAs took place, the Twilight actor poked fun at himself for failing to defend Swift during his opening monologue on Saturday Night Live.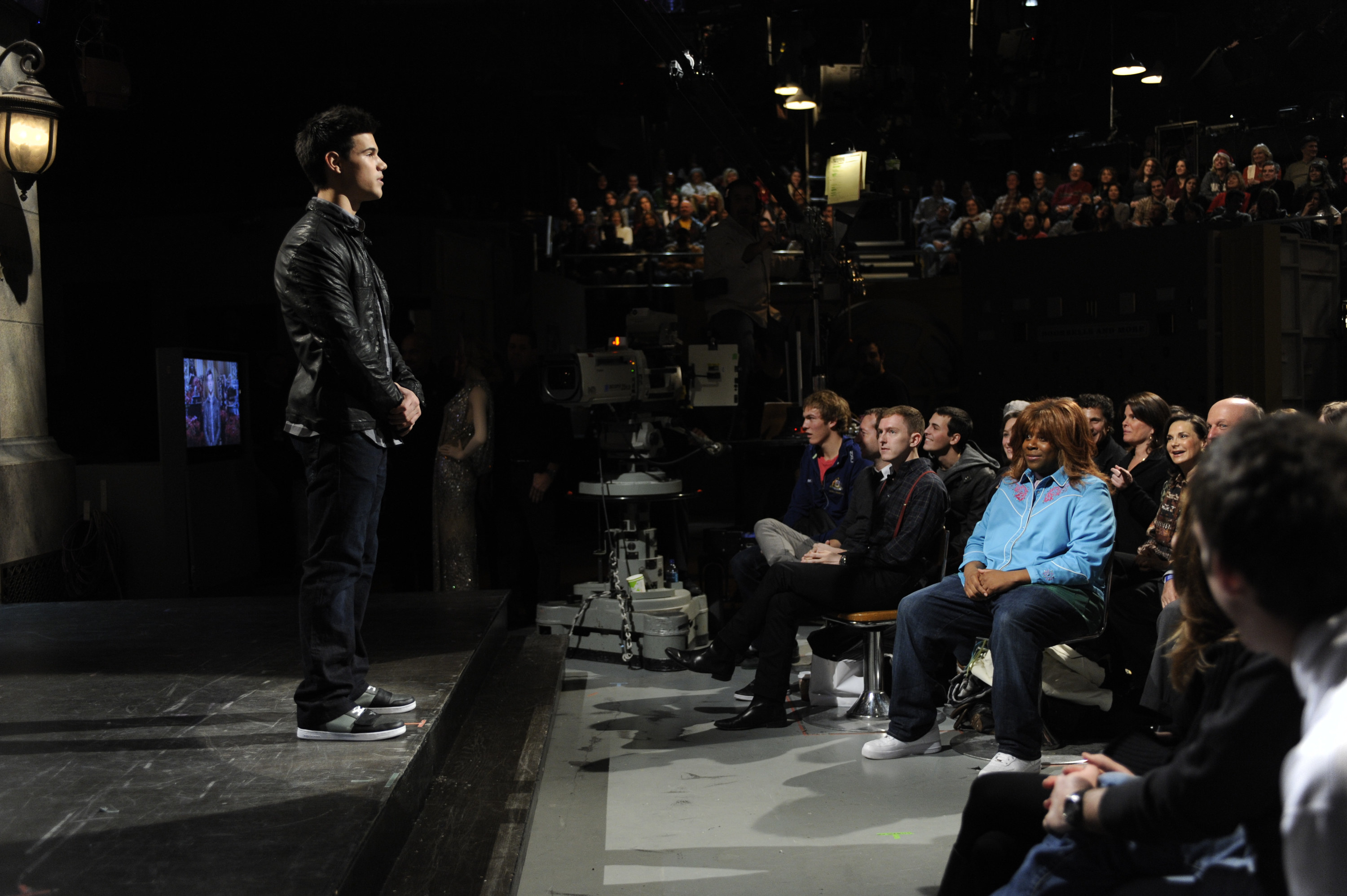 "I was actually at the VMAs the night that she won the award for Best Video and Kanye West interrupted her speech," he told the crowd.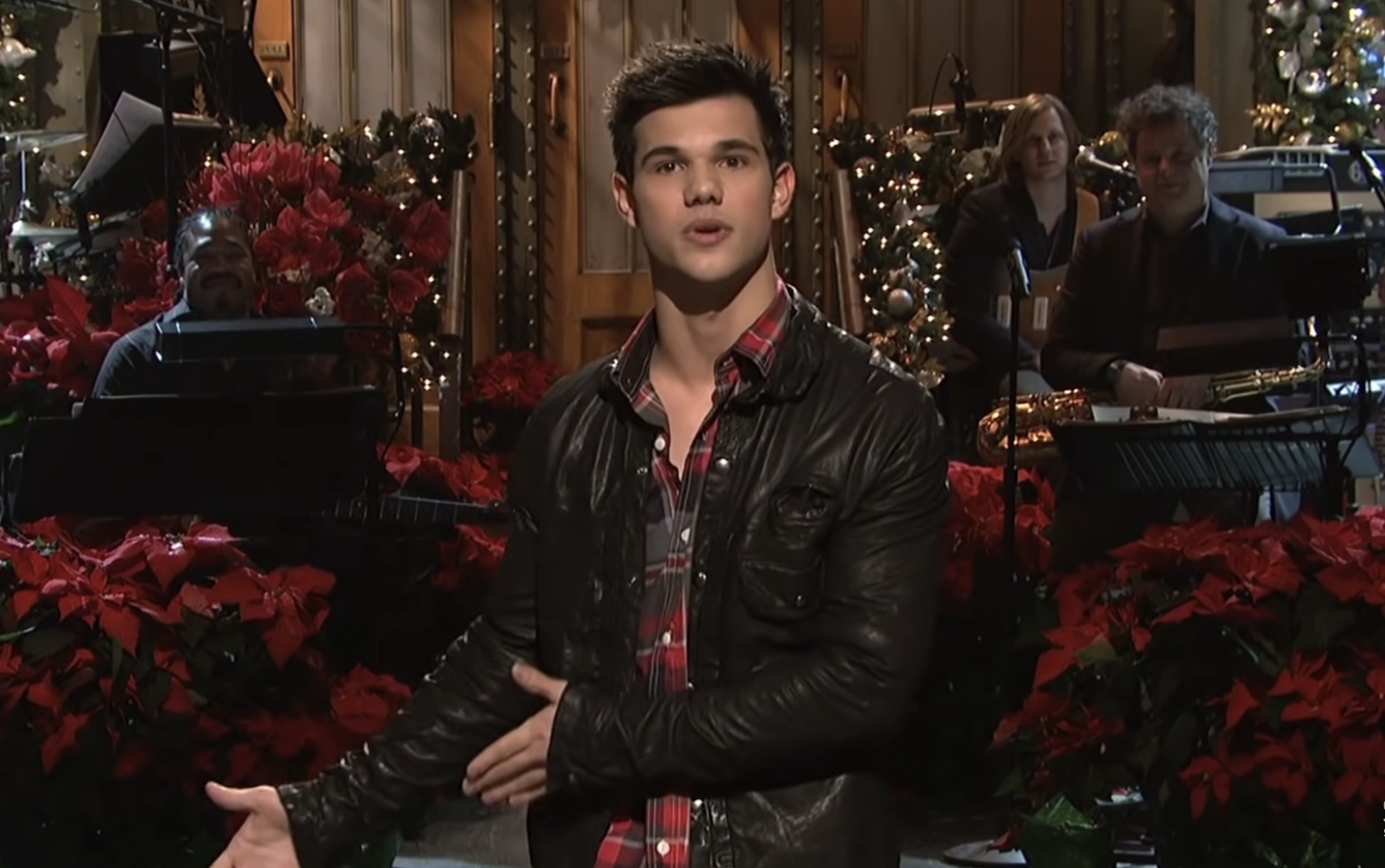 "I was up on stage with her when that happened, and as you can see, I really stood up for her," he quipped as a video of the incident played onscreen and showed Lautner standing still in the background.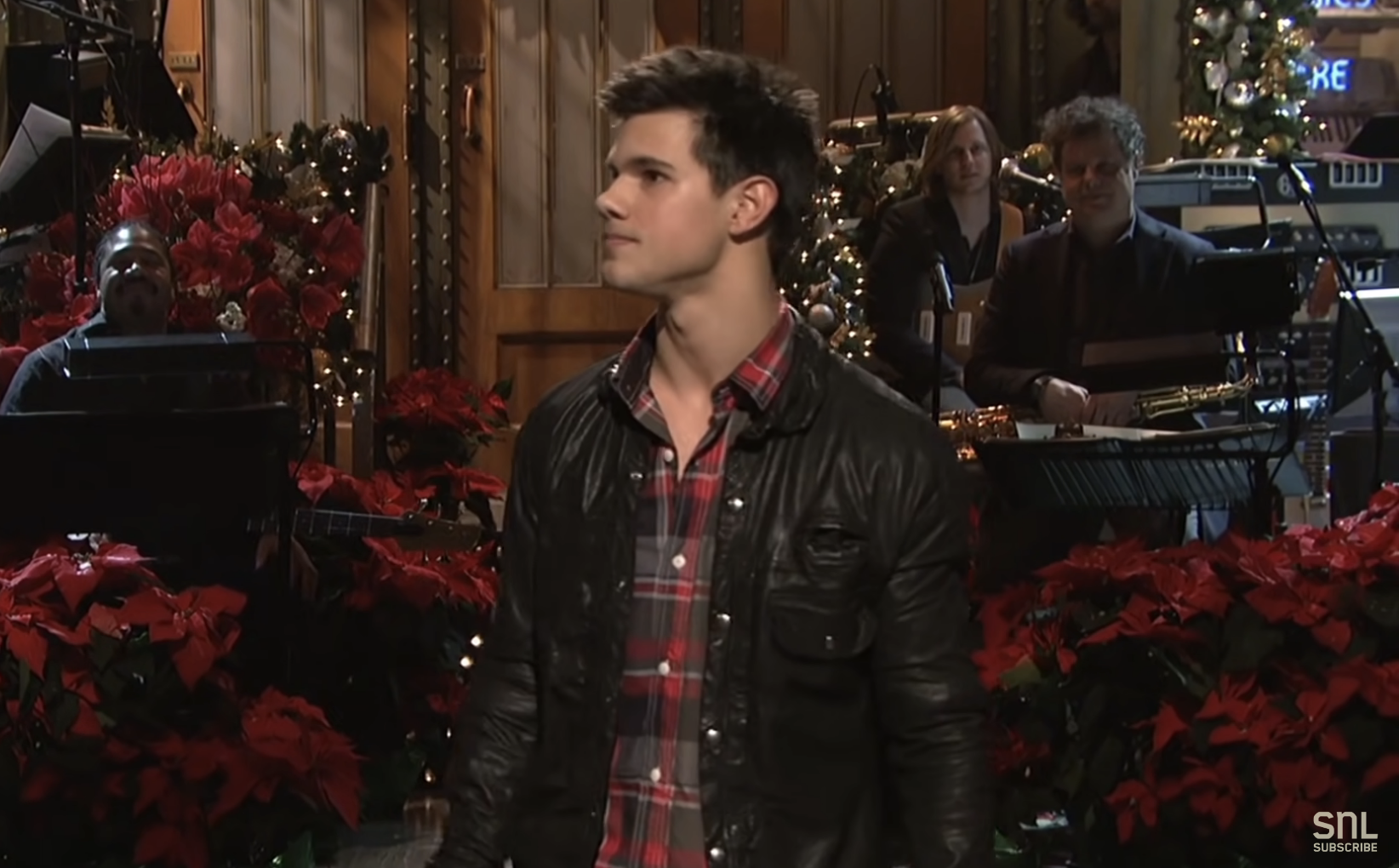 Lautner went on to joke that he wished he'd karate chopped West for interrupting Swift, with his theatrical performance prompting cheers from the audience.