If you're a fan of Selling Sunset, you've likely been counting down the days until the release of its highly anticipated fifth season — which is just around the corner, on April 22.
The Netflix reality series — which sees a bunch of the Oppenheim Group's real estate agents selling luxury listings in and around West Hollywood — ended its fourth season on an explosive note last November, with a huge fight breaking out between the women as they confronted divisive star Christine Quinn.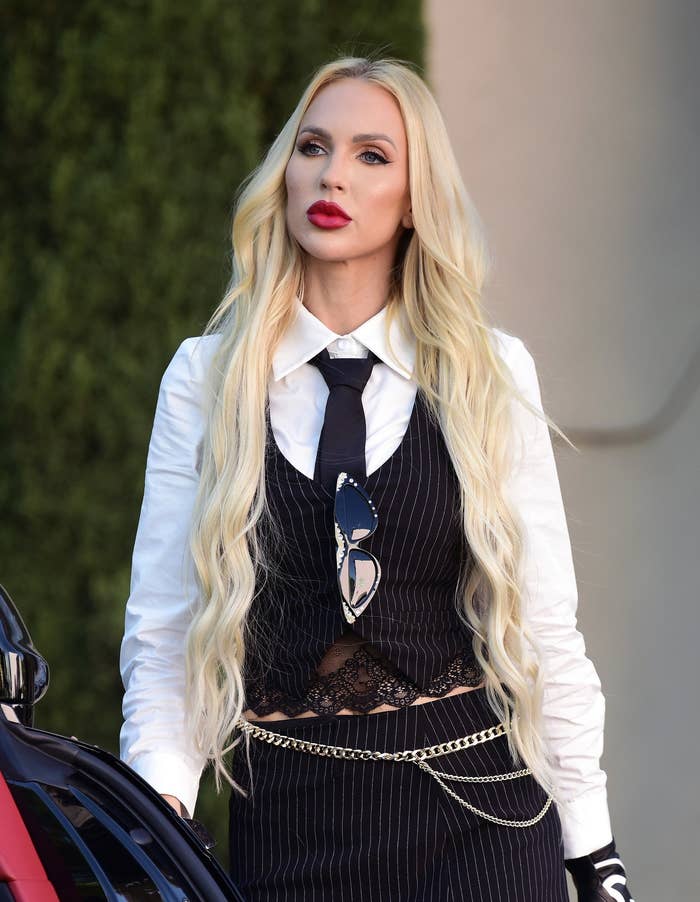 As you might recall, newcomer Emma Hernan, who joined the brokerage early last season, shared a mutual ex with Christine — who ended up making a bunch of claims about their pasts that didn't quite seem to make sense to the others.
For example, she claimed that the ex proposed to her while also in a relationship with Emma, though the women who knew her at the time were certain that she'd never once mentioned an engagement — nor had she worn a ring. This ended up confusing a bunch of the realtors, including Heather Rae El Moussa (then Young), Chrishell Stause, and Mary Fitzgerald.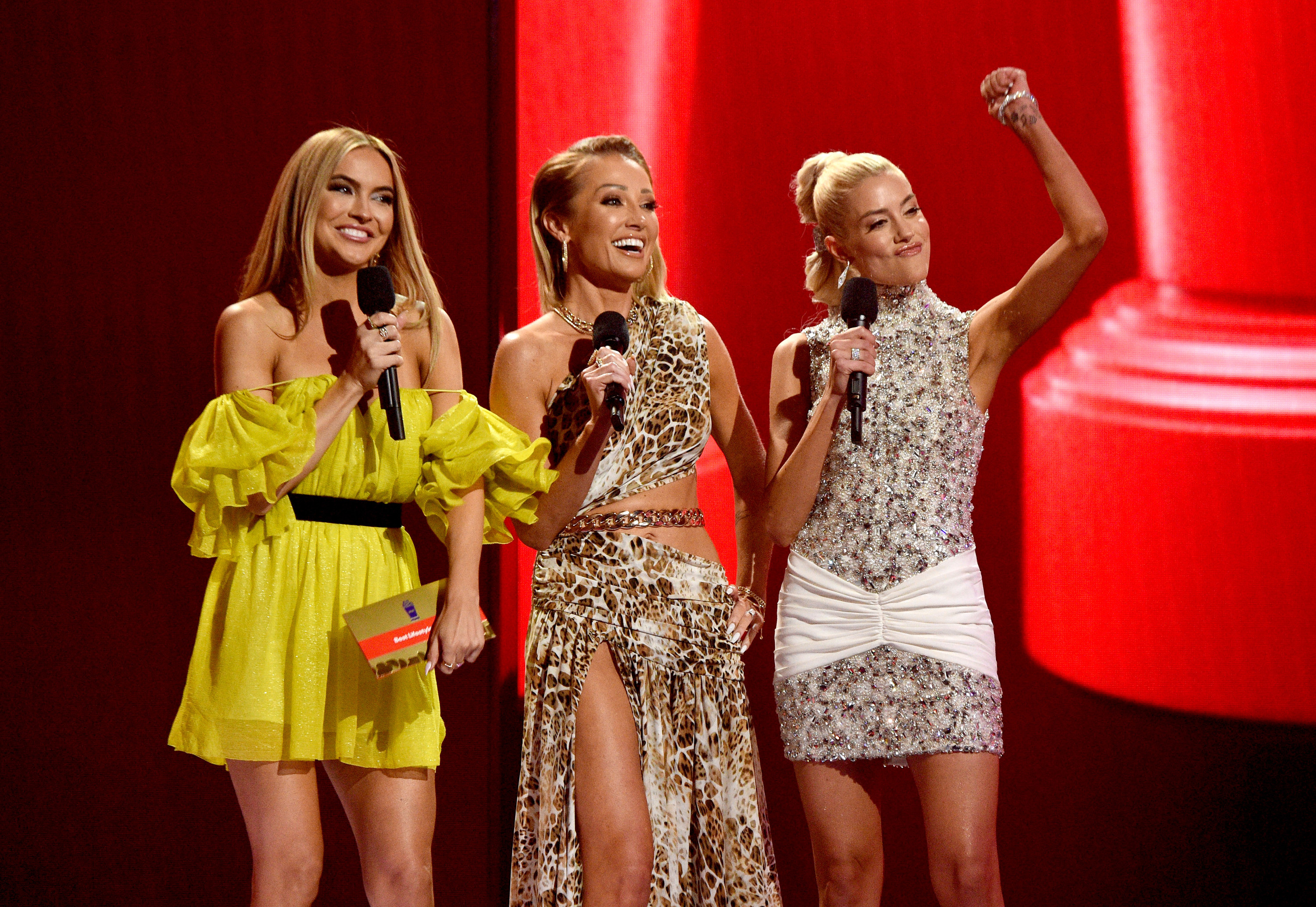 Earlier this month, BuzzFeed News sat down with Mary to get the inside scoop on all that goes on behind the scenes of Selling Sunset and what to expect in Season 5.
And it seems that this season involves a ton of drama at the brokerage sparked by several changes, including the introduction of new cast member Chelsea Lazkani, the unfolding — and eventual breakdown – of a relationship between Chrishell and their boss Jason Oppenheim, and, excitingly, Mary scoring a huge promotion into a managerial position.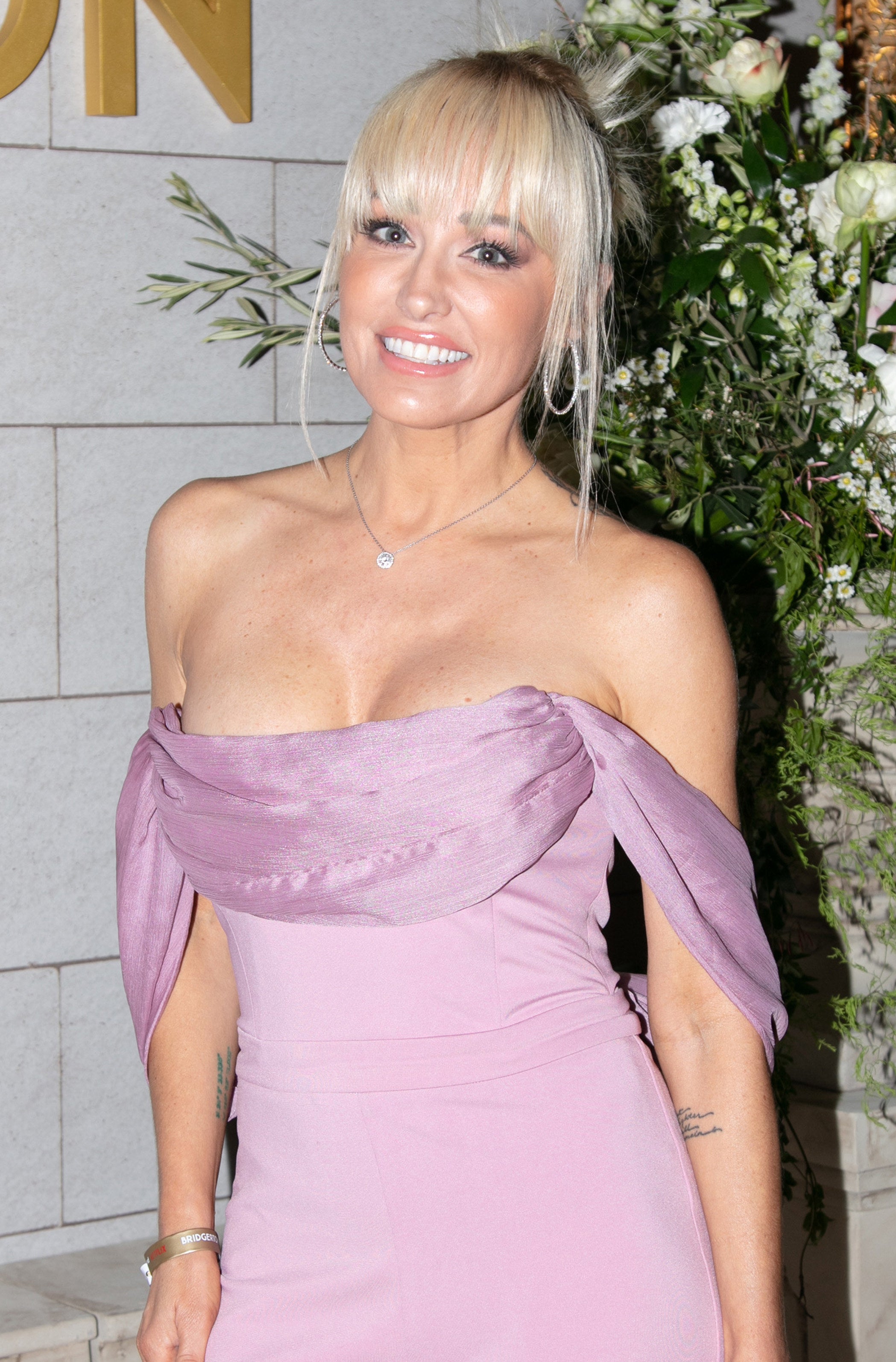 "There are a lot of changes," she said. "For me, in my private and professional life, and with a lot of other cast members. Of course, there's lots of drama."
"I think there's gonna be clarity on some issues from Season 4," she went on. The season of course ended with Christine refusing to talk to the women who were keen to air their grievances over her perceived "lies" about her past engagement, which prompted Heather to storm off as she told her husband, Tarek El Moussa, "I'm not taking this shit."
Mary ended up confronting Christine one-on-one, but ultimately to no avail as the pair were unable to solve their differences.
Speaking of the other changes we'll see this season, Mary said: "Heather gets married; Jason and Chrishell — you get to go along the journey of their relationship."
"We have a new cast member! She's great," she said about newcomer Chelsea Lazkani. "I think everybody will form their own opinions and get to meet her," she said, adding that "she's got a lot of character."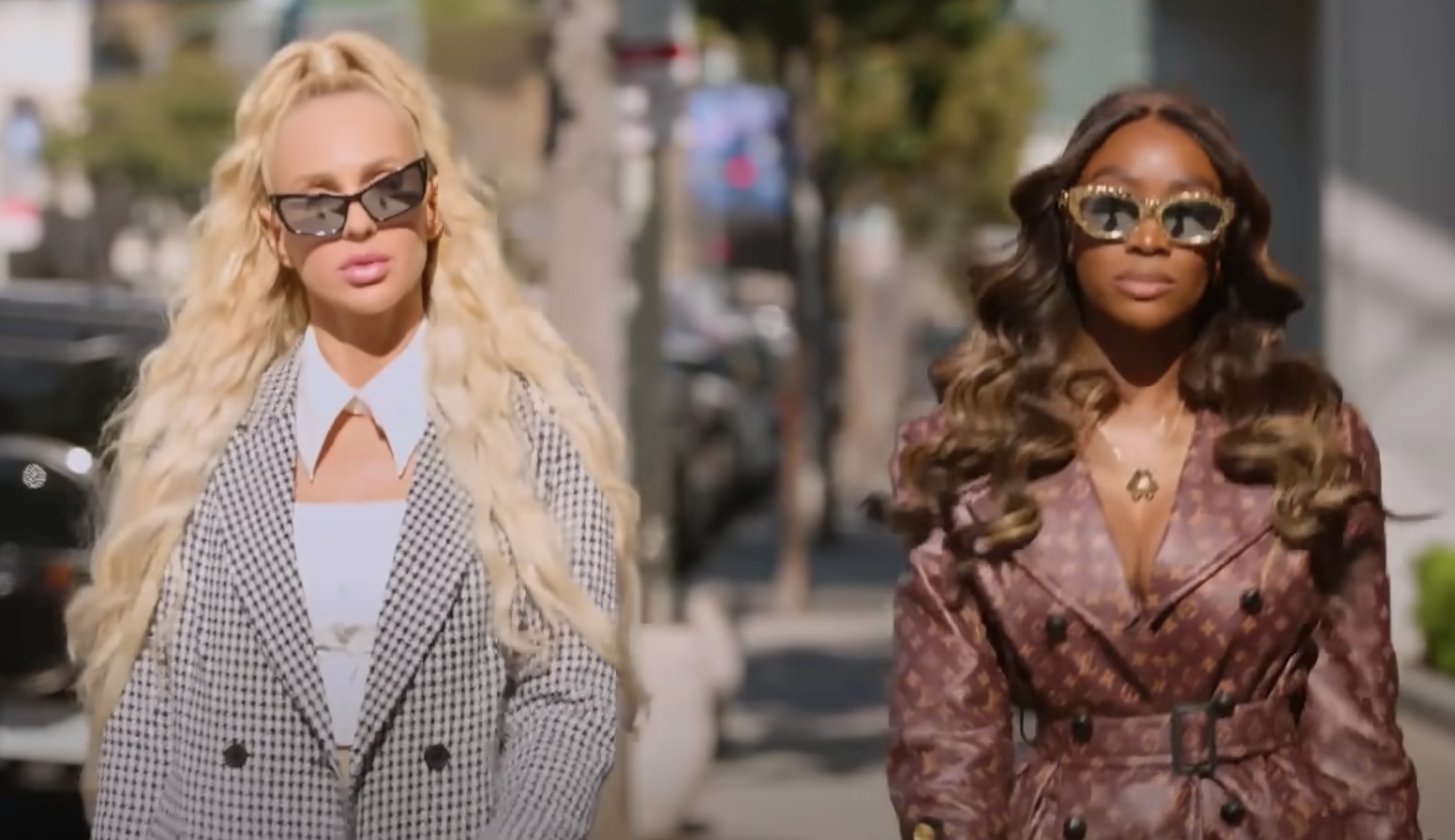 This is perhaps in reference to the fact she seemingly forms an alliance with Christine as they square off against the others at the Oppenheim Group. In the trailer, Chelsea describes her and Christine as the "Black and blonde Barbie," before Christine notes that the duo are "about to take over."
But Christine and Mary's feud really escalated in the period when cameras were down, after Mary said the new mother misconstrued comments she'd made about a conspiracy theory concerning Christine's pregnancy. Some viewers had accused Christine of faking her pregnancy after she appeared to recover from a traumatizing birth in days, with her costars making numerous comments about how "tiny" she looked so soon after. Christine publicly denied the rumors, calling on viewers to apologize for the "hurtful" accusations.
When Mary was asked about the fan speculation during an interview earlier this year, she said: "I only saw her one time when she was pregnant. She came in the office and that was the only time I ever, ever saw her pregnant. But, I mean, she was [pregnant]. I can see why people would say [she wasn't] because she was so tiny just with this perfect little bump. And then she was right back to her normal size within, like, a day."
"I can see why people would say that," Mary said about the fake pregnancy rumors. "As far as I know, she really did [deliver her baby]. She really was pregnant, but we don't talk and I don't really see her. So I couldn't say one way or the other," she added.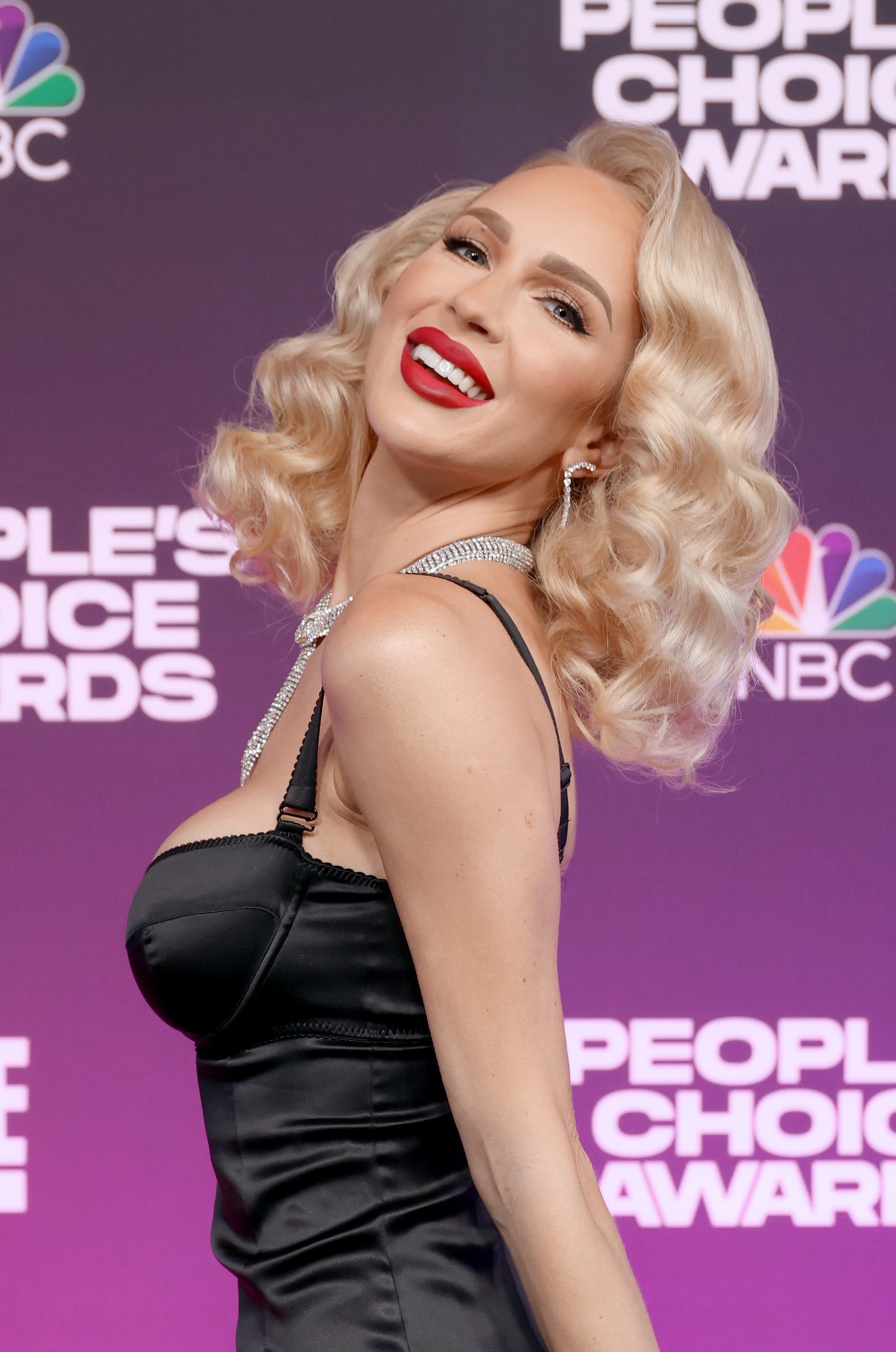 Multiple outlets quickly reported that Mary had shaded her costar with her remark about understanding fans' skepticism, prompting Christine to publicly respond with a pointed Instagram comment days later. "Imagine having to use made up rumours about your cast members for clout because no one even cares about what goes on in your own life. #cantrelate," she wrote.
Now reflecting on the public spat, Mary said that her comment had been "totally taken out of context," before explaining that she'd actually intended to compliment Christine.
"There was something in the press that had to do with something I said [where] I was actively trying to give a compliment to Christine," she said.
"I did see that a lot of people were saying she faked her pregnancy, stuff like that. And I said, 'I can see why people would say this,' because she was immediately back to [her figure]. And I was like, 'I get it, how many people can actually do that?'" she explained.
Mary continued, "I wasn't saying it in a way of like, 'Oh she faked it.' I was saying, 'I mean, I can see why people would say that,' because she's got great genes. Whether or not we get along every day, she's blessed. It's mind-blowing, honestly. But I mean, good for her!"
"That's the only thing really that got totally taken out of context," she said. "And I saw that she responded in a negative way. I didn't say anything. That wasn't my intent whatsoever. I was actually giving a compliment."
Going on to reflect on her and her costars' consistent habit of speaking publicly about one another in the media, Mary admitted that the comments tend to add fuel to the fire when there's already an issue at play.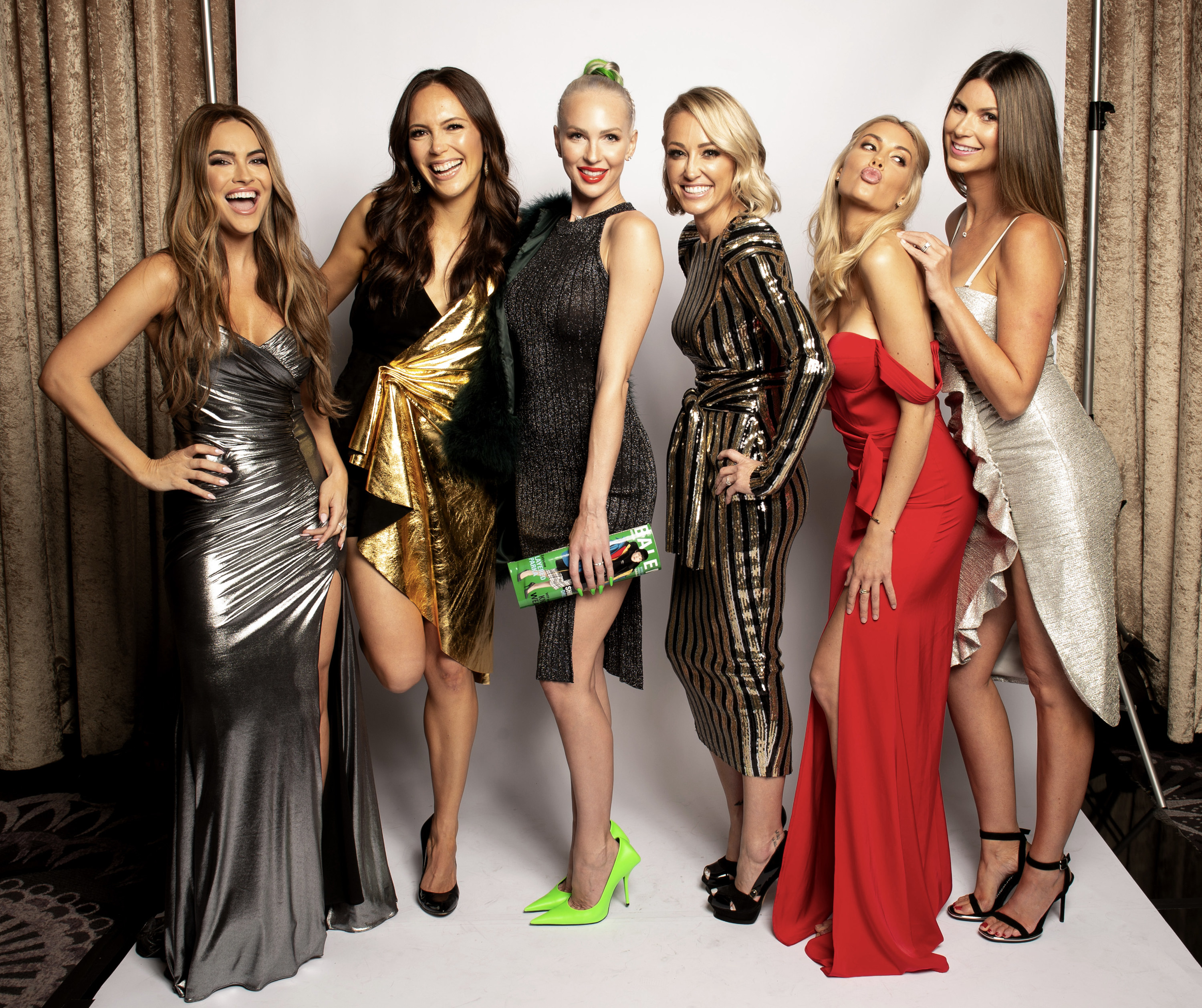 "I think that [press is] kind of a portion of why things get amplified," she said. "Because with things we actually say and do, nothing ever dies. If there's an issue, we just keep talking about it and answering questions, so you relive it over and over."
"Time heals, but when you talk about it every day you don't have a chance to heal," she continued. "And then, something gets twisted from what you actually say."
As Mary noted, the Selling Sunset cast members haven't shied away from talking about the show in the public eye. After the Season 4 finale, for example, several of the realtors were quick to comment on the sources of contention between the group following that explosive argument.
What viewers didn't see is how long the women actually waited for Christine to arrive at the infamous party. "It was like three hours we were waiting," Mary said. "You guys see like 10 seconds, but it was three hours."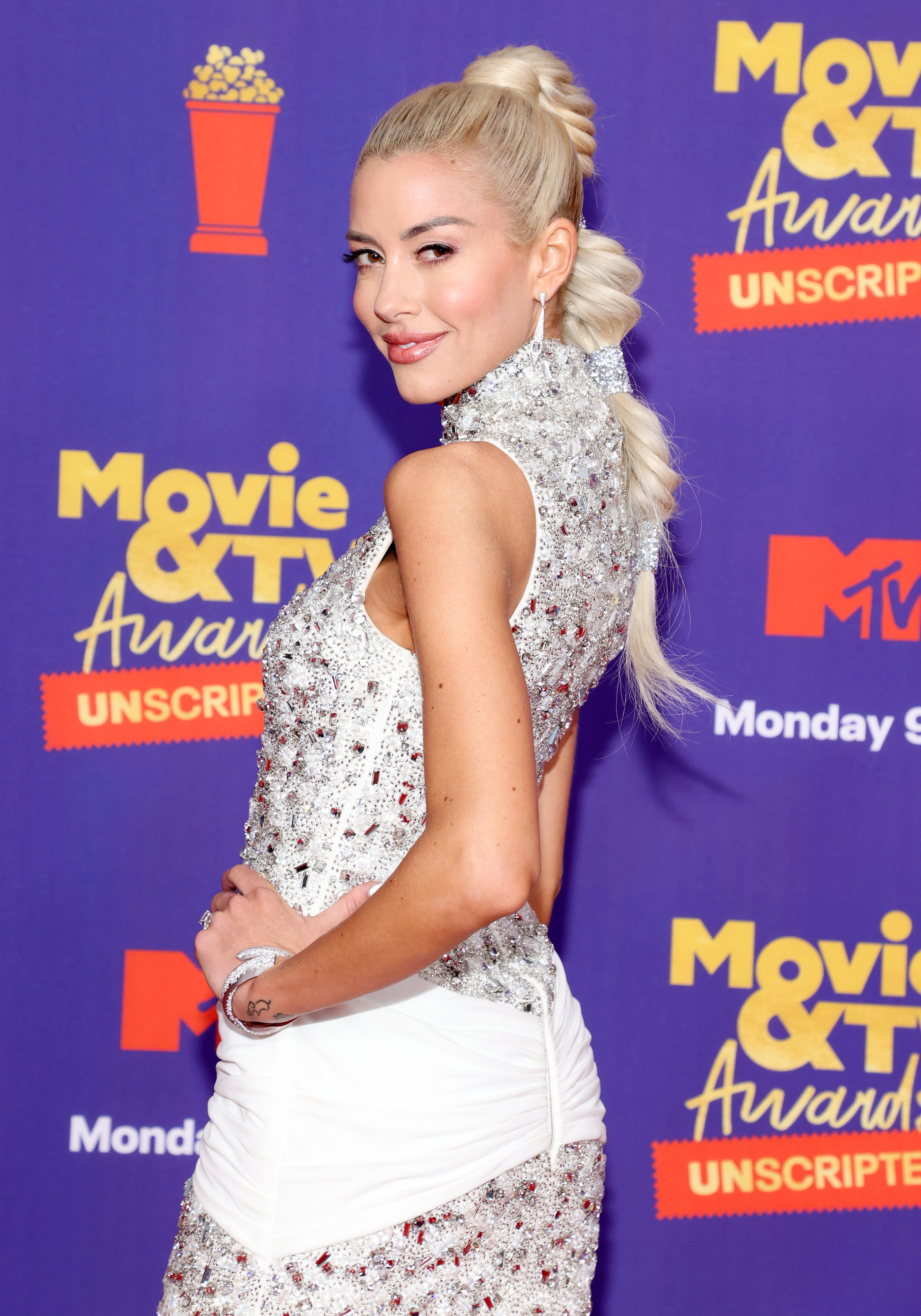 "[Heather] was getting ready to miss her flight," she said. "She was like, 'No, I wanna sort this out [with Christine], I wanna sort this out.'"
But the show made it seem like Heather didn't give Christine a chance. "And then watching her, [she's suddenly like], 'OK, we're leaving.' And she storms off!" Mary recounted.
Mary explained that because of editing, viewers don't get to see the full build-up of an argument before it erupts. "It's kind of the same thing with the dog party," she said, recalling what happened when she and Jason — who are exes — threw a grand birthday party for their shared dog, Niko: Jason had invited Christine without telling Mary, and she was furious.
"Oh, that was embarrassing," she said of the drama at the event. "There was a lot of stuff that led me up to that point. I don't blow quickly, it takes a lot to get me to that. A lot happened."
Mary revealed that in such instances, the show's producers sometimes have to step in and "tone it down" when things get too heated between the cast members.
"We get questions about it all the time: 'Is it real? Are we just actors?' No, we're not actors," she said.
"Sometimes [producers] actually tone it down so that the viewers understand what's going on, because you only get a certain amount of time. Sometimes, if you're having an argument with someone, you can't get all of it in," she said.
But of course, along with all the drama, Selling Sunset certainly has its more lighthearted moments, too, and according to Mary, we can expect to see plenty more laughs in the upcoming season, including one scene with Chrishell and Jason's twin brother, Brett, that had her "laughing so hard" she had to keep walking off camera.
Mary also revealed that her favorite and most "sentimental" moment throughout the show's run was the Season 2 finale — which centered on her extravagant wedding to project manager and model Romain Bonnet.
"I still watch it back if we're ever in an argument," she said of the sweet footage. "That's one of the only things I do watch back."
Speaking of her husband, Mary went on: "He is so funny and so outgoing. He keeps me laughing all the time, and I don't think the viewers saw that in Season 1. I hope they show him more, and I hope they show more of us."
"In Season 4, there was a lot going on with Christine that I think was kind of the focus other than real estate. I prefer to get away from that," said the firm's highest earner.
"In Season 5, there's still stuff to do with that, but I'm hoping that it's gonna have different aspects, 'cause there was so much that happened. It can't possibly just focus on this one issue," she added.
But however the season unfolds, Mary is just thankful for the experience.
"This is such an amazing journey, and I think we're all so appreciative and we're all having so much fun with it," she said.
You can watch the official trailer for Season 5 of Selling Sunset here. The entire season drops on Netflix on April 22.