Anyone who's been following the Kardashians over the years will know that the relationship between Scott and Kourtney has been complicated for a while.
Scott and Kourtney — who dated on and off for almost a decade before they called it quits for good in 2015 — maintained a friendly relationship despite their rocky past and have remained committed to coparenting their three children, Mason, Penelope, and Reign.
However, there's been tons of back and forth between the exes since their split, lots of which has aired on Keeping Up with the Kardashians. One of the show's major plotlines in its final season followed Scott's hopes of rekindling his relationship with Kourtney.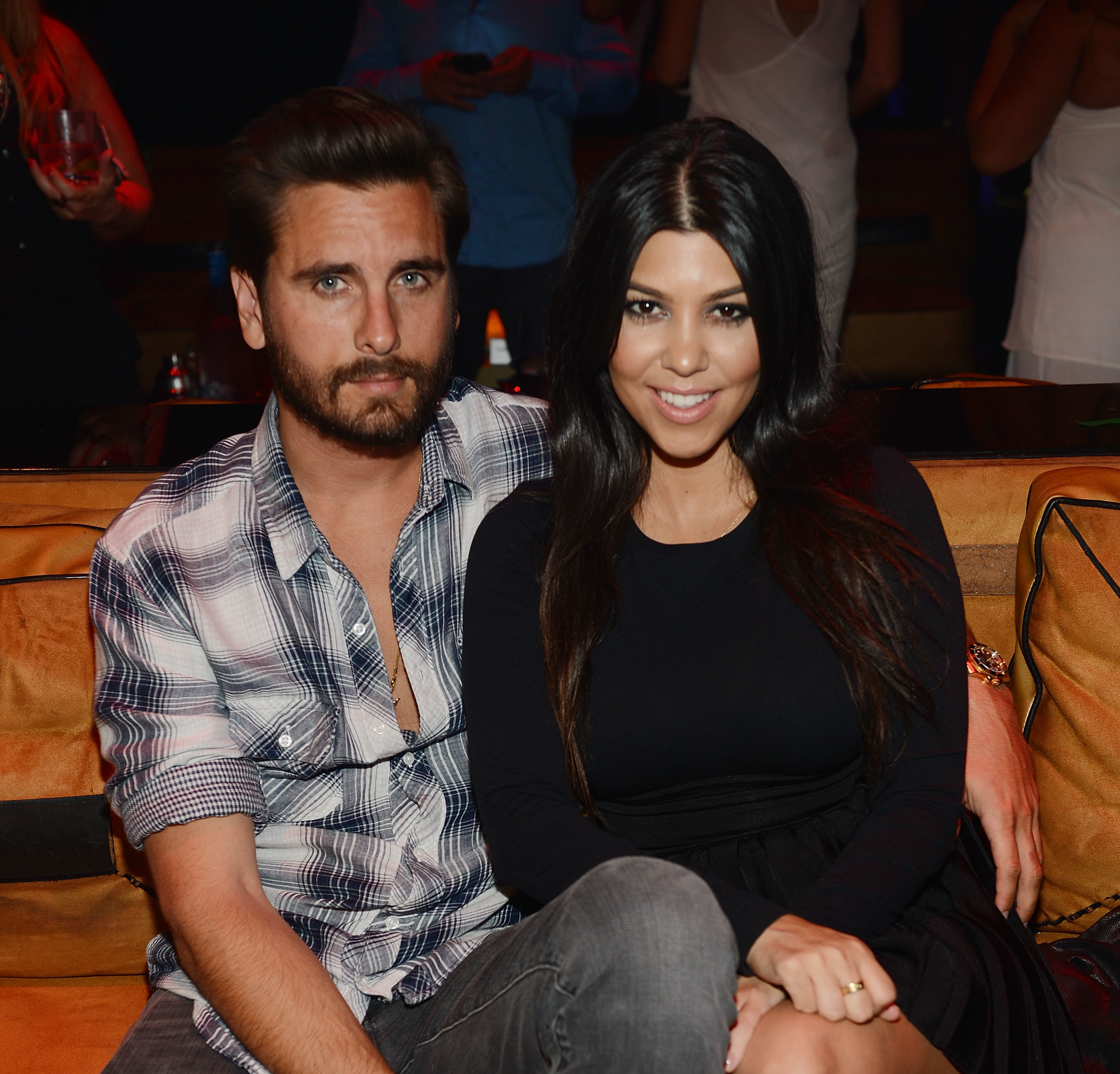 In fact, in an episode that aired in April, Scott spoke about his future with Kourtney, telling her, "Well, I love you, and I'm ready to marry you right here, right now."
"Kourtney knows that we'll eventually get married and live a good life," he added.
And in an episode that aired later that month, Scott told Kourtney, "I feel like for so many years and so long I always thought that we would end up together. And now it's getting to a point where I'm not really sure if that's ever gonna happen again."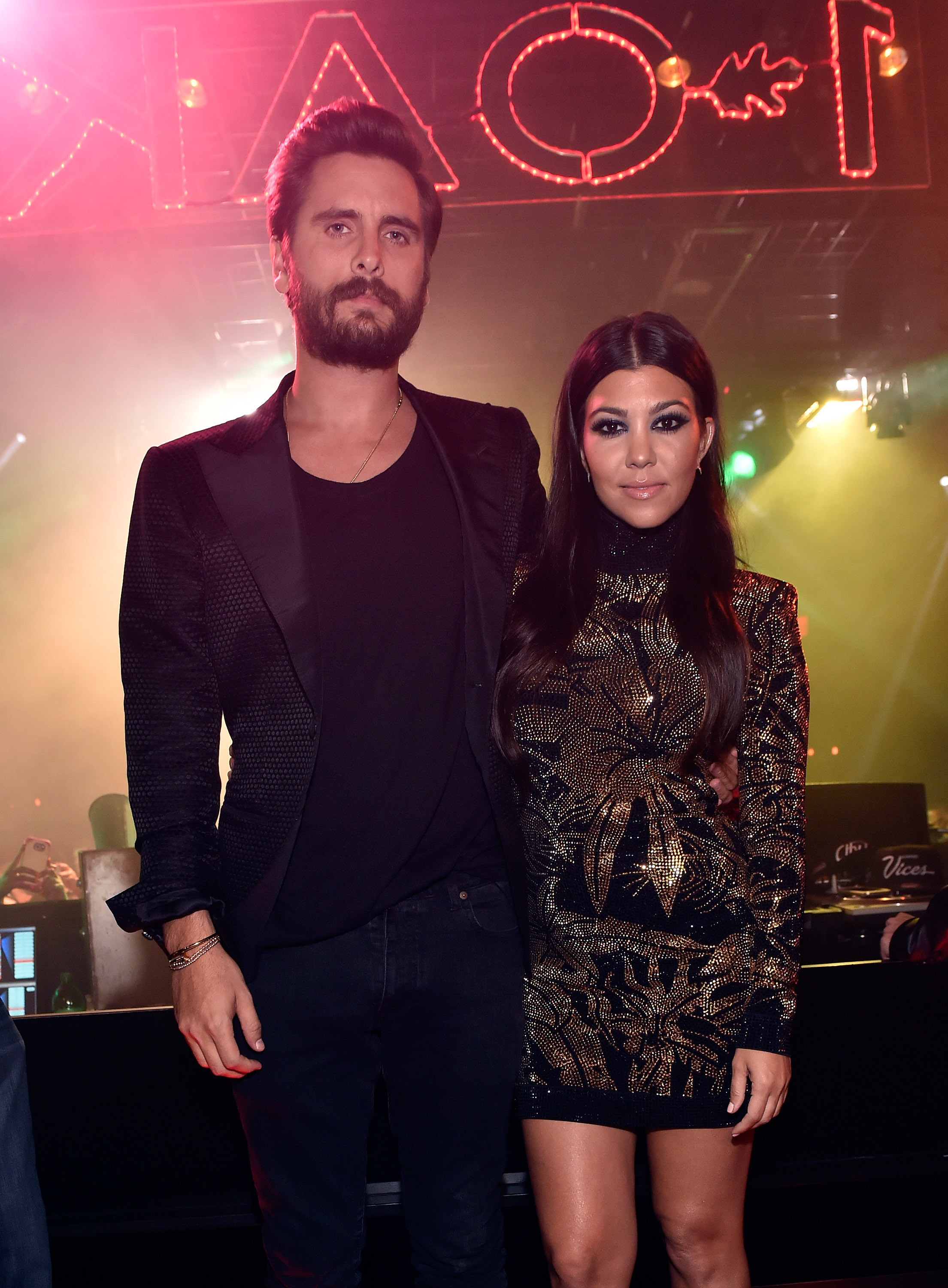 Things only got more complicated as Kourtney and Travis's relationship began to progress. The pair — who shared a 10-year friendship before they began dating — confirmed their romance in February this year, after weeks of rife speculation.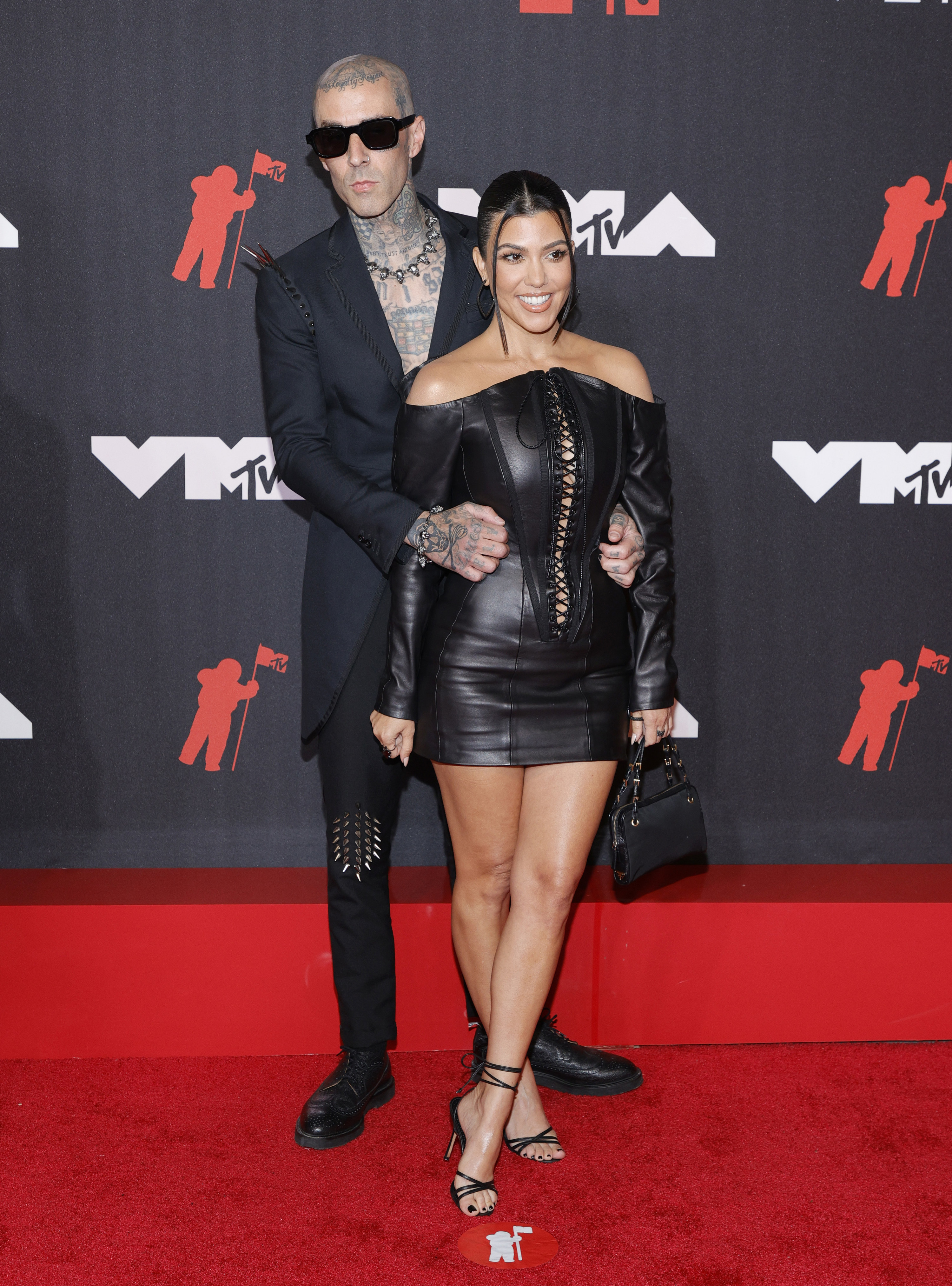 As Kourtney and Travis's relationship intensified, Scott began publicly interacting with the Kardashians less and less. He was suddenly absent from their gatherings — like their Easter and Thanksgiving celebrations, where Travis was present — and most recently attracted attention for DMing Kourtney's other ex-boyfriend with messages seemingly intended to encourage him to vent about her.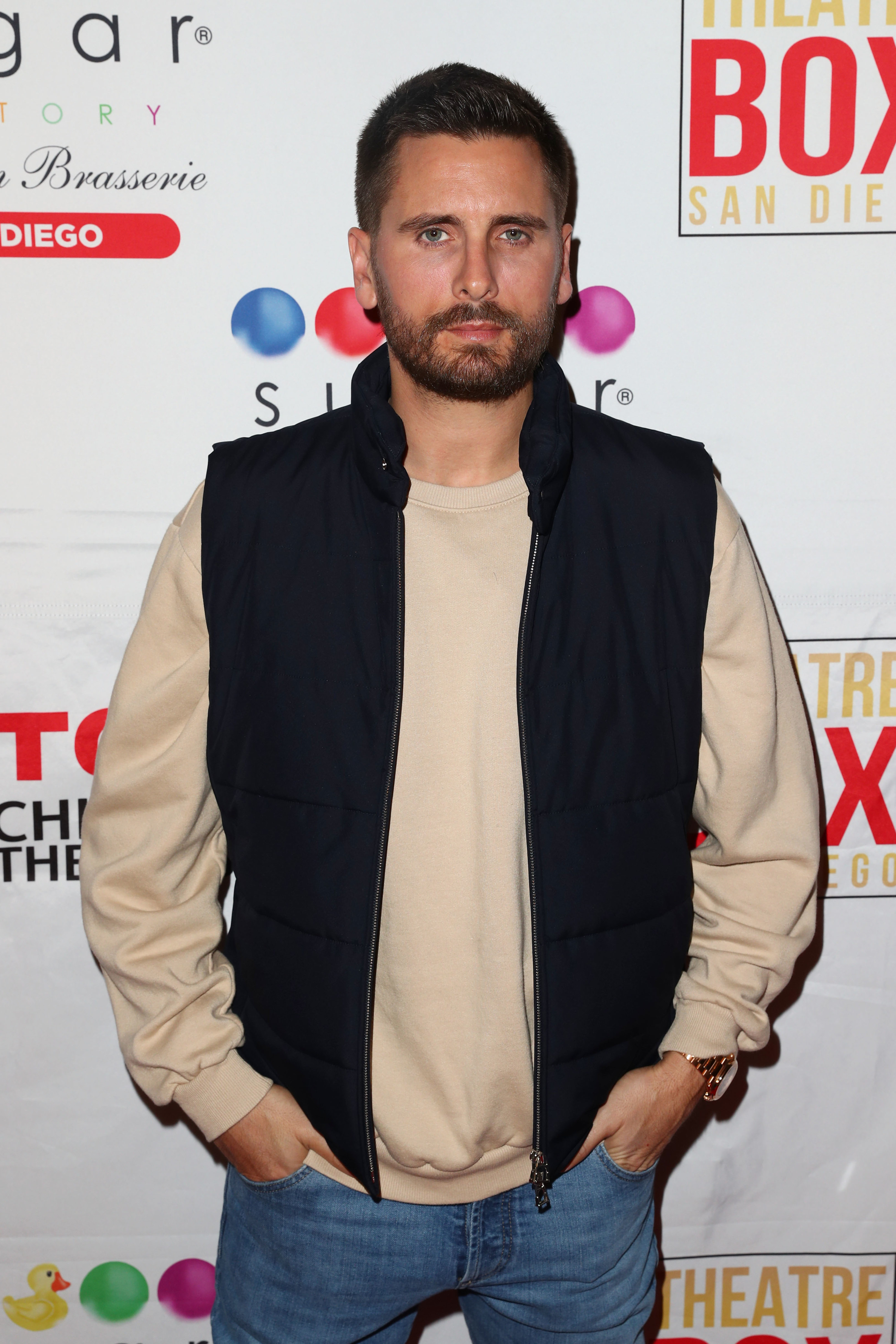 The ~incredibly~ awkward exchange went down in August and involved Scott sending Kourtney's ex Younes Bendjima a paparazzi photo of her and Travis engaging in some PDA while on vacation in Italy.
"Yo is this chick ok!????" Scott wrote alongside the photo of Kourtney and Travis. "Broooo like what is this. In the middle of Italy."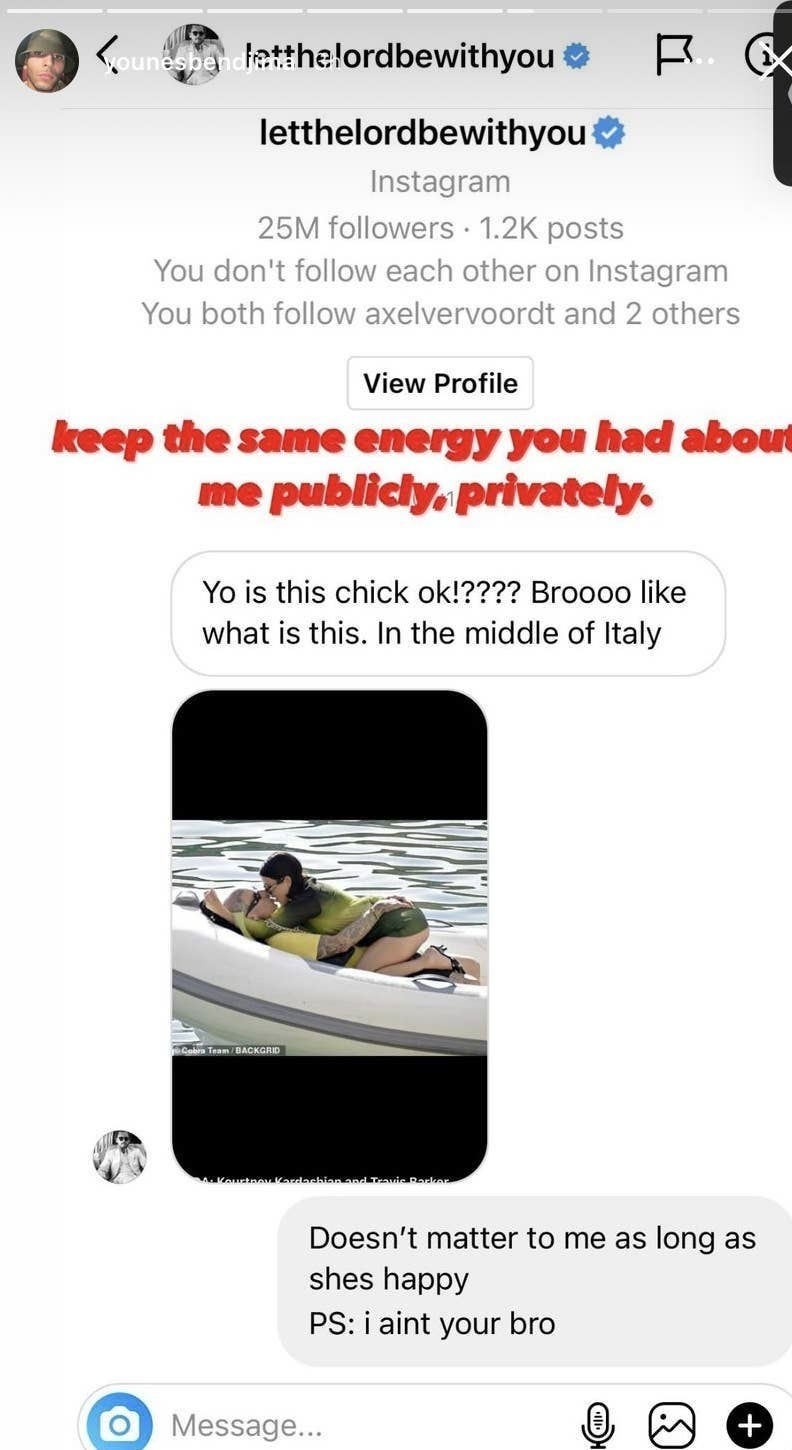 "Doesn't matter to me as long as shes happy," Younes responded, before adding: "PS: i aint your bro."

Scott's DMs marked the first comments of his we've seen on Kourtney's relationship with Travis since giving his "blessing" during the KUWTK reunion back in June — and they were also the reason behind his split with his now ex-girlfriend Amelia Hamlin, who he'd been dating for just under a year.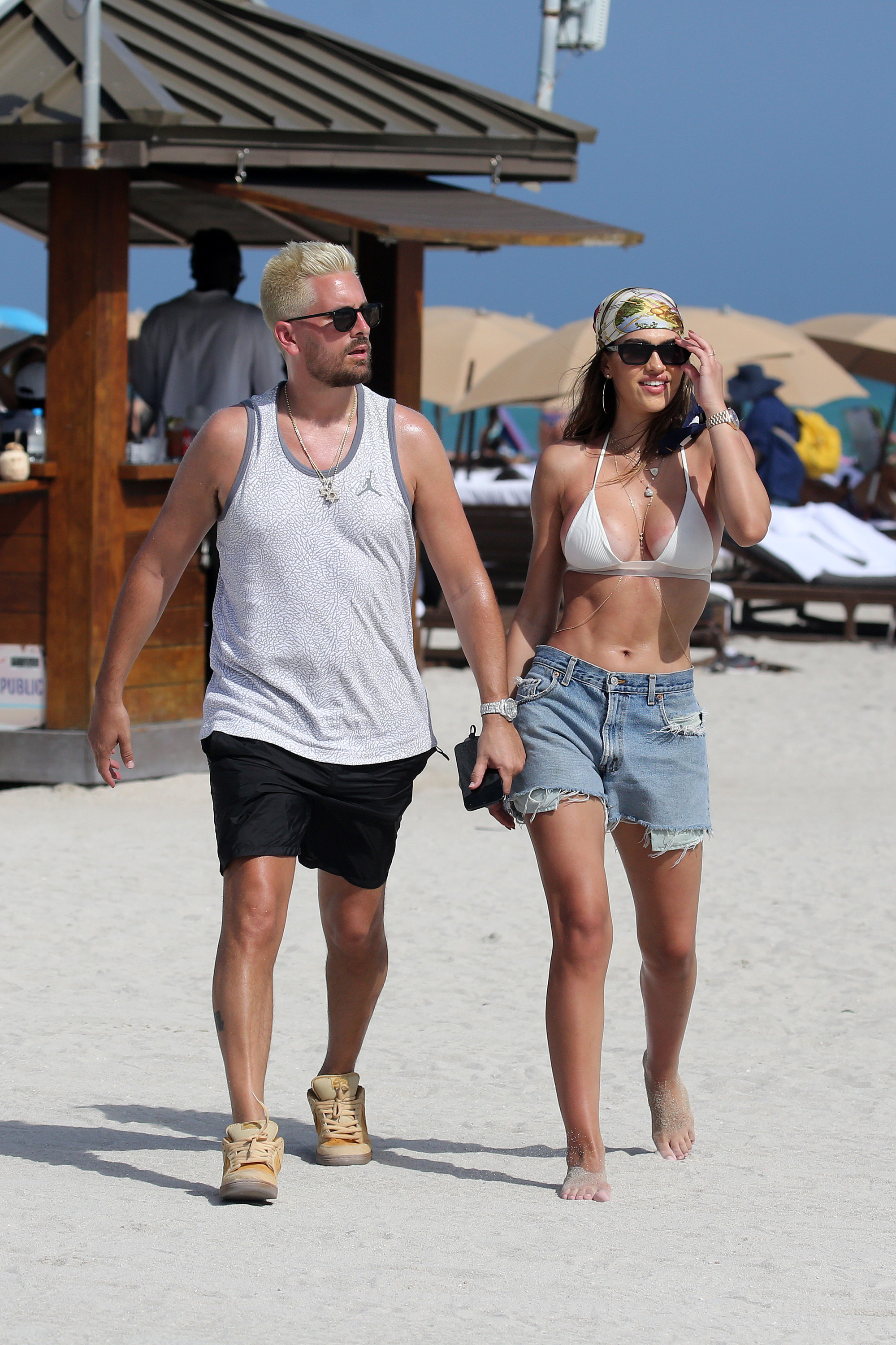 So when it was announced that Kourtney was engaged to Travis after less than a year of dating, fans were immediately concerned about how Scott — whose name trended worldwide on Twitter at the time — was taking the news.
"Scott is losing his shit right now over Kourtney's getting engaged," a source reportedly told HollywoodLife on Monday. "He feels like he deserved some sort of warning that this was coming."
"Scott is stewing over Kourtney and Travis' engagement and not happy at all," a source told Entertainment Tonight. "He's lonely right now and not in a relationship, and is very jealous that things are working out for Kourtney. Scott would prefer to go back to when him and Kourtney were just getting along as co-parents without anyone else in their lives romantically."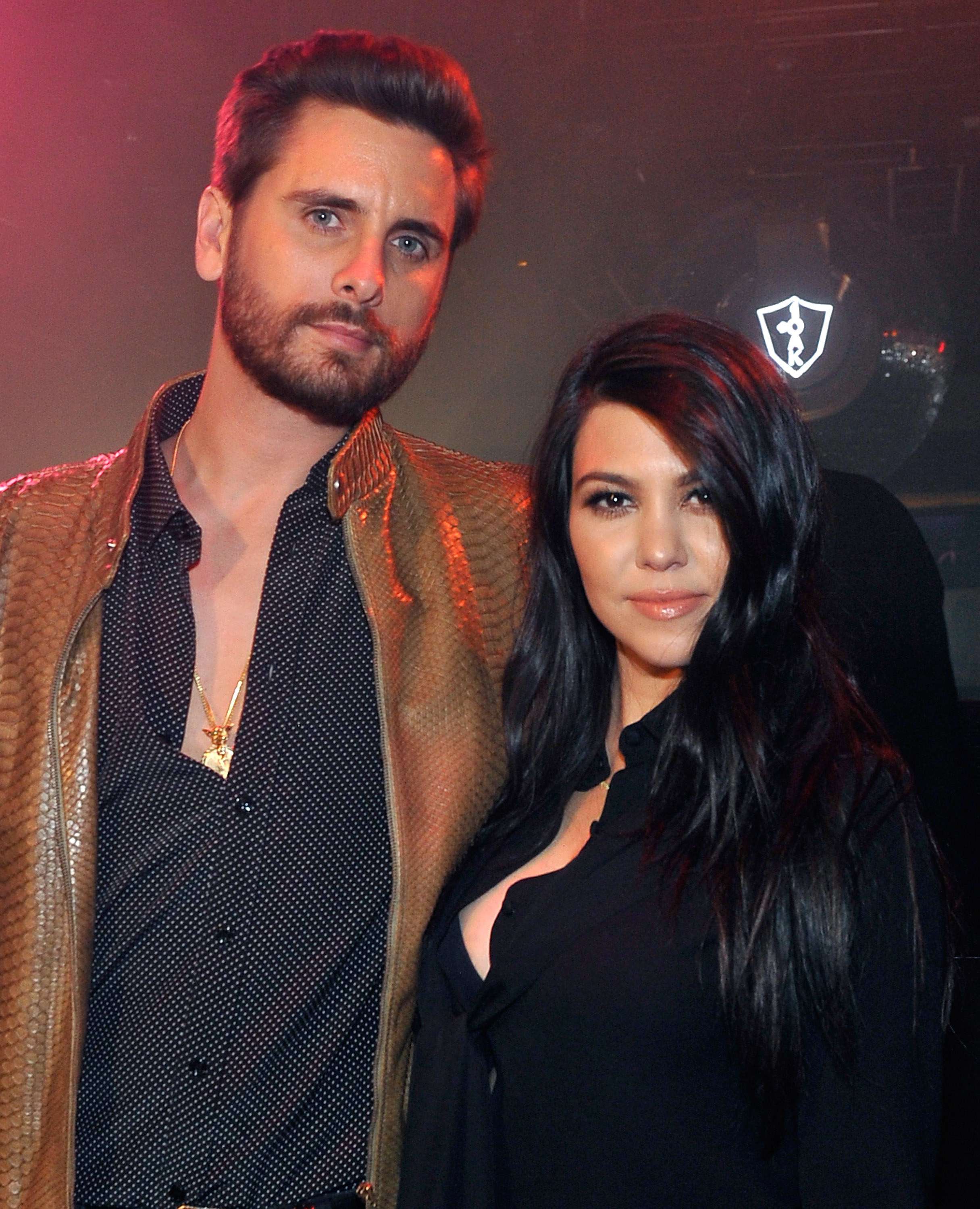 "He's going to go off the deep end. It's really bad. It's about to get dark," Page Six went on to report.
Well, days after the rest of Kourtney's friends and family swarmed her posts with congratulatory messages, Scott has finally broken his social media silence.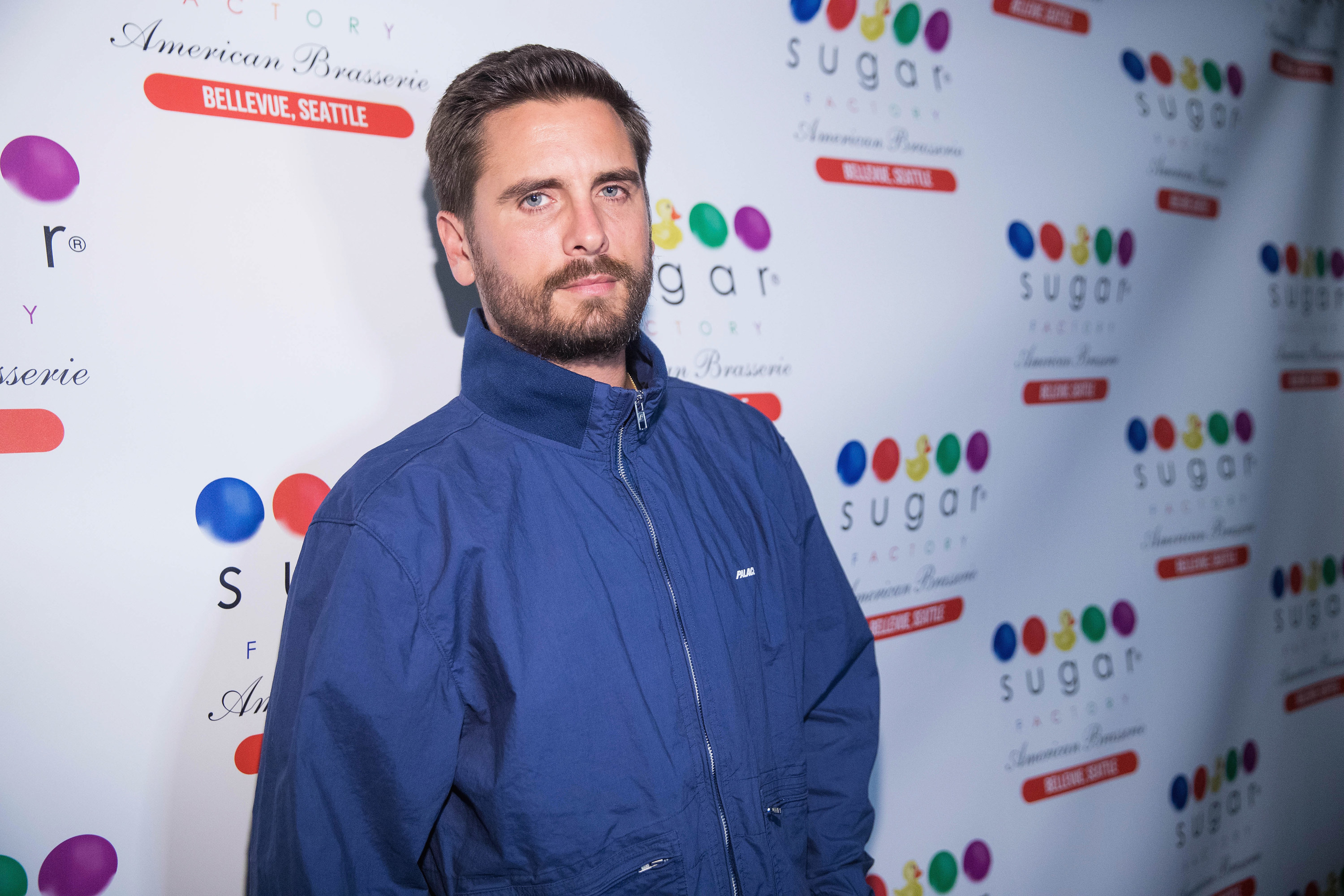 On Wednesday, he posted a picture of his son Reign to his Instagram story, captioned, "After school break down with reign."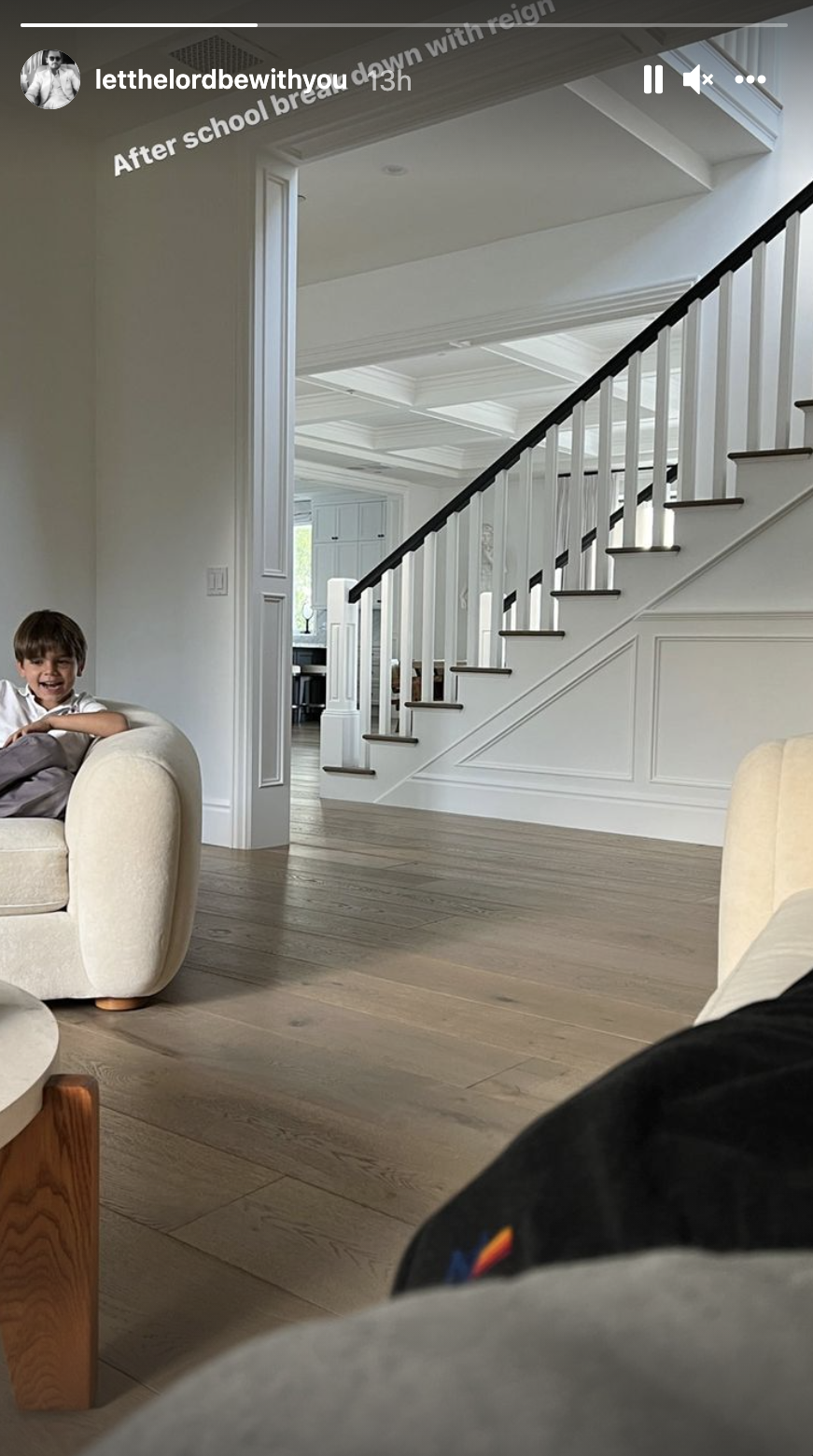 The candid picture saw the 6-year-old sitting on a couch opposite Scott, who appeared to be relaxing alongside his son.
And although Scott didn't comment on the news of the engagement or address any of the speculation around how he's feeling, it did suggest that he's decided to focus on his kids in the wake of the announcement.
Meanwhile, Scott's ex-girlfriend Amelia doesn't seem to be shying away from addressing the news.
On Tuesday, eagle-eyed fans noticed that Amelia had liked a photo of Kourtney and Travis's engagement, posted by Khloé Kardashian — which is ~very~ interesting, considering that her and Scott's relationship presumably ended because of his inability to fully move on from the KUWTK star, hence the shady DMs to Younes.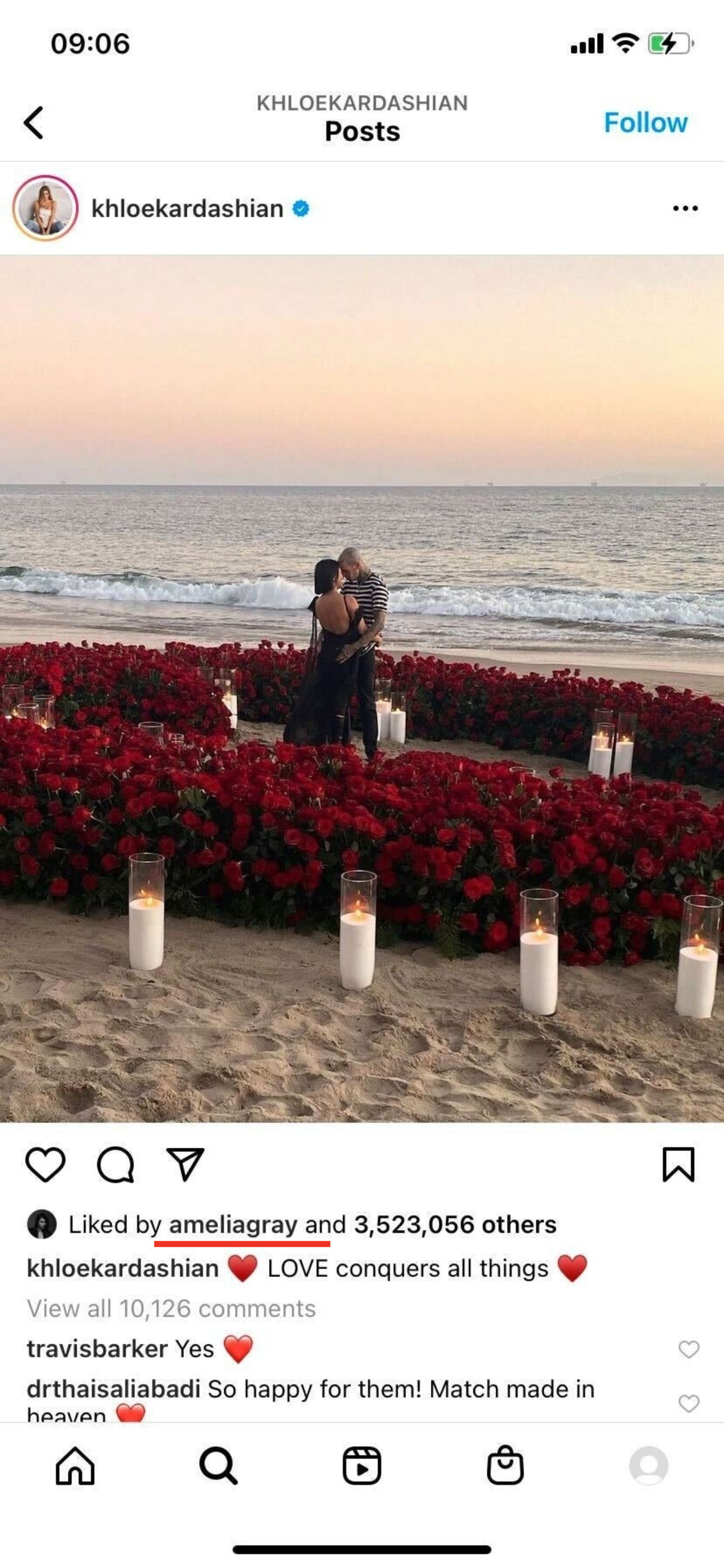 BuzzFeed News has contacted spokespeople for Scott Disick for comment.