Over the weekend, the internet went into a frenzy as Pete Davidson made his first public response to Kanye West following months of online attacks.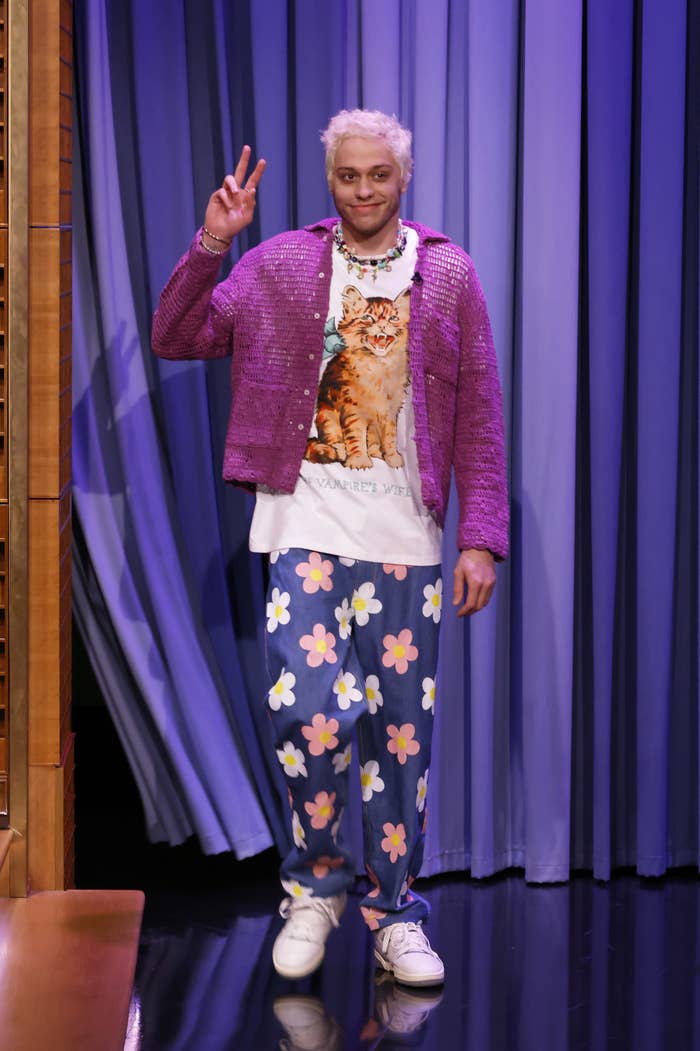 As you're likely aware, Ye has repeatedly taken aim at the Saturday Night Live comic — who's been dating his ex-wife Kim Kardashian since late October 2021 — in a series of now-deleted Instagram posts.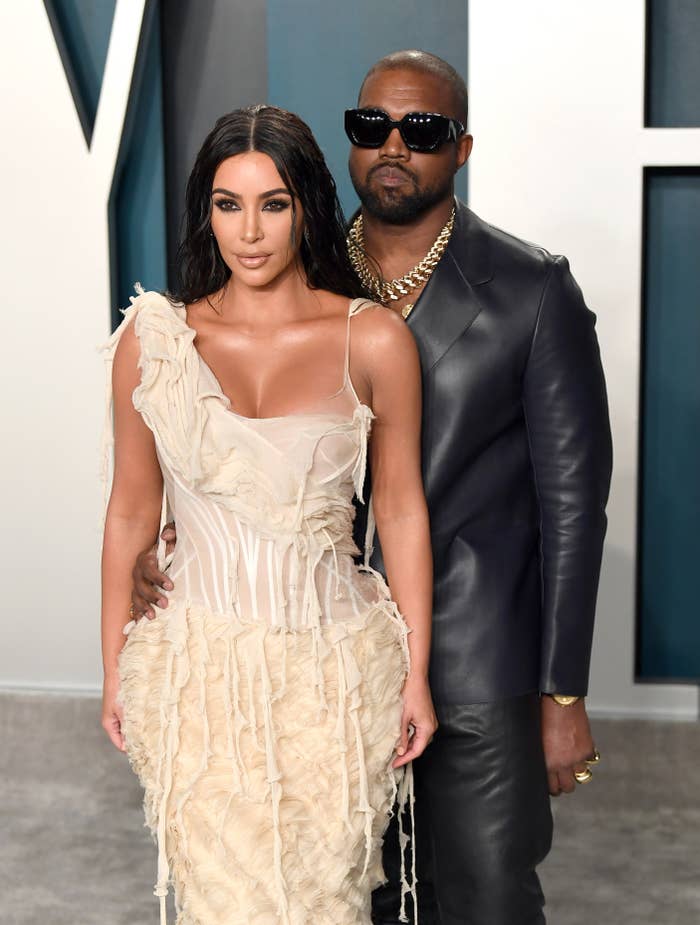 Ye first slammed their relationship in January of this year before making a string of grand attempts to win Kim back almost a year after she filed for divorce. He went on to target Pete more closely, calling him "Skete," "garbage," and "trash" before accusing him of destroying his family entirely.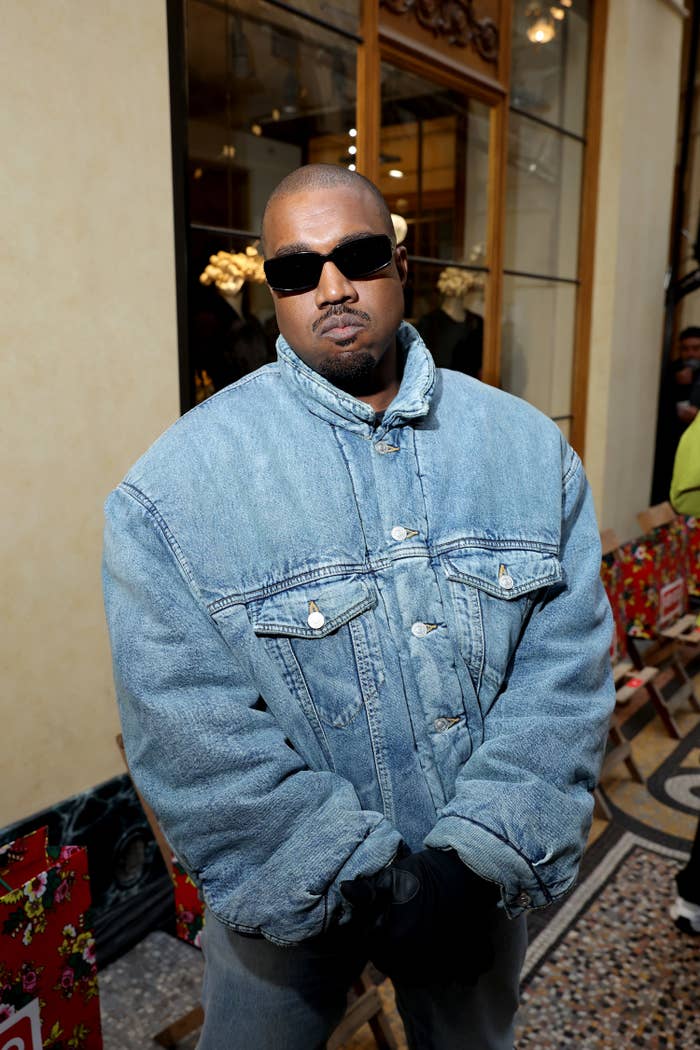 The only insight we had into how Pete was coping behind the scenes came in the form of a private message that Ye leaked amid his flurry of posts in which Pete maintained that he wouldn't come in the way of Ye and Kim's children: North, Saint, Chicago, and Psalm.
And in a separate text exchange with Kim that Ye leaked shortly afterward, we learned that she'd urged her ex to stop compromising Pete's safety after he encouraged fans to yell "Kimye forever" at him out in public.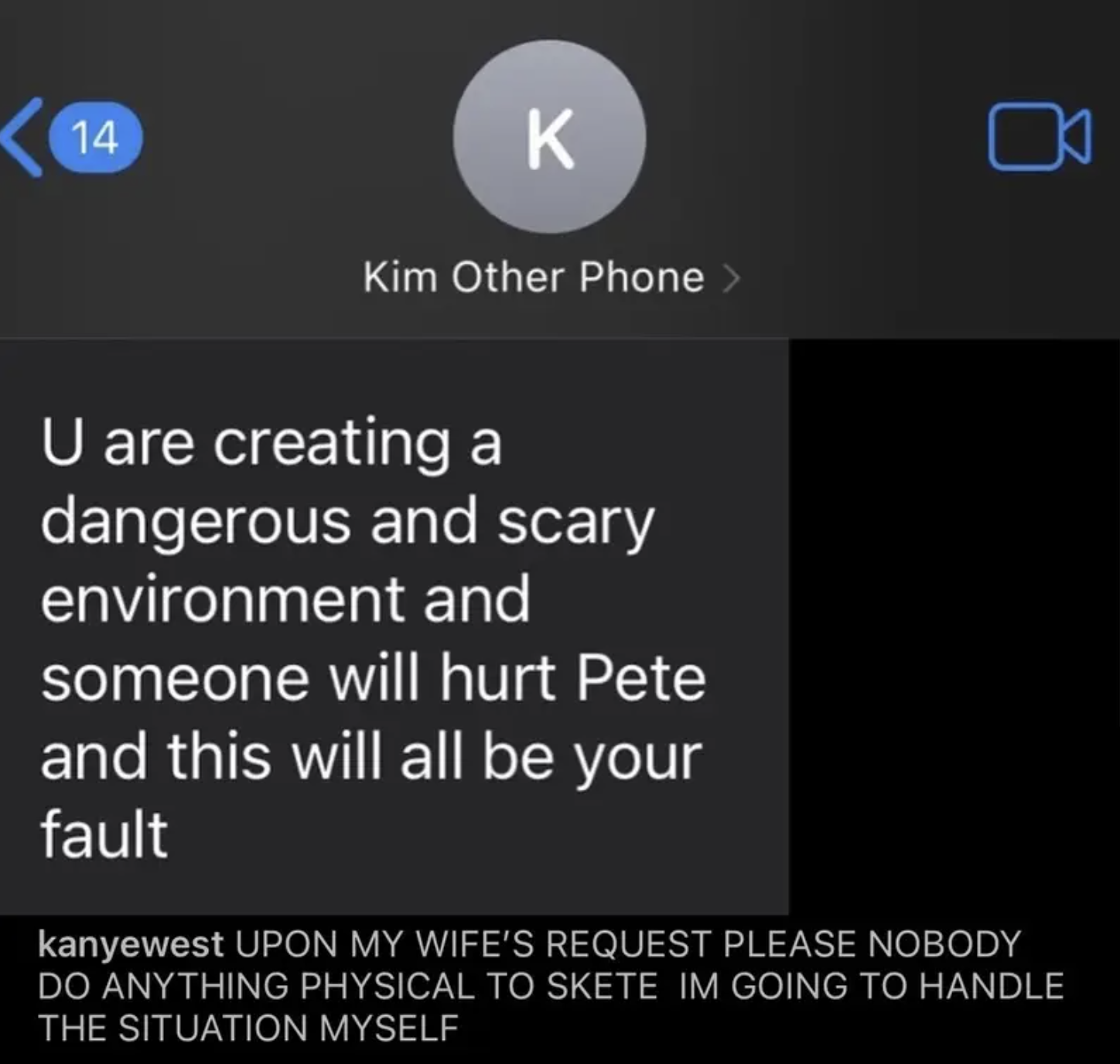 A couple of weeks later, Ye released two music videos that sparked a new wave of concern for Pete's safety. In the first, an animated replica of Ye kidnapped, decapitated, and buried a Pete lookalike, and the second saw a caricature figure of the comic — who was wearing a "Skete" jumper — getting brutally beaten up.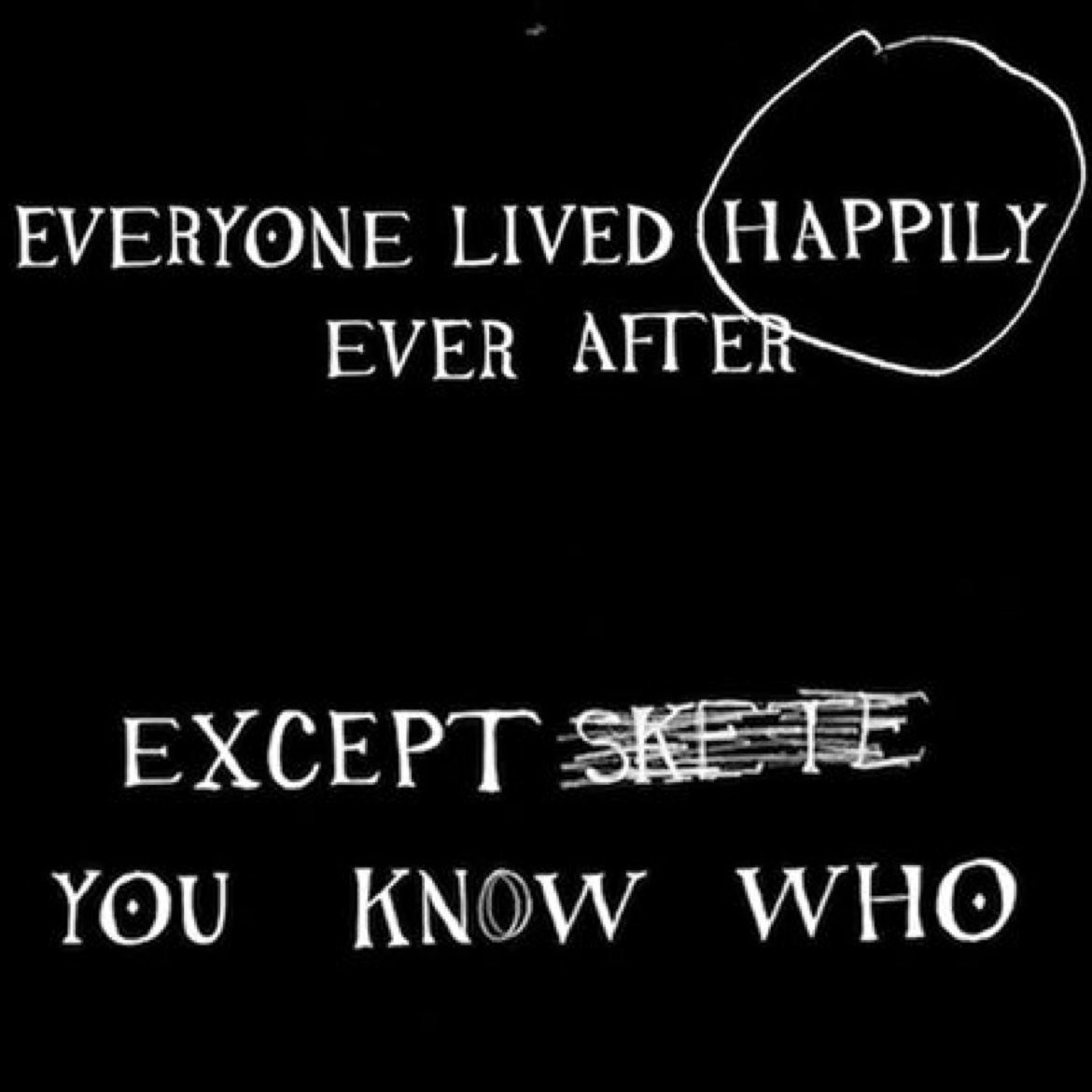 And throughout all this, Pete has remained silent. That was, until this weekend, when a bunch of Pete's text messages with Ye were shared by his best friend Dave Sirus on his behalf, captioned: "A message from Pete." Dave, if you didn't know, often shares words from the comic online due to his lack of social media presence.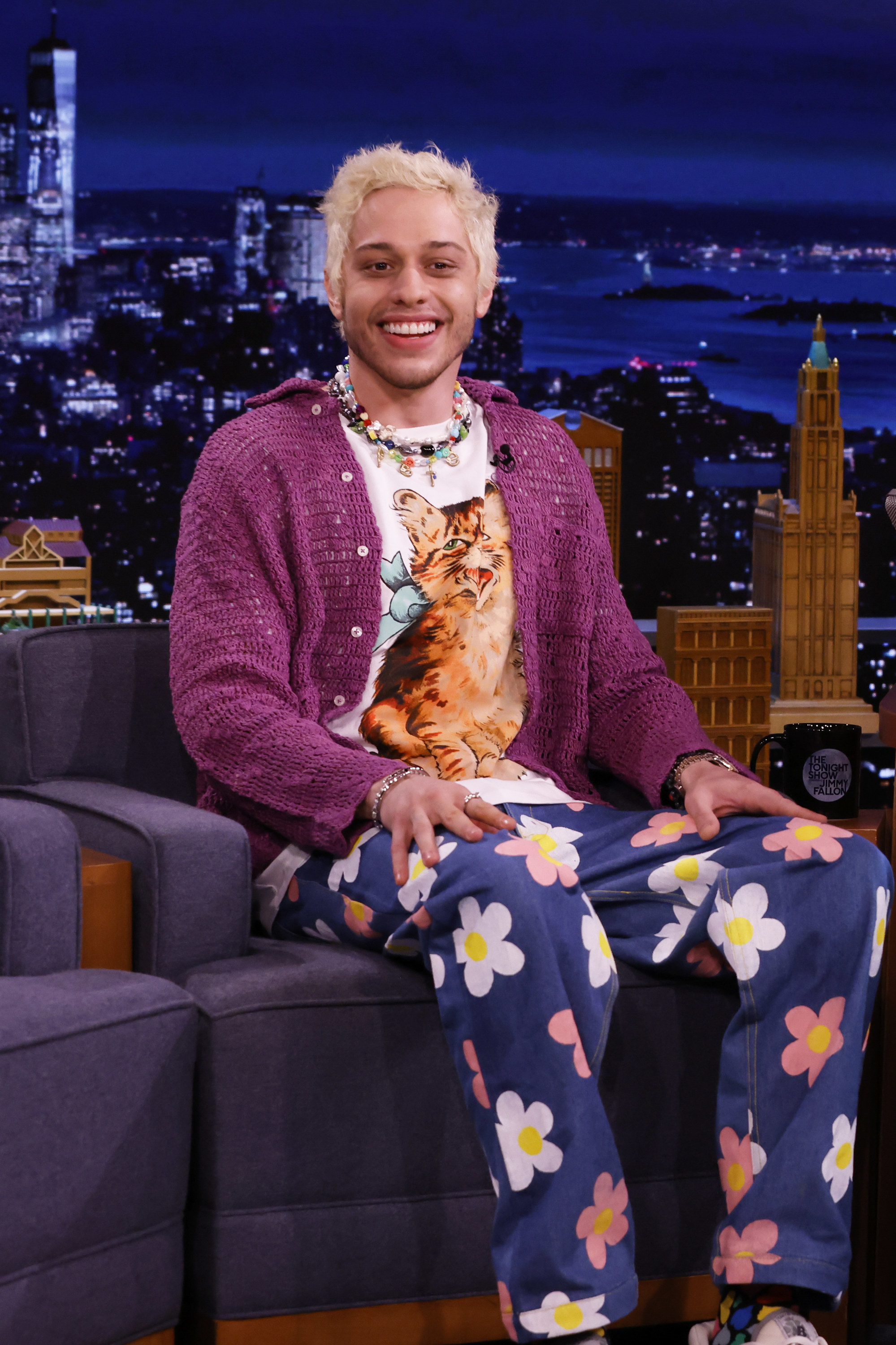 The messages were shared after Ye posted several since-deleted videos in which he accused Kim of not allowing him to see their kids before claiming that Pete was texting him "bragging about being in bed" with the beauty mogul.
And in the texts — which were also shared just days after Kim and Pete went Instagram official with their relationship — the SNL comedian made it incredibly clear that he's had enough of Ye's antics.
"Yo it's Skete," Pete's first text to Ye began — a direct reference to the harsh nickname coined for him by the rapper. "Can you please take a second and calm down."
"It's 8am and it don't gotta be like this," he wrote, before going on to praise Kim's parenting skills — something that has been a huge source of contention between her and Ye as they've navigated coparenting their four kids.
"Kim is literally the best mother I've ever met. What she does for those kids is amazing and you are so fucking lucky that she's your kids mom," wrote Pete.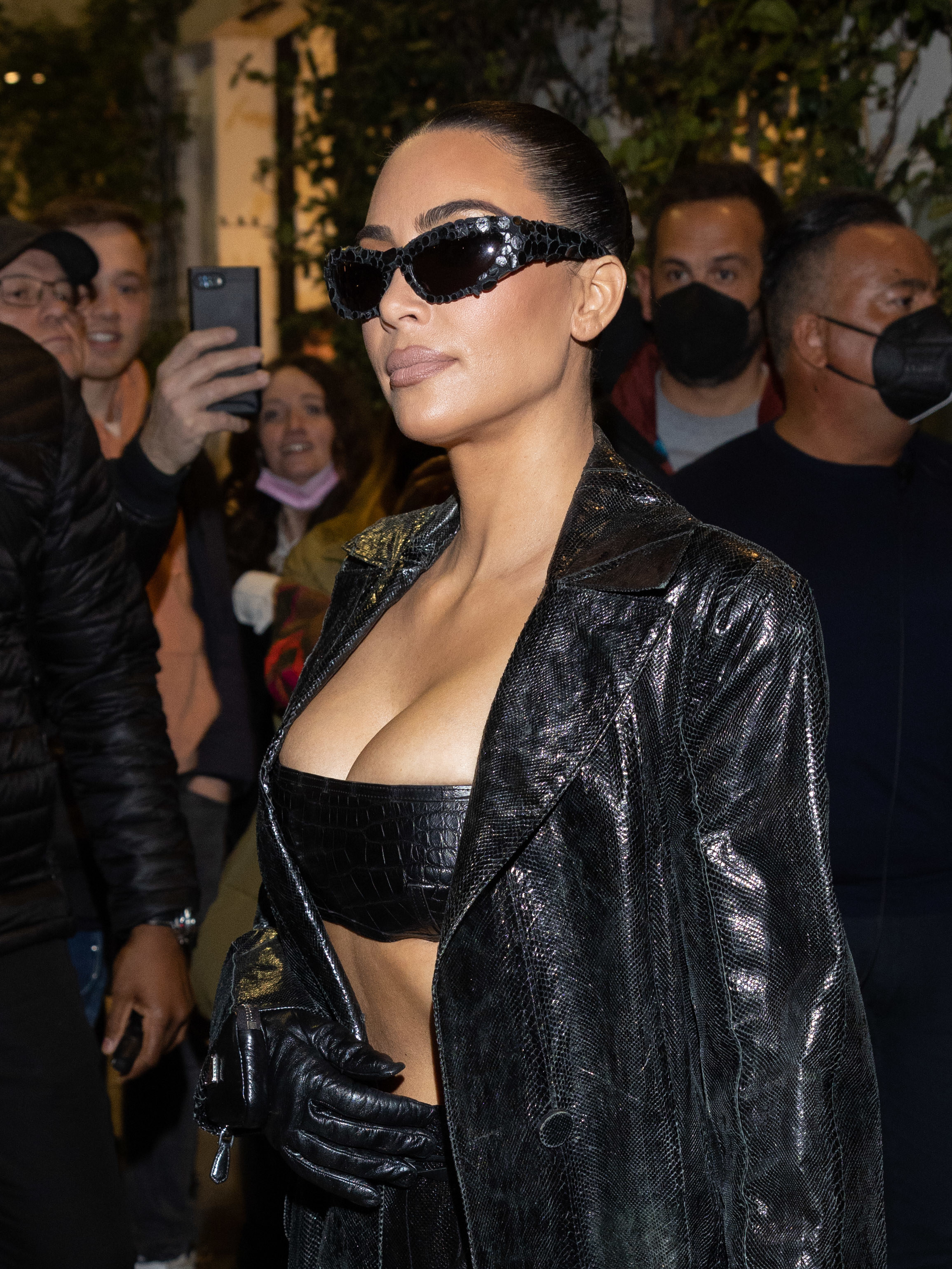 "I've decided I'm not gonna let you treat us this way anymore and I'm done being quiet. Grow the fuck up," he added.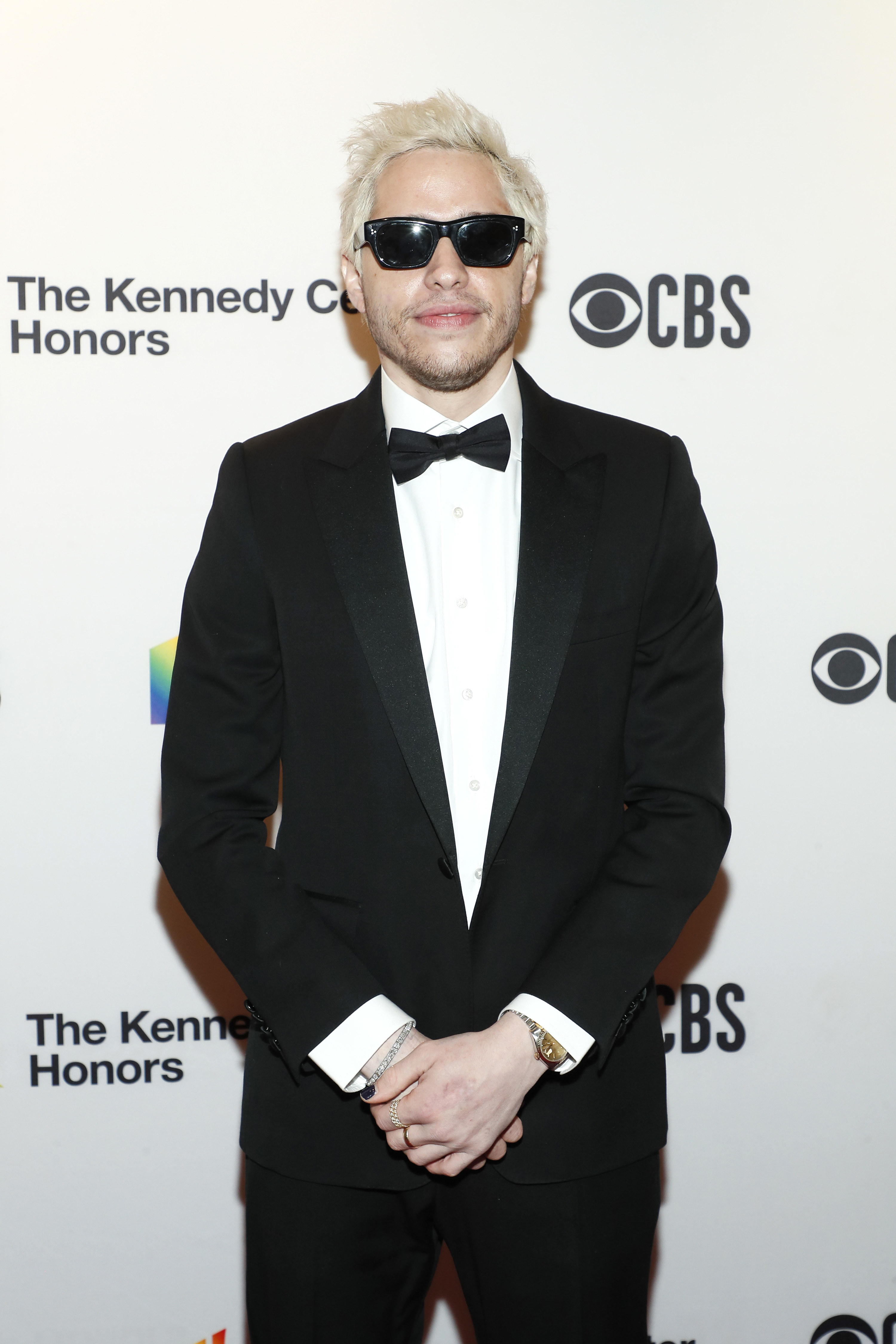 Ye responded, "Oh you using profanity. Where are you right now?"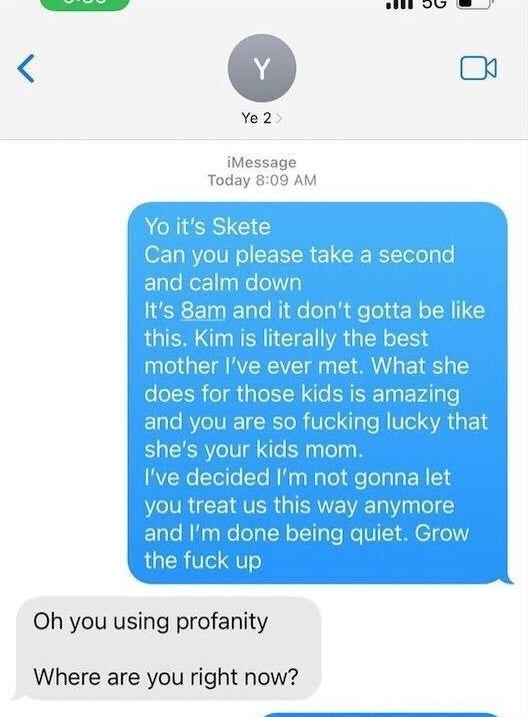 Hitting back with a snarky response, Pete wrote: "In bed with your wife" alongside a selfie of just him in bed, holding up a peace sign.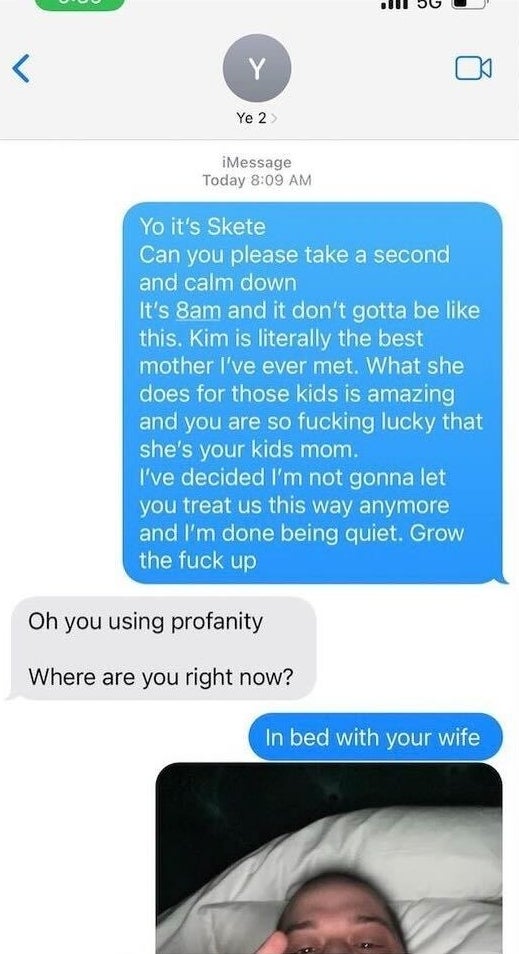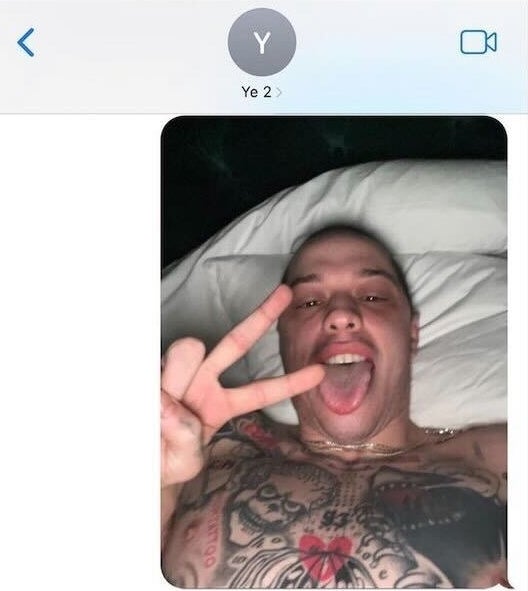 That particular message from Pete went viral from the moment it was made public, with several users circulating the photo of the comedian while joking about his snide remark. But, as the screenshots show, there's far more to the text exchange.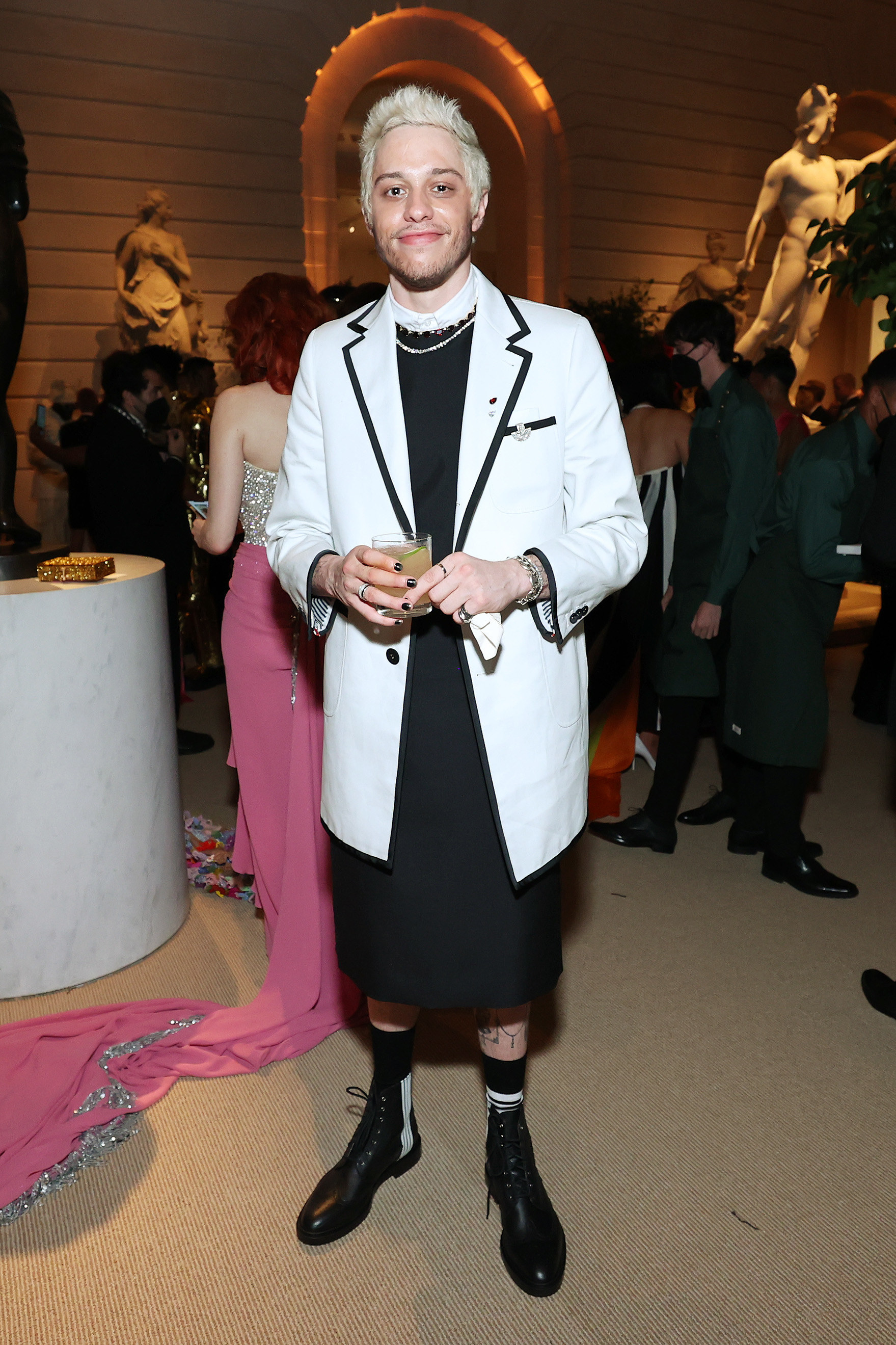 Ye replied, "Happy to see you're out the hospital and rehab" — a clear reference to the mental health issues and suicidal thoughts Pete has experienced, having openly discussed his Borderline Personality Disorder on several occasions.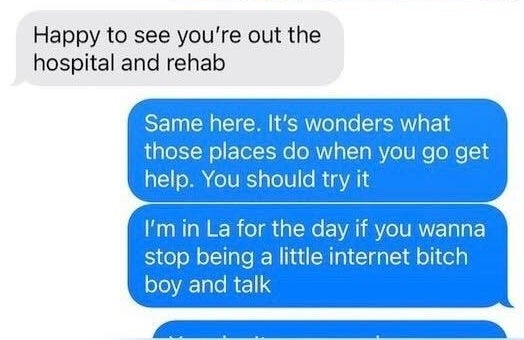 But Pete simply replied, "Same here. It's wonders what those places do when you go get help. You should try it." Ye also deals with mental health issues and has bipolar disorder. Over recent months, many have urged the rapper to seek external help.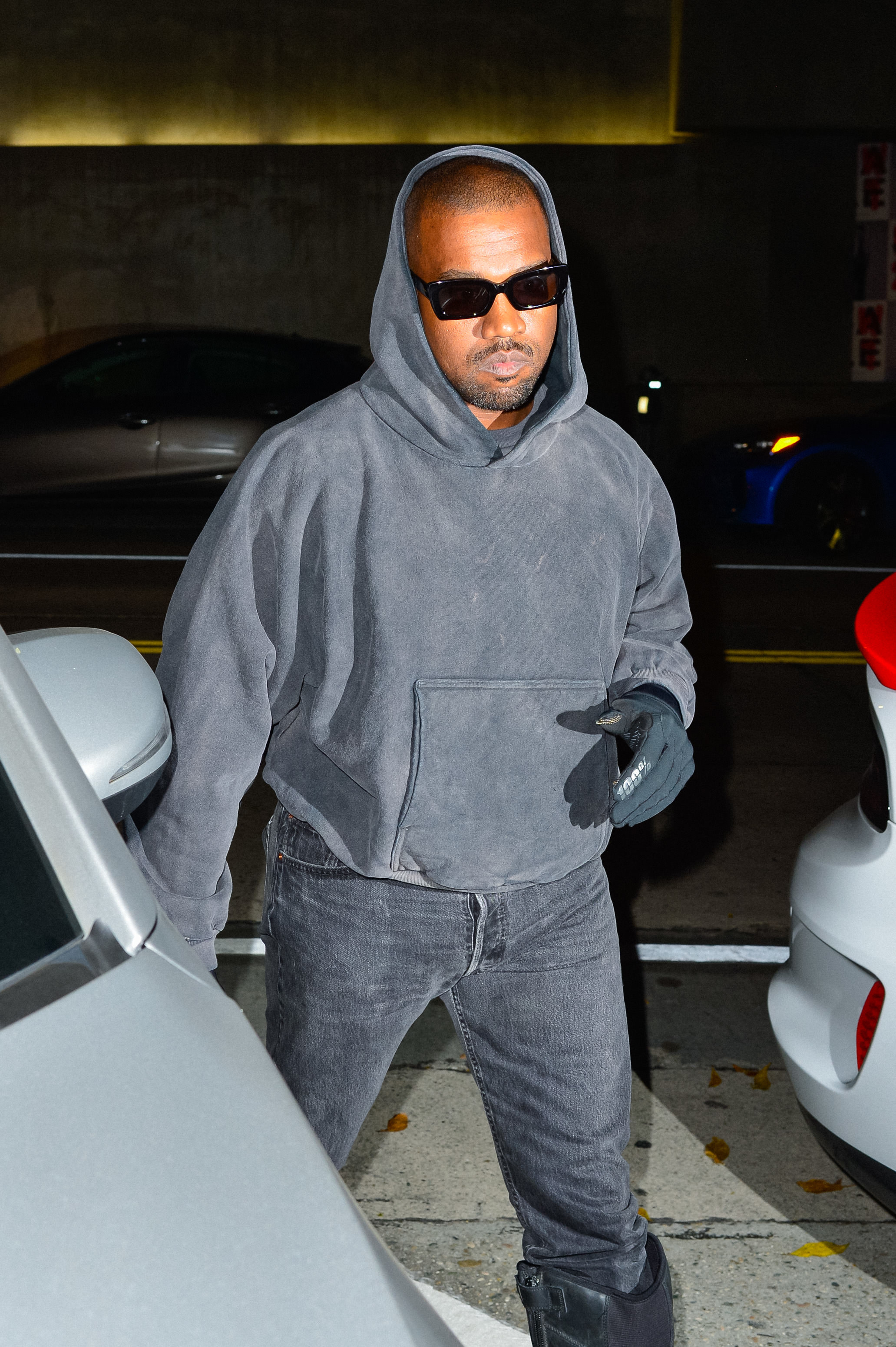 Pete then added, "I'm in La for the day if you wanna stop being a little internet bitch boy and talk."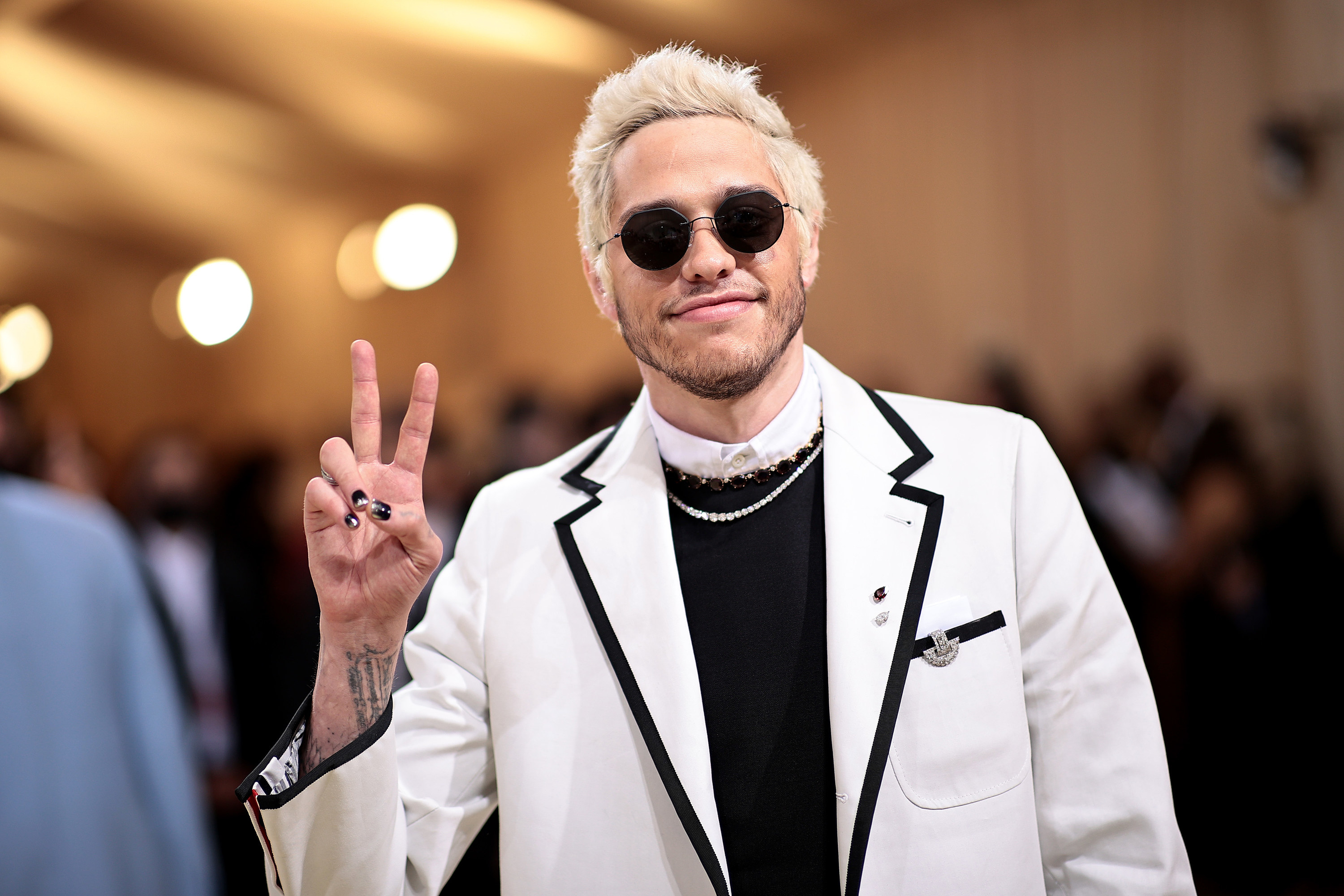 In a separate screenshot, Pete went on to scrutinize Ye's recent actions more closely, telling the rapper he wasn't afraid and wanted to speak about their issues privately.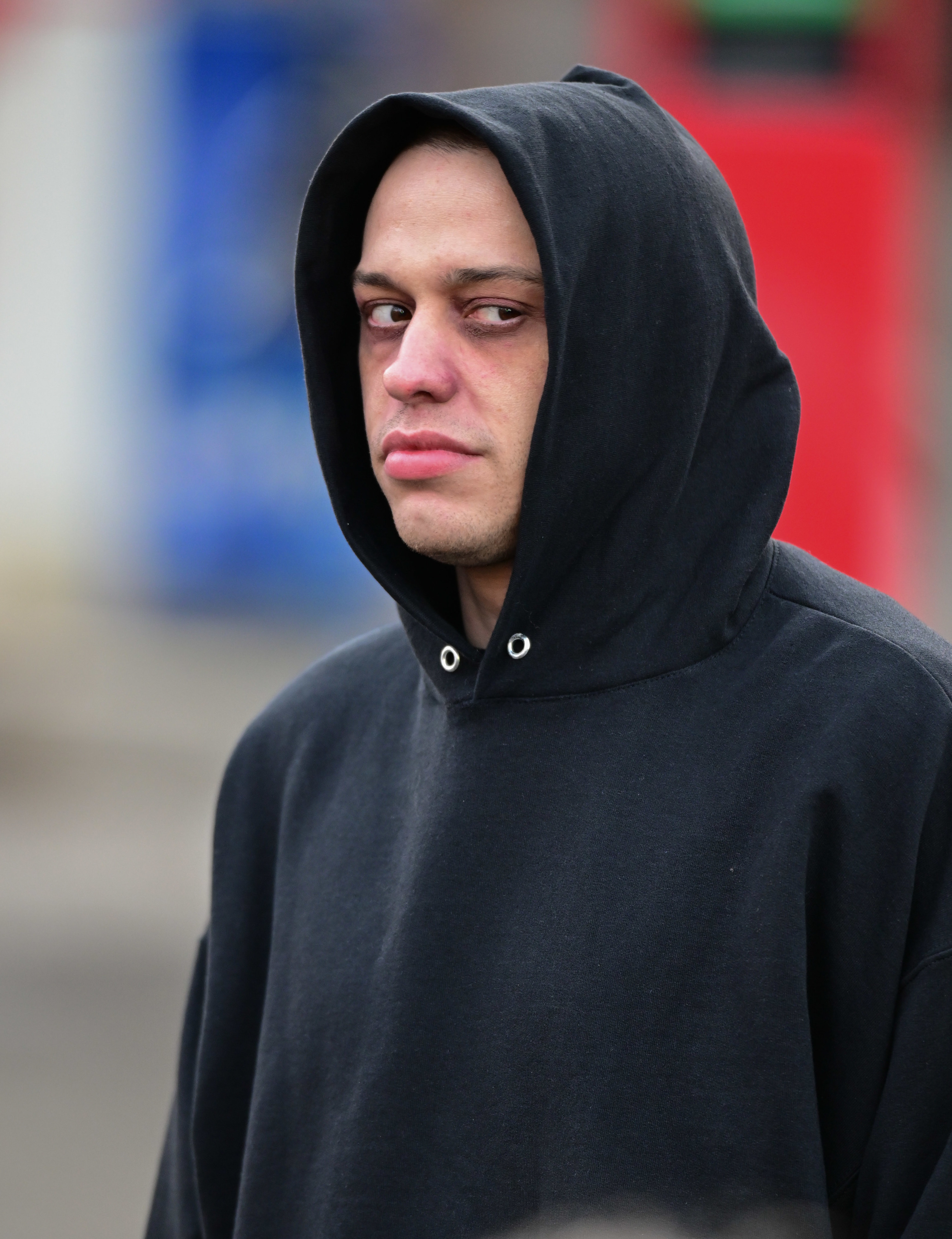 "You don't scare me bro," wrote Pete. "Your actions are so pussy and embarrassing. It's so sad to watch you ruin ur legacy on the daily."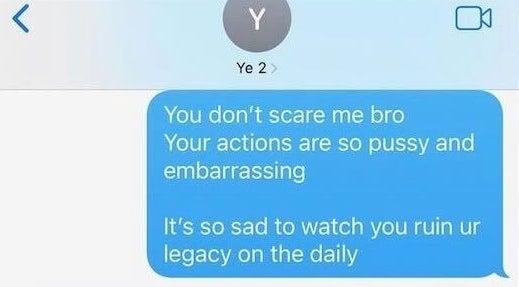 In response, Ye simply said: "You're more than welcome to come to Sunday Service," referring to his renowned weekly gathering for worship and prayer.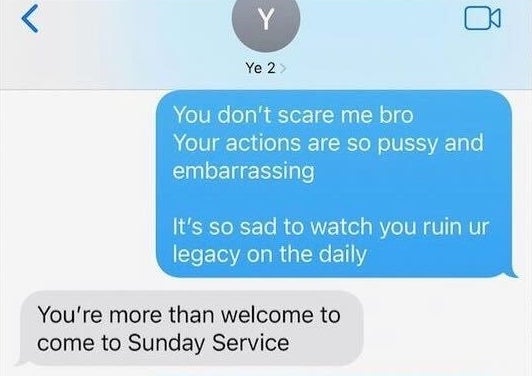 Pete wrote back, "Why don't we meet after Sunday service and saints game ... I'll be at the BHH [Beverly Hills Hotel] we can have food and talk it out in my room. Privately one on one. Man to man."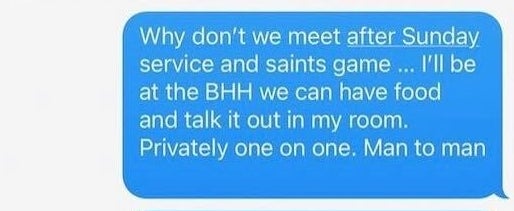 "What you are doing to your family is dangerous and going to scar them for life. Please handle these matters privately bro I beg you," he added.

Rejecting Pete's plea to talk privately, however, Ye responded: "You wanna see me… Come to Sunday Service."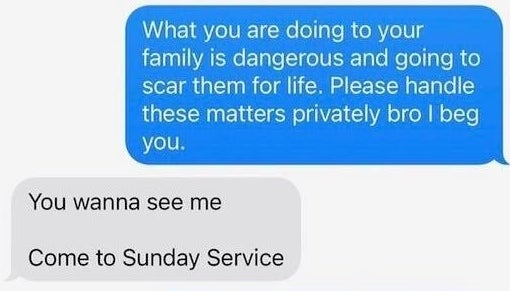 Pete said, "This isn't public dude. I'm not here for pictures and press. Which is obviously all you care about," before adding, "My offer stands… I wish you'd man up for once in your life."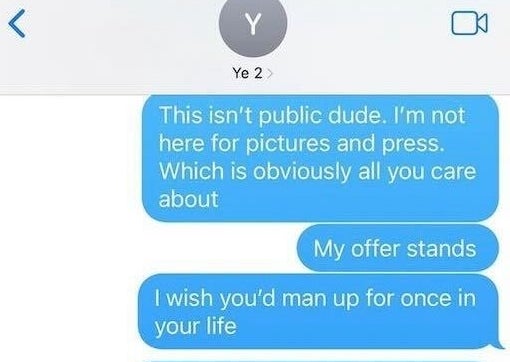 At this point, Pete went on to discuss the topic of mental health in more detail, letting Ye know that there's "no shame" in seeking external help.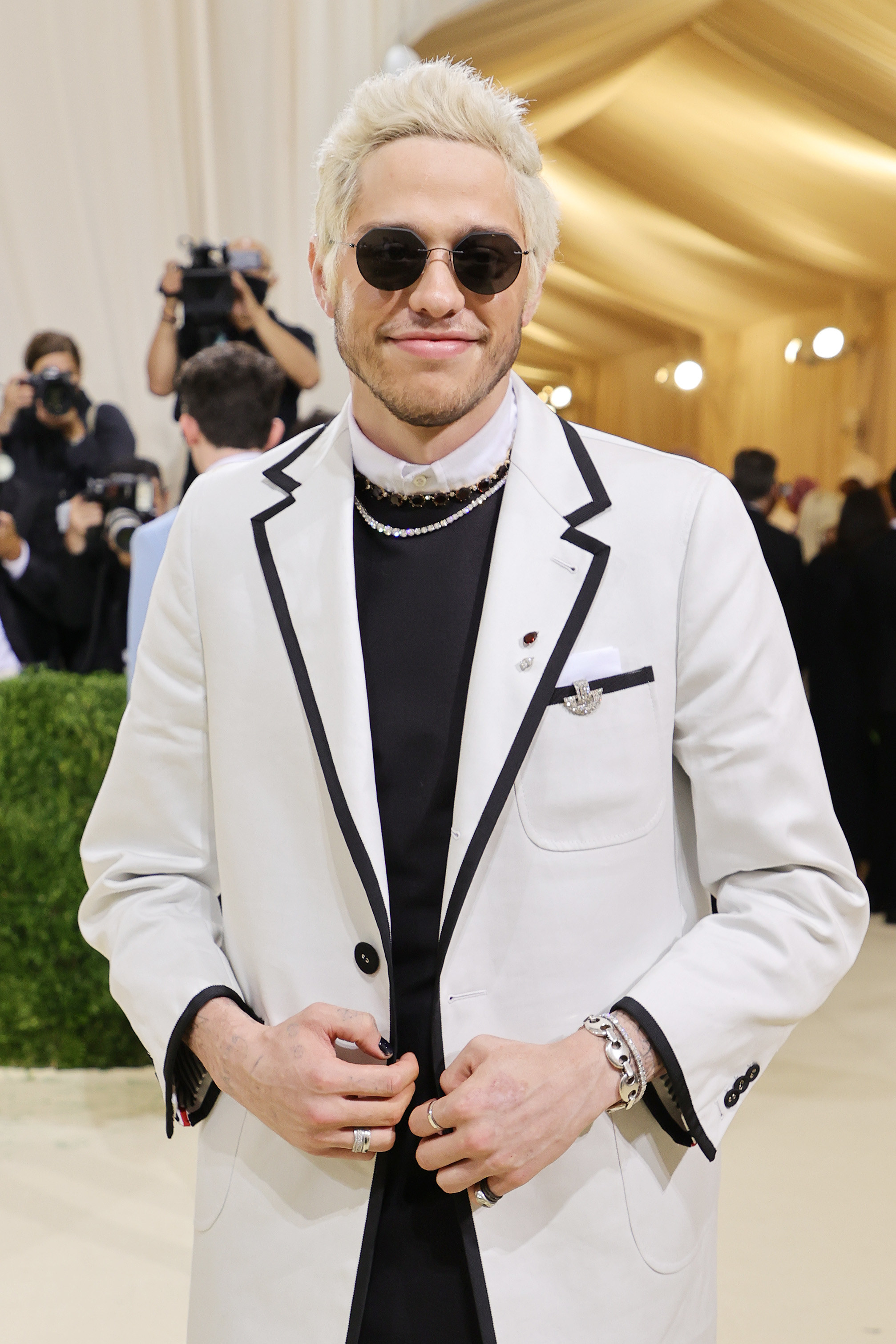 "Let me help you man," he wrote. "I struggle with mental stuff too. It's not an easy journey. You don't have to feel this way anymore. There's no shame in having a little help. You'll be so happy and at peace."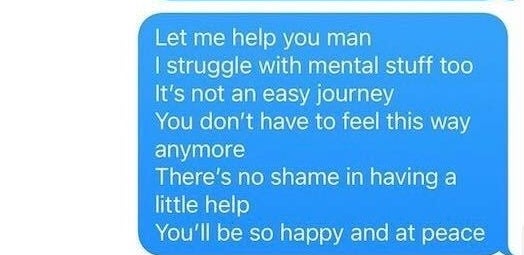 Receiving no response from Ye, Pete continued: "You have no idea how nice I've been to you despite your actions towards me," before claiming that he's defended the rapper from public mockery in recent months.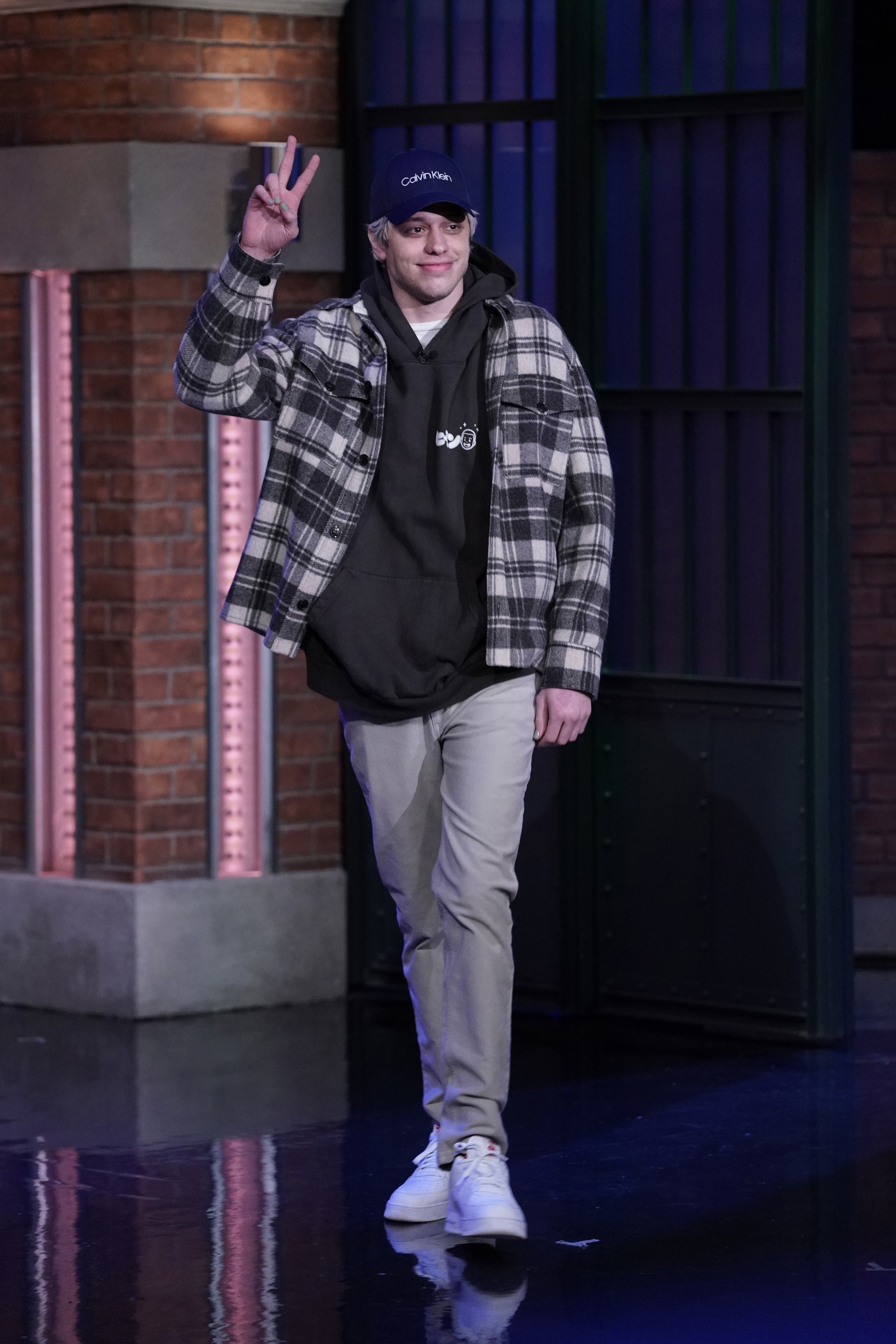 "I've stopped SNL from talking about or making fun of you which they've wanted to do for months. I've stopped stand up comedians from doing bits about you cause I don't want the father of my girls kids to look bad out here," wrote Pete.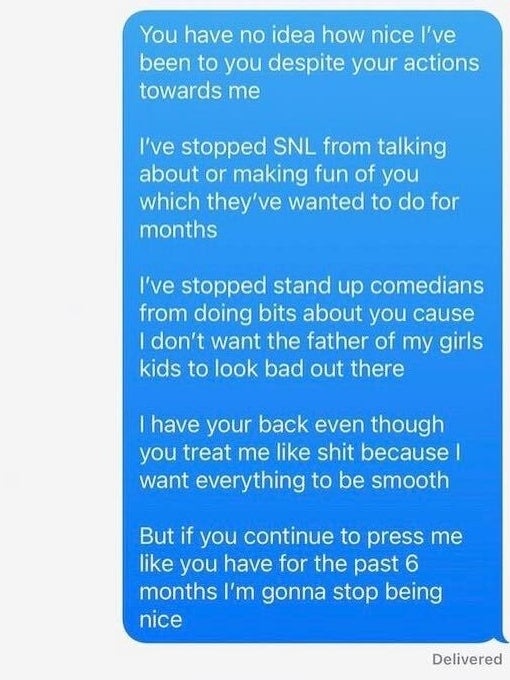 "I have your back even though you treat me like shit because I want everything to be smooth," he added. "But if you continue to press me like you have for the past 6 months I'm gonna stop being nice."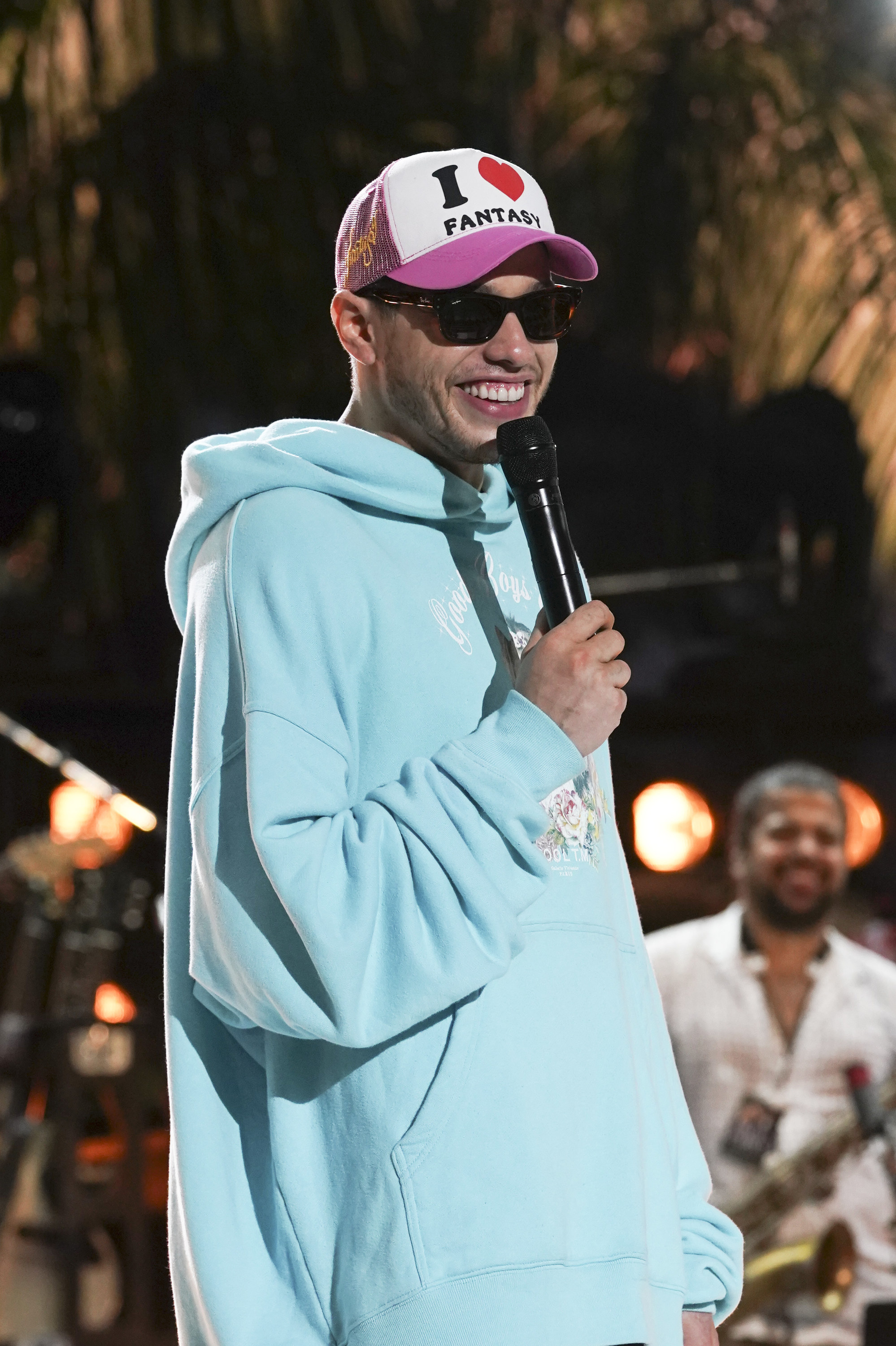 It's safe to say that Pete's messages came as a huge surprise to onlookers given his lack of social media presence and prolonged silence so far.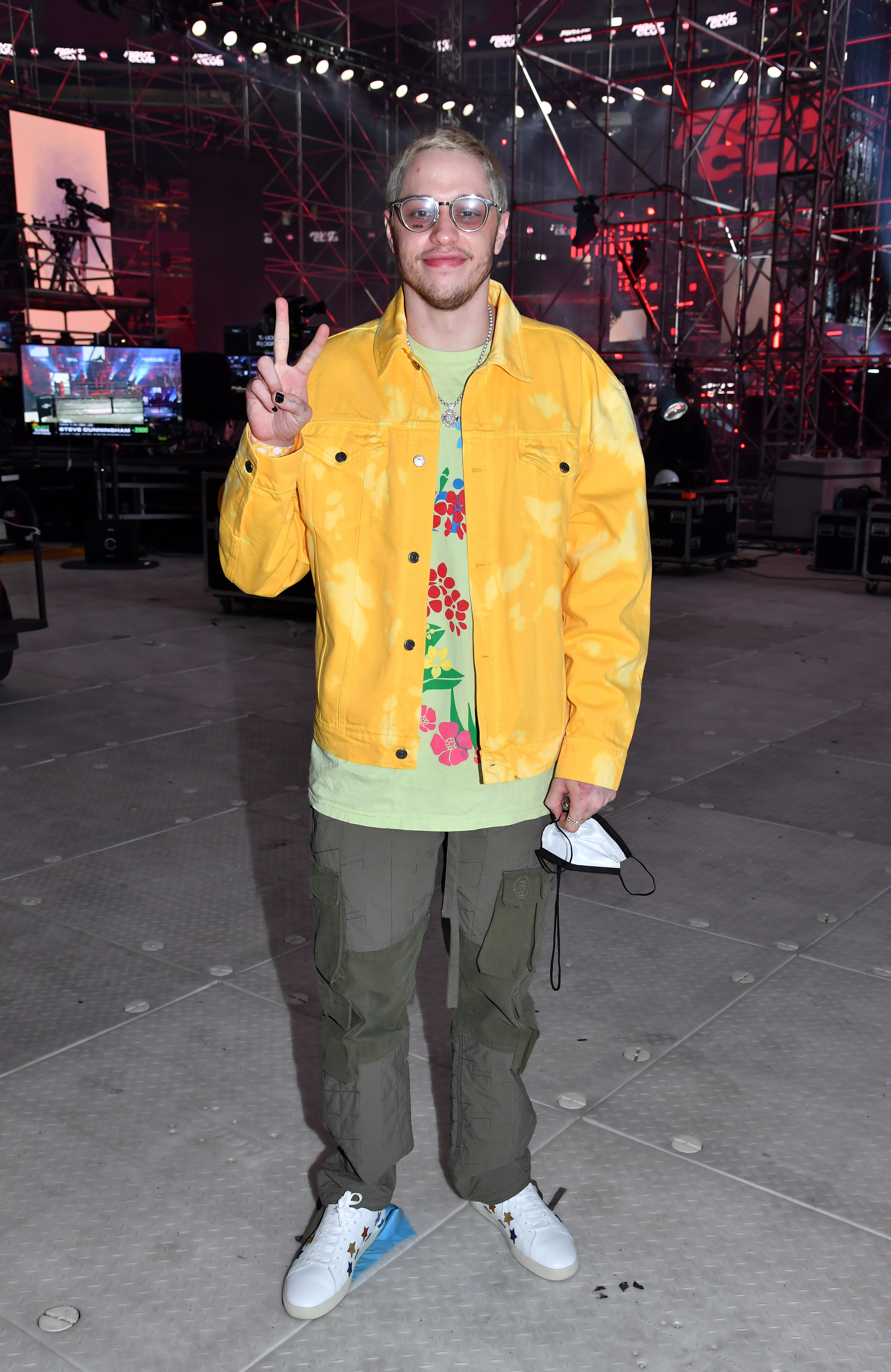 Most users seemed supportive of Pete for finally taking a stand against Ye following months of online harassment. Some, however, argued that his comment about being "in bed" with Ye's "wife" was just "poking the bear."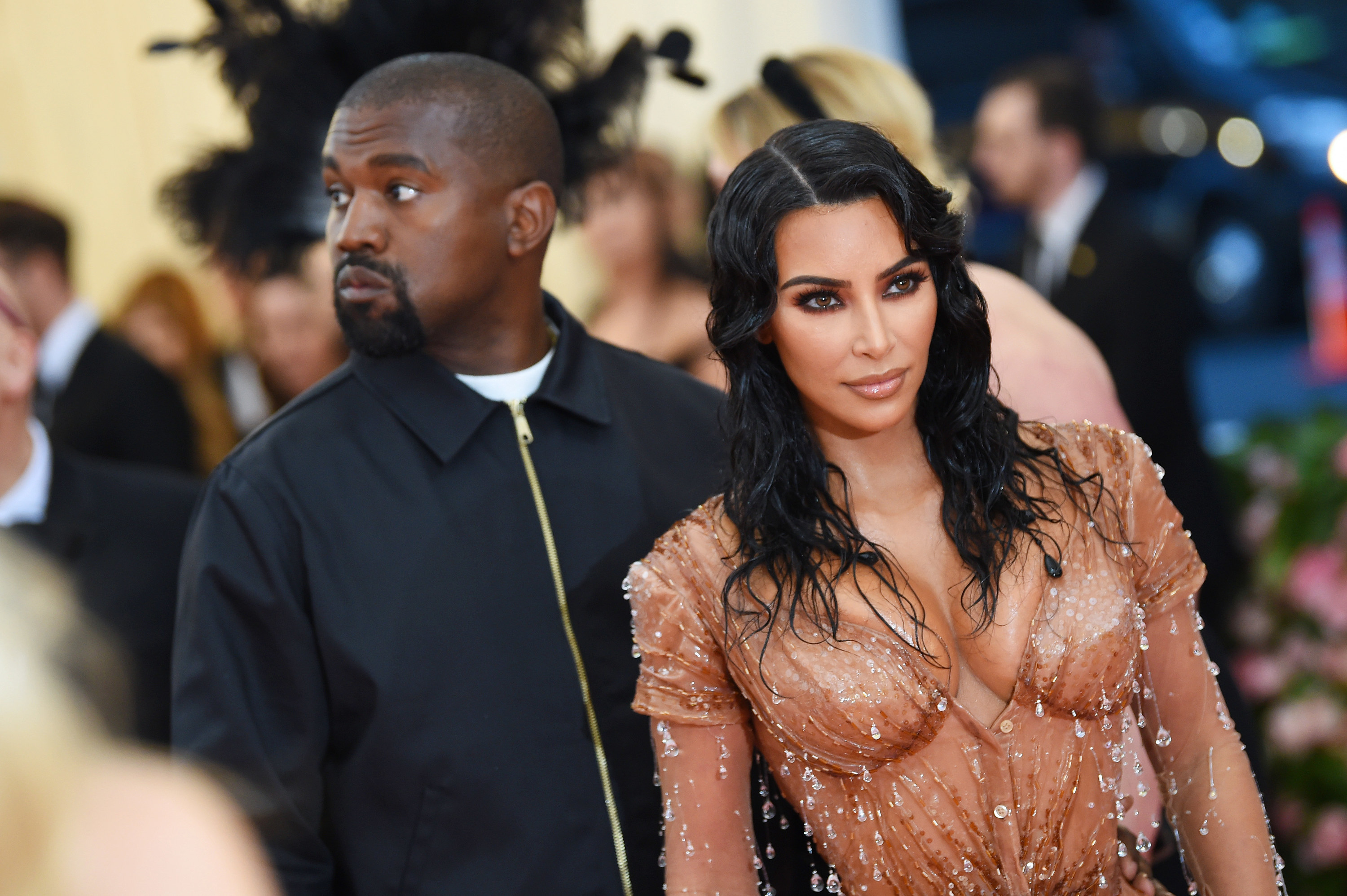 "I liked everything Pete had to say [except] the 'in bed with your wife' statement, that was poking the bear…." one person wrote.
"telling someone ur in bed with their wife and then telling them to get mental help is kind of insane and definitely not the way to handle it. he isn't the worst person in this situation but this isn't exactly keeping things drama free," another added.
But on the whole, many suggested that after remaining subject to harsh verbal abuse online for months, it's unfair to say that Pete isn't allowed to retaliate. And beyond that, fans were mostly supportive of Pete's pleas to handle the issues privately, with the well-being of Kim and Ye's children at the forefront of his mind.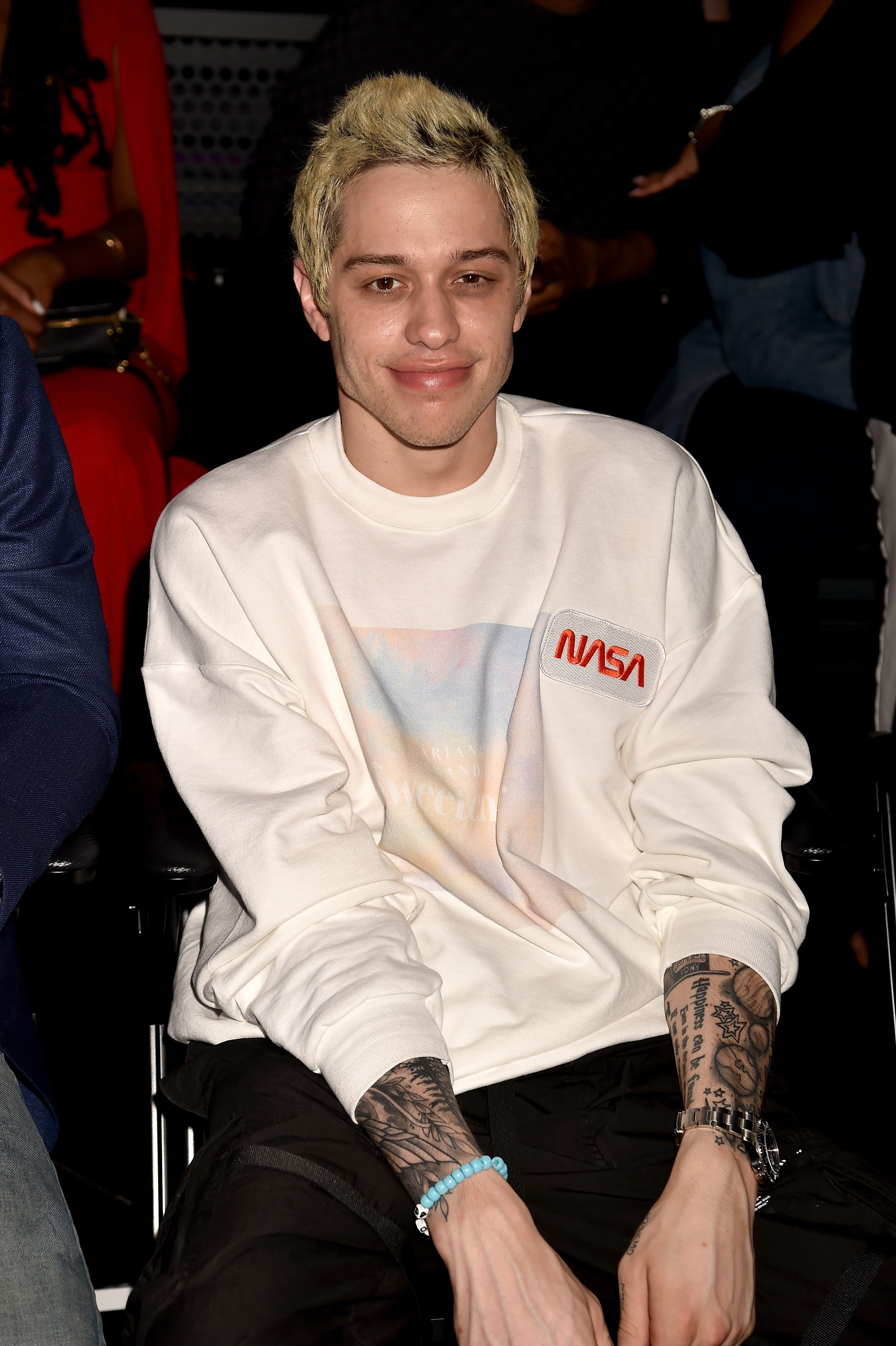 "In case any boys are wondering what women see in Pete....this is it. He's a man, not a boy. He admits his faults, puts his woman before himself, and keeps her as safe and drama free as he can. That's a solid partner," one user wrote.
Meanwhile, several users pointed out the hypocrisy of fans who are solely defending Ye given that he also made fun of Pete's history with mental health issues amid the text exchange.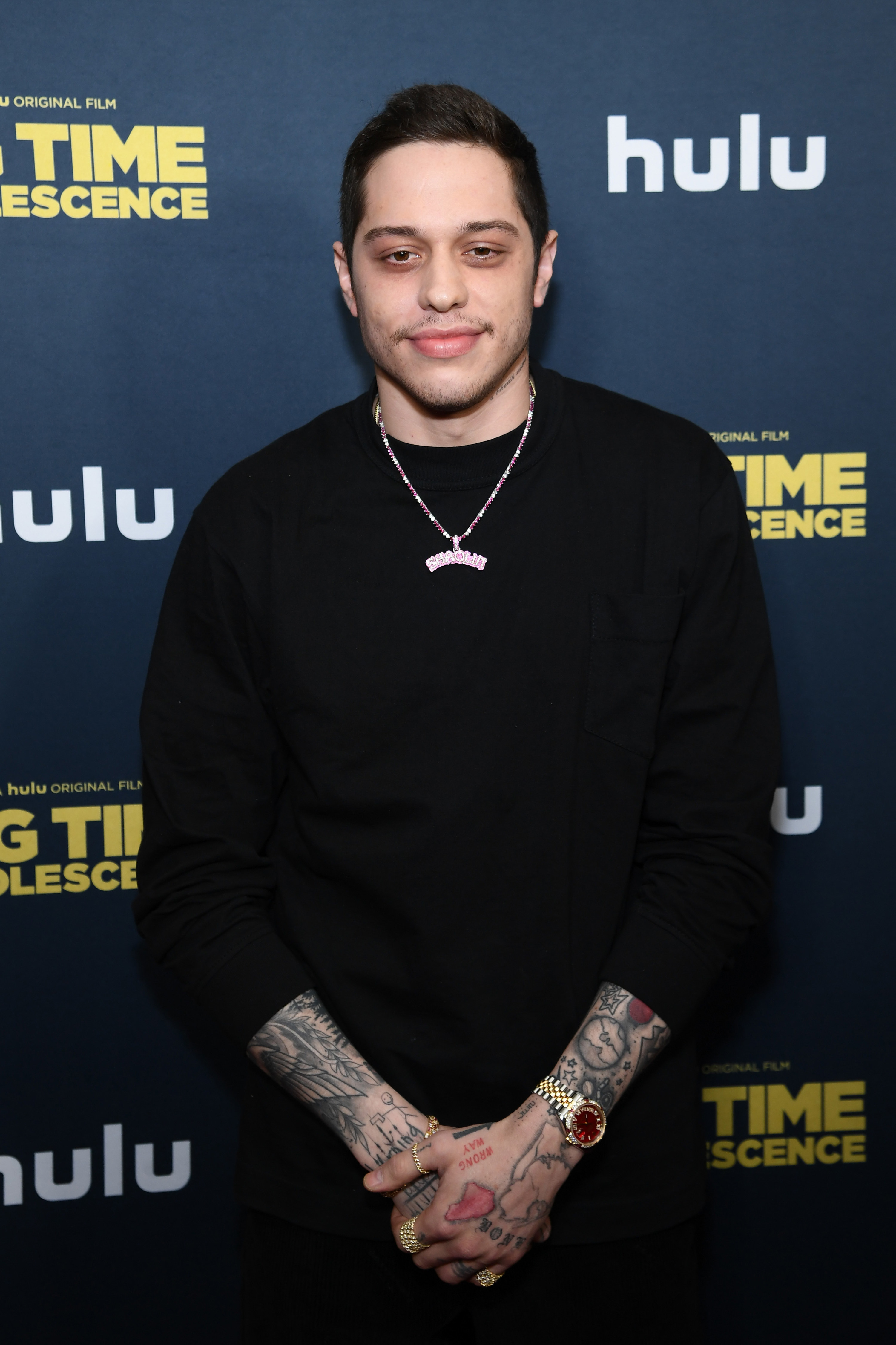 "some of y'all are more mad at pete for saying 'in bed with your wife' than you are at kanye saying 'happy to see you're out of rehab and the hospital,'" one user tweeted.
"The fact Kanye uses Pete's history of hospitalizations & rehab as a diss is disgusting when he knows Pete has BPD & was suicidal for a long time (& possibly still is)," wrote another.