After literal months of anticipation, Pete Davidson has finally made a lengthy, on-camera appearance in The Kardashians!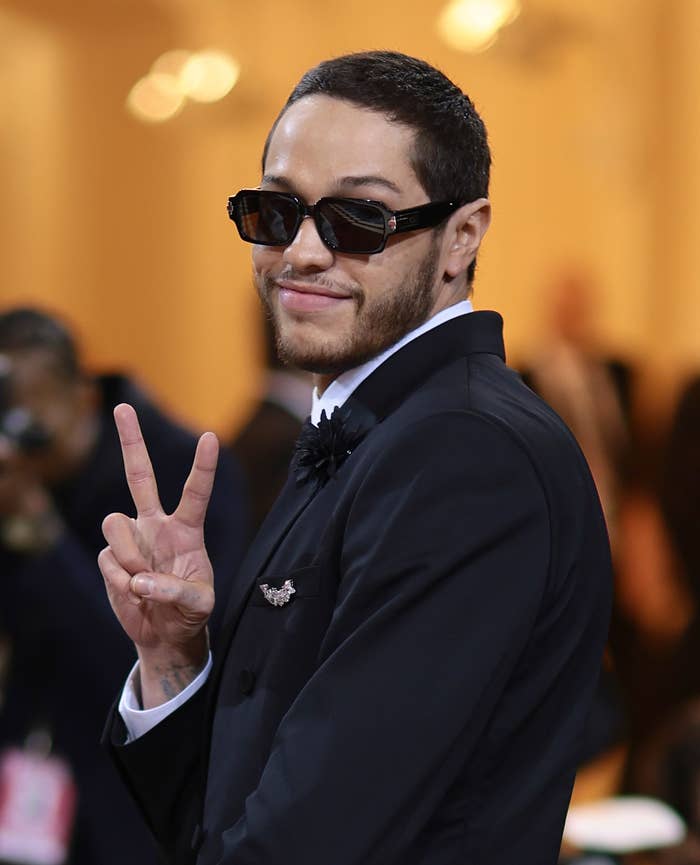 As we know, the comedian was dating Kim over the months that Season 2 of her family's Hulu reality show was being filmed — from around September 2021 to April 2022.
Across eight episodes, we hadn't yet seen Pete make a physical, on-camera appearance in the series. Some viewers have even been speculating that he and the KarJenners had axed his scenes in light of his and Kim's split in August.
However, the latest installment of The Kardashians has proven to be different, with Pete finally appearing onscreen.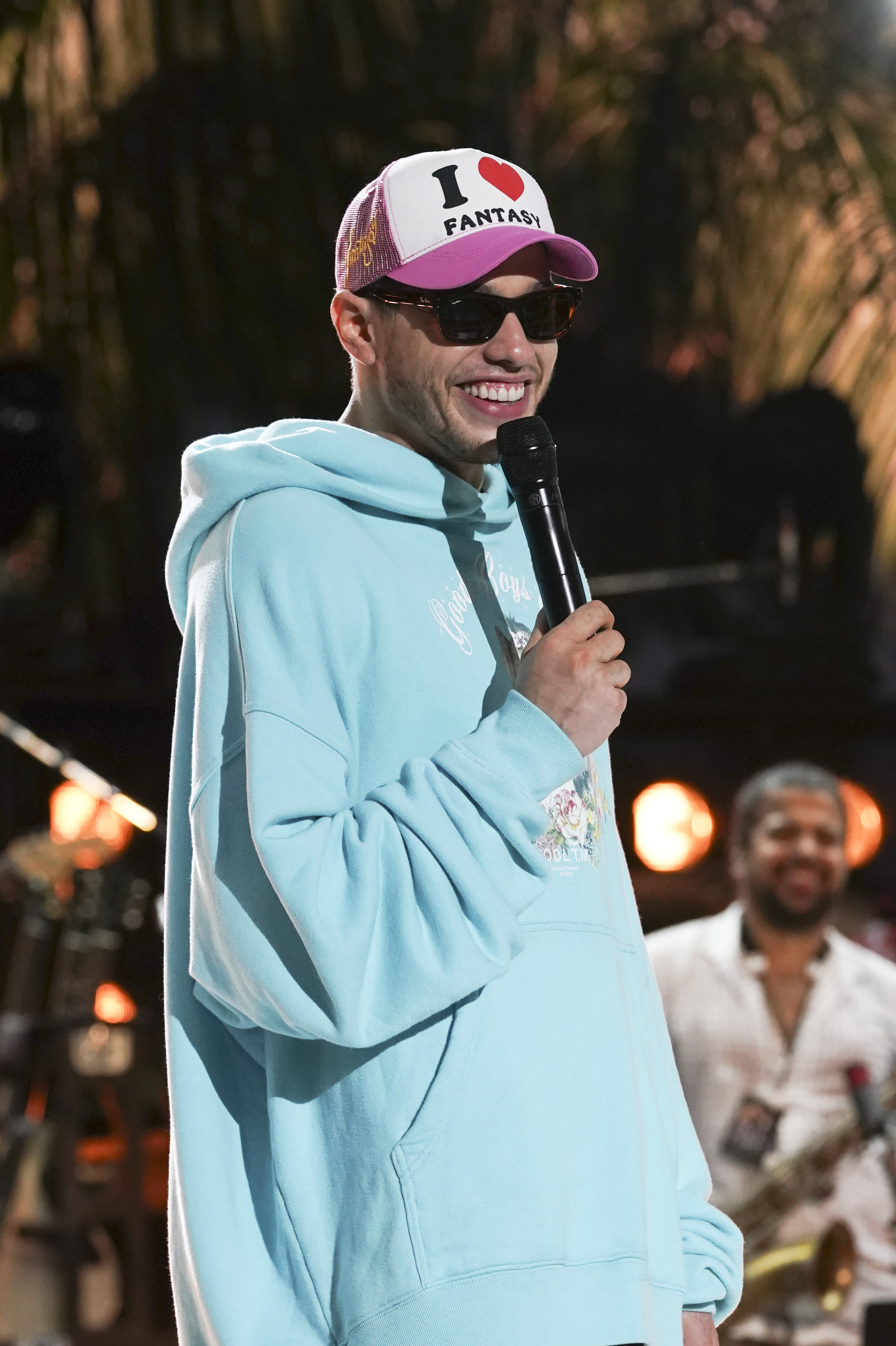 The penultimate episode of the season documents Kim and her sisters' preparation for the Met Gala, which took place back in May.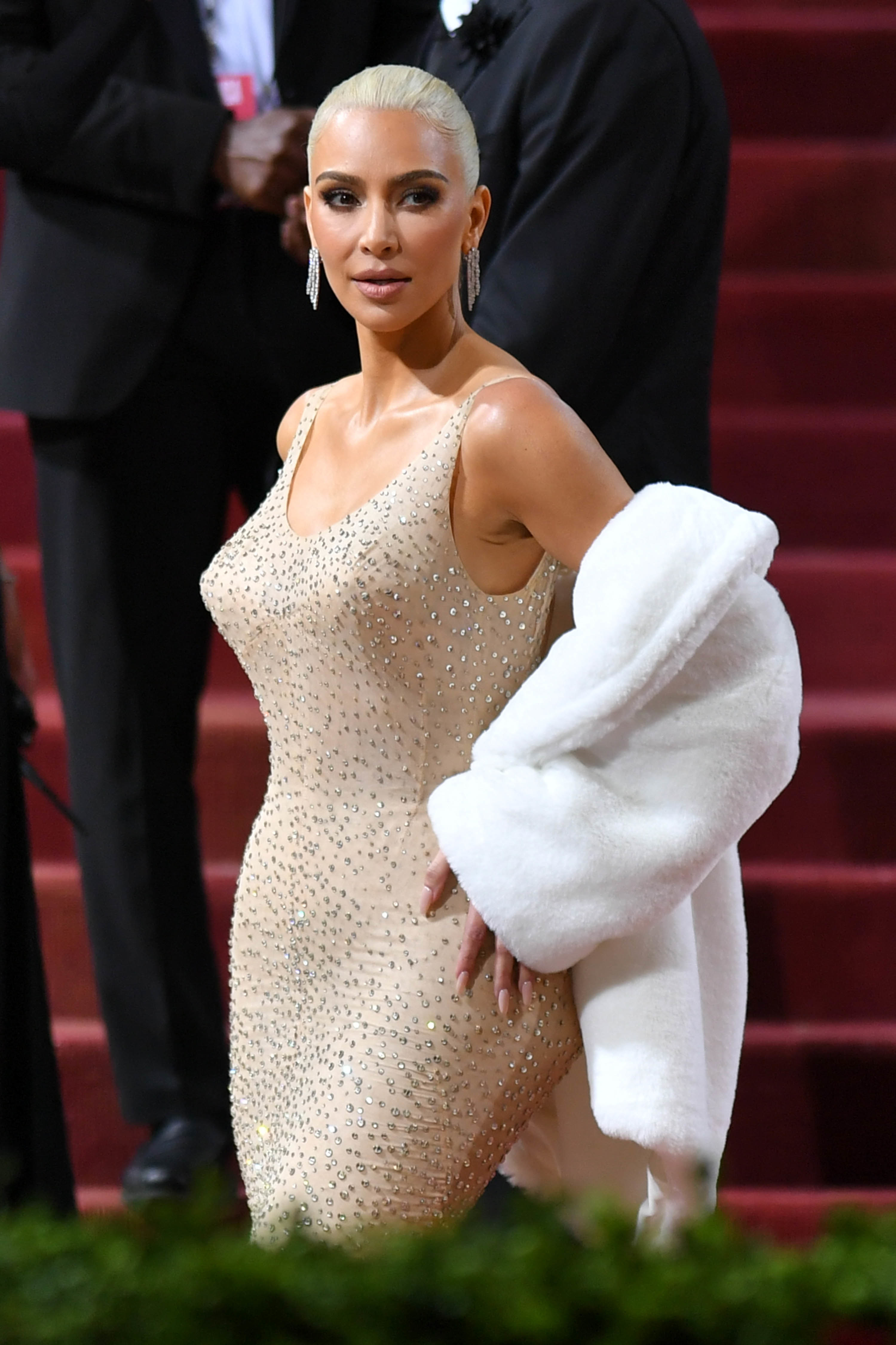 Kim attended the Met alongside her then-beau, Pete, and the pair posed for several red carpet photos together. "You look so fucking handsome," she tells him in the new footage ahead of the event. "Like, so cute."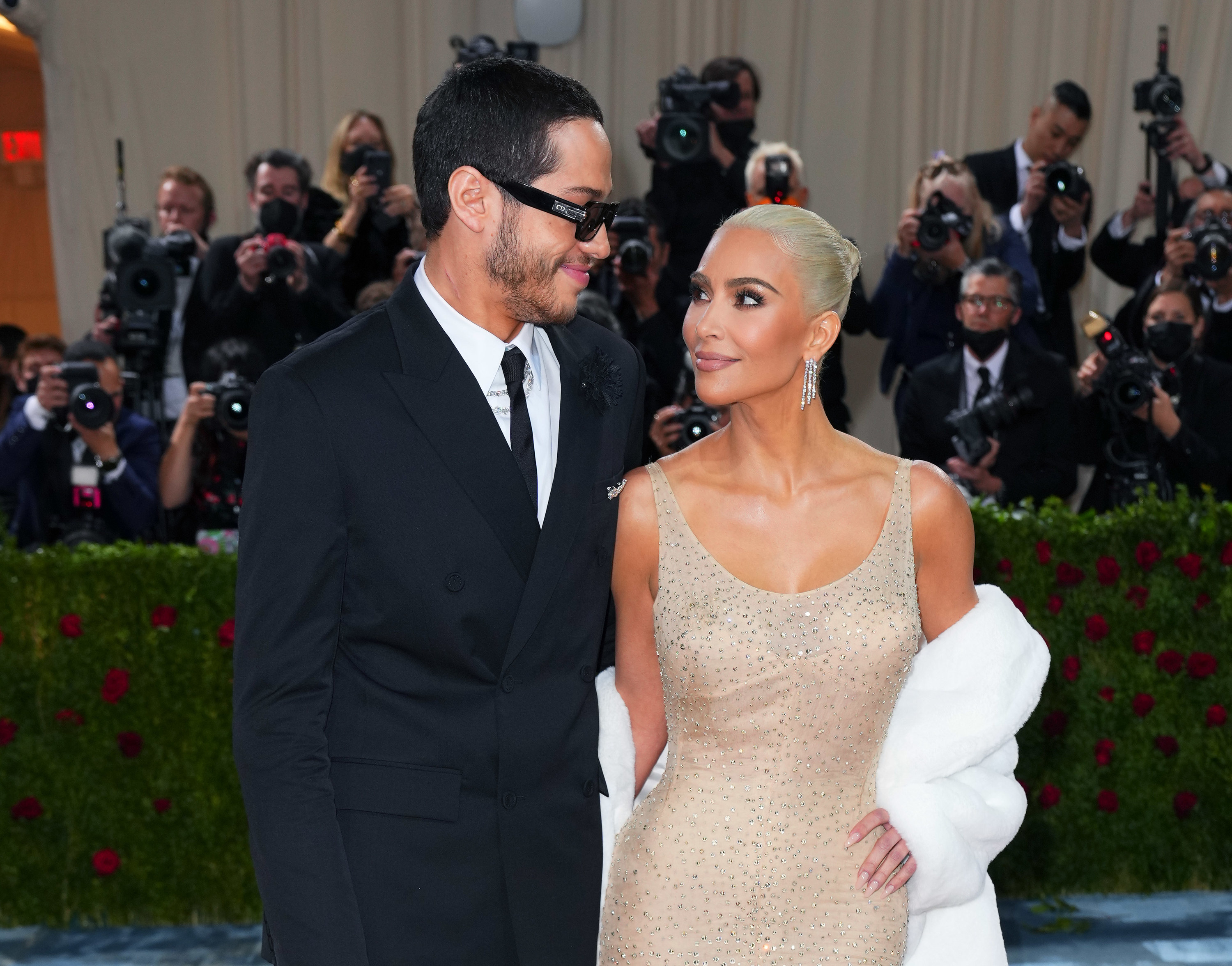 Well, Pete then recalls exactly how things went down when he first attempted to pursue Kim — which is far different from how she's previously explained it.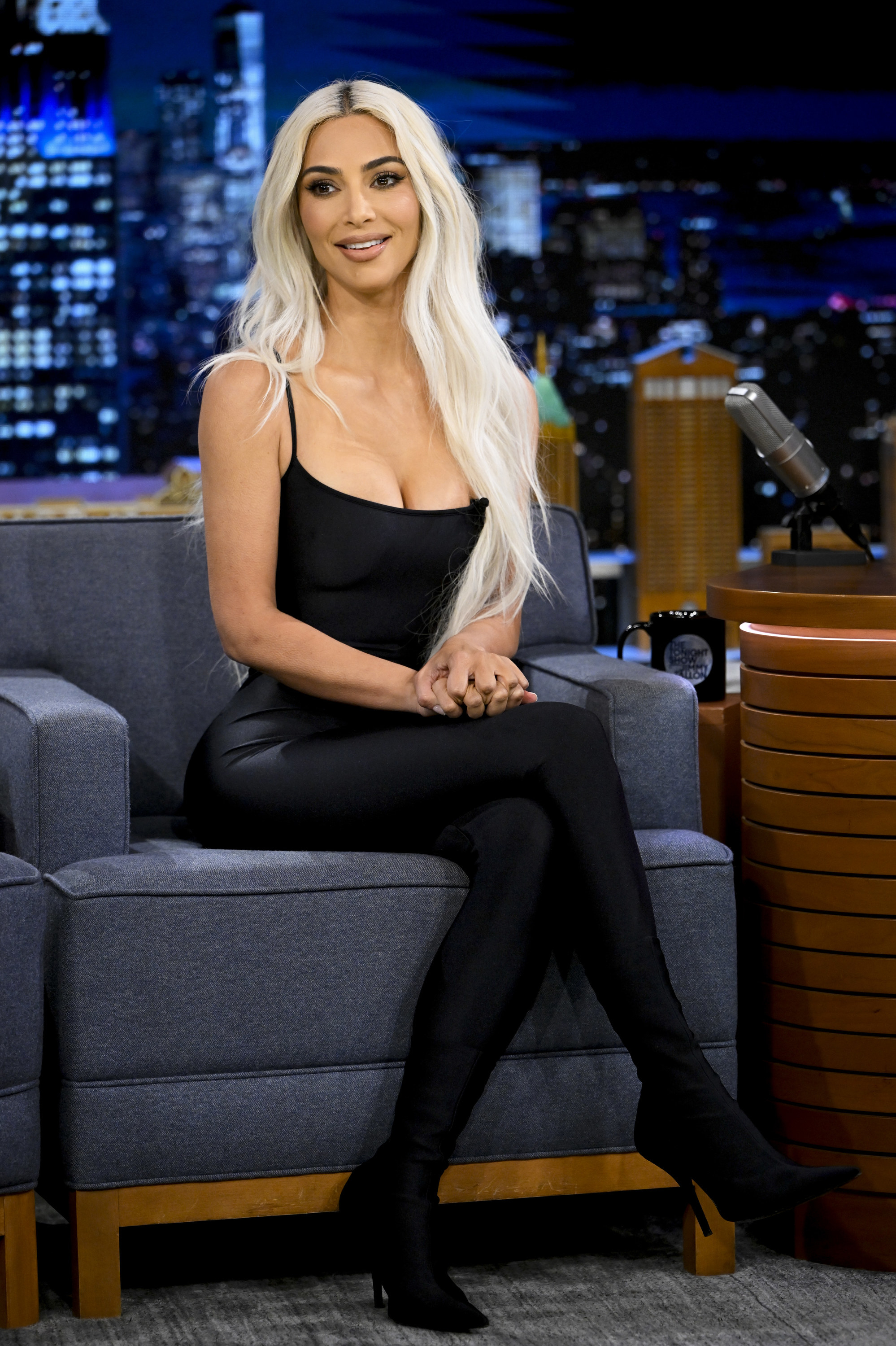 Back in April, Kim said that Pete approached her at the 2021 Met Gala to discuss her then-upcoming hosting gig on Saturday Night Live, which he was a regular on at the time. She then said that when he asked for her number to offer some "advice," Kim — who was covered head-to-toe in a black Balenciaga gown with attached gloves — was unfortunately unable to use her phone because of her outfit.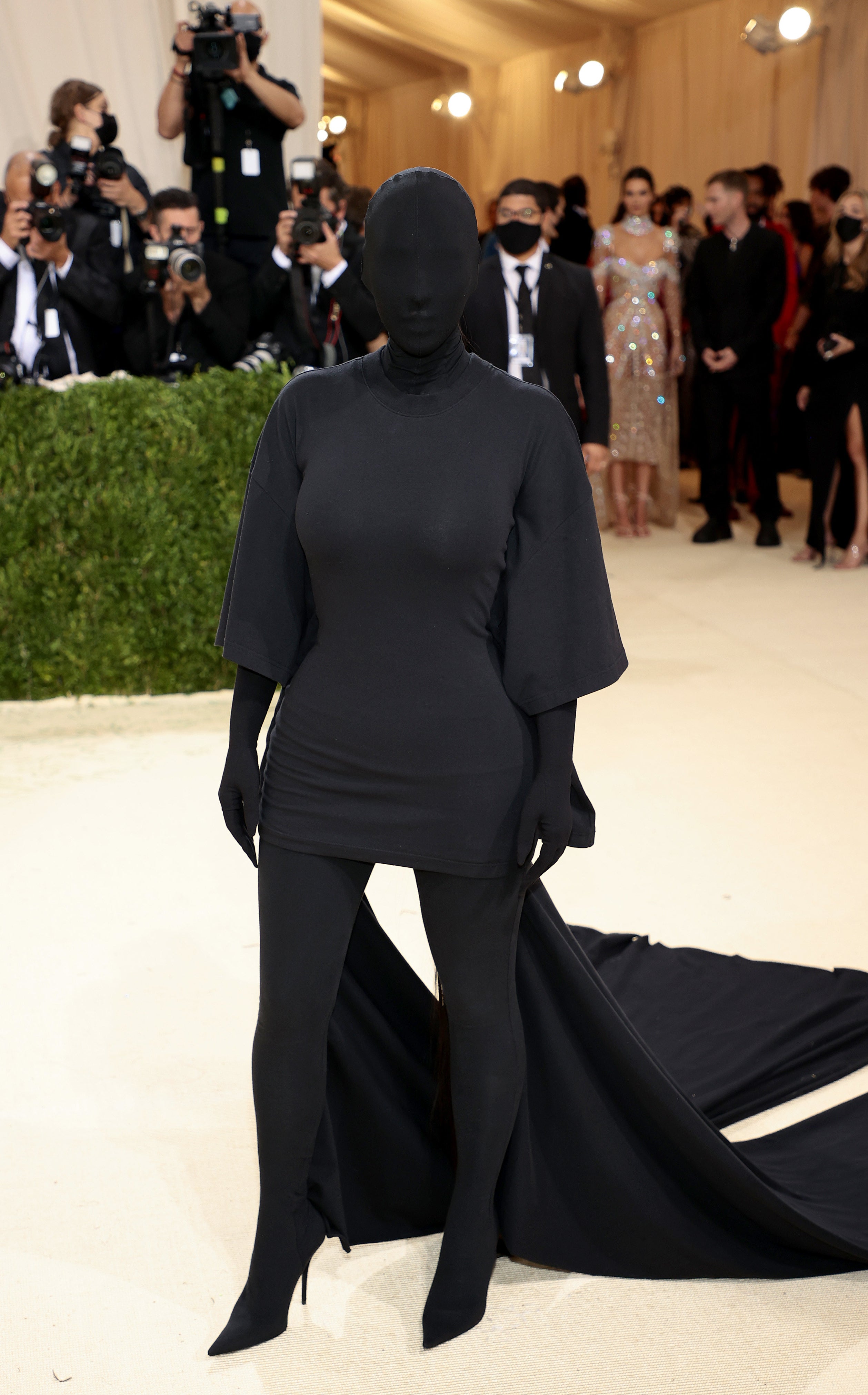 "He was like, 'Take my number if you need anything.' And I had gloves on and I couldn't get in my phone with the gloves, and I was like, 'Oh I have gloves! And I can't—' And he was like, 'All right cool,' and walked away," Kim recalled, adding that Pete had been "asking around" for her number after hearing that she was "going through a divorce."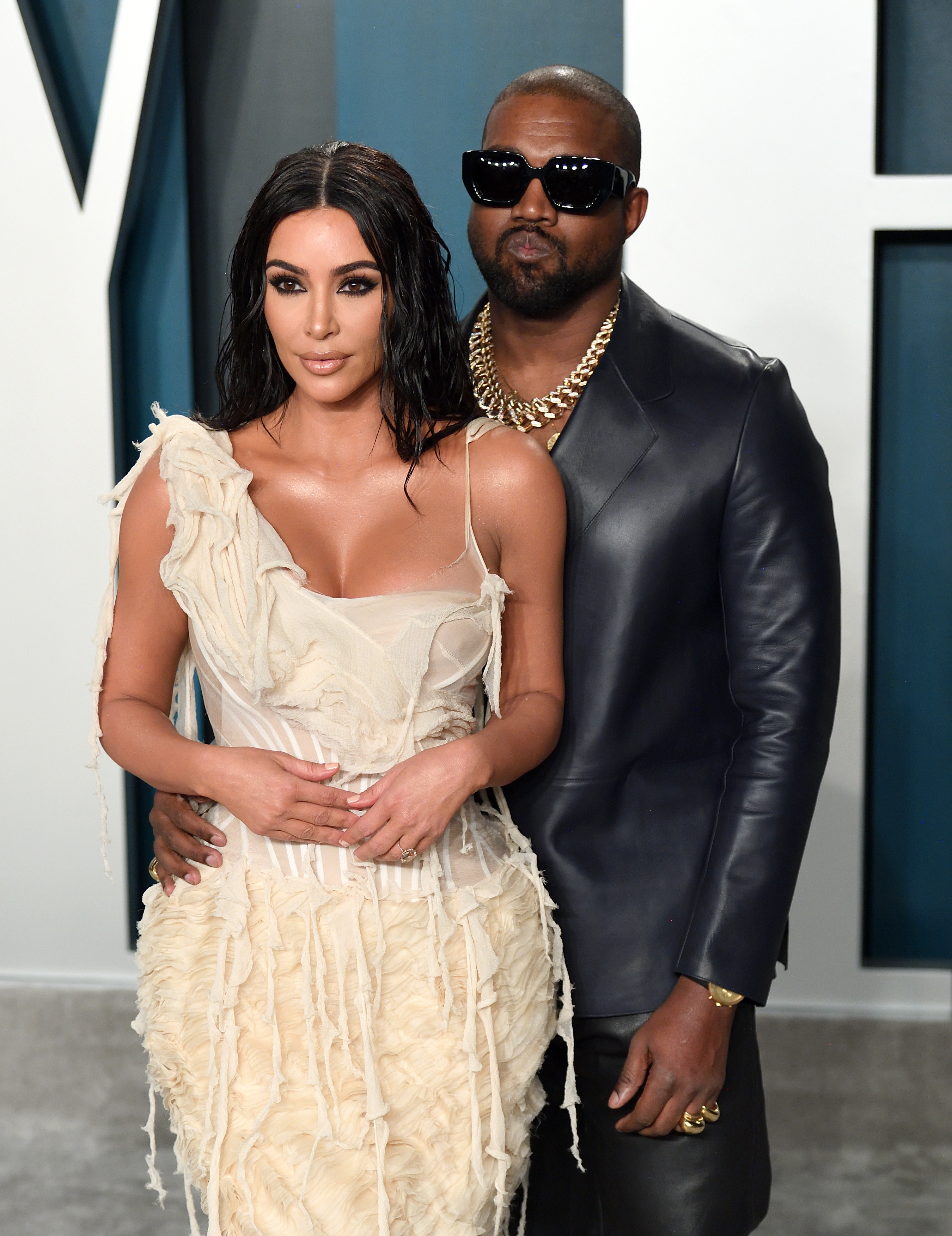 However, judging from Pete's more recent recollection of the awkward mishap, it looks like he didn't quite buy Kim's "excuse."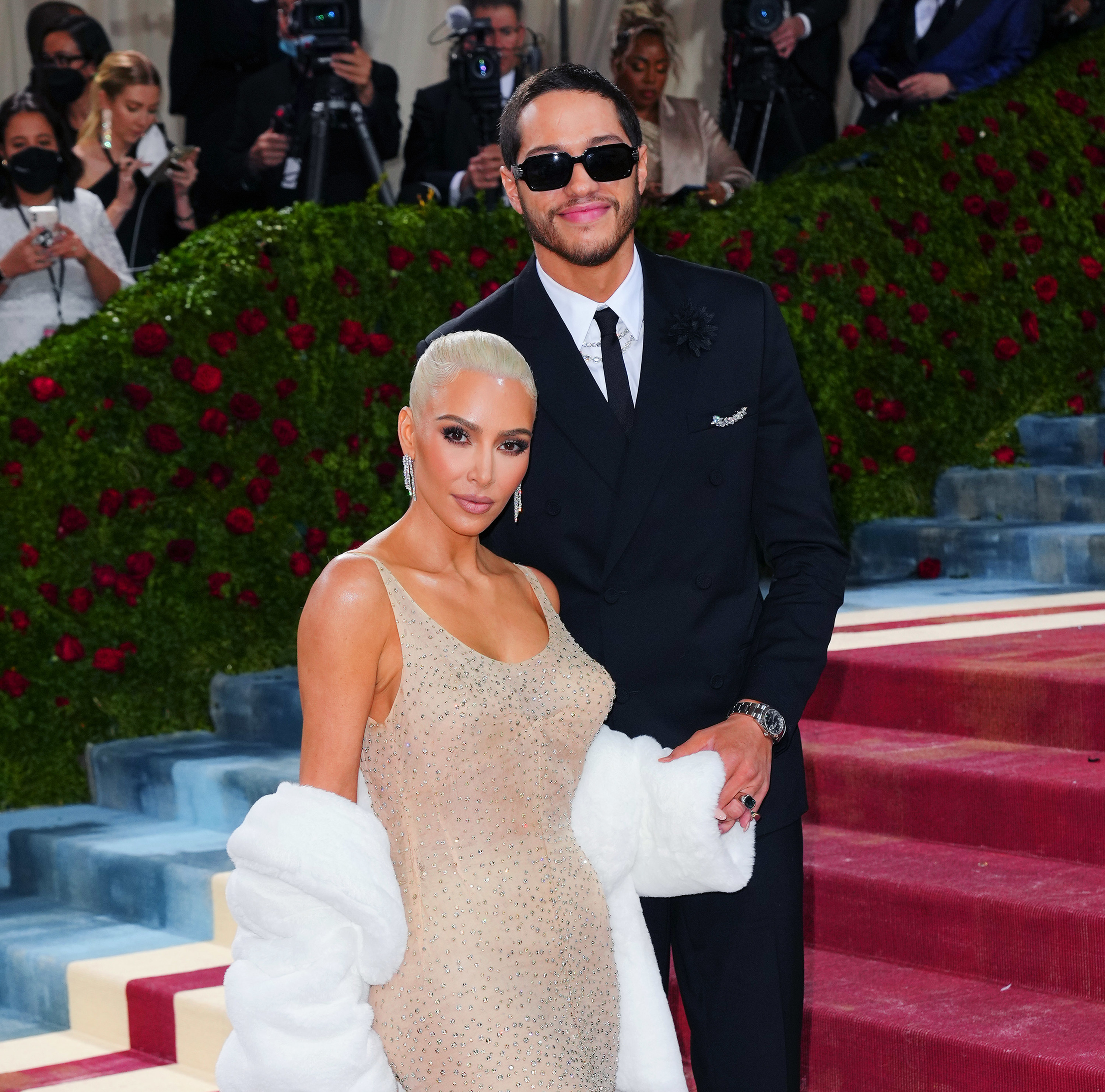 "Remember when I asked for your number at the last Met and you pretended that you couldn't give it to me 'cause you had gloves on?" he quips to Kim in the latest Kardashians episode.
The beauty mogul smiles and replies, "I know. Will you ask me again this time? I don't have gloves on," to which Pete says, "Sure, I will."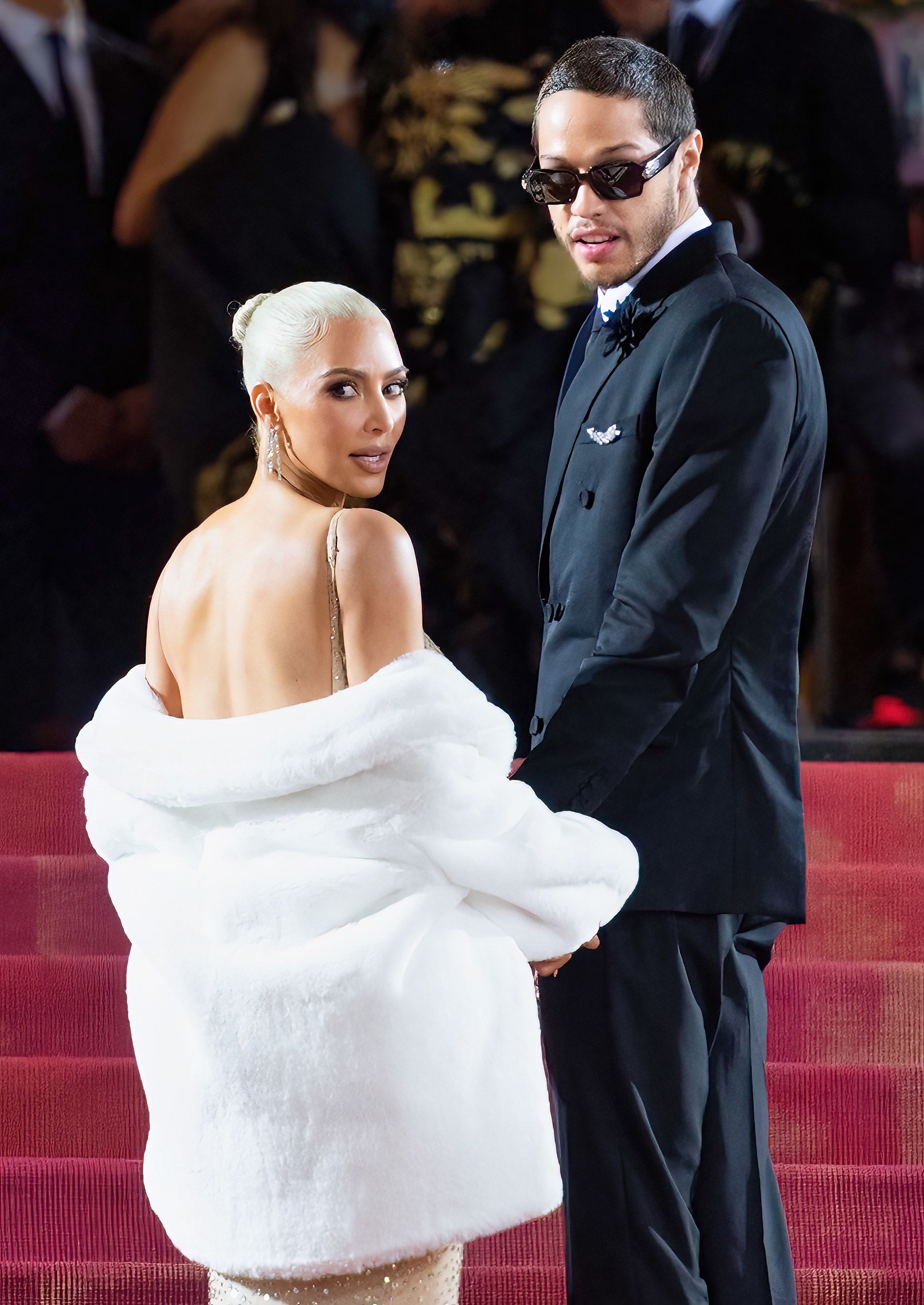 "That was actually the nicest excuse ever," Pete says. Kim interjects, maintaining that it "wasn't an excuse," but the comic doesn't quit.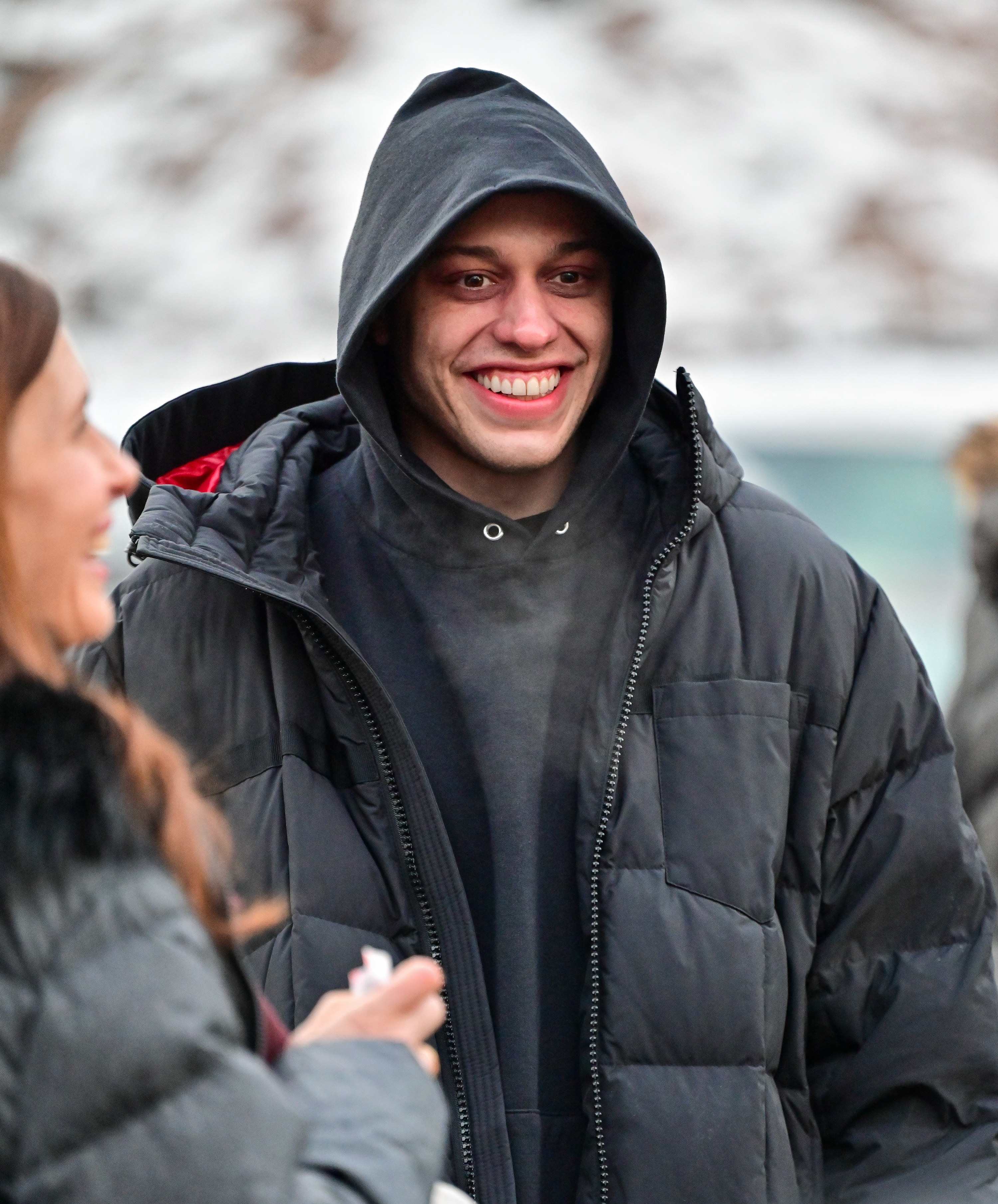 "Like, I knew it was an excuse but I remember being in the car like, Wow, she knows how to make someone feel really good about themselves. I thought that was really sweet," he jokes. Kim looks smitten as she replies, "Aw. Had only I had known."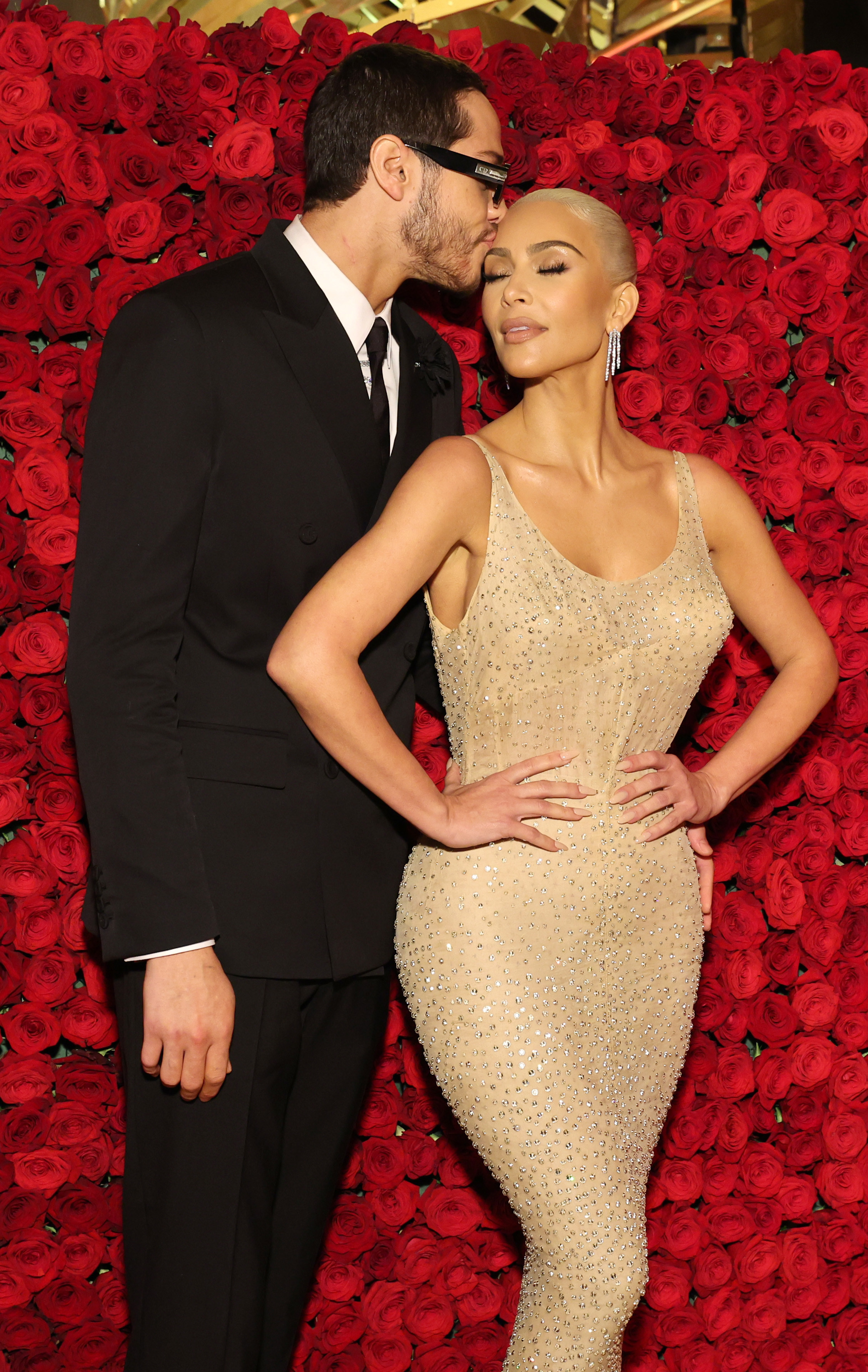 Later on, we see Kim and Pete discussing their flurry of public appearances as they travel to the Met. The pair had made their red carpet debut just days prior to Anna Wintour's esteemed event: at the White House Correspondents' Dinner on April 30.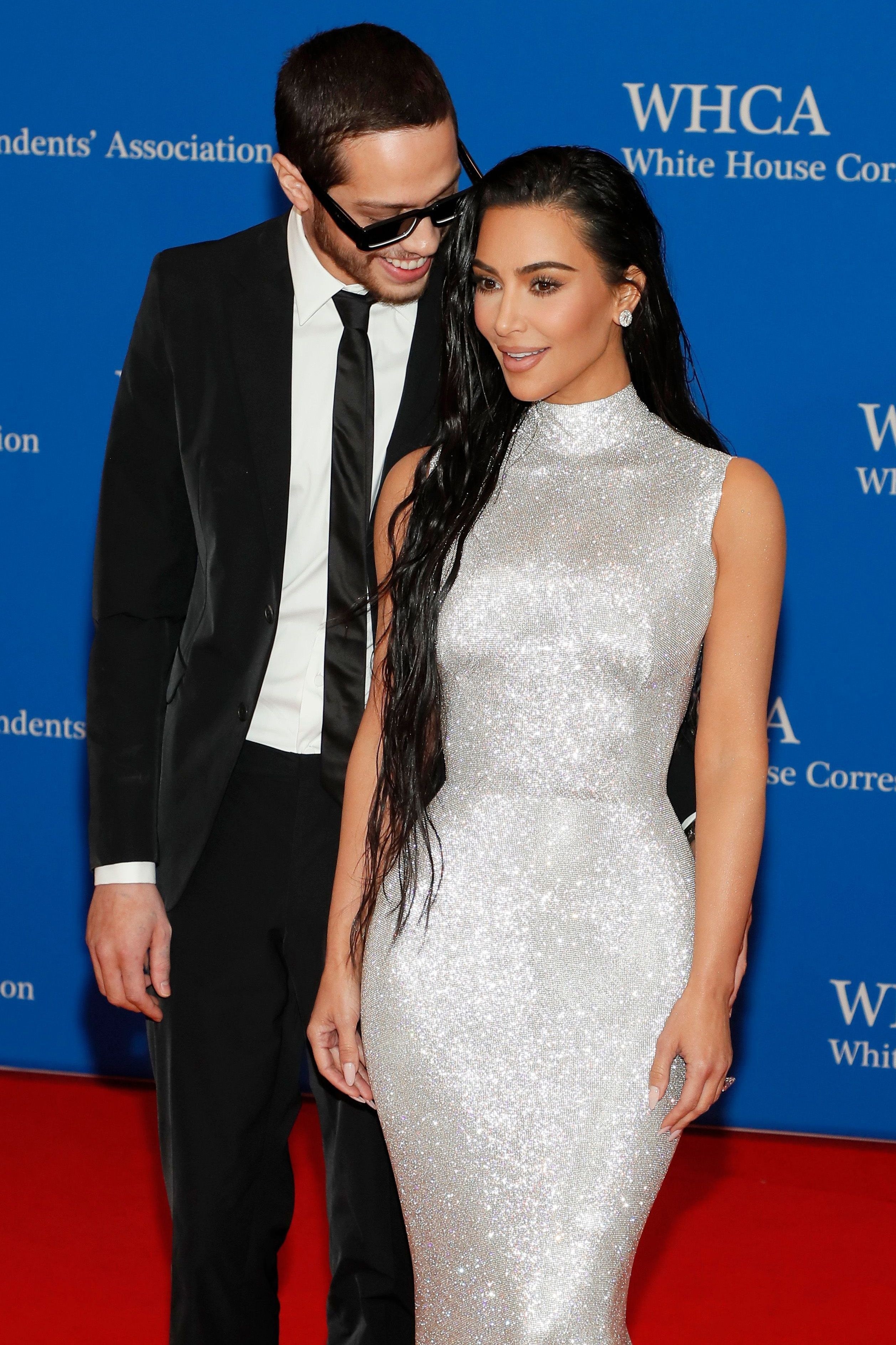 "I really wanted our first red carpet for me to be in brown hair," Kim says as she reflects on the night.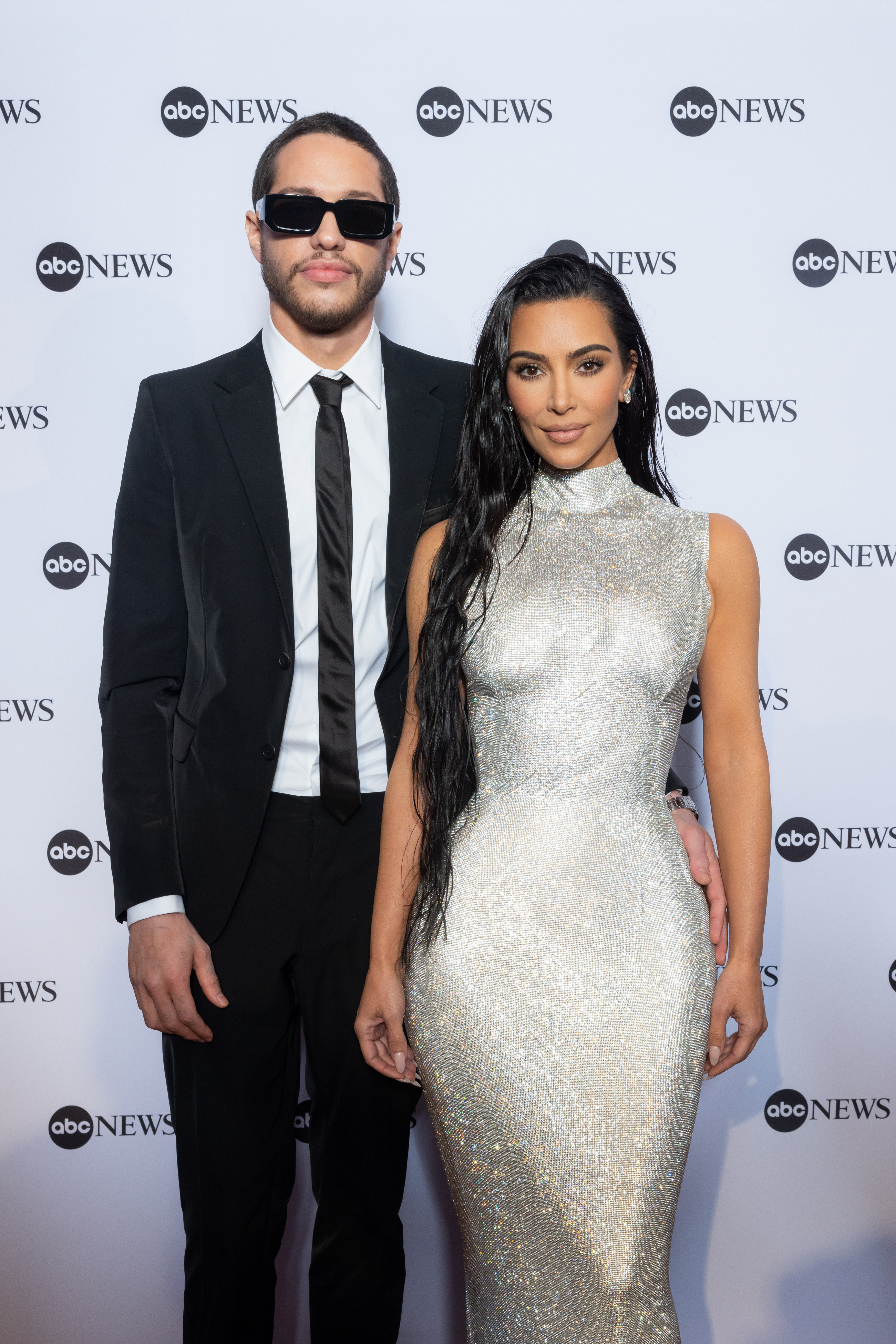 "And like I said, I wanted it to be a non-fashion event," she adds. Pete jokingly responds, "Yeah, I wanted us to be getting slimed at the Nickelodeon Kids' Choice Awards, but you know. To each his own."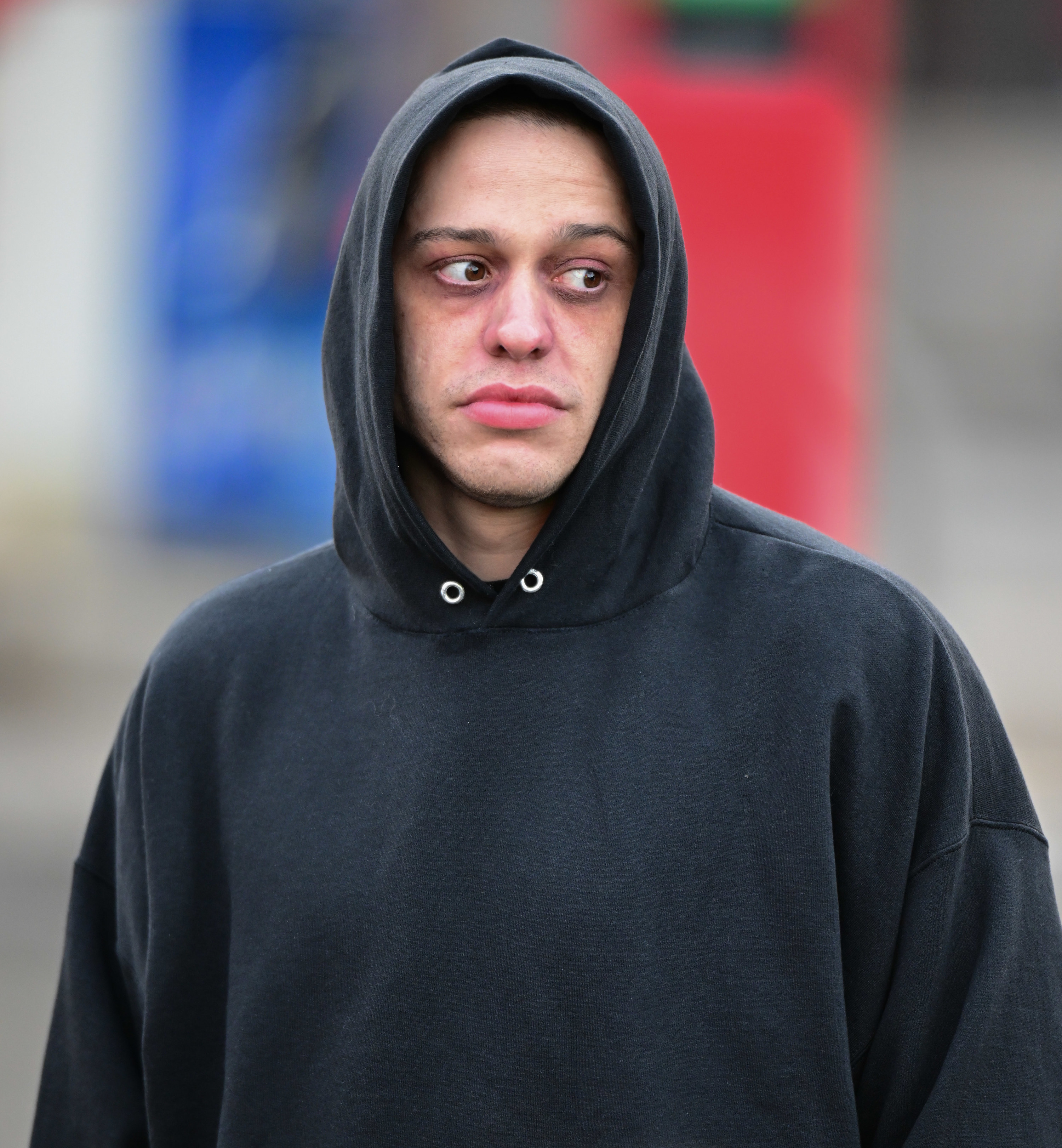 Getting candid about the reality of their jam-packed schedule, Pete admits that he found the appearances to be "super stressful."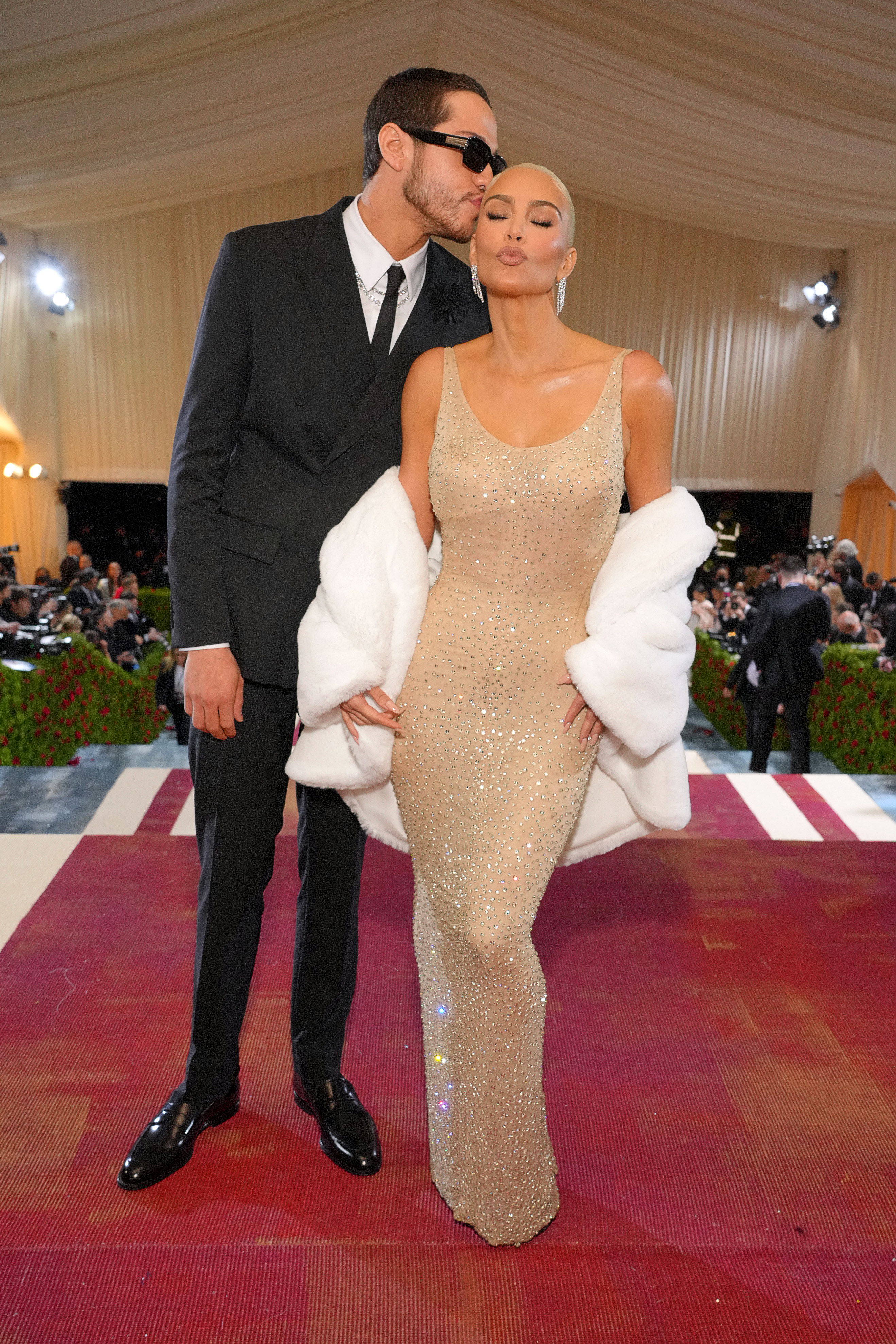 "These things are a lot," he says. "Super stressful. And to do three — or two — back to back?"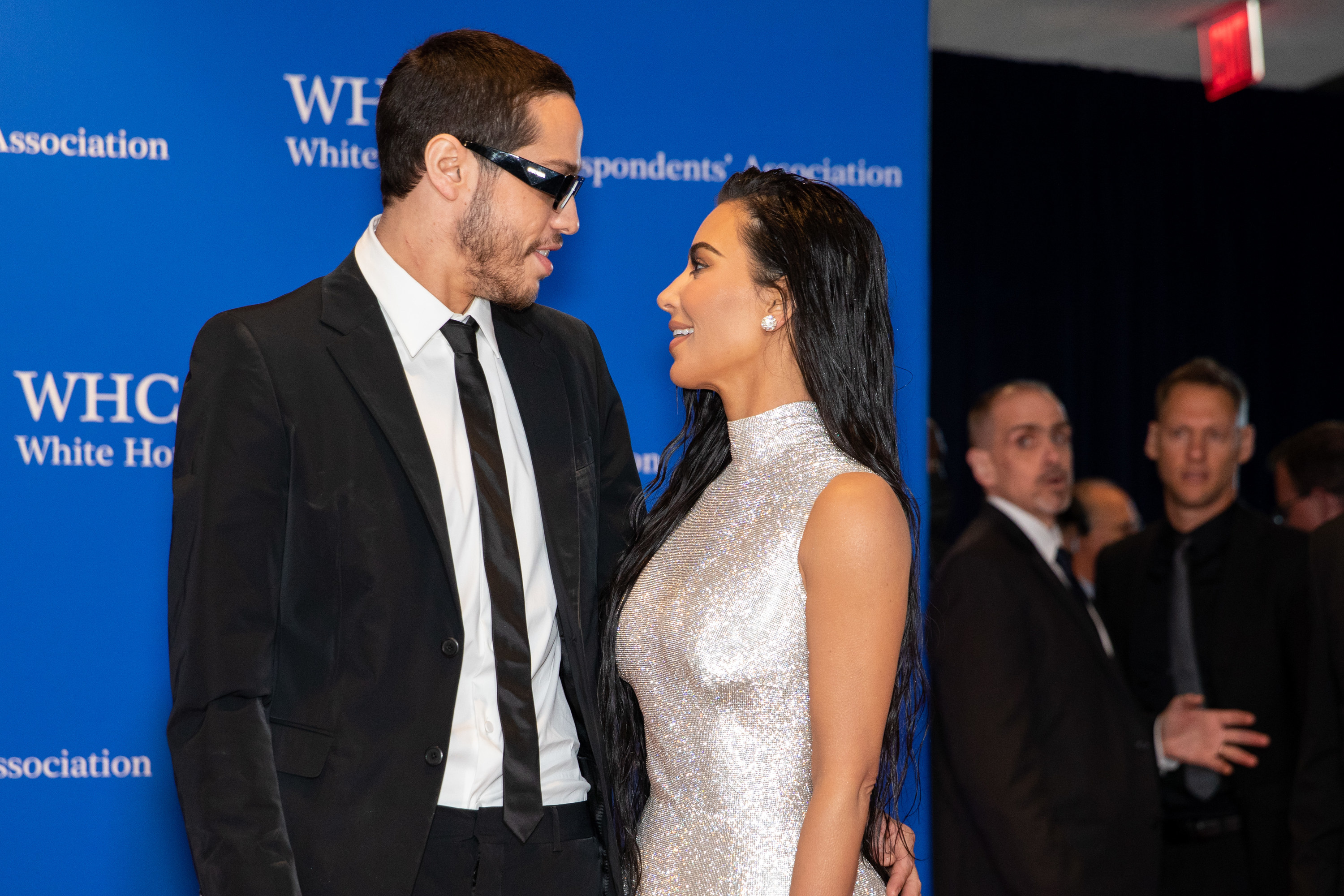 "Two back to back was the killer," Kim agrees. "We'll never do the White House again."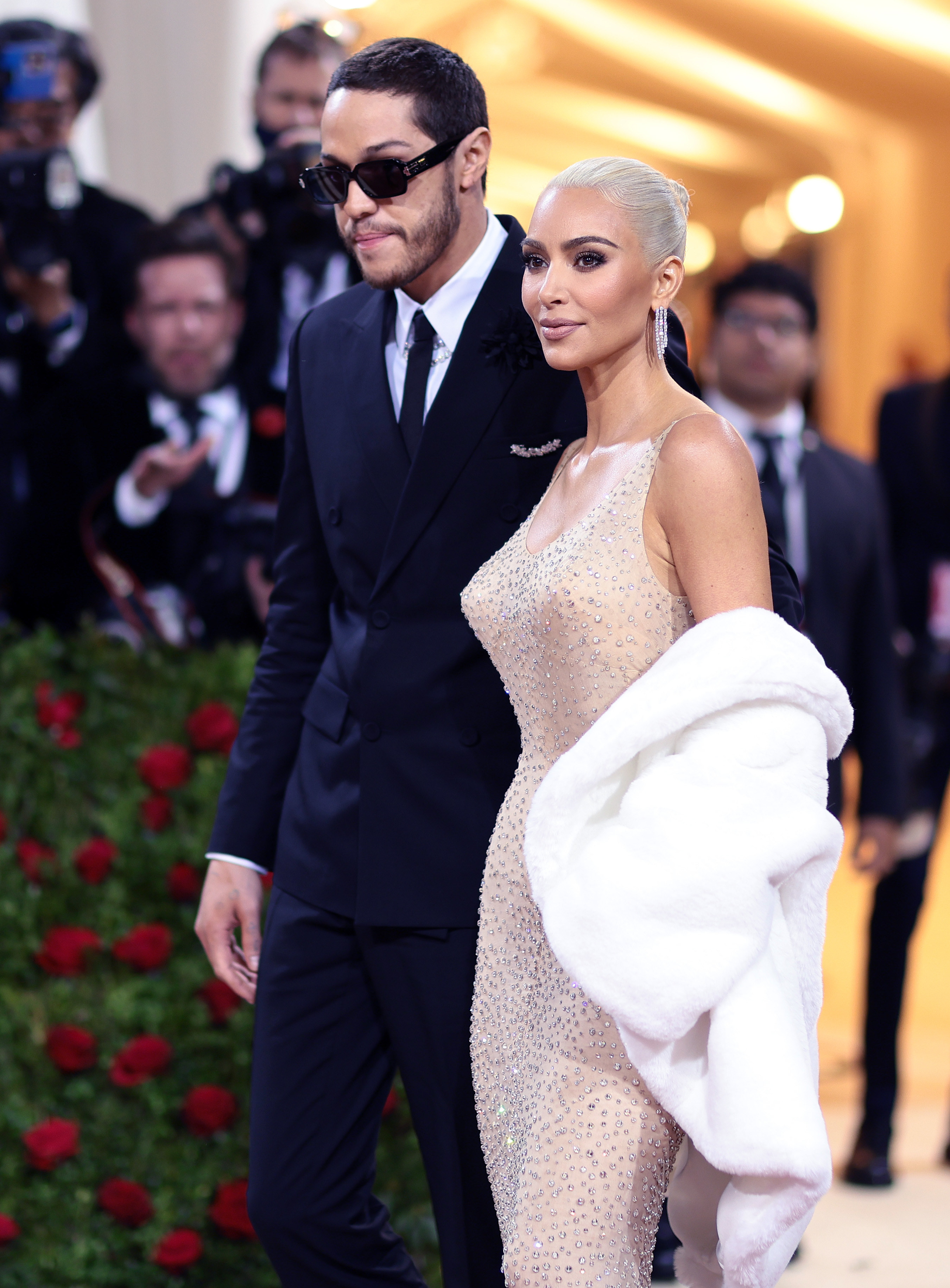 And then, toward the end of the episode, we finally see the extended cut of ~that~ Kim and Pete shower scene teased in the trailers back in July.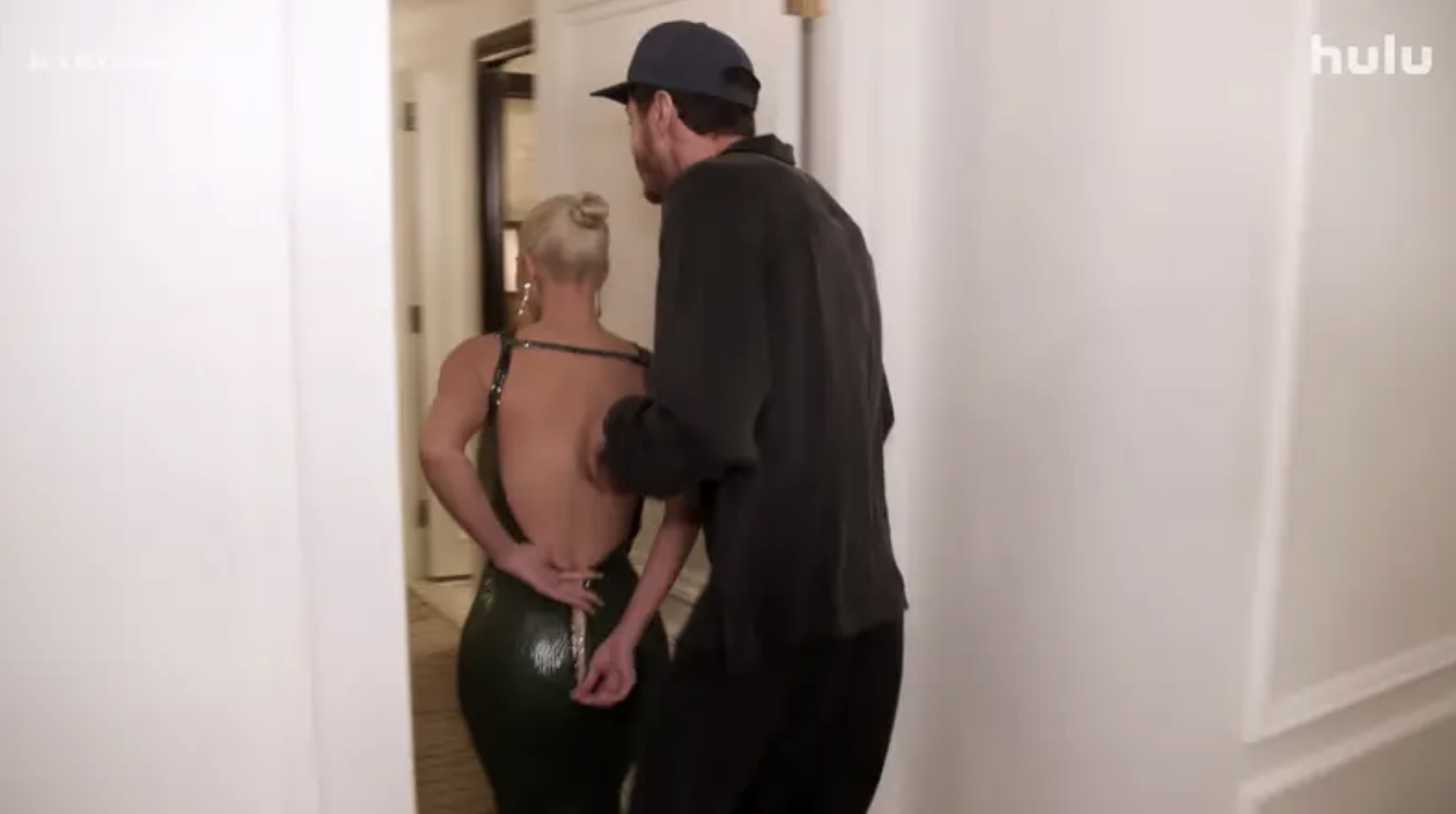 If you need a quick reminder, Pete attracted tons of attention over the summer after a Kardashians trailer showed him literally dropping everything at Kim's request when she asked him to shower with her.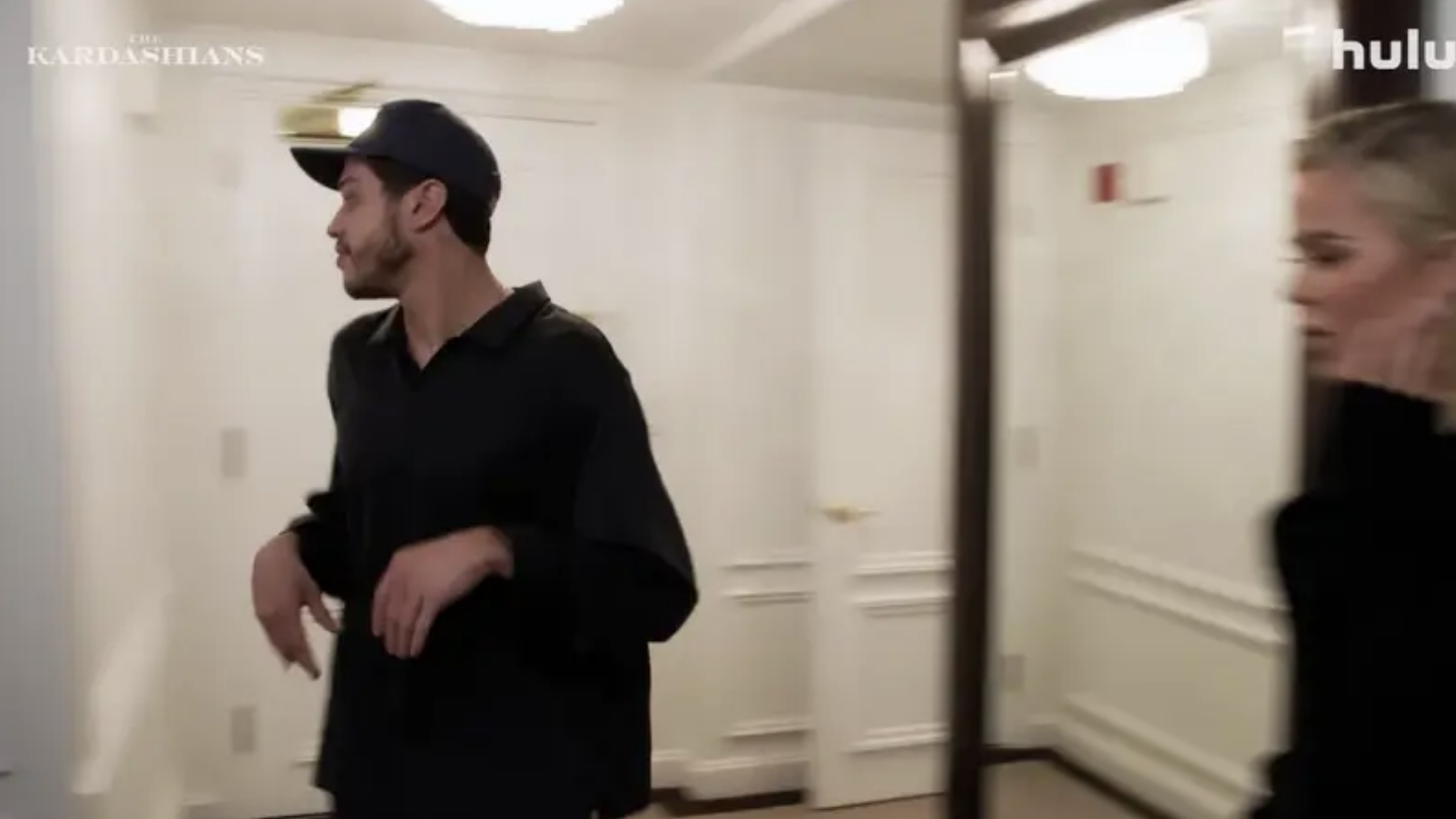 And in the recent episode, we see exactly that. "Let me just ask Pete if he wants to — Babe?" Kim says, calling for him. "Do you wanna shower with me really quick?"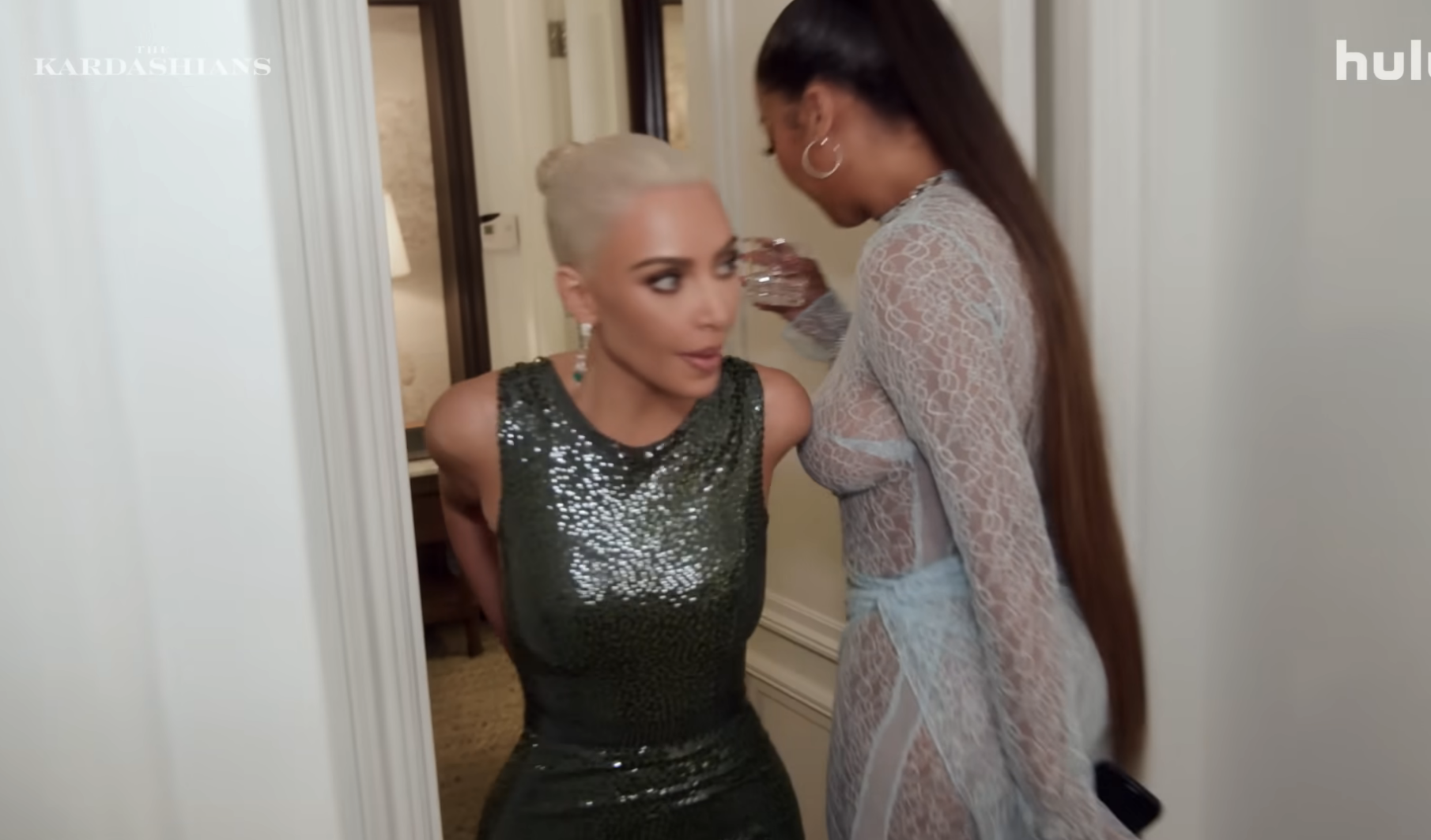 As we know, Pete literally flings everything away and scurries after Kim. Khloé, who was speaking to Pete at the time, looks really confused as she questions out loud: "Shower with her?"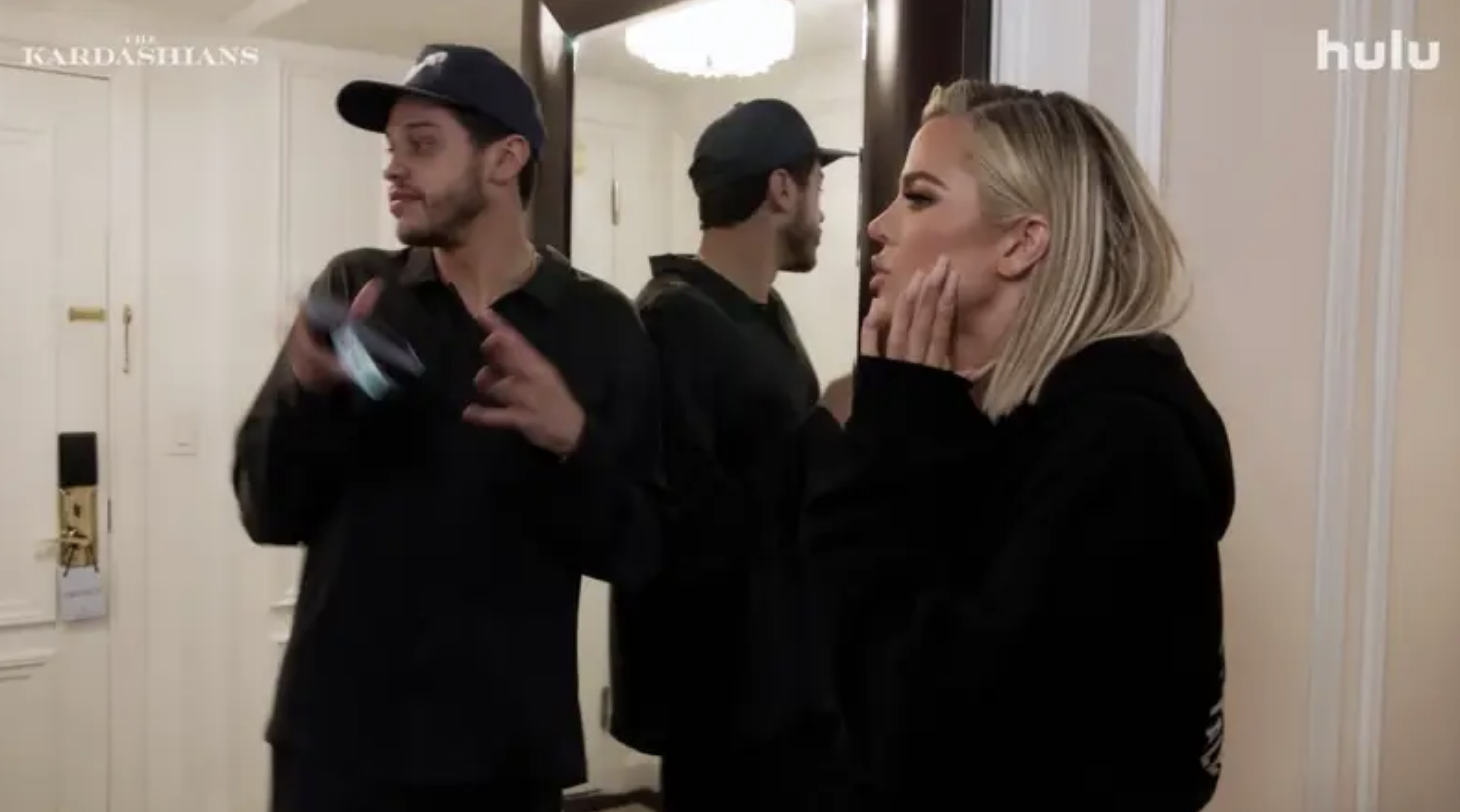 A very puzzled-looking Khloé then says, "What just happened?" as the entire crew around them bursts into fits of laughter.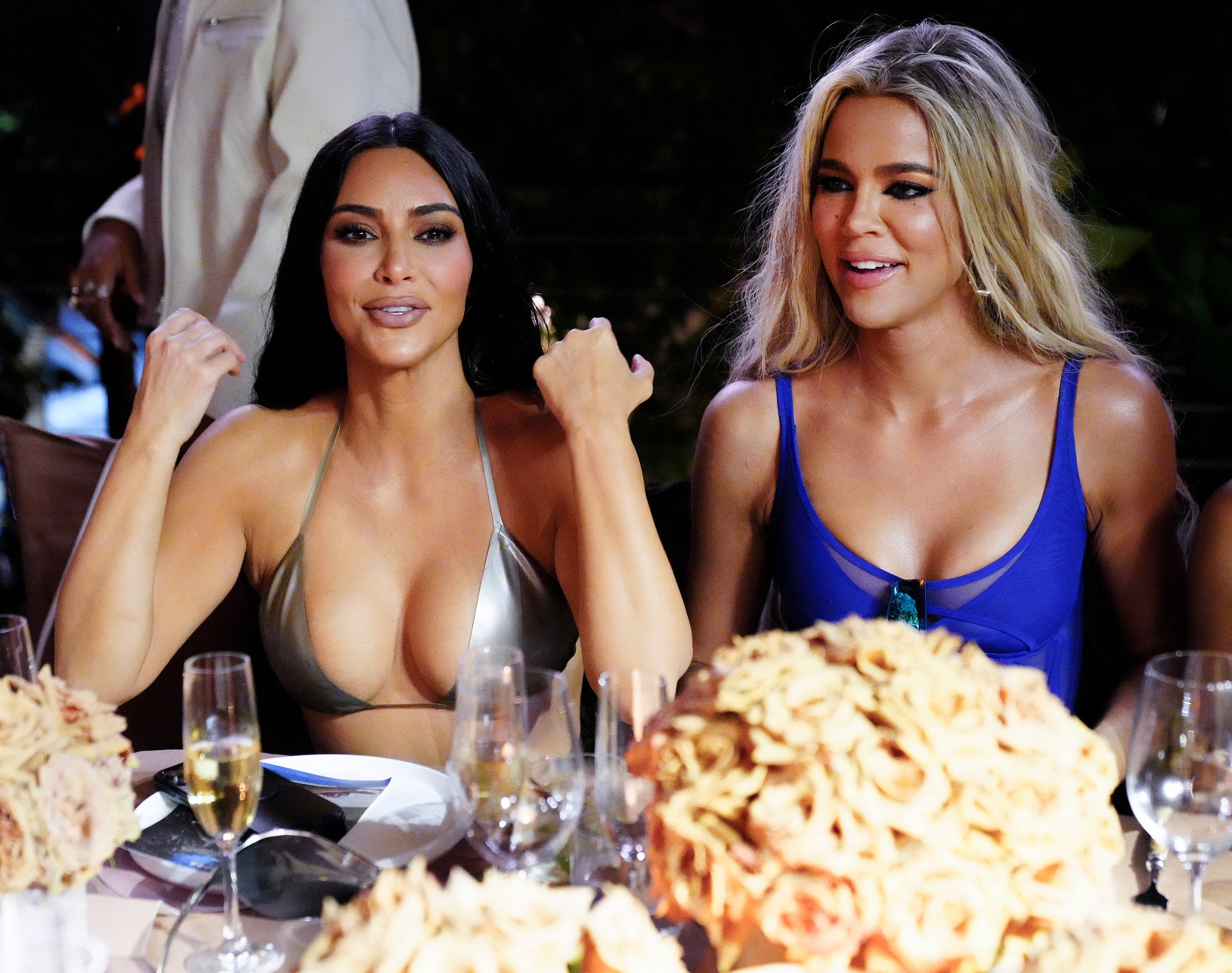 When Kim and Pete are done, Khloé asks her sister all about it. "I wanna know what you were doing in the shower," she says.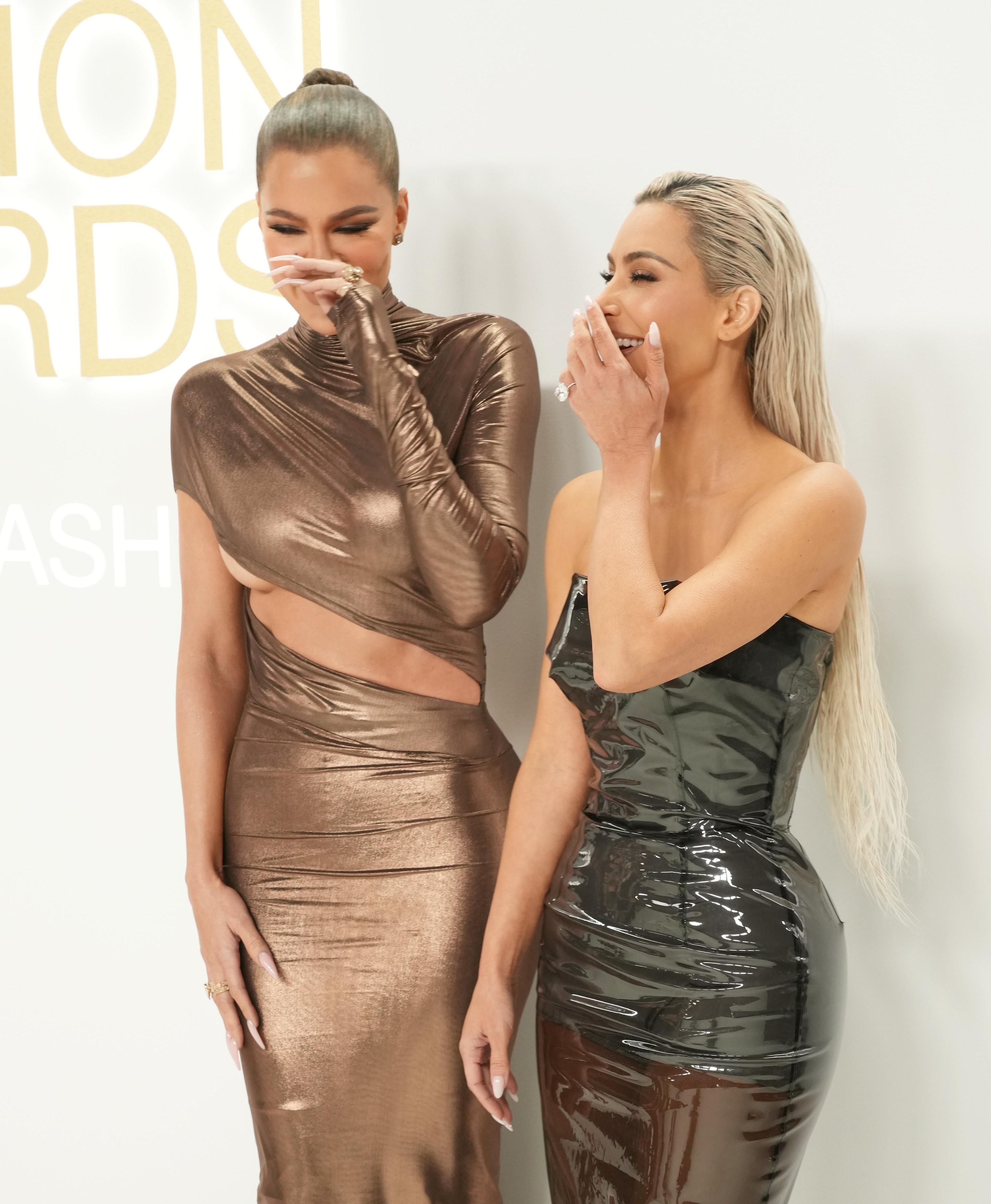 Kim remains calm as ever and clarifies that it was in fact just an innocent shower, though she can't hide the gleeful smile on her face.
"That was quick guys. It was a shower," she says, before repeating herself when Khloé quips: "You can get a lot done in that time."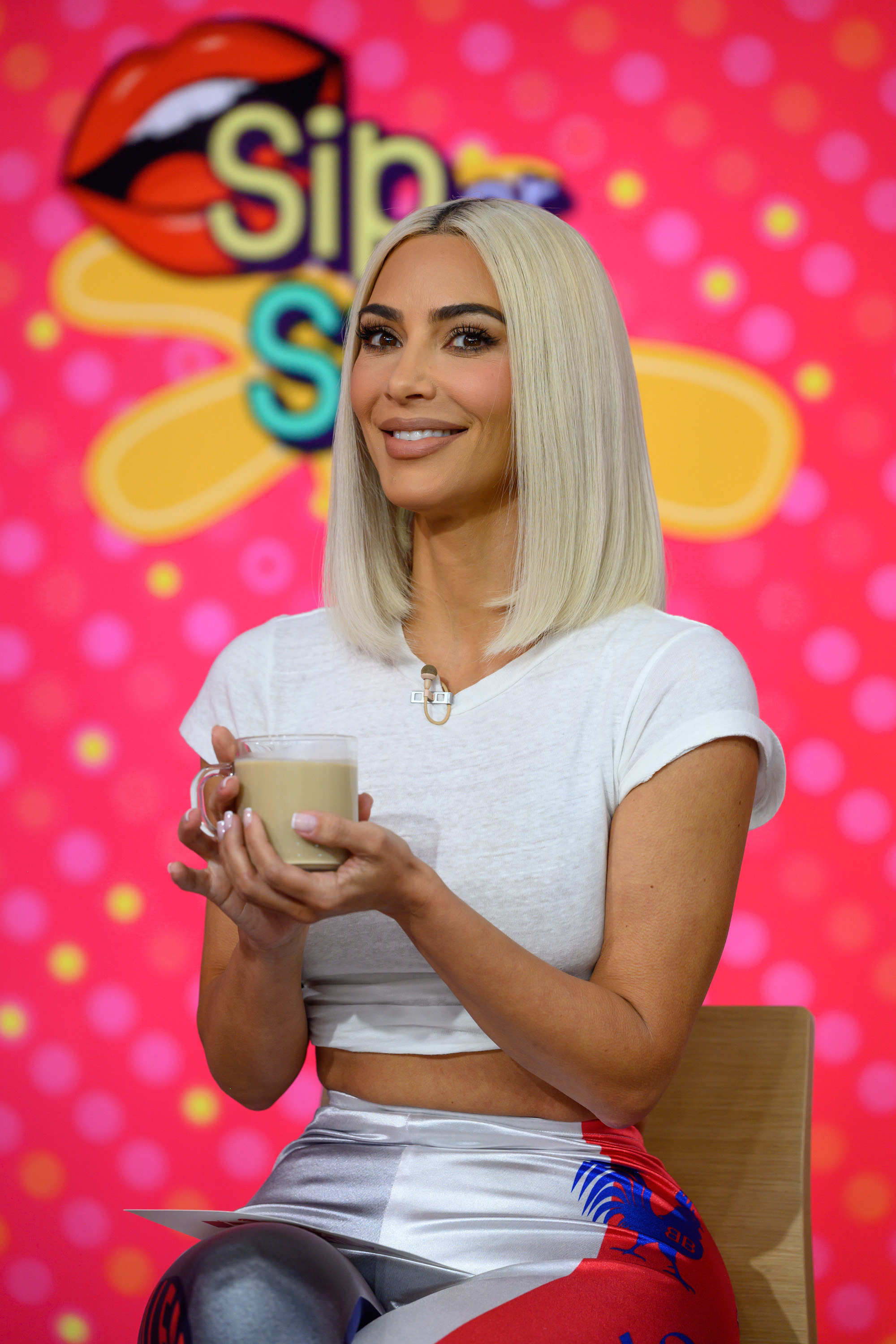 As mentioned, Pete's on-camera appearance in The Kardashians has been a long time coming. Just recently, in fact, speculation around his apparent disappearance from the show reached an all-time high after fans noticed that he'd been edited out of frame in one bizarre scene from last week's episode.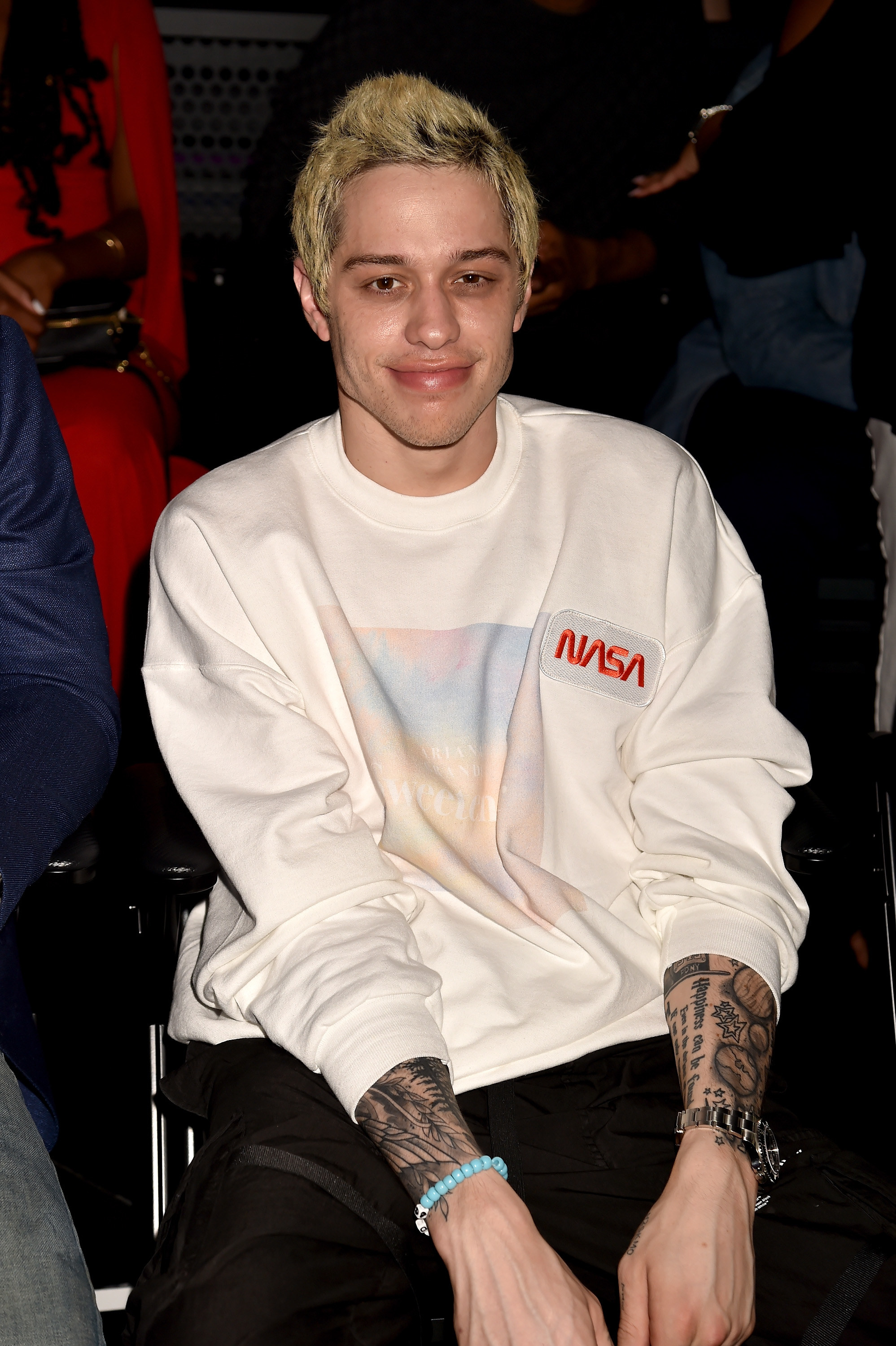 In the footage, Kim visited Ripley's Believe It or Not museum in Florida with Pete to try on the iconic Marilyn Monroe gown just days ahead of the Met.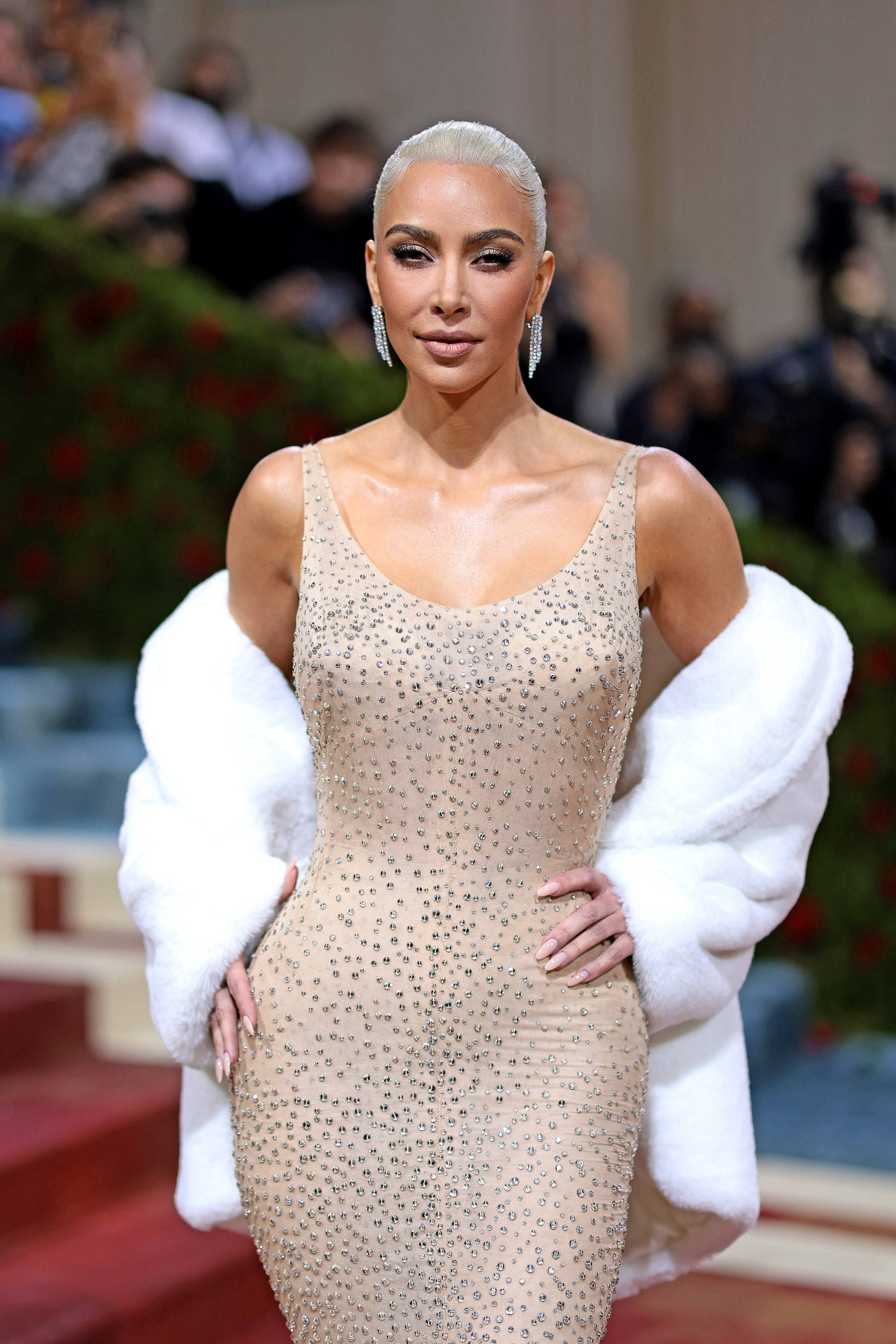 Given that a previously released video of the dress fitting showed that Pete was definitely there, eagle-eyed viewers were left pretty perplexed when the episode showed nothing but a sneaky, blink-and-you'll-miss-it shot of his legs and torso.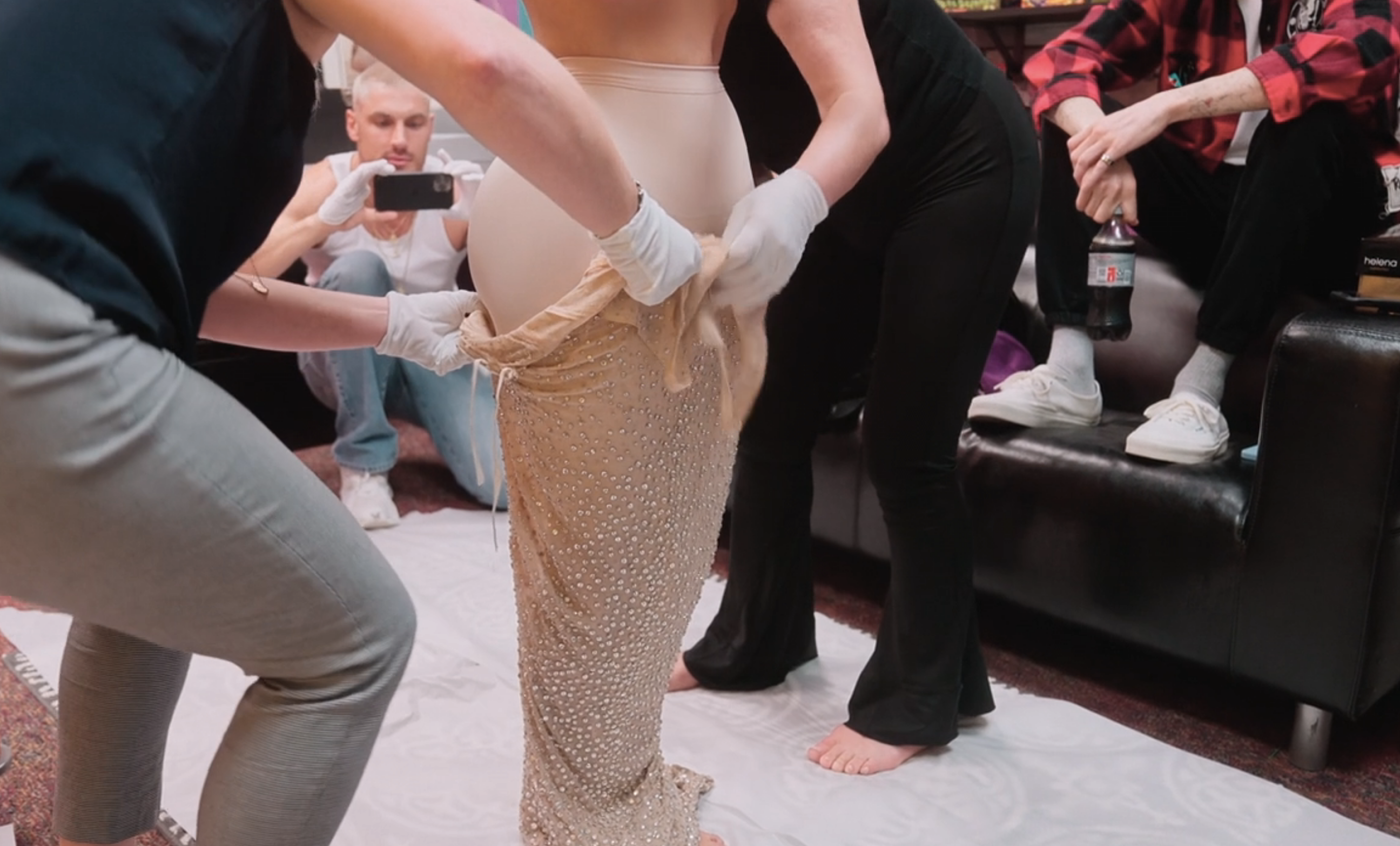 Taking to Reddit to discuss the edit, fans expressed their confusion at the bizarre cut. "lmao im weak at the way they cropped out Pete from the Marilyn dress trial fitting,"one person wrote. "you just see his long ass legs."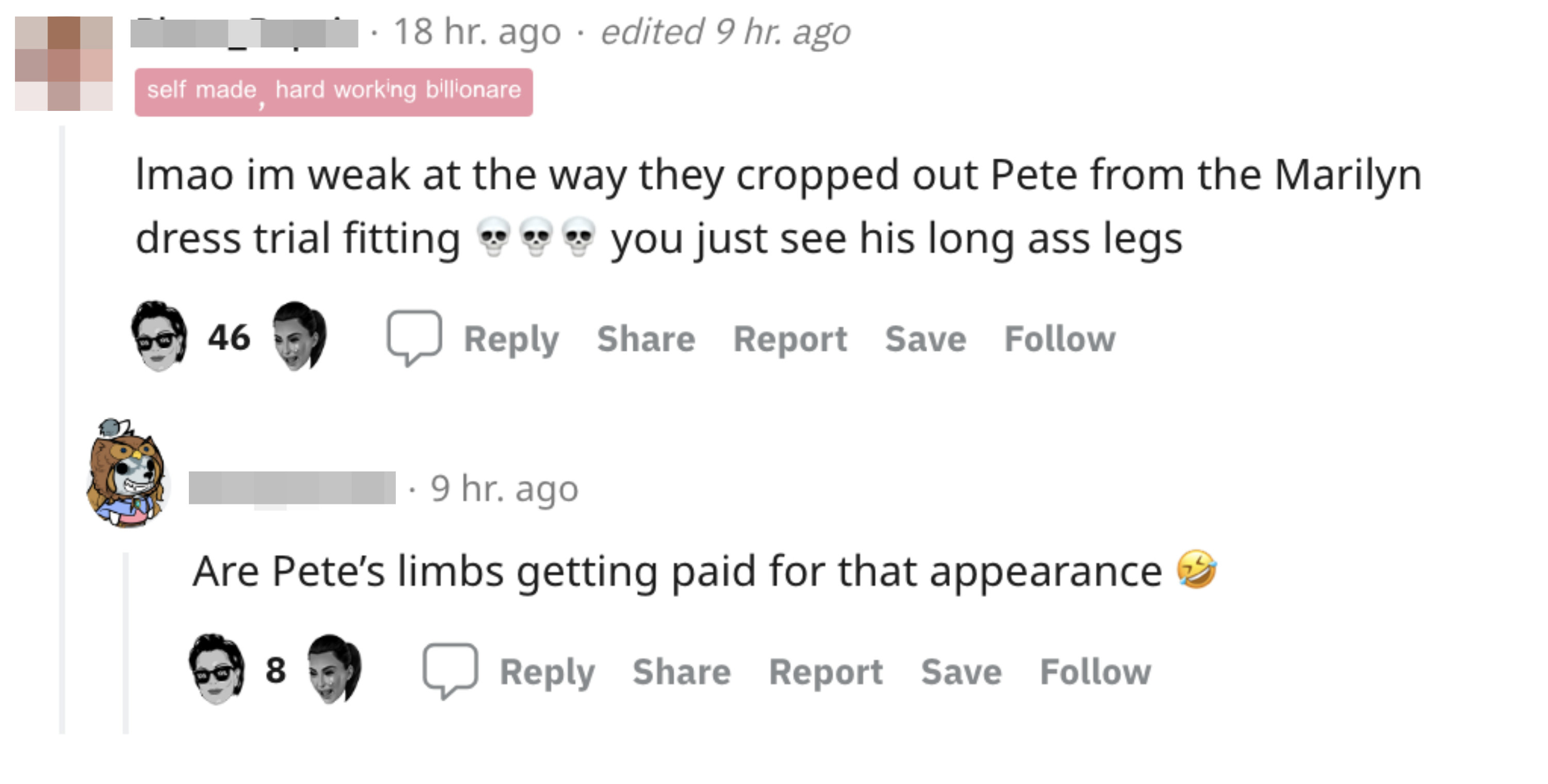 "It was hilarious that he was fully sitting on the couch while she tried in the dress in Florida and they cropped him out LOL," echoed another.

On Twitter, more people questioned the decision, even speculating that some messy drama had gone down between the exes and thus resulted in his lack of physical onscreen appearances. There was even speculation that Pete had demanded an on-camera appearance fee after the split and that's why his presence on the show had been limited to phone calls and Kim recounting stories about him.
"The way they've cut out pete out of this entire kardashians season I need to know what happened," one person wrote.
"Lots going on, but let's focus on the most important issue. Pete Davidson has been fully edited out of this season of Kardashians," another said.
"pete really isn't in ONE episode of the new kardashians. he was on speaker phone for a phone call, and he's referenced/talked up throughout, but we never see him," someone else added.
"Man they really did a good job of cutting Pete out of The Kardashians lol," another echoed.
But all's well that ends well, and Pete's new appearance has finally put viewers' confusion to rest! You can watch the latest episode of The Kardashians now on Hulu or Disney+. The next episode, which is the season finale, will air on Nov. 24.