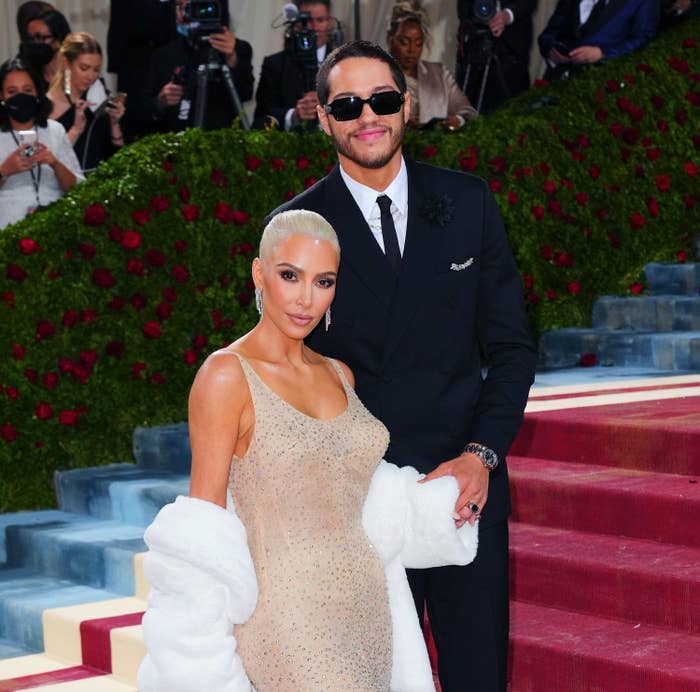 The pair reportedly found it too "difficult" to maintain a relationship due to their "demanding schedules" and "long distance dynamic."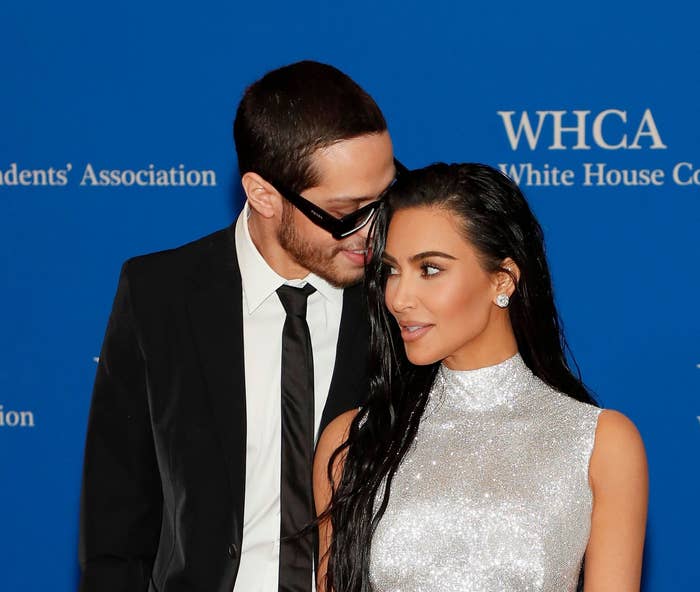 Though neither party has publicly discussed the breakup as of yet, a friend of Pete's, Johnny Potenza, has since claimed that it was the Saturday Night Live comedian who initiated the split, alleging that Kim's complicated relationship with her ex-husband Kanye West proved to be too much "baggage."
Kanye, aka Ye, spent months slamming both Kim and Pete on Instagram earlier this year, though he ended up largely directing his attacks toward the comic.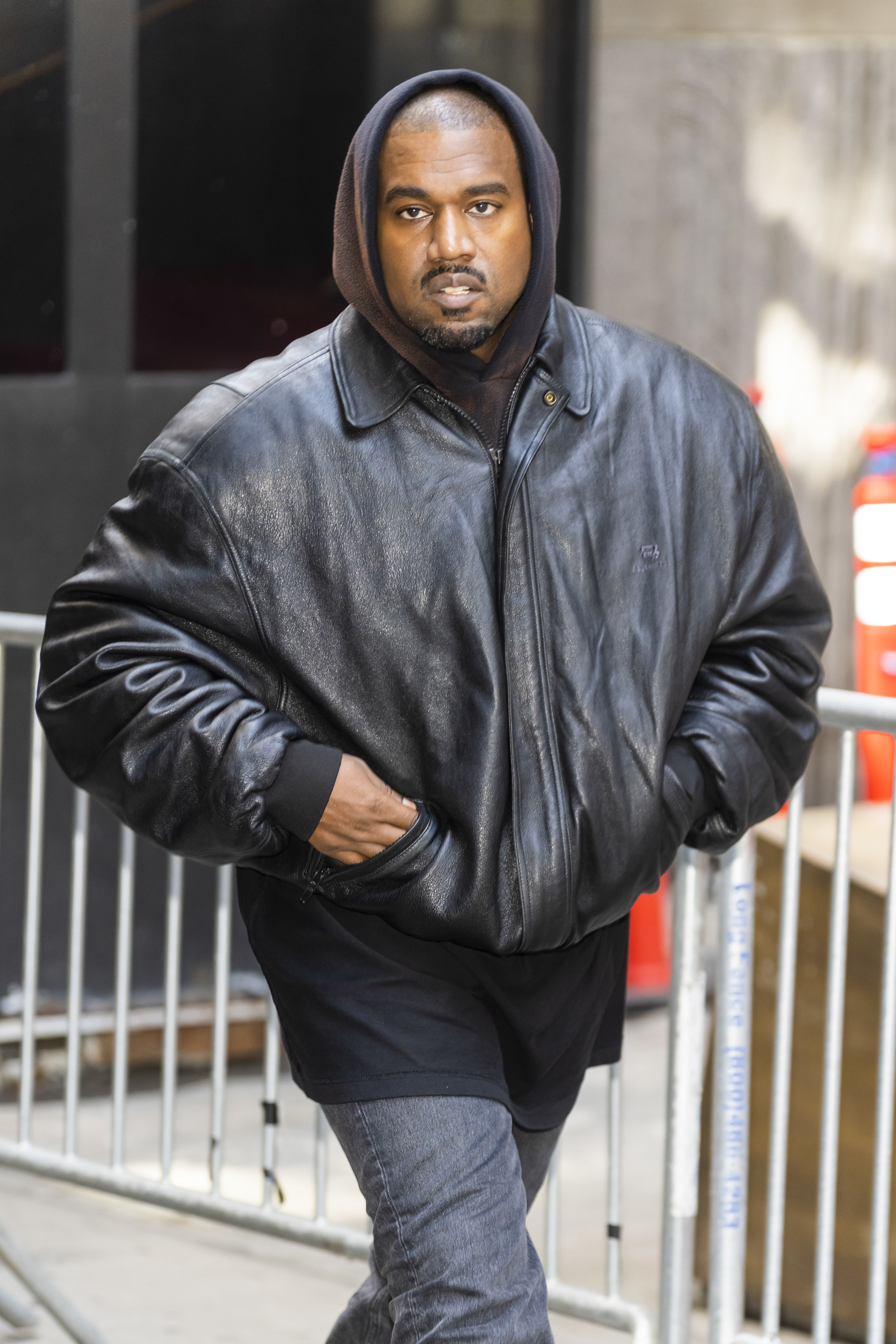 Ye memorably encouraged his followers to "scream" at Pete if they saw him out in public, leading Kim to beg him to stop compromising the comic's safety. He also released several pointed lyrics threatening Pete before depicting a cartoon-like version of his kidnapping and decapitation in a music video.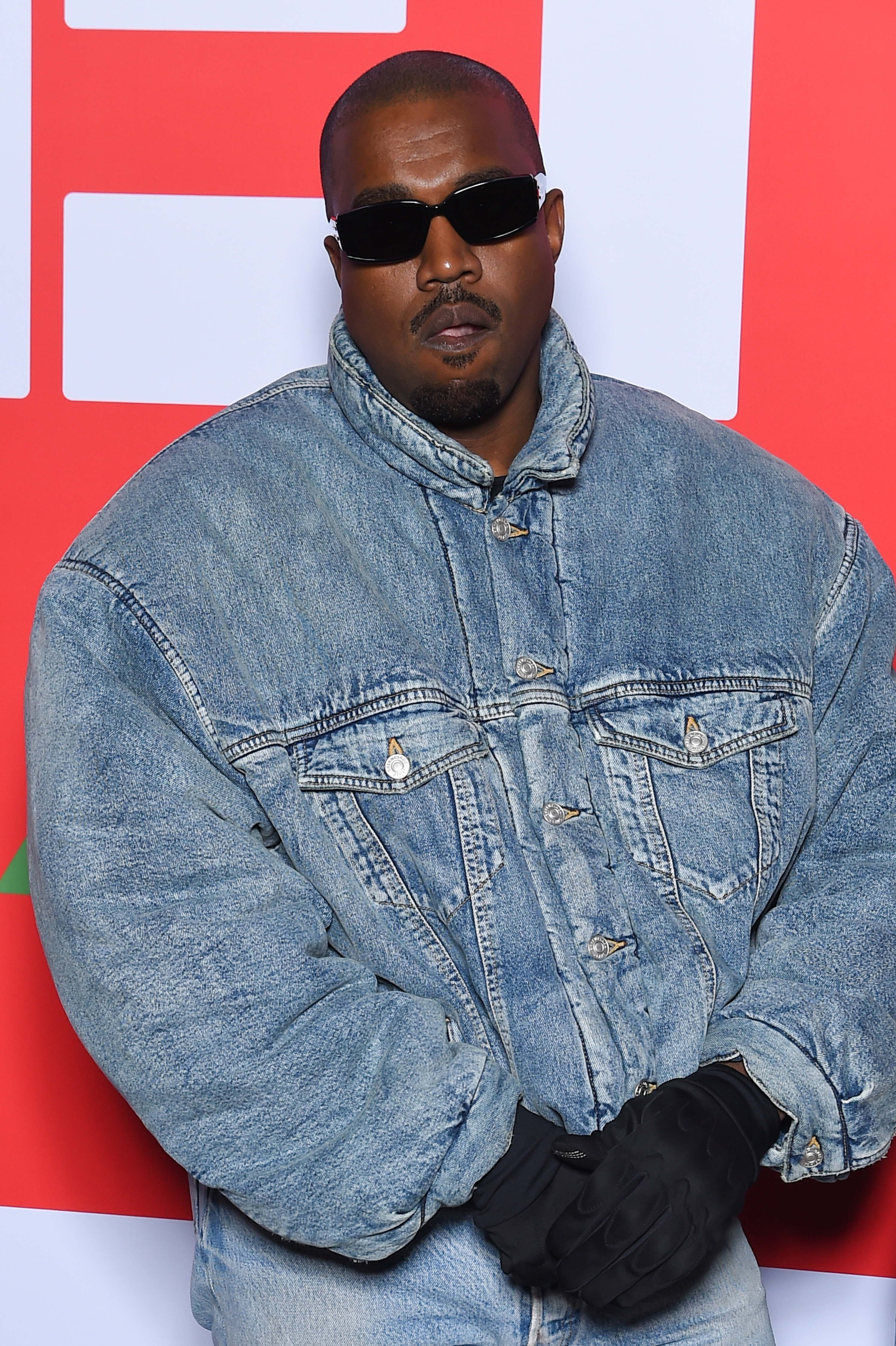 Given that Pete was embroiled in such a messy feud with Ye and that he and Kim parted ways months later, viewers of Hulu's The Kardashians have long questioned whether or not he'd be appearing this season, all of which was filmed while he and Kim were dating.
Well, in this week's episode, which aired last night, fans were finally treated to their first glimpse of Pete Davidson this season — albeit over the phone.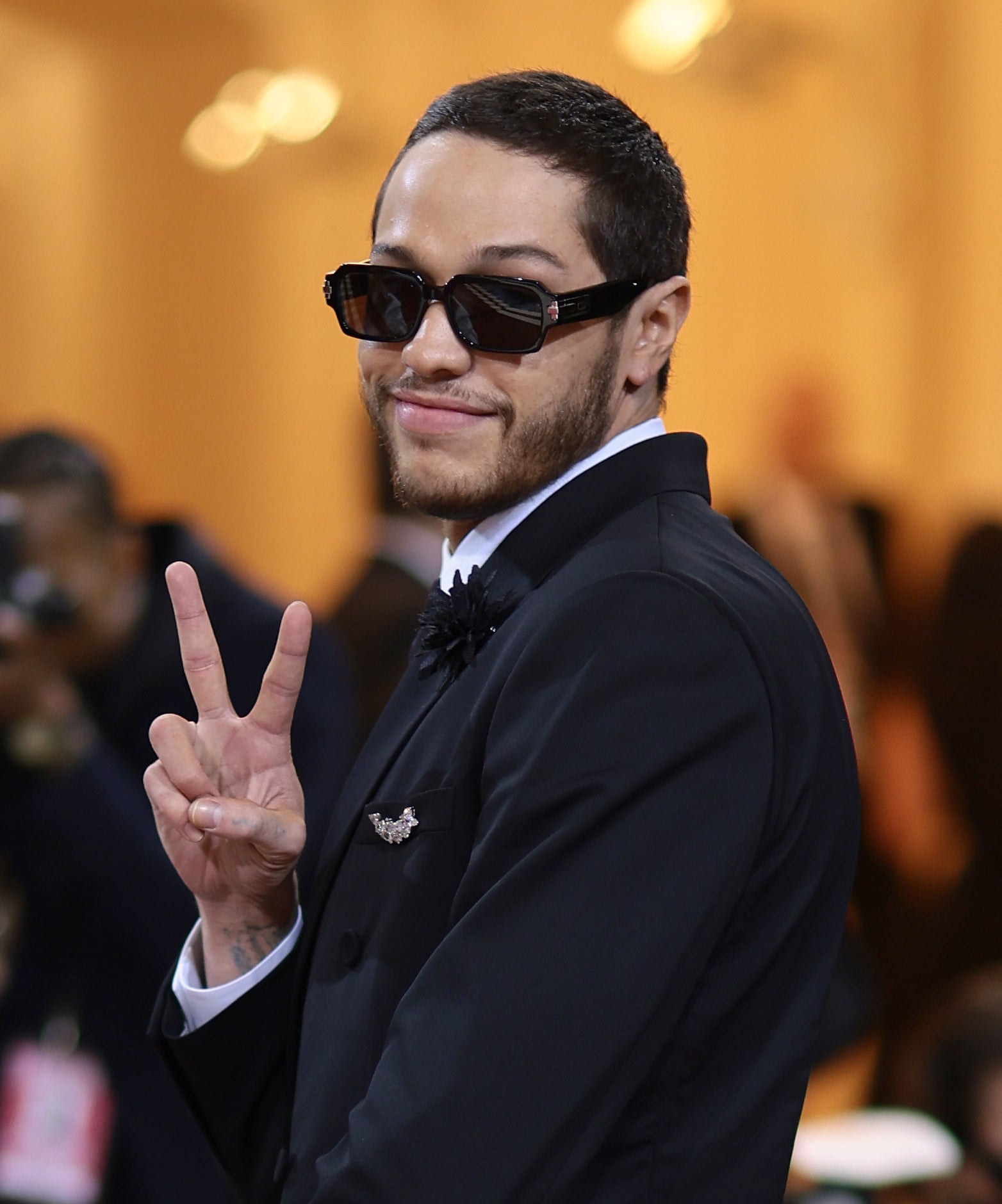 Things begin with Kim, her sister Khloé, mom Kris, and grandma MJ gathering around to have a long overdue "gossip."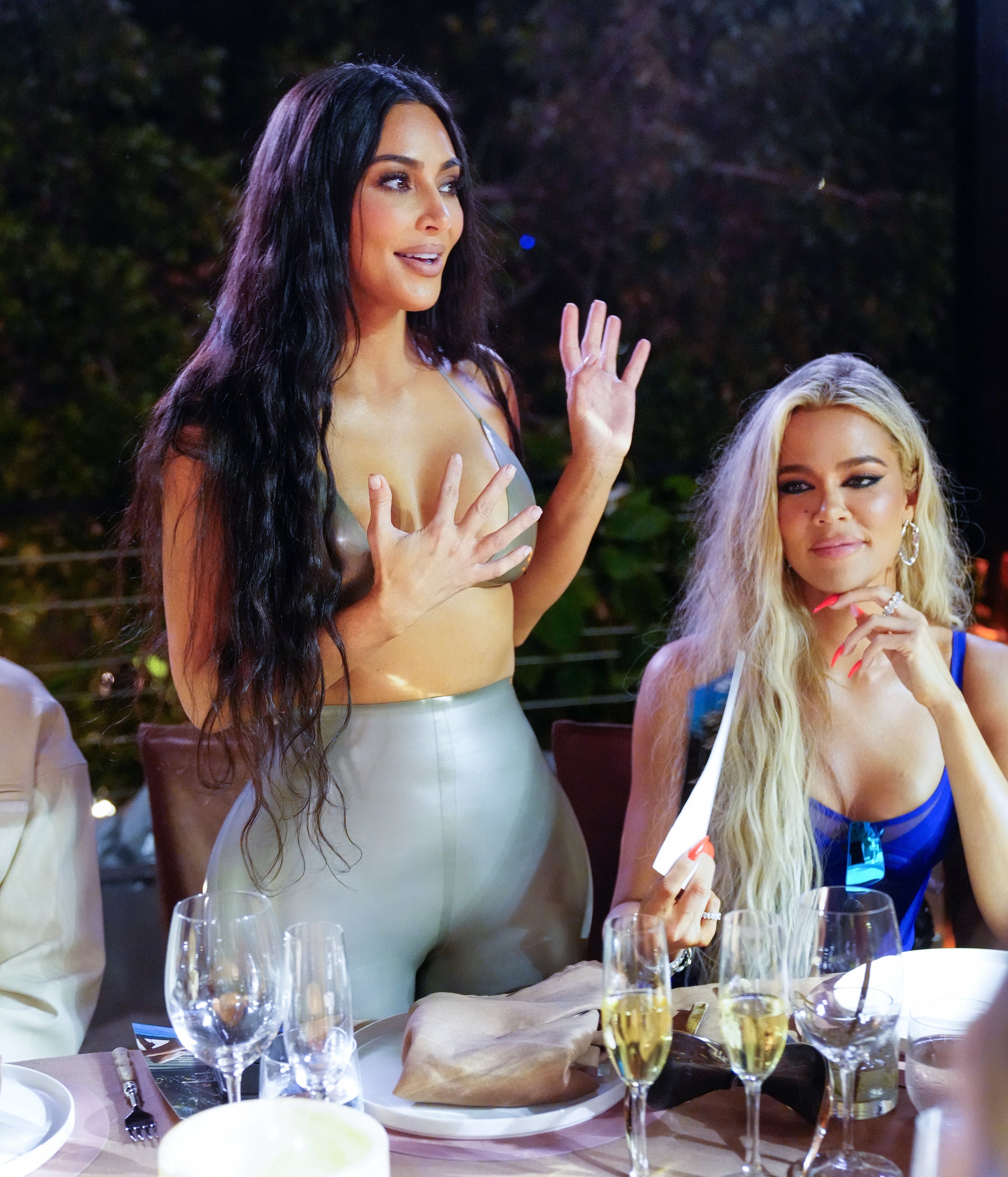 And within seconds, Kim oh-so-candidly reveals that she and Pete had sex in front of a fireplace in "honor" of her grandmother. Completely normal, I know!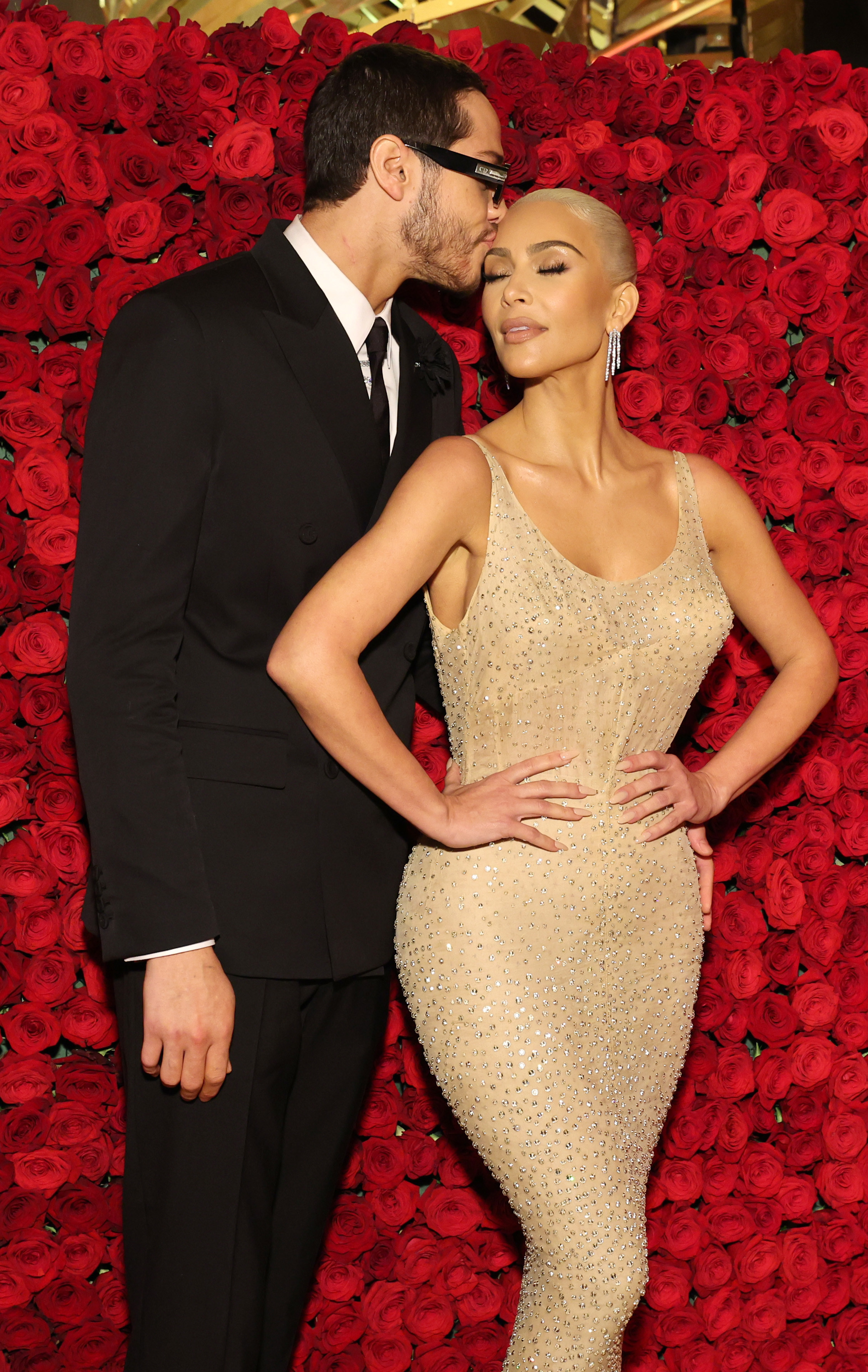 "You know what's so crazy?" Kim tells her family. "Pete and I were staying at the Beverly Hills Hotel last weekend, and we were sitting in front of the fireplace, just talking for hours."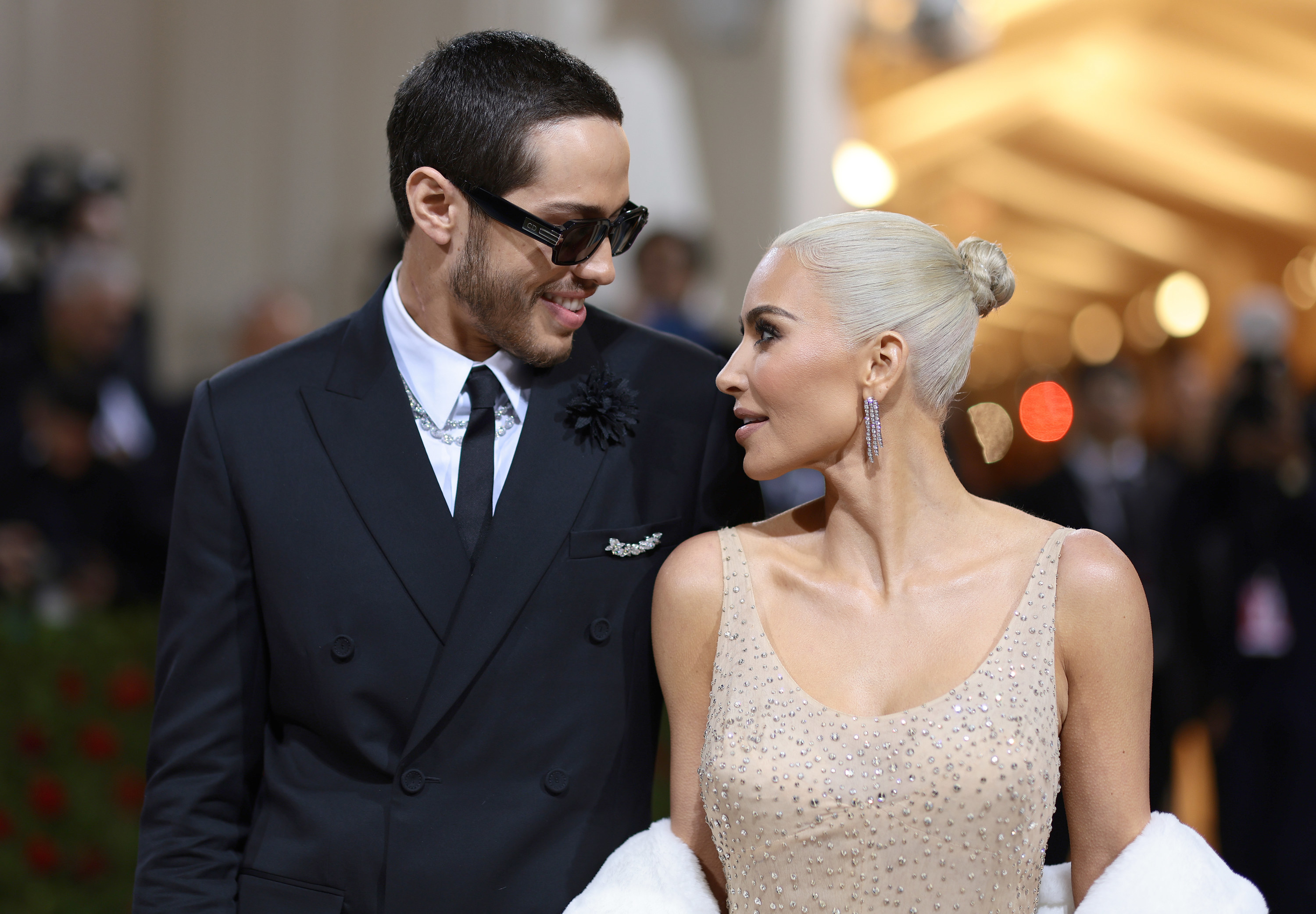 "I was like, 'My grandma told me that you really live life when you have sex in front of the fireplace,'" Kim recalls. "And so, we had sex in front of the fireplace, in honor of you," she says, before adding: "I know that's really creepy."
Kim continues, "Speaking of Pete, I have to tell you guys something." Immediately, her family members assume that the two are engaged, with Khloé even warning Kim that she only "just got divorced."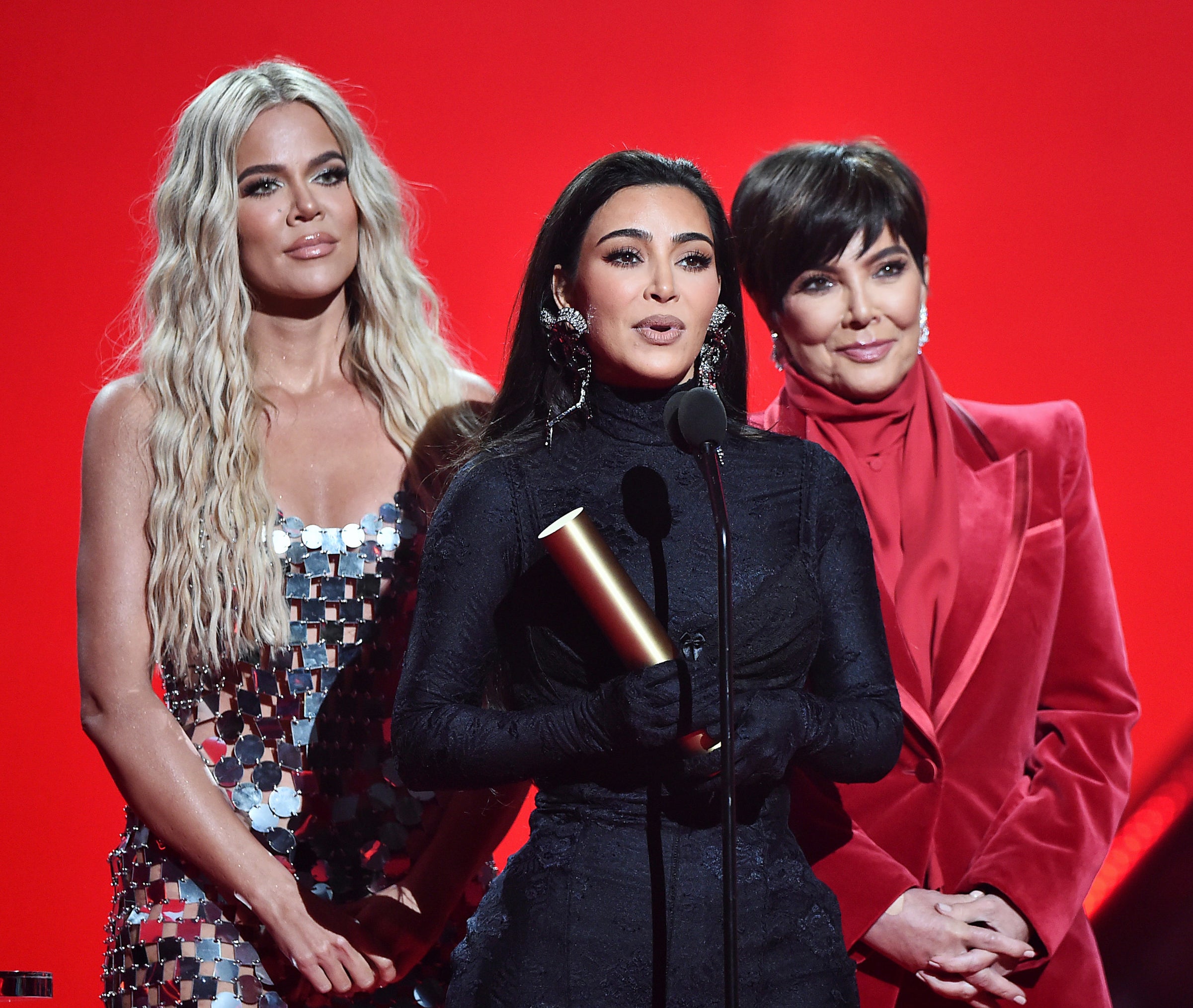 But alas, as Kim reveals, she and Pete ~were not~ engaged, and her big announcement was simply that he was going to space.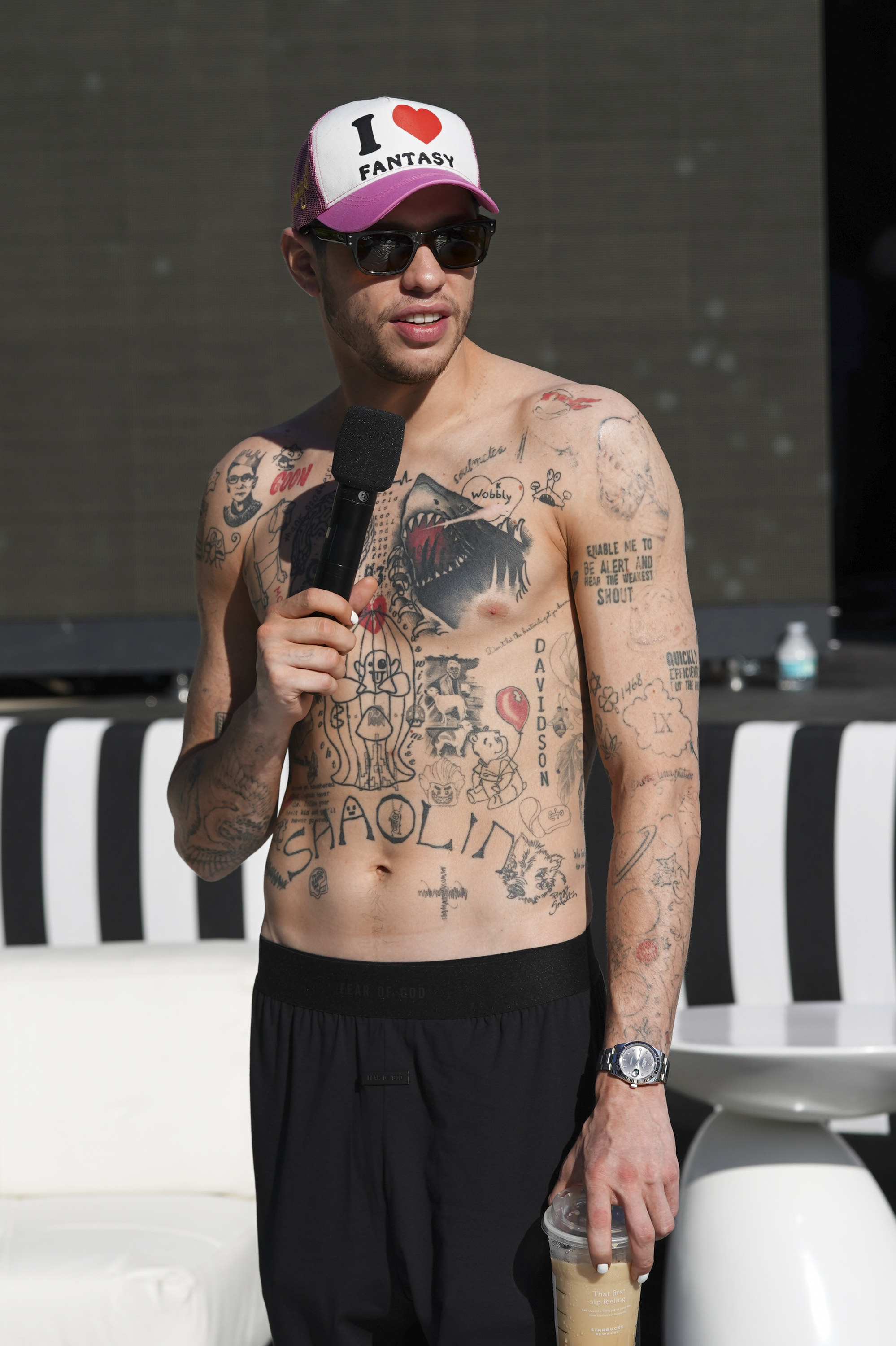 "I'm really excited that he's going to space," Kim says. "He's really gonna go, Jeff Bezos is sending him to space." Pete was set to join six astronauts embarking on the Blue Origin mission at the time.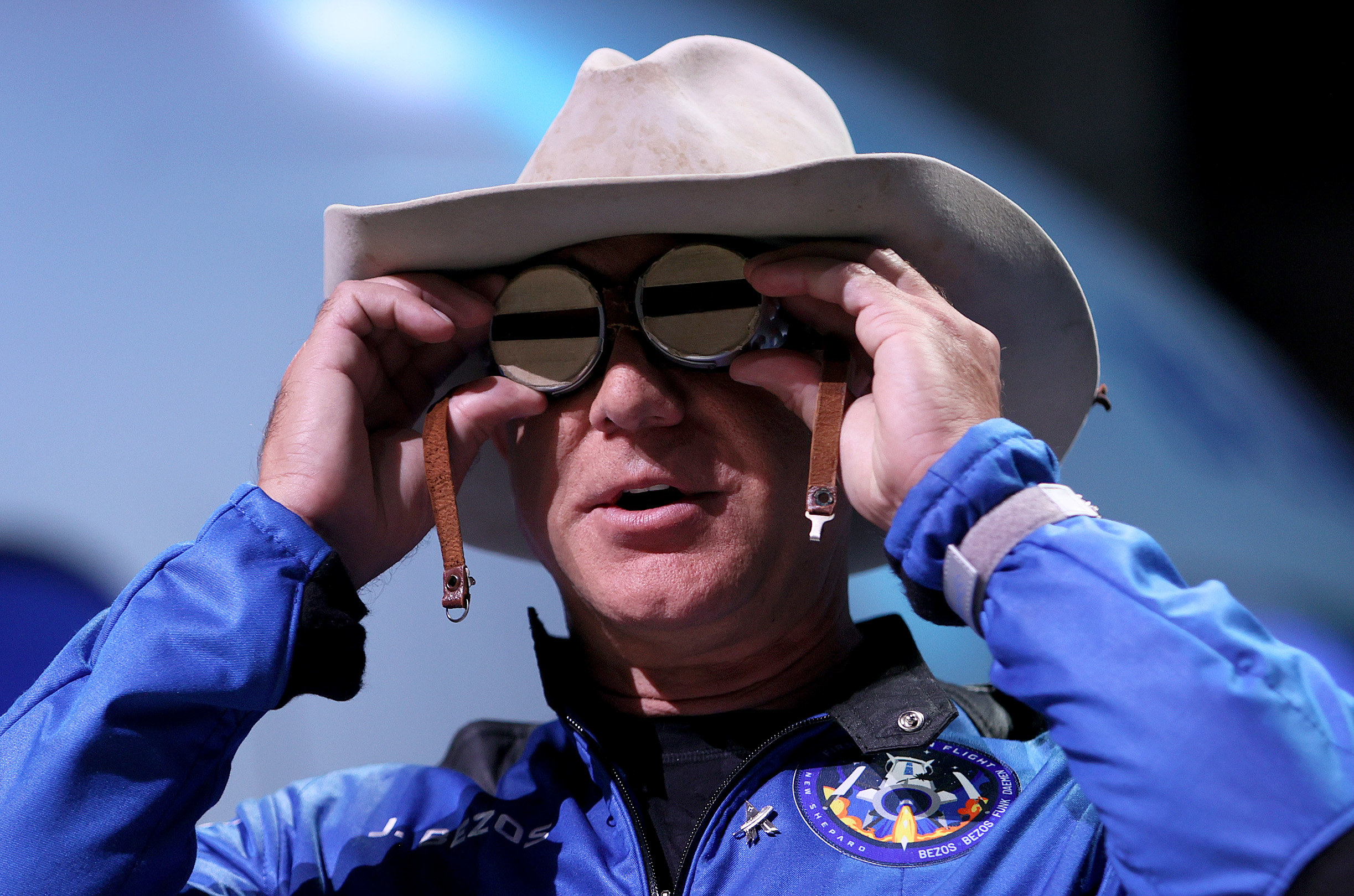 And then, Pete enters the conversation himself to weigh in on the whole thing.
"Space boy," Kim says as she answers his phone call, before putting him on speaker for the whole group.
"I'm with my mom and my grandma and Khloé. My grandma says she misses you," Kim tells Pete, who responds: "I miss you too."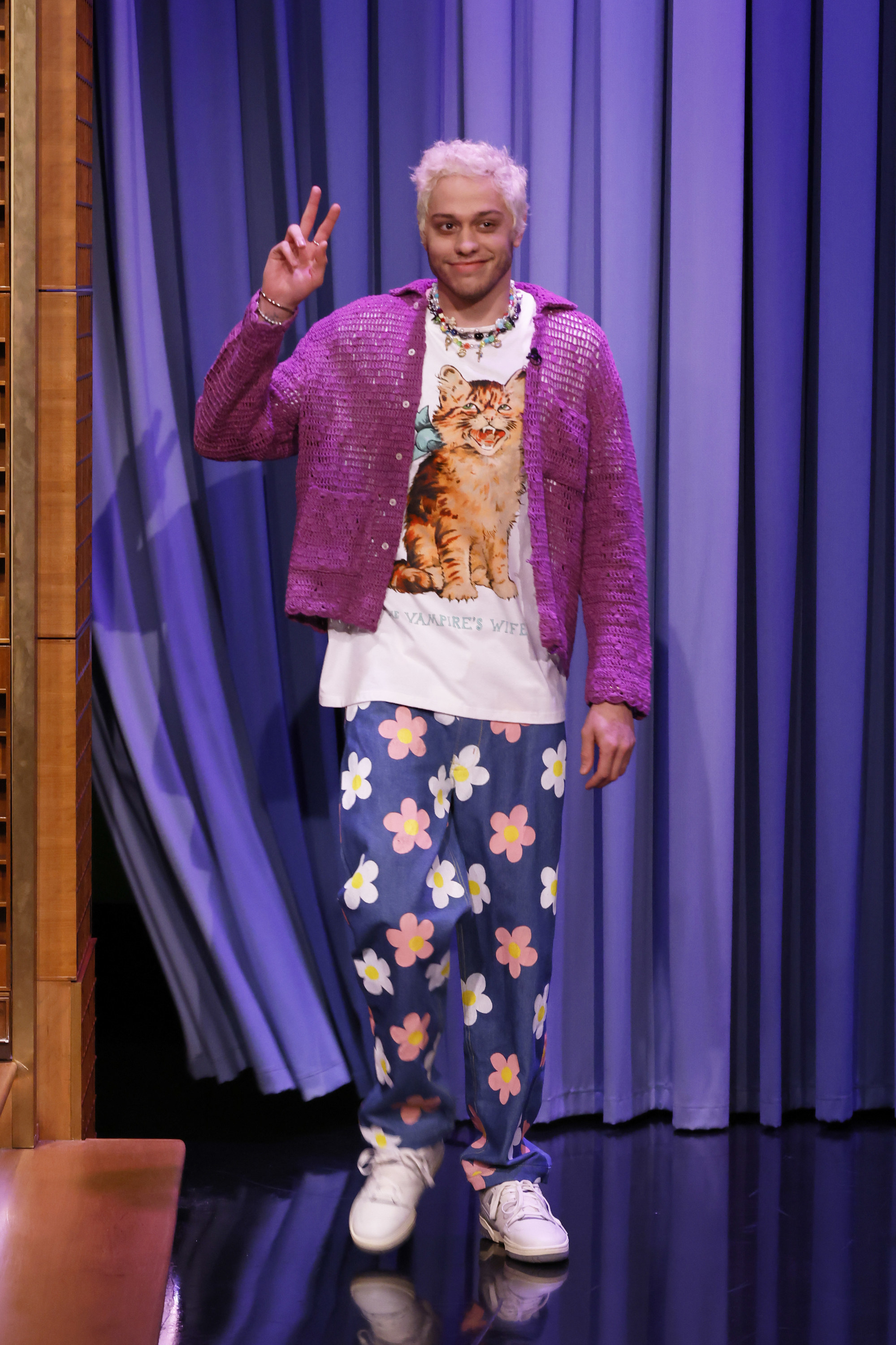 "So you're going to space?" Kris asks. "I'm going to space," Pete confirms, before joking about how "concerning" it is that Jeff Bezos isn't going with him.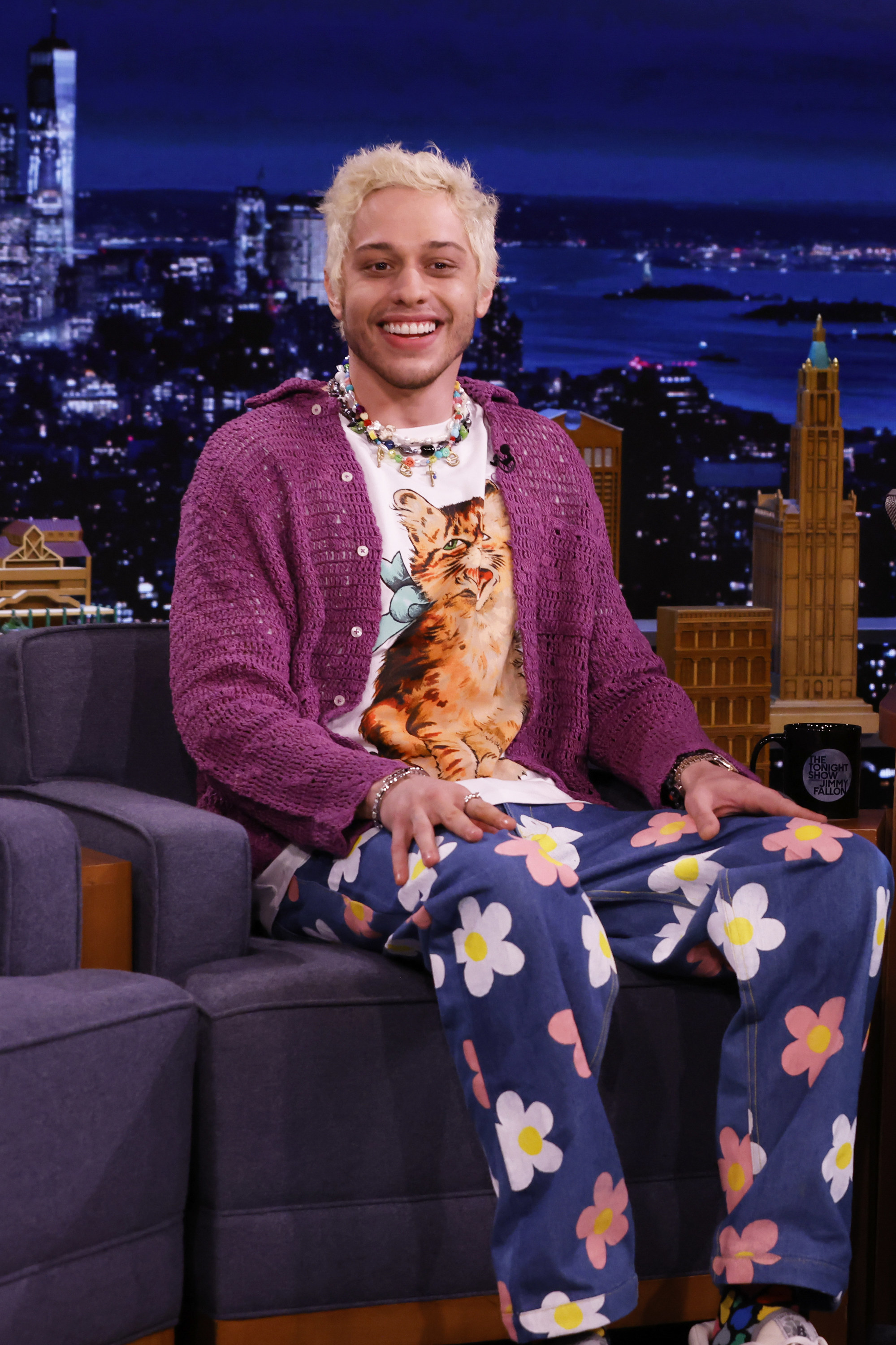 Then, when asked if he's "nervous" about the trip, Pete quips: "Nah, my personal life is scarier to be completely honest."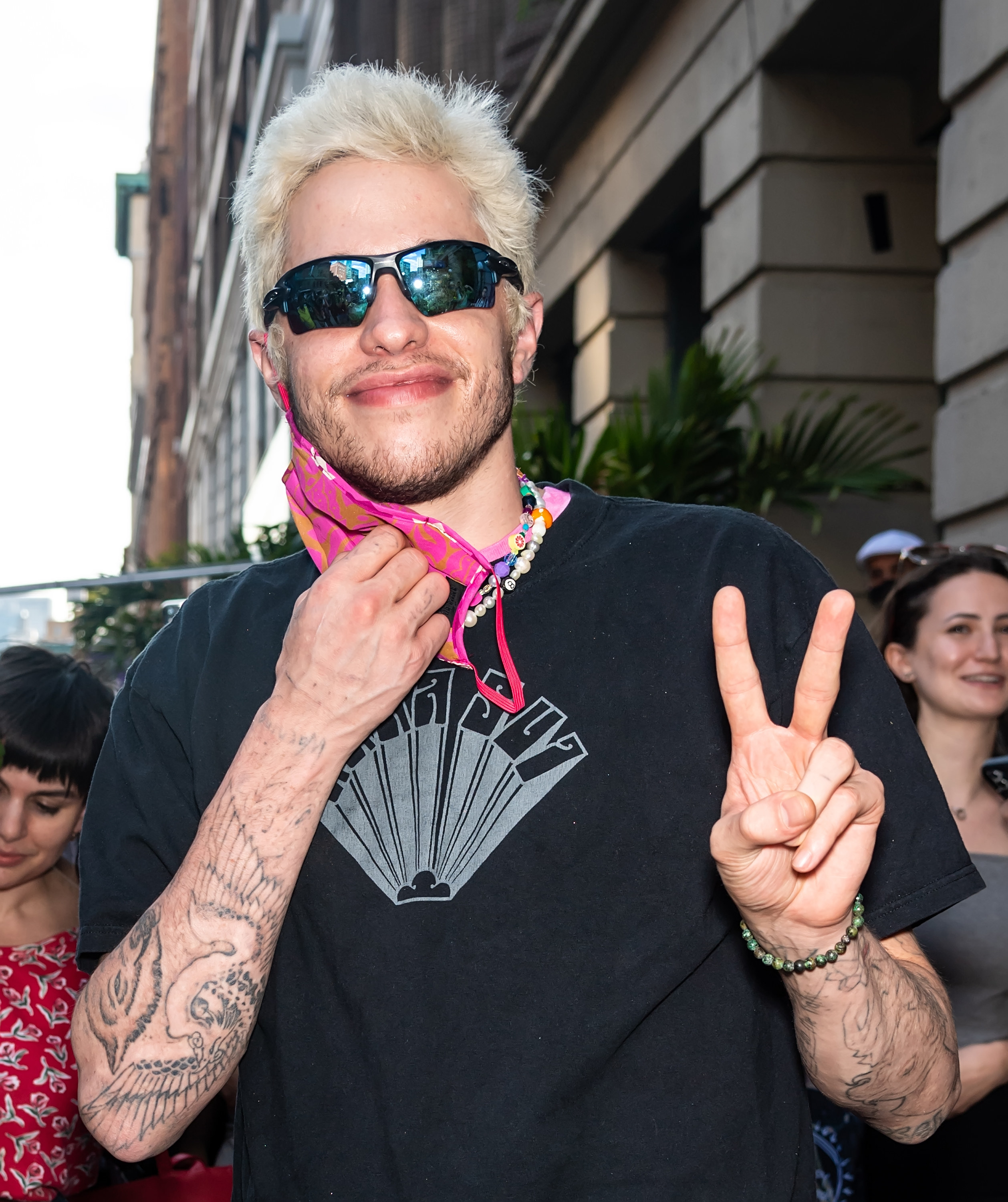 "I can't wait to get the fuck away from everybody," he continues, before jokingly telling Kim: "I think I'm gonna stay up there, babe."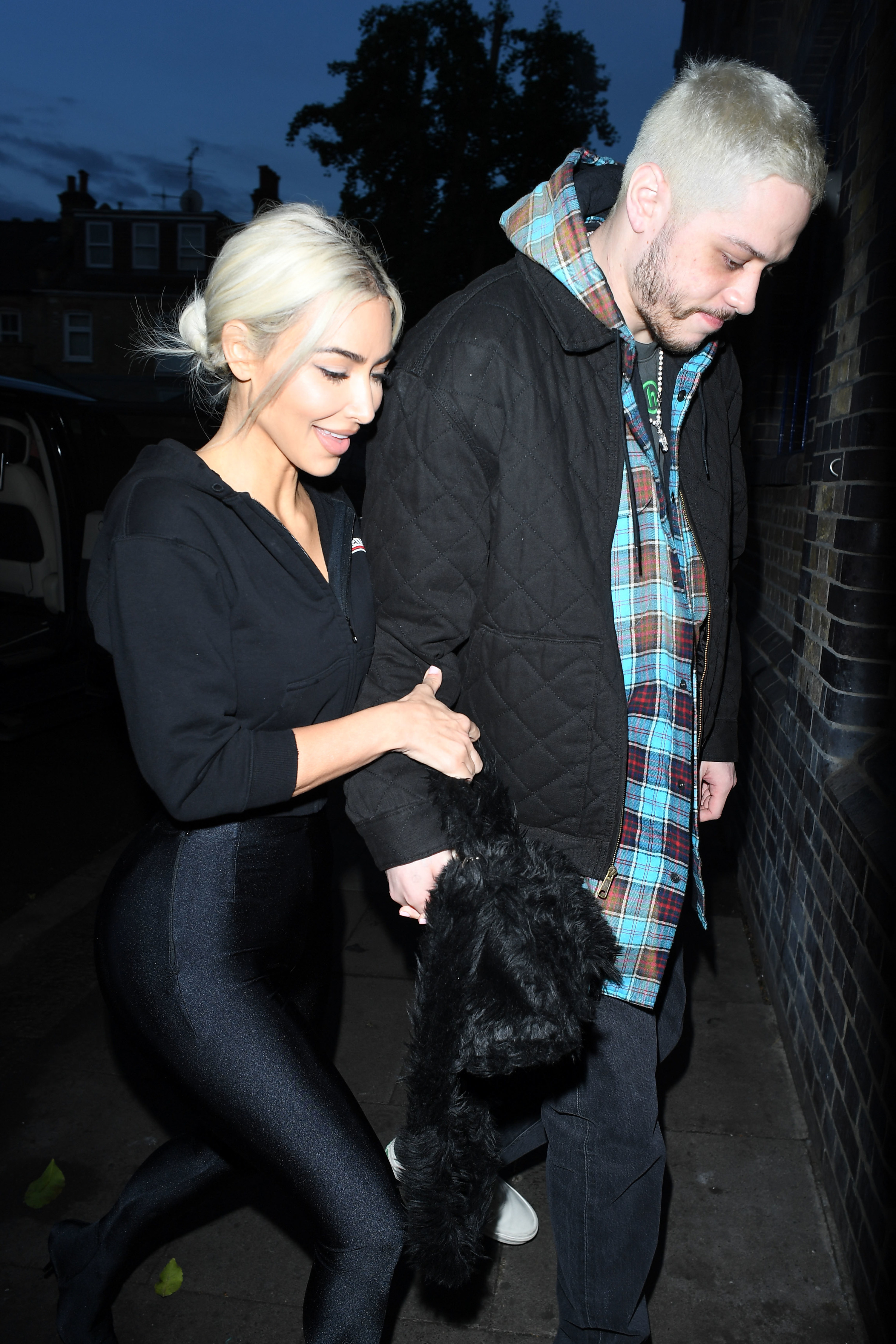 Though Pete doesn't name any names, he is seemingly referring to the scathing attacks that Ye was firing toward him at the time all over Instagram.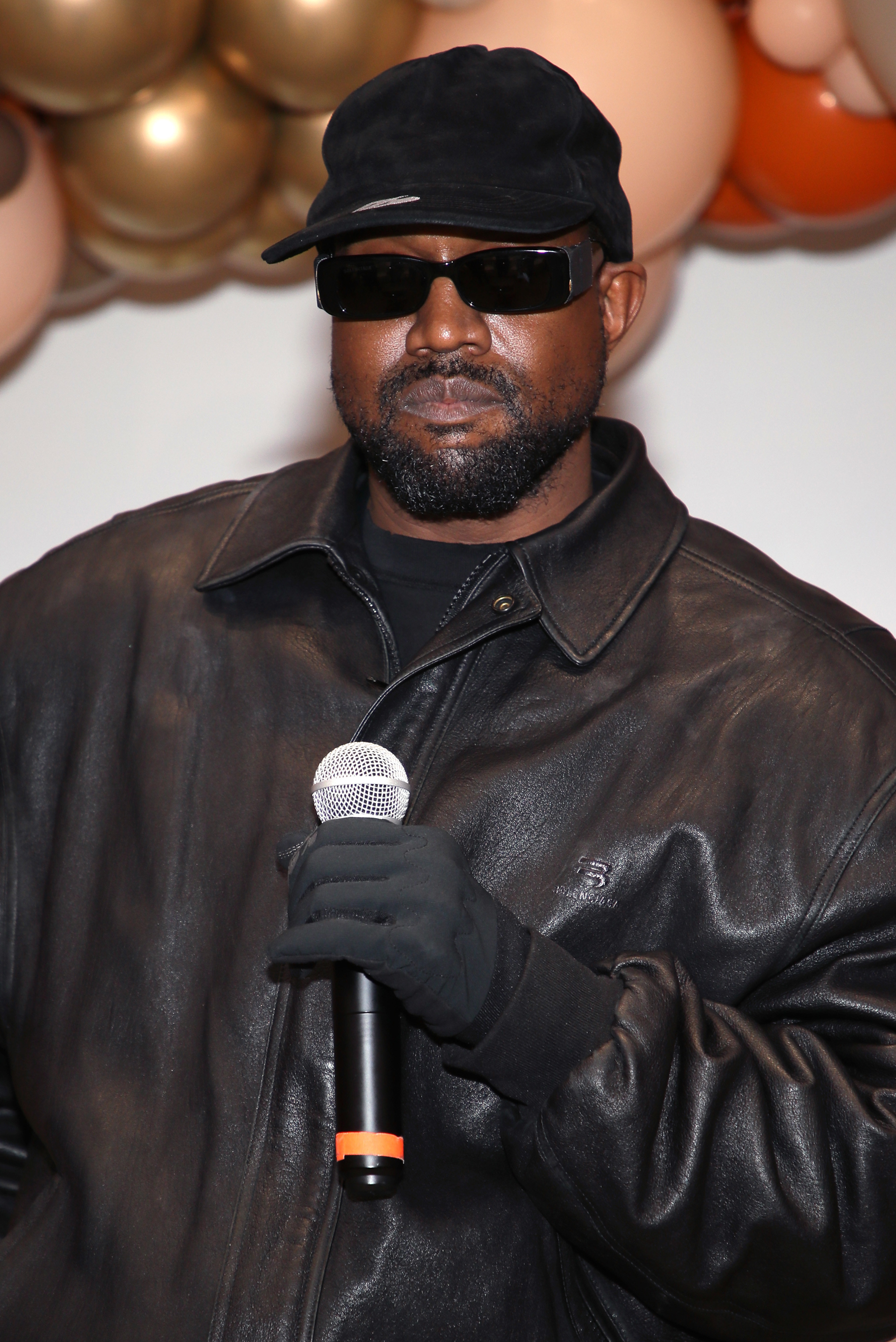 Interestingly, at the time that this episode looked to have been filmed, Pete had created and swiftly deleted an account on Instagram himself, with his first post being flooded with harsh comments from Ye's fans.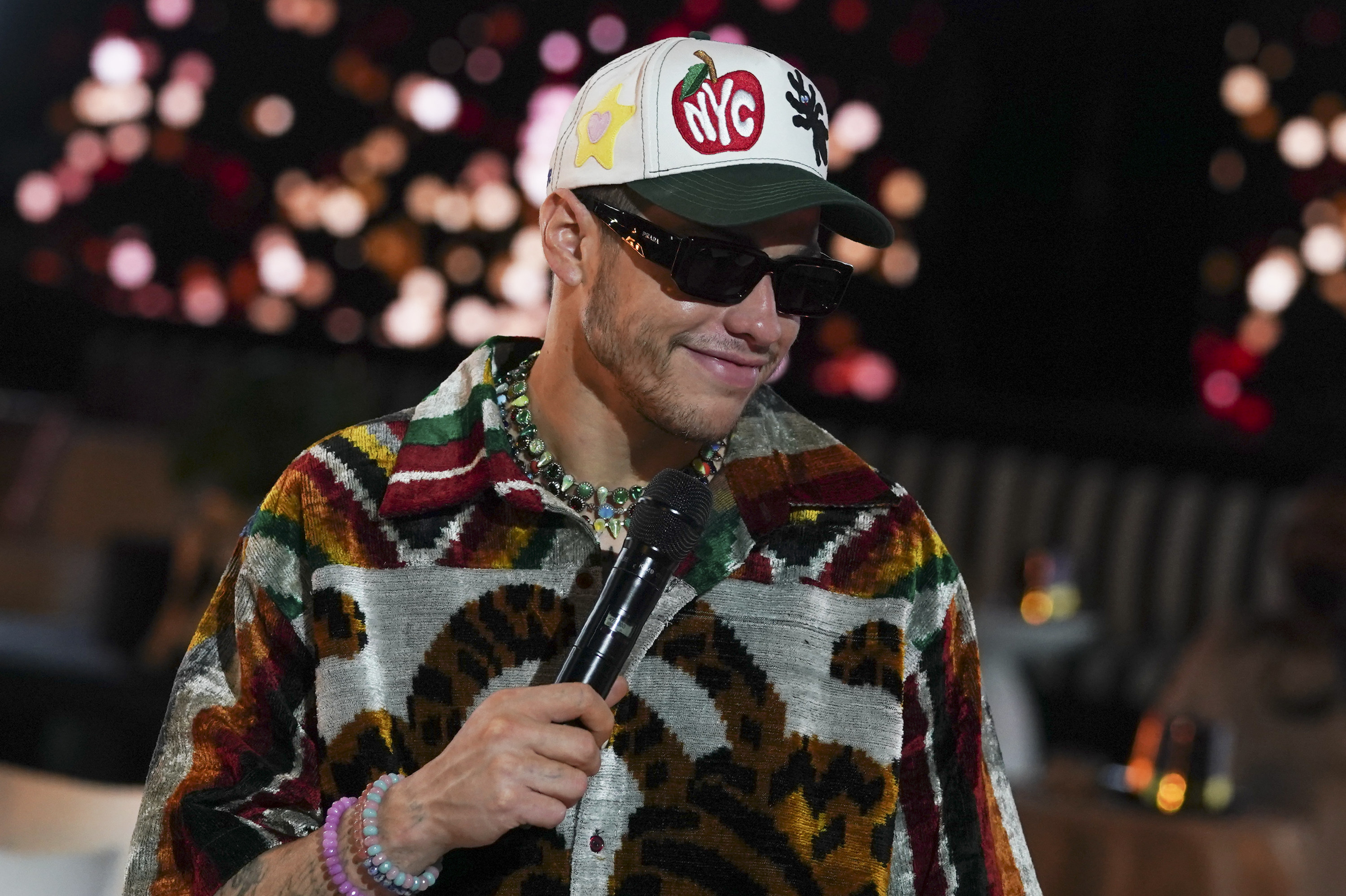 Several users wrote "Skete," the nickname that Ye coined for Pete, under a photo shared by the comedian, before telling him that he needed to "find God."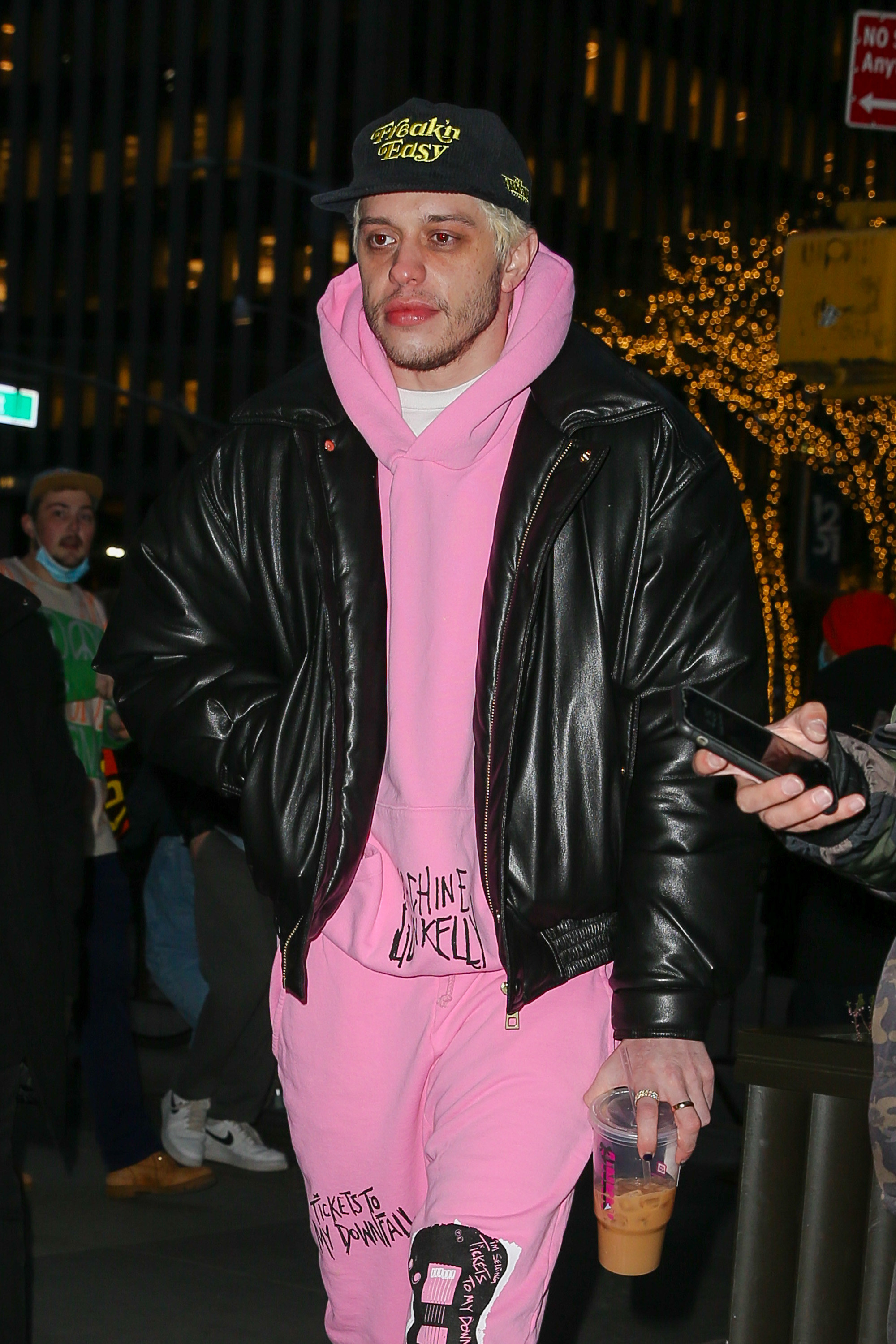 You can watch the latest episode of The Kardashians on Hulu now, or Disney+ internationally. The next episode will air on Oct. 19.