Revealing the news with a heartwarming Instagram post, Paris, 42, shared a photograph of the newborn's hand gripping her thumb alongside the caption, "You are already loved beyond words."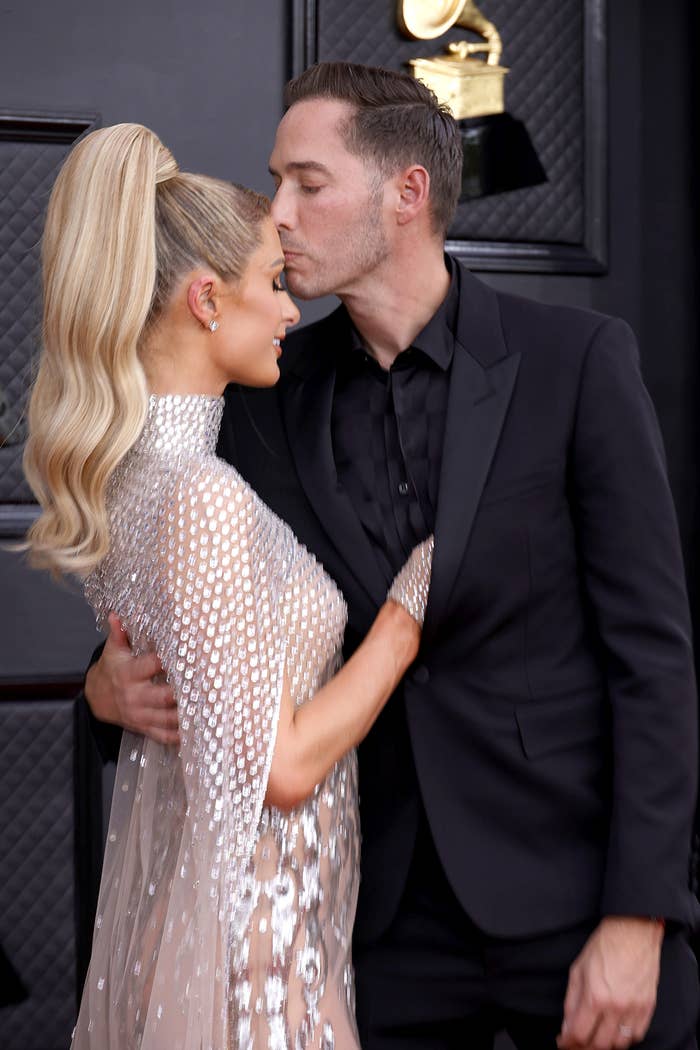 Paris later told People, "It's always been my dream to be a mother and I'm so happy that Carter and I found each other. We are so excited to start our family together and our hearts are exploding with love for our baby boy."
She later revealed that the little boy's name is Phoenix, and that she and Carter had opted for surrogacy.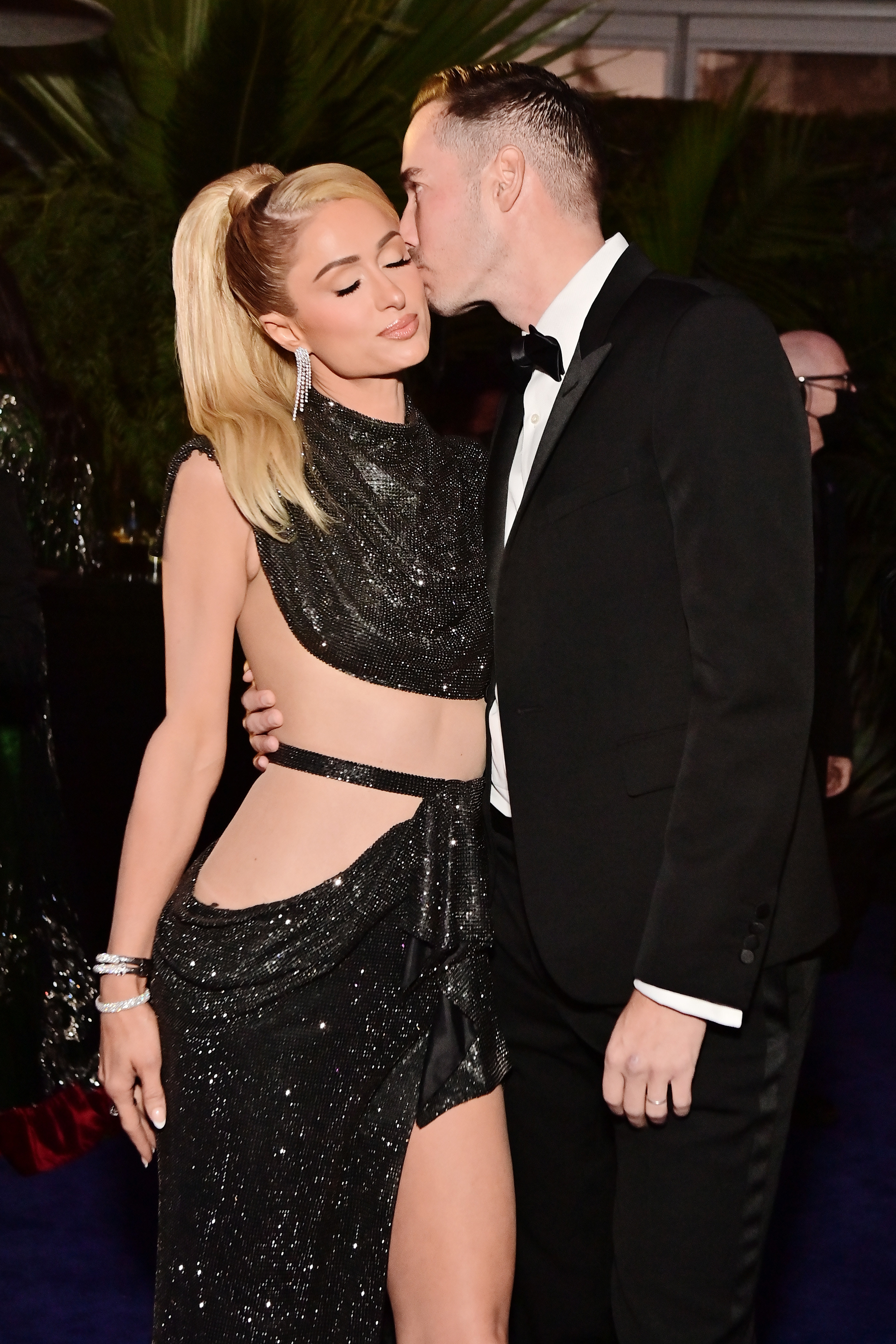 Revealing that Kim Kardashian had been the one to inform her about surrogacy, Paris told Glamour UK last week that she chose to go down that route because of her fear of childbirth.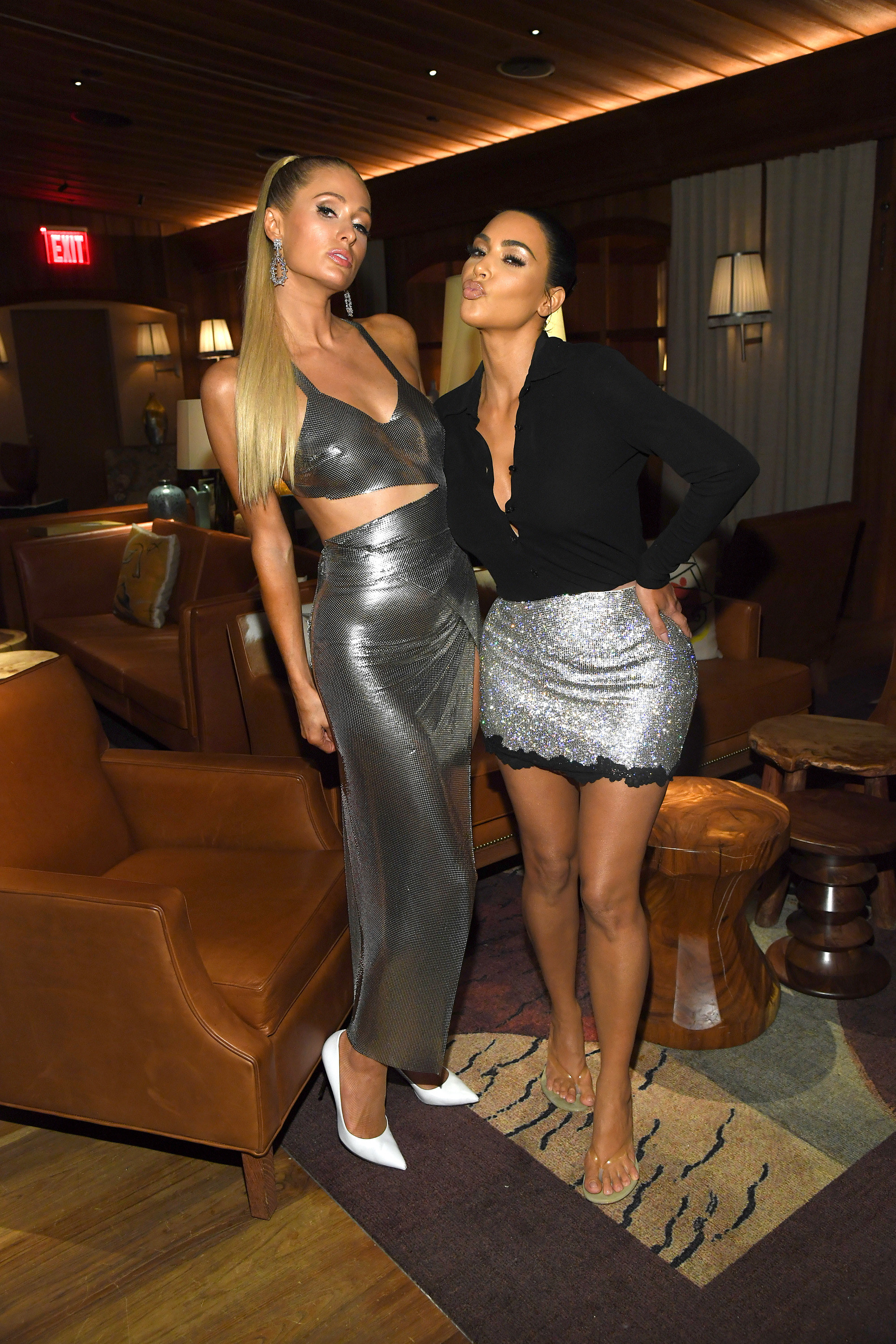 "I'm just so scared, I think, again, leading back to Provo [Canyon School], of even being in a doctor's office, just all of that. The shots, the IVs that they put in," she explained, referring to the treatment facility in Utah where she was allegedly abused.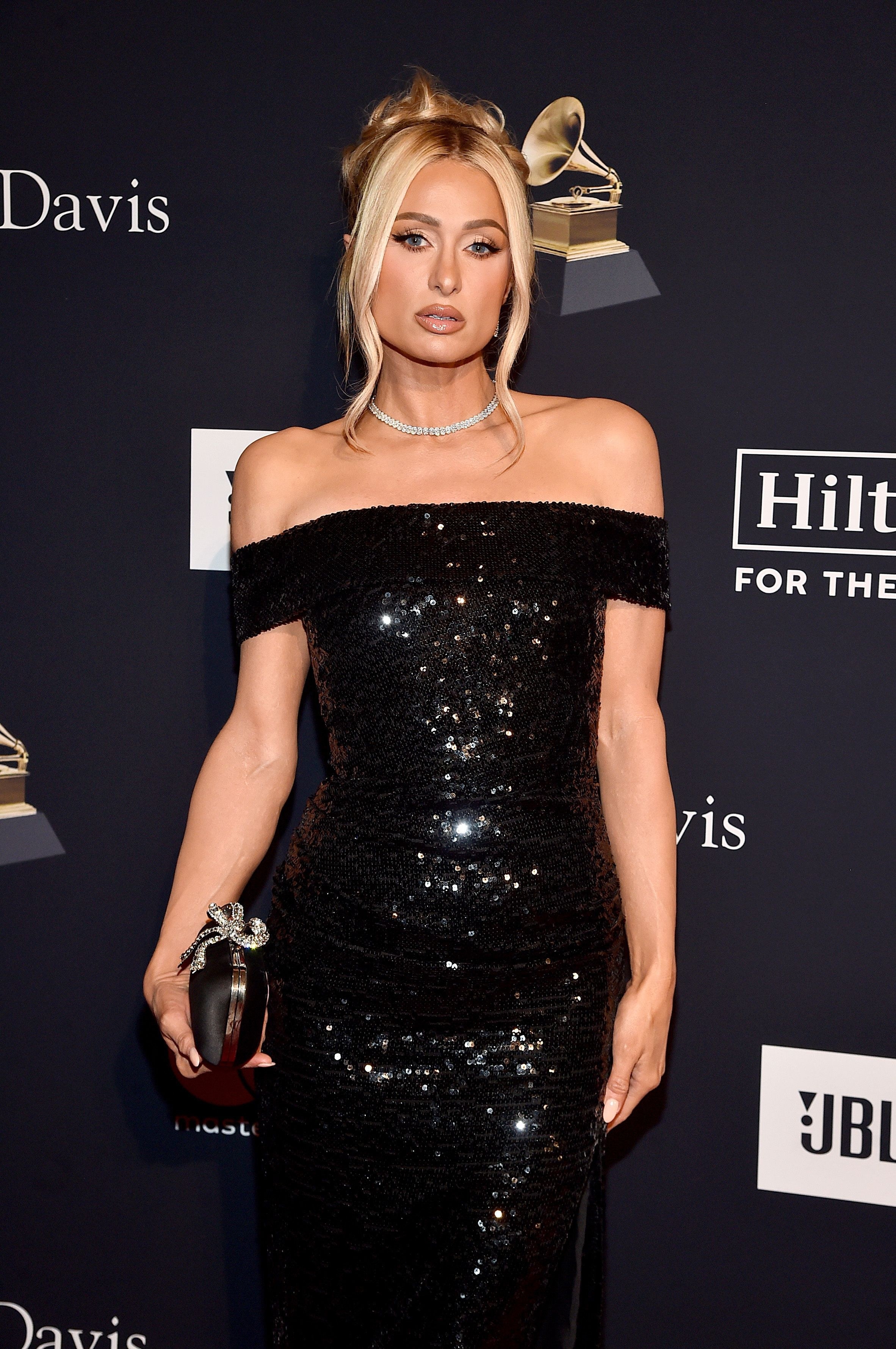 Paris added, "When I was in The Simple Life, I had to be in a room when a woman was giving birth, and that traumatized me as well. ... Childbirth and death are the two things that scare me more than anything in the world."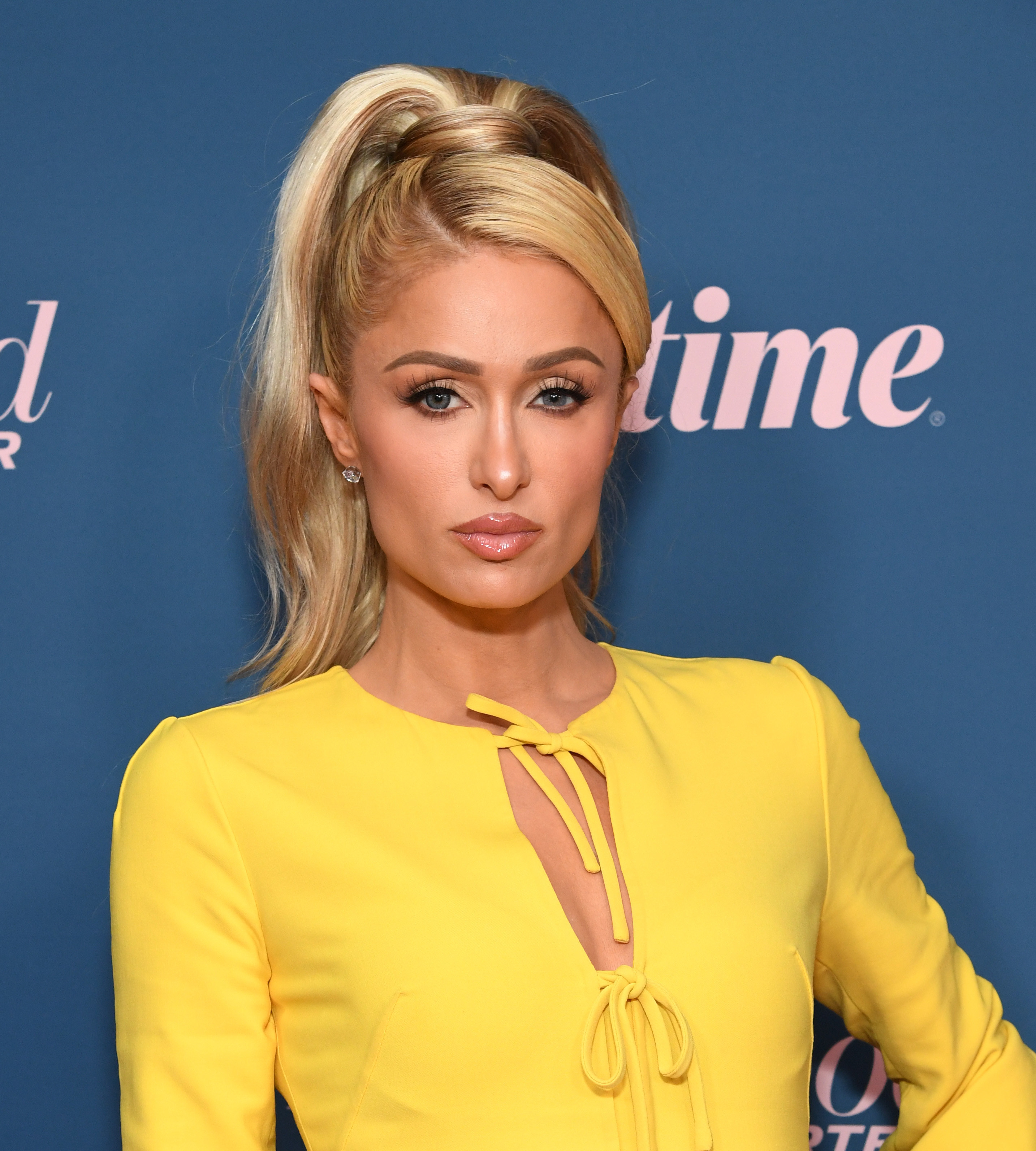 And in the weeks that she's been a mom, Paris has made it clear that she's enjoying keeping things private.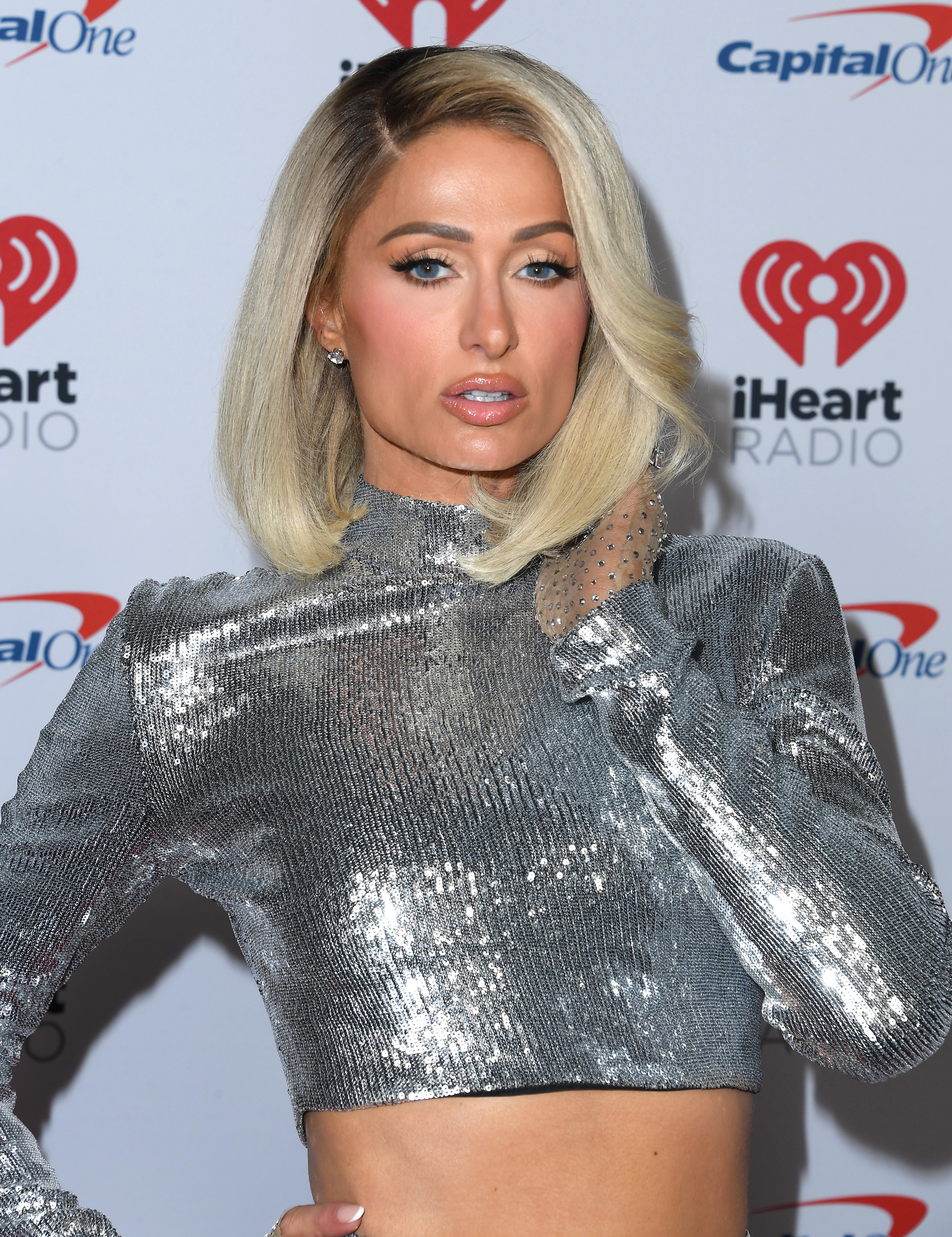 Speaking with Harper's Bazaar earlier this month, Paris noted that she and Carter wanted to experience the welcoming of their first child by themselves.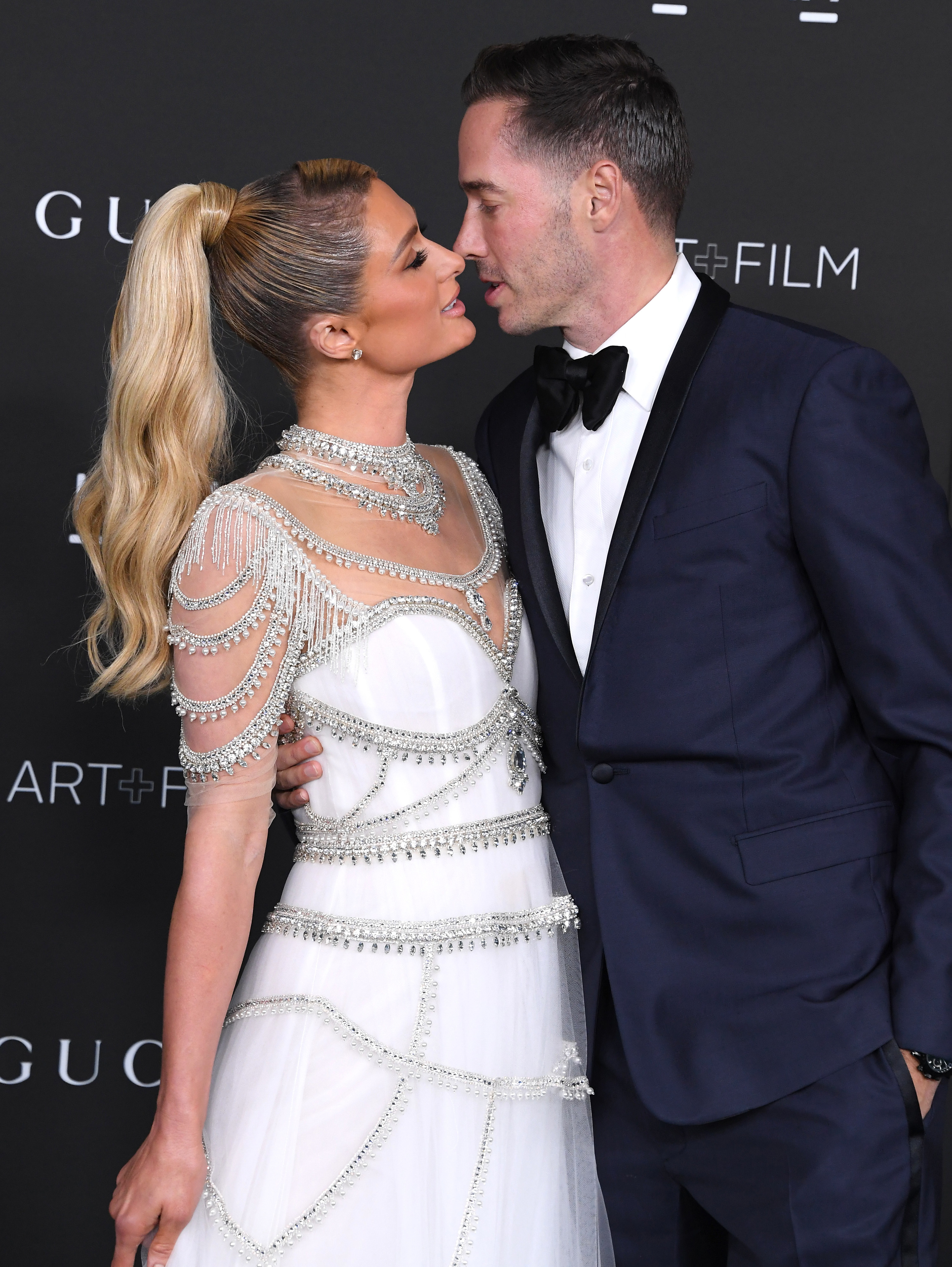 "My entire life has been so public. I've never had anything for myself," she said, with the outlet noting that her and Carter's immediate families didn't know about Phoenix's birth until just before she announced the news on Instagram.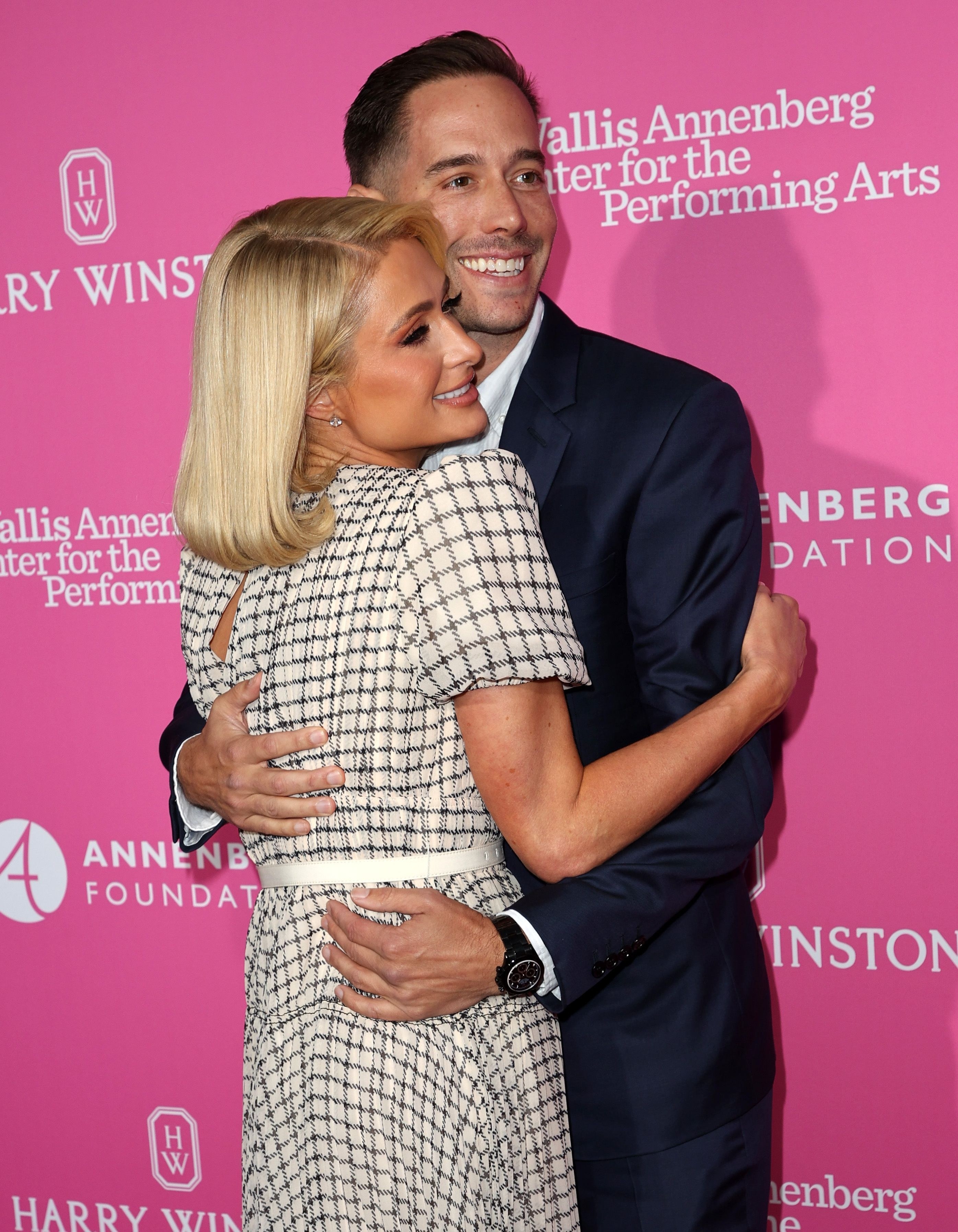 And opening up about this further in the latest episode of her podcast, This Is Paris, the model explained why she chose to keep her mom, Kathy Hilton, and sister, Nicky, in the dark on her baby's arrival.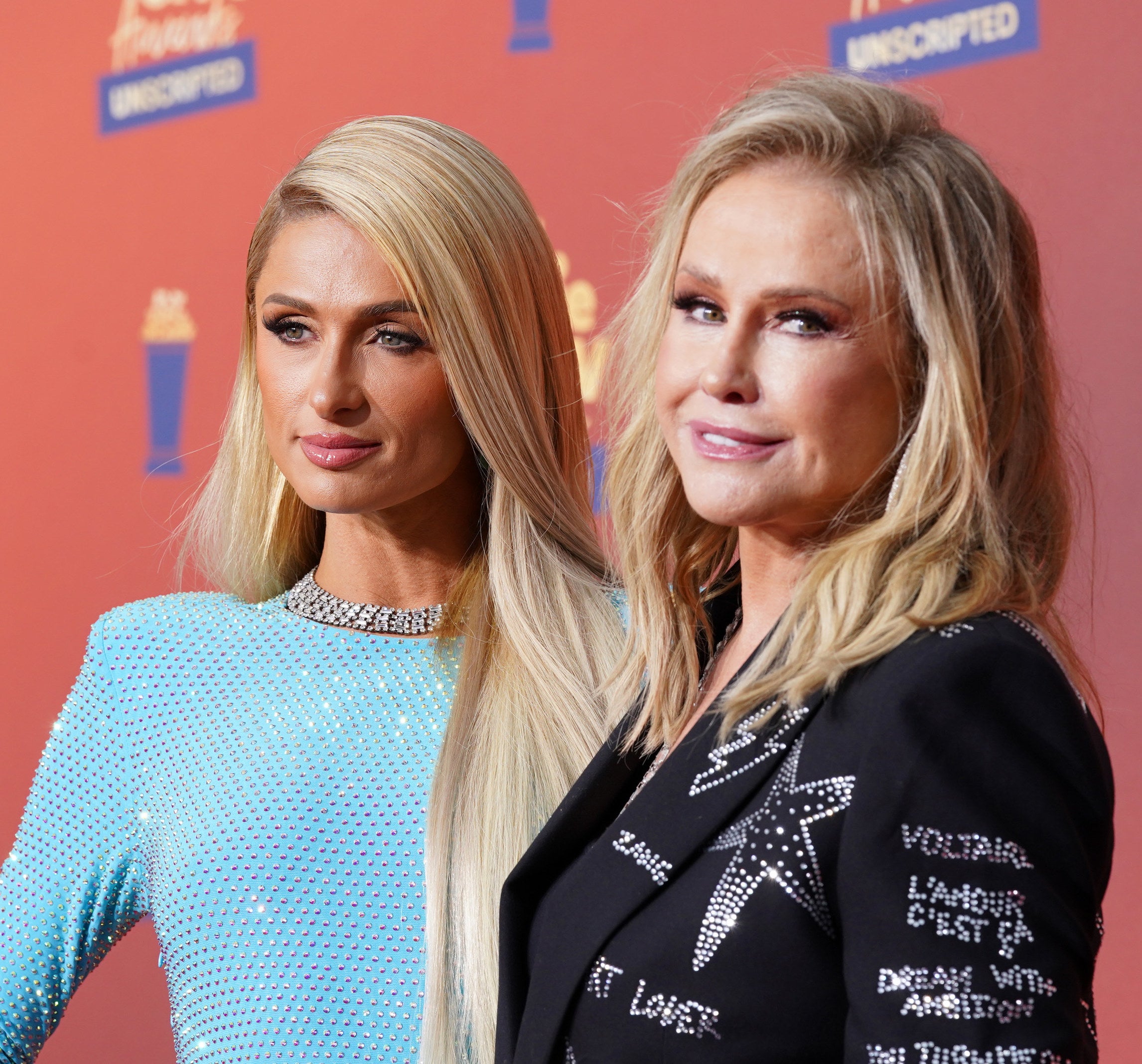 "Not even my mom or my sister or my best friends — no one knew, literally, until he was, like, over a week old," she said.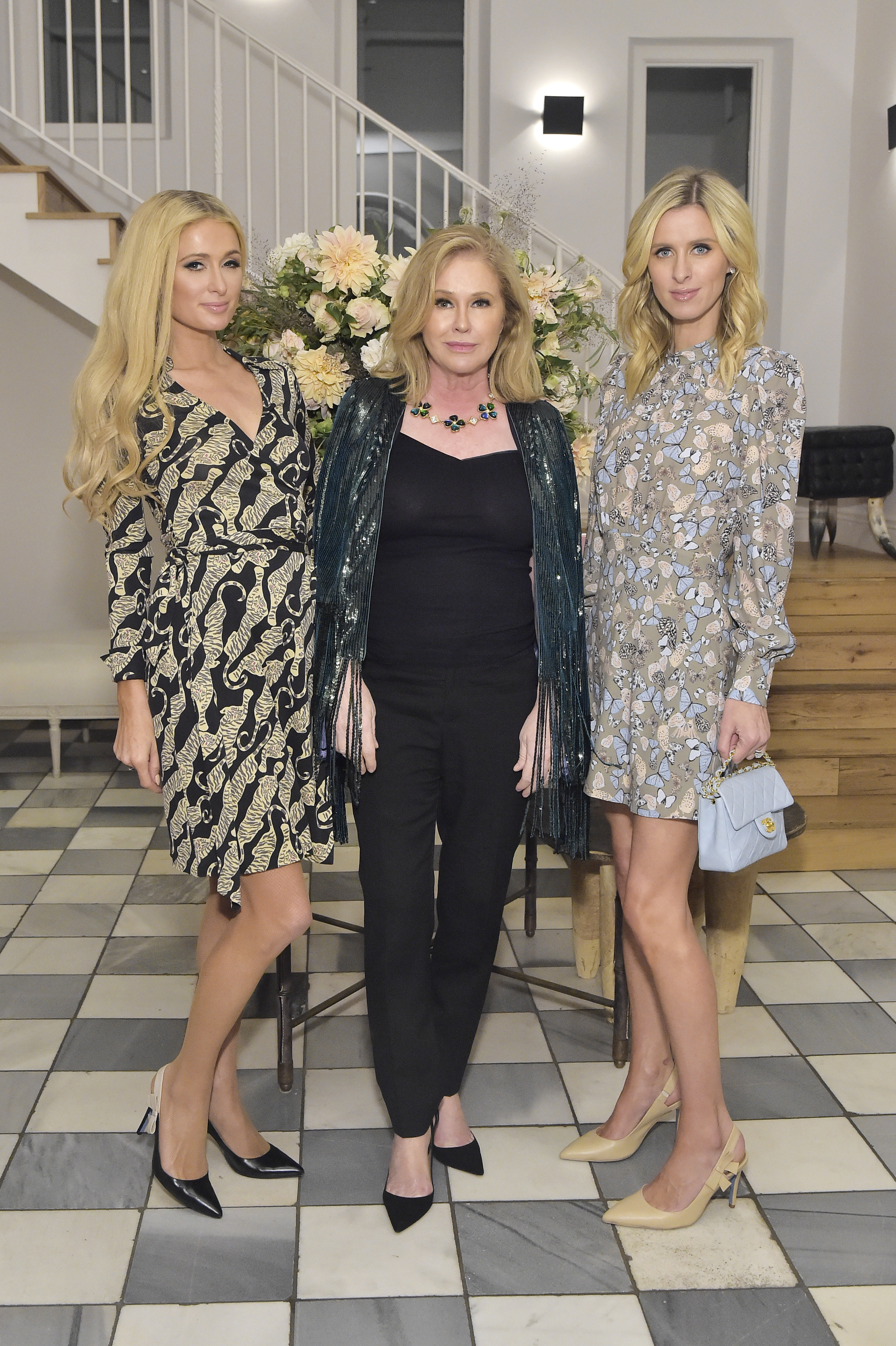 "I just feel that my life has been so public, and I've never really had anything just be mine," she explained. "I feel like just my life in so many ways has been invaded, and it's been a lot."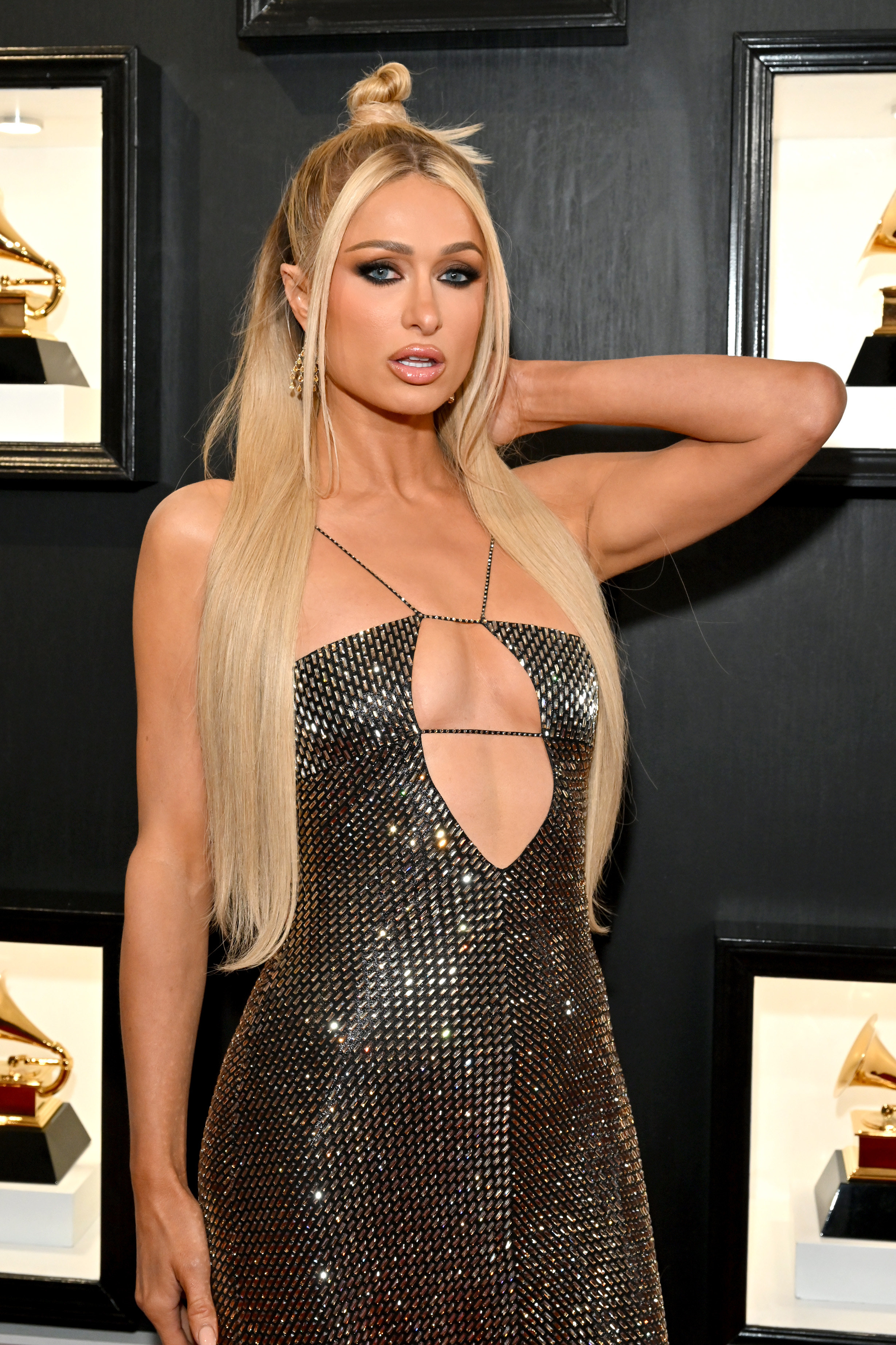 Paris went on to say that while it was super difficult to keep things under wraps, she was certain that she didn't want the news leaking to outlets like "TMZ or Page Six."
"It was hard to keep that in because we were so excited and wanted to tell our families, but you're just nervous because if you tell one person then you know they tell someone and then all of a sudden it's like in TMZ or Page Six," she said.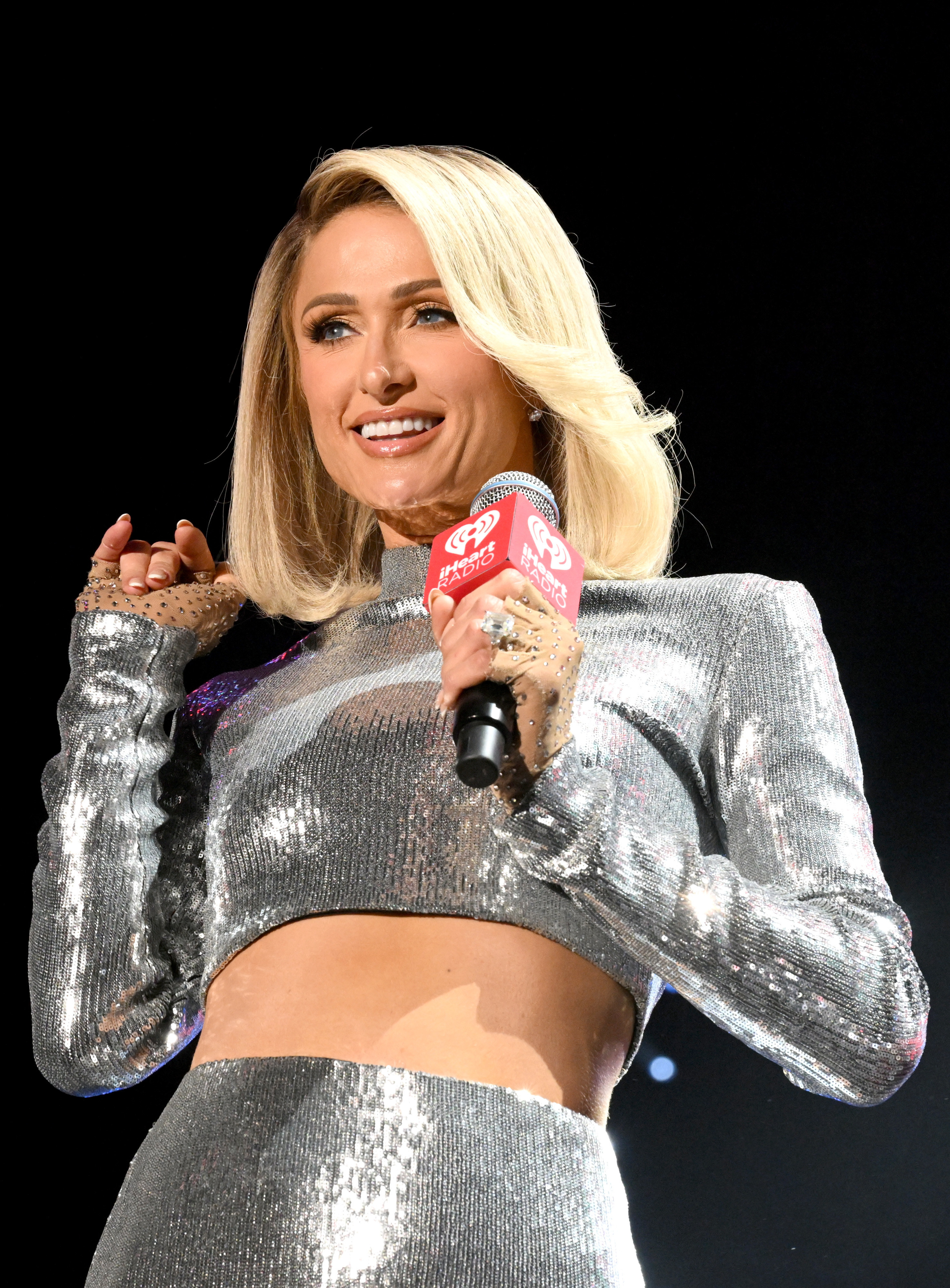 Noting that she and Carter made a pact to keep things a secret until Phoenix was at least a week old, Paris added that her mom's eventual reaction to the entire thing was "priceless."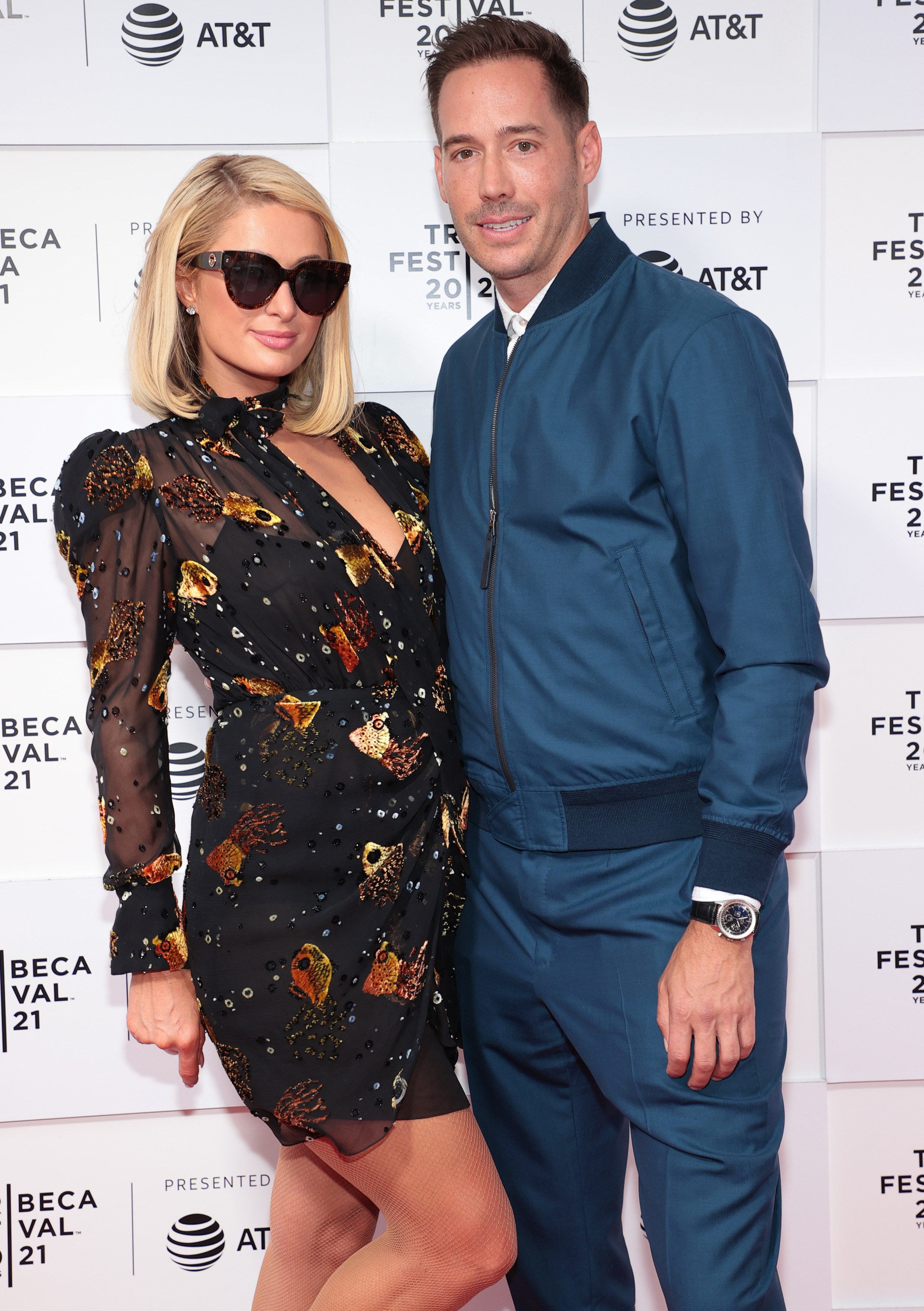 "When I introduced my mom to our baby boy, it was amazing to see the look on her face," she said. "She was so surprised. Just the look on her face was just priceless."