A year ago, Kim Kardashian and her eldest daughter, North West, joined TikTok with a shared account named @kimandnorth.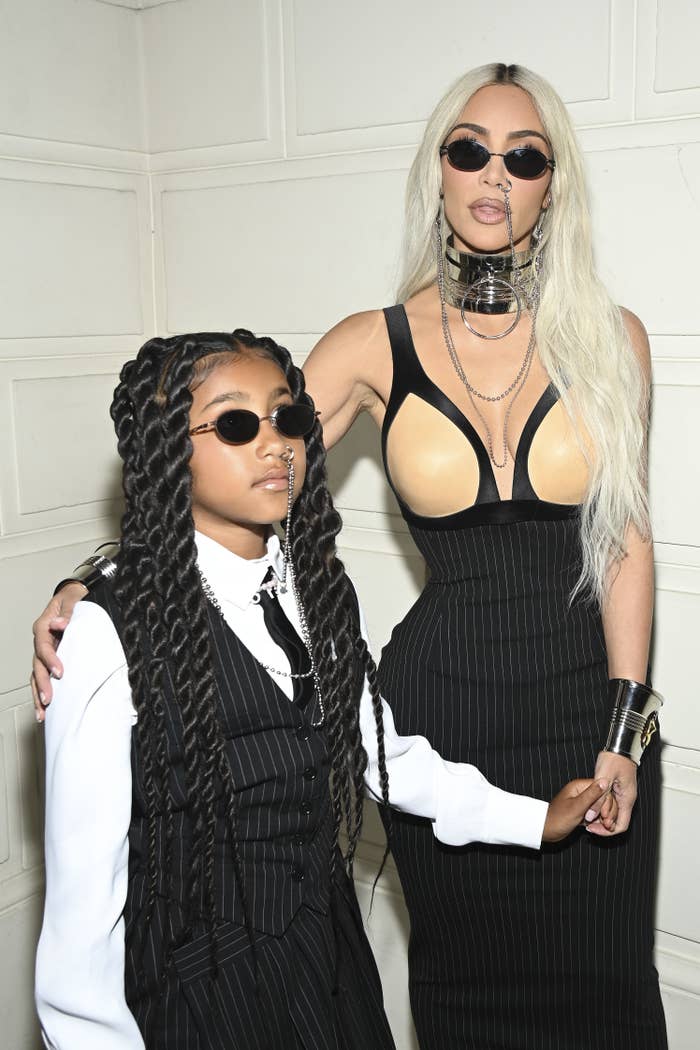 The duo have since amassed over 10 million followers on the platform, often sharing comical videos joking around with each other and hopping onto various trends.
Kim has consistently maintained that the account is safe for the 9-year-old. The comments on each video are always turned off and the bio clearly states that an adult manages it.
And it's safe to say that North's videos are typically no different than what you'd expect from any child of her age. In fact, North has long been labeled the "funniest person on TikTok" by fans.
This weekend, however, one TikTok in particular shared by the 9-year-old sparked a divide online.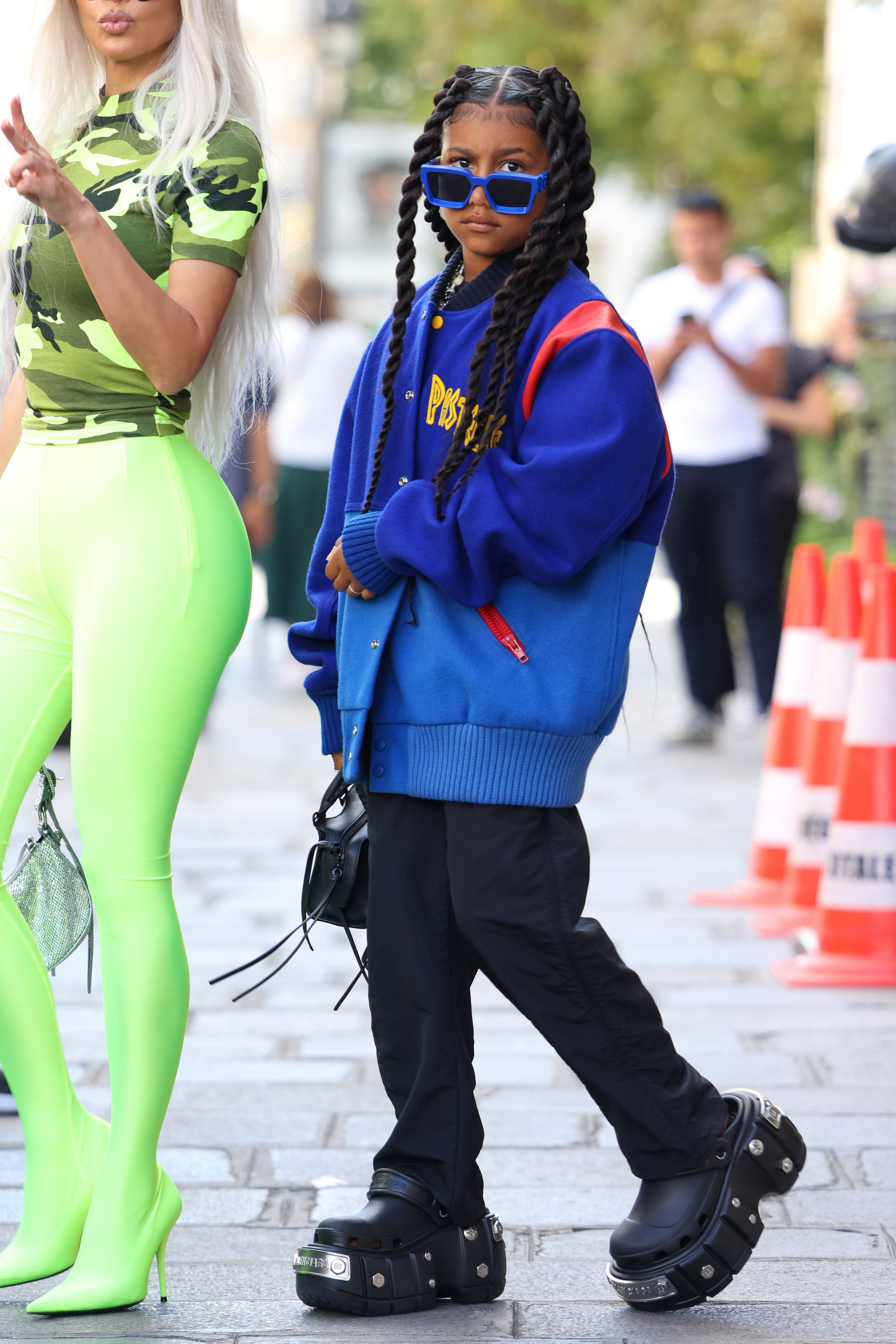 "First I wash my hands… Then I dry my hands… Then I use my SKKN by Kim," North says, showcasing a range of skincare products from her mom's brand.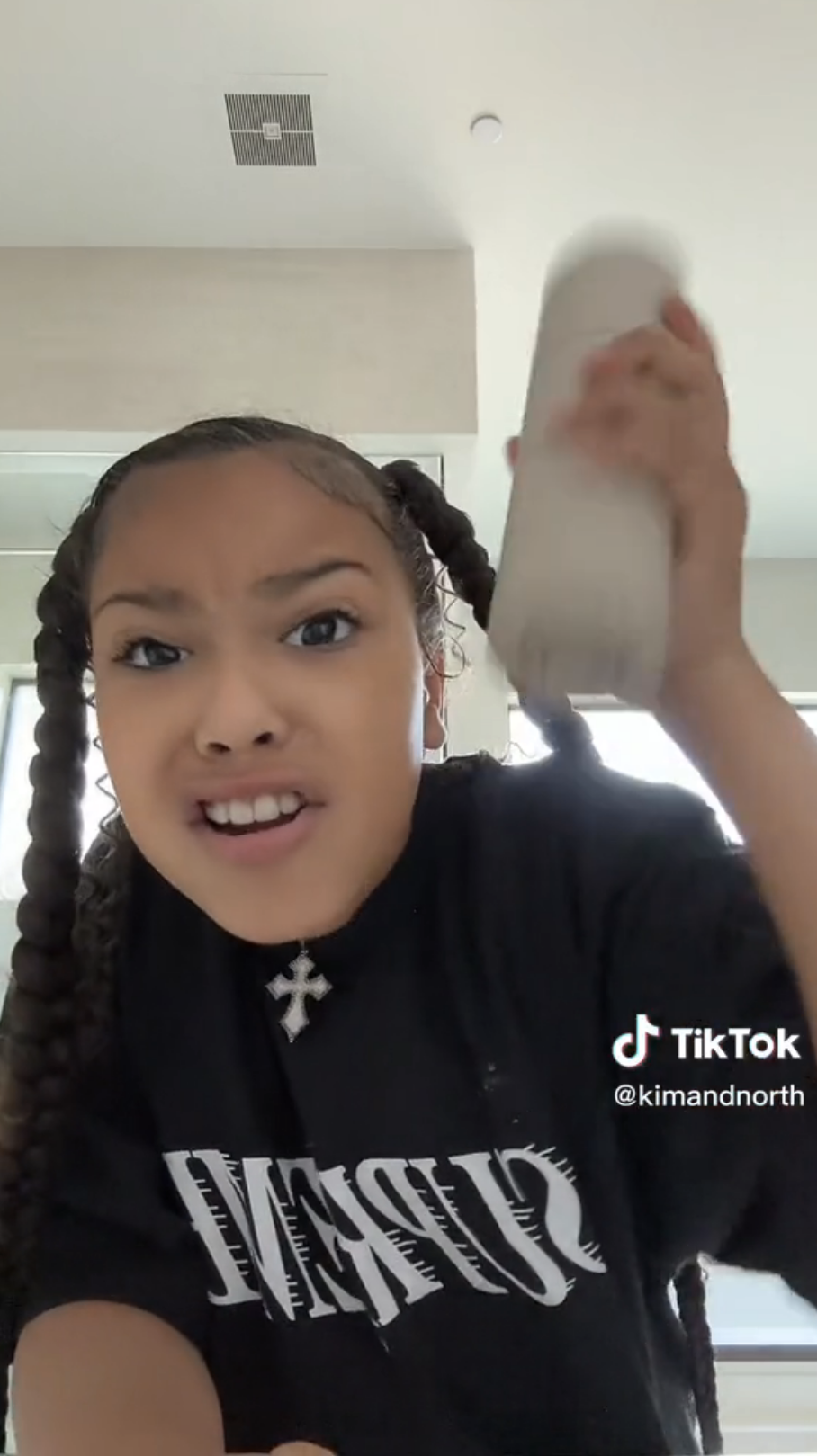 She goes on to complete her entire routine, remaining lighthearted and comical throughout.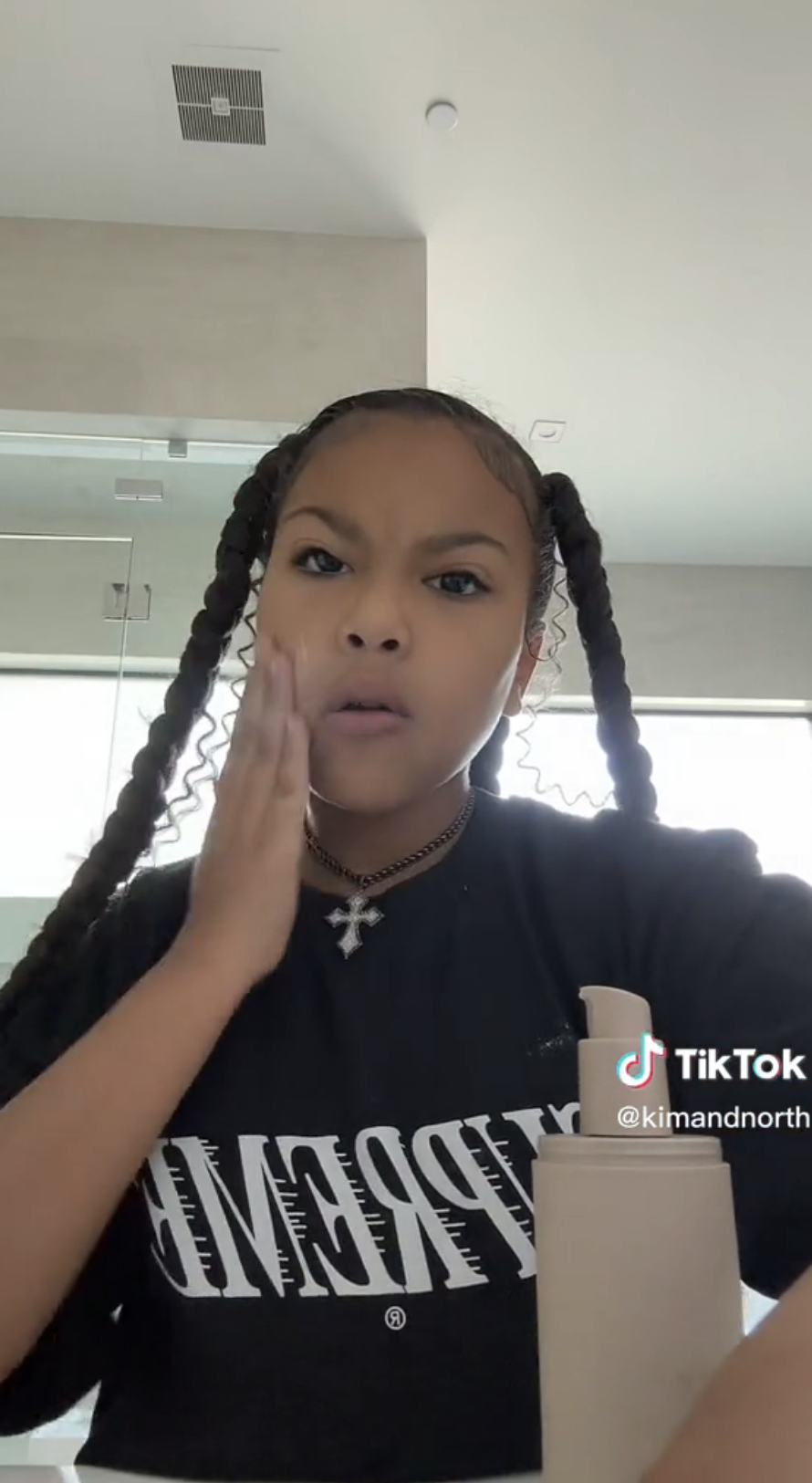 Some people were left "disturbed" by the video as they questioned why a child as young as 9 had a full skincare routine.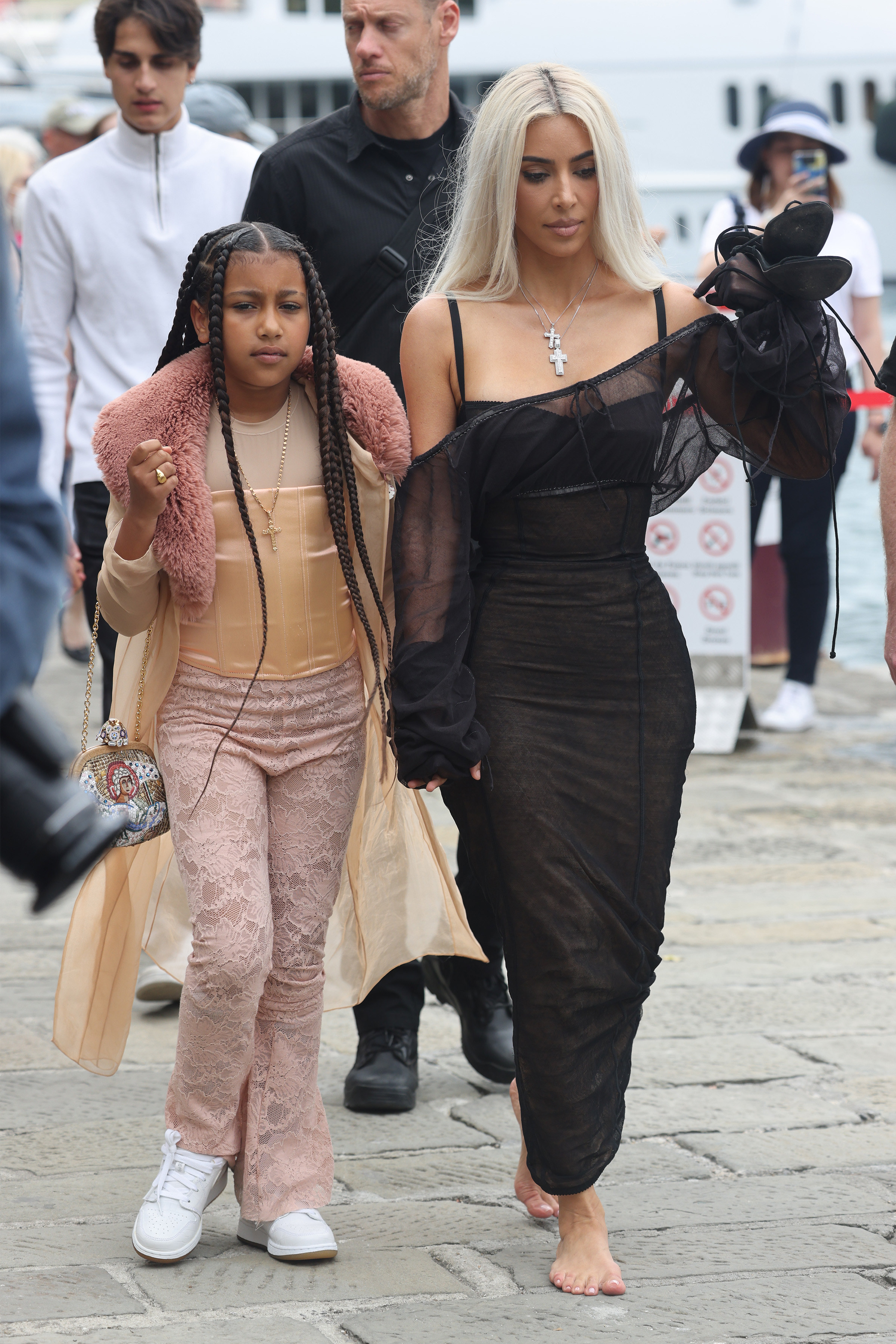 "Not to be dramatic but I have never been as disturbed as I am watching North West do her skincare routine," read one popular tweet, which has since been deleted.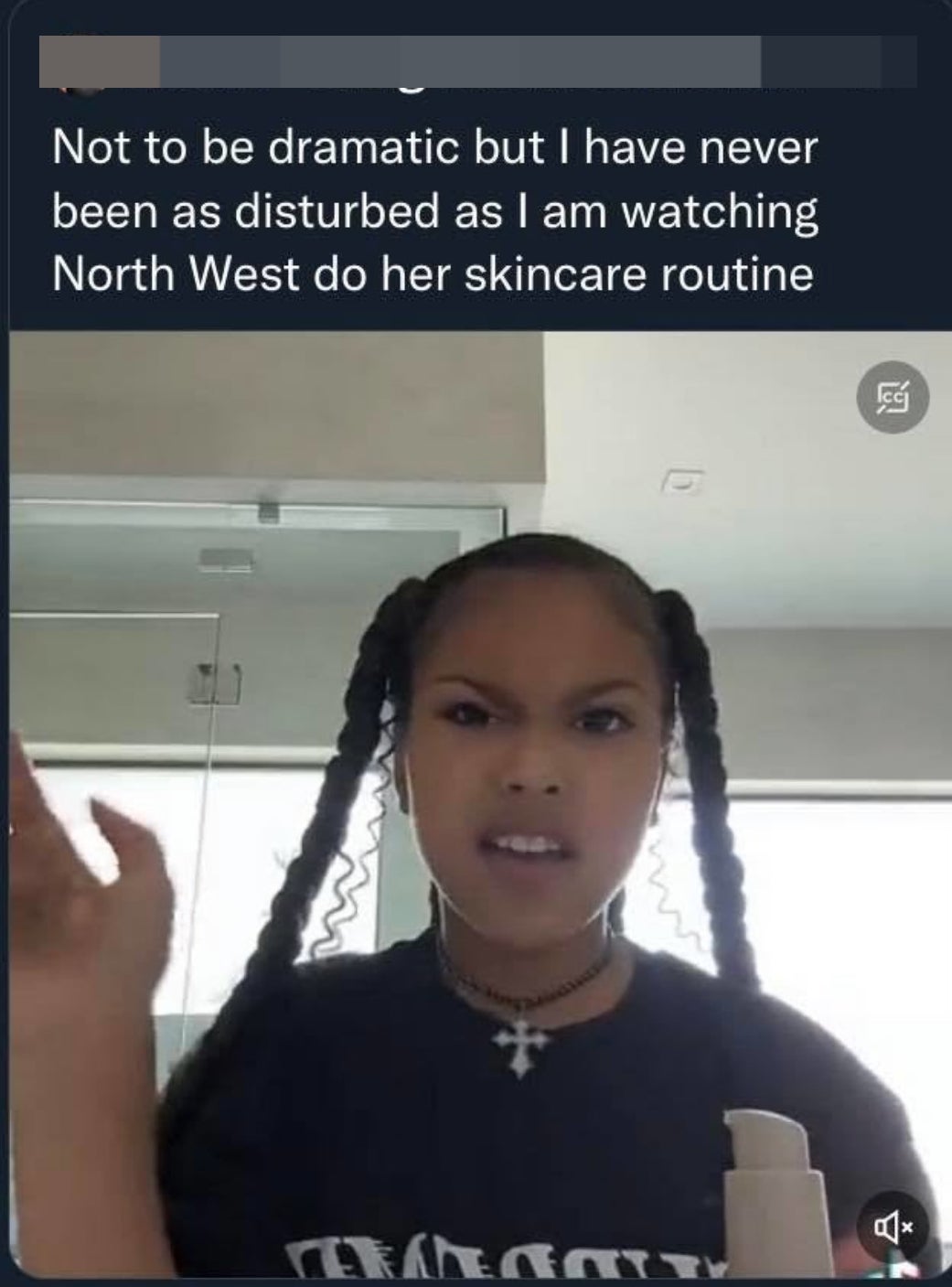 "North West has the most chaotic skincare routine I think I've ever seen," another user wrote, with several more going to question North's use of the products.
However, an overwhelming number of fans quickly rushed to North's defense, reminding critics that she's simply "having fun."
"what's disturbing about a 9 year old having fun… ?" one person wrote.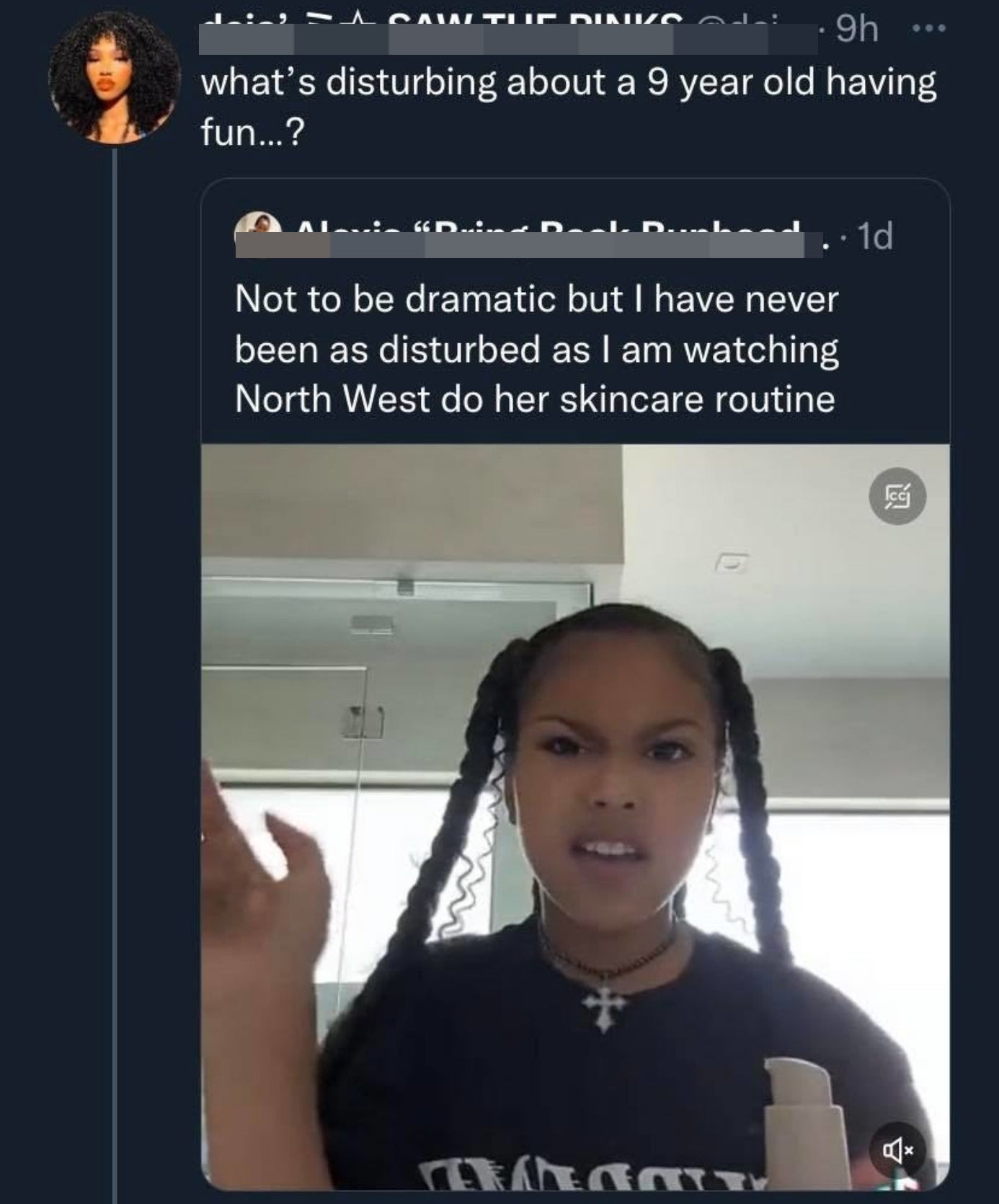 "every single kid from the 2000's-now has filmed a get ready w/ me or makeup/skincare vid when they were 10 but when north does it, it's 'disturbing,'" said another.
"North is so funny idg what's disturbing about this?" another wrote.
Others went on to suggest that North was simply "making fun" of Kim — something that the little girl is no stranger to.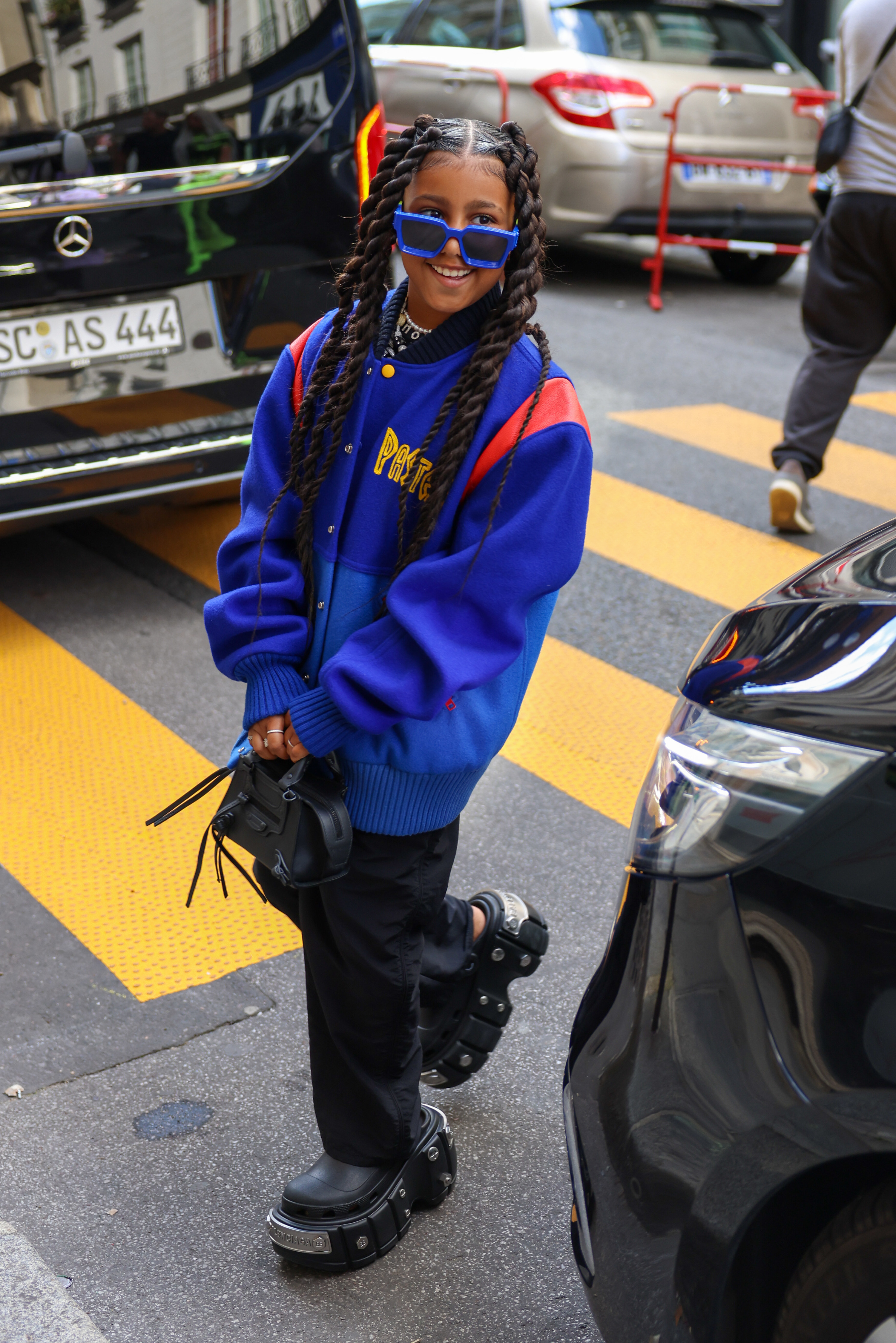 In a video posted earlier this month, North channeled her inner Kim K as she lip-synched to a mashup of some of the mogul's most iconic quotes.
North went all out with a blonde wig of her mom's, a pair of her signature black shades, and a ton of that memorable Balenciaga body tape that Kim rocked earlier this year.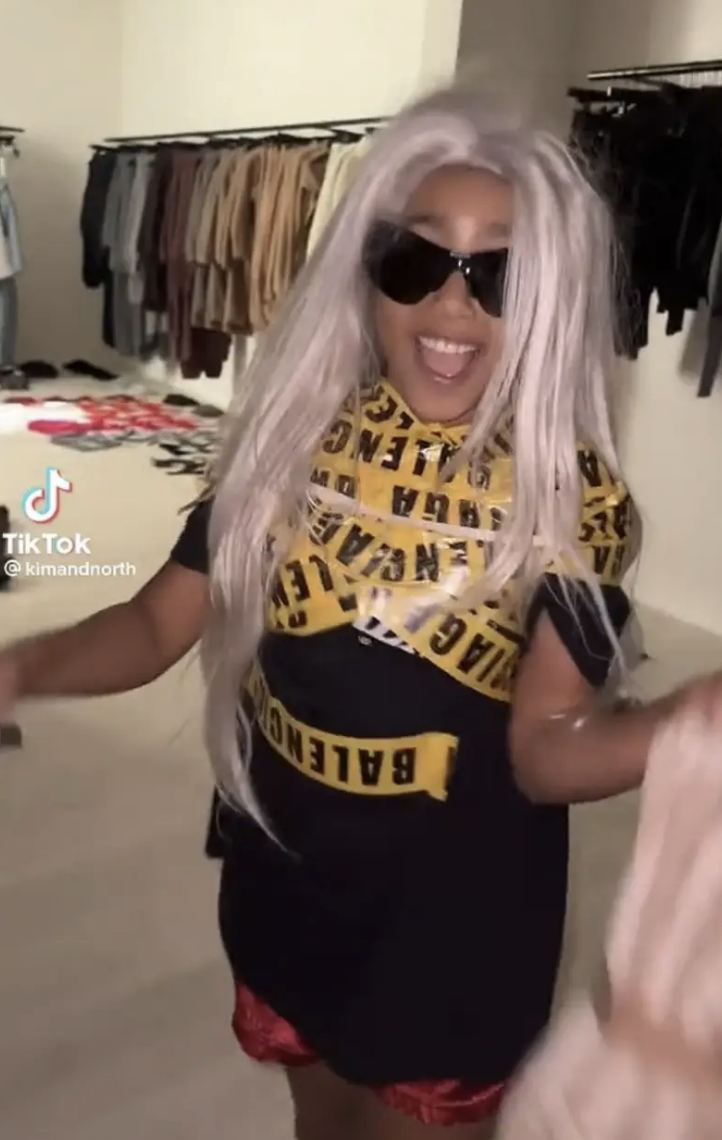 And then reenacting the moment that Kim lost her diamond earring in the ocean, North put on her best Kim K crying face, sending fans into fits of laughter.