Megan Fox and Machine Gun Kelly were photographed leaving a marriage counselor's office amid reports that they're facing "trust issues" in their relationship.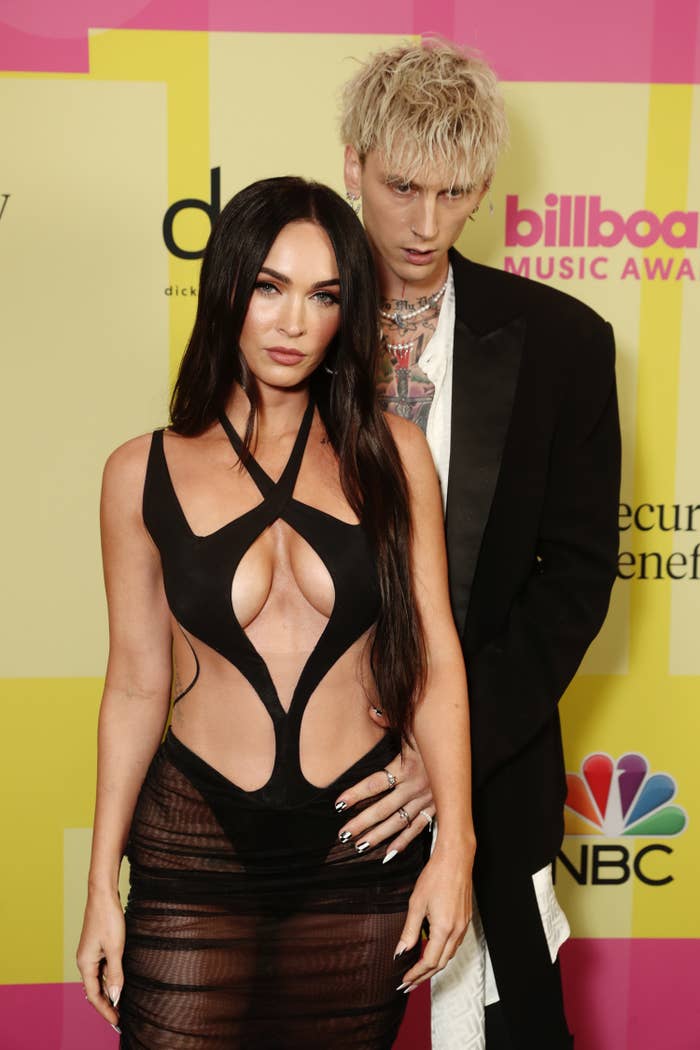 If you missed it, the couple — who announced their engagement last January after two years of dating — sparked rumors of a split over the weekend after Megan shared some very pointed lyrics about "dishonesty" on Instagram.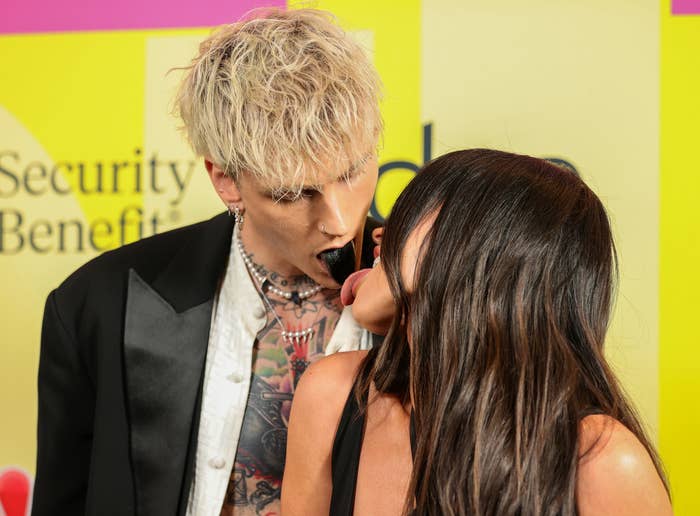 She captioned a series of selfies with, "You can taste the dishonesty / It's all over your breath" — a line from Beyoncé's hit "Pray You Catch Me." The song, much like the rest of the Lemonade album, famously charts infidelity within a relationship.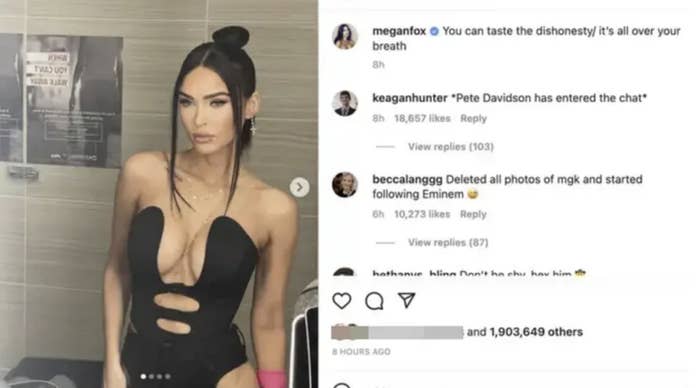 Megan later responded to a comment suggesting that MGK had hooked up with guitarist Sophie Lloyd, writing, "Maybe I got with Sophie."
And as a result, many fans grew convinced that Megan was accusing MGK of cheating on her — a rumor that grew more popular when the Transformers actor later unfollowed MGK entirely, deleted all photos of them together from her page, and started following his nemesis Eminem.
Days later, a source close to the pair claimed that Megan — who ended up deleting her Instagram page entirely — had removed her engagement ring following a huge spat she'd had with MGK.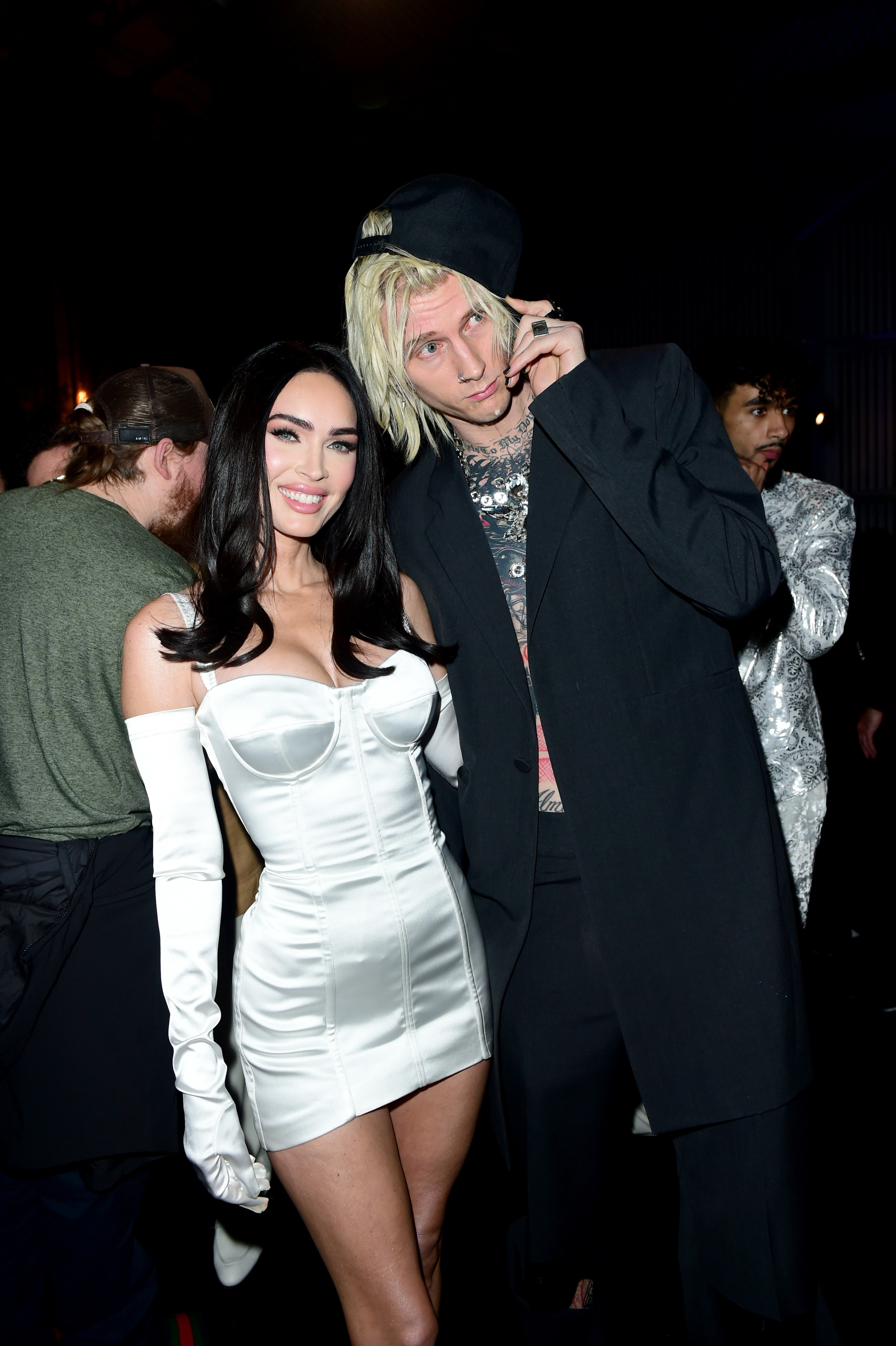 Speaking with People, the insider alleged that Megan was left "very upset" by the argument and was refusing to speak to MGK. "They have had issues in the past, but things seem pretty serious this time," they claimed.
The source added, "They haven't officially called off the engagement but Megan took her ring off" — something that would've caused the actor extreme pain if true, given its unconventional design.
The ring, which was designed by MGK, features a series of sharp spikes embedded within the bands. Discussing the hidden feature with Vogue shortly after his and Megan's engagement, the singer said: "The bands are actually thorns. So if she tries to take it off, it hurts… Love is pain."
As a result, many fans were left concerned for Megan when reports that she'd removed the ring began to surface.
"i feel so sorry for megan fox, she said that mf gave her a ring that CUT her if she took it off and nobody batted an eye," one tweet read.
The insider firstly claimed that Megan and MGK have "trust issues" that are causing "conflicts" in their relationship.
However, while Megan is apparently "still upset" with MGK, the source alleged that she's taking it "one day at a time" with him as they attempt to resolve things between them.
"She was never one to casually date," the source said. "She is with him because she believes it's a long-term relationship. She isn't just gonna give up on their relationship."
The reports came just as Megan and MGK were photographed leaving a marriage counseling office in California on Monday, per the Daily Mail.
In several new paparazzi pictures, the pair could be seen looking visibly upset as they left the building; Megan appeared to be tearful as she wiped her eyes with her hand.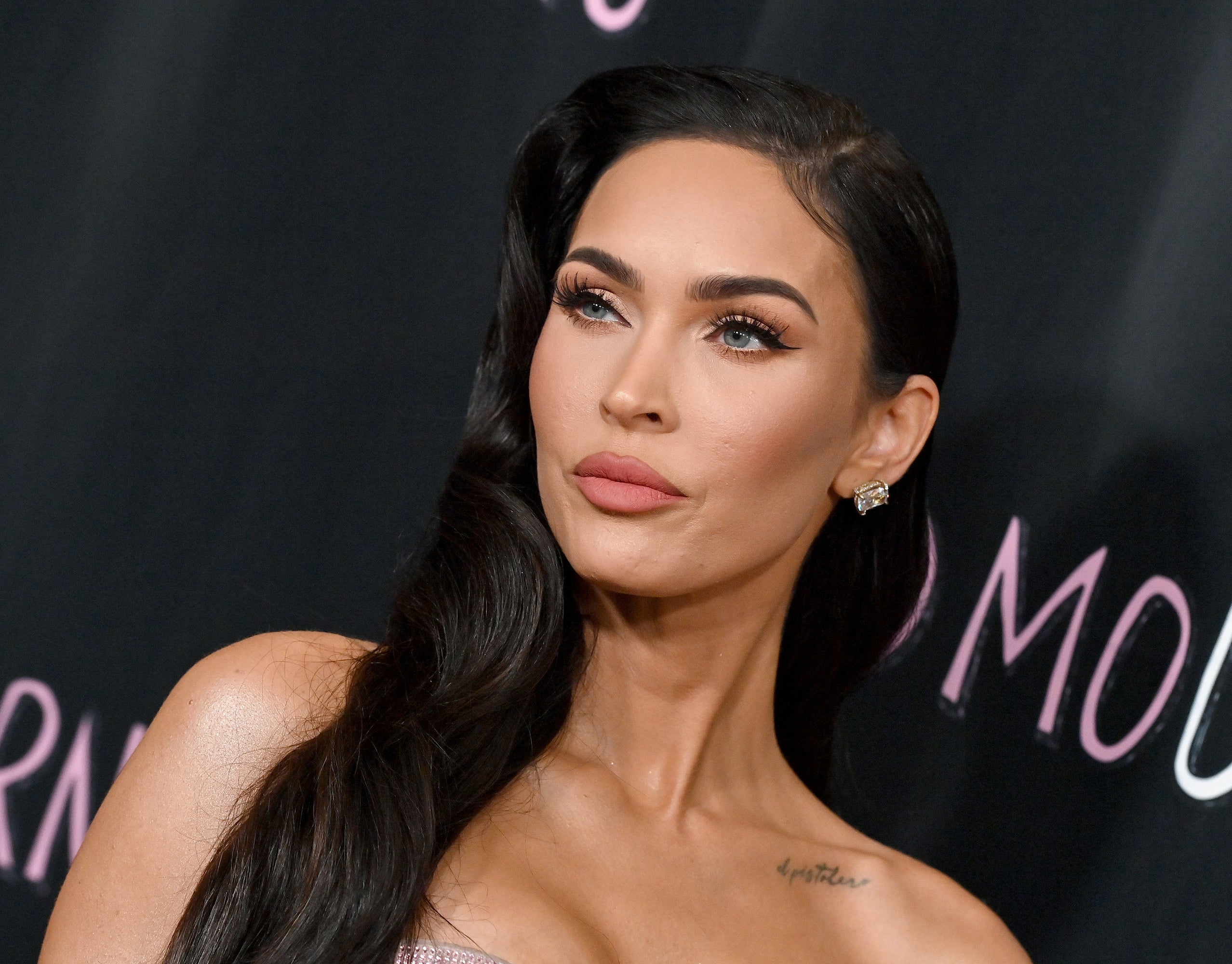 According to the Daily Mail, Megan and MGK spent two and a half hours inside the building before leaving in separate cars.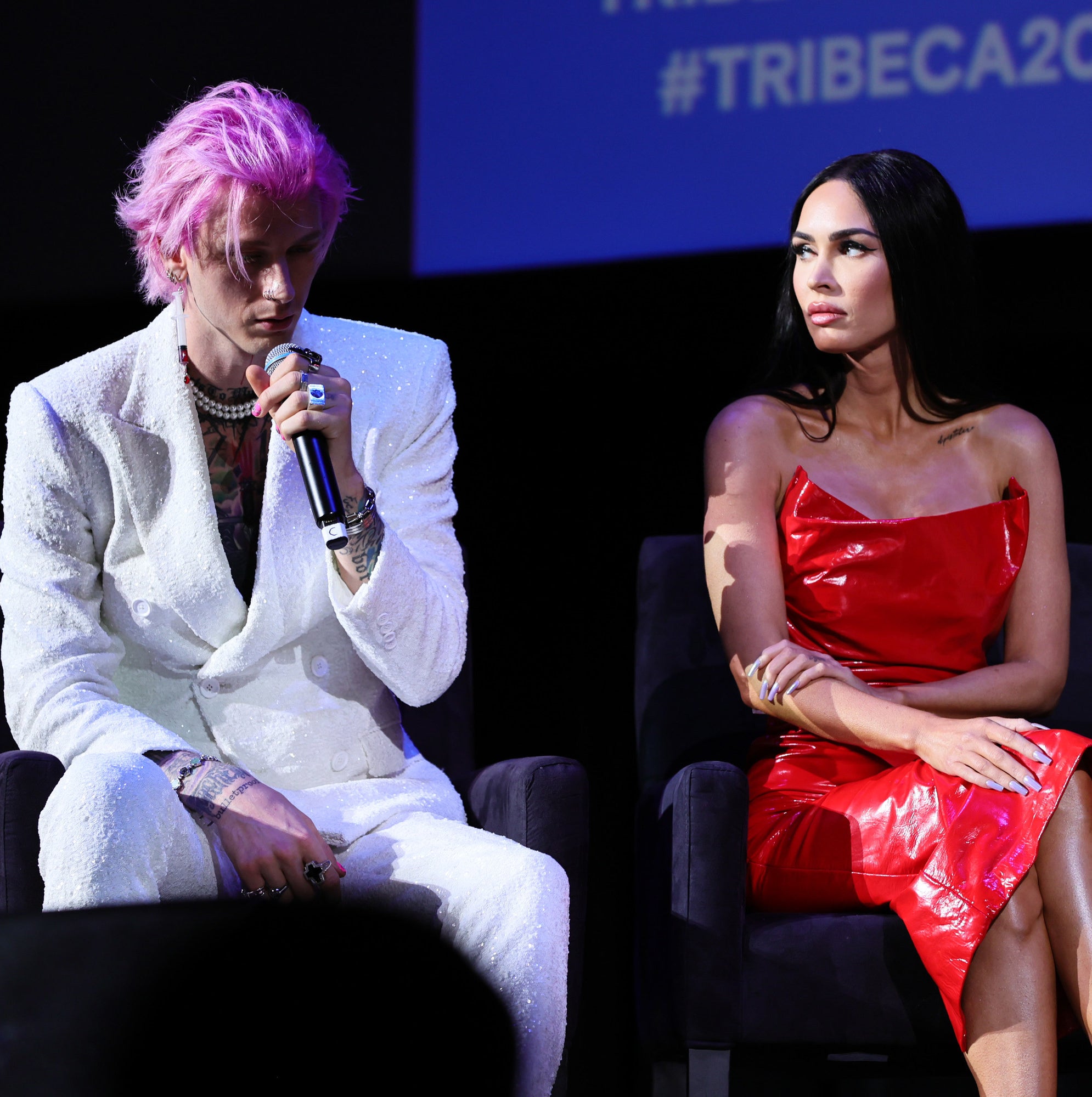 Neither Megan nor MGK have publicly addressed the situation at the moment, but we'll be sure to update you if they do.