Lil Nas X has opened up about the "draining and straining" pressures of being a Black gay artist in the music industry.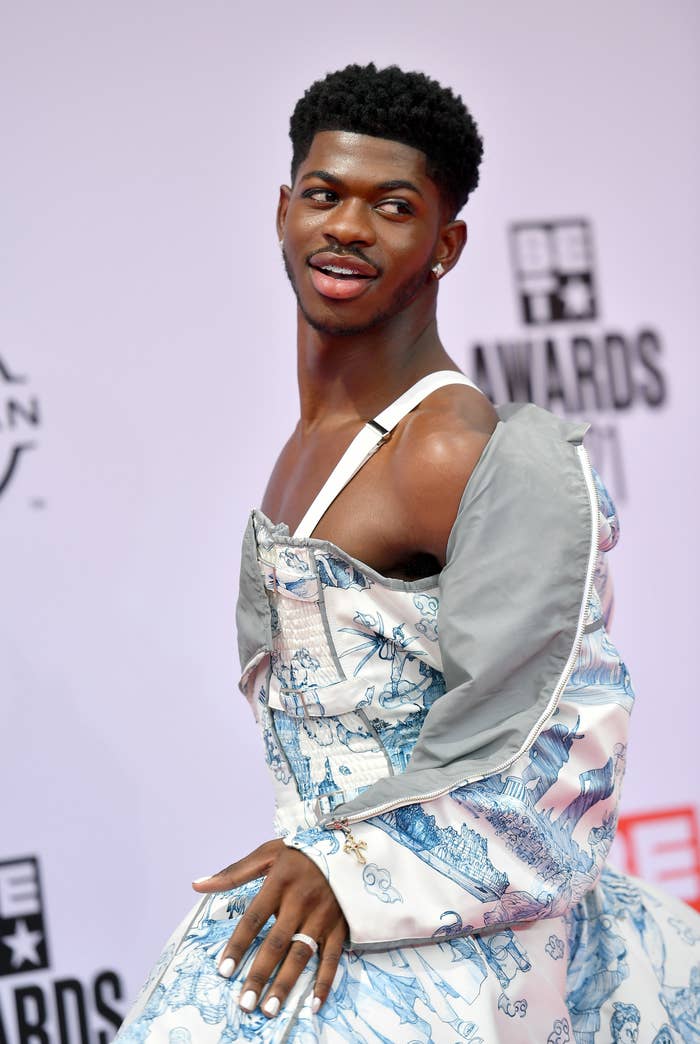 In a new interview with Out magazine, Lil Nas X — whose real name is Montero — talked about his difficult upbringing in the South as a young gay Black man and how this has come to shape his sense of identity as he's matured.
"Growing up in the Atlanta area, I [saw] a lot of microaggressions towards homosexuality," he told Tre'vell Anderson. "Little things like going into an IHOP and hearing one of your family members say 'look at those faggots' to two people eating or even just a small [statement like] 'boys don't cry.' Little shit like living in the hood, not being super into sports, and then having to go outside and pretend that I was."
"[I remember] pushing that part of myself in more and more, almost convincing myself that it's not even actually there," he added.
The 22-year-old star touched on feeling emotionally distant from his family when he was younger and how he's consequently had to have his own back from a very young age.
"Growing up, I didn't realize it, but I've always been kind of my own hand on my own shoulder," he said. "I had to lift myself up when I was down, from fucking 9 years old, because I don't feel like me and my dad ever had a super emotional connection after he got custody of me and my brother, and I didn't really get that with my mom and my siblings."
Lil Nas X went on to talk about his experience of coming out as gay, which he said was "terrifying."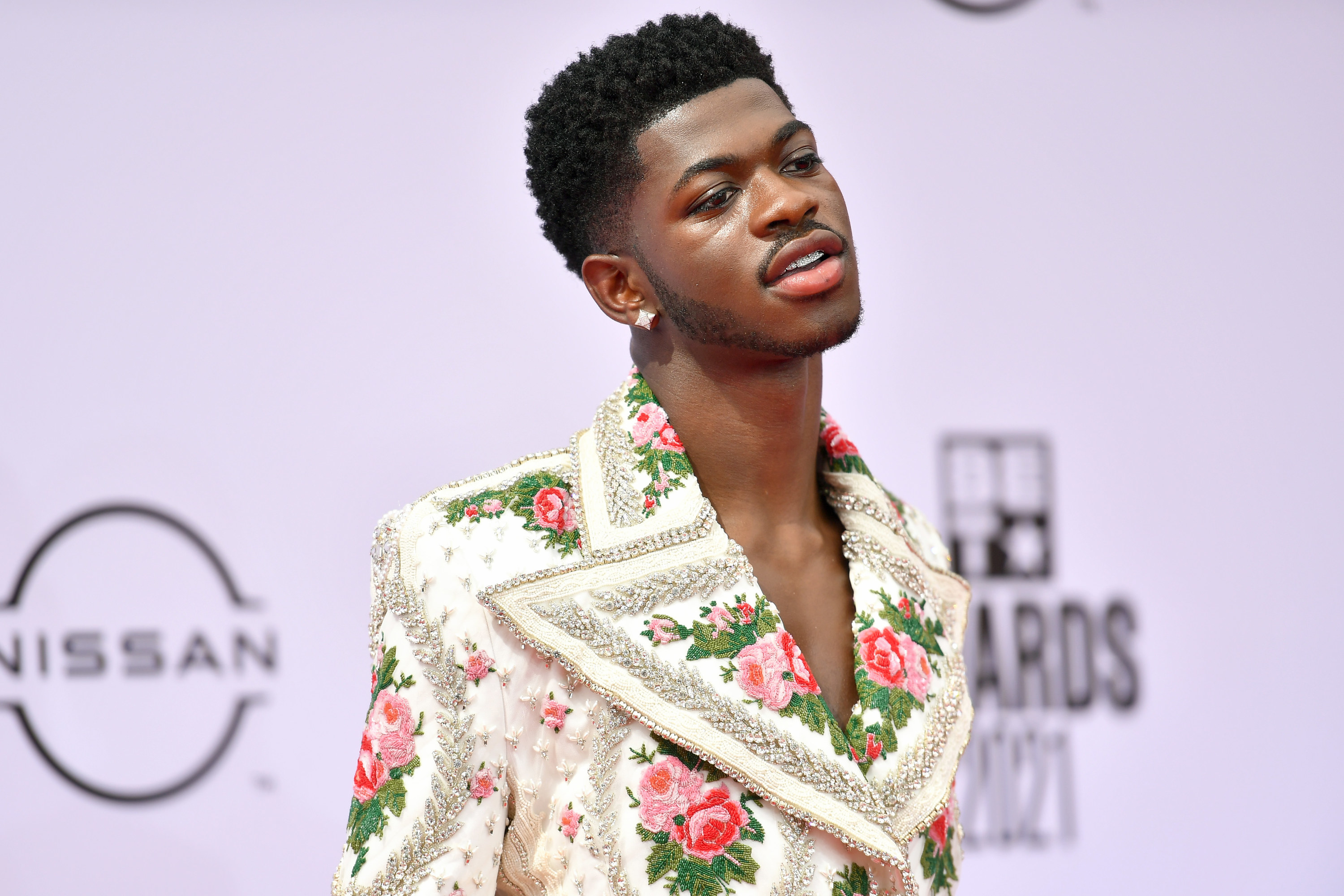 He came out on Twitter back in 2019 in a tweet that pointed to lyrics from his song "c7osure" as confirmation of his sexuality, writing: "some of y'all already know, some of y'all don't care, some of y'all not gone fwm no more."
The "Industry Baby" star then recalled a more recent experience where he dressed in drag as Nicki Minaj for Halloween last year, also describing this as "terrifying."
"Even coming out, that was terrifying," he told Out. "When I put on the costume of Nicki, terrifying."
And Lil Nas X went on to open up about the mental strain and "pressure" he feels in his position as a Black gay artist in an industry that has always had a typically fixed definition of what rappers are "supposed" to be.
"Mentally, it's really draining and straining sometimes," he said. "The pressure of living your entire life knowing the identity of what a rapper is supposed to be, what rappers [are supposed to] do, and going out there in front of all these people, it's terrifying."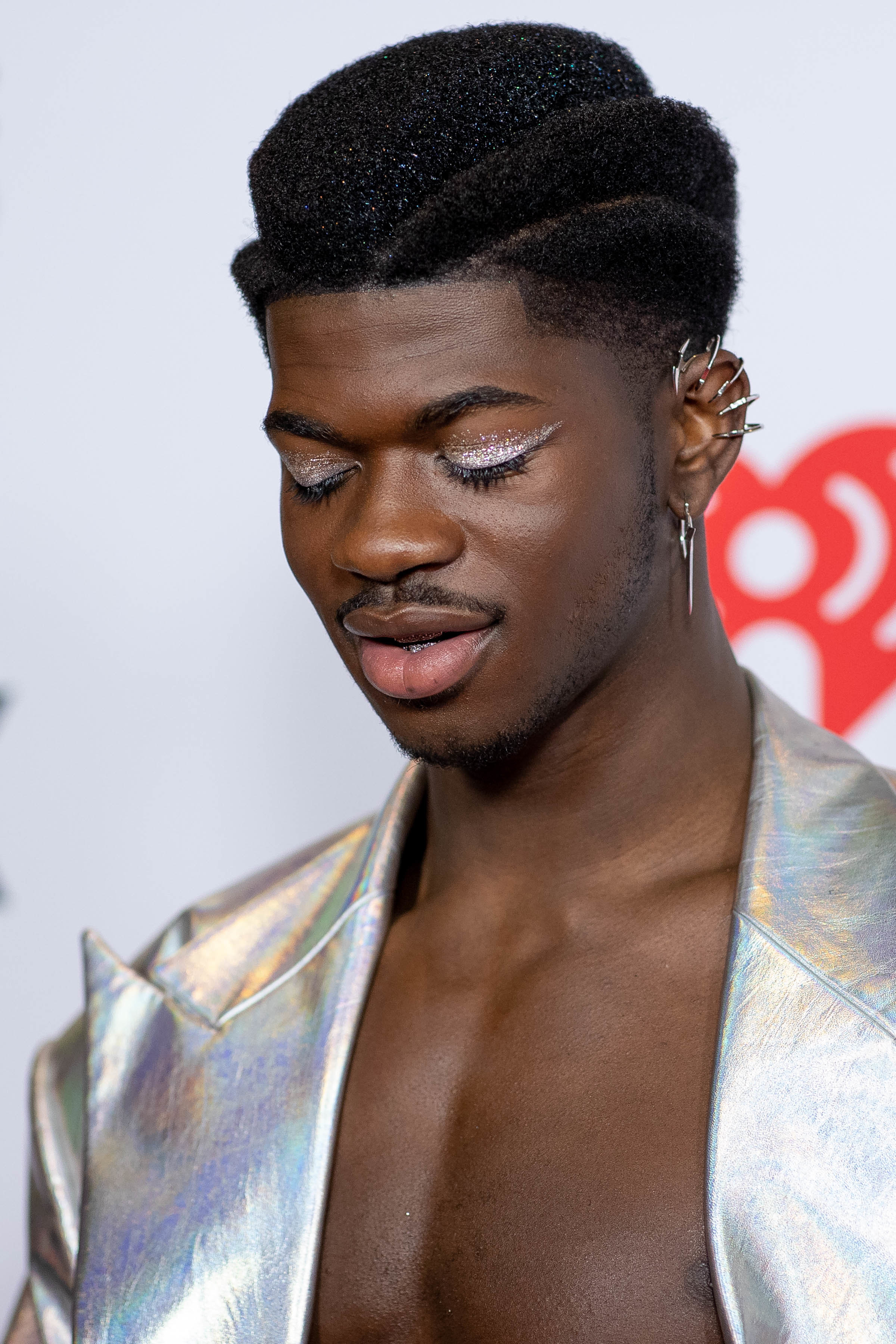 And he also spoke in more detail about the reality of navigating this industry, specifically referencing his recent performance at the BET Awards, where he notably made out with one of his male backup dancers onstage.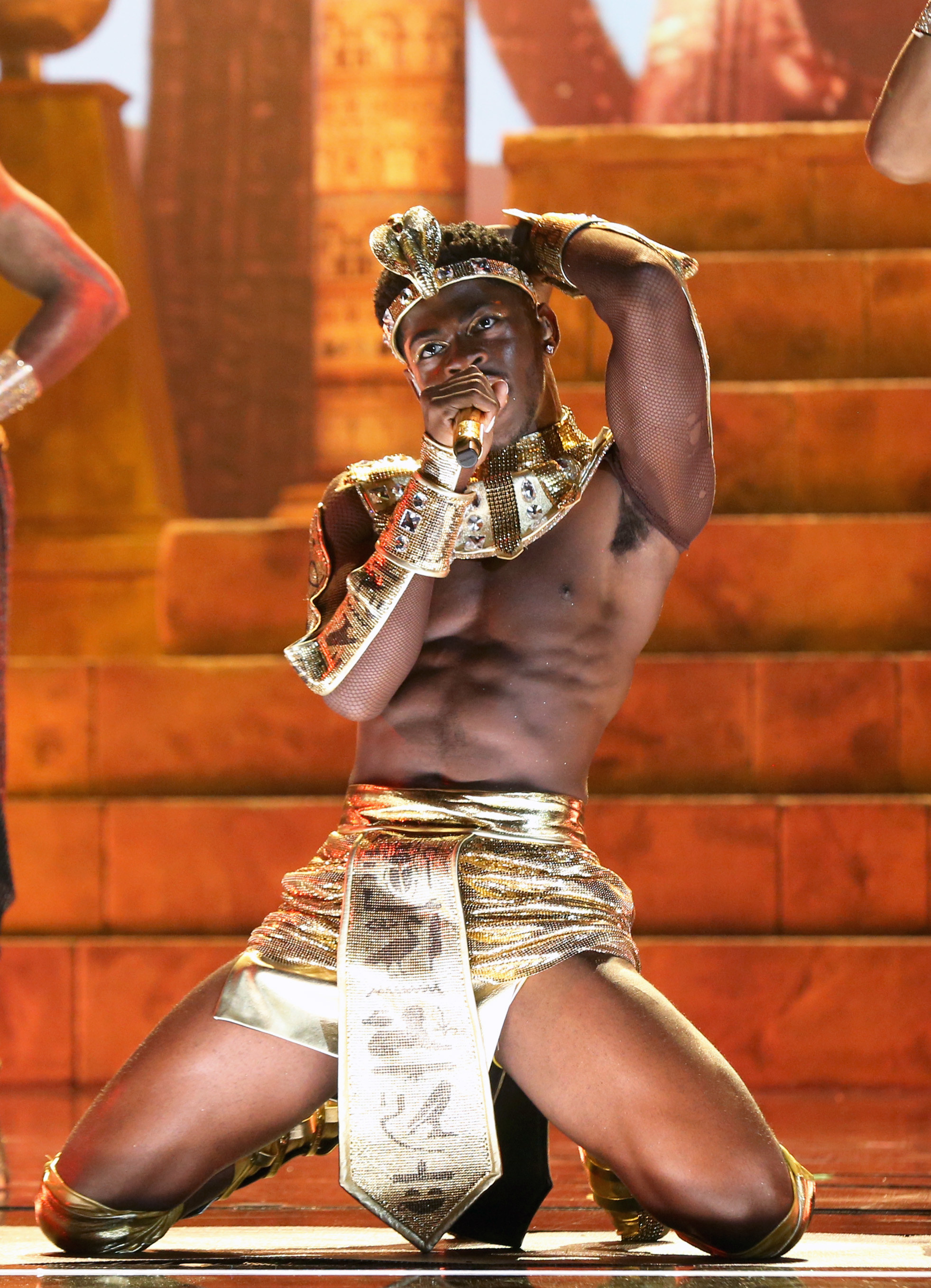 Recalling the performance, Lil Nas X said that it was "like jumping in a lake full of sharks and piranhas" while opening up about the nerves he felt before and after getting onstage.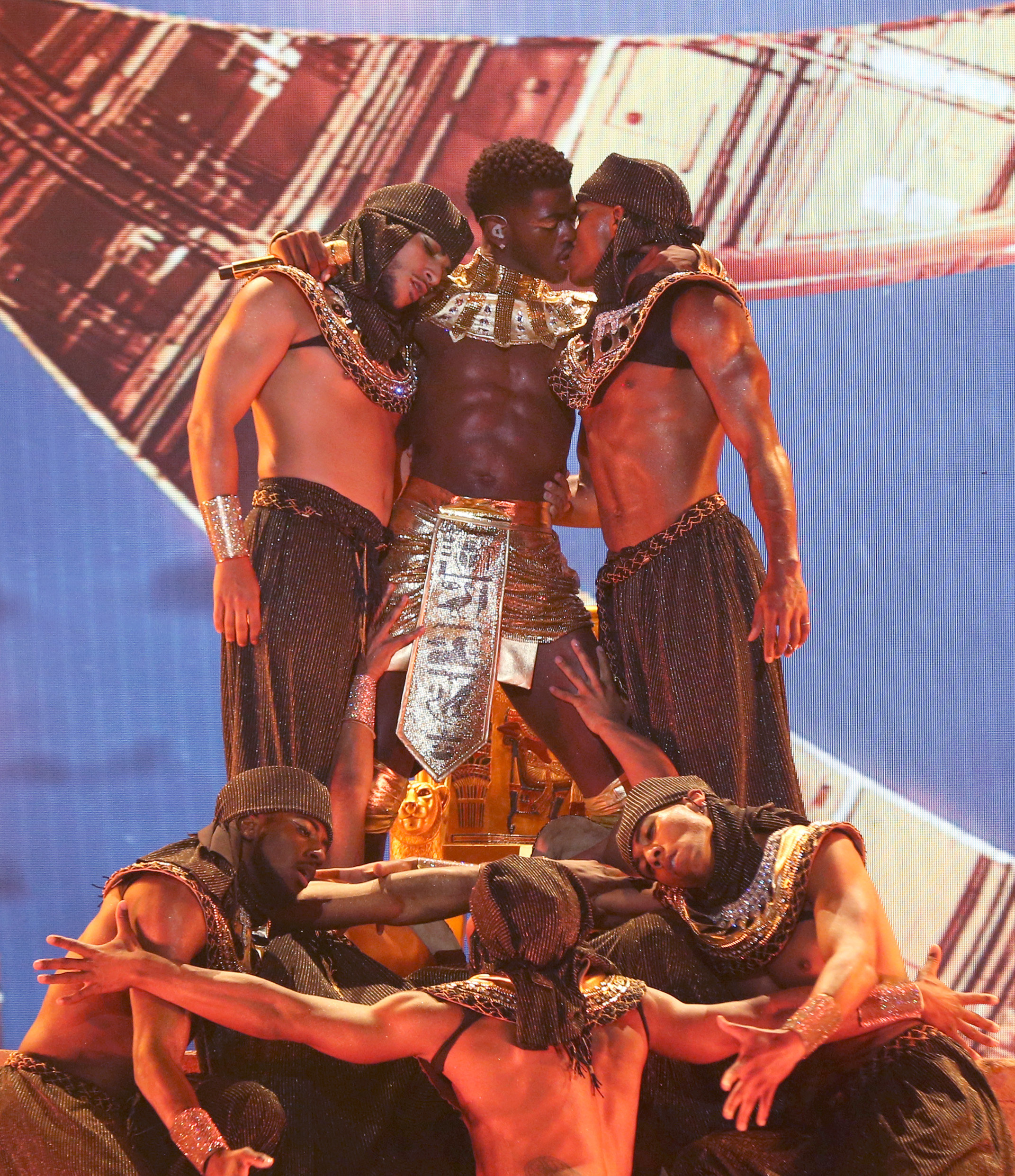 "I've had a bunch of hard times this past week, after that performance and before the performance," he said. "But for me, that's life, and one thing I 100% never do when I'm in these down moments is go to social media with them. Because I know that they're going to pass, and what a lot of people like to do is use that against you."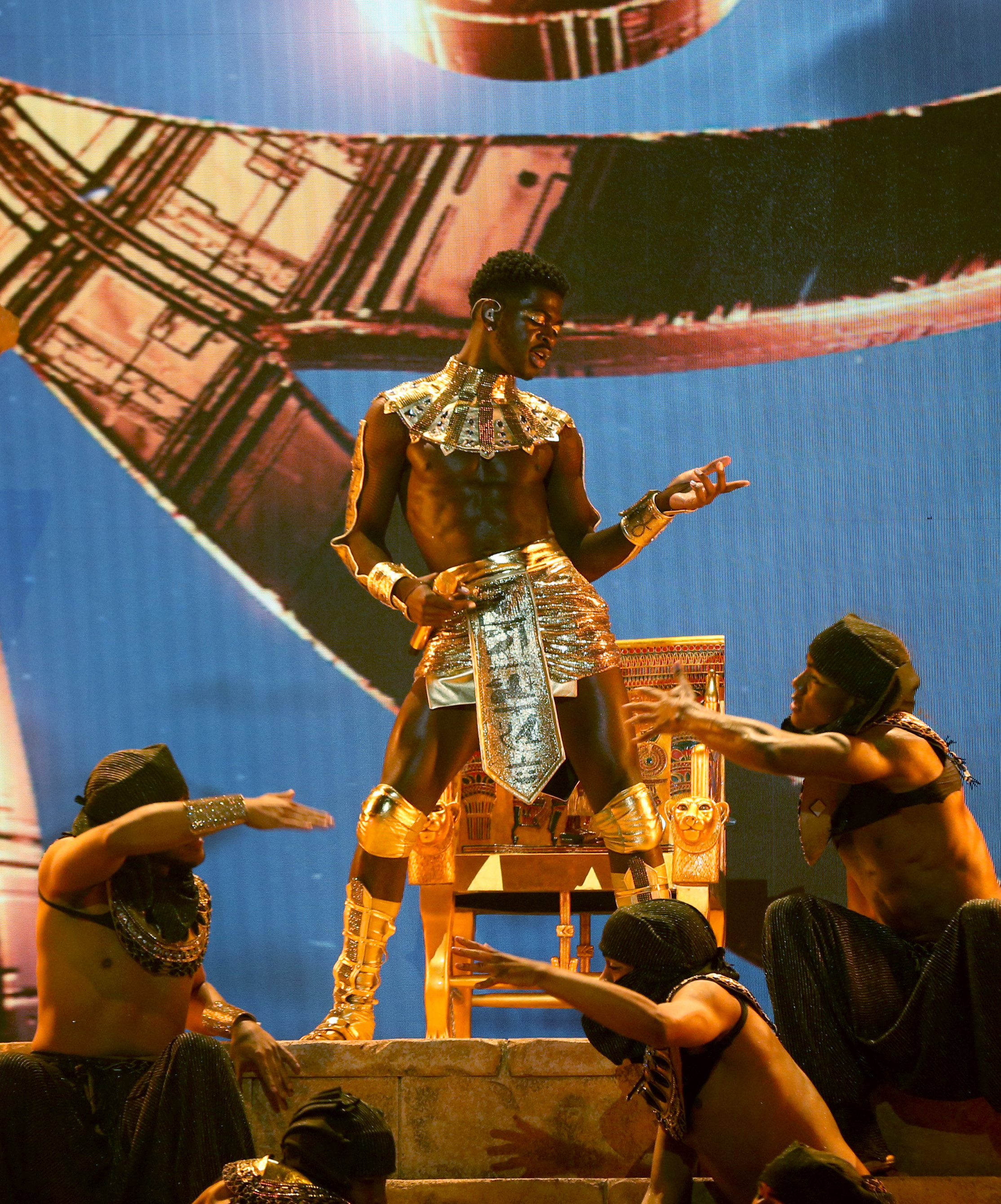 "Going to this place with all these overly masculine rappers and you're finna be in there throwing a little ass every now and then, touching on dudes and hugging them and kissing them," he continued. " … [At] some points, I was like, should I even do this? I don't feel like they're going to love me like that."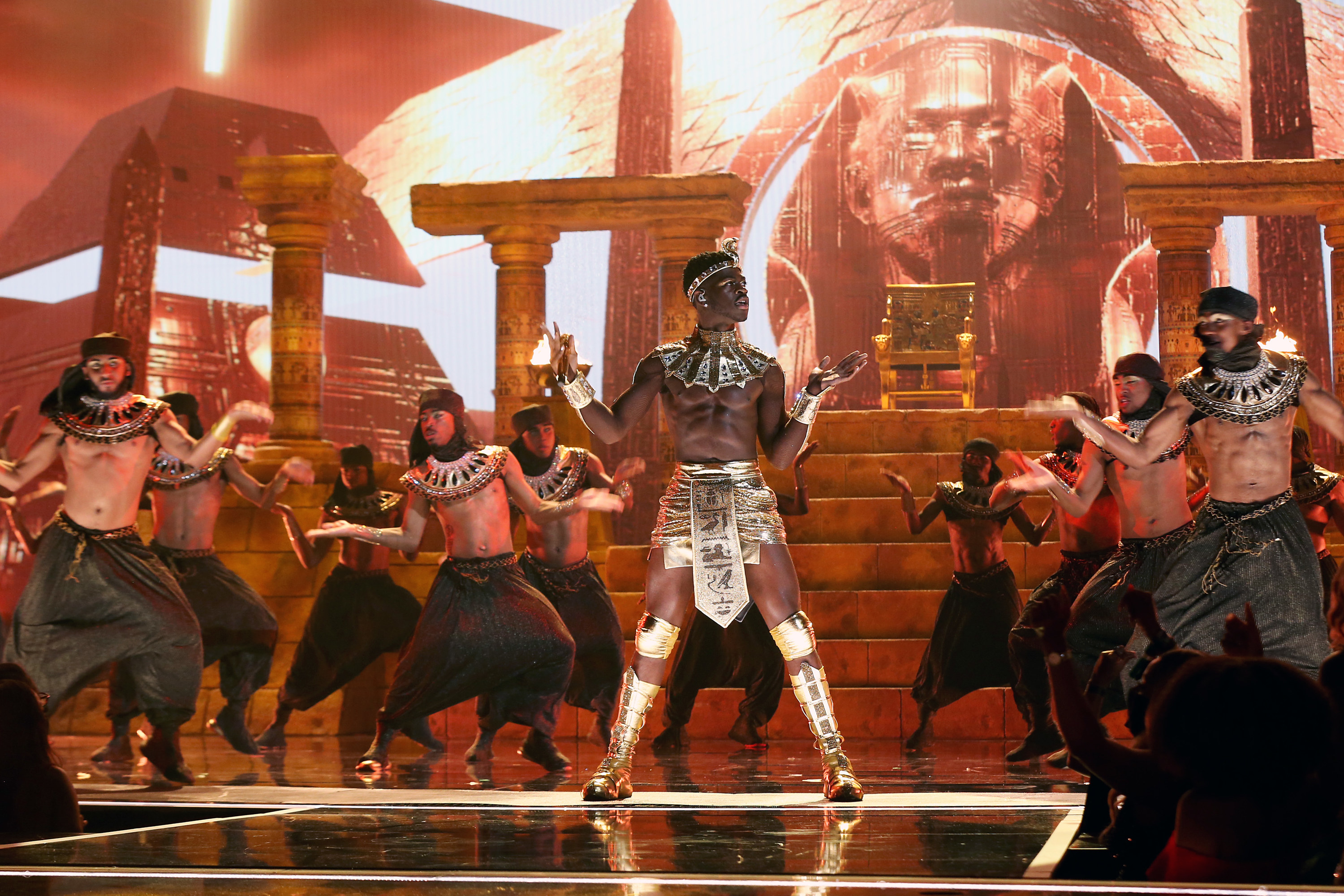 "[People always say] go where you're accepted and stuff like that, but you can't always just go where you're accepted," he added. "You've got to go and break down those walls and say, 'This is my space now too.'"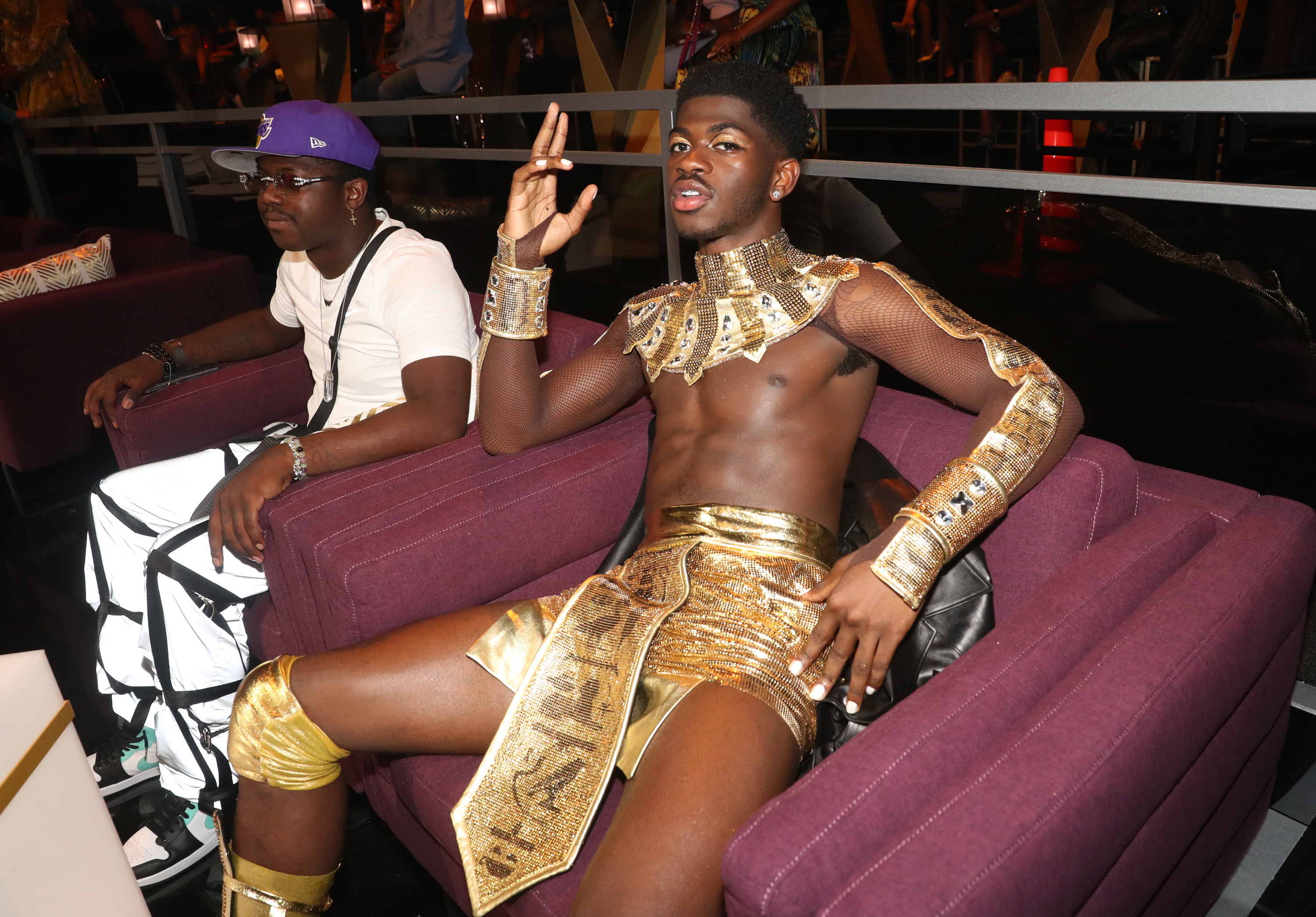 And the star revealed that while he still isn't his "full self," he is discovering his identity more and more every day and expressing this through his music.
"I'm still not my full self," he said, "but that fear of the people around you that you're the closest to and loving the most not understanding why you're doing what you're doing, that's something we just have to let go of. All of this is in pursuit of becoming my full self, more and more."
This all comes just weeks after Lil Nas X was faced with a series of anti-gay comments following the release of his music video for "Industry Baby," his latest single that features rapper Jack Harlow.
The music video — which sees the 22-year-old in prison, dancing naked in the showers with the other male inmates — was met with an overwhelming amount of negative and anti-gay comments on Twitter, with some people accusing him of "pushing the gay agenda."
However, Lil Nas X was quick to hit back — in typical Lil Nas X fashion — at many of the anti-gay comments, notably calling one user out for viewing "femininity as weakness" and for being "afraid" of Black men being perceived as "weak."