After remaining relatively quiet over the past few months, Kylie Jenner has just announced the launch of her upcoming "Valentine" makeup collection.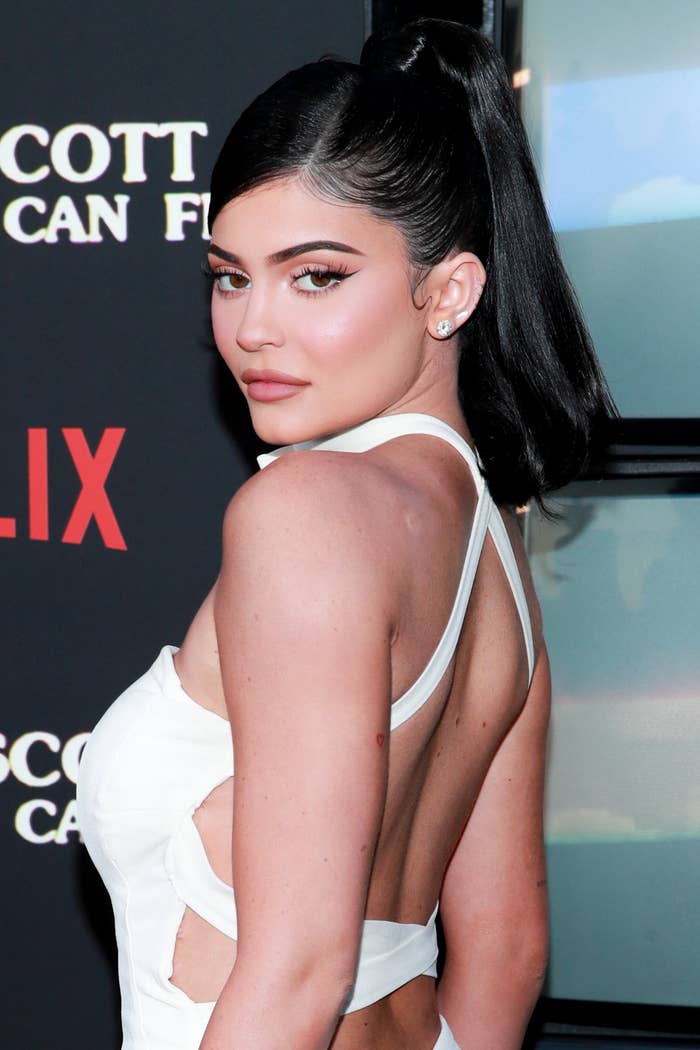 Set to launch on Feb. 3 through her business Kylie Cosmetics, the range of products — and their pink- and red-based packaging — completely embrace the romantic theme.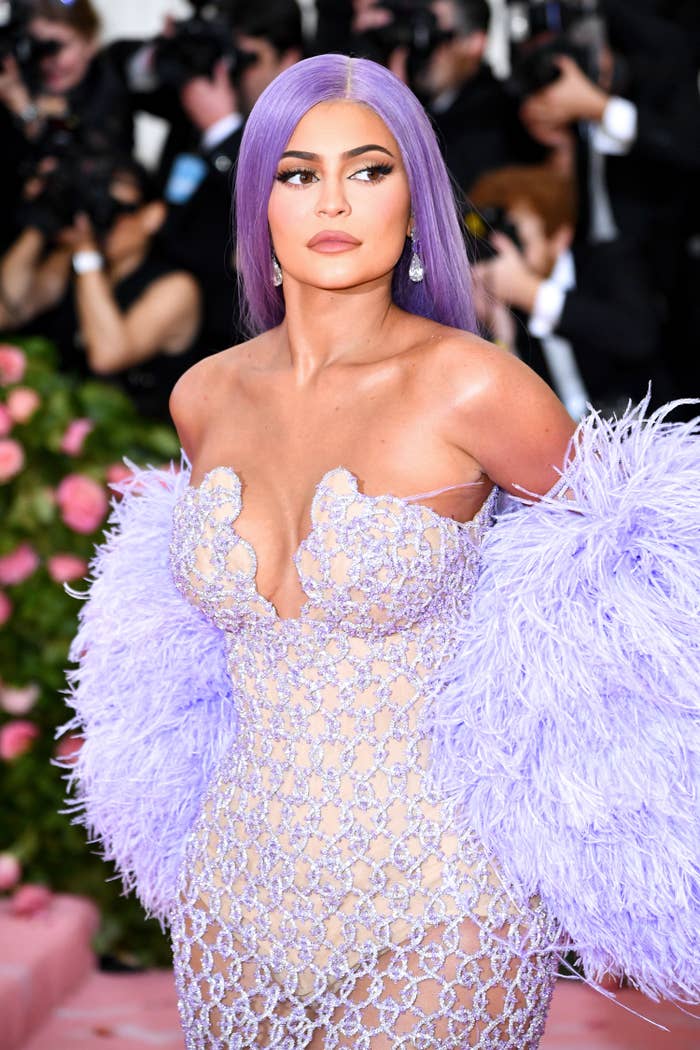 Fans can treat themselves to a pressed powder palette⁠, blush sticks⁠, a highlighter, two matte lip kits⁠, a lip gloss set⁠, false lashes⁠, and a lip balm set⁠ — courtesy of her other business, Kylie Skin.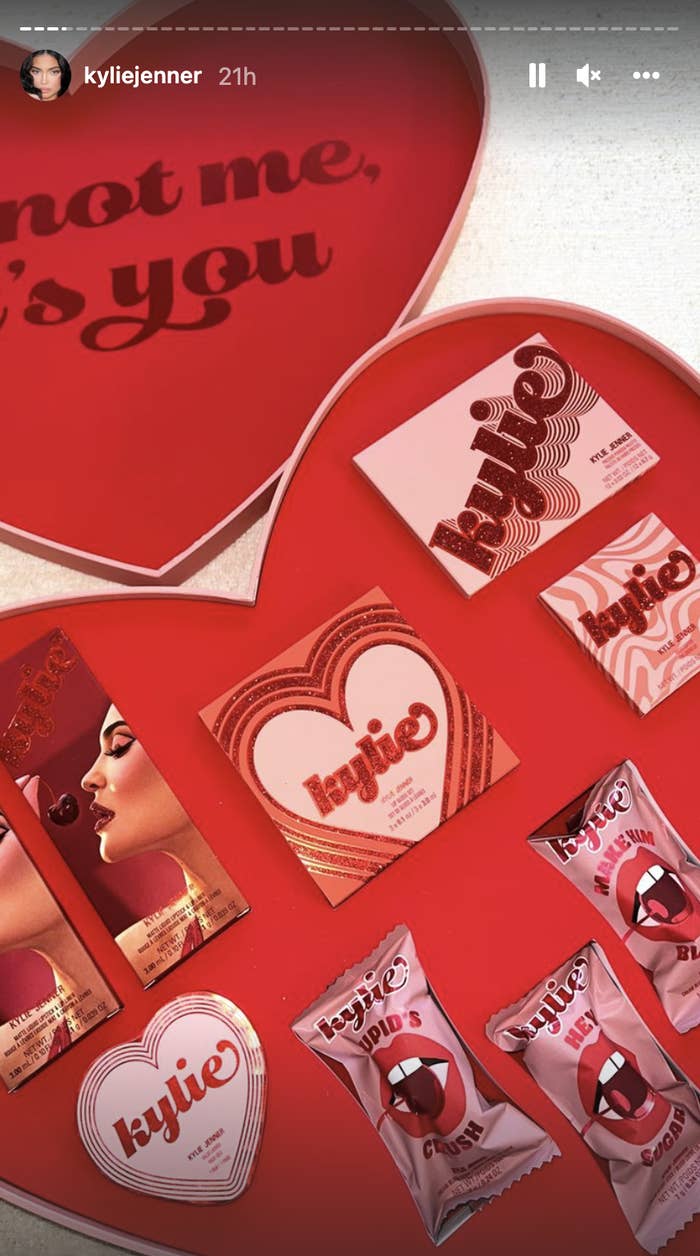 Announcing the news on Wednesday on Instagram, Kylie gave fans a glimpse of the new collection with a series of snaps posted to her page and stories.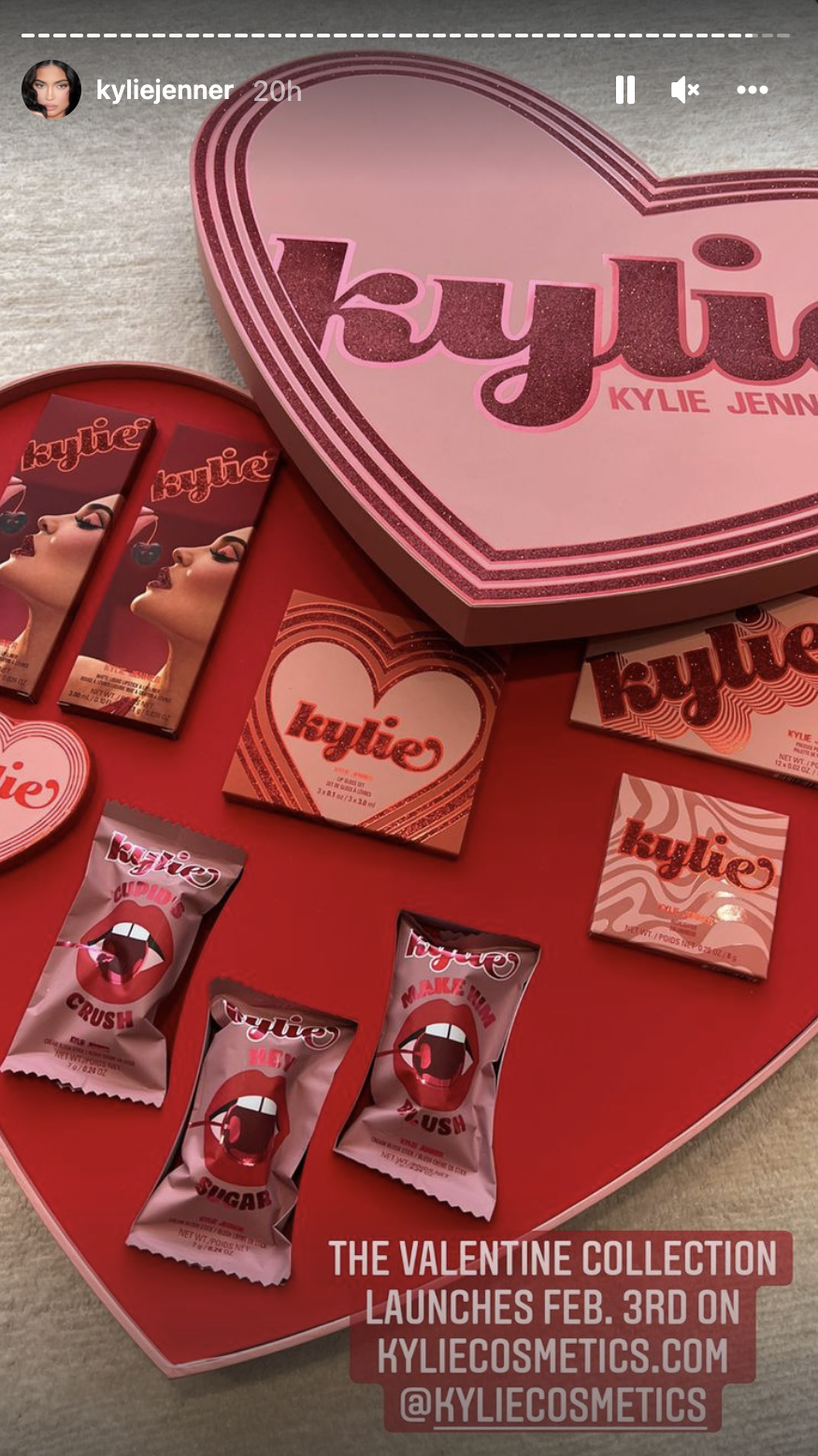 But after sharing the collection with fans, the beauty mogul found herself facing several critical comments.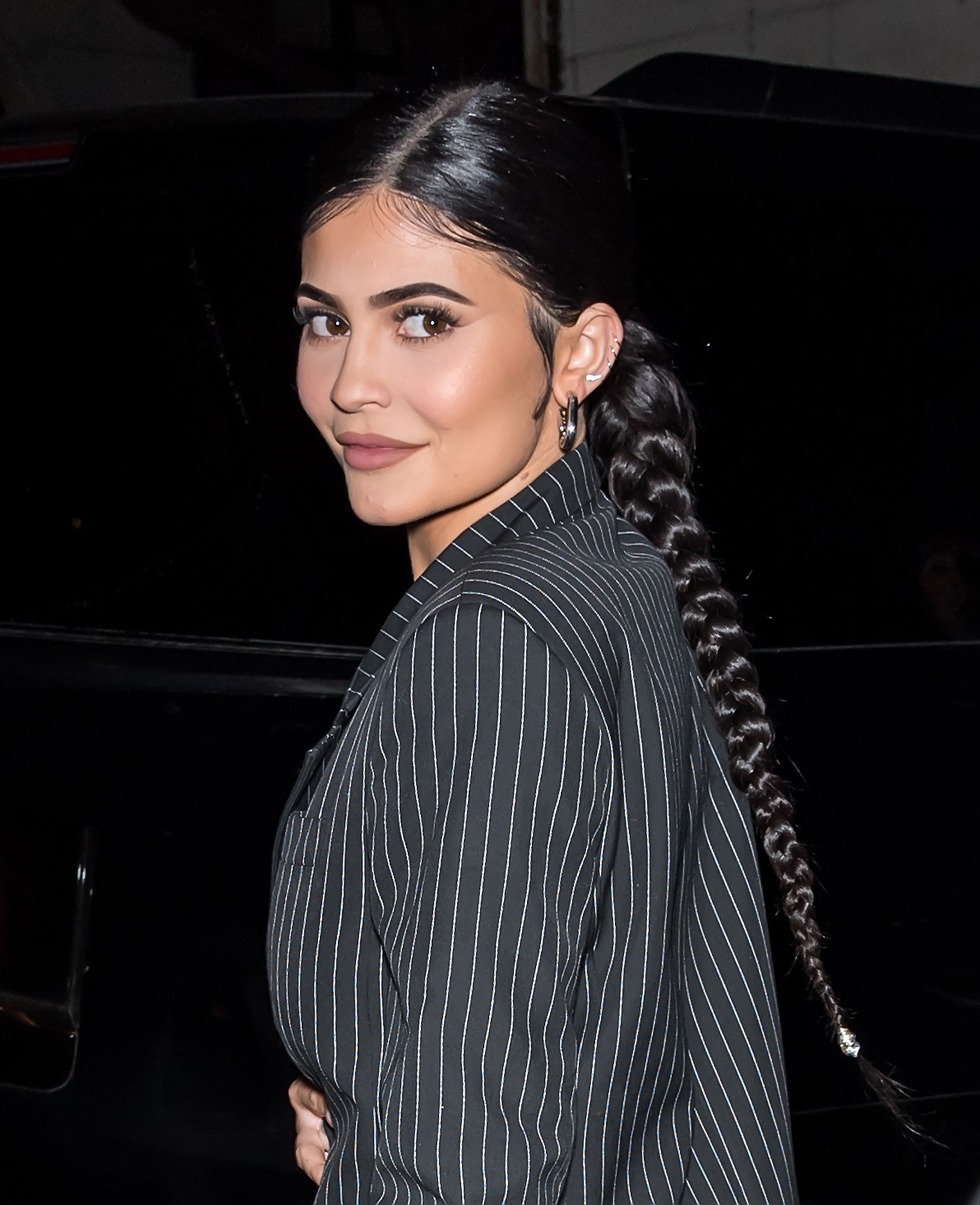 Many fans were quick to voice their opinions on the appearance of Kylie's new products, with many noting that they seem similar to some of her past collections.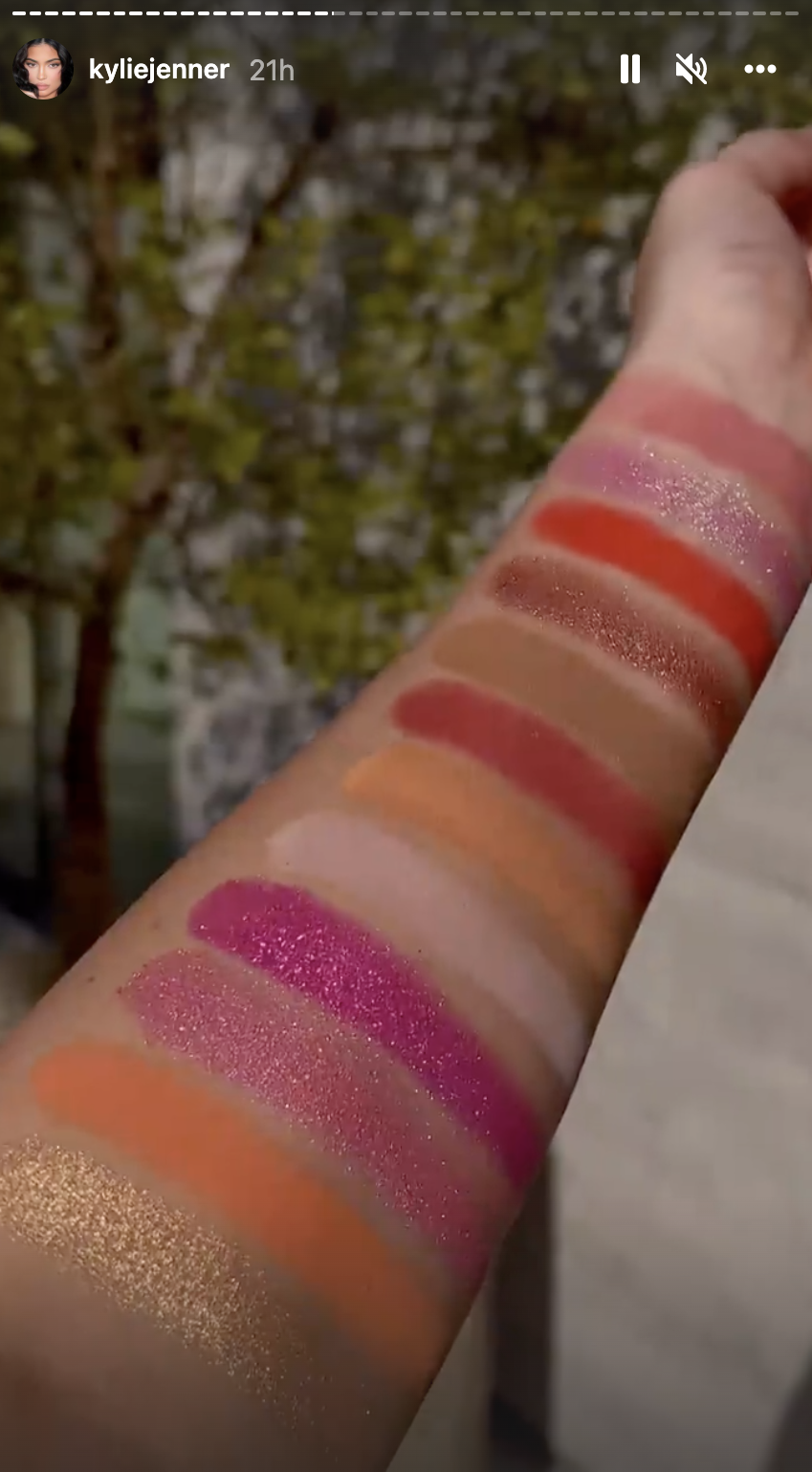 "is it really necessary to release new makeup collections EVERY year for EVERY holiday? at this point ur selling the same colors in new packaging. so wasteful. this is a subtweet to kylie cosmetics. I see the same thing recycled every holiday," one person tweeted.
"Does anyone even buy Kylie cosmetics anymore… she keeps dropping these pallets. I'm starting to think she's recycling," echoed another.
"Kylie why does your new collection look like the same recycled colors?" one user wrote.
"Kylie literally repackages her makeup and the girlies eat it up every time," added another.
As well as commenting on the seemingly "recycled" packaging and product design, some fans called the actual quality of the makeup into question.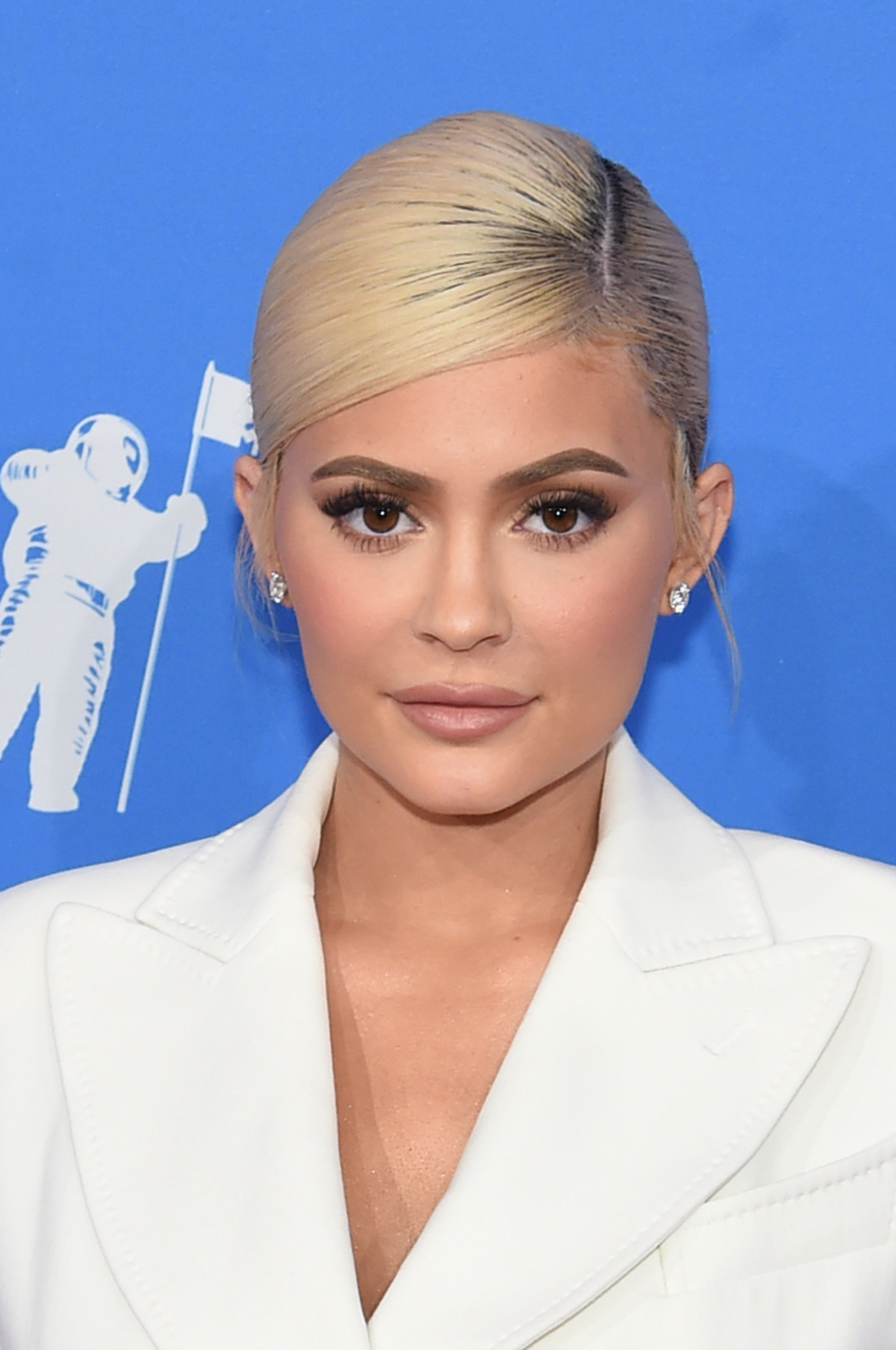 "The formula in the lipsticks need to be perfected," commented one user on the Kylie Cosmetics page. "It dries up into patches and looks gross."

"I've been to Ulta store & have tried on everything you sell & your stuff is no better than Covergirl sold at Target," wrote another. "Your lipgloss wands are so flimsy [that] I refused to buy [them]."

One person went on to call Kylie's makeup brand "outdated" and of "bad quality," suggesting that it hasn't grown over the past few years.
"I cant believe kylie cosmetics is still in business, her line has had no growth since 2016. it's outdated n bad quality," they tweeted.
In response, another user suggested that her products seem "cheaply made."
Meanwhile, the conversation continued on Instagram, with fans quickly taking to the comments under both Kylie's personal and business accounts to express their disappointment.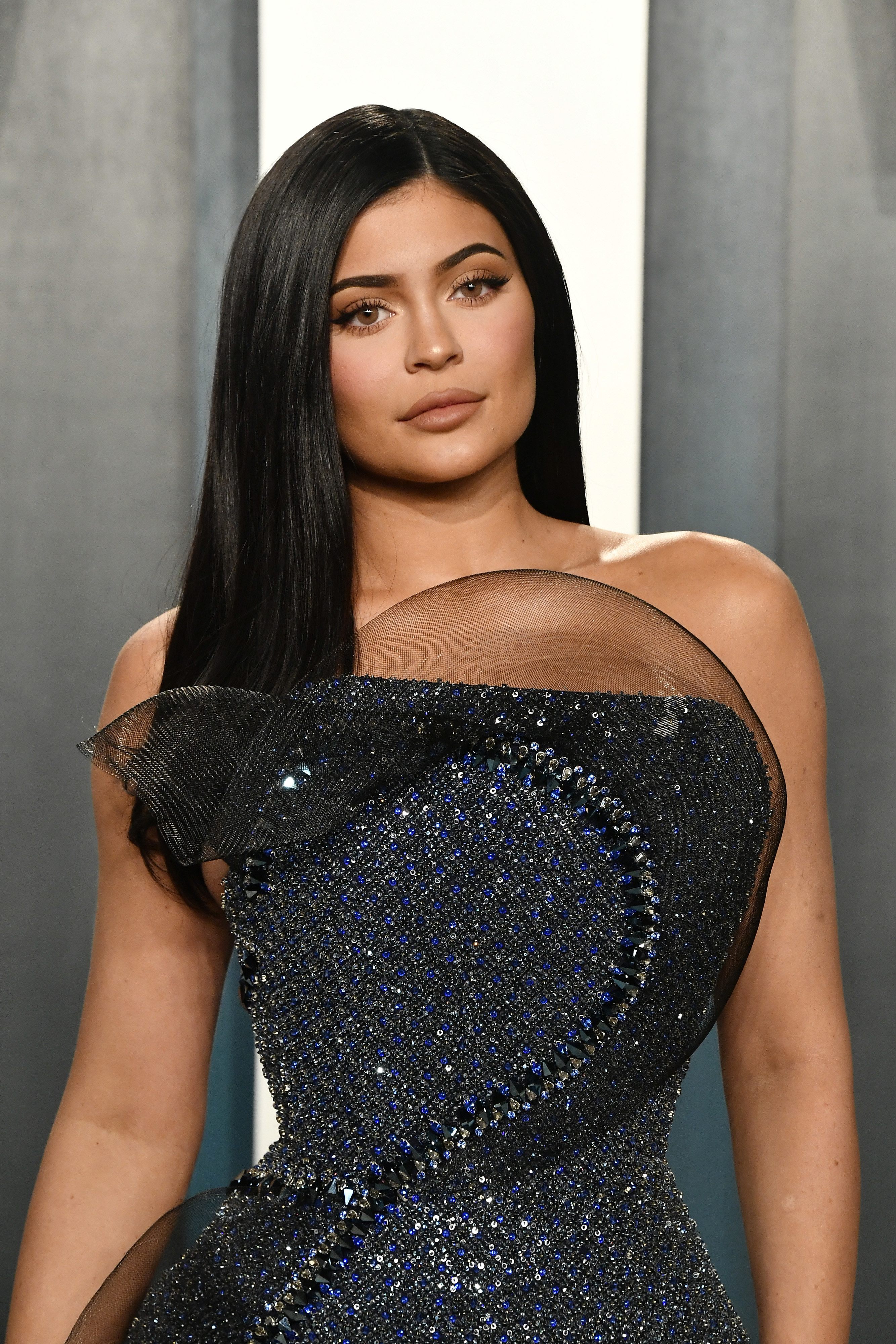 "It's like the same color every time," read one of the top comments under Kylie's announcement post. "It's literally same shit different packing," said another.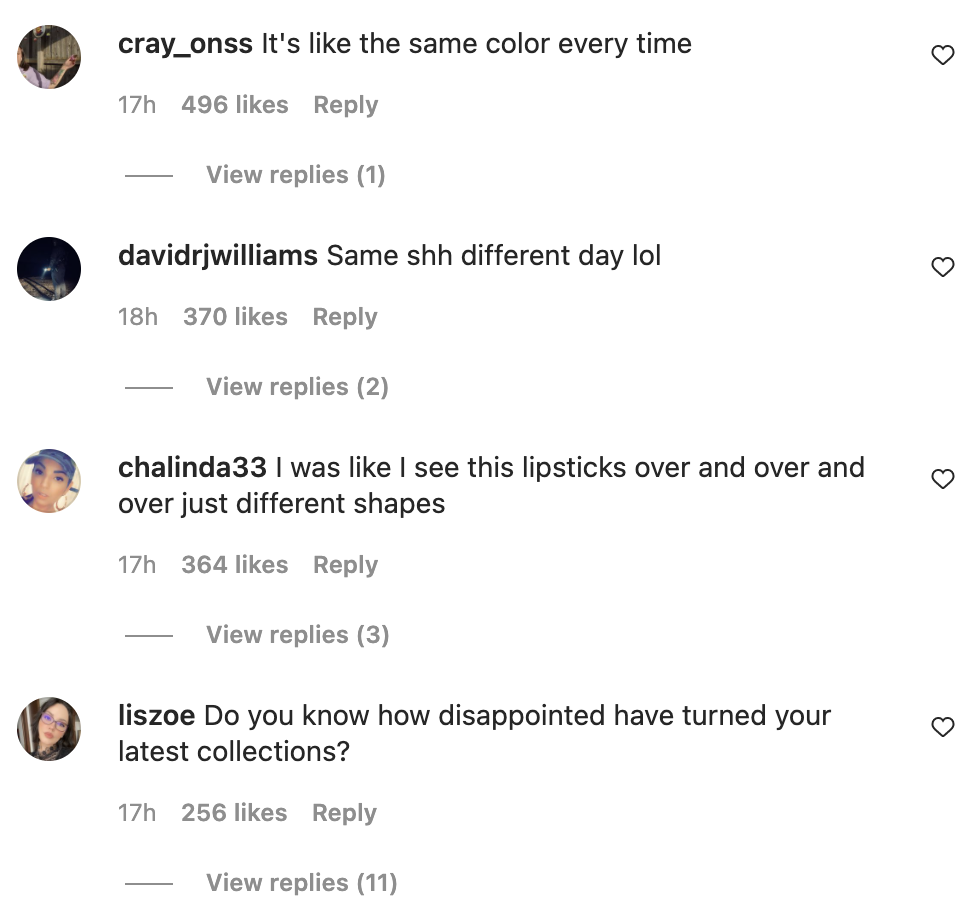 One user echoed, "I see [these] lipsticks over and over and over just different shapes."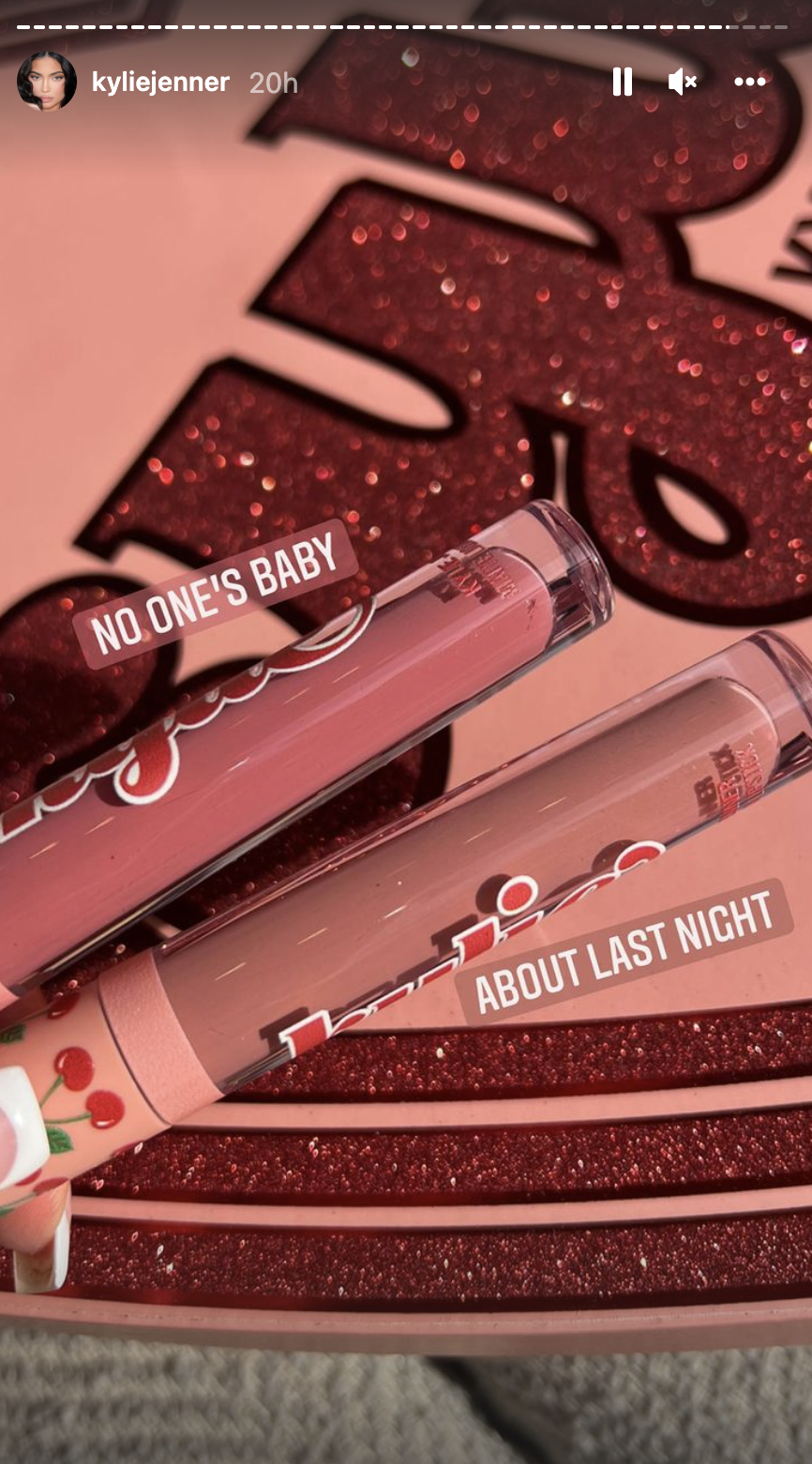 Another fan noted that they were "disappointed" at not just Kylie's Valentine's line, but all of her "latest collections."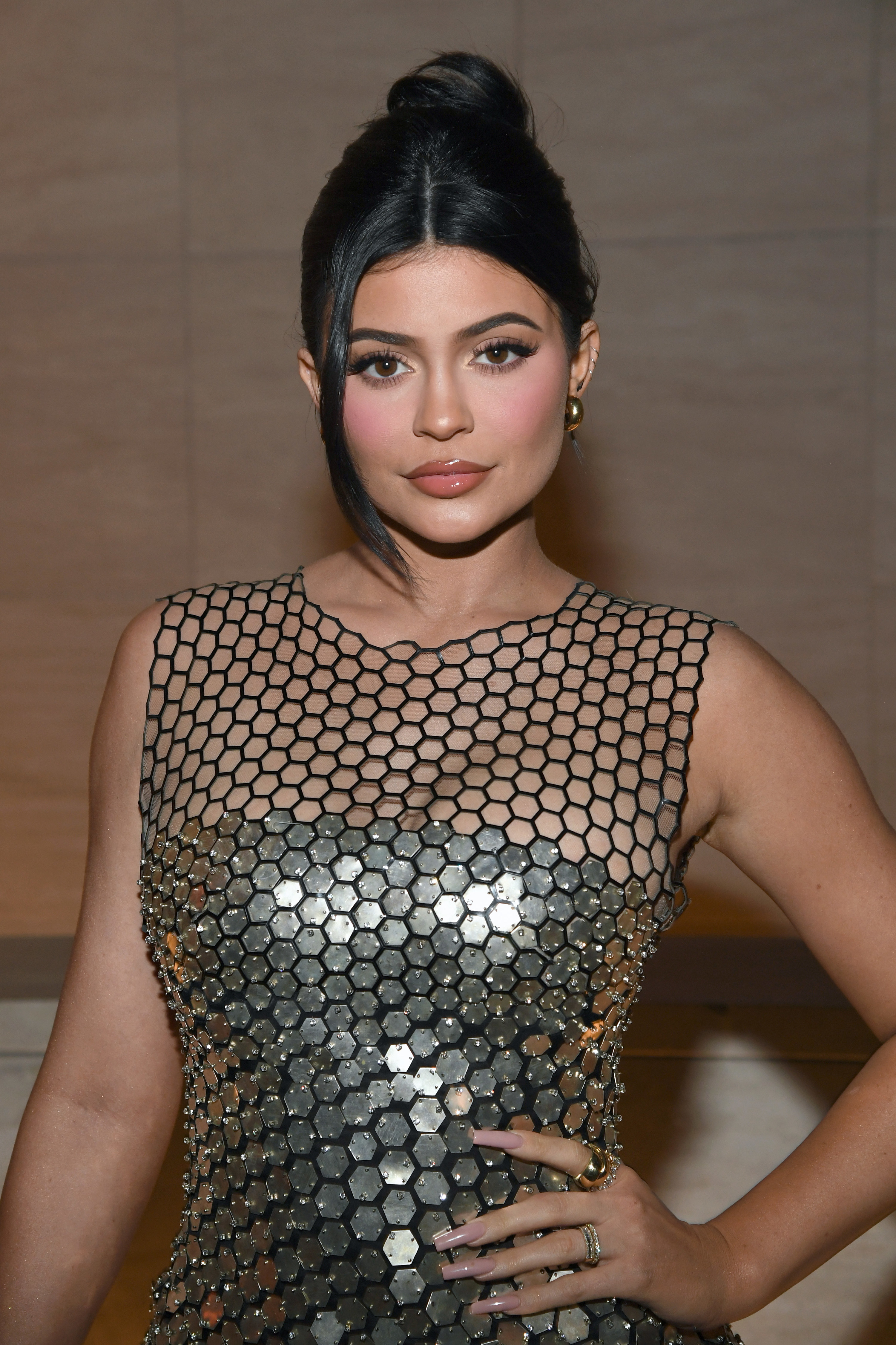 "Do you know how disappointed [you] have turned your latest collections?" they questioned.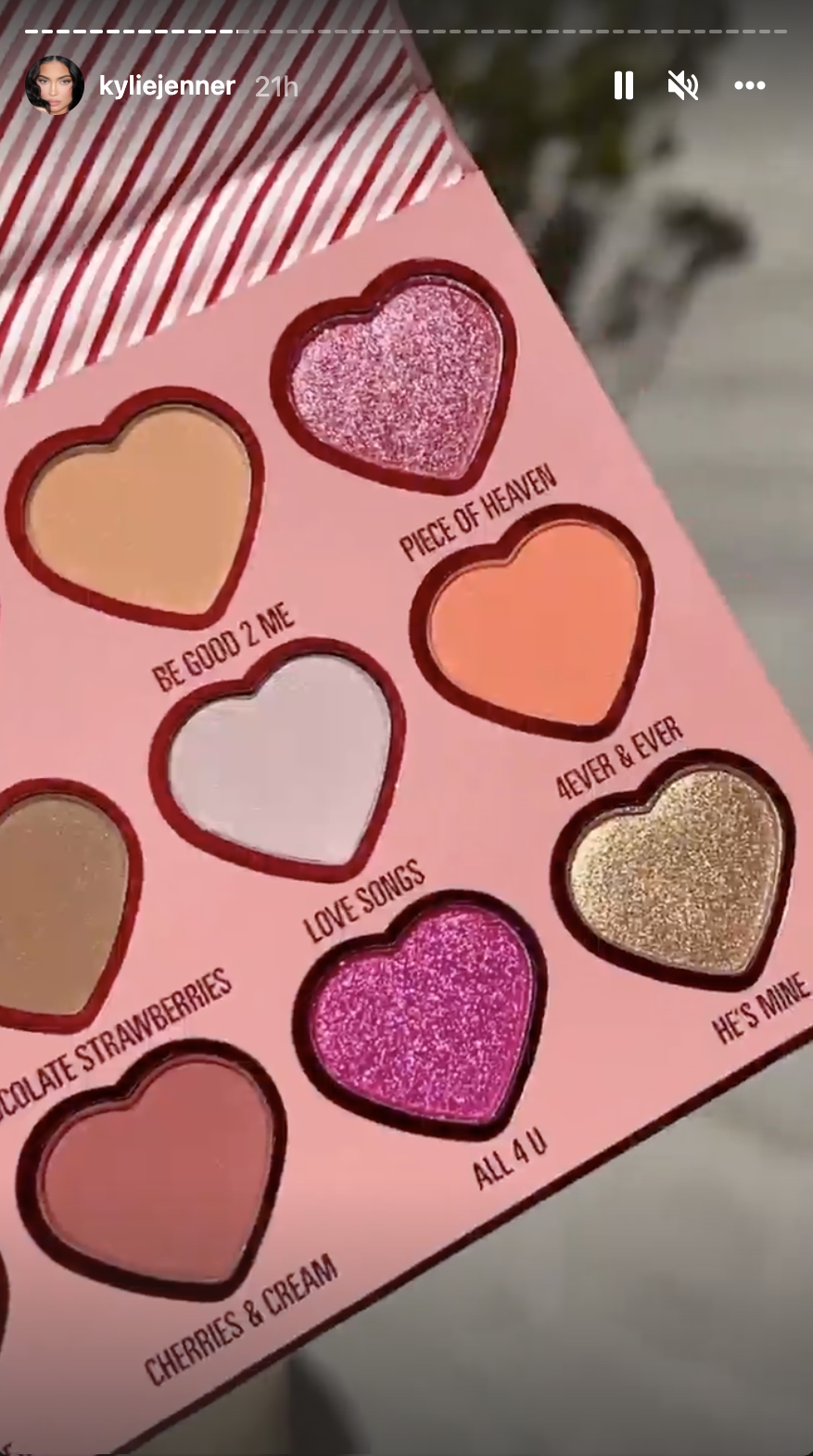 Interestingly, one fan drew attention to another of Kylie's businesses that has received a ton of controversy over its quality: her swimwear collection, named Kylie Swim.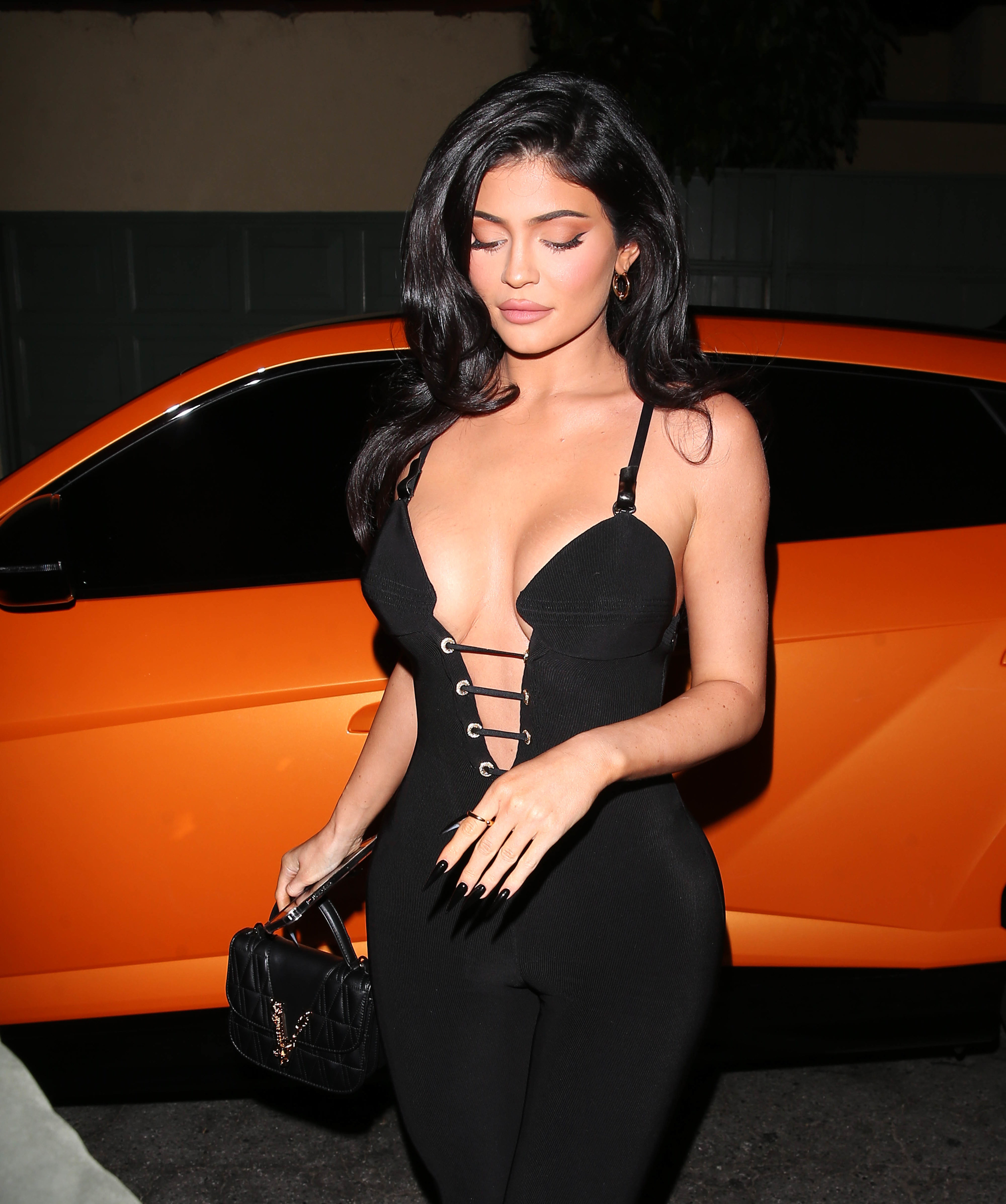 Making it clear that they're skeptical of Kylie's products following the huge swimwear scandal, the fan wrote: "I do not trust this your bathing suit collection was shit."

If you needed a reminder, Kylie's swimwear collection was met with scathing reviews after its launch last September.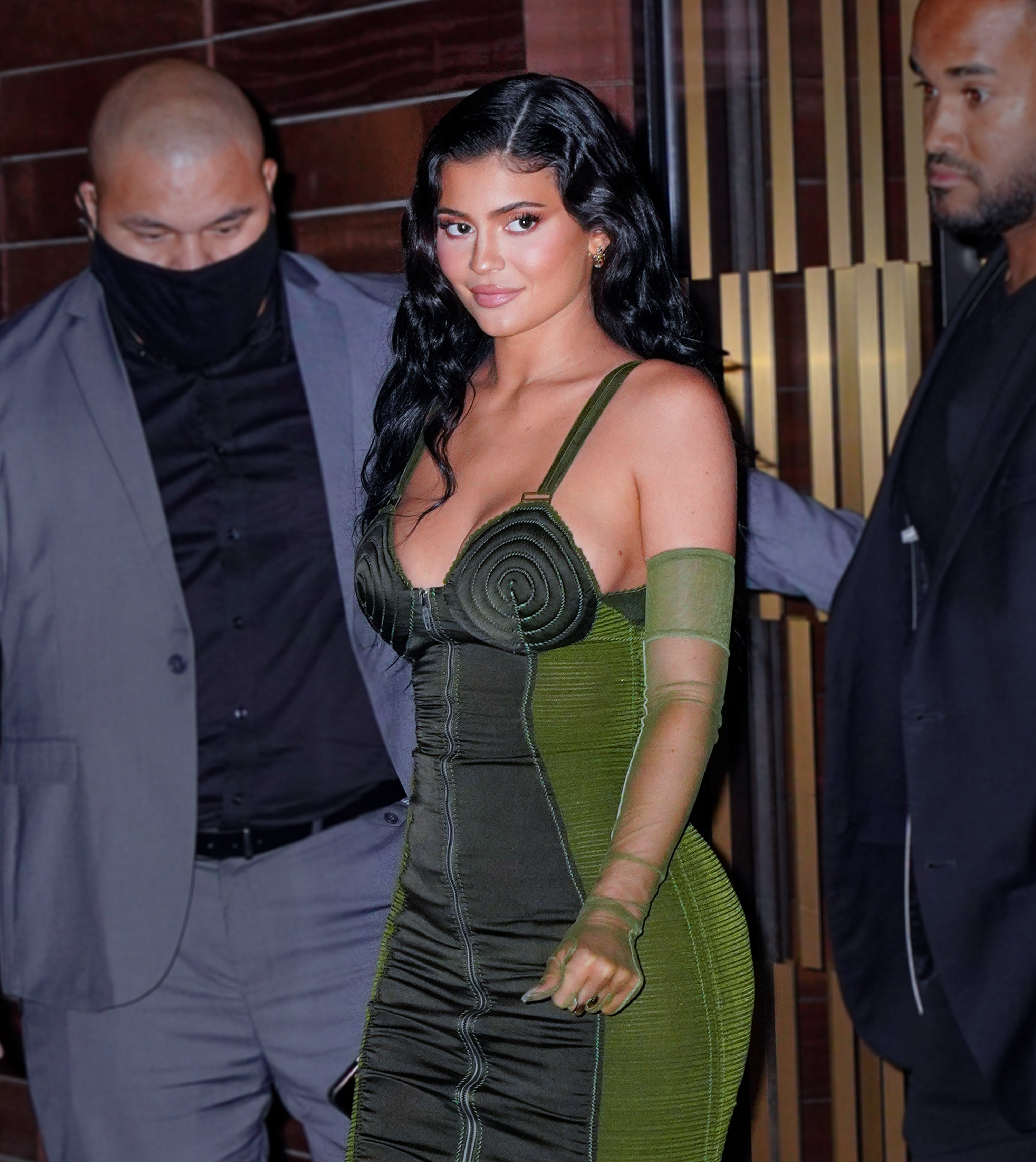 Many fans were left disappointed after receiving the poorly tailored garments, with some taking to TikTok to share footage of the loose threads and "cheap" quality.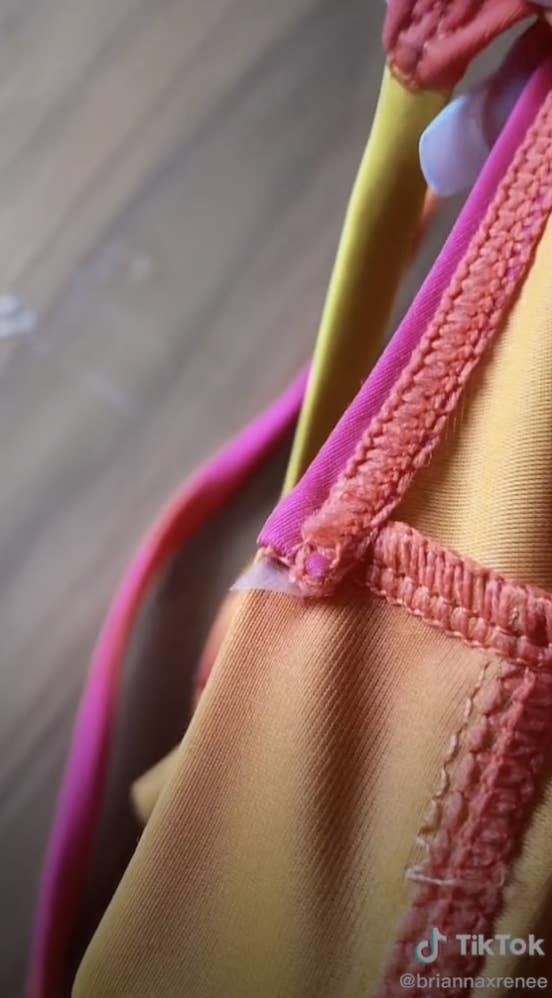 "The quality of the Kylie Jenner Swim line is so cheap. So disappointed," one person tweeted.
People were also left questioning the $80 price of the swimsuits, in light of their see-through material and evident impracticality.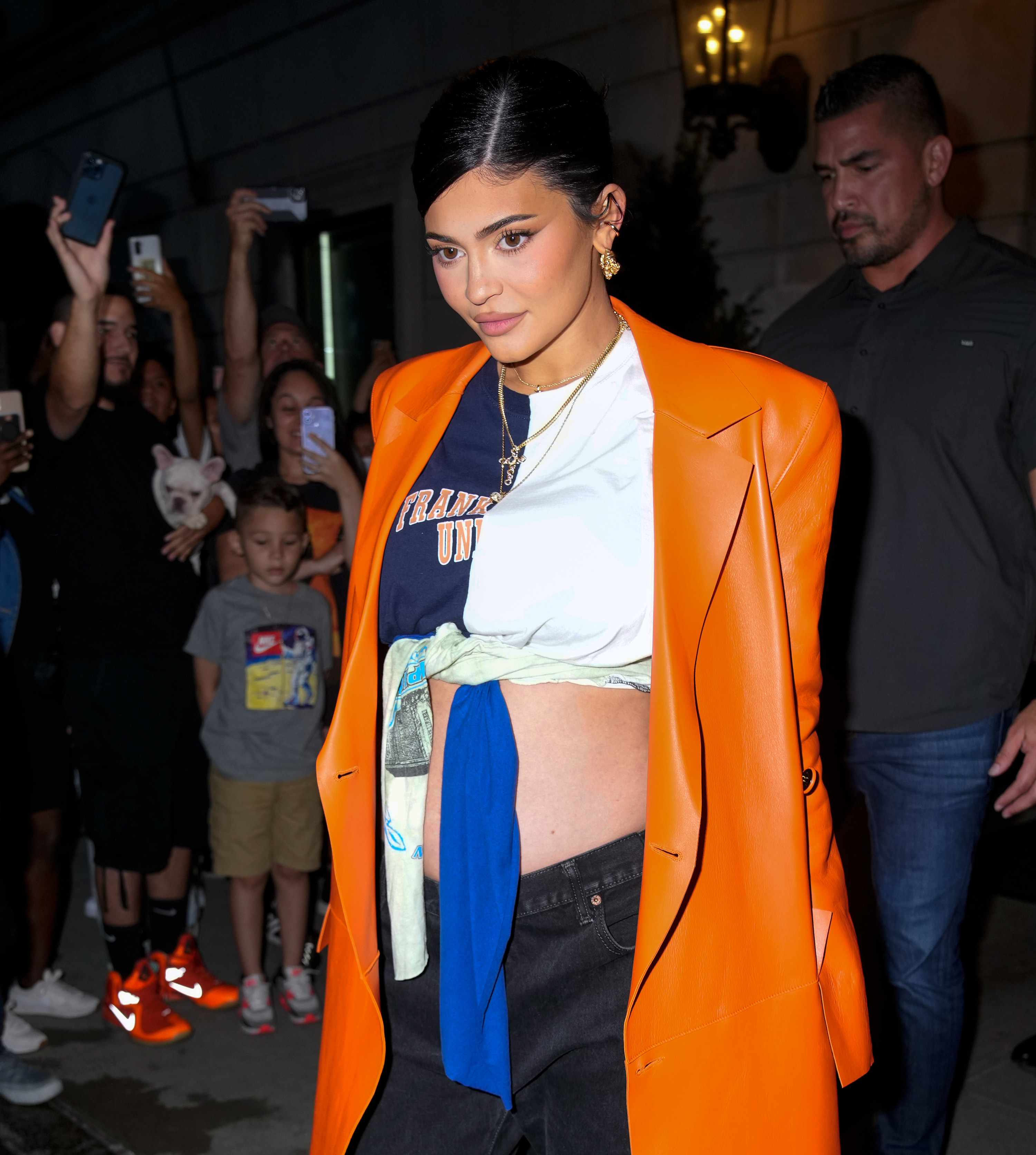 Reviewing the garments on TikTok, one user — who happened to be a swimwear designer herself — called Kylie out for her "lack of integrity as a business owner."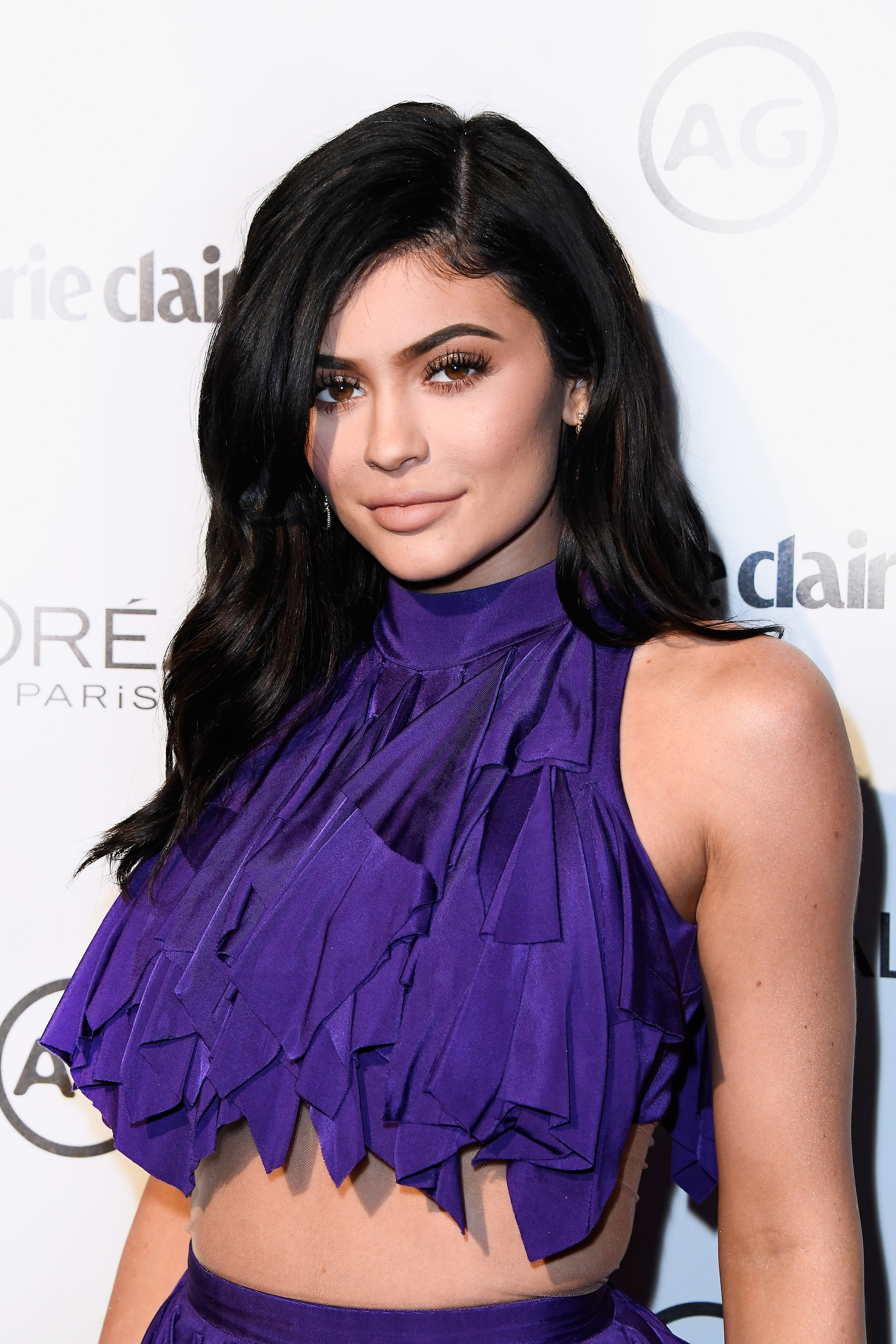 "For me, it comes down to lack of integrity as a business owner and an entrepreneur," she said. "When you're putting something out, you want people who are spending their hard-earned money on it to be a good, high-quality product — and the fact that they gave this the thumbs up is really concerning to me."
And users on Twitter went on to draw connections between her poorly designed swimwear line and her other business ventures.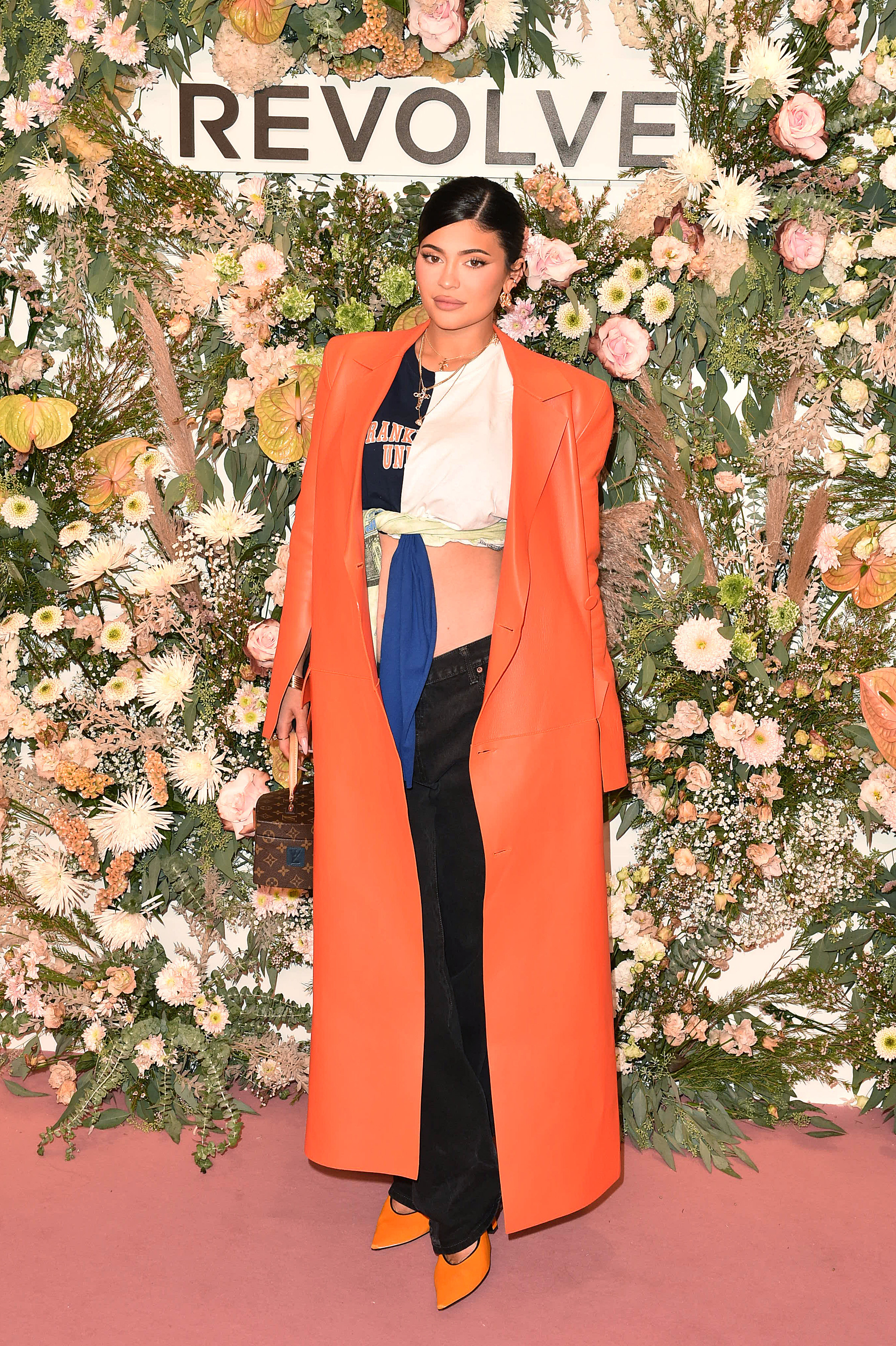 "I sincerely feel like she uses her status/name to make a massive profit on really just mediocre products," one person said. "Her skincare was awful imo, her swim line is so poorly made and cheap, idk that's just me. Feels like such a cash grab and she knows people will buy it bc she's Kylie Jenner."