It looks like the age-old drama surrounding Kristin Cavallari and Jay Cutler is, once again, being reignited.
In case you missed it, surprising reports surfaced earlier this week claiming that Kristin Cavallari's ex-husband, Jay Cutler — with whom she shares three children — went on a date with her former friend and musician/actor Jana Kramer.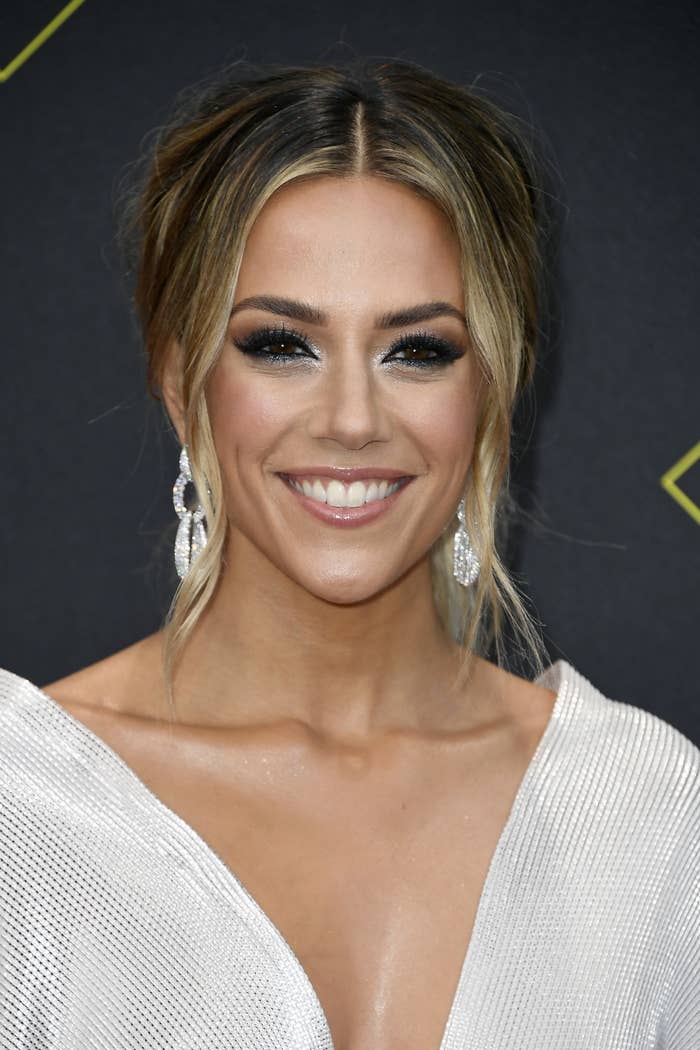 Multiple sources told E! News and People that the 38-year-old football player went on "at least one date" with the One Tree Hill star — and that he apparently told Kristin about it beforehand.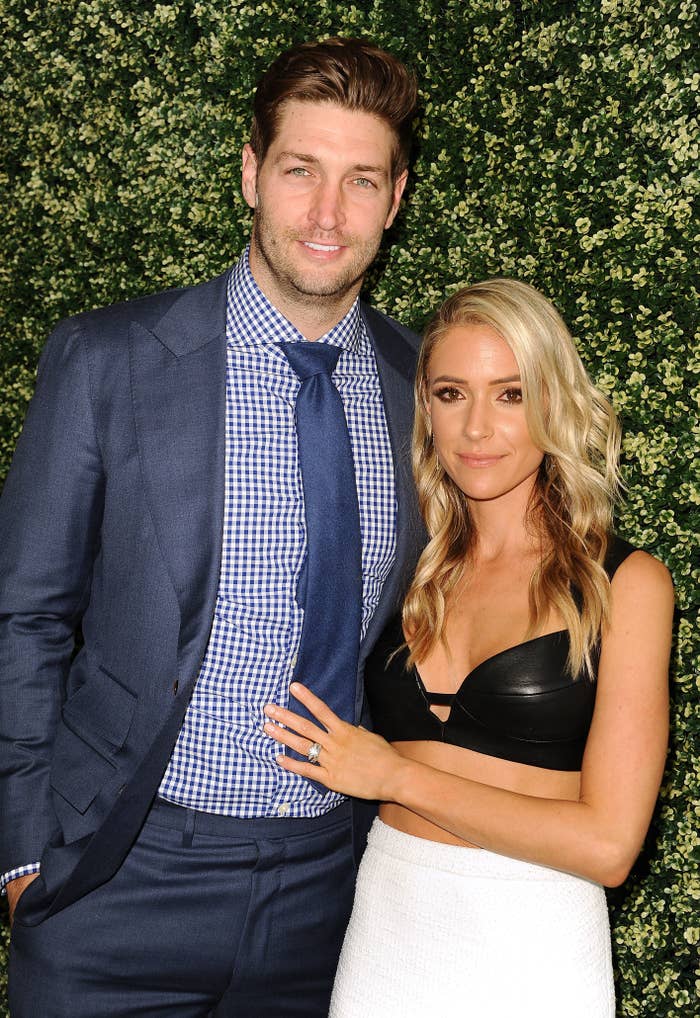 And while the sources claimed that Kristin wasn't bothered by the date, they alleged that she blocked Jana after hearing about it.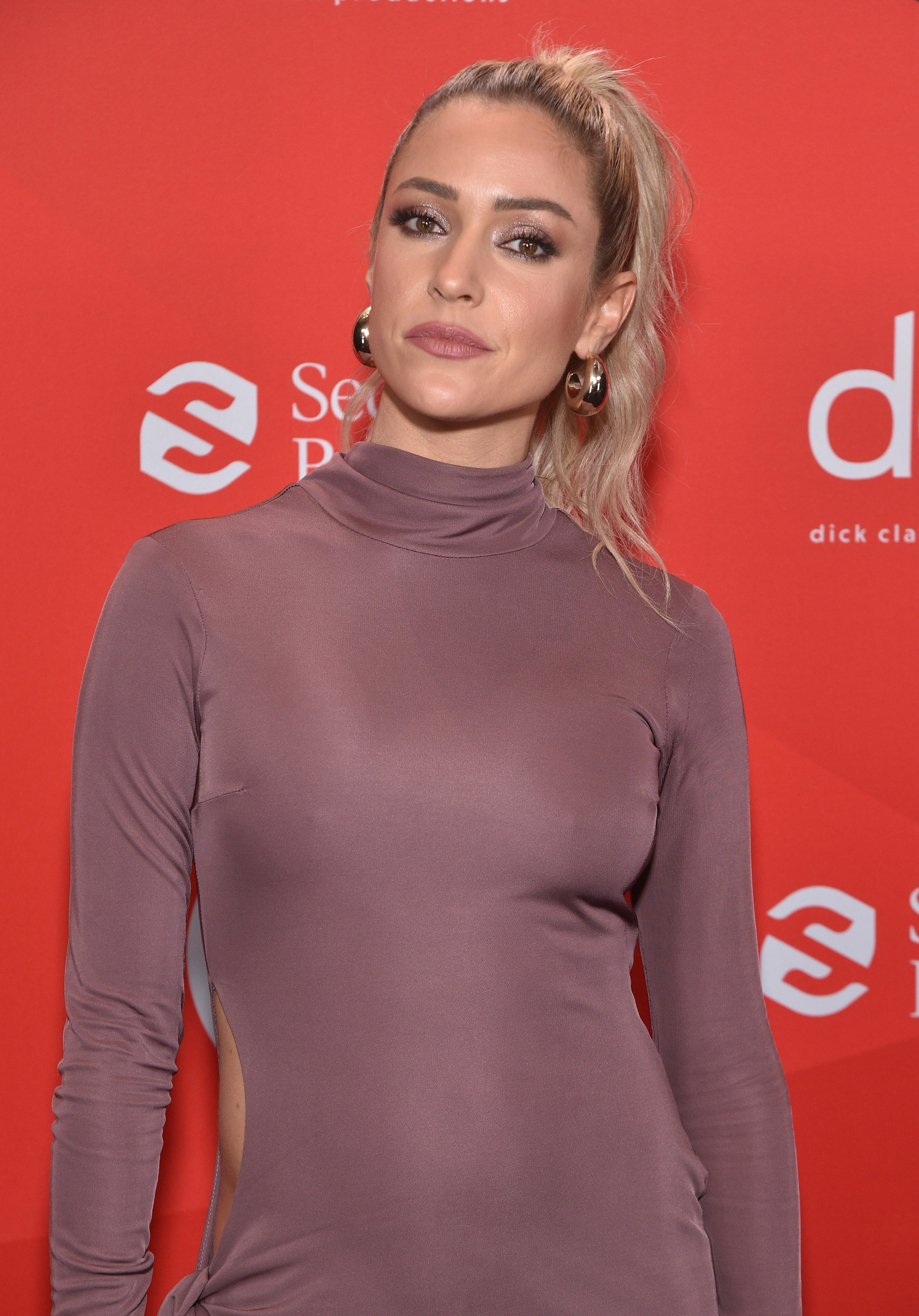 This is messy for a number of reasons, namely Kristin and Jay's complicated past. In case you've not kept up to date with their ~incredibly~ messy divorce and the drama that's unfolded over the past year, allow me to fill you in.
The former couple — who began dating back in 2010 and were married in 2013 — shocked fans in April of last year, when they revealed that they were getting divorced.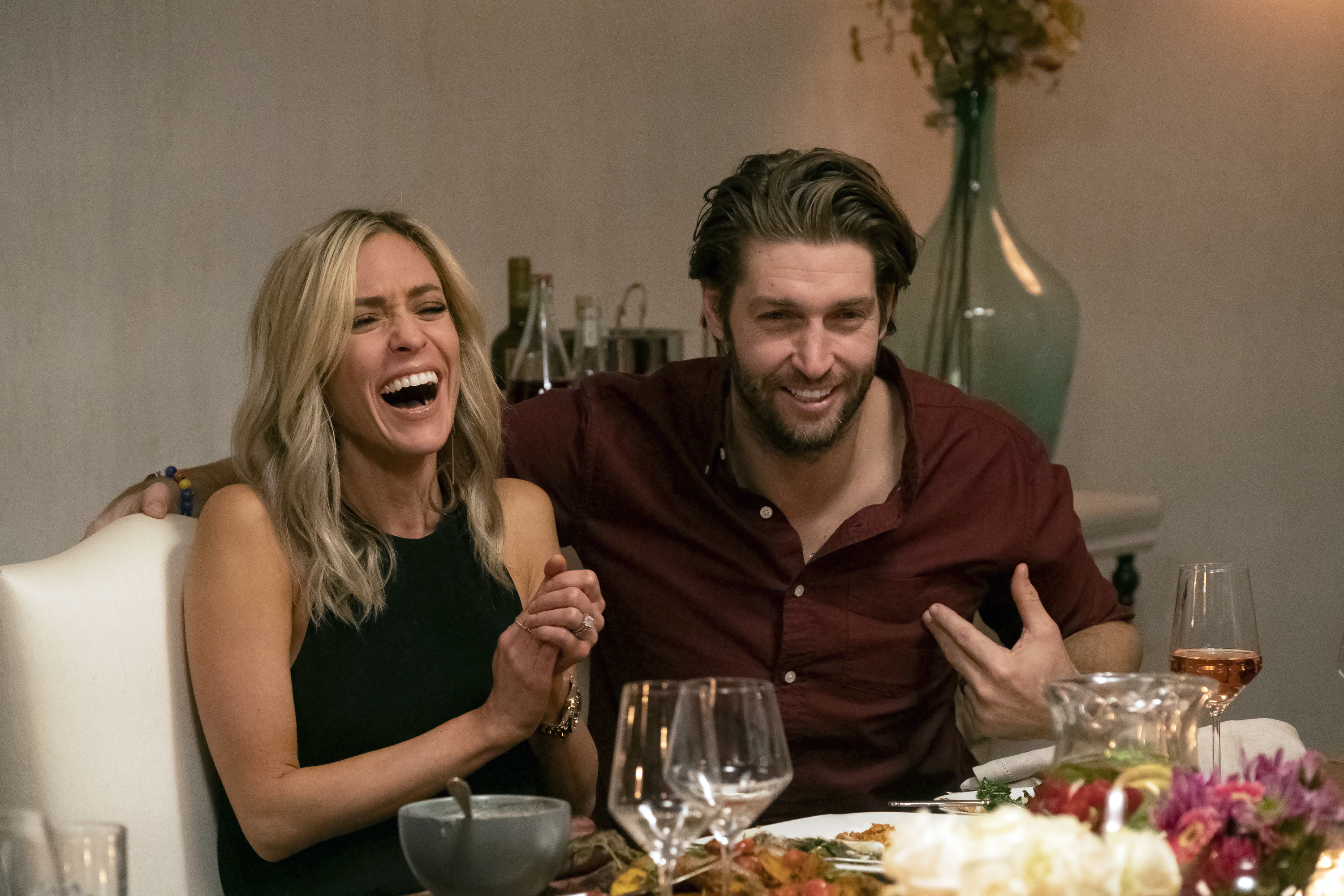 At the time of the announcement, the pair seemed amicable in their decision to go their separate ways. They shared identical statements on Instagram to break the news to their fans, maintaining that they had "nothing but love and respect" for each other.
"With great sadness, after 10 years together we have come to a loving conclusion to get a divorce," the statement read. "We have nothing but love and respect for one another and are deeply grateful for the years shared, memories made, and the children we are so proud of. This is just the situation of two people growing apart."
Prior to their split, the pair were rocked by allegations of infidelity on Jay's part, after rumors spread at the start of 2020 that he'd had an affair with Kristin's best friend at the time, Kelly Henderson — the fallout of which was broadcasted on Kristin's reality show, Very Cavallari — which resurfaced when news broke of the pair's split. Both Jay and Kelly have vehemently denied the rumors of an affair.
Not too long after, things got ~very~ messy when Kristin cited "inappropriate marital misconduct" and "irreconcilable differences" as the reason for the pair's divorce in documents obtained by Entertainment Tonight.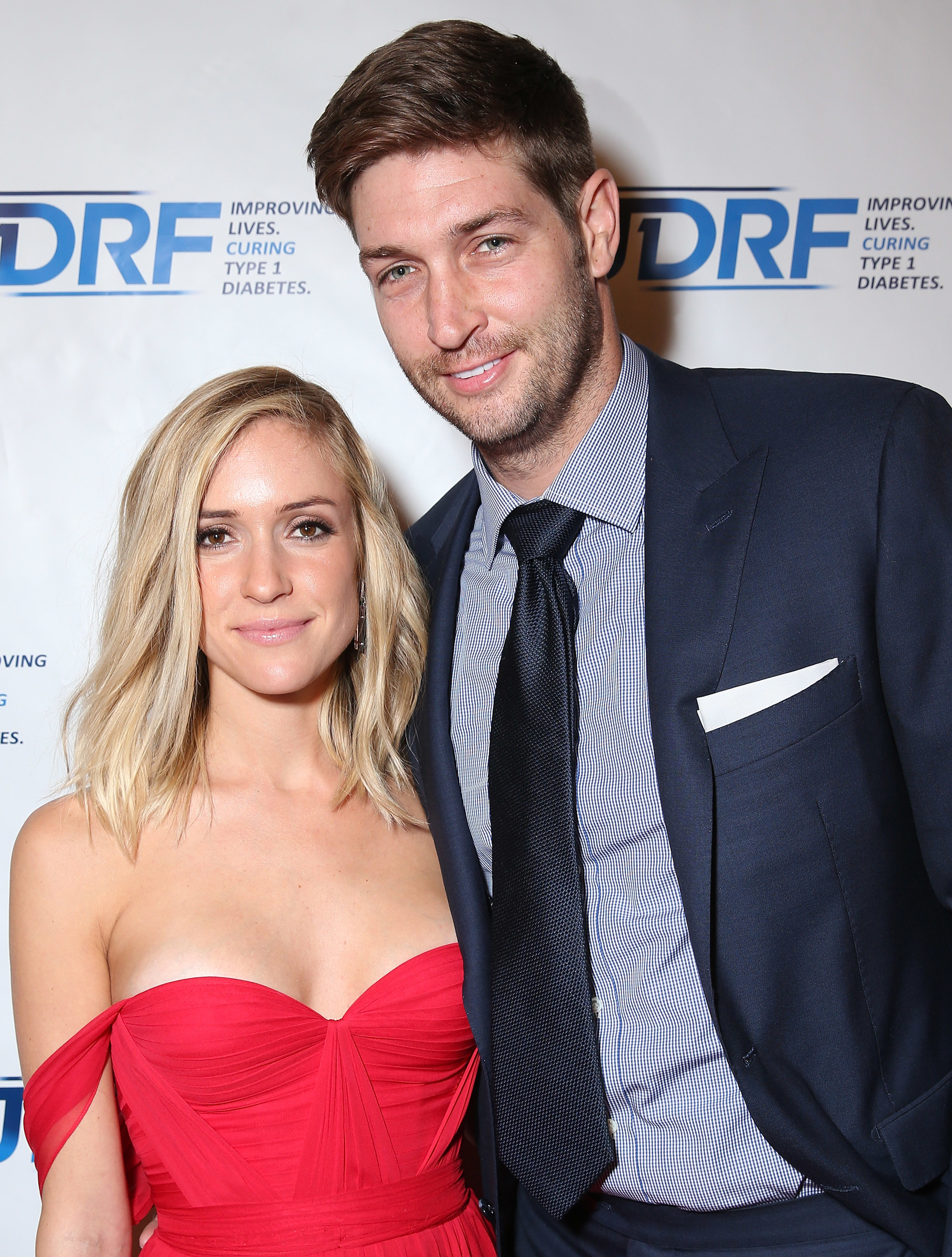 And months later, Kristin revealed that she'd actually considered divorce "every day" for two years before the pair called it quits.
"It was not an easy decision, obviously," she told ET. "It was something that I truly thought about every single day for over two years. It was the hardest decision that I have ever made. But I don't know, my mom used to say, 'You'll know when it's time.' I feel like that was true. I knew. And that's that."
Well, in the months that followed their divorce, the two found themselves engaging a series of subtle back-and-forth digs across social media, including the time that Kristin shared in an Instagram live that her "best kiss" was actually one of her ex-boyfriends, Stephen Colletti, and the time that Jay shared a video of himself hanging out with Kristin's nemesis on Instagram.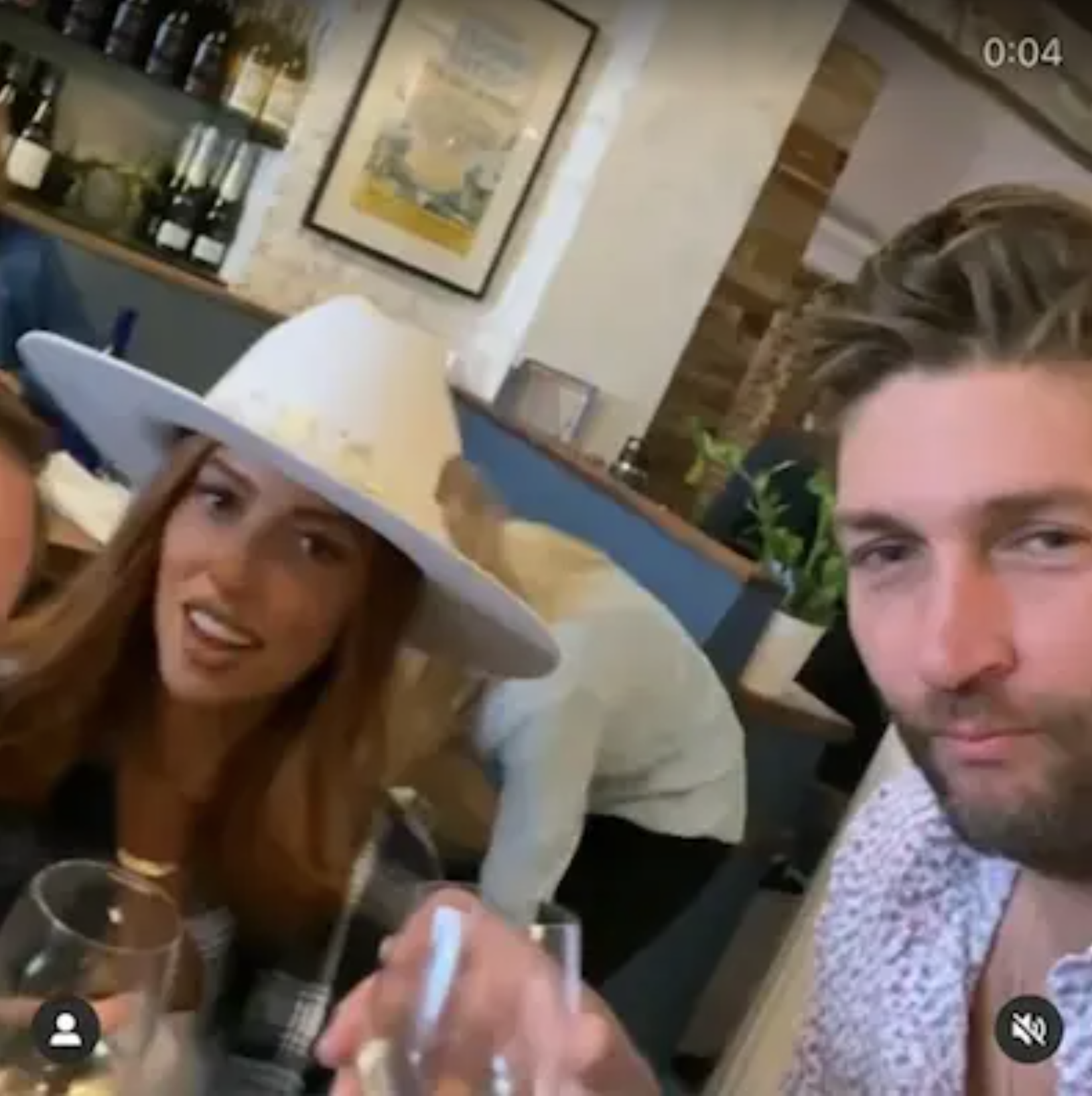 So, things were evidently quite messy between the two — and that's before reaching the most recent spat. Earlier this year, Kristin and Jay found themselves caught up in an online feud with actors Madison Lecroy and Austin Kroll.
Last December, Kristin made headlines for hanging out with Austen, who'd previously been dating his Southern Charm costar Madison. However, Kristin and Austen swiftly shut down rumors of a romantic spark between them.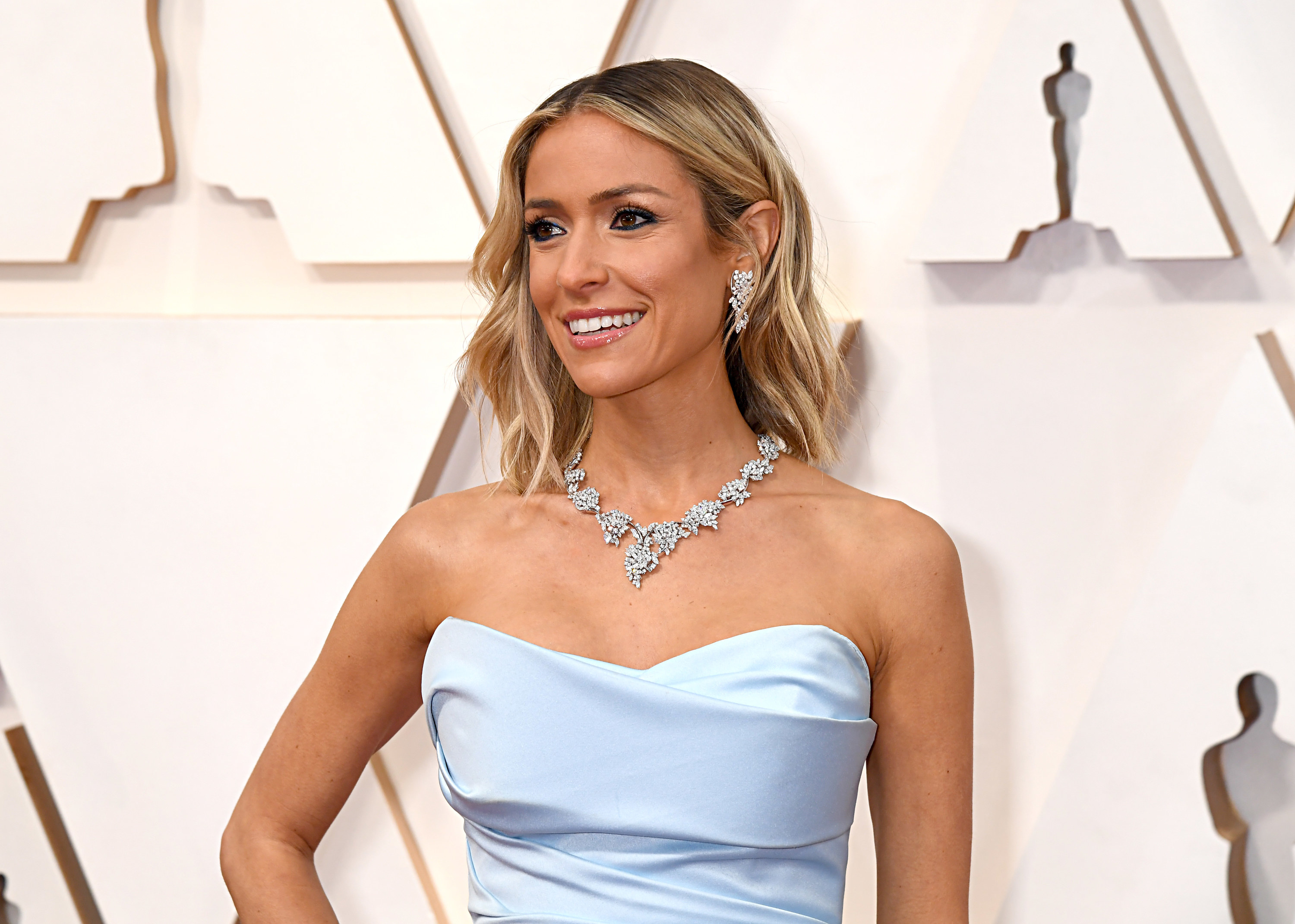 A month later, Madison appeared on Watch What Happens Live with Andy Cohen and made some sly comments about a potential spark between her and Jay (yes, Kristin's ex-husband Jay).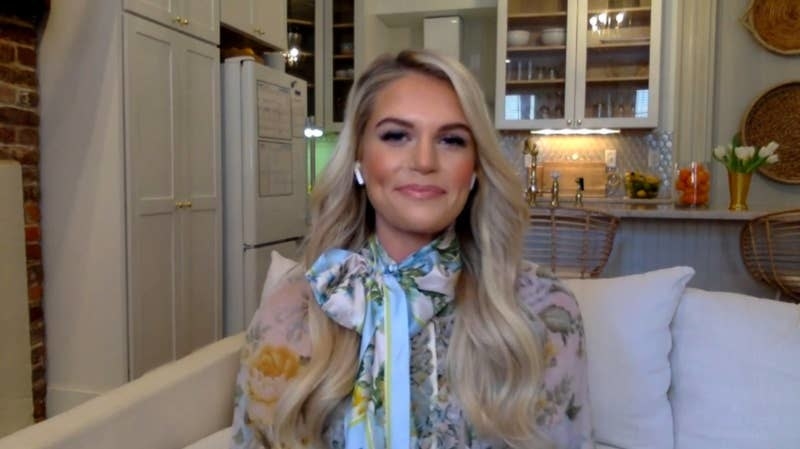 This marked the start of a massive feud between Kristin, Jay, and Madison, which eventually led to Madison leaking alleged text messages between her and Jay after he accused her of talking poorly about his ex-wife.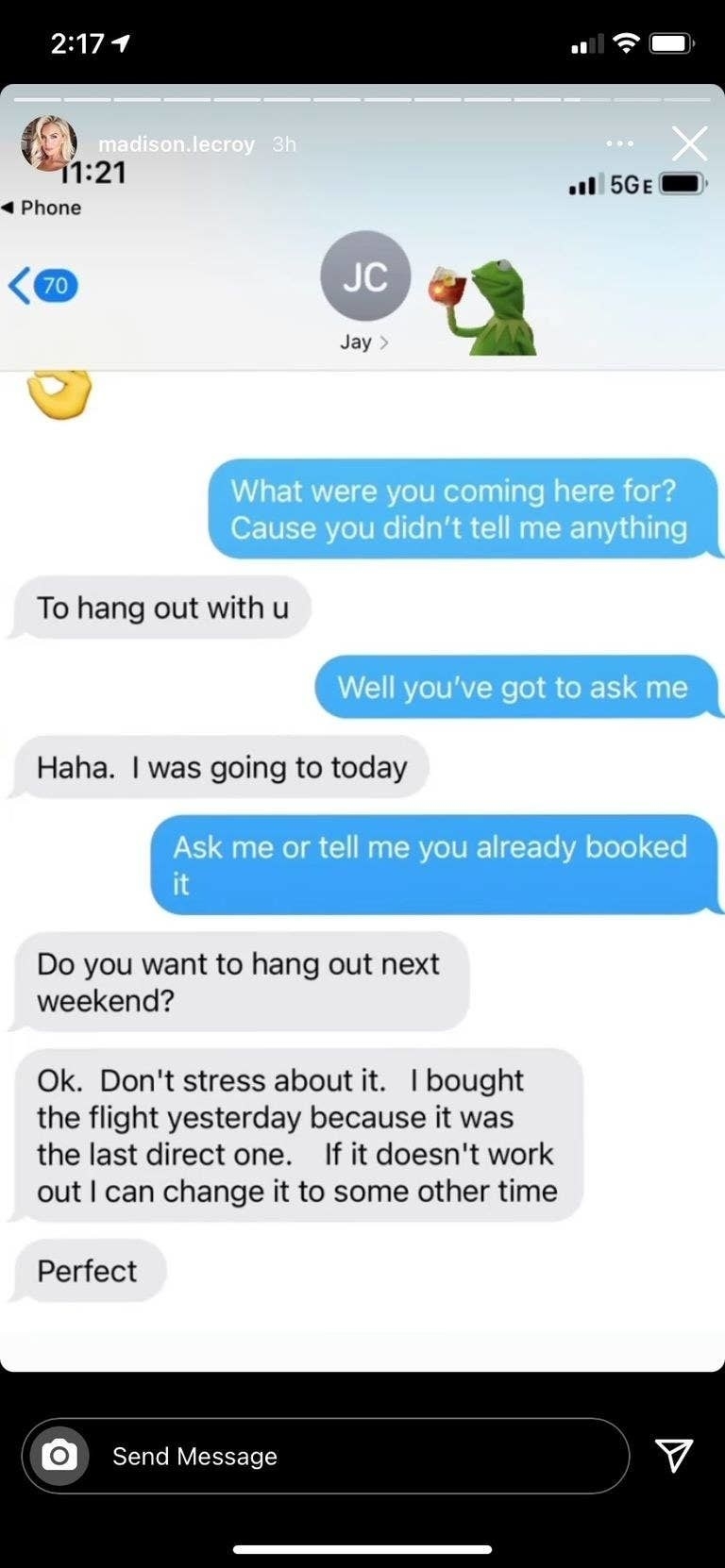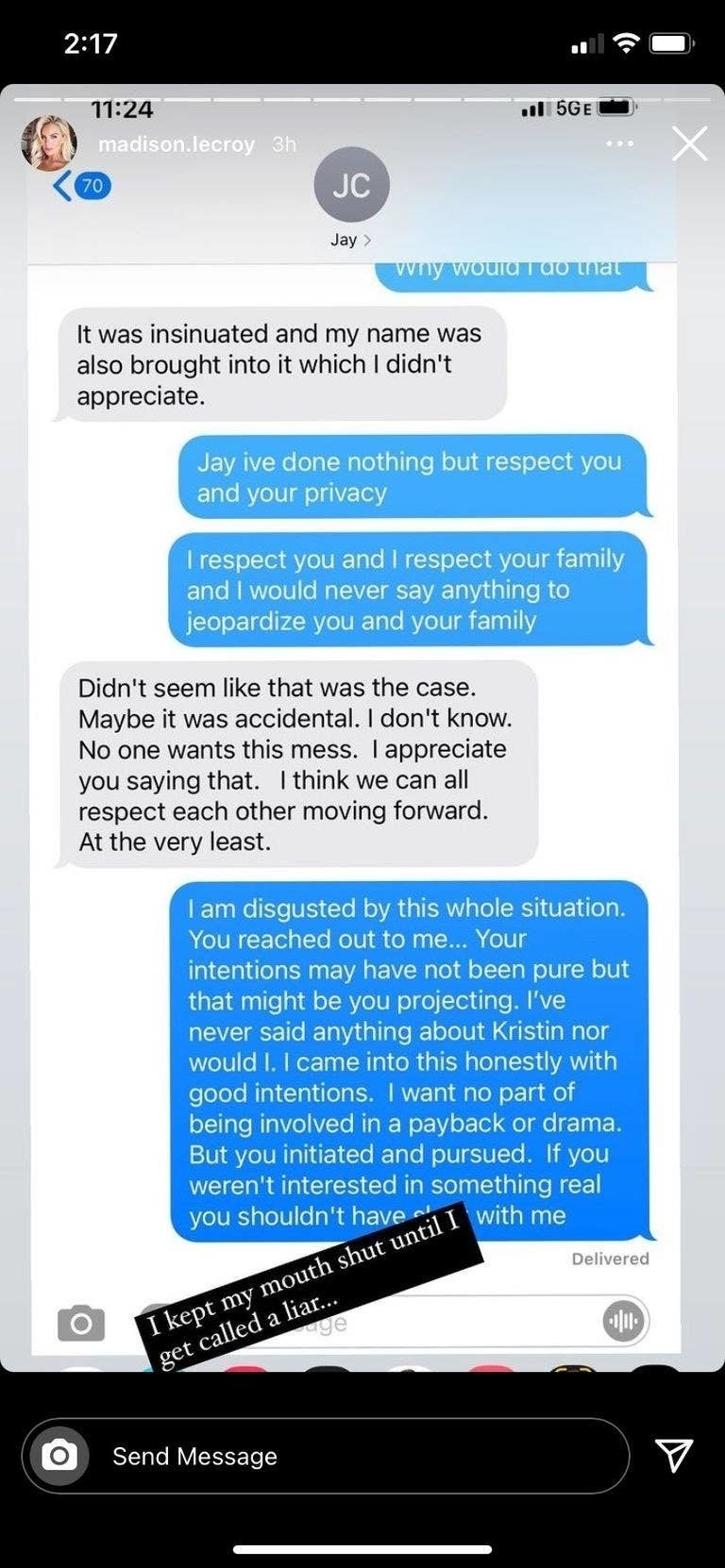 So it's safe to say that Kristin and Jay haven't had the smoothest of rides postdivorce.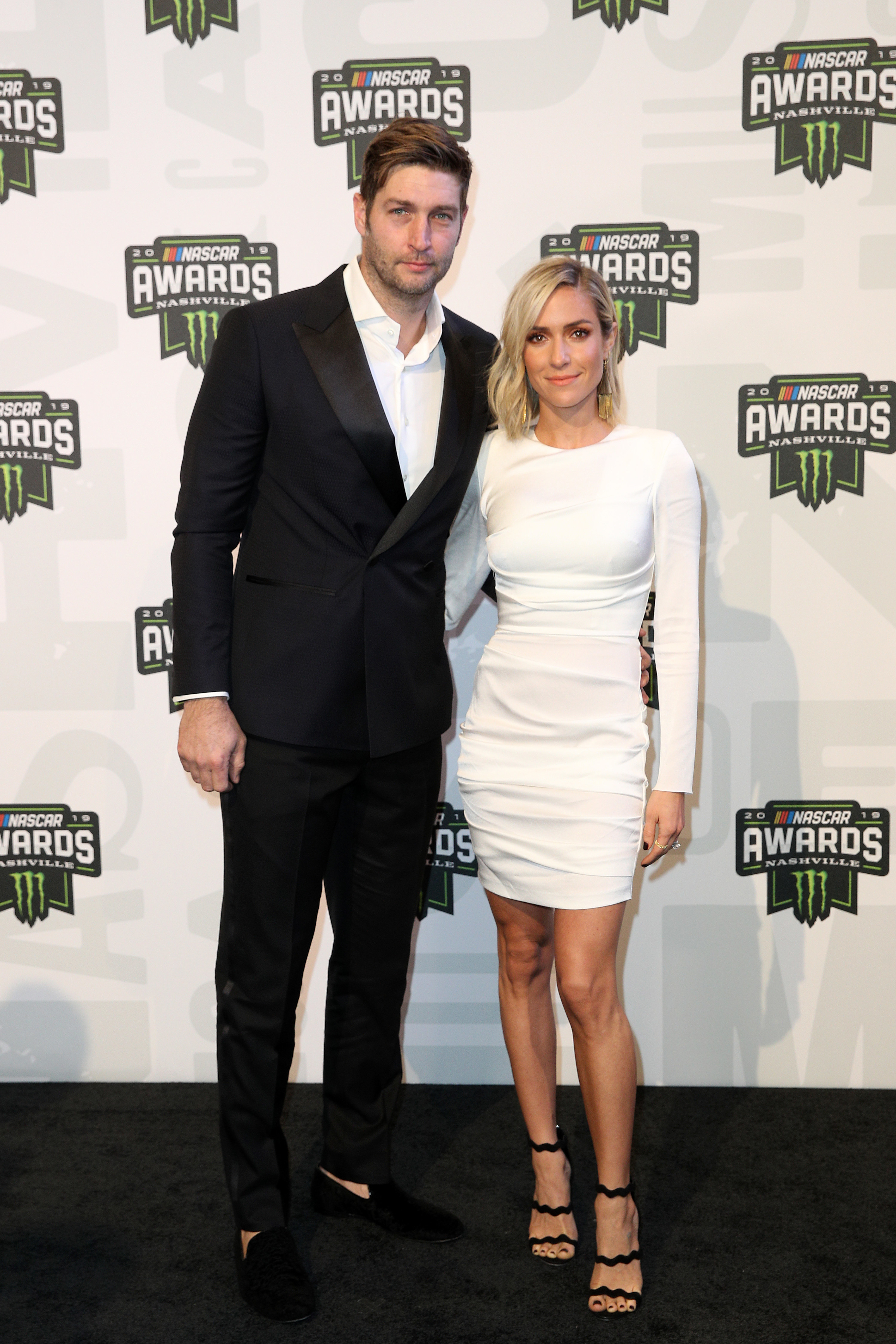 Now, back to the current Kristin/Jay/Jana debacle. If you needed another reminder: Jay apparently went on a date with Jana, which reportedly led to Kristin blocking her.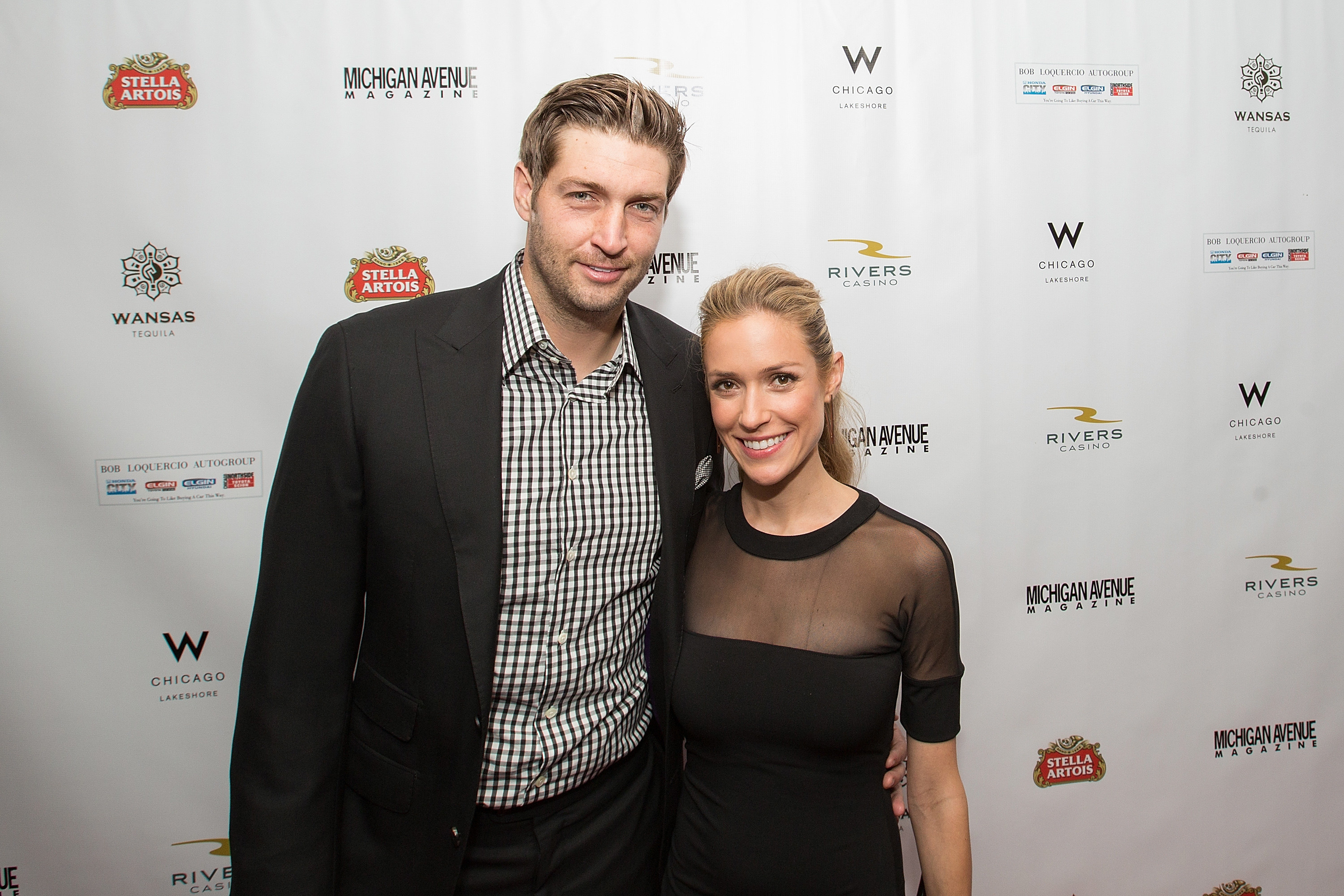 While it's unknown exactly how close Jana and Kristin ever were, the two worked on the comedy Spring Breakdown together back in 2009, and have shared a series of friendly posts together in the past — so many have speculated that the two were pretty good friends.
And, if you didn't know, the One Tree Hill star underwent a messy divorce from her ex-husband Mike Caussin back in July and shared just a few months ago that she was "entertaining" the idea of dating again.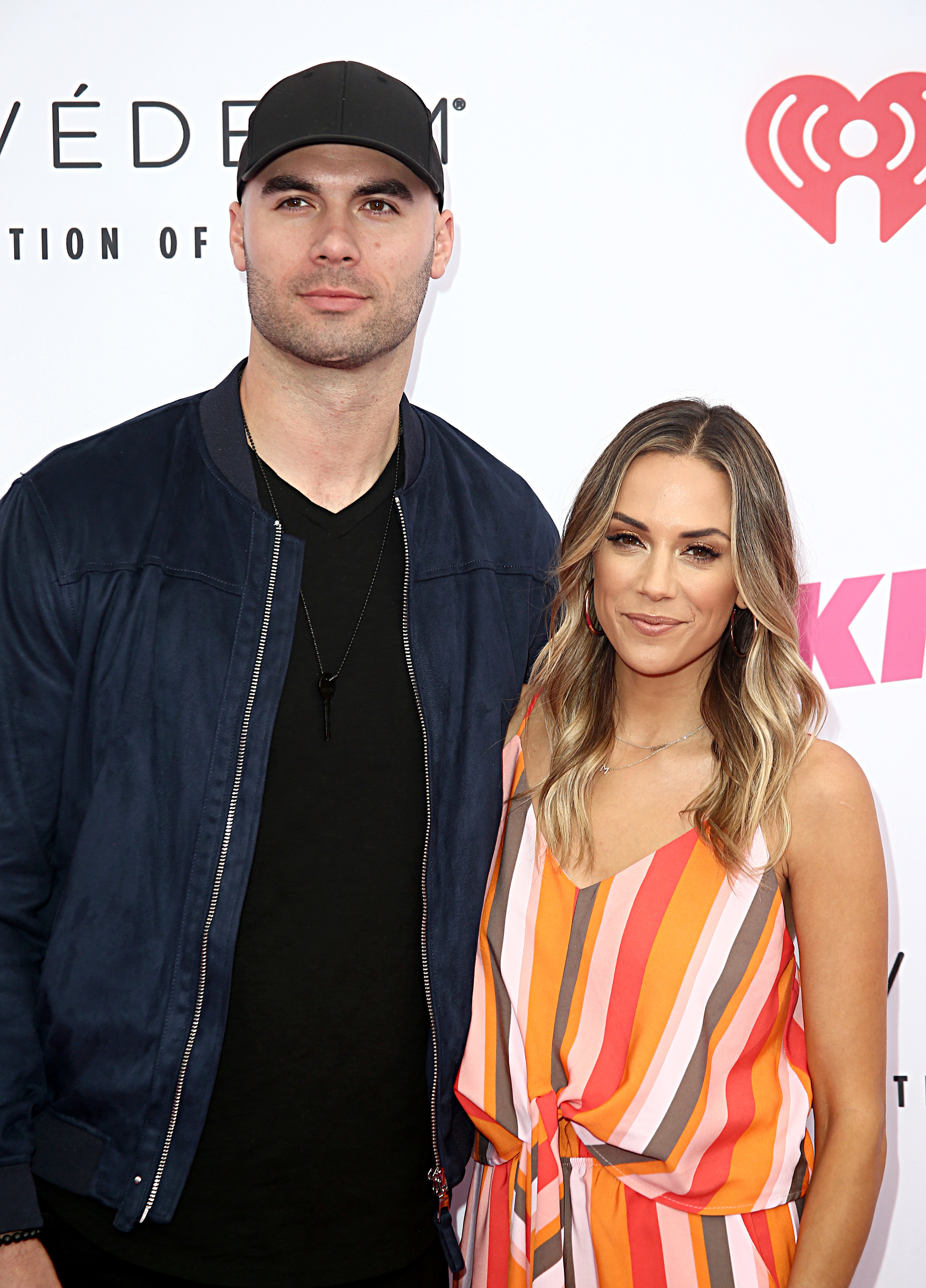 The former couple — who share two children — were married for six years before announcing their breakup back in April this year and finalizing their divorce months later.
And what's even more interesting is the current who's-following-who situation: Kristin and Jay no longer follow each other on Instagram, and Kristin evidently no longer follows Jana — but Jay is in fact following the One Tree Hill actor.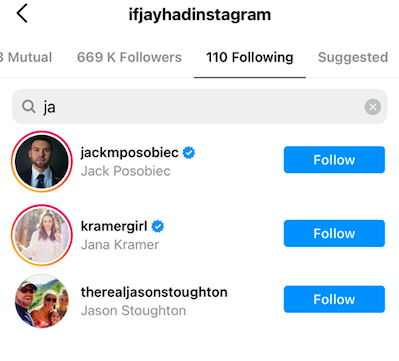 BuzzFeed News has reached out to representatives for Kristin and Jay for comment.