As Father's Day rolled around on Sunday, Kardashian matriarch Kris Jenner shared a huge tribute to all of the fatherly figures within her innermost circle.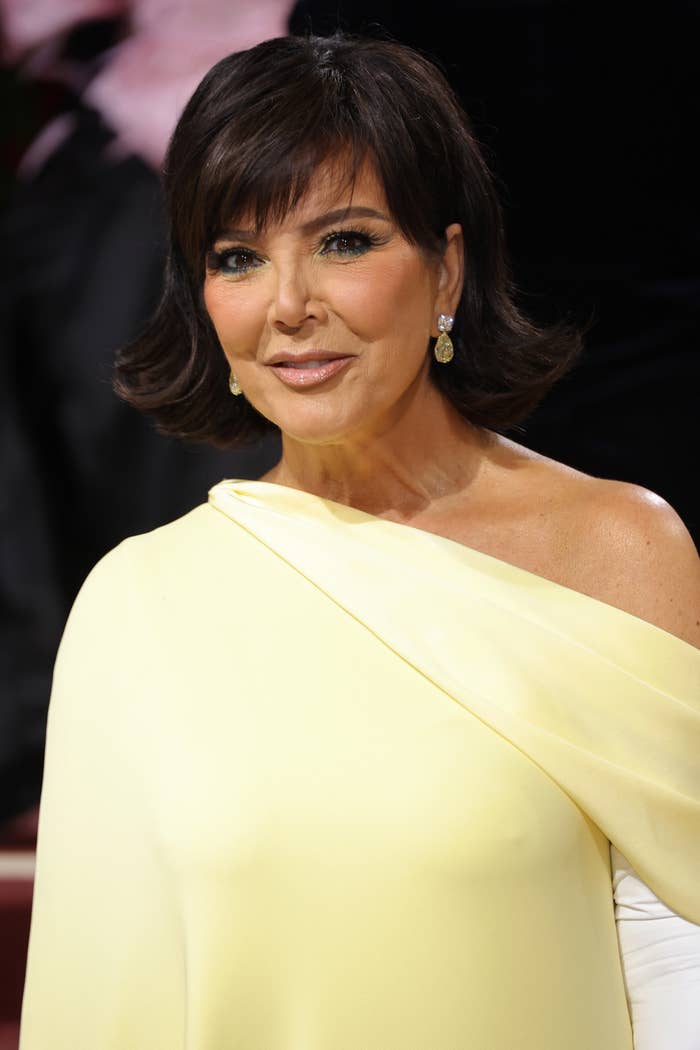 Aside from Kendall, all of Kris's kids have children of their own. Kourtney shares Mason, Penelope, and Reign with ex-boyfriend Scott Disick, and Kim is mom to North, Saint, Chicago, and Psalm, all of whom she shares with ex-husband Kanye West.
Meanwhile, Rob has a daughter named Dream with his ex-fiancé Blac Chyna, Kylie has two children with her boyfriend Travis Scott, and Khloé shares 4-year-old True with her ex-boyfriend Tristan Thompson.
Paying homage to all of the figures in question, Kris penned a touching Instagram post praising the fathers on Sunday.
"Happy Father's Day to all of the amazing fathers in our lives!!!" she wrote alongside a collage of photos of all of the fathers and their kids, as well as Kourtney's new husband, Travis Barker, and his three children.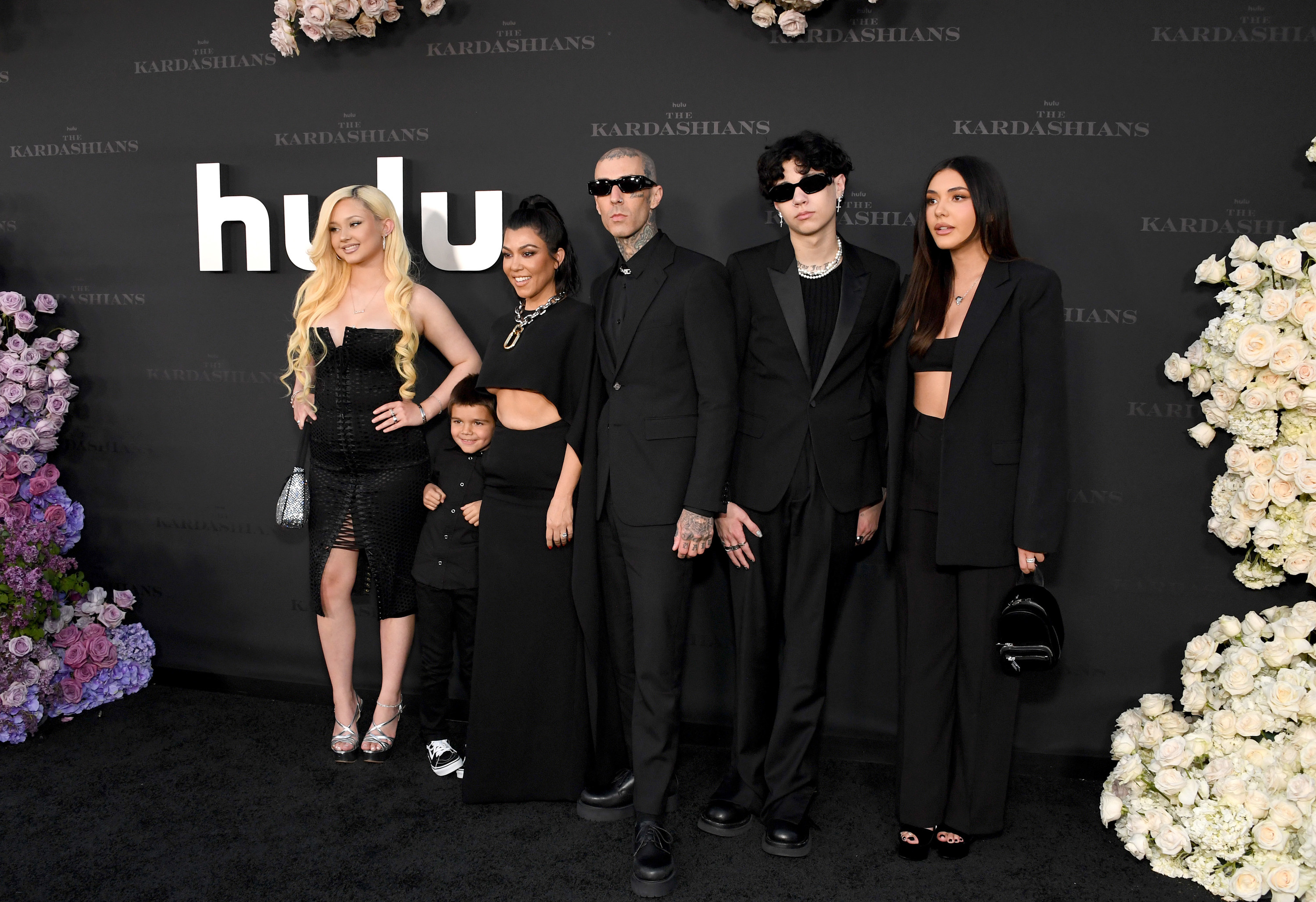 "Thank you for loving our little ones the way you do," Kris wrote. "They are so lucky to have you as their daddies. To my son, Rob... you are the most amazing daddy and seeing the bond you have with Dream brings me more joy than you'll ever know. You were born to be a daddy. I love you! Happy Father's Day and I hope everyone has a beautiful day surrounded by so much love."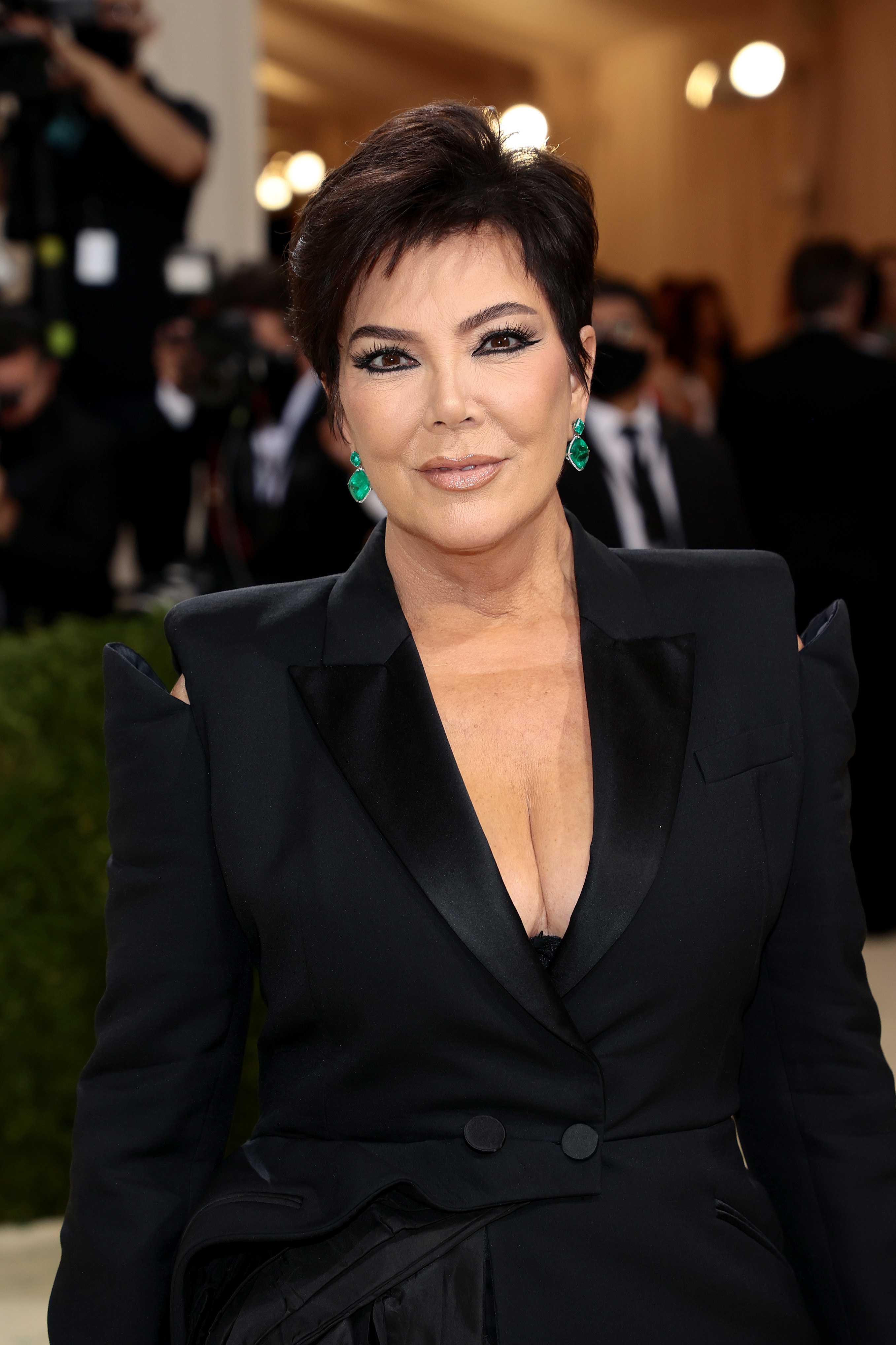 But Kris's post was quickly met with a wave of backlash, as several fans questioned why she was publicly singing the praises of some of the men in question — namely Tristan.
Tristan and Khloé's yearslong on-again, off-again relationship was repeatedly dogged by his infidelity. Their most recent breakup occurred roughly six months ago after the NBA player secretly welcomed a child during their relationship with personal trainer Maralee Nichols, who sued him in December for child support and pregnancy-related expenses.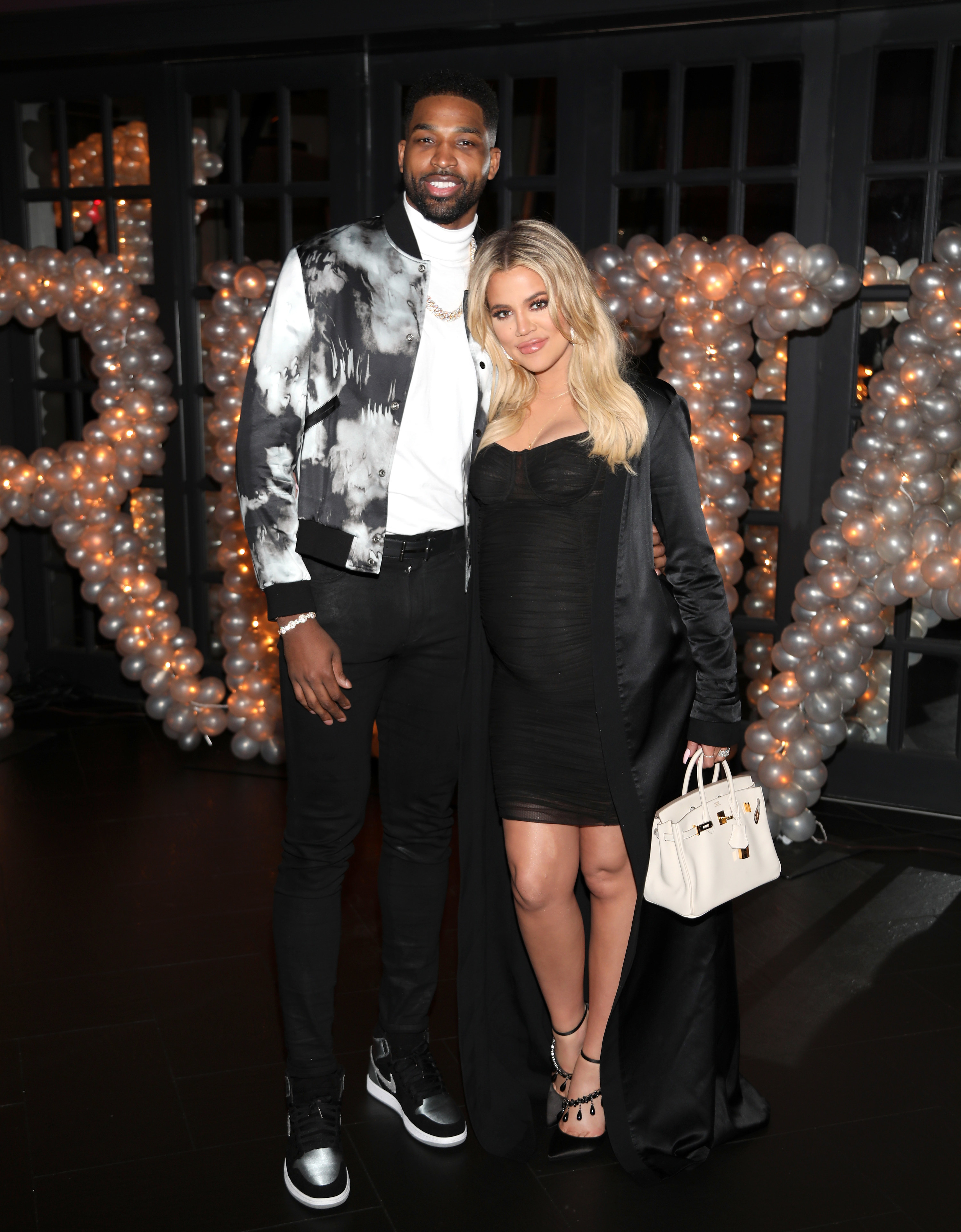 As recent episodes of The Kardashians have divulged in detail, Tristan admitted to leaving the lavish party Khloé threw him for his 30th birthday last March to fly to Houston, where he slept with and impregnated Maralee.
What's more, he didn't tell Khloé about the entire scandal, instead leaving her to find out with "the rest of the world" when the court documents were leaked.
"I find out with the rest of the world, which is the most offensive part," Khloé said on Amanda Hirsch's Not Skinny But Not Fat podcast last month. "I mean, all of it is fucked up, but, like, can there be a little respect? Could you have let me know before I find out on Daily Mail? That would be nice."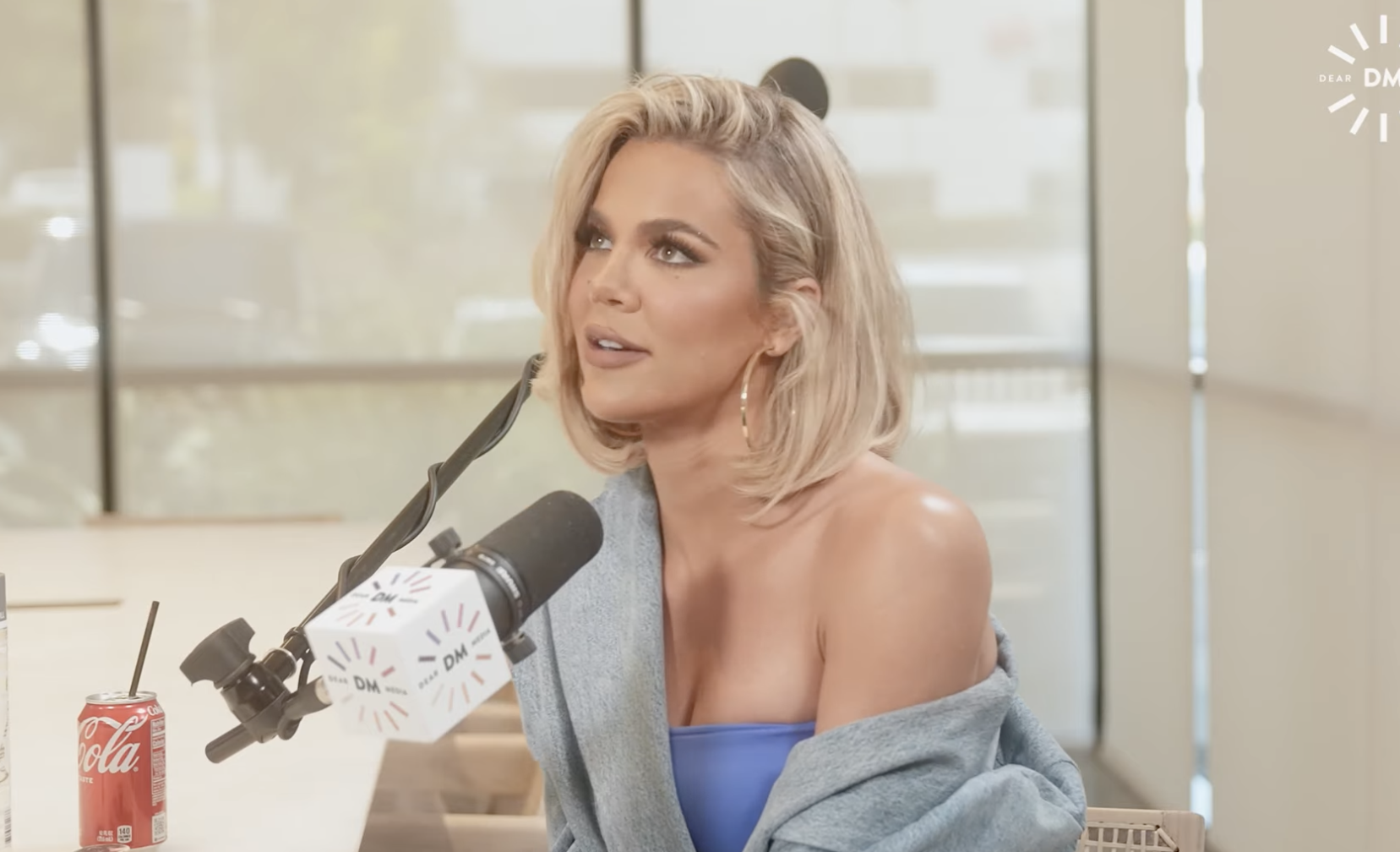 Speaking about the subject further on The Kardashians, Khloé said: "I'm not sure that there is one thing that hurts more than the other. Everything is an act of betrayal, everything is a lie, everything is manipulation. It's deceit."
"Did Tristan have every opportunity to tell me? Yes," she added. "Was Tristan going to tell me if there wasn't a baby involved? Absolutely not, and that shows a lot about his character. The entire thing is despicable."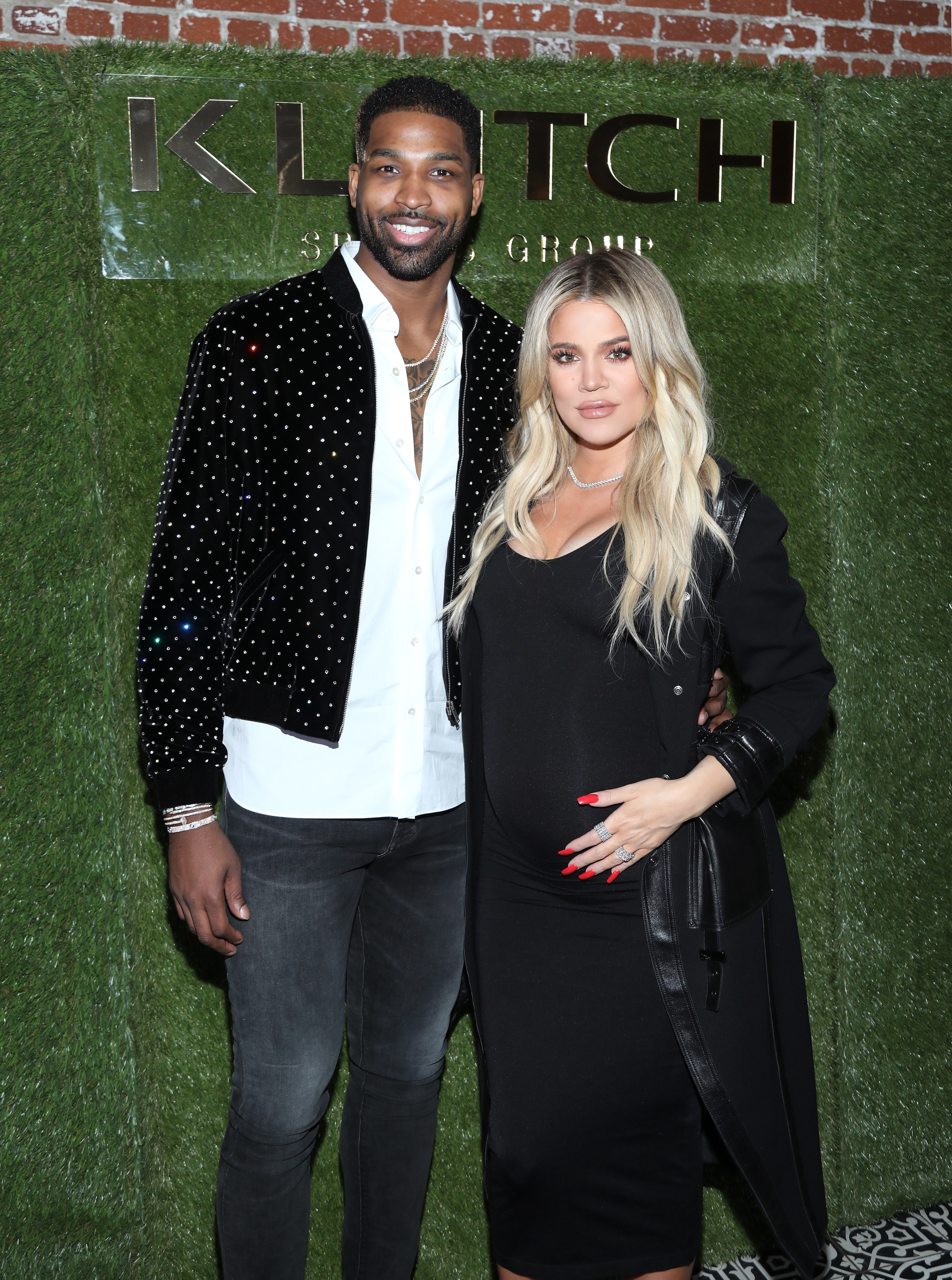 In light of all this, several fans questioned why Kris chose to publicly praise Tristan within her Instagram tribute, let alone call him "amazing."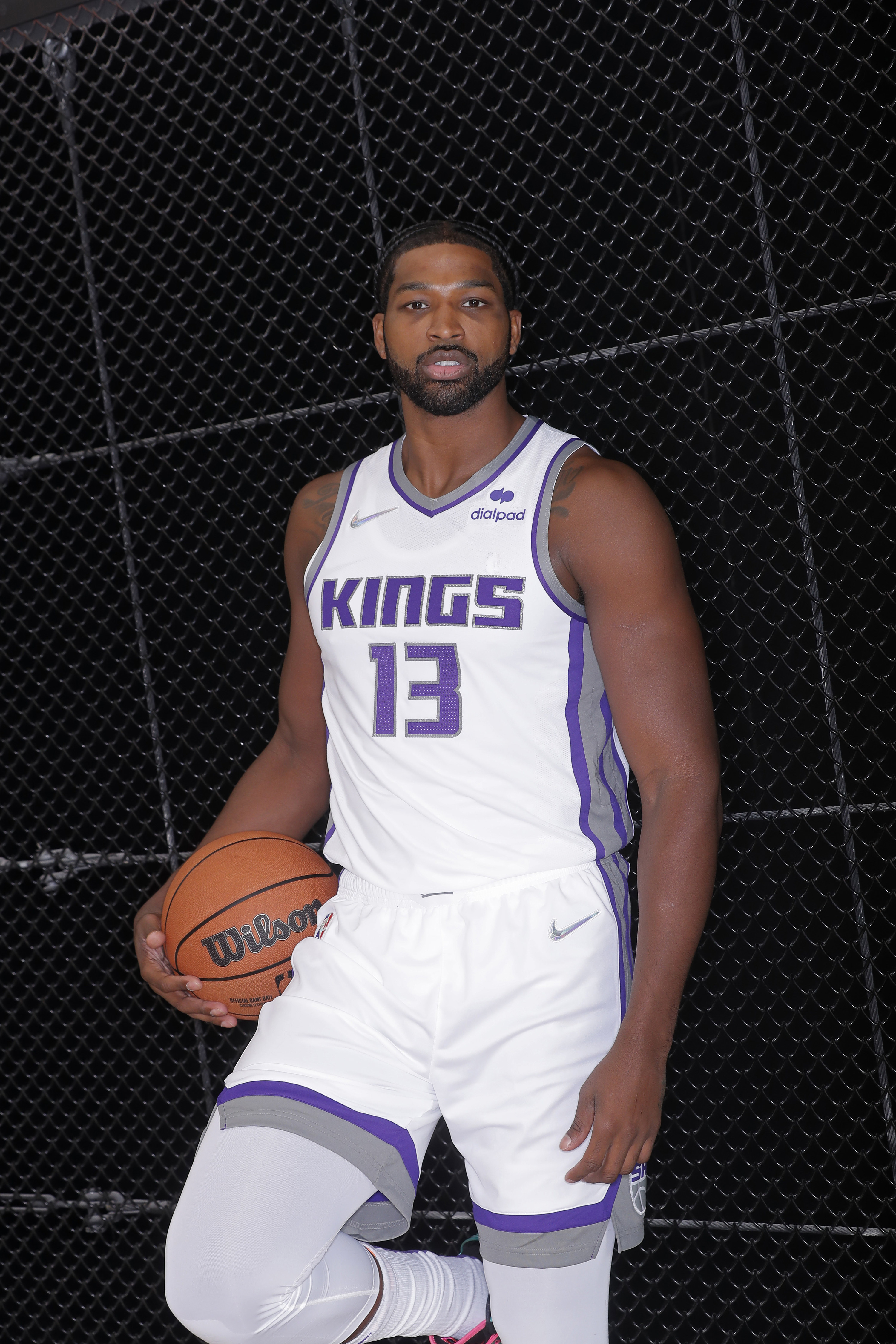 "Not Tristan," many users commented under the post. "Why is Tristan on there," one questioned, with another telling Kris to "delete Tristan out of it."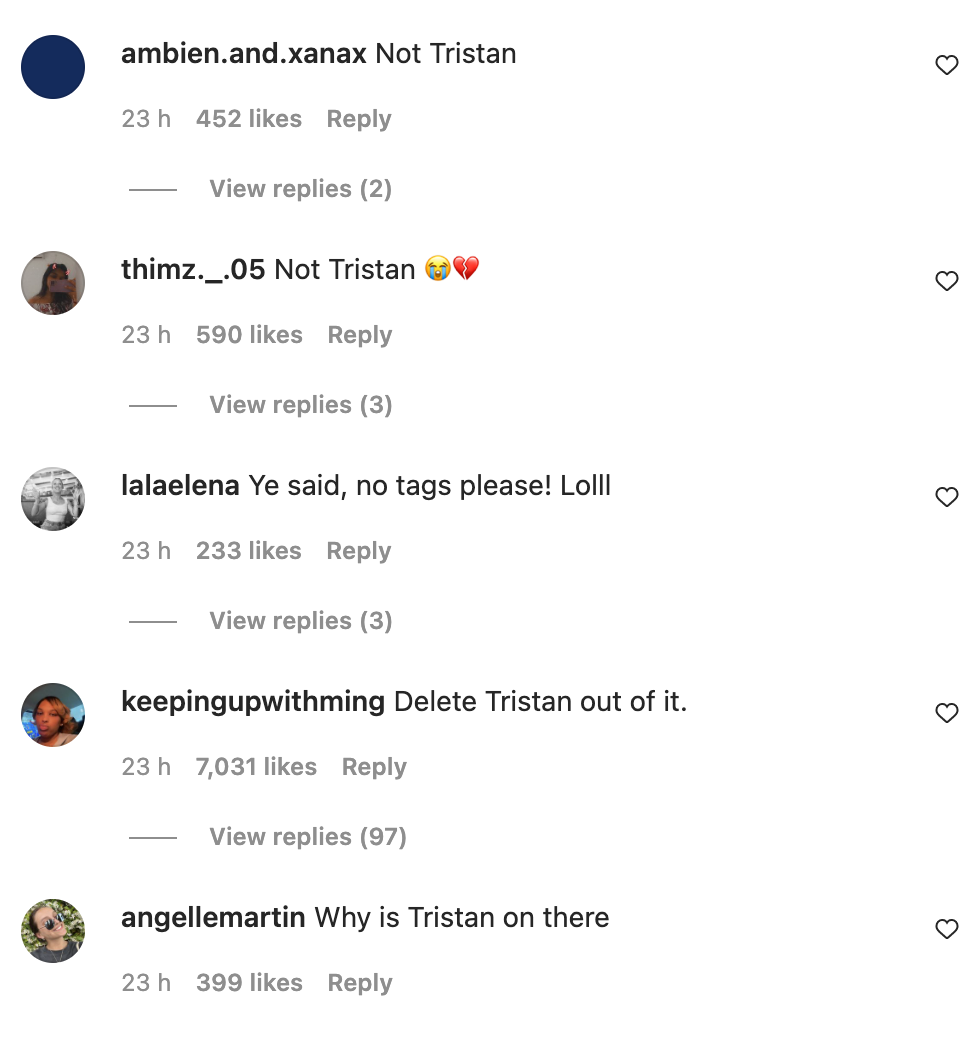 One person commented, "Good dads don't hurt, humiliate and disrespect the mother of their children," referring to the multiple times that Tristan has cheated on Khloé. The NBA star was seen out with another woman just days before Khloé gave birth to True back in 2018, and wound up kissing her then-close friend Jordyn Woods the following year, to name a few instances.

"Tristan... are you serious kris?" another user wrote. "Should've posted a pic of Khloe instead of Tristan!" someone else said.
However, some users praised Kris for the post, calling her "mature" for maintaining amicable relationships with her daughters' exes.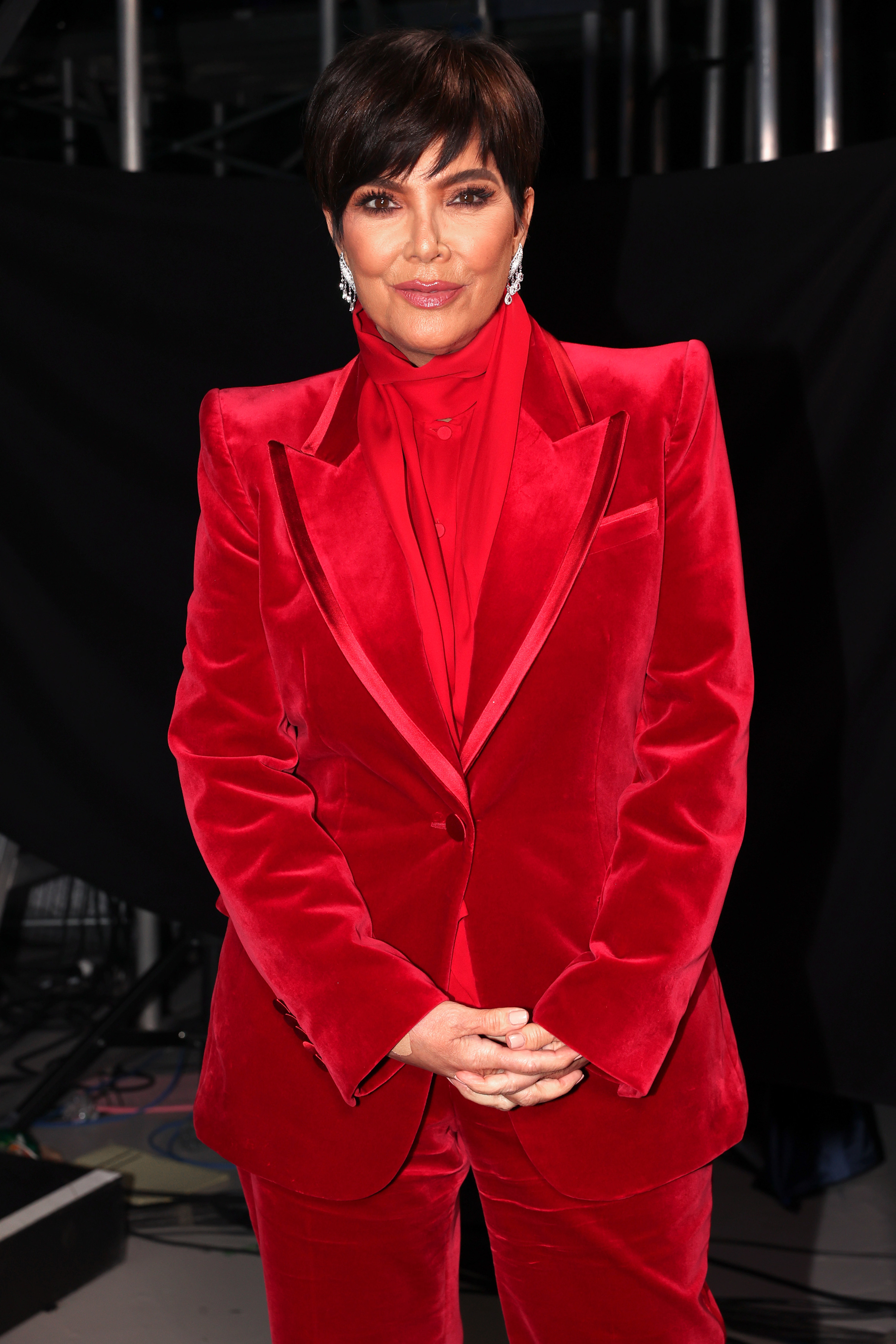 "You're a class act Kris," one person wrote. "This is such a beautiful post!" another echoed.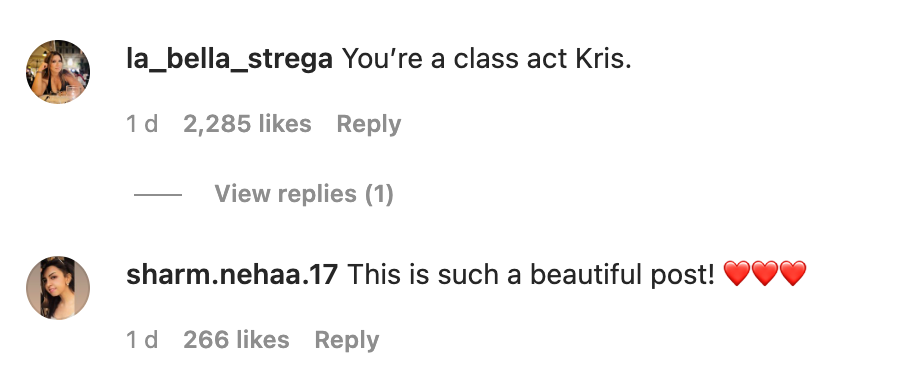 Kris's message toward Tristan comes just months after she penned more kind words toward him on Mother's Day, as she revealed he sent her a lavish bouquet of flowers.
On her Instagram stories, Kris documented the grand floral display that she'd received from Tristan as she declared her love for him. "Thank you @realtristan13 !!!" she wrote on a photo of the pink and white roses. "Love you," she added alongside a heart emoji.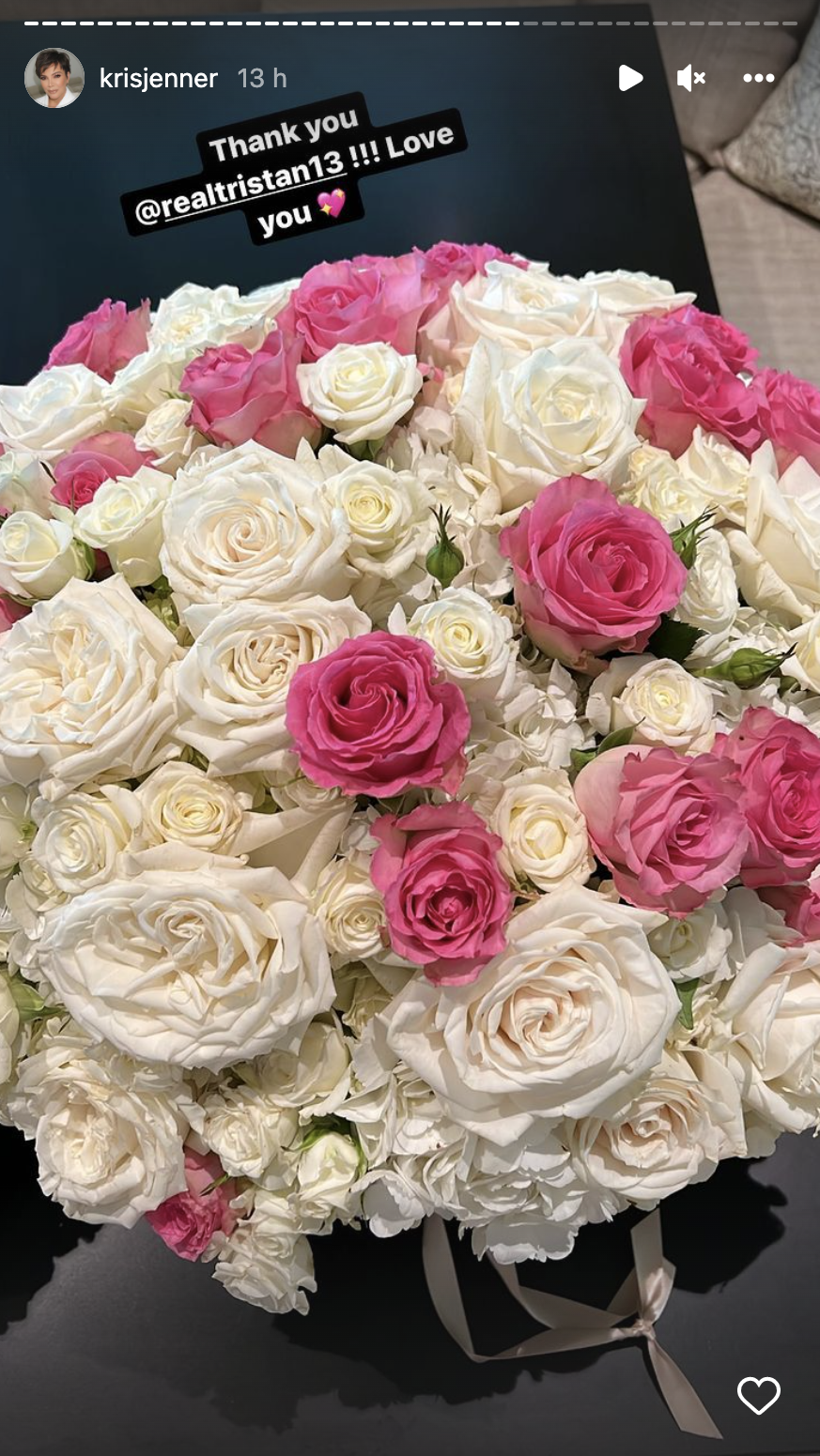 Fans were pretty shocked to see Kris sharing her love for Tristan so publicly, especially given that just days before, Khloé had tweeted about how uncomfortable she was watching her relationship prior to the paternity scandal playing out onscreen during The Kardashians.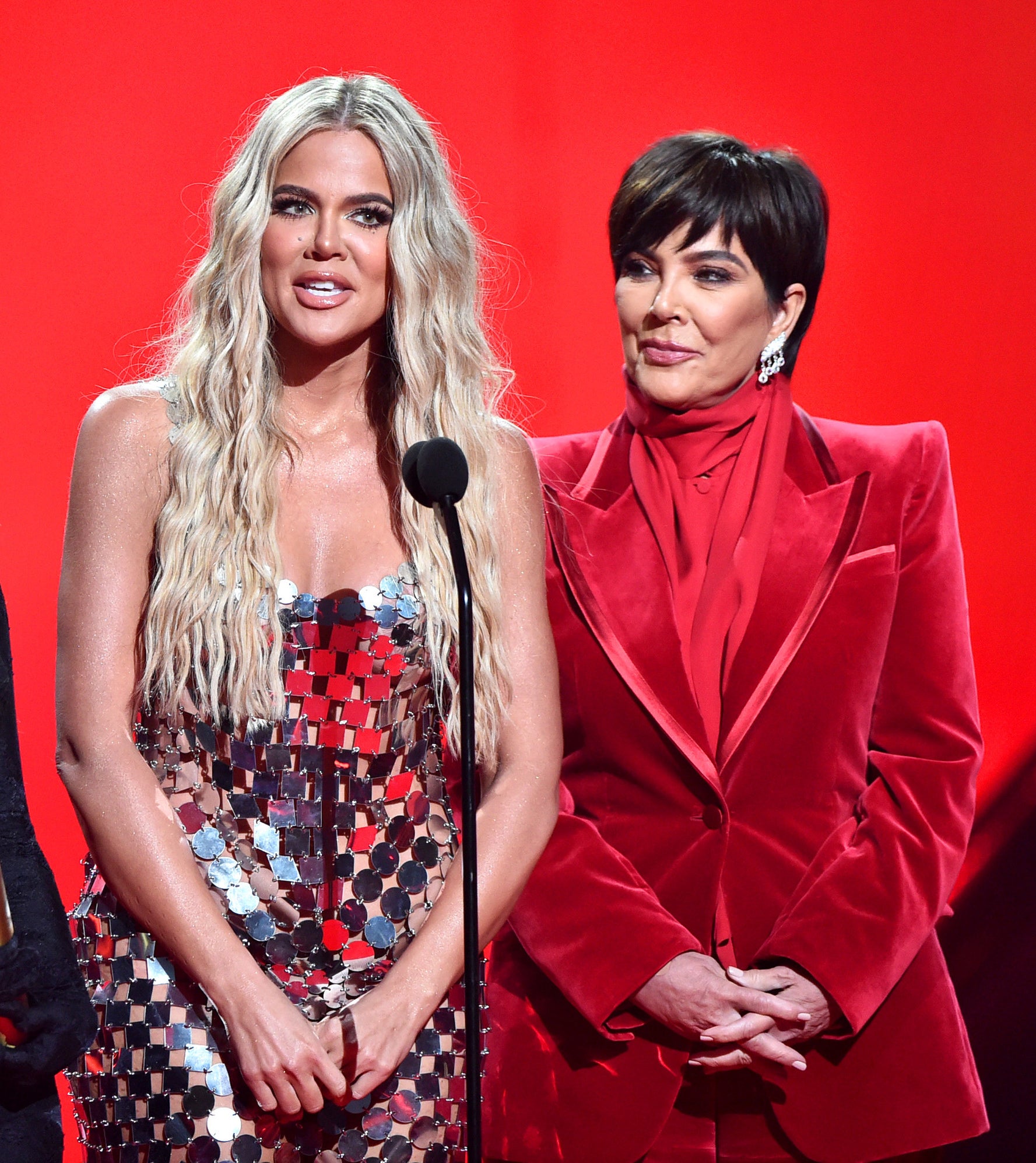 As Khloé watched herself praising Tristan, she tweeted, "Well we know how this aged #TheKardashians" alongside an eye-rolling emoji, before adding: "Watching these episodes now I definitely feel a type of way... oh girl if only you knew…. (Me talking to me)."
Questioning Kris's public post in light of Khloé's comments, one Reddit user wrote: "Khloe JUST tweeted about how much it sucks to watch her and Tristan in The Kardashians after everything that happened. Like... yesterday. Seriously her mom couldn't just not post a pic???"

Another added, "Khloe deserves better, wtf?"