From the moment they went public with their romance early last year, the now-married pair gained quite the reputation for their excessive — and shameless — makeout sessions in all sorts of places.
Whether it be an esteemed event, a family dinner with their respective kids, or a very crowded tourist hotspot, Kourtney and Travis aren't against getting a little touchy-feely in front of an audience.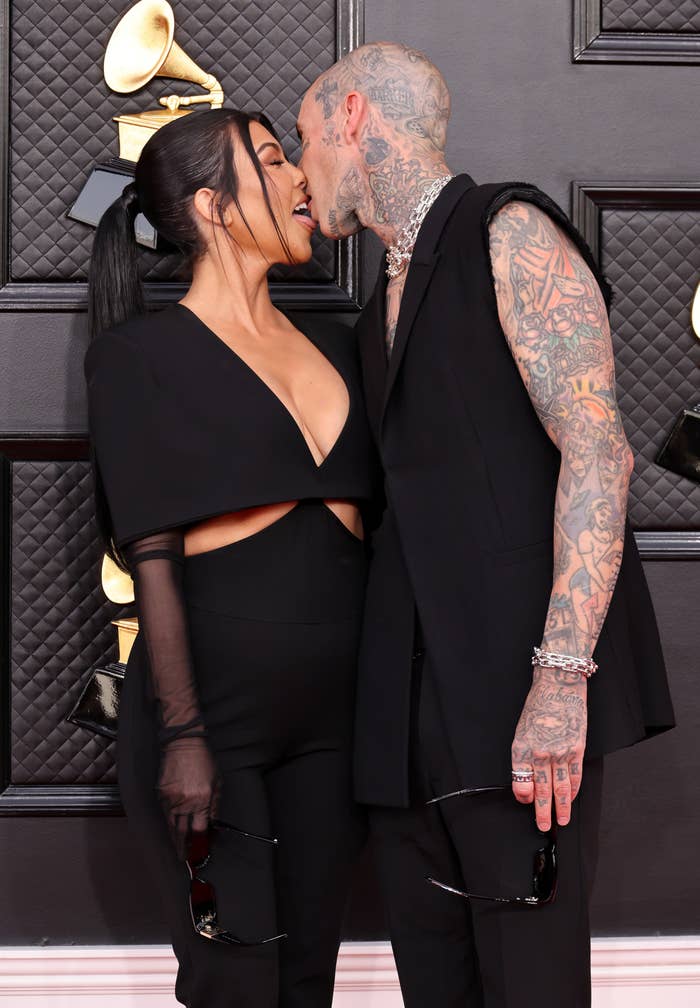 Last October, in fact, the couple caused a stir after Travis shared a video of Kourt straddling and kissing him at Disneyland. In response to the backlash, he simply labeled critics "fucking miserable," while Kourtney said that "kissing and hugging is not a bad thing."
Now, you might be wondering just how awkward it is for passersby who may happen to spot the famous pair making out at any one of the very public hotspots that they love to visit.
Well, thanks to the latest installment of The Kardashians, we've got some new — and very awkward — footage of how it all goes down.
In the episode, which was filmed late in April this year, Kourtney and Travis are in Italy as they prepare for their wedding.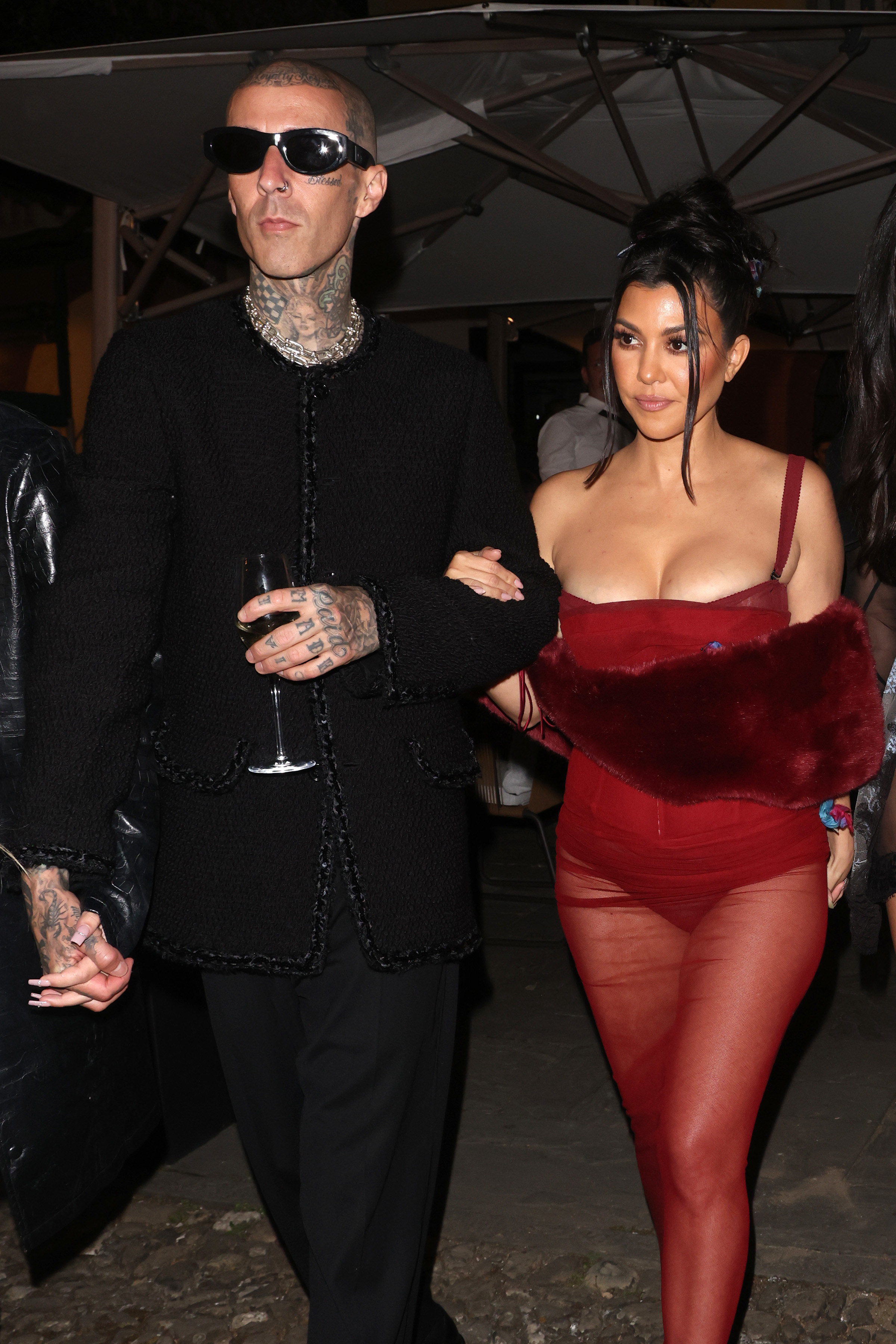 Taking some time to visit one of the country's most famous buildings, the pair venture out to the Milan Cathedral, which is already surrounded by heaps of tourists.
"I say we take a photo now, before there gets to be a lot of people," Kourt says. She then giggles and asks Travis, "Are you gonna lift me up?"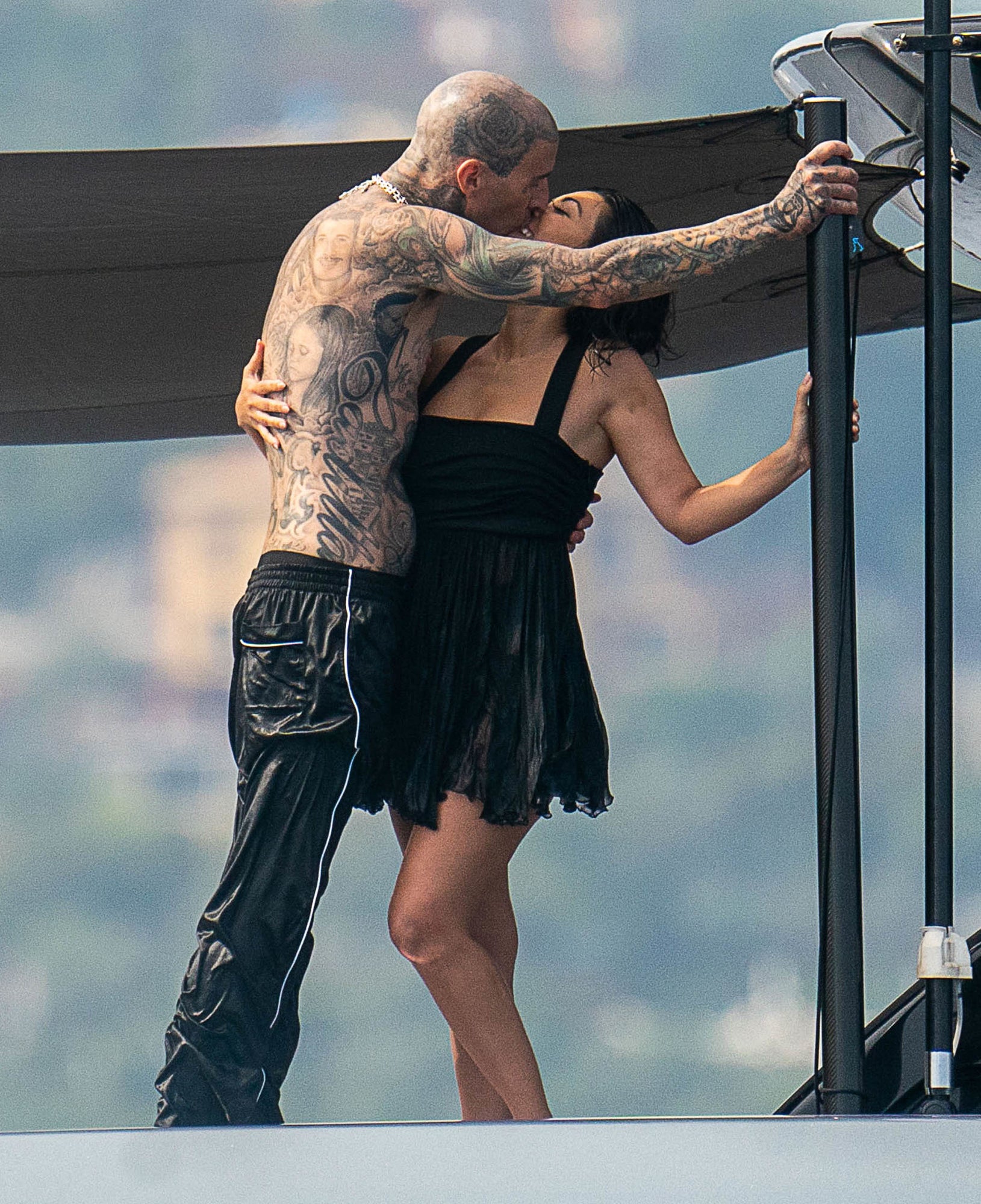 "I guess so," he replies, before she counts to three and leaps into his arms in a straddling position.
The pair then shamelessly make out while a member of their entourage takes a series of photos of them from all angles. Without batting an eye at the people around them, the couple even moan as they share a passionate kiss.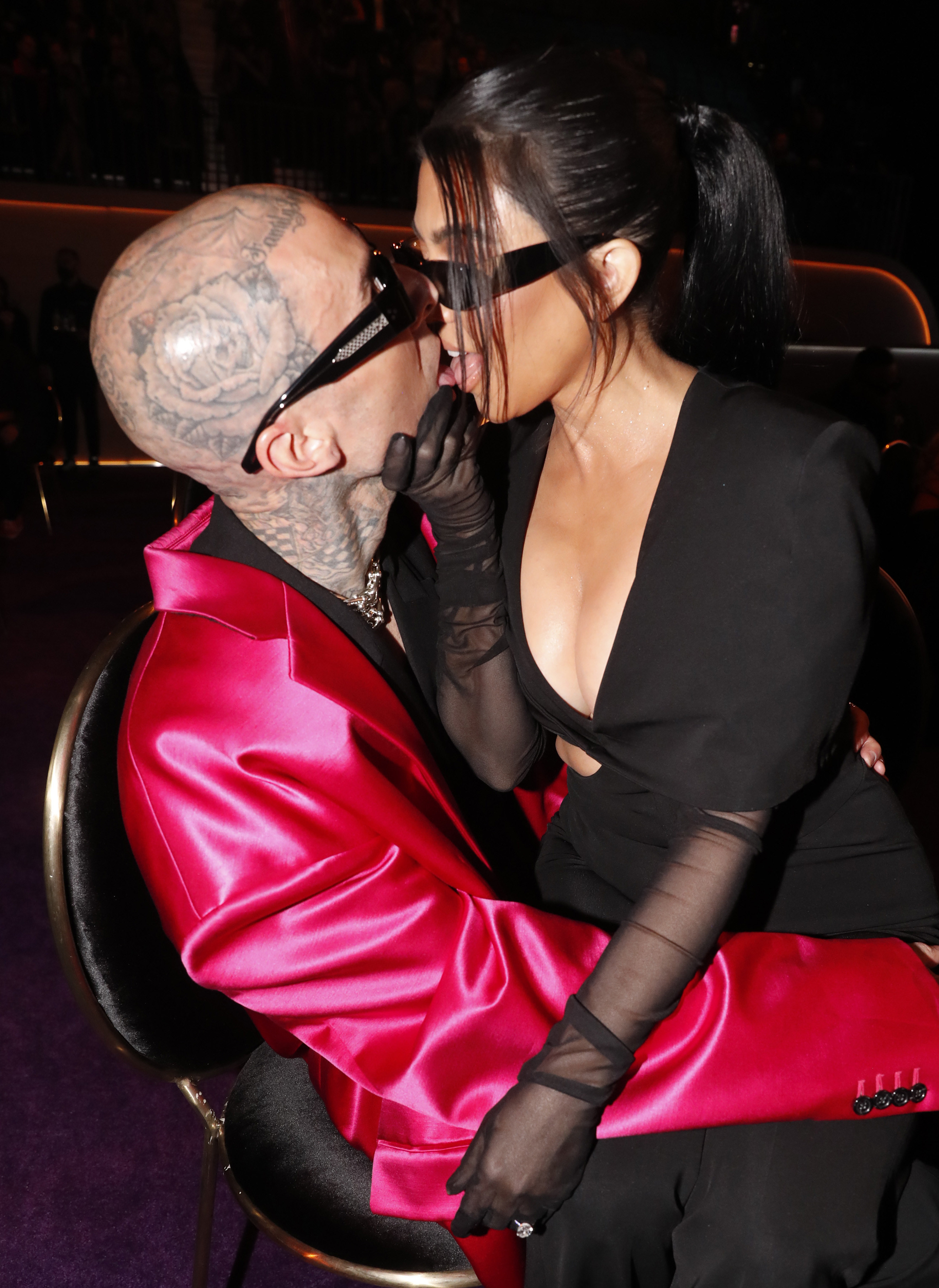 Well, as you might've guessed, the other tourists around them looked visibly perplexed at what they were witnessing.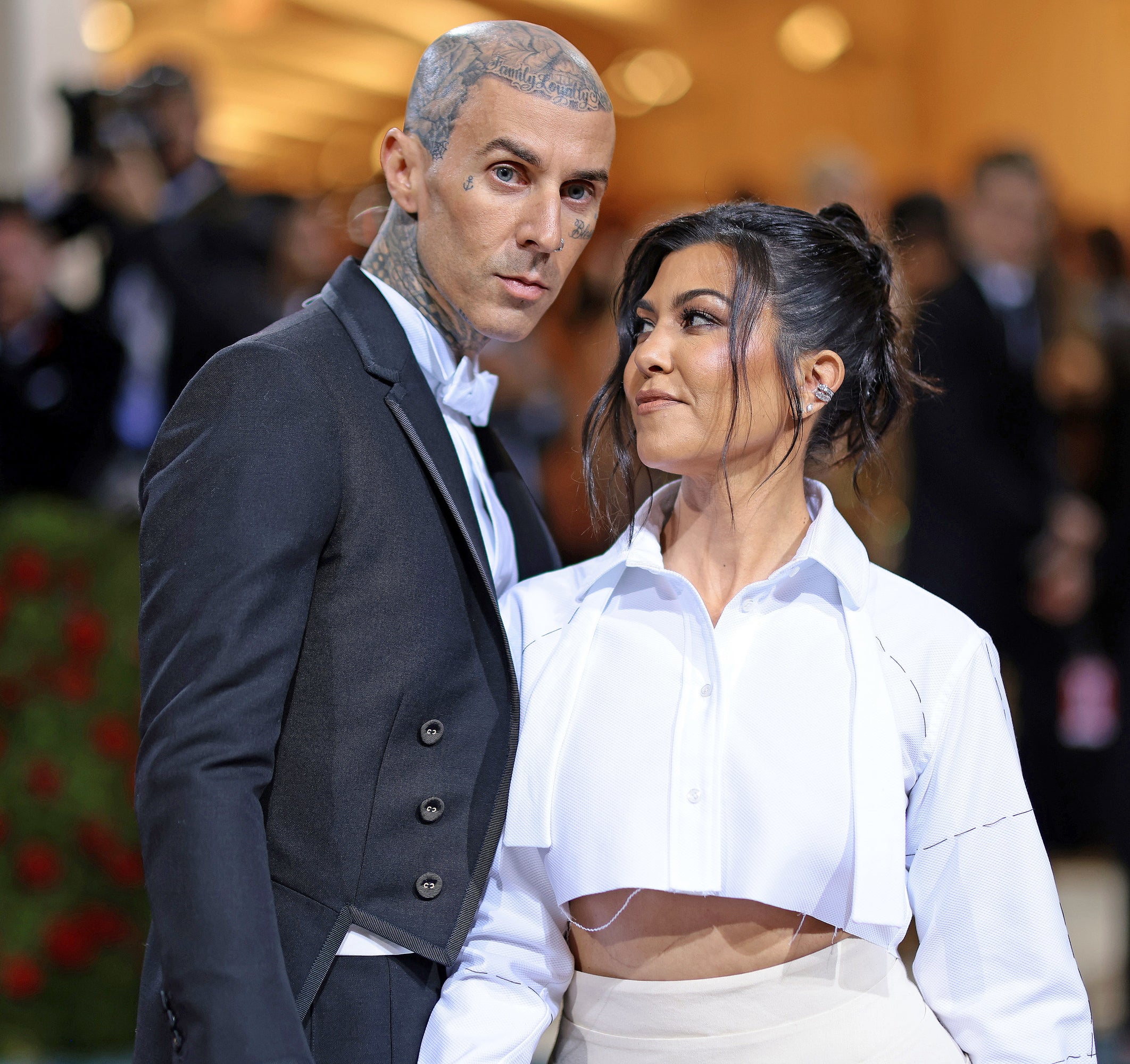 A child in the background quite literally frowns at the couple before turning to his parents and giggling. Meanwhile, other equally confused families stare at the two in apparent disbelief.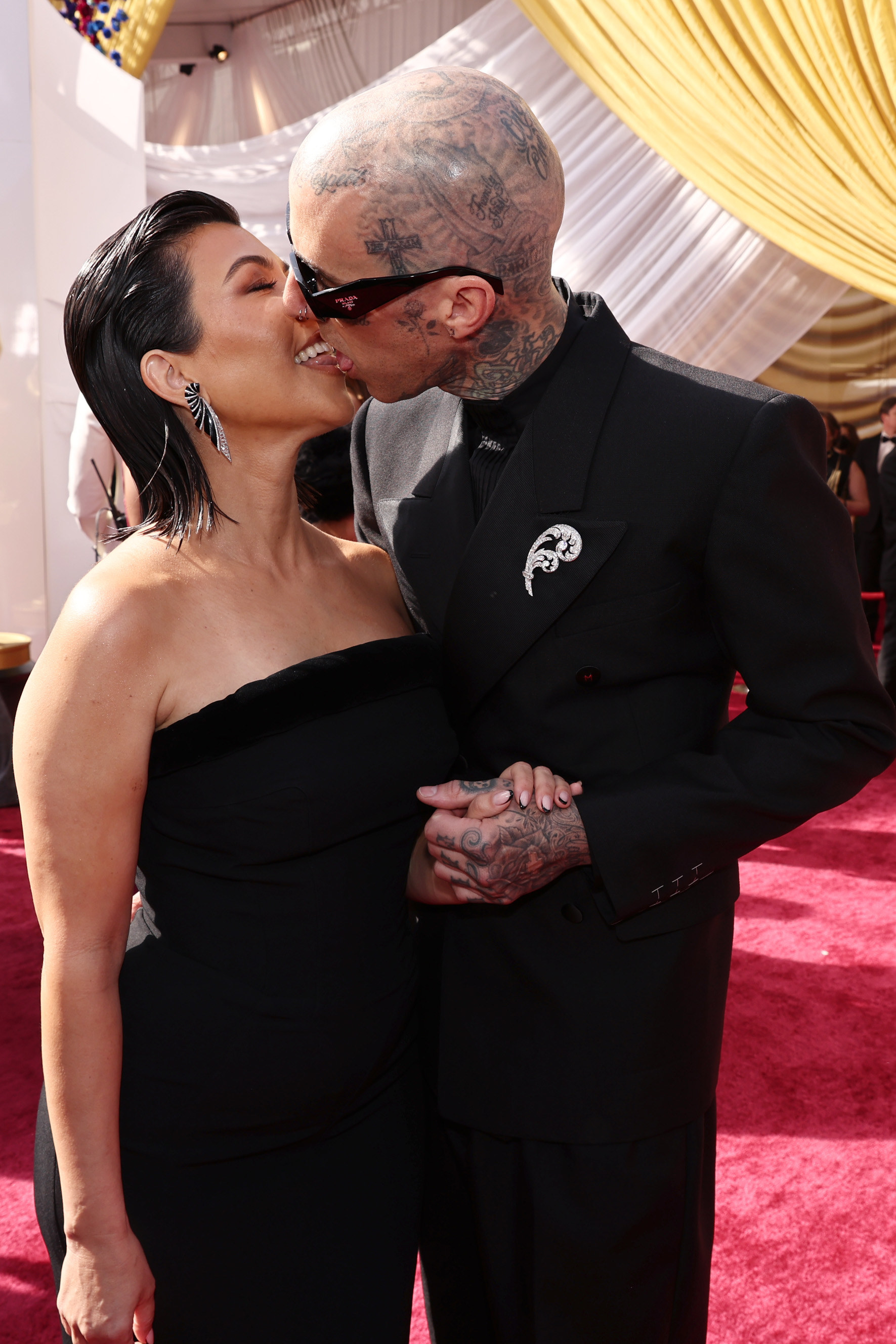 Finally, after what probably felt like a lifetime of PDA for the awkward tourists, Kourtney and Travis make their way into the renowned cathedral, where they take a look around and express their admiration for the beautiful architecture.
The awkward moment comes six months after an episode of The Kardashians showed Kourtney's youngest kids, then-9-year-old Penelope and 7-year-old Reign, begging her and Travis to stop making out at the table when they were all seated for a family meal.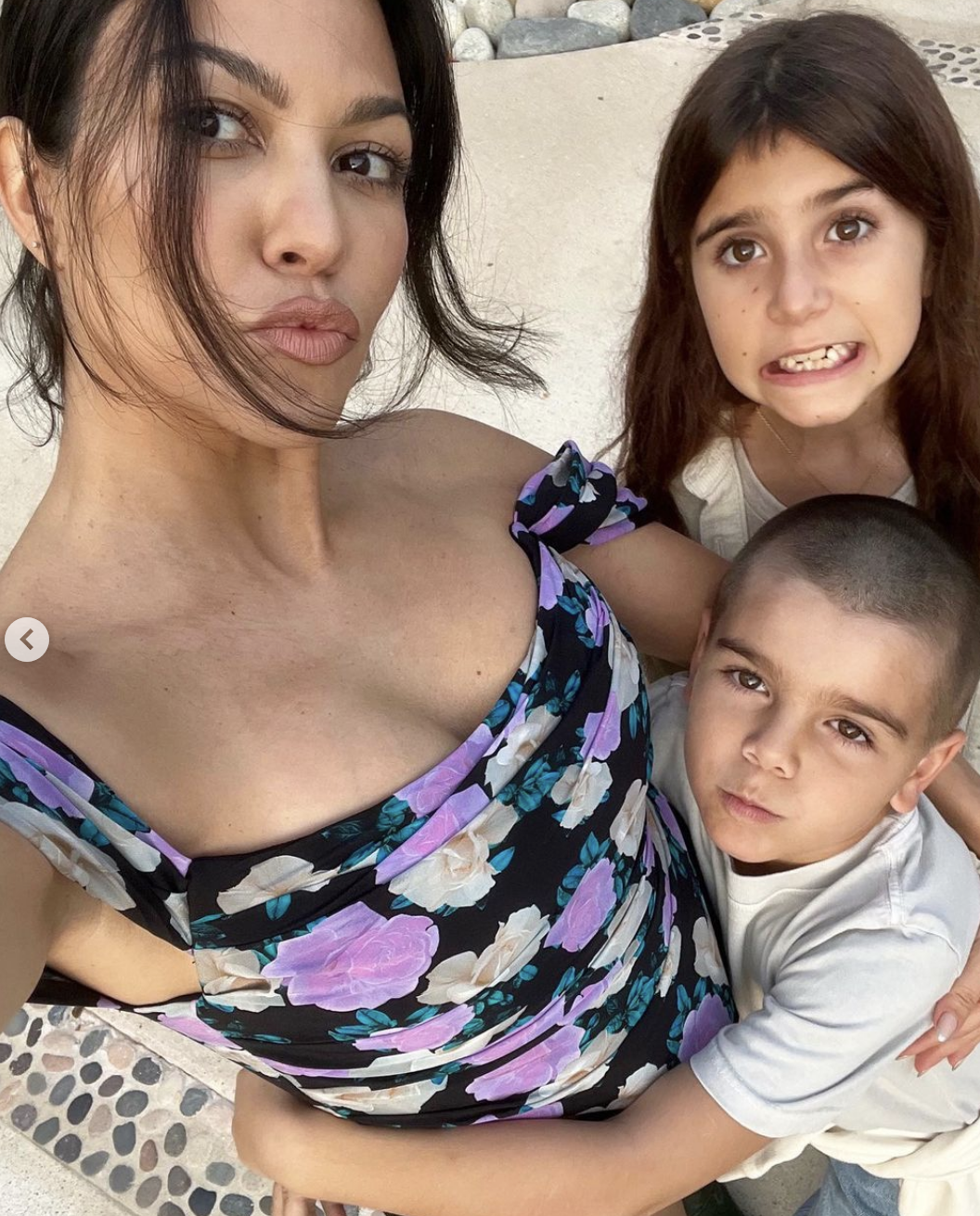 The four were also joined by Travis's three kids from his previous marriage: Atiana, Landon, and Alabama, who were 23, 18, and 16, respectively, at the time. After a brief few minutes of chitchat at the table, Kourtney and Travis couldn't help but start making out in front of everyone.
But they only managed to get a few seconds of kissing in before Reign and Penelope begged them to stop.
"Ew guys! Can you guys not kiss in French again?" the little boy asked, before repeating himself a second time: "Can you guys please not French kiss?"
In another Season 1 episode, Penelope actually asked Travis herself why he was constantly so handsy with her mom.
"Travis, why are you always like this to my mom?" she said, while drumming her hands on Kourtney's thigh.
In response, the Blink-182 member simply said that he planned on using Kourt's body "as a drum one day," before quipping that he guessed her butt would "make the loudest noise."
You can watch the latest episode of The Kardashians on Hulu now, or Disney+ internationally. The next episode will air on Nov. 16.