Kourtney Kardashian and Travis Barker have spoken out about his "severe, life-threatening" pancreatitis, which left him in "excruciating" pain.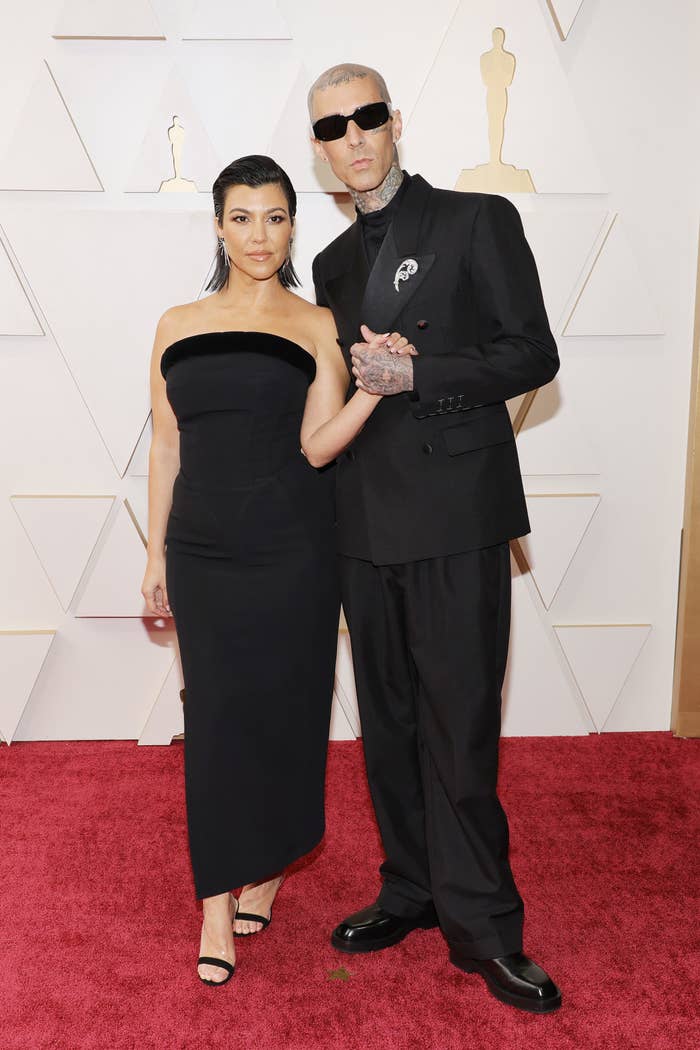 Travis was suddenly hospitalized at Cedars-Sinai Medical Center in Los Angeles last Tuesday after experiencing stomach pain so "extreme" that he was reportedly left unable to walk.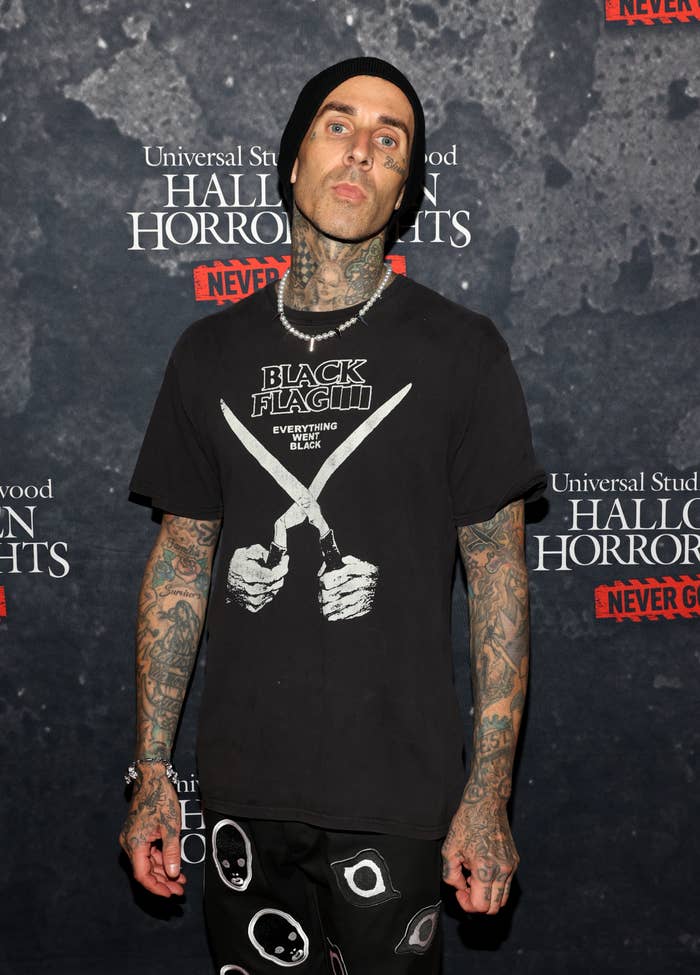 At the time, sources claimed that Travis's wife, Kourtney, had been first to take him to West Hills Hospital before he was transported by ambulance to Cedars-Sinai, and that she'd refused to leave his side throughout his entire stay.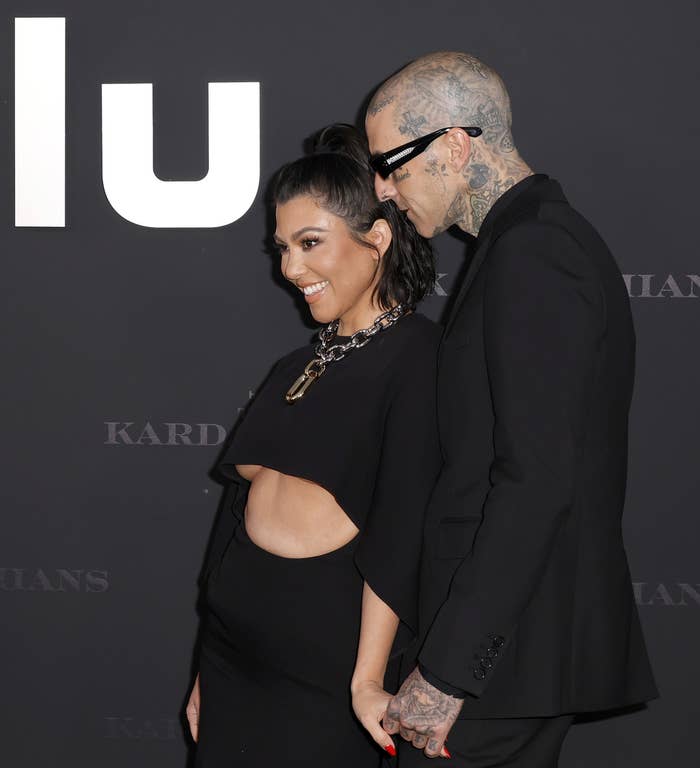 Now, the drummer has opened up about his hospitalization firsthand, updating his Instagram followers over the weekend that he's "currently much better" in a candid statement shared to his story.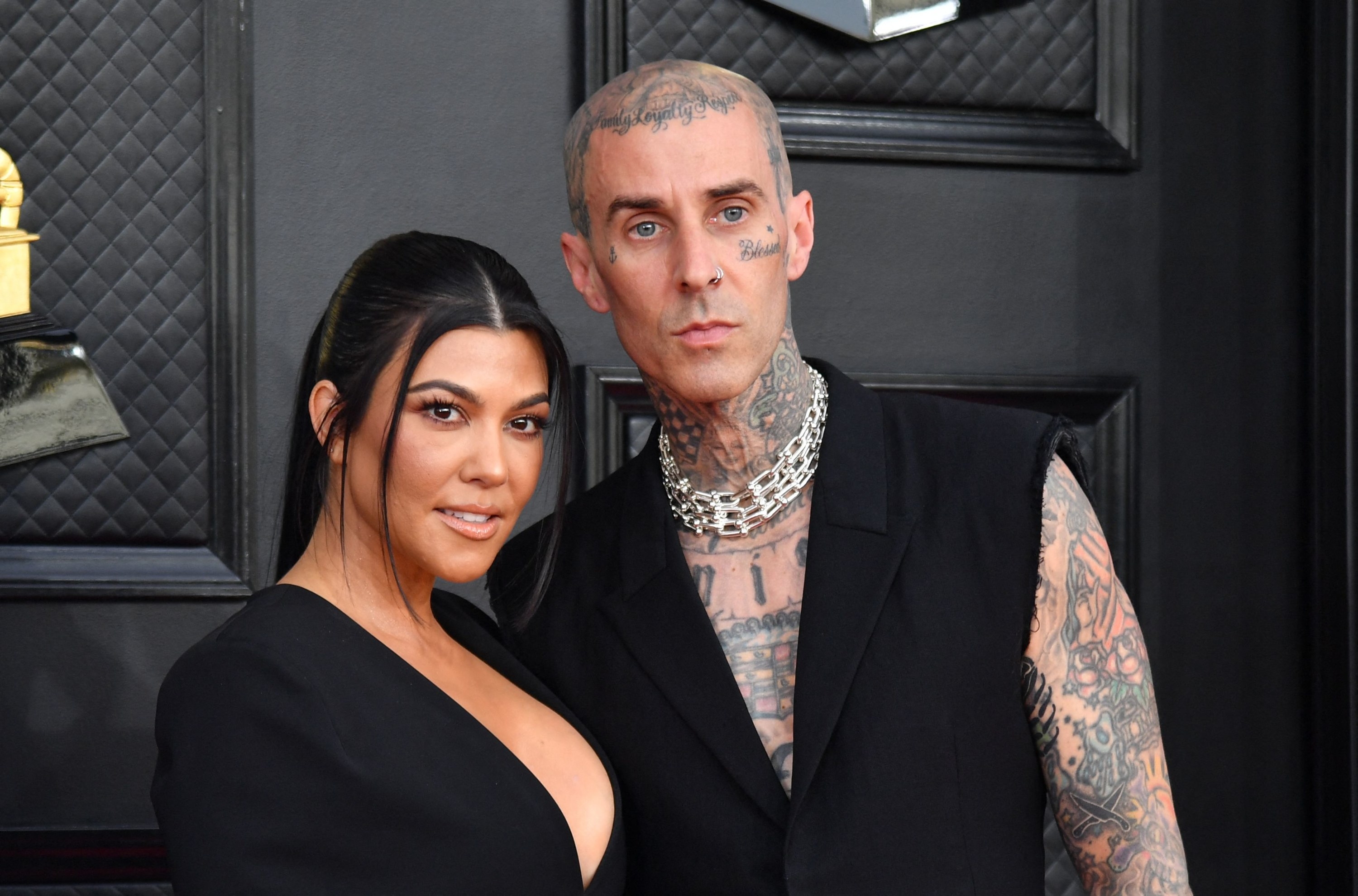 "I went in for an endoscopy Monday feeling great," Travis began. "But After dinner, I developed excruciating pain and have been hospitalized ever since."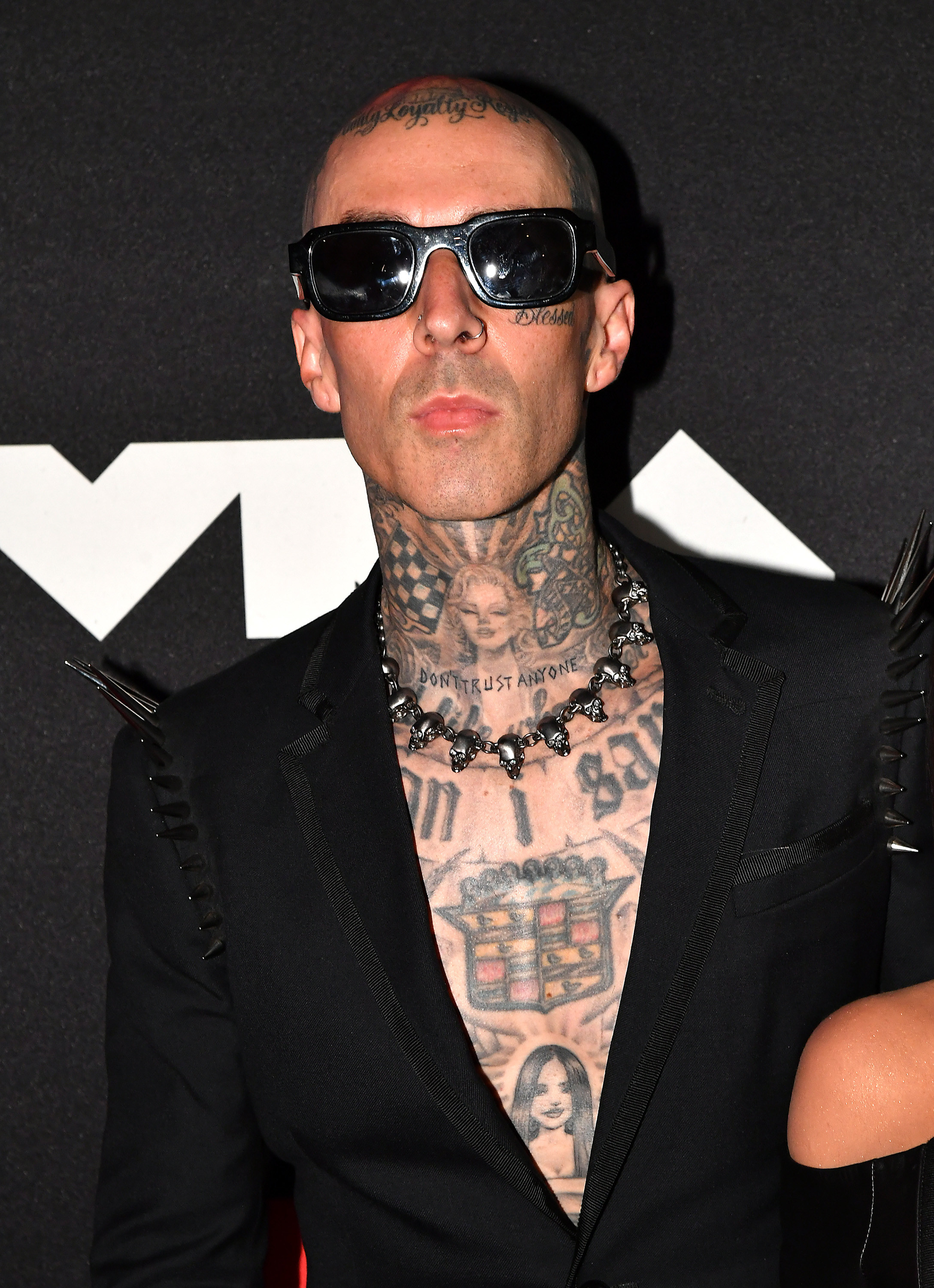 "During the endoscopy, I had a very small polyp removed right in a very sensitive area, usually handled by specialists, which unfortunately damaged a critical pancreatic drainage tube," he revealed. "This resulted in severe life threatening pancreatitis."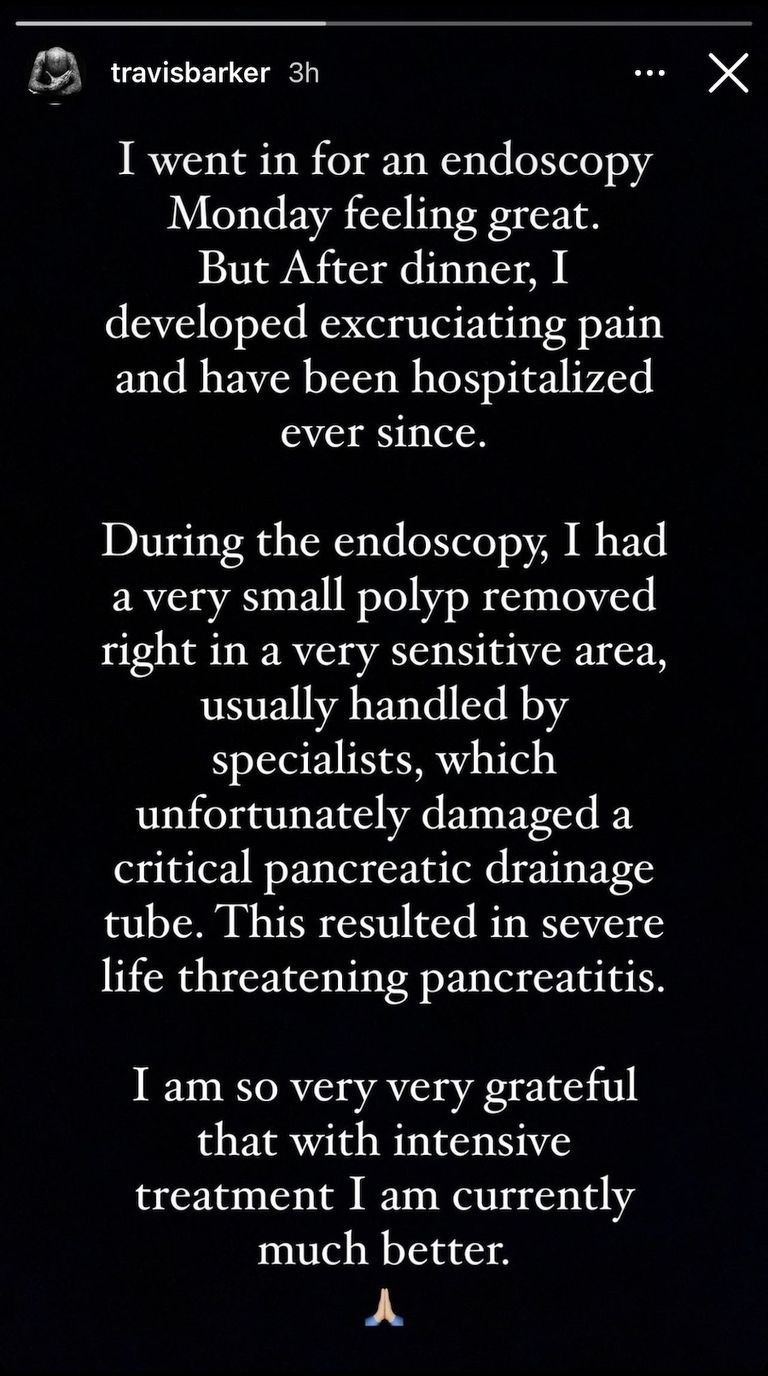 "I am so very very grateful that with intensive treatment I am currently much better," he concluded.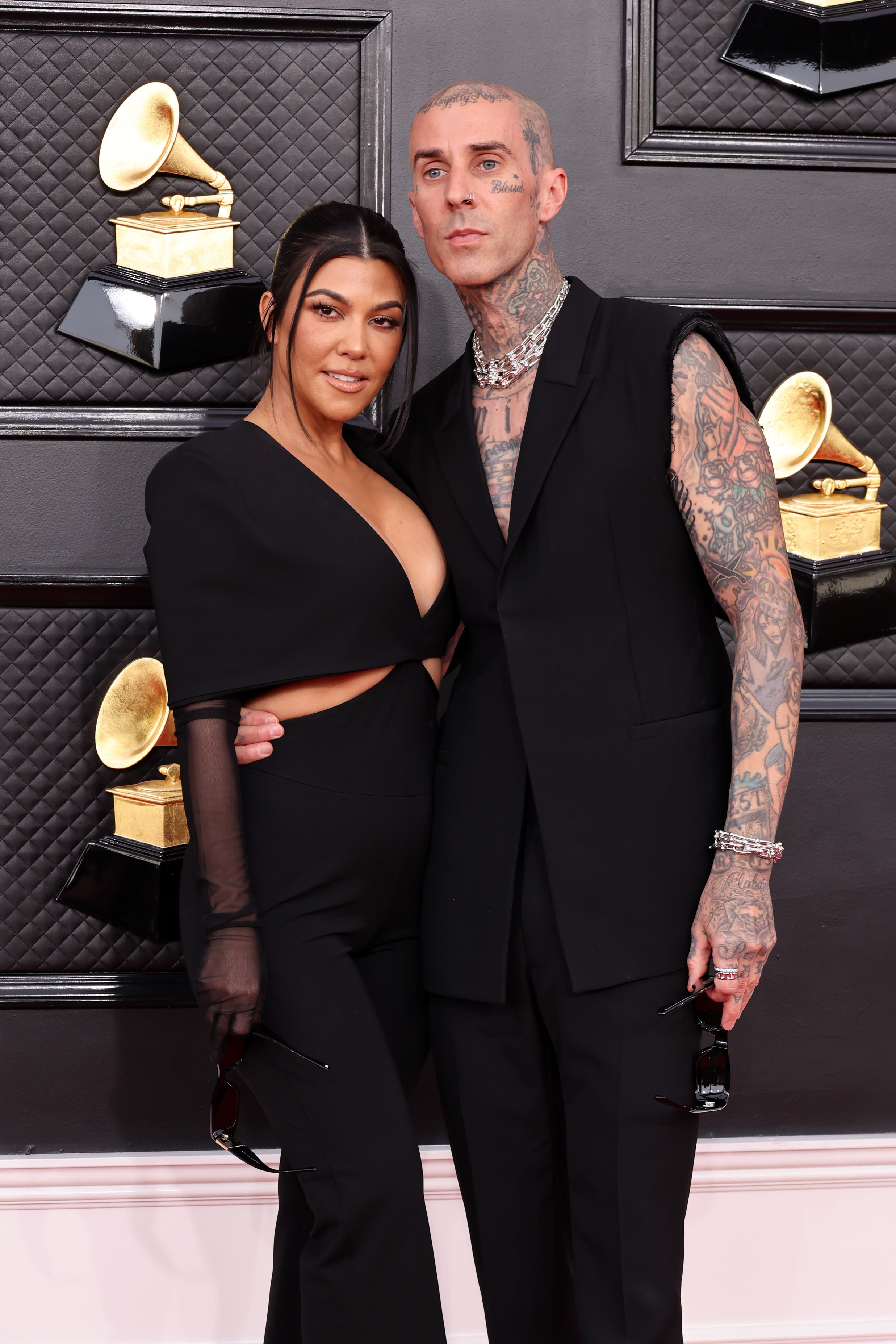 Meanwhile, Kourtney shared a note of her own reflecting on the "scary and emotional" week she and Travis had had.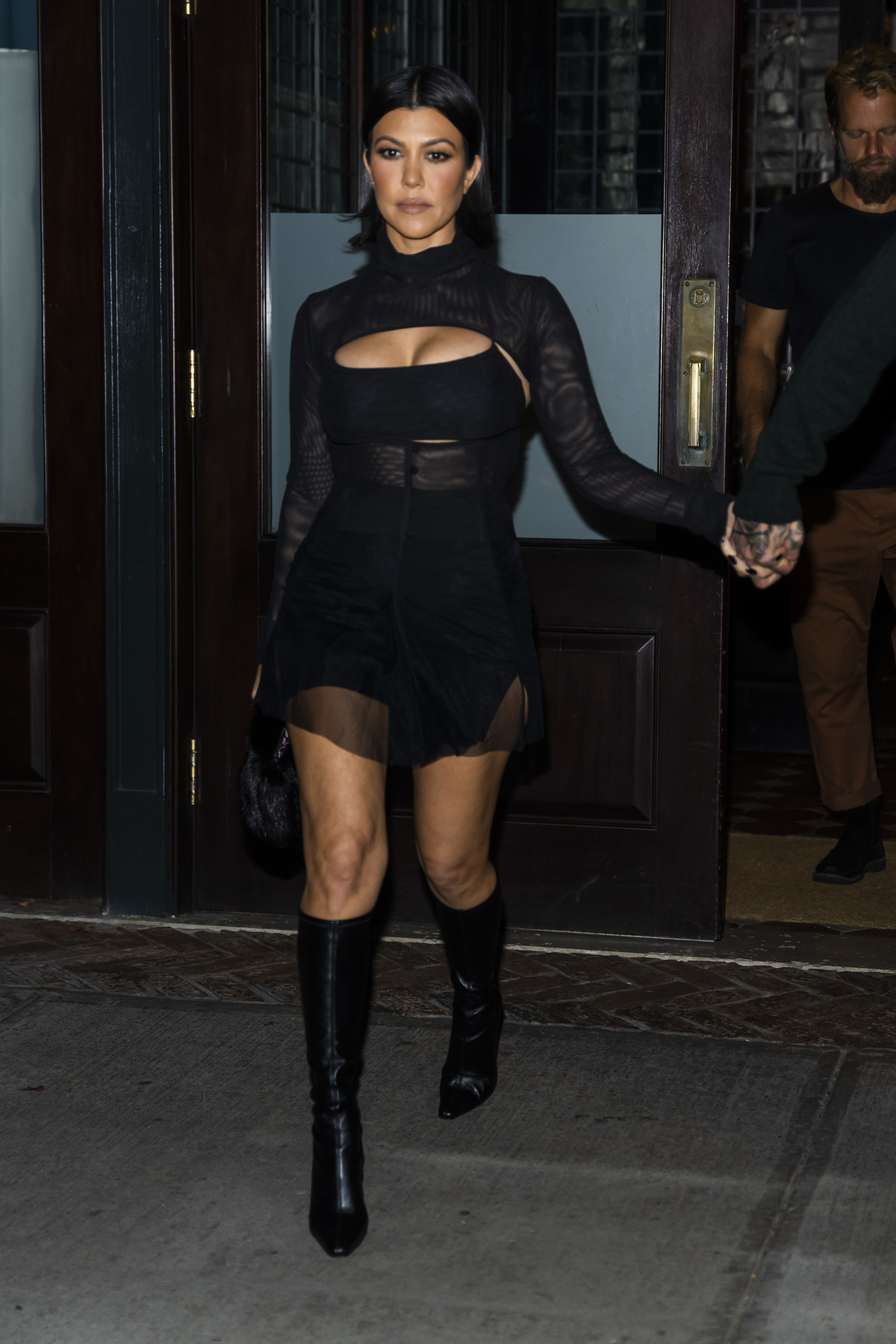 "Oh what a scary and emotional week it has been," she began. "Our health is everything and sometimes we take for granted how quickly it can change. Travis and I went in for a routine endoscopy together and he ended up with severe, life-threatening pancreatitis."
"I am so grateful to God for healing my husband, for all of your prayers for him and for us, for the overwhelming outpouring of love and support," she wrote.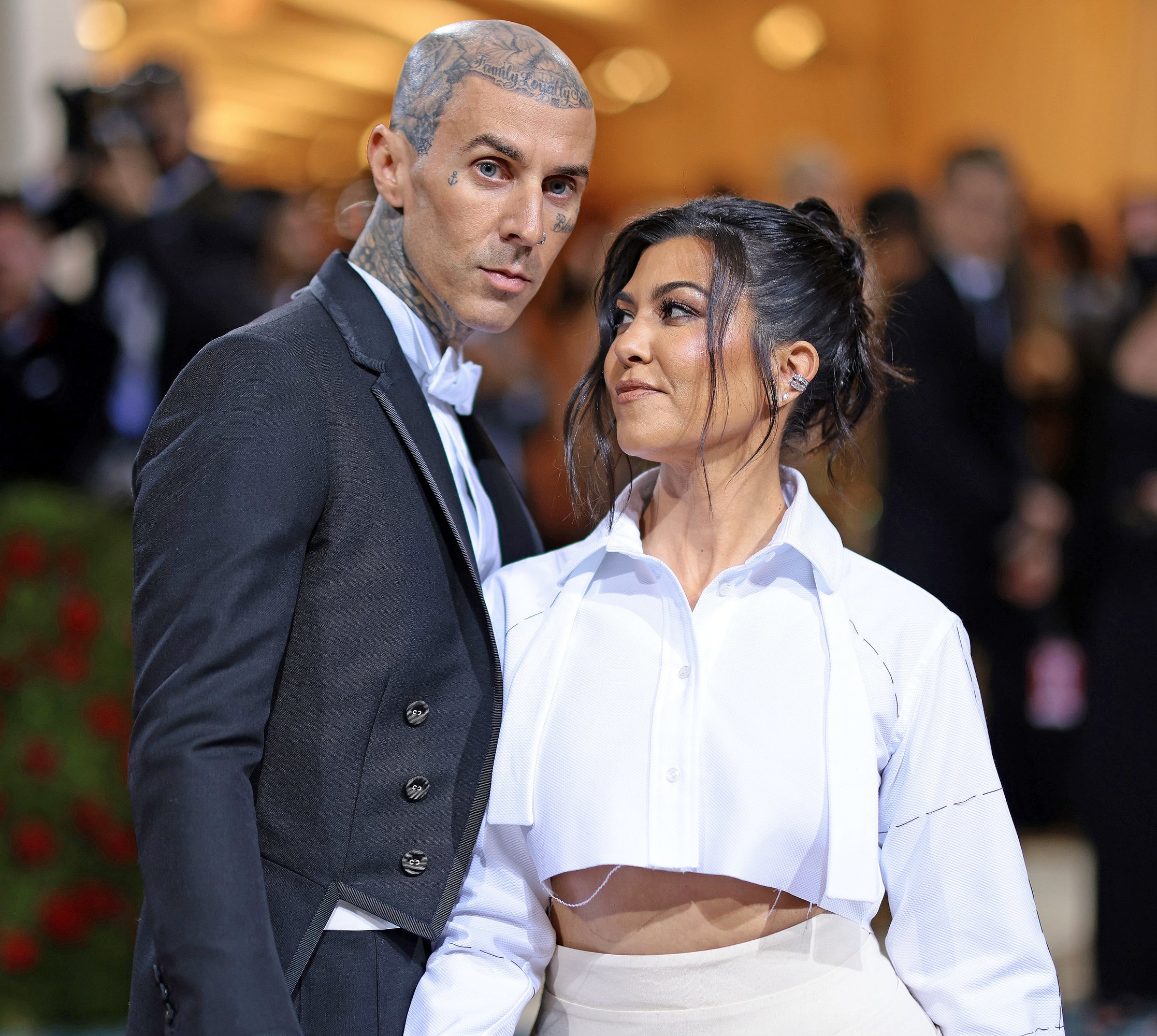 "I am so touched and appreciative," she added, before also thanking the "specialists, doctors, and nurses at Cedars Sinai for taking such wonderful care" of both herself and Travis during their stay.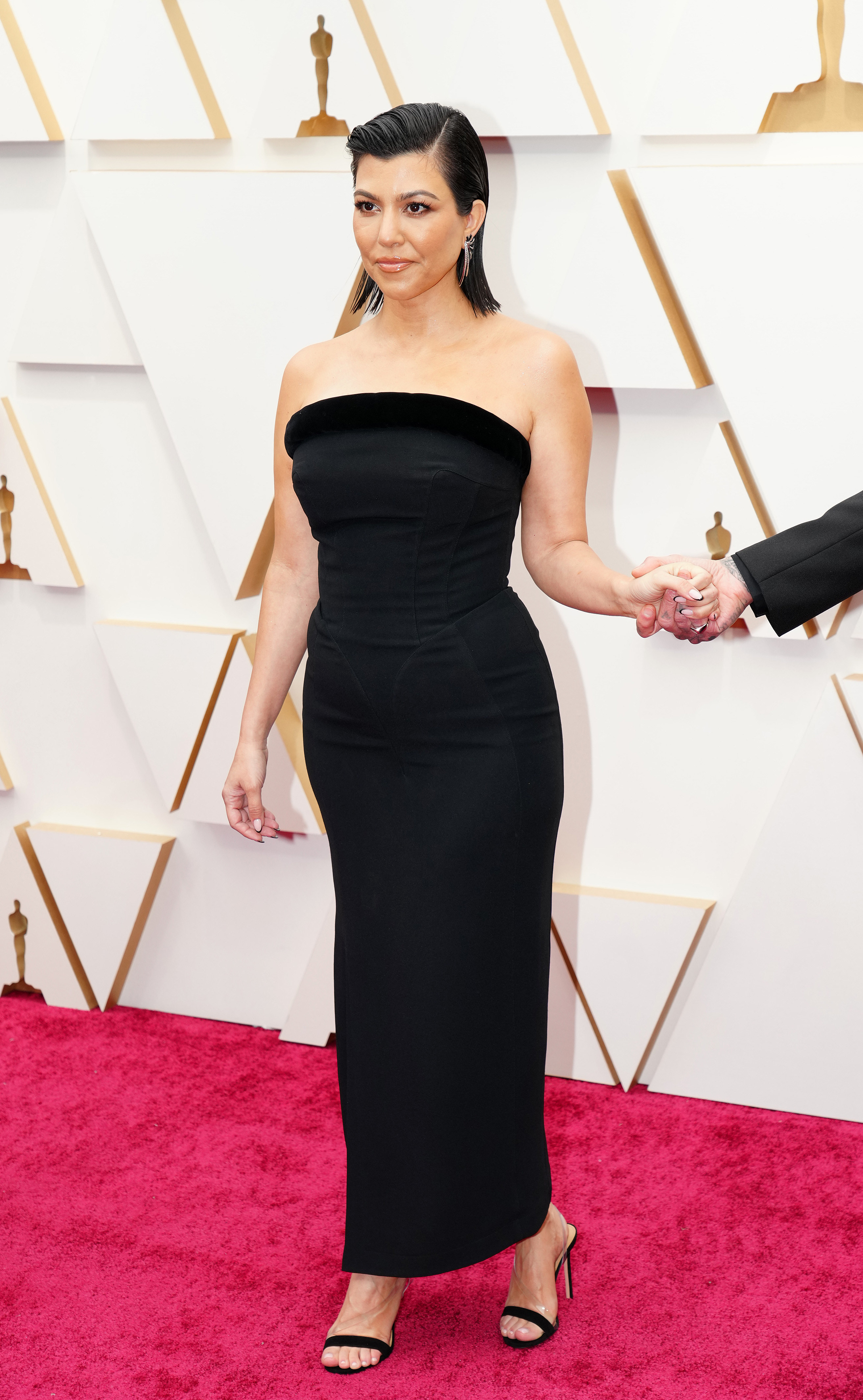 But then, Kourt went on to directly call out the paparazzi, claiming that they released weeks-old photos of her "out and about" while she was actually by Travis's side in the hospital in order to spin a false and negative narrative.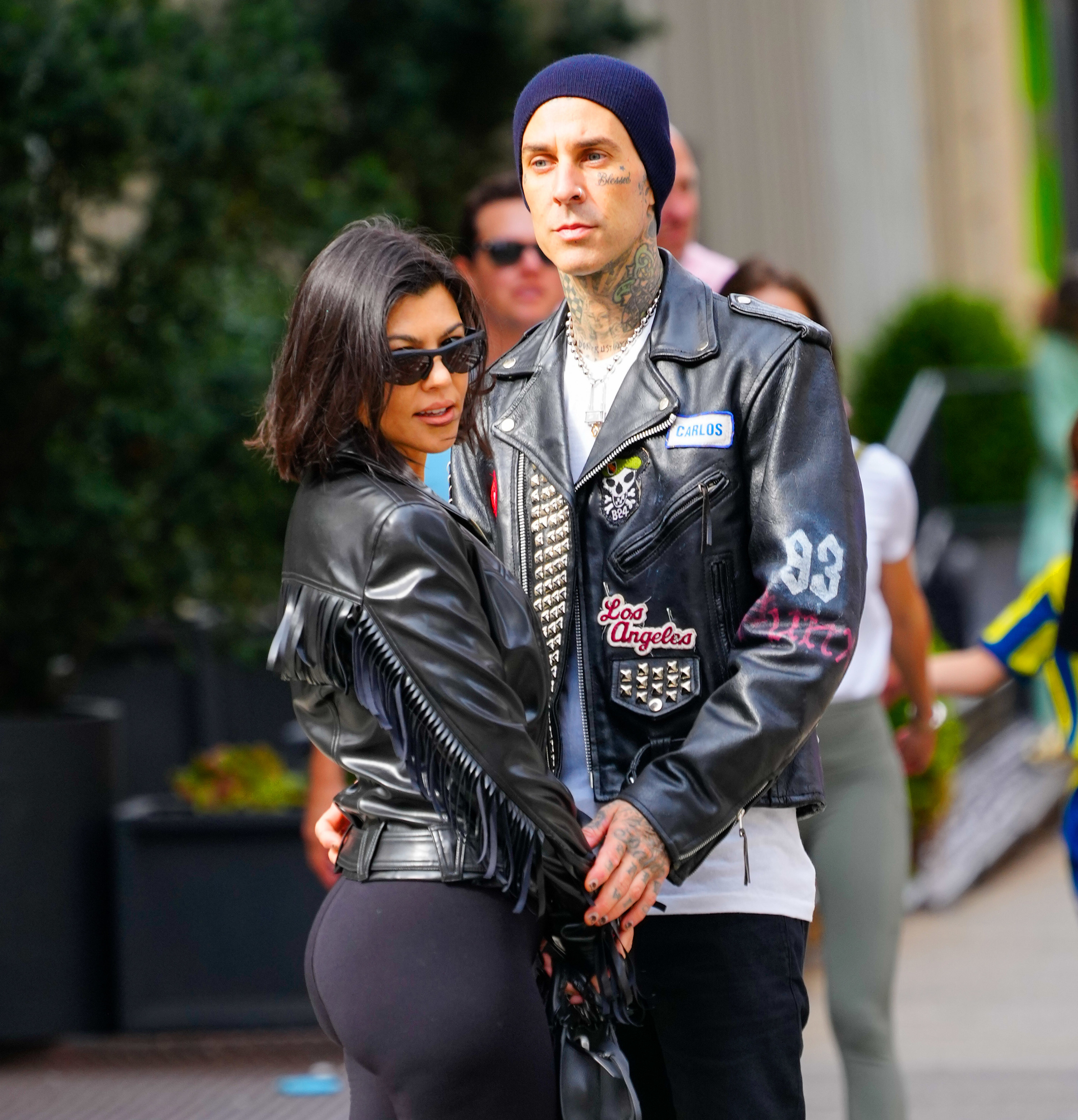 The photos in question, we can assume, were those released by TMZ of Kourtney "out running errands" at a store in Encino, which they claimed were taken last Wednesday.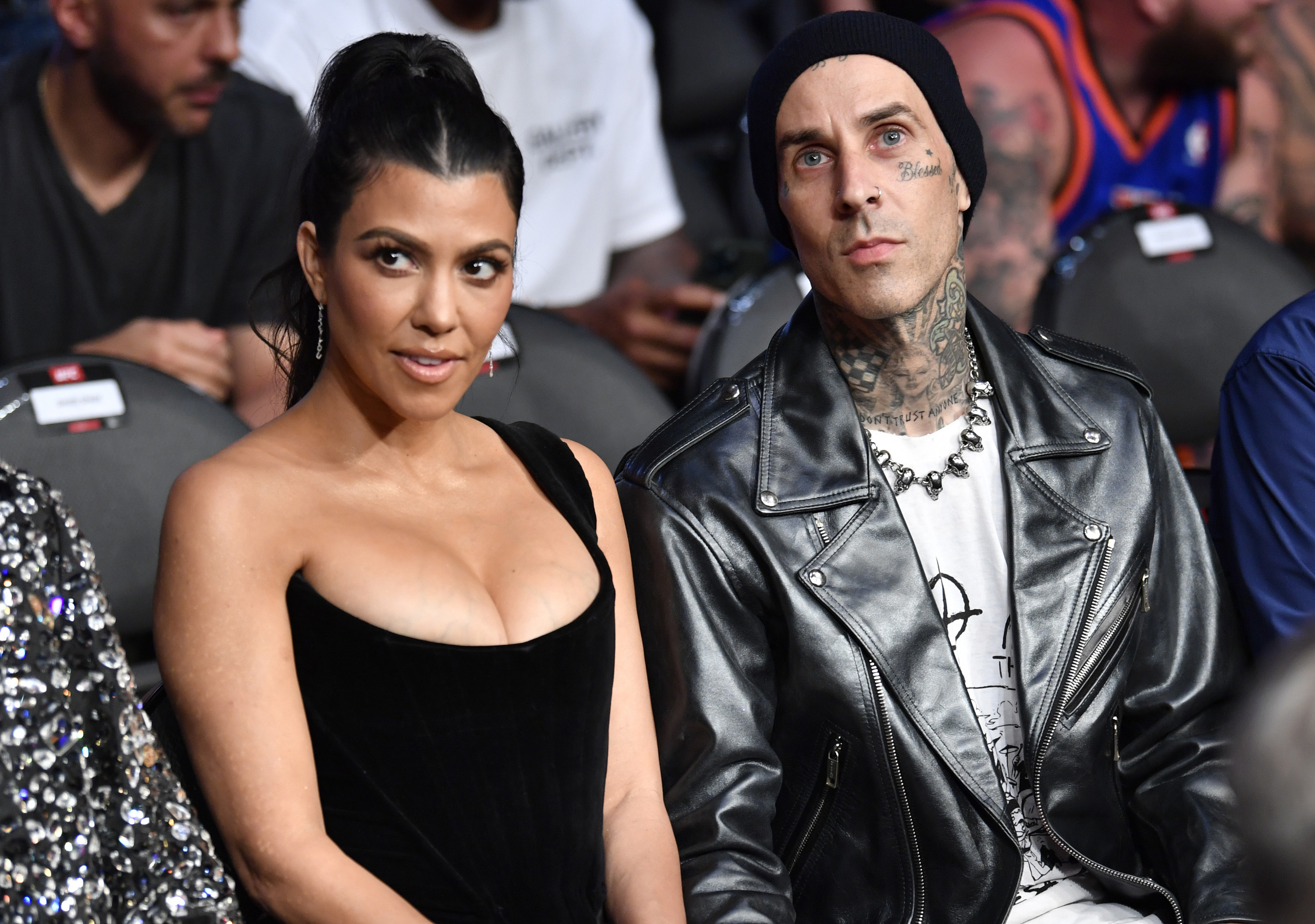 The outlet noted that Kourt was "dressed head to toe in Travis' DTA Records merch" in the pictures, adding that her getup appeared to be "the same outfit she was wearing when she took Travis to the hospital" the day prior.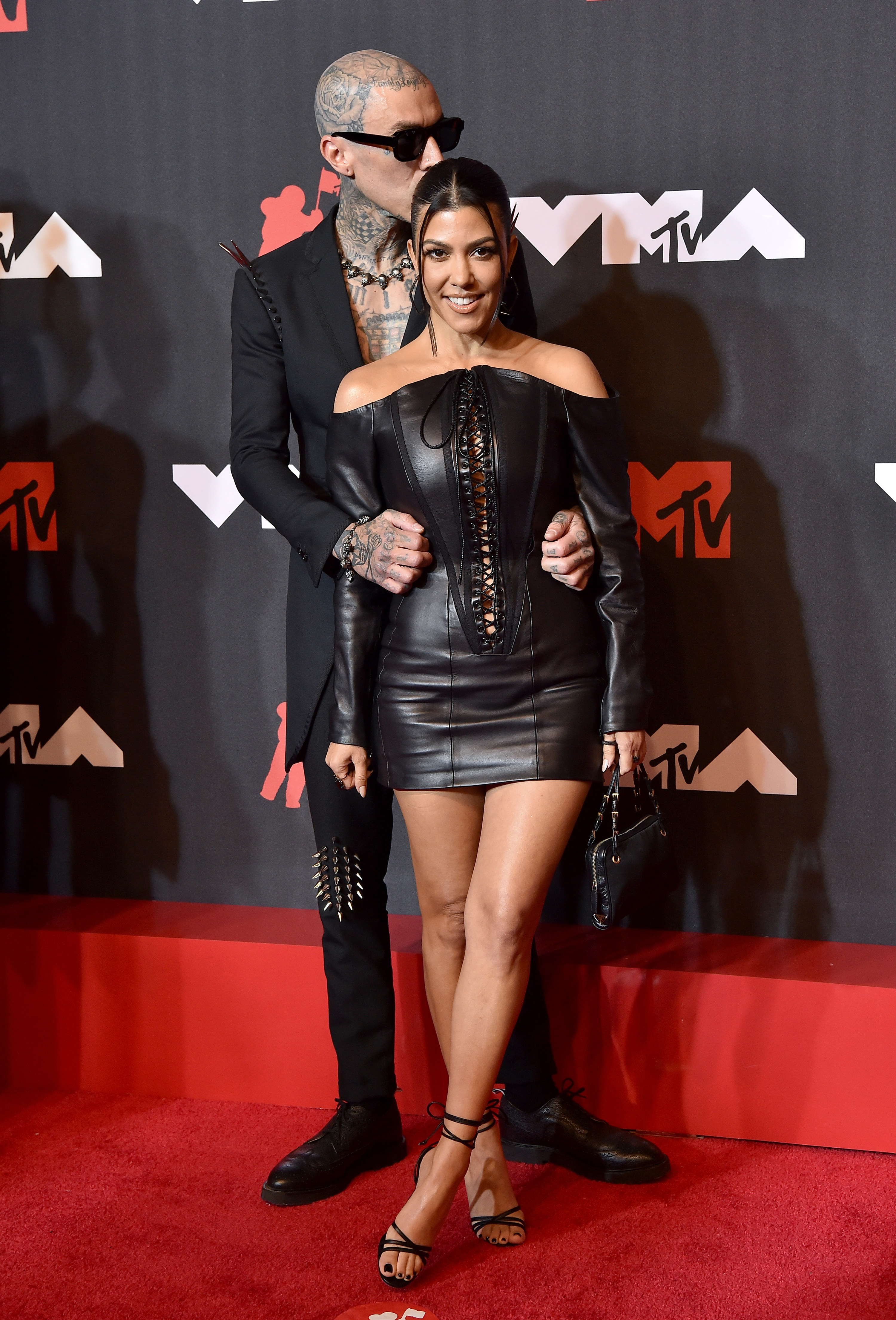 However, refuting these claims entirely, Kourtney wrote on her Instagram story: "And to the paparazzi who sold pictures of me 'out and about' while my husband was in the hospital fighting for his life…these were photos actually taken weeks ago, (I can't even remember the last time I wore that sweatsuit in the photos)... I didn't forget about you."
"A new level of low, monetizing off of our nightmare," she went on. "Really savagely uncool when I actually didn't leave his side…shame on you."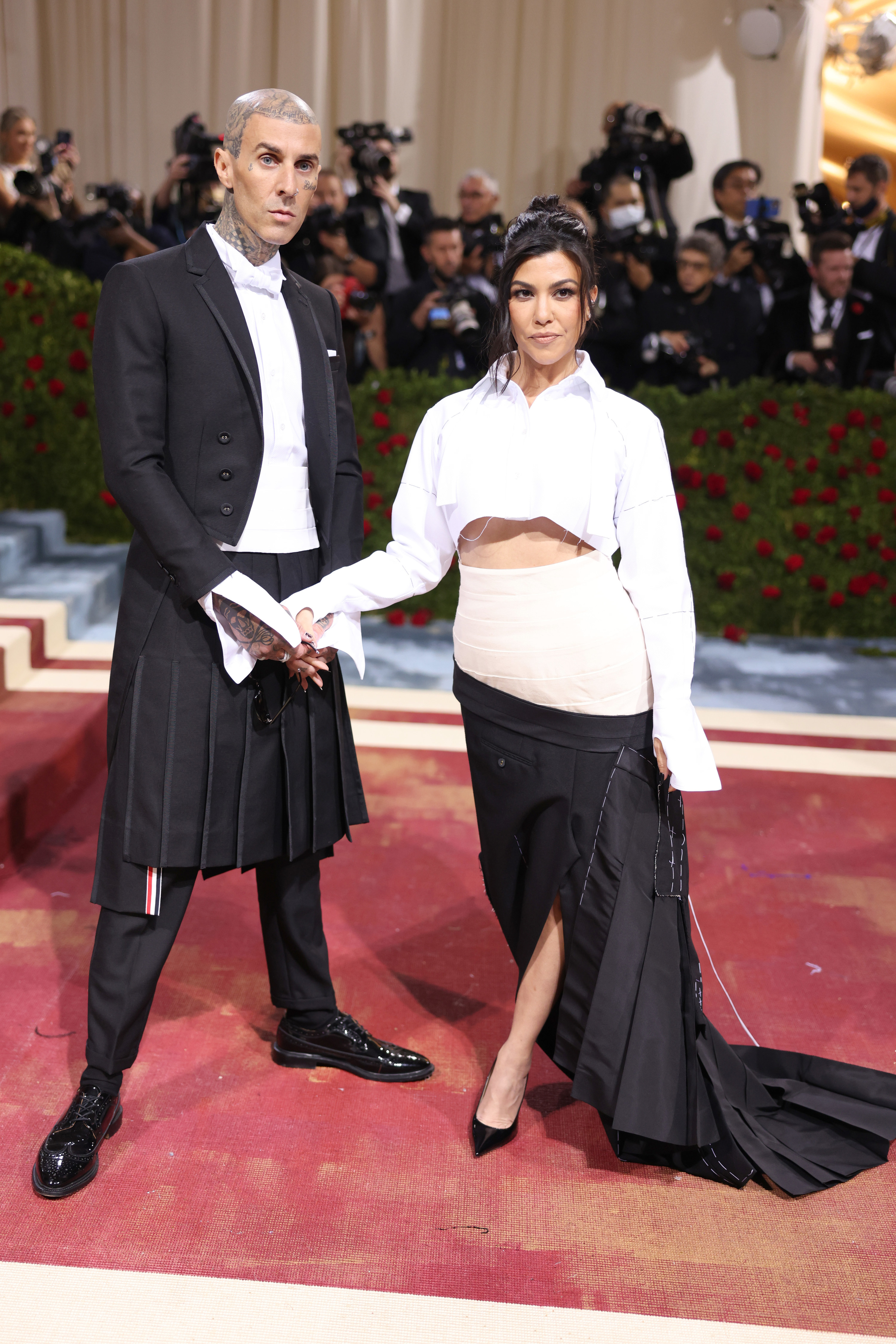 TMZ has since published an update to its article featuring the photos of Kourtney, noting that the pictures were originally "represented [as] they were taken [on] Wednesday in Encino" by the licensing agency.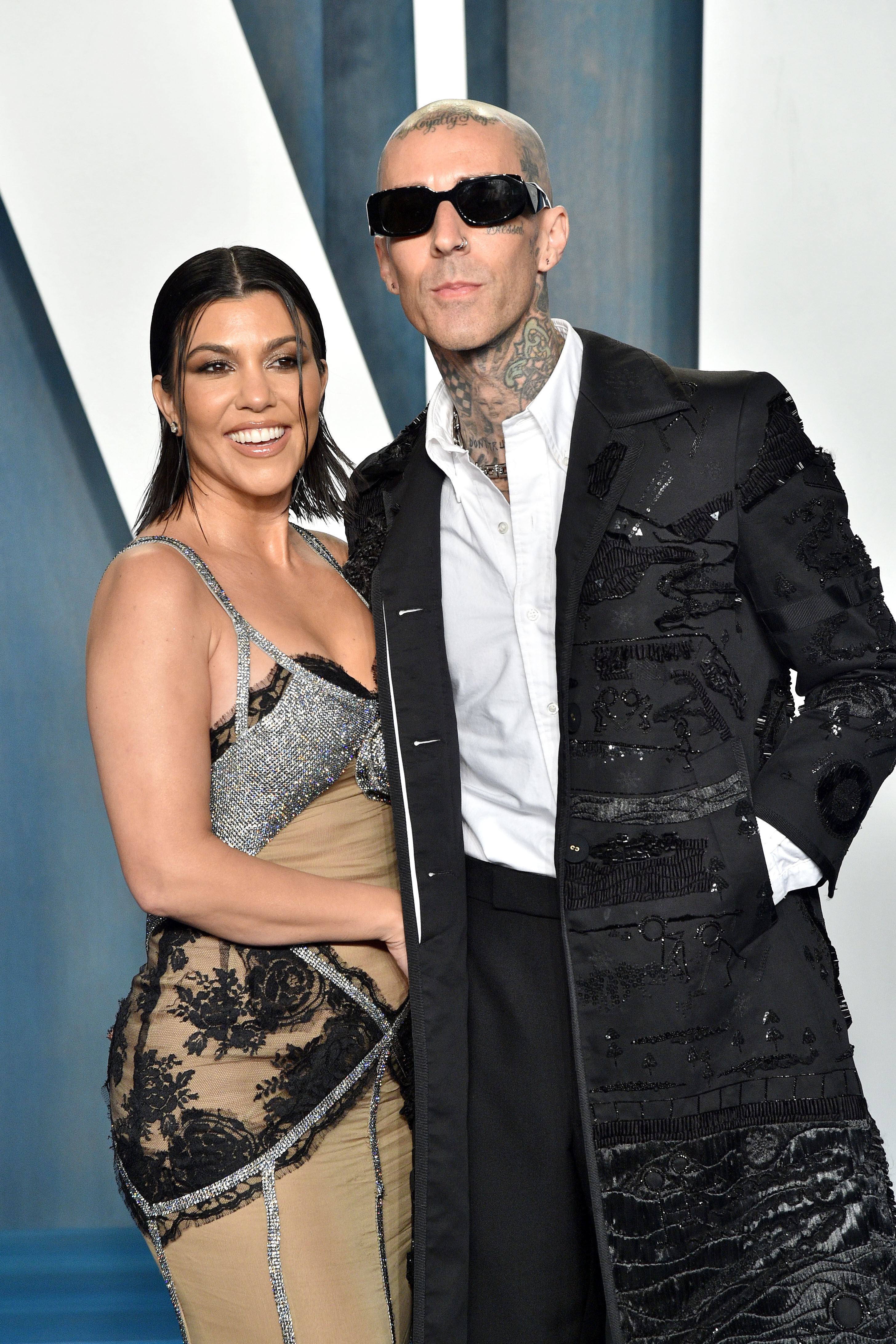 "We've spoken to sources close to Kourtney who tell us the photos are actually from several weeks ago, and she has not left the hospital since Travis was admitted," the outlet wrote.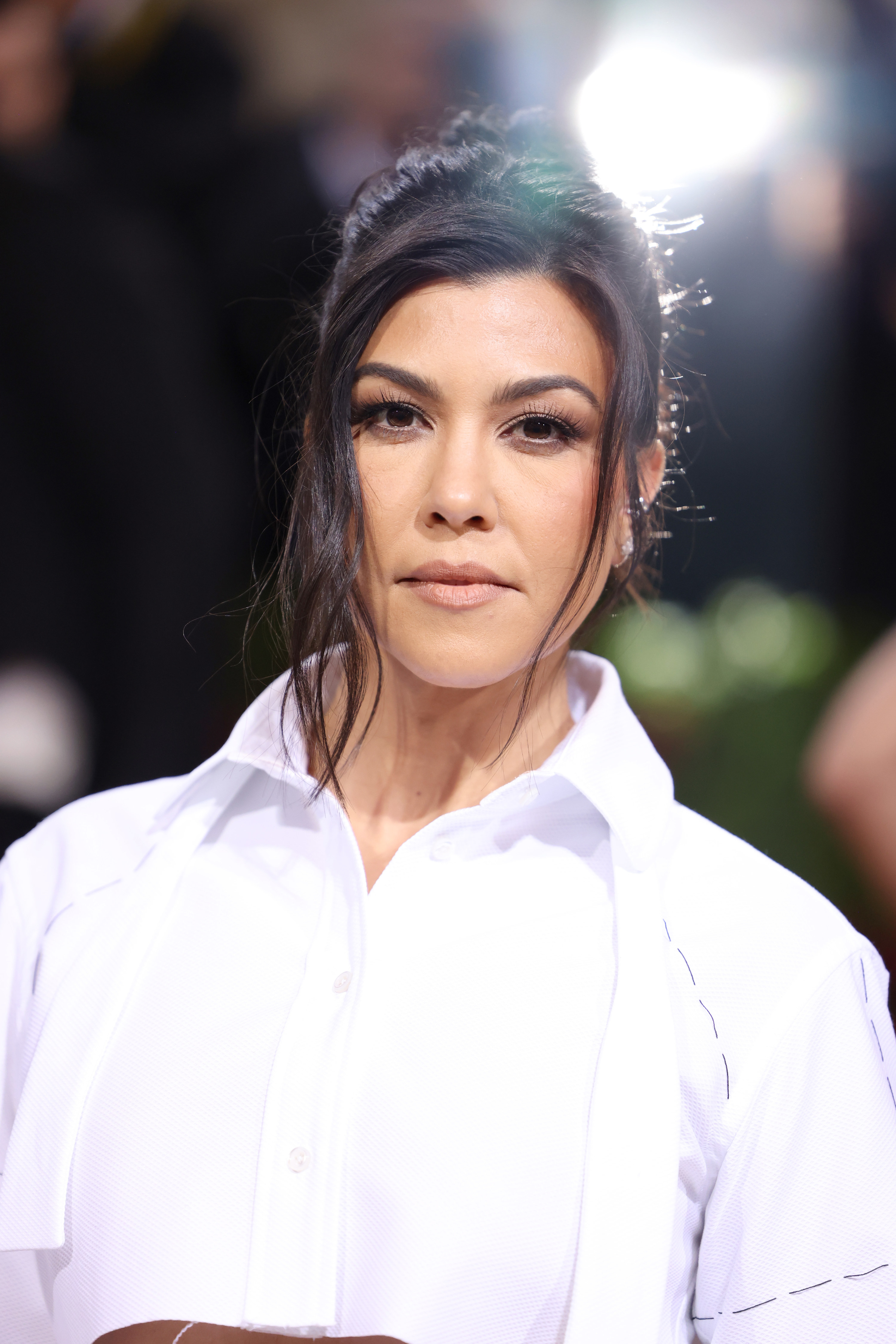 This certainly isn't the first time that one of the KarJenners has directly called the paparazzi out for seemingly attempting to spark a misleading and negative story with the release of particular photographs.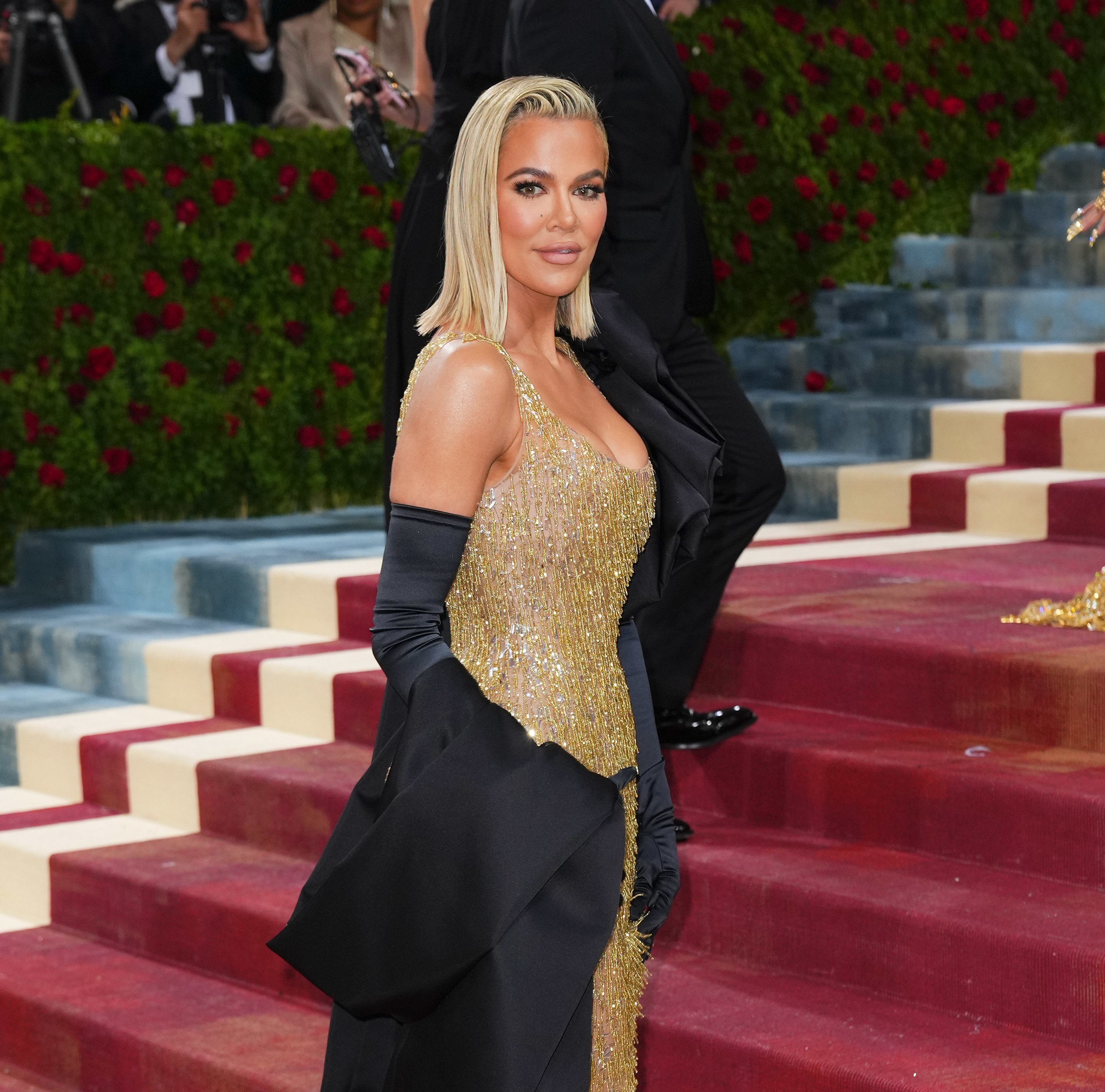 Just a few weeks ago, in fact, Kourt's sister Khloé Kardashian shared a similar sentiment as she accused the paparazzi of releasing "calculated" pictures of her ex-boyfriend Tristan Thompson and herself, which wound up prompting tons of speculation that they'd rekindled their relationship.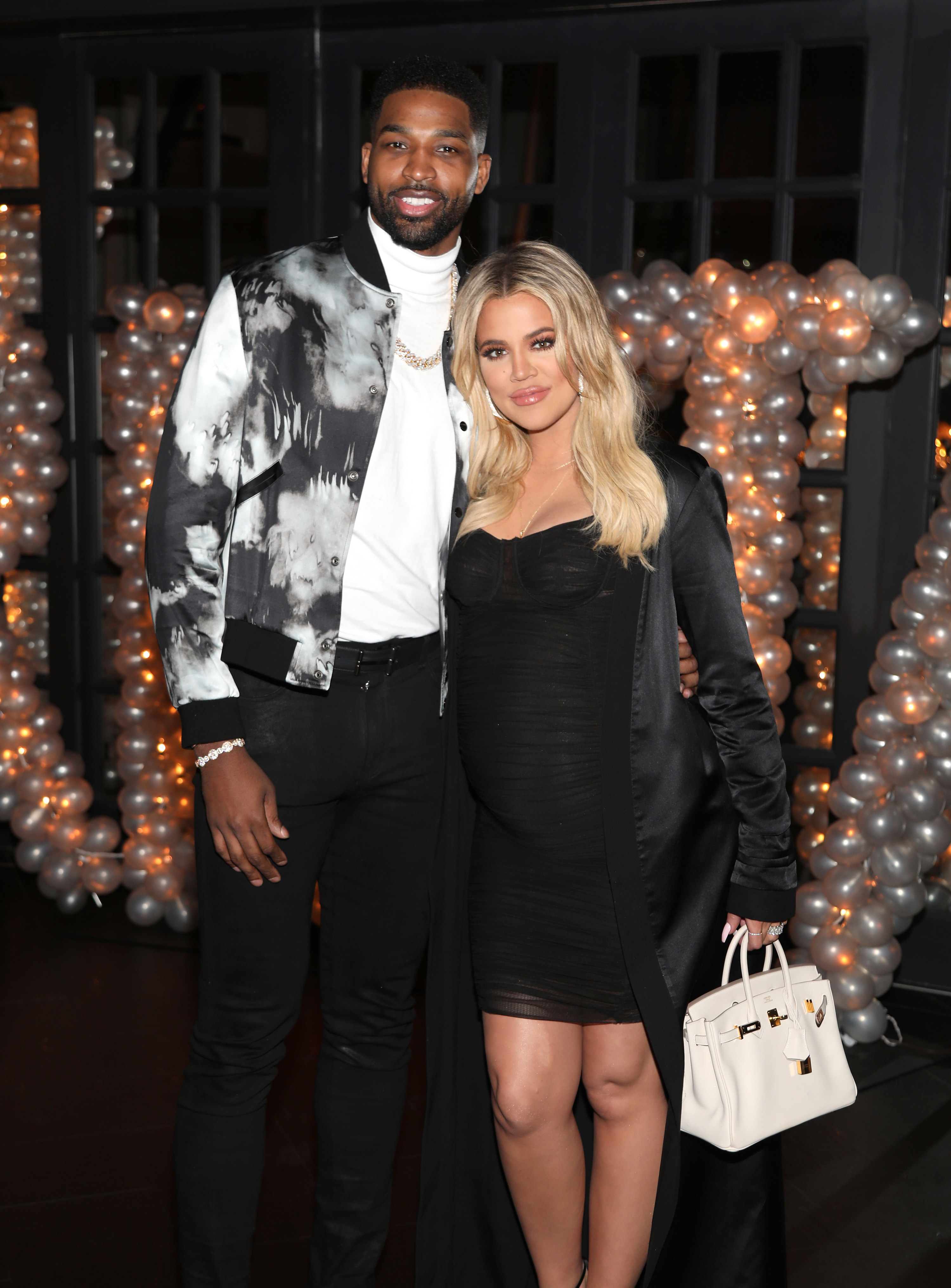 In the pictures, Khloé could be seen walking alongside Tristan, whom she's dated on and off for years since 2016, as the pair left a pre–Father's Day lunch with their 4-year-old daughter, True. The exes seemed pretty cozy and appeared to be embracing in one of the shots.
The photos marked the first time that the pair had been pictured out together since Tristan admitted in January that he'd fathered a child with another woman during his and Khloé's relationship.
Khloé has since explained that she and Tristan are no longer together, and simply maintain a relationship as co-parents for the sake of True.
But given that Khloé has long faced scrutiny over her past decisions to get back together with Tristan following two different cheating scandals in 2018 and 2019, the reality star suggested that the paparazzi had calculatedly released the photos of the pair and not other pictures of her sisters Kim Kardashian and Kylie Jenner, who had also been present for the meal with their own children's fathers, Kanye West and Travis Scott.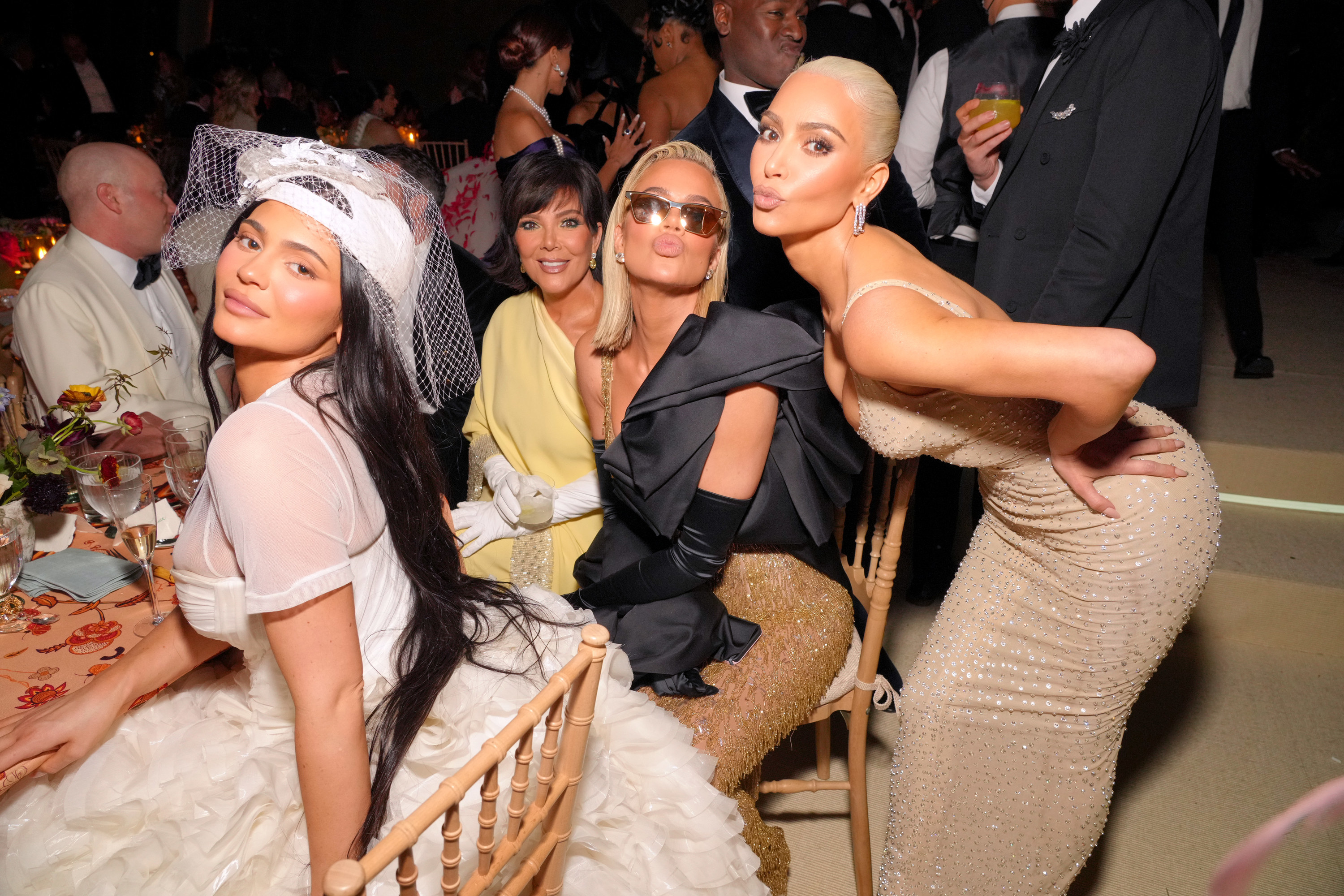 "Hummmm Very calculated of the paparazzi to not release photos of my other sisters and the fathers of their children Kim/Kanye Kylie/Trav," Khloé wrote in response to a fan on Instagram who had shared the photos in question.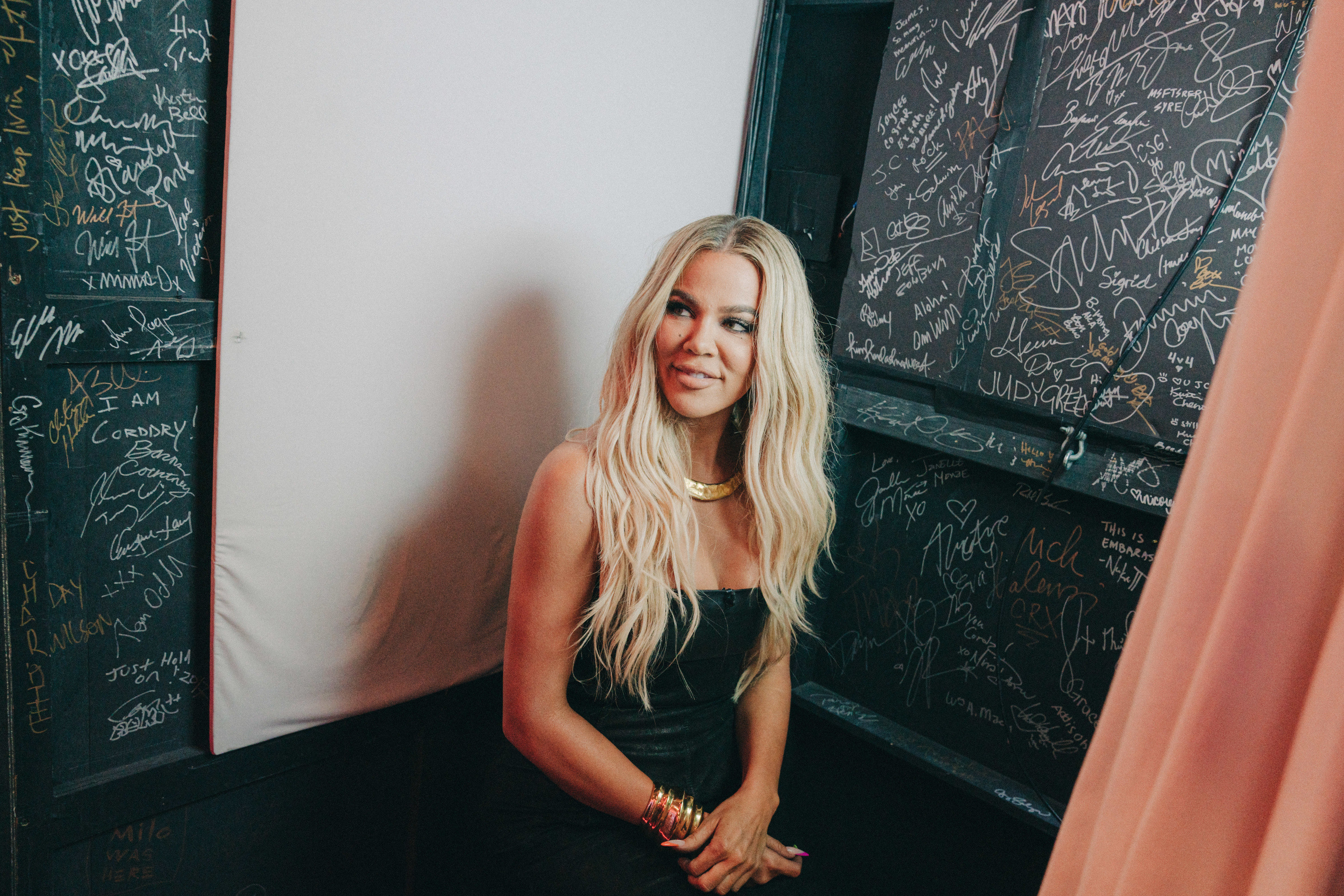 She later called the move from the paparazzi "disgusting" as she quoted a tweet from a fan that read: "What the paparazzi//people are doing with Khloé is giving very much sick obsession. The paparazzi give people very convenient content so the people can enjoy hating her."
"A mental disease at my expense. It's disgusting," Khloé wrote.