On Monday, the first full-length trailer for the upcoming Hulu show The Kardashians was ~finally~ released, and it's safe to say that it was full of some pretty big curveballs.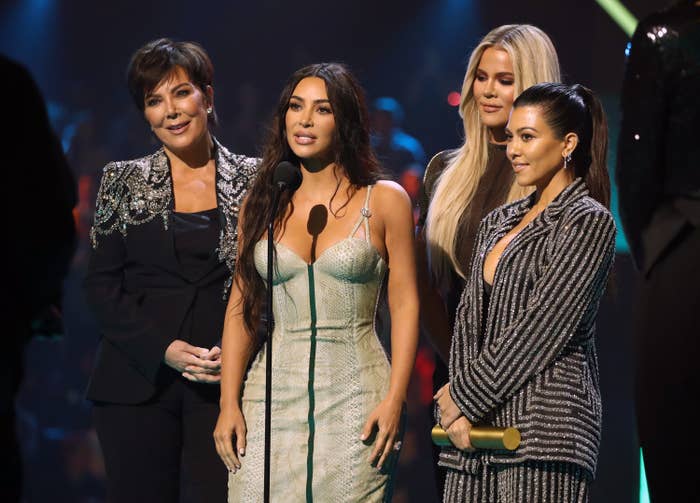 The new footage marks the first lengthy insight we've had into the forthcoming reality series, which will follow the lives of the KarJenner bunch — much like its predecessor Keeping Up With the Kardashians, which came to an end last year.
And while we've had short teasers dropped here and there that have offered brief glimpses into what the new show has in store, this latest trailer gives a significantly larger look into the contents of The Kardashians.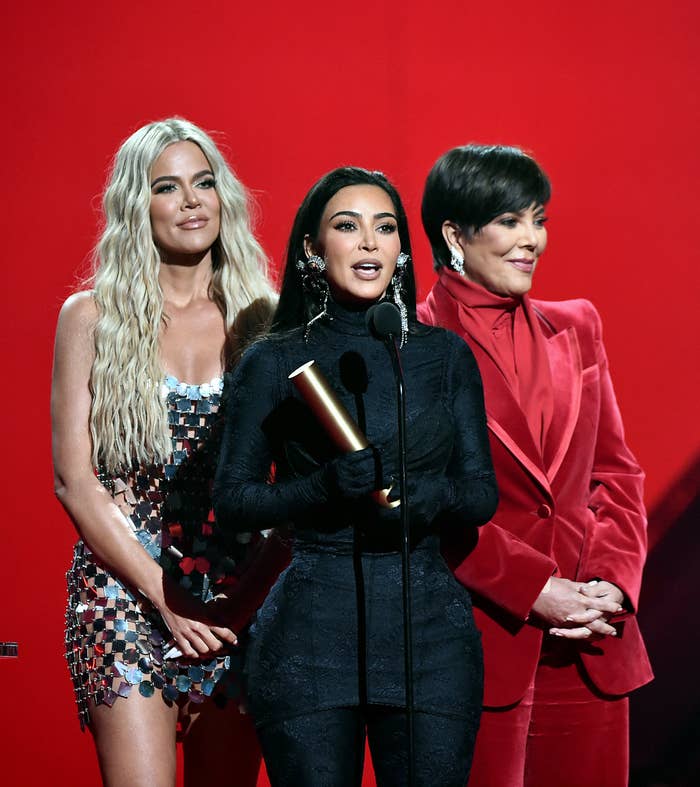 So, without further ado, let's break it all down.
Firstly, and what's easily one of the biggest revelations of the entire trailer: Kourtney Kardashian and Travis Barker are trying to have a baby!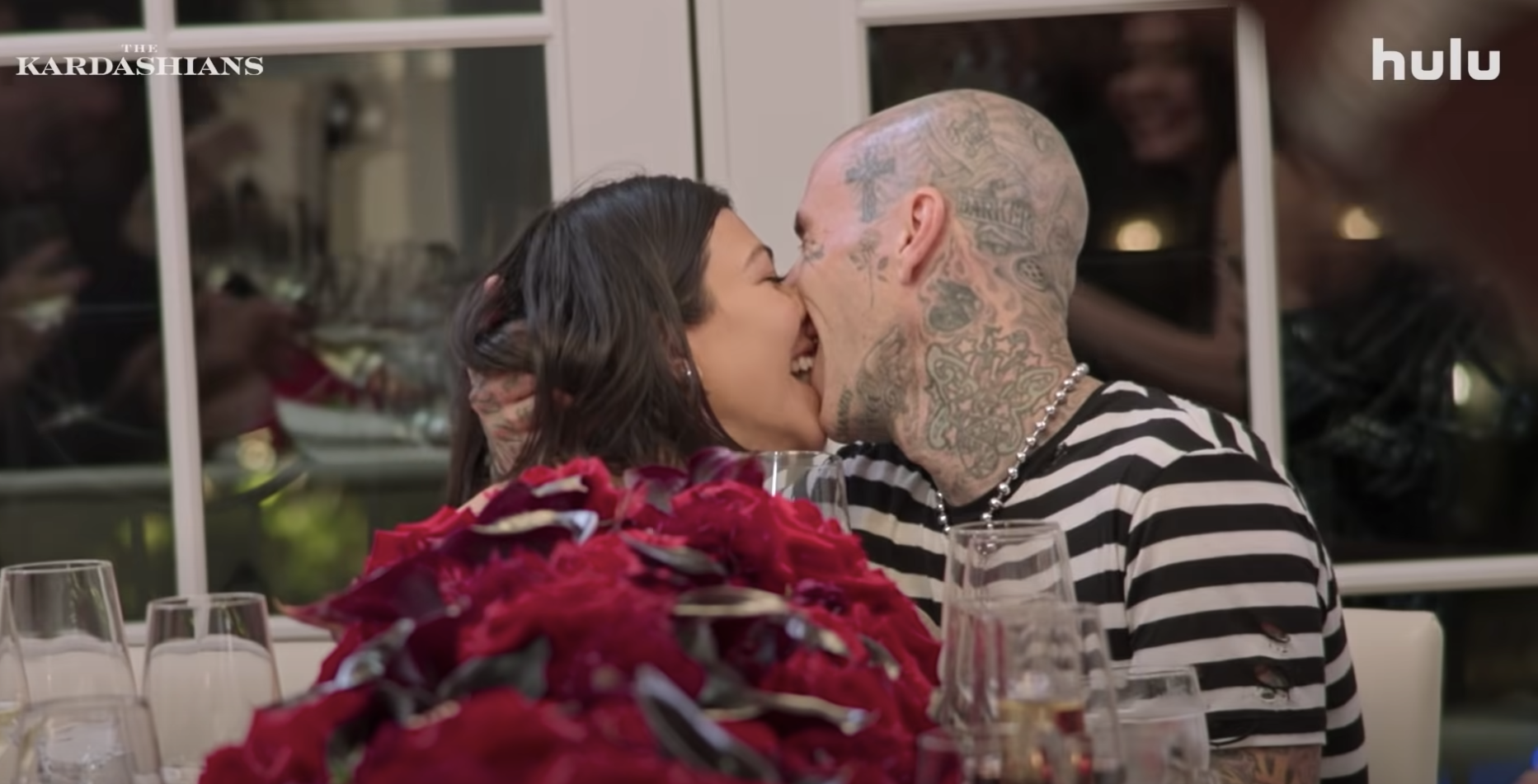 As fans of the reality star will be well aware, this is ~huge~ news. Kourt, if you didn't know, already has three children with her ex Scott Disick — and while she's expressed her desires to have a fourth child in the past, she's consistently maintained that she wouldn't have one unless it was also with Scott, with the two remaining great friends and co-parents after splitting in 2015.
But of course, Kourtney and Travis got together early 2021, with their relationship quickly leading to a grand engagement after less than a year of dating — something which is documented in the new series and briefly shown in the trailer.
Last month, sources told US Weekly that the pair were eager to expand their blended family, and were "looking at IVF" — in vitro fertilization — as a potential option for having a baby.
Well, the speculation has now been confirmed, with the new trailer teasing the documentation of Kourt and Travis's fertility journey.
Setting the record very straight, Kourtney directly says: "Travis and I want to have a baby." We then see a short snippet of the couple sitting in what appears to be a fertility doctor's office, seemingly discussing their options.
"Put the sample in this cup," the doctor says to Travis. The camera doesn't show the ins and outs of their appointment in detail for obvious reasons, with Kourt quipping: "We'll take our mics off. You don't get the audio."
Later on in the trailer, we see a split-second clip of Kourtney lying in a hospital bed, with Travis kissing her hand by her side.
As well as Kravis's fertility journey — and, of course, a glimpse of their classic PDA — the trailer is full of content about the rest of the KarJenners and their innermost circle.
So, firstly, since we've already mentioned him — Scott makes his first appearance!
Fans were overjoyed to see Scott in the trailer, after facing rumors that he'd distanced himself from the group following the news of Kourt and Travis's engagement.
Back in October, when Kourtney and Travis got engaged, reports claimed that Scott — who hadn't completely moved on from his ex — was "spiraling" and about to go "off the deep end." He remained silent on social media and was eventually spotted out with the pair filming for the new Hulu show a few weeks later. And now, we finally have confirmation that he's involved!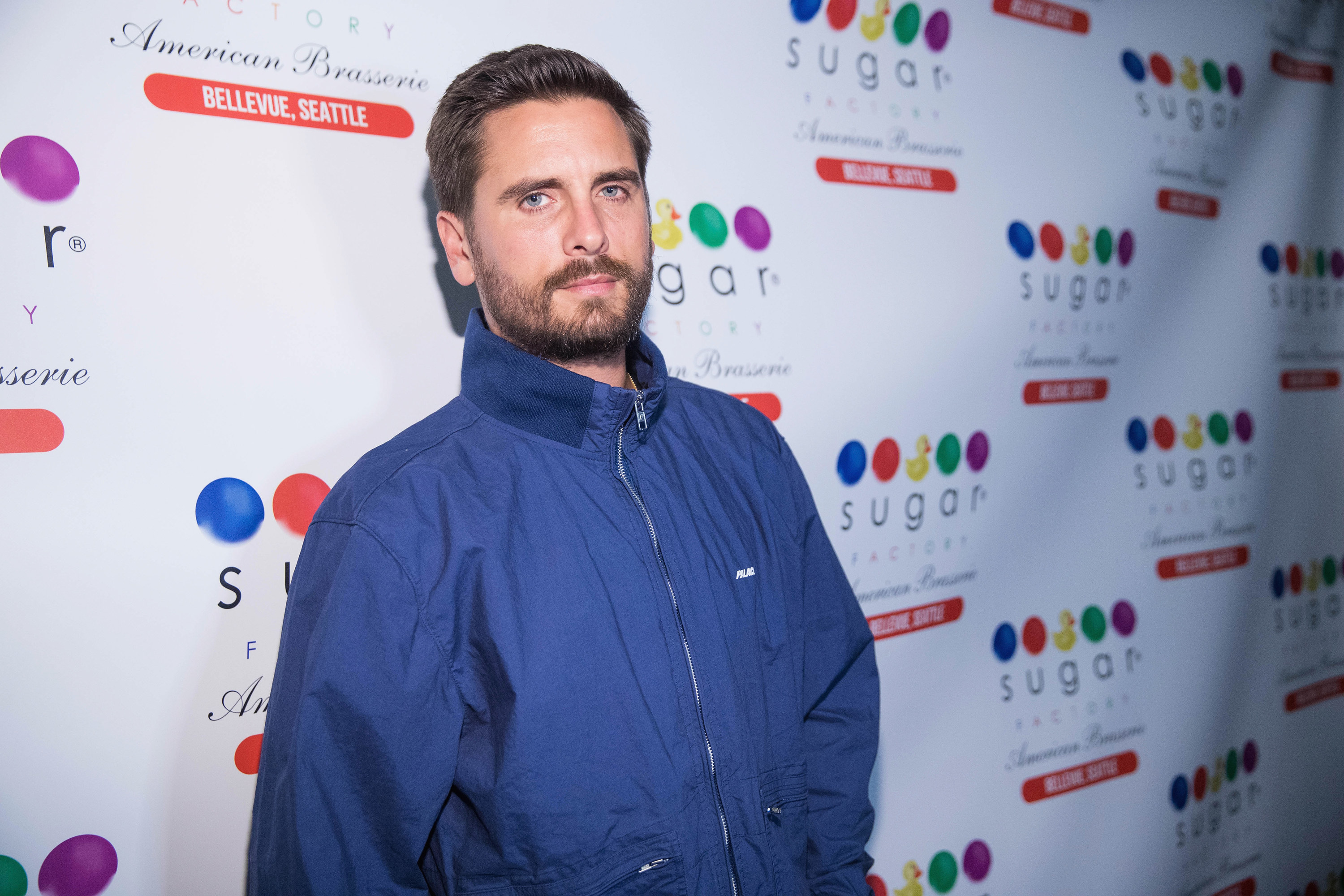 And what's even better, it's clear from Scott's brief appearance that he's remained his usual, sarcastic self that fans know and love him for. Giving Kim somewhat of a pep talk, he says: "They're gonna like ya for who you are, not what you wear," before pausing and adding, "I'm just kidding. Obviously."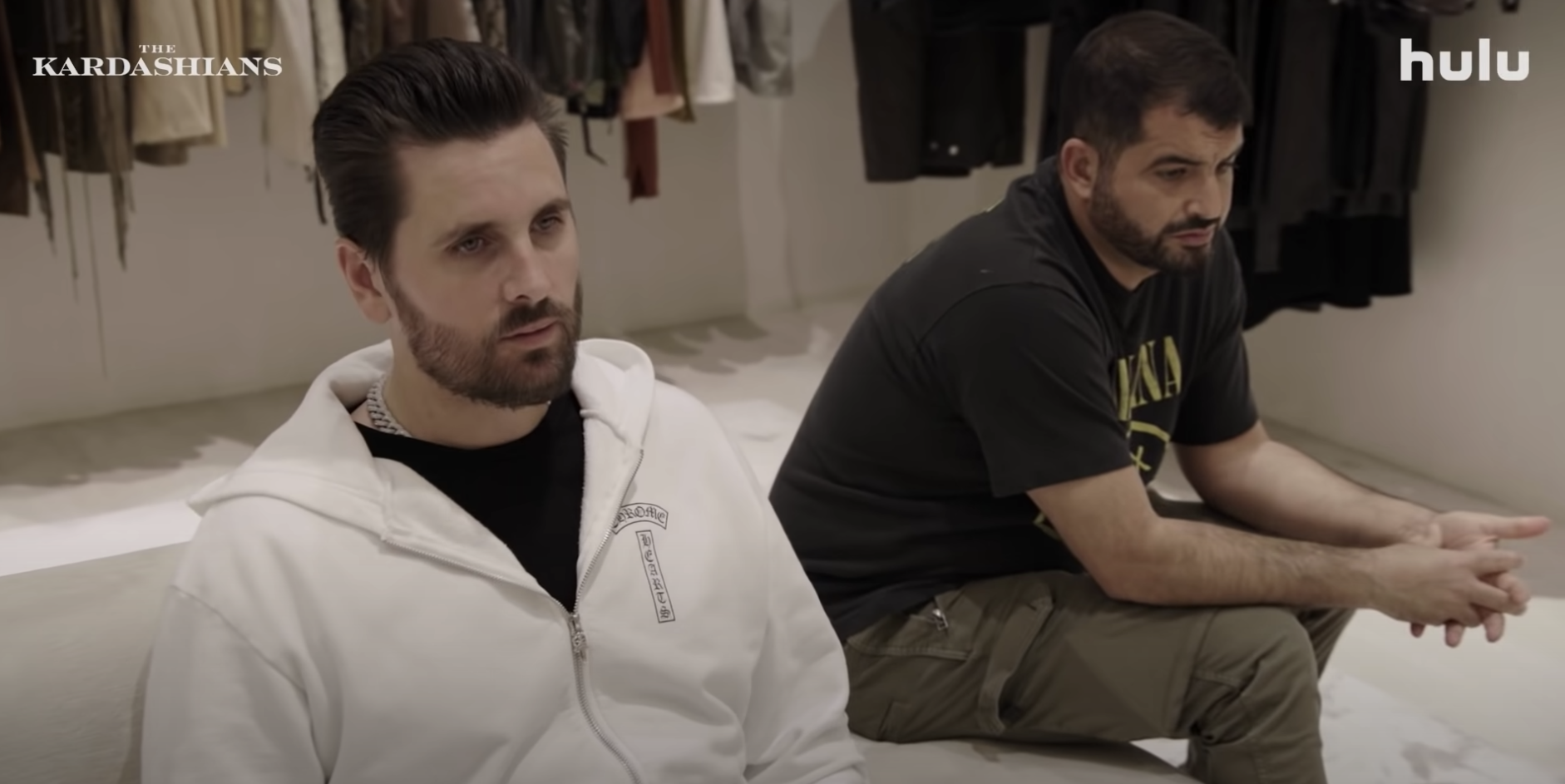 Next on the list of attention-grabbing appearances — though this one has had a much less positive reaction than Scott's — is Khloé's ex-boyfriend Tristan Thompson.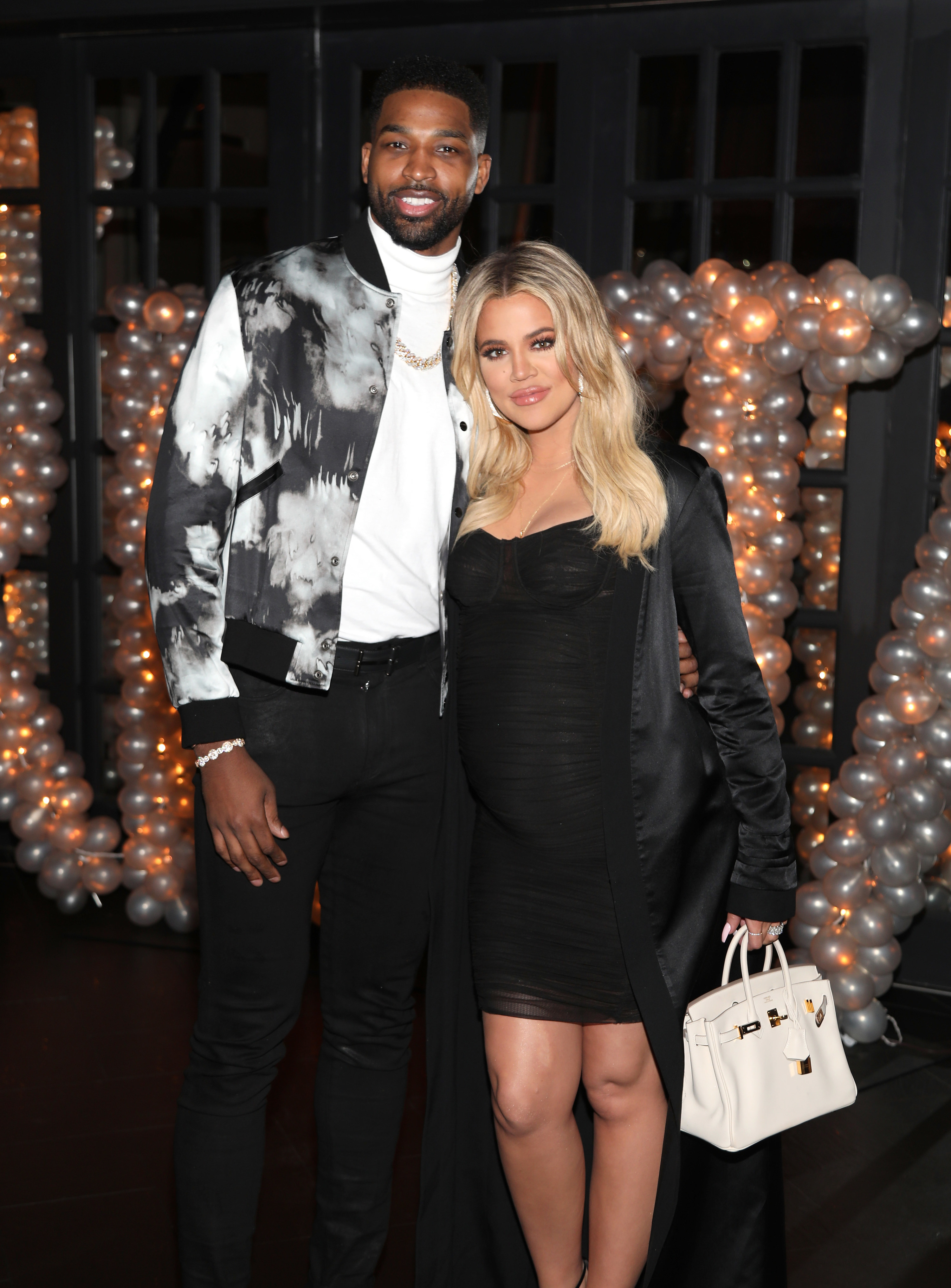 Tristan, as you're likely aware, was accused of cheating on Khloé several times throughout their yearslong, on-again, off-again relationship — the first being just days before she gave birth to their only child, True, who is now 3.
The two remained amicable co-parents in spite of Tristan's actions and have stayed in each other's lives while raising their daughter. In fact, we see a brief glimpse of their joint parenting in the trailer, with the three sitting around playing a game of chess.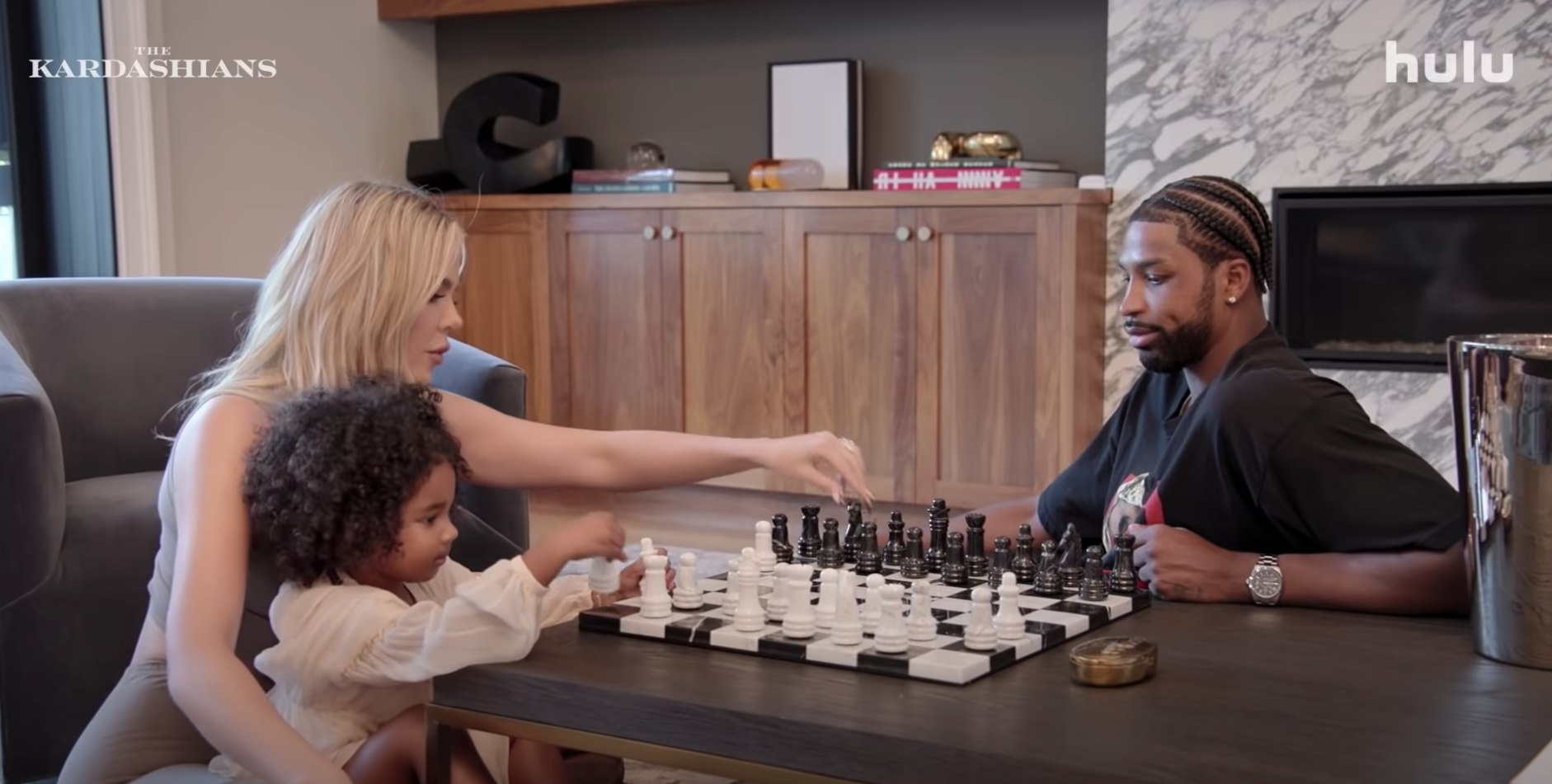 Speaking in a confessional, Khloé says: "Tristan and I are…complicated." Seconds later, the camera cuts to the two sitting on a sofa together, with Khloé telling Tristan: "Trust takes time."
Now, it's important to note that while we don't have any specified dates, we can assume — going off of the events being depicted in real time throughout the trailer — that this scene was filmed over the latter months of last year.
But it was this January that Tristan admitted to fathering a child with another woman during his and Khloé's relationship. He publicly apologized to her in January for causing her "heartbreak and humiliation," after a DNA test proved his paternity following weeks of denial.
So, especially in light of what we know now, fans were frustrated to see the pair discussing "trust" once again.
And speaking of complicated relationships, Kim's ex-husband Kanye West makes an appearance in the trailer, too.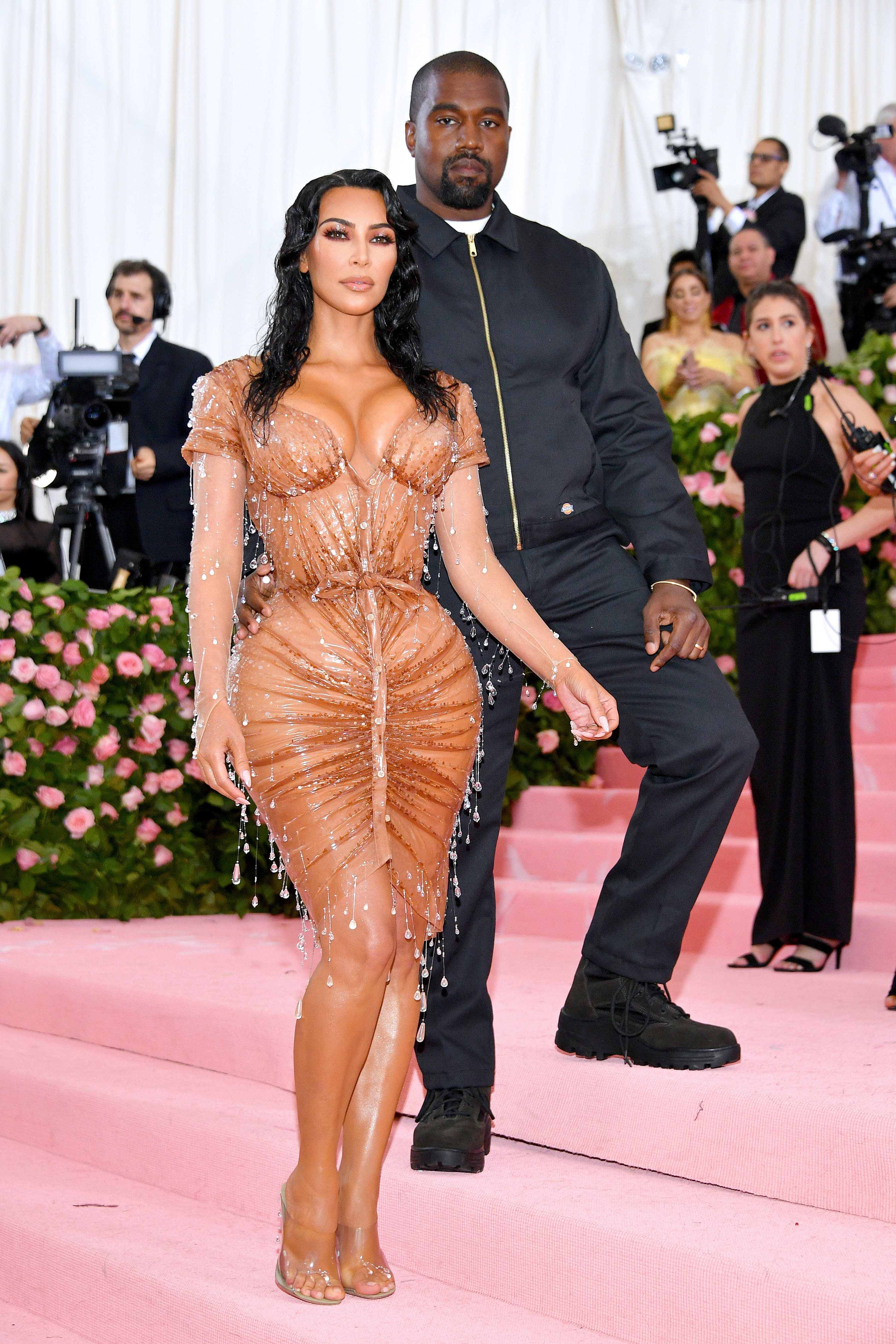 As you might be aware, Kim and Ye's relationship as co-parents has taken a downward turn in recent months. Not only have the pair repeatedly clashed over raising their four children, but Ye has also made a bunch of public jabs at Kim's boyfriend Pete Davidson — with the feud between them erupting online as recently as a few days ago.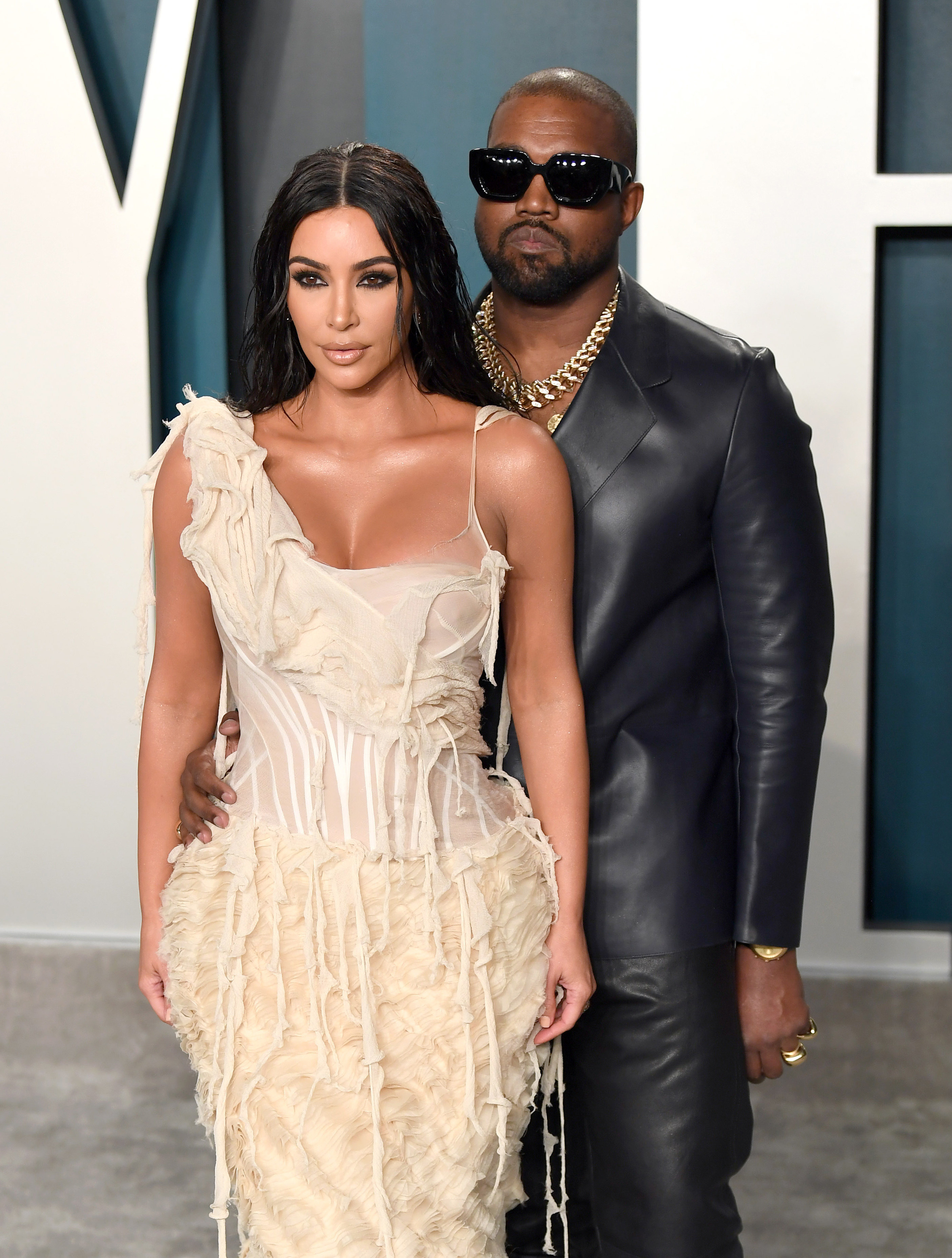 With this in mind, it's perhaps unsurprising that we see Kim in the new trailer saying: "It is really hard with Kanye."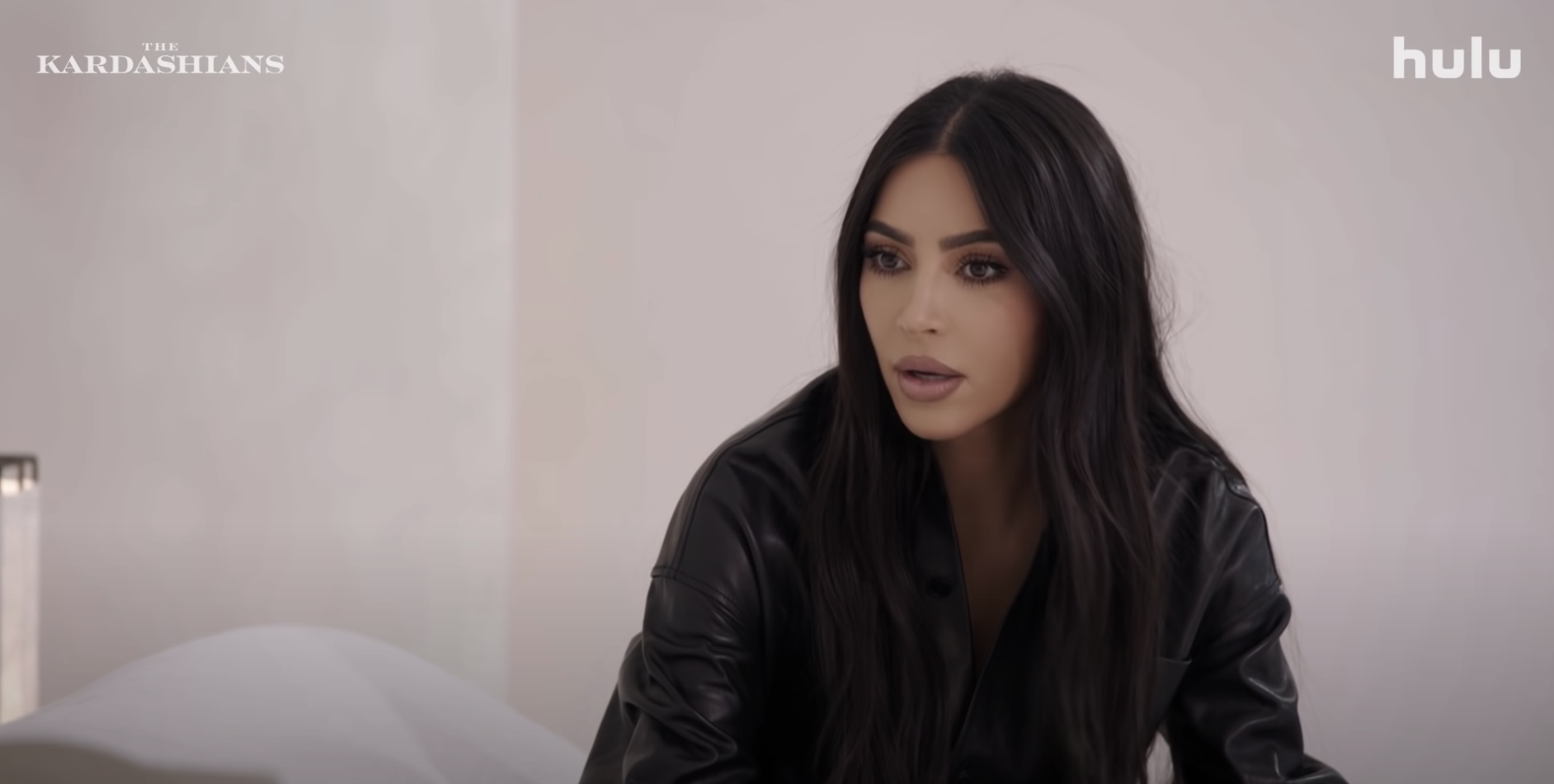 The beauty mogul revealed last week that Ye would be appearing in the show, with some clips having been filmed before things between them turned "acrimonious," though she did say that she wouldn't be airing her grievances for the world to see.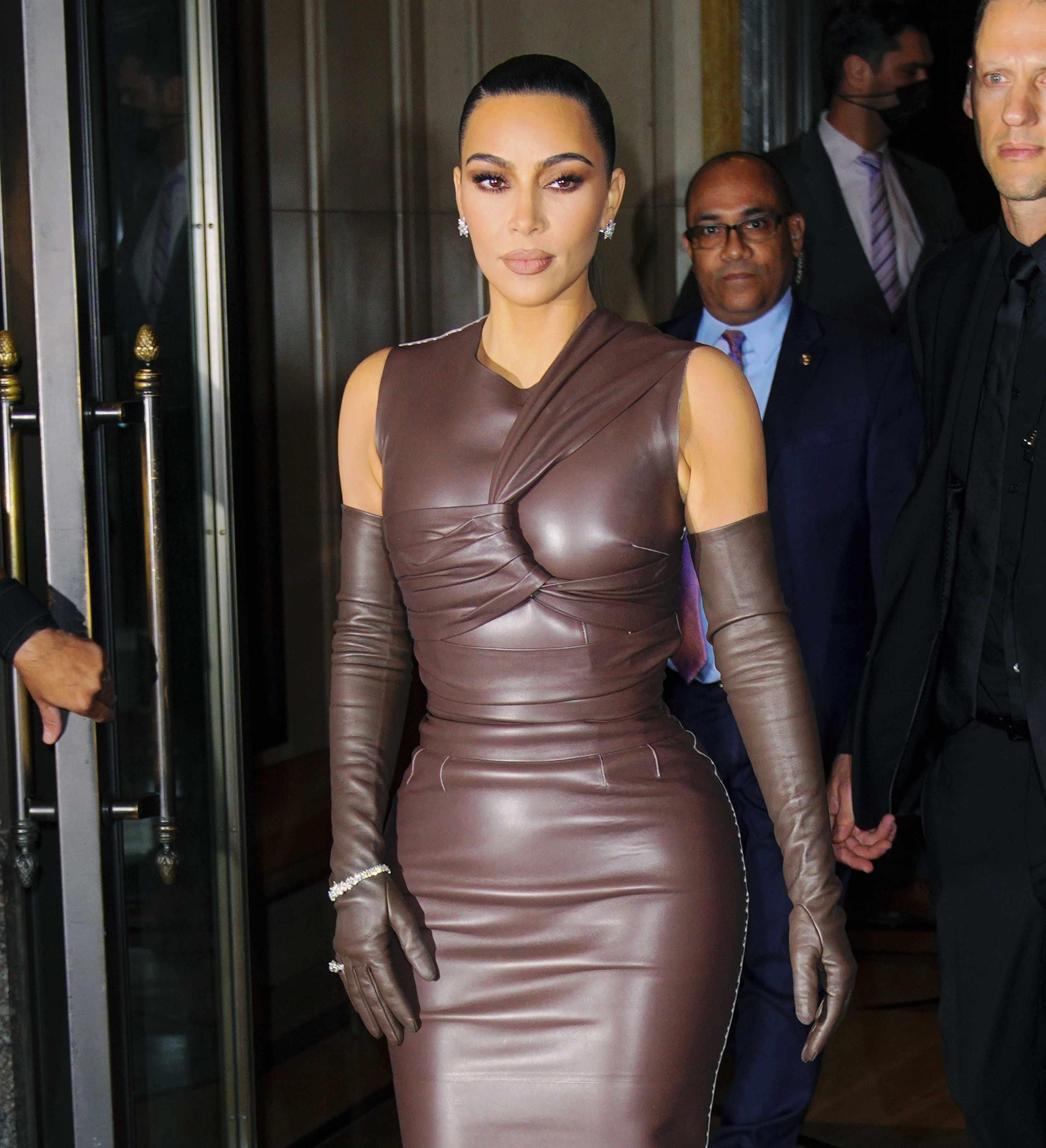 "I don't think I would ever criticize the father of my children on my TV show. That's just not really what I'm about, and I just don't think that would ever make me feel good," she told Variety.
But one aspect of Kim's life that we may certainly get a little insight into is her and Pete's relationship.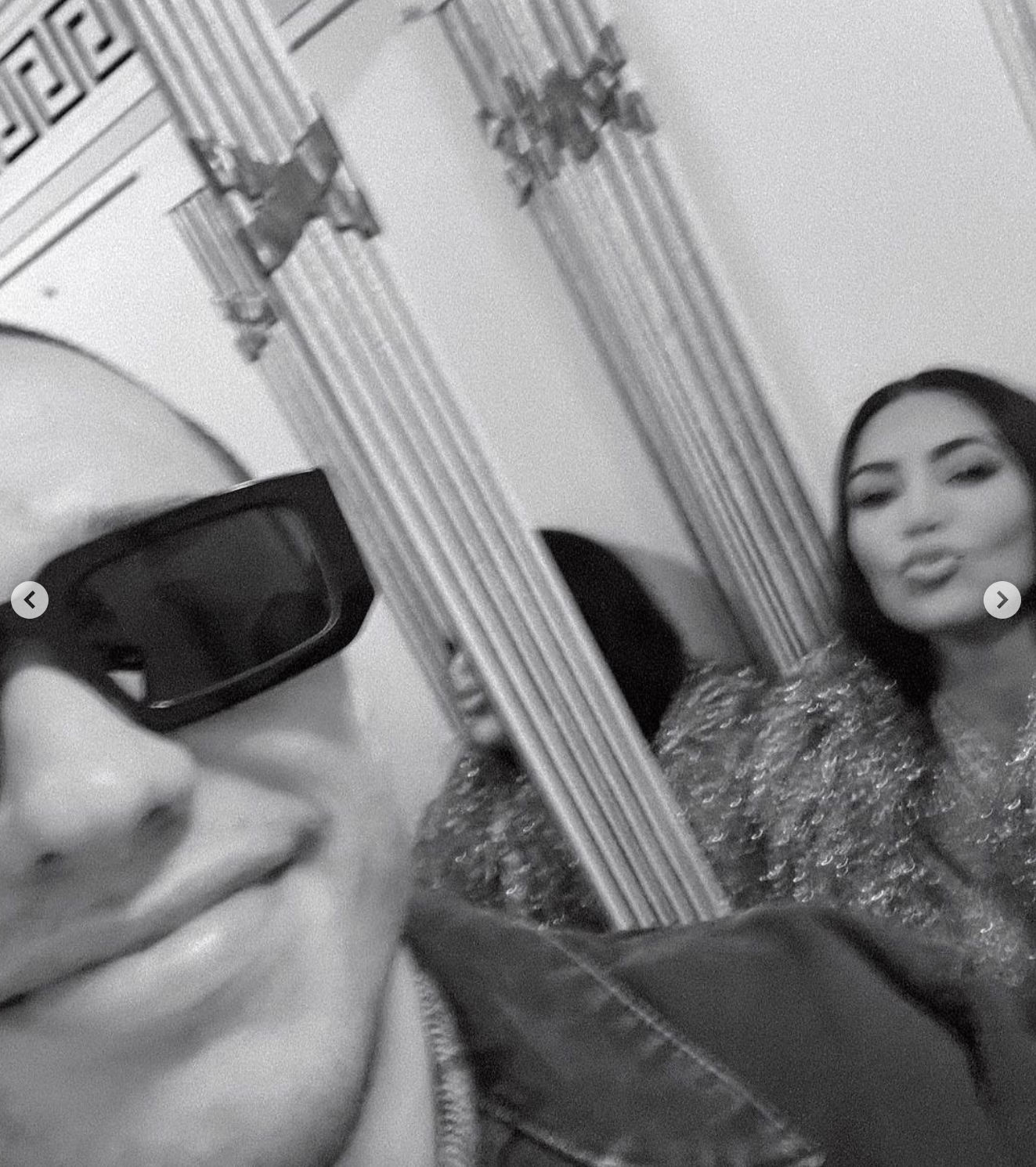 While Kim's mom, Kris Jenner, describes the romance as one no one saw coming, we see a clearly overjoyed Kim grinning as she texts a ~mystery~ person. A producer offscreen jokingly quips, "Who are you texting, Kim? Does his name rhyme with 'beat'?"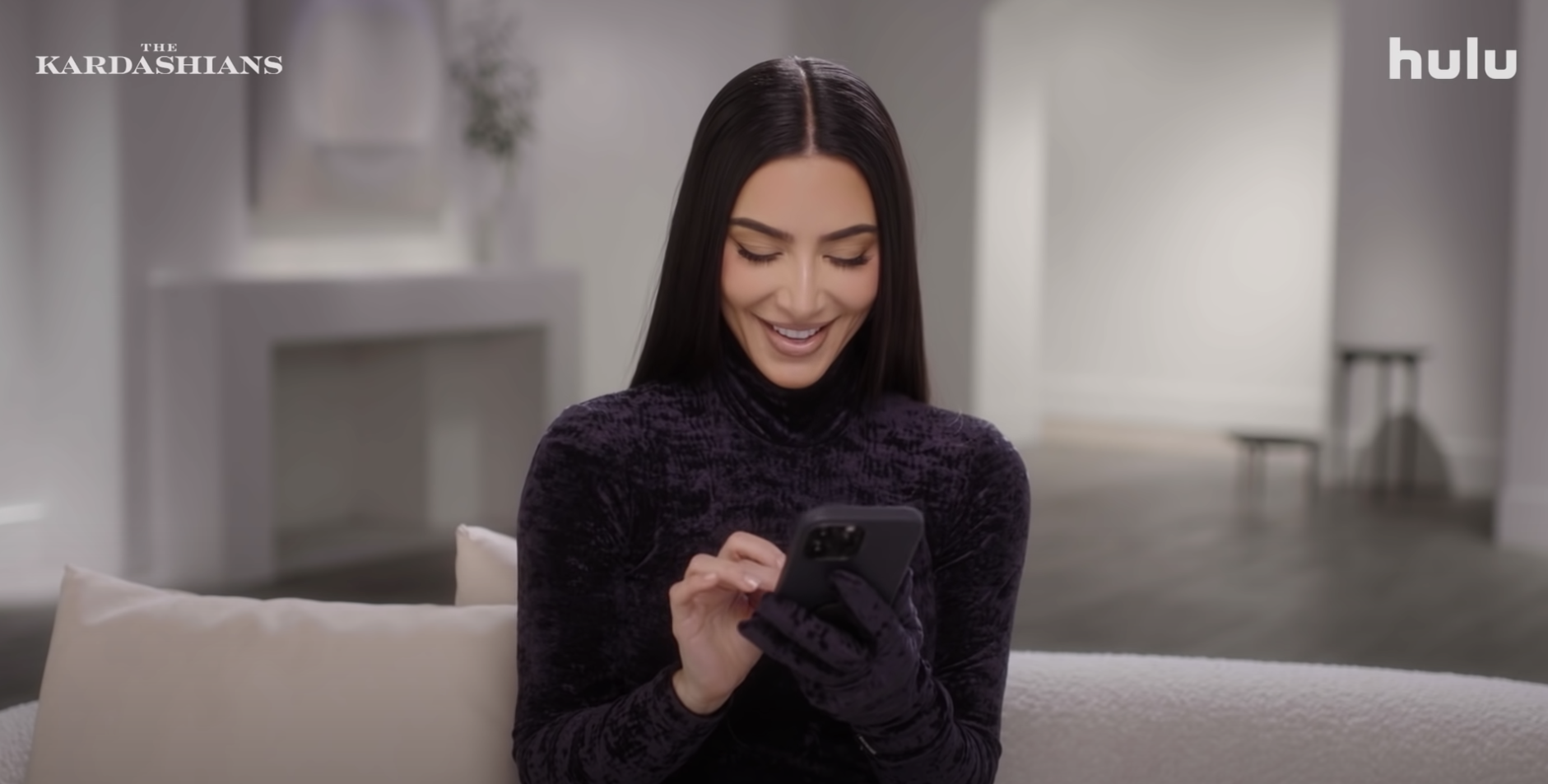 Kim doesn't outright answer the question, but her face — beaming while unable to contain a giggle — is the only response that we need.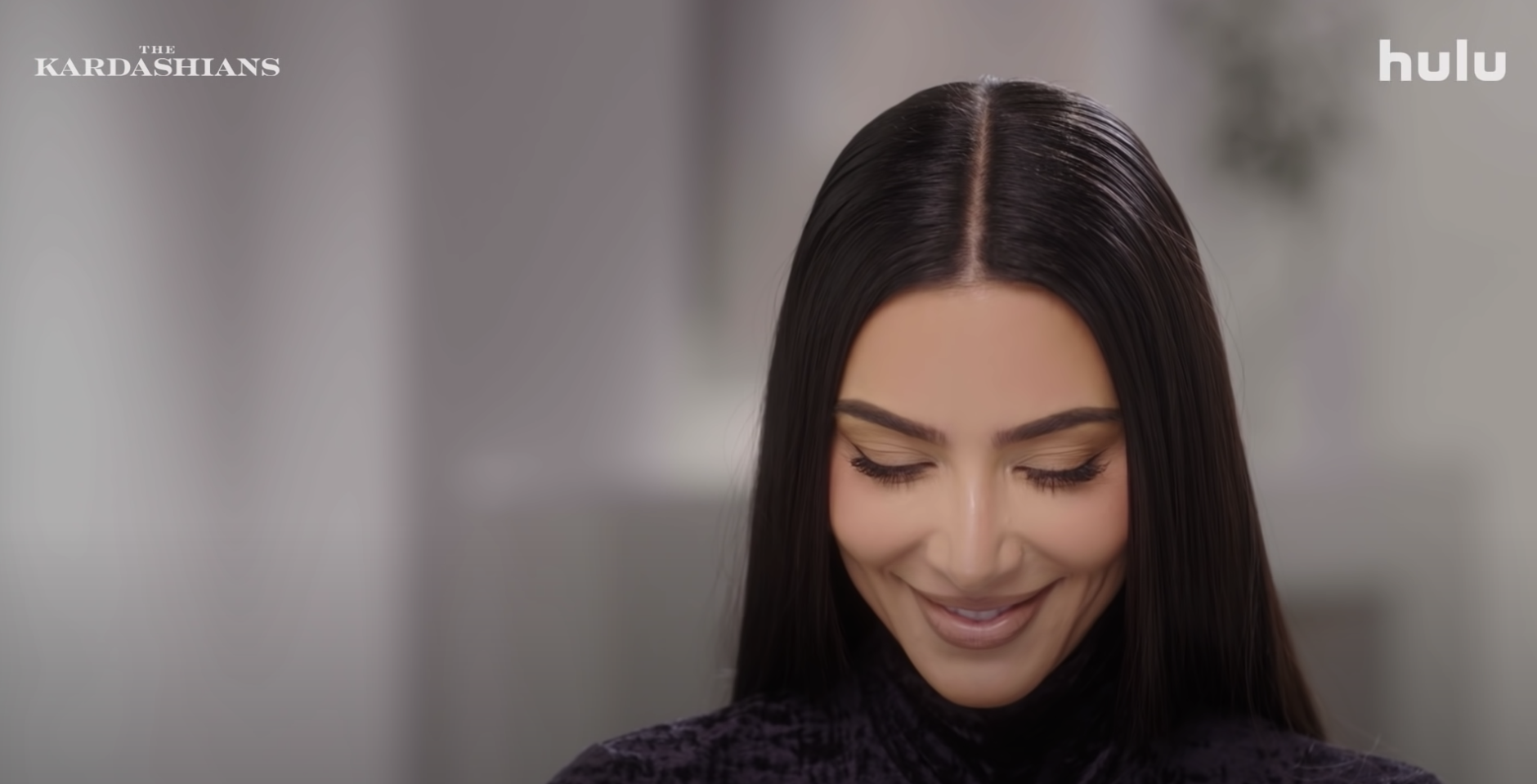 Again, this is huge news, given that the pair have been pretty private with their relationship so far. In fact, they've rarely made any public reference to each other, and only shared their first photos together last week.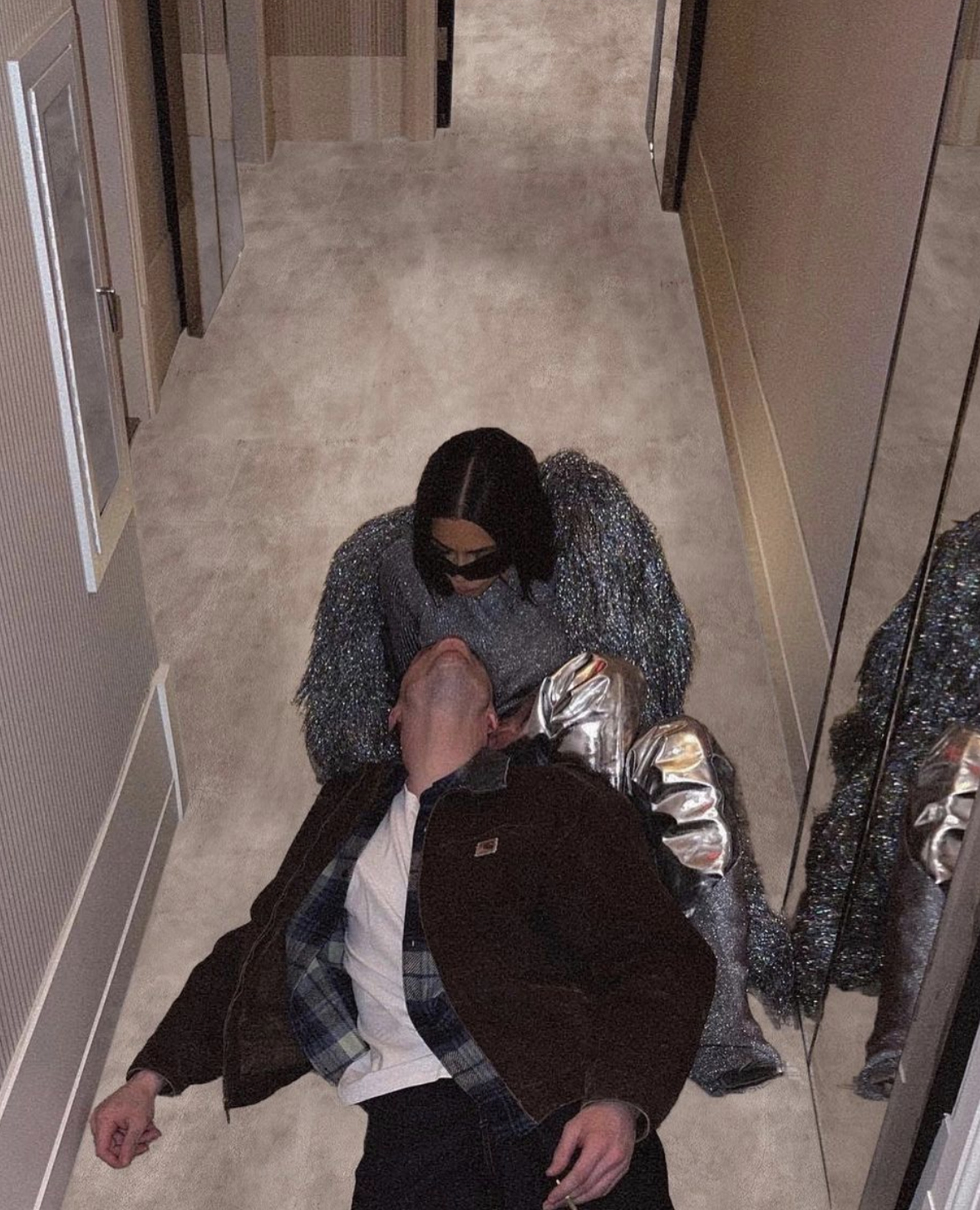 Meanwhile, we also see Kim preparing for her Saturday Night Live hosting debut — which is where she and Pete shared a kiss during an Aladdin sketch, sparking their romance.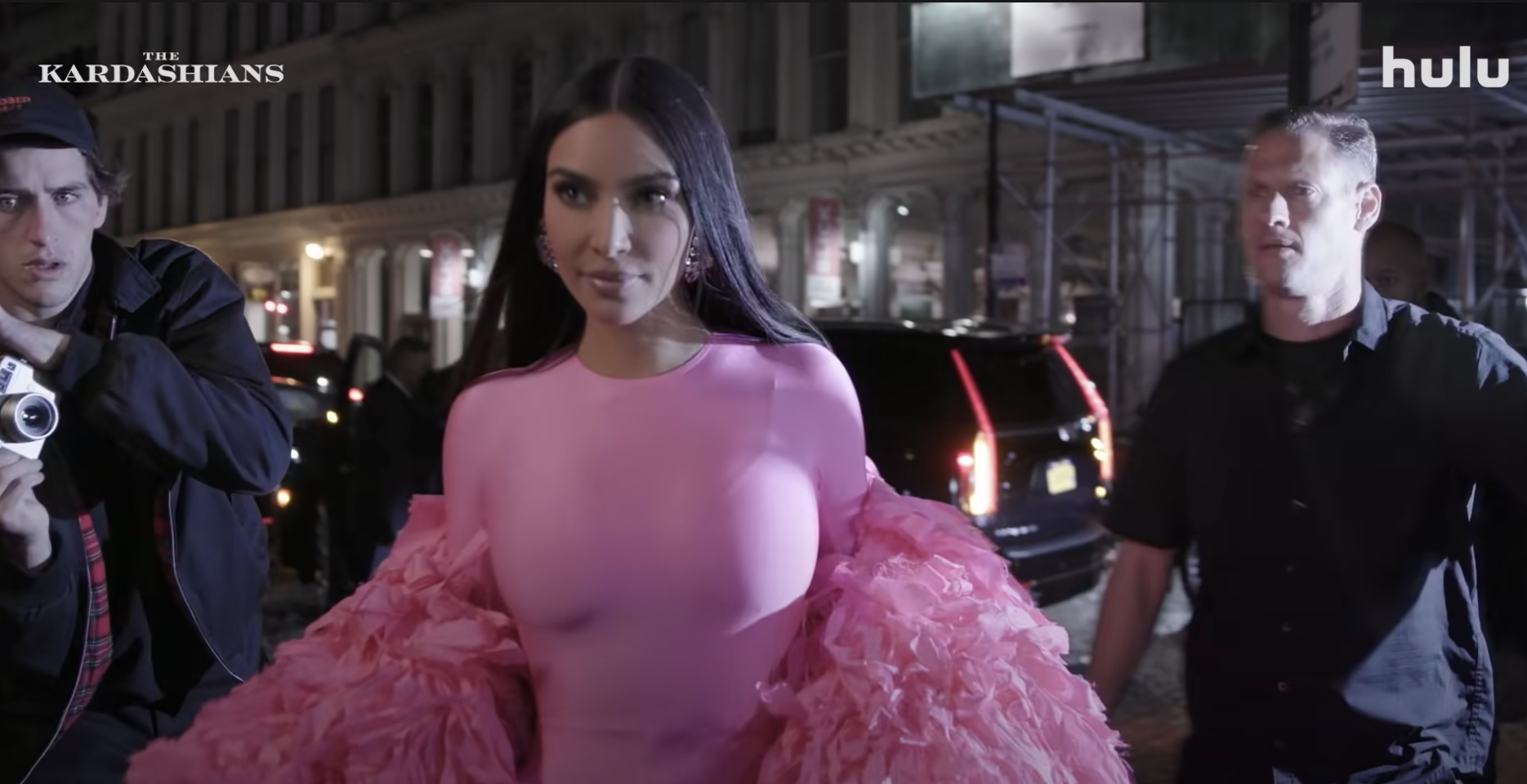 In fact, it looks like we'll be seeing a bunch more of Kim's work-related ventures in the show, with various shoots being briefly documented in the trailer.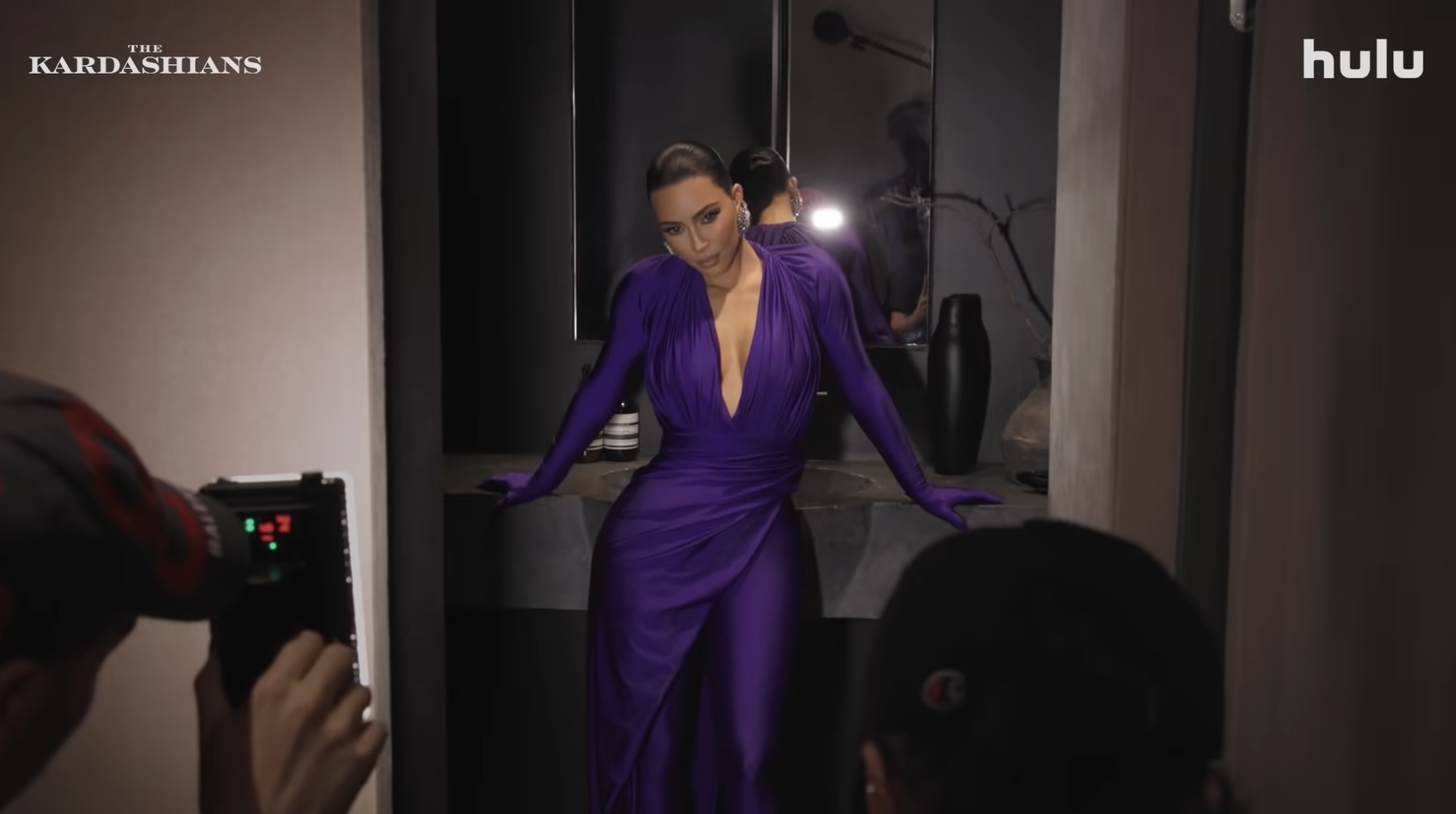 Likewise, we get a brief glimpse at Kendall Jenner's ongoing modeling career, as well as the management of Kylie Jenner's businesses.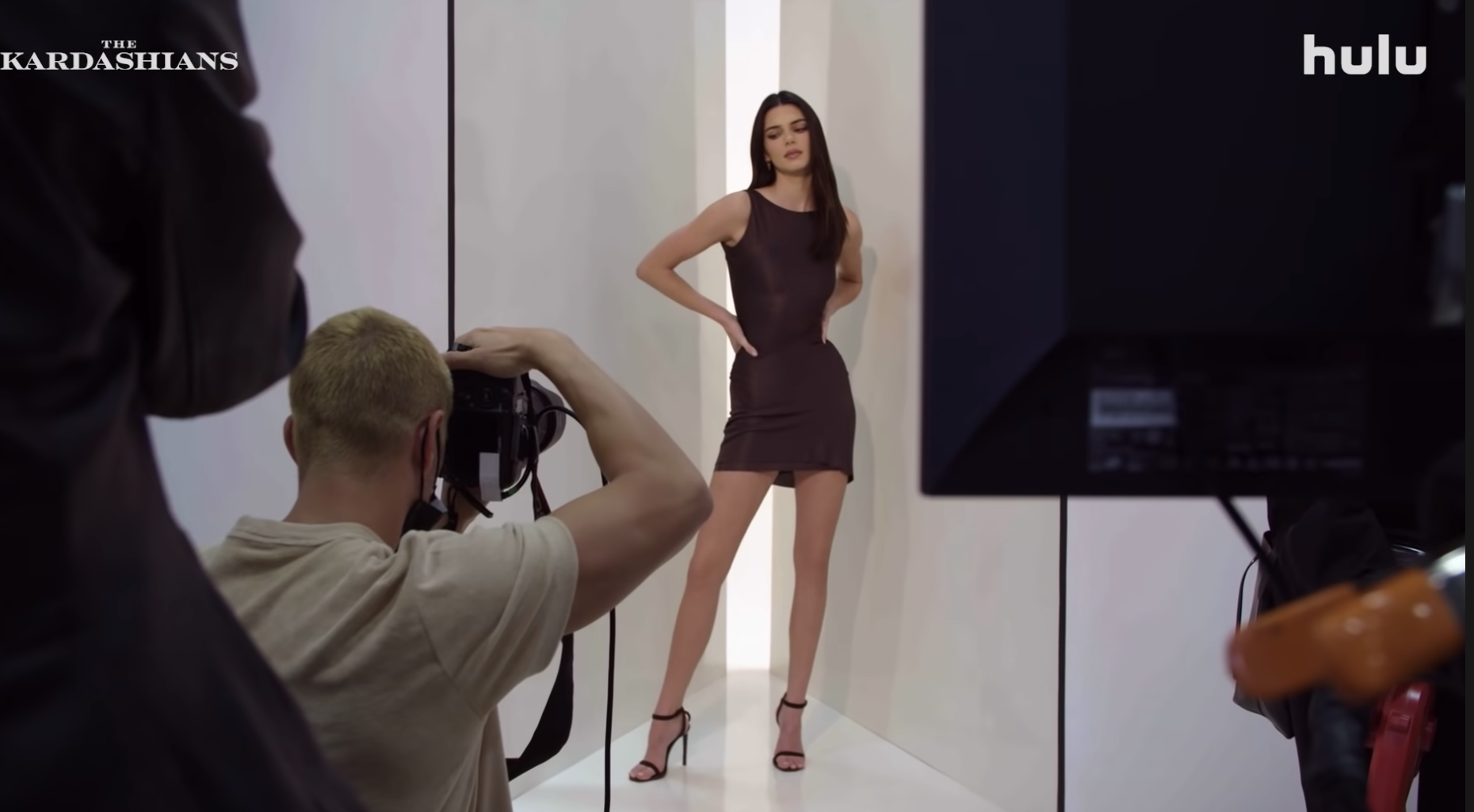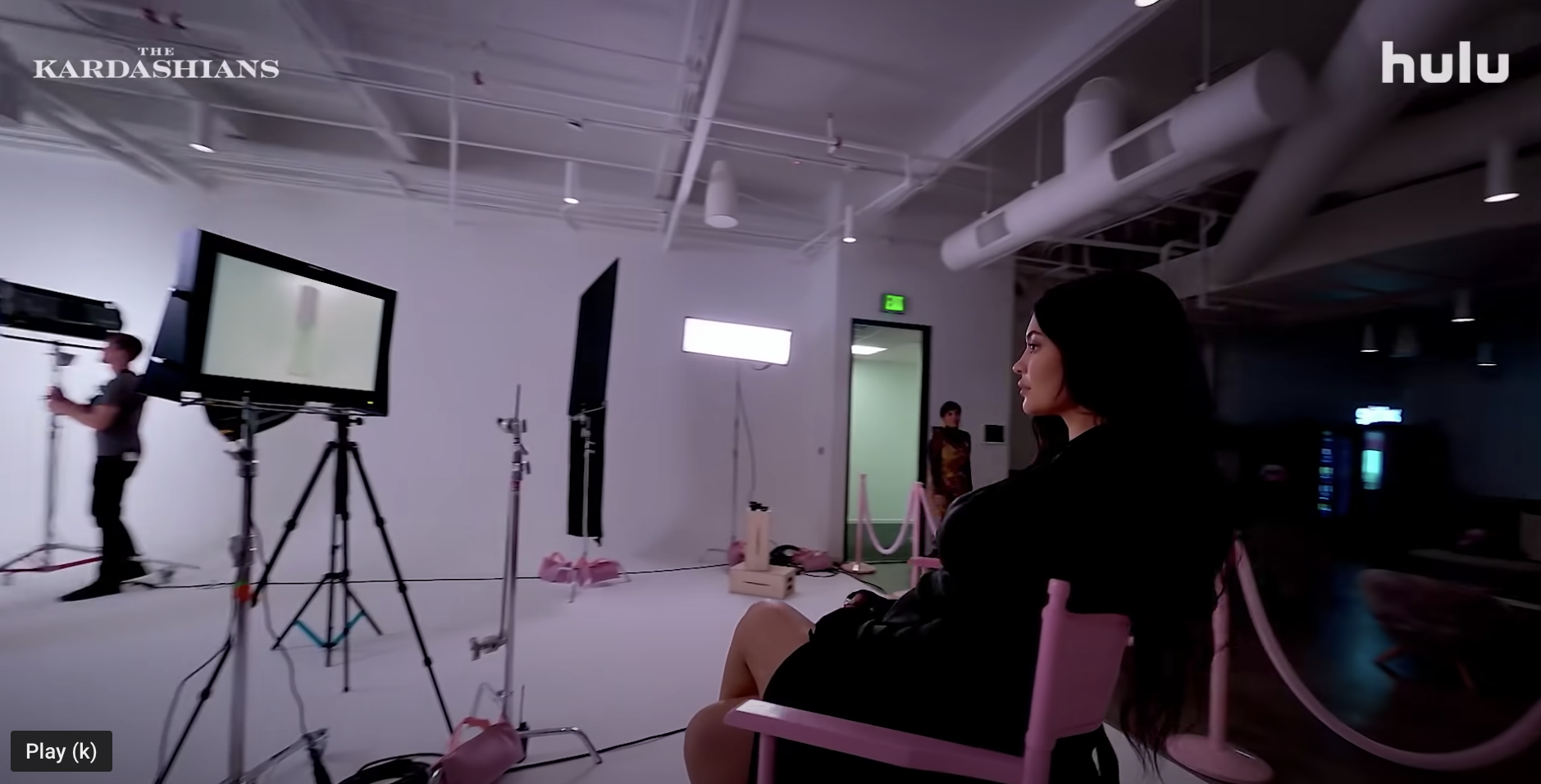 And along with the work-related side of the youngest mogul, we also see Kylie discussing her second pregnancy for the very first time.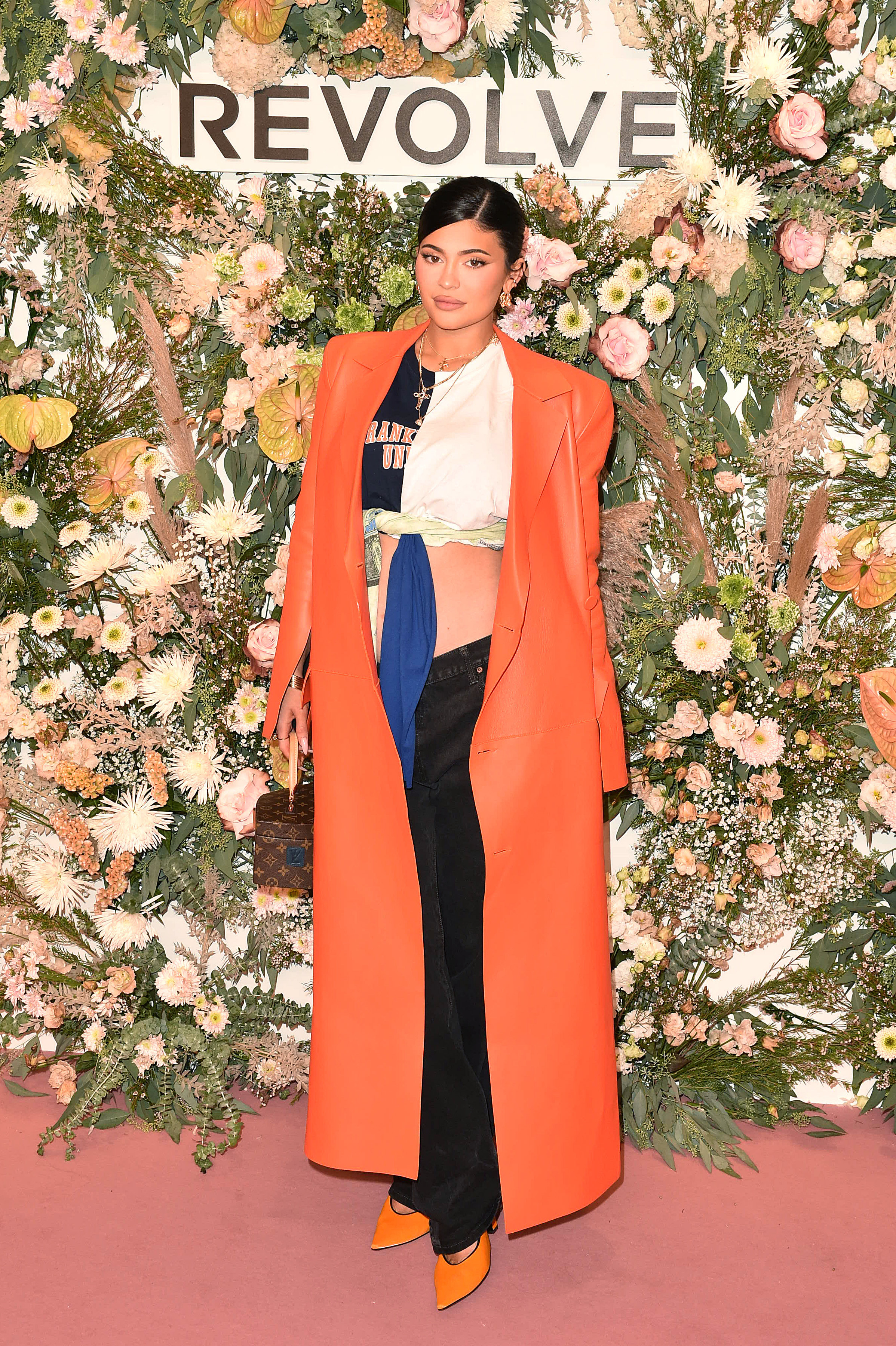 If you didn't know, Kylie shares two children with rapper Travis Scott: Stormi, 4, and Wolf, who was born last month. Travis doesn't appear in the trailer, and it's unknown whether or not he'll appear in the show at all.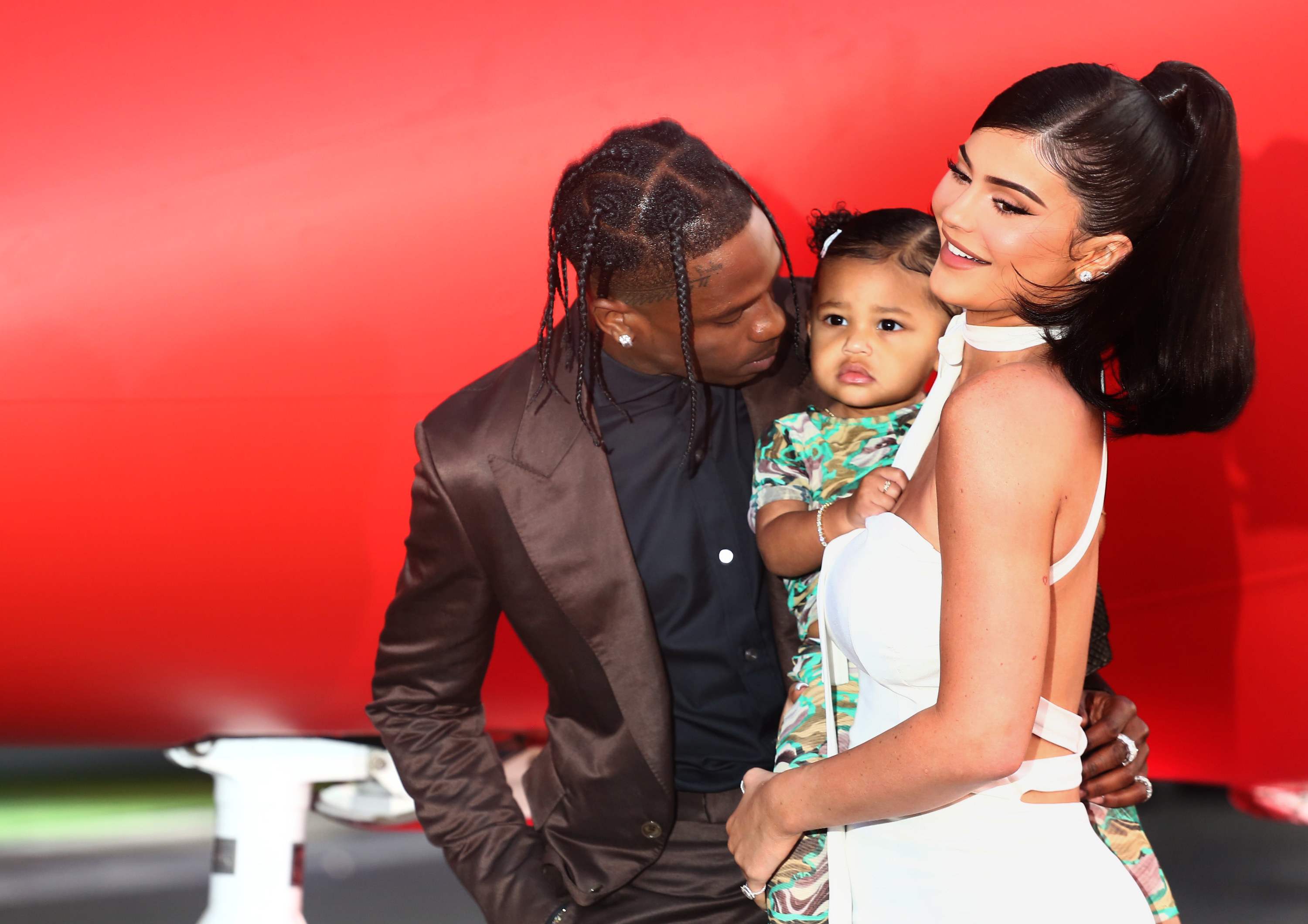 Kylie memorably kept her first pregnancy a total secret, breaking the internet with a sudden birth reveal in February 2018.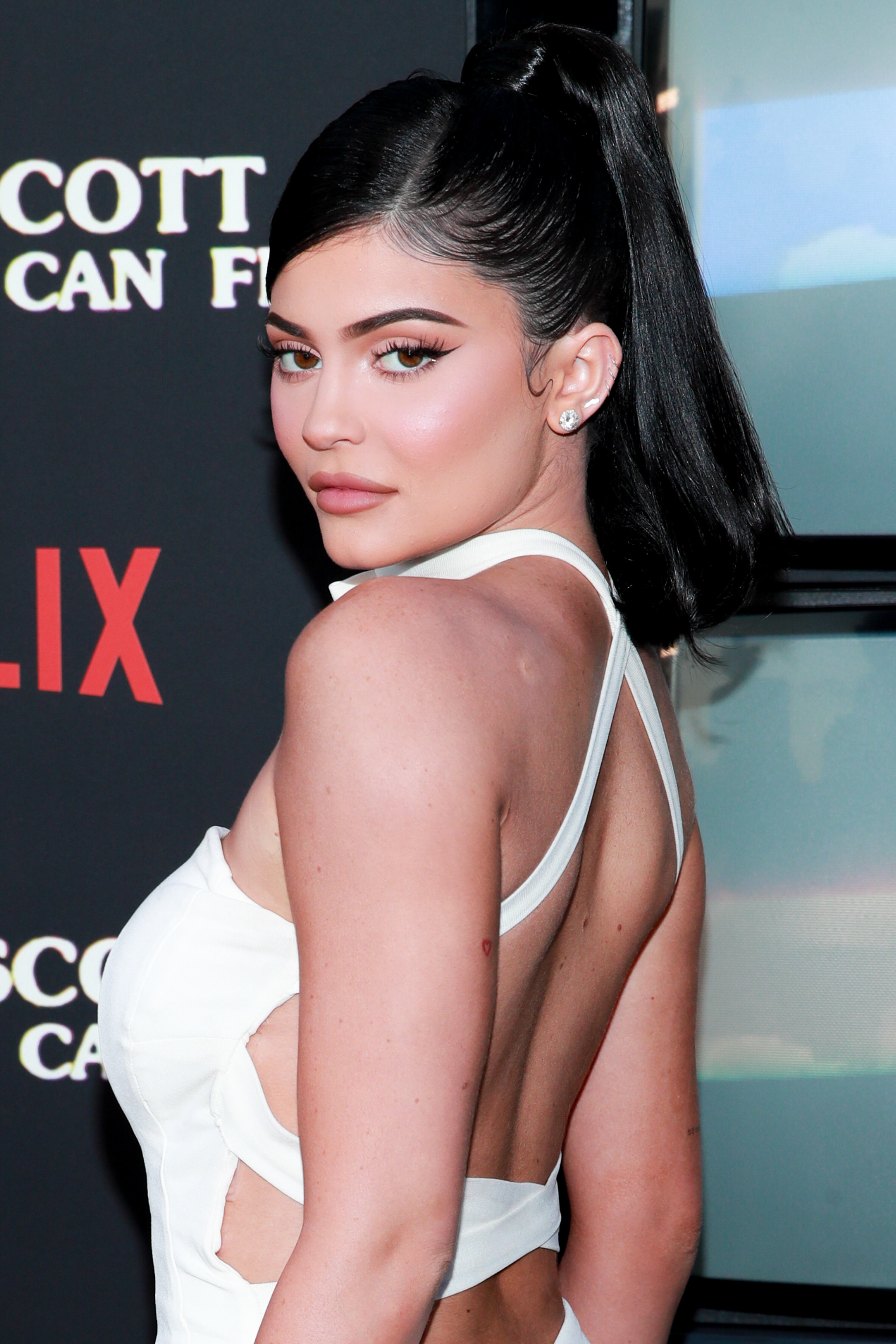 This time around, however, internet sleuths theorized that she was expecting based on a bunch of telltale signs, with TikTok of a full breakdown of the hints going viral last year.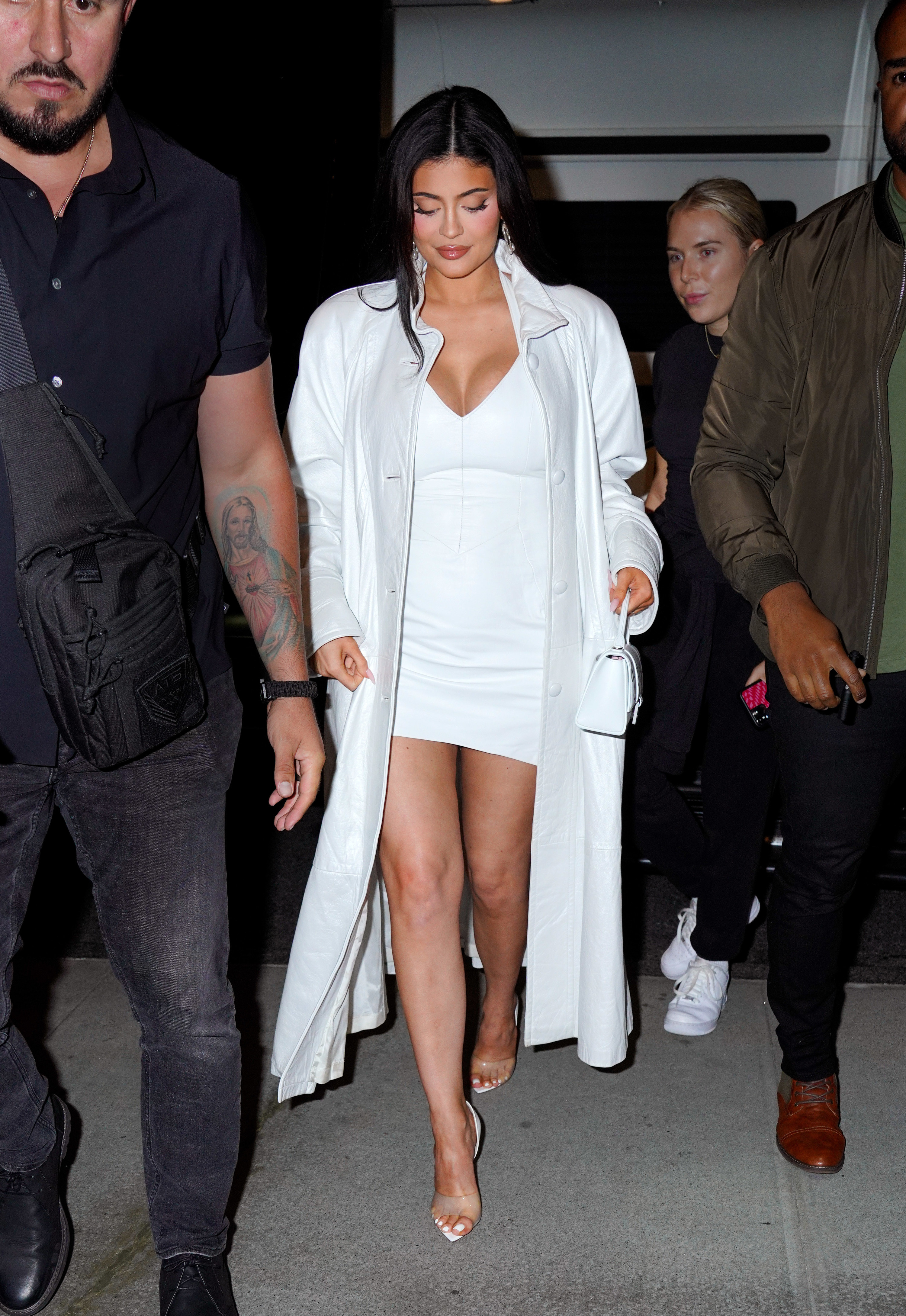 Reflecting on the journey, Kylie says in the new trailer: "My pregnancy was super public this time." We then see a flurry of cameras and screaming fans seemingly chasing Kylie and Kendall as they drive away, hinting that the show will document the reality stars' navigation of the swarms of attention they receive.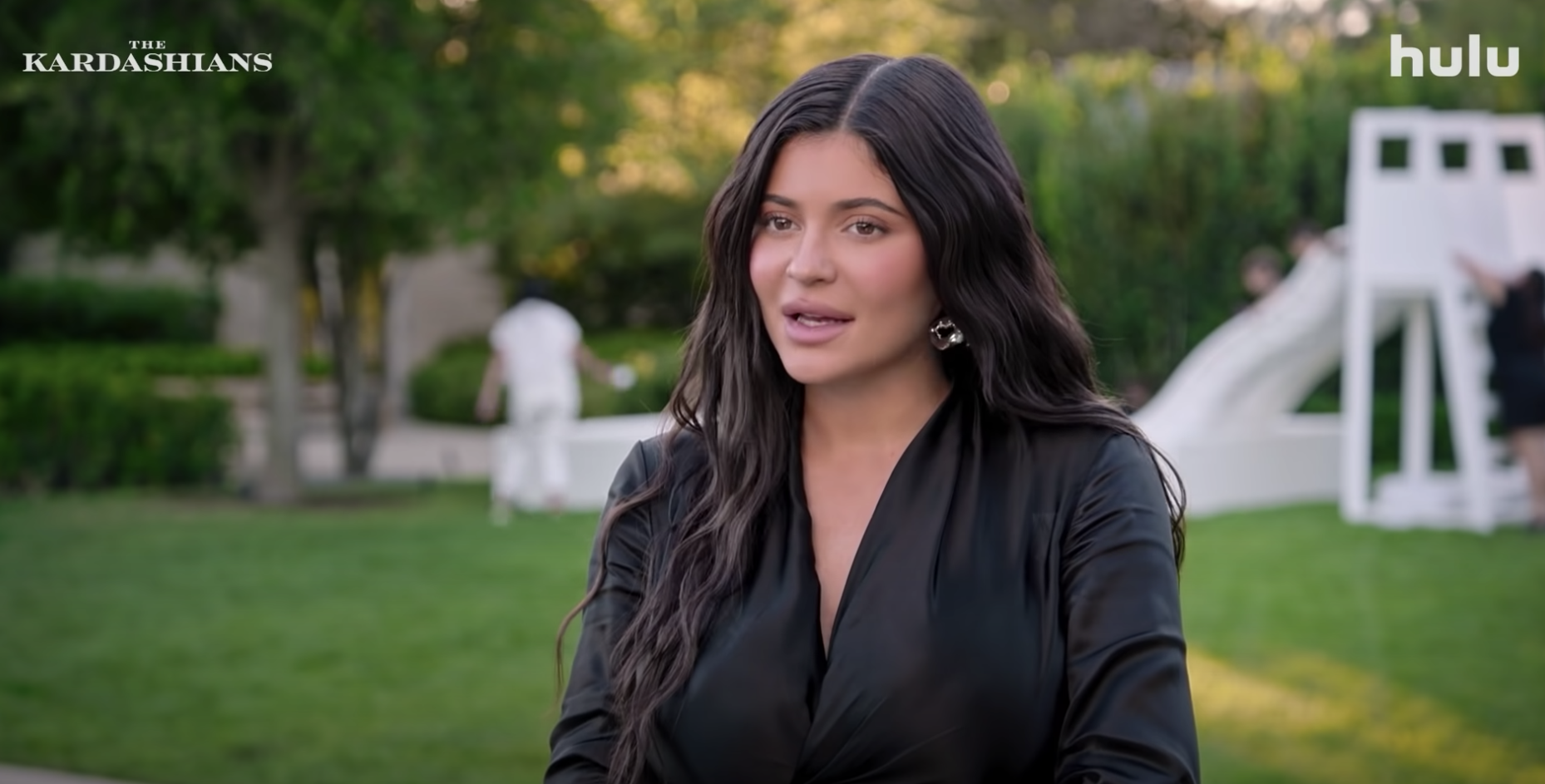 So, in conclusion, there are a bunch of different storylines that are set to be explored throughout The Kardashians. And if this trailer is anything to go by, it's safe to say that we're in for a very interesting run when the show hits screens next month.