After tons of speculation around Mason Disick's social media activity, his mom, Kourtney Kardashian, is clearing things up herself.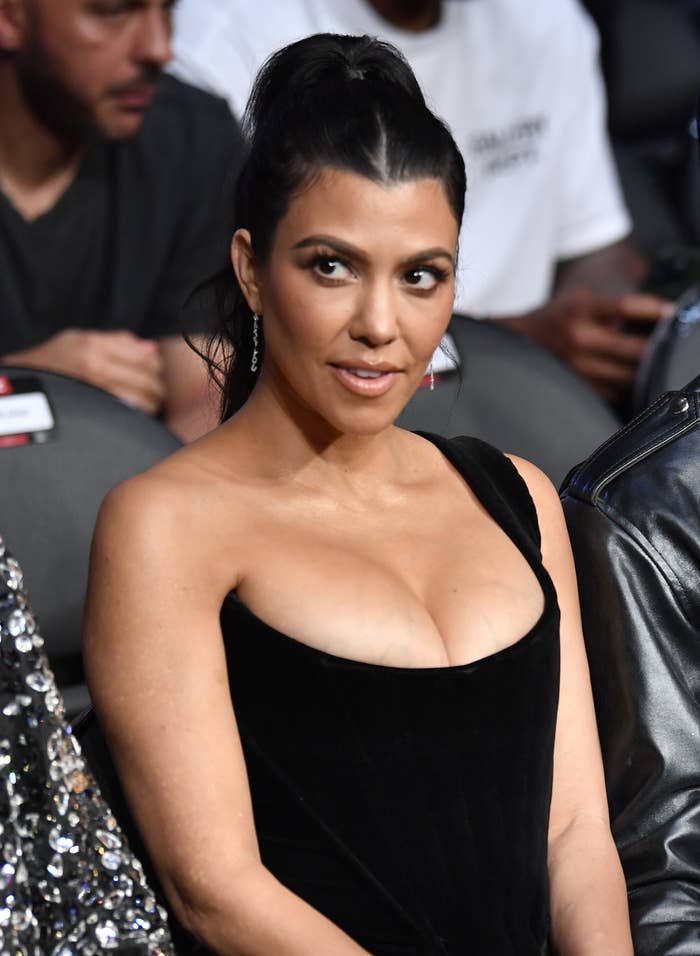 As you might be aware, 12-year-old Mason — whom Kourtney shares with her ex-boyfriend Scott Disick — has sadly long been impersonated by people online, in spite of his wishes to remain super private.
Back in January, for example, Kourt was apparently forced to block a parody account of her son — which had racked up over 17,000 followers — after it shared a series of posts trolling the KarJenners.
"Okay I'm being honest don't come at me. Might delete this right away lol. But I'm genuinely curious, do people actually like my aunt Kendall?" the account wrote, making referencing to Kourtney's sister, Kendall Jenner. "Like nothing fun about her like. Okay walk I guess but like that's it so average."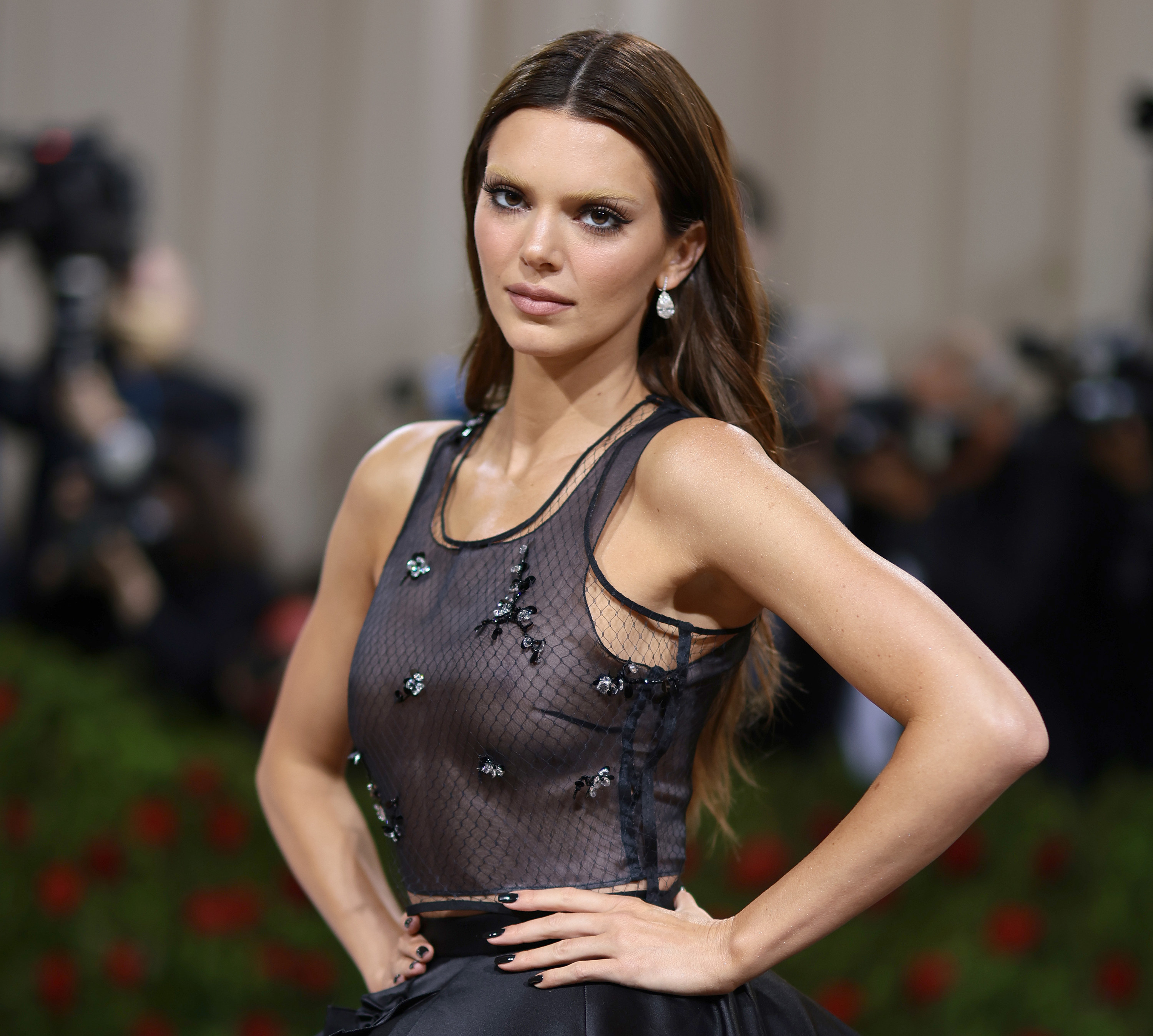 At the time, the real Mason was apparently urging his fans to report the fake user via his Discord.
Well, just this week, another spoof account posing as Mason found itself in the limelight after it shared a series of posts claiming that Kourtney's younger sister, Kylie Jenner, was soon getting married to her partner, Travis Scott.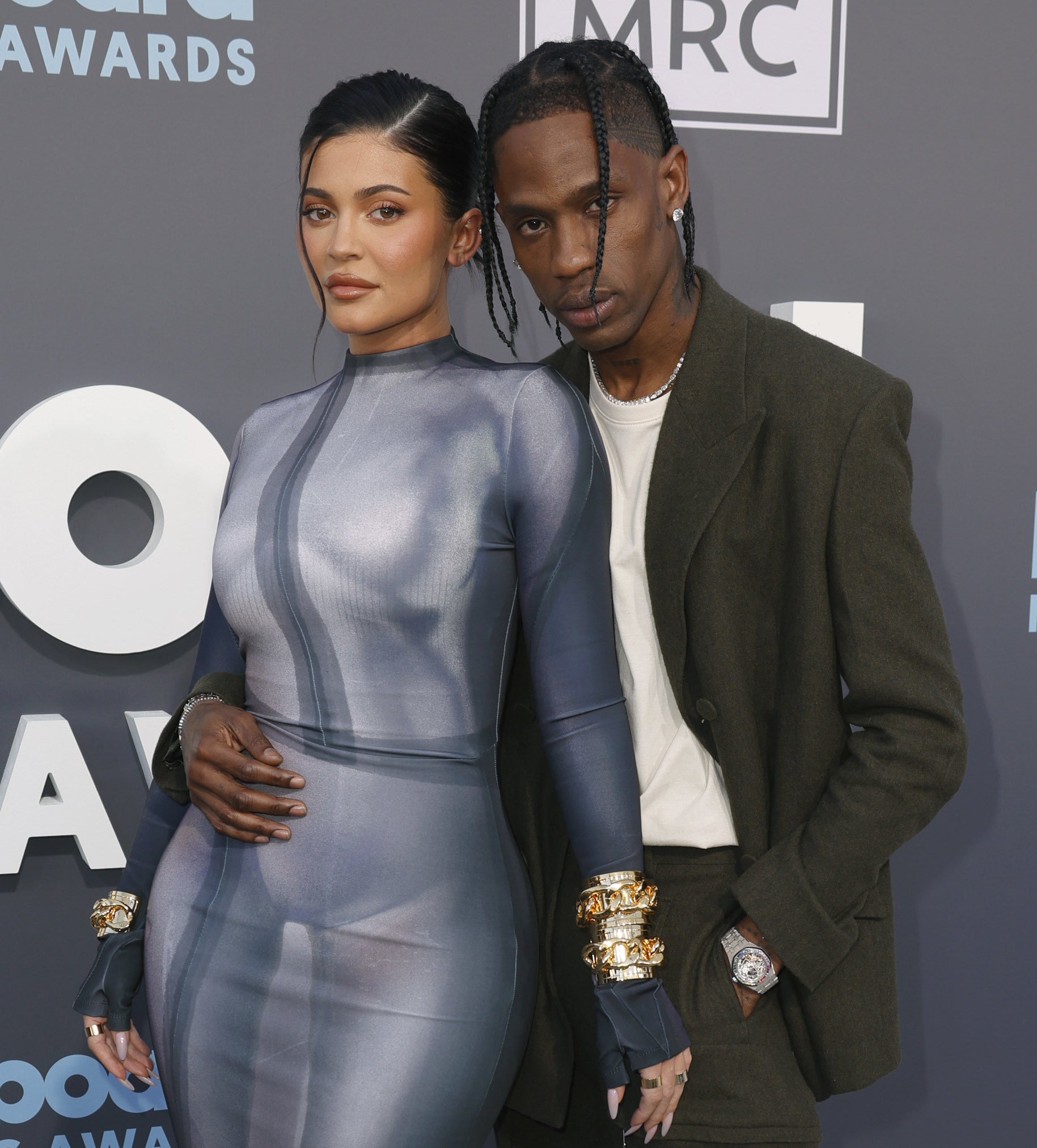 Kylie and Travis — who have dated on and off since 2017 — share 4-year-old Stormi and welcomed a baby boy back in February.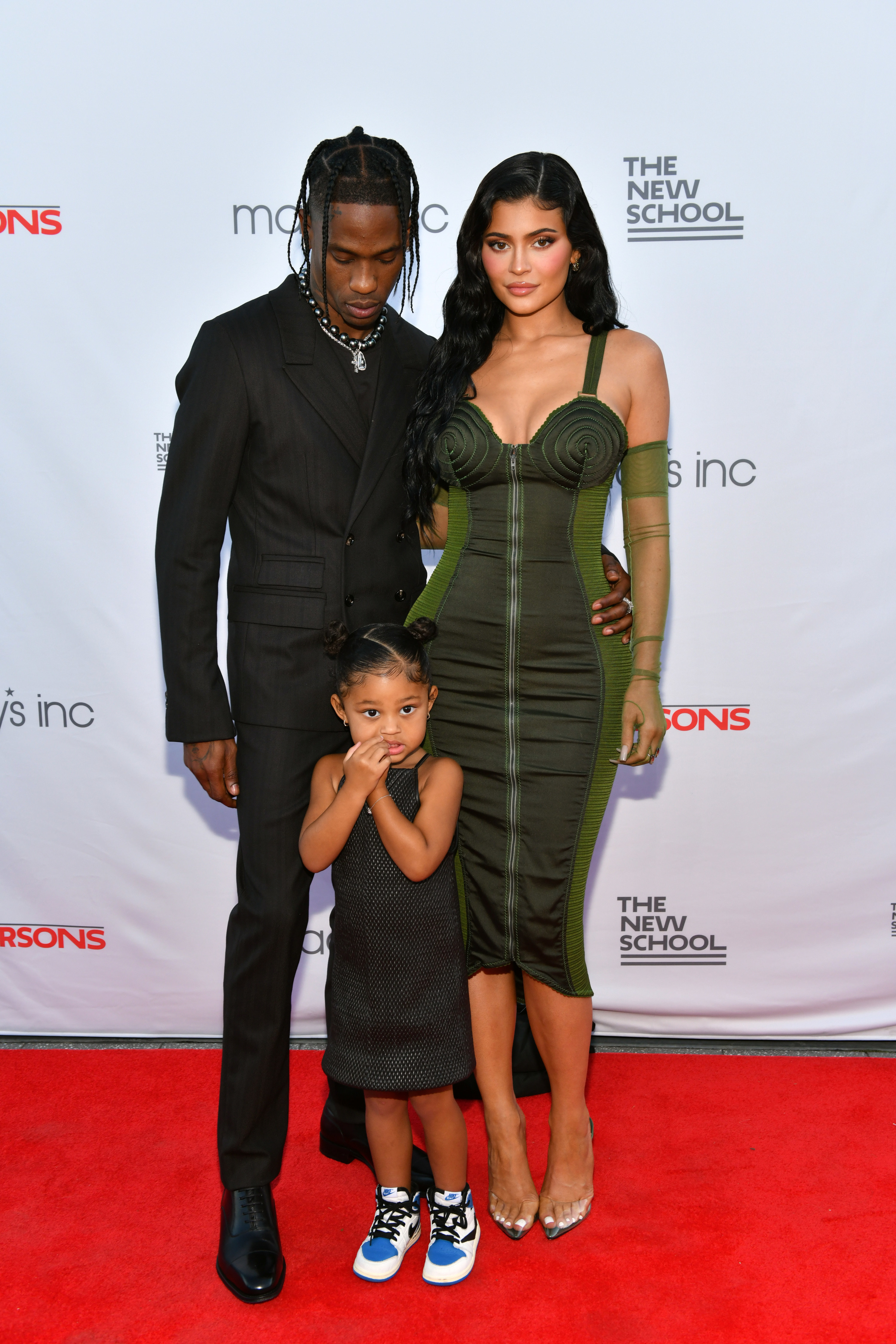 And recently — with Kylie, once notoriously private, ramping up her social media activity — the couple have been more publicly affectionate than ever before, flaunting their relationship across her TikTok videos and Instagram posts.
And speculation of a prospective wedding between Kylie and Travis only reached new levels this week, after details of a wedding registry allegedly belonging to the pair were made public.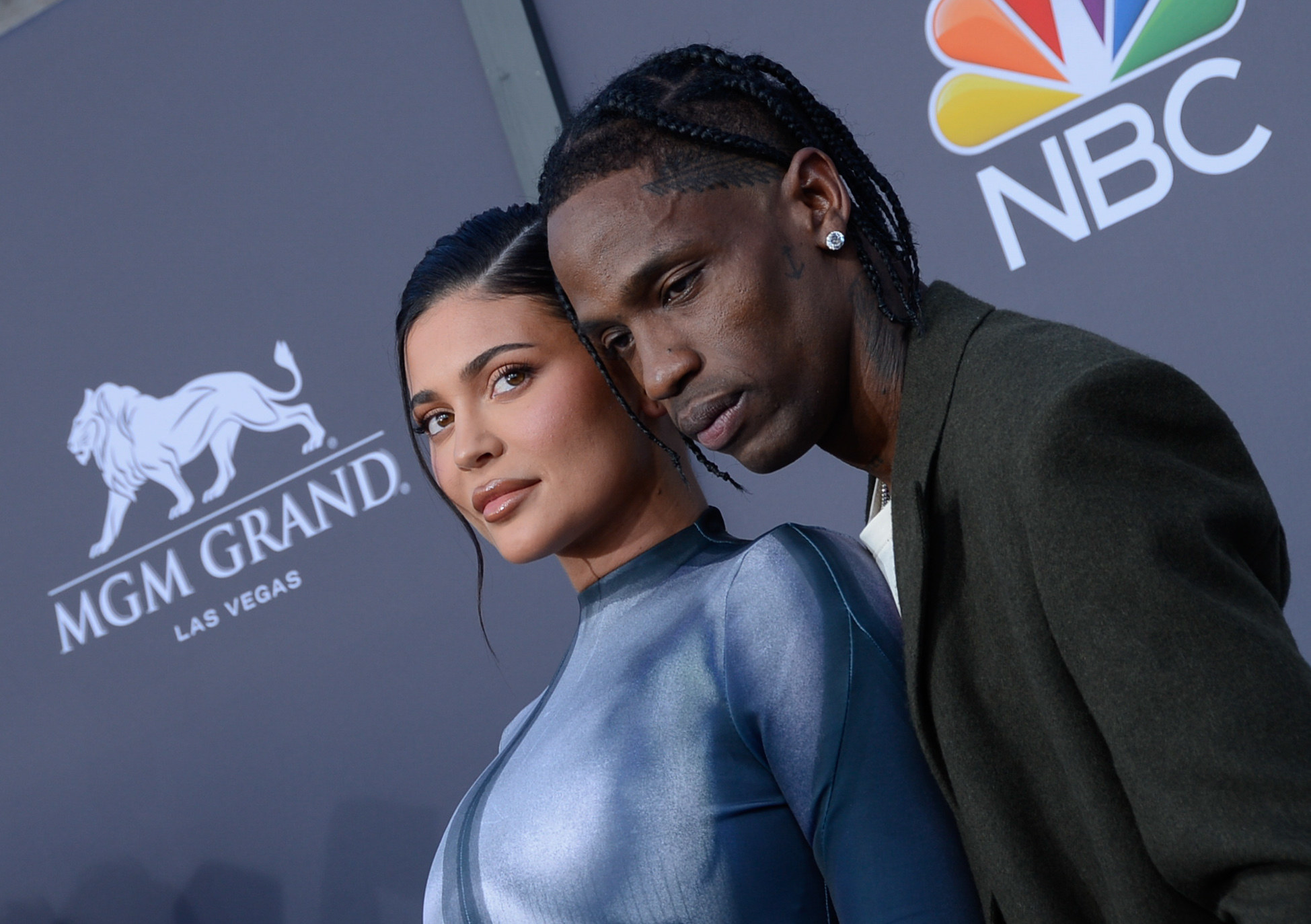 As one Reddit user pointed out, the registry — which was initially titled "Mother Goose and Cactus Jack's Wedding Registry," though quickly changed to a series of question marks after it went viral — makes reference to a wedding taking place on Dec. 10.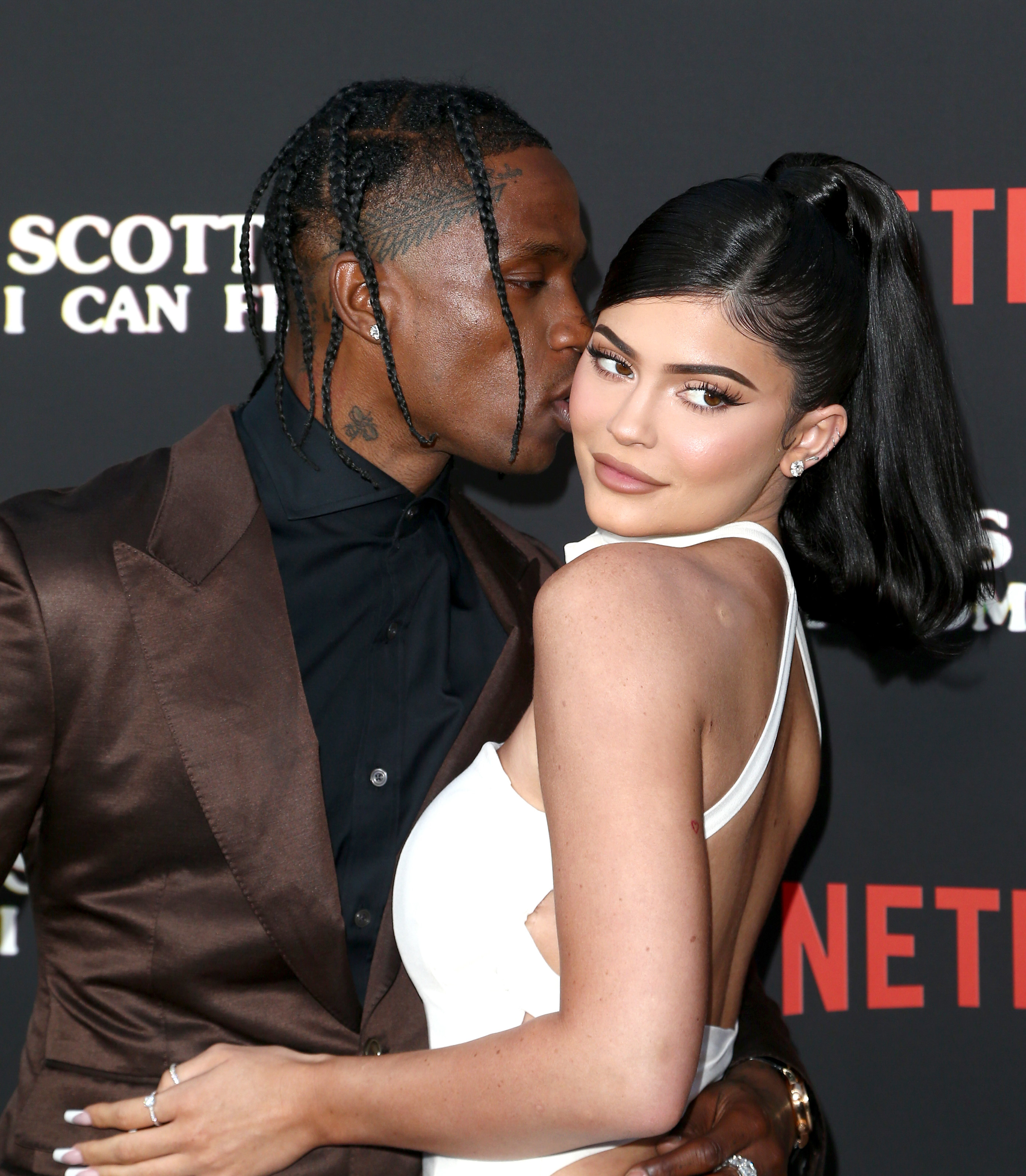 If you didn't know, Kylie often refers to herself as "Mommy Goose" on social media, while Cactus Jack is the name of Travis's record label and brand. So fans had pretty strong reason to believe that the registry belonged to them — especially given the sudden name change.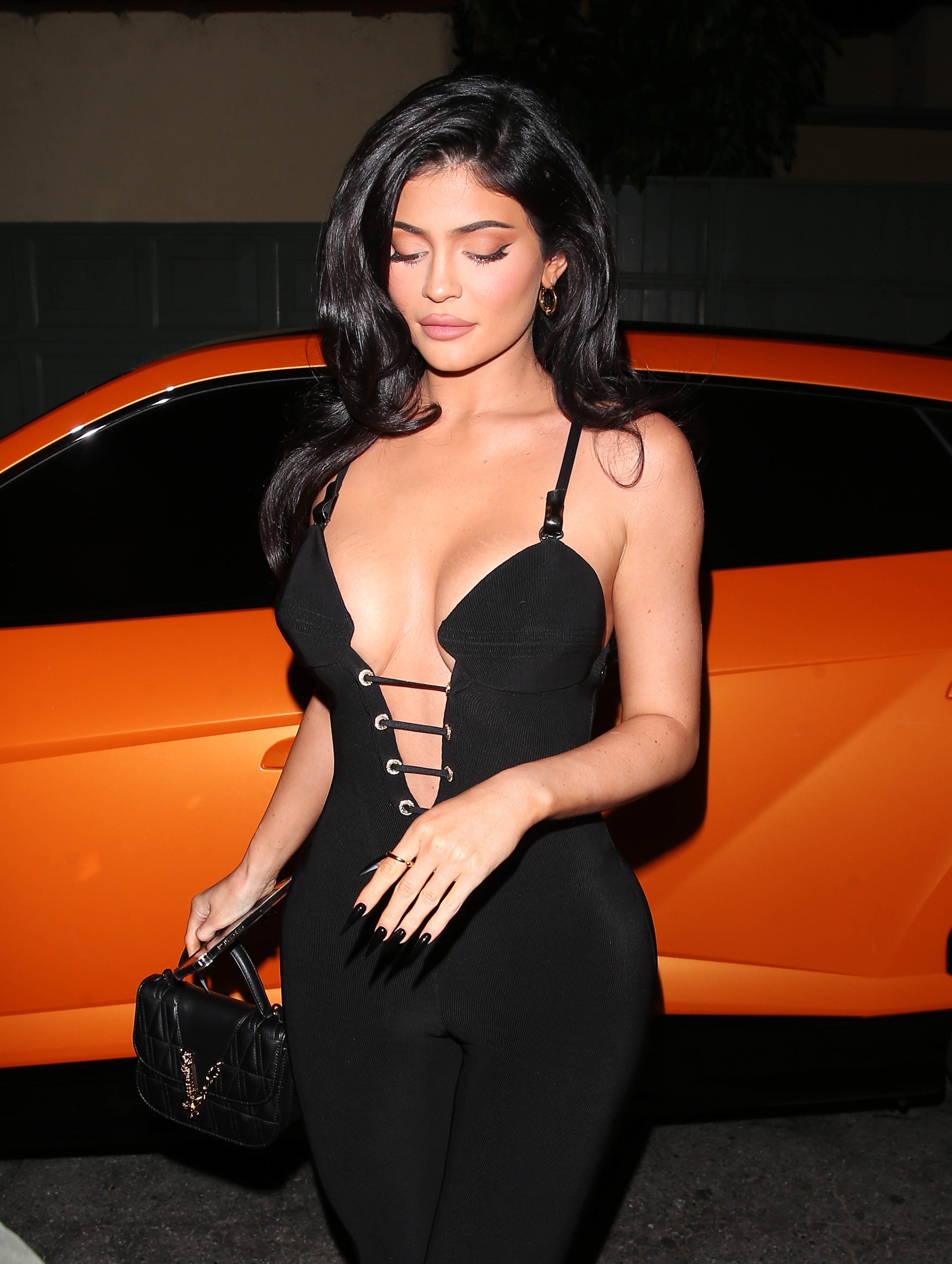 Stirring the pot even further a few days later, Kylie raised many eyebrows as she posted a TikTok from a night out with her sisters Kim and Khloé Kardashian, as well as her best friends Stassie Karanikolaou and Yris Palmer.
While all of the women in attendance wore stunning all-black getups, Kylie took center stage as she rocked a stunning white gown — prompting speculation that the group were perhaps celebrating a certain wedding on the cards.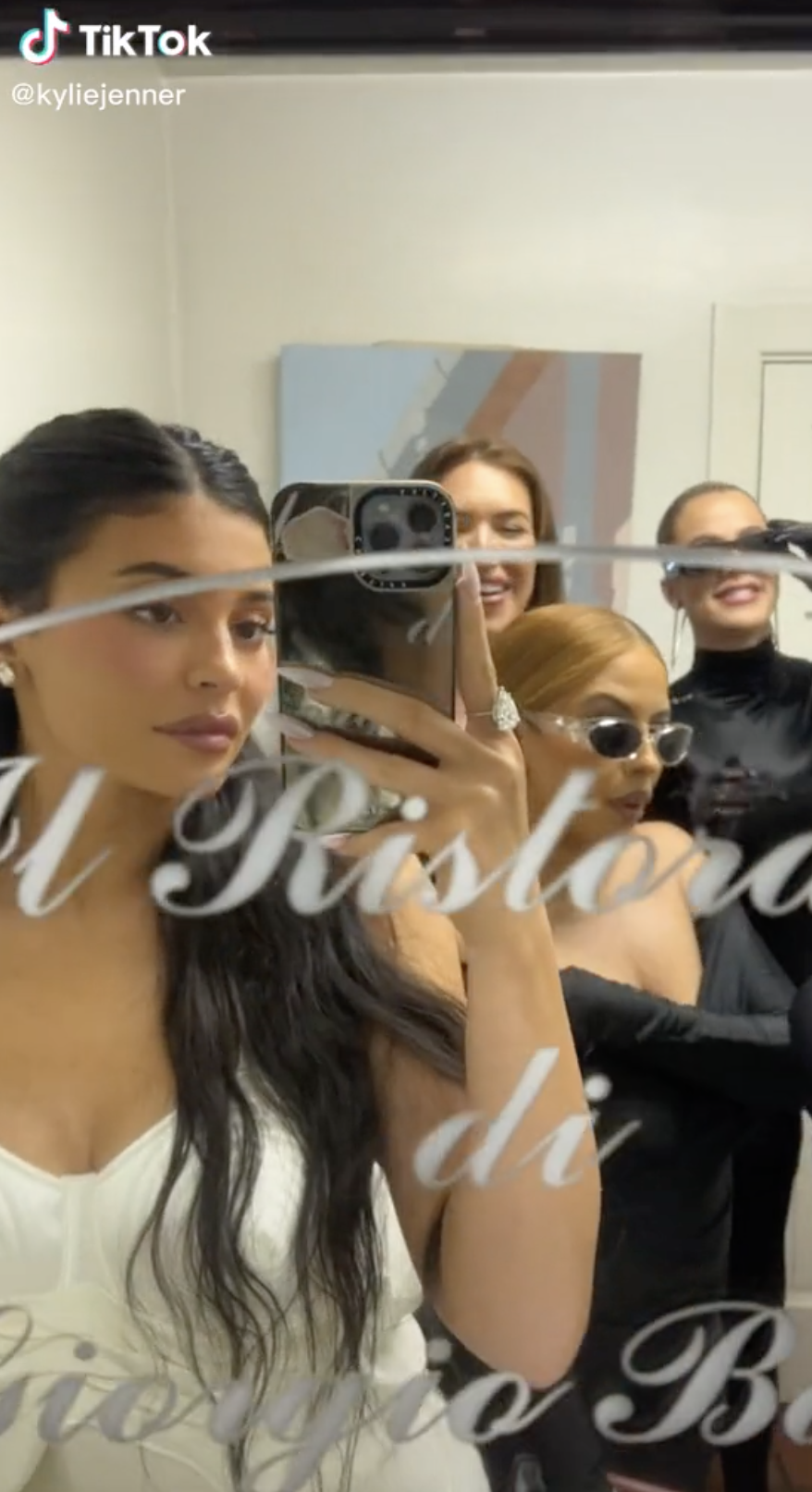 And this is exactly what the fake Mason account claimed as it reposted the video of Kylie and her ladies, alleging that they'd all been celebrating the mogul's bridal shower.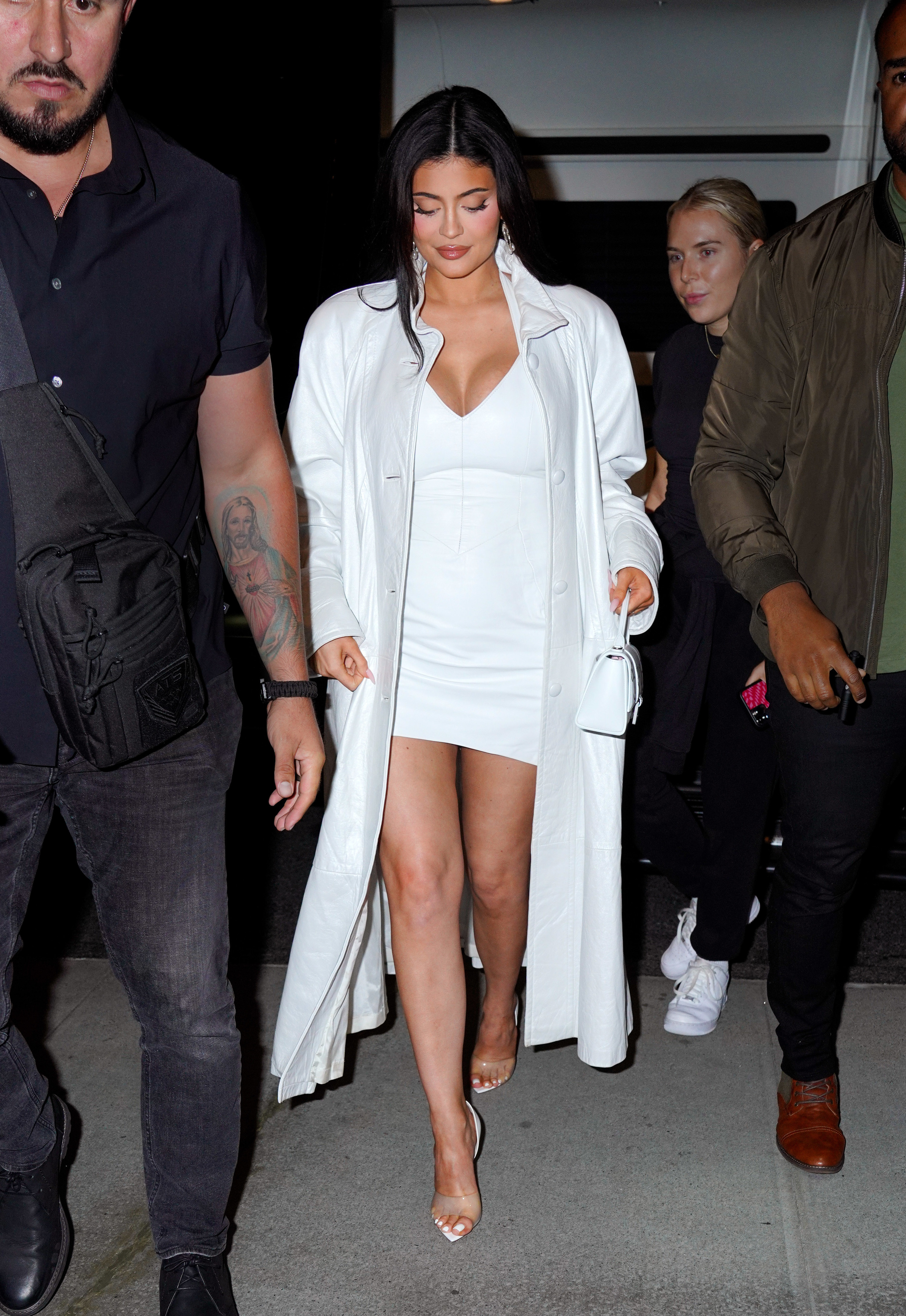 "Hey, guys! Mason here you're favorite person LOL. Here's an update on life," the mystery user captioned the video. "Kylie is getting married and is currently on her bridal party that's why she's the only one wearing white!!!"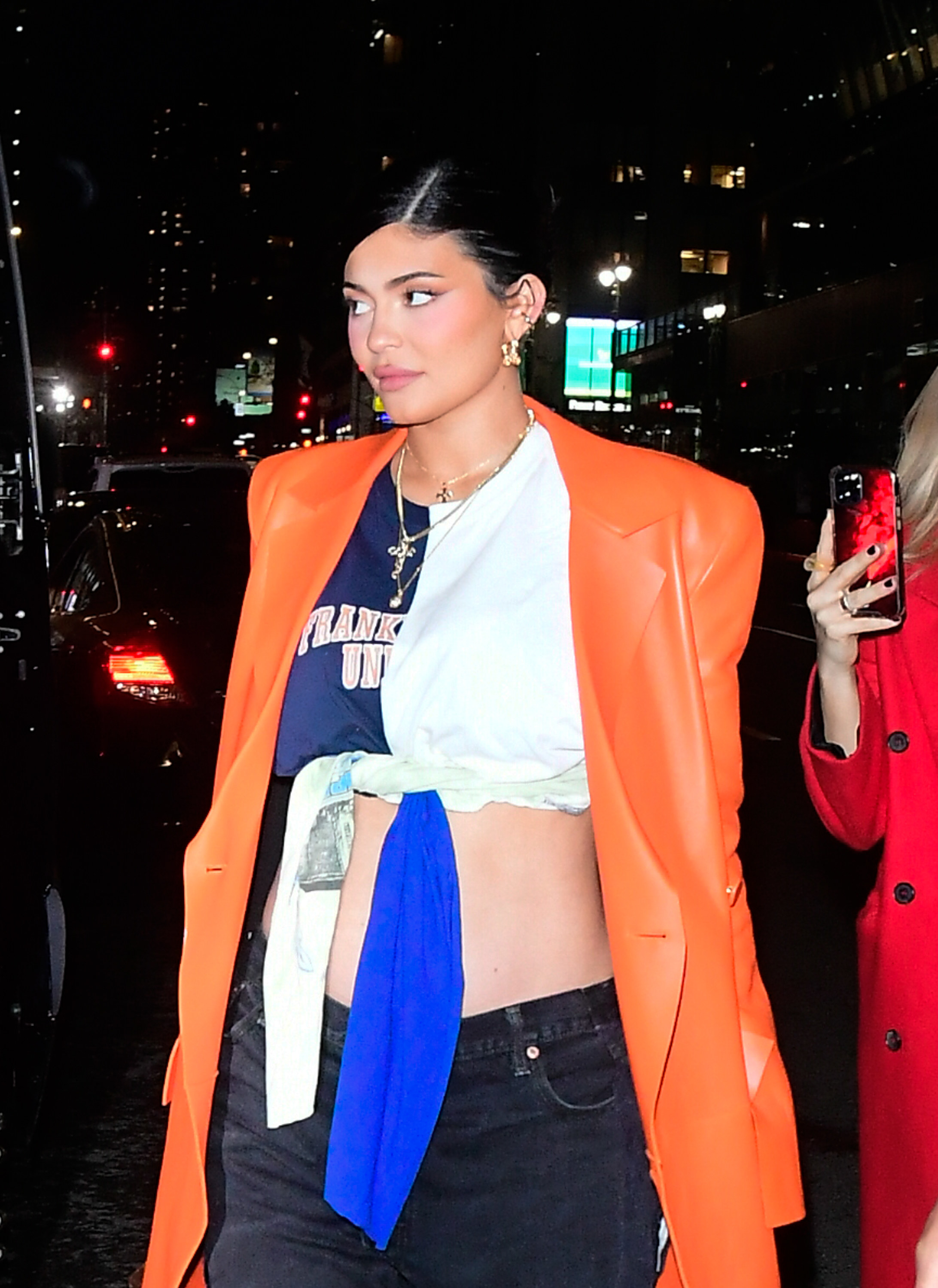 The fake account went on to post a screenshot that showed a person saved as "Kylie Jenner" attempting to call them. They also shared alleged text messages from the reality star that read: "you need to stop," "delete that now," and "MASON."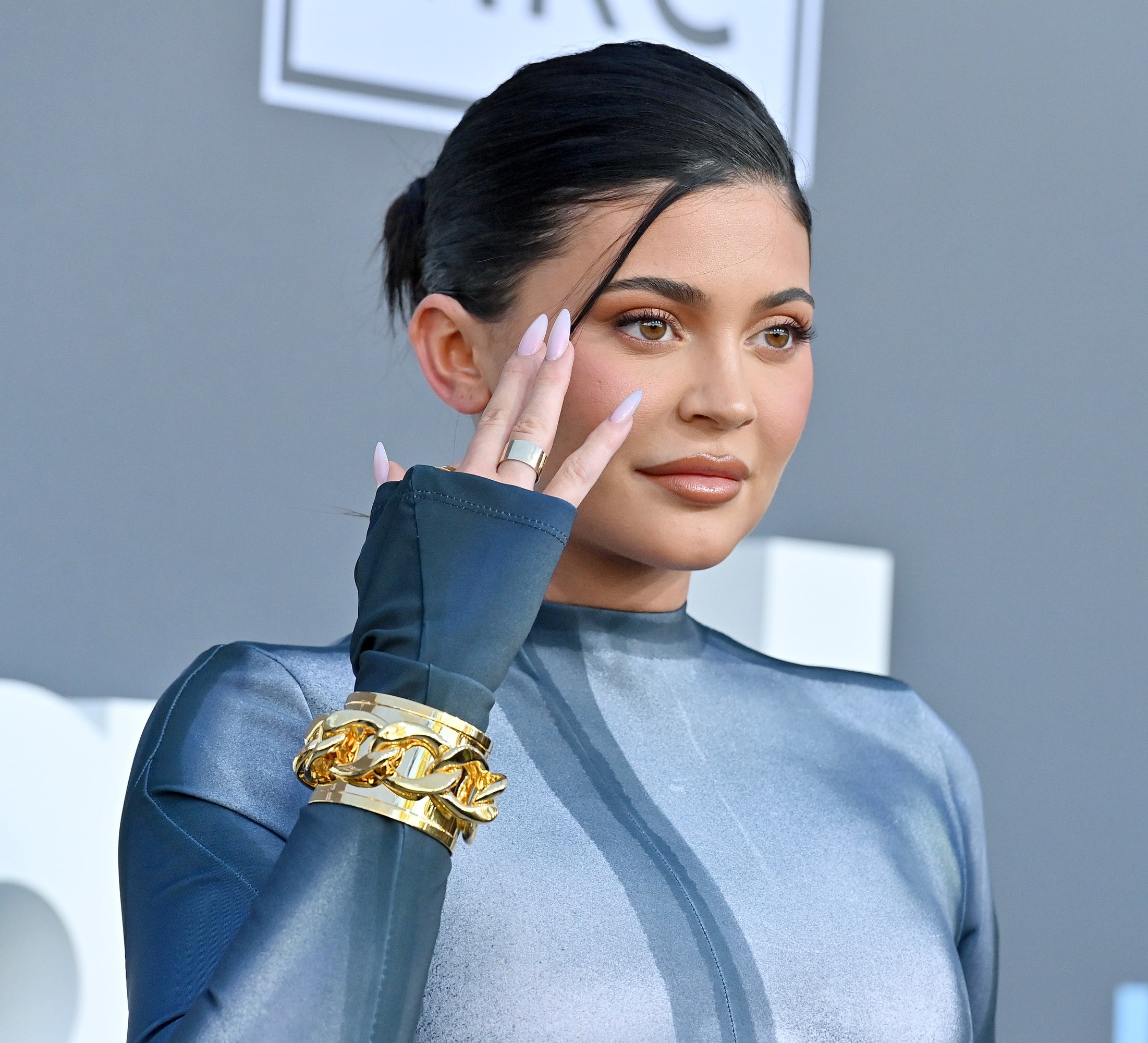 Well, after several people became convinced that the texts were a legitimate conversation between the real Mason and Kylie, Kourtney had no choice but to refute the rumors herself.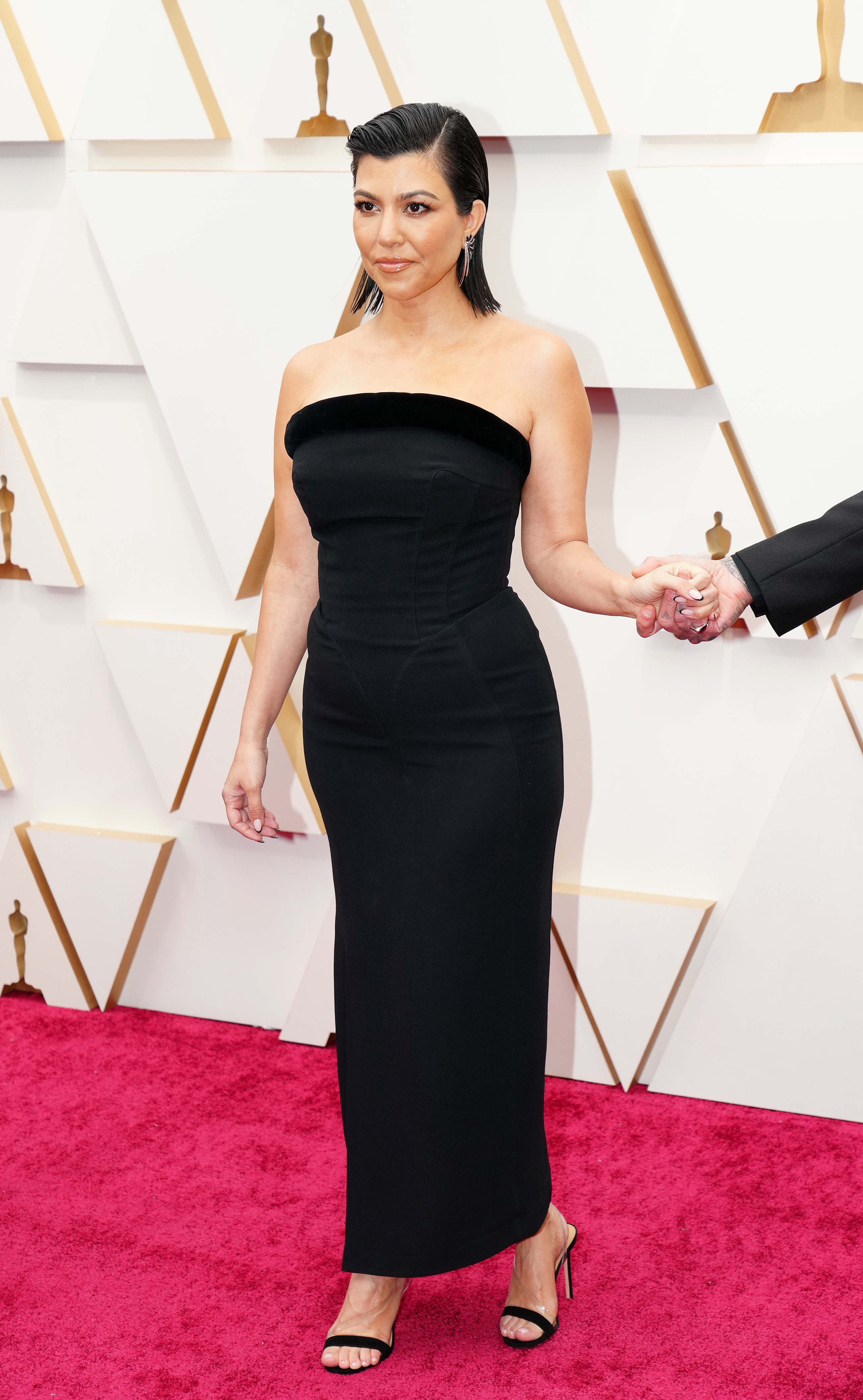 On her Instagram story on Thursday, Kourt — who rarely addresses any drama involving the many Mason-inspired fake Instagram accounts — hopped online to "spell it out clearly" for anyone who suspected that her son was behind the posts.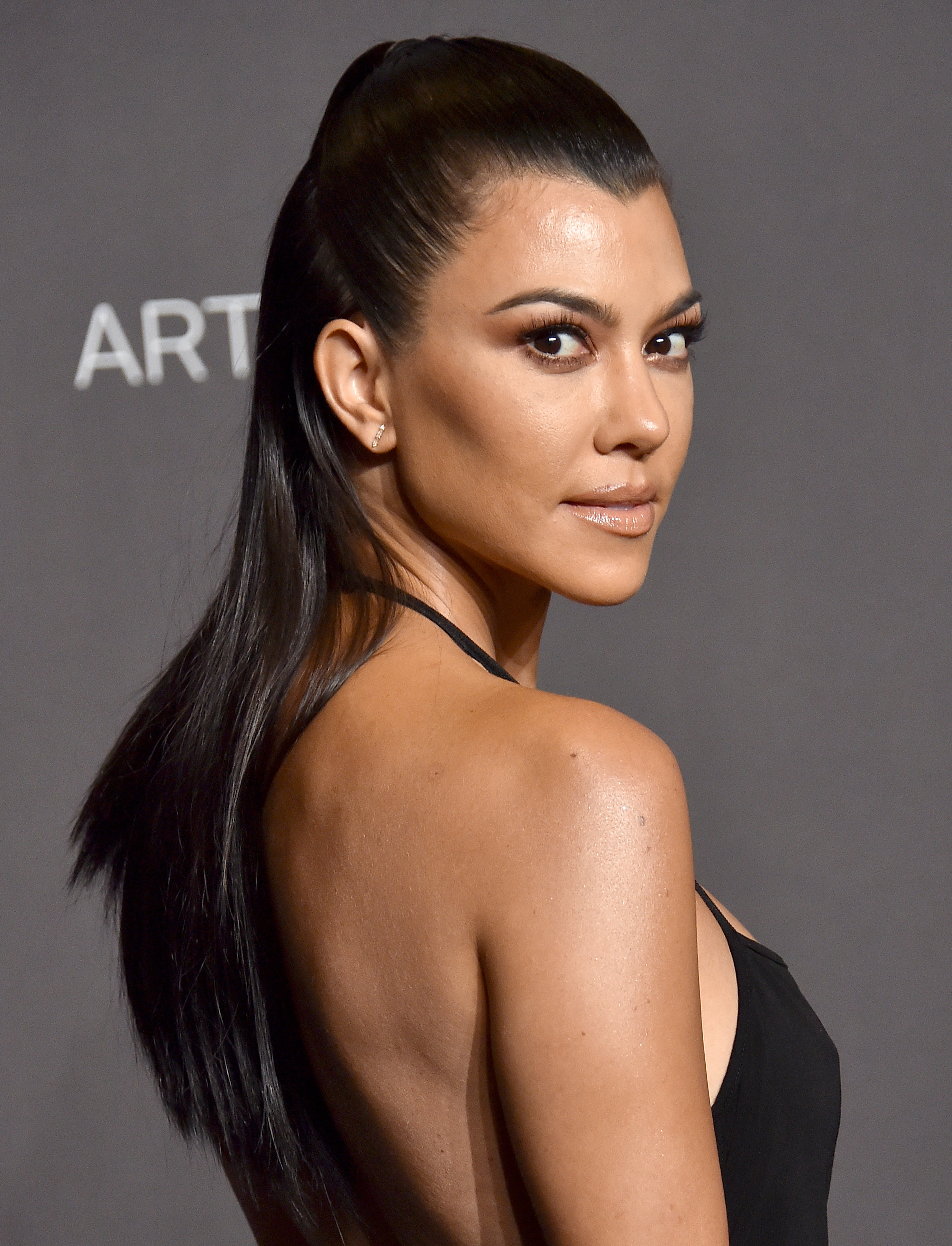 "Hello everyone, hope it is a beautiful Thursday," she began. "After months and months of thinking you would all know that is NOT Mason on these fake accounts, some of you don't."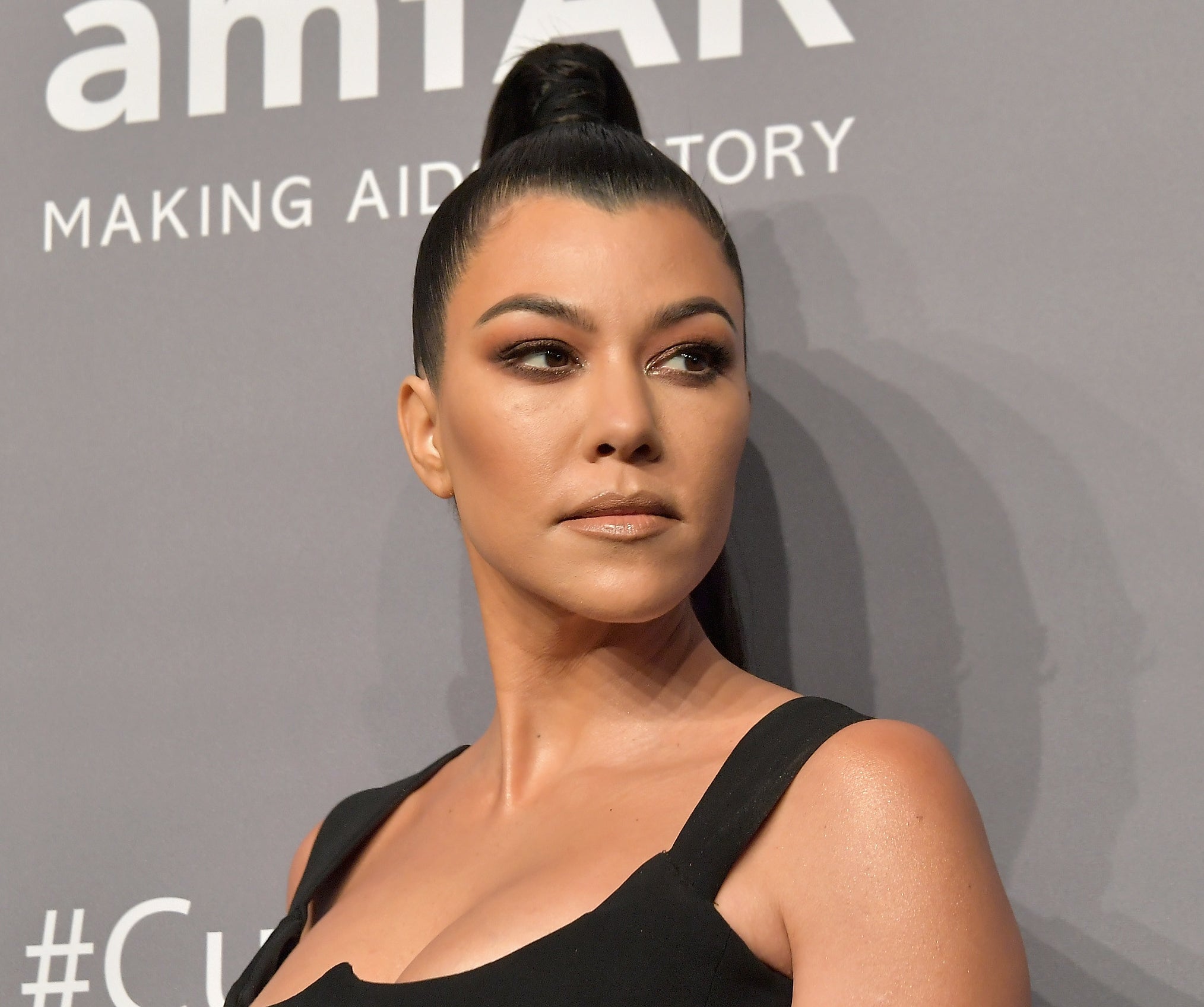 "So I will spell it out clearly," Kourt went on. "That is NOT Mason on these fake social media accounts talking about our family. To any and all 'news' outlets who use that false account as a source, you know better. Stop using it for the benefit of your slow 'news' day please and thank you."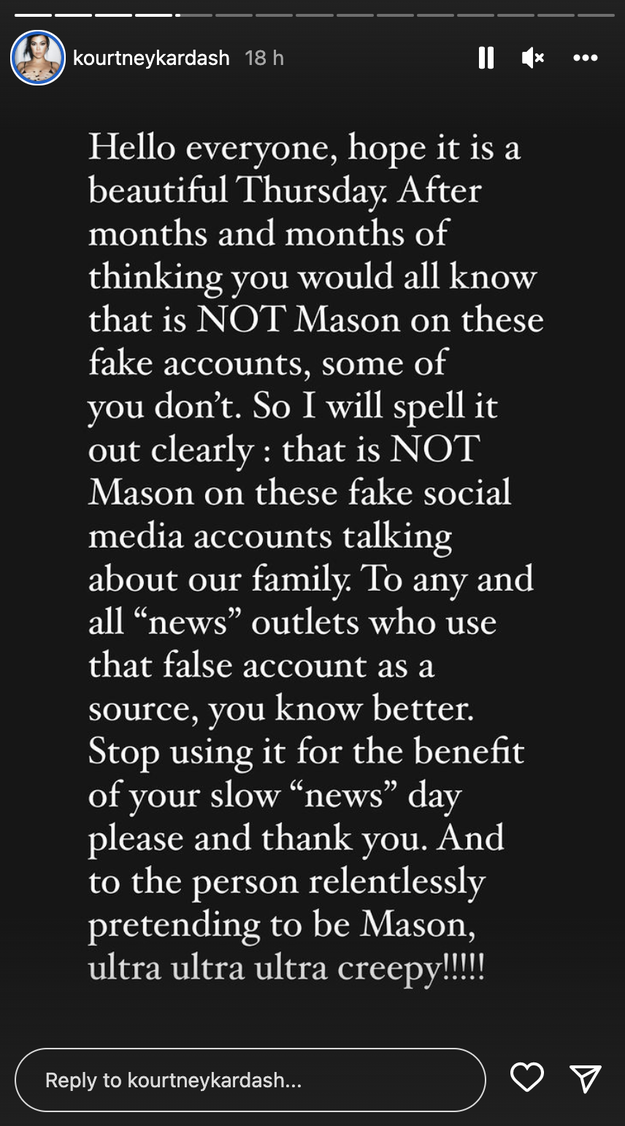 Kourtney finished off by directly addressing the mystery person behind the fake Mason account, calling them "ultra creepy."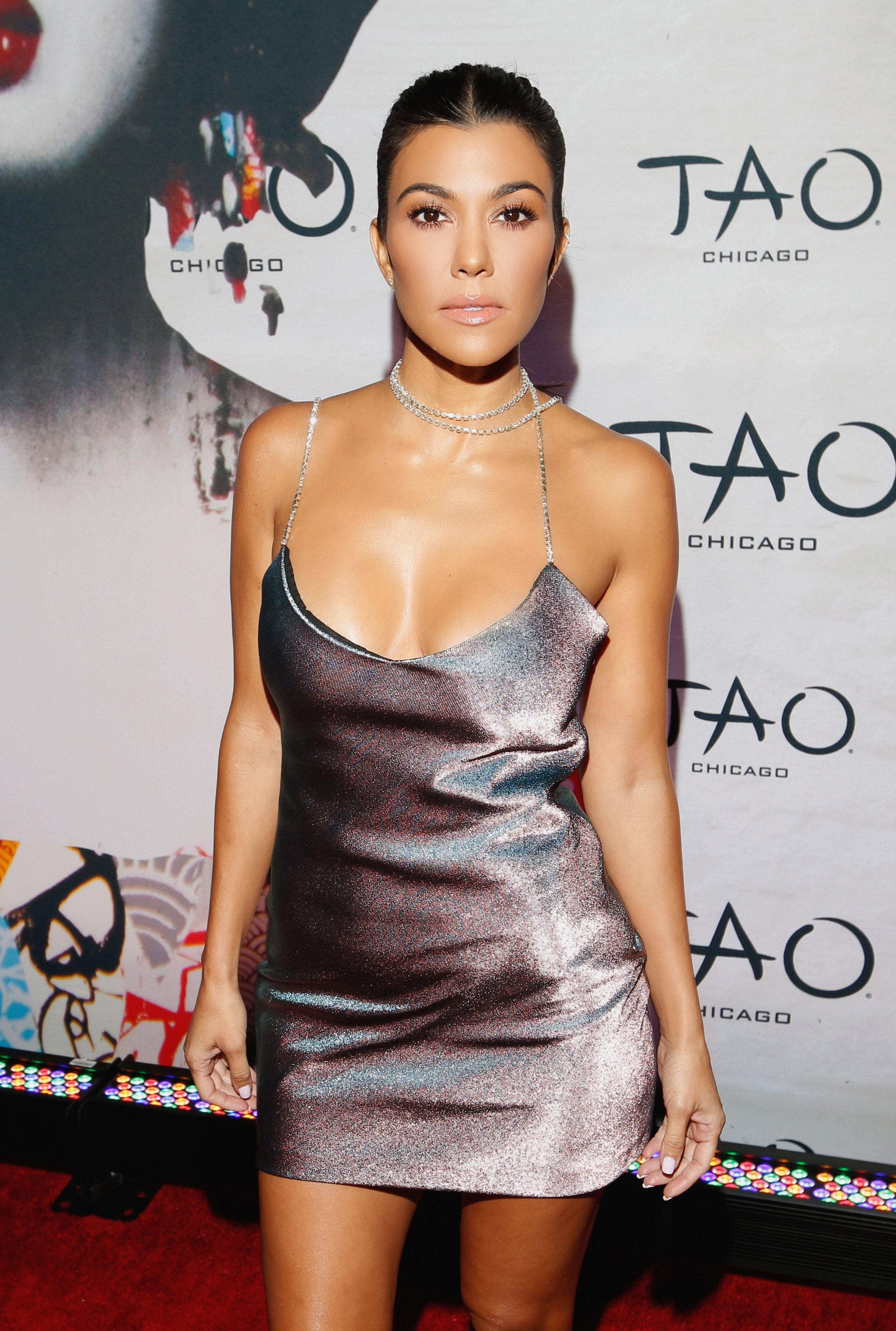 "And to the person relentlessly pretending to be Mason, ultra ultra ultra creepy!!!!!" she wrote.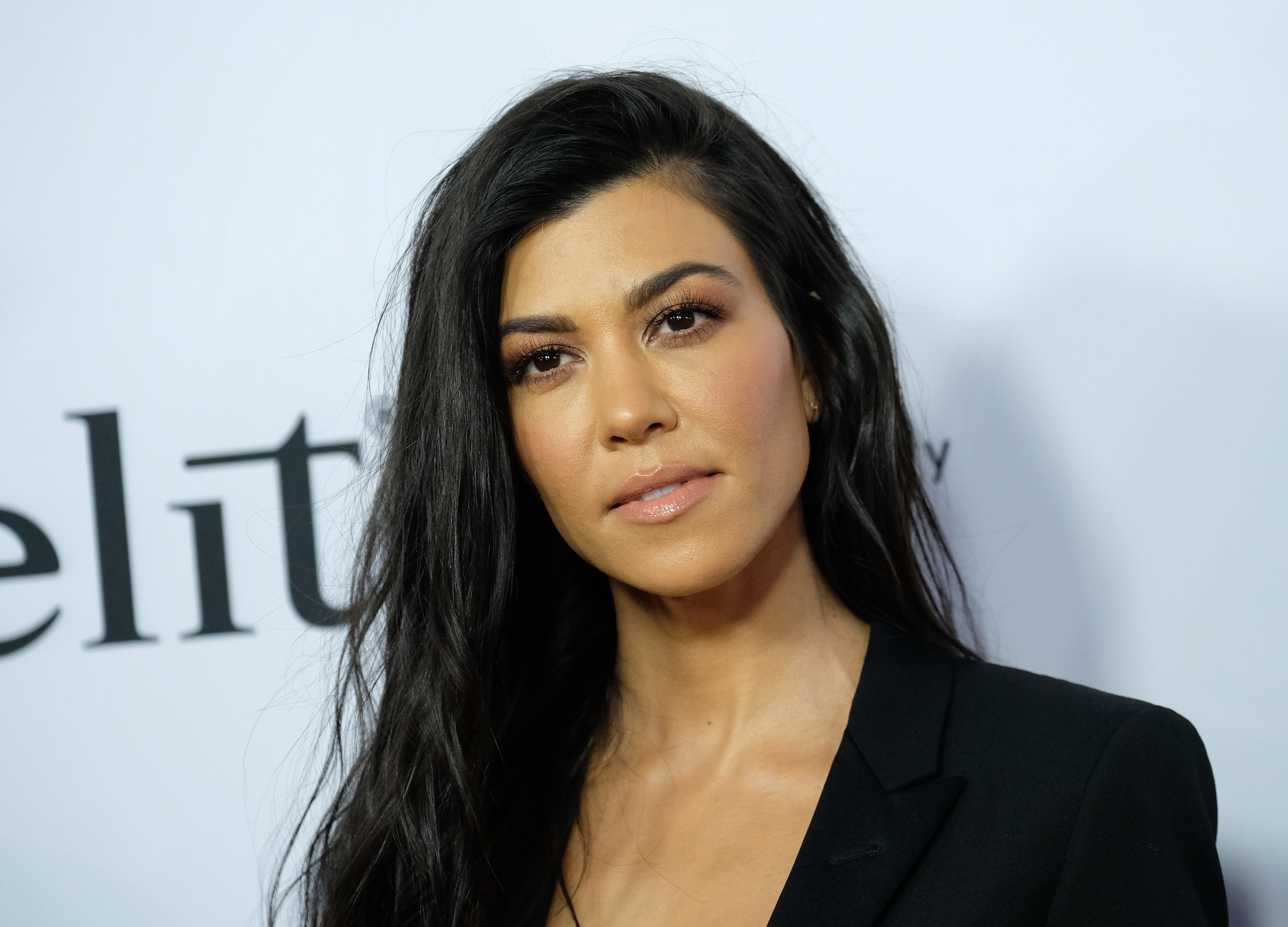 So it's pretty clear that the mystery account — or any fake pages, for that matter — does not belong to Mason Disick.
As for all the wedding rumors, Kylie has yet to shut things down or address that now-viral registry — but we'll most definitely let you know if she does!