In 2008, Travis Barker survived a deadly plane crash that killed four of the six passengers on board.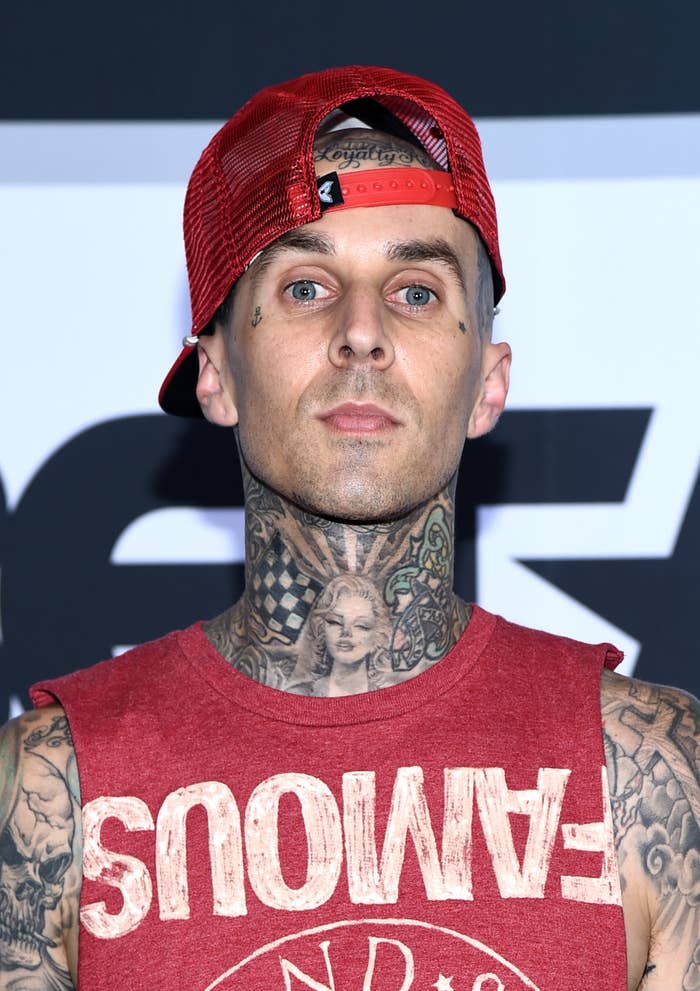 The private jet crashed during takeoff at an airport in South Carolina. Travis and his longtime friend Adam Goldstein were the only survivors.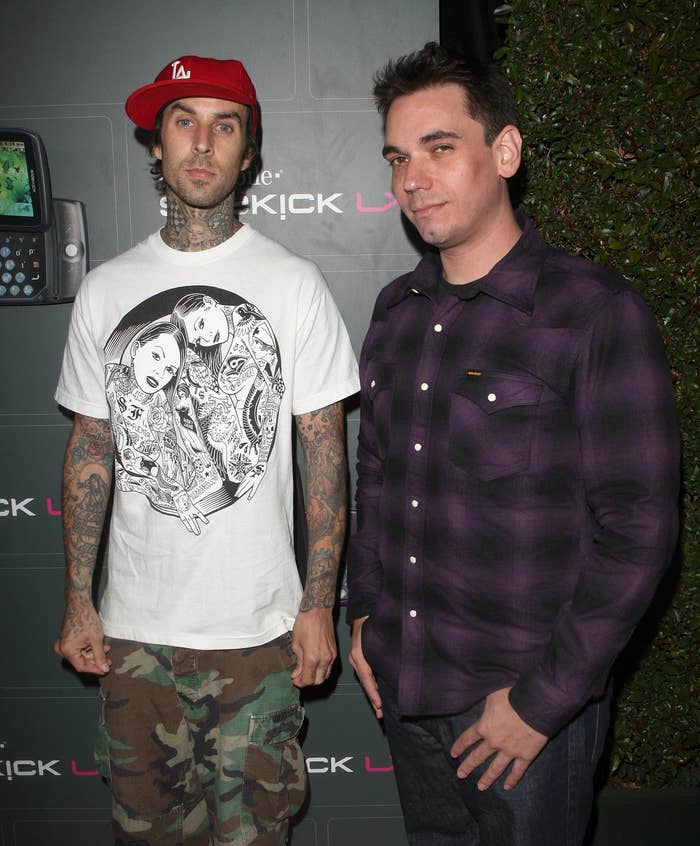 Recalling the harrowing experience during a 2015 interview, Travis detailed being "soaked" in fuel after jumping into the jet when the plane set alight, resulting in his entire body being set on fire.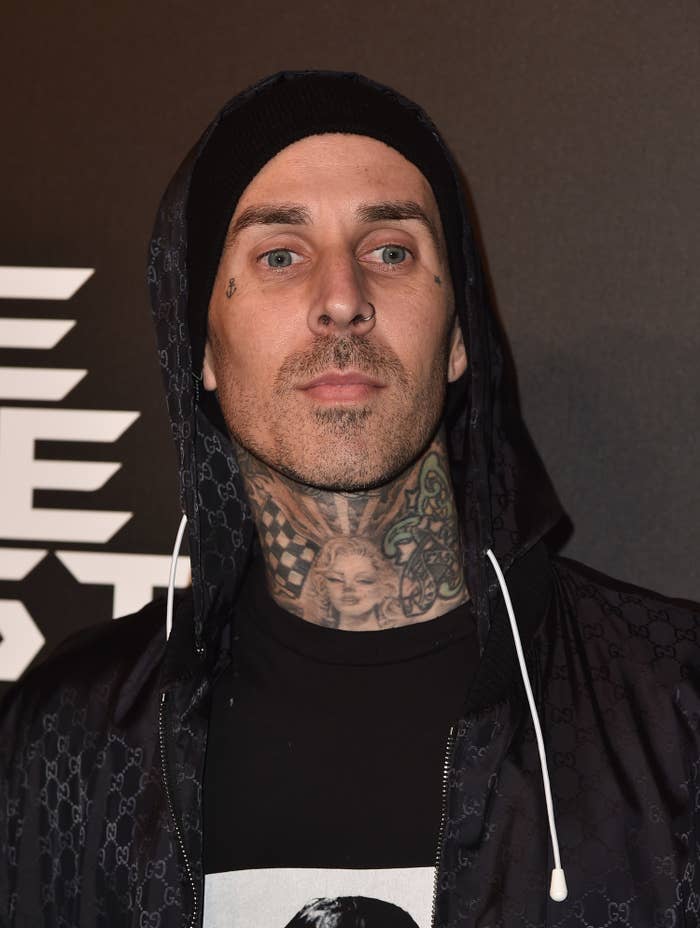 "The plane's on fire and my hands are on fire so I unbuckle my seat belt and I jump right into the jet, which holds all the fuel," he said on Good Morning America. "I basically ignited my whole body in fire. I'm so soaked in jet fuel, there's nothing I can do to put the fire out."
"I'm completely nude at this point...I'm running, grabbing my testicles, my genitals...and then the plane explodes," he added.
As a result, Travis suffered third-degree burns on 65% of his body and had to spend 11 weeks in the hospital undergoing 27 surgeries.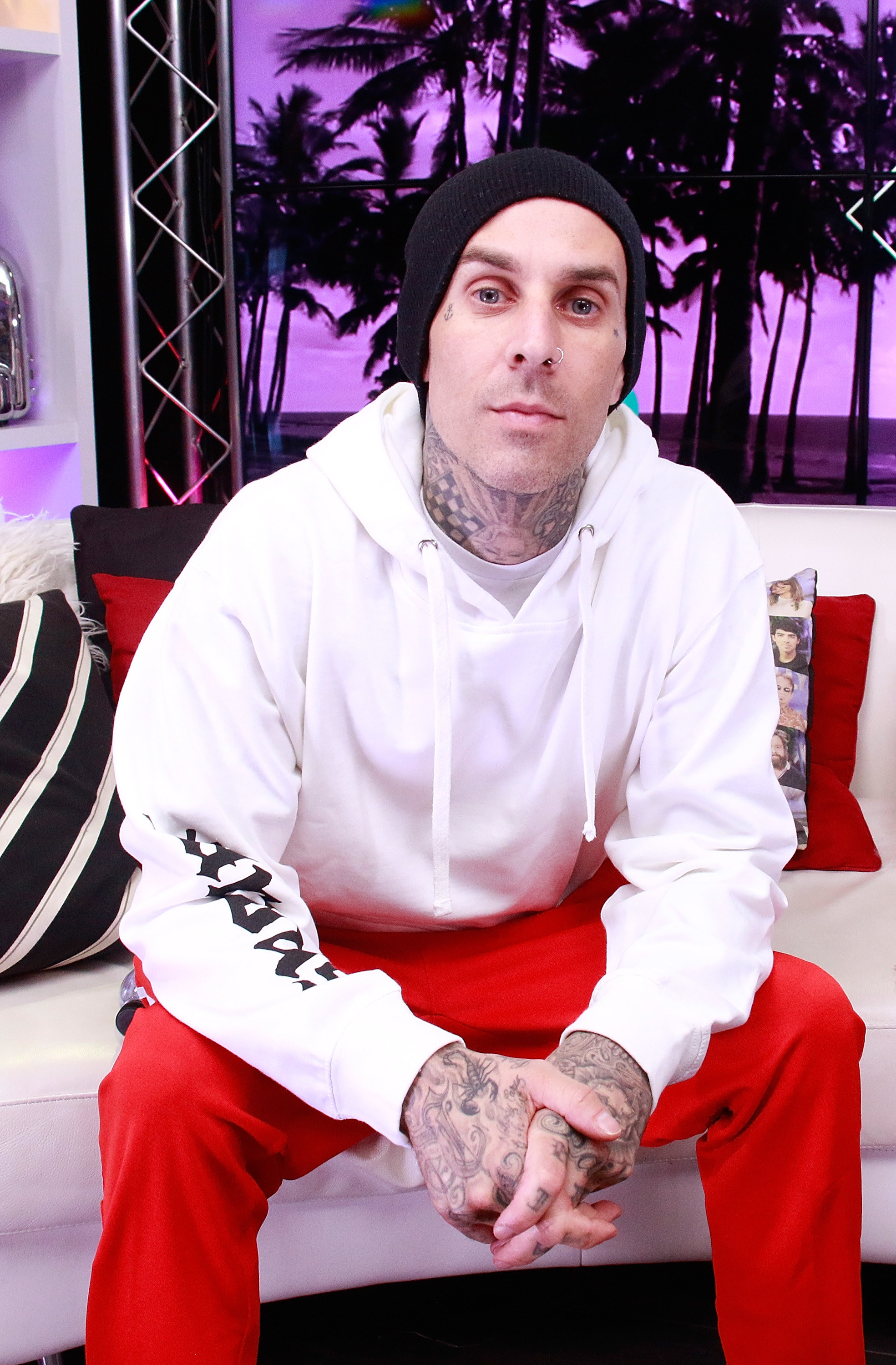 And although Travis was fortunate enough to recover physically, he wound up experiencing severe survivor's guilt and post-traumatic stress disorder. For the next 13 years, he wouldn't step foot on a plane.
"I couldn't walk down the street. If I saw a plane [in the sky], I was determined it was going to crash, and I just didn't want to see it," he said during an interview with Men's Health last May.
However, this changed after Travis began dating Kourtney Kardashian, to whom he is now married.
In August 2021, fans were shocked to learn that Travis had flown on a plane again for the first time since surviving the crash — and he later praised Kourtney for being the one to help him overcome his fear. "With you anything is possible," he wrote alongside a sweet photo of them embracing in front of a jet.
And this flight ended up being the first of many, with Travis going on to take several vacations with Kourtney to places like Cabo, Venice, and Paris.
The pair even ended up getting married in Portofino, Italy, in May this year and had to travel to Europe not just for the ceremony, but also for dress fittings and preparation ahead of the wedding.
And this week's episode of The Kardashians on Hulu gave us some insight into Kourtney and Travis' travels, documenting their trip to Milan for their outfit fittings.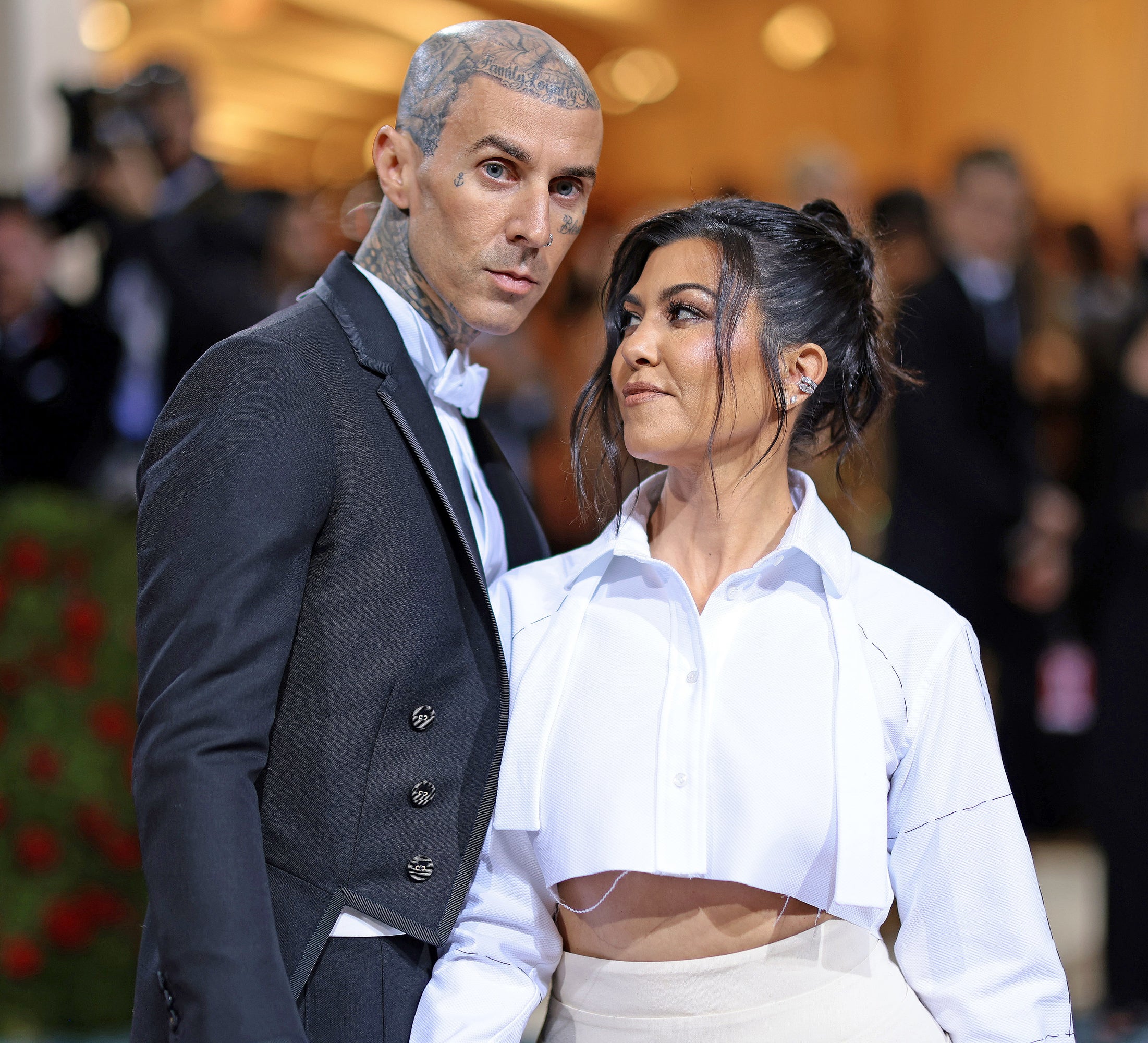 In footage of the pair aboard a private jet before takeoff, Travis looks visibly scared and uneasy as he grips onto Kourtney's hands. She calmly asks him, "Wanna say a prayer?" to which he silently nods.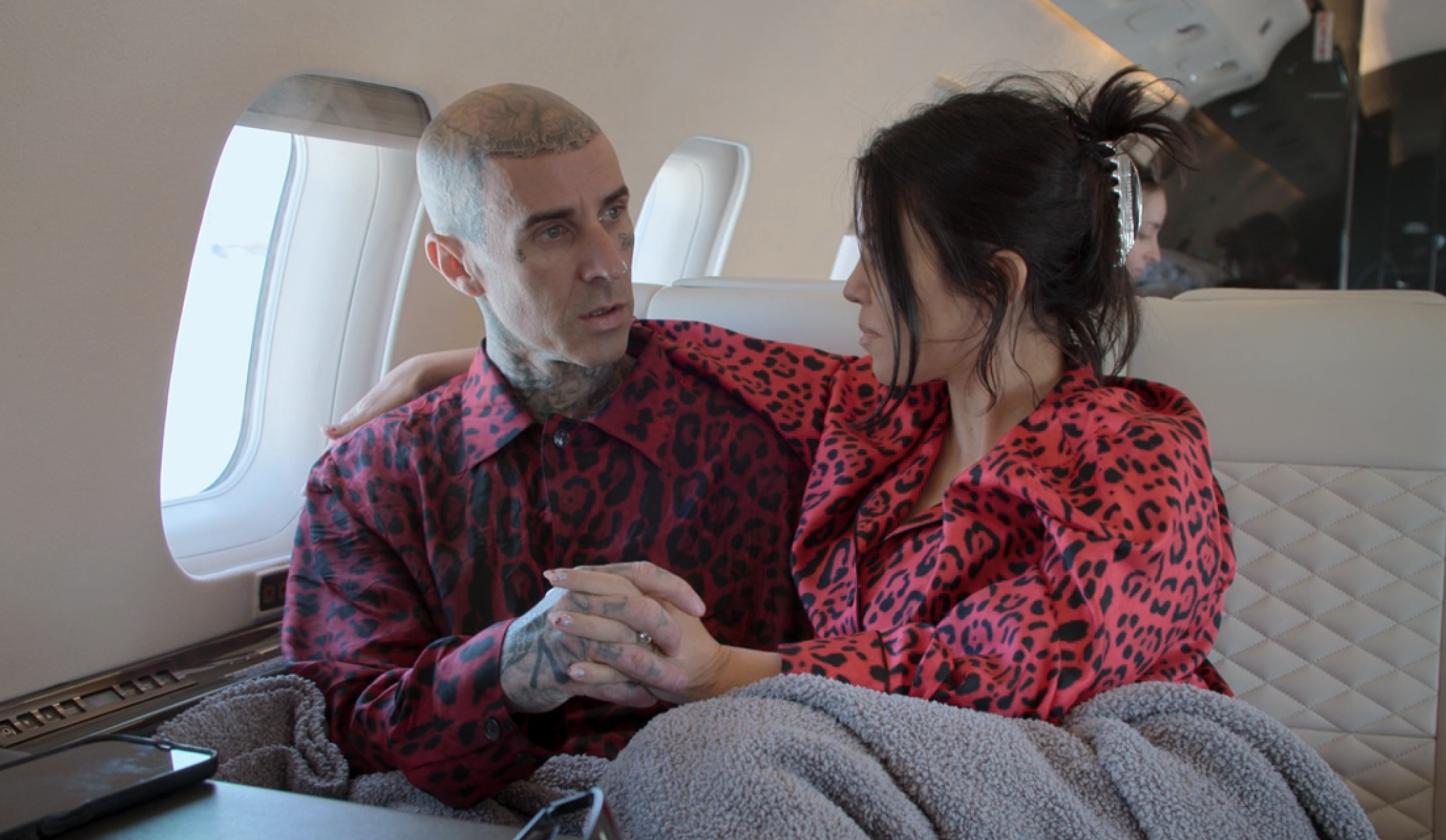 Despite appearing to be uneasy, Travis remains calm, leans back, and closes his eyes as Kourtney softly recites a prayer. "Dear Lord Jesus," she begins. "Please take us from LA to Italy safely. Please give us comfort and peace."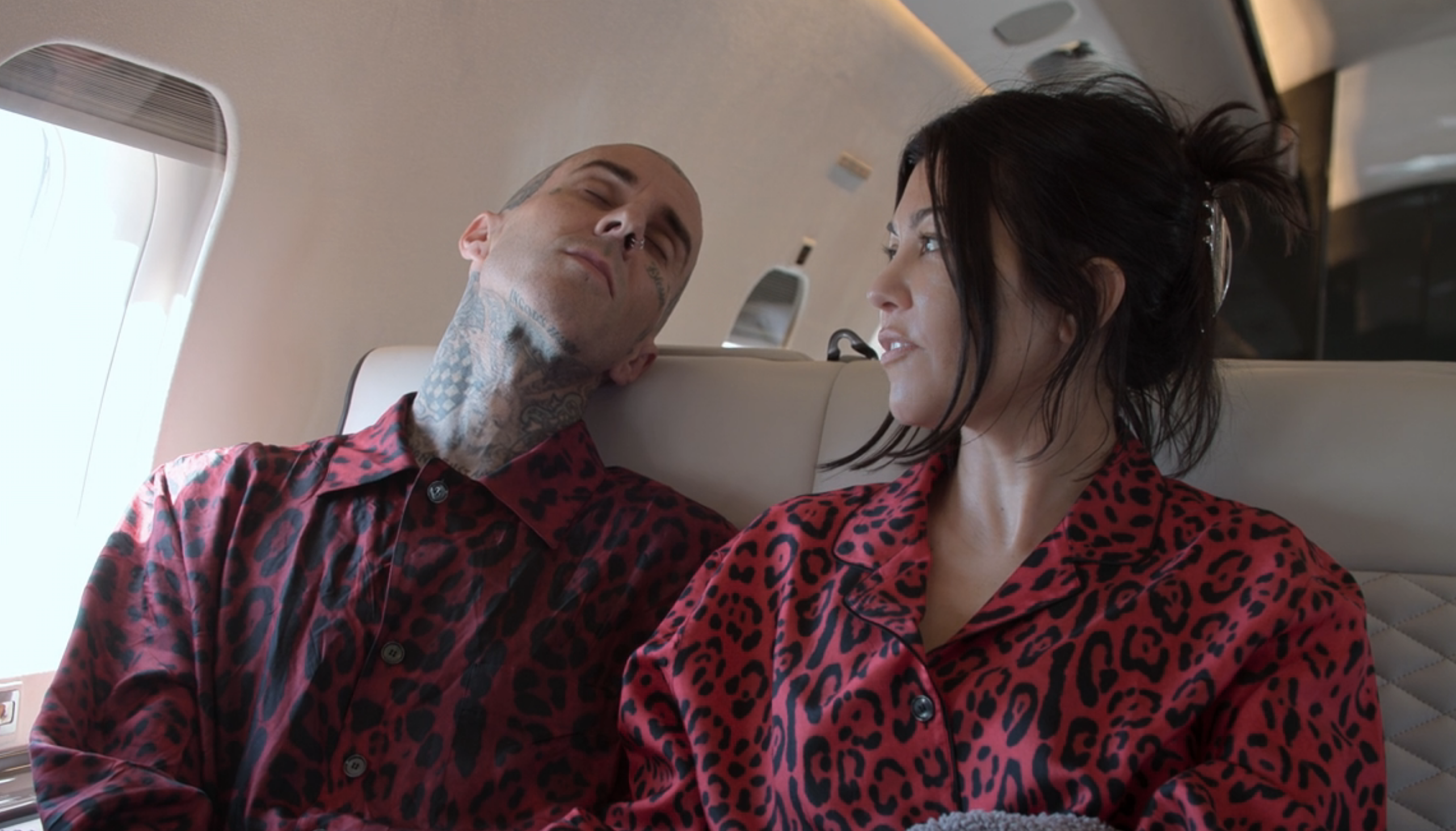 "May Angels sit on our wings of our plane in Jesus' name," she adds. "Amen." Travis then says, "Thank you God, amen."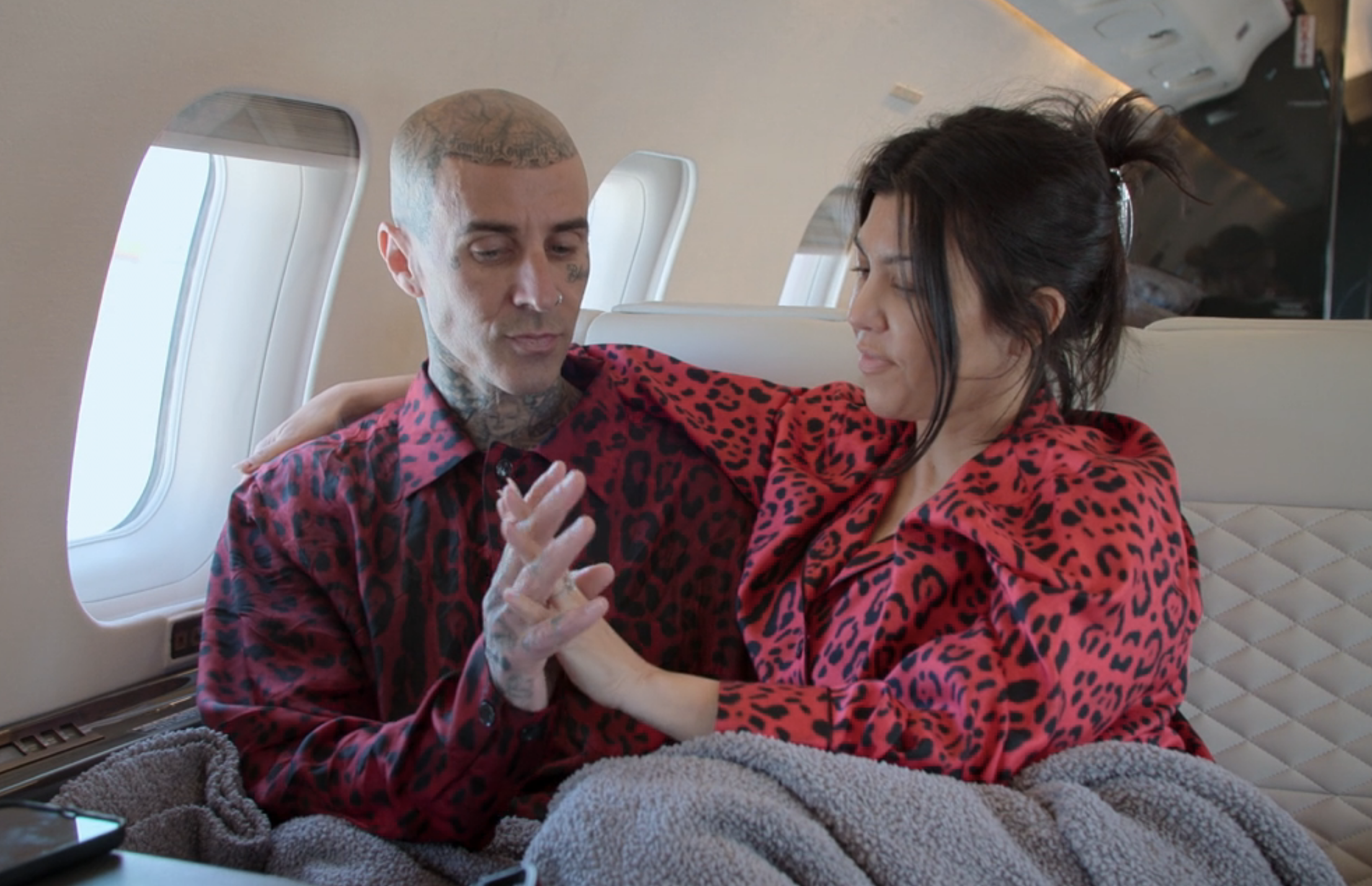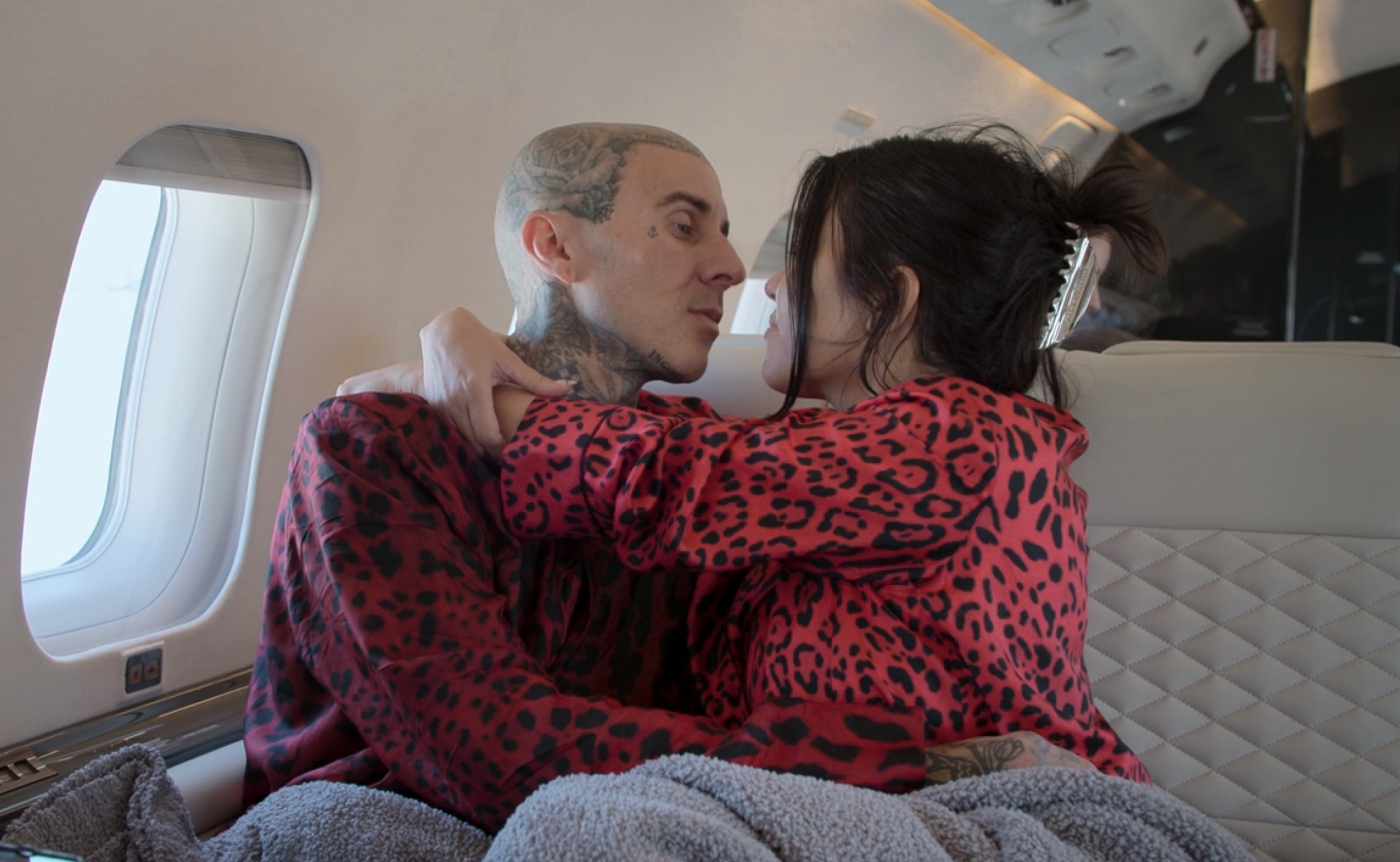 "The fact that he nearly died in a plane crash and Kourtney was the first one to get him back on a plane is a love story in itself," one person wrote alongside a teary-eyed emoji.
"This scene is sooo meaningful," another person said.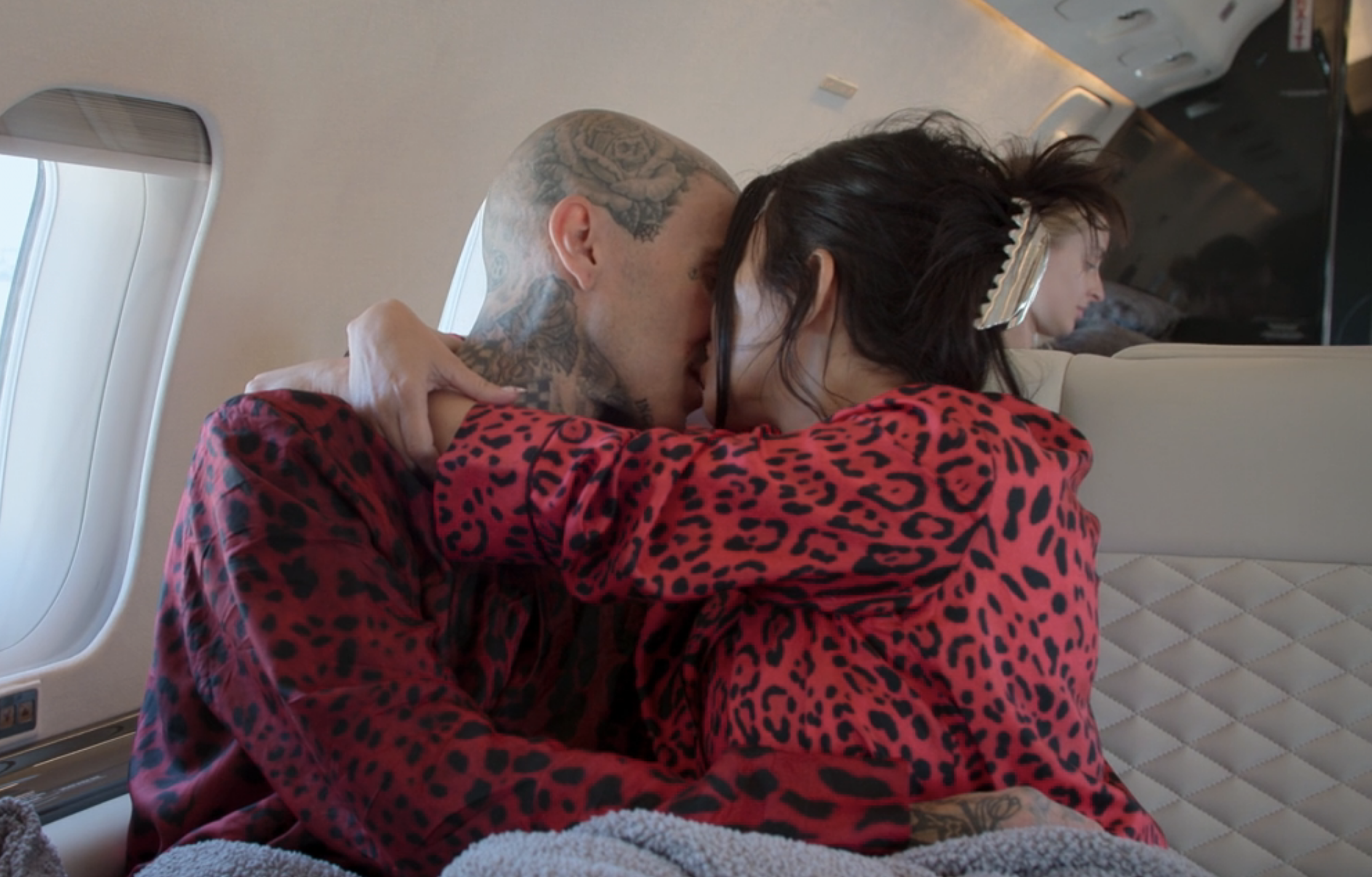 On Twitter, fans echoed the same sentiment. "The fact that kourtney has travis so calm in a plane [is] so cute," one person wrote.
"The prayer on that flight was so cute. I absolutely love Kravis!!!" read another, which Kourtney herself liked.
And Kourtney went on to tweet about the heartwarming moment too. Quoting a tweet from a fan that read: "'with you anything is possible,' i want the kind of love with someone who makes me feel like i'm safe no matter what as long as they're by my side. @kourtneykardash @travisbarker you guys are amazing," the reality star added a red flaming heart.
You can watch this episode of The Kardashians on Hulu or Disney+ now!