If you're a fan of Kim Kardashian, you'll know that among her ever-growing list of business ventures, the most successful is the multibillion-dollar shapewear brand Skims, which was founded in 2019.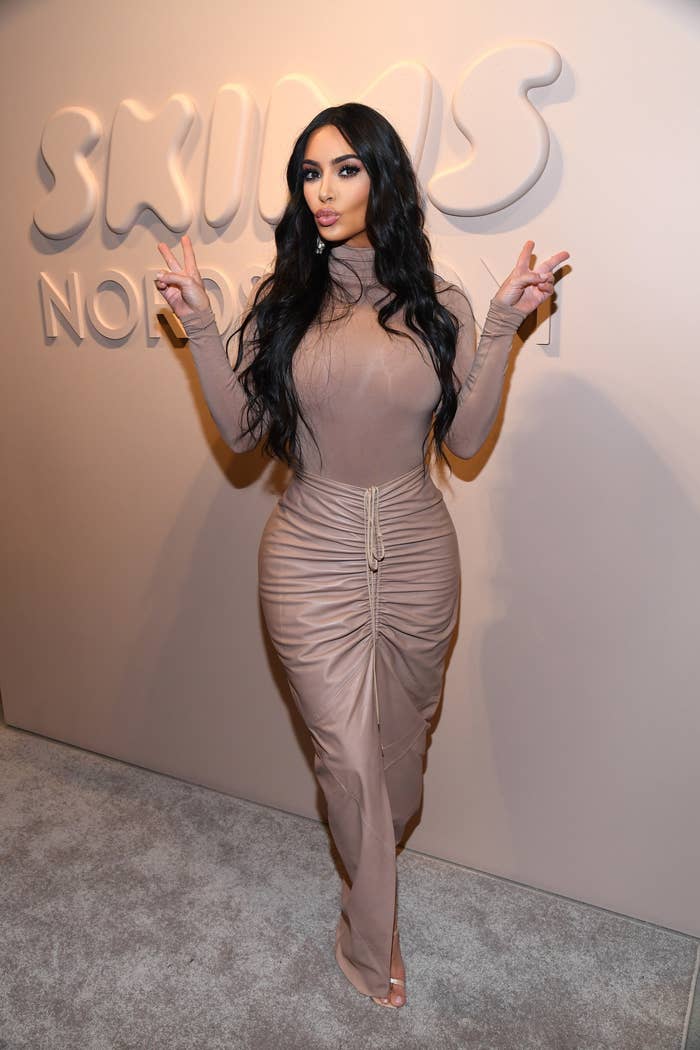 Selling undergarments, loungewear, and so much more, Skims prides itself on "setting new standards by providing solutions for every body," with the pieces being sold in a wide range of sizes and skin tones.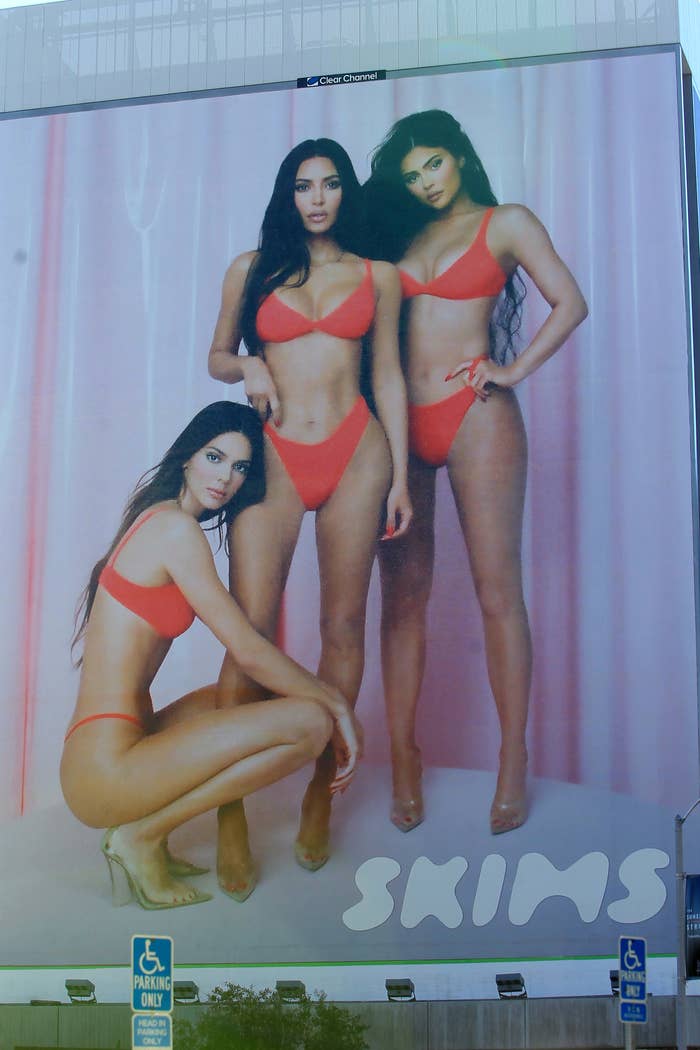 For the most part, the brand has recently been labeled "super inclusive" by buyers who have commended the versatility of the items. Its latest swimwear collection, Skims Swim — which includes pieces like long-sleeved suits, shorts, and one-pieces with no cutouts — has garnered tons of praise in particular.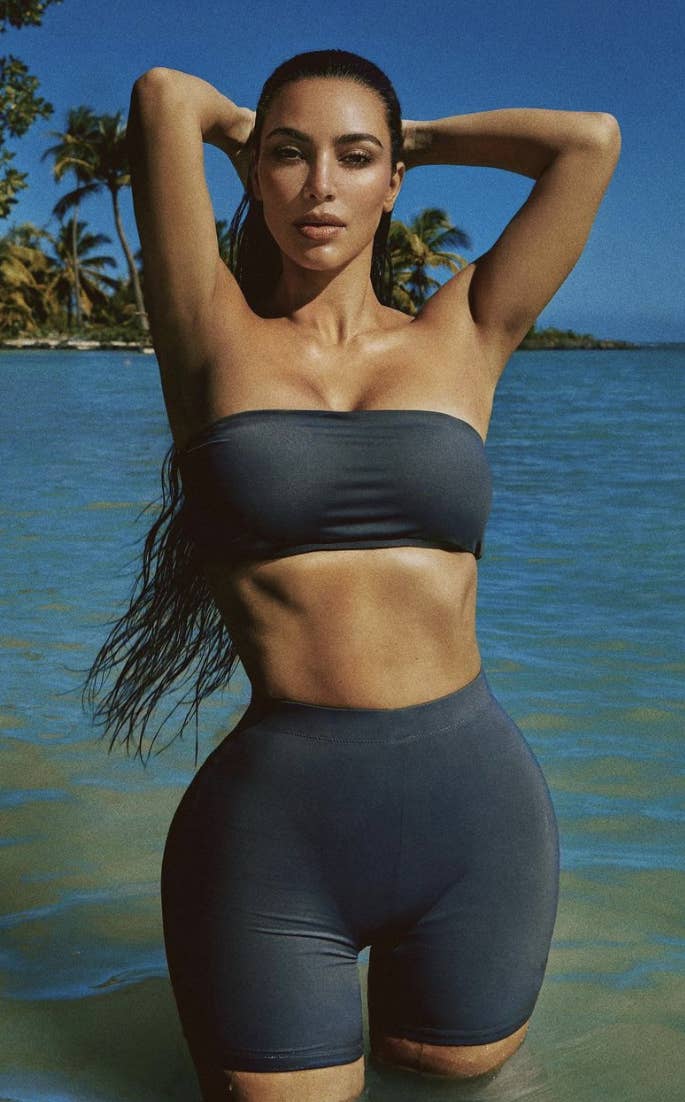 However, it looks like some Skims items haven't been providing suitable coverage in all departments, with Kim's sister Khloé Kardashian calling the business owner out over the mere "sliver" of fabric in the crotch area of the bodysuits.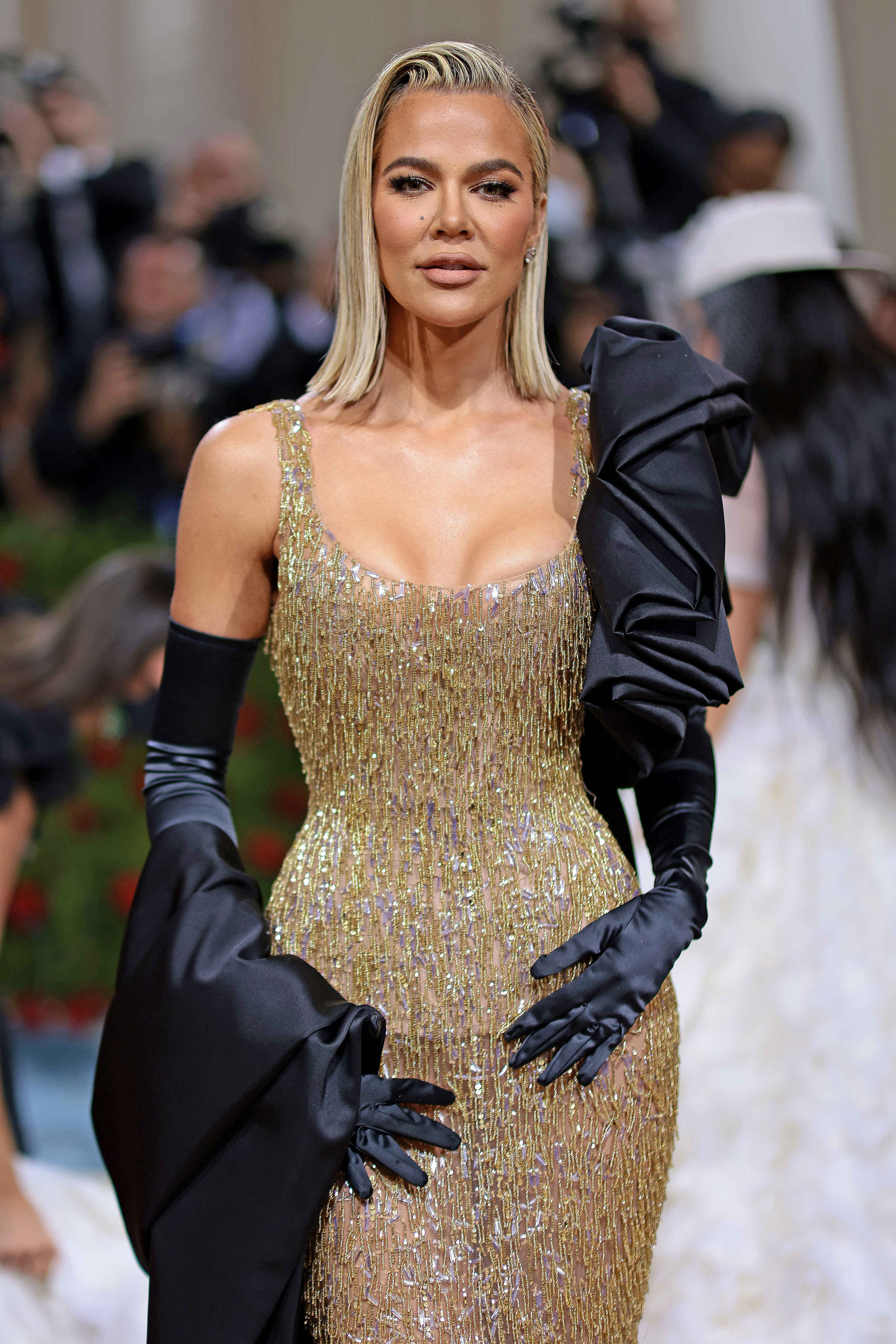 "You know the bodysuit [with] ruching?" Khloé said during an episode of their family's Hulu reality series, The Kardashians, that aired in April. "I'm wearing it right now, and it's amazing. But it's a sliver — it is supposed to just cover my clit?"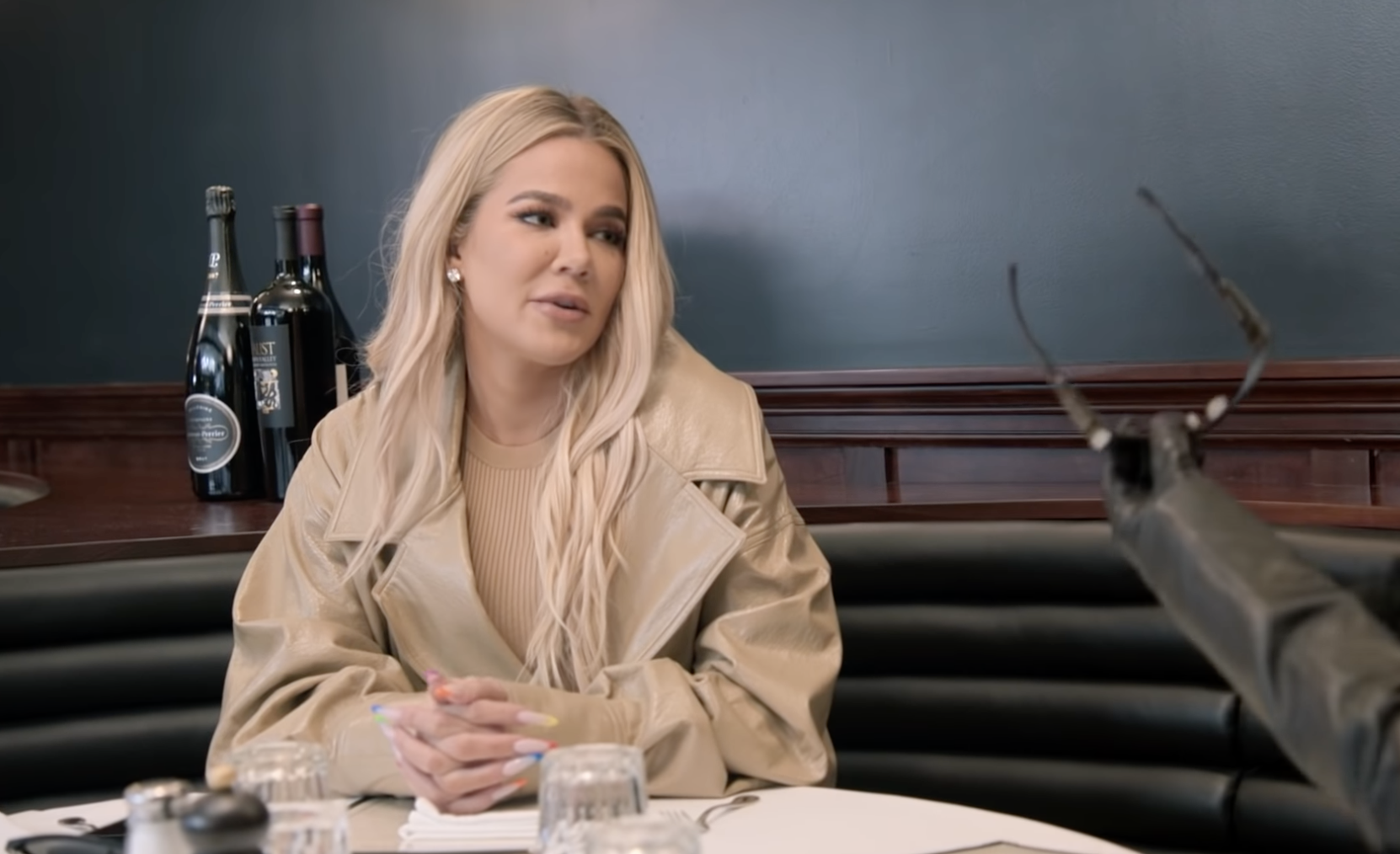 "The vagina needs a little more fabric," she added, saying the garment needed to be "a little wider."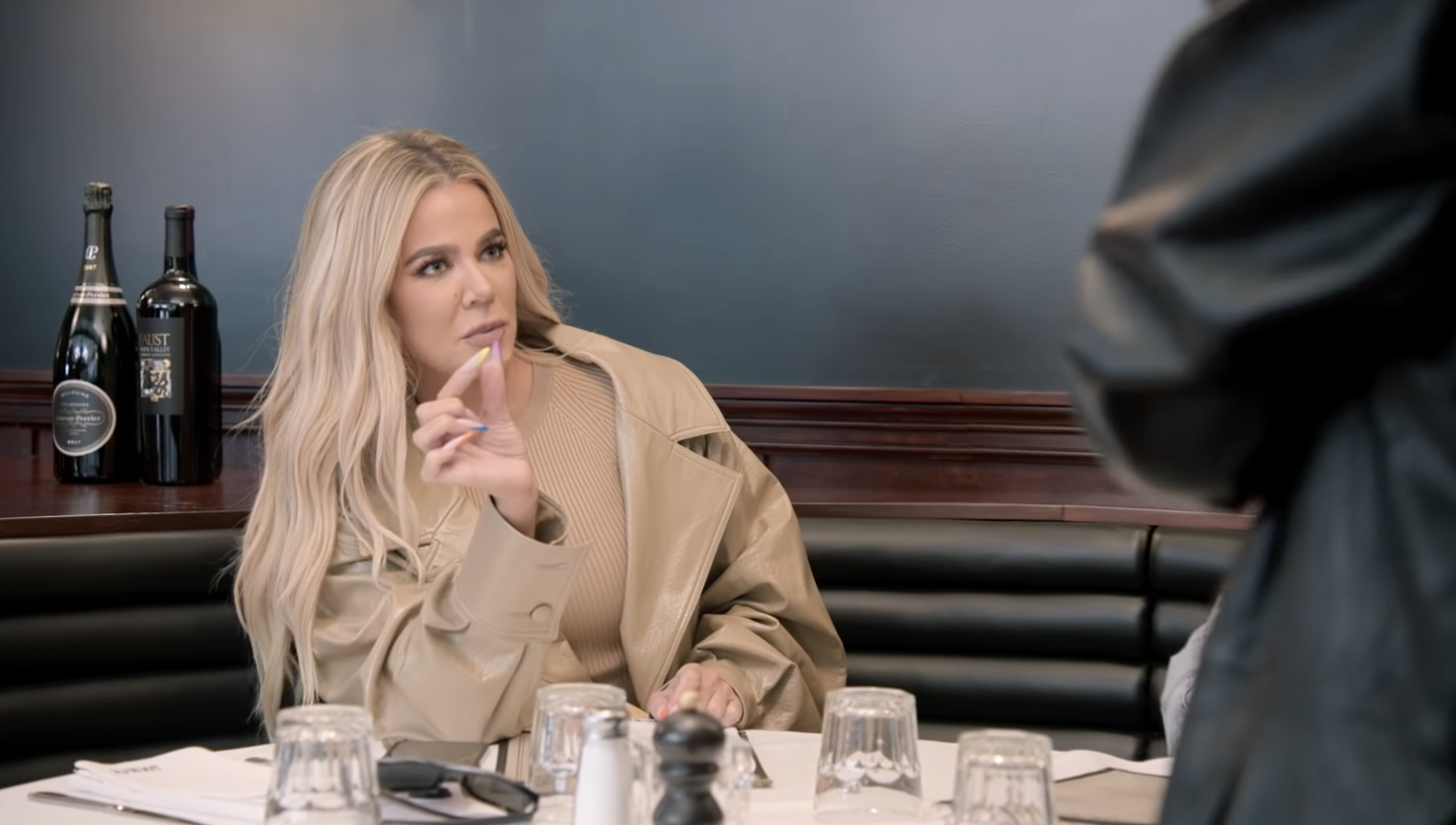 In response, Kim simply joked that her sister had a "big puss," while Khloé quipped that her sisters often "make fun" of her "for having a bigger vagina than most."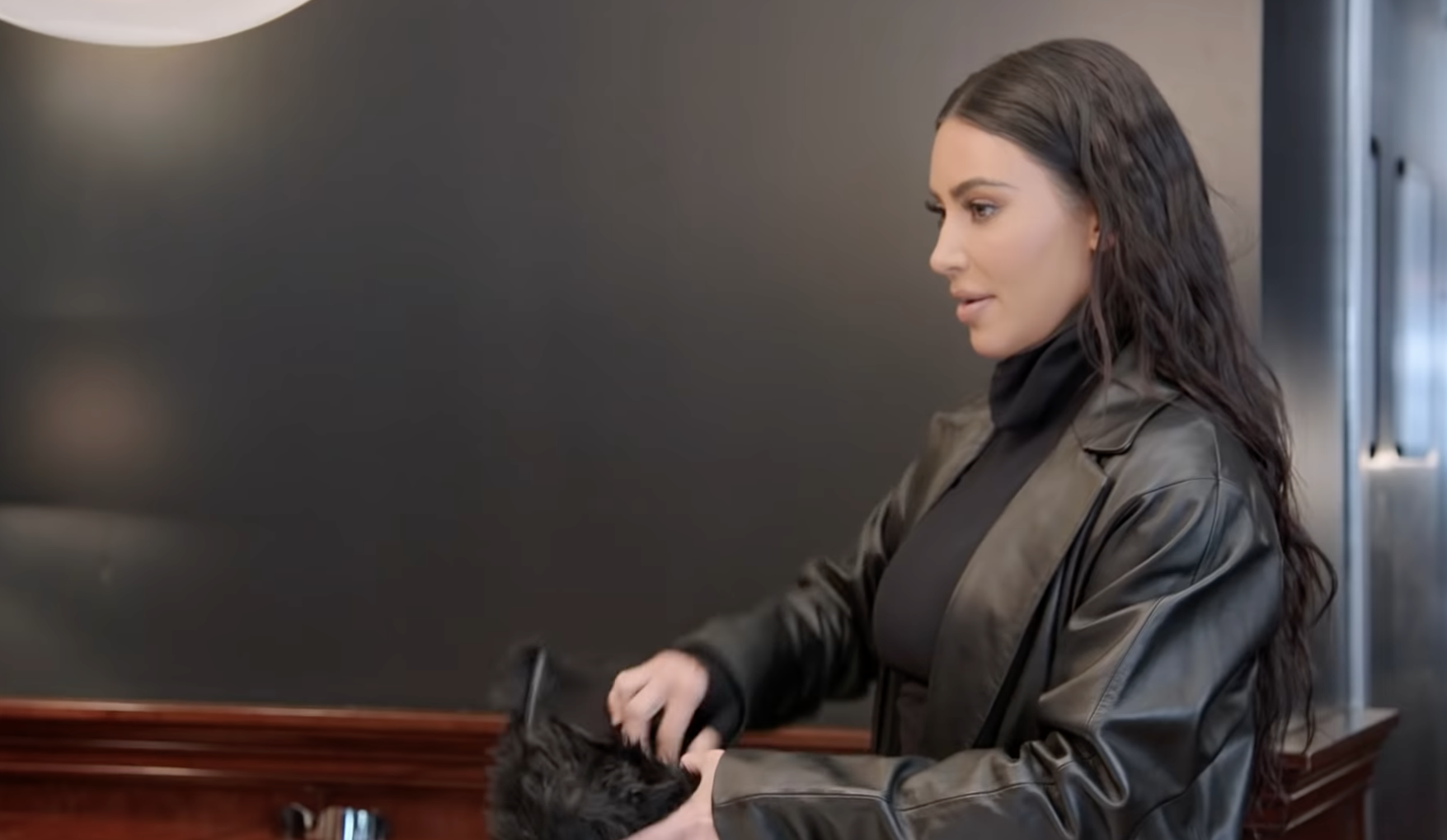 But now, it looks like Kim has taken Khloé's suggestion, unveiling a brand-new Skims design made "just for" her sister.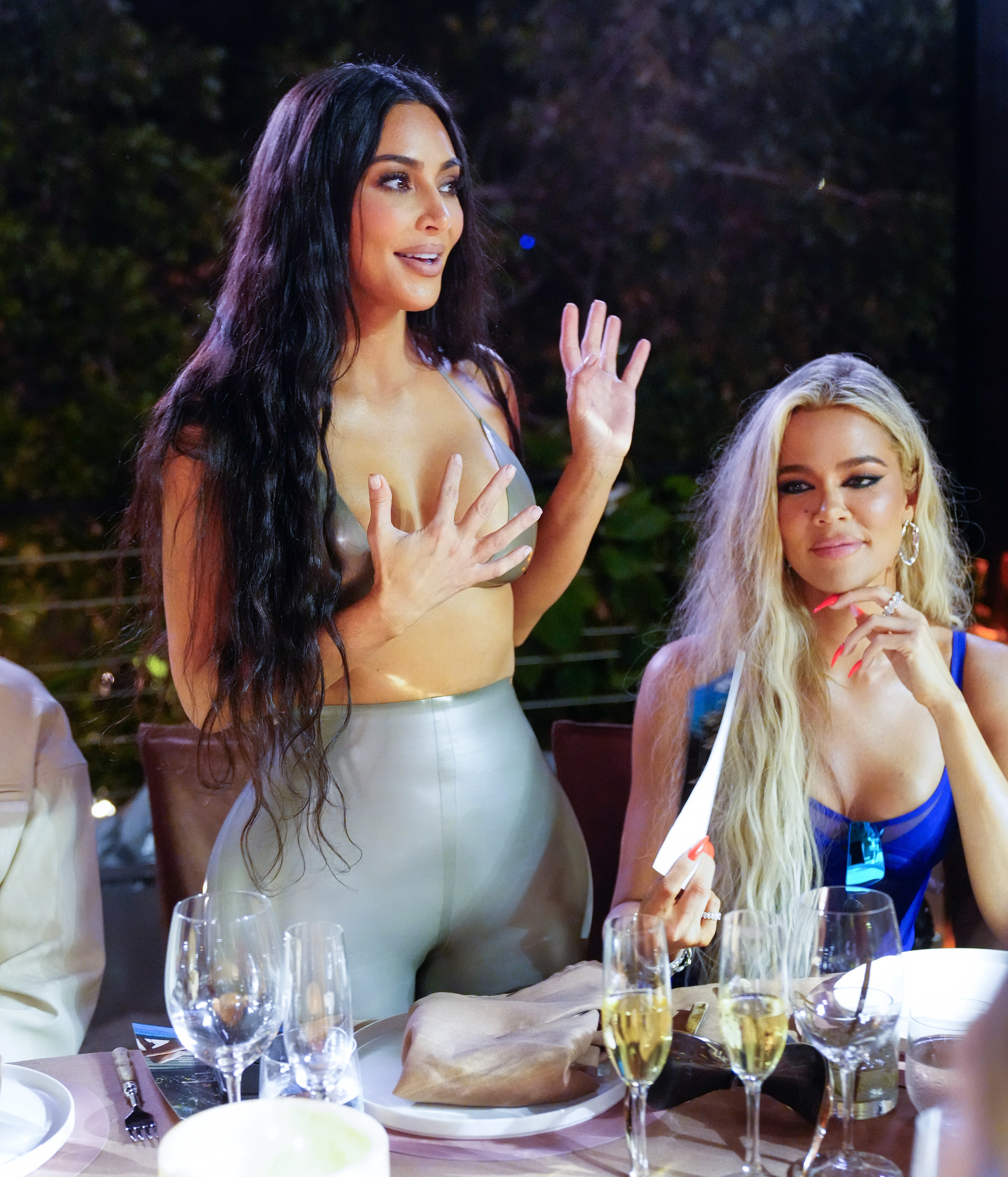 On Instagram on Thursday, Kim revealed she's focused on "widening" the crotch area of the bodysuit as she documented a meeting she was in.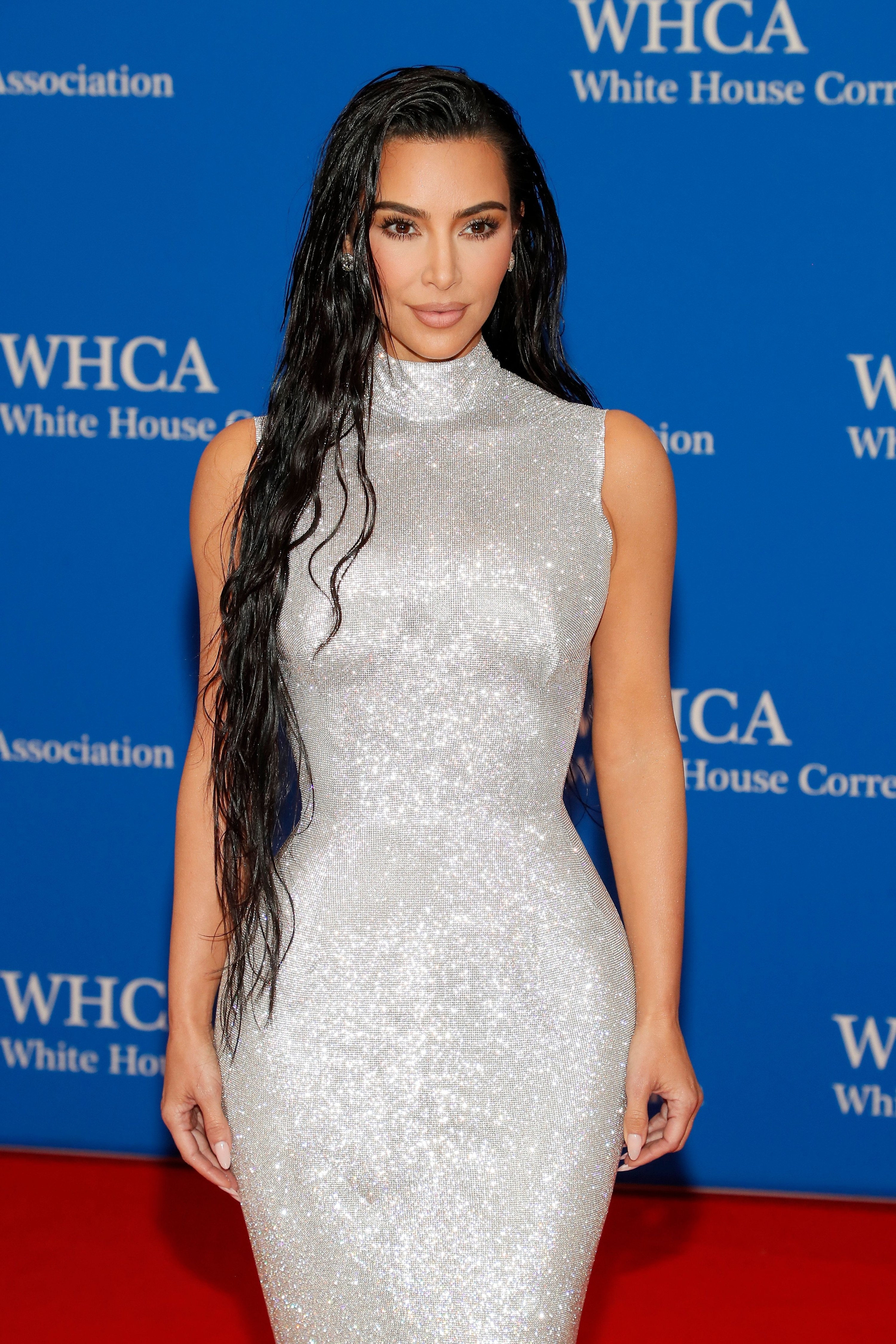 "Khloé, you would be so proud," she said in a video posted to her story. "I'm in a full Skims shapewear meeting, and guys, we are making the vagina part in the bodysuit thicker," she added — before correcting herself and saying, "Wider."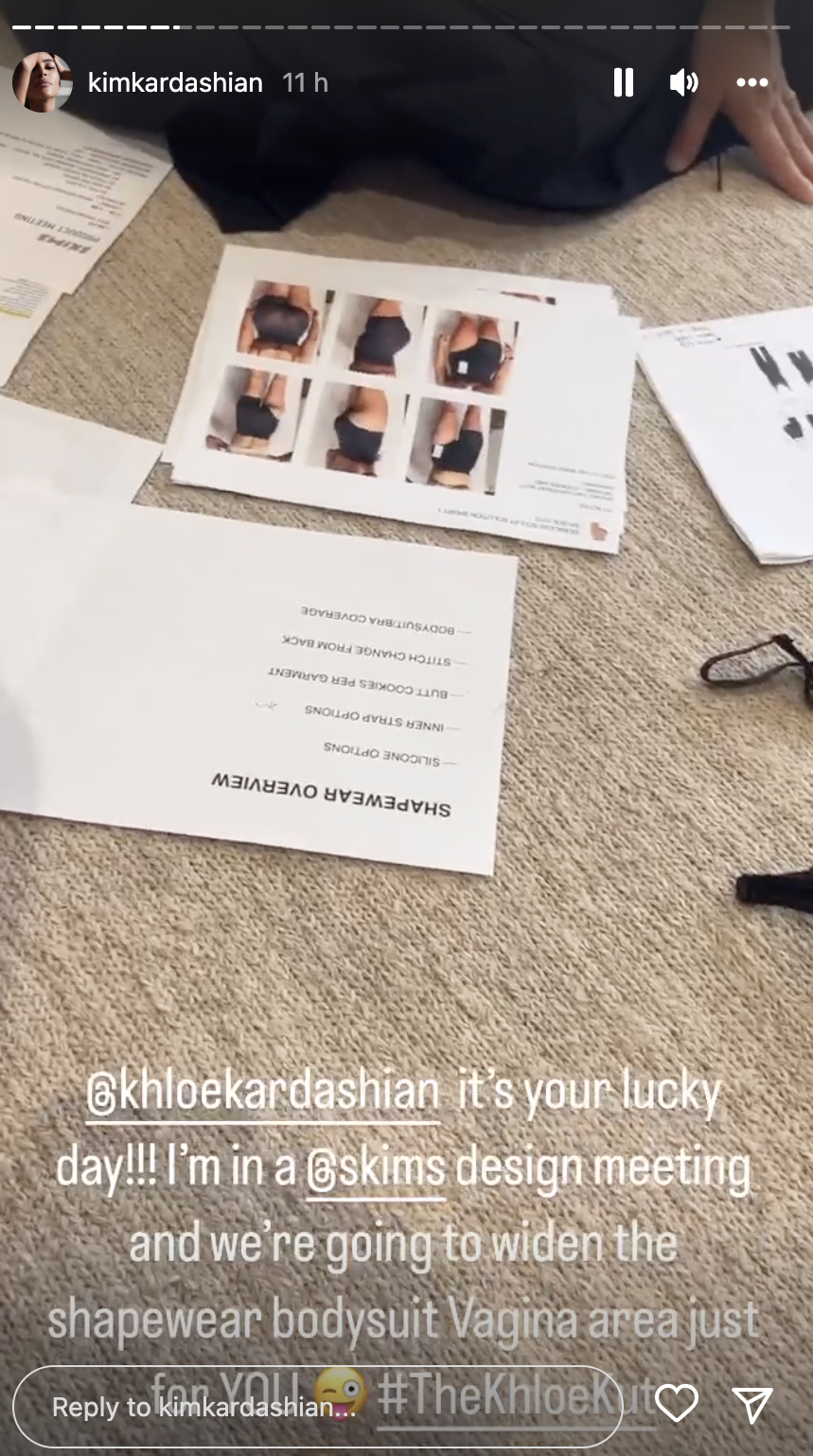 "And we're changing a few things for all of the comments and questions that you guys have been asking for a really long time," she noted.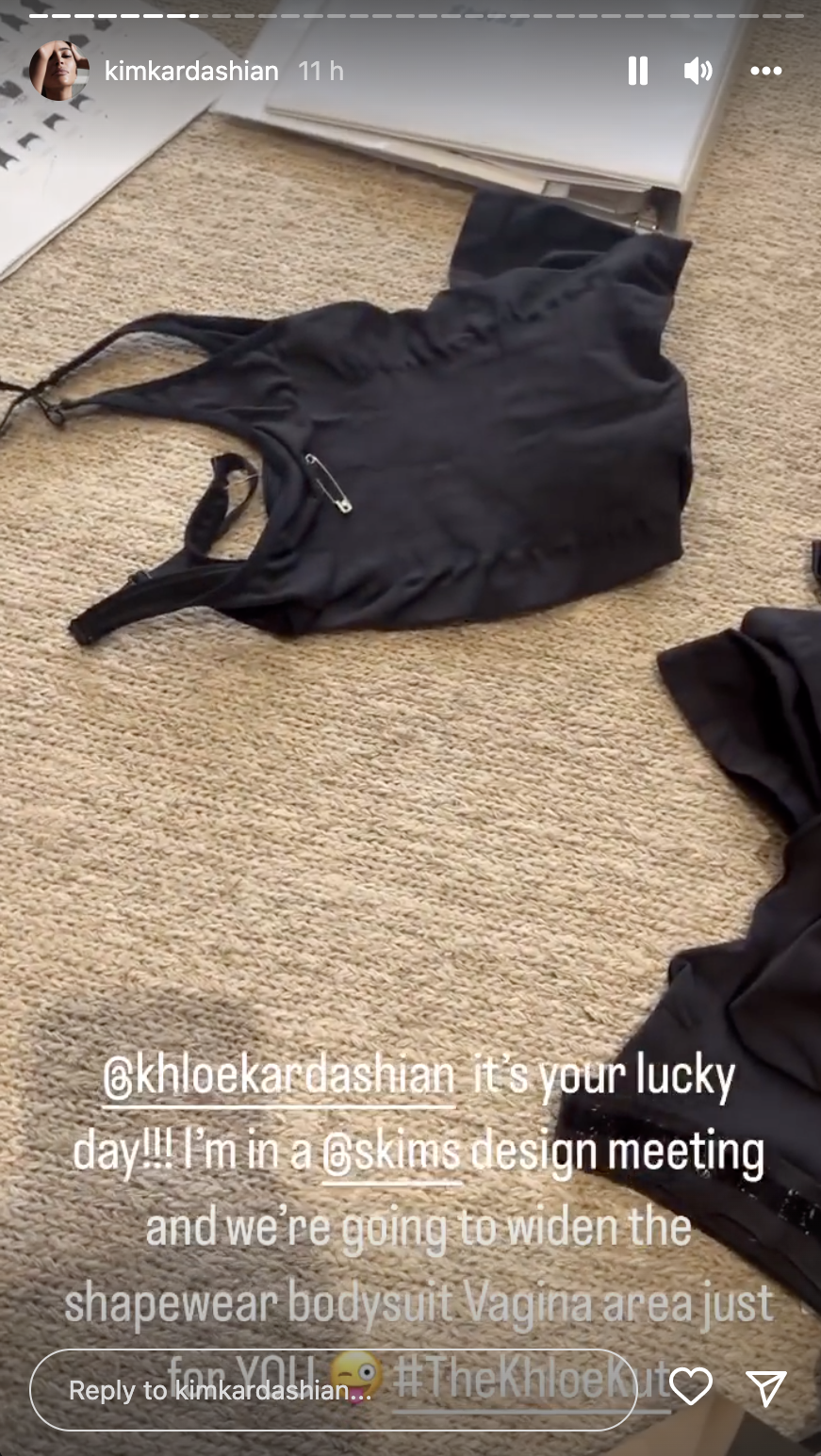 Over the video, Kim wrote: "@khloekardashian it's your lucky day!!! I'm in a @skims design meeting and we're going to widen the shapewear bodysuit Vagina area just for YOU," alongside the hashtag #TheKhloeKut."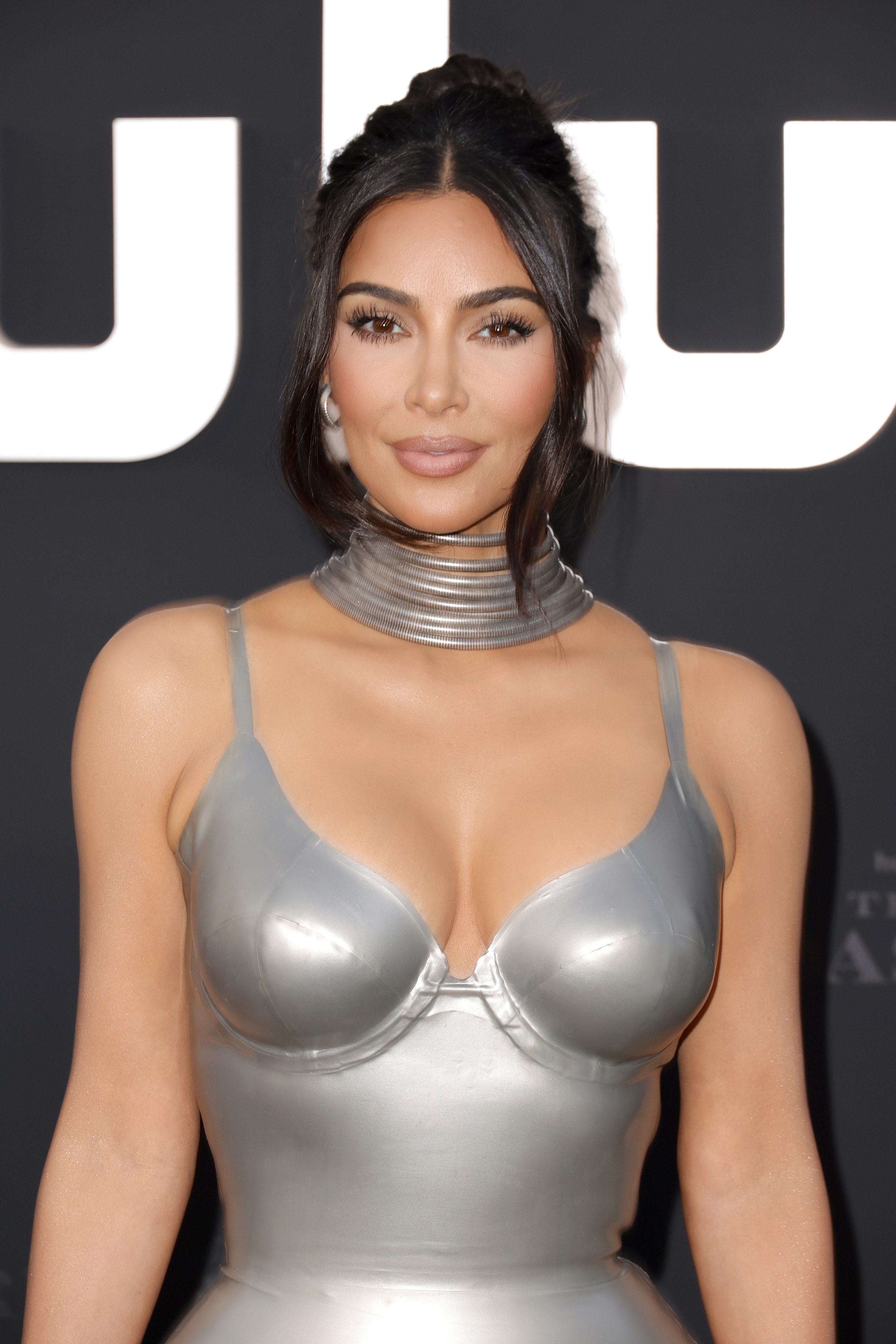 In a second clip posted moments later, Kim zoomed in on the redesigned garment, saying: "Just for you, Khlo. Widening it."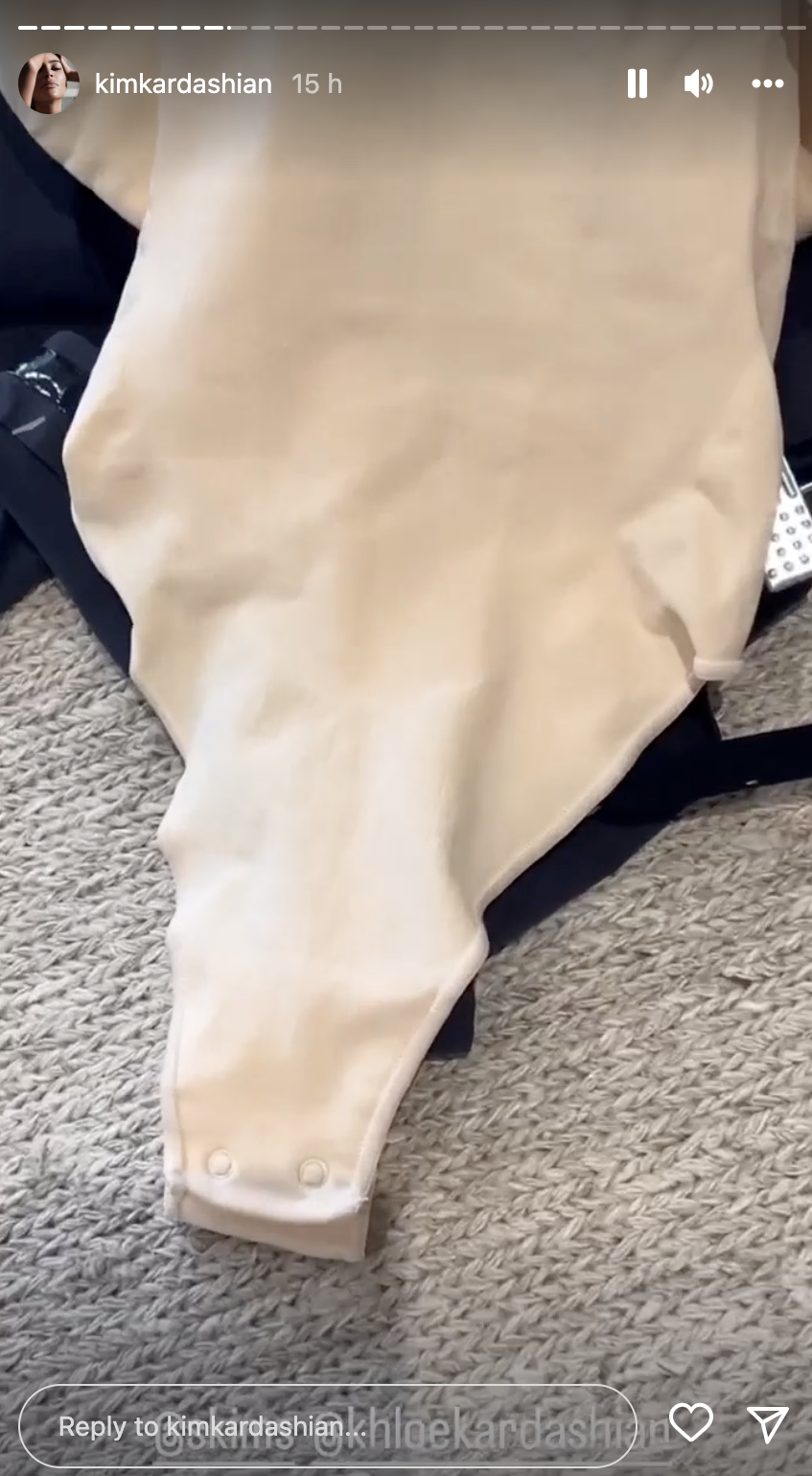 Several fans were taken aback by Kim's candid stories and shared their thoughts on Twitter. "Kim so out of pocket for posting on her story that shes doing a Skims revision to make the vagina part bigger just for Khloe …. ???" one user wrote.
Another person said, "Kim saying she's making a wider vaginal section on skims just for khloe is so funny." A third tweeted, "I would die if I was Khloe. Kim talking about the wide vagina."
Additionally, some people suggested that Kim's new and improved "wider" design actually appeared to be completely "normal" sized.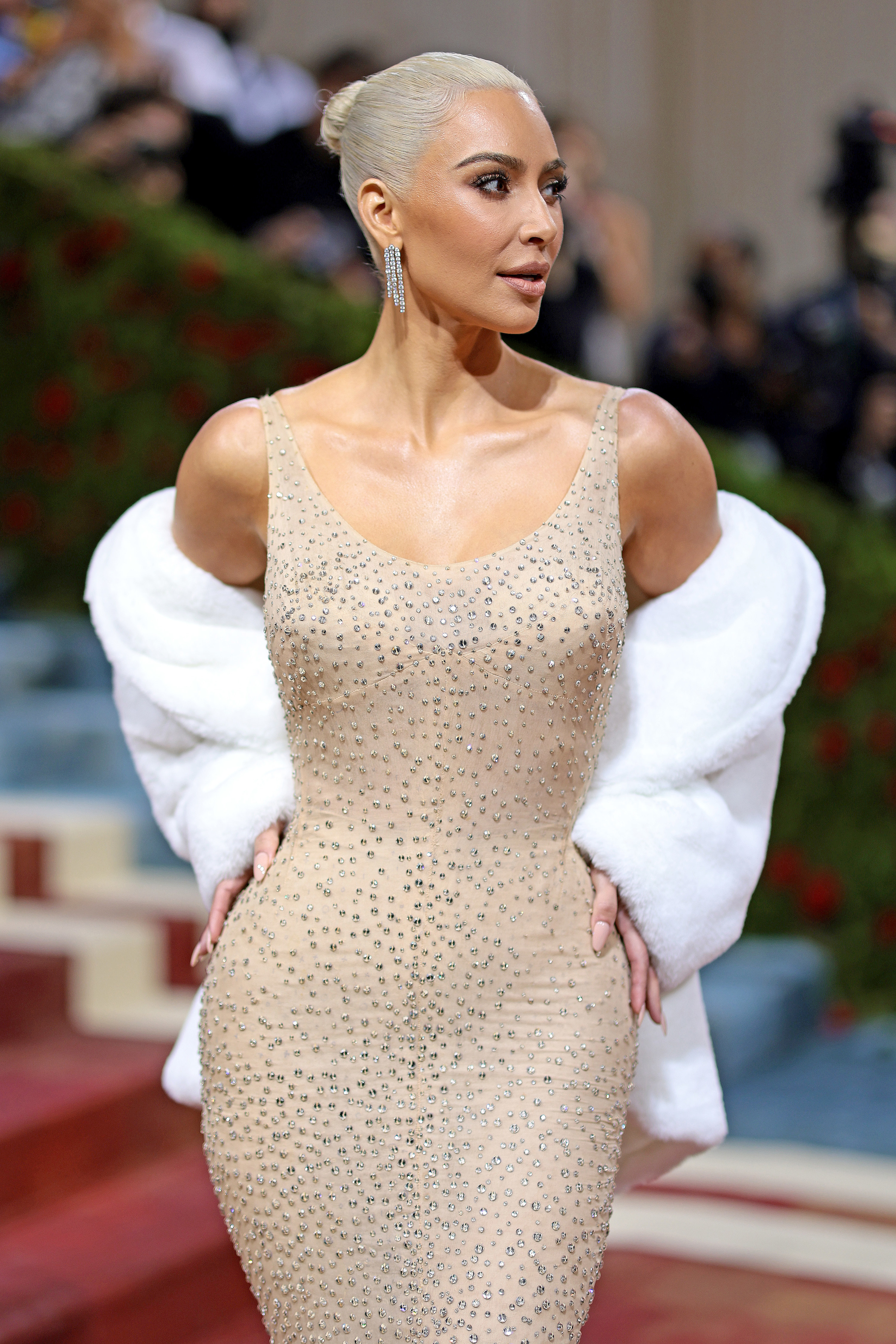 "Kim kardashian being like here look khloe we're widening the skims crotch for you and your fat vagina…sorry wtf if this is them bigger what the fuck was it before?! this is what it should have been! this is normal?!" one person tweeted.
When Khloé originally expressed her concern over the lack of coverage offered by the Skims suit, numerous viewers revealed they'd run into similar issues.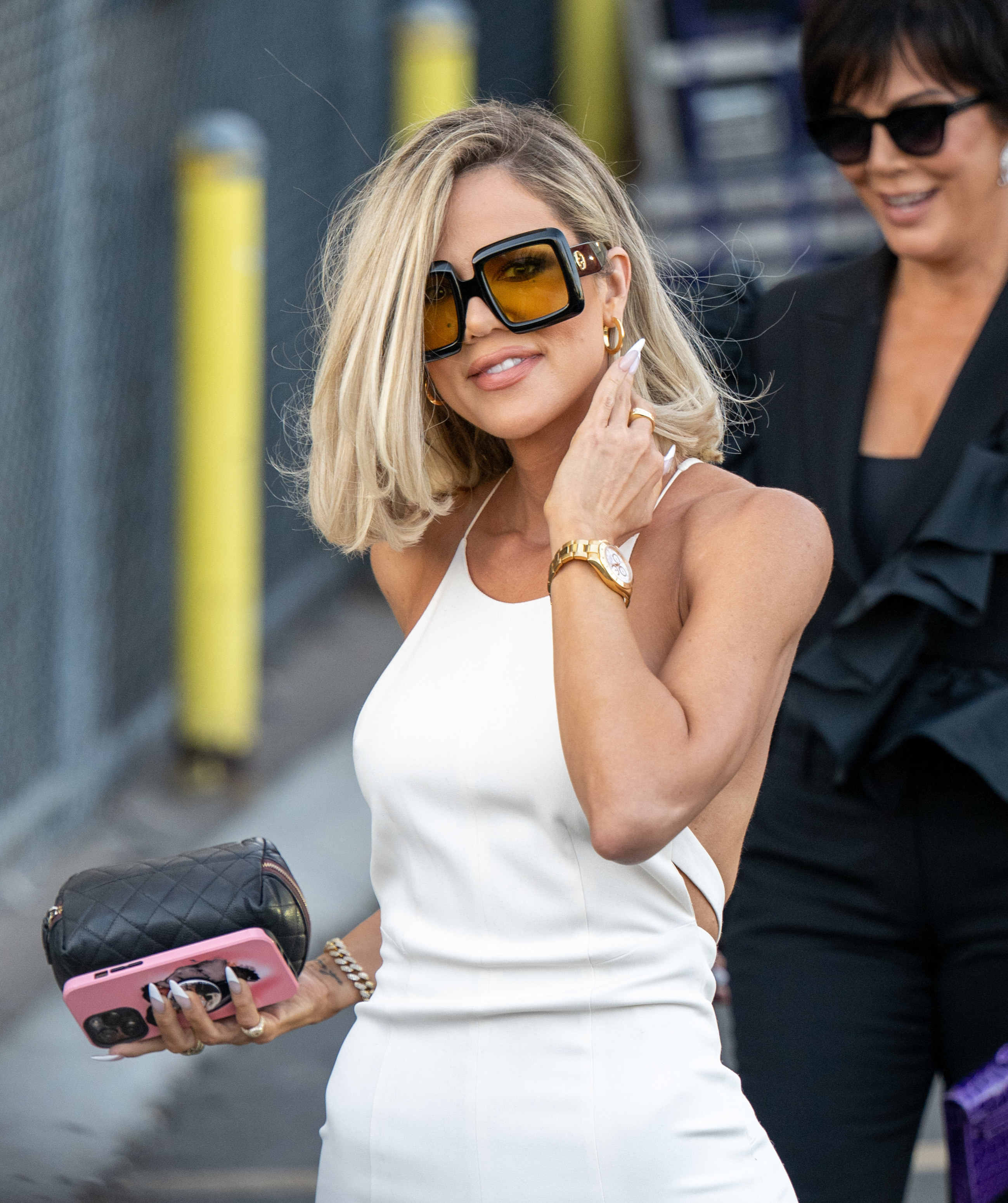 "Khloe wasn't kidding about the coochie coverage on skims. we need more fabric @KimKardashian !!!!" one wrote.
"OK so I love @skims but @khloekardashian is right, need more down there coverage," another echoed.
"Khloe telling kim she needs to expand the size of the vagina in skims was so real," a third tweeted.
What's more, this isn't the first time one of the KarJenner ladies has caused a stir with the lack of coverage provided by one of their clothing products.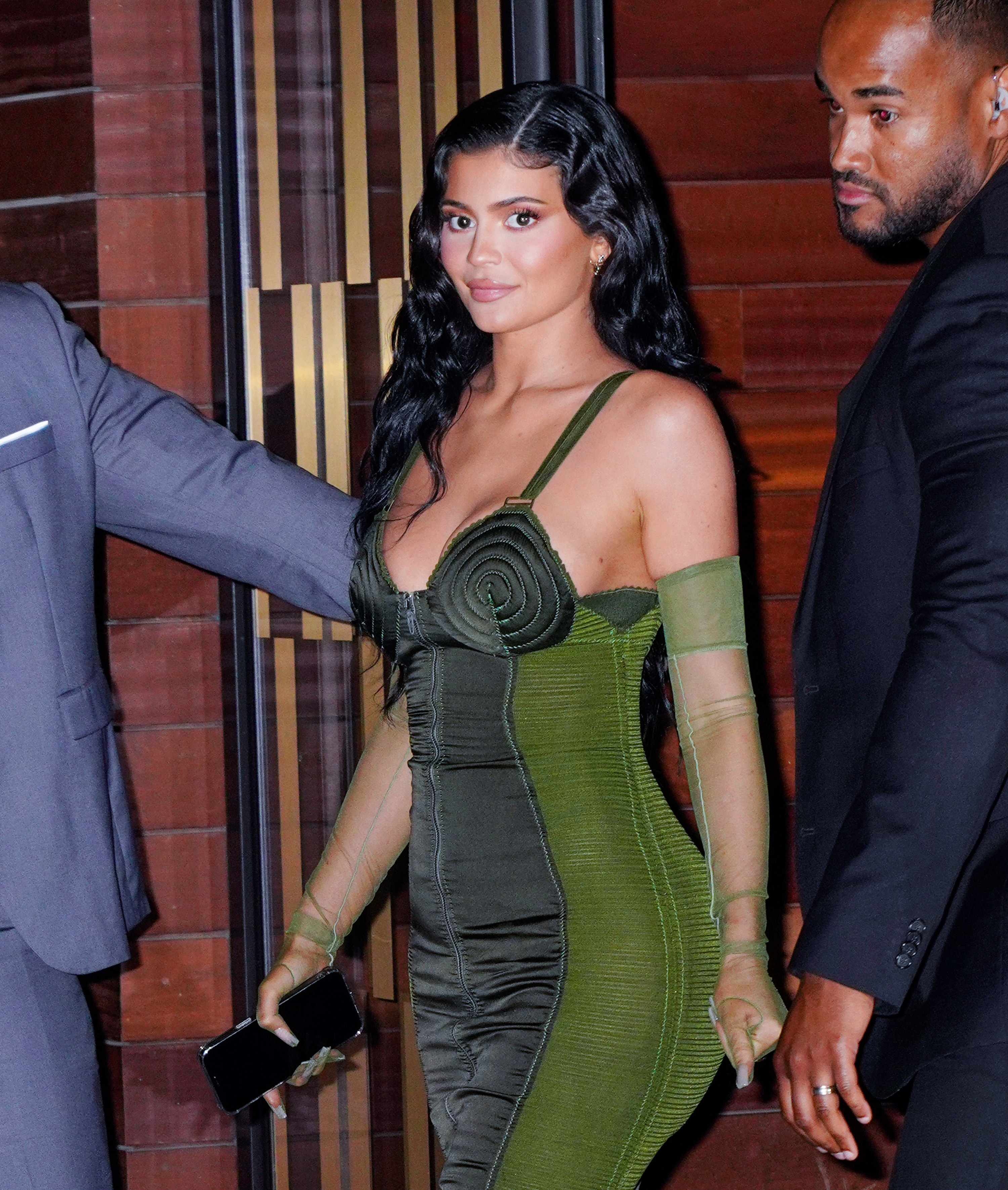 The youngest of the siblings, Kylie Jenner, faced a wave of criticism last September over the release of her swimwear collection, Kylie Swim, with buyers branding the items "horrendous" and "cheap."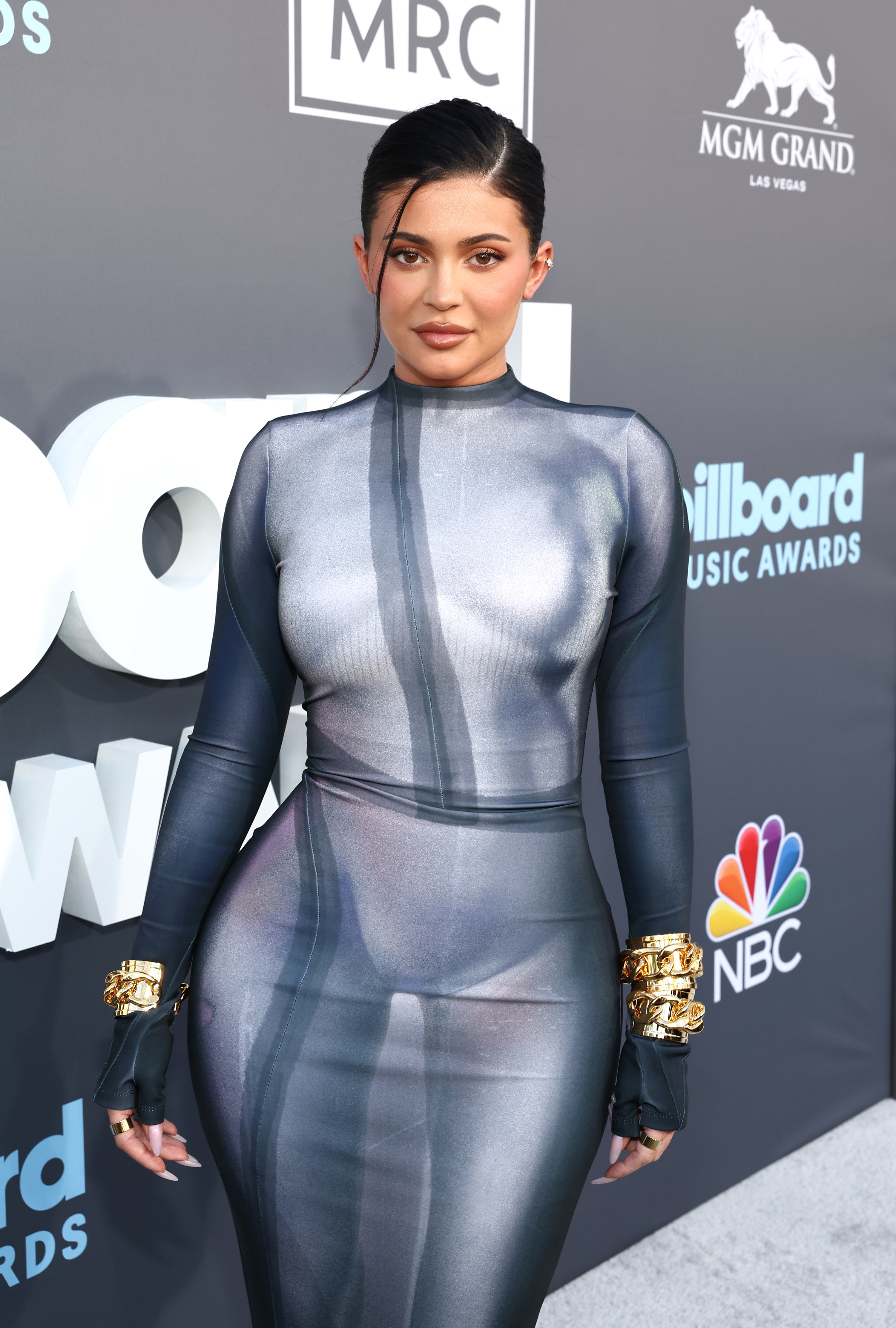 Several social media users slammed the lack of coverage, thin material, and loose stitching on the garments, with one swimwear designer even pointing out that the items were totally see-through in a TikTok video reviewing them.
"I am completely and totally disappointed that these are completely see-through," said Jessica Anderson (@tinytello). "I've seen the behind the scenes of what it takes to produce swimwear, and the fact that no one caught that this is completely see-through blows my mind."