Kim Kardashian and Kanye West's eldest daughter, North West, proudly shared some of her latest artwork on TikTok this week.
Posting a short video to her and her mom's joint TikTok account, North, who is 9, shared a detailed pencil sketch of rapper Ice Spice with her followers.
Many social media users were left super impressed by North's drawing — including Ice Spice herself, who reposted the TikTok to her Instagram story shortly afterward.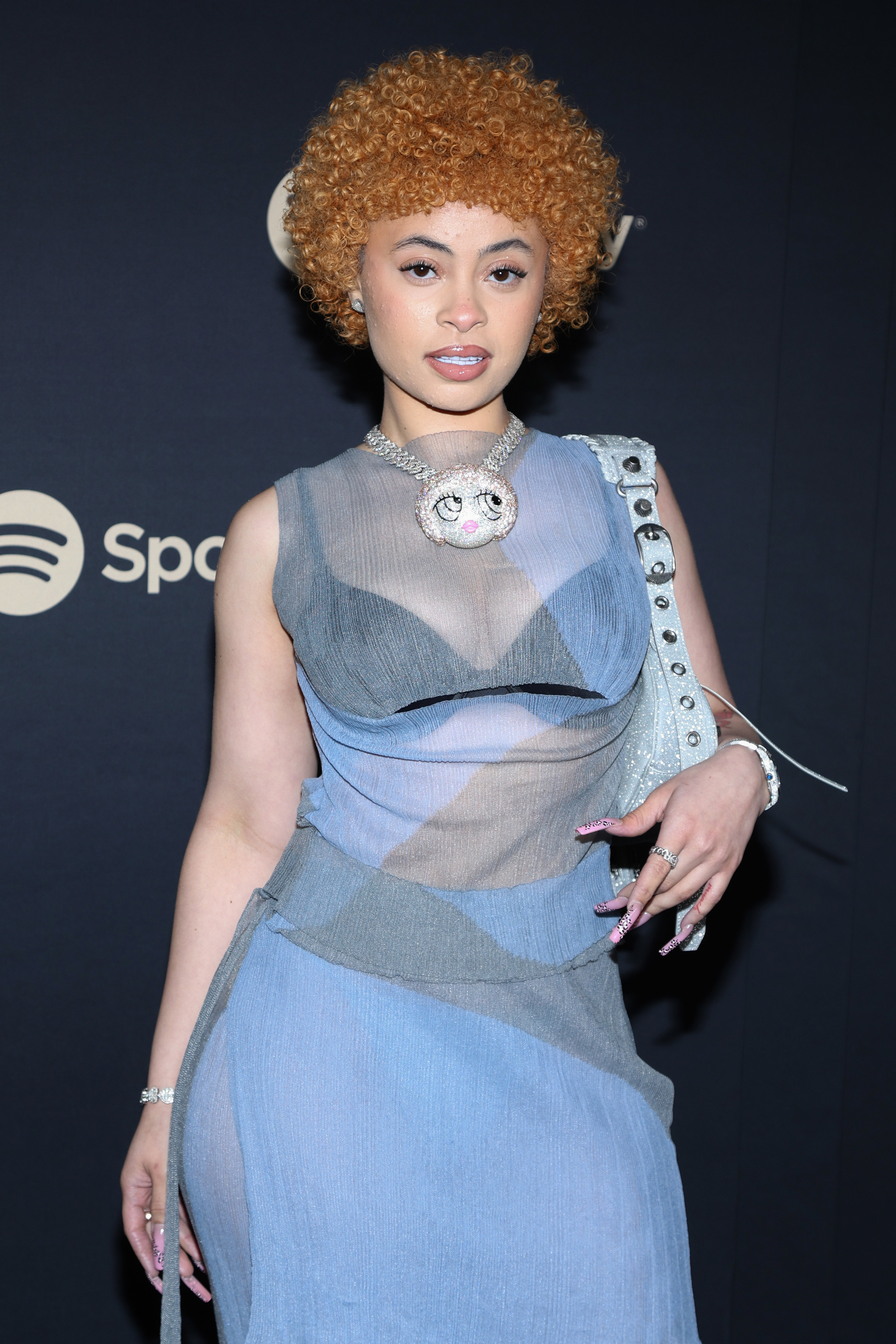 And this certainly isn't the first time that North has attracted heaps of attention for her impressive artwork.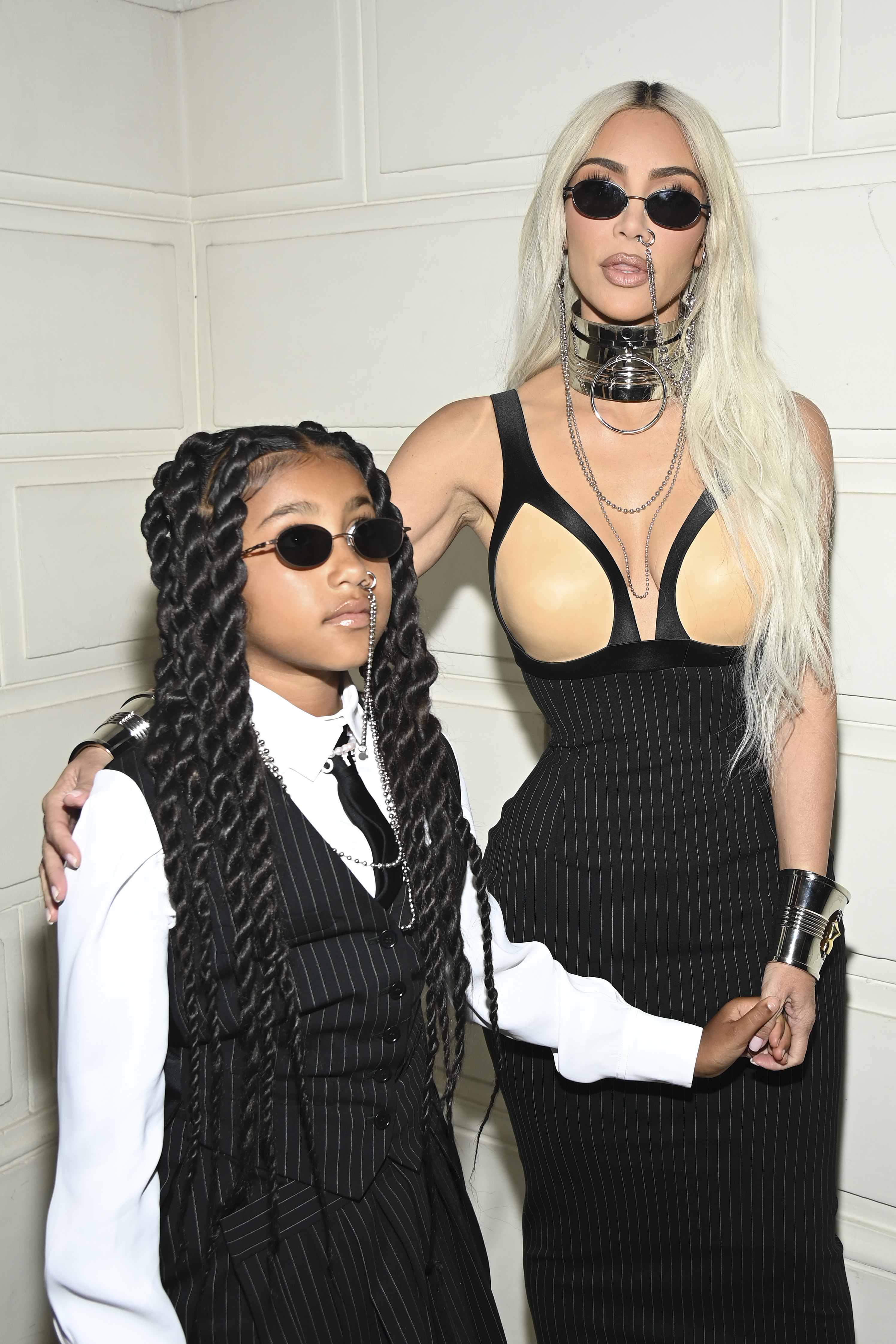 In fact, internet users went into a frenzy back in 2021 when Kim shared a remarkable oil painting that North, then 7, had done.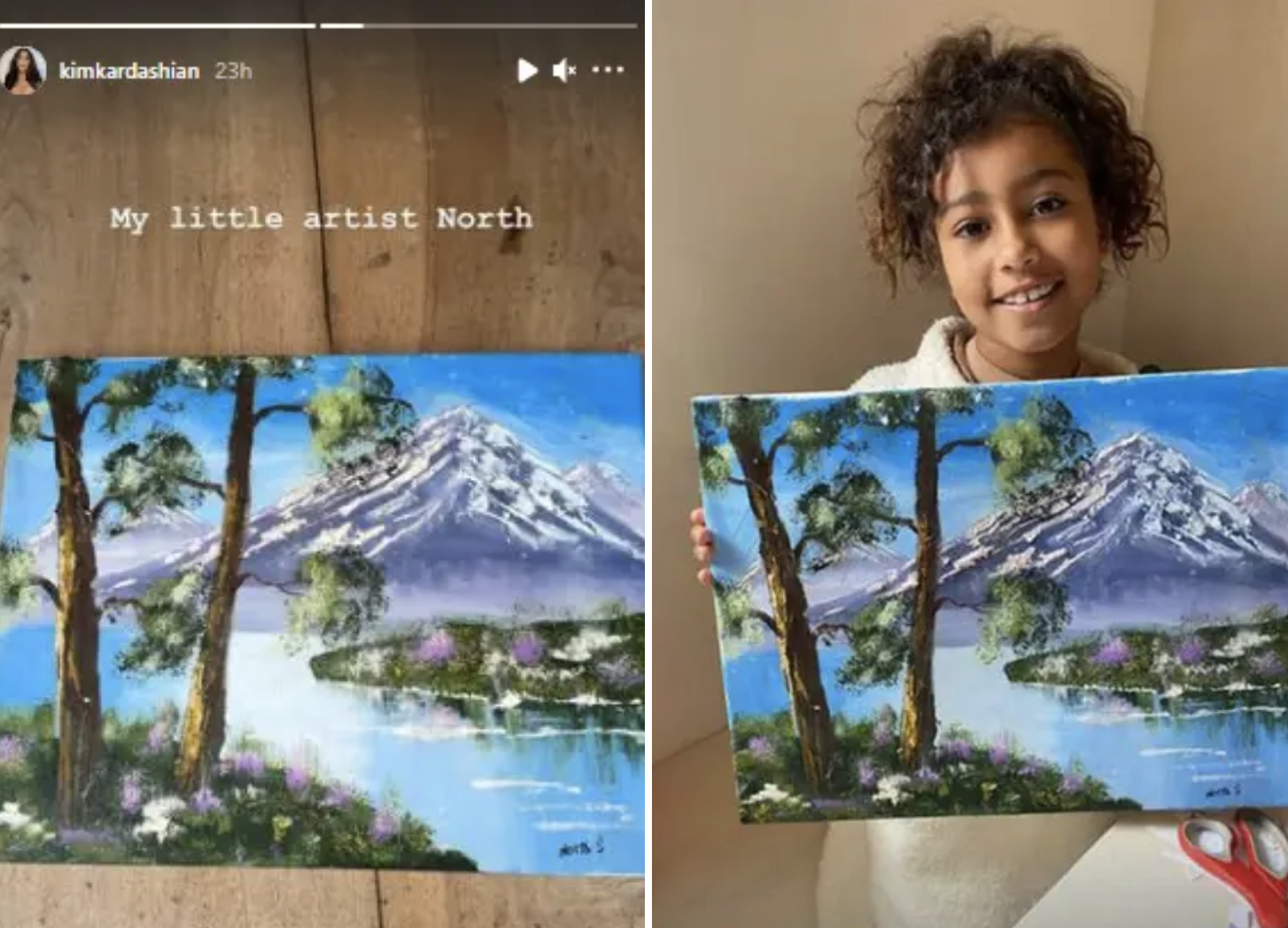 Many people suspected that North hadn't actually painted the Bob Ross–style piece because of how detailed it was, and even accused Kim of lying about the entire thing.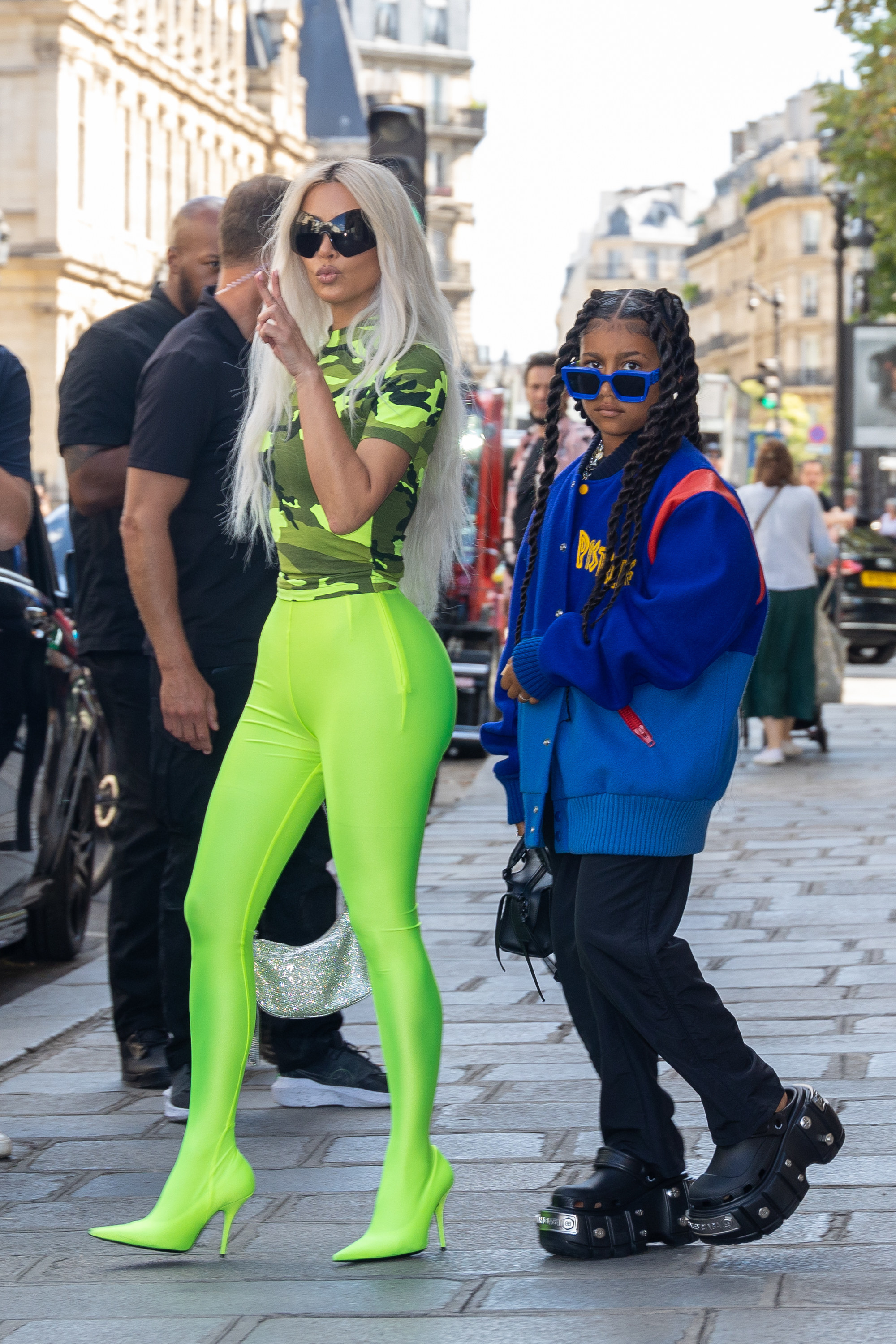 However, Kim was having none of it, quickly jumping to her daughter's defense.
"My daughter and her best friend have been taking a serious oil painting class where their talents and creativity are being encouraged and nurtured," she wrote on her Instagram story.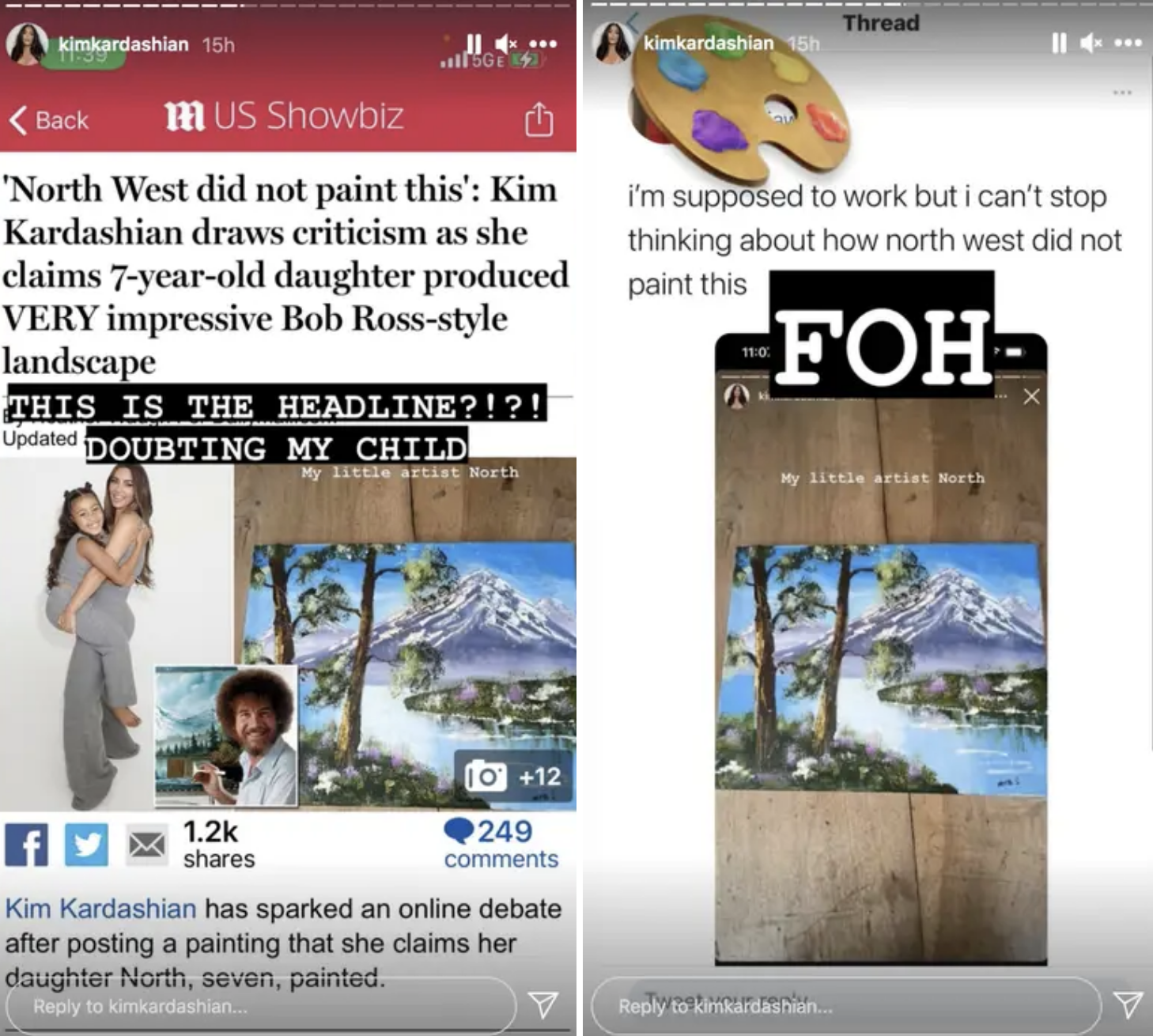 "North worked incredibly hard on her painting which took several weeks to complete," she wrote. "As a proud mom, I wanted to share her work with everyone."
Kim went on to blast the "grown adults" who'd doubted North's skills and urged them to stop "embarrassing" themselves.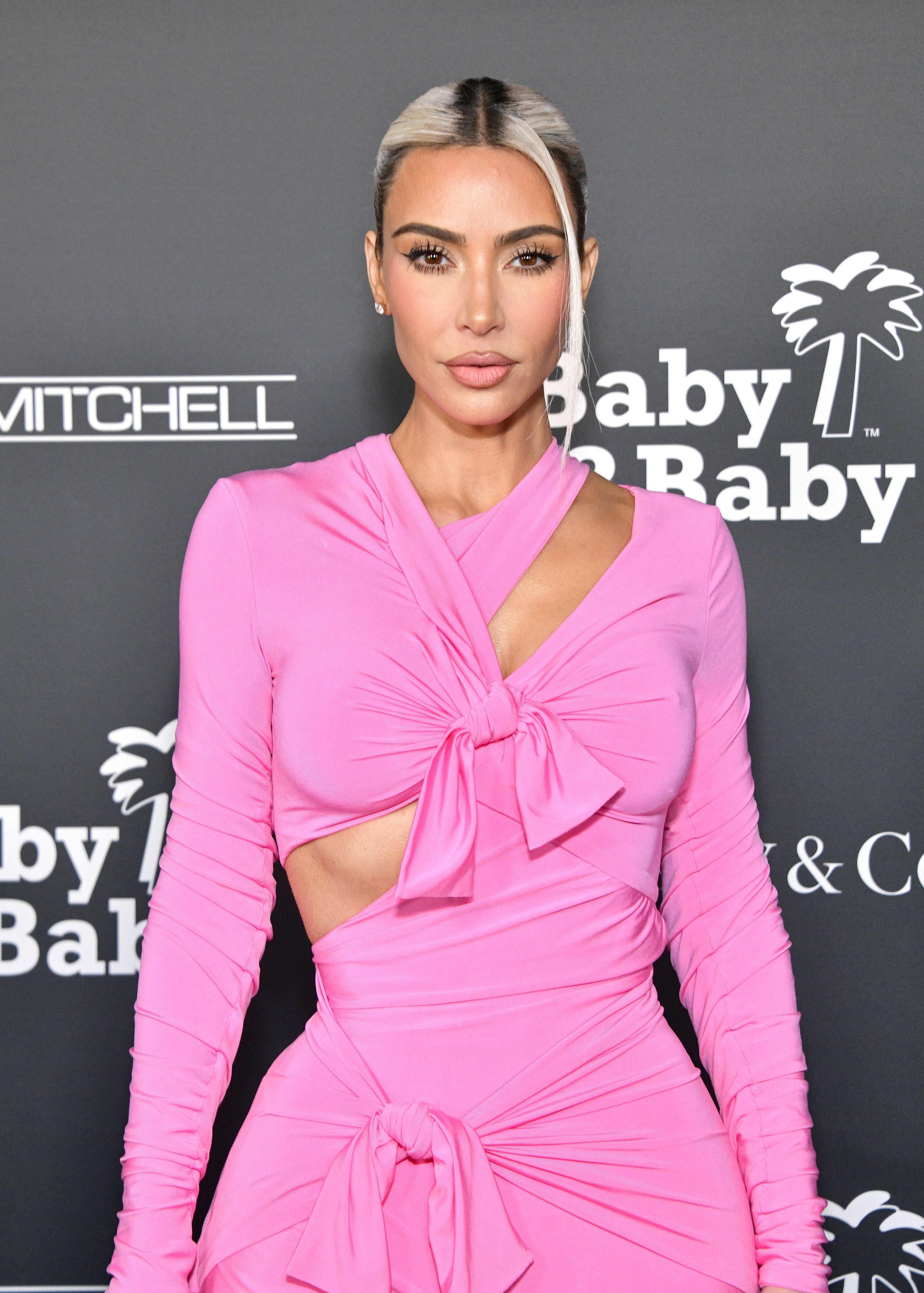 "I'm seeing op-ed pieces in the media and social media from grown adults breaking down whether or not my child actually painted this. How dare you see children doing awesome things and then try to accuse them of NOT being awesome?!" she wrote.
"Please stop embarrassing yourselves with the negativity and allow every child to be GREAT!!!" she added.
Fast forward to today, and Kim is once again proudly flaunting her daughter's work.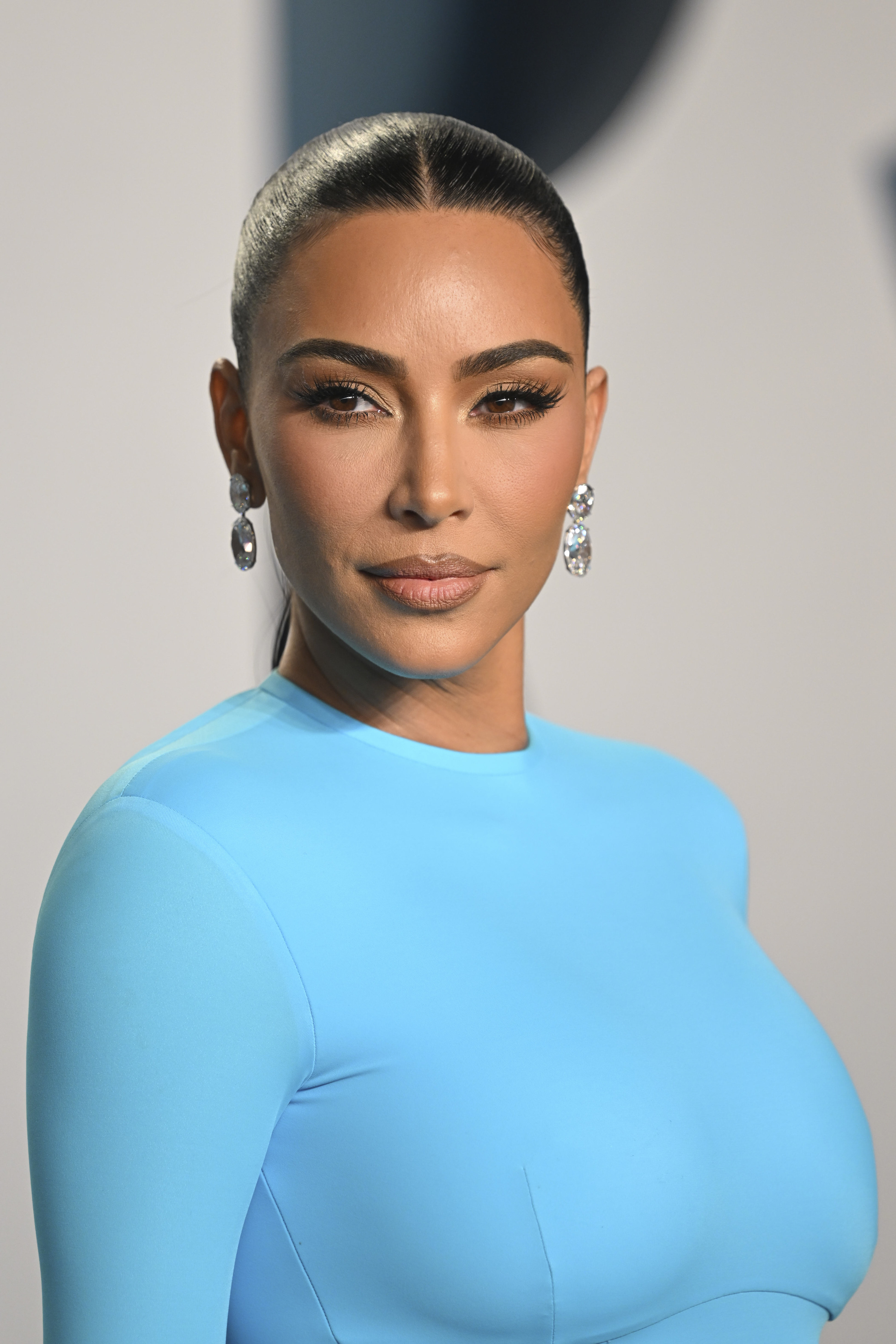 Posting a series of North's sketches to her Instagram stories this week, Kim shared the 9-year-old's recognizable portraits of Kris Jenner and youngest brother, Psalm West, as well as another detailed painting.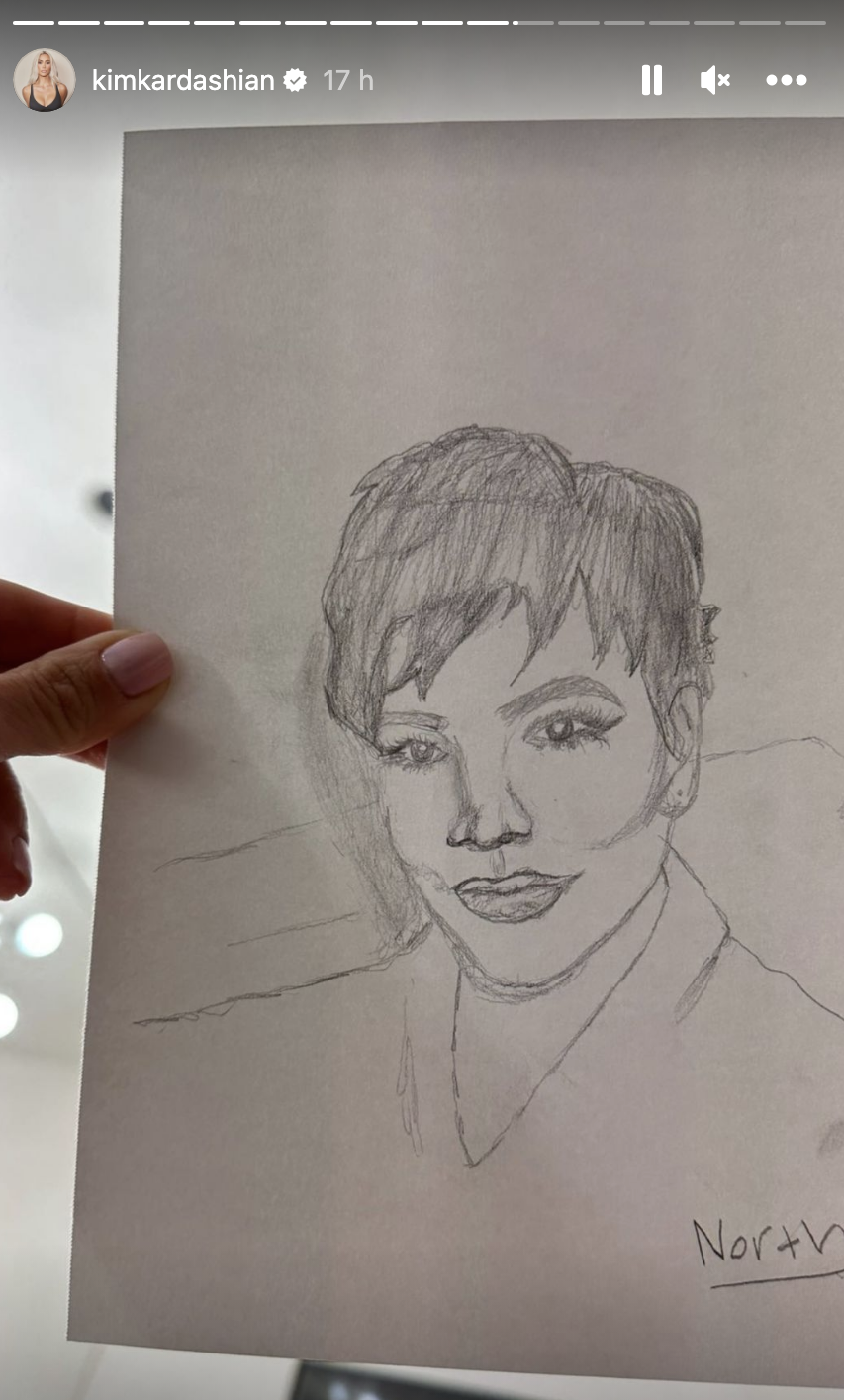 And it's safe to say that all of North's drawings and paintings left Twitter users super impressed, with many praising the 9-year-old for her skills.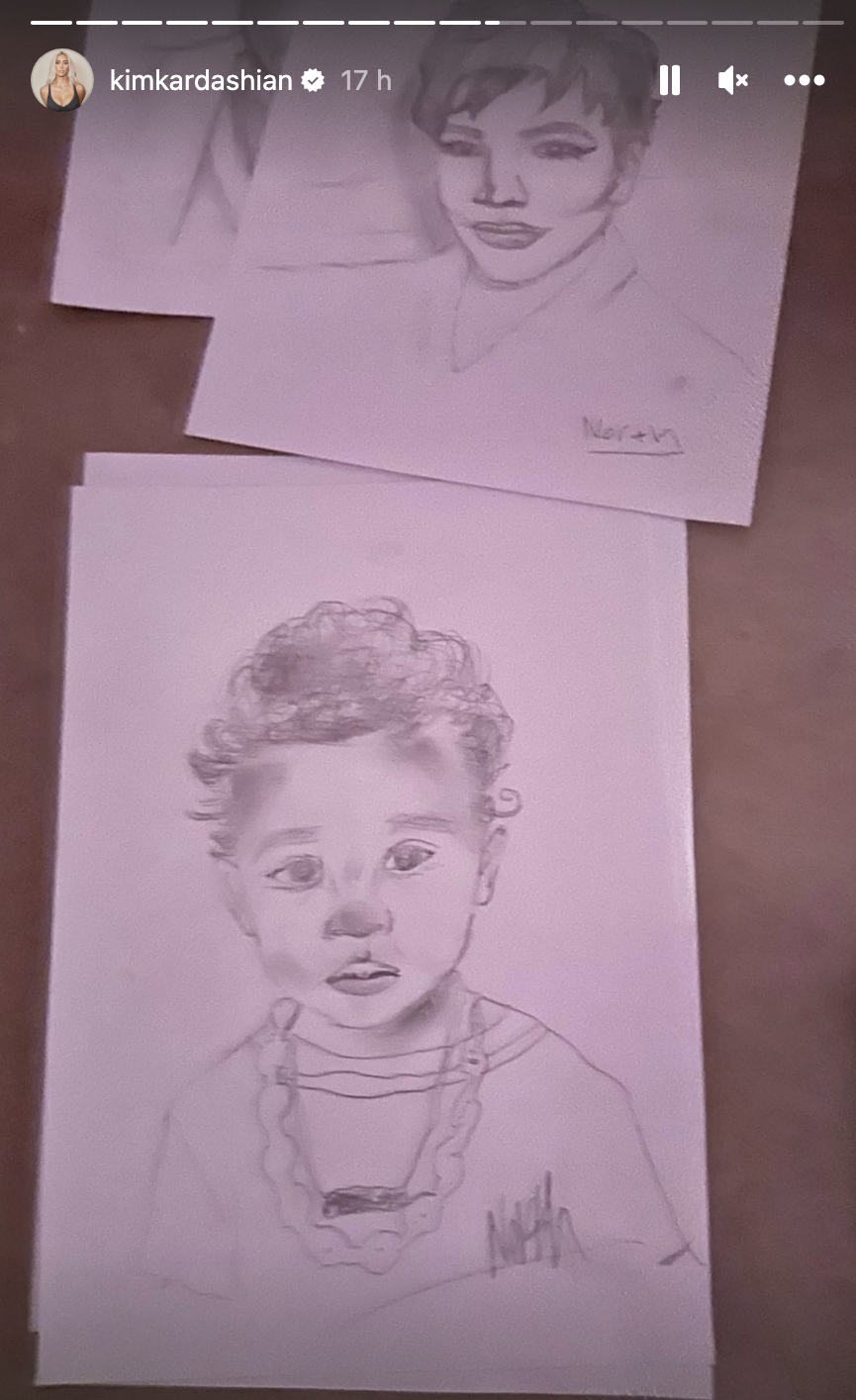 "north west is so good at art," one person wrote. "is north west like??? an art prodigy?? or are they faking," another tweeted.
Speaking about the subject last February, which is when she and ex-husband Ye were at the height of their divorce, Kim revealed that North's drawings and paintings document "everything that she goes through."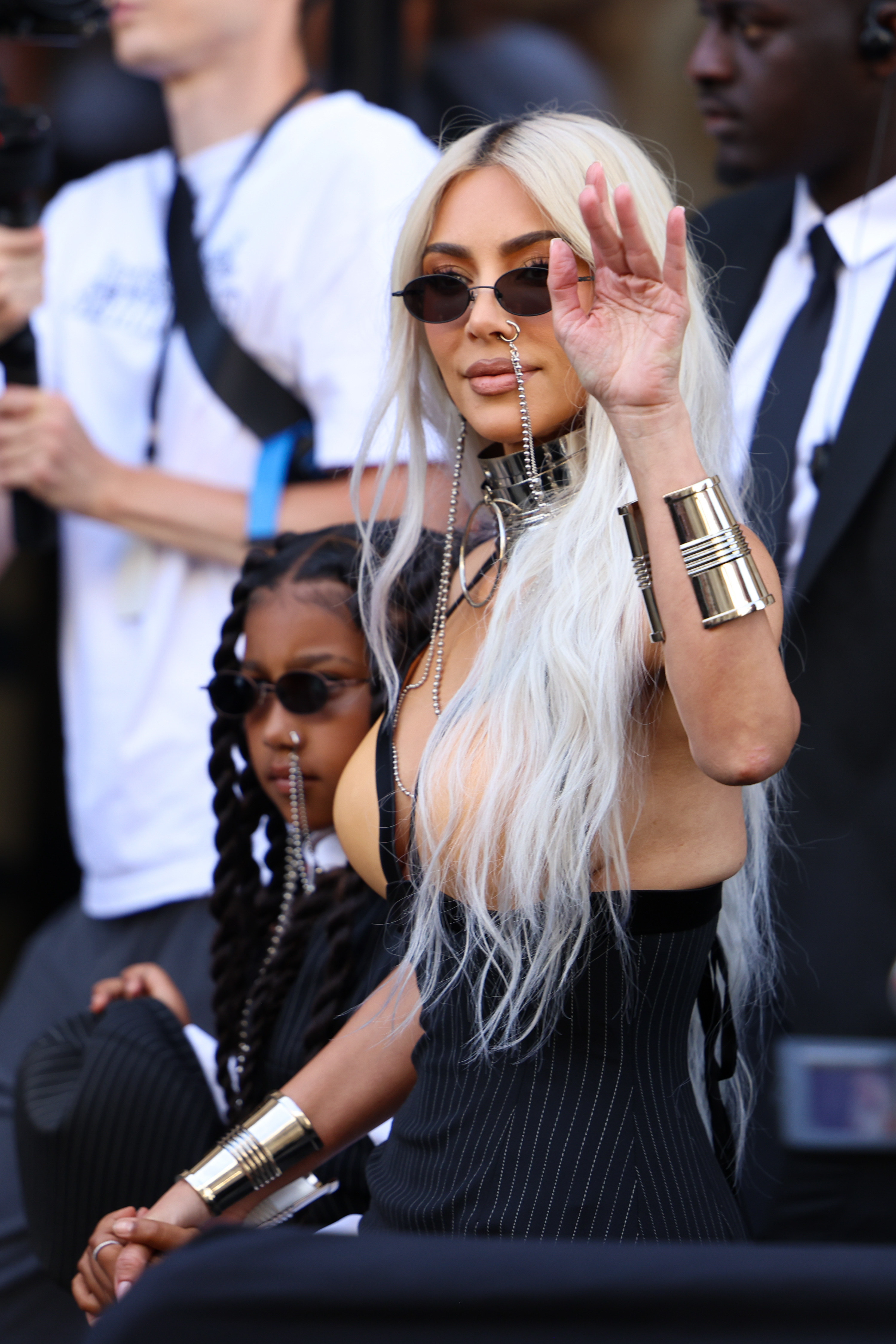 "I love seeing the personality and the moods, and everything that she goes through and is feeling. It has really been an amazing hobby of hers," Kim told Vogue.
Describing North as a "really, really good artist" who "loves painting," Kim later held up a series of her works, one of which included an image of a girl surrounded by dark circles.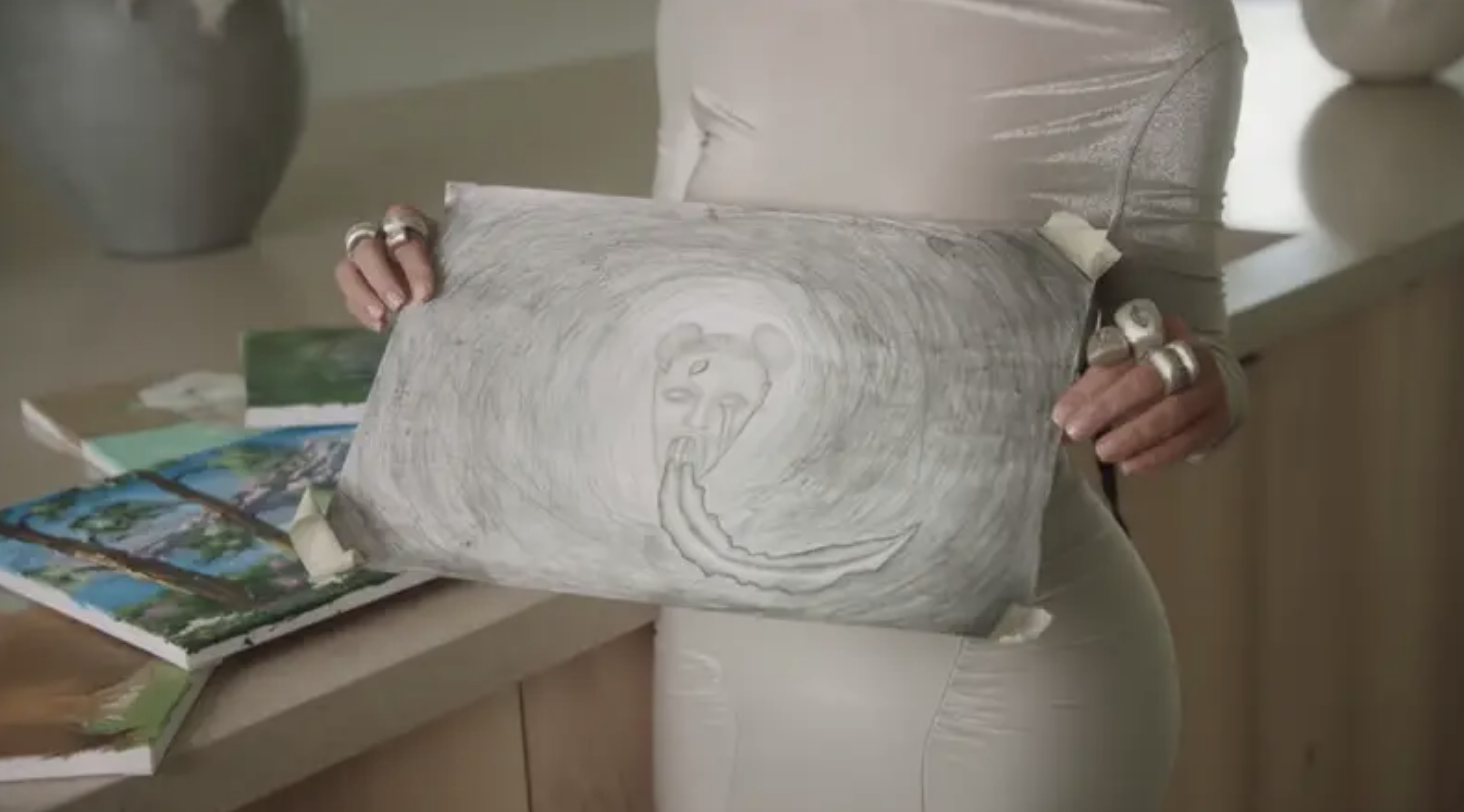 "Recently North stayed home and had COVID, so this is the drawing she did in her room," Kim explained. "Maybe that was just her emo mood."