In fact, the tensions began to arise in the latter months of 2021, when Ye began expressing his disapproval of his ex-wife Kim's new relationship with Pete.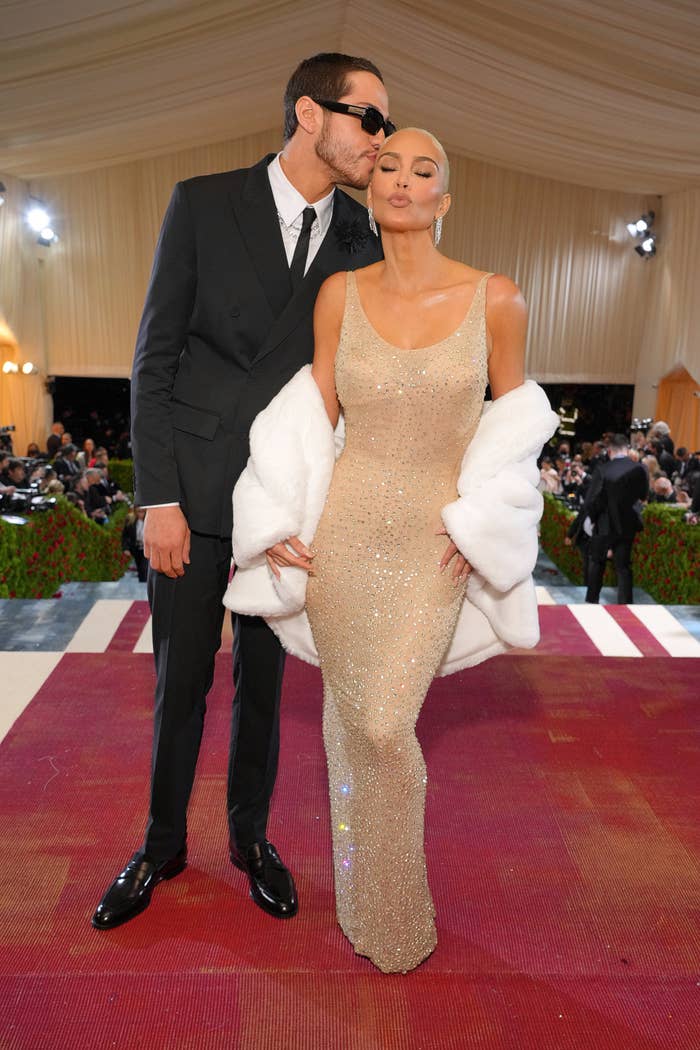 Ye actually stormed off set when Kim kissed Pete as part of a Saturday Night Live sketch in October 2021.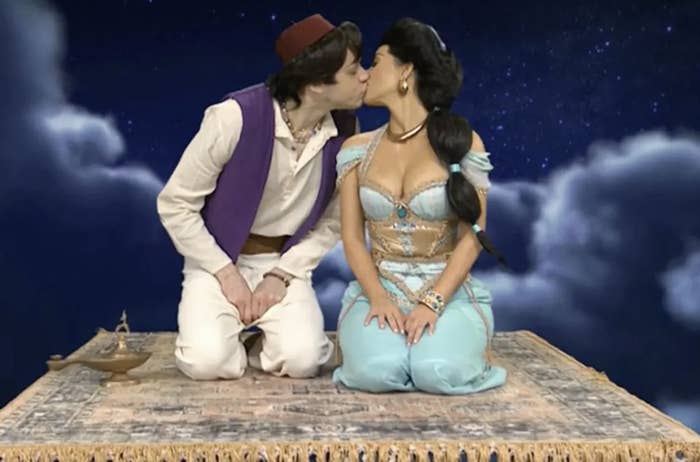 And this was only the beginning. The rapper went on to target the pair in a series of scathing now-deleted Instagram posts.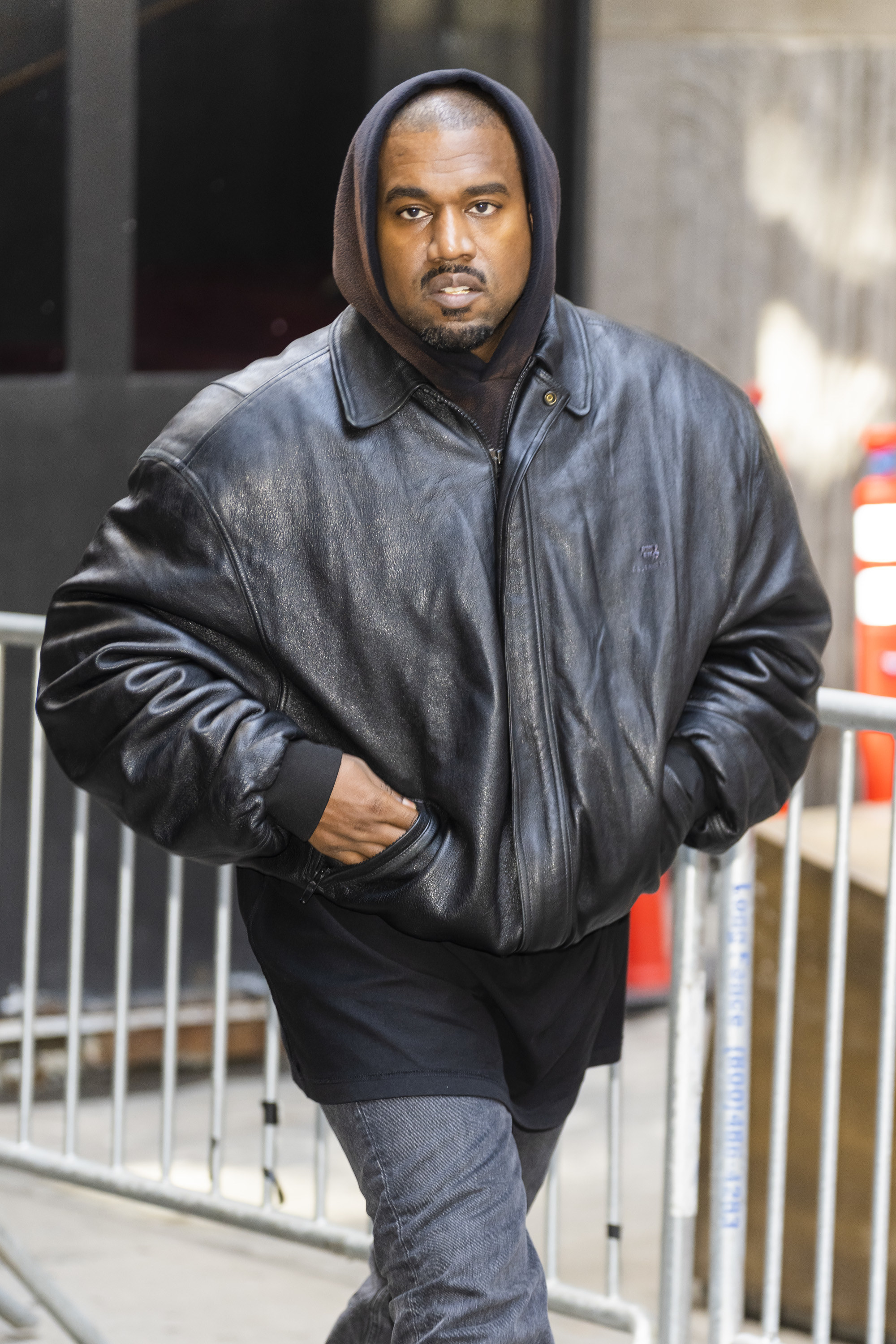 In January, for example, Ye accused Kim of kidnapping their 4-year-old daughter, Chicago, as he claimed he'd been denied access to her birthday party. Kim was reportedly left completely "shocked" by Ye's public claim, and the rapper was later seen present at the lavish event.
Ye also slammed Kim's parenting style in a bunch of new song lyrics he released, where he referred to himself as a "noncustodial dad." And over the next couple of months, he memorably went on to target Pete with a series of harsh posts, coining the nickname "Skete Davidson" and encouraging his fans to "scream" at him in public.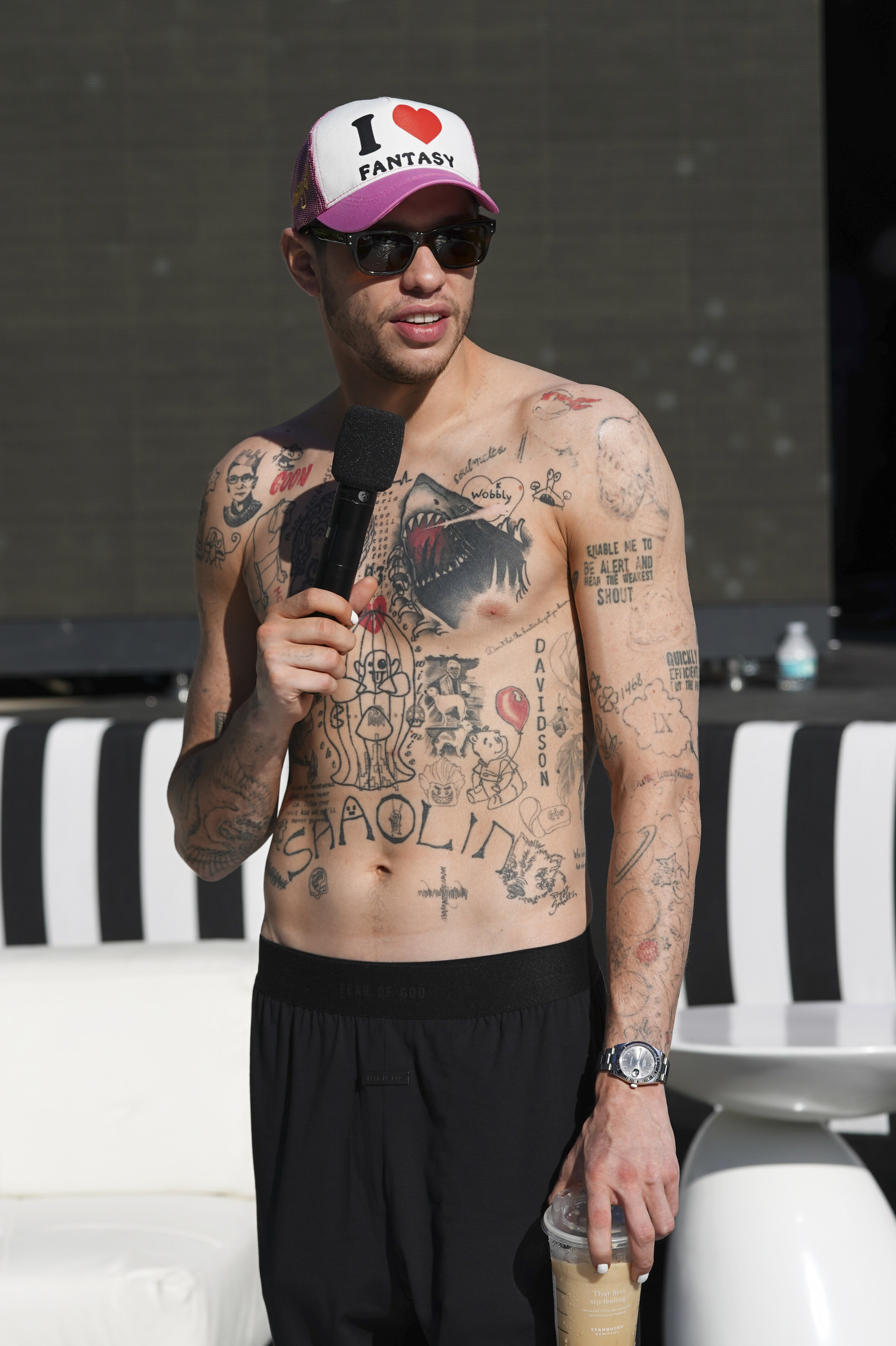 While all this was going on, Kim kept her cool and — for the most part — remained calm and collected publicly. She released a single statement in February calling Ye out for his "constant attacks," and later subtly liked a tweet in defense of Pete when the rapper was compromising his safety.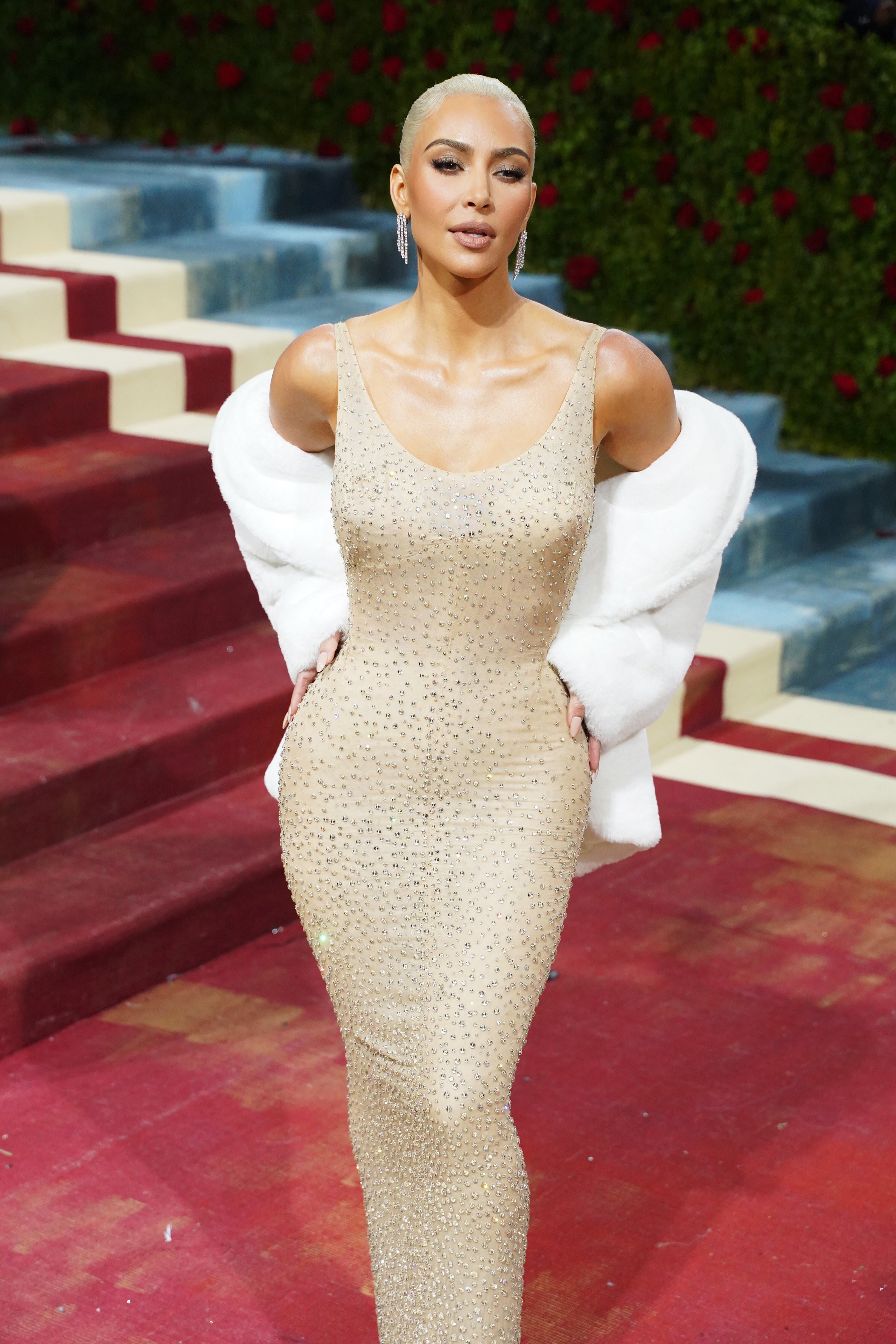 However, Kim evidently reached a breaking point in March, when she took to the comments on one of Ye's posts and directly called him out for lying.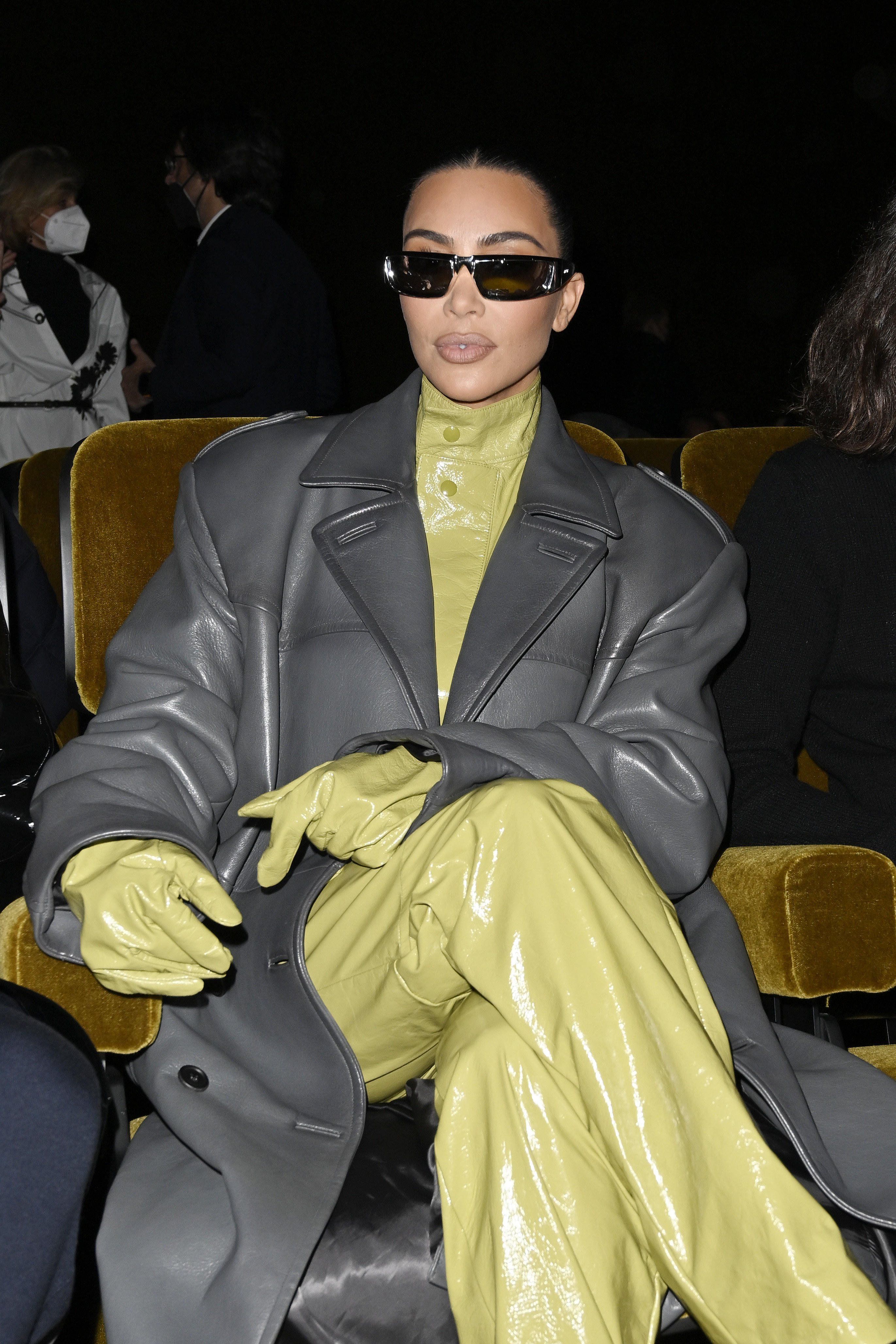 Ye shared a now-deleted post of his and Kim's eldest daughter North's backpack, which featured pins of himself, Kim, and a cartoon alien. In the caption, he wrote: "This was on my daughters back pack when I was 'allowed' to see her last week. This is why I go so hard for my family I am wired to protect my family at all cost As the priest of my home Don't worry Northy God is still alive."
Jumping right into the comments, Kim wrote: "Please stop with this narrative, you were just here this morning picking up the kids for school."
Given that Kim only ever speaks highly of Ye, and that she's keen to maintain an amicable relationship with him, her sudden public response took several fans by surprise.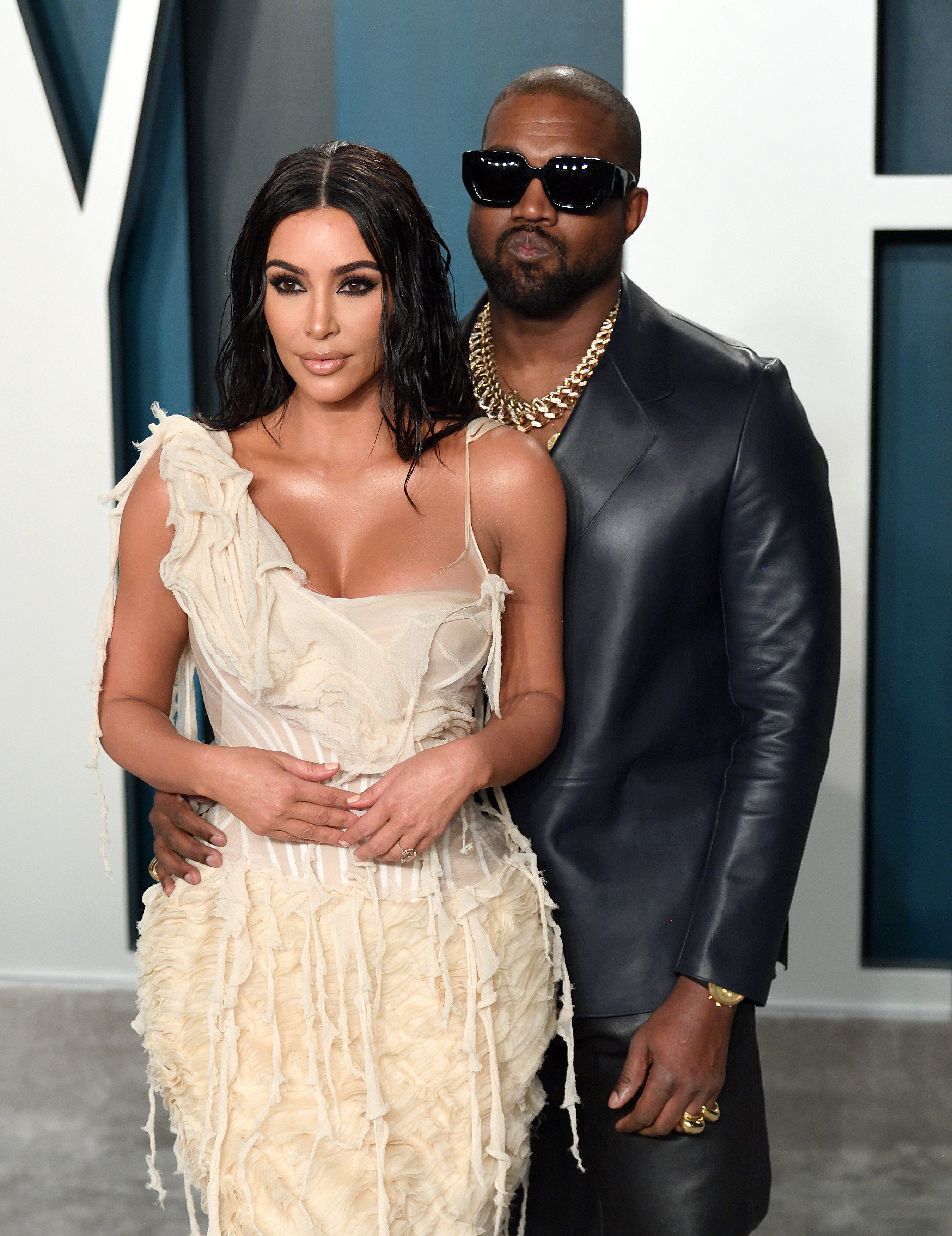 And now, thanks to the latest installment of behind-the-scenes footage from The Kardashians, we know that Kim was — as many people had suspected — exasperated at this point, and felt she had no other choice but to publicly shut Ye down.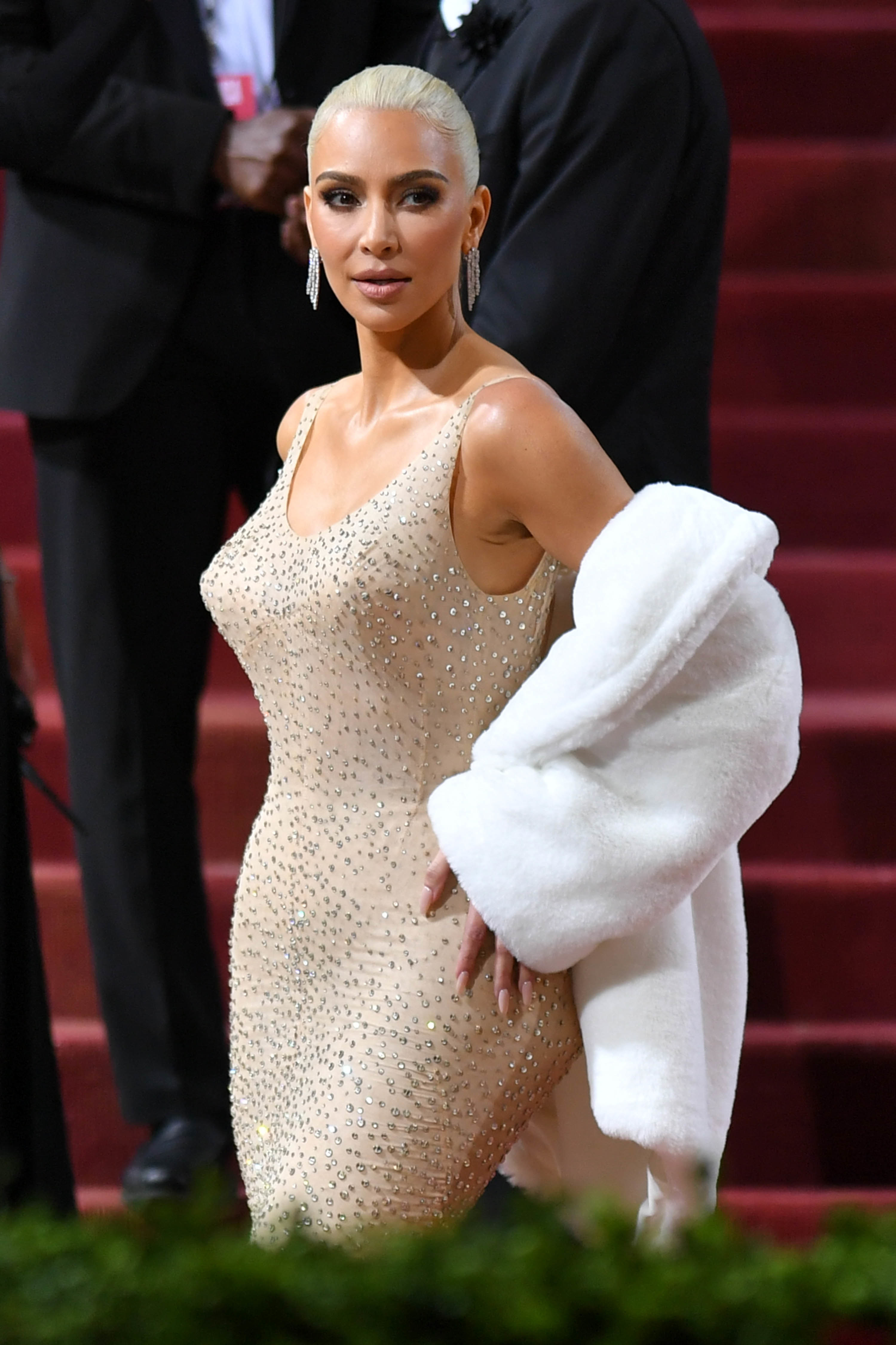 In the episode, which aired on Hulu on Thursday, Kim appears really frustrated as she joins her sisters, Khloé and Kendall, for lunch. At the time, she was also dealing with all the backlash surrounding her controversial Variety interview about her "advice" for "women in business," in which she offered some thoughts that didn't quite land with fans.
"It's exhausting," she says of the criticism she was receiving. "Today, I'm just exhausted."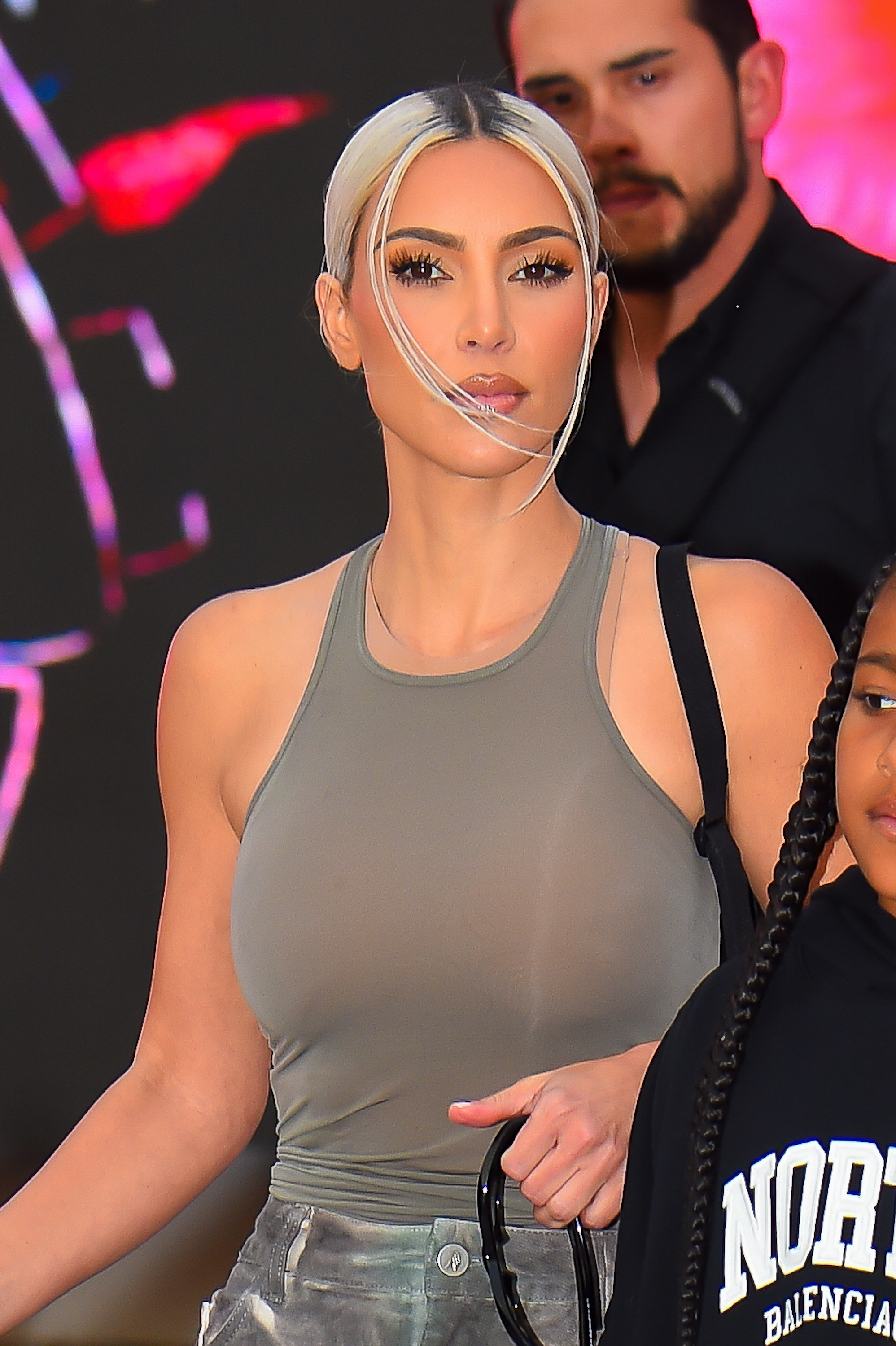 Then, Kendall turns the attention onto the dynamic with Ye, telling Kim, "And then it goes into the whole situation that you're dealing with."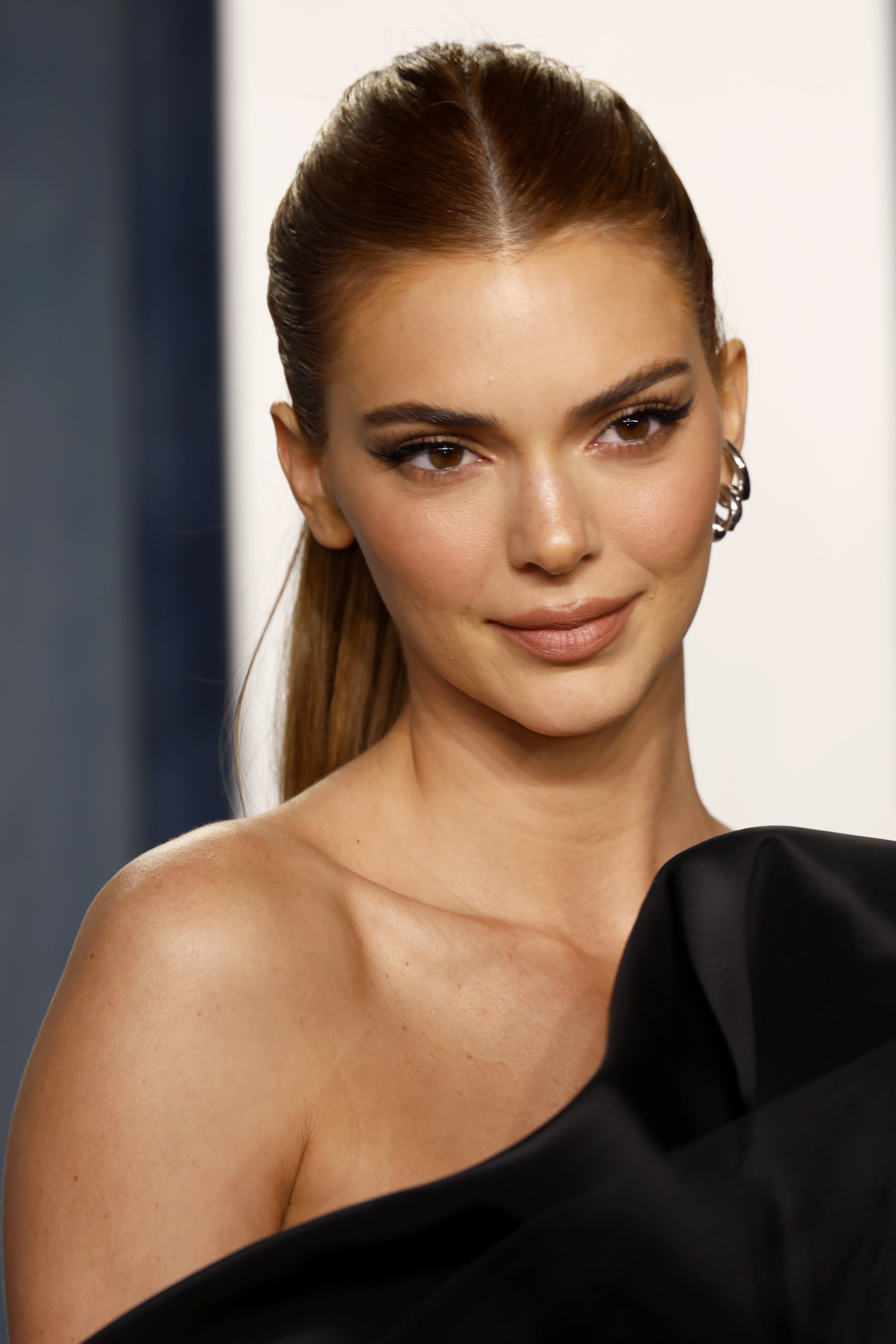 Immediately jumping in, Kim responds: "Kanye posted, 'I can't see the kids.' And I'm like, 'You were here this morning. Stop with this narrative.'"
And explaining just how tired she is of the whole thing, Kim heartbreakingly says: "I can't take it anymore," before adding, "But then, I don't wanna go back and forth on the internet."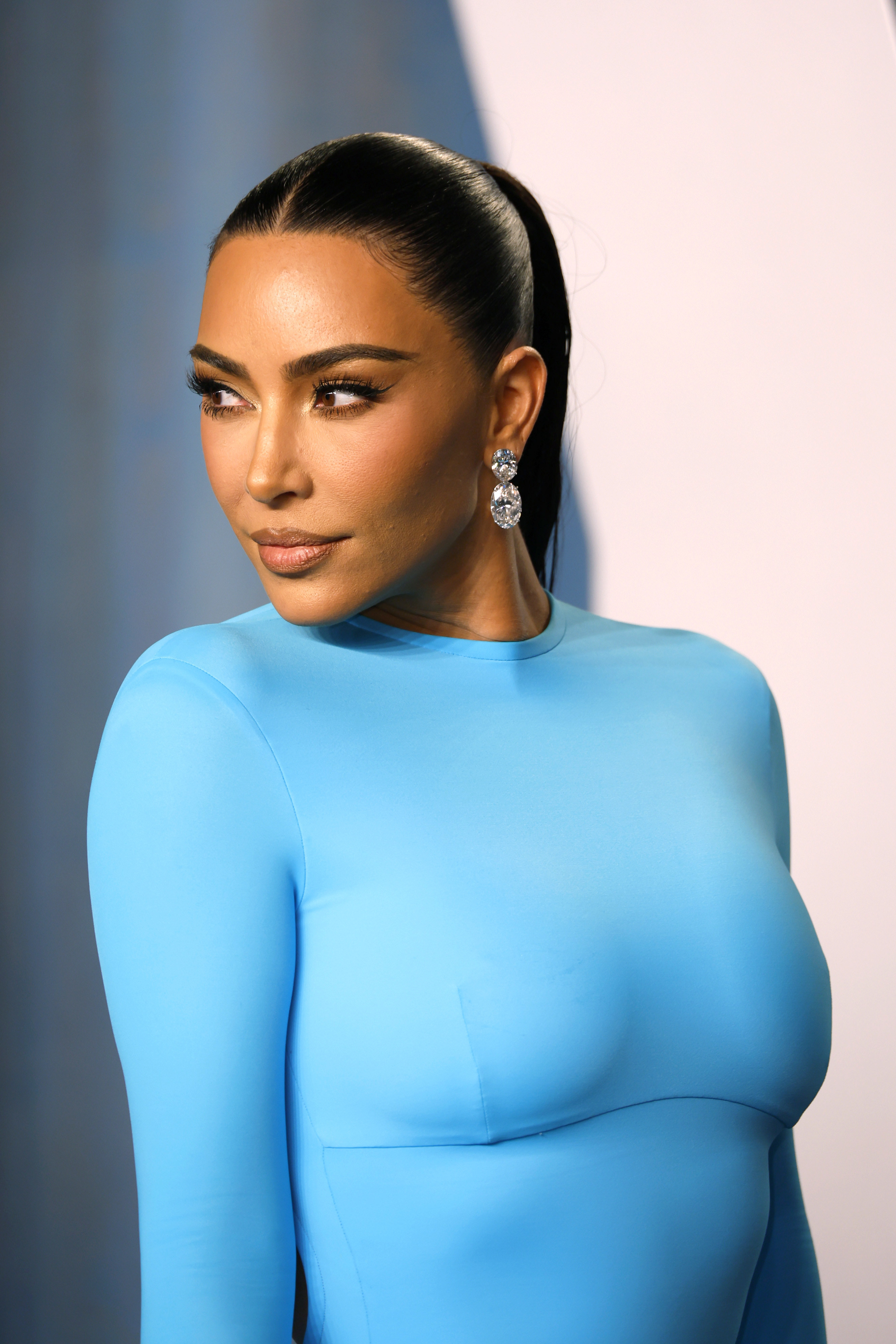 Clearly keen to support their sister, Khloé and Kendall then call Ye out directly, accusing him of "gaslighting" Kim. "It's all gaslighting," Khloé says, while Kendall agrees that it's the "common theme" of Kim's life.
Interestingly, in the time since this episode was filmed, Khloé confronted Ye on Instagram this month after the rapper rehashed his past claim that he hadn't been given the address to Chicago's birthday party.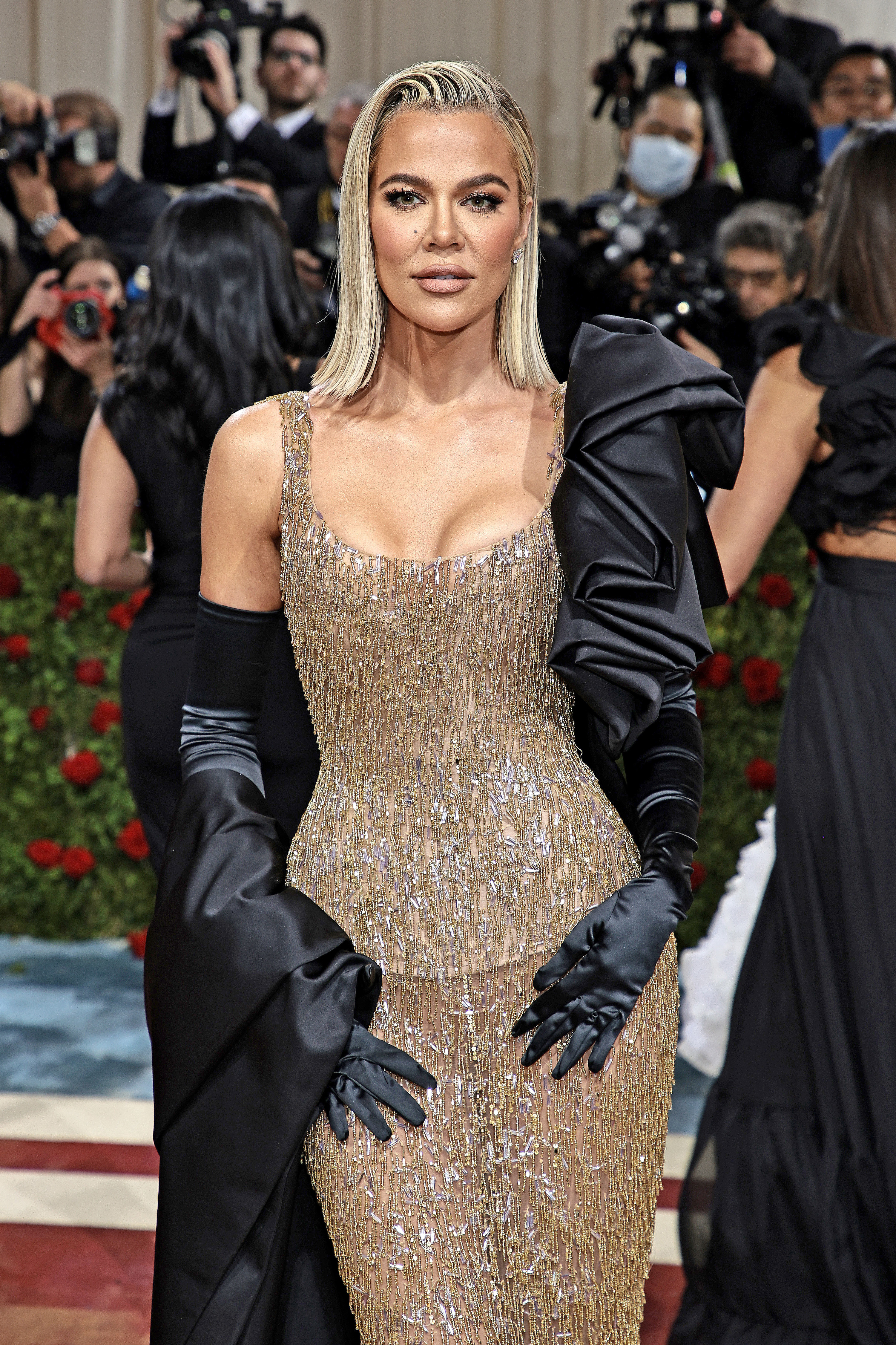 "Candace Owens was the only public figure to say that it was wrong for the Kardashians to keep me from seeing my daughter... For all my audience so outraged about my [White Lives Matter] T-shirt, where was you when I couldn't see my kids," he wrote in a now-deleted post.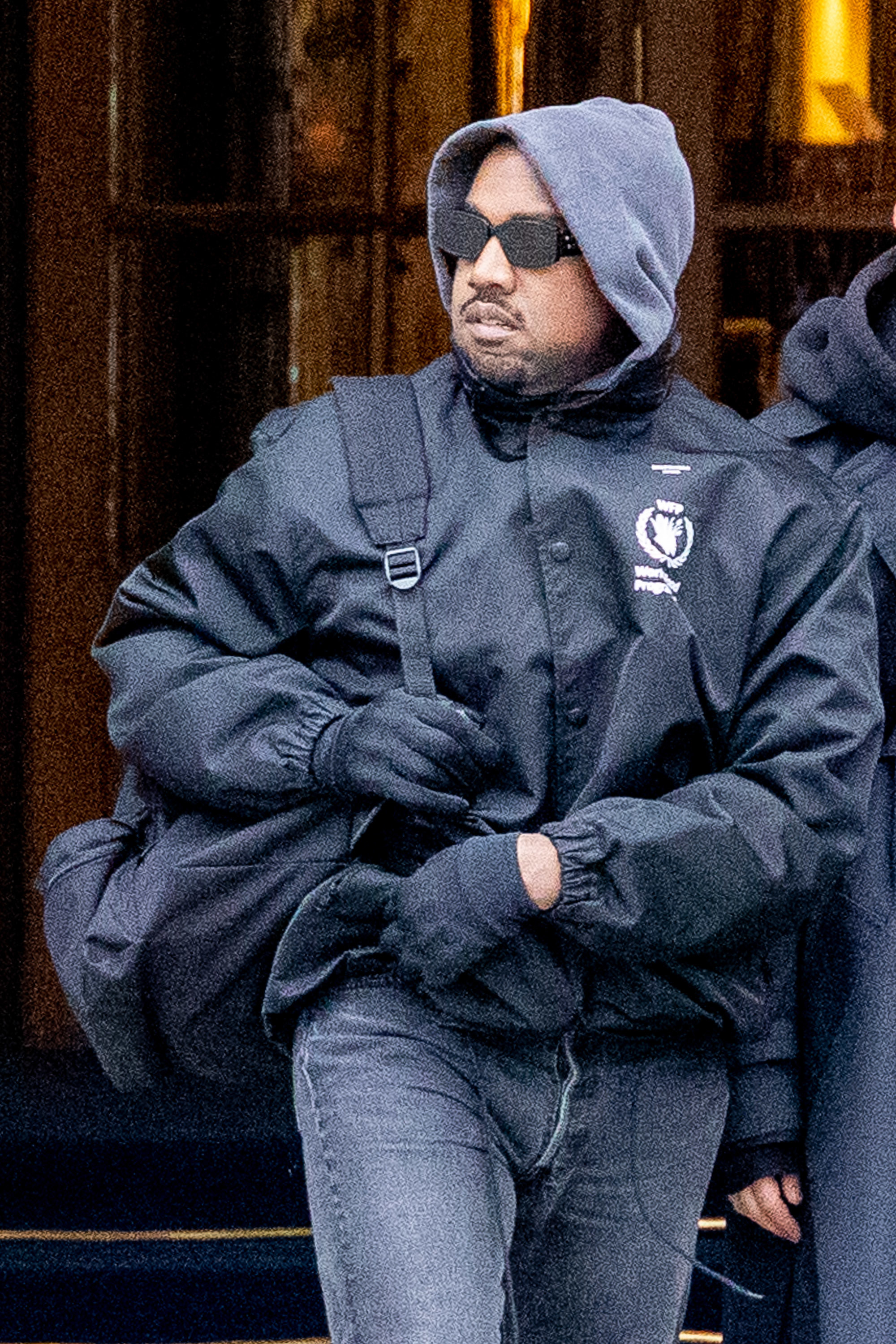 Clearly frustrated, Khloé wrote in the comments: "Ye, I love you. I don't want to do this on social media but YOU keep bringing it here. You are the father of my nieces and nephews and I'm trying to be respectful but please STOP tearing Kimberly down and using our family when you want to deflect."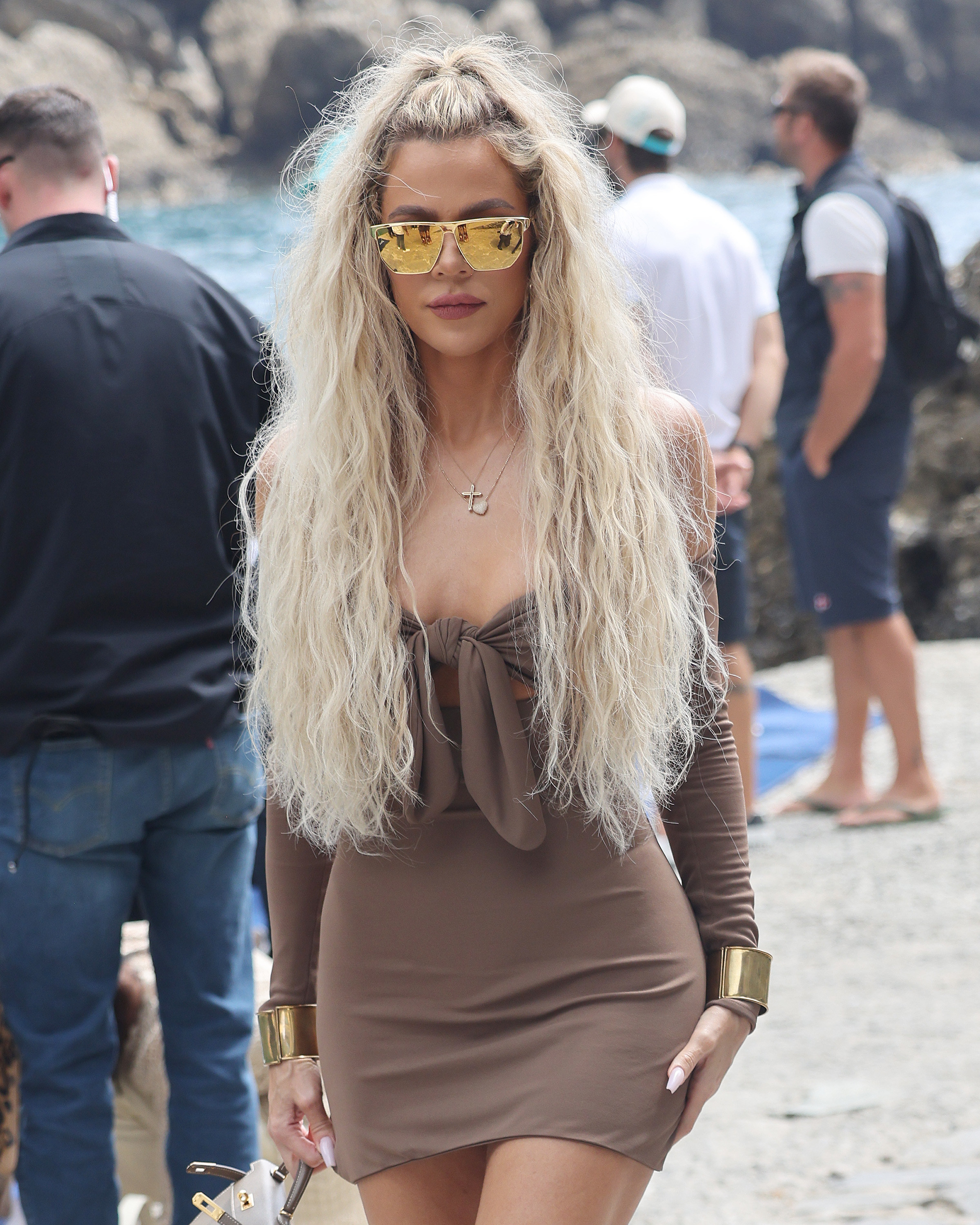 "Again with the birthday narrative. Enough already. We all know the truth and in my opinion, everyone's tired of it," she went on, before adding: "You know exactly where your children are at all times and YOU wanted separate birthdays. I have seen all of the texts to prove it. And when you changed your mind and wanted to attend, you came."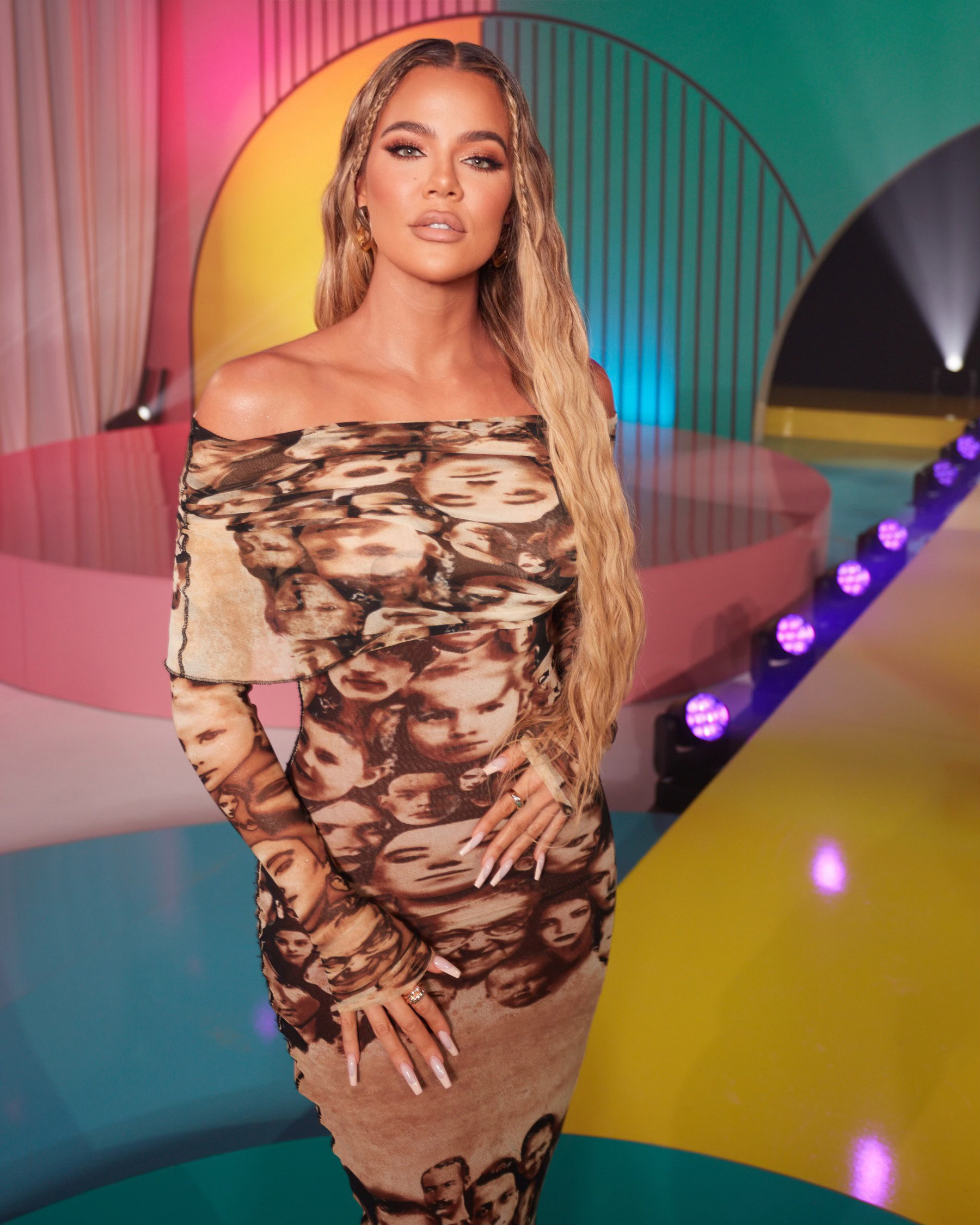 "Like you have pointed out yourself, she is the one taking care of your kids 80% of the time," she concluded. "Please Leave her and the family out of it so that the kids can be raised peacefully. I come from a place of love and I am happy to continue this conversation privately if you wish."
However, Ye was evidently not impressed with Khloé's message, and quickly fired back by calling her and her sisters a bunch of "liars." Firstly claiming that they "basically kidnapped Chicago on her birthday so she could remember her father not being there," Ye wound up suggesting that he should see his children "100% of the time."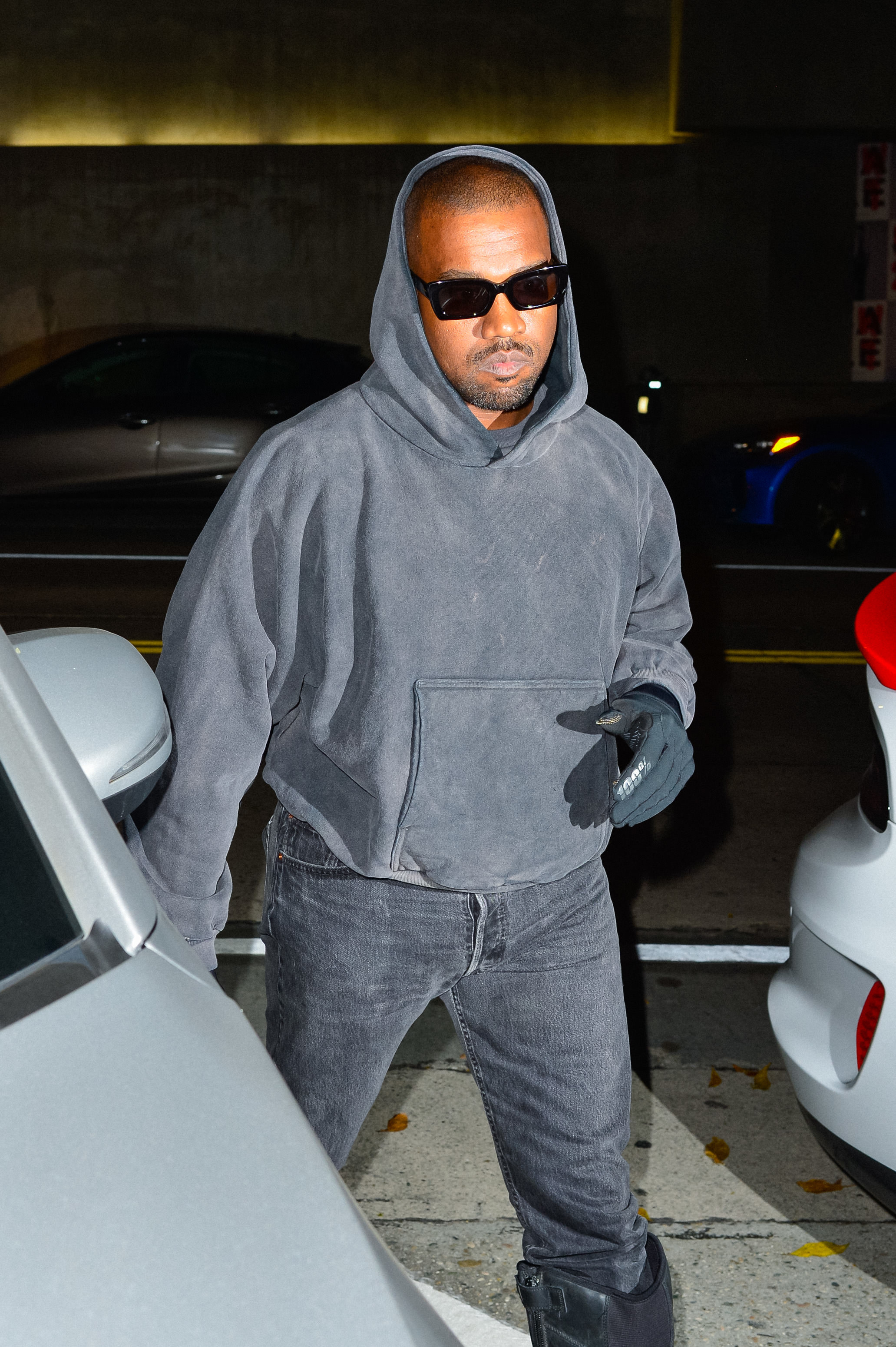 "I should see my children 100% of the time but since there's a separation it should have been 50% of the time," he wrote, before adding, "Y'all wouldn't have played with Donda [his later mother] like that in Jesus name."
You can watch the latest episode of The Kardashians on Hulu, or Disney+ internationally, now. The next episode will be released on October 19.