For those who need a quick refresher, the discord between the exes began to erupt publicly in January this year after Ye, as he is now known, began taking aim at Kim — who filed for divorce from him in February 2021 — and her then–new boyfriend, Pete Davidson, in a series of Instagram posts.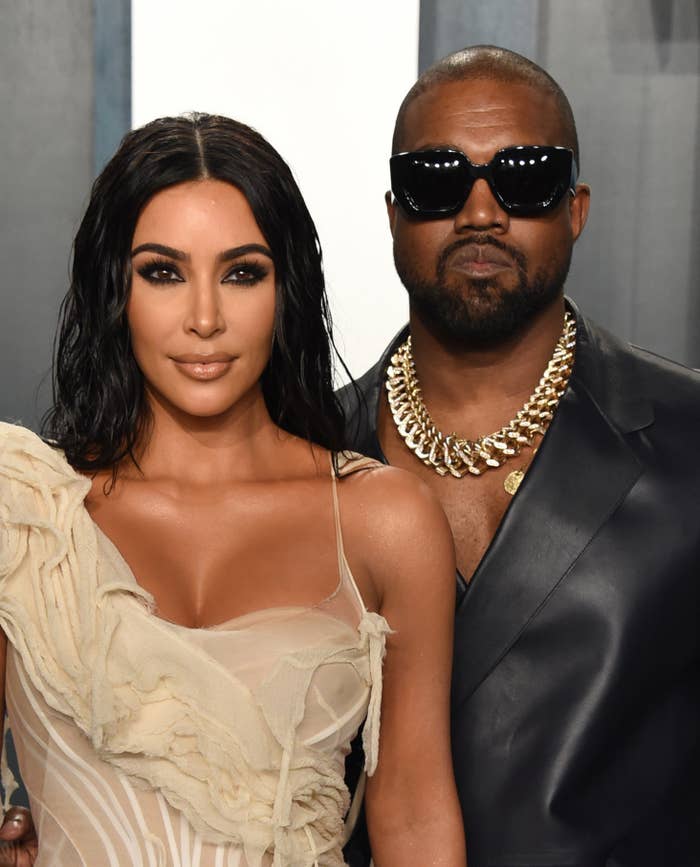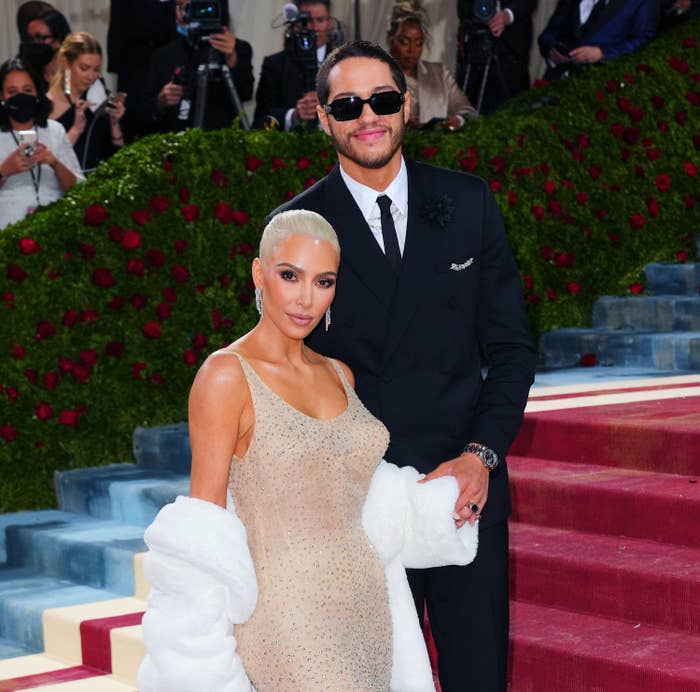 And Ye wound up taking several jabs at the comic over the next few months, all while simultaneously expressing his hopes of a reconciliation with Kim and slamming her parenting style in his song lyrics. The pair have four kids together: North, Saint, Chicago, and Psalm.
He memorably went on to coin the nickname "Skete" for Pete while encouraging his own fans to "scream" at Pete in public and accusing him of "destroying" his and Kim's family.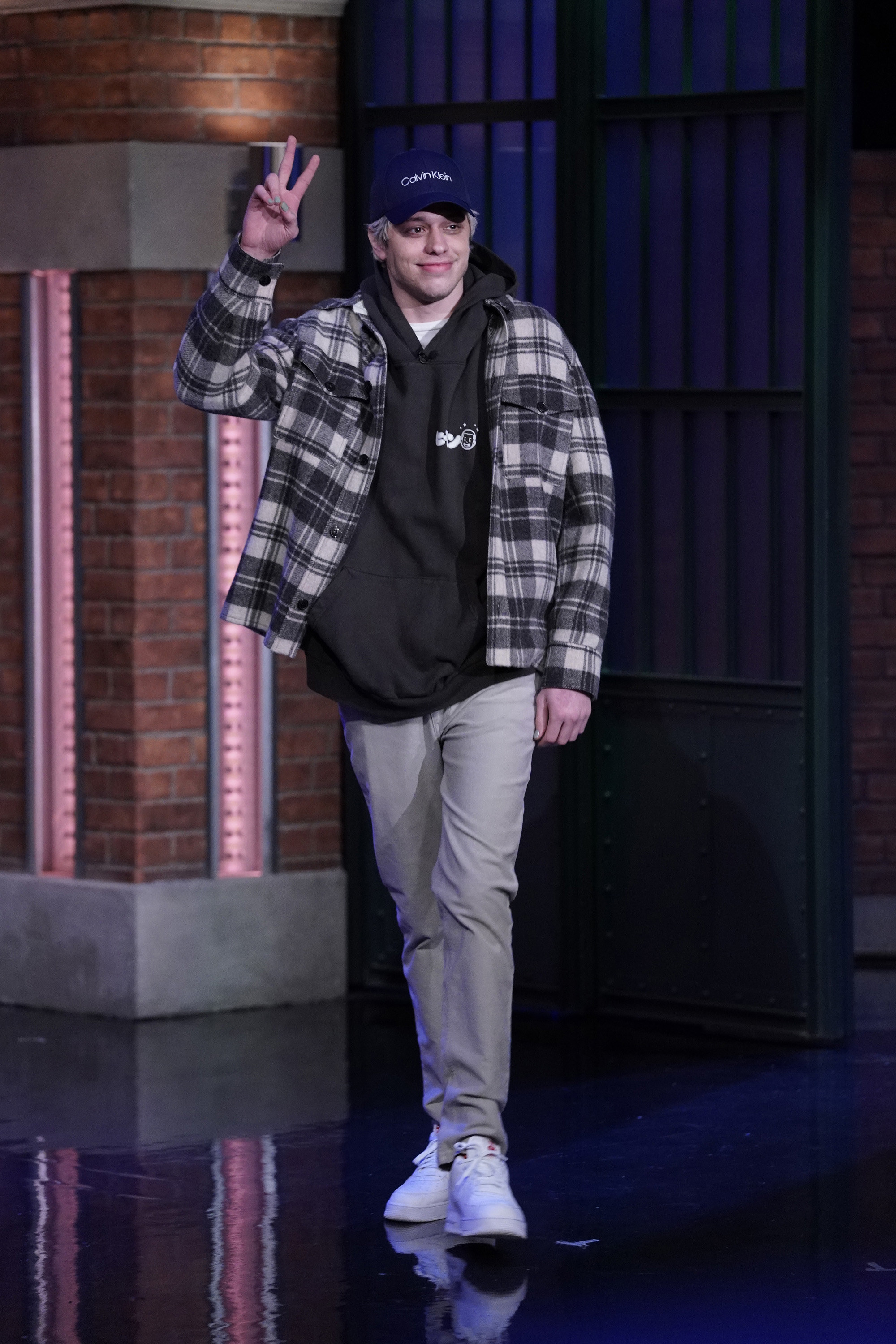 However, Kim largely remained calm as ever during the months that this was unfolding publicly, entering the online conversation only twice to hit back at Ye's string of public attacks.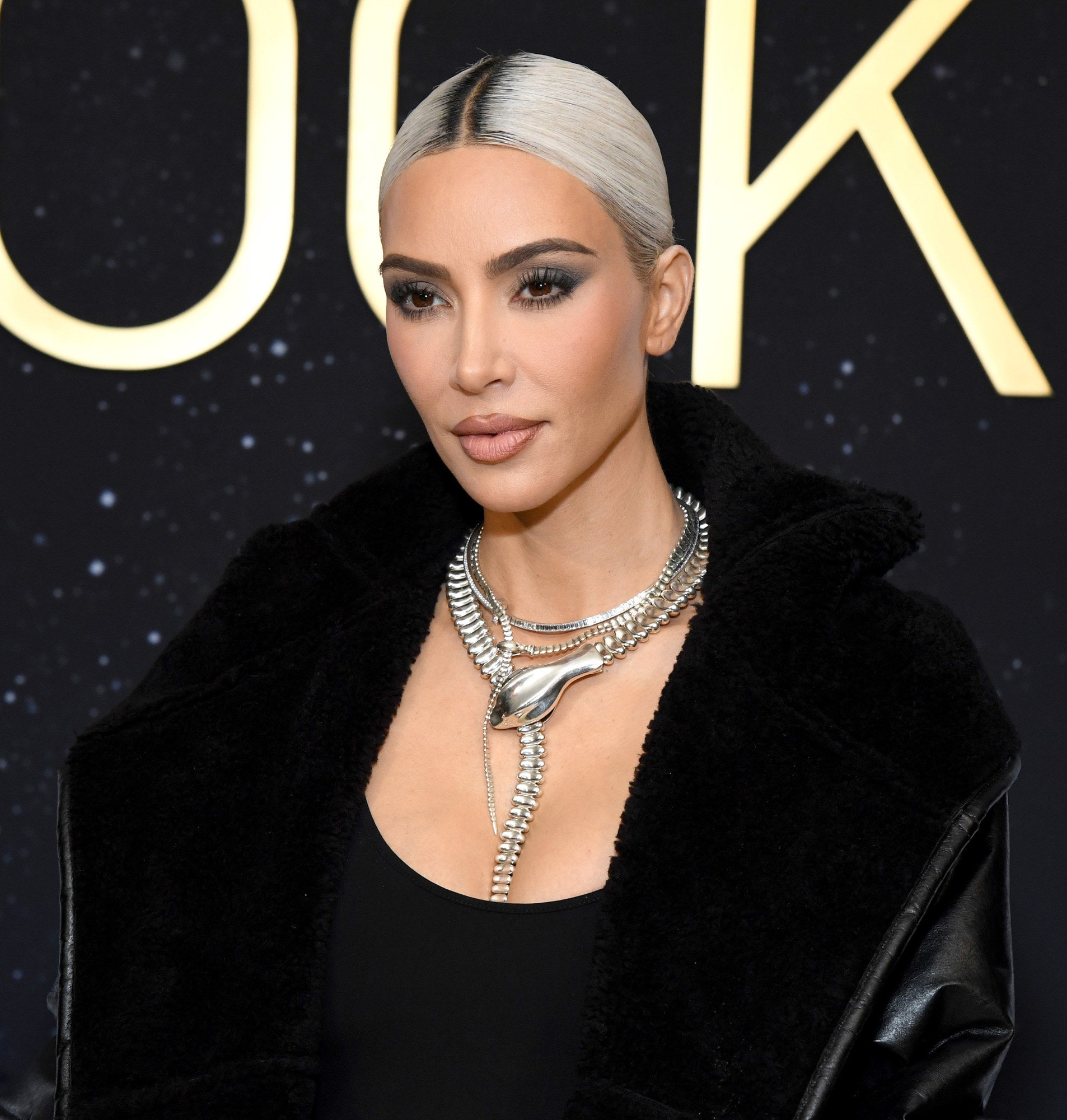 And when she was asked about the harassment in interviews, Kim maintained that she was focused on "handling it all privately" and would never outright criticize Ye.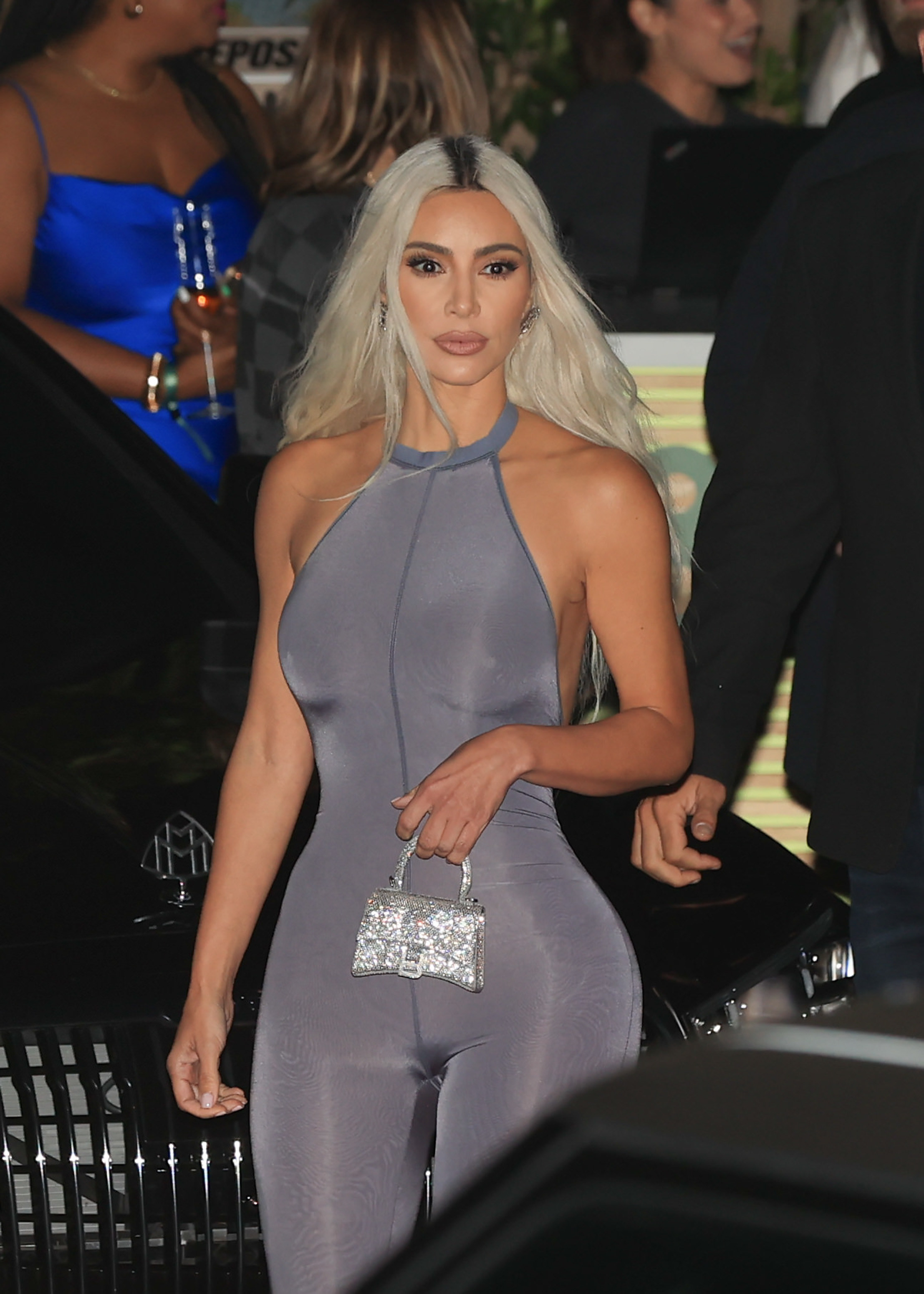 However, with the rollout of Season 2 of her family's Hulu show, The Kardashians, we've seen little snippets of how Kim was really coping while all this was going down.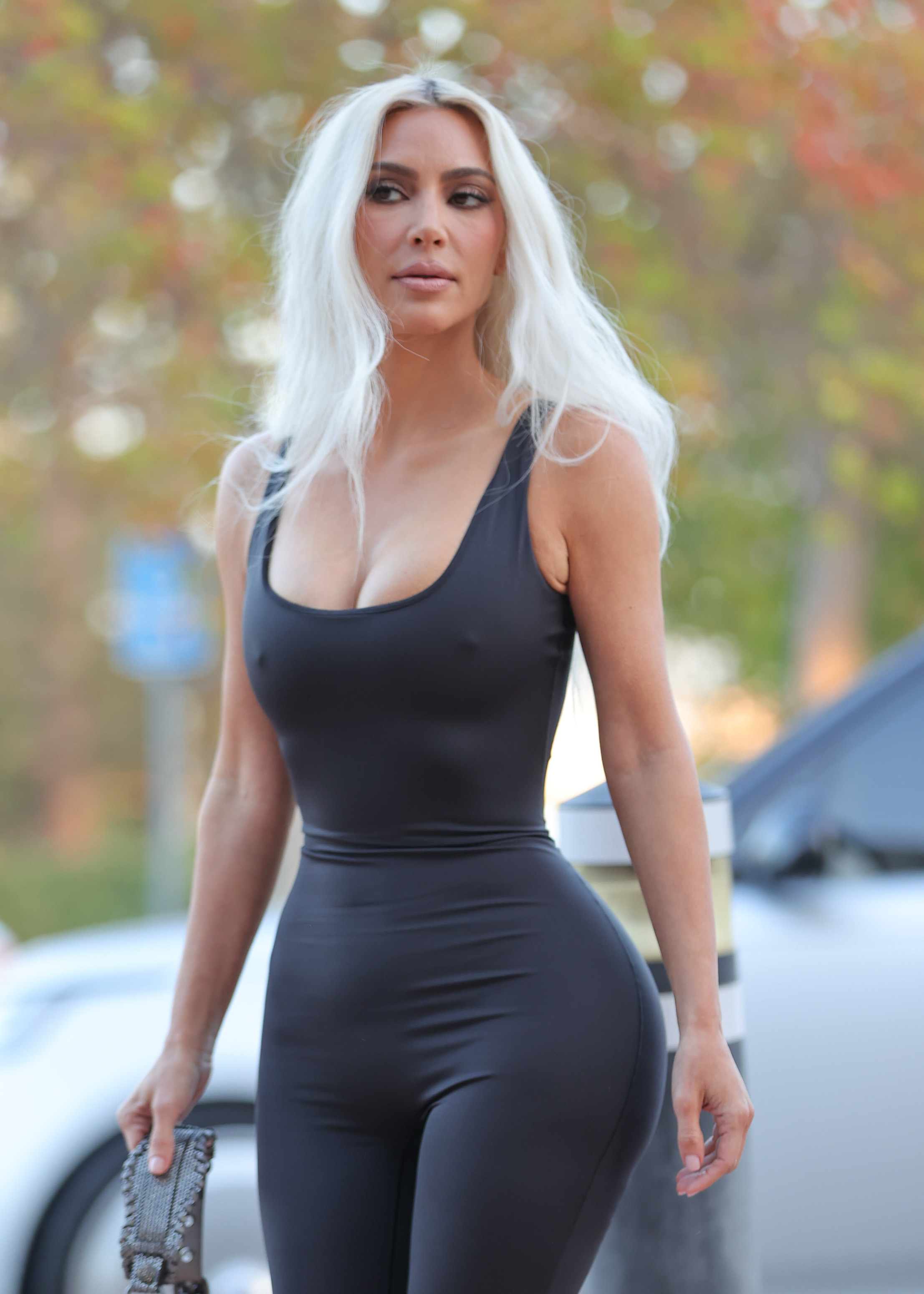 In this week's episode, aka the season finale, Kim actually addresses the "height" of the messy feud for the first time.
Things begin with Kim explaining the history behind Ye's iconic Pastelle jacket that their eldest daughter, North, wore at Paris Fashion Week in July.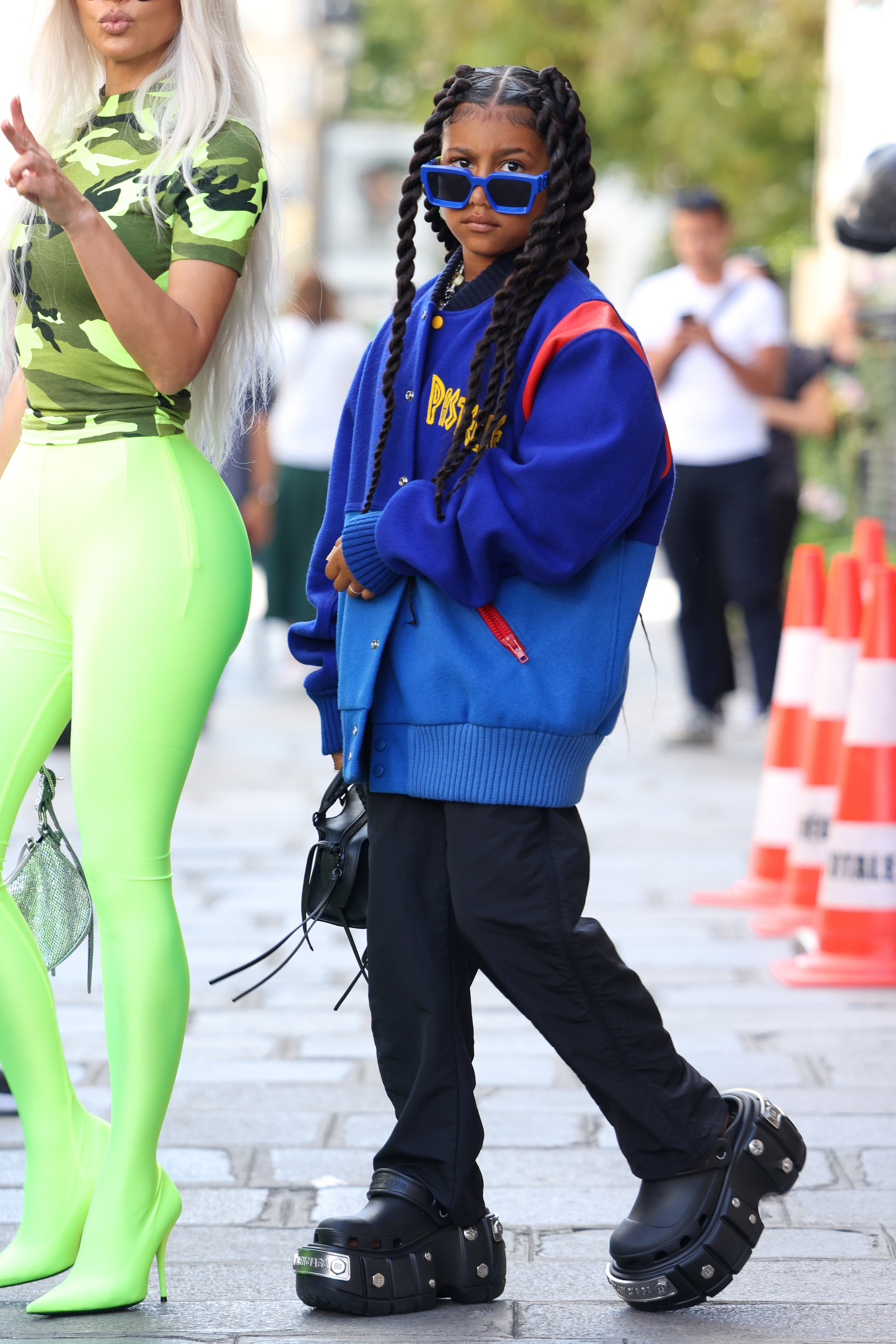 Behind the scenes of the esteemed event, Kim cheers North on as she poses in the familiar garment.
"That's her dad's jacket," Kim says before showing pictures of Ye wearing the piece at the American Music Awards in 2008 and adding that North's wearing it was set to be a "huge fashion moment."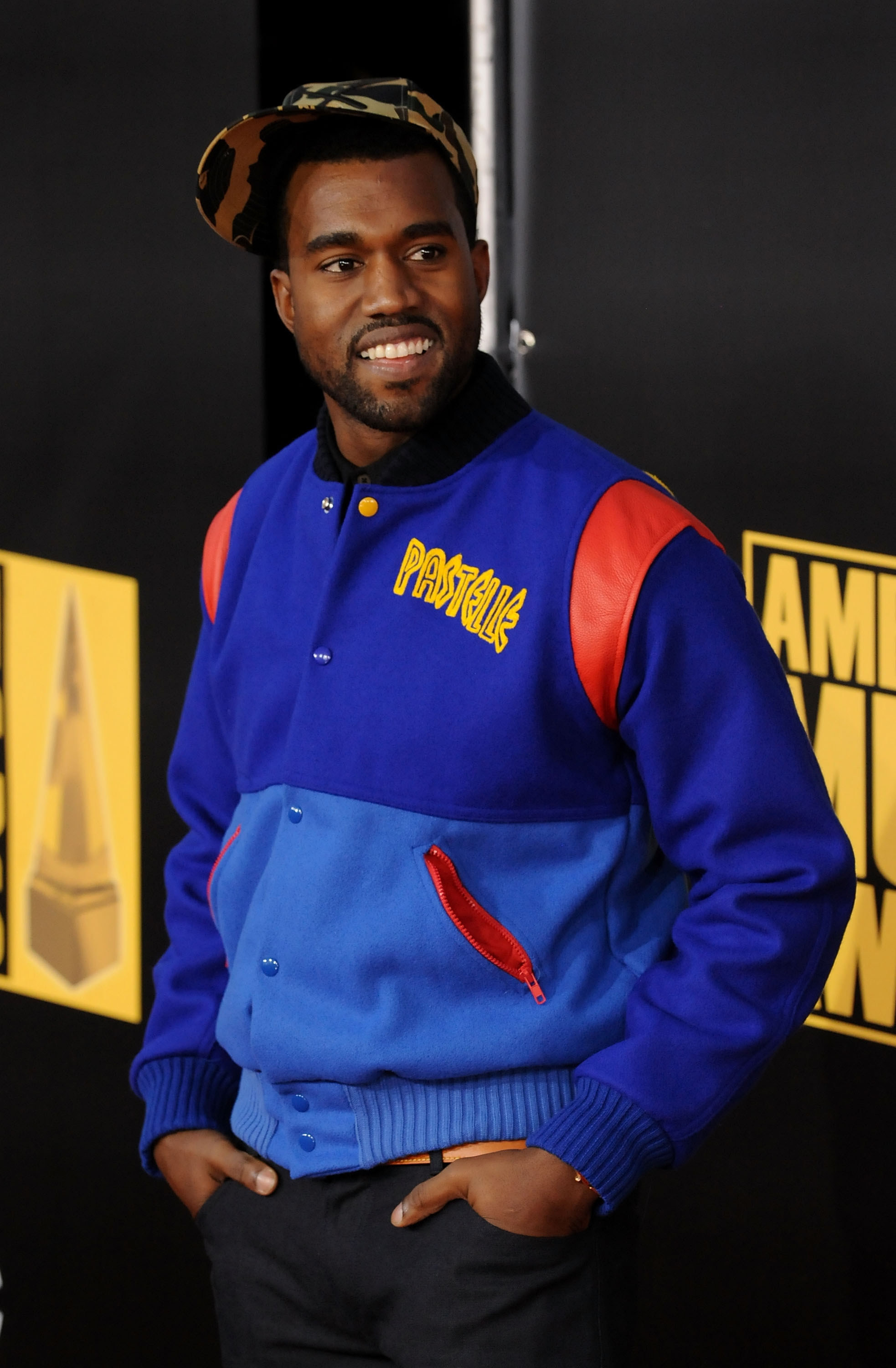 But Kim goes on to explain that acquiring the jacket wasn't as simple as some might have assumed.
"Kanye tends to not care about his stuff and gives it all away, and [the jacket] ended up on the internet," she reveals, adding that she "got it last week."
And Kim then details just how committed she is to obtaining all of Ye's valuables, explaining that she made sure to reach out to him even "at the height" of their feud.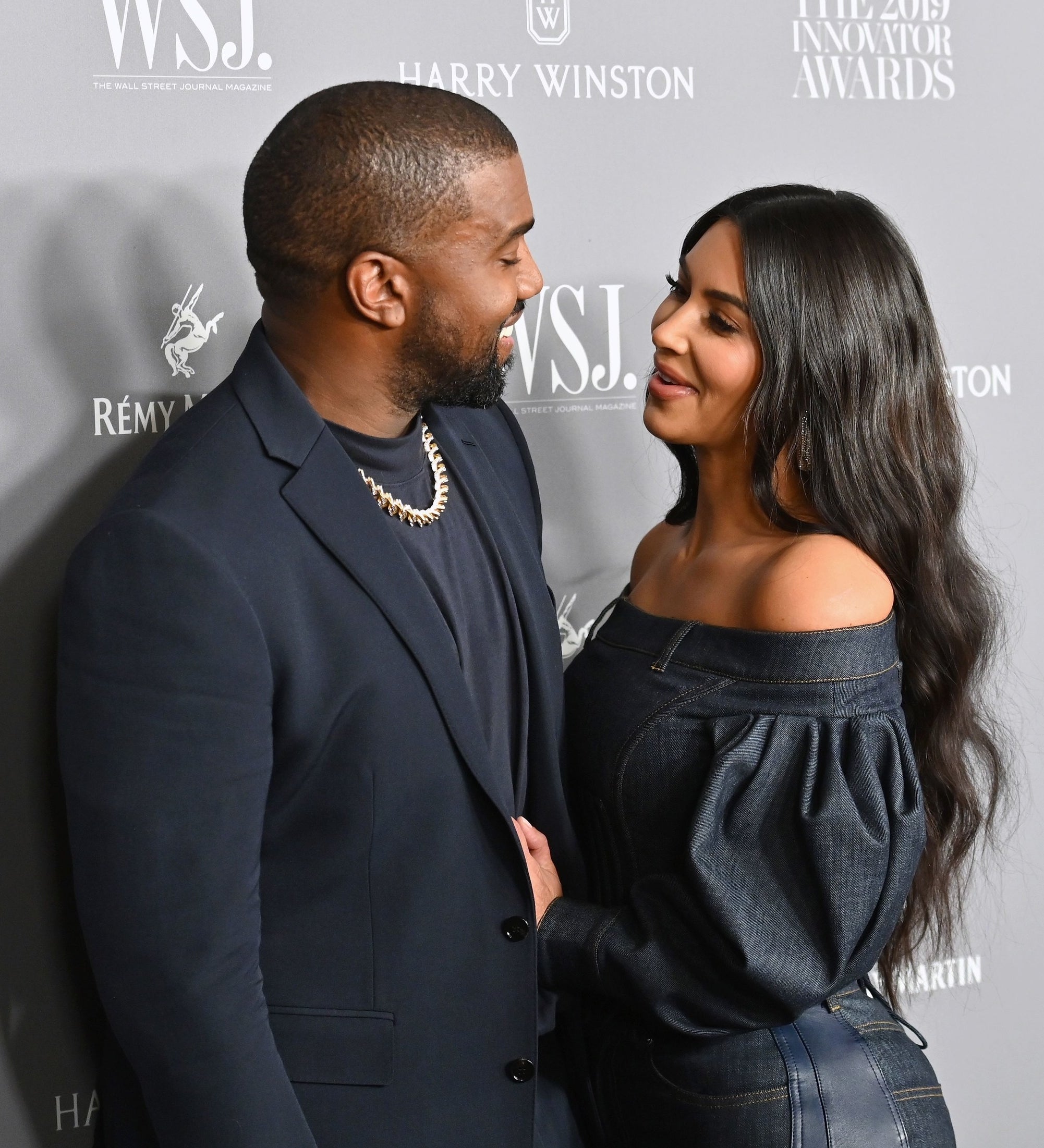 "Kanye knows that I'm so protective of his stuff for the kids," she explains. "Even now, when he was at the height of not speaking to me and being angry with me, he won a few Grammys and I still reached out to him."
She divulges, "I was like, 'I know you just won a few Grammys; I gotta add them to the vault.' And he goes, 'OK.'"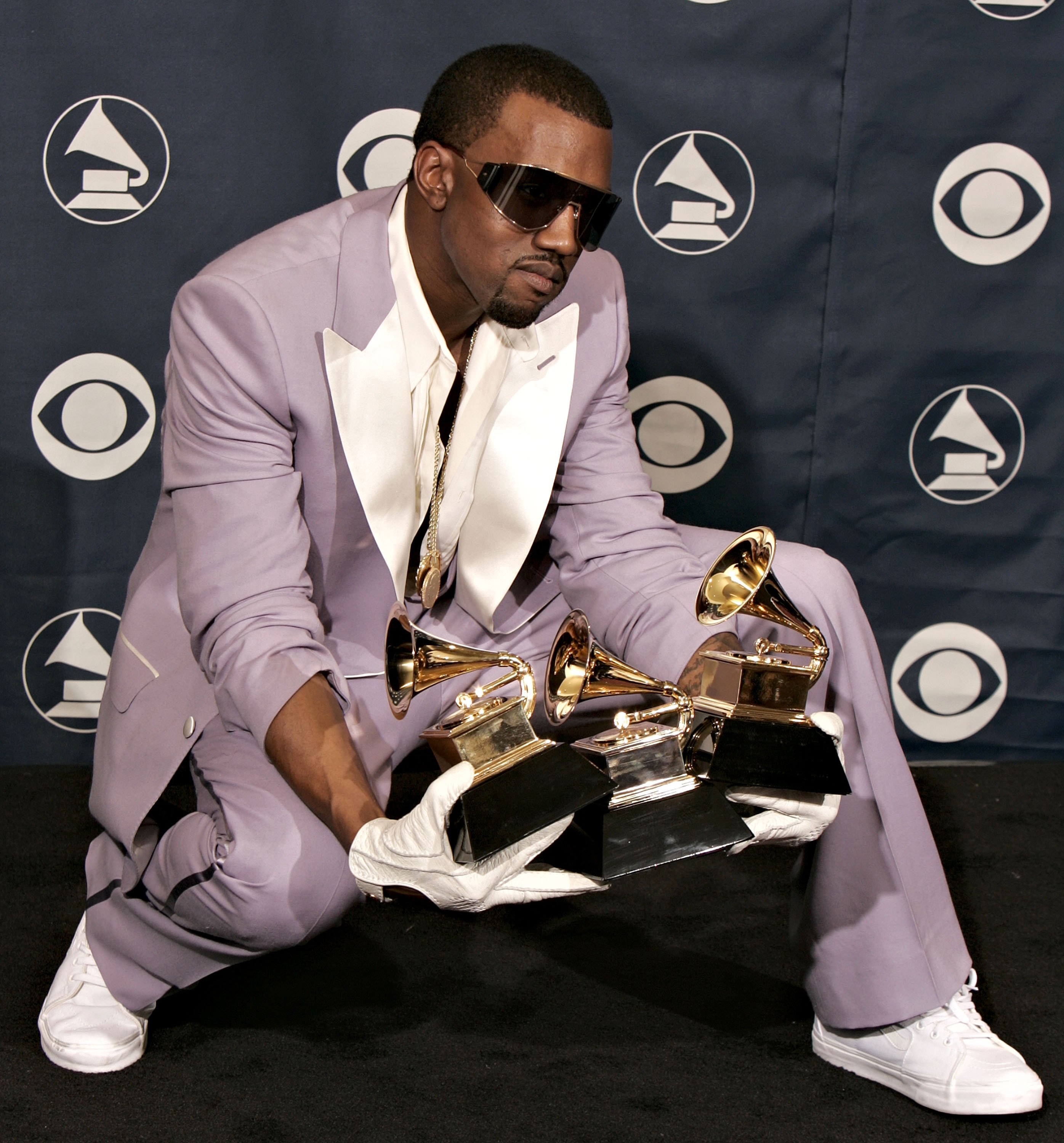 She adds, "'Cause the kids want them, you know? And I want them all together. So I have them all together."
Interestingly, Kim's new comments come just weeks after she admitted to finding the entire feud "exhausting" in another Kardashians episode.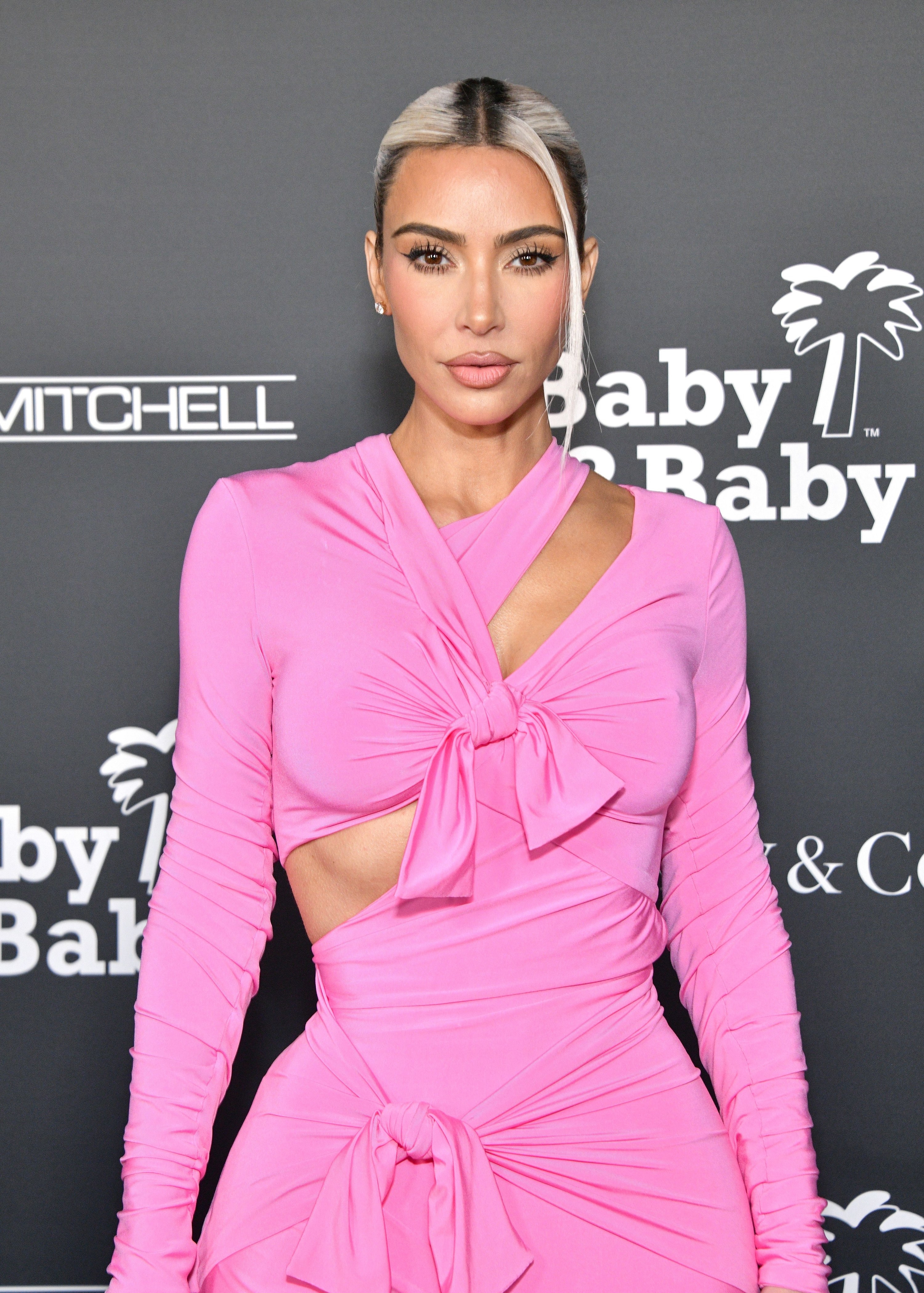 Explaining why she ultimately decided to call Ye out for lying in the comments of one of his Instagram posts, Kim said, "Kanye posted, 'I can't see the kids.' And I'm like, 'You were here this morning. Stop with this narrative.' ... I can't take it anymore."
However, Kim then quickly added that she didn't want to "go back and forth on the internet," explaining her decision to once again keep things offline.
You can watch the latest episode of The Kardashians on Hulu now or on Disney+ internationally.