The campaign, which promoted Balenciaga's Spring/Summer 2023 collection, went viral on Twitter on Nov. 21 after people noticed that it featured two young children posing with teddy bears dressed in BDSM-style harnesses.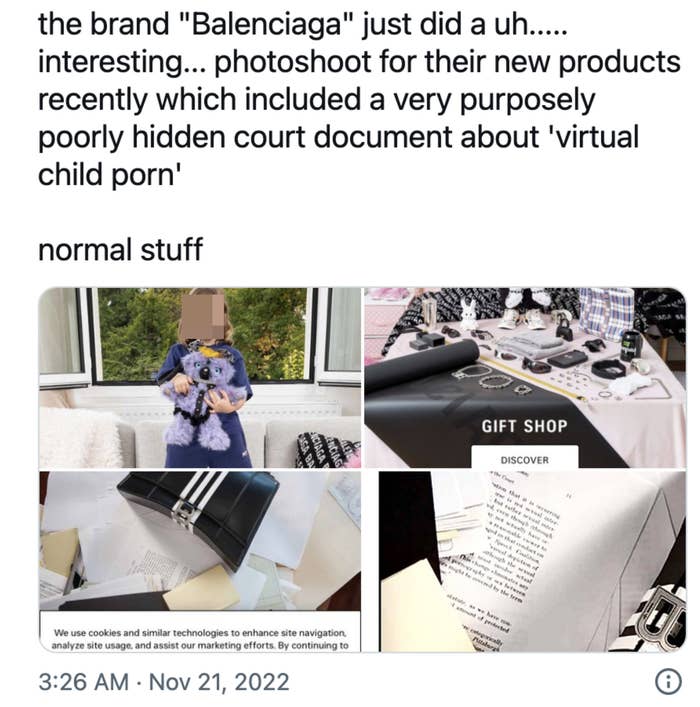 The pictures, which also showed court documents that mentioned "virtual child porn," sparked immense outrage online, with several people quickly accusing Balenciaga of platforming "groomers" and sexualizing children.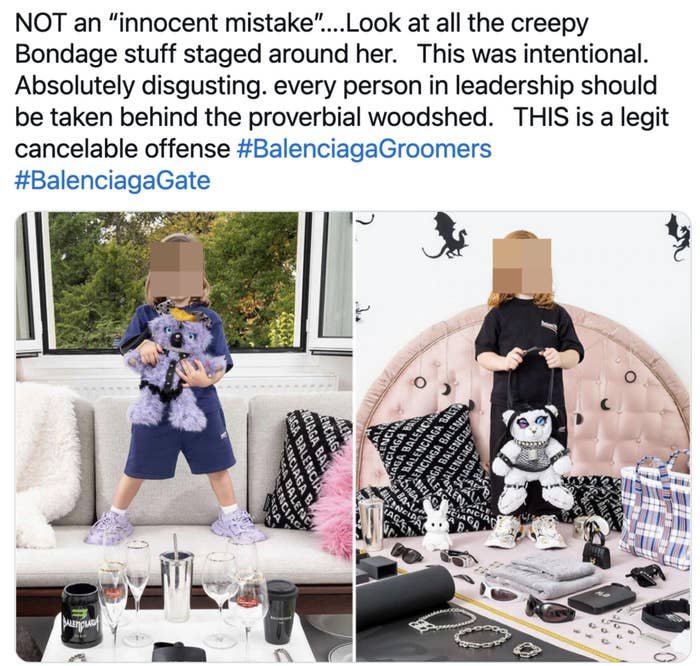 The right-wing media used the Balenciaga campaign as a conservative talking point to make anti-trans and anti-gay comments. On Fox News, Tucker Carlson said he thought the ad was part of a larger trend of "adults crossing the line…into deep involvement with the sexuality of children."
Balenciaga ended up apologizing for the photos in a statement posted to its Instagram story on Nov. 22. "We sincerely apologize for any offense our holiday campaign may have caused. Our plush bear bags should not have been featured with children in this campaign," the company wrote. "We have immediately removed the campaign from all platforms."
The company later shared a second story addressing the court documents featured in the campaign. "We apologize for displaying unsettling documents in our campaign. We take this matter very seriously and are taking legal action against the parties responsible for creating the set and including unapproved items for our Spring 23 campaign photoshoot. We strongly condemn abuse of children in any form," it wrote.
In the days since Balenciaga's statements were released, several fans have been awaiting comment from Kim Kardashian, who is one of the biggest faces of the brand.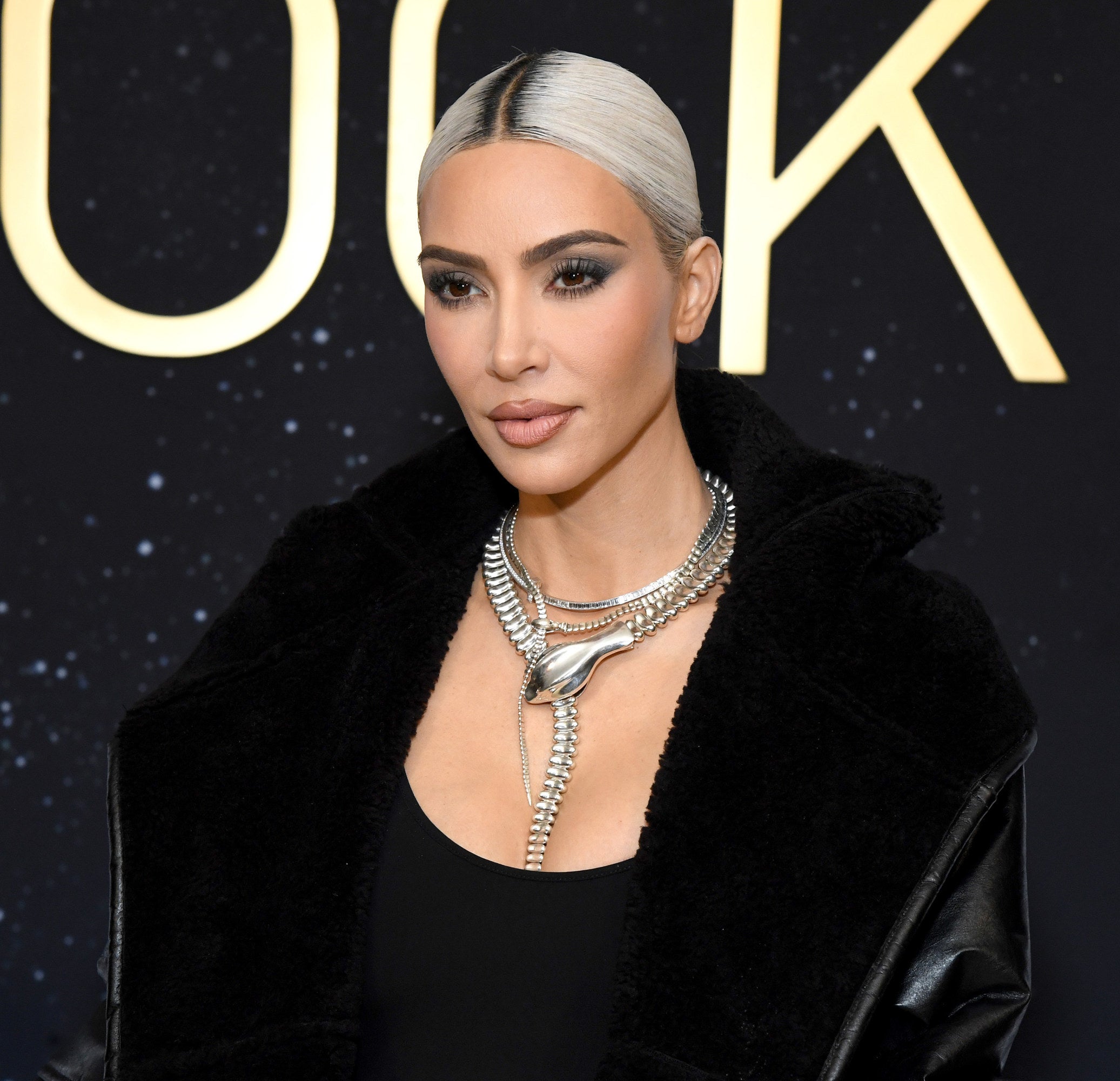 And on Sunday, Nov. 28, Kim finally addressed the controversy on her Twitter page and Instagram stories, revealing that she'd taken the time to talk to the Balenciaga team herself before speaking out publicly.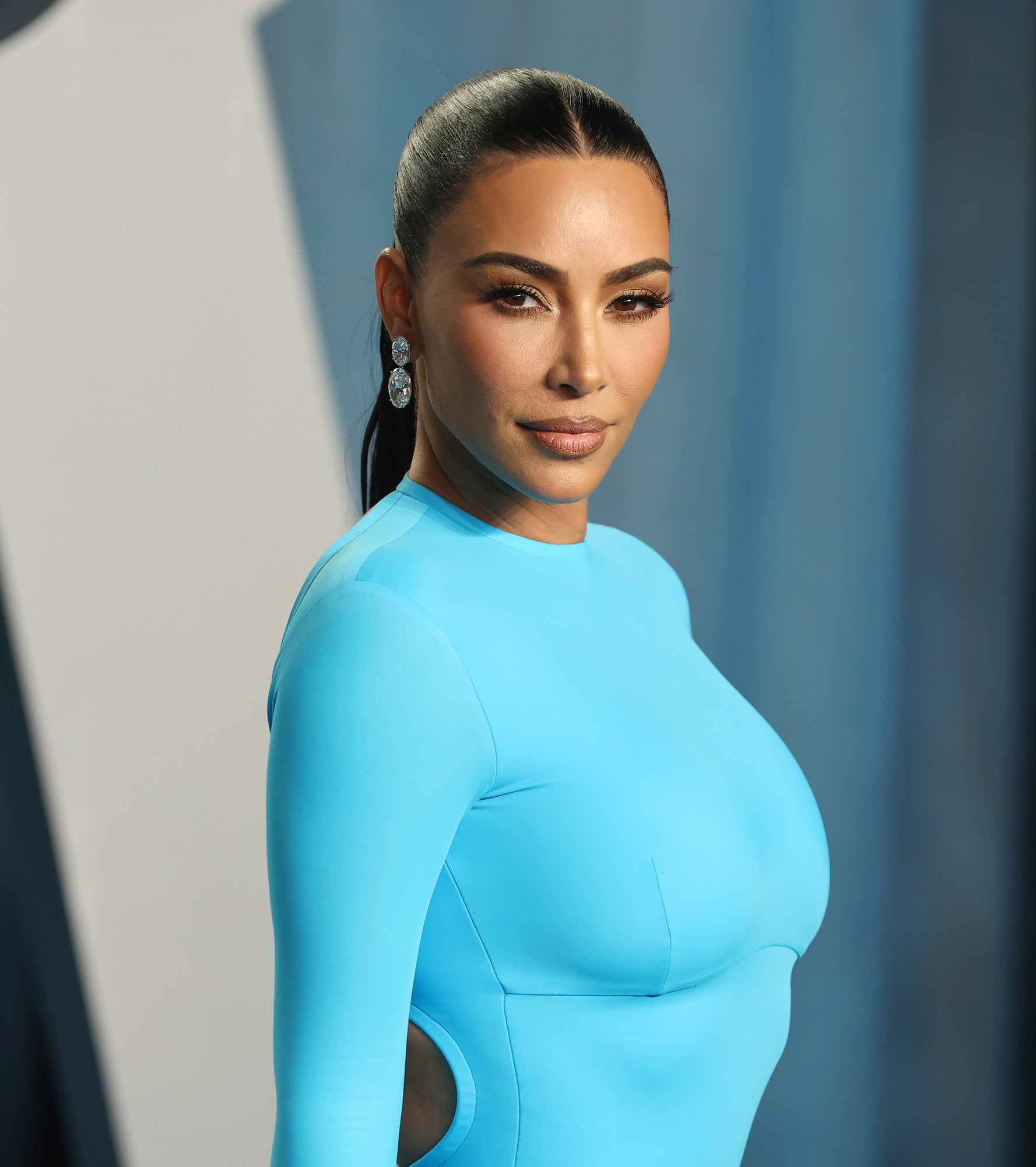 "I have been quiet for the past few days, not because I haven't been disgusted and outraged by the recent Balenciaga campaigns, but because I wanted an opportunity to speak to their team to understand for myself how this could have happened," she wrote.
"As a mother of four, I have been shaken by the disturbing images. The safety of children must be held with the highest regard and any attempts to normalize child abuse of any kind should have no place in our society — period," she went on.
Kim went on to note that while she appreciates Balenciaga's "removal of the campaigns and apology," she is currently "reevaluating" her relationship with the company.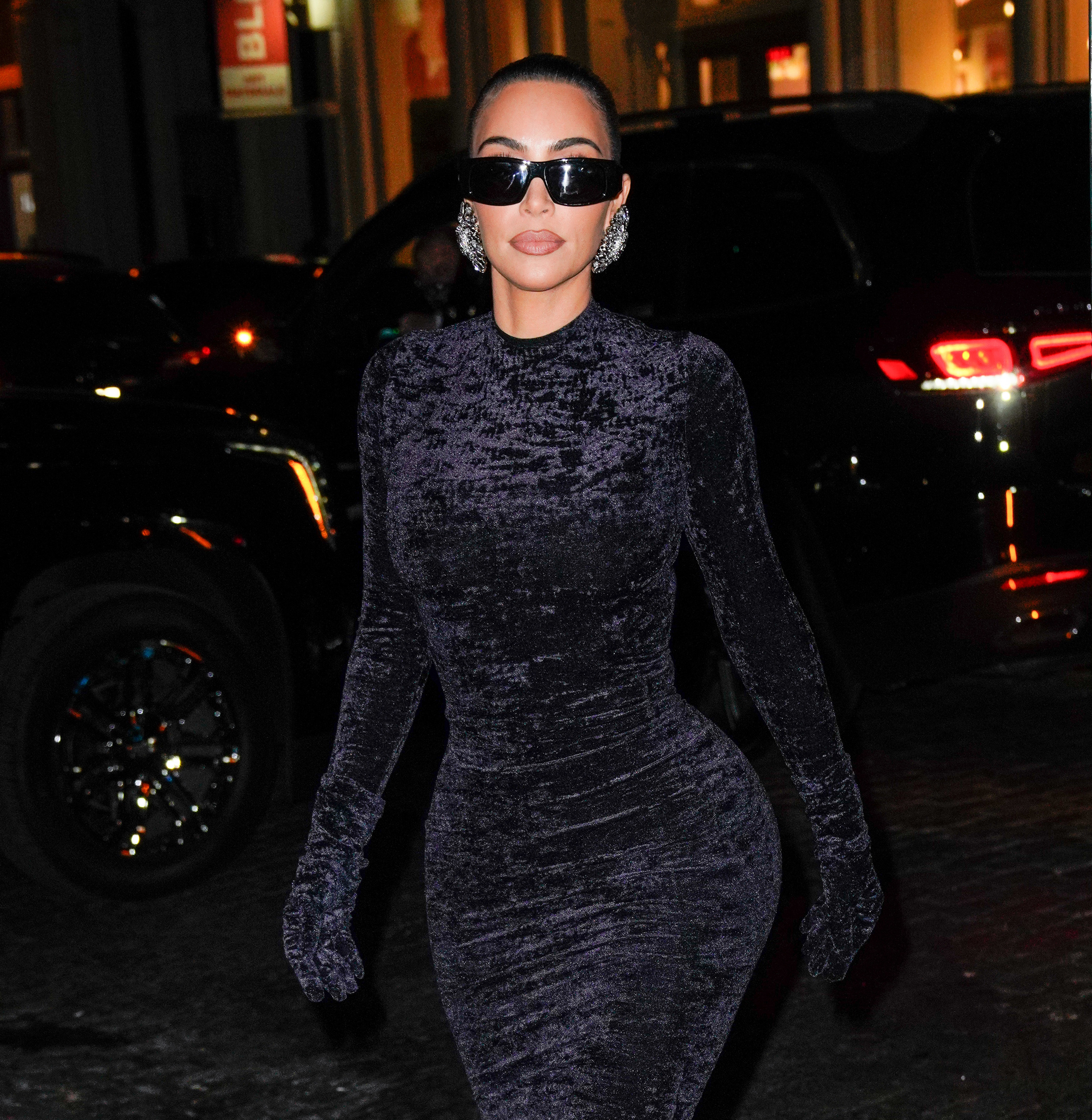 "I appreciate Balenciaga's removal of the campaigns and apology. In speaking with them, I believe they understand the seriousness of the issue and will take the necessary measures for this to never happen again," she wrote.
"As for my future with Balenciaga, I am currently re-evaluating my relationship with the brand, basing it off their willingness to accept accountability for something that should have never happened to begin with — & the actions I am expecting to see them take to protect children," she added.
Kim's statement comes just a day after her ex-husband, Kanye West, who has become a right-wing political commentator, addressed the controversy himself and called out celebrities for largely remaining silent on the topic.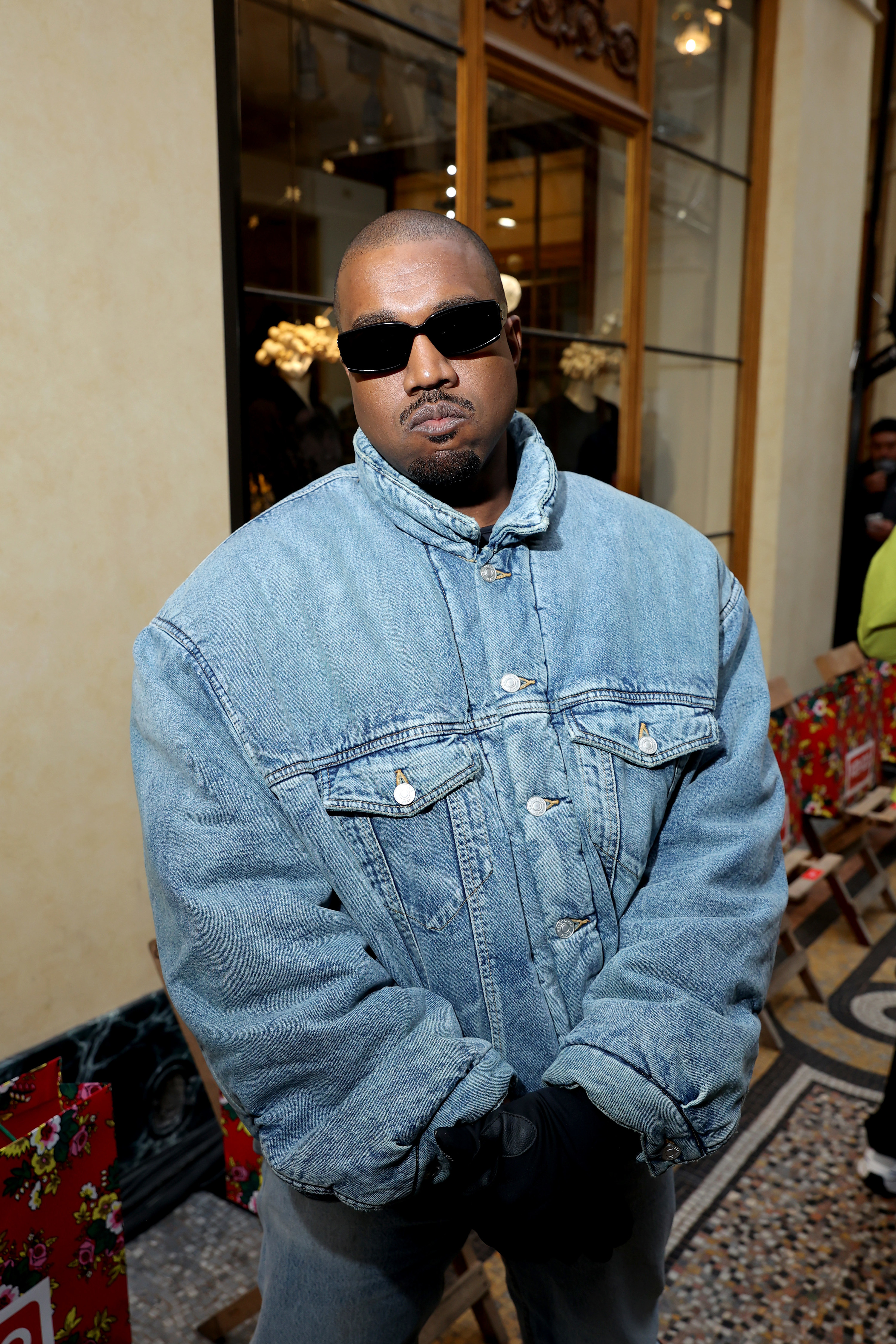 "Nobody is talking about the Balenciaga situation," said Ye, who was interestingly the one to introduce Kim to Balenciaga's creative director, Demna Gvasalia.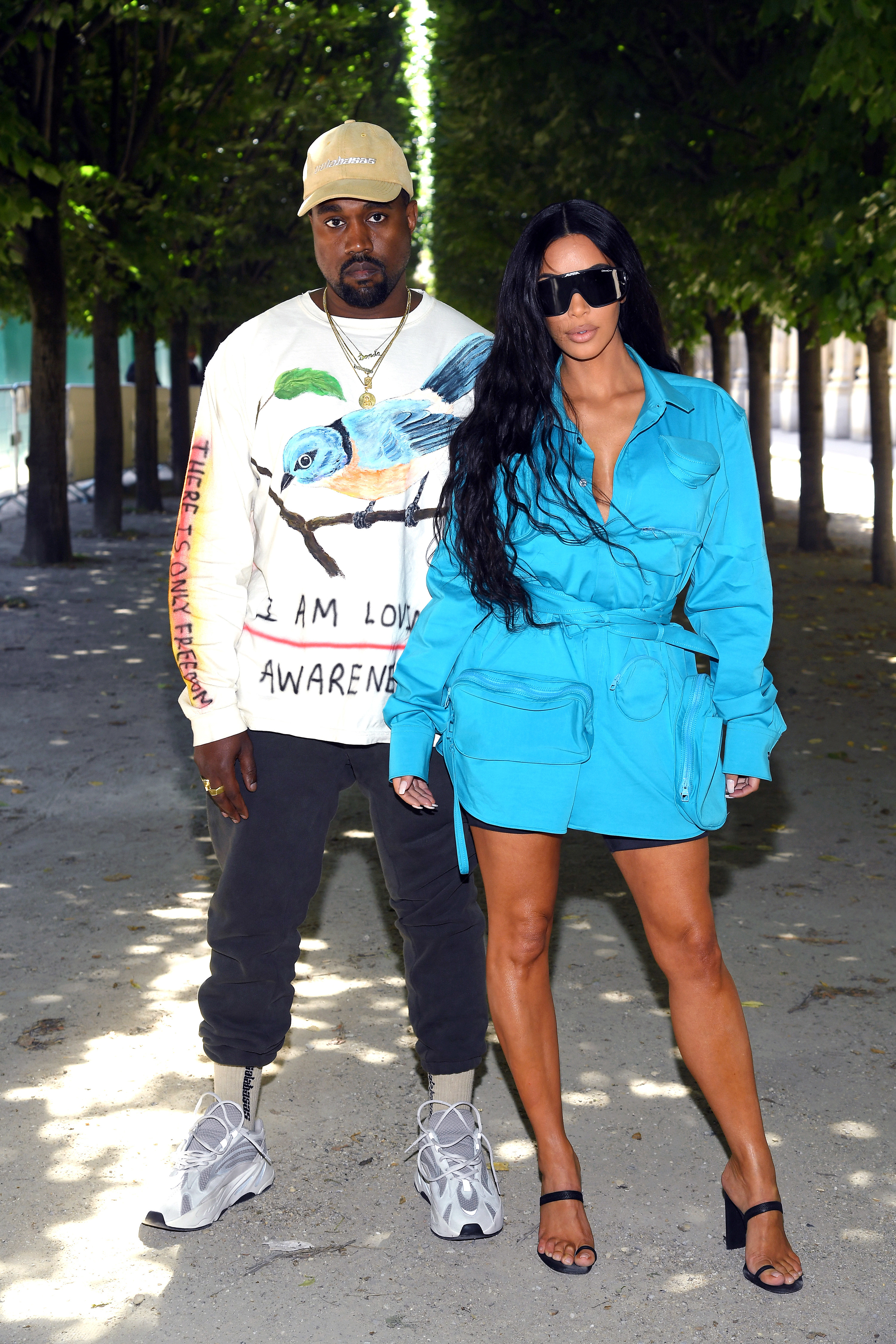 "This just shows you all of these celebrities out here — don't let them influence you in any way because they, in turn, are controlled by the people who really influence the world," he added.