Earlier this month, news broke that Kim Kardashian and Pete Davidson had split up after nine months of dating.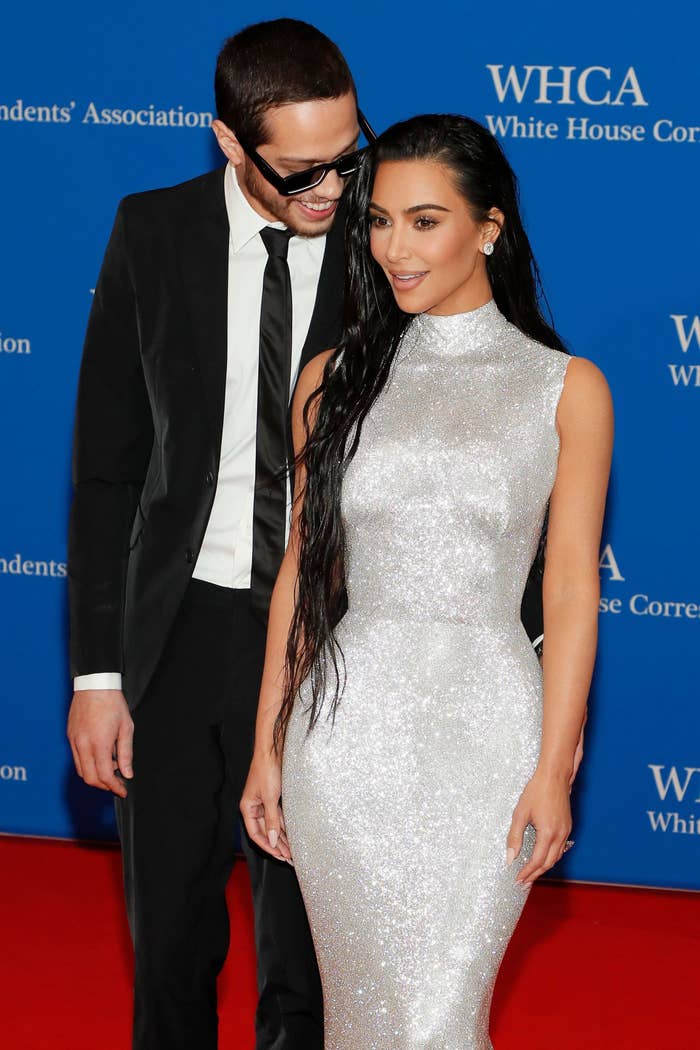 The pair's whirlwind relationship took off shortly after they shared a kiss during a Saturday Night Live sketch last October.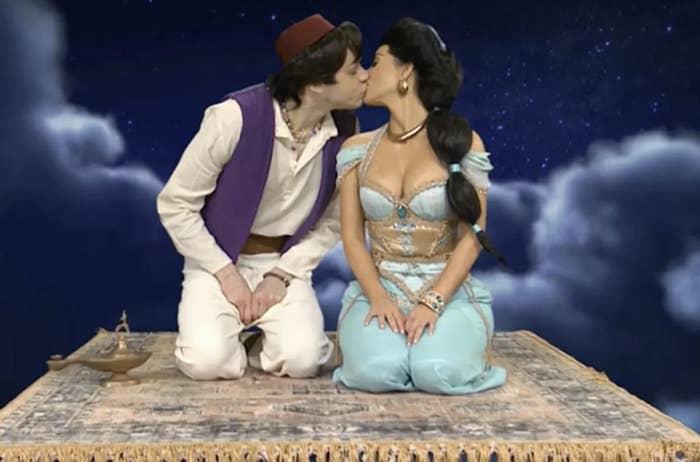 "Pete has got to be literally the best human being I've ever met," she said during an episode of her family's Hulu reality show, The Kardashians, that aired in April. "People always say, 'He's so funny.' ... That's like fourth on my list of why I like him."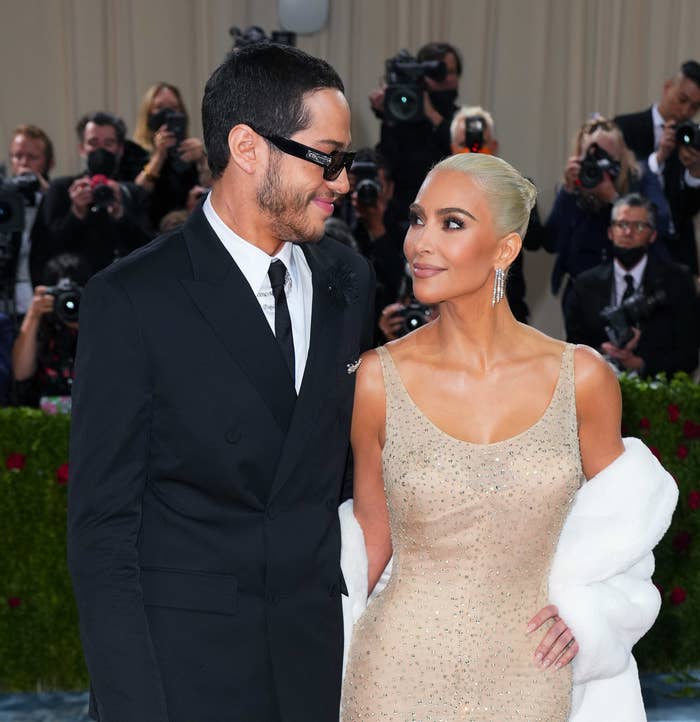 "I wasn't even thinking like, Oh my god, I'm gonna be in a relationship with him," Kim divulged during an episode of her family's Hulu reality show, The Kardashians. "I was just thinking, Heard about this BDE, need to get out there... I was just basically DTF."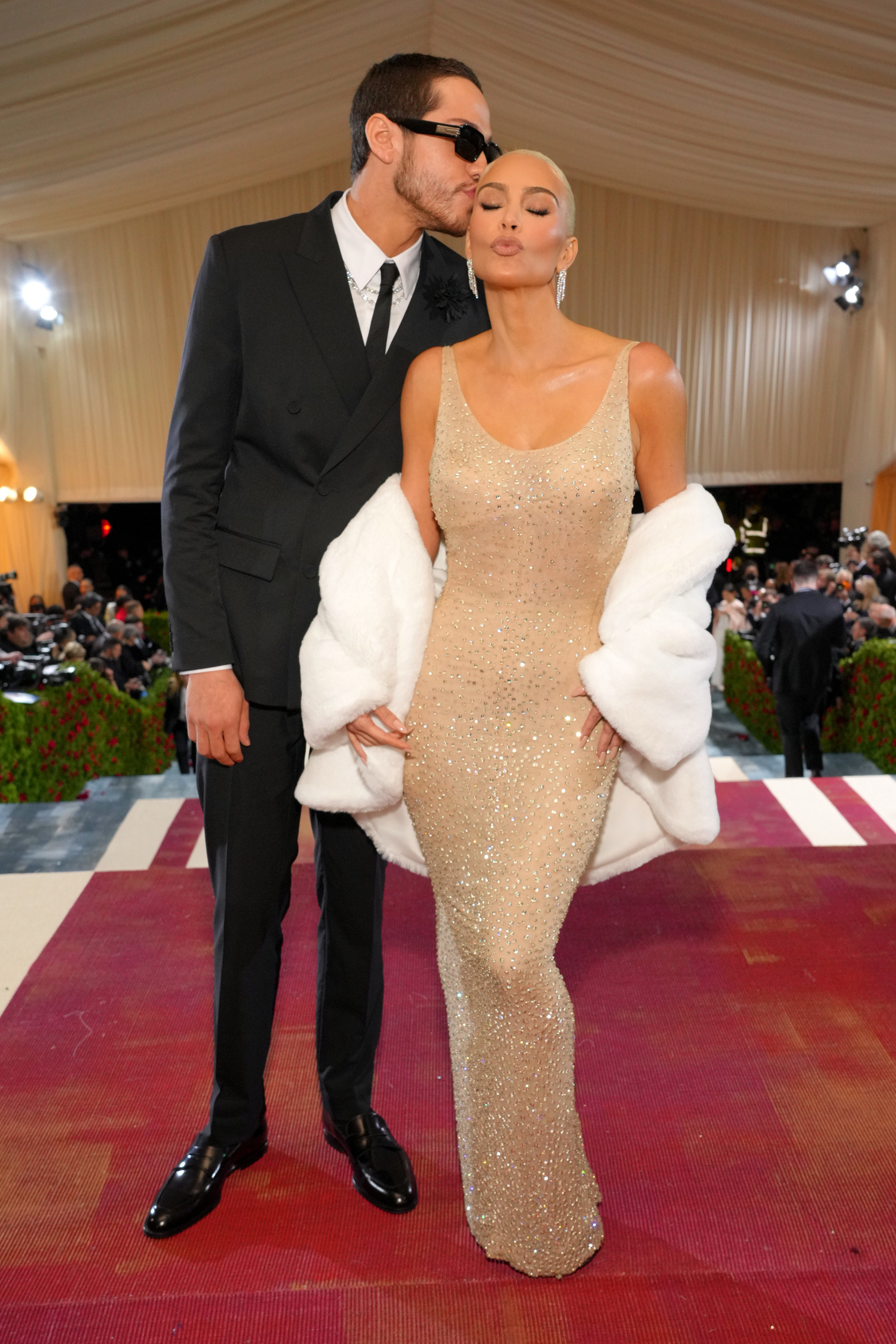 Well, contrary to what Kim had anticipated, she and Pete ended up getting quite serious as the comic even met her and ex-husband Kanye West's children.
Pete was photographed with then-8-year-old North seated on his lap as he drove Kim's pink Moke electric car around their gated neighborhood back in April, and was later spotted on a solo shopping trip with 6-year-old Saint a few months later.
And the beauty mogul wound up frequently sharing photos and PDA-heavy videos of the loved-up pair to her Instagram page, before even opening up about her hopes of bringing a stepfather into her kids' lives during an episode of The Kardashians.
Discussing how Kourtney Kardashian's son, Mason Disick, had been adjusting to Kourt's engagement to Travis Barker, Kim told her mom, Kris Jenner, "I heard him say to North… 'Getting a stepdad isn't so bad.' He was like: 'You know, [stepdads] aren't these evil people like you see in the movies, it's just not like that.'"
"The way he was talking to her gave me the feeling of, Everything's gonna work out, everything's gonna be OK," Kim added.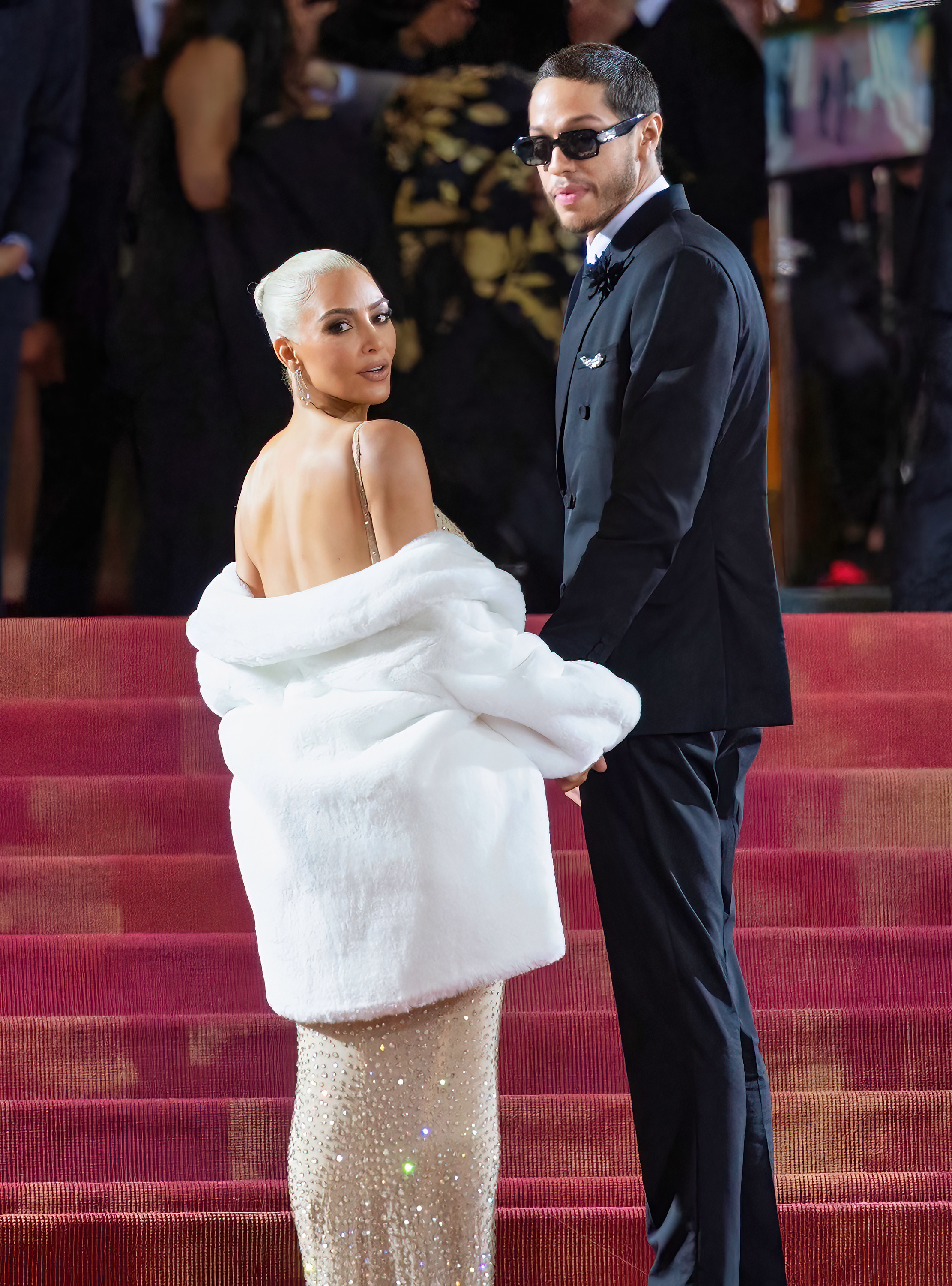 However, as we now know, Kim and Pete's romance ultimately ended up being short-lived, with the pair reportedly calling it quits a few weeks ago.
According to E! News, who heard from sources close to the two, Kim and Pete decided to end things because of their "demanding schedules," with the former SNL comic having spent much of his time recently working on a new movie out in Australia.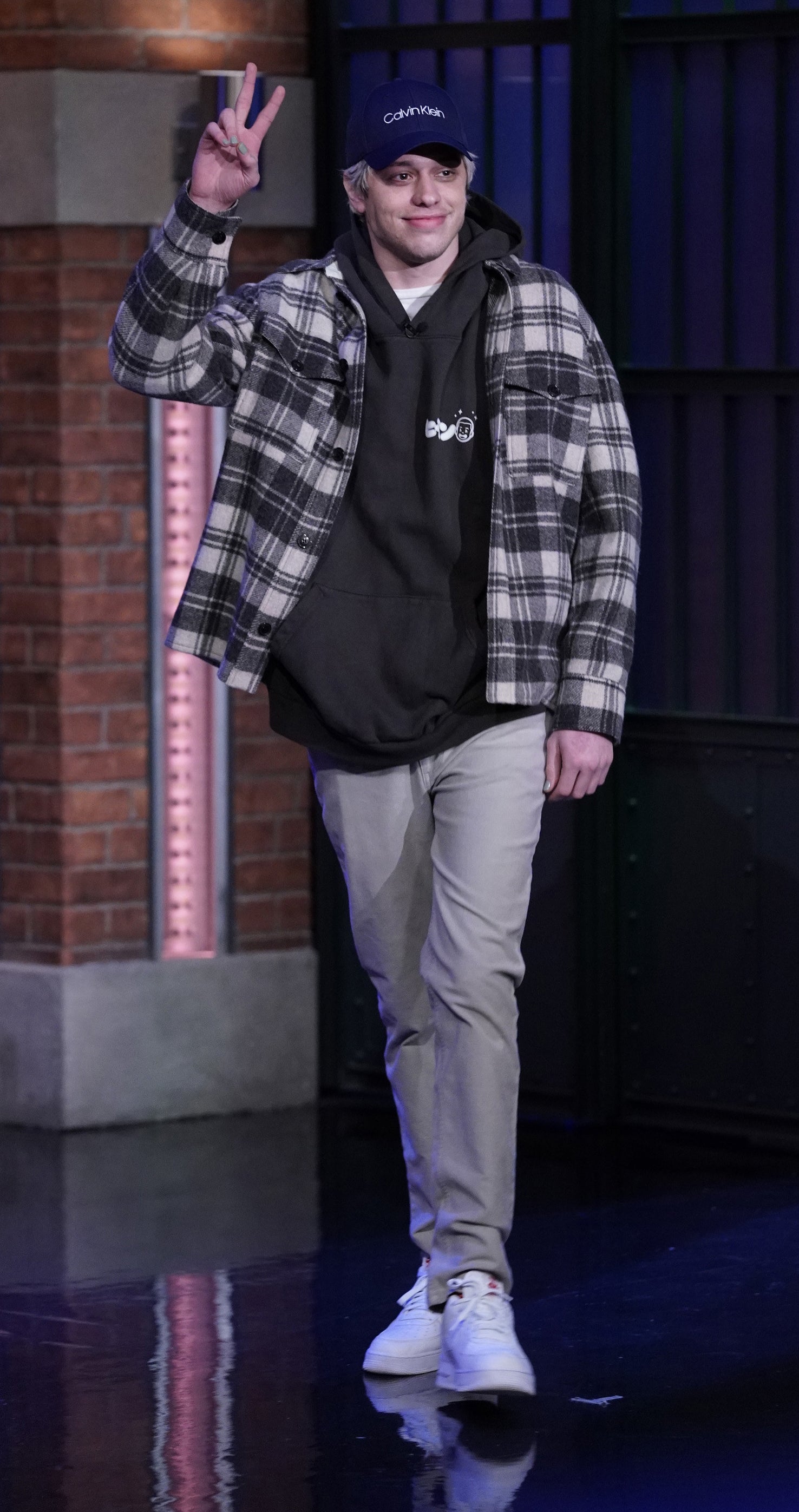 The insiders told E! that while Kim and Pete have "a lot of love and respect for each other," they found it "really difficult to maintain a relationship" due to their differing schedules and commitments.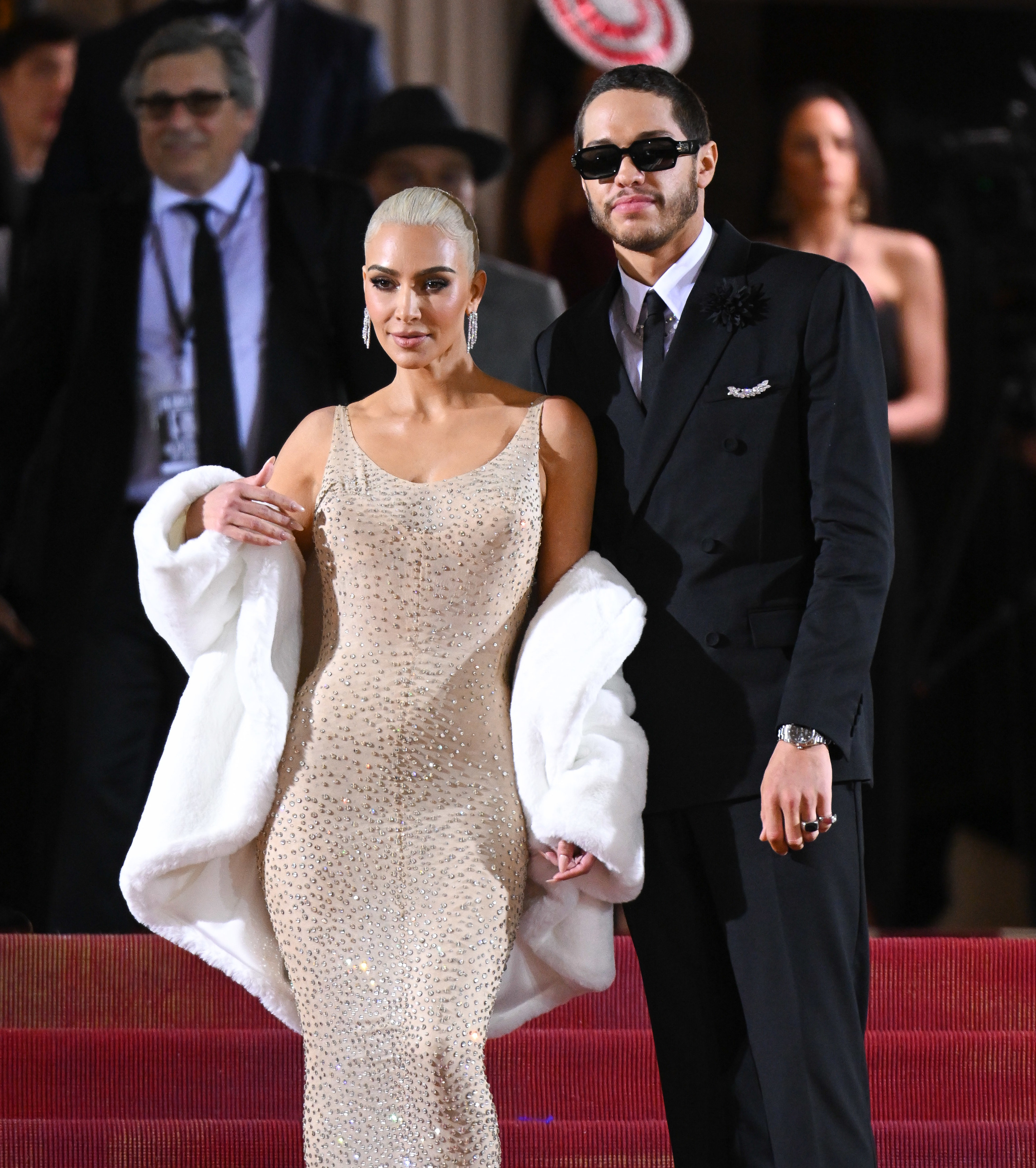 Neither Pete, who has no social media presence, nor Kim has spoken out about the split since it was reported earlier this month.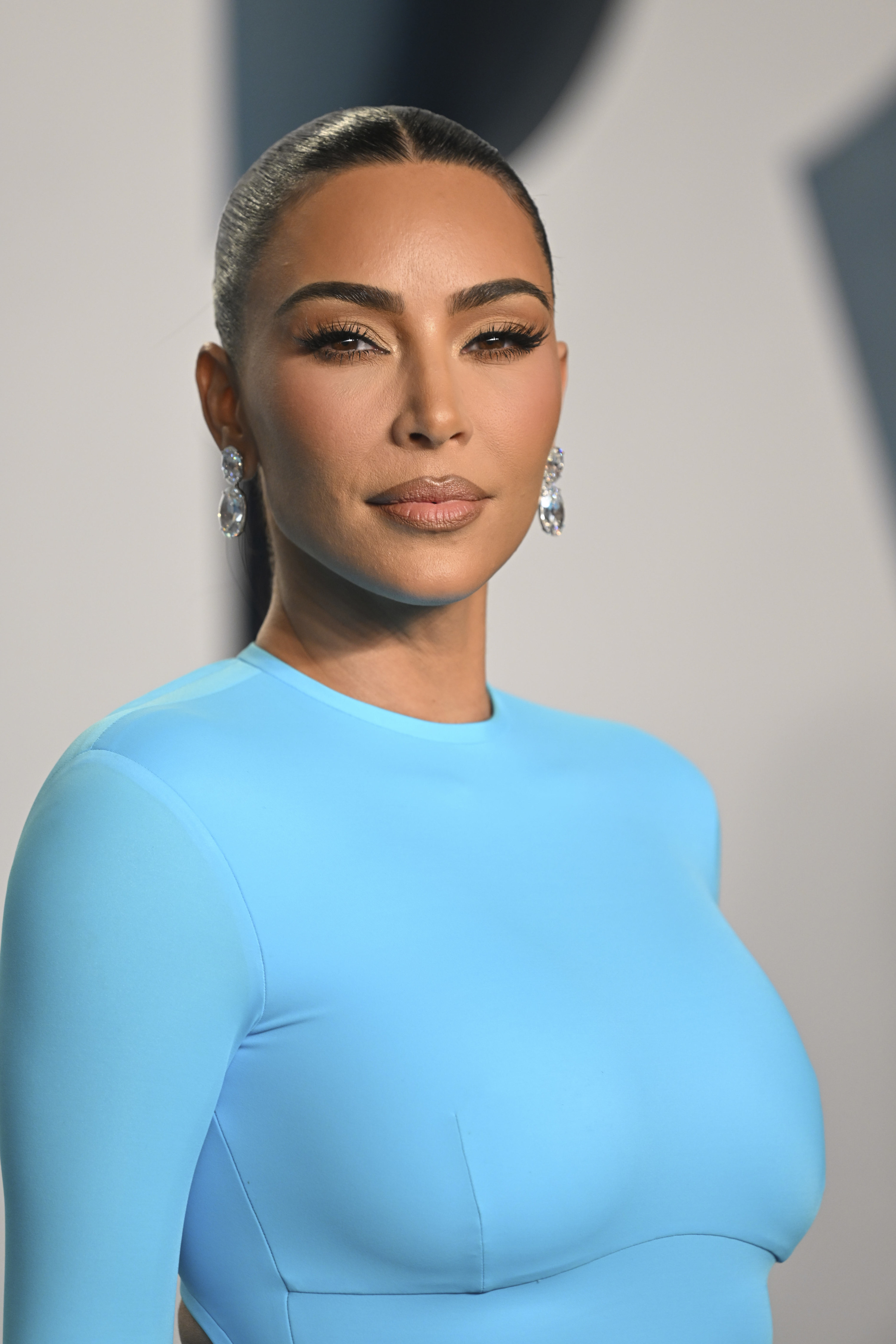 However, the Skims founder has since shared a string of eye-catching Instagram posts, some of which, fans speculated, were in response to the split.
Days after the news of her and Pete's breakup was made public, Kim posted several photos and videos of herself posing in a gym wearing nothing but a bikini and a pair of thigh-high boots. One of these snaps was captioned: "I do my own heavy lifting."
Many Instagram users guessed that Kim's raunchy post and eye-catching caption were a reference to her and Pete's split. "Oh yeah they definitely broke up. Get it Kimmy!!!!" one person speculated in the comments. "We love breakup KIM," another wrote.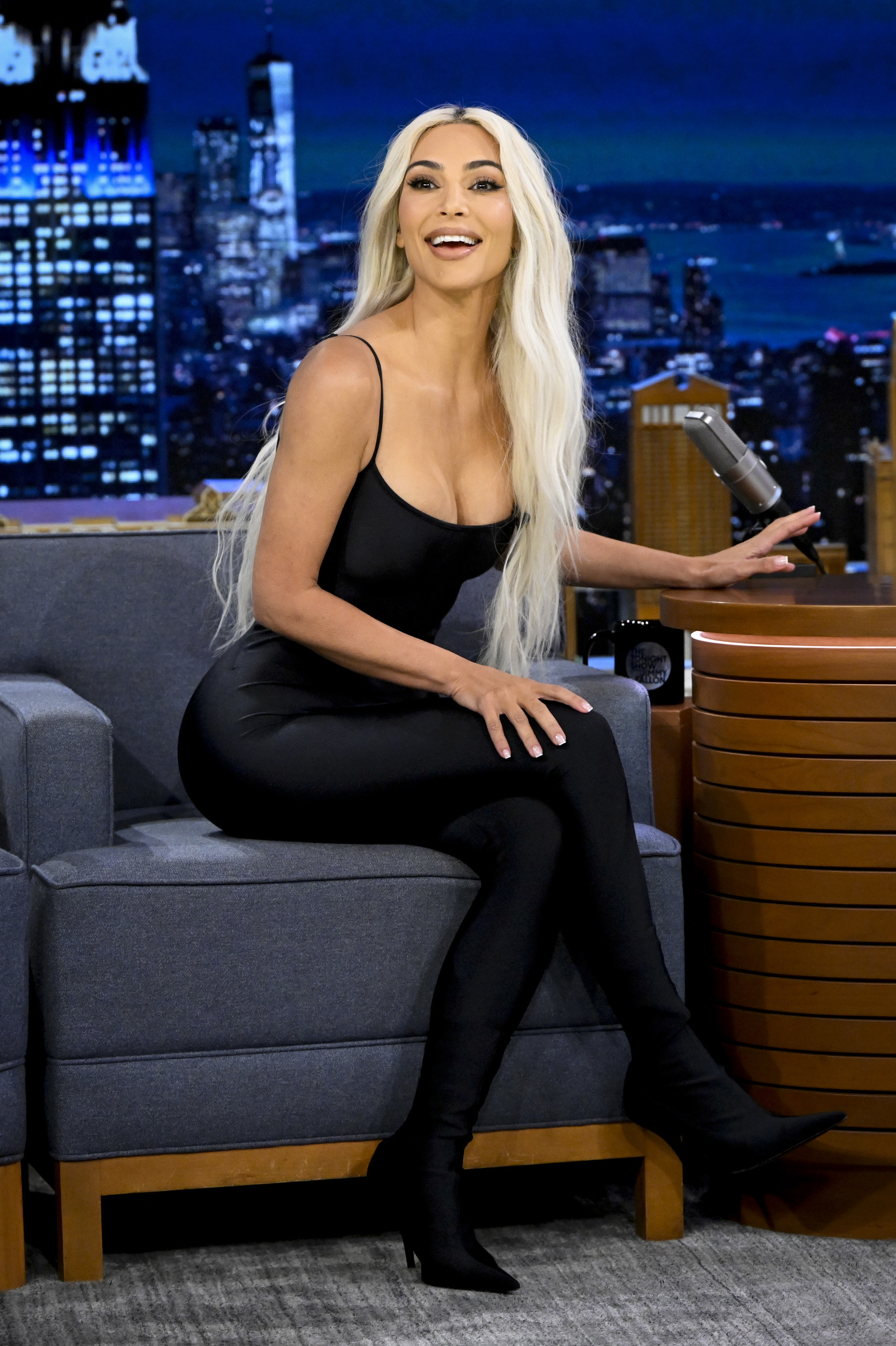 And now, Kim has shared another eyebrow-raising Instagram post, which has once again captured the attention of her followers.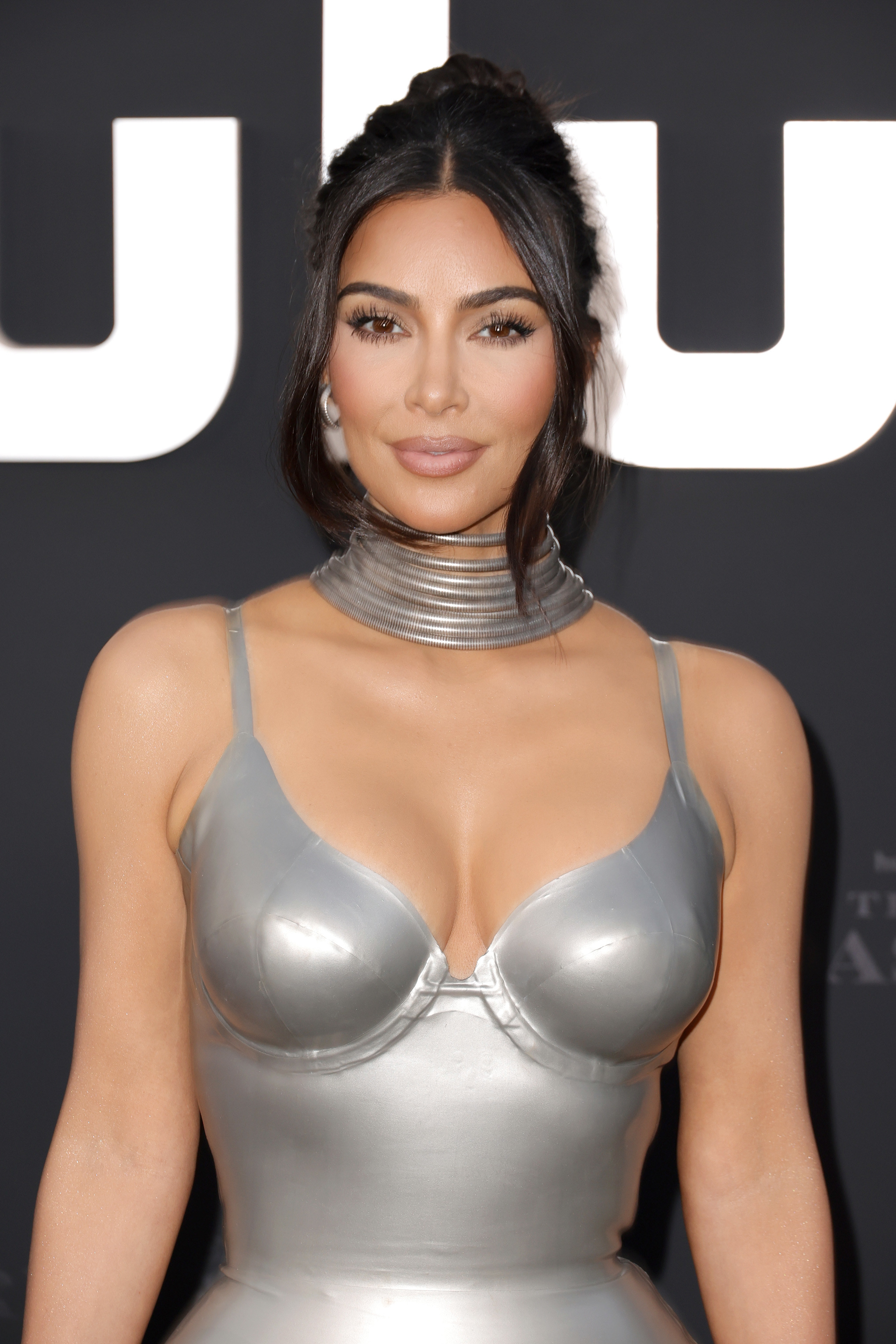 "time will always tell," she captioned a series of photos of herself rocking a side-part hairdo.
"I feel like she's talking bout Pete," one user commented.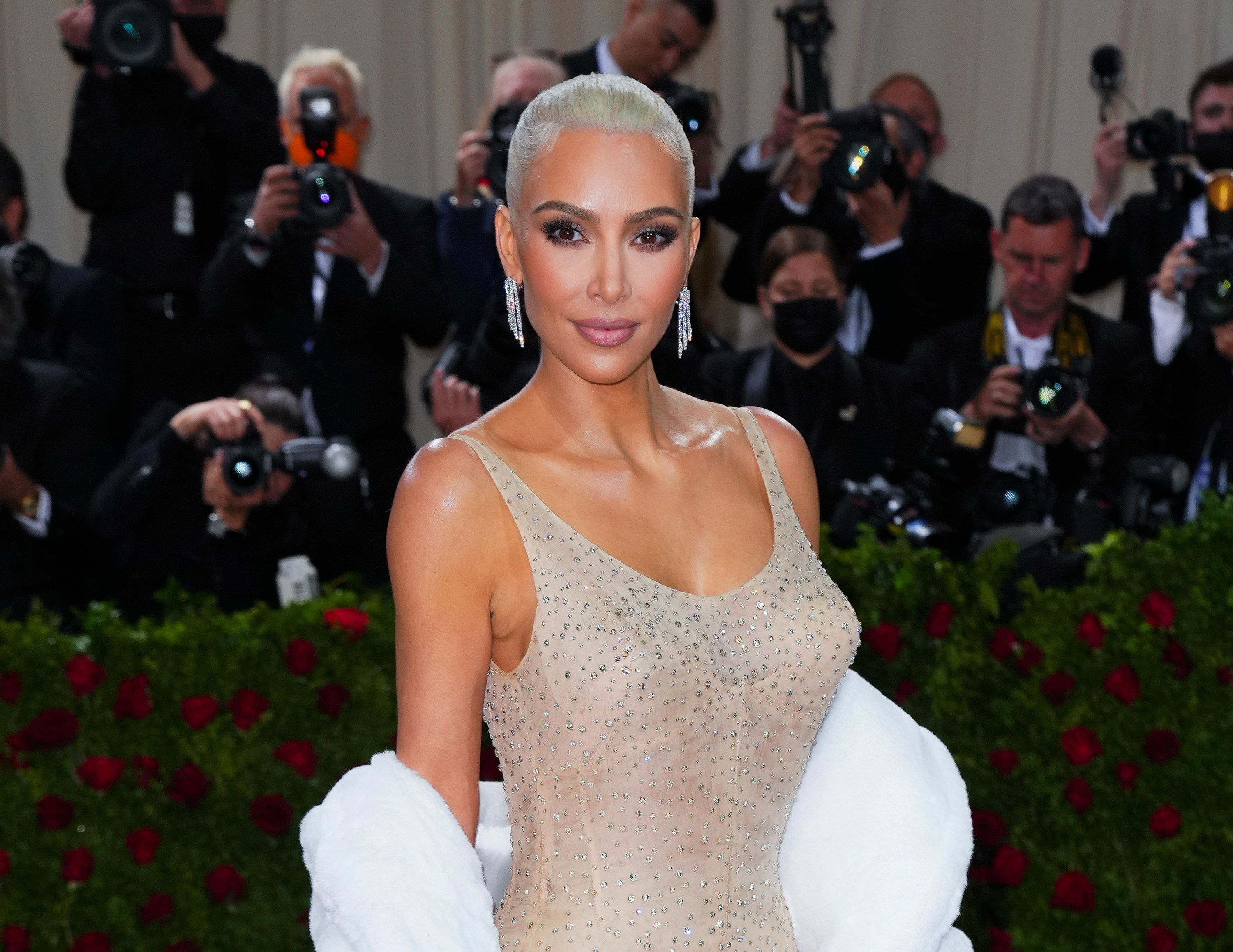 Another theorized that "she misses Pete," while several more users expressed their hopes at the pair rekindling things.



However, according to E! News, Kim is most certainly ready to date other people following the breakup and is reportedly keen to pursue "someone older" than Pete, who is 28.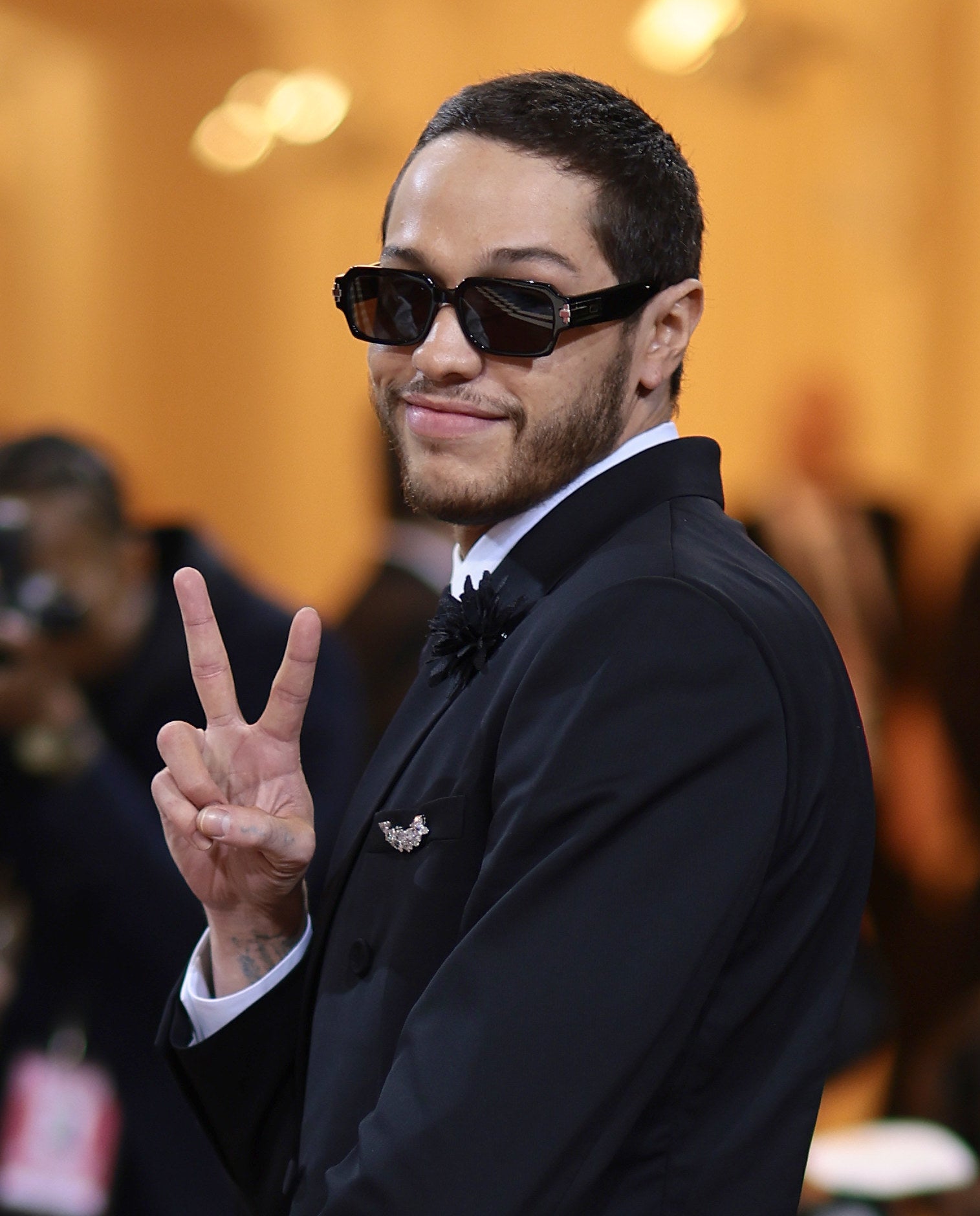 A source close to Kim, 41, told E! that the reality star is currently looking to date again and has "plenty of options," with all of her friends "constantly trying to set her up."
"Kim's expressed she's ready to date someone older but it has to be the right person who understands her life," the insider said. "She isn't compromising her freedom right now."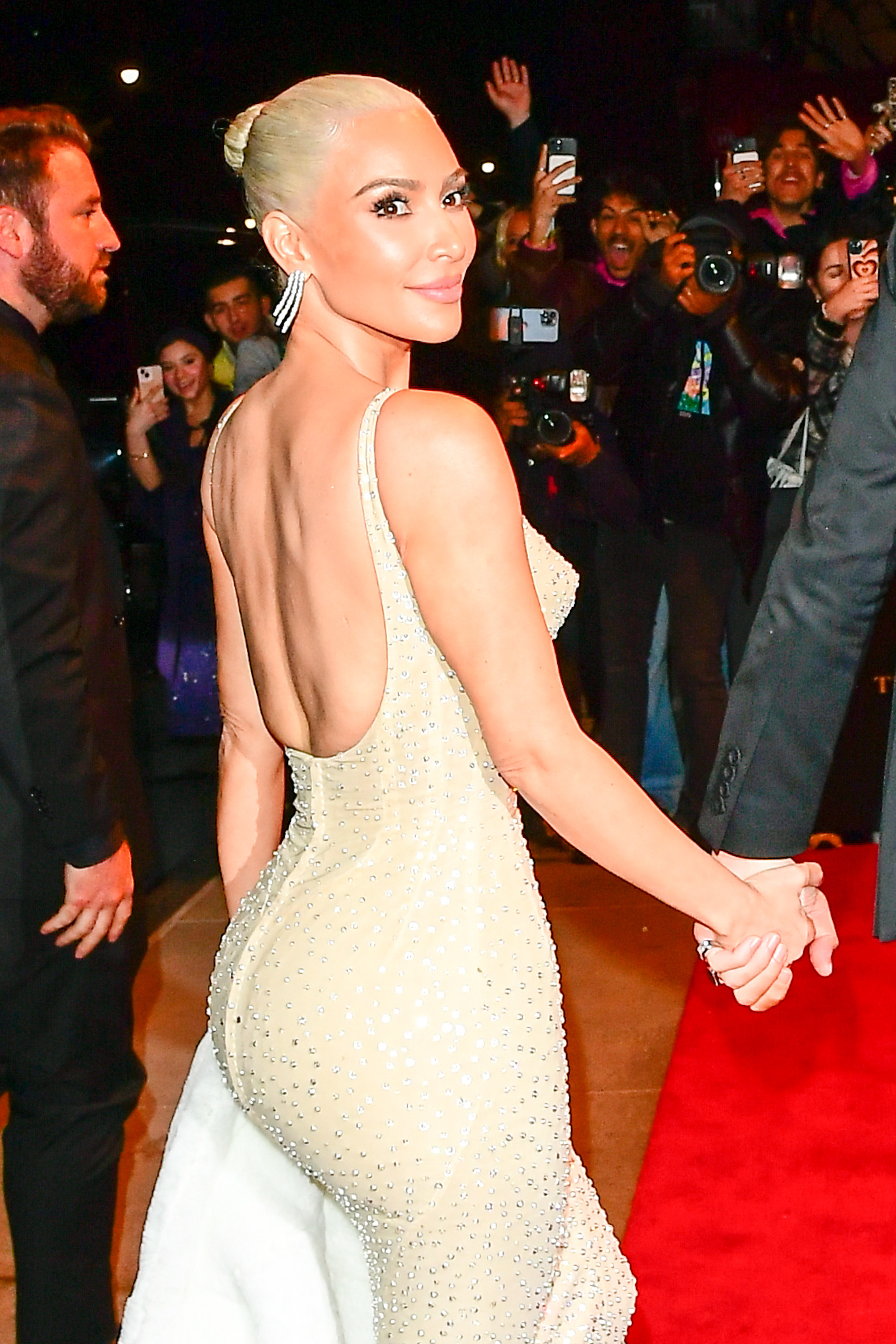 A second source echoed, "She enjoys dating and is definitely open to putting herself out there again."