Khloé Kardashian has reflected on her tumultuous relationship with ex Tristan Thompson in a gushing new interview.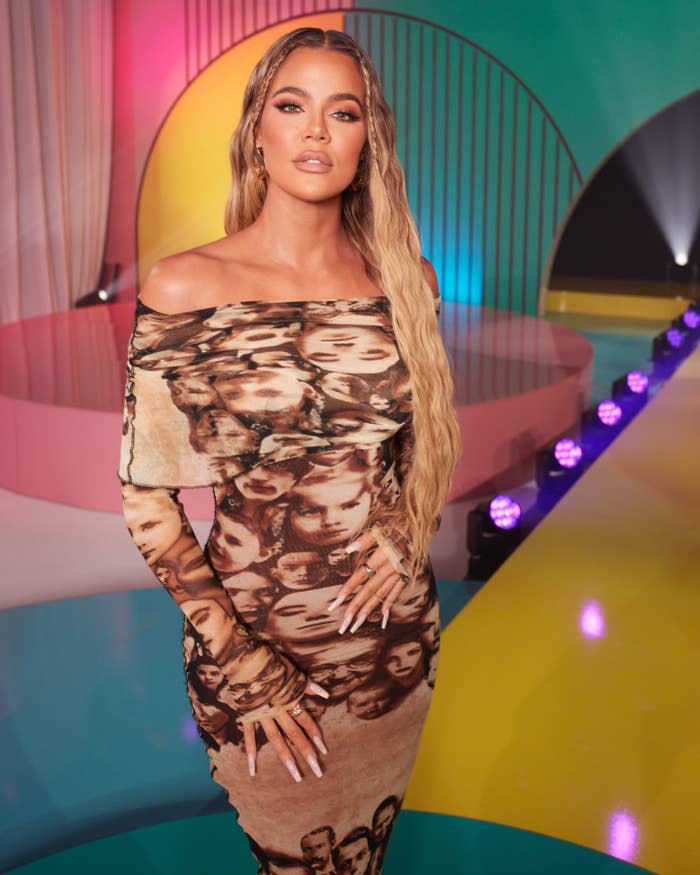 Fans of the former couple will be well aware that Khloé and Tristan's relationship — which was on and off from 2016 until 2021 — was repeatedly rocked by cheating scandals involving the NBA star.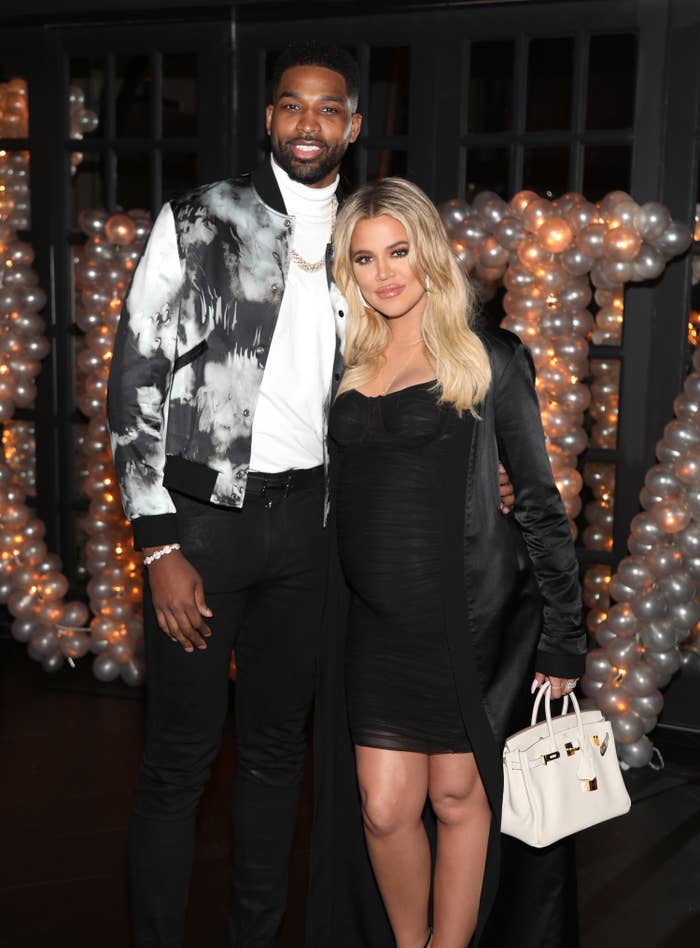 Back in April 2018, just days before the birth of their now-3-year-old daughter True, Tristan was pictured getting incredibly close with a mystery woman at a bar in New York. He was later seen entering his hotel with her, all while Khloé was over in Cleveland, preparing to welcome their child.
Now, Khloé has sat down with broadcaster Robin Roberts to address the past infidelity at length, in a brand new ABC News special, which aired on Wednesday.
The Good American cofounder began by looking back on the early days of her and Tristan's relationship, detailing that she "felt really good" with him at the start.
"With Tristan, I did feel incredibly safe, in the beginning," Khloé said. "I felt really good for a time."
But Khloé then went on to recall the time that Tristan cheated on her just before True's birth and reflected on why she decided to allow him to still be present in the delivery room.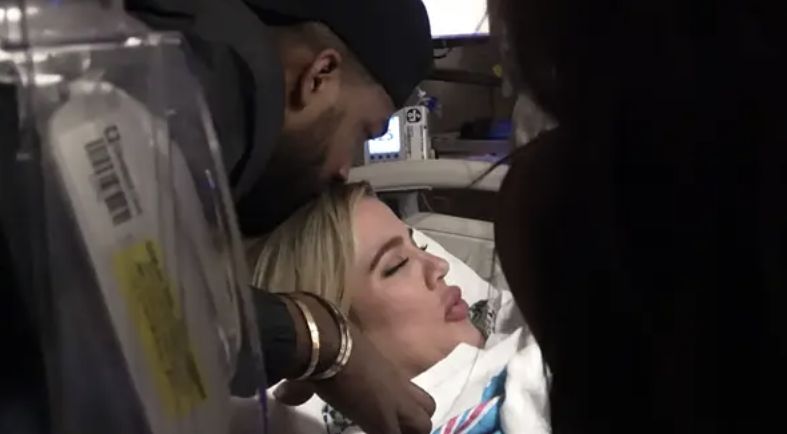 At the time, fans were surprised to see Tristan in the hospital with Khloé and her family while she was giving birth, with the incredibly awkward exchange documented during an episode of Keeping Up With the Kardashians.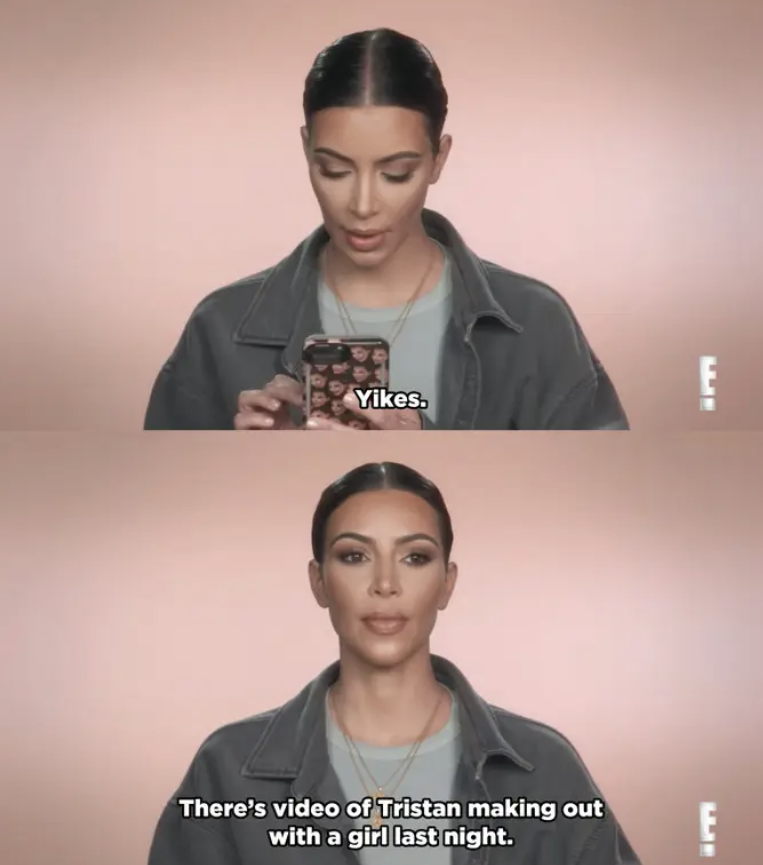 Khloé ultimately defended her decision to allow Tristan to be present, letting fans know that she was thinking of their daughter. "Regardless of what Tristan did to me, I was never going to take that moment away from True or Tristan. She should not be punished for his actions. He is her father and they both deserve to love one another as deeply as They possibly can #KUWTK," she tweeted in November 2018.
Looking back on the turbulent time now, Khloé admitted to Robin that her allowing Tristan to be present "might have looked strange to the outside world."
"I remember when he cheated on me right before I gave birth and I was able to still have him in the delivery room, and so, yes it might have looked strange to the outside world," she said.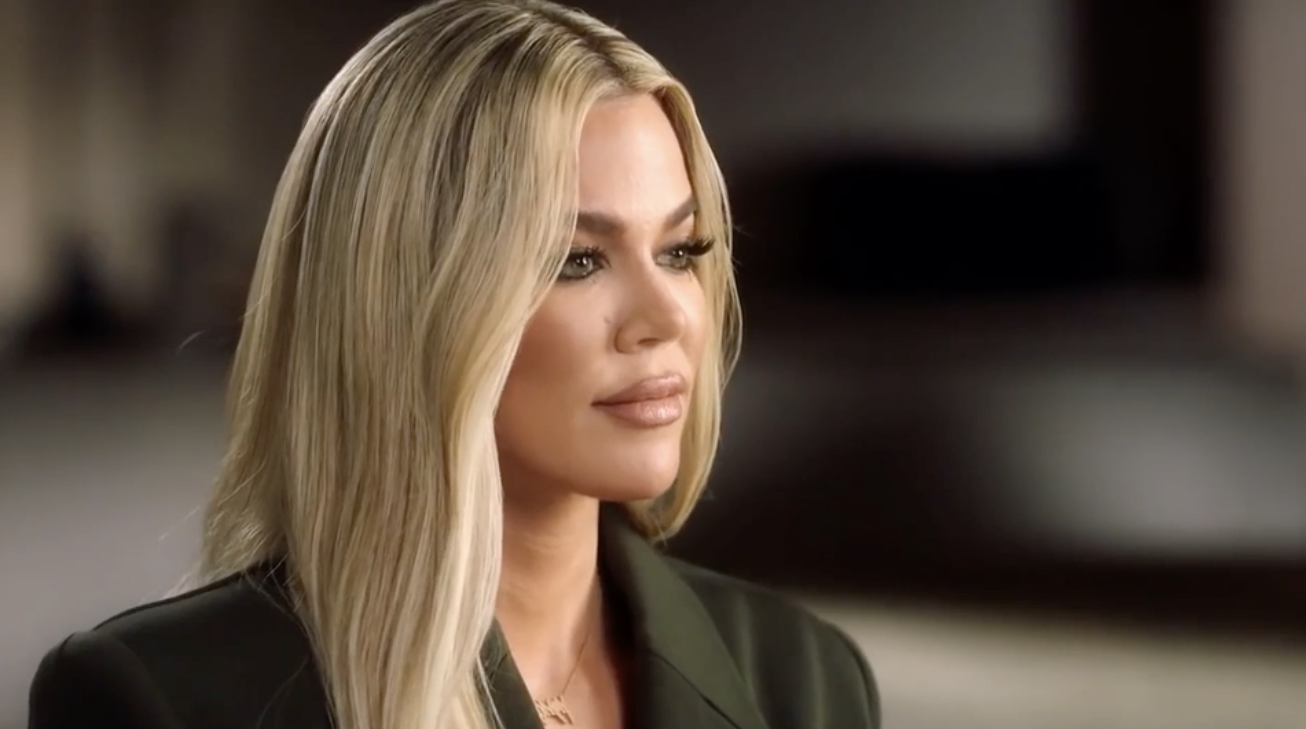 "But when my daughter watches my home videos of it, those videos are going to be as pure and perfect as I was able to make them," she said.
However, in spite of Tristan's past actions, Khloé went on to tell Robin that she still thinks he's "a great guy" and "a great dad," before clarifying that he's "just not the guy" for her.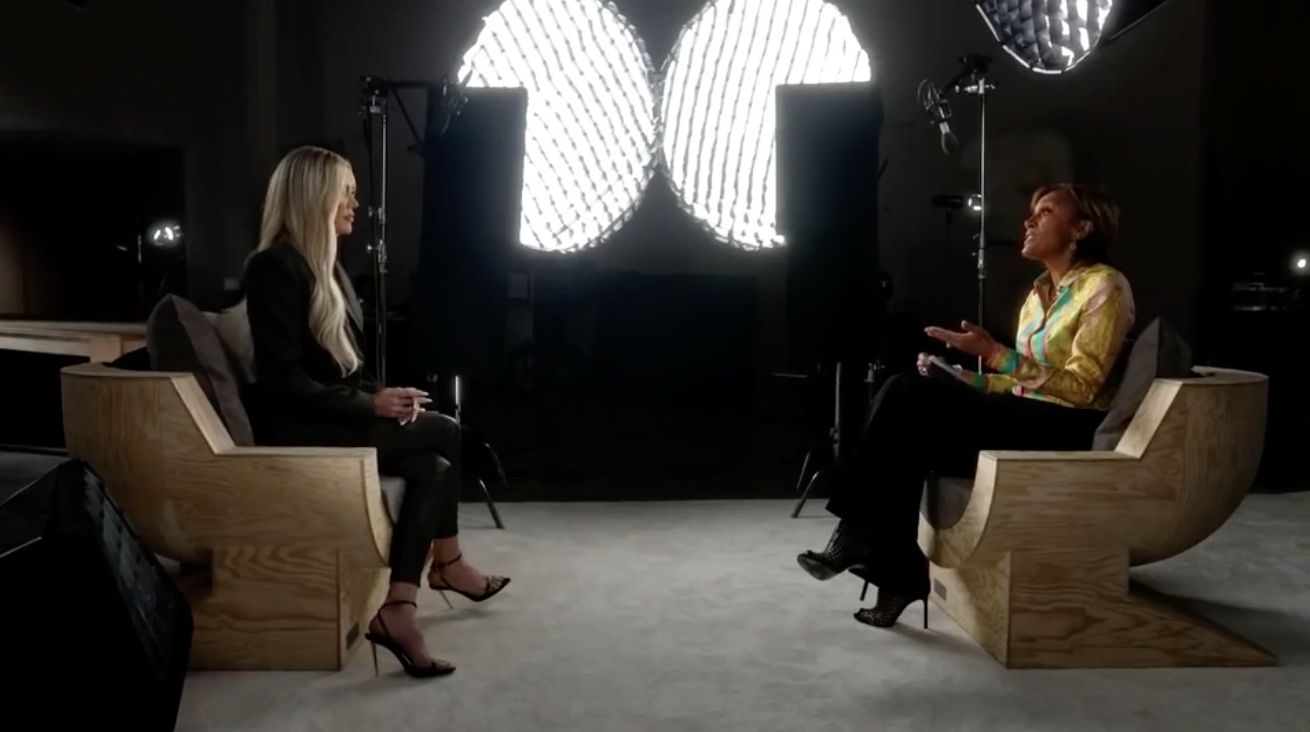 "I think at the end of the day all of us just aspire to have blissfulness," she said. "We want to be happy and we want to feel safe."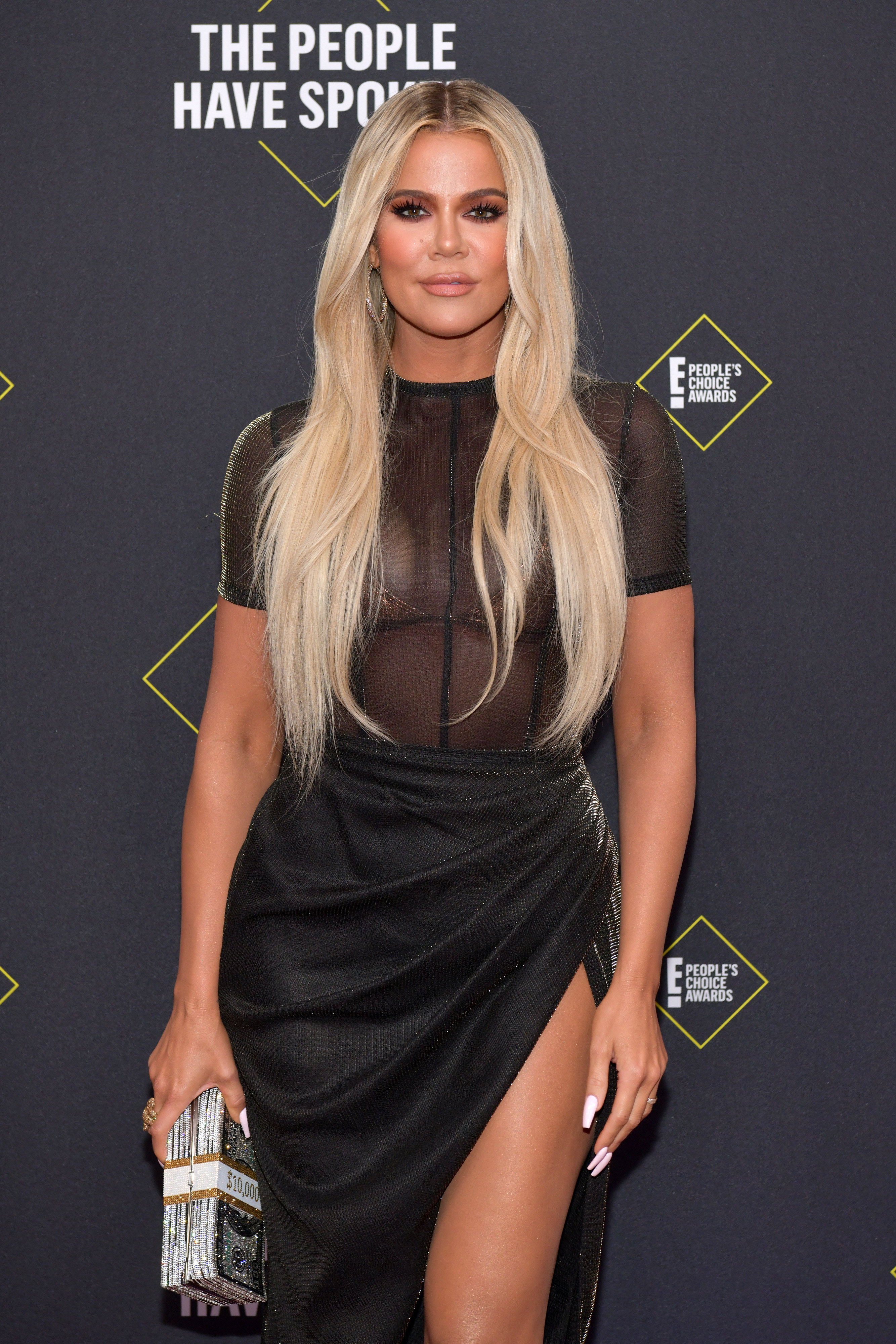 If you didn't know, Tristan shares 5-year-old son Prince with his ex-girlfriend Jordan Craig and recently welcomed baby boy Theo in December with personal trainer Maralee Nichols.
He initially denied that he was the father of Maralee's child after she filed multiple lawsuits against him for child support and pregnancy-related expenses. He did, however, admit to having sex with Maralee on his 30th birthday last March — the same month that he and Khloé went public with their rekindled relationship.
Tristan ended up conceding that he was in fact the father after a DNA test proved his paternity. He announced the news with two statements posted to his Instagram story, in which he apologized to Khloé for causing her "heartache and humiliation."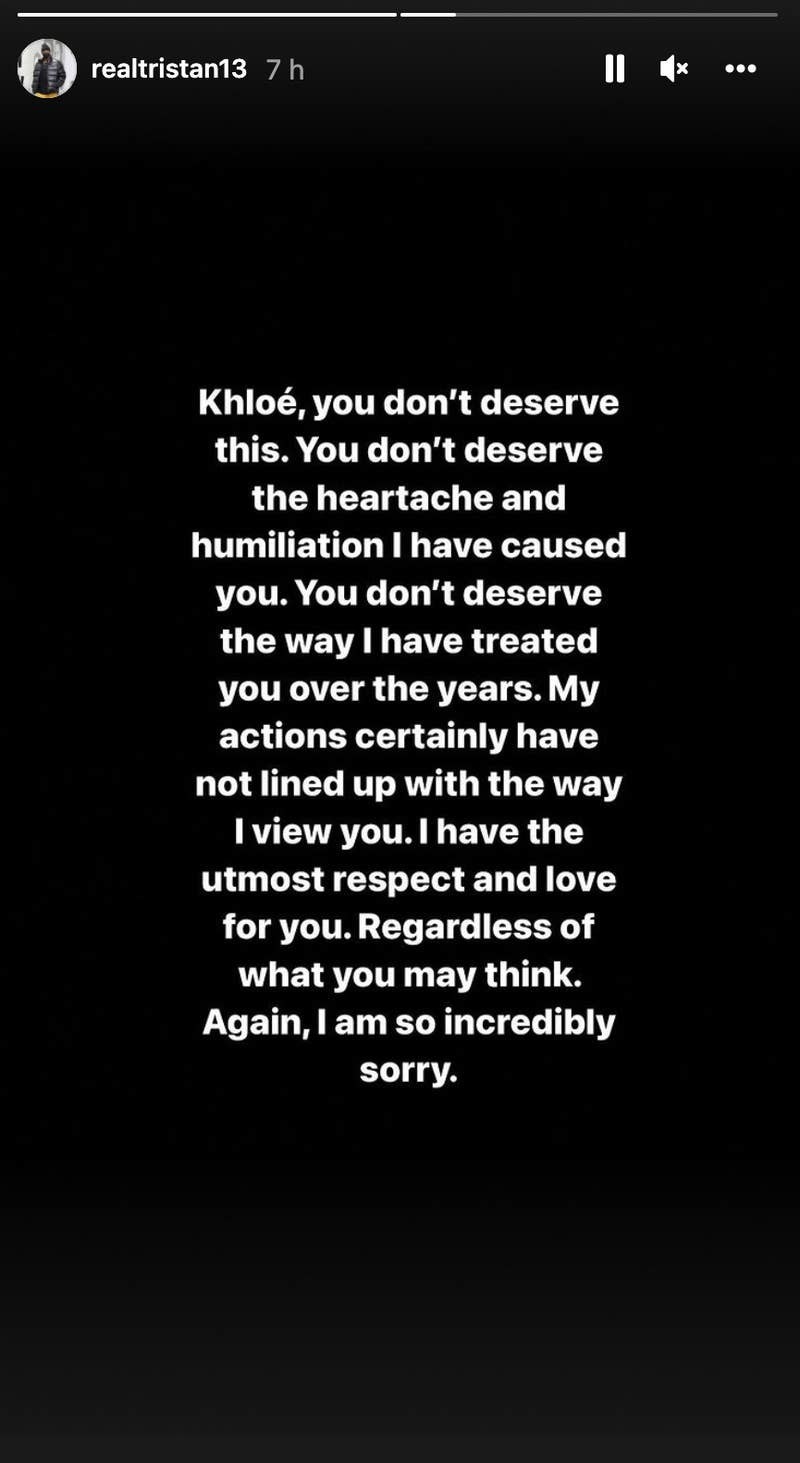 However, despite publicly vowing to take "full responsibility" for his actions and raise the new baby amicably, Maralee claimed in February that Tristan had "done nothing" to support their little boy.
"He has not made any attempt to meet their son nor has he provided any financial assistance," Maralee's representative said of Tristan.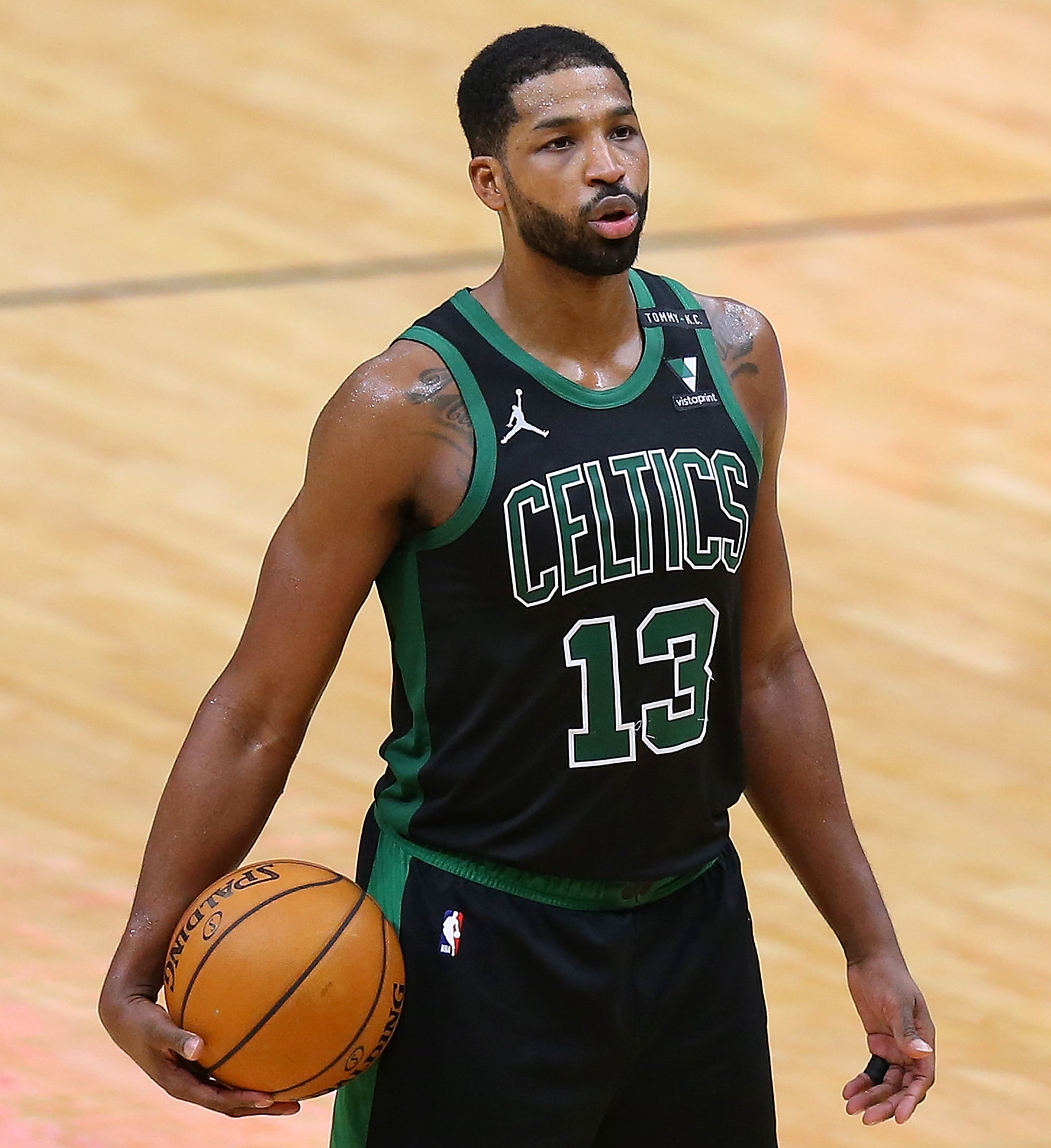 Tristan didn't respond to Maralee's claims about his absence, but flaunted his private jet and luxury lifestyle on Instagram, before documenting himself enjoying a lovely dinner with True.
"My favorite type of date nights," he captioned a short video posted to his story, during which he showered True with kisses at the dinner table of a nice restaurant.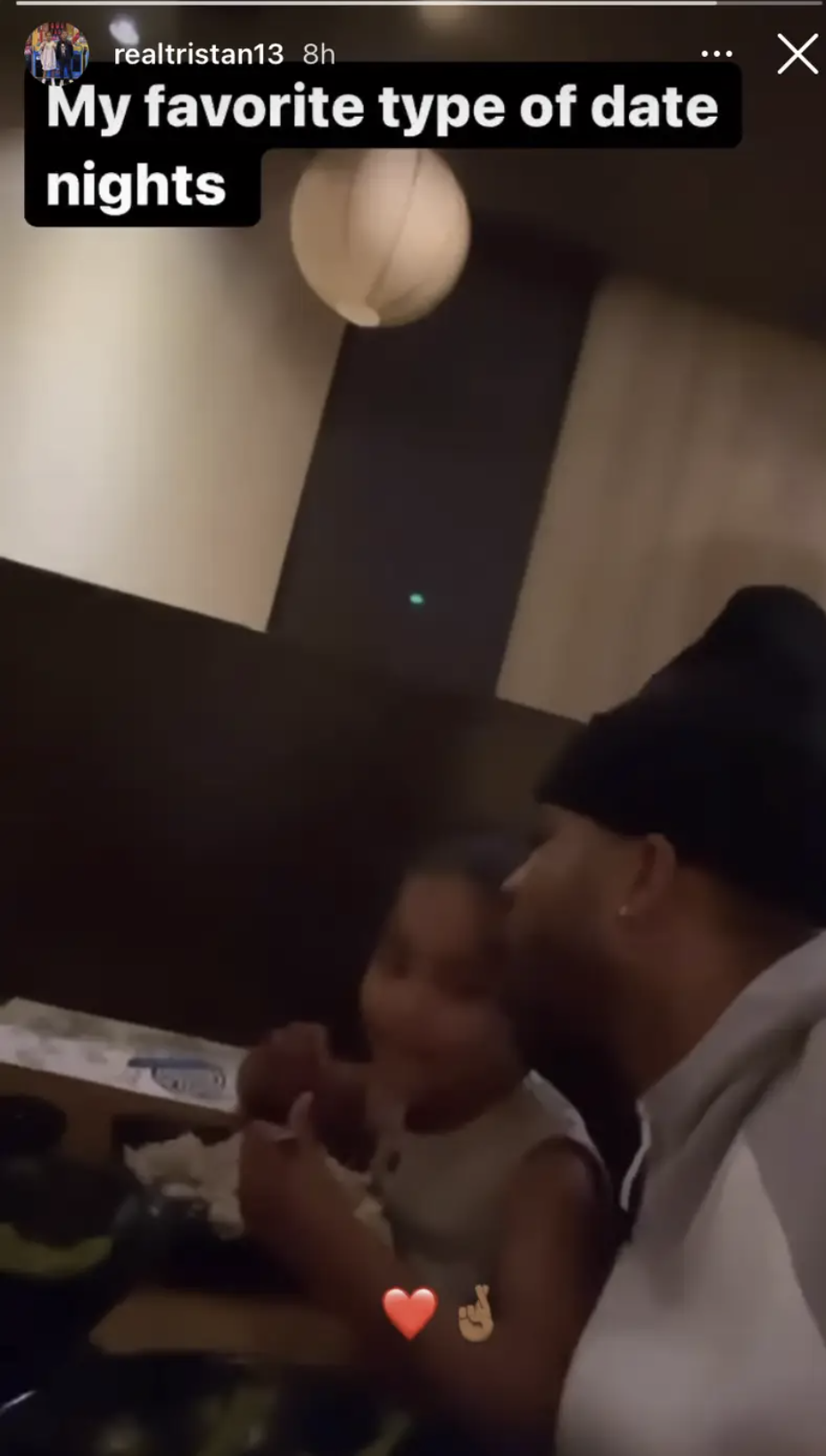 Several fans were infuriated with Tristan's posts in light of Maralee's claims that he'd neither met nor supported their son — or even publicly acknowledged him since the initial Instagram statement confirming his paternity.
"I feel so bad for his son that he created and abandoned and he favors True," one user commented.

"this is awful. He's in his daughter life with khloe but absent for his other kids," another echoed.
Elsewhere, Khloé recently revealed that Tristan's paternity scandal is something that will be documented throughout her family's upcoming show The Kardashians, which premieres on Hulu in just a week.
Addressing the topic publicly for the first time in an interview with Variety last month, Khloé admitted that it's "not a fun thing to talk about," but is part of her "journey in life."
"I wish I never had to talk about that because it's not a fun thing to talk about," she said. "But it is part of my journey in life, so we will see it on the show."
Khloé split with Tristan less than a year later, after he was once again accused of cheating — this time with multiple women, including Jordyn Woods.