Over the weekend, Khloé Kardashian shared a bunch of photos from her recent 38th birthday celebrations!
Joined by her loved ones, the reality star vacationed to Turks and Caicos for "Kamp KoKo," as was showcased on Instagram by her siblings Kim and Rob Kardashian, who also shared a series of photos from the lavish trip.
Posting a series of cute pictures herself, Khloé flaunted the luxury vacation across her own Instagram page — even poking fun at Kim in the process, with a tongue-in-cheek reference to a pretty memorable Keeping Up With the Kardashians moment.
And to make things even better, Khloé returned from Turks to a bunch of different floral arrangements sent by her nearest and dearest.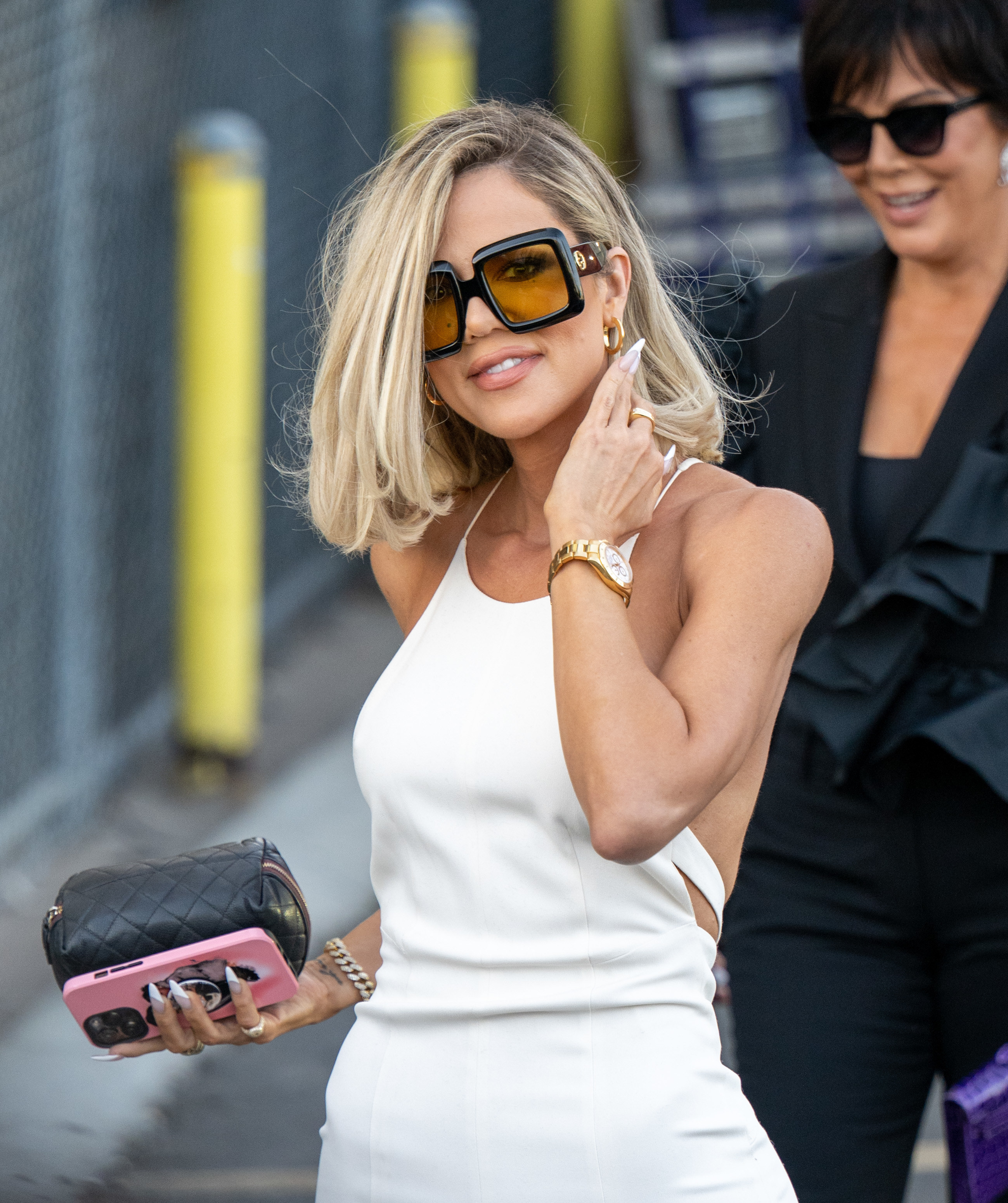 Showcasing all of the displays on her Instagram stories, Khloé thanked the various people who had sent her flowers.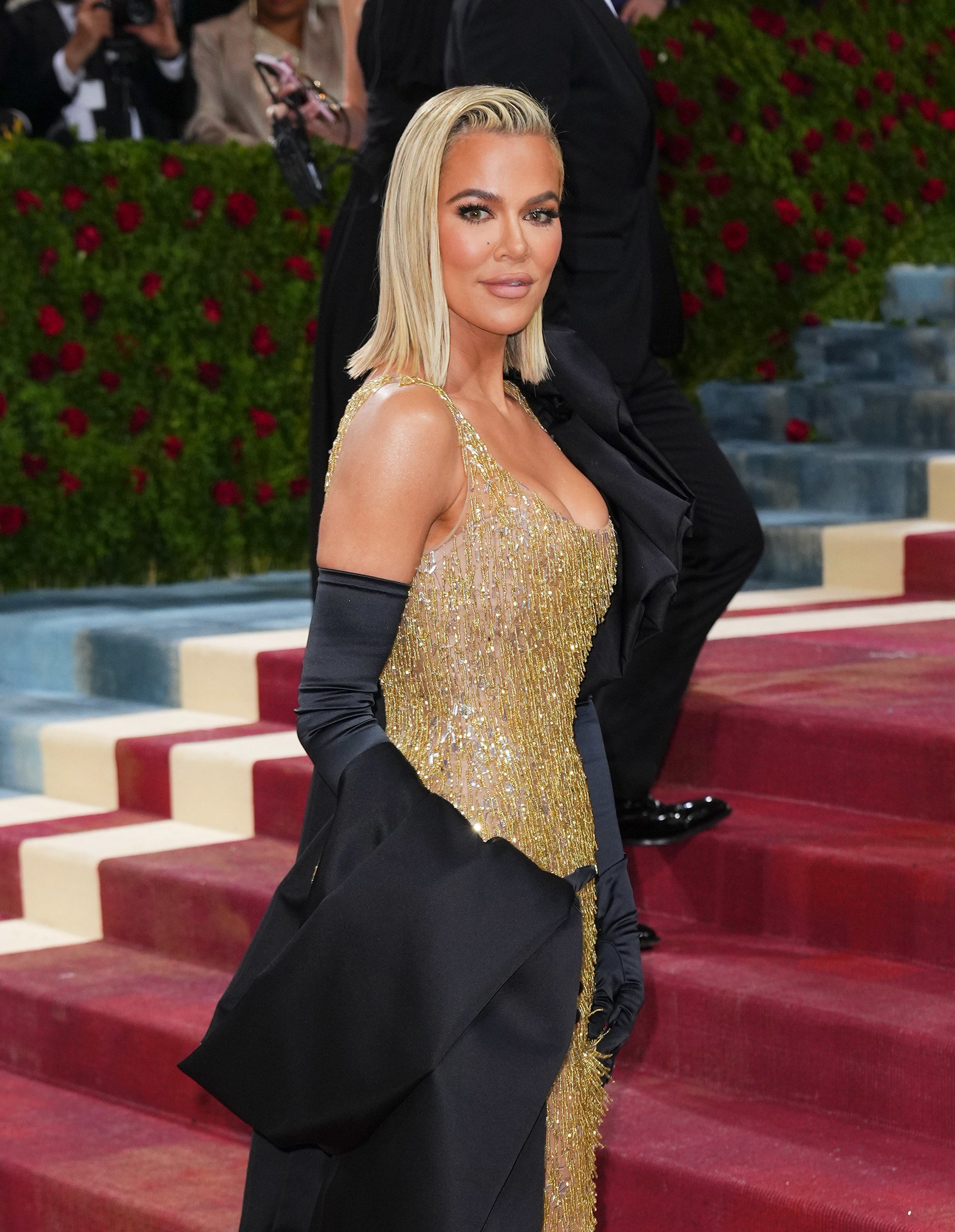 But among the series of pictures posted by Khloé, fans quickly noticed a person who appeared to send her a significantly large arrangement: her ex-boyfriend Tristan Thompson.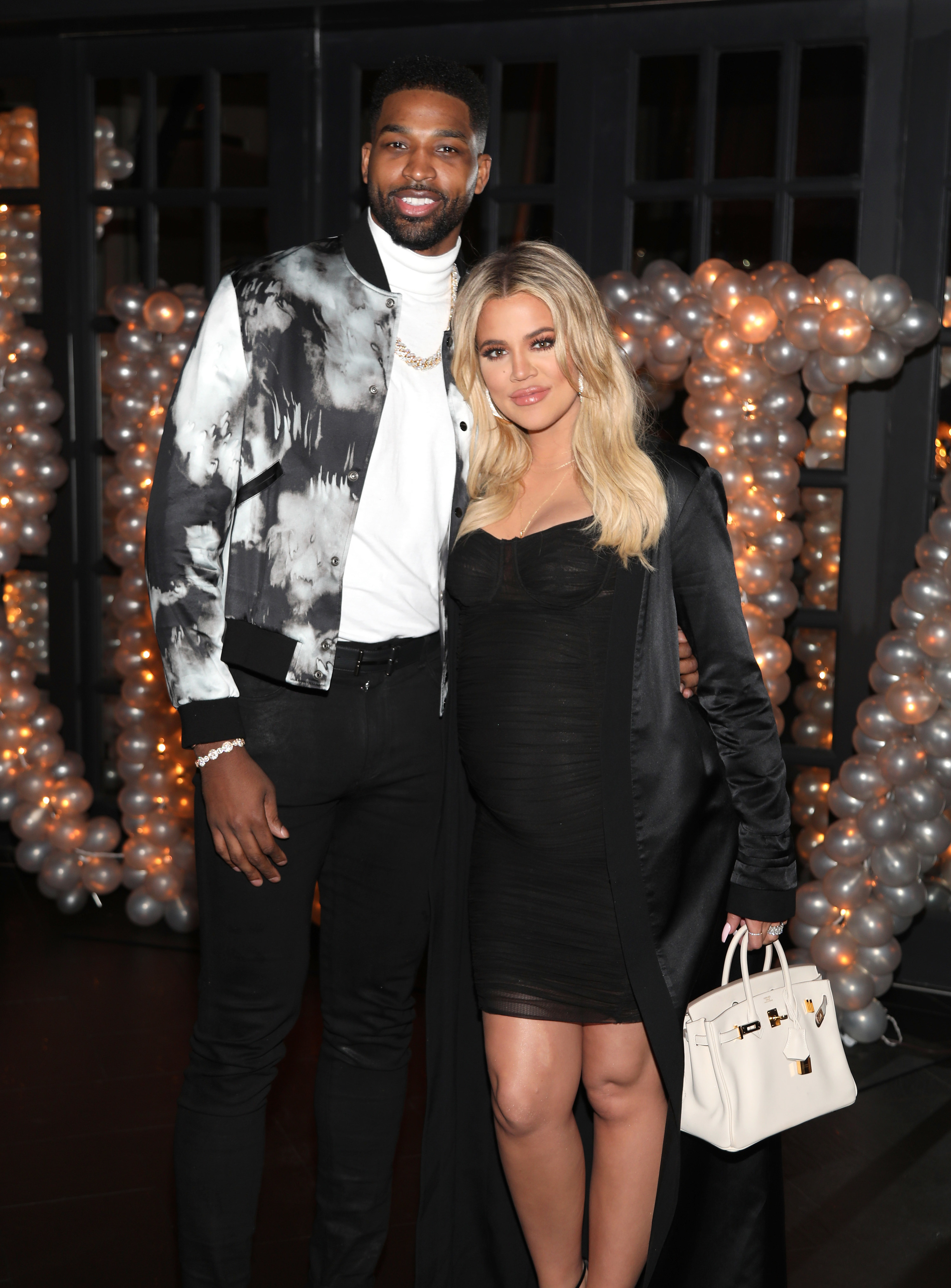 Khloé and Tristan dated on and off for years, and their relationship was repeatedly dogged by his infidelity. He was memorably accused of cheating on her in 2018, just days before the birth of their now-4-year-old daughter, and went on to kiss her then–close family friend Jordyn Woods in a separate scandal the following year.
Their most recent split occurred back in January, after Tristan admitted to secretly fathering a child with personal trainer Maralee Nichols during his and Khloé's relationship.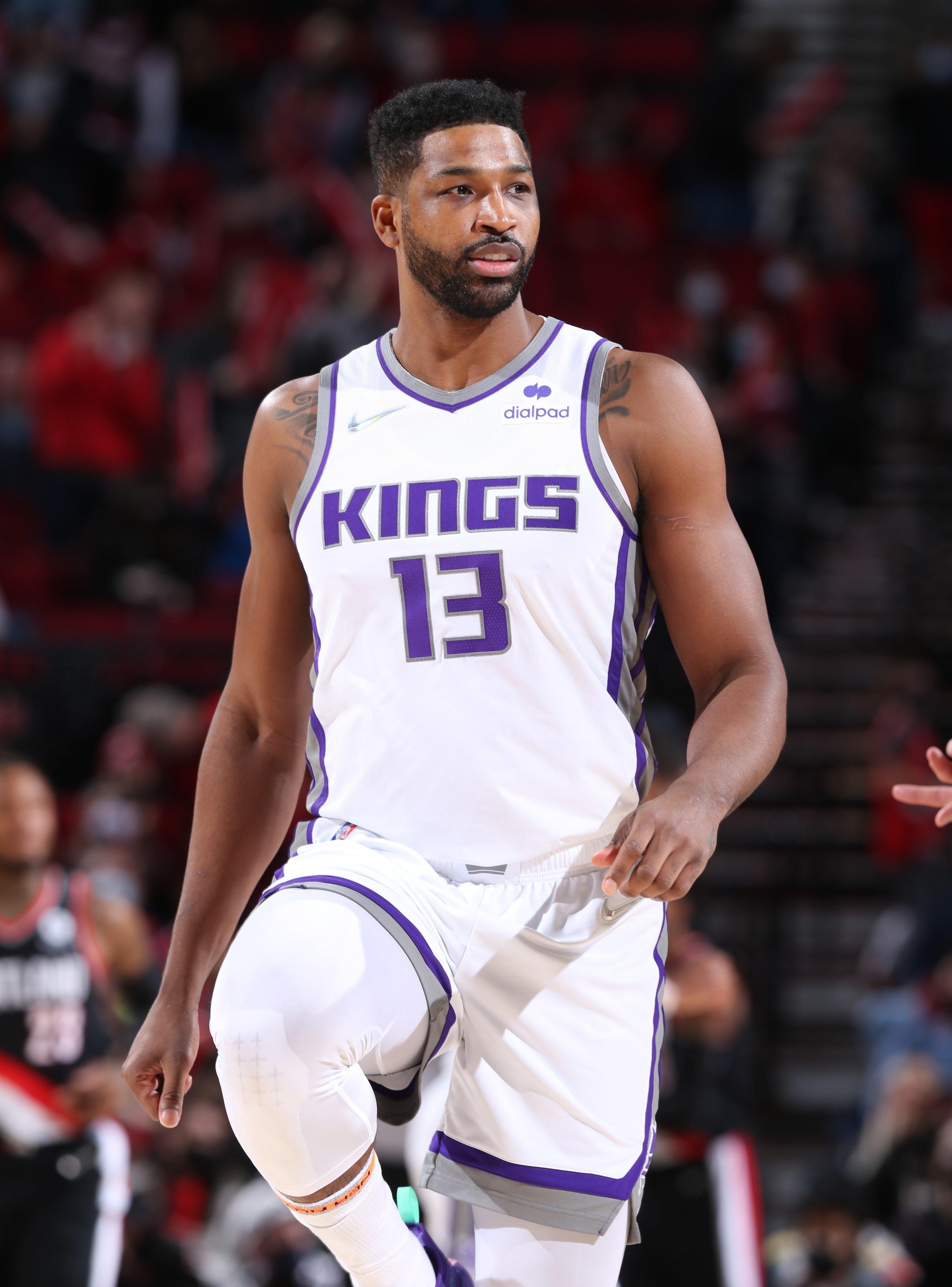 With all this in mind, fans were pretty surprised to see Khloé publicly thanking Tristan for the lavish floral arrangement that he'd seemingly sent to her home.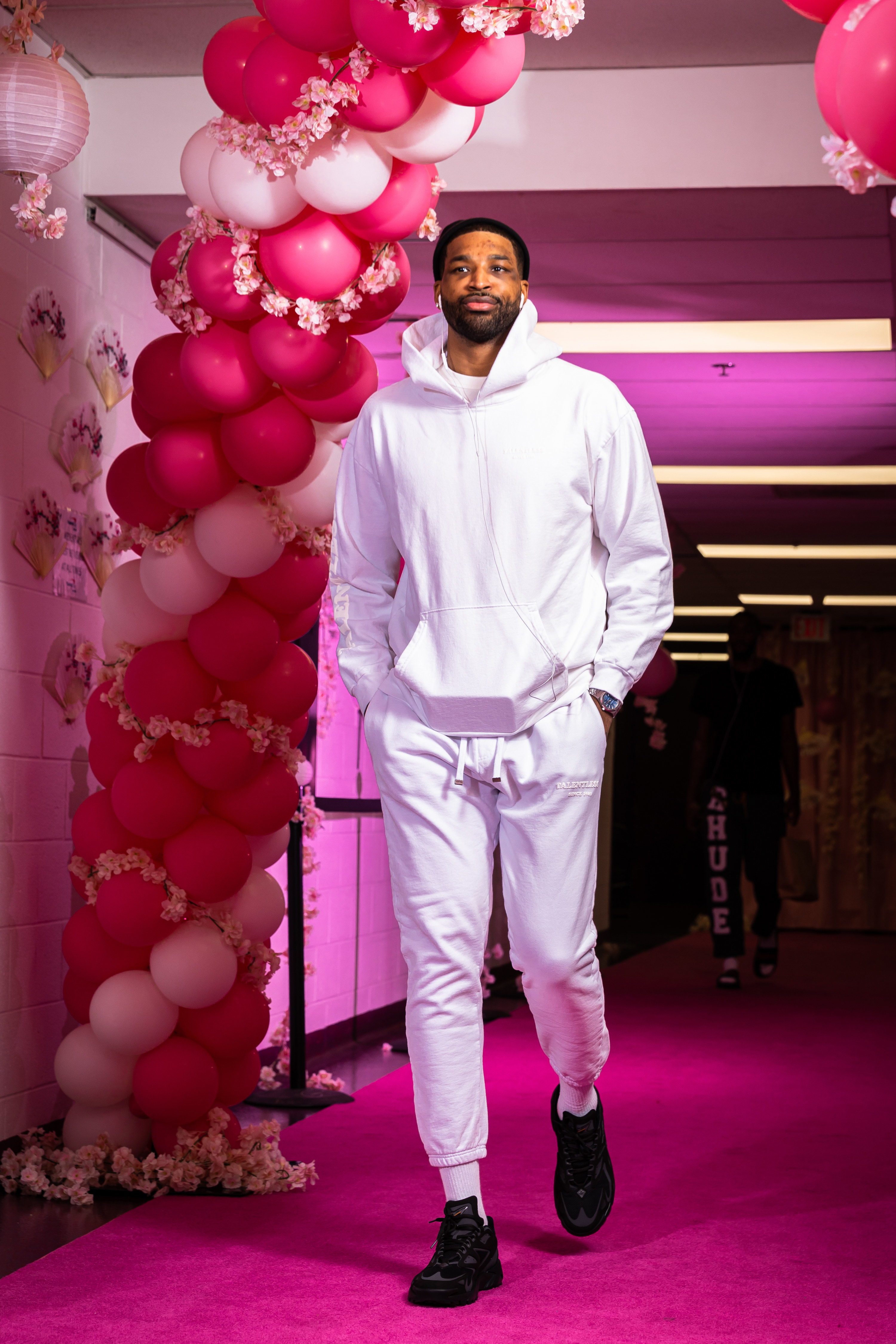 "Thank you," she wrote over a photo of the huge display. However, eagle-eyed fans noticed that unlike the other people who had sent her flowers, Khloé didn't tag Tristan clearly in her post. Instead, she tagged him so subtly in the top corner that many people initially missed it altogether. The Instagram story was then seemingly deleted shortly after it was posted.
"She still going through this cycle..." one person commented, receiving a hefty 16,000 likes in agreement. "How she still ok with posting this man?" another user questioned. "y'all can be cool in private but he shouldn't make it to your page."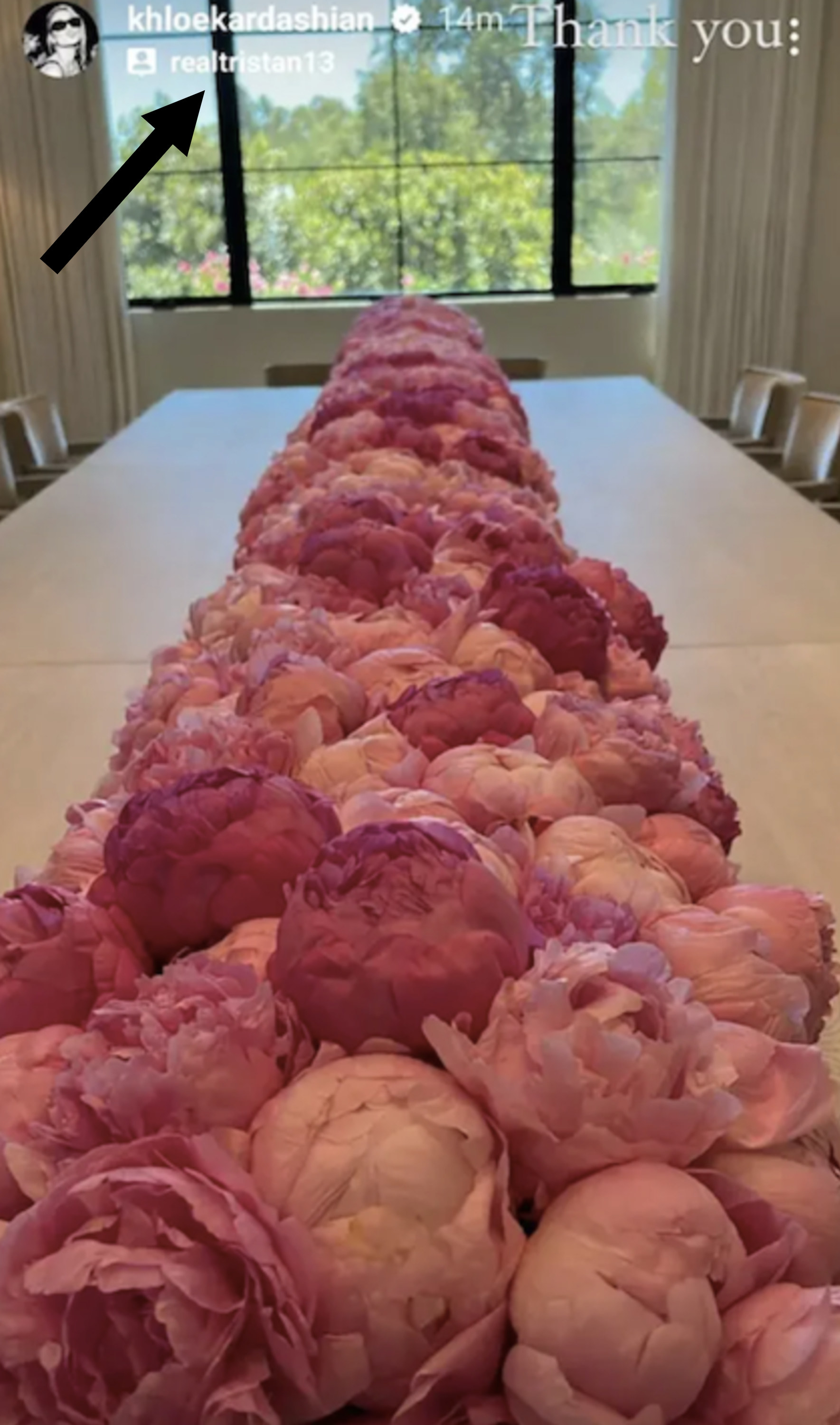 Perhaps unsurprisingly, several users wound up speculating that the pair had once again rekindled their relationship — a thought that was recently fueled when the exes were pictured out together for the first time since the paternity scandal unfolded.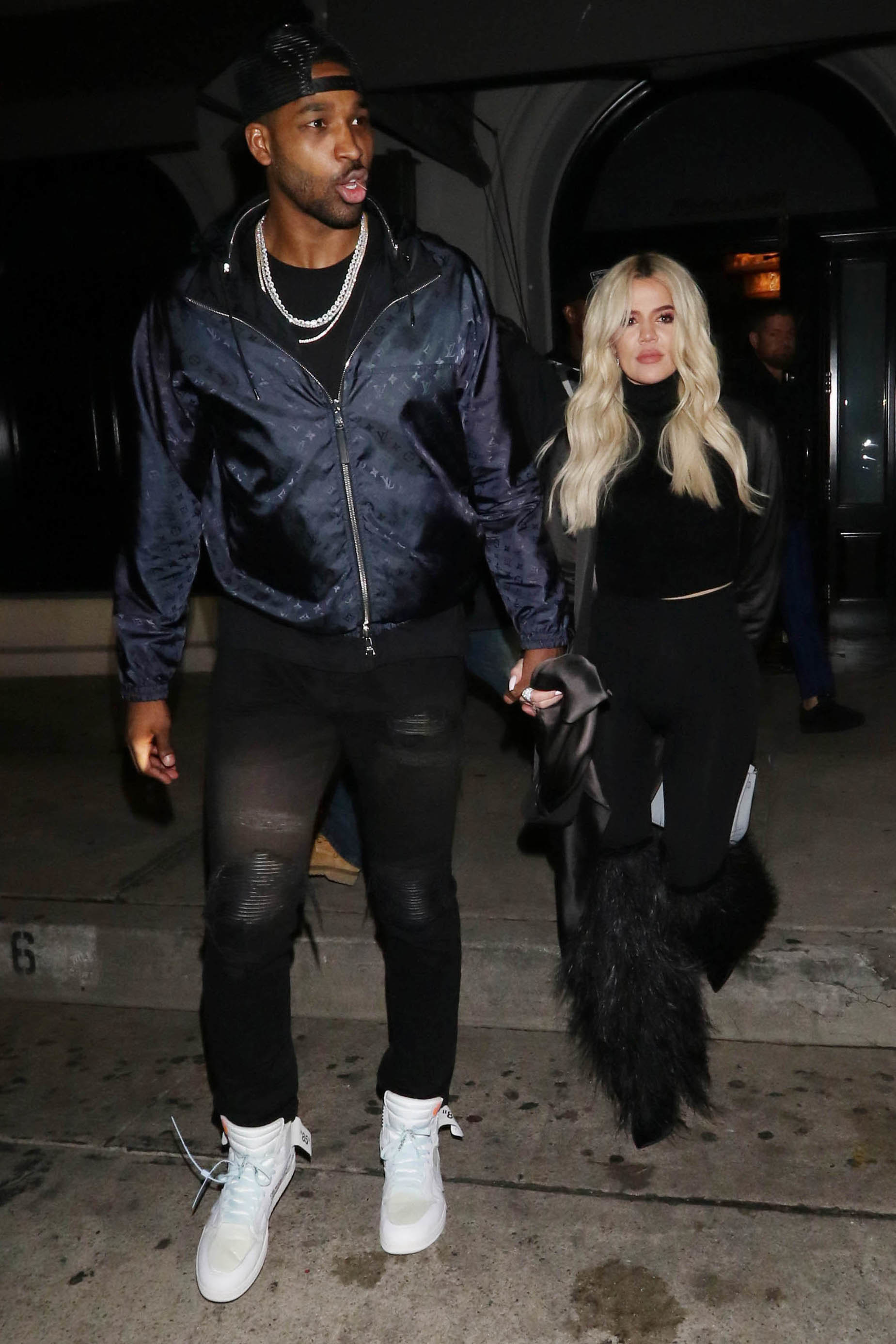 Just a few weeks ago, Khloé and Tristan were photographed looking pretty cozy as they left a pre–Father's Day lunch with several members of her family. In some of the snaps, the NBA player could be seen with his arms wrapped around her as they seemingly helped their daughter into the back of an SUV.
Fans were quick to assume that the pair had gotten back together when the photos surfaced, with tons of harsh tweets mocking Khloé quickly going viral.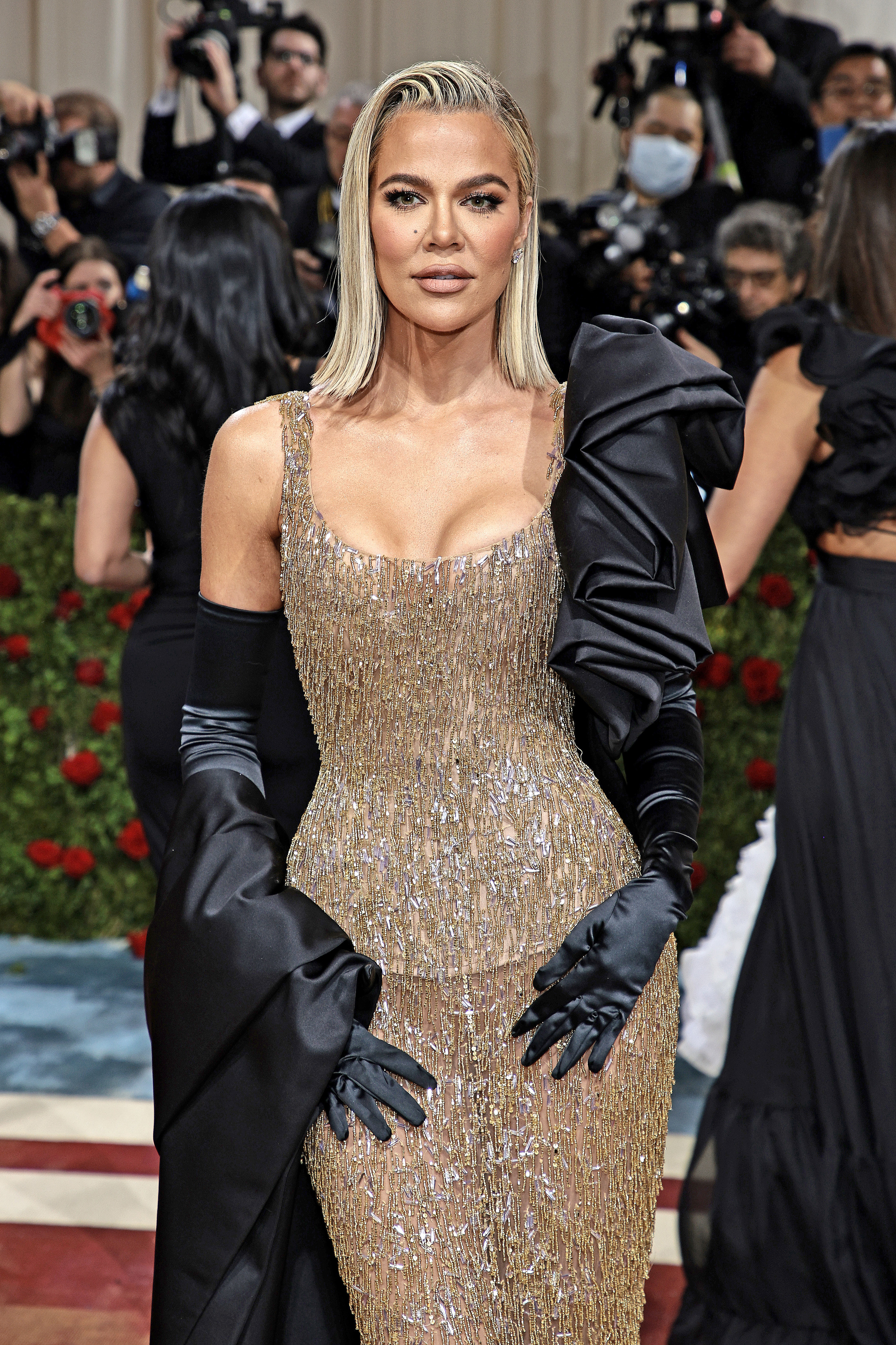 But Khloé quickly shut down all the rumors, calling the paparazzi's decision to release the photos "calculated" and "disgusting" as she addressed the situation.
"Hummmm Very calculated of the paparazzi to not release photos of my other sisters and the fathers of their children Kim/Kanye Kylie/Trav," Khloé wrote, referring to Kim's ex-husband Kanye West and Kylie Jenner's partner Travis Scott — both of whom had been present at the meal, and yet weren't seen in the photographs circulated by the paps.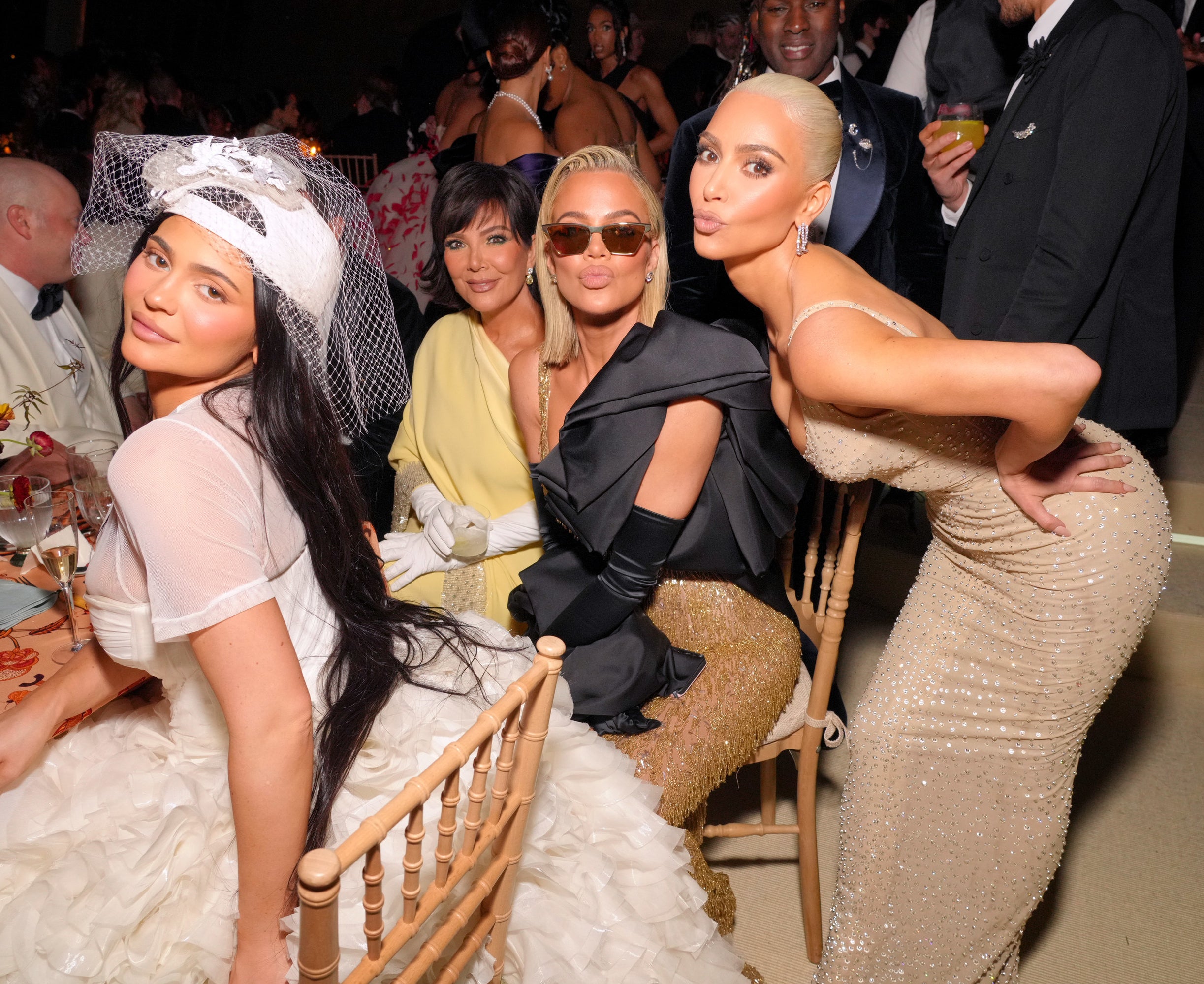 Khloé has long maintained that Tristan is still present in her life in spite of everything that's occurred between them.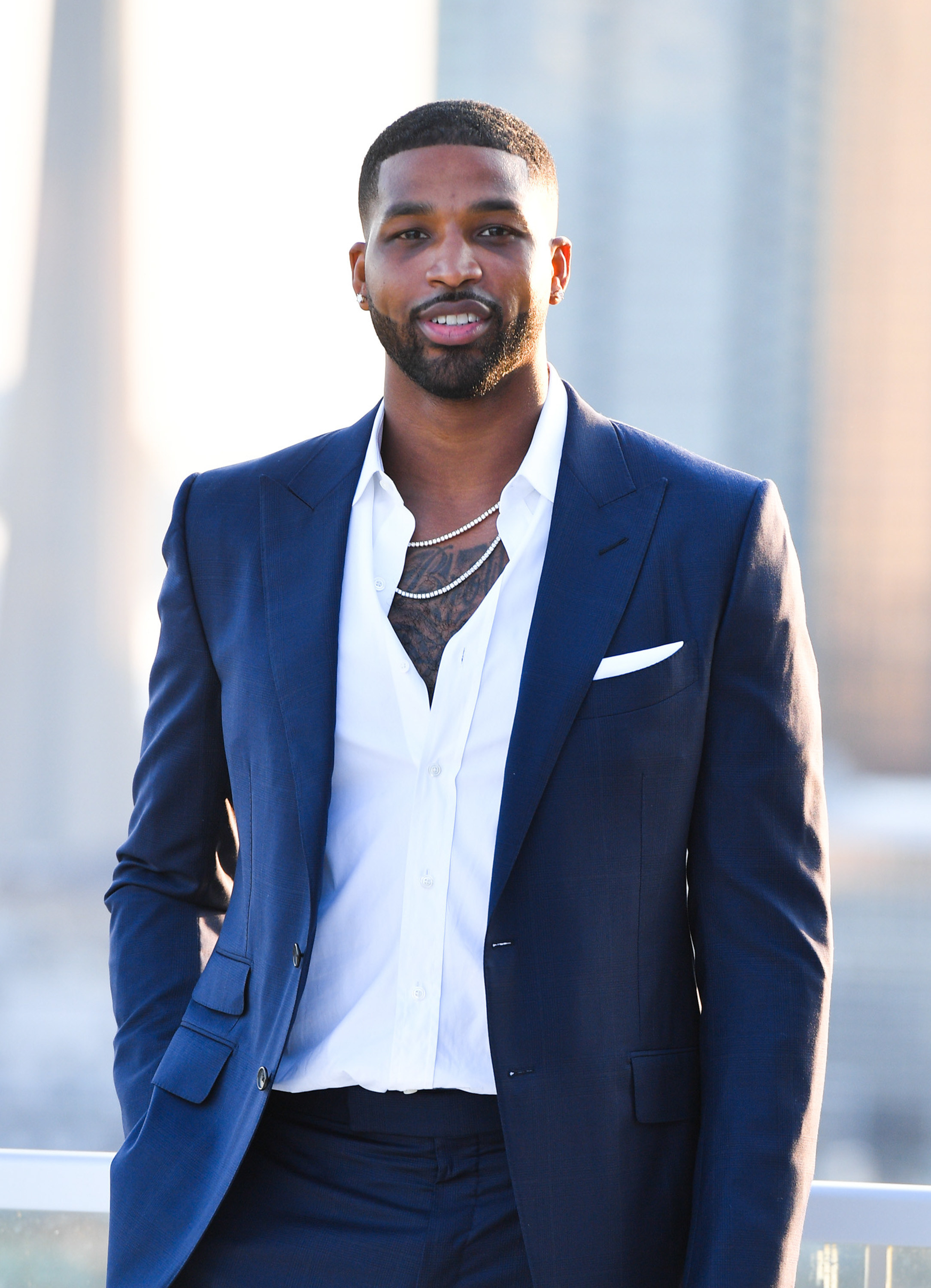 Speaking out about the subject on Amanda Hirsch's Not Skinny But Not Fat podcast in May, Khloé made it clear that Tristan will "always" be involved in her life because of True, adding that the little girl's "routine" involves FaceTiming him every single night.
"It's just very cordial," she said of her and Tristan's relationship as co-parents. "There's just not drama. To me, the facts are the facts. What are we continuously fighting about? What is there to talk about?"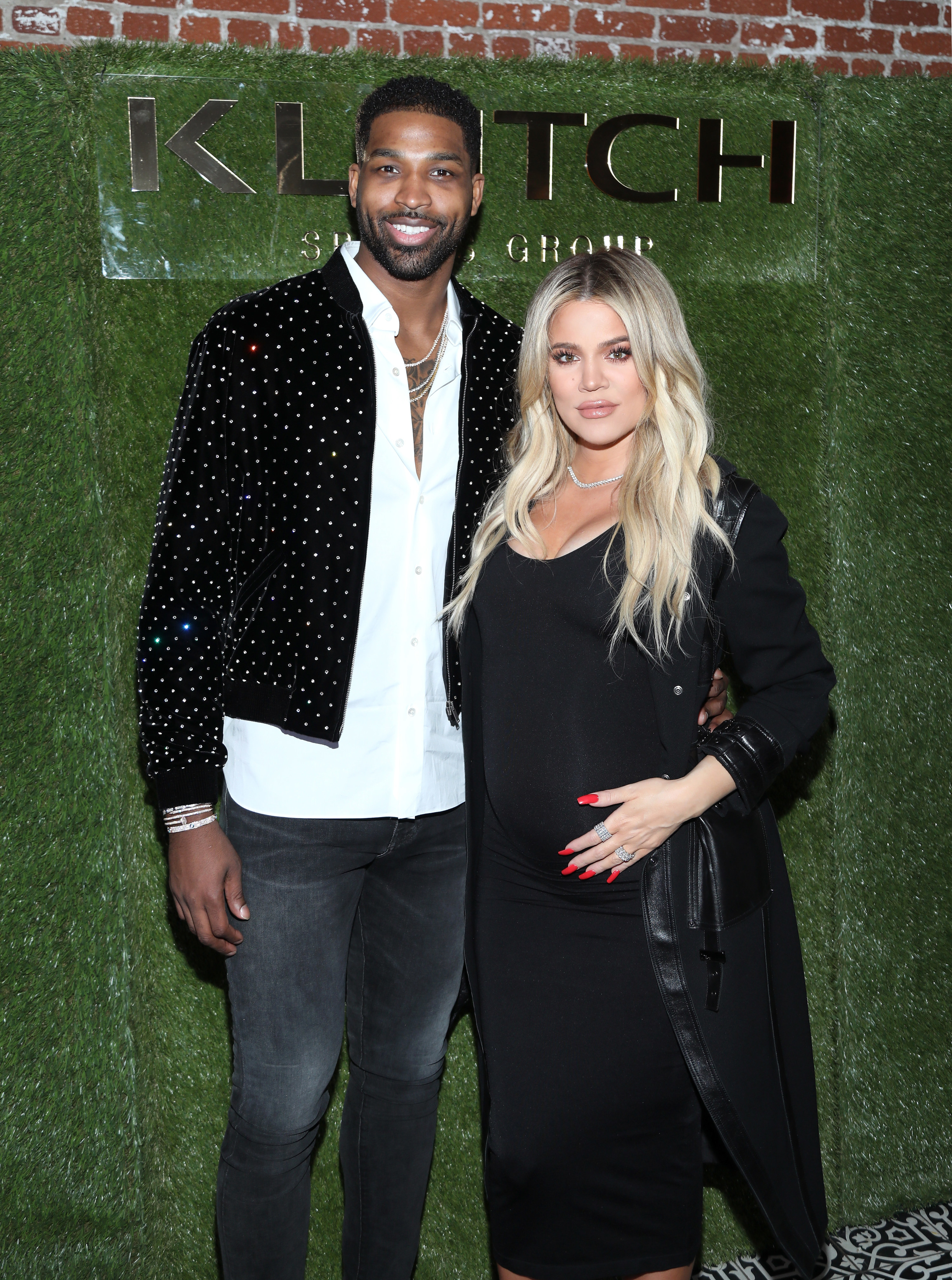 Later on in the podcast episode, Khloé revealed that she found out about Tristan's new paternity "with the rest of the world," and called him out for not letting her know before the scandal was made public — despite the pair having been together at the time.
When he announced the news in January, Tristan shared a statement on his Instagram story apologizing to Khloé directly. "Khloé, you don't deserve this," he wrote. "You don't deserve the heartache and humiliation I have caused you. You don't deserve the way I have treated you over the years."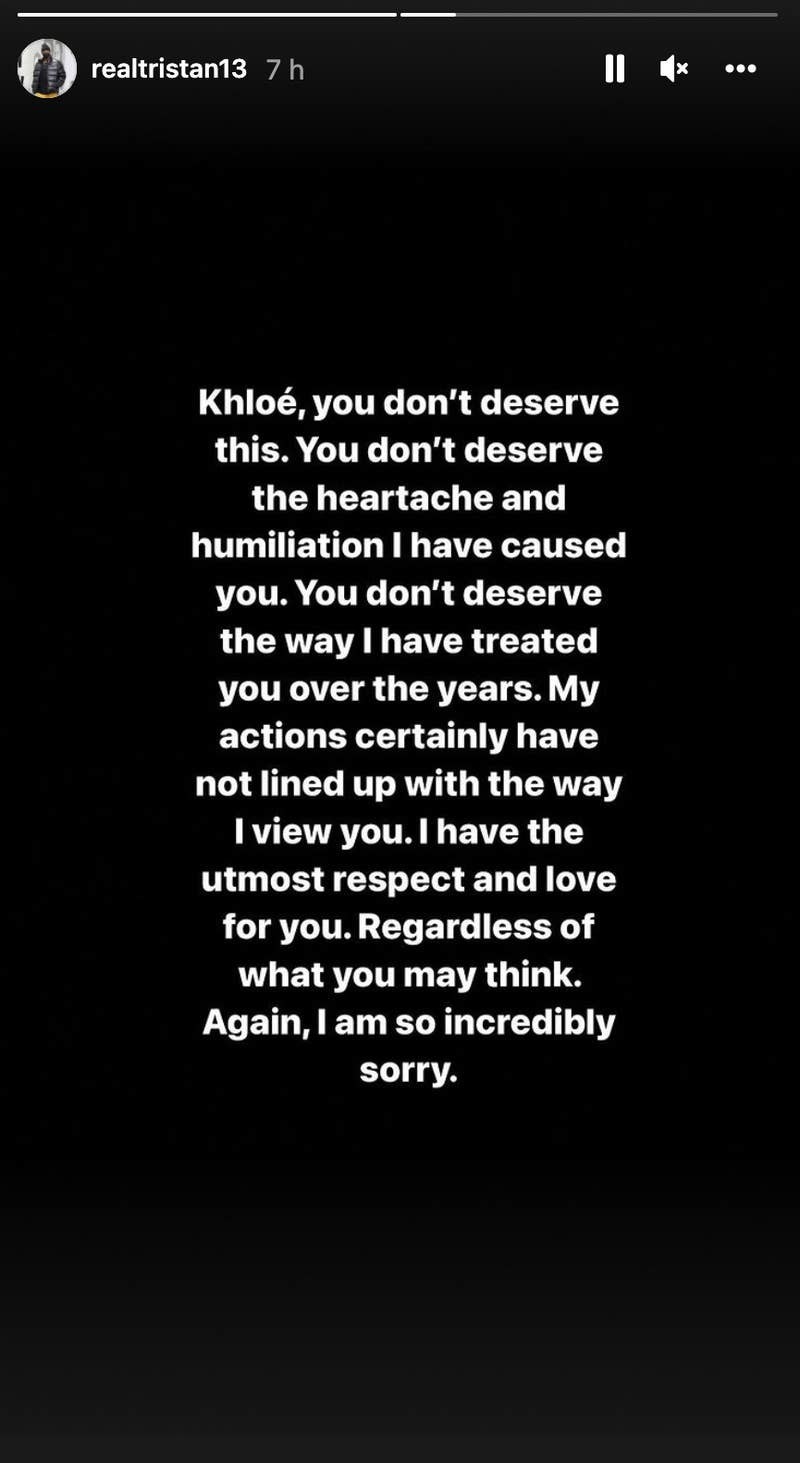 Reflecting on the public exchange months later, Khloé told Amanda: "I find out with the rest of the world, which is the most offensive part. I mean, all of it is fucked up, but, like, can there be a little respect? Could you have let me know before I find out on Daily Mail? That would be nice."