Khloé Kardashian has shared how she plans on being open with her daughter, True, when it comes to the subject of race.
In her guest appearance on the Role Model podcast, Khloé shared her thoughts on the importance of exposing children to race and "real world" hardships and explained how she's navigating the reality of raising her 3-year-old daughter True.
The KUWTK star revealed that while she's "obviously not a woman of color," she'll always be "learning and trying to do the best [she] can" to "educate" herself and True.
Khloé went on to address the privileged lifestyle that the Kardashians have, and how this may impact the way that True grows up to see the world.
"I do want her to be exposed to as much inclusion, but variety as possible," she explained. "I don't want her living in a bubble, because we do have this very privileged life, and I want her to know all types of life and all types of living and be very aware of that."
And Khloé also revealed that she believes it's important to address the subject of race with children — and that parents who don't are "setting them up for failure" later in life.
"I know some people get uncomfortable with talking to their kids about race," she said, "Or they think, 'Oh, we live in a bubble. We never have to address that my child is Black.' I mean, of course you do! You're only setting them up, I think, for failure if you don't talk about race and probably the things that they're going to endure once they're in, quote, the 'real world.'"
"Even if you do live in a bubble, whoever you are, I think that can be really jarring then when your kids are set free, then they're going to be so either devastated, hurt, traumatized, confused, overwhelmed," she added.
Khloé continued: "I think it's our duty as parents to really expose them while they have the safety and security of their parents, to communicate that with them and still guide them and help them instead of just like letting them out into the free world and they're like, 'Wait, this isn't what—I didn't hear about this, I had no idea this was what real life was.'"
And Khloé went on to say that she feels fortunate that some of her sisters are in a similar position of navigating the topic of race with their own children.
"The beauty of having some of my sisters in the same situation is we get to have those conversations probably together," she said. "I have to educate [True] as best as I can while still educating myself at the same time."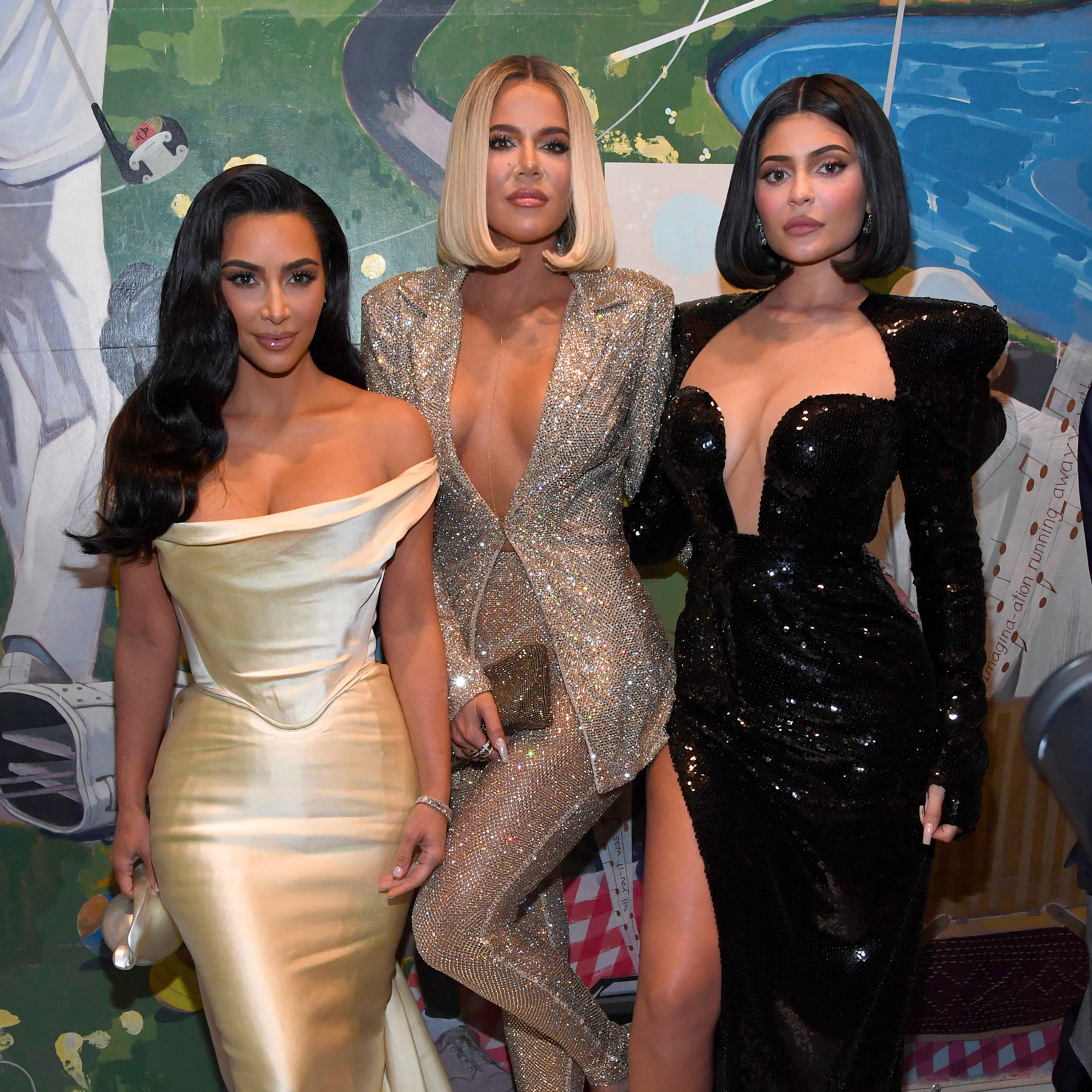 Khloé's comments came roughly three years after she received backlash for saying she "doesn't see color" in response to racist comments directed at True on Instagram.
At the time, Khloé addressed the racist comments targeting her daughter in a thread of tweets explaining how she'd like to educate others and "hopefully [open] up their minds to a beautiful collective world" by sharing her viewpoint.
And while people were initially supportive of Khloé's tweets, she then posted one saying that they "don't see color" in her household — something that caused a huge backlash among fans.
""We do not see color" is damaging," one person tweeted at Khloé. "The world sees color, what needs changing is the racist ideas that lighter is better. [True] needs to grow up knowing she's a strong, beautiful, woman of color."
"If you don't see color then you don't see your child," another wrote. "The fact is that so much of who she is and will be is wrapped up in her skin color. The world will treat her differently because of it and you have a duty to prepare her for [it]."
Khloé's views appeared to shift around the time of the resurgence of the Black Lives Matter movement last summer, when she released a statement on Instagram saying she could no longer "sit silently" regarding issues of racial injustice.
"It breaks my heart to think about parents having to teach their children how to stay alive. ... No mother should live in fear like that, and as I think about my own daughter, my future children, and all of our children, I know we have to create a better future for them," Khloé wrote in her statement.
"I vow to continue to teach my daughter every single day, and with every opportunity I get, to have love for others, regardless of the color of their skin, their sexuality or their religious beliefs."