The latest installment of Hulu reality series The Kardashians was quite the roller coaster, to say the least.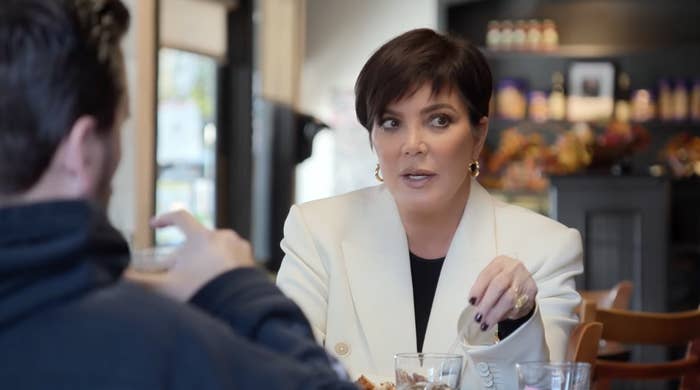 From drama surrounding exes Kim Kardashian and Kanye West to a couple of awkward spats involving Scott Disick, the episode was full of juicy content.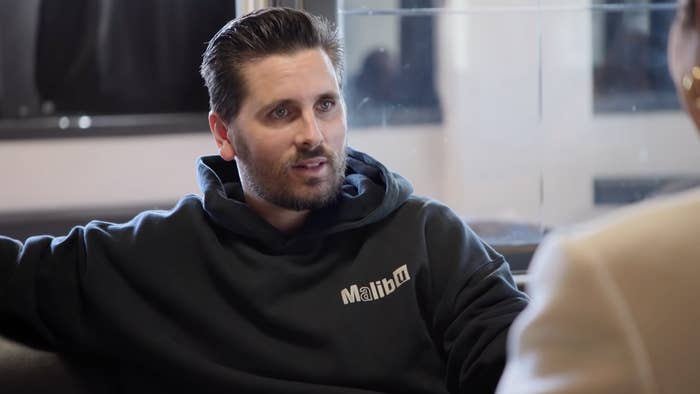 But between all of the chaos, one moment in particular — that perhaps wasn't anticipated by fans — wound up attracting tons of attention online, and it involved Kendall Jenner and her attempts to cut a cucumber.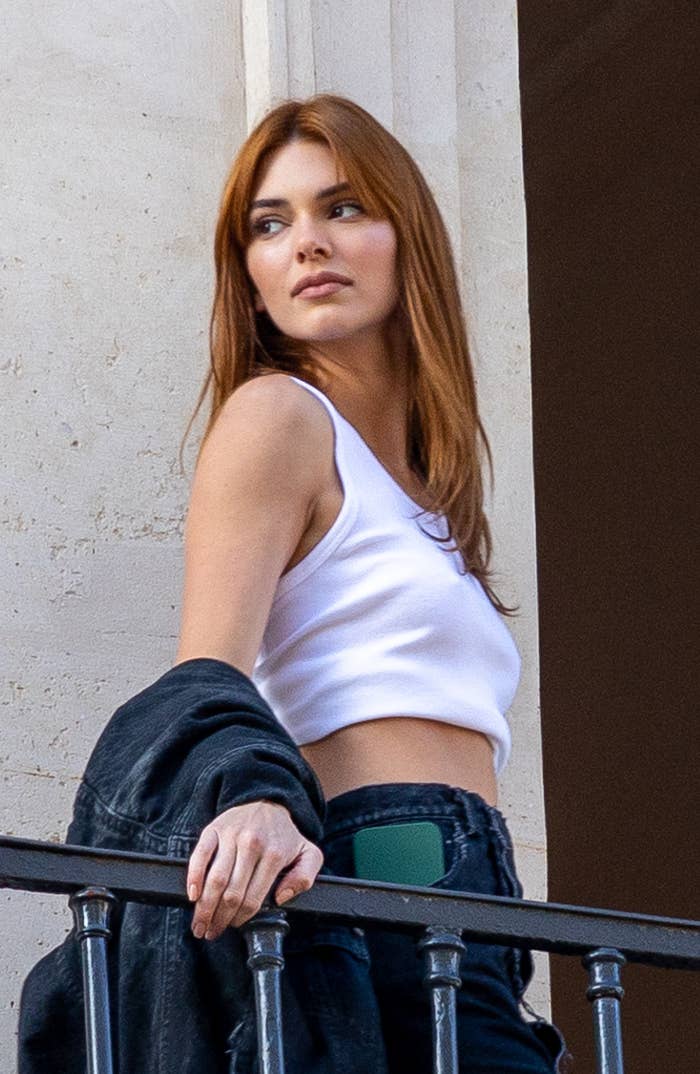 As bizarre as it sounds, the short clip of Kendall chopping up the vegetable went viral after fans were left bewildered by just how difficult she found it.
During the video, Kendall is joined by her mom, Kris Jenner, who asks if she'd like their chef to make her a snack. Kendall replies, "I'm making it myself. Just gonna chop up some cucumber, it's pretty easy."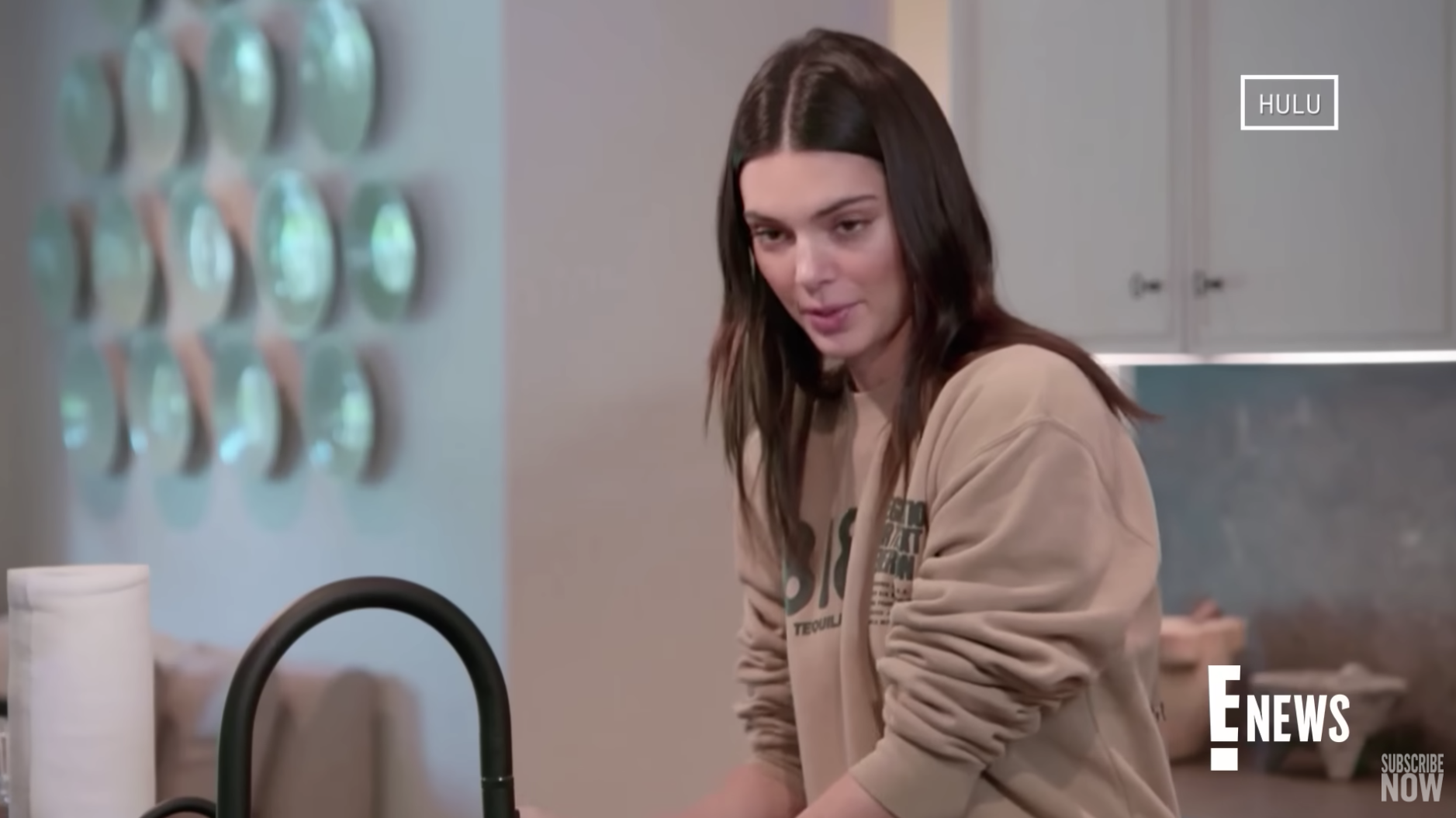 Clearly speaking too soon, however, Kendall goes on to admit that she's "scared" she'll accidentally cut herself as she questions how to hold the vegetable and knife.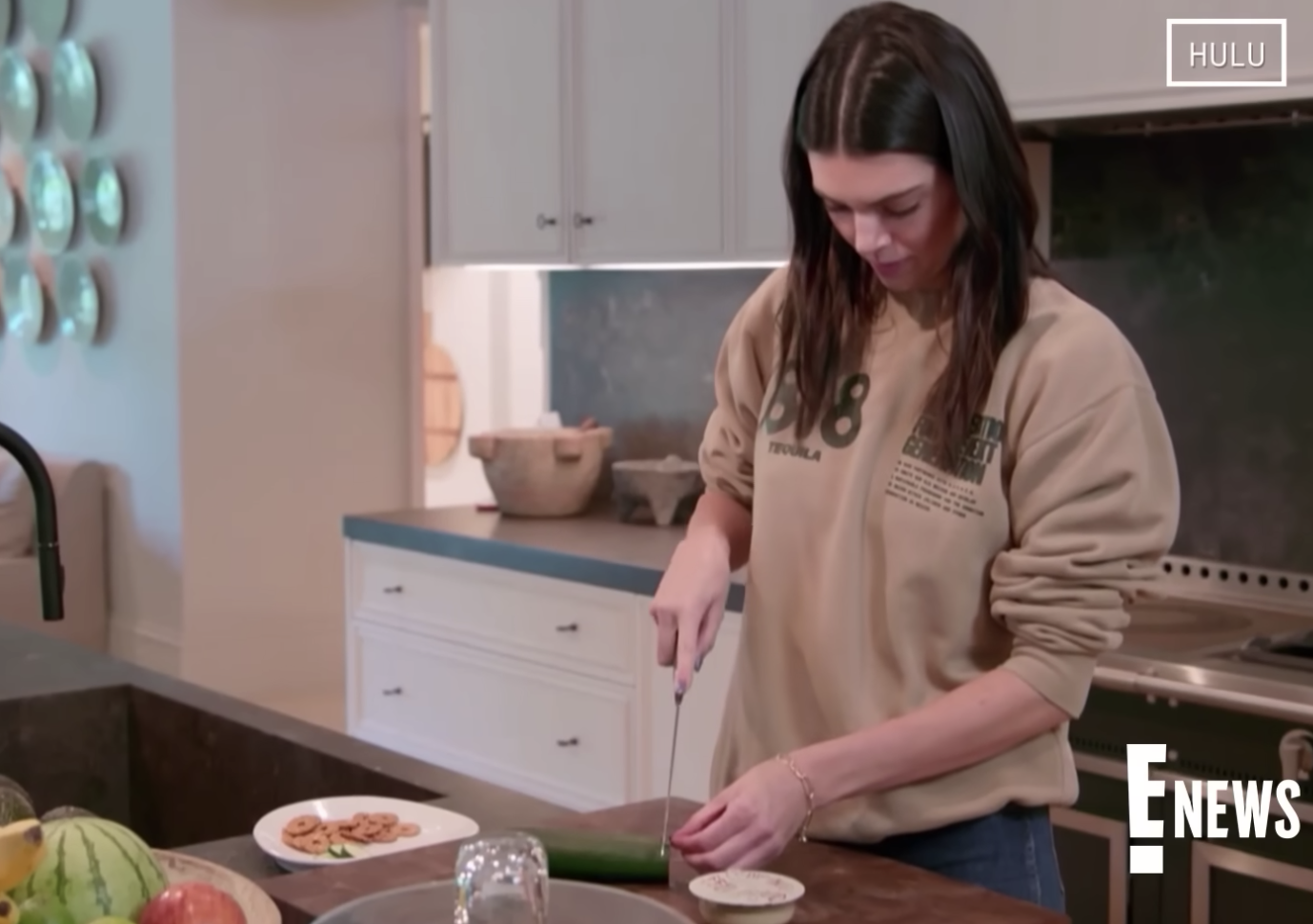 "You go, girl," says Kris before closely watching her daughter as she begins to attempt slicing her snack. "Be careful because I nipped myself the other day," she warns.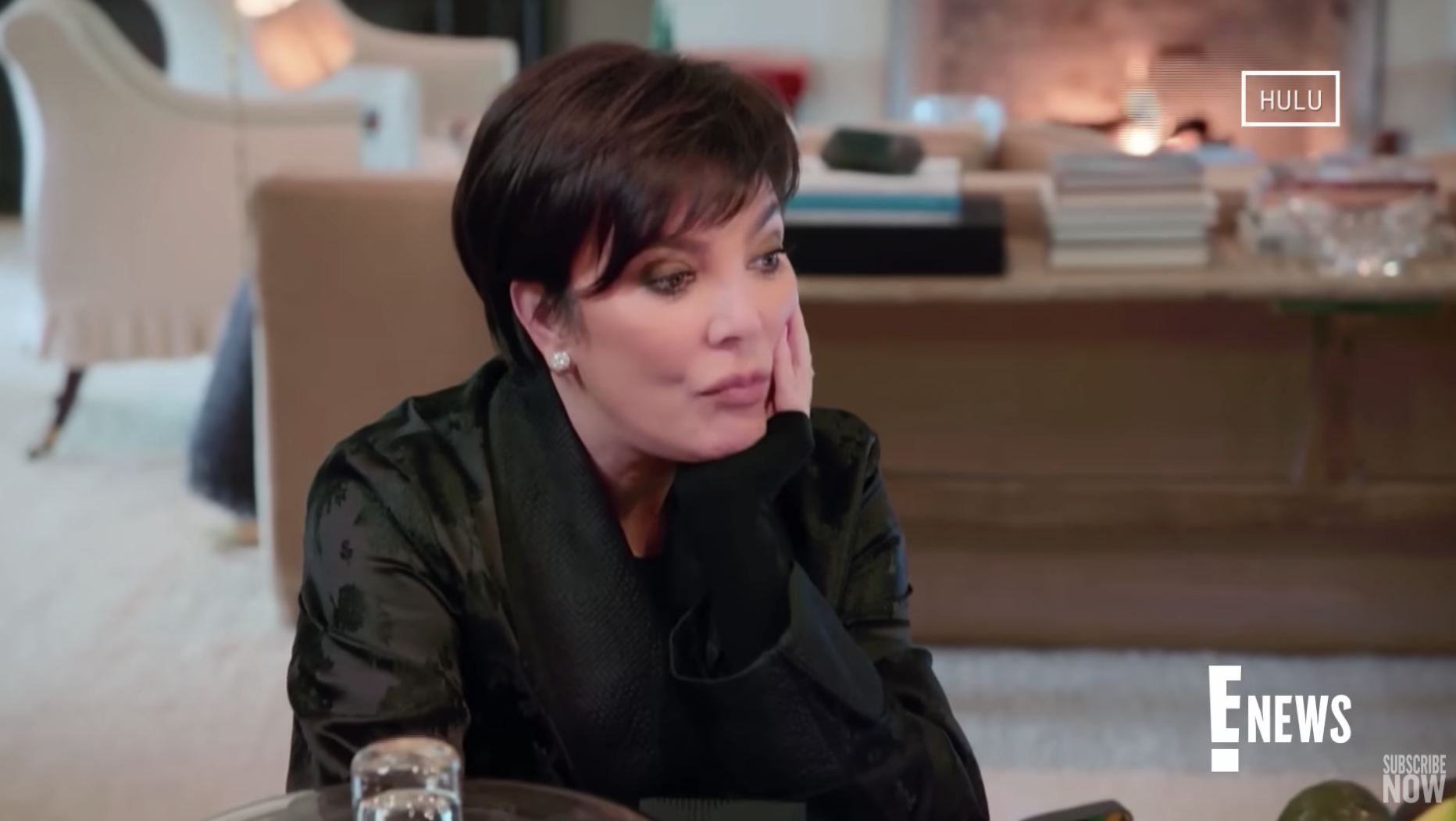 "I know, I'm kinda scared," Kendall says as she repositions herself. Looking confused and questioning whether or not cucumbers have seeds, the 26-year-old model goes on to the camera crew: "I'm definitely not a good cutter, so don't zoom in on me. I'm not professional whatsoever."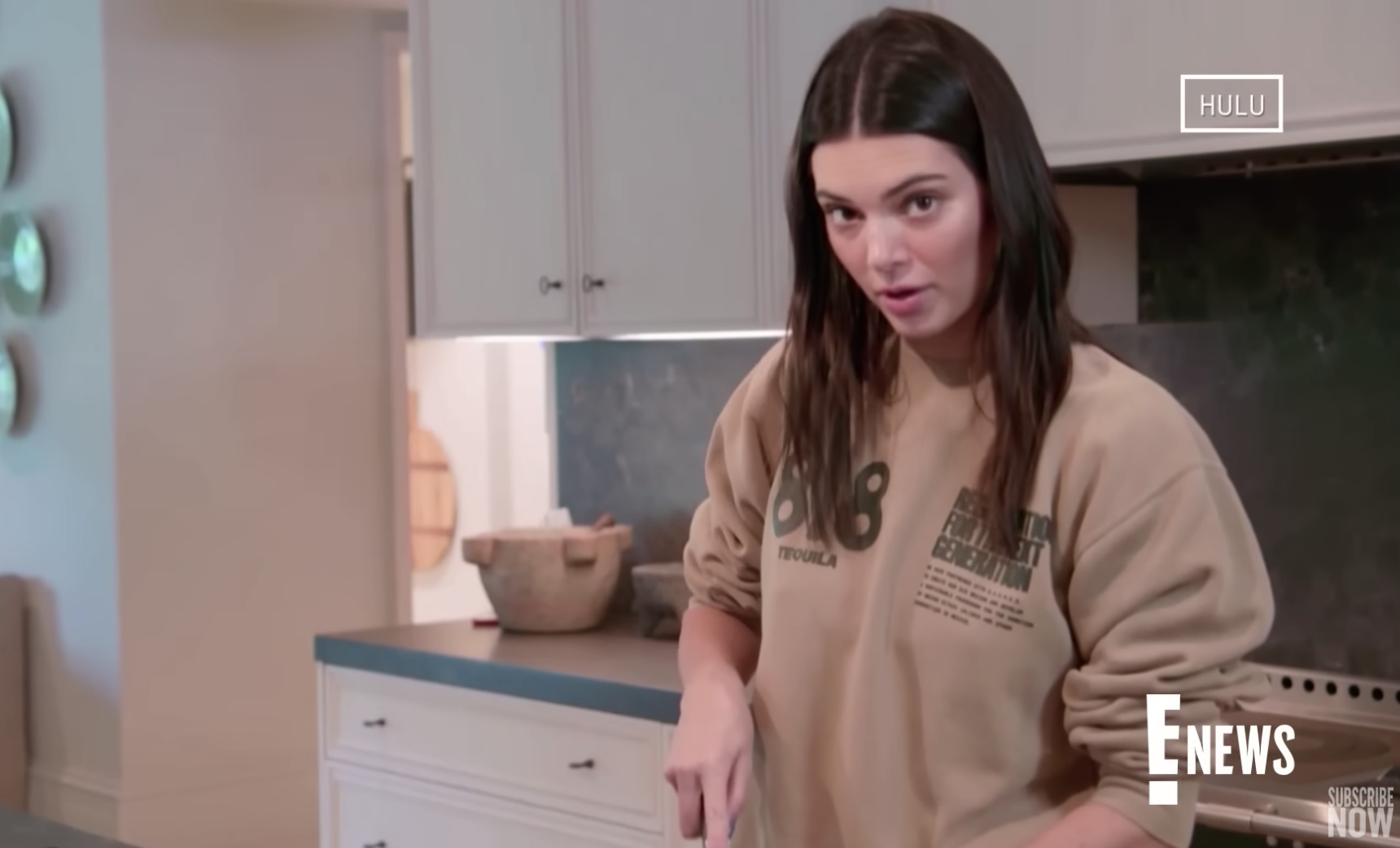 As she awkwardly begins, Kris — who's now clearly concerned — calls for their personal chef to take matters into their own hands.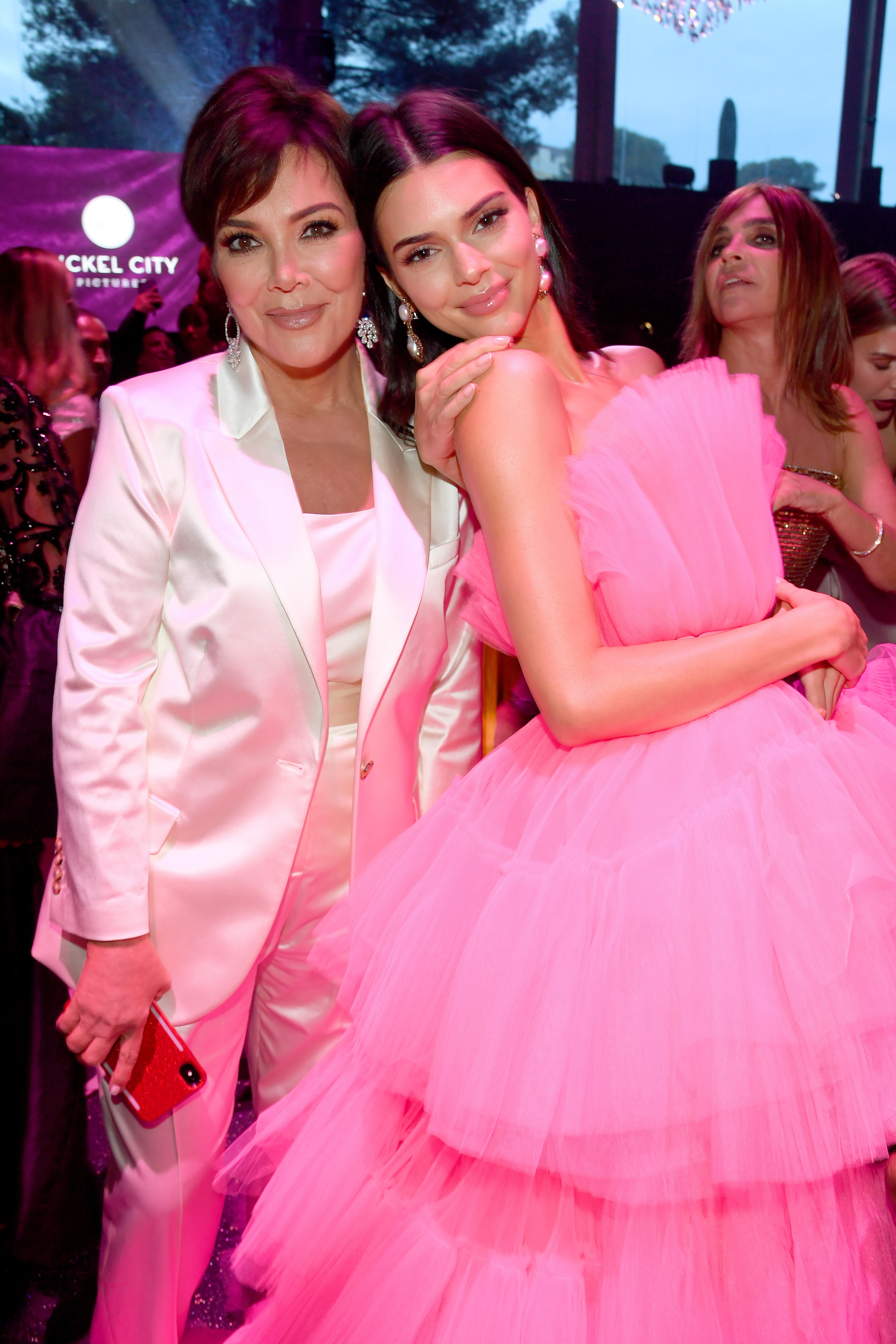 "Hey, chef, do you wanna cut this up for her?" Kris calls out. But, adamant to finish preparing her snack, Kendall maintains that she'll do it herself.
And Kris is certainly sure to let Scott Disick know that "Kendall's cutting cucumber" as soon as he joins them in the kitchen later on.
Within no time, the video of the odd exchange went viral online, with several social media users questioning why Kendall found it so hard to slice the vegetable.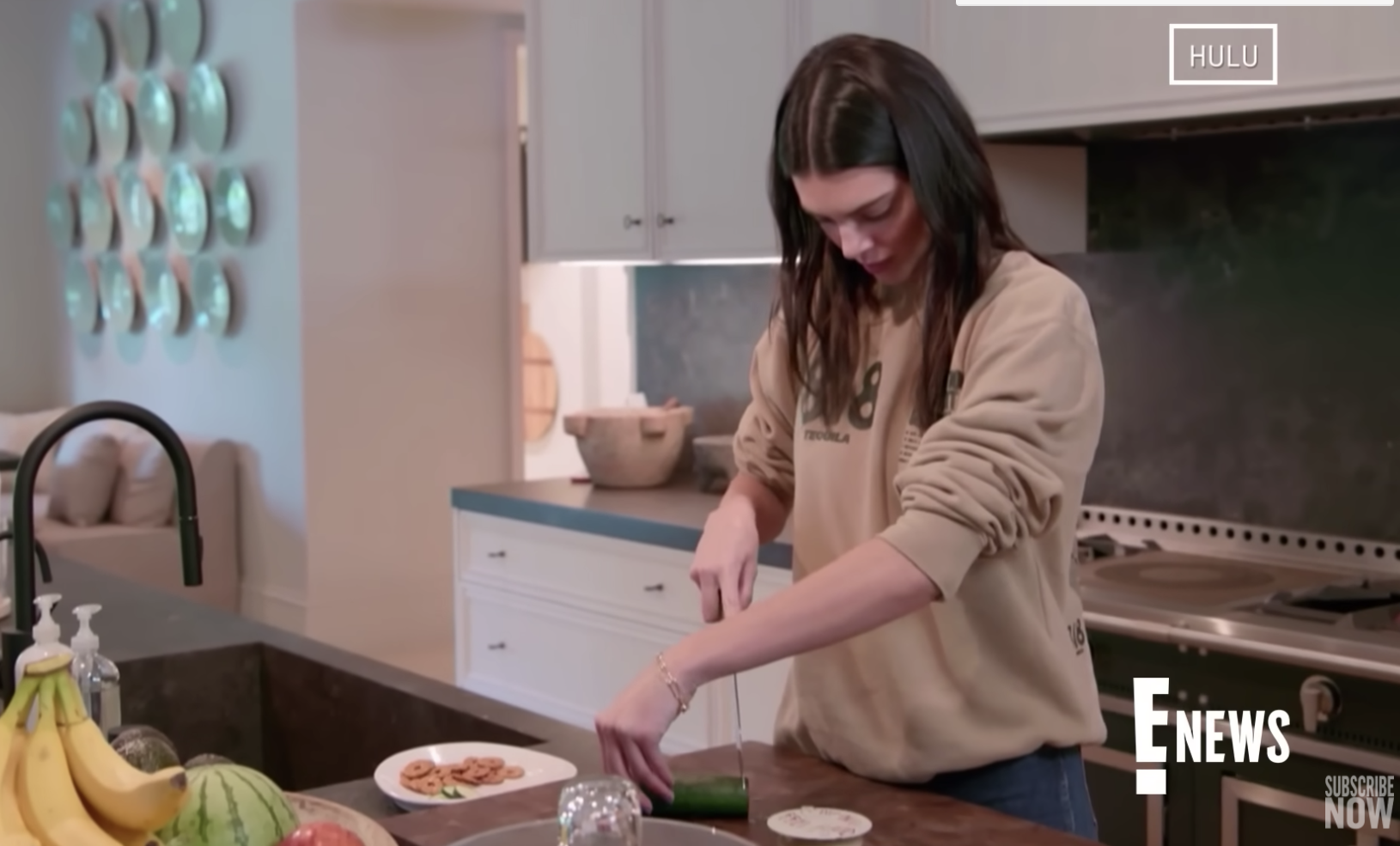 "I just saw a TikTok of Kendall Jenner attempting to chop a cucumber and it's the most embarrassing thing I've ever seen in my life," one person wrote.
"Kendall legit not knowing how to slice a cucumber on The Kardashians & Kris yelling 'chef' to come help her really just puts their wealth into perspective," wrote another.
In fact, most users labeled the lighthearted clip a display of Kendall's rich and privileged lifestyle, calling her and her entire family "far removed from reality."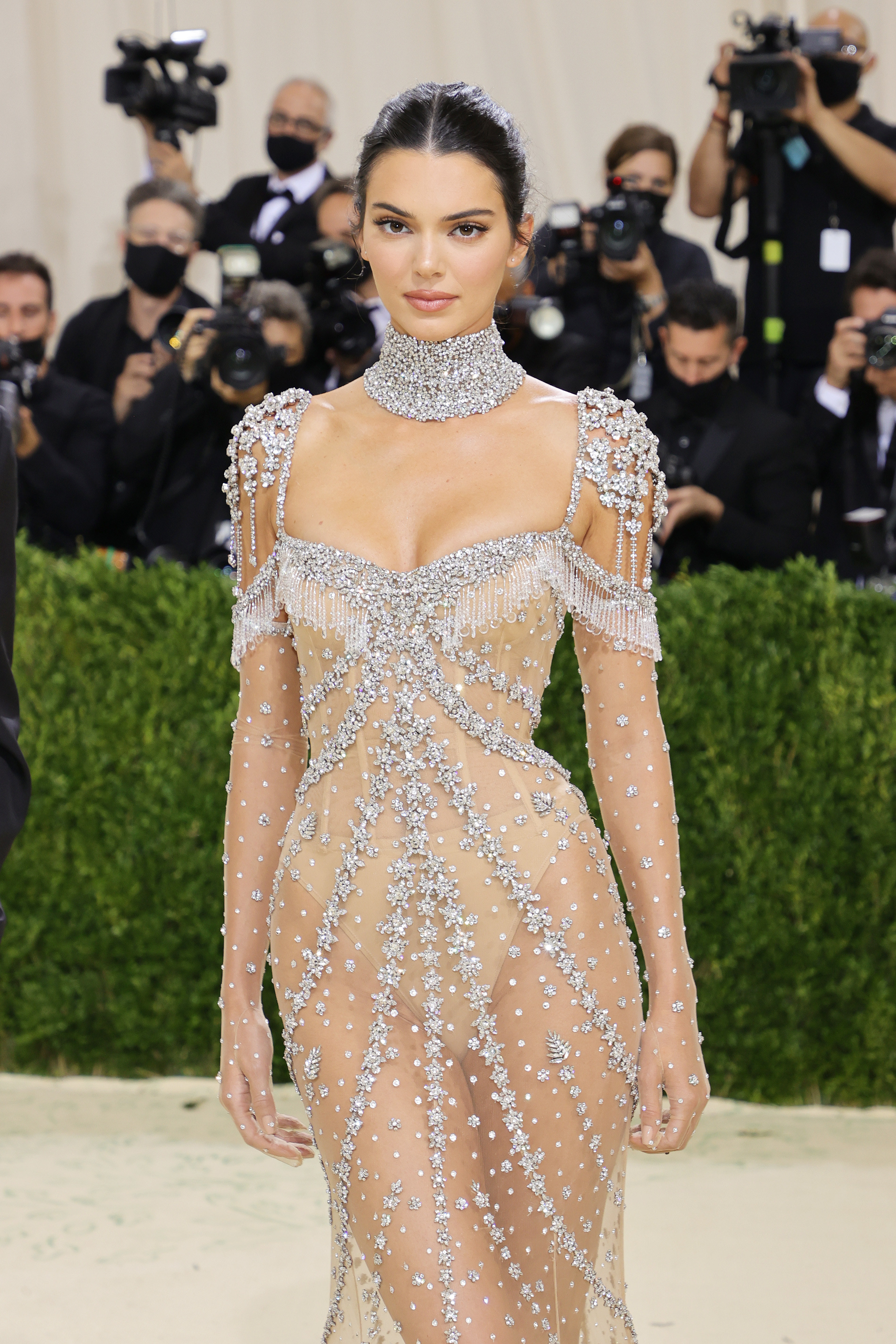 "Kendall cutting cucumber in the latest Kardashians ep is literally 'tell me you're rich without telling me you're rich,'" another person wrote.
"always knew the Kardashians were sooooo far removed from reality but seeing Kendall try to cut a cucumber was too much for me," echoed another.
Calling the whole thing "cringey," one person tweeted: "I know Kendall not knowing how to cut a cucumber is supposed to be cute/funny but it is so cringey that they've been THAT privileged their entire lives that they dont even know how to cut a fruit/veggie properly."
But overall, several people were pretty appalled at the clip, calling it "tragic" and "frustrating" to watch.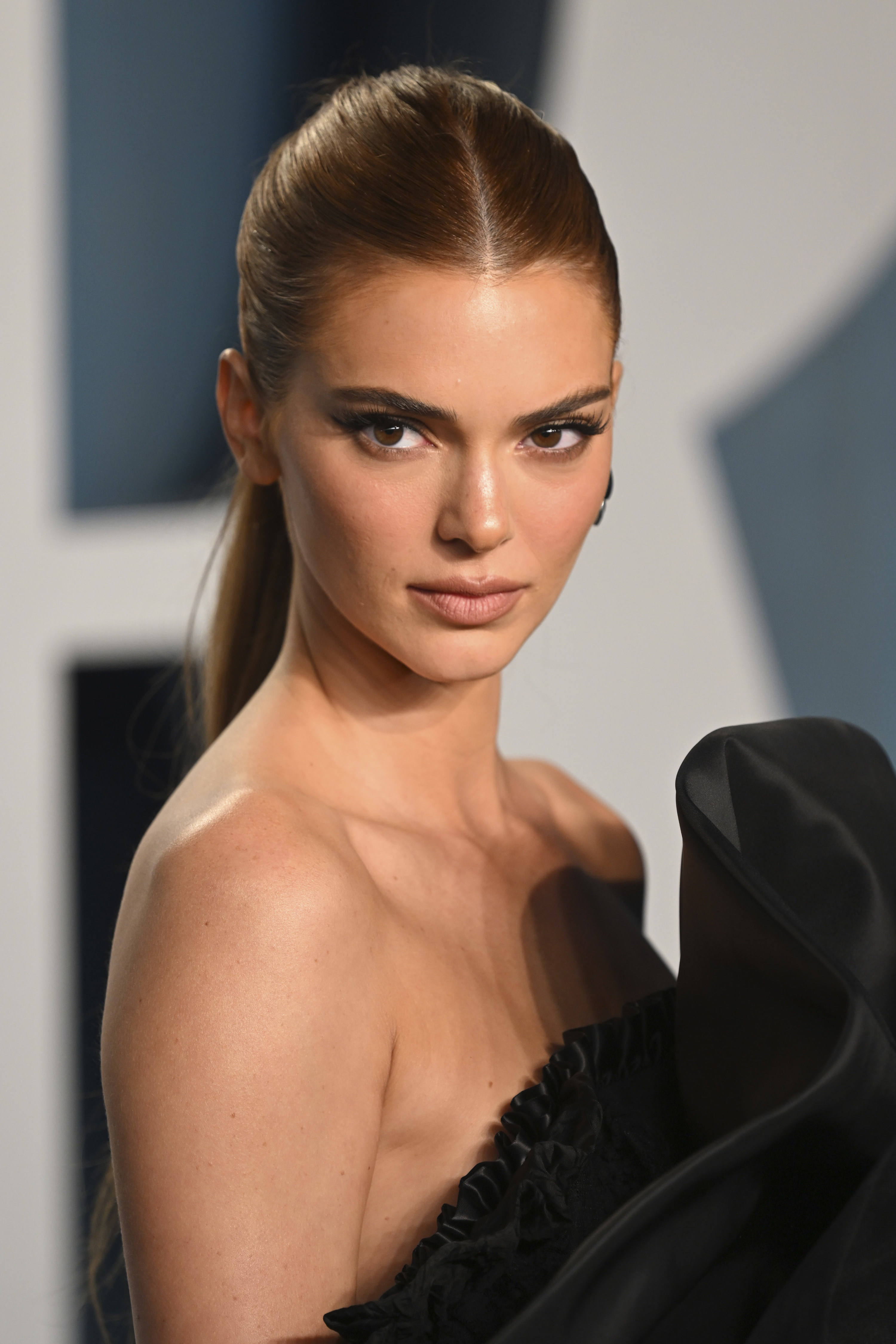 "kendall jenner cutting cucumber might just be the most tragic thing i've ever seen," one person tweeted.
"Kendall Jenner cutting a cucumber is the most frustrating and sad things I've seen in a while," wrote another.
And after the conversation attracted tons of heat online, it wasn't long before Kendall jumped in herself to comment on all the backlash.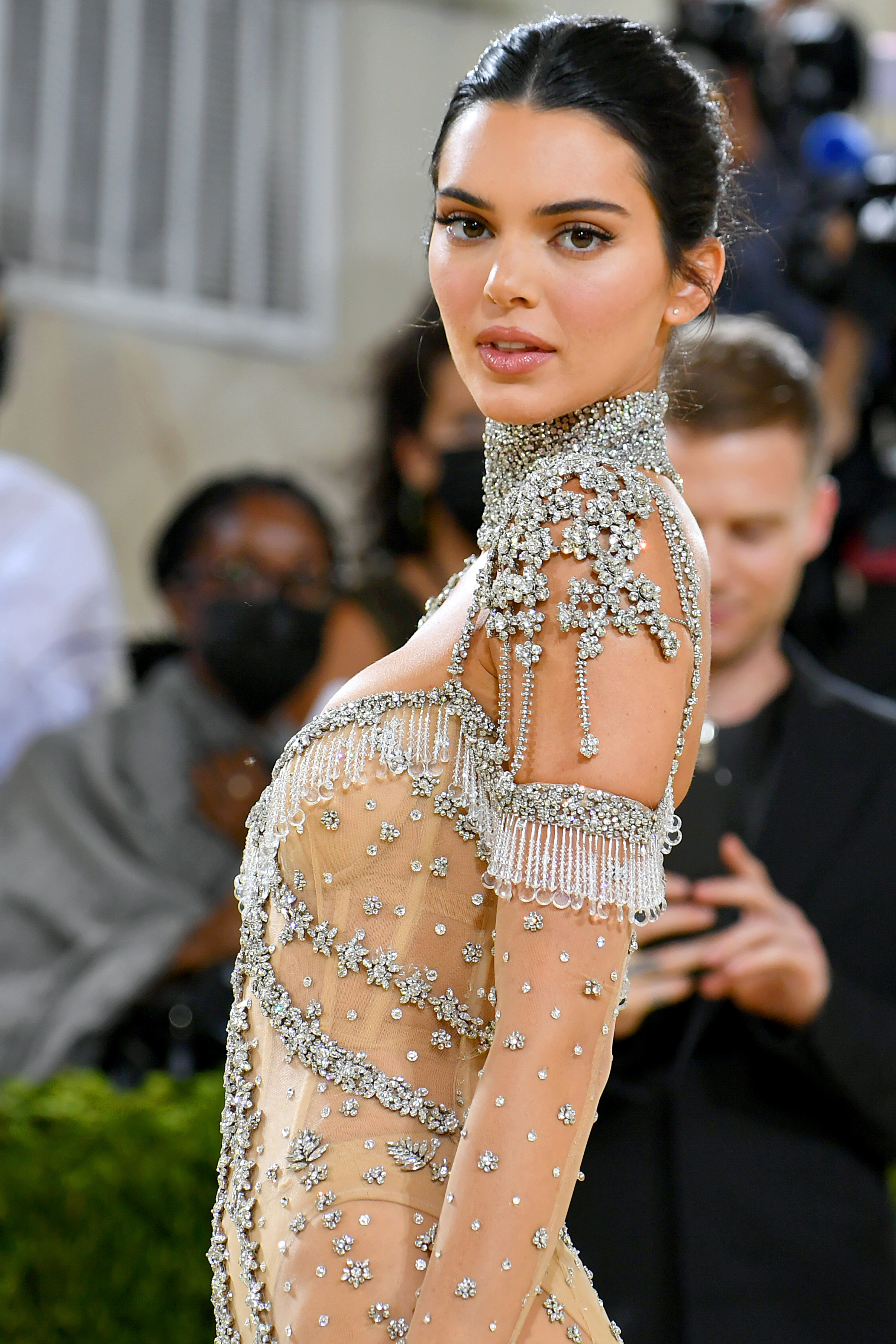 Directly quoting a tweet that read, "Kendall Jenner trying to cut a fcking cucumber is the most tragic thing I've ever witnessed," Kendall added in agreement: "tragic!"
Unsurprisingly, Kendall's tweet quickly blew up too, with several users further commenting on the bizarre and "tragic" exchange in response.
And while she's clearly seeing the funny side to it all, Kendall was ultimately met with more criticism from users continuing to call her "out of touch."
"kendall it's tragic because you're so out of touch you don't even NEED to cut your own cucumber. that's what's tragic," one person wrote.
"This scene was actually painful to watch. Fully shows you that they don't live in the real world," echoed another.