By now, you've likely seen that Kanye West's new album, Donda 2, debuted live at his listening event in Miami on Tuesday night.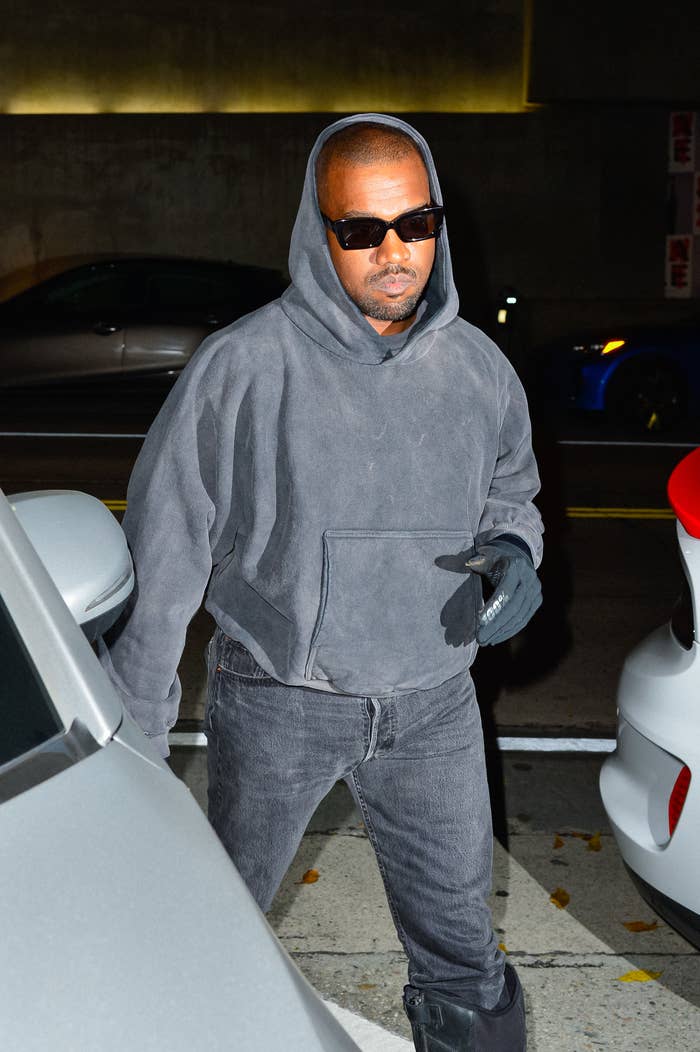 Fans' anticipation for the release of the album — which, Kanye recently announced, would be available exclusively on a $200 device — was only fueled further by his recent mass of drama with ex-wife Kim Kardashian and her new boyfriend, Pete Davidson.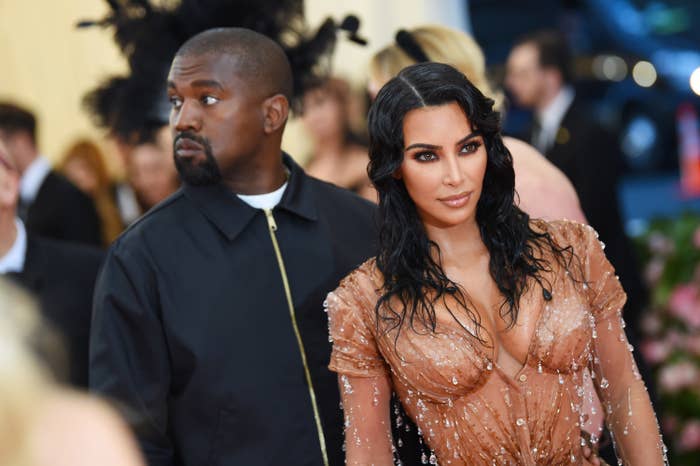 If you somehow missed it, Kanye (now legally known as Ye) has spent the past few months publicly expressing his desire to rekindle things with Kim in spite of their ongoing divorce proceedings and her relationship with Pete — who he's taken aim at with a series of scathing, since-deleted posts.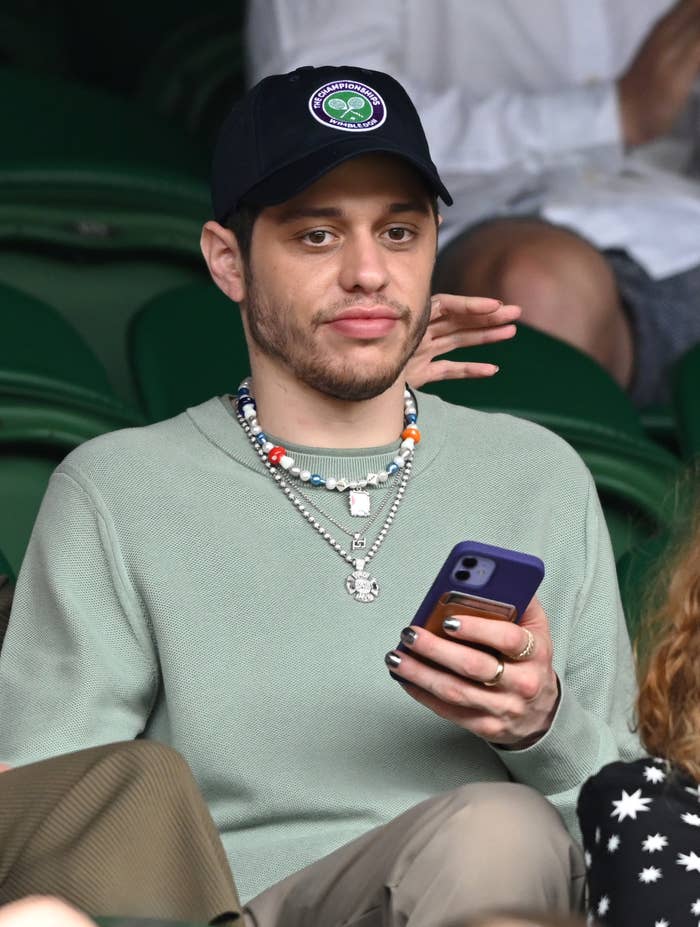 Ye has also blasted Kim — who filed for divorce from him a year ago in February 2021 — for her parenting style on several occasions, with the topic of raising their four children (North, Saint, Chicago, and Psalm) being a recurring source of contention between the two.
Last August, Ye opened up about the divorce for the first time on his 10th studio album, Donda, which gave insight into the demise of his and Kim's marriage. He's only continued to speak out about the split — and air his grievances toward his estranged wife — in the months since its release.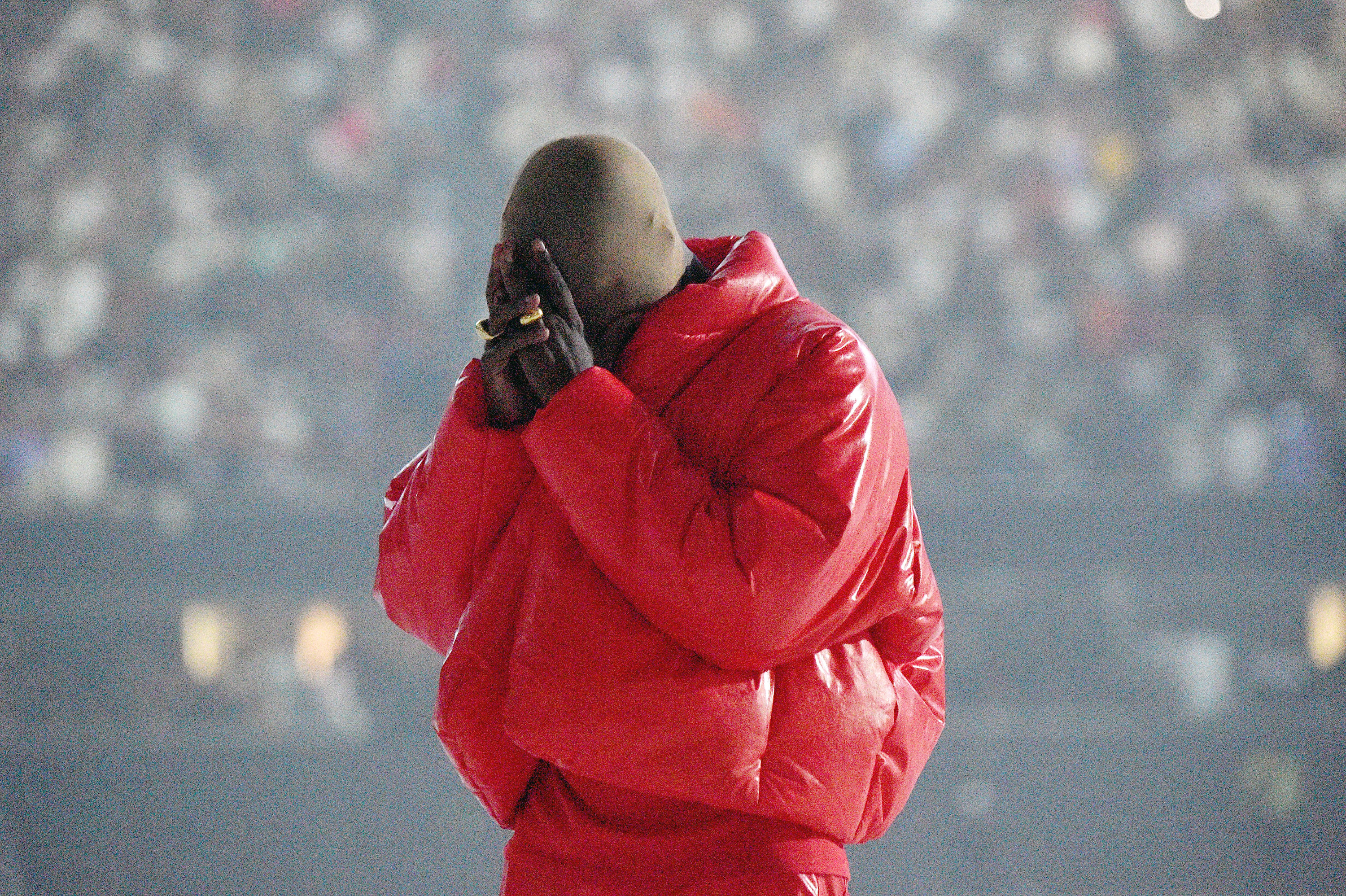 In light of Donda's raw details around the decline of Ye and Kim's marriage, fans expected nothing short of its successor, in line with the rapper's more recent experiences since the split.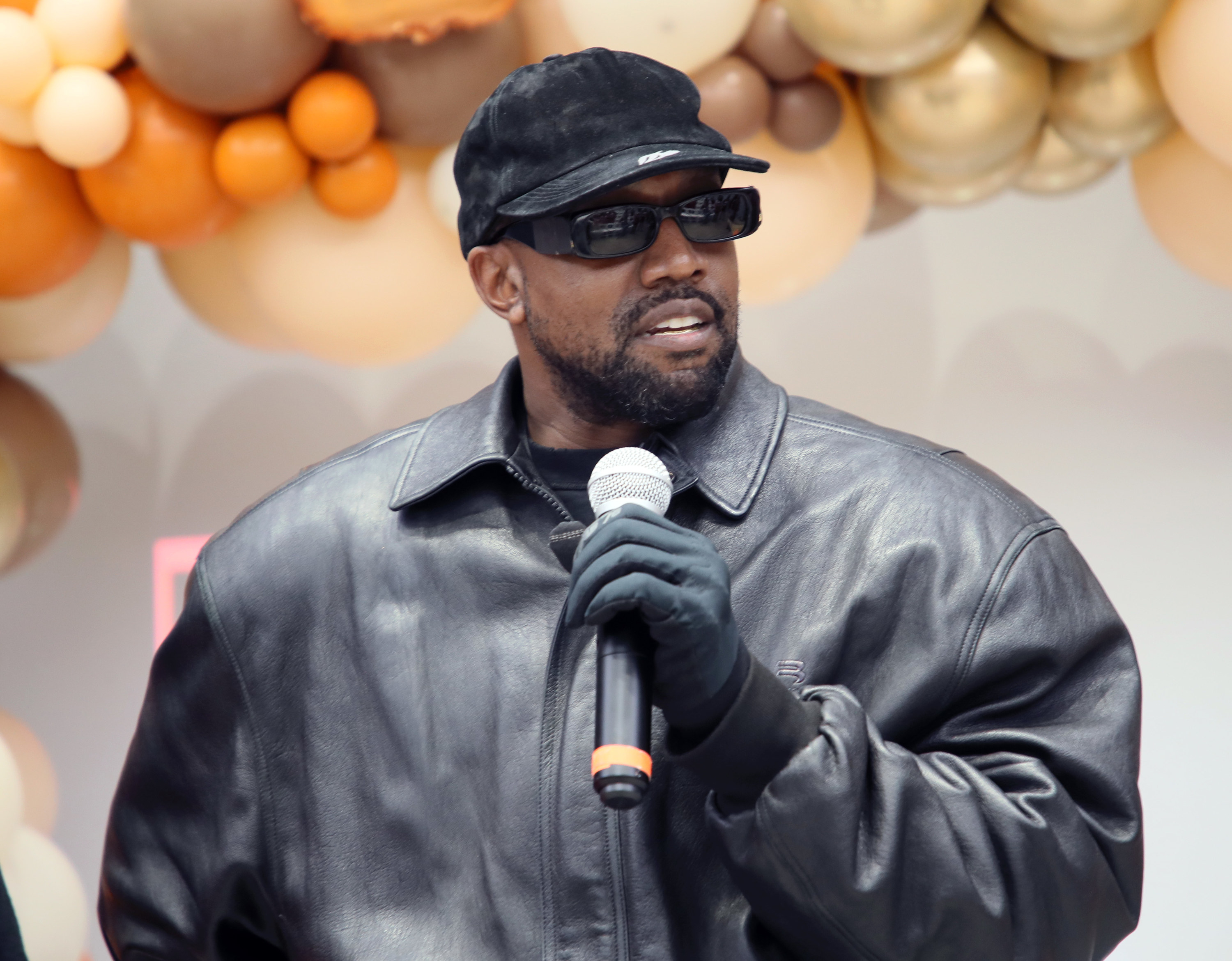 And according to the lyrics debuted last night, it's safe to say that Ye opens up further about his strained relationship with Kim and their children on several occasions throughout Donda 2.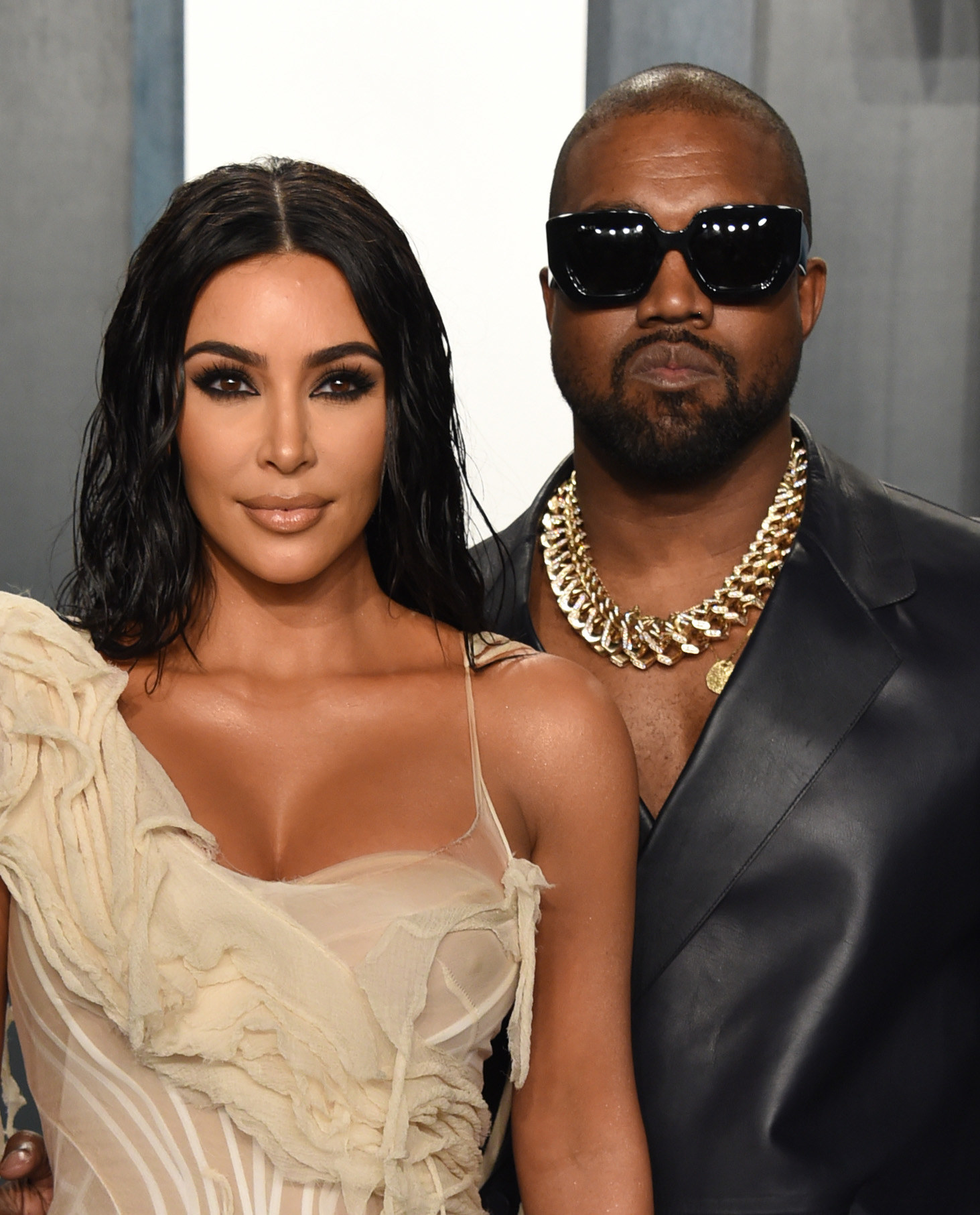 The first song on the album, titled "Security," is arguably the most pointed in terms of recent events. The track hears Ye repeatedly maintaining that he "ain't getting frisked" and says he'll put "security at risk," which many have interpreted as a threat toward Kim and/or Pete.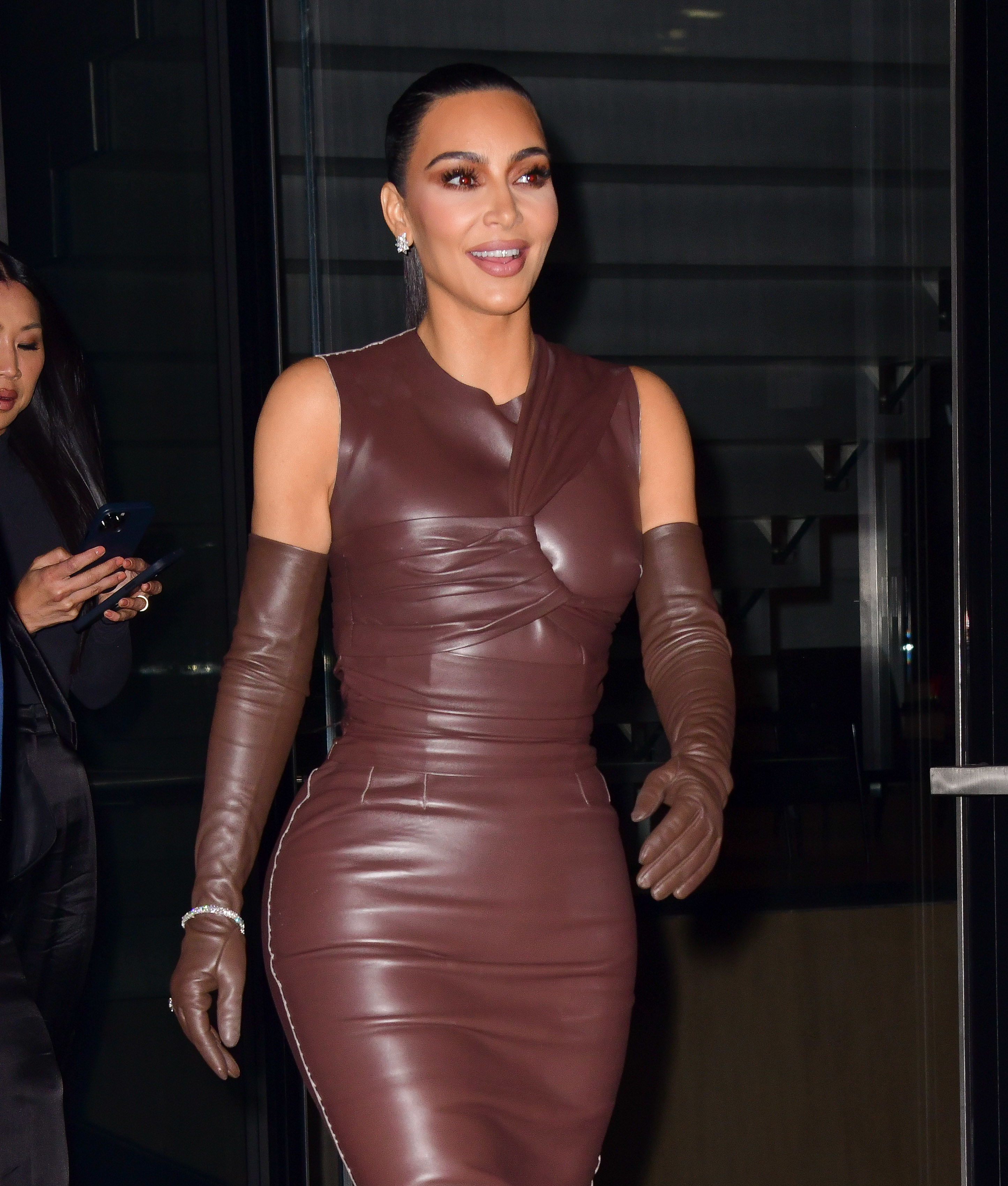 Last month, Ye claimed that security at Kim's house had denied him access to see his children inside. "My daughter wanted me to go inside. I was like, I am the richest Black man and North's father, right, and the security was able to stop me from going into the room with my daughter," he told Hollywood Unlocked.
He continued, "And I am hearing that the new boyfriend is actually in the house that I can't even go to," a clear reference to Pete. Days later, Ye caused a stir when he accused Kim of purposefully excluding him from their daughter Chicago's fourth birthday party.
Uploading a series of videos online, Ye quickly alleged that he'd not been invited and "wasn't allowed" to know where the party was before seemingly accusing the Kardashians of "taking the fathers out the homes purposely."
Now, in his new song, Ye says, "Pops home, I ain't getting frisked / I put your security at risk." Presumably referring to himself as "Pops," the rapper appears to be asserting his dominance in his children's lives in spite of the recent events.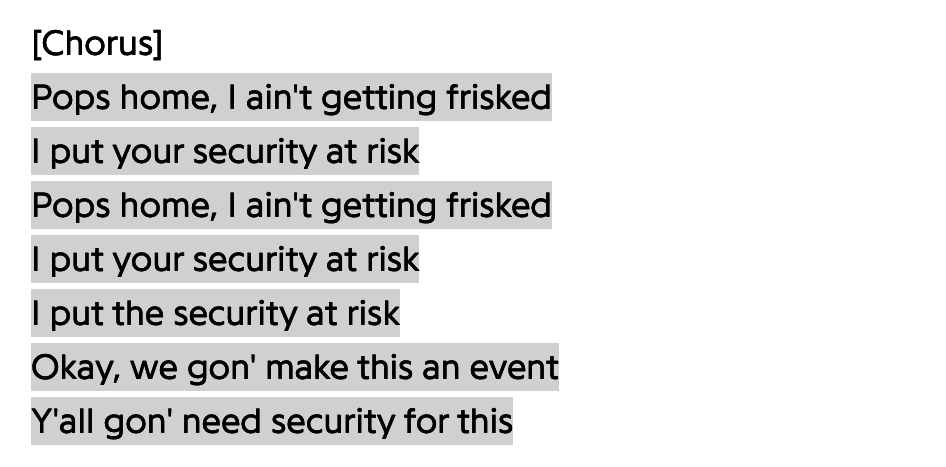 He continues, "I walk in the crib, no getting frisk / Butt-naked in the kitchen cooking grits / Tell yo' mama, "Come give me a kiss" / Security gon' need security for this." Here, Ye seemingly suggests that he won't be kept outside of Kim's home, regardless of the security guards who reside on-site.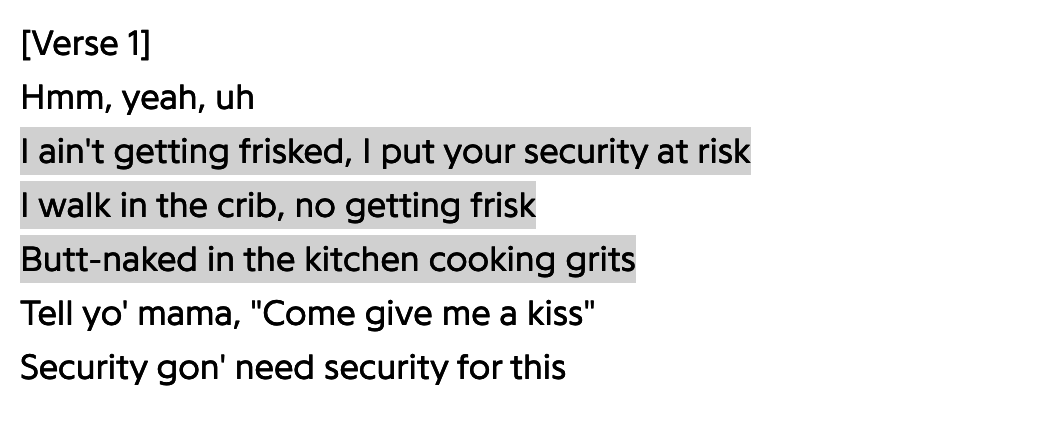 Ye goes on to rap: "Never take the family picture off the fridge / Never stand between a man and his kids." Not only does this appear in line with the continuous efforts he's made to be reunited with Kim and their kids, but it also seems to be a dig toward Pete.
Last week, Ye revealed that — amid the flurry of Instagram posts he'd shared blasting Pete — the Saturday Night Live comic had actually reached out to him personally with a private text.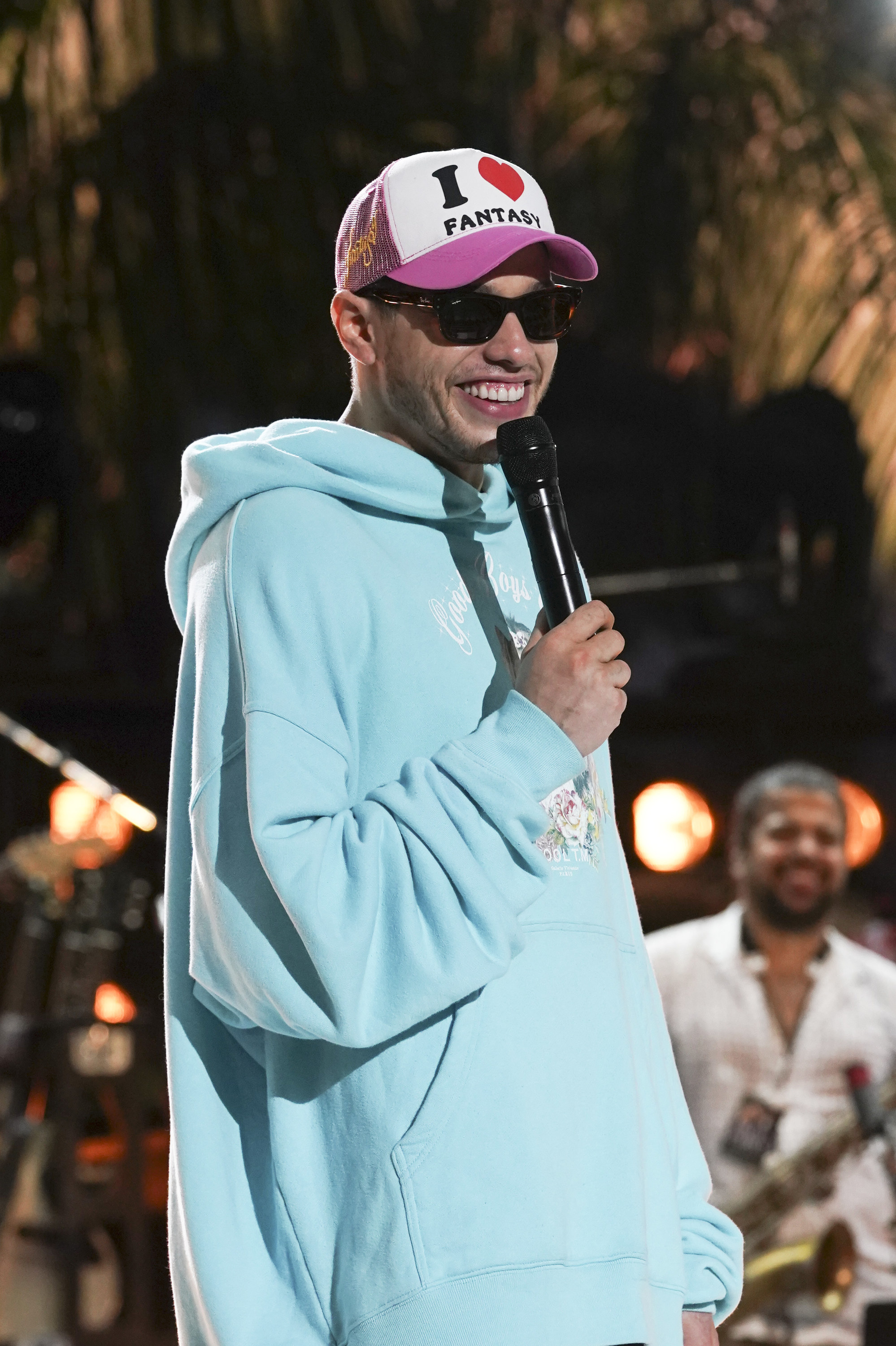 In the message, which Ye made public, Pete consoled the rapper and let him know that he wasn't trying to come between his and Kim's children.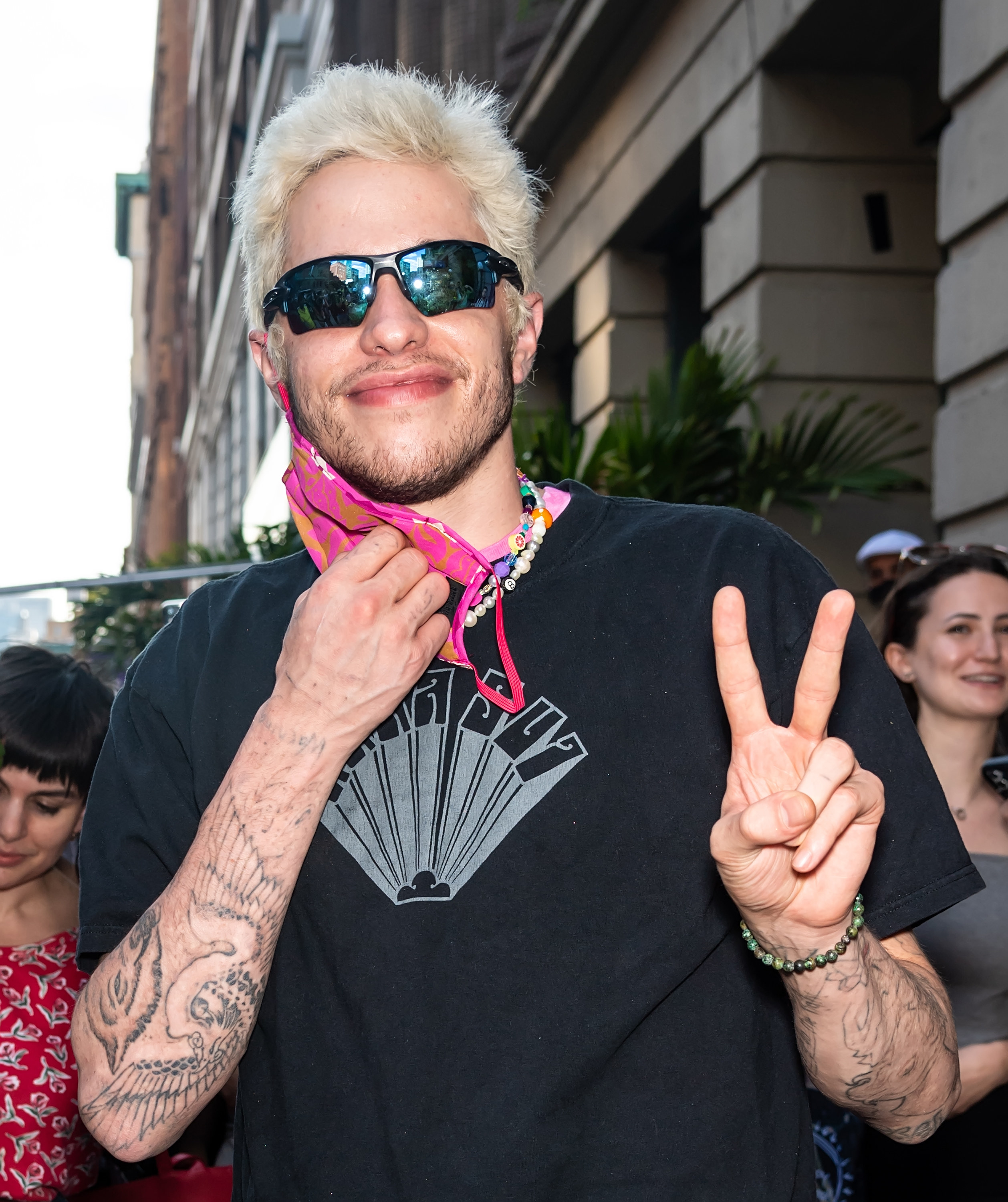 "I'd never get [in the] way of your children," the text from Pete appeared to read. "[That's] a promise. How you guys [go about] raising your kids is [your business] and not mine. I do [hope one] day I can meet them and [we can] all be friends."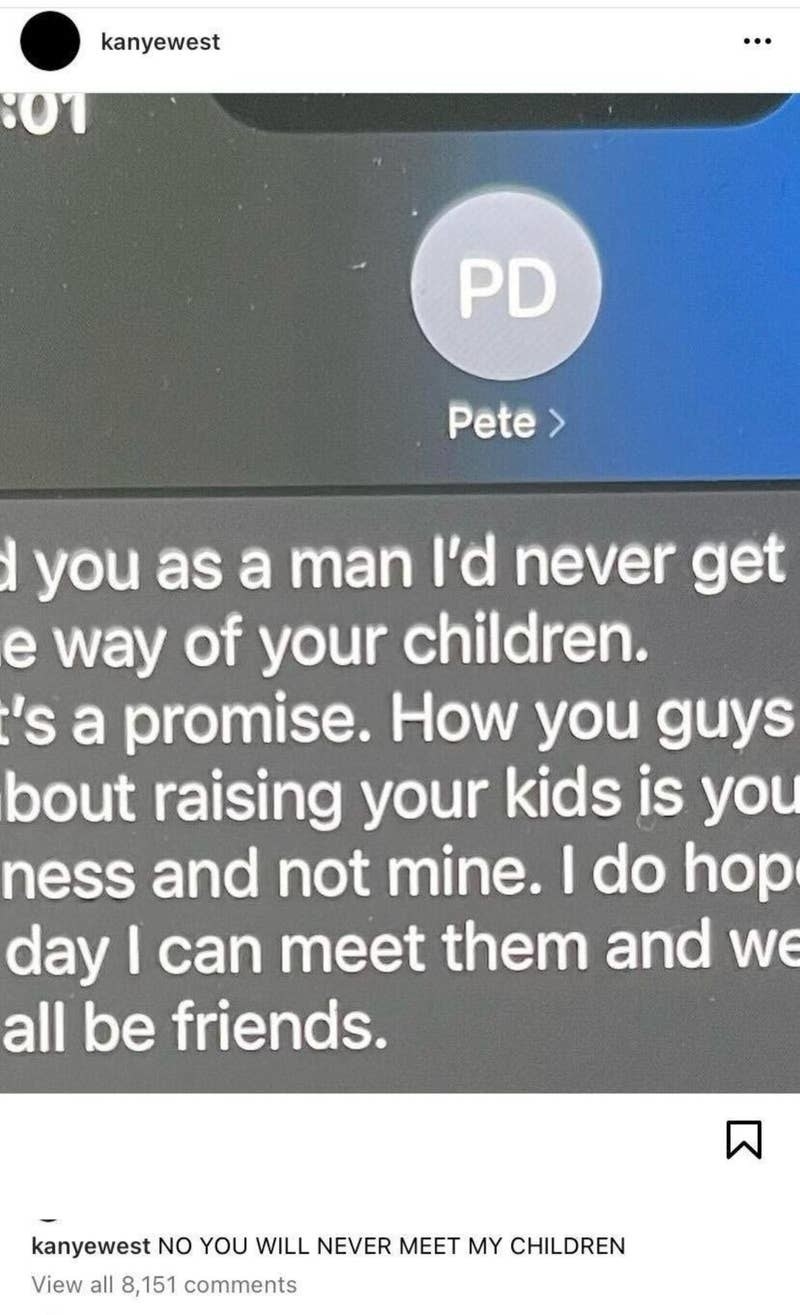 Rejecting Pete's olive branch, however, Ye posted the photo online alongside the caption: "NO YOU WILL NEVER MEET MY CHILDREN." With this recent exchange in mind, Ye's lyrics seem all the more pointed.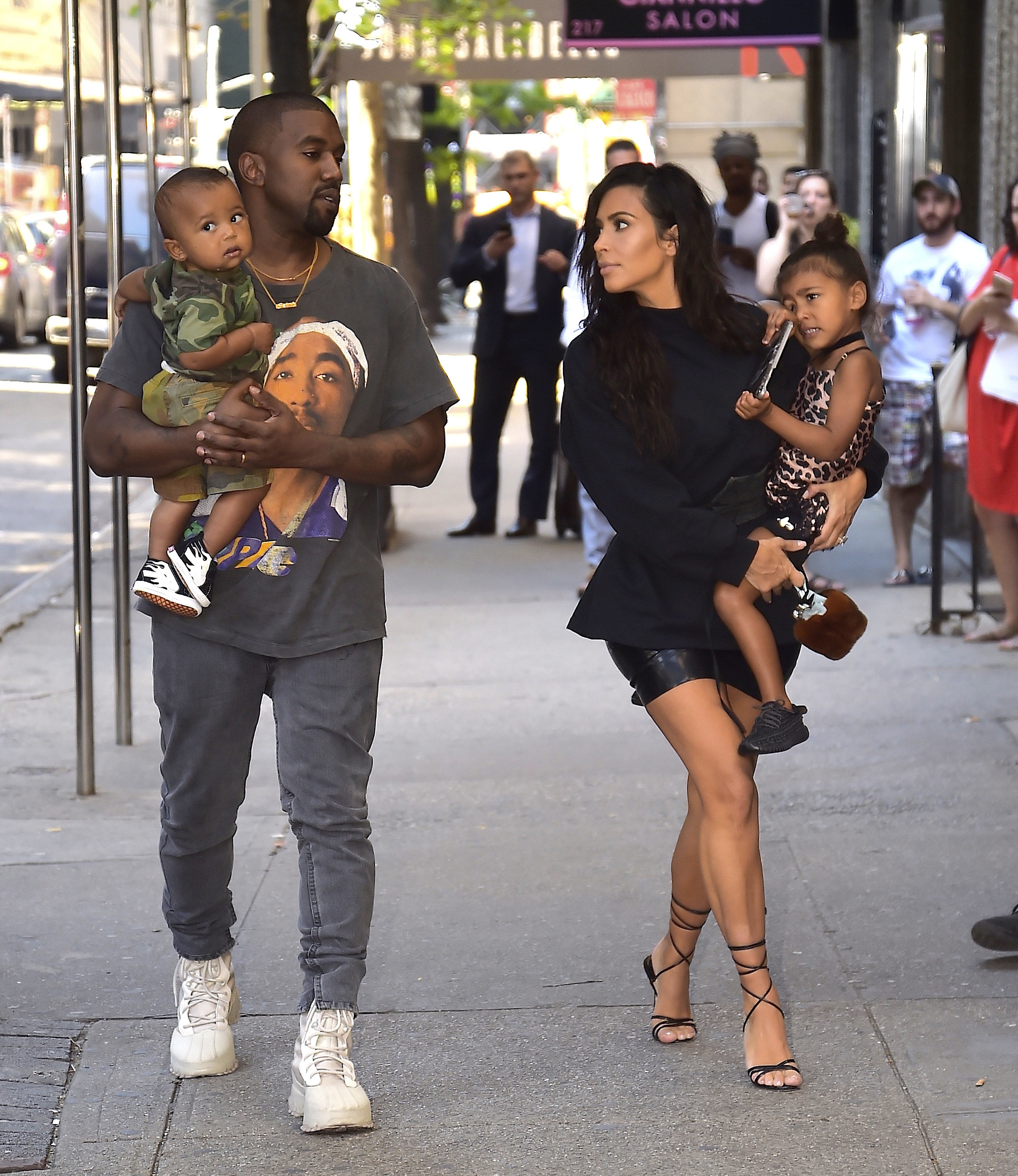 Meanwhile in another new song titled "Flowers," Ye seemingly continues to shade Pete. He says: "I am a flex, imagine your ex face when he find out / I am the best, you hit the top, wait 'til they found out / He not a threat, send him a text, put him on timeout."

Interestingly, the recurring line of this song's chorus appears to parallel other recent events too. Ye says: "Keep the flowers, send a hunnid thousand," which coincidentally comes just a week after he revealed he'd sent Kim a truckload of roses on Valentine's Day.
But things only get more insightful on a song further down the tracklist, titled "True Love," which hears Ye reflecting on his role as a father.
The song, which features late artist XXXTentacion, details Ye's struggle with coparenting. Seeming disheveled and frantic, the rapper begins by apparently expressing his discontent over the amount of time he spends with his kids.
As previously mentioned, Ye has repeatedly accused Kim of keeping him from seeing their kids. Just last week, in fact, he shared — and quickly deleted — an Instagram post that read: "Stop telling fathers they should have fought harder to see their children & start asking mothers why he had to fight at all."
On the new song, Ye says: "Wait, when you see the kids? I'll see y'all tomorrow / Wait, when the sun set? I see y'all tomorrow."

Ye goes on to admit that when he does get to spend time with his kids, he feels as though they're "borrowed."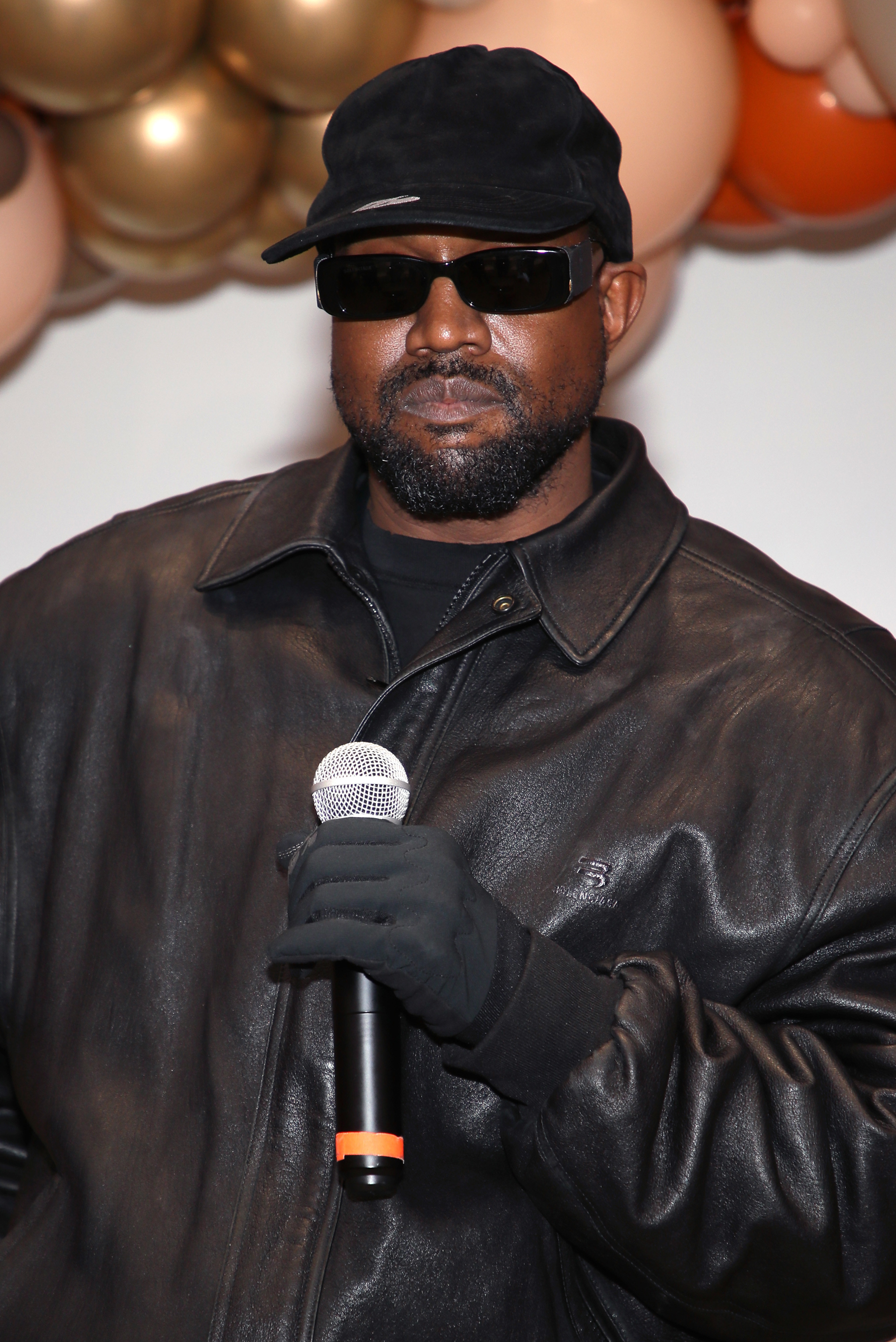 "Wait, when I pick 'em up, I feel like they borrowed / When I gotta return them, scan 'em like a bar code," he says.

He continues: "I only seen three kids who watchin' Chicago / And you know all the nannies said, "Daddy in Nebraska'' / Let the kids dig a tunnel to my house like Chapo." Ye's reference to Nebraska seemingly alludes to his absence during the latter years of his and Kim's marriage, which ultimately led to the demise of their relationship.

In 2019, Ye bought a ranch in Wyoming, Nebraska, and based himself there. The distance between him and Kim is something that hugely contributed to her decision to file for a divorce in February 2021.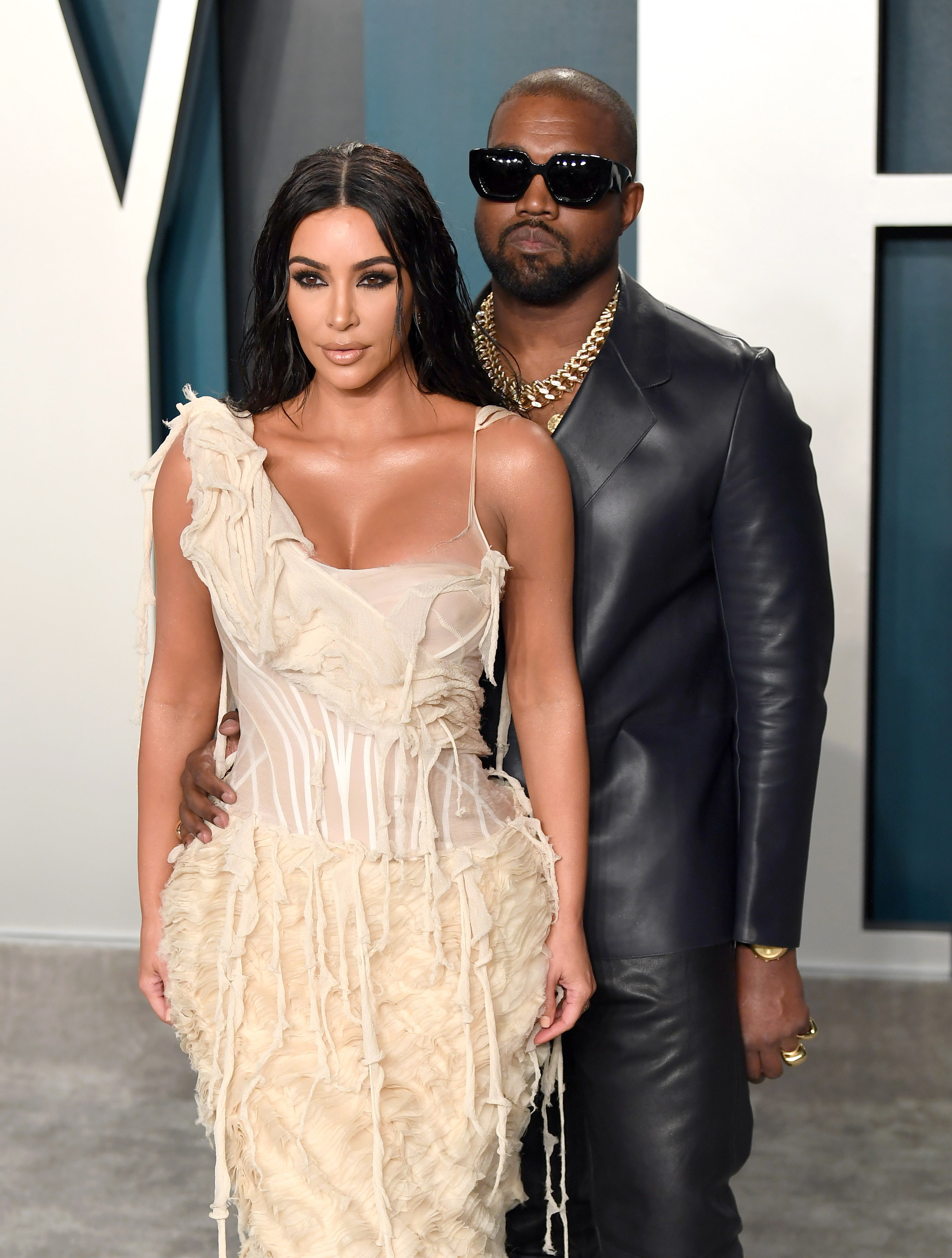 In fact, during the final season of Keeping Up With the Kardashians, Kim opened up about feeling unhappy for years of the marriage and revealed she didn't want a husband living "in a completely different state" to her.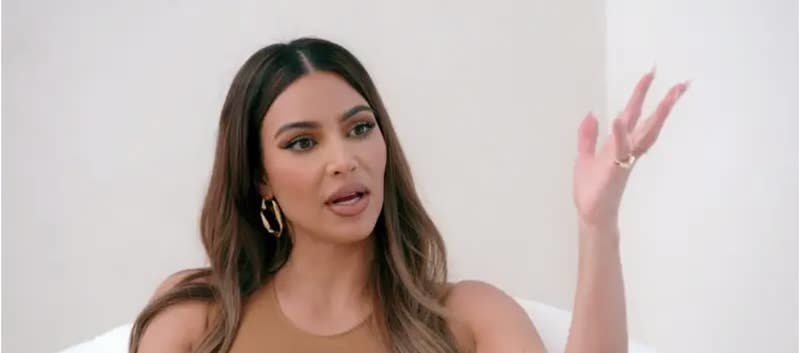 Speaking to her mom, Kris Jenner, Kim said: "I never thought I was lonely. I thought I could just have my kids and my husband moves [from] state to state and I'm on this ride with him and I was OK with that… But turning 40 this year, I was like, No, I don't want a husband that lives in a completely different state."
"I used to think that [living apart] was when we were getting along the best, but to me that's sad and that's not what I want," she continued. "I want someone where we have the same [TV] shows in common. I want someone that wants to work out with me."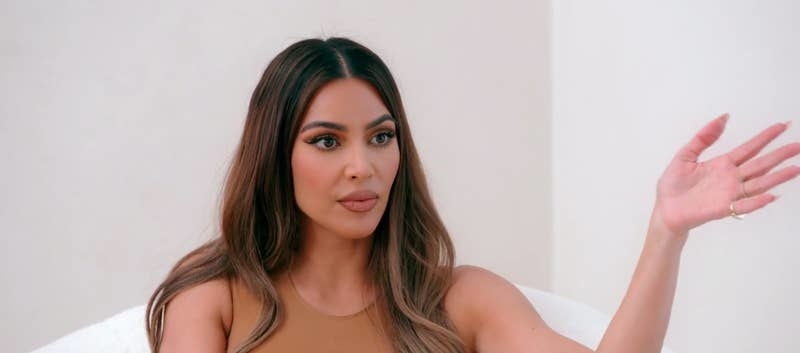 Ye's pointed reference to his residence in Nebraska now perhaps suggests — especially in light of recent events — that he has some regret over living in a separate state to Kim and their children.
In the final chorus of the song, Ye, along with XXXTentacion, says: "True love shouldn't be this complicated," and "Daddy's not gone," a reference to the XXXTentacion's son, Gekyume, who was born seven months after he died.