If you've followed Kimye over the years, you'll know that Kanye West's history of styling Kim Kardashian dates all the way back to 2012 — just months after they first got together.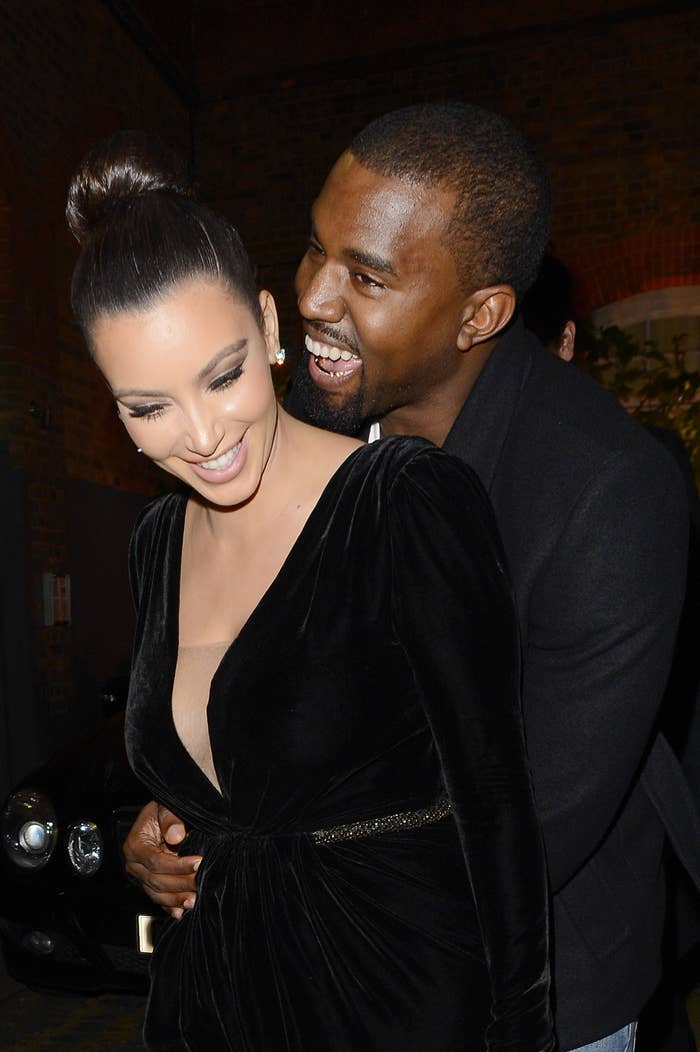 After apparently telling Kim that she had "the worst style" during an old episode of Keeping Up With the Kardashians, Kanye (now legally known as Ye) literally reworked her entire closet.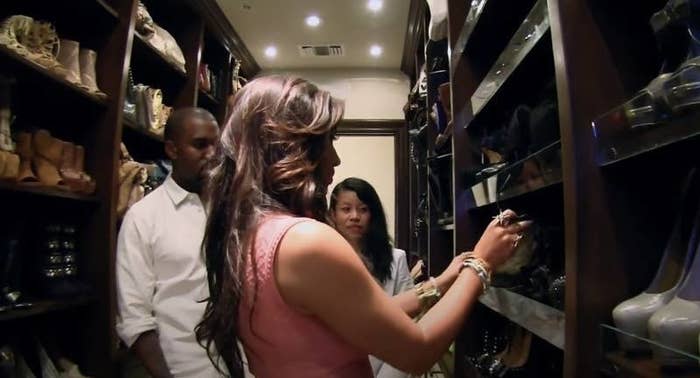 This only continued throughout their marriage, with Ye once flying all the way out to Paris for a mere 24 hours just to style Kim after seeing paparazzi photos of her in clothes he simply didn't approve of.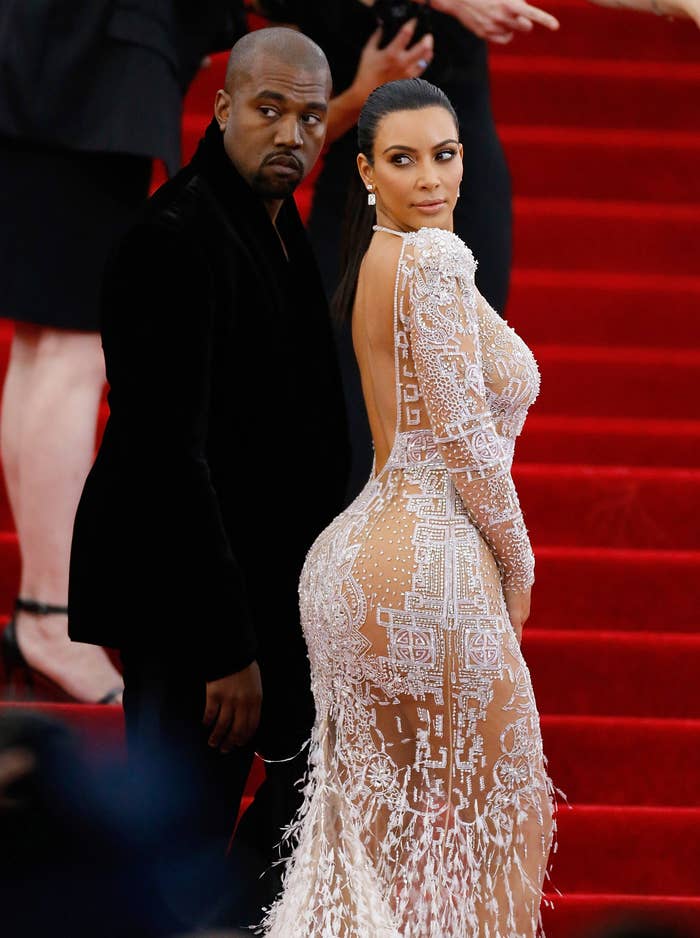 And even after Kim filed for divorce from Ye in February 2021, the rapper spent months continuing to style her and offering her his fashion advice — albeit unsolicited at the best of times, as we saw in Season 1 of Hulu's The Kardashians.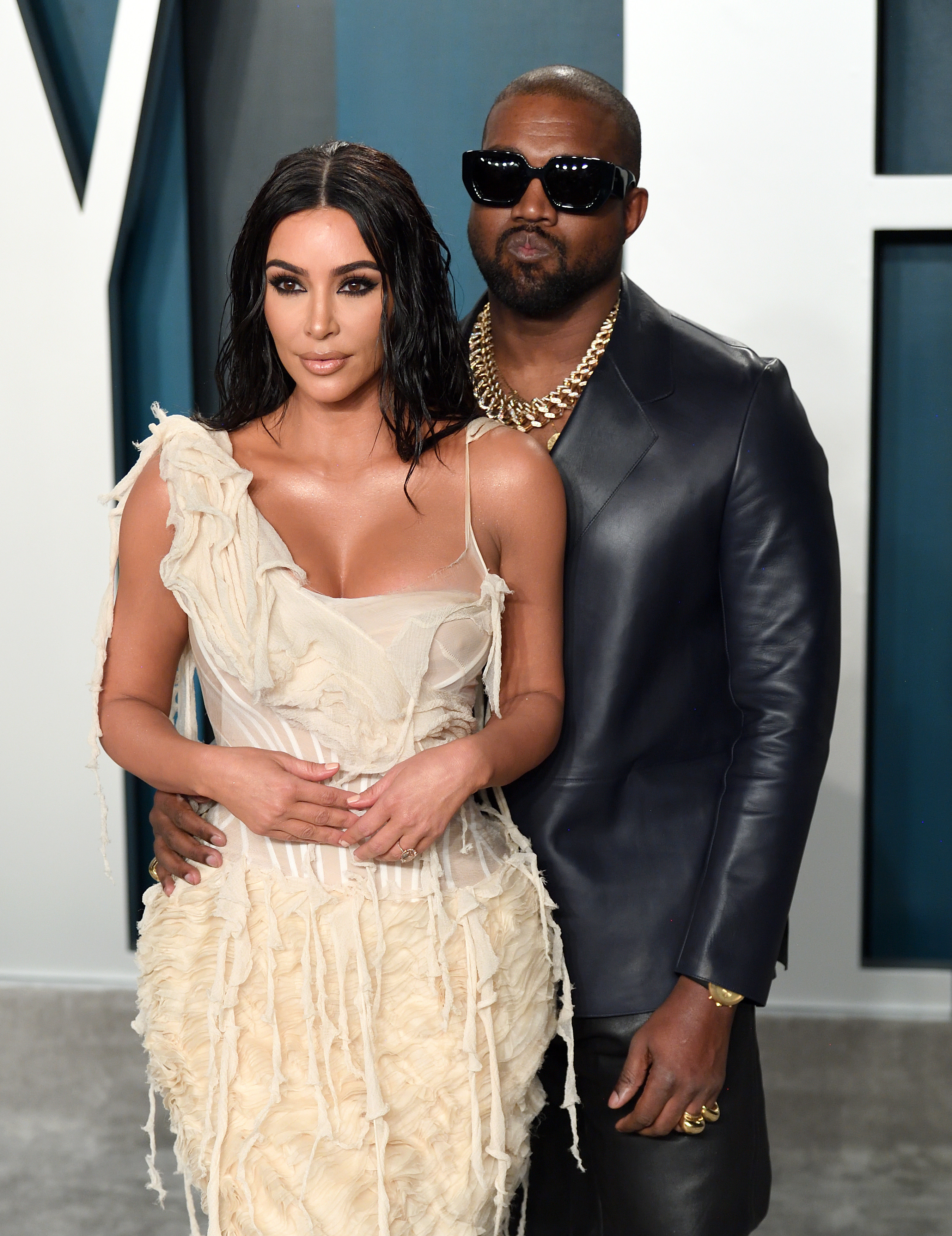 In one episode, Kim revealed that after Ye didn't style her for the Wall Street Journal Magazine Innovator Awards in November, he had some pretty harsh words for the look she put together.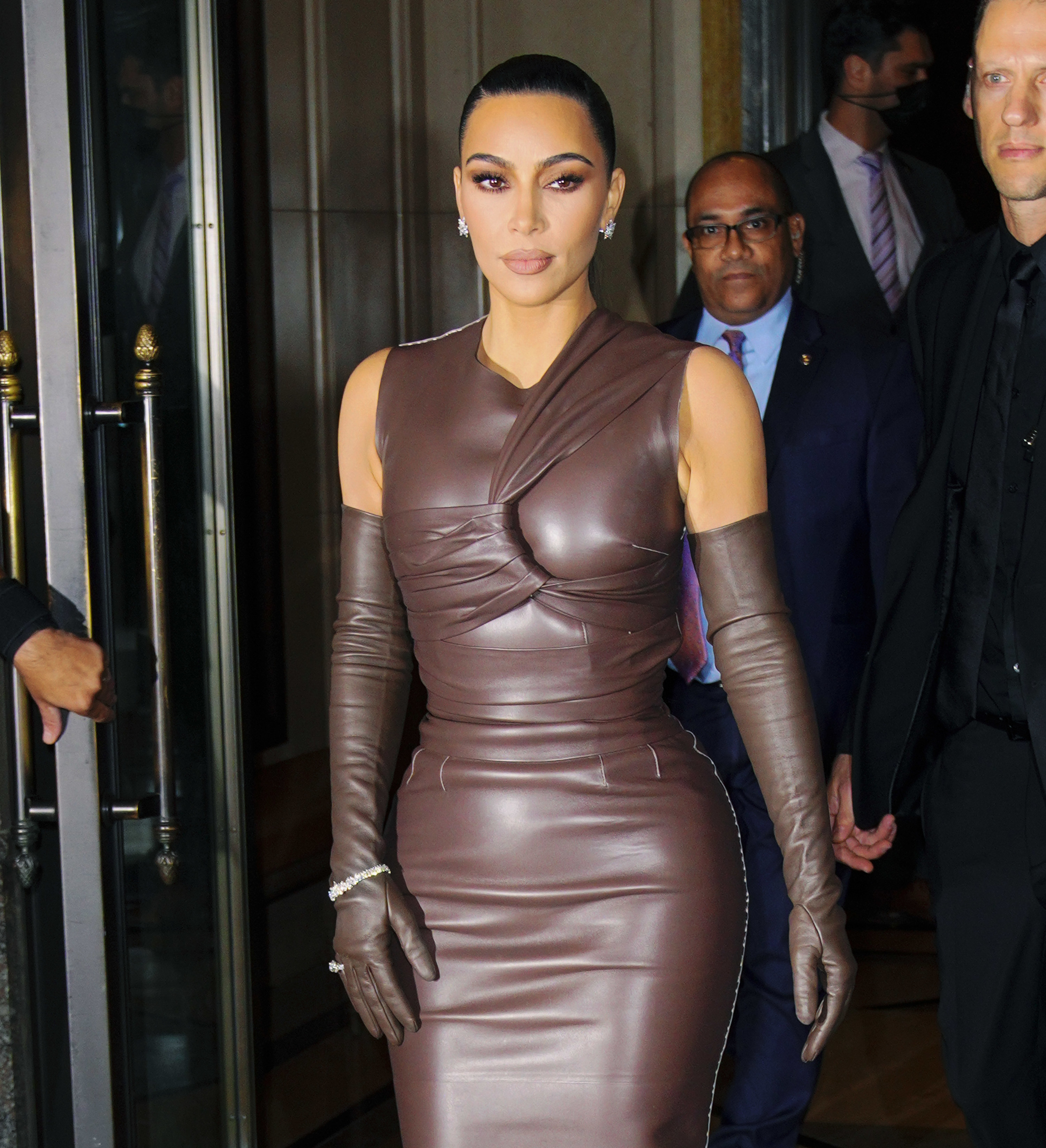 Kim wore a brown leather dress from her Skims x Fendi collection, along with a pair of matching gloves and snakeskin-print shoes — all of which Ye clearly didn't like.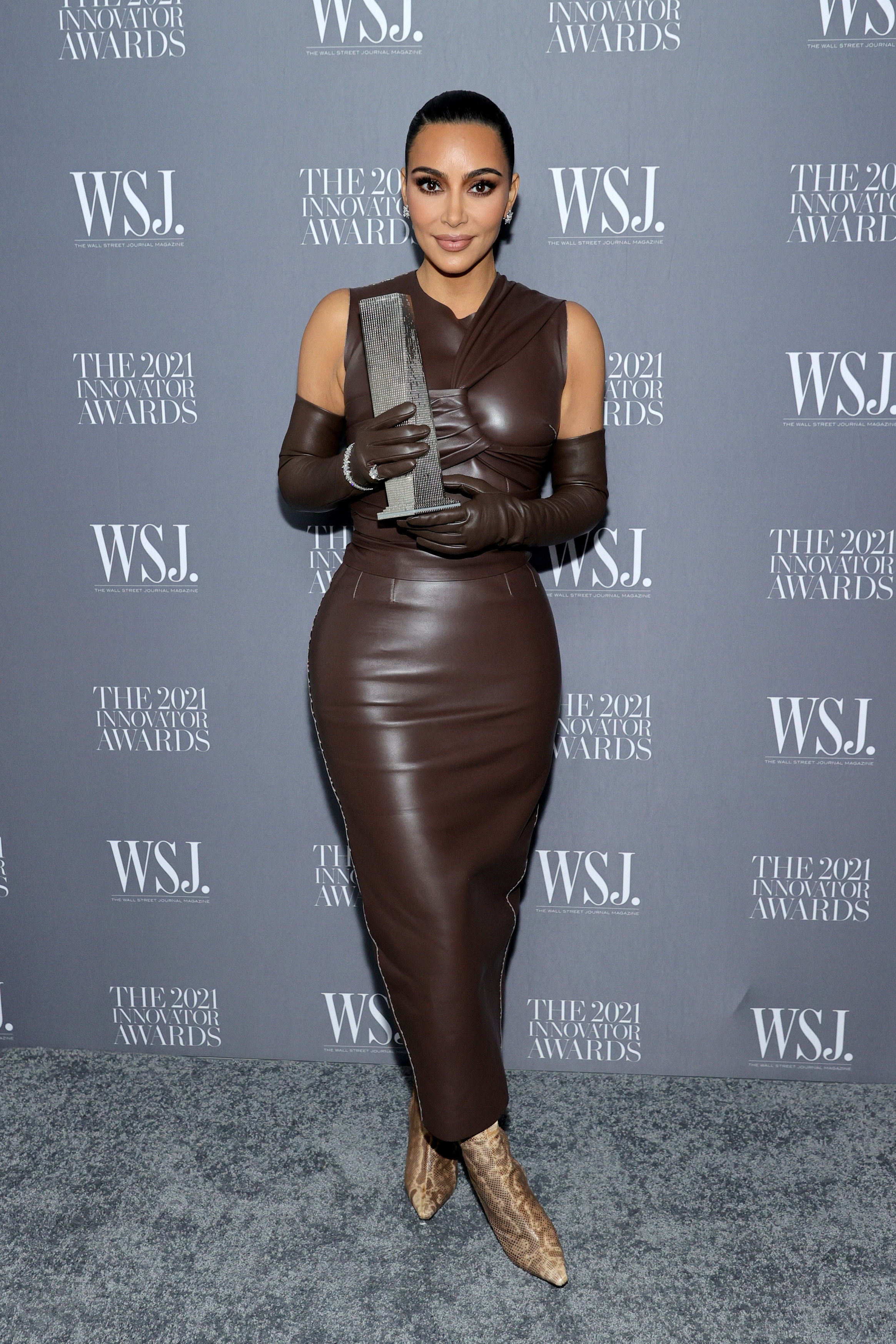 "He called me afterwards," Kim told her sister Kourtney. "He told me my career's over. And then he showed me a picture of Marge Simpson wearing something similar."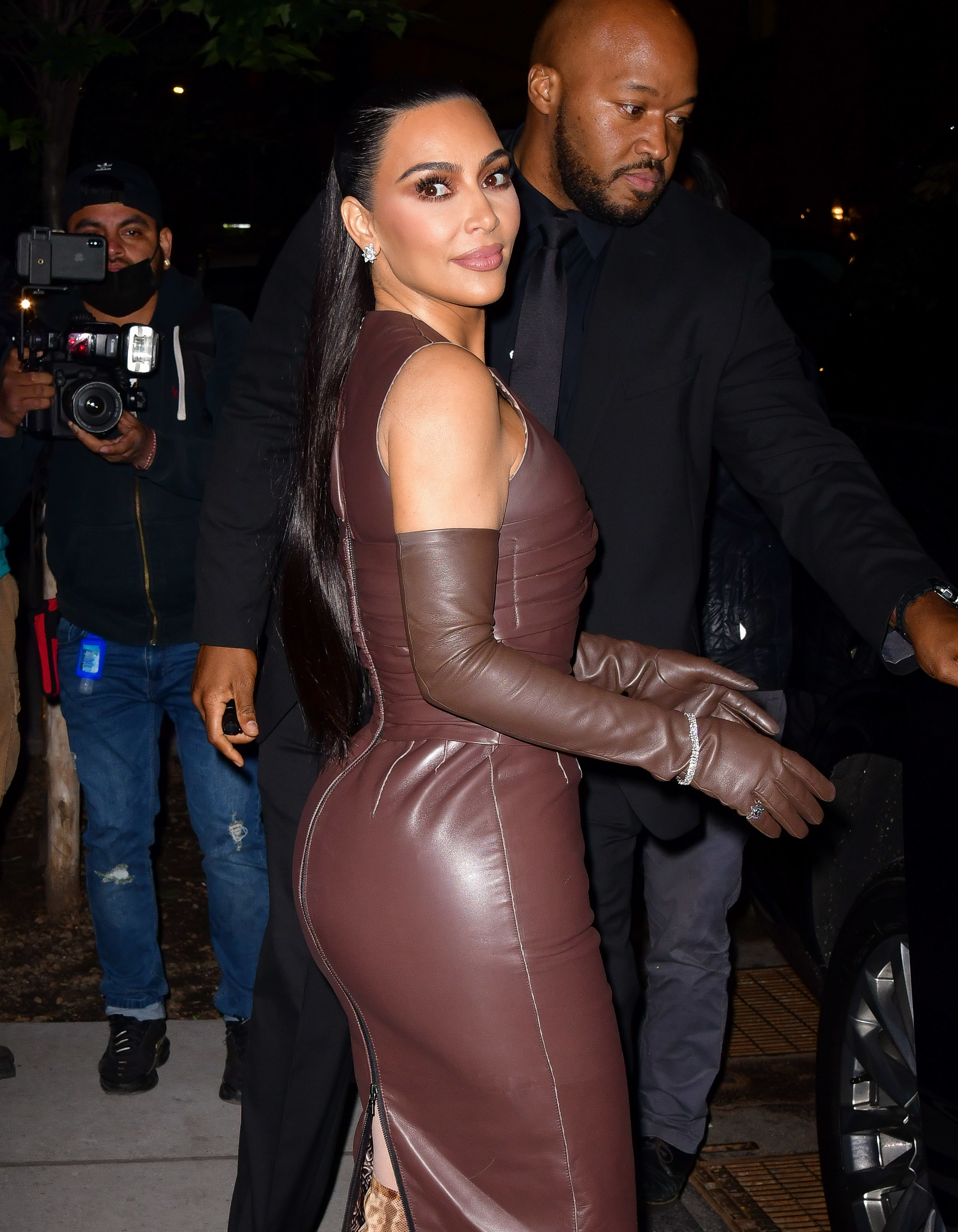 Kim even revealed that she experienced panic attacks as a result of struggling to piece her own looks together without Ye's input. "I got to a point where I would ask him for advice for everything — down to what I wear," she said. "Even now I'm having panic attacks like, what do I wear?"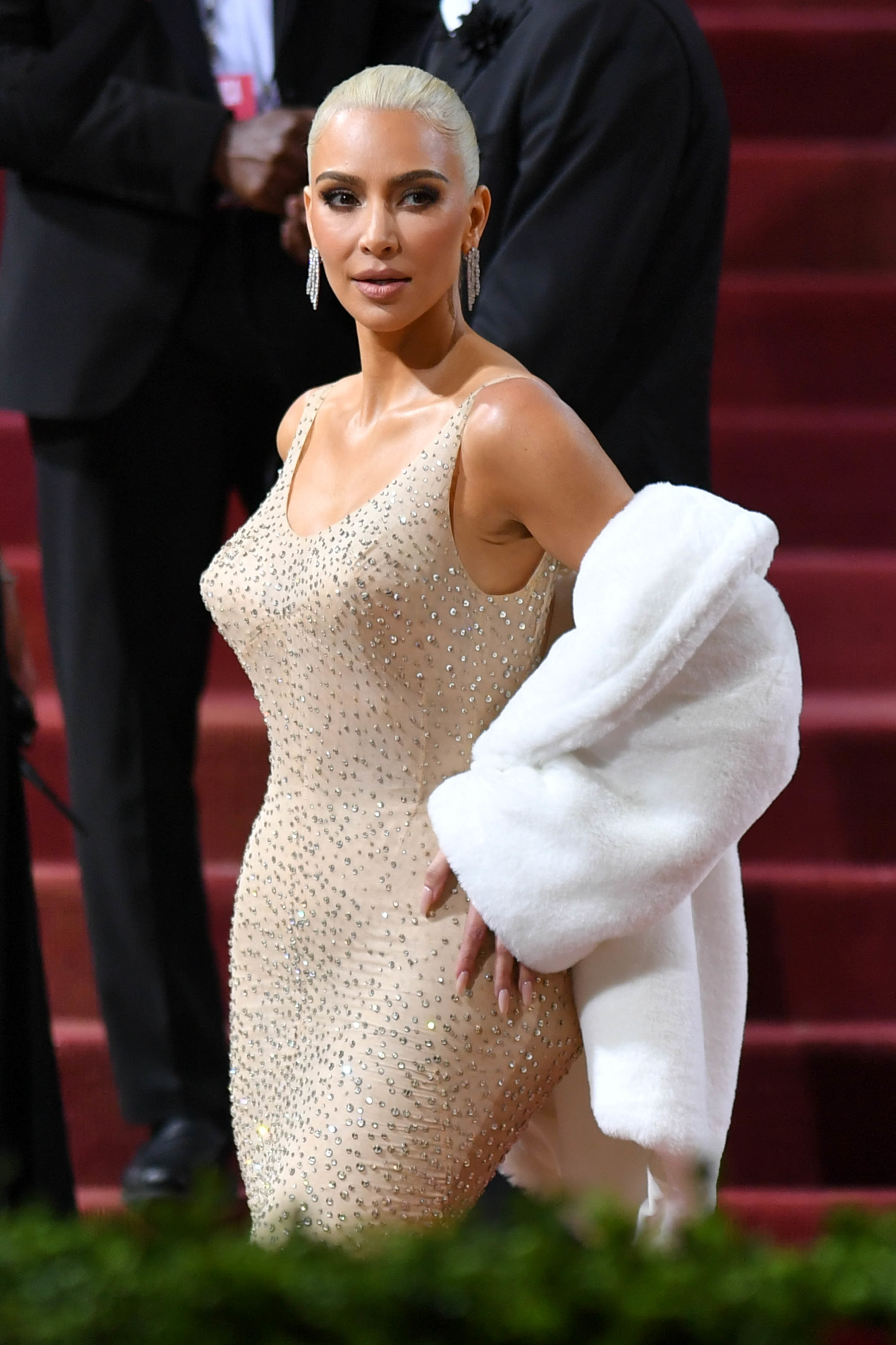 And the rest of the episode followed Kim's journey into rediscovering her own style without Ye's advice — something that only continued in Season 2 of The Kardashians.
In fact, much of this week's episode centers Kim and her style as she joins her younger sister Kendall Jenner for her first Prada fashion show in Milan.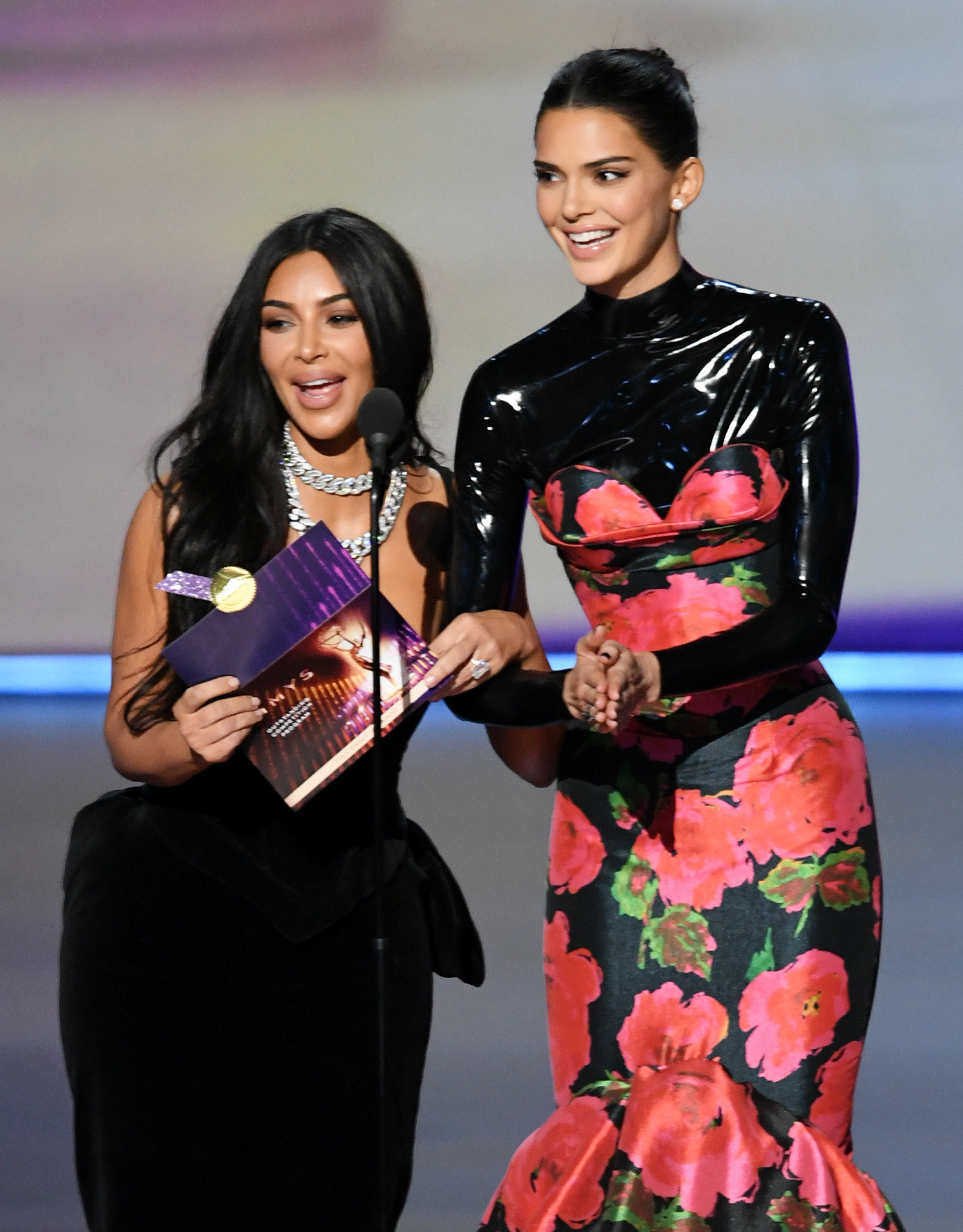 Ironically, while putting an outfit together and questioning her choices with her team, Kim suddenly receives a text from Ye, to which she immediately giggles.
"Look what Kanye texted me," she says, before going on to read the exact words of fashion "advice" he'd sent her, presumably in response to several public paparazzi photos of her.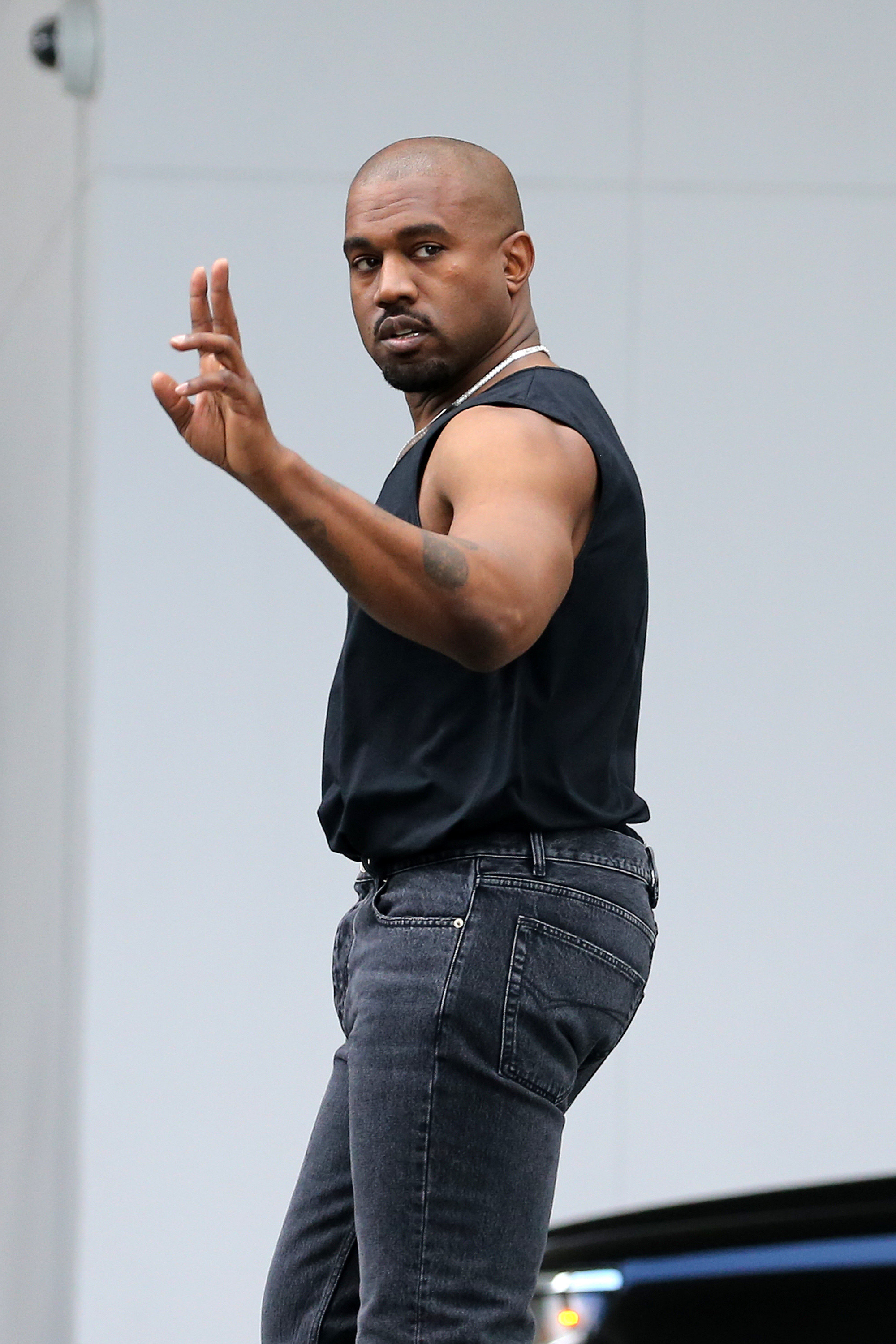 "No white glasses," Kim begins. "Better make security wear black gloves."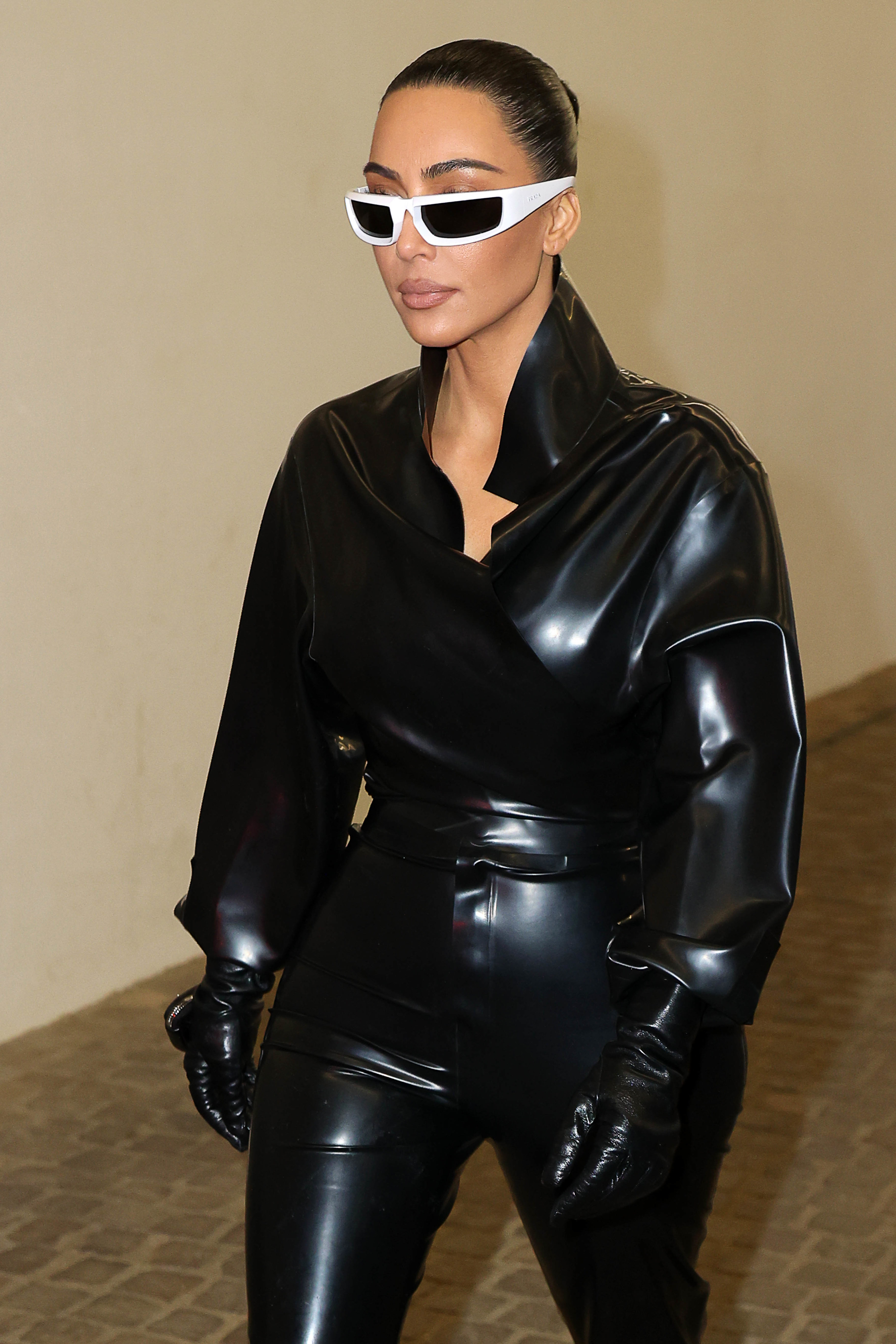 But then, as Kim reveals, Ye goes so far as to say that one of her outfits — an orange leather jumpsuit — made him "so mad" and that he would've gone to "jail" before being seen out in it himself.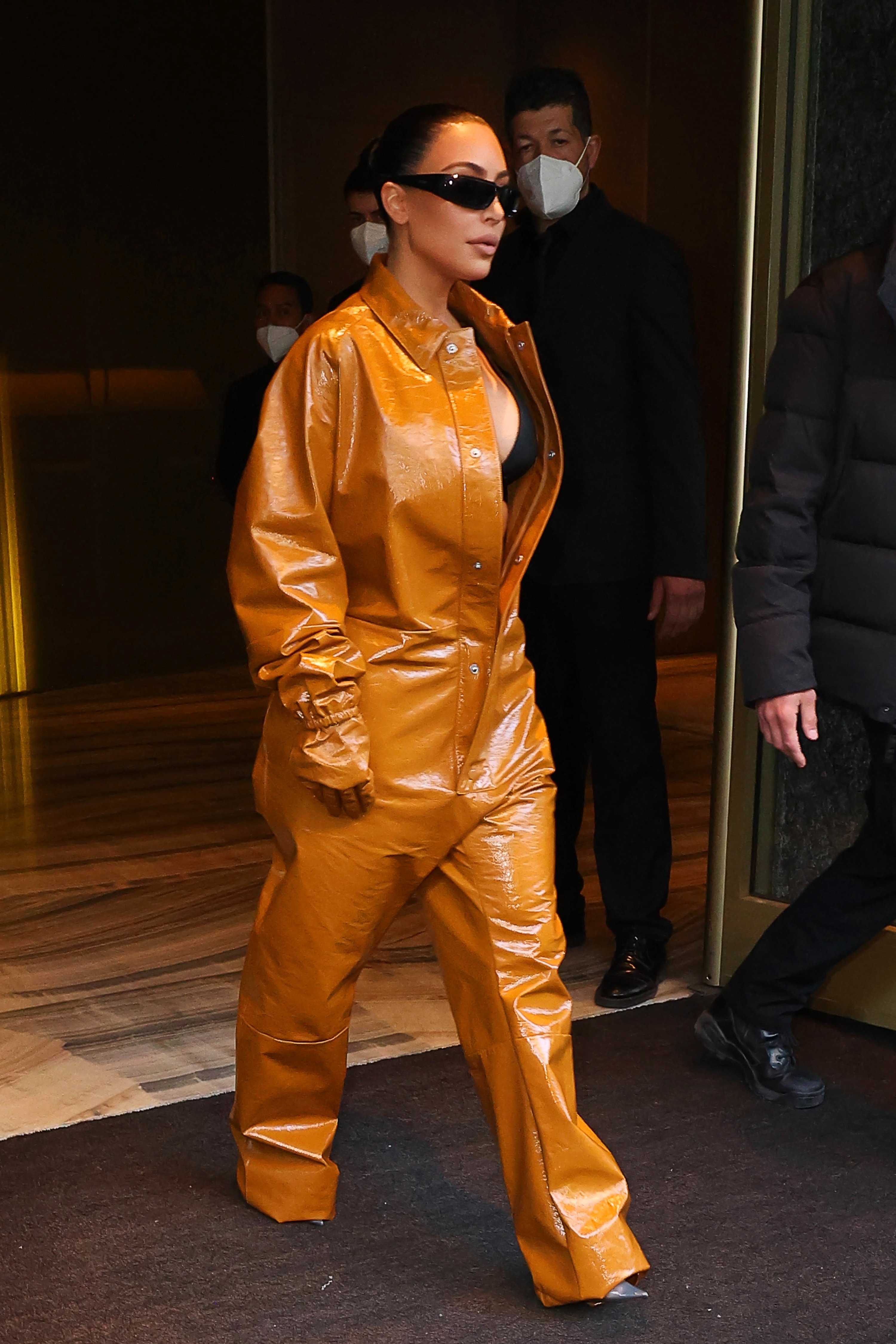 "The orange look made me so mad. Would've went to jail before I went out in that," Kim reads.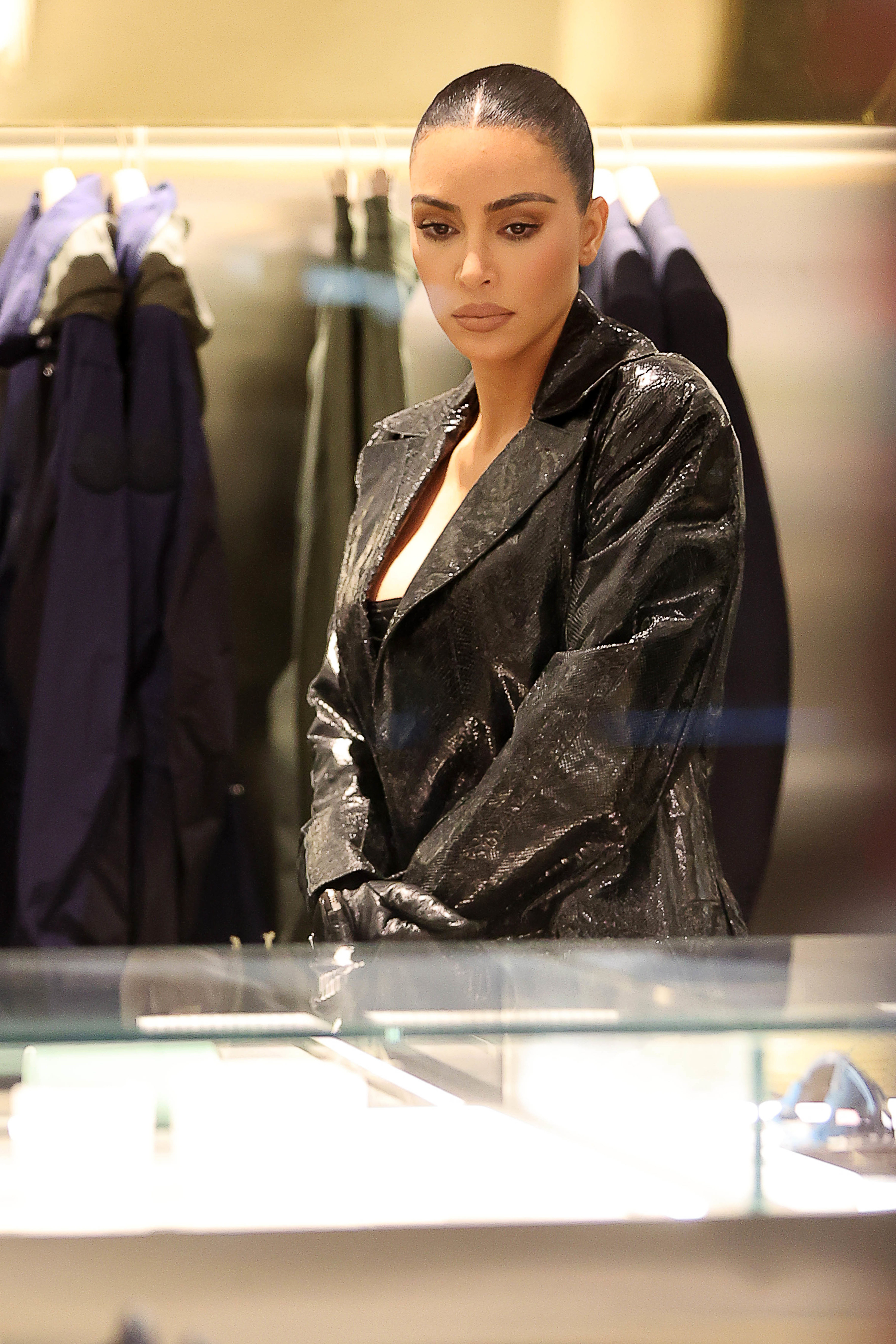 Discussing the texts further in a confessional, Kim jokes that Kanye just "can't help himself" when it comes to advising her on fashion.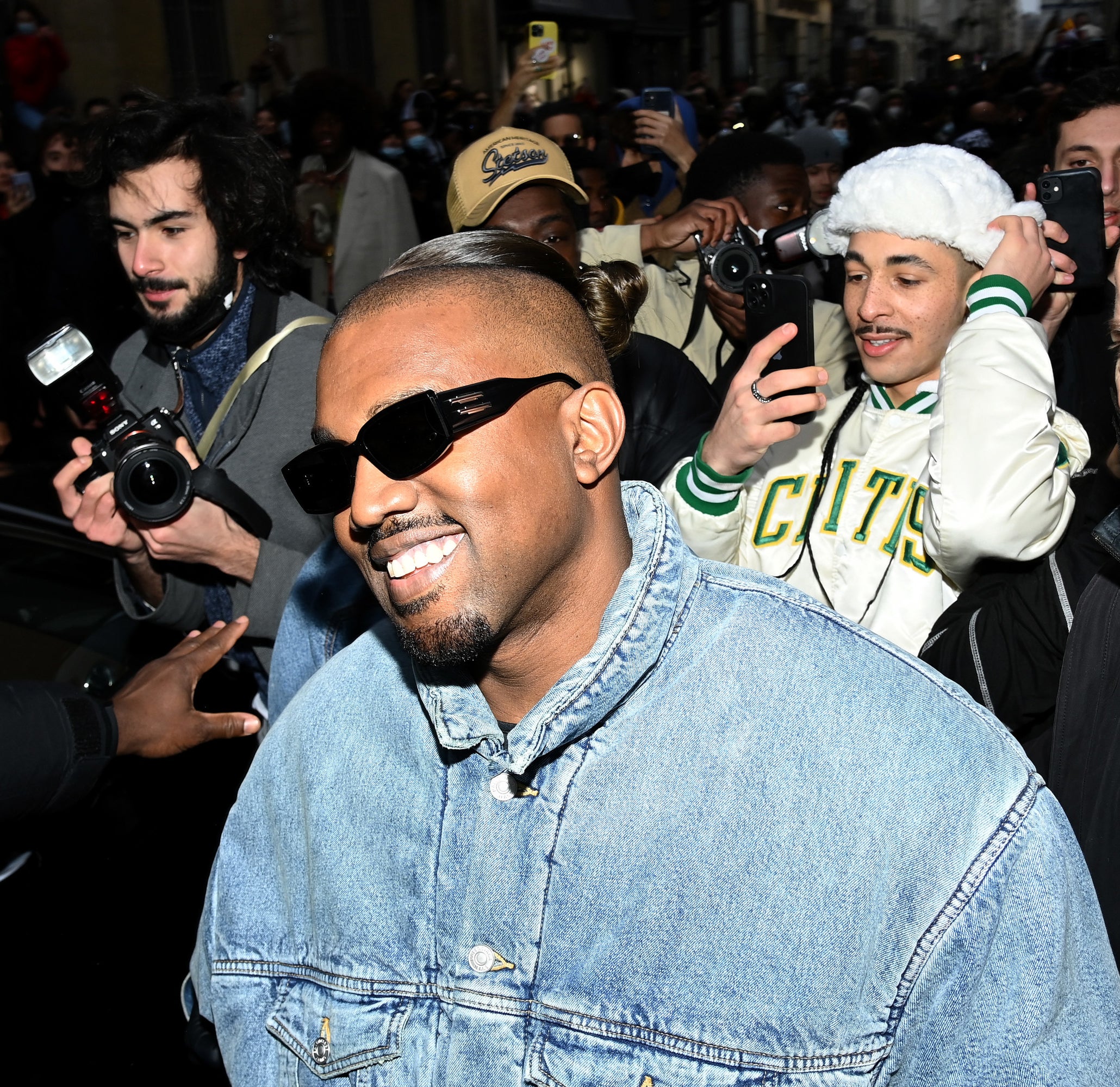 "While we're in Milan, Kanye has the kids at home," she explains, speaking of their four children: North, Saint, Chicago, and Psalm. "And he can't help himself."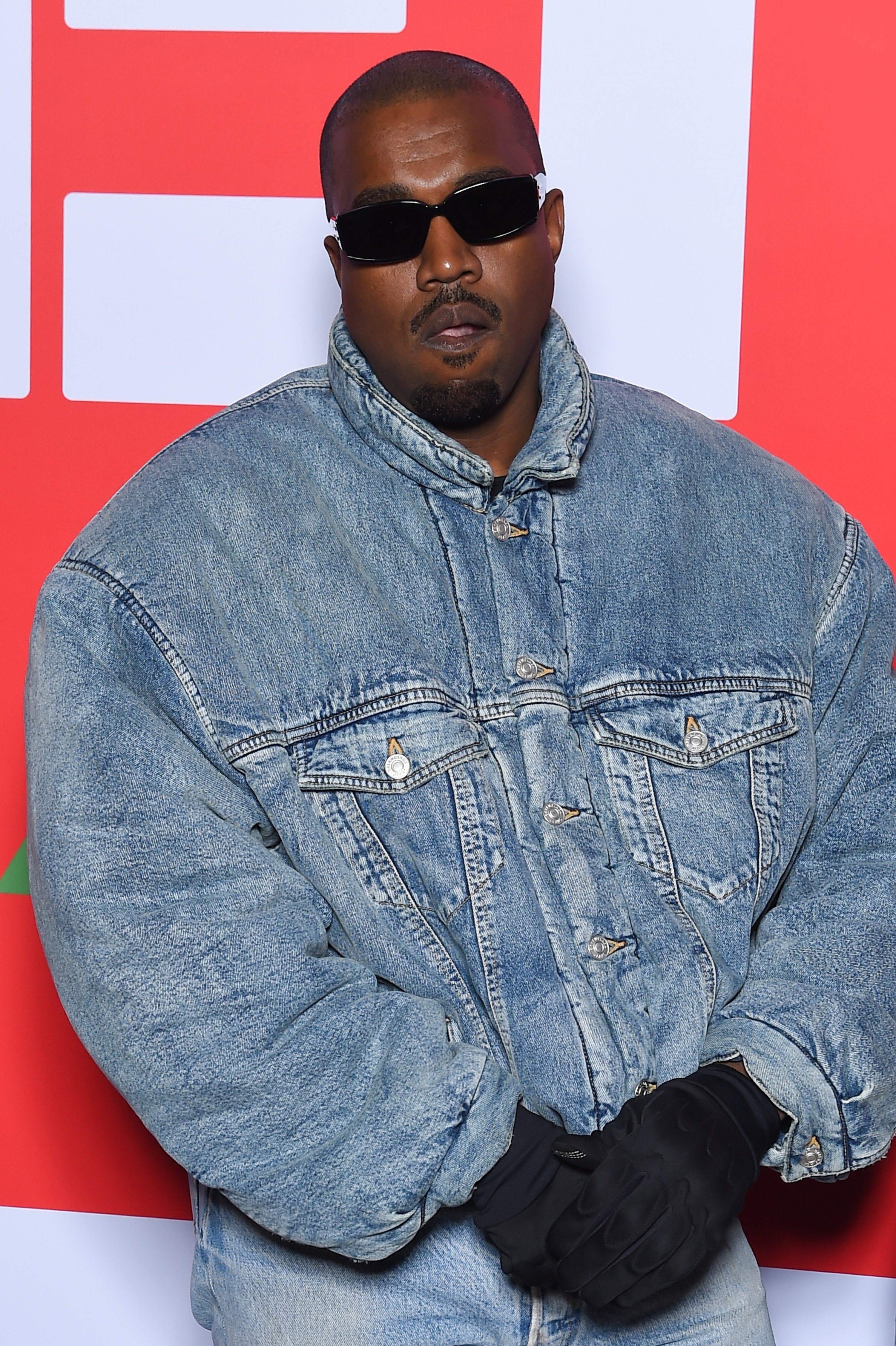 "We can laugh about things we like or don't like," she continues. "No matter how crazy things are sometimes, we're always gonna be family," she adds, in an apparent reference to the explosive feud between herself, Ye, and Pete Davidson that had been erupting at the time that the episode was filmed.
Kim found herself defending Pete, then her boyfriend, from Ye after the rapper launched a series of Instagram attacks against him. Ye released song lyrics threatening to "beat Pete Davidson's ass" back in January before Kim called him out for his "constant" scathing posts the following month.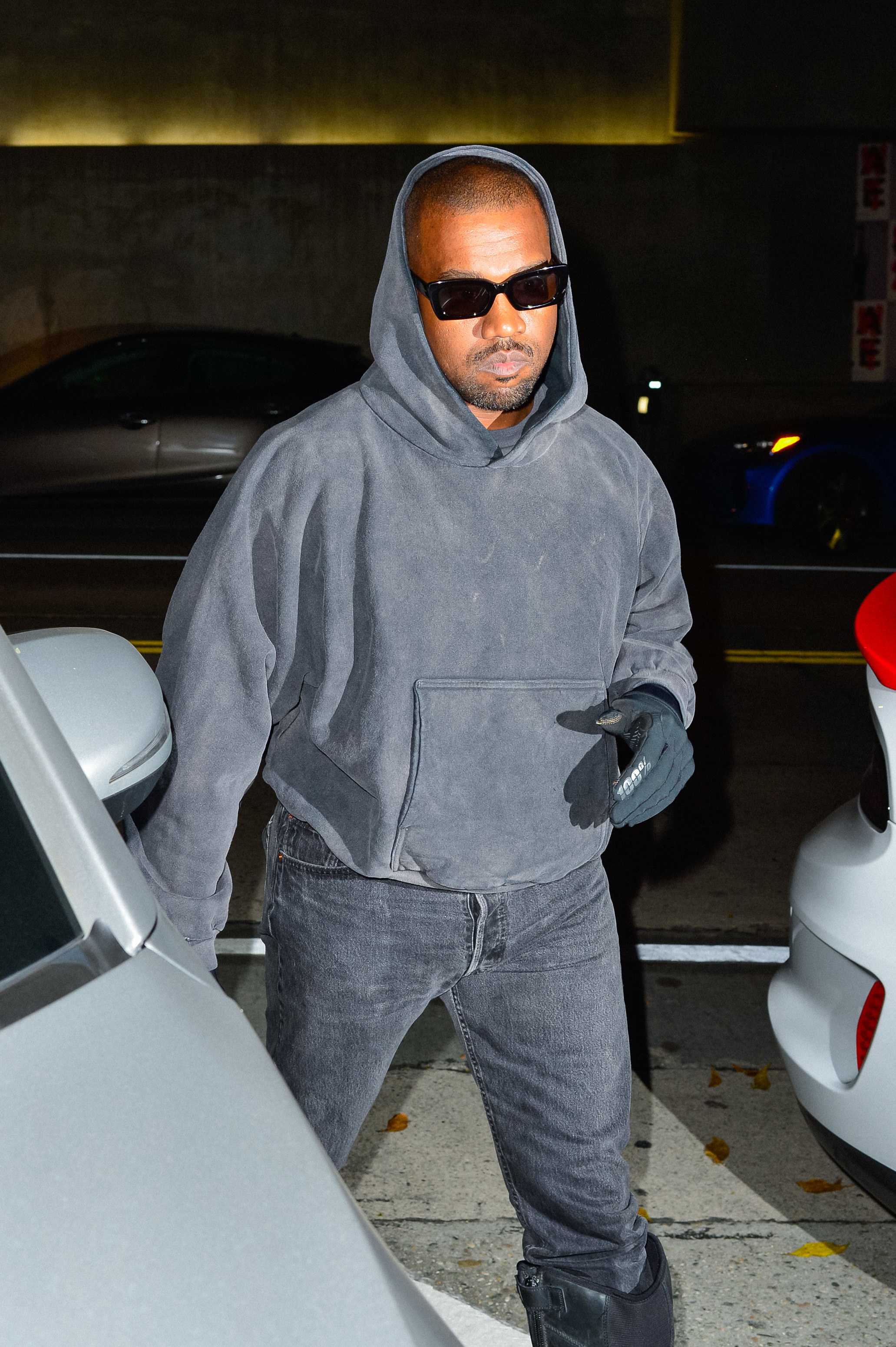 But, weirdly enough, Kim shed no further light on the subject, instead joking that she'd be texting Ye back with a quip about his infamous combat boots.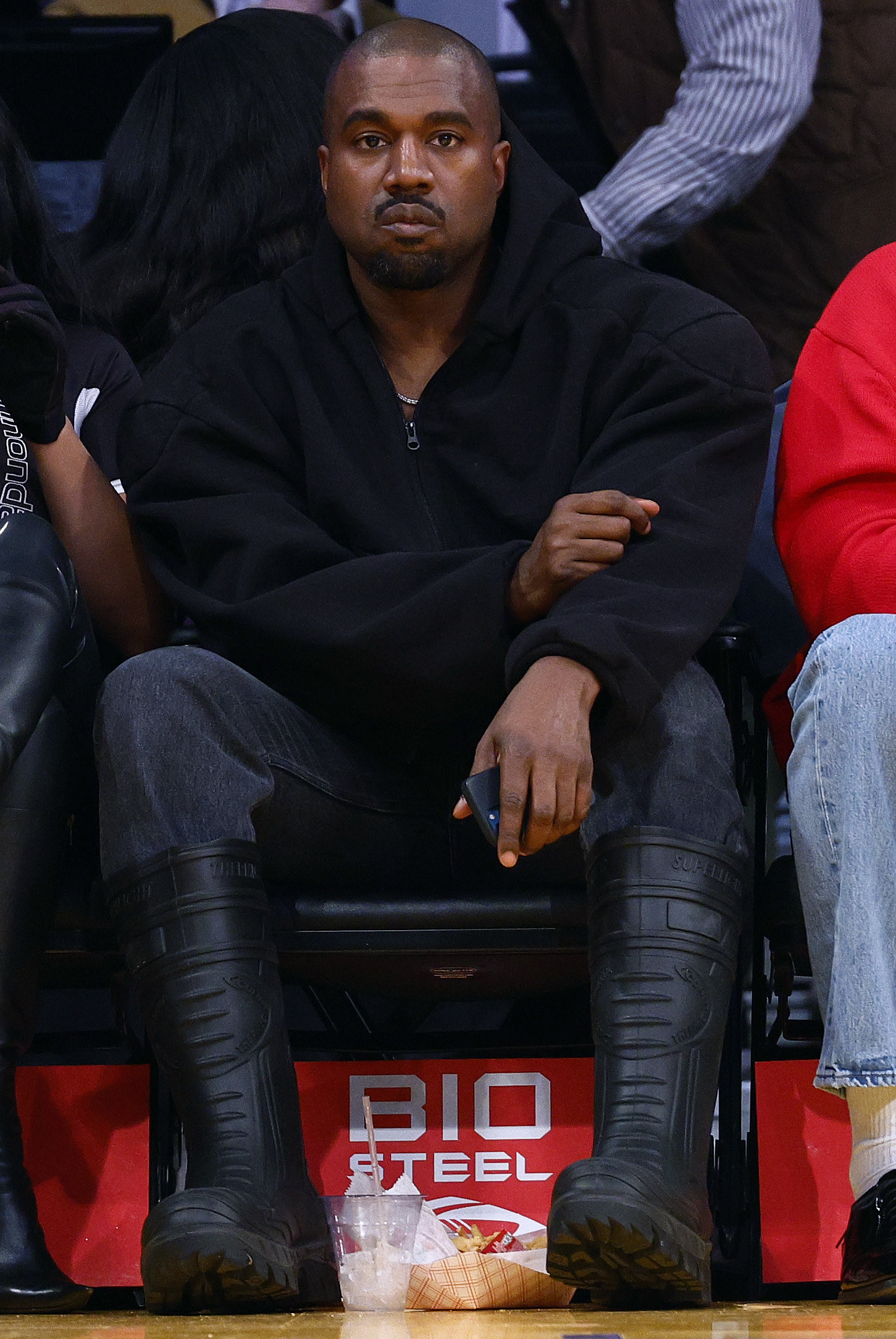 "I'll text him back and be like, you know you have been wearing those boots for a long time, so when you're ready to change your outfit let me know and then you can [give] advice on mine," she says.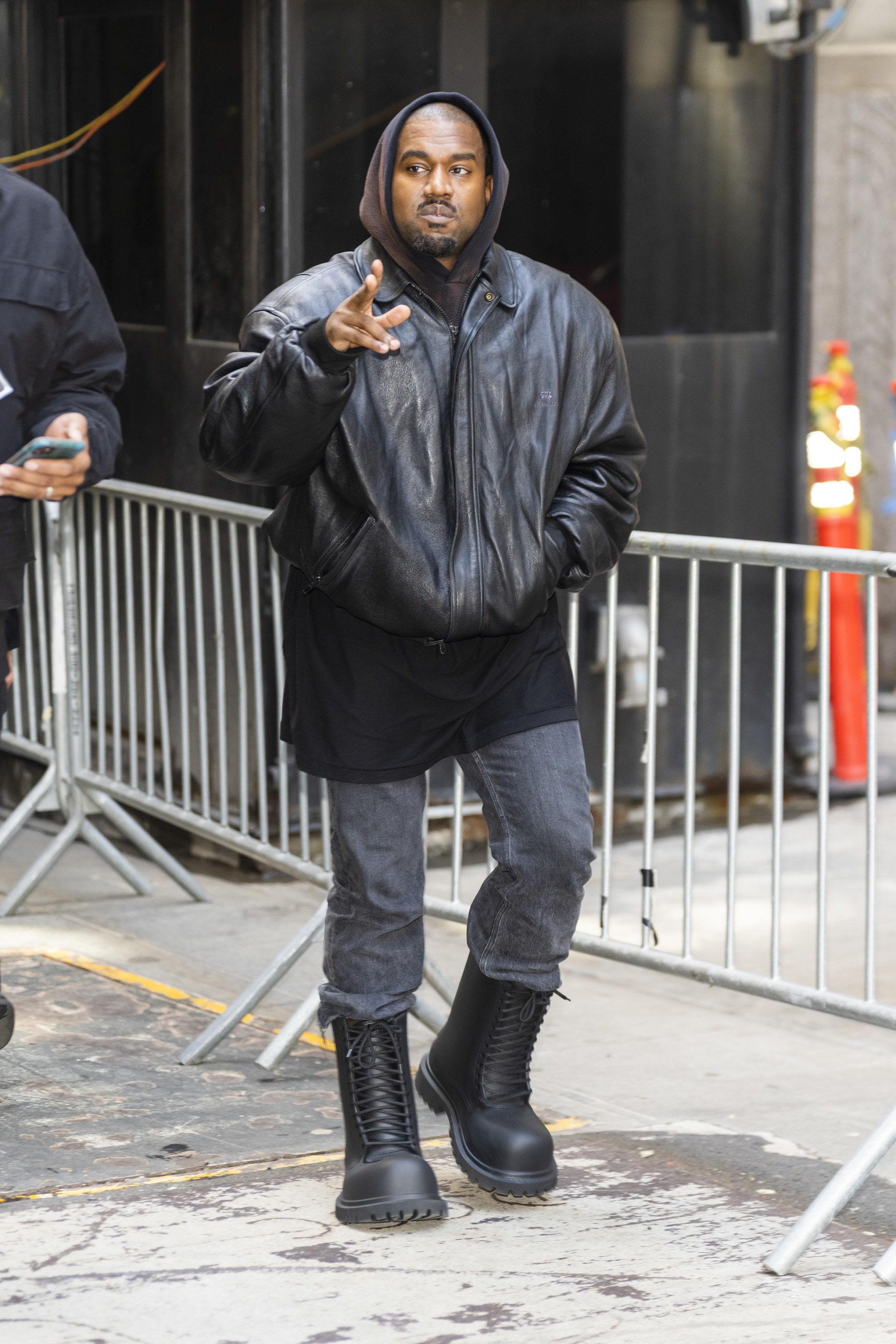 And so it remains unclear whether Ye will actually make an appearance this season or whether the feud will be addressed in its entirety. I guess we'll have to wait and see!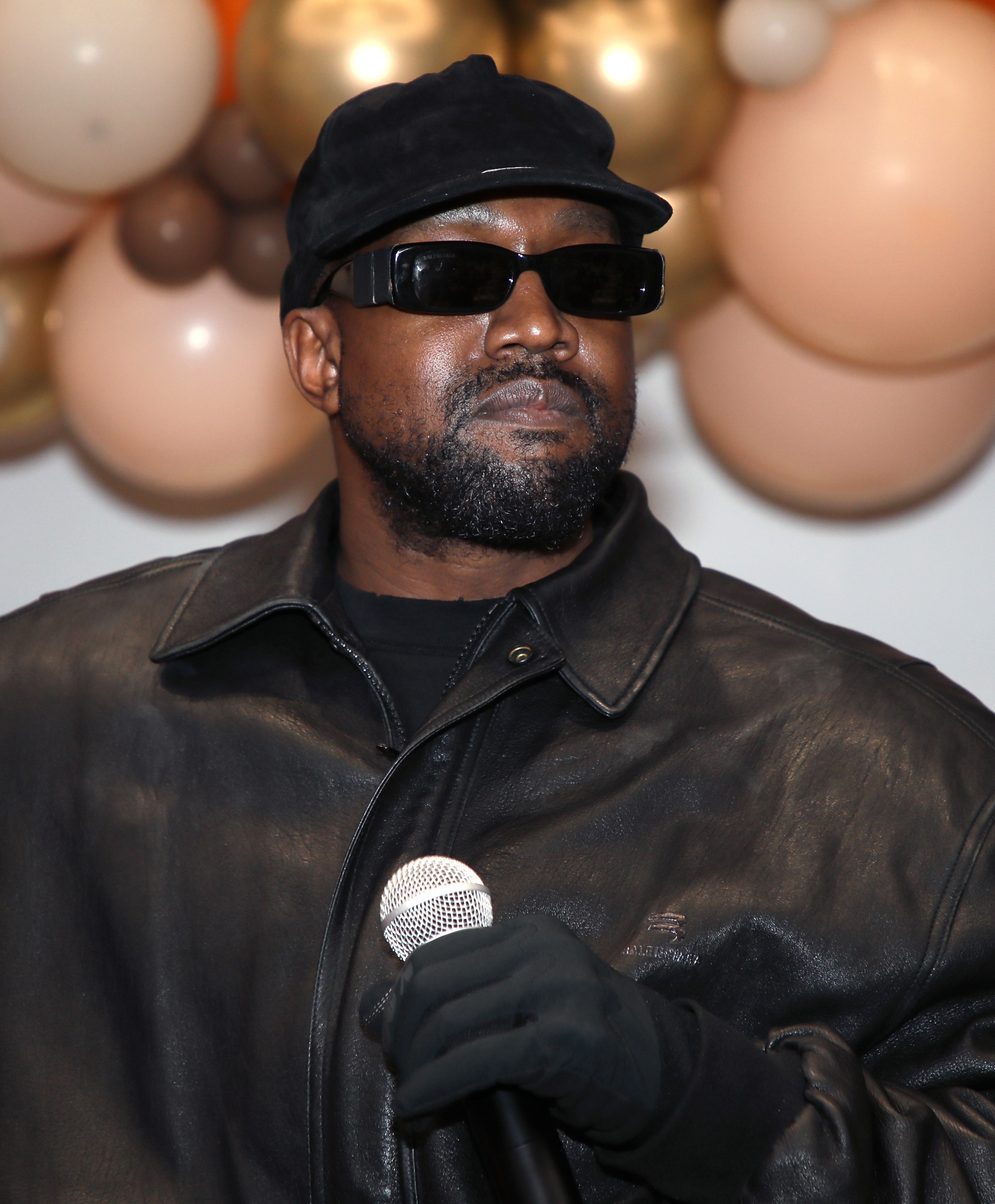 You can watch this week's episode of The Kardashians on Hulu now, or Disney+ internationally. The next episode will air on Oct. 12.