Julia Fox is insisting that she and Kanye West are going strong in their relationship, but a new post shared by the rapper appears to suggest otherwise.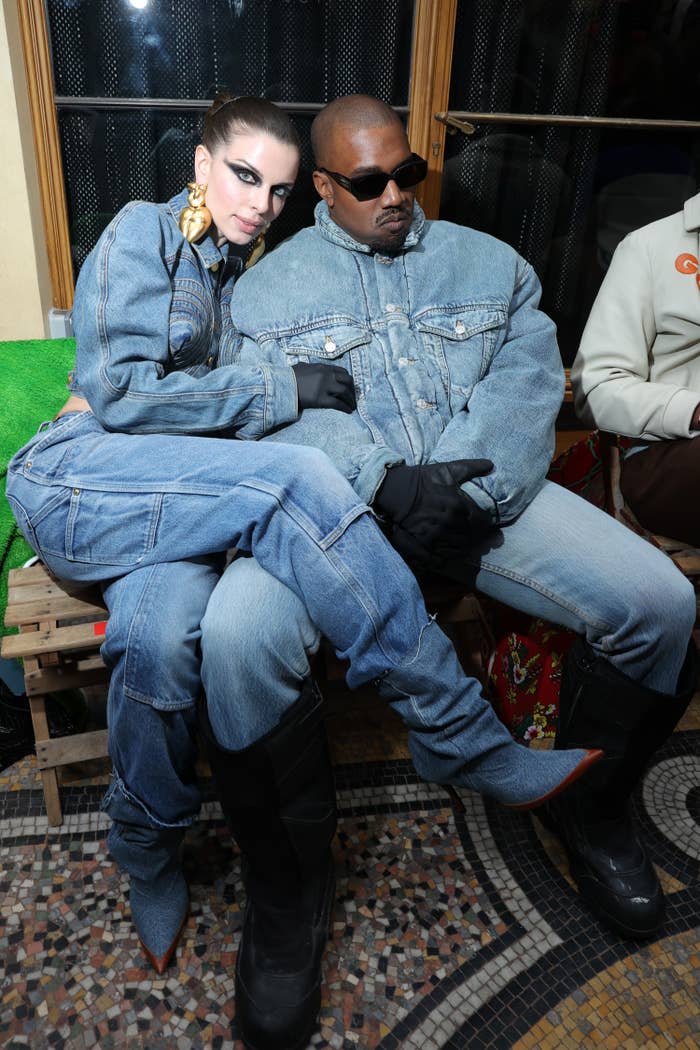 As you're likely aware, Kanye — whose legal name is now Ye — spent months ahead of his new romance with Julia expressing his desire to be reunited with Kim Kardashian, who filed for divorce from him almost a year ago.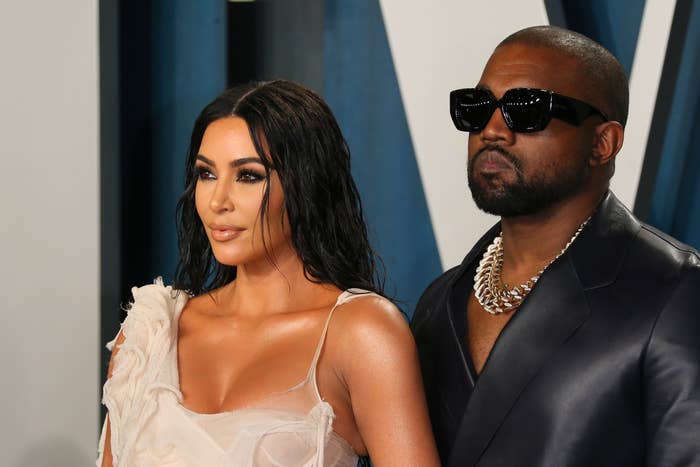 Ye insisted that he'd "never even seen" his and Kim's divorce papers and continued to refer to her as his "wife," before taking to the stage in December to sing: "I need you to run right back to me, baby… More specifically, Kimberly."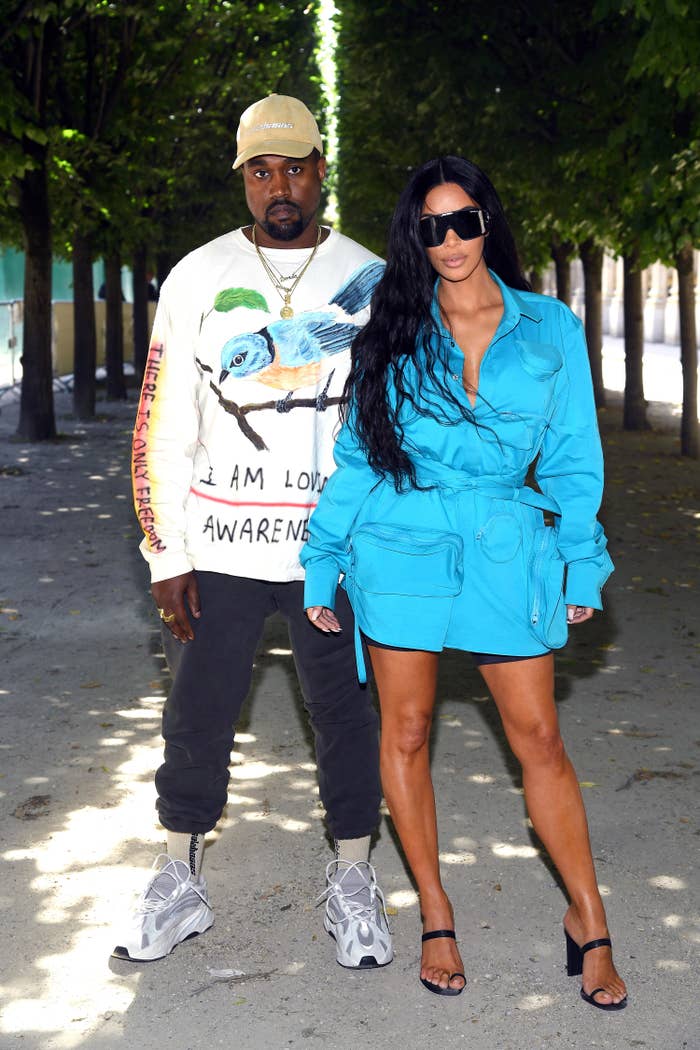 Just weeks after the onstage declaration, Ye and Julia began dating, with their whirlwind romance escalating from the moment they met on New Year's Eve.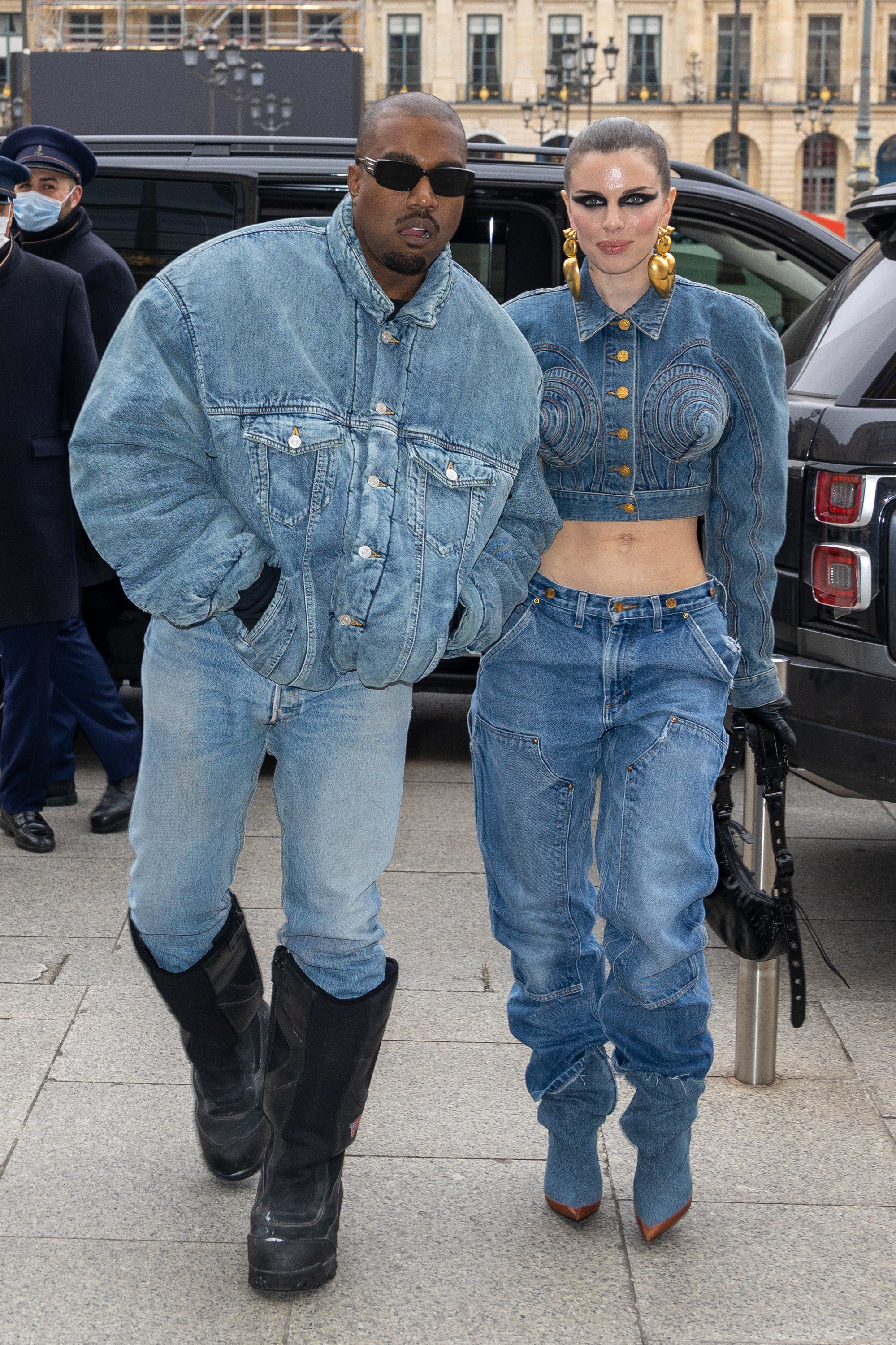 Julia and Ye have been faced with an abundance of rumors around their relationship over the past month. Just this week, in fact, reports surfaced claiming that the two are in an "open relationship," prompting tons of new speculation around their status.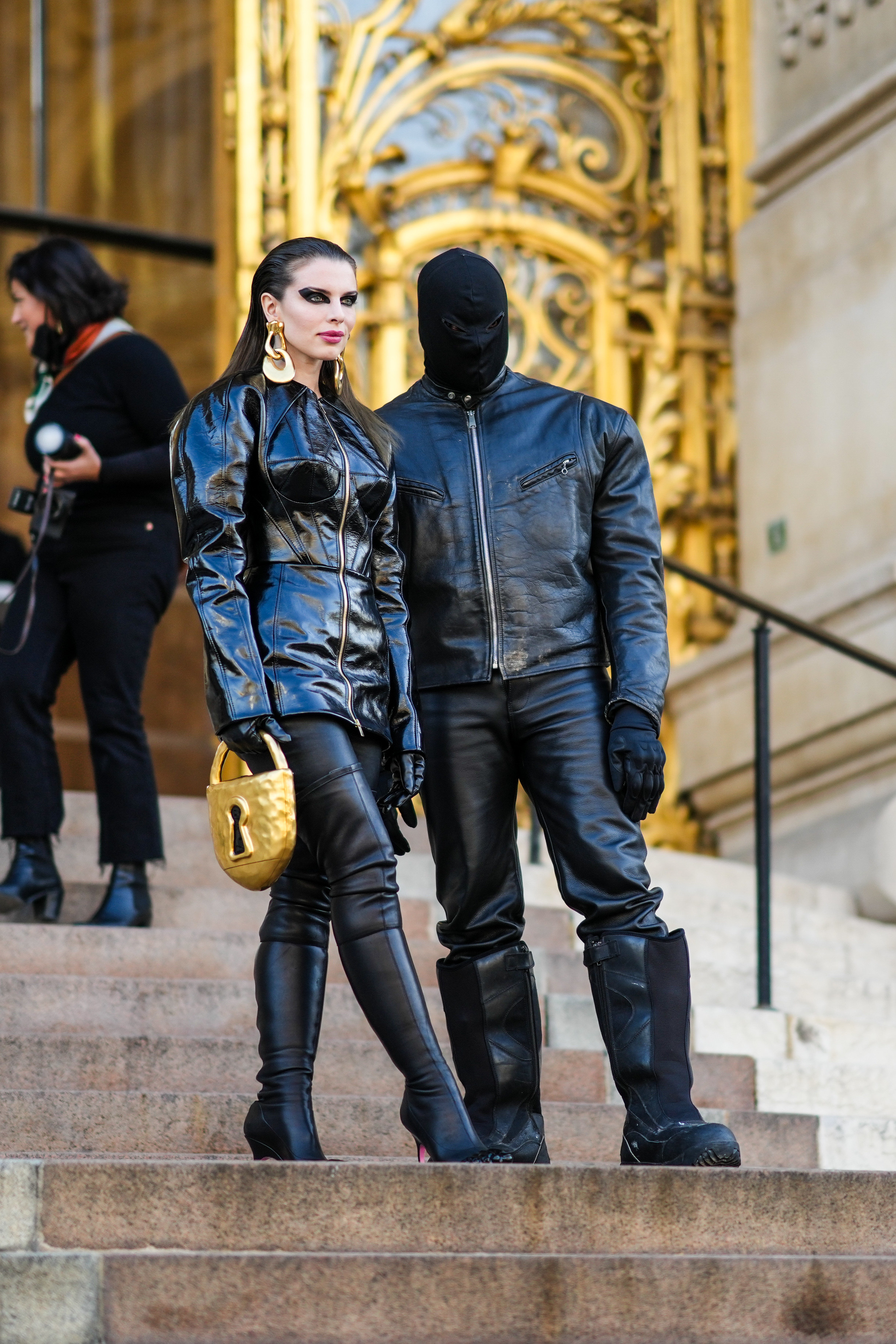 Now addressing the ongoing rumors, Julia appeared on the Call Her Daddy podcast this week to set the record straight.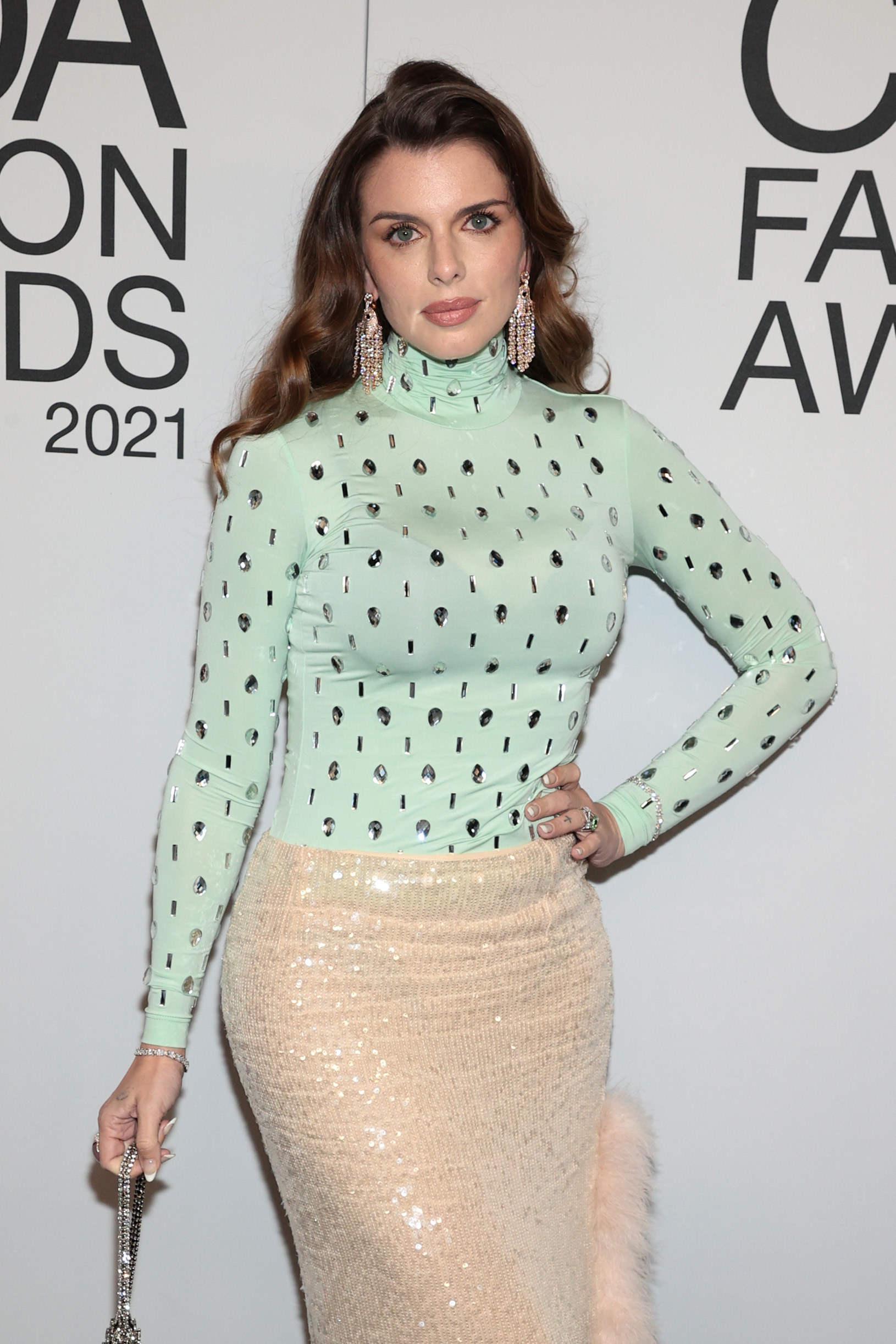 Speaking with host Alex Cooper, Julia firstly says that she and Ye are in fact serious with their relationship, despite what reports are claiming.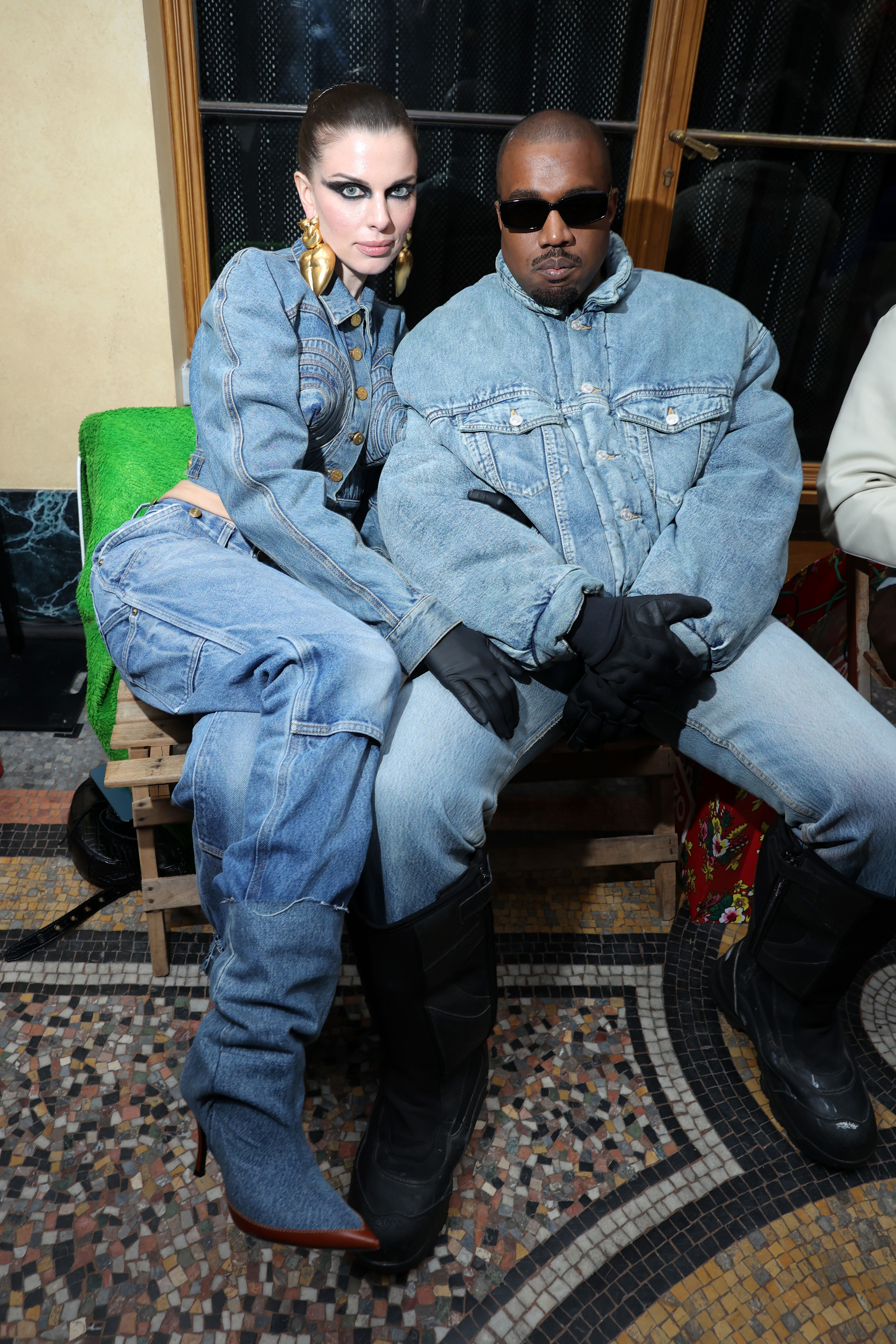 "I call him my boyfriend and he calls me his girlfriend," she says.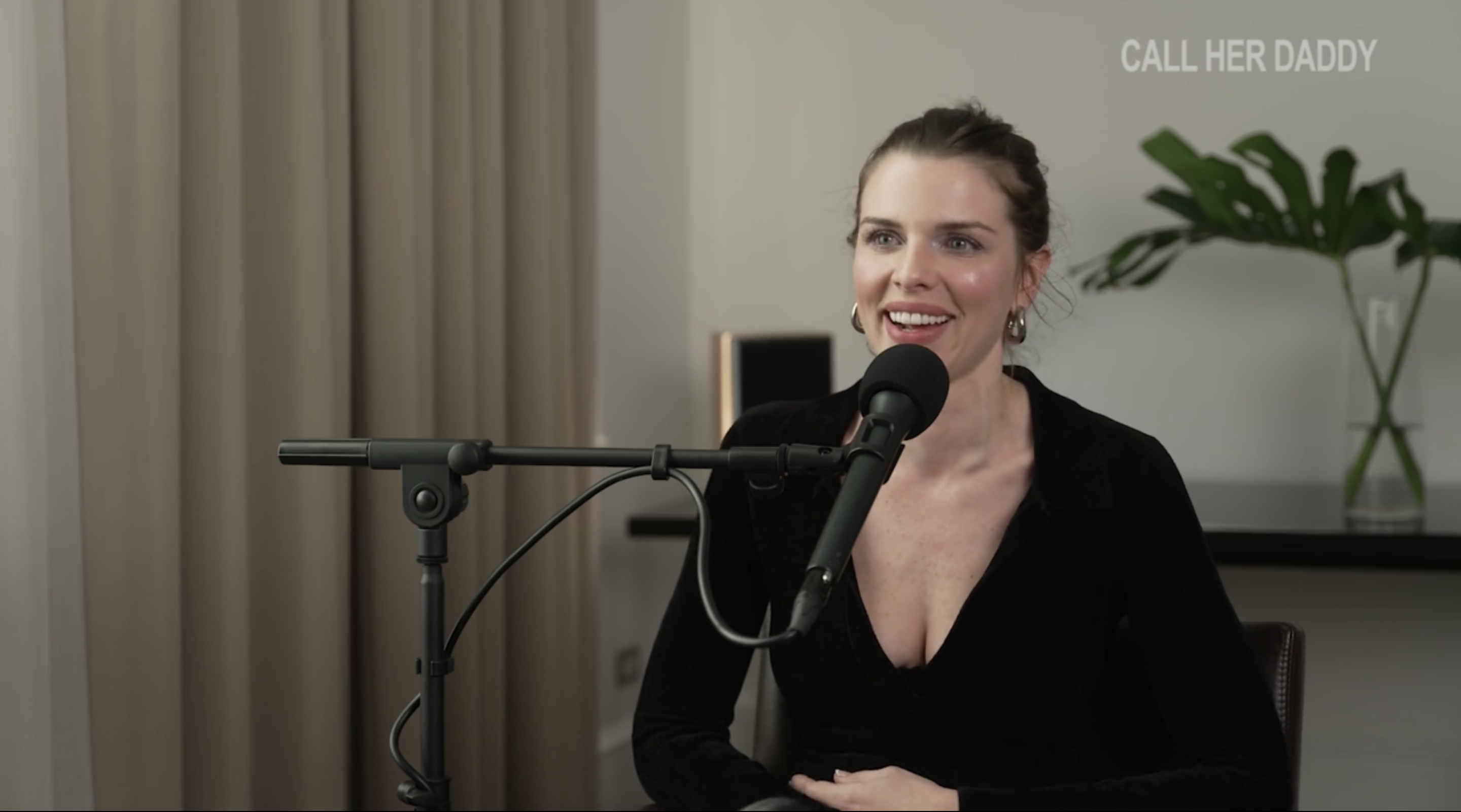 Going on to discuss Ye's recent attempts to win Kim back, Julia says that it's "human" to have "residual feelings" for an ex.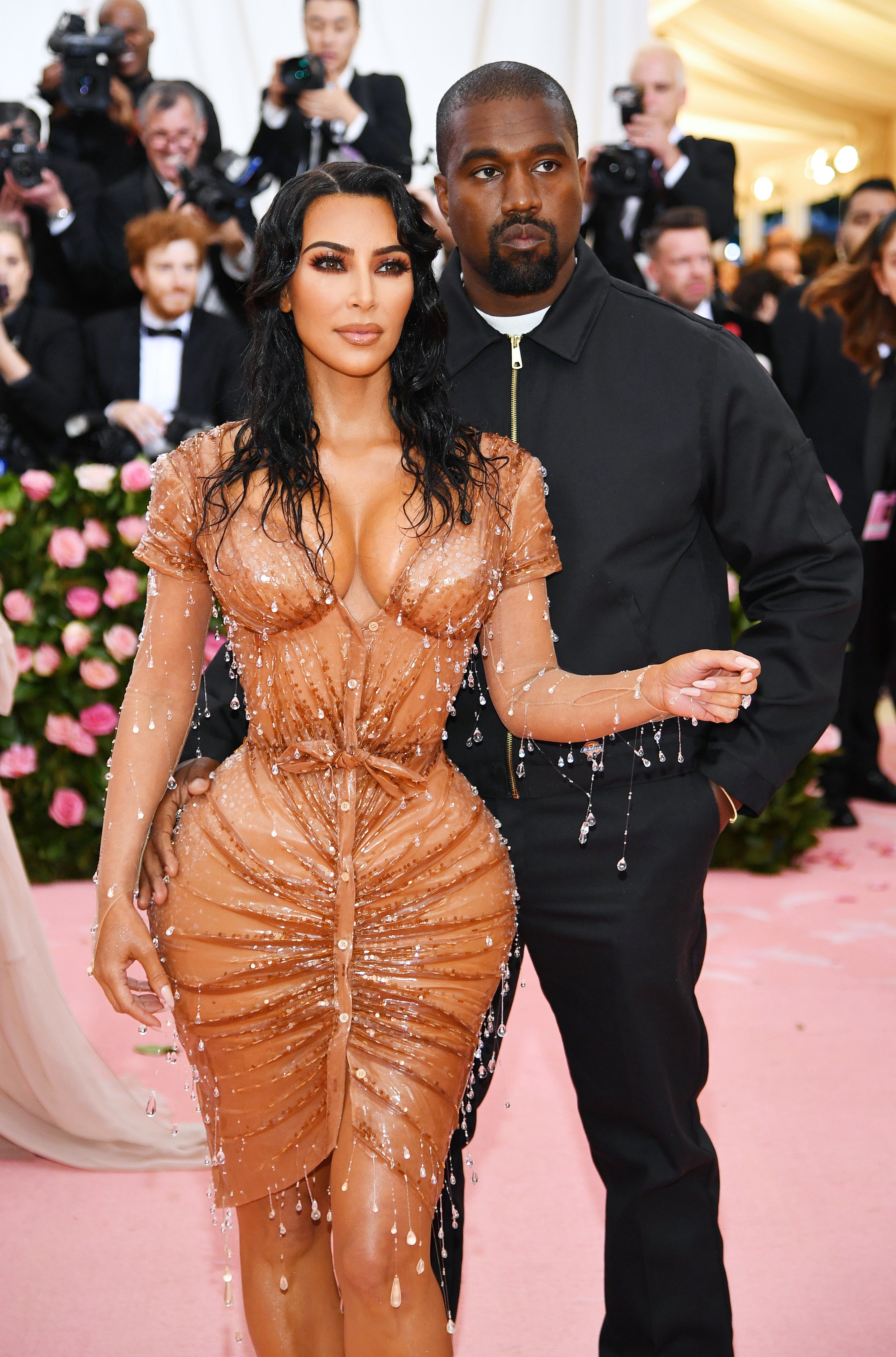 "I'm sure there's still some residual feelings, and that's normal, it's human," she says.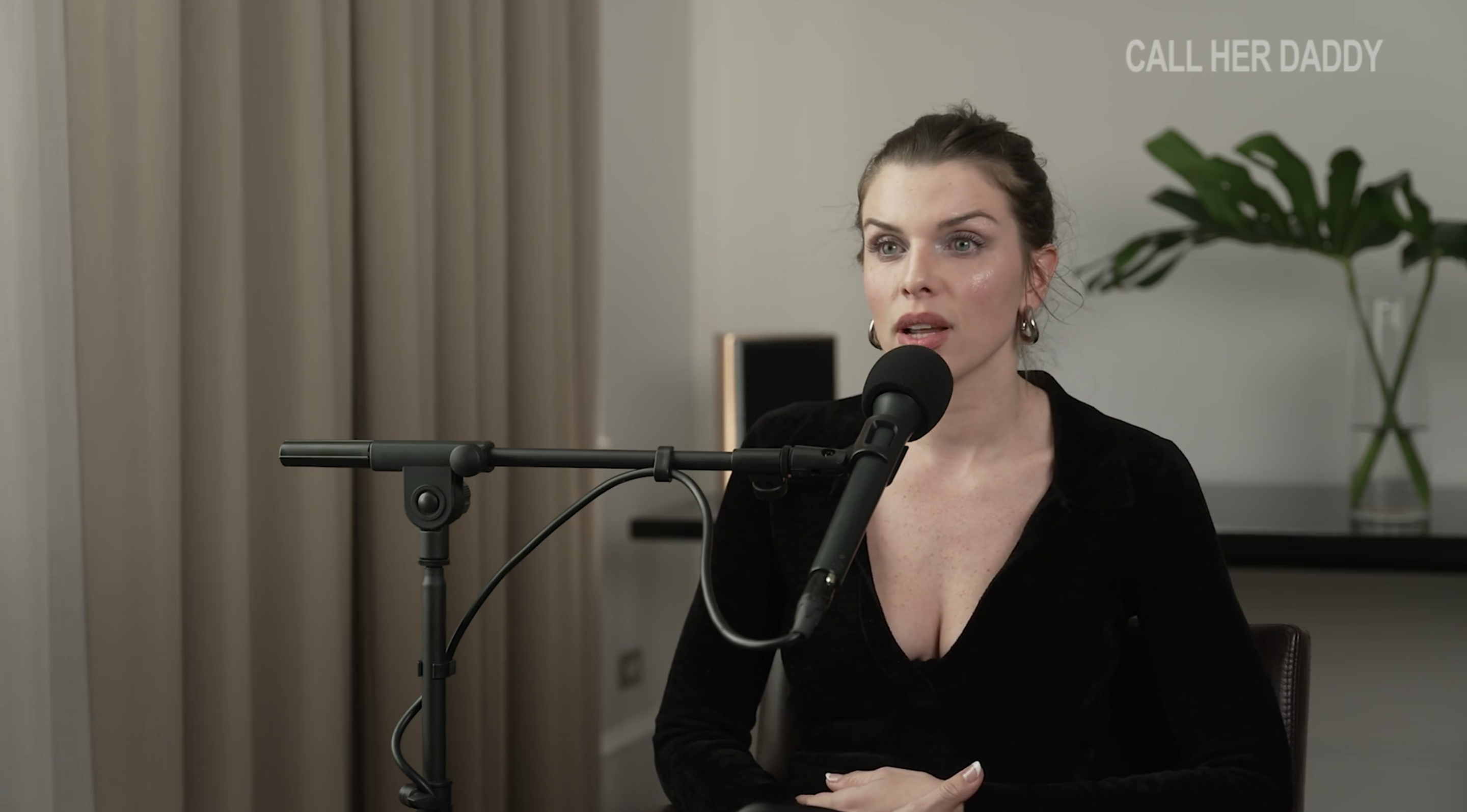 "I also know that he's with me now. And that's all that matters," she adds.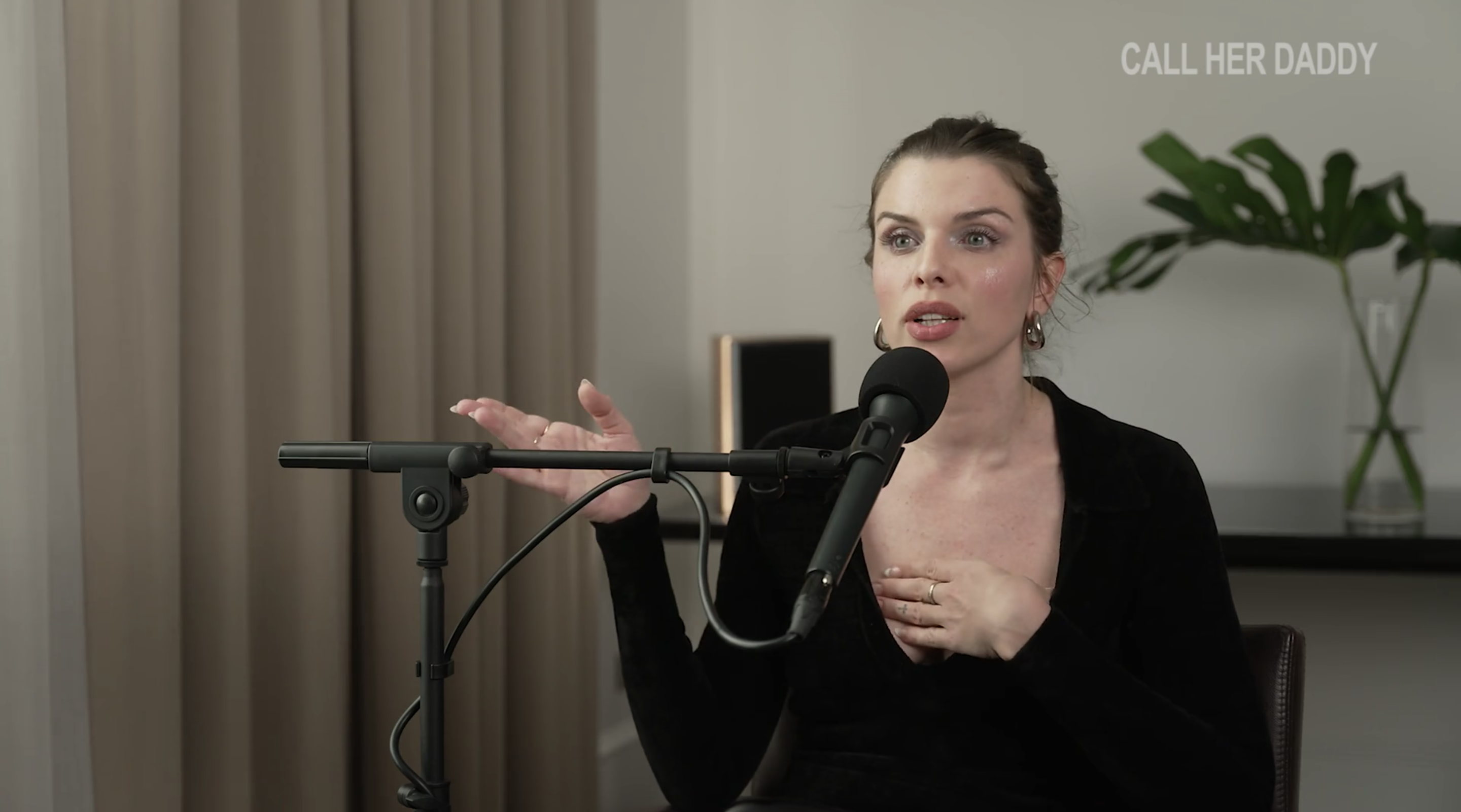 Julia goes on to address the ongoing comparisons between herself and Kim — something she's faced from the moment she started dating Ye.
"We've worn some of the similar looks, which I knew at the time of wearing them, I knew that Kim had worn it previously. But I thought it was cool that she had worn it," she says, before explaining that she's glad Ye has been pushing her outside of her comfort zone.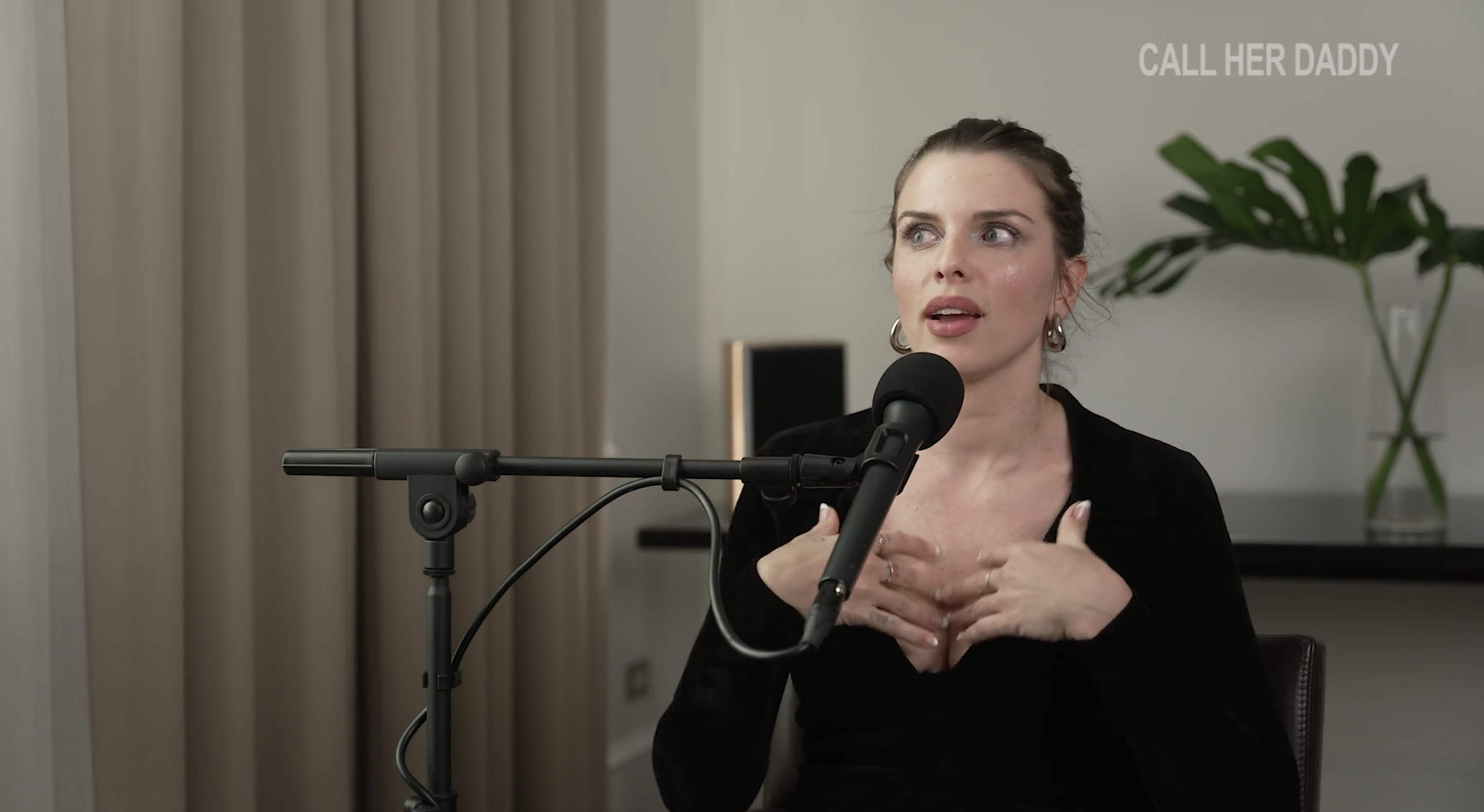 Elaborating on Ye's influence in the fashion world, Julia says: "If anything I think the conversation should be how heavily Kim was influenced by Kanye."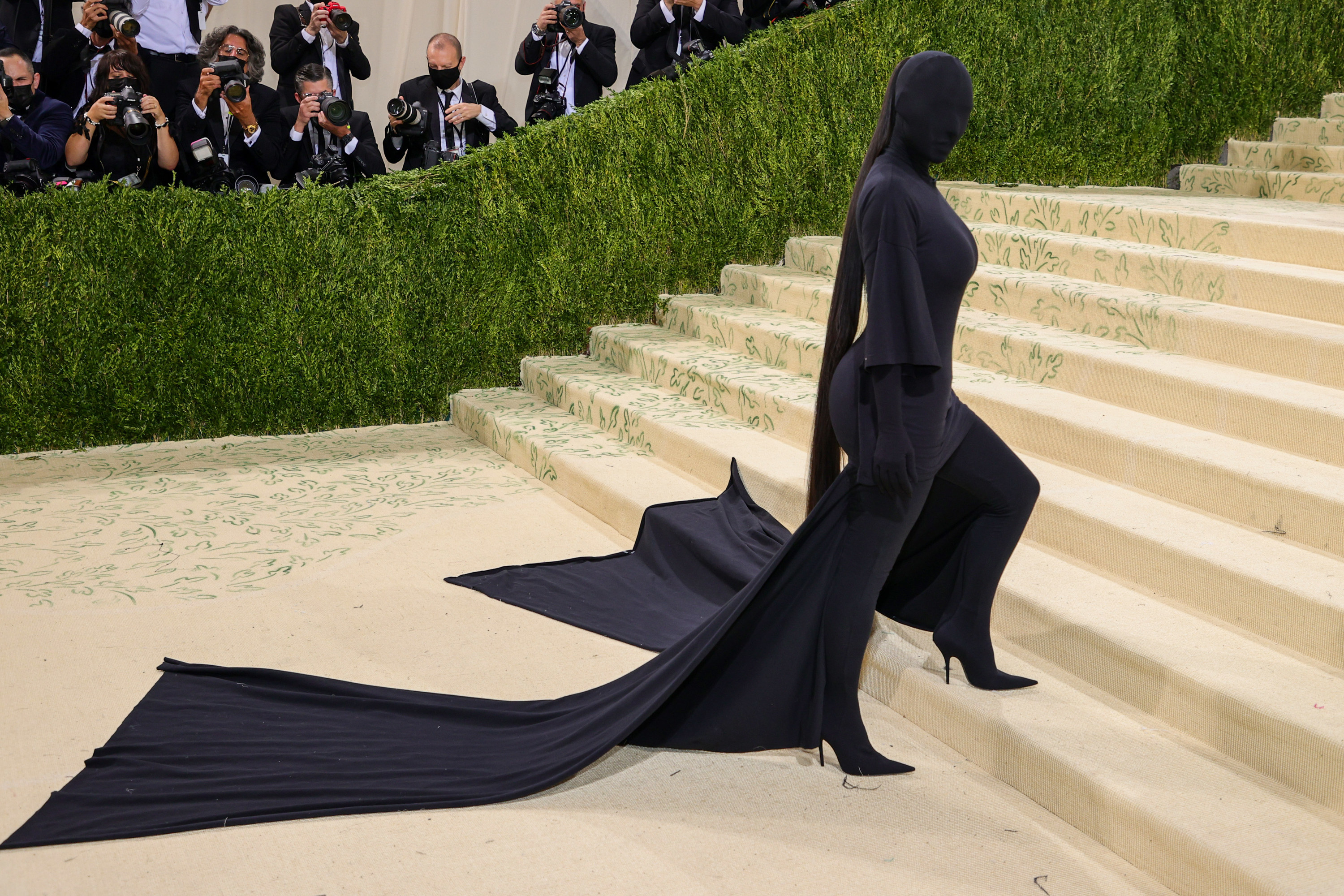 Fans of the reality star will know that Kim's style evolved massively over the years that she and Ye were together. In fact, many have even credited Ye for "revolutionizing" Kim's image entirely, making her synonymous with renowned designer Balenciaga — a brand she's now the face of.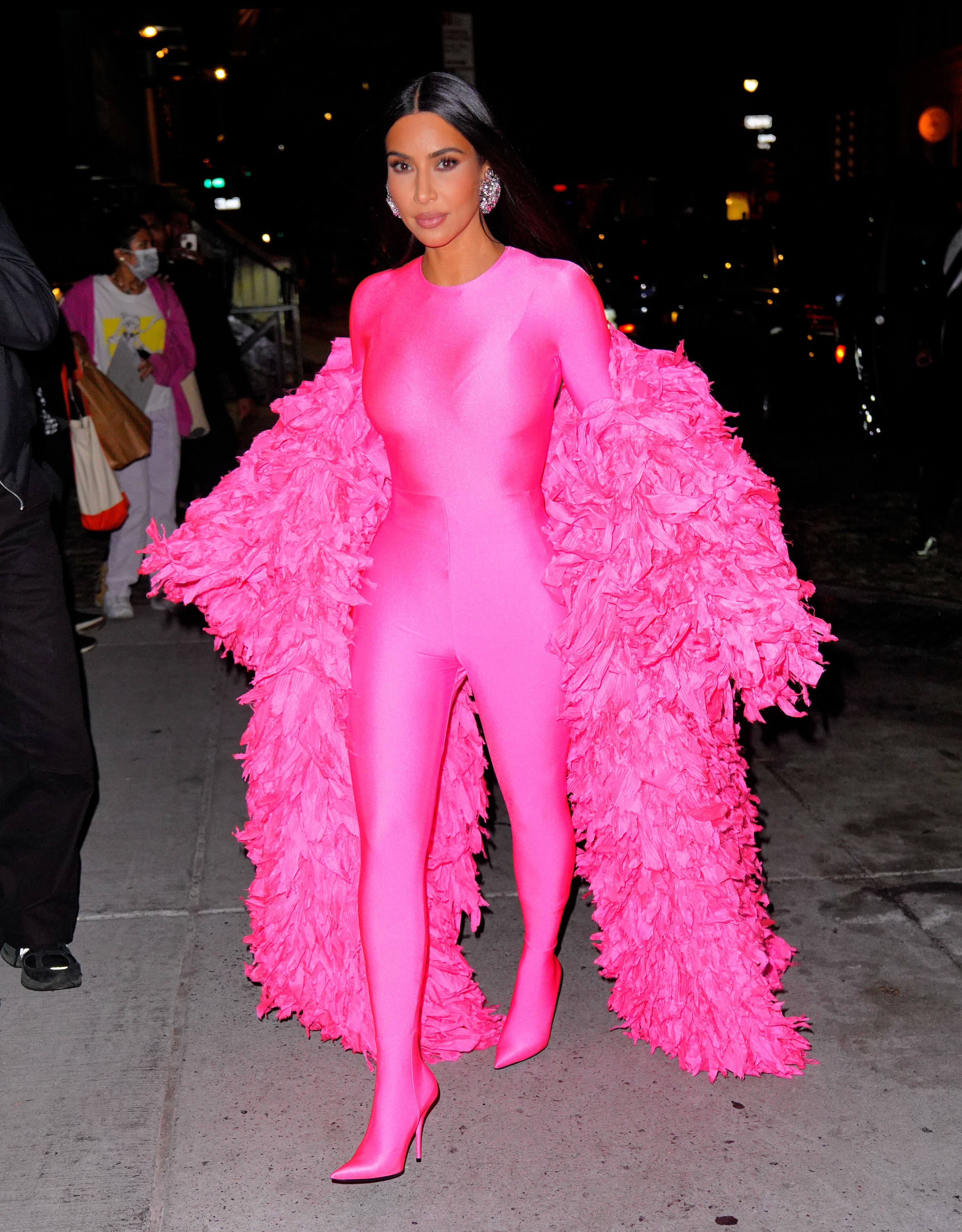 Last month, Julia revealed that Ye had surprised her with "an entire hotel suite full of clothes" on their second date, which quickly reminded fans of how the rapper replaced Kim's wardrobe during the early stages of their relationship.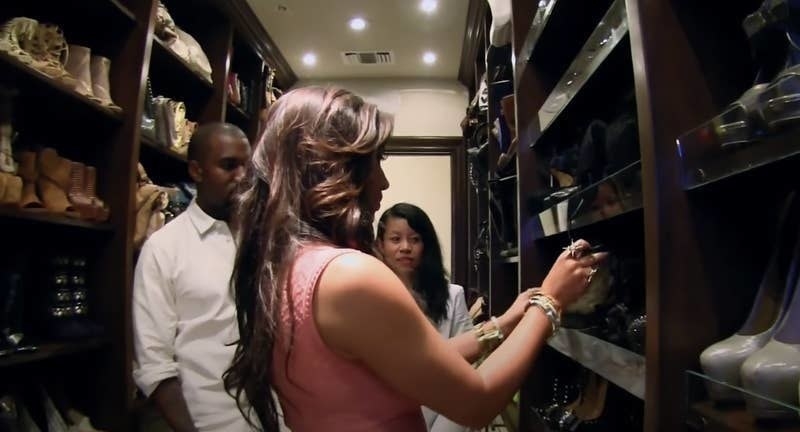 In line with the extravagance of the suite-full of outfits, Julia gushed that Ye directed a photoshoot inside the restaurant during a date, all in view of the other diners.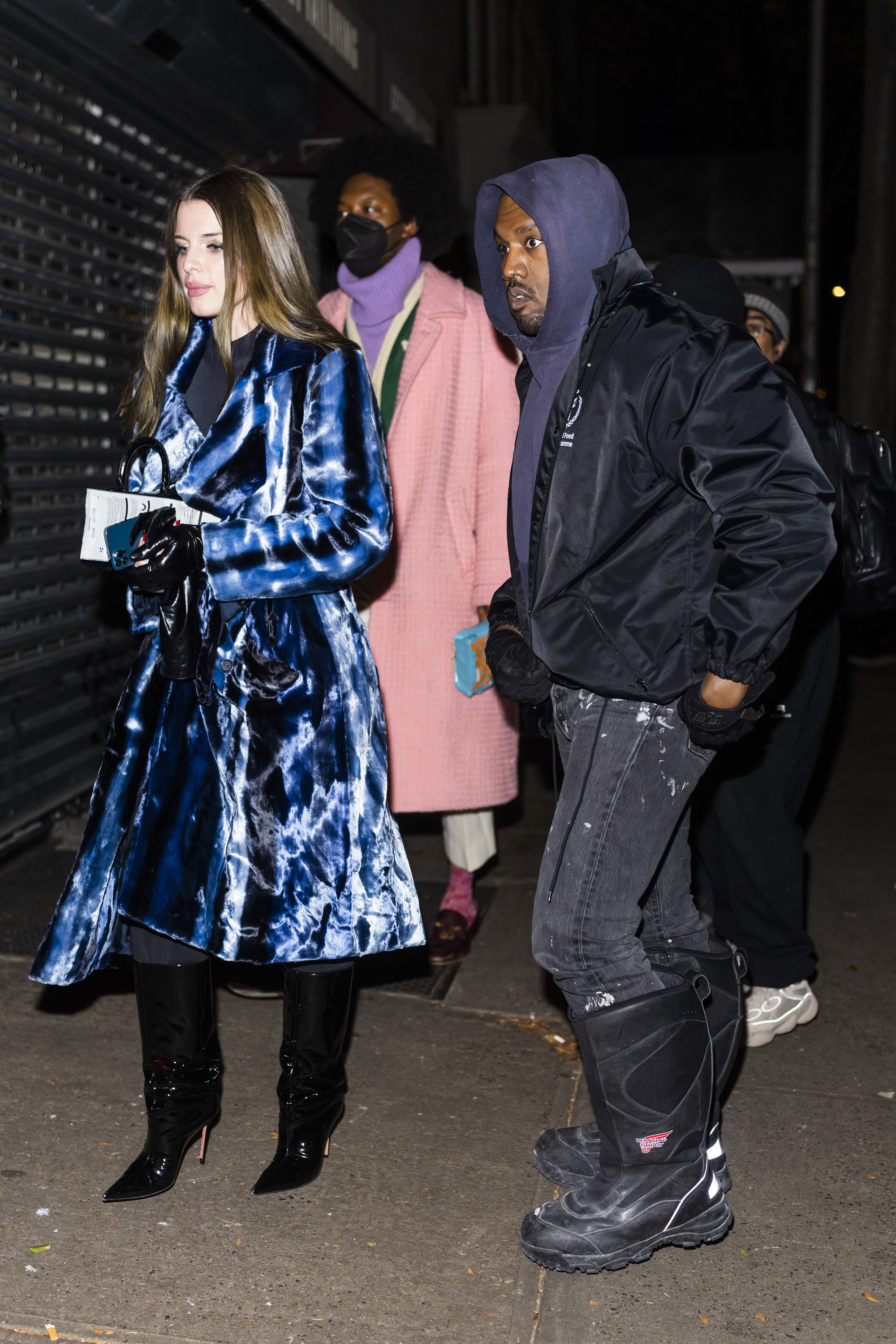 And just last week, reports claimed that Ye had gifted Julia and a bunch of her close friends designer Birkin bags on her birthday.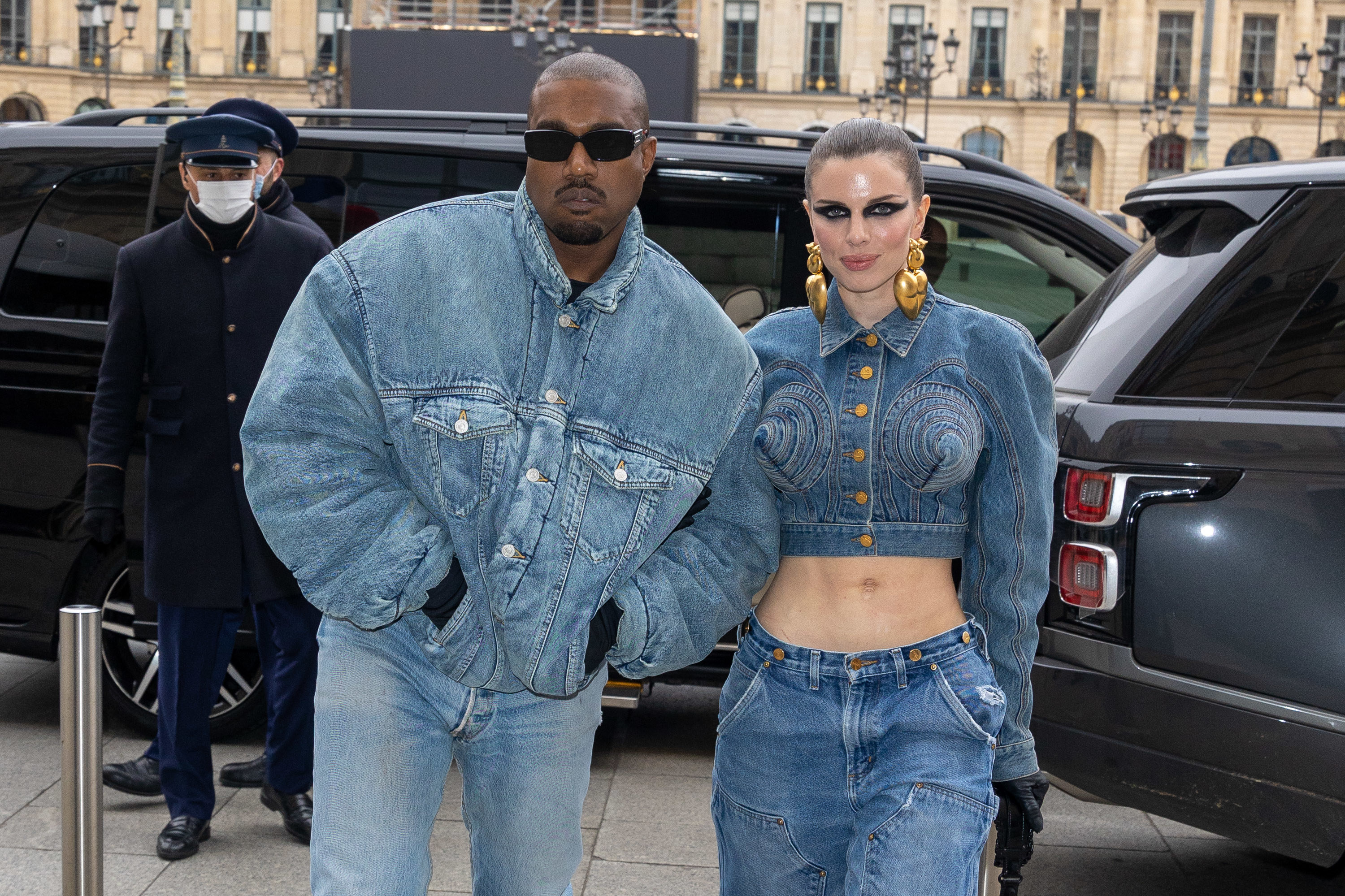 Between all of Ye's grand and excessive gestures, some people have suggested that the rapper is "love bombing" Julia. "Love bombing" is a term used to describe overwhelming a new partner with words, actions, and even gifts as a way to eventually emotionally manipulate them.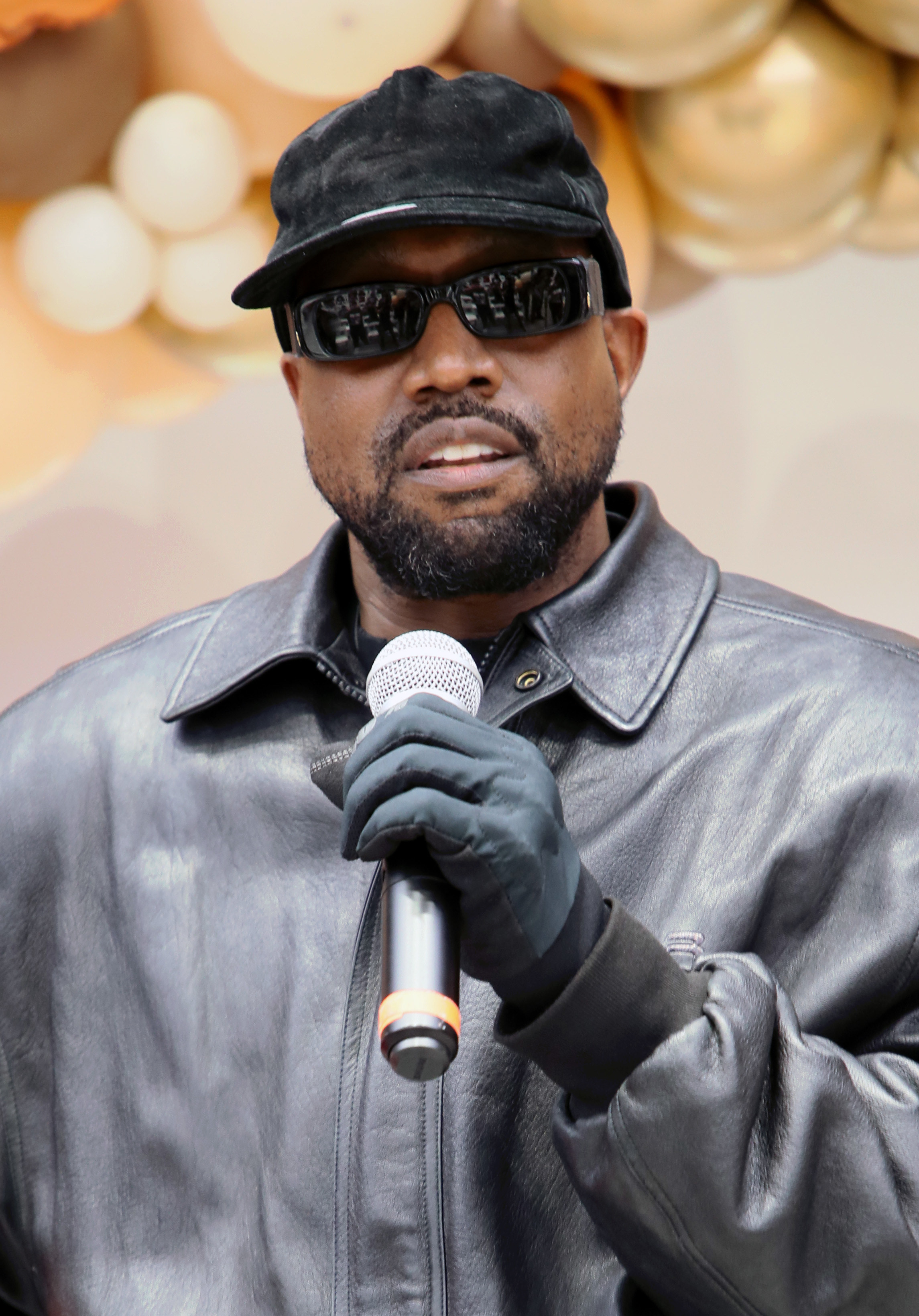 However, Julia swiftly denied these claims during the recent podcast appearance, maintaining that Ye pushes her to be the "best version" of herself.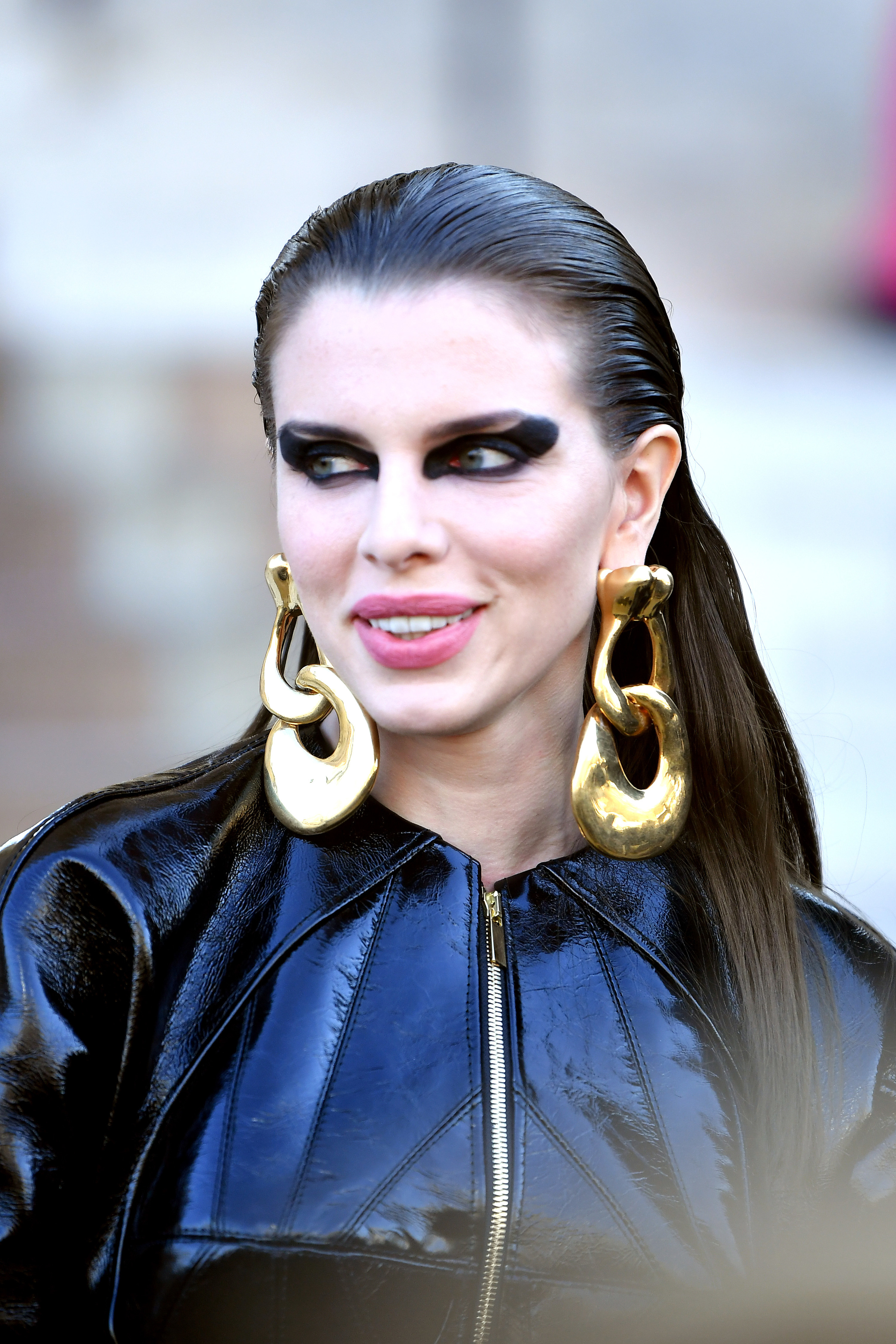 "He doesn't have, like, a shady ulterior motive, which I think is super crucial in the love bombing element because you know in a typical narcissistic relationship in that way, it's like you get love bombed then you get isolated," she says.
"He's not trying to, like, have me to keep from, like lock me away, no," she adds.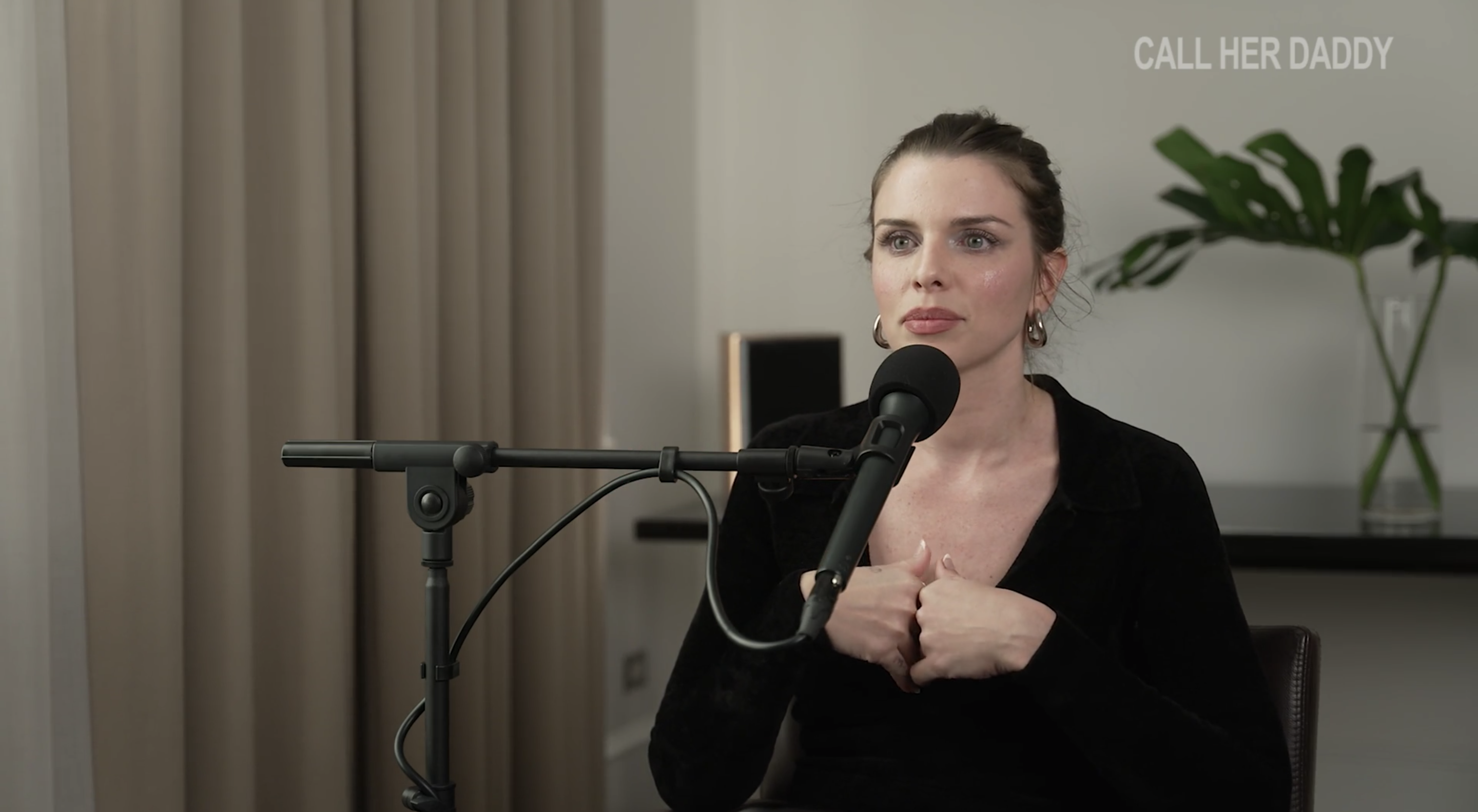 However, hours after the podcast episode aired, Ye shared an Instagram post expressing his hopes to be reunited with Kim and their four children: North, Saint, Chicago, and Psalm.
Following the release of Kim's new US Vogue cover, which features a photoshoot involving all four of her and Ye's kids, the rapper took to Instagram to share a collage of the images.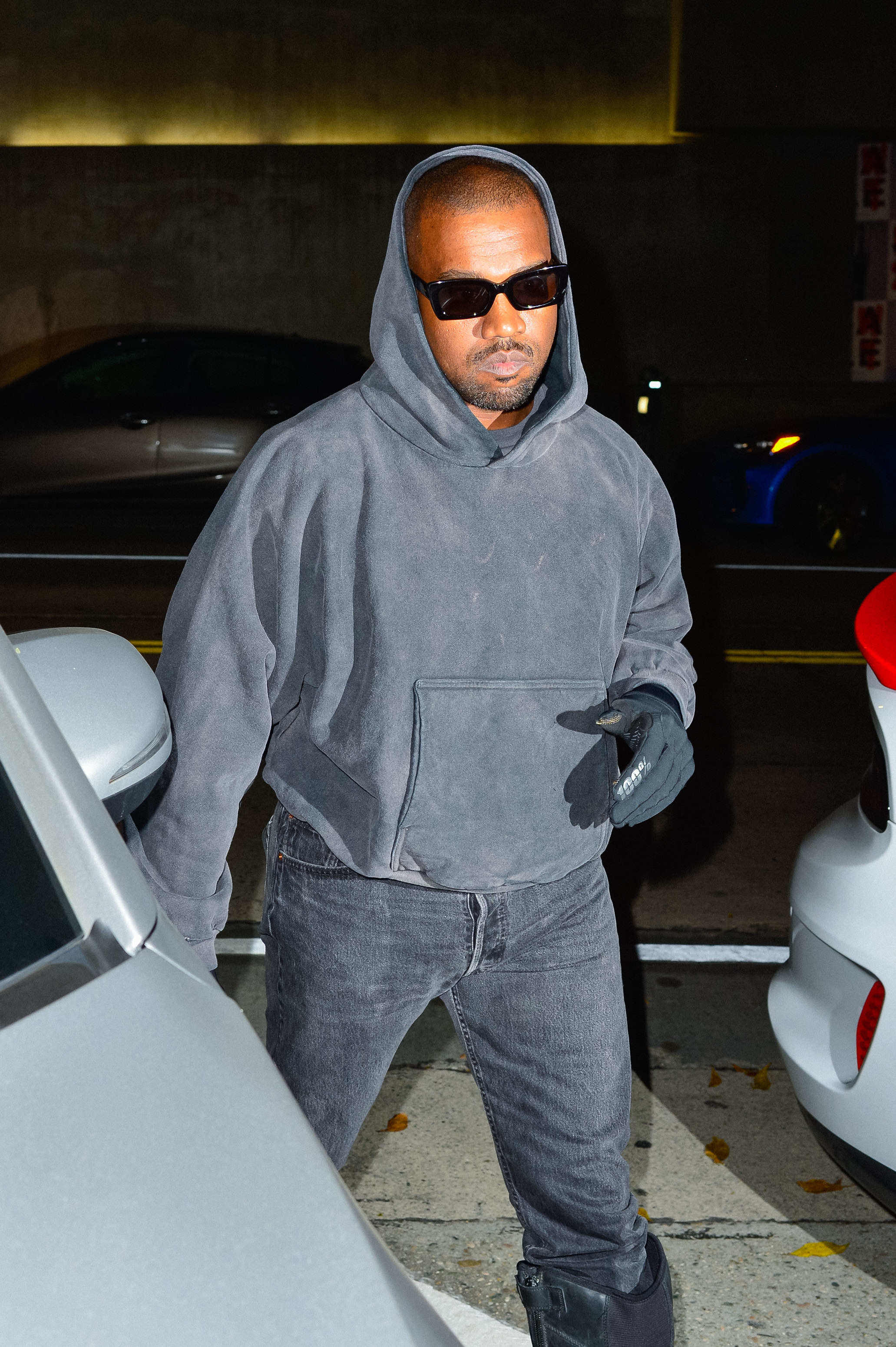 Alongside the range of shots featuring Kim and their kids, he wrote: "GOD PLEASE BRING OUR FAMILY BACK TOGETHER."

This all comes just days after Ye deleted a string of Instagram posts concerning Kim, after the exes got caught up in a messy online feud last weekend.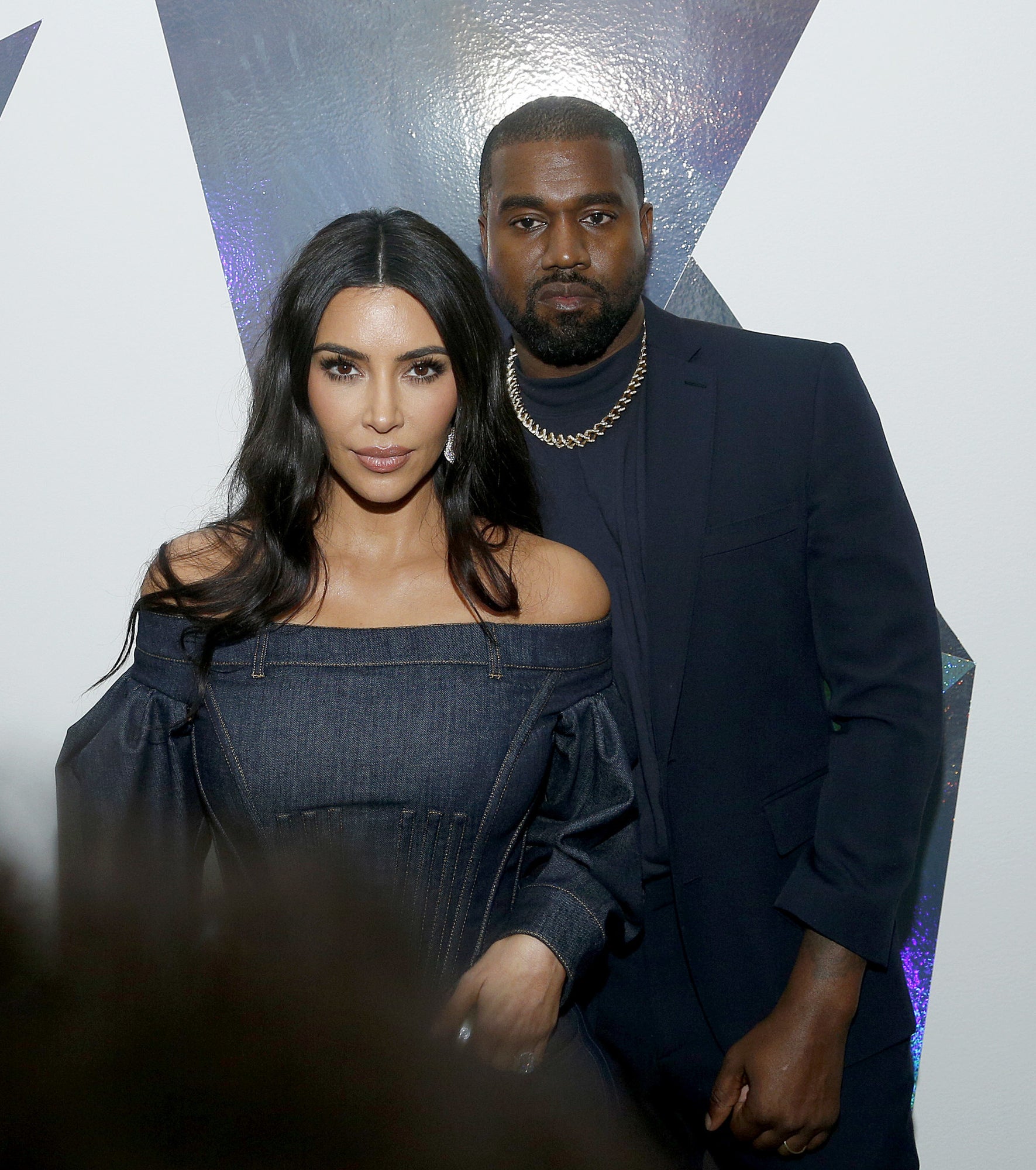 After Kim accused Ye of "constant attacks" when he questioned why their daughter North was on TikTok with a public post, the rapper went on to share a series of messages calling out his ex.
Ye first shared a caption reading, "What do you mean by main provider ? America saw you try to kid nap my daughter on her birthday by not providing the address" — referring to a dispute they had last month over their now-4-year-old daughter Chicago's birthday party, which Ye claimed he "wasn't allowed" to attend.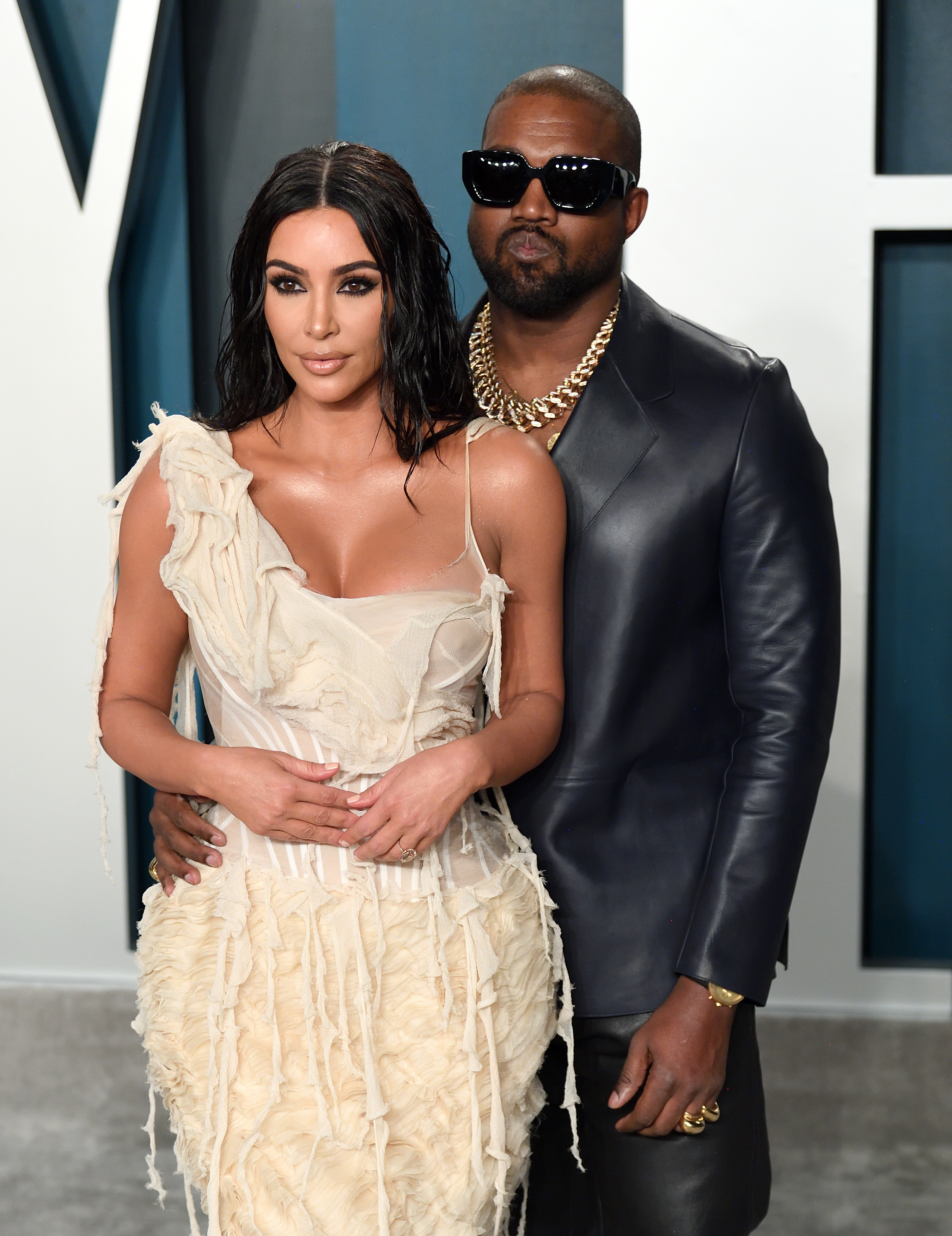 Ye later posted, "I will no longer put my hand through a blender to hug my children," alongside a bunch of tweets shared by right-wing media personality Candace Owens that criticized Kim.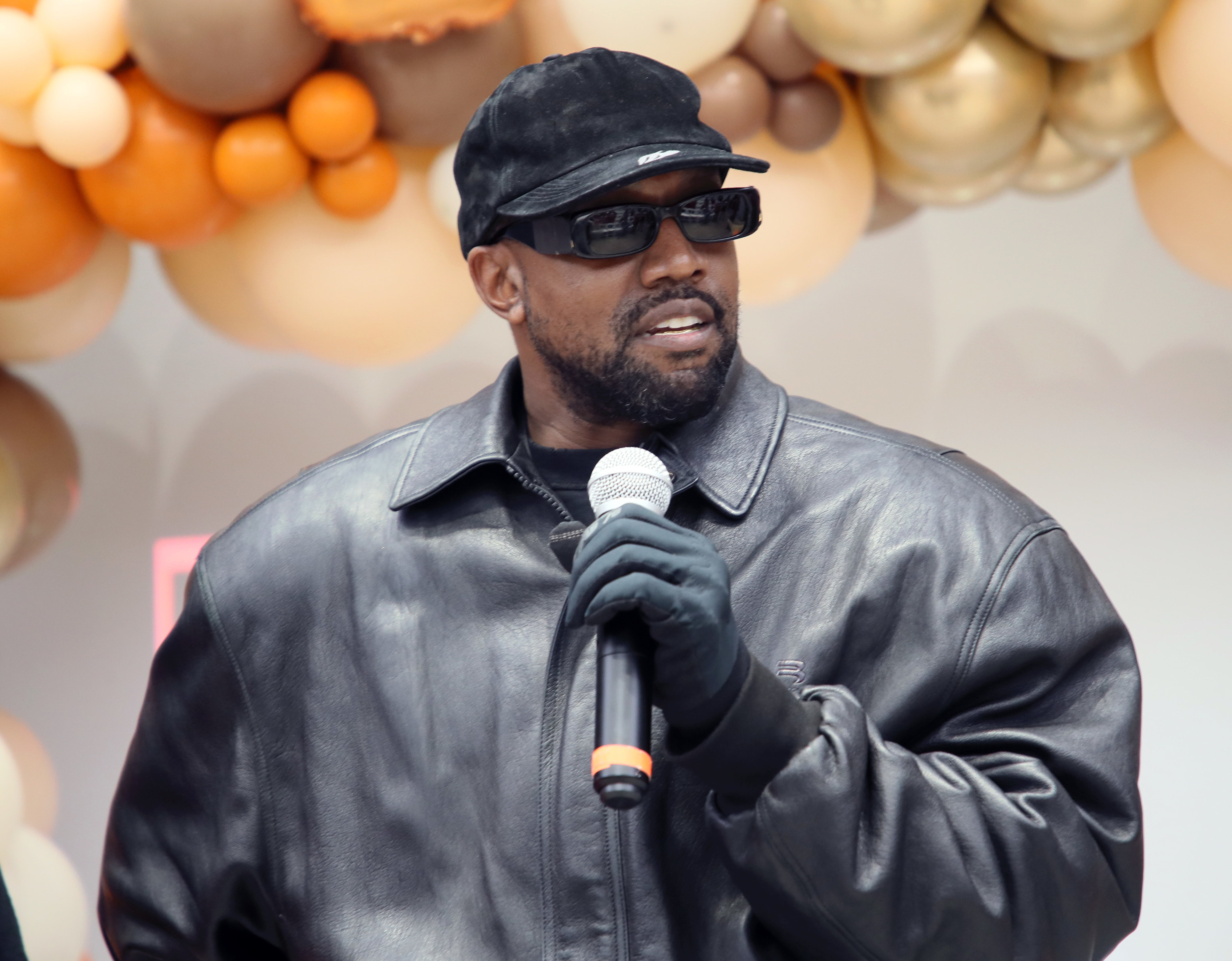 Over the next few posts, Ye claimed that the perception of his and Kim's family was being "one sidedly controlled," and questioned their "joint custody" agreement.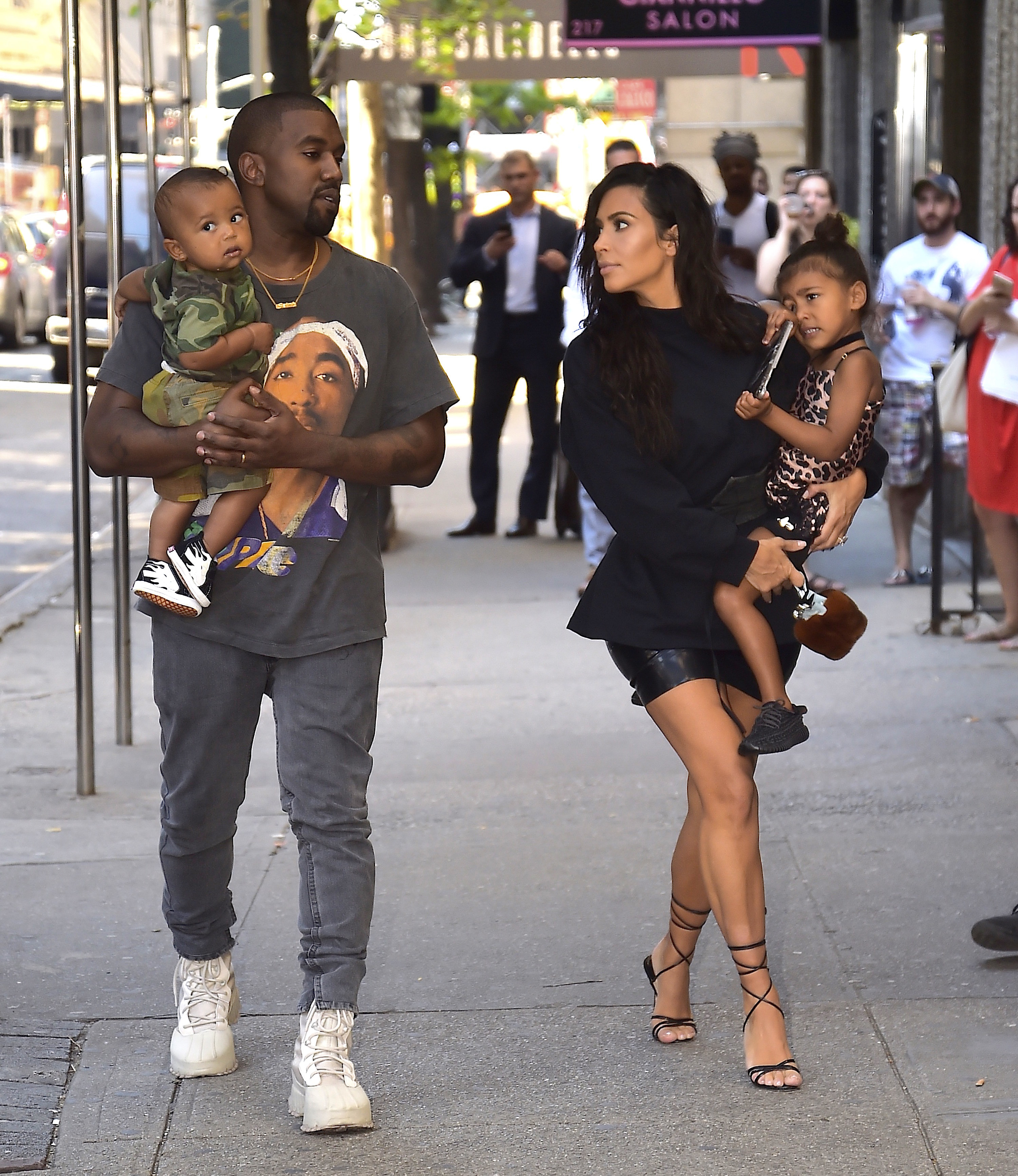 He went on to target the Kardashians more broadly, claiming that they "play games" with "Black men's lives." "Im not playing about my Black children anymore," he wrote.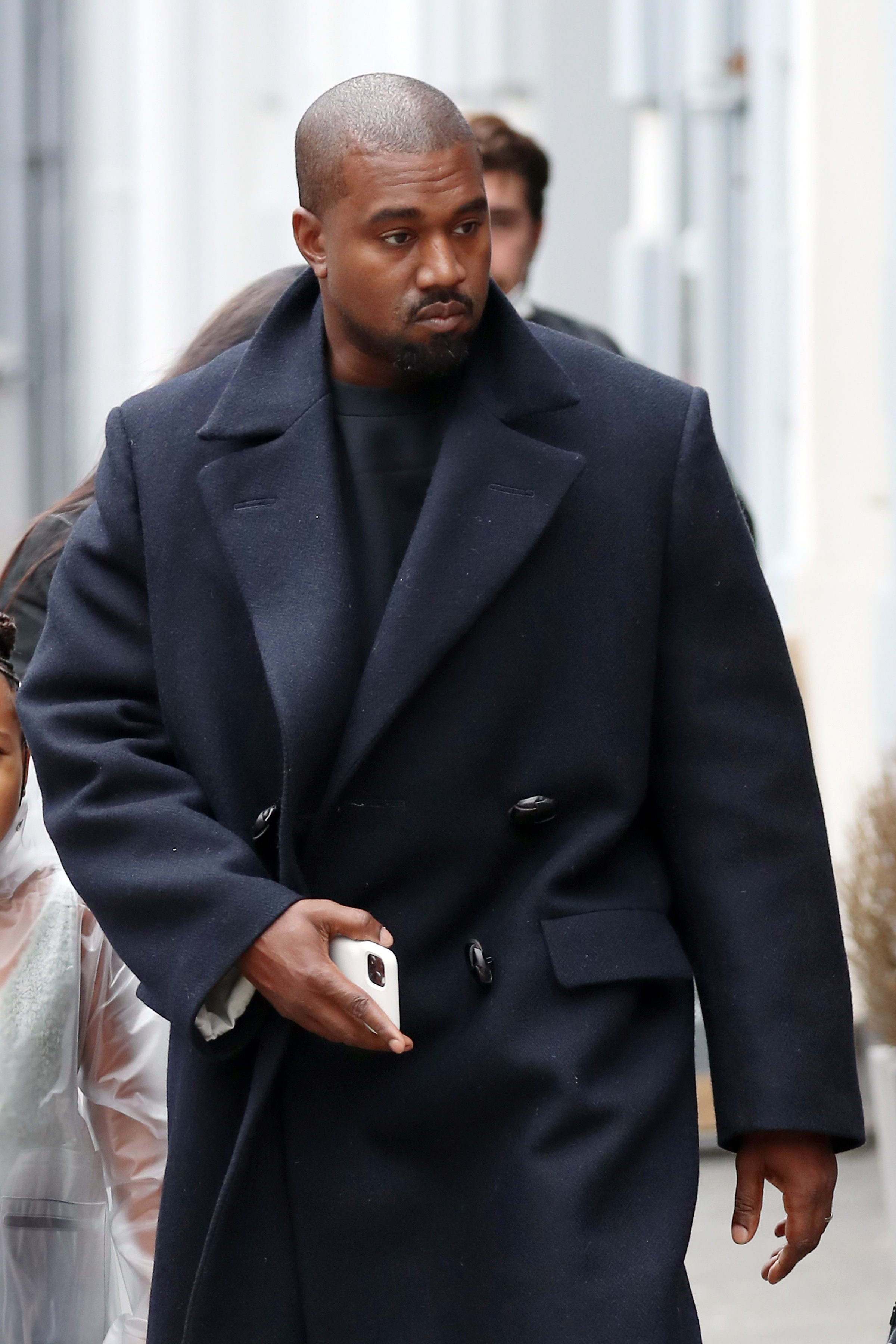 On Feb. 8, Ye quickly shared and deleted two posts demanding a public apology from not only Kim, but the "entire family."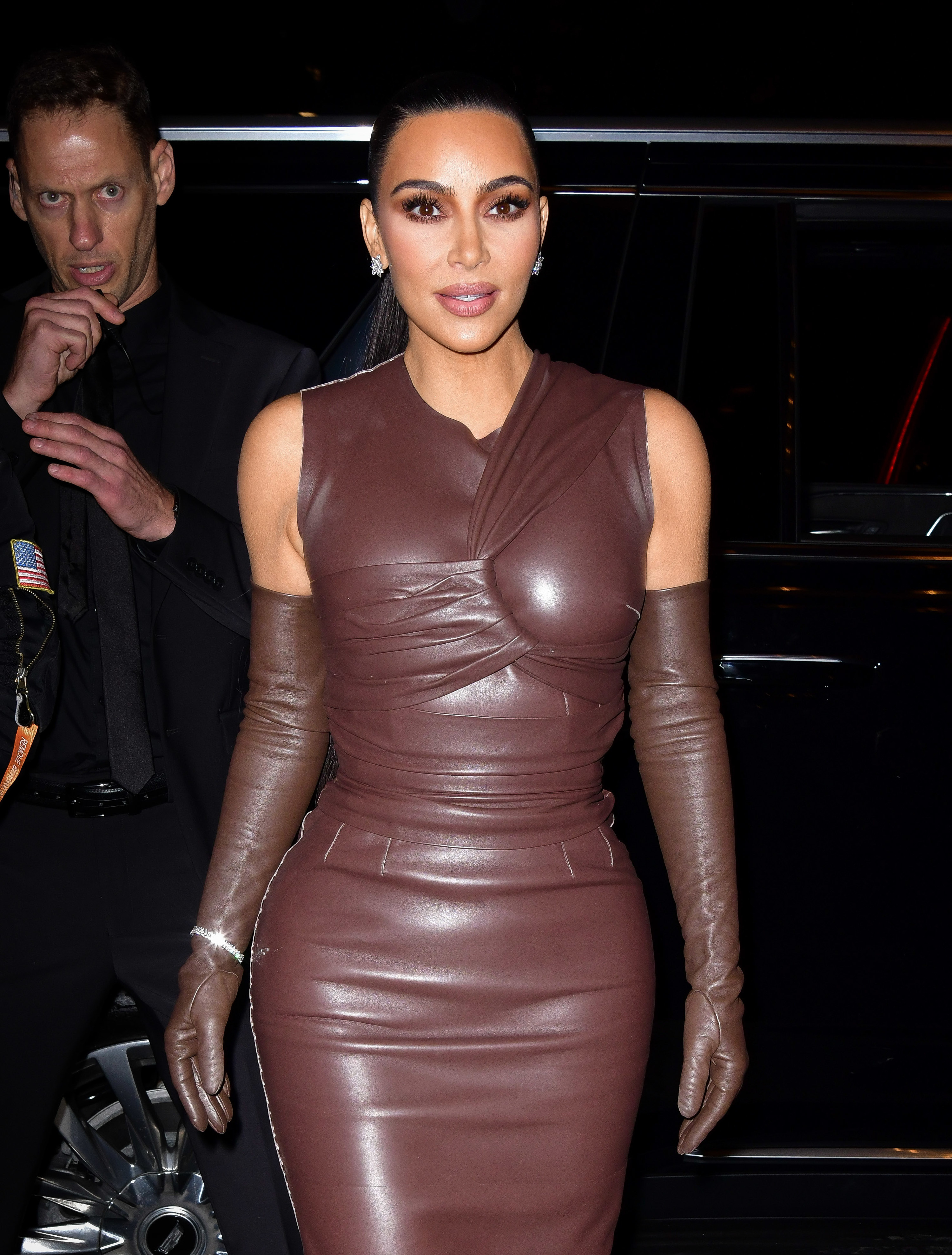 In one of the pictures, which was a screenshot of text messages with an unspecified person, Ye tagged all of the Kardashian-Jenners, as well as the likes of Jeff Bezos, Barack Obama, Hillary Clinton, and Kamala Harris.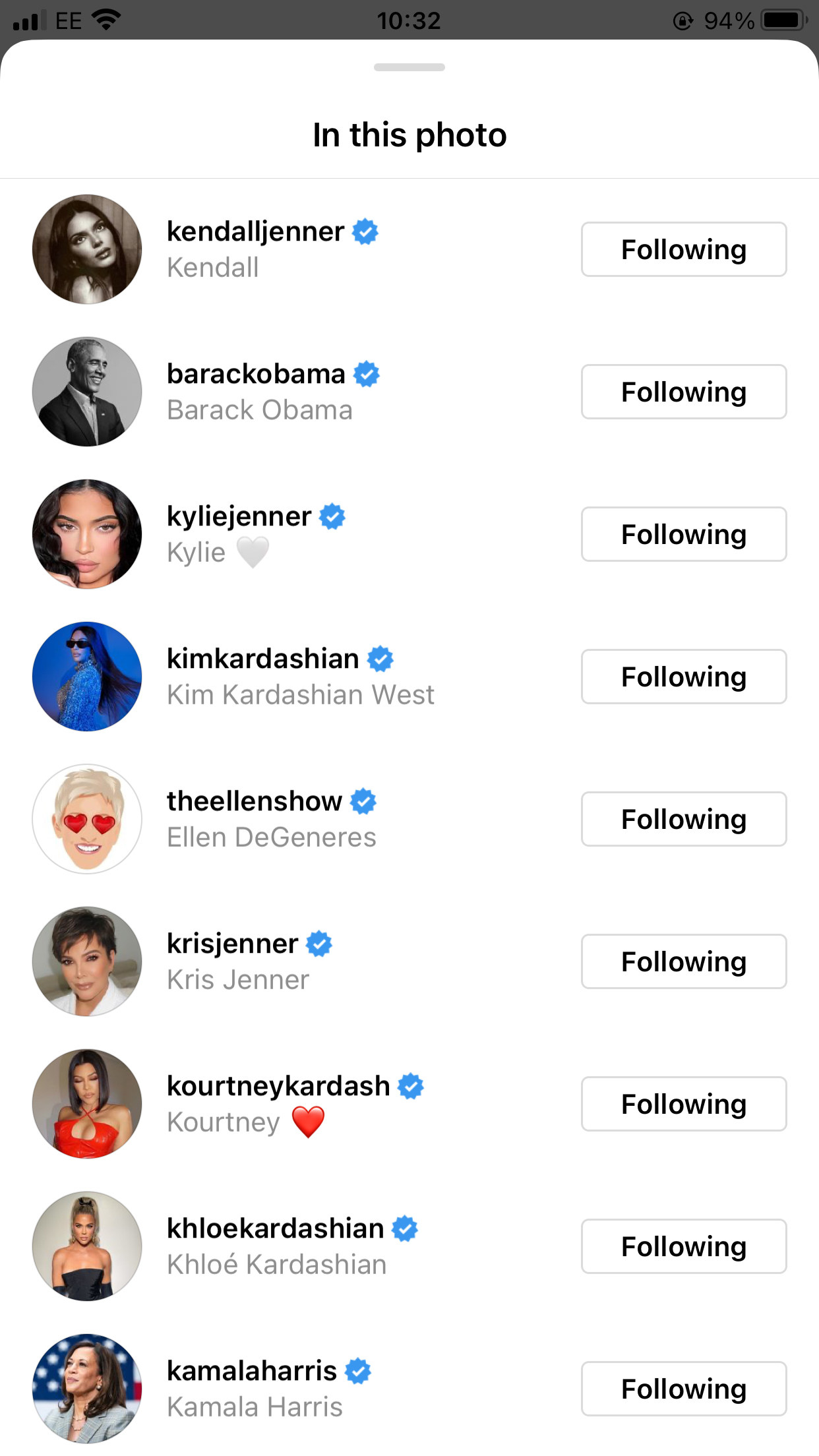 Julia has yet to address Ye's latest Instagram post, but we'll be sure to update you if she does.