Over the weekend, a video showing Justin Bieber talking animatedly at his wife, Hailey, during a trip to Las Vegas went viral on TikTok.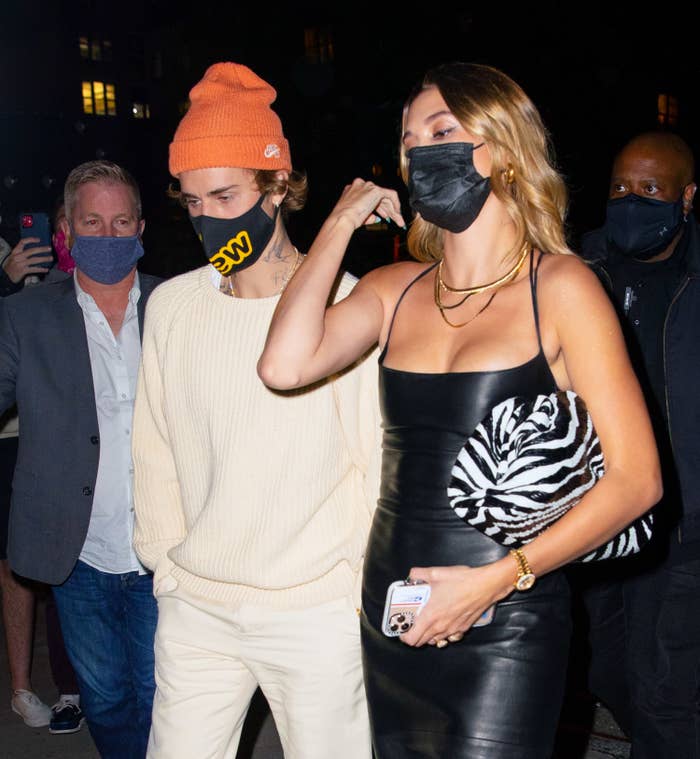 In the video, the couple can be seen walking through a hotel, with Justin throwing his hands in the air and inaudibly "yelling" at Hailey while surrounded by their entourage. While the video in question has now been taken down on TikTok, it swiftly amassed over 1 million views and is still making the rounds on Twitter.
Initially, many fans assumed from Justin's body language that he was aggressively shouting at Hailey and tweeted in support of her.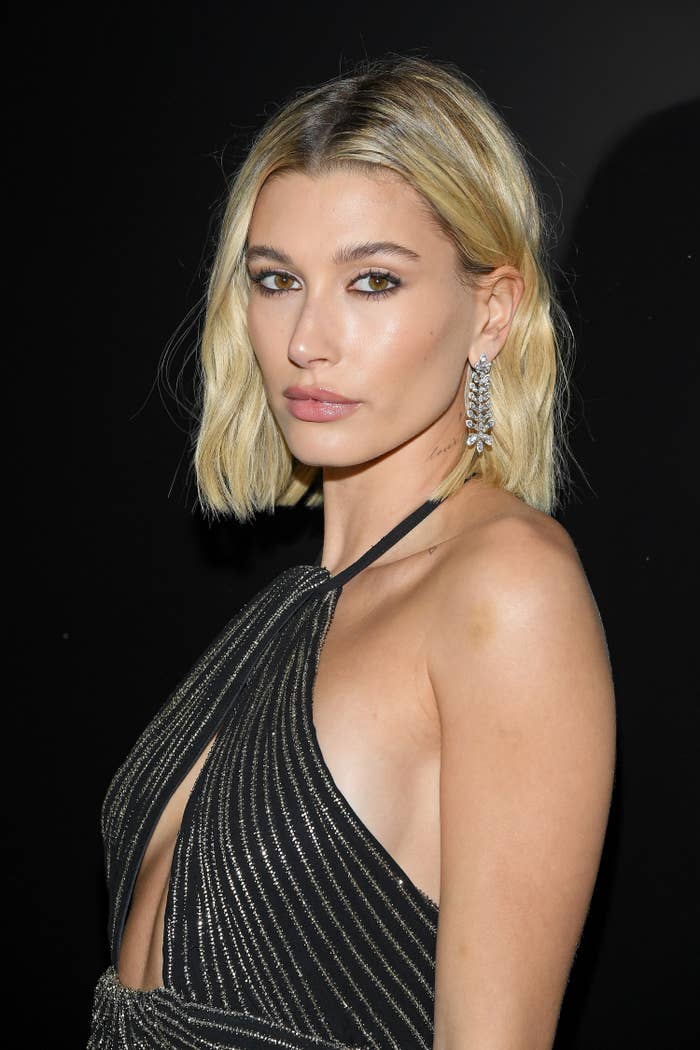 However, a series of people who claimed to have witnessed the event have suggested that Justin wasn't yelling at Hailey, but was simply "hyped" from his performance.
"He was not yelling and we were there to witness what went down," one alleged bystander commented. "He was all adrenaline. It doesn't matter how the fuck it 'appears' to you. Dont spread false information on someone especially when you acknowledge that's just what it appears to you. That's defamation of character."
One person shared a video of Justin's performance to show his nature on stage, tweeting, "I took this of Justin right before that video was taken. He was on STRAIGHT adrenaline from performing. He wasn't mad at Hailey and he wasn't yelling at her. I hate how he's always painted as the bad guy when he's the furthest thing from it."
Many pointed out that the couple were holding hands in the video, suggesting that they weren't arguing.
One fan who attended the event told BuzzFeed News directly that she'd seen Justin and Hailey at the moment the video was filmed and that the pair were in "great moods."
"Justin had just got offstage, and he left within 10 minutes so he was still feeling the excitement and [was] really hyped," the fan told BuzzFeed News. "We saw him and his team exiting. He was holding hands with Hailey. They walked all the way to the car together and seemed to be in great moods."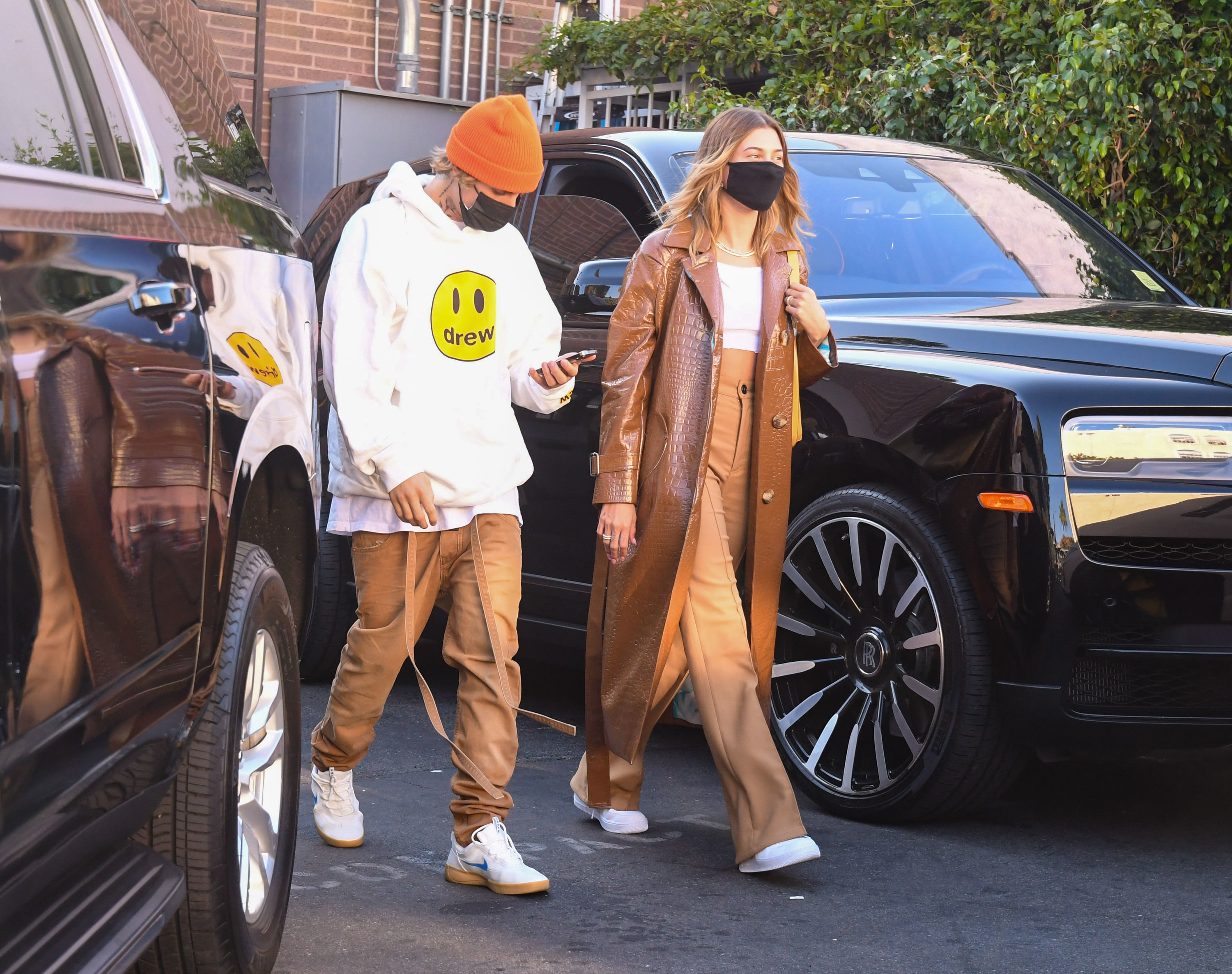 "People who don't know Justin and his mannerisms could easily take that video as him yelling at his partner," the fan went on. "What I saw firsthand reminded me of when athletes win a game or make a play. They have that burst of energy and share that hype with their teammates. In this case, he was sharing that hype with his wife."
And the couple appeared to be happily reflecting on their weekend shortly after arriving home from the trip, when Justin posted a "Vegas show recap" on Instagram, which Hailey swiftly reshared with the caption "best weekend!!!"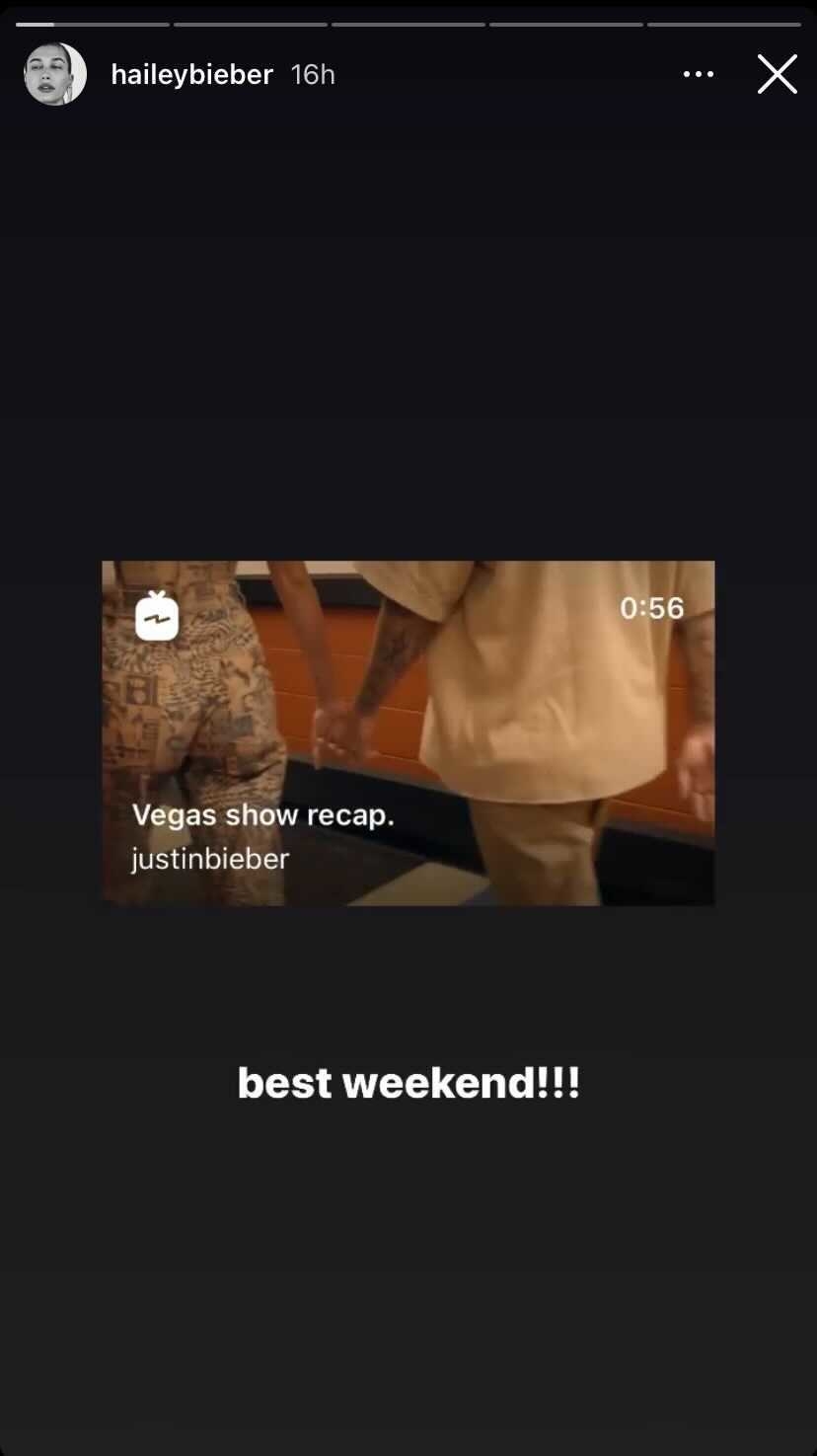 The viral video followed a packed weekend in Vegas for Justin and Hailey, which also attracted attention from fans.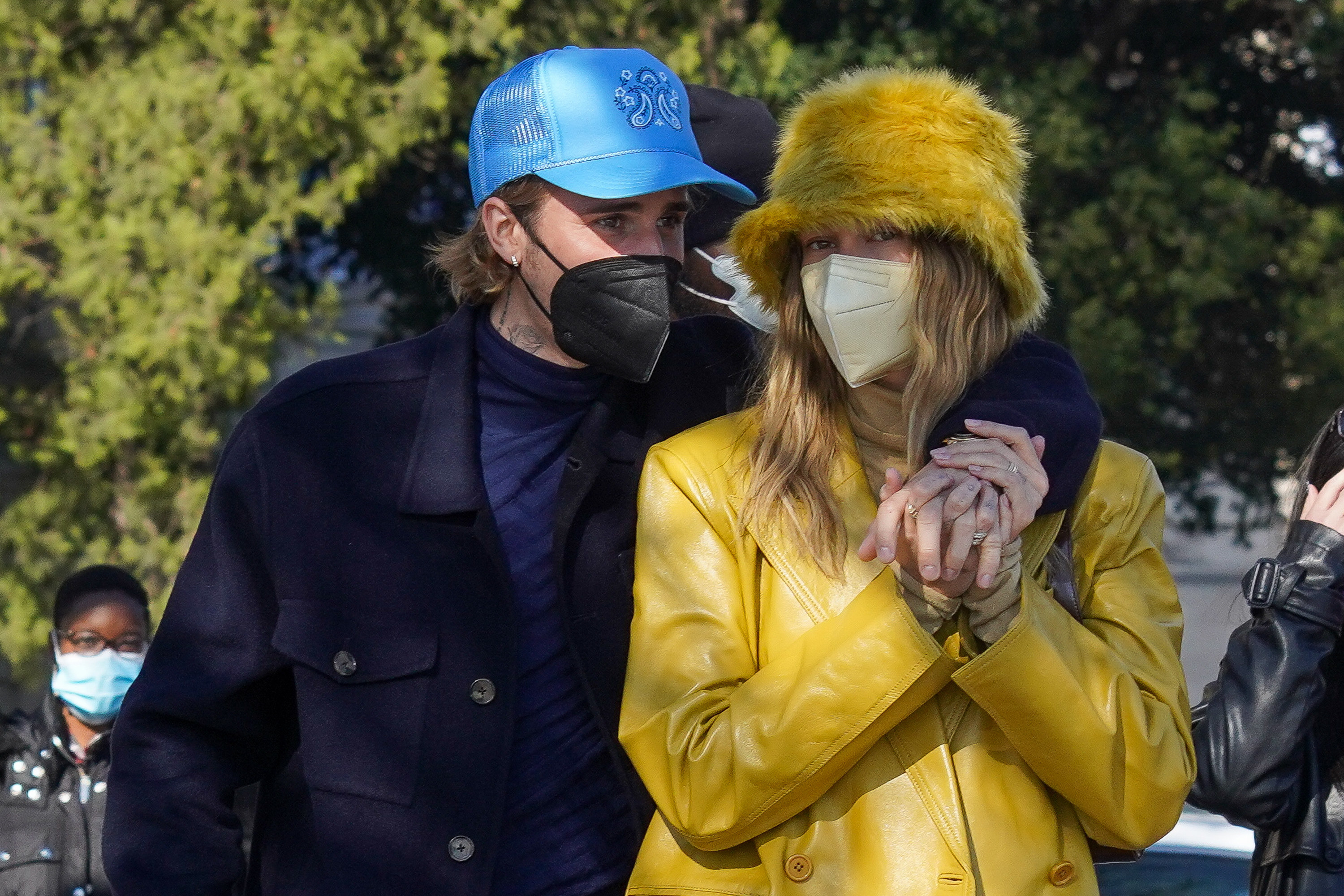 The singer celebrated the grand opening of the XS nightclub at the Wynn Las Vegas with a back-to-back performance of some of his greatest hits — which included his surprise performance with Diplo.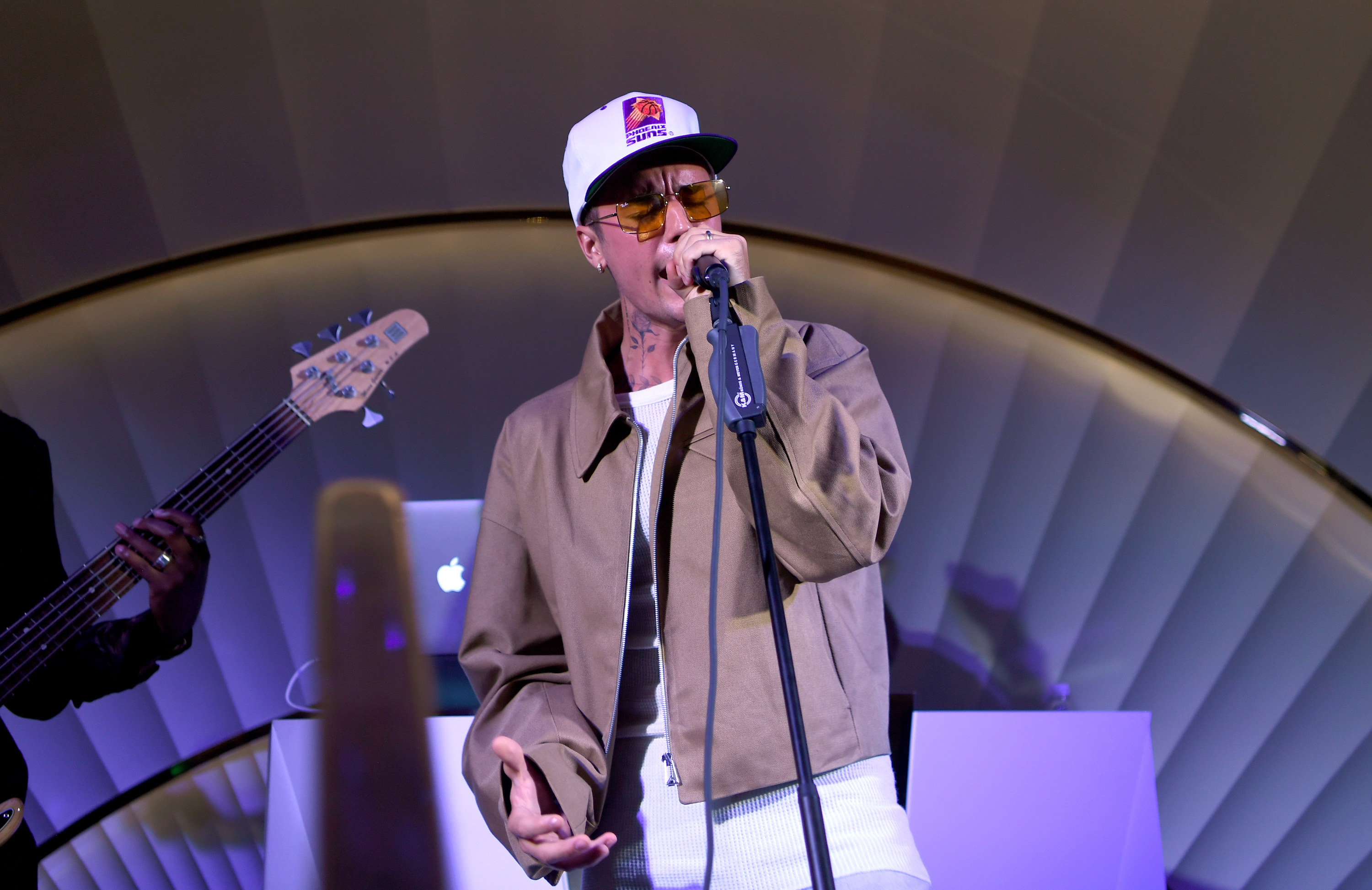 In a joking exchange on Twitter, Diplo mentioned that Justin had initially planned to do just one song, yet ended up performing at least five, including his top tracks "Cold Water," "Peaches," "Sorry," and "What Do You Mean?".
The bash at the Wynn also celebrated the launch of Kendall Jenner's new liquor brand 818 Tequila, where Justin also apparently had a great time. According to a source who told E! News, Justin performed at the launch and "poured shots for the crowd with Kendall," seeming "really happy to be singing and dancing."