It turns out Valentine's Day was a little ill-fated for some this year, as Julia Fox announced that her and Kanye West's whirlwind relationship had come to an end.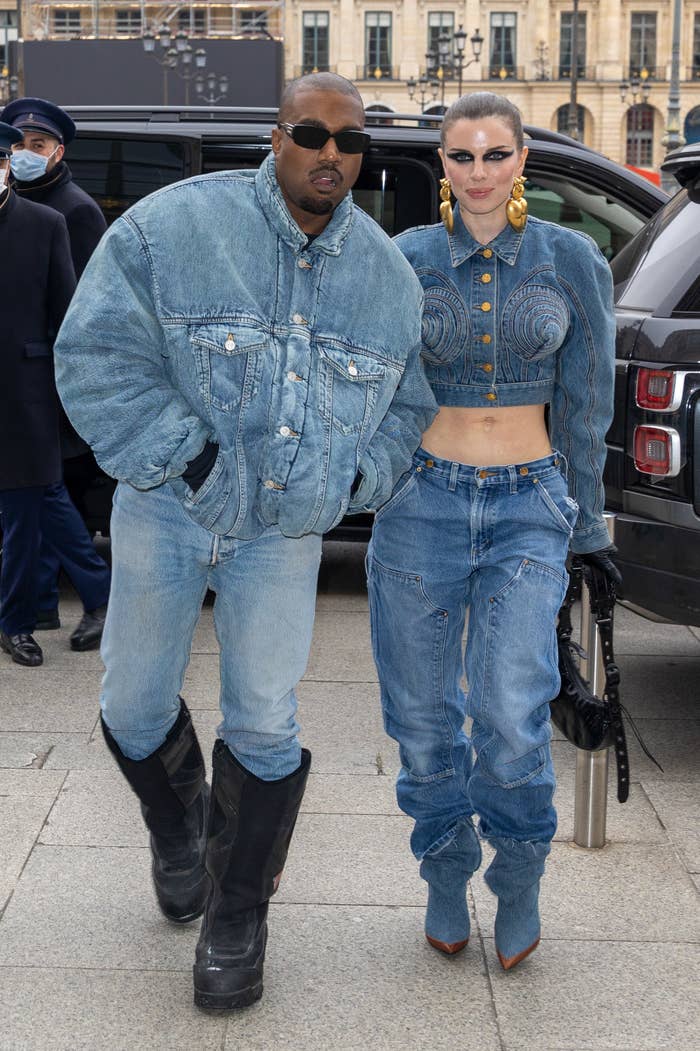 Rumors of a split began to surface last week after a source claimed things had "cooled off" between the pair, while eagle-eyed fans noticed Julia had quietly removed all traces of Kanye (who now legally goes by Ye) from her Instagram page.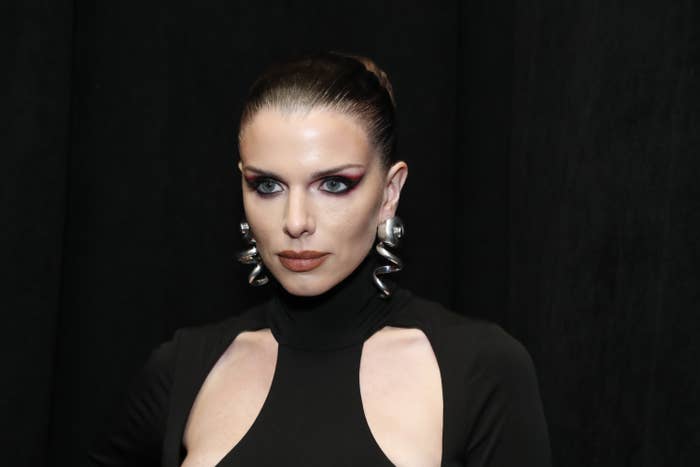 Confirming the news herself on Monday, Julia took to her Instagram story to hit back at a Daily Mail article that suggested she was crying over the breakup.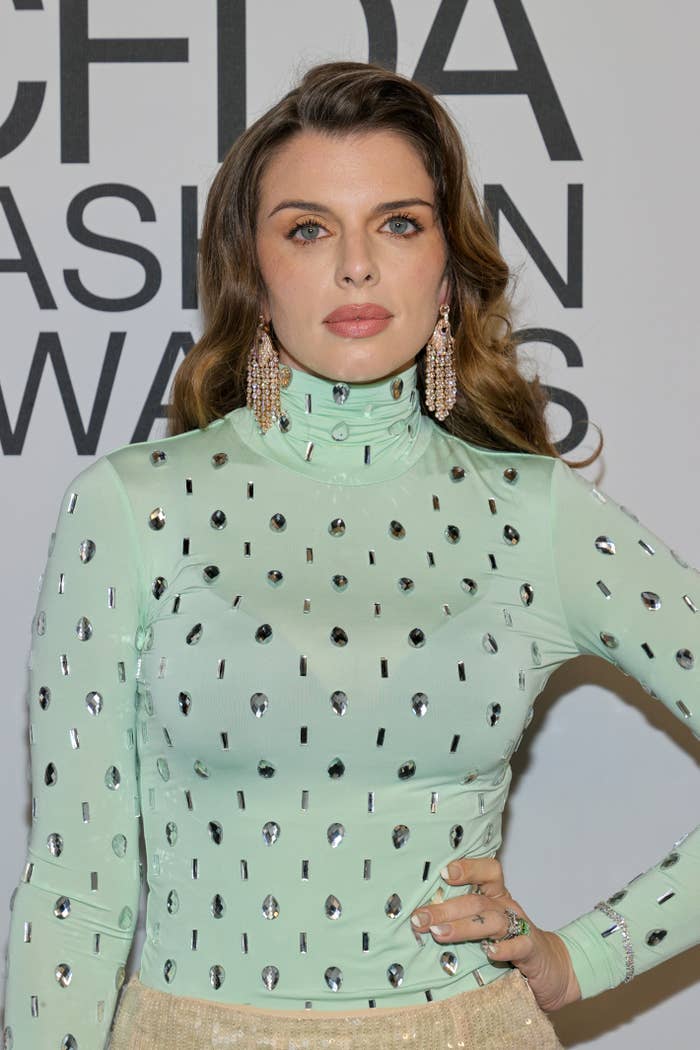 Sharing a screenshot of the article in question, which featured a photo of Julia looking solemn at an airport, the Uncut Gems star wrote: "@dailymail yall are straight trash I haven't cried since 1997 and I especially wouldn't cry over THIS!!"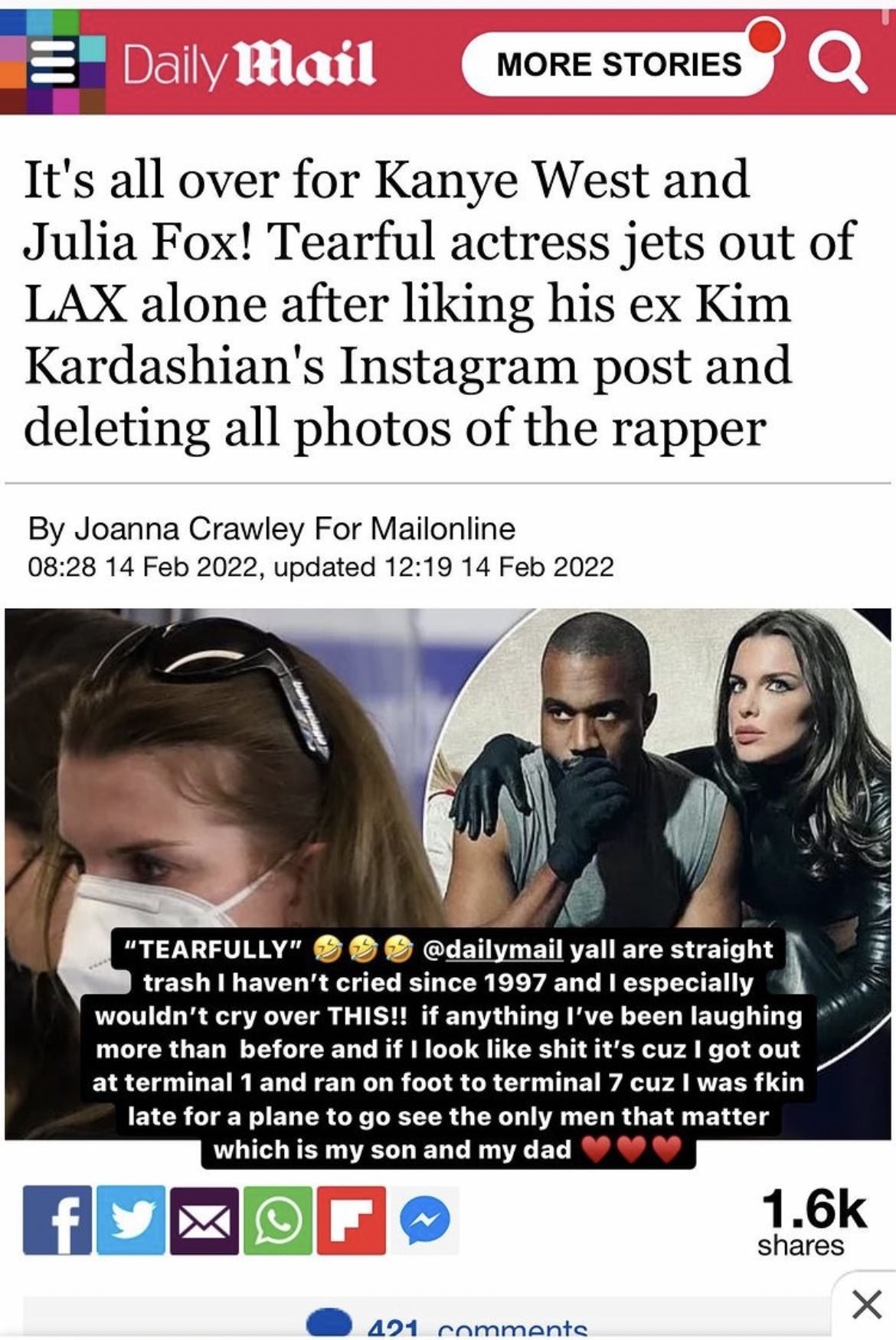 She continued, "if anything I've been laughing more than before and if I look like shit it's cuz I got out at terminal 1 and ran on foot to terminal 7 cuz I was fkin late for a plane to go see the only men that matter which is my son and my dad."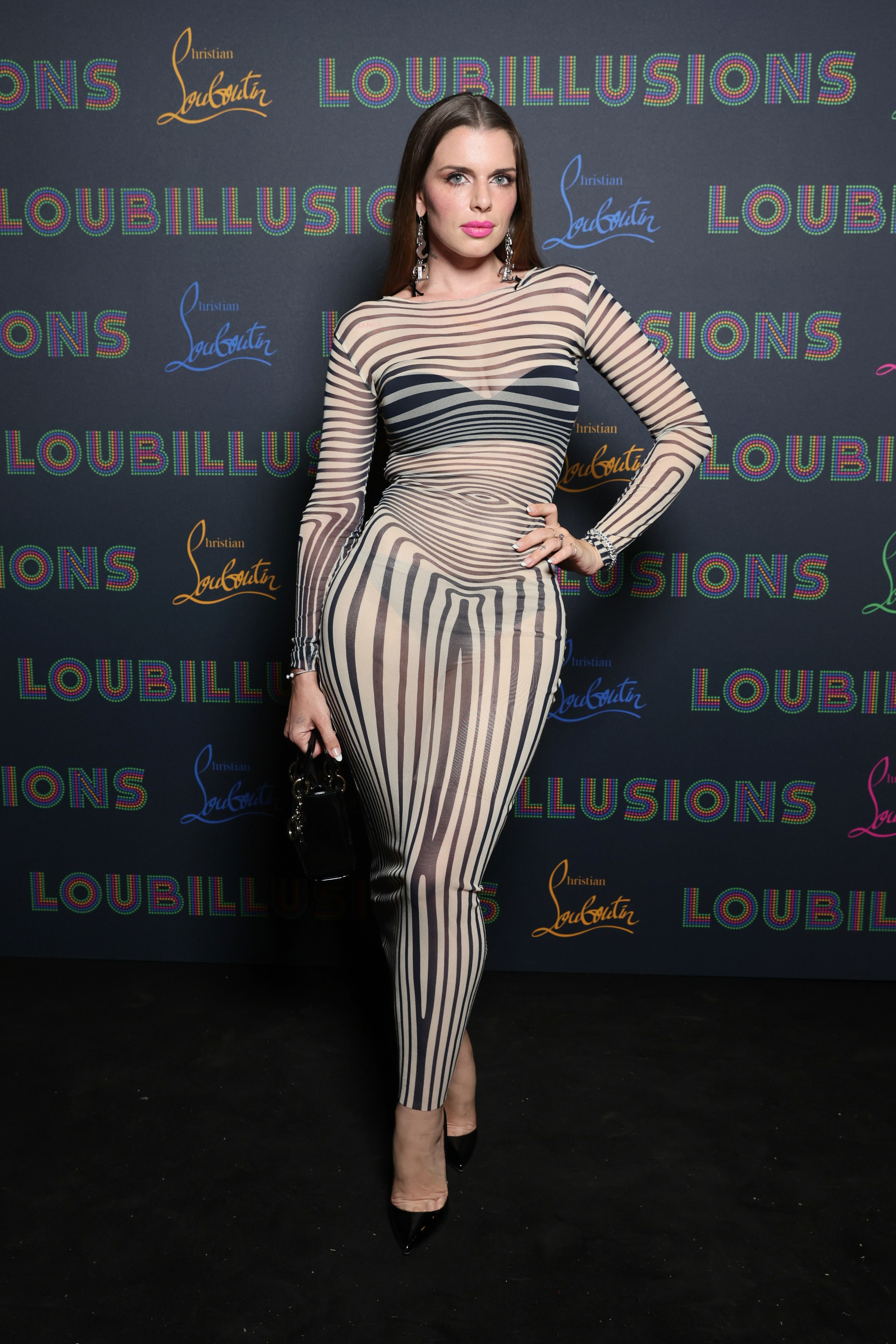 Hours later, Ye revealed he'd sent a truckload of roses to his estranged wife Kim Kardashian, who he's publicly been begging to reunite with over the past few months — in spite of her new relationship with Pete Davidson.
And though Julia didn't initially comment on Ye sending the roses to Kim — who filed for divorce from him a year ago — fans noticed that she quietly commented a bunch of laughing emojis under a report that Judd Apatow had mocked the rapper.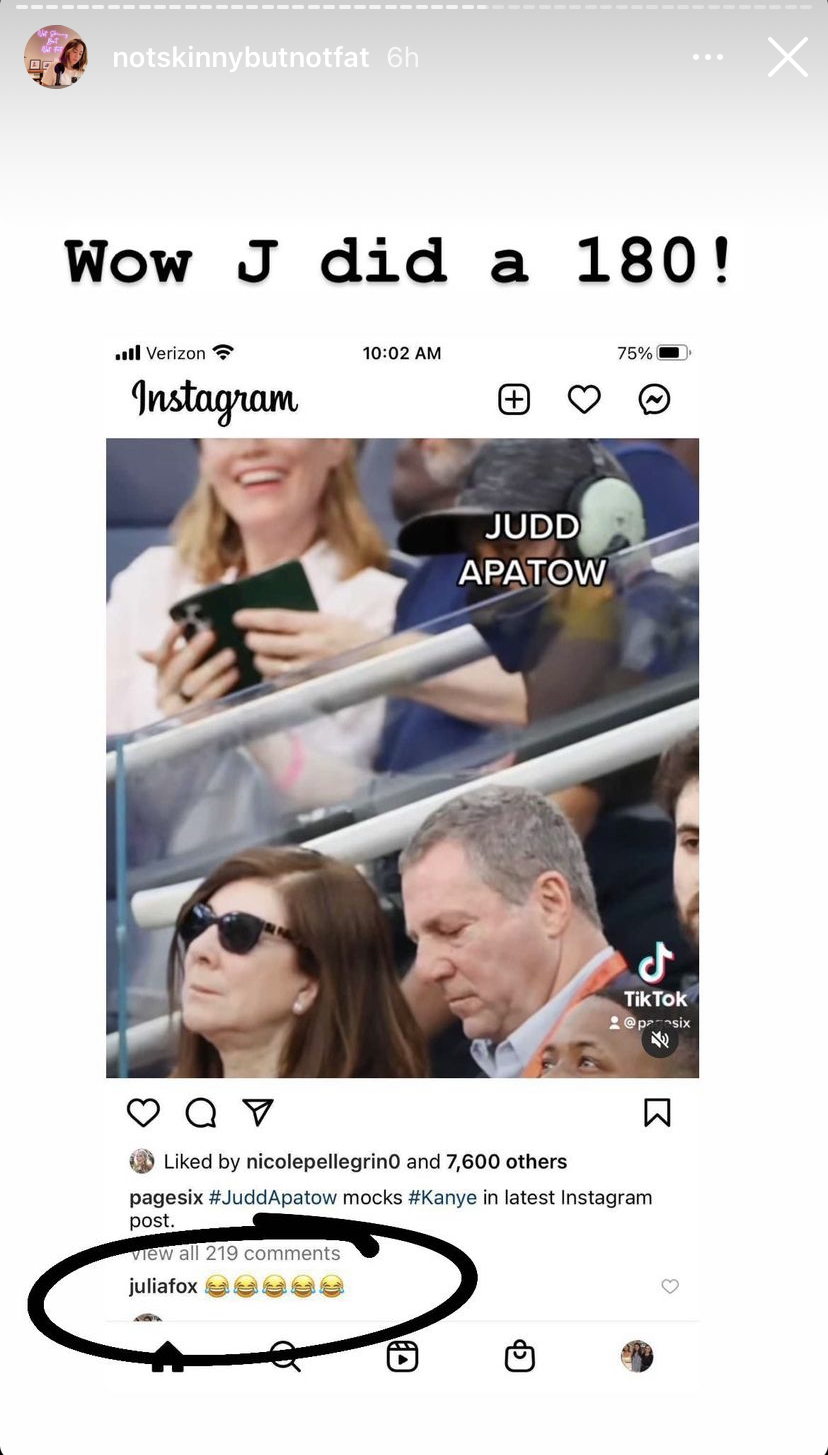 This only fueled the gossip around the split even further, and eventually, Julia took to her Instagram story to explain things in more detail.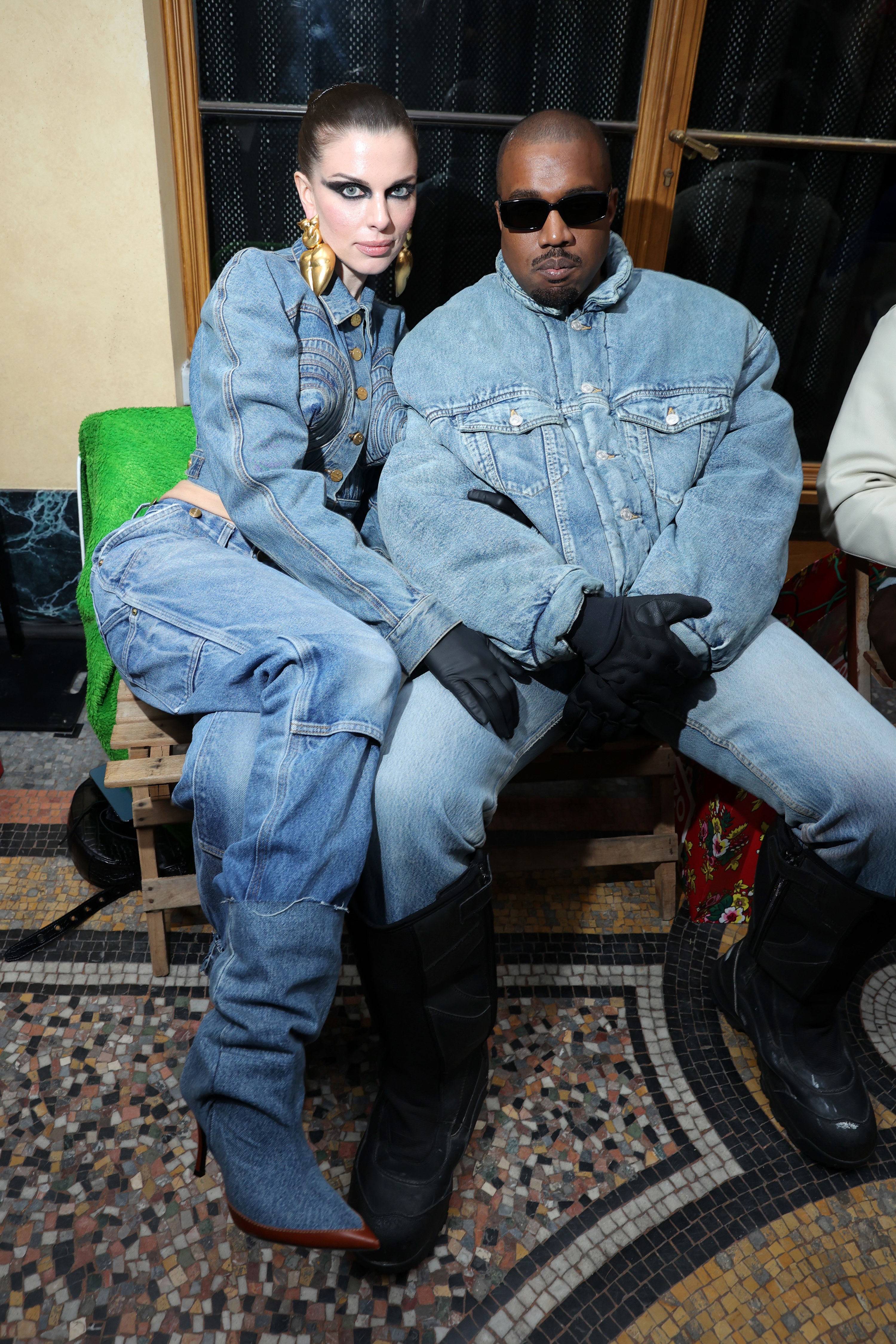 "Y'all would love if I was sooo upset!" she wrote. "The media would love to paint a picture of me [as] a sad and lonely woman crying on plane by myself but it's NOT TRUE!!"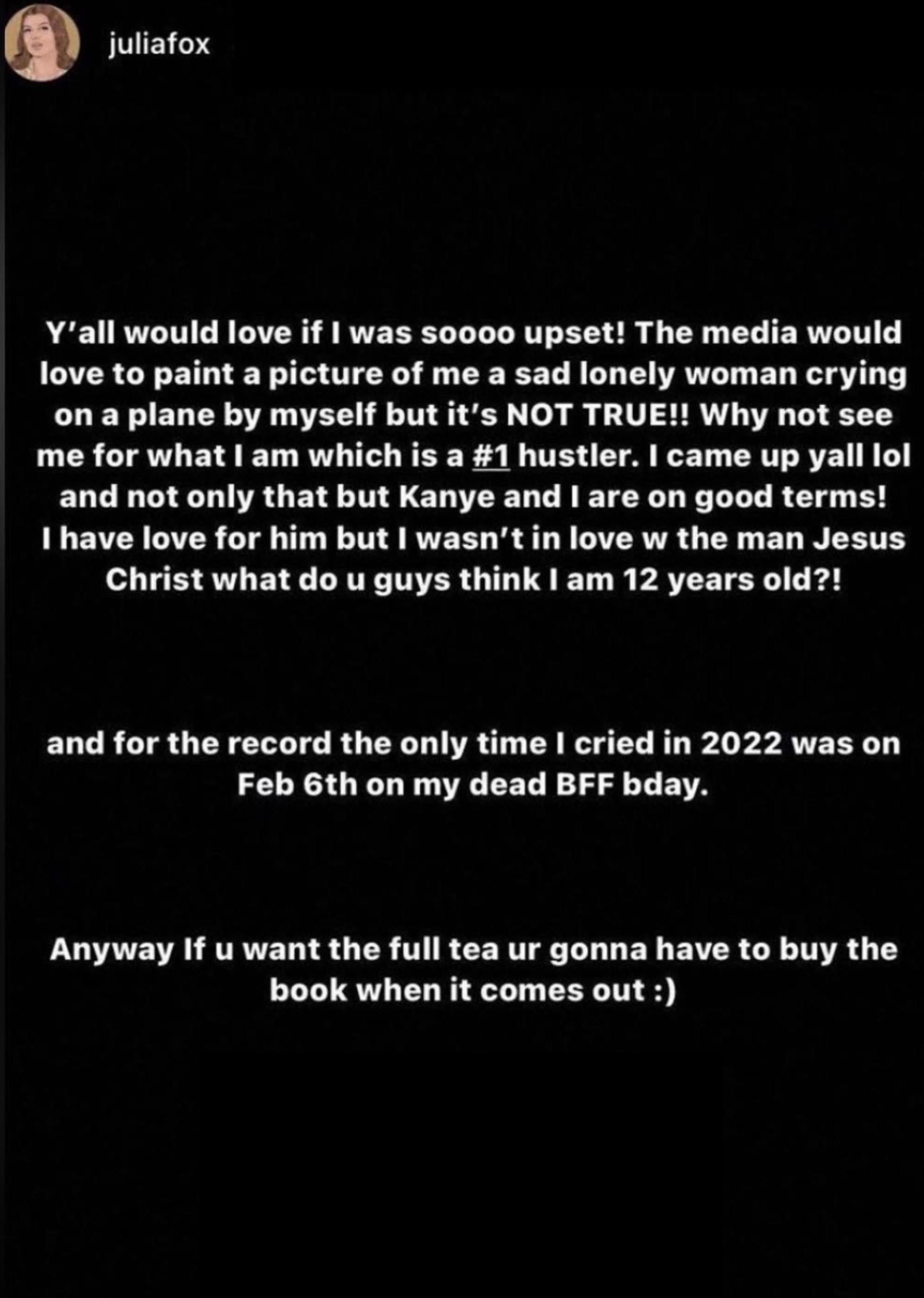 "Why not see me for what I am which is a #1 hustler," she continued. "I came up yall."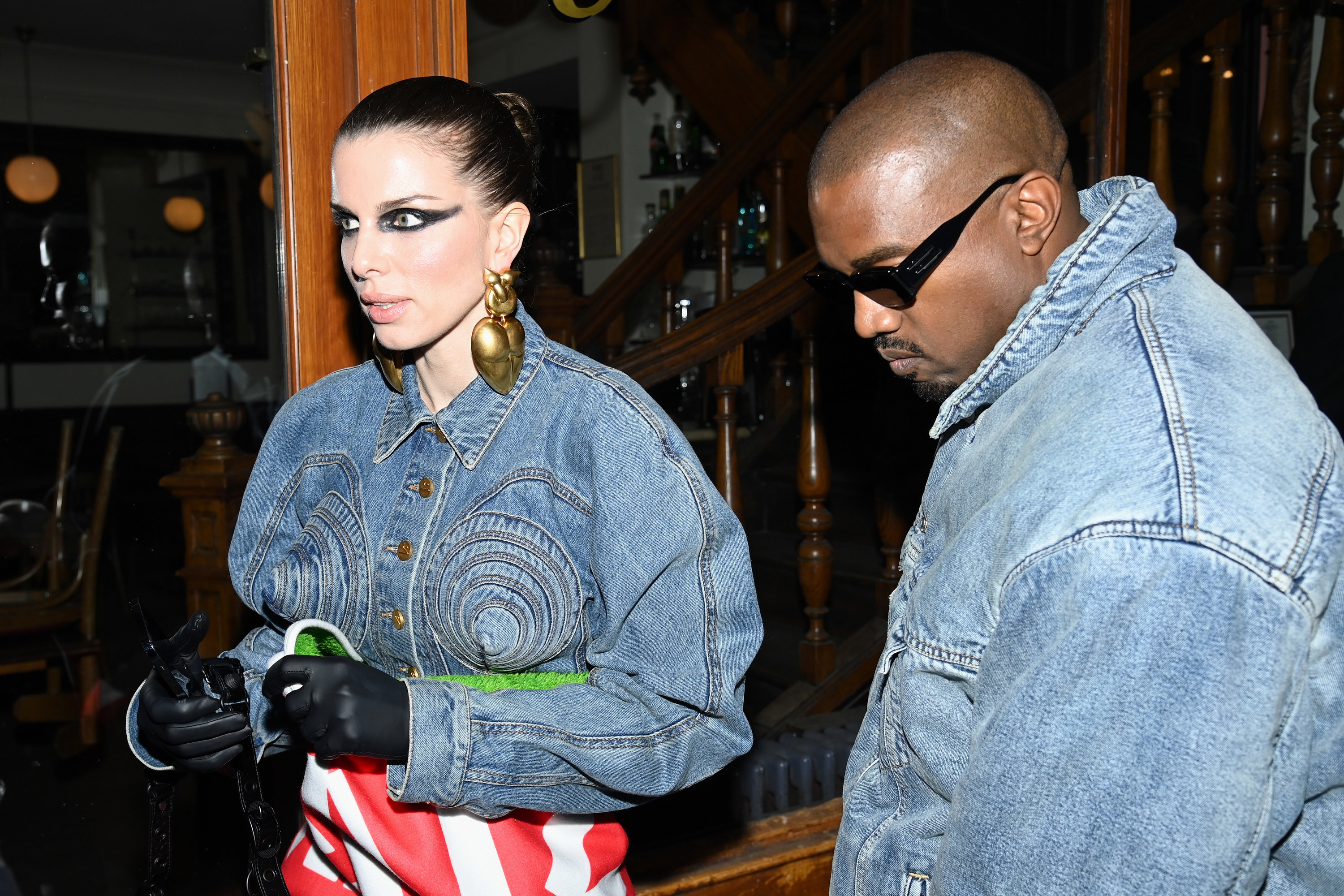 She went on to note that she and Ye are on good terms before revealing that despite what some people may think, she "wasn't in love" with him.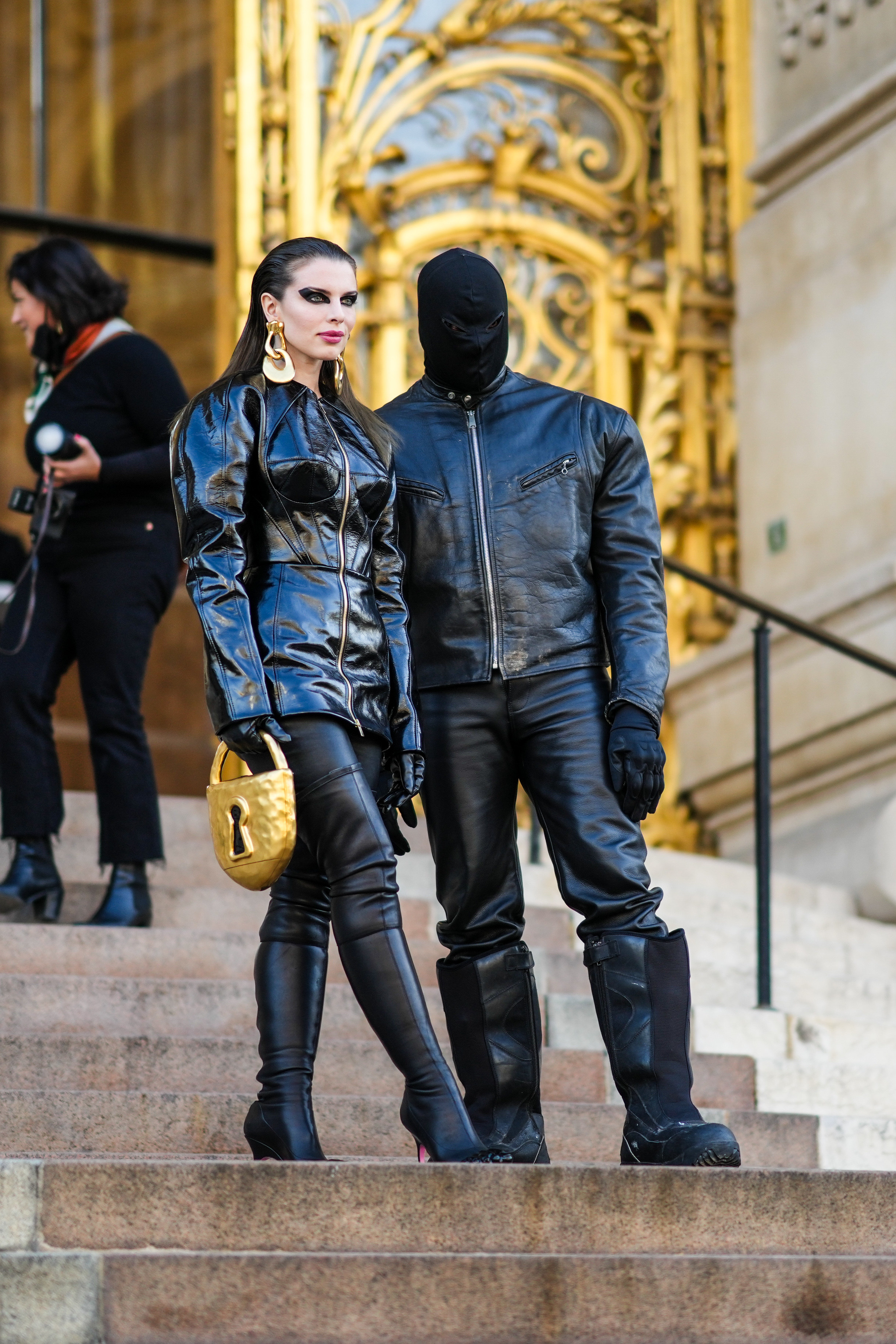 "Not only that but Kanye and I are on good terms! I have love for him but I wasn't in love [with] the man," she wrote. "Jesus Christ what do u guys think I am 12 years old?!"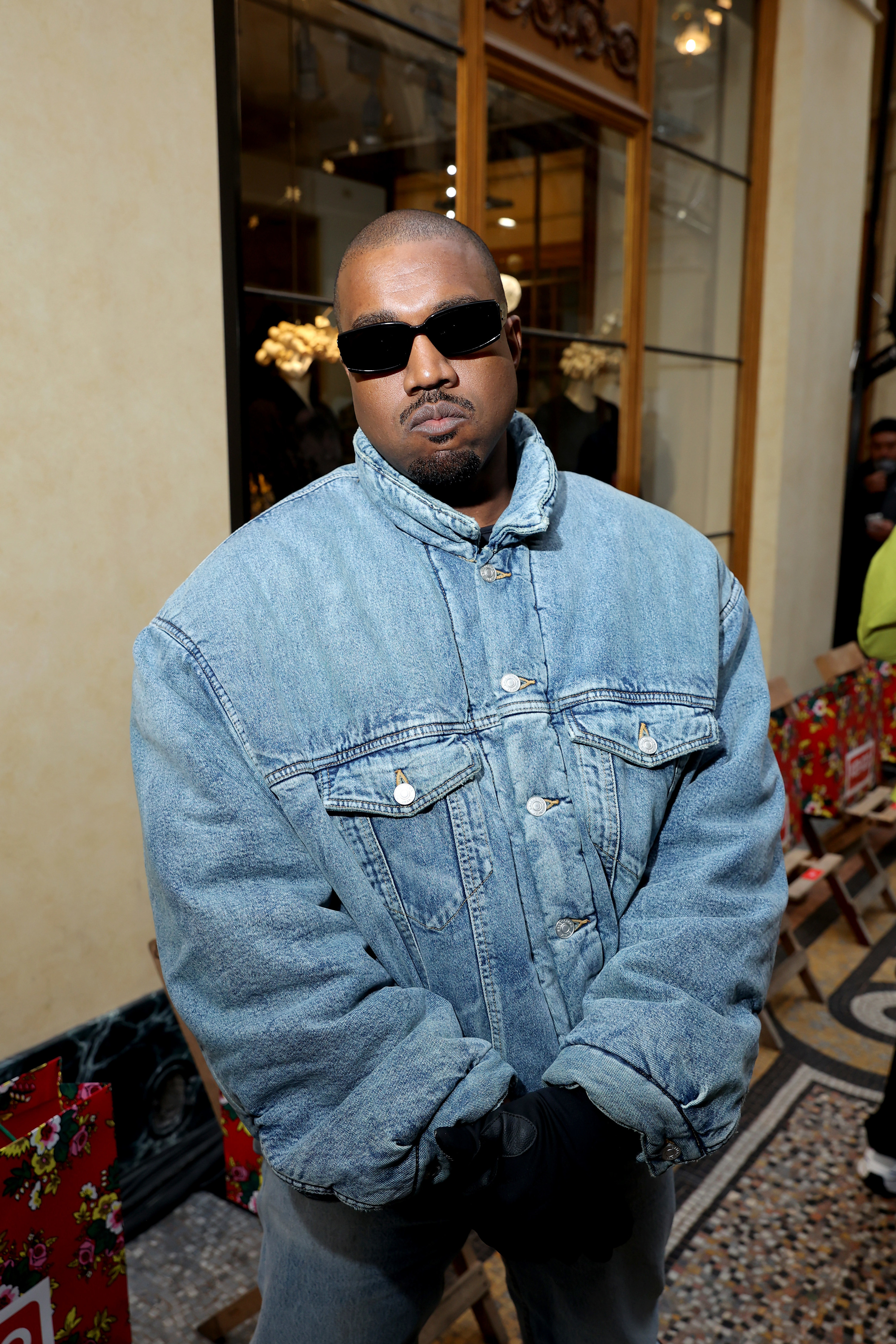 Julia's comment that she "wasn't in love" with Ye came as a surprise to some fans, given that she spent weeks publicly gushing about their romance and admitting she was completely "surrendering" to him.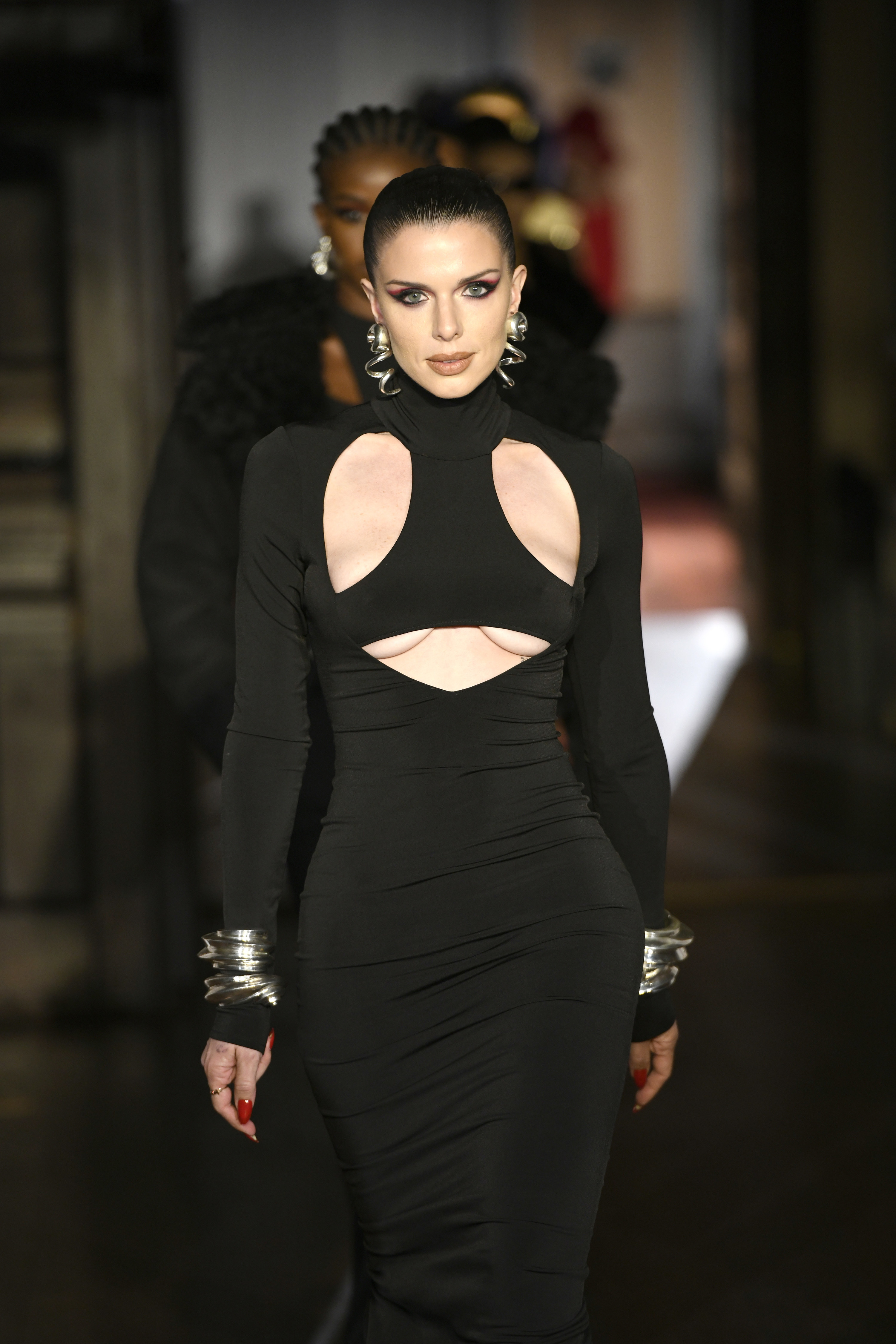 Speaking with Interview magazine on Jan. 15, Julia said: "I'm really surrendering. For someone like me who's such a control freak and always so used to taking care of myself, to just let go and be taken care of is foreign at this point in life."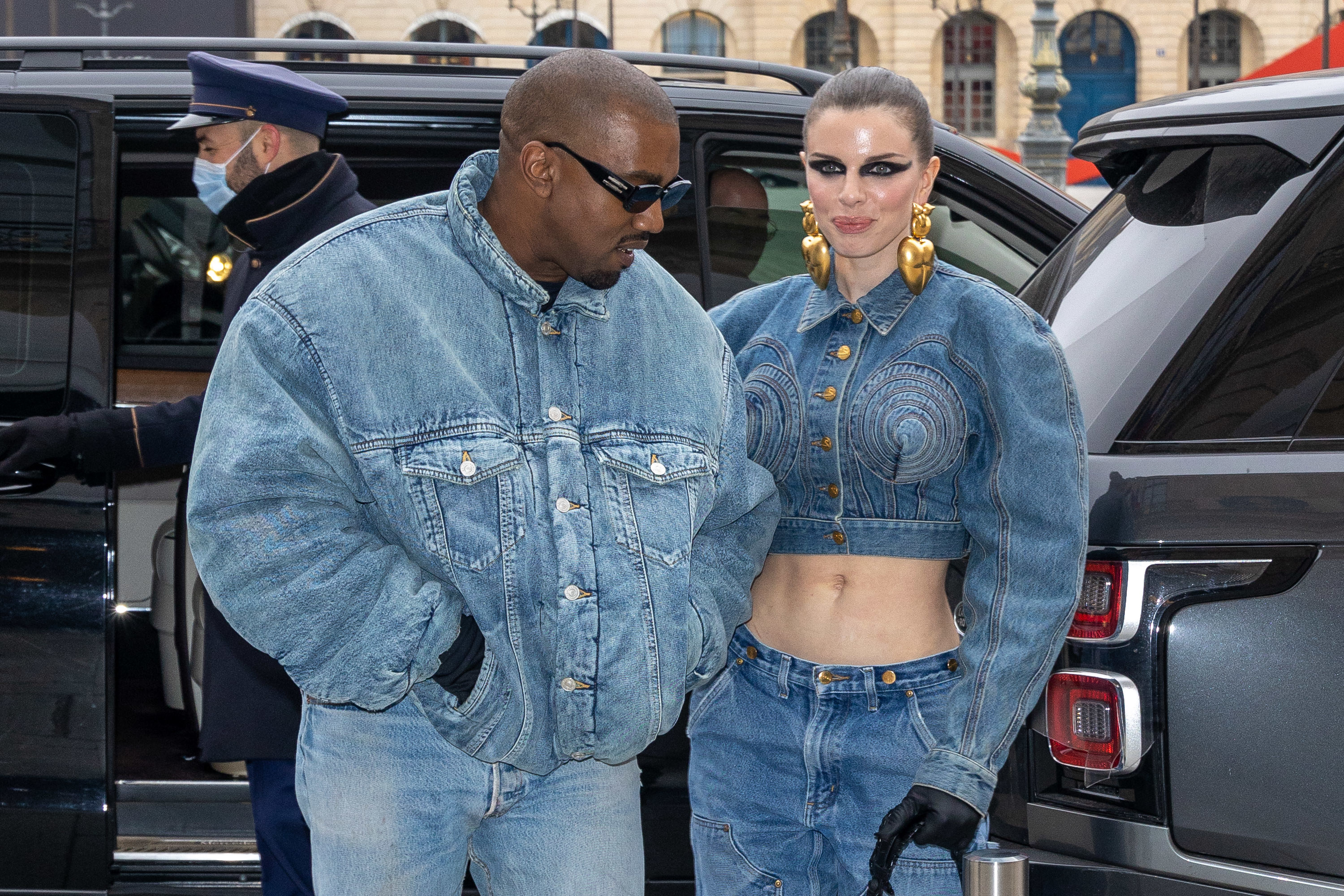 "[With] Ye... [it's] the most instant natural organic attraction and connection," she added. "I just feel really safe with him."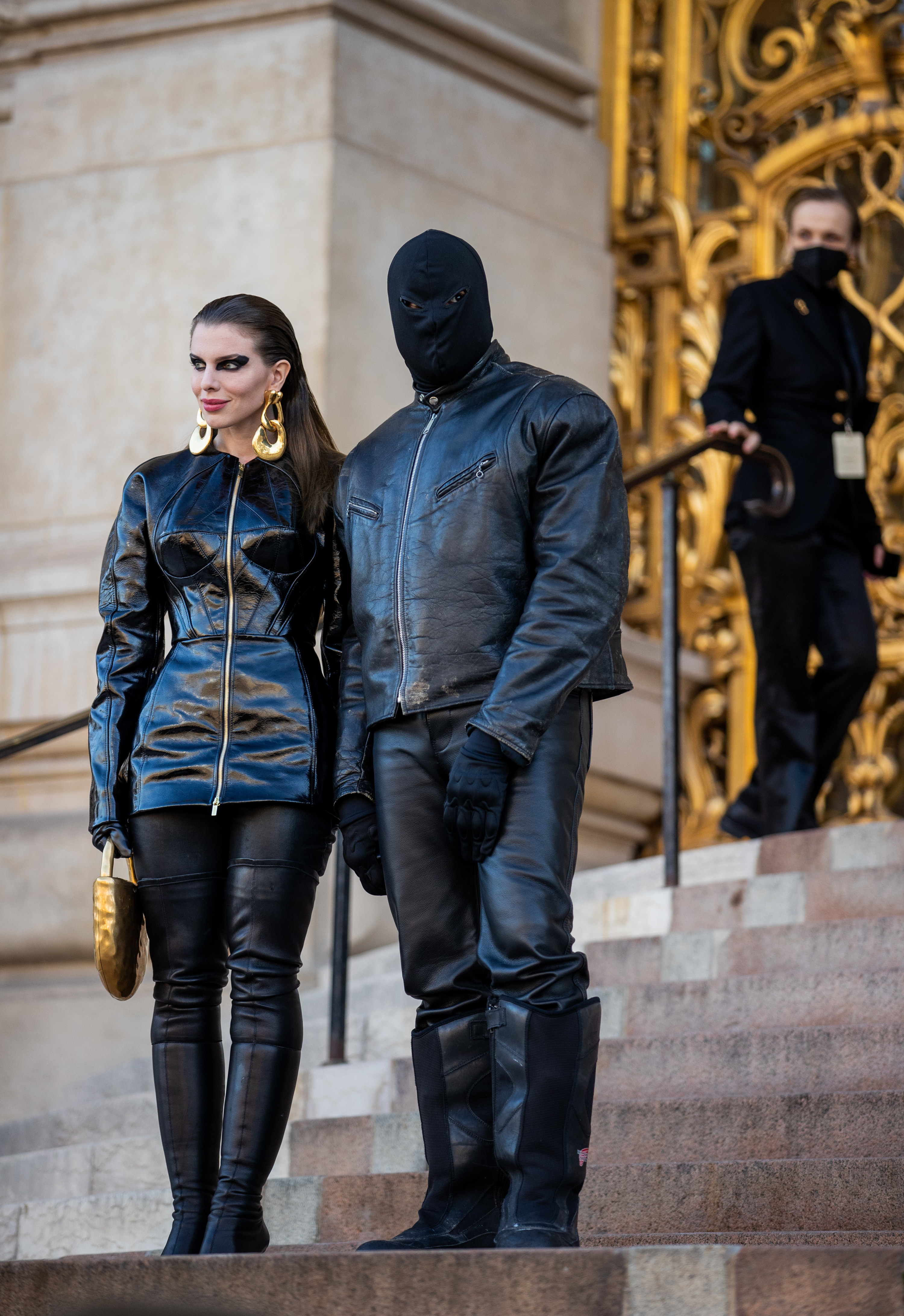 In light of her sudden change of tone after weeks of praising the Yeezy founder, several users accused Julia of "exploiting" Ye for her own personal gain and "clout-chasing" — something she firmly denied a few weeks ago on her podcast, Forbidden Fruits.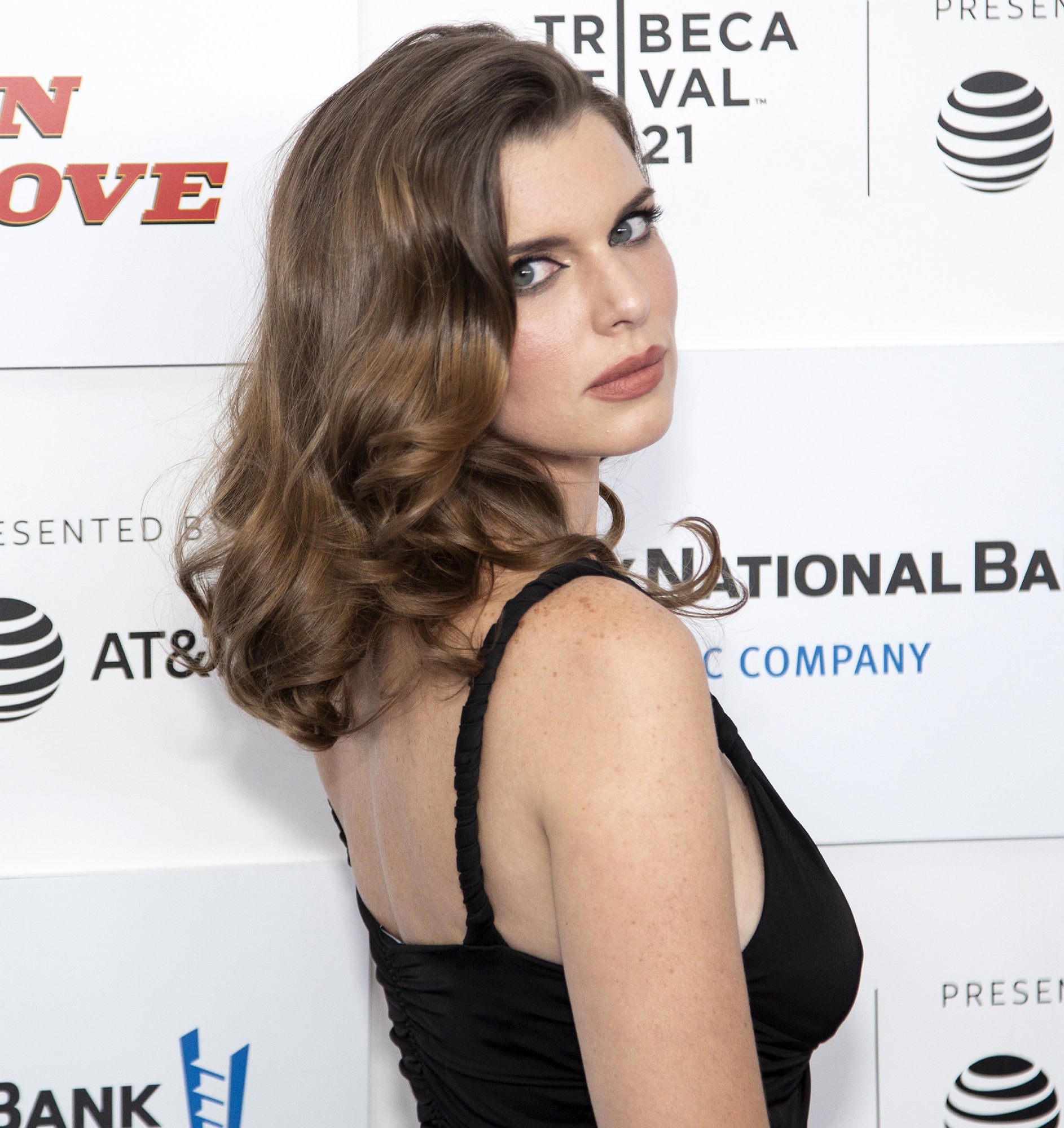 "People are like, 'Oh, you're only in it for the fame, you're in it for the clout, you're in it for the money,'" she said on Jan. 21. "Honey, I've dated billionaires my entire adult life, let's keep it real."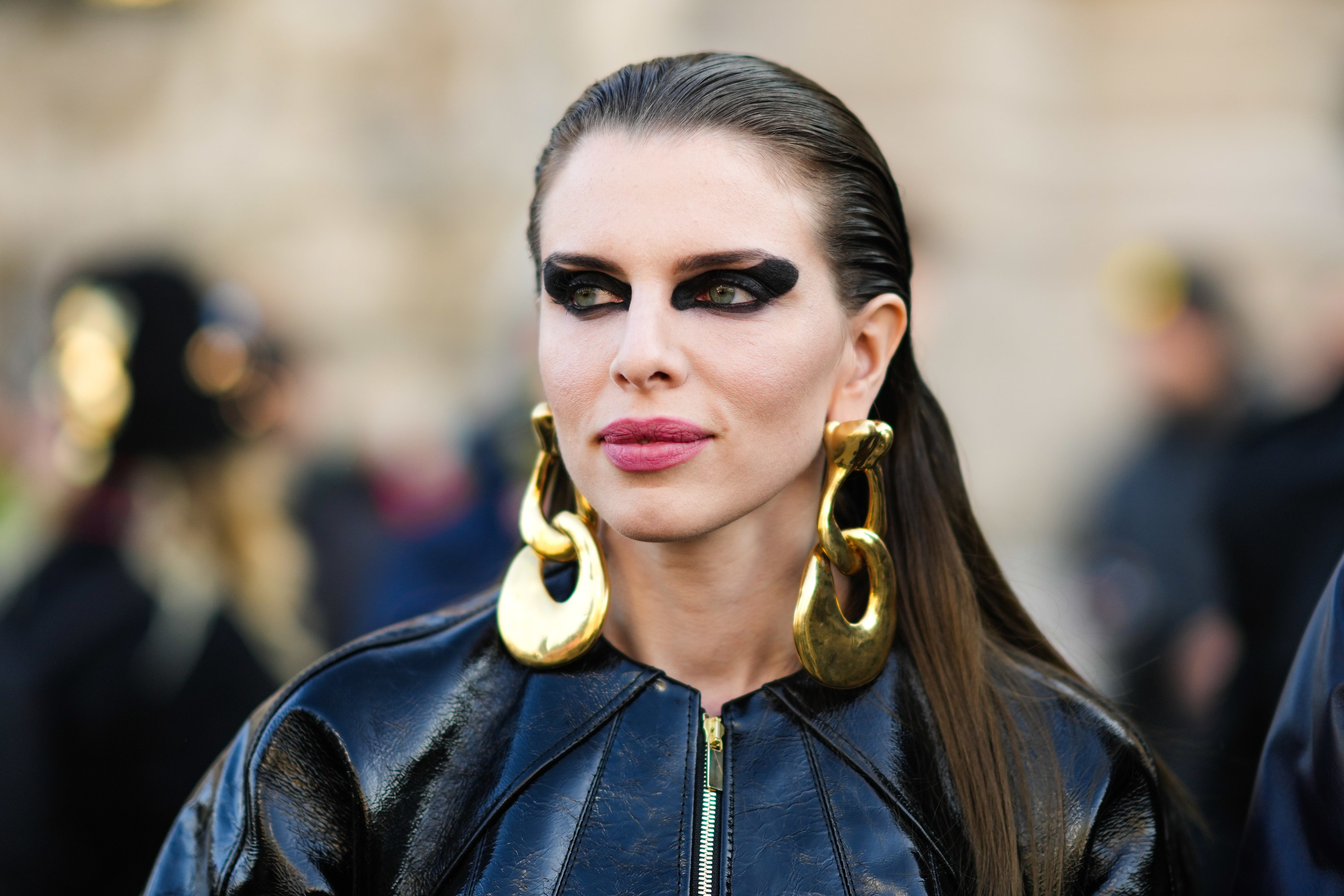 Now, noticing one Instagram comment in particular that called her "desperate" for "attention," Julia decided to respond under the post.
The comment read, "@juliafox You talked about the man in the press like you were married. Just desperate for the attention. Wasn't even 15mins, maybe like 2 mins of fame."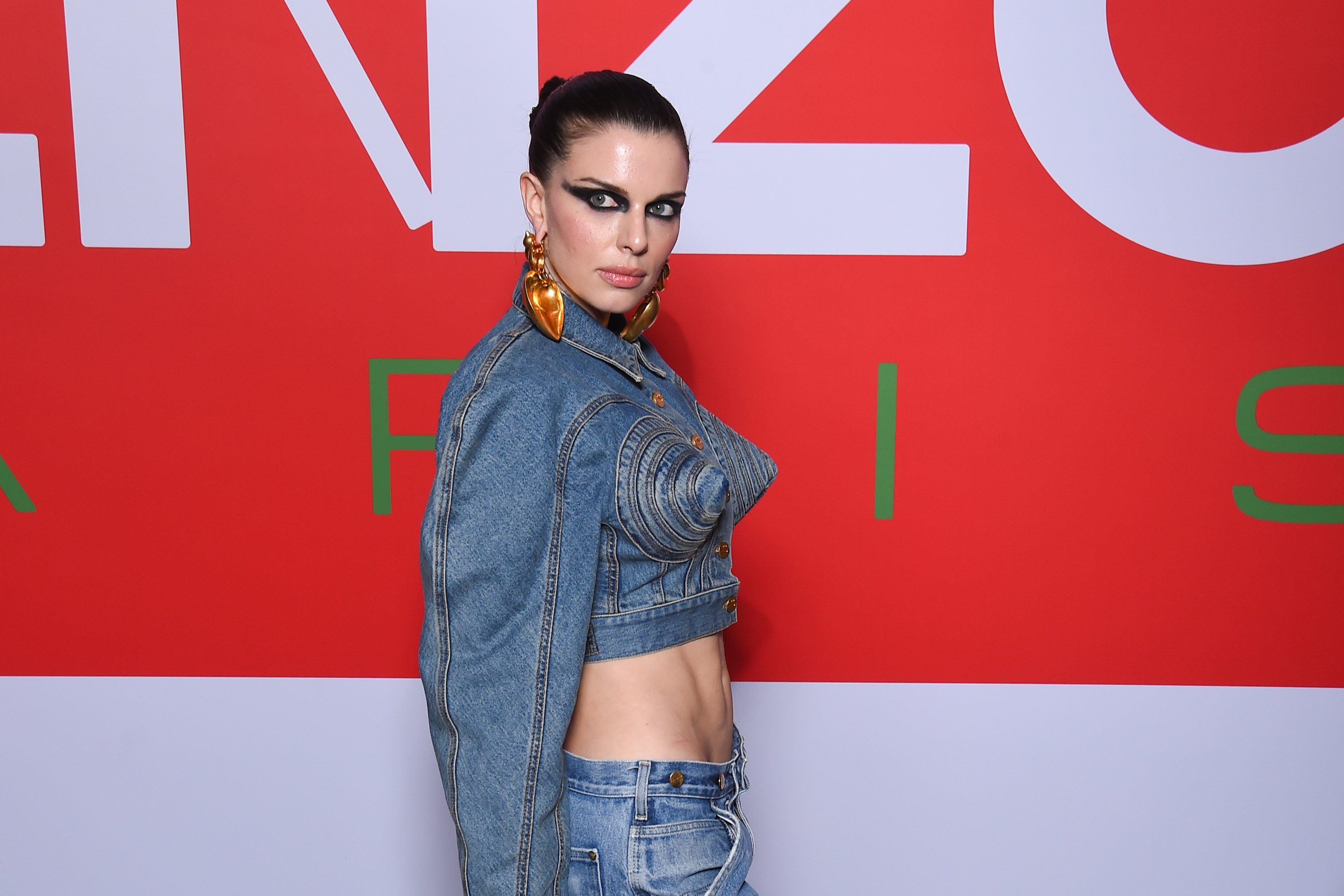 Publicly replying, Julia claimed that Ye "wanted" her to gush about him in the press. She wrote, "he fucking wanted me to!!!!!"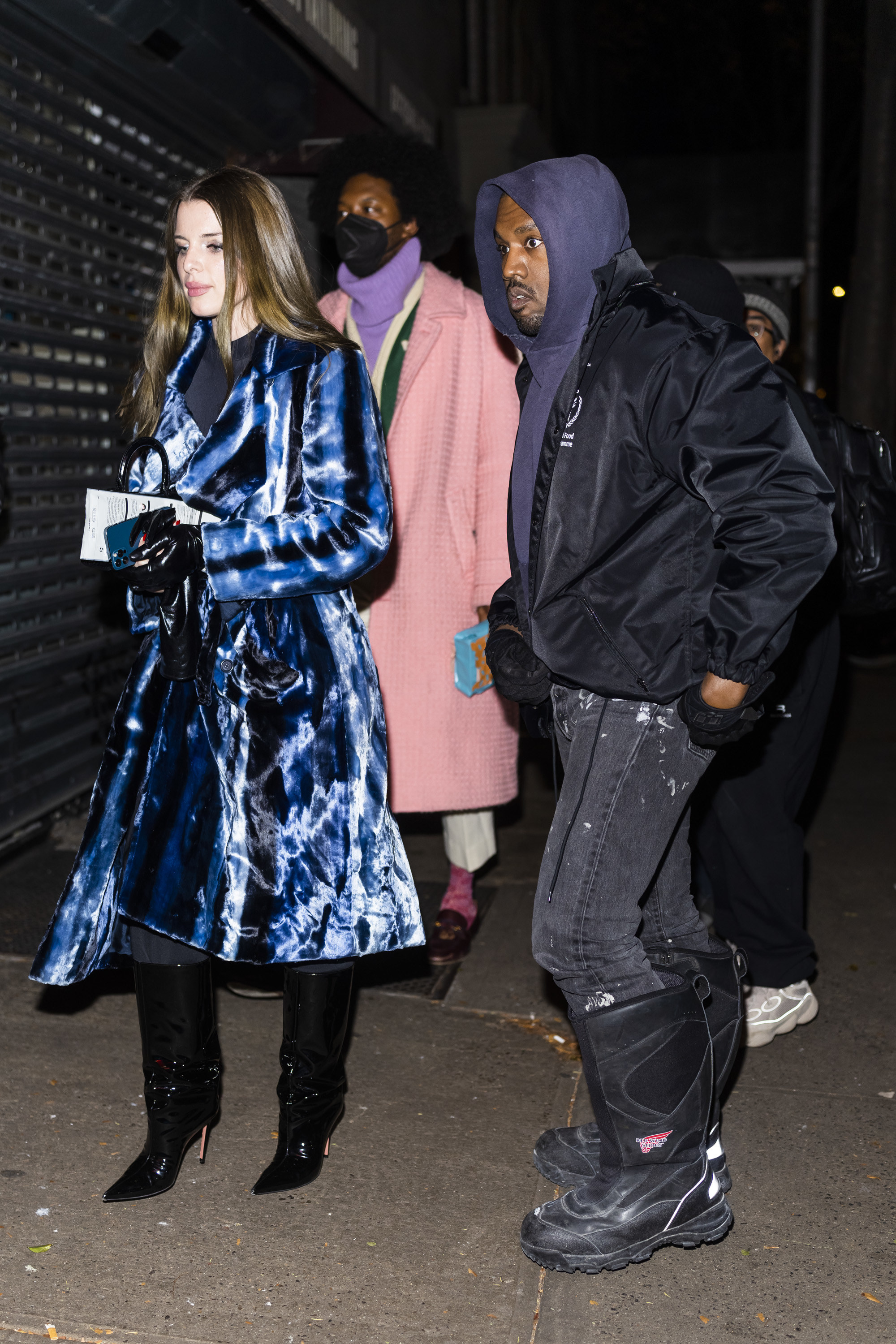 Though unverified, Julia's claim about Ye seemingly confirms the long-running speculation that he was flaunting their relationship with the hopes of making Kim jealous.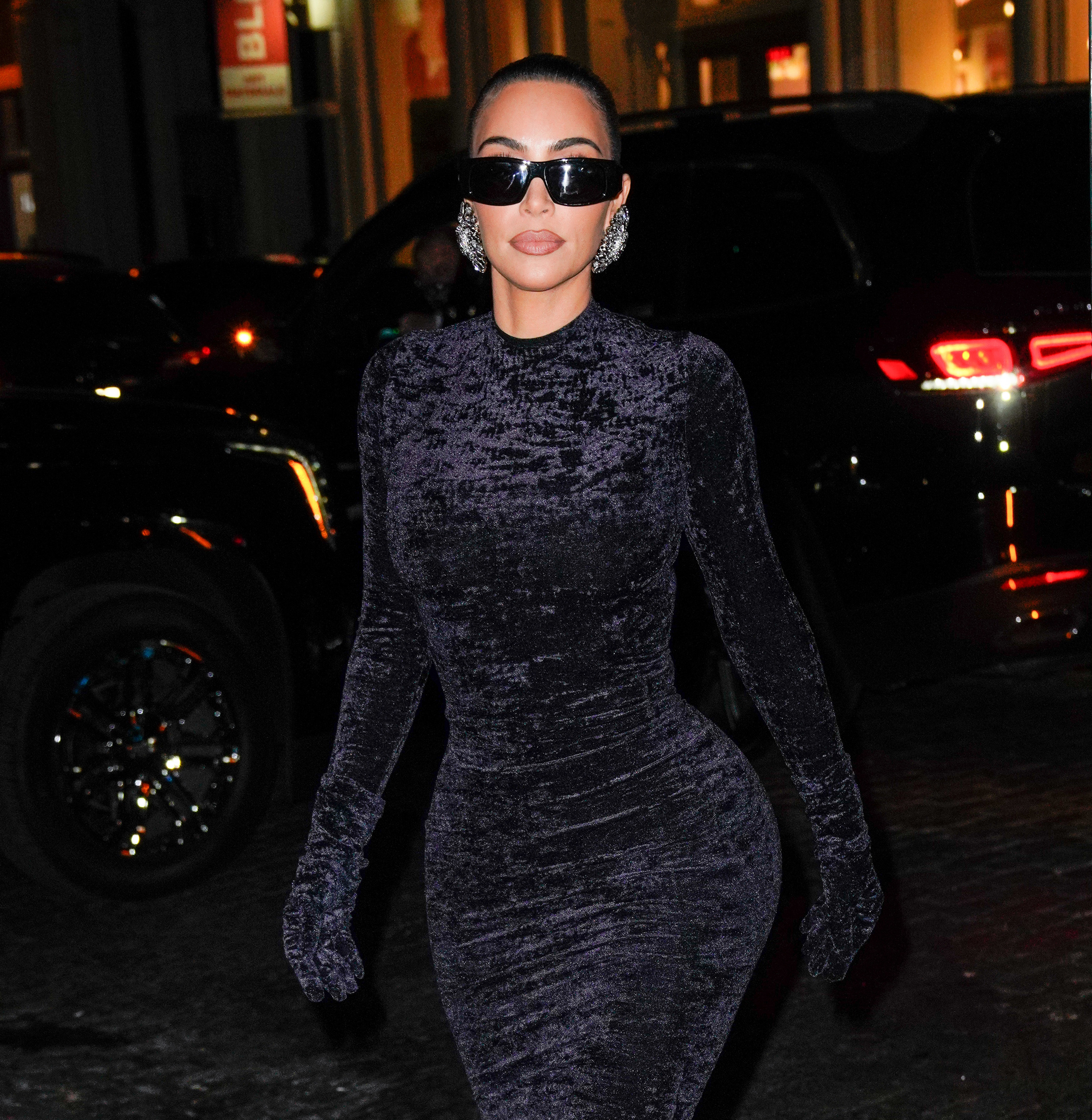 When the pair started dating in January, just weeks after Ye begged his ex Kim to "run right back" to him on stage at a concert, sources close to the rapper alleged that his new relationship with Julia was all "a desperate play for attention."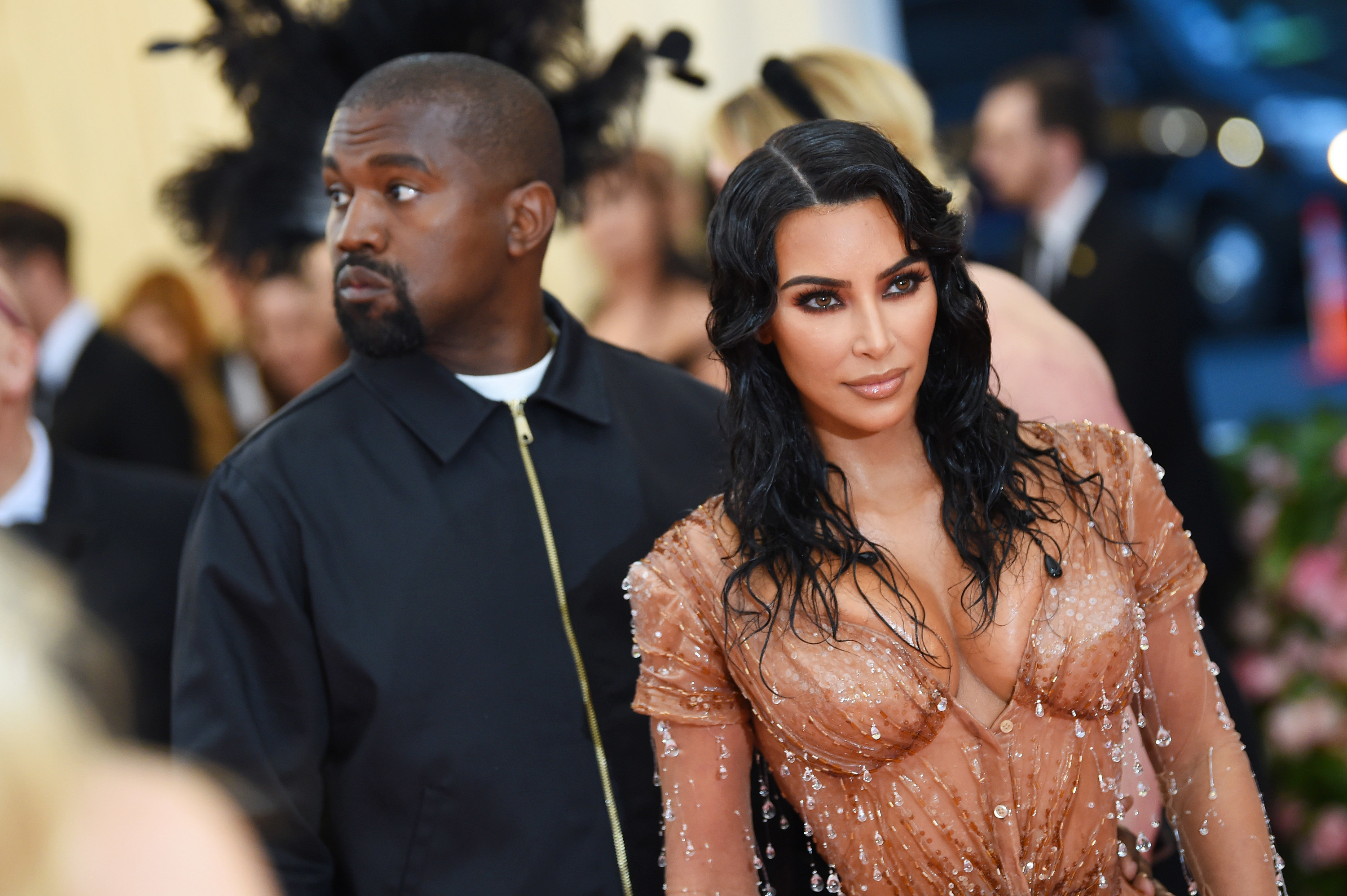 In fact, Julia and Ye's short-lived romance was constantly overshadowed by his repeated attempts to reunite with Kim, which led to confusion around Julia's position in his life.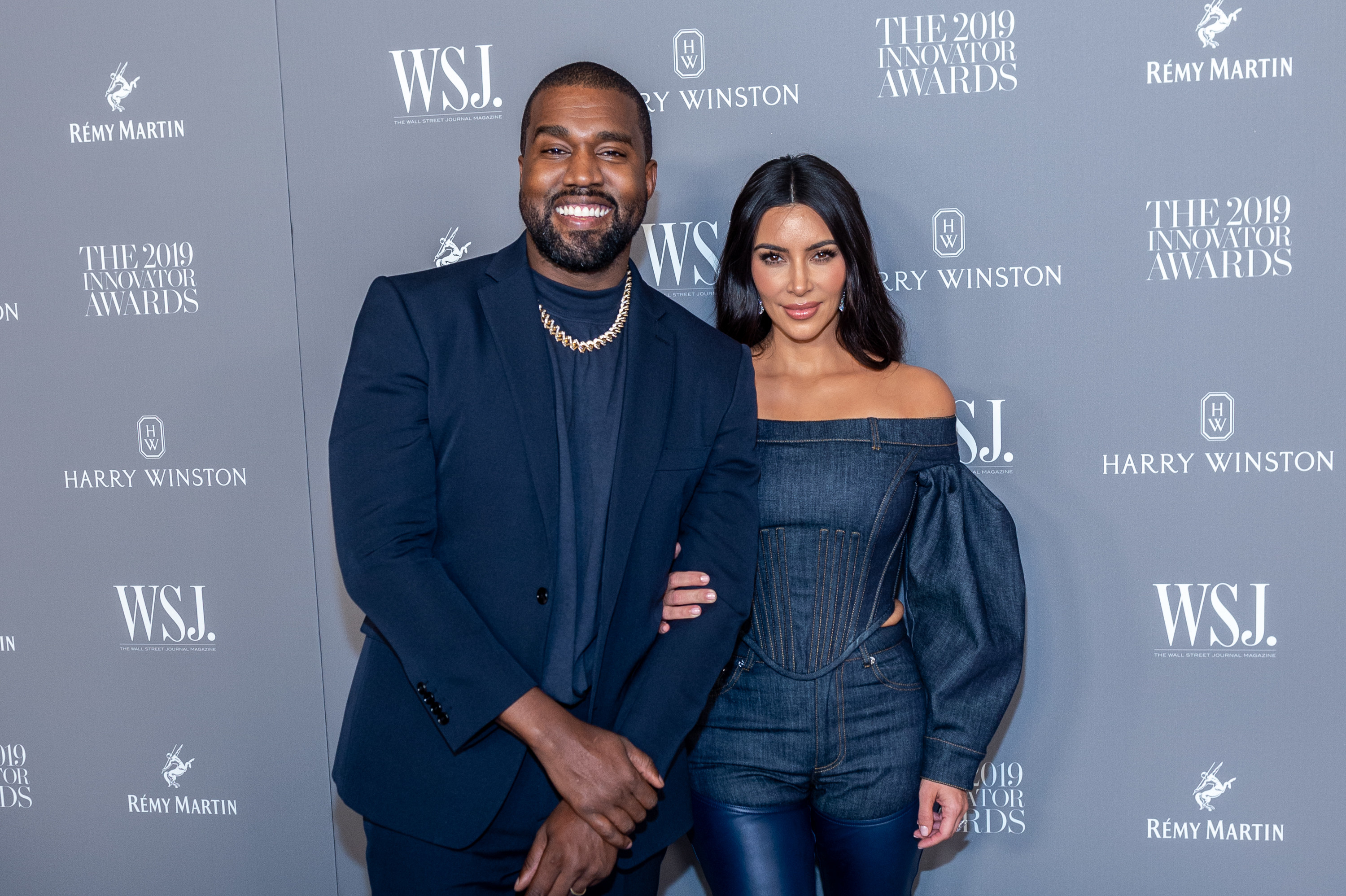 Fans were especially left puzzled last week after Julia appeared on the Call Her Daddy podcast and revealed she was well aware of Ye's "residual feelings" toward his ex.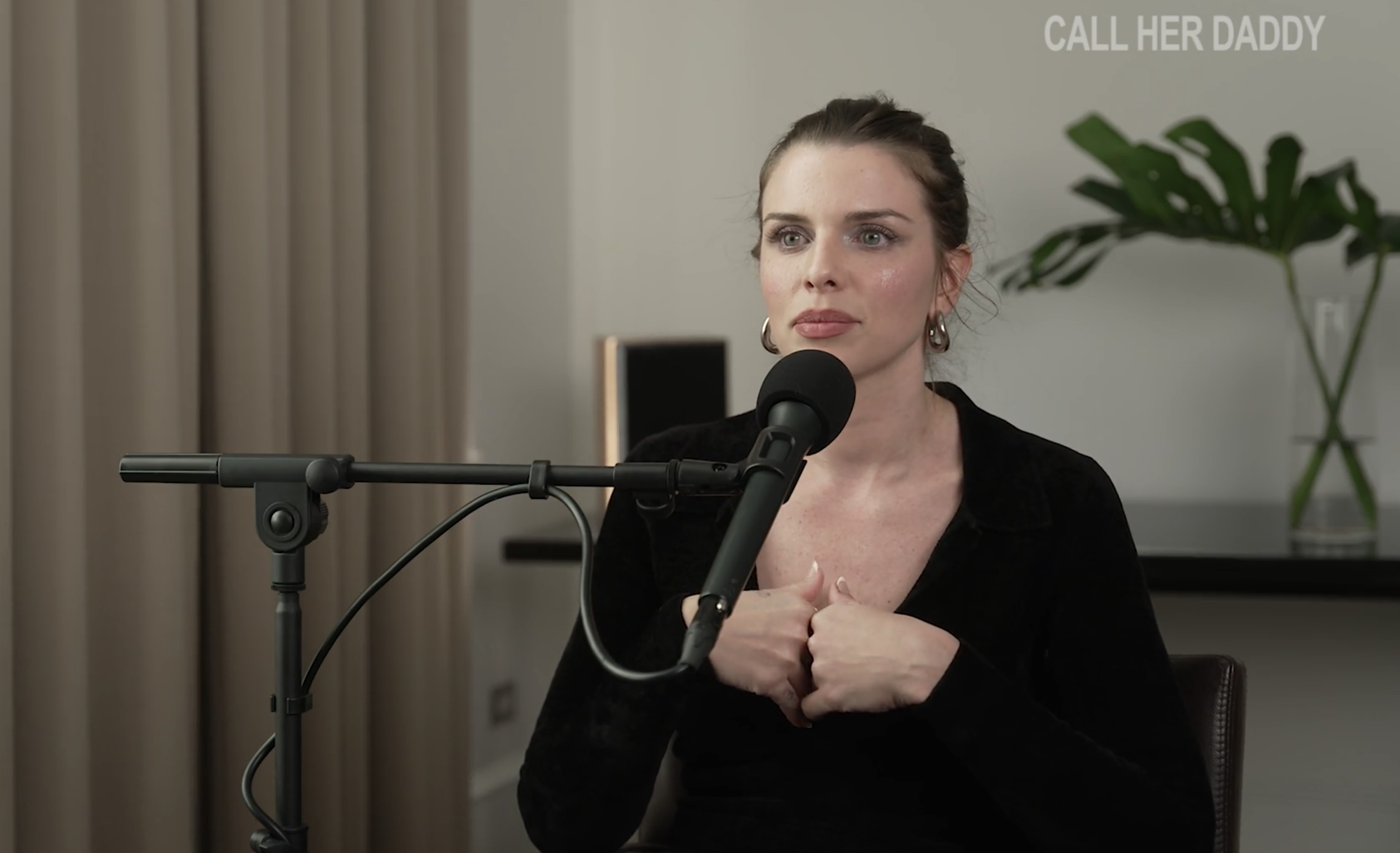 "I'm sure there's still some residual feelings, and that's normal, it's human," she told host Alex Cooper of Ye's feelings toward Kim.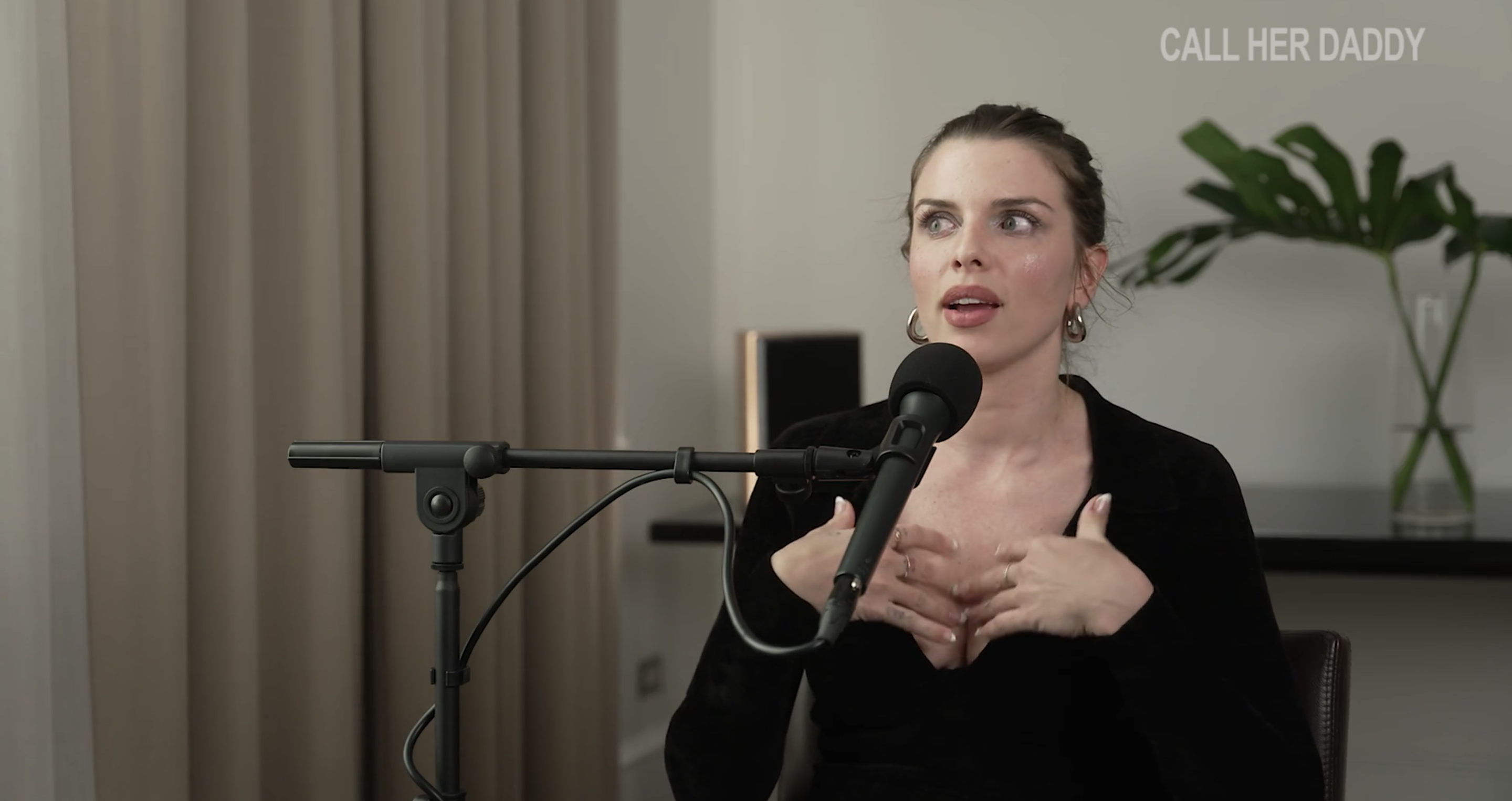 "I also know that he's with me now. And that's all that matters," she added, while revealing that the two called each other "boyfriend" and "girlfriend" at that stage.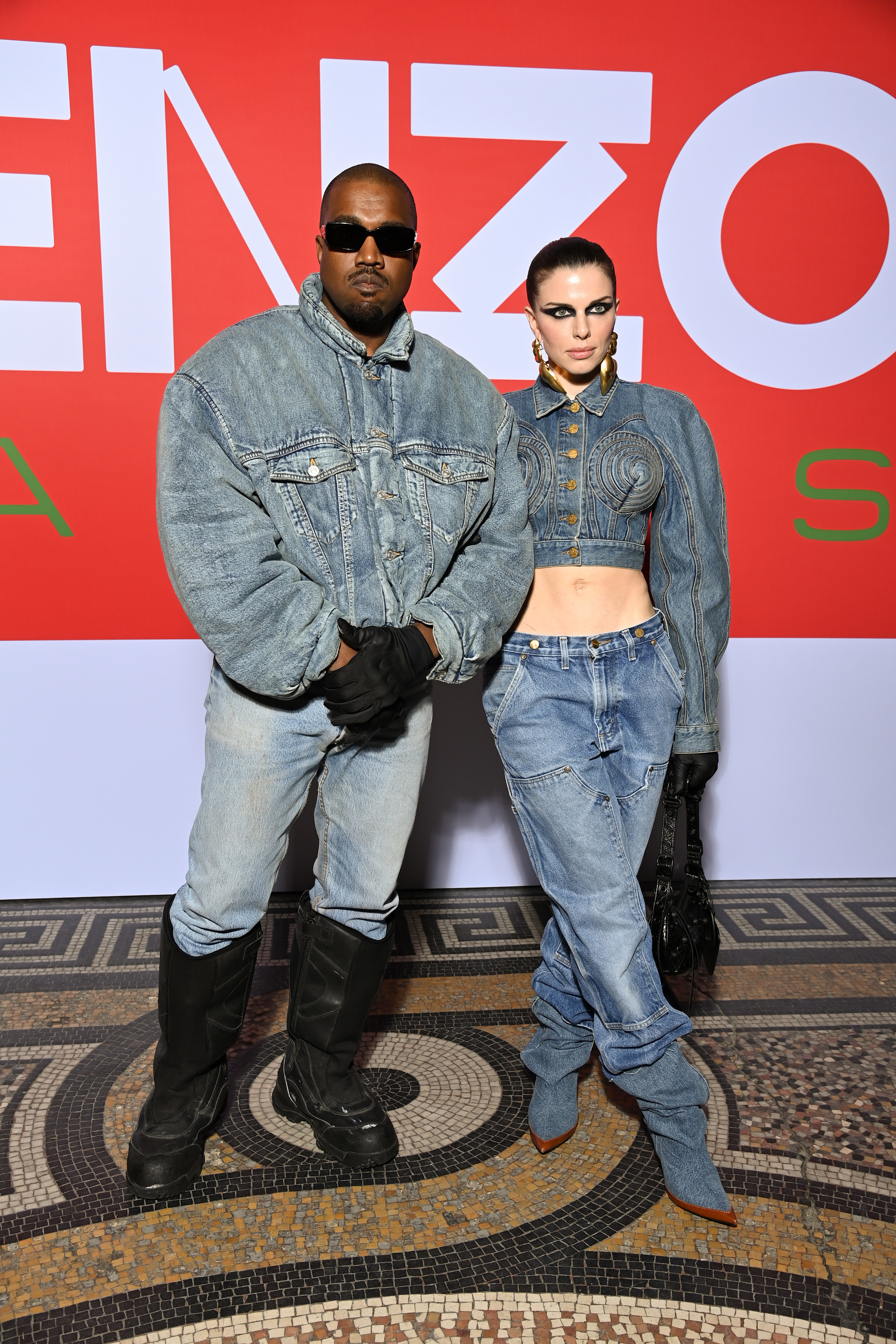 But fans became even more confused when Ye took to Instagram — hours after the podcast episode aired — and publicly begged God to be reunited with Kim and their children.
Sharing a collage of photos of Kim and the kids from her US Vogue cover, Ye wrote: "GOD PLEASE BRING OUR FAMILY BACK TOGETHER."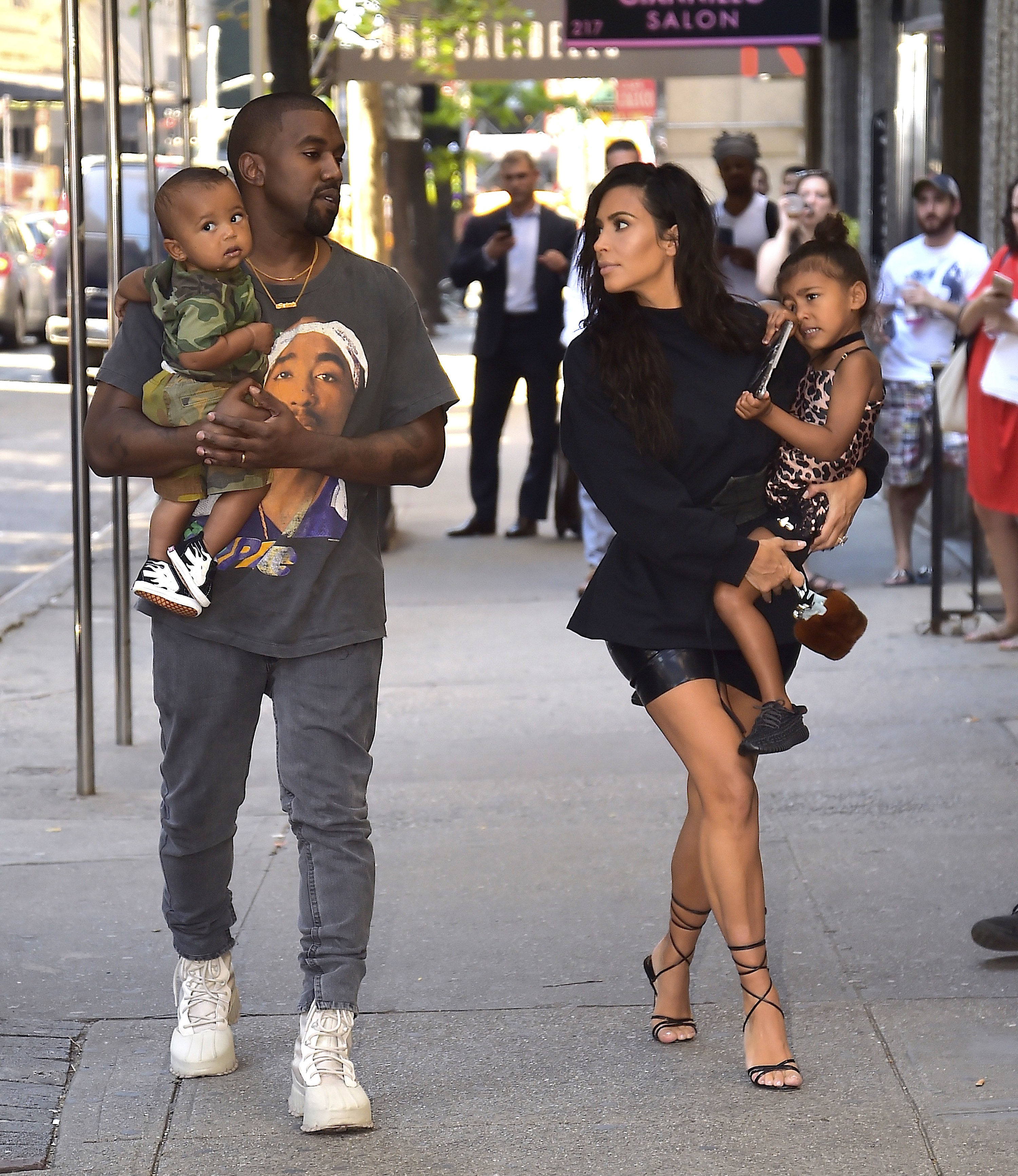 Ever since making his plea public, Ye has continued to beg for Kim back with a series of cutting posts shared to — and quickly deleted from — his Instagram account.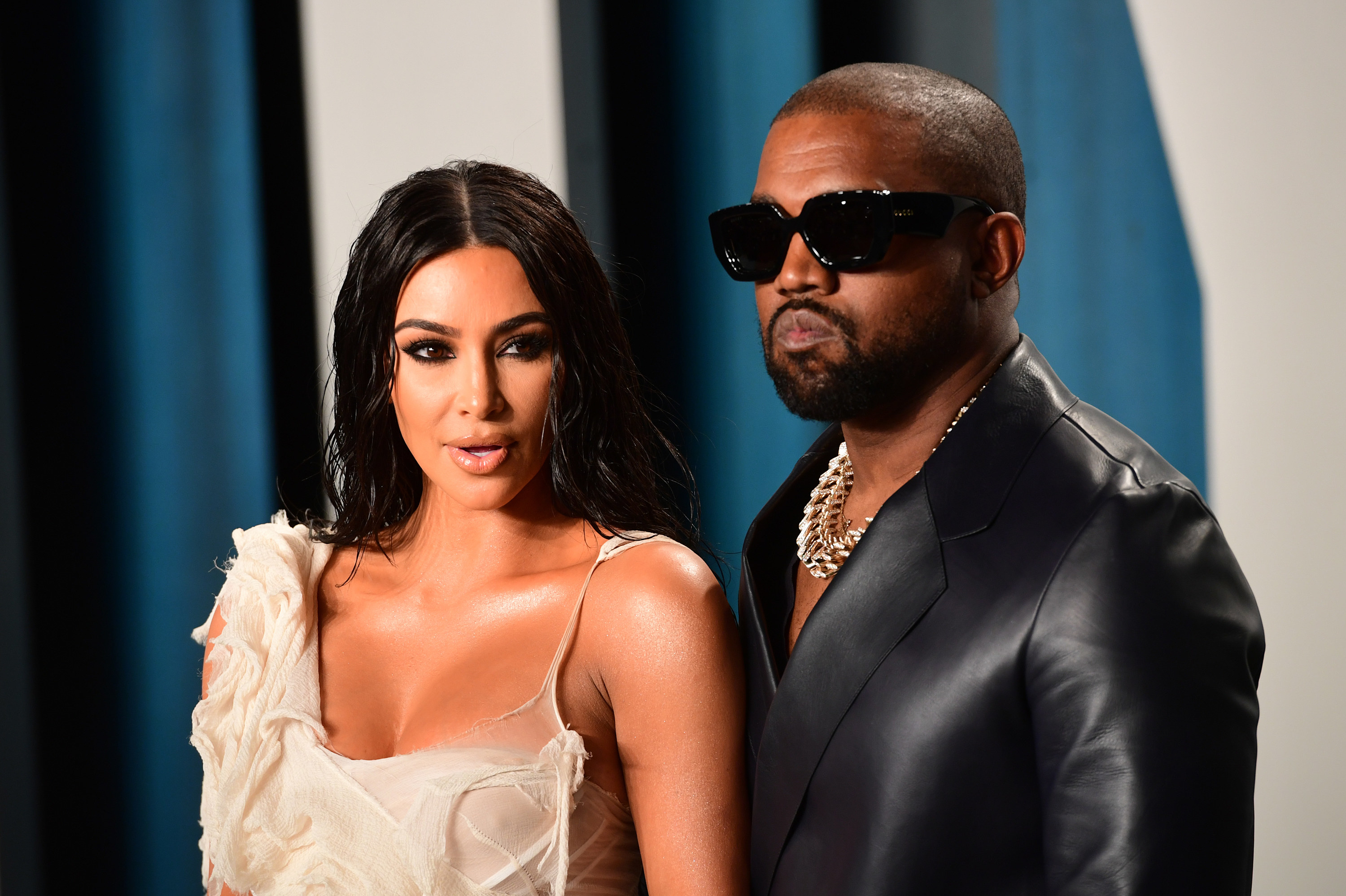 Many of Ye's posts took aim at Kim's boyfriend, Pete, with the rapper brutally accusing him of destroying their family and leaking private text messages between them.