If you missed it, Aubrey went viral after appearing super annoyed when onstage with her White Lotus costars at the 2023 Screen Actors Guild awards on Sunday night.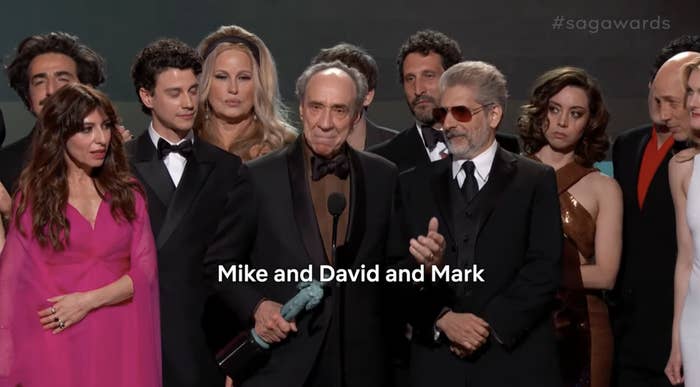 Aubrey and Jon, who play Harper and Greg respectively in the hit HBO show, joined the rest of the Season 2 cast onstage as they accepted the accolade for Outstanding Performance by an Ensemble in a Drama Series.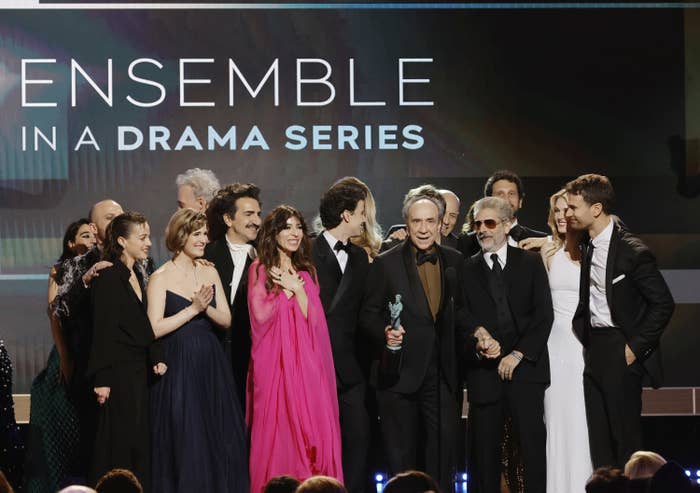 And while their fellow cast member F. Murray Abraham delivered a powerful acceptance speech on behalf of the entire group, Aubrey could be seen in the background looking visibly angry — namely after Jon whispered something in her ear.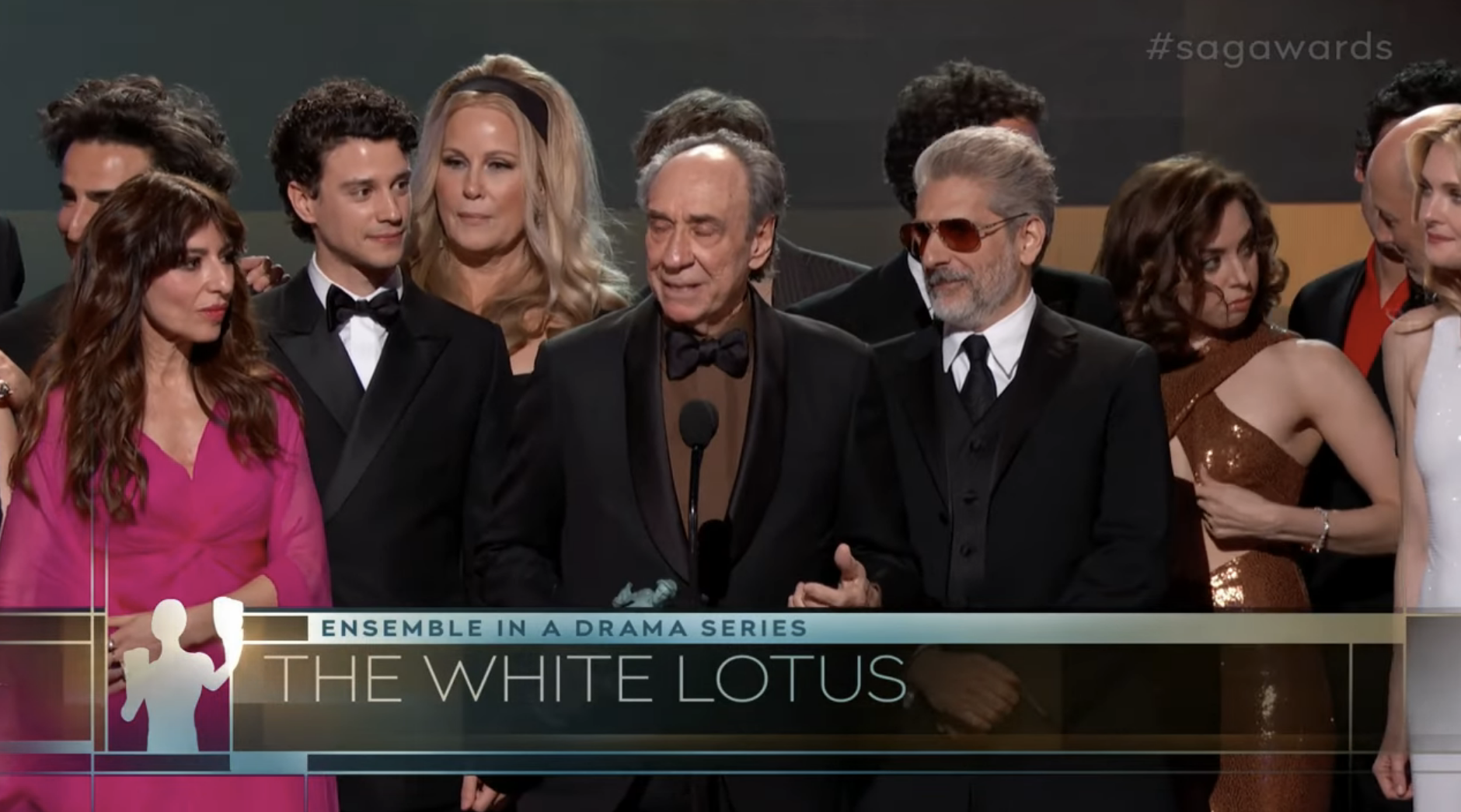 Given that the dress featured a potentially risqué cutout design, several people immediately guessed that Jon was warning Aubrey of a wardrobe malfunction.
And now, Jon has revealed that this is exactly what went down.
Speaking with Page Six on Monday, Jon clarified that he told Aubrey she "might want to fix" her dress after he noticed her underboob was popping out from beneath the straps.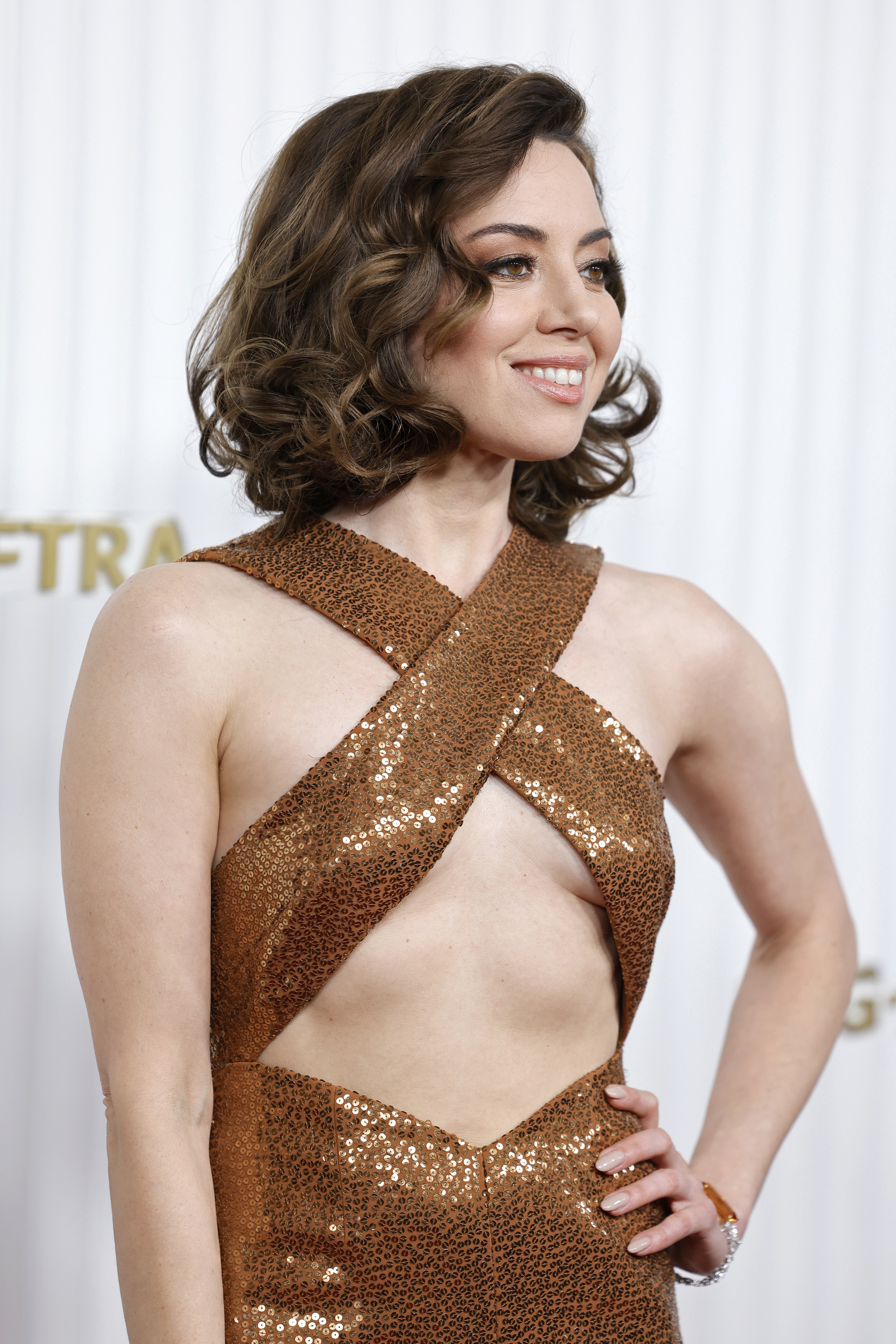 As for Aubrey's expressive reaction, Jon said, "I think what she was intimating is why would that be a problem if my nipple is showing. That's her humor — she has that dry, dead-pan wit; that's her biting wit."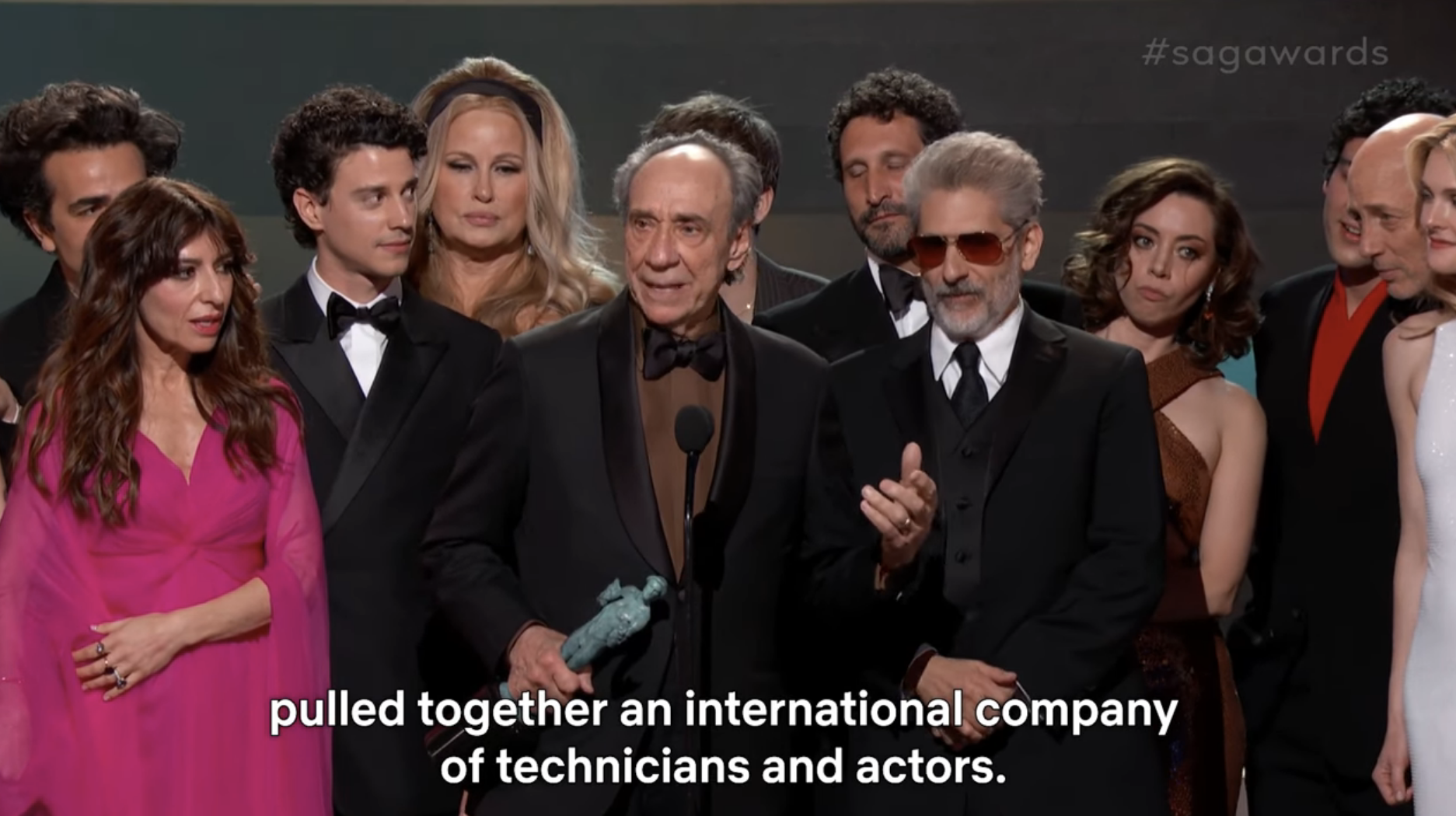 But while all was well and good between the costars, Jon admitted he was super upset to see that his and Aubrey's exchange had turned into a "creepy moment" after going viral across social media — so much so that he texted her the next morning to double-check that she was OK.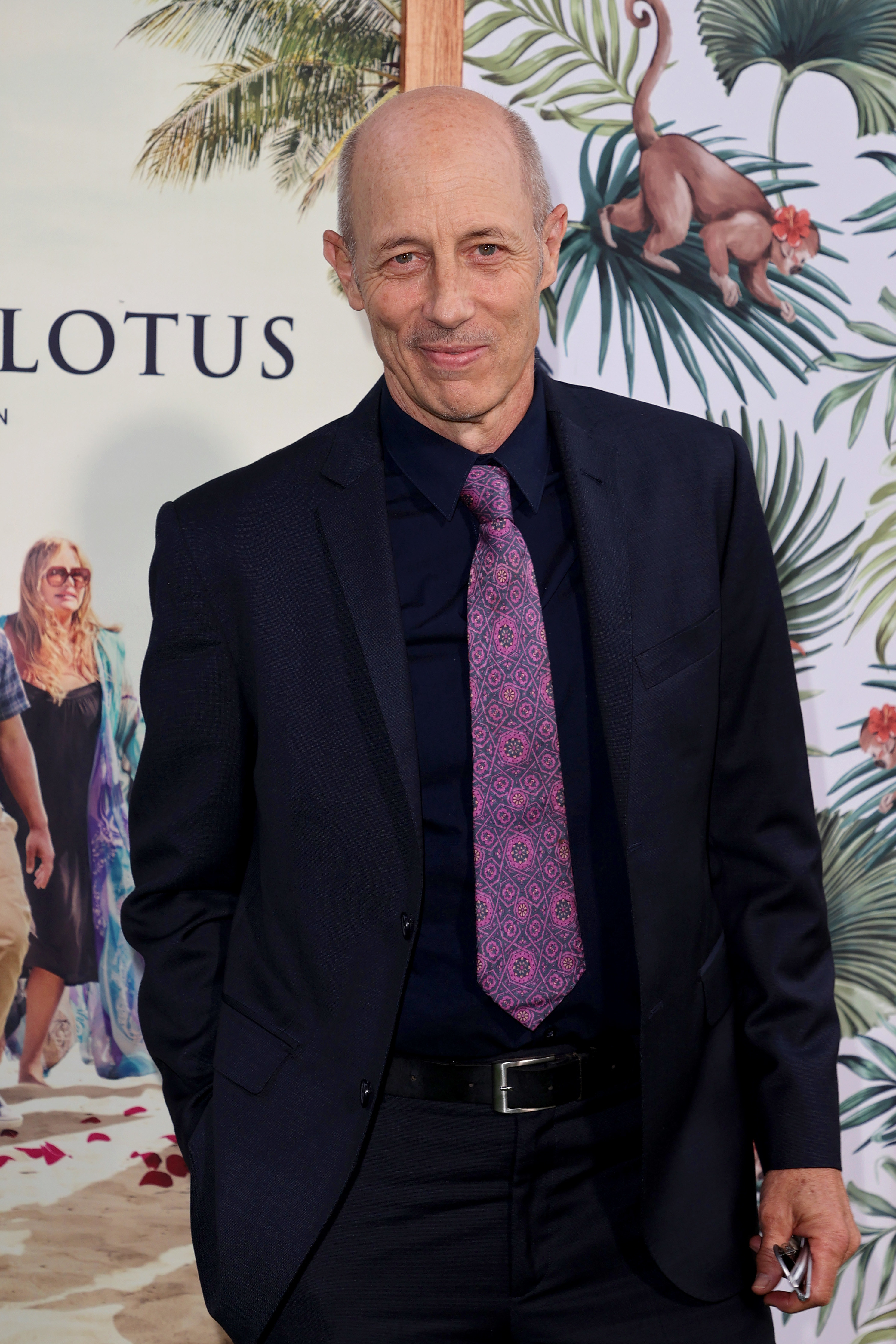 "You weren't really upset?" he recalled texting Aubrey, to which she replied, "No! Not at all!"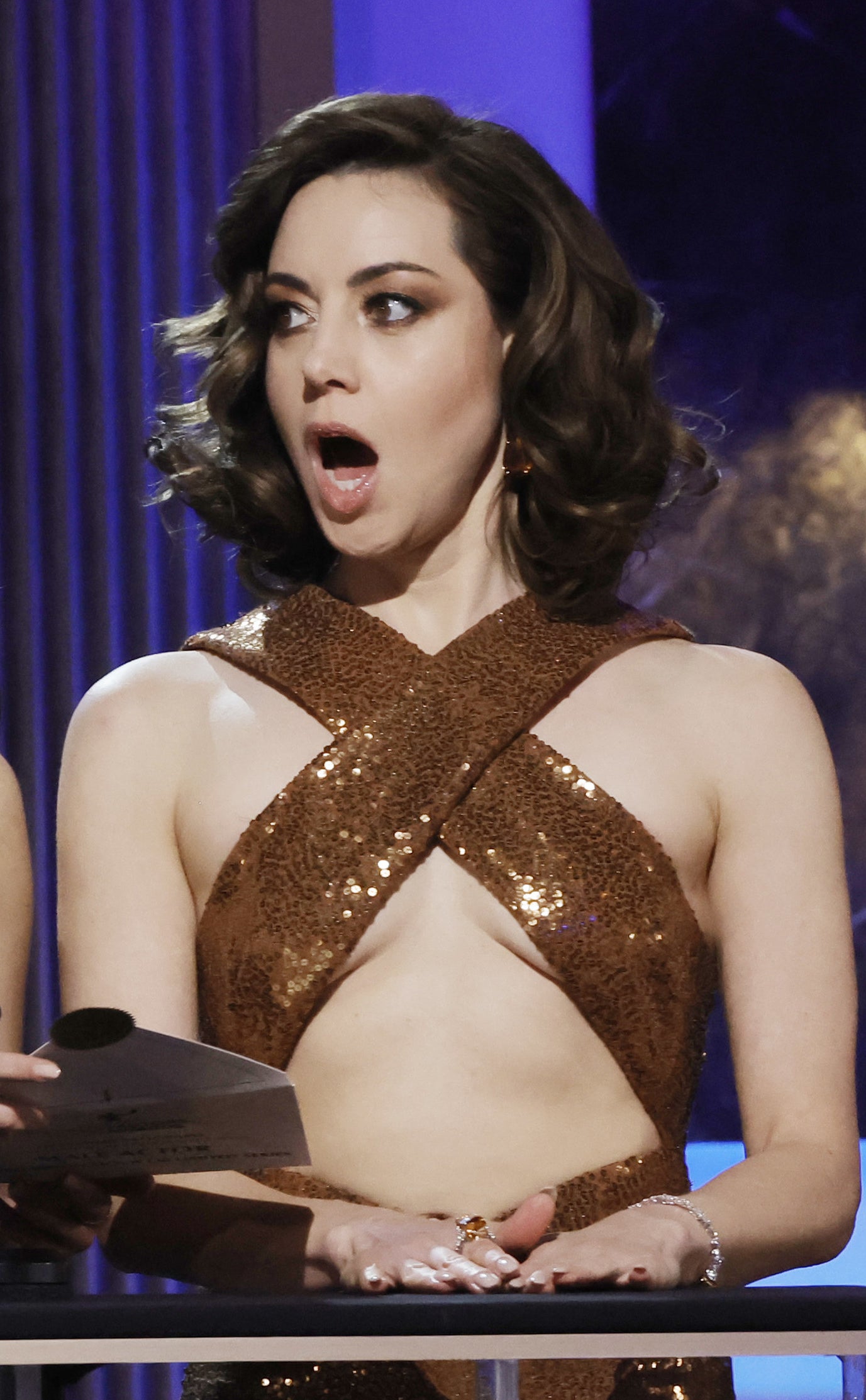 What's more, Jon revealed that he told Aubrey to "look to the front" because she was "being blocked" by the others onstage.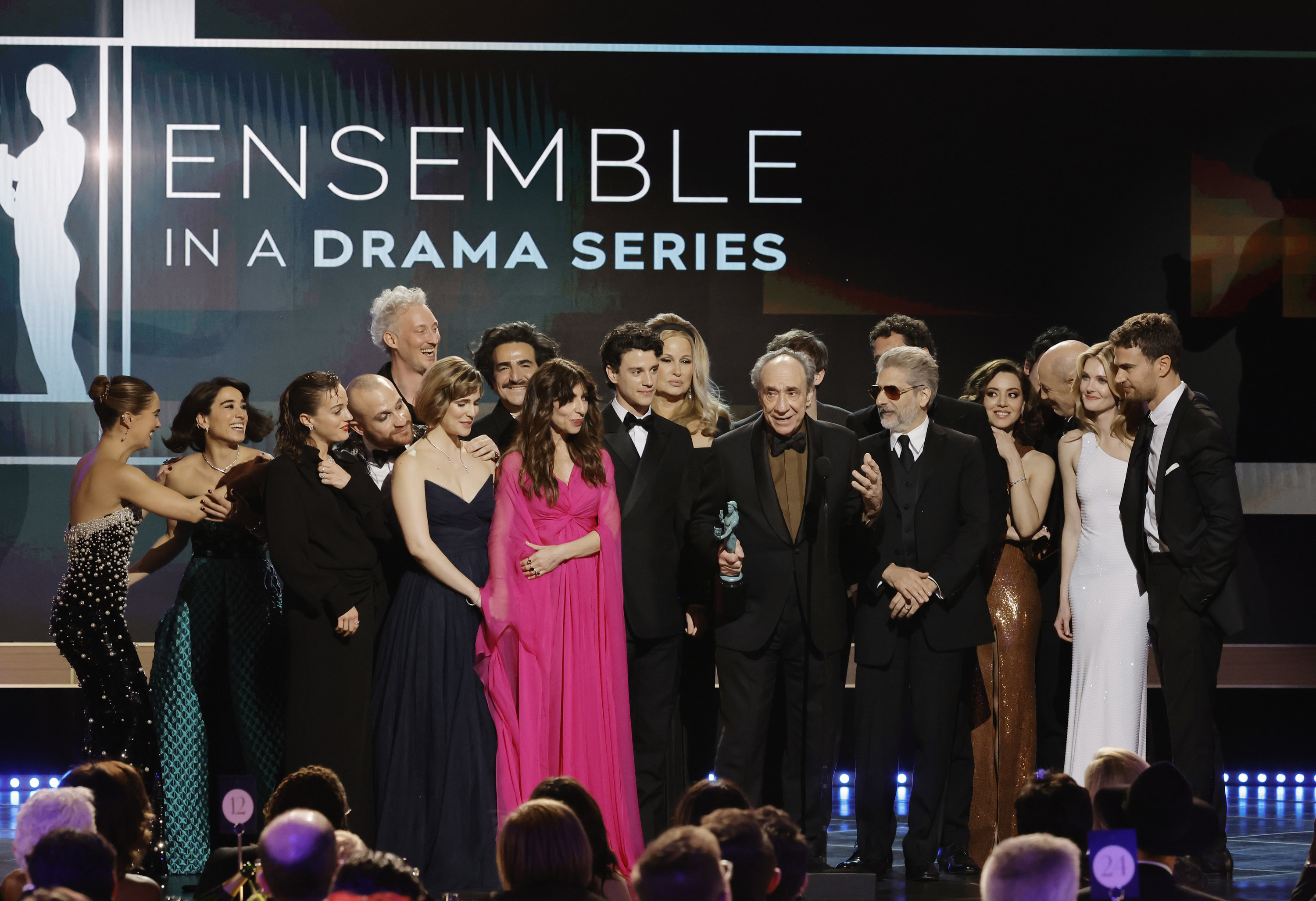 And given that Aubrey was standing in the back of the group, she was very nearly elbowed in the face when two of her costars — Meghann Fahy and Michael Imperioli — shared a huge hug at the end of Abraham's speech.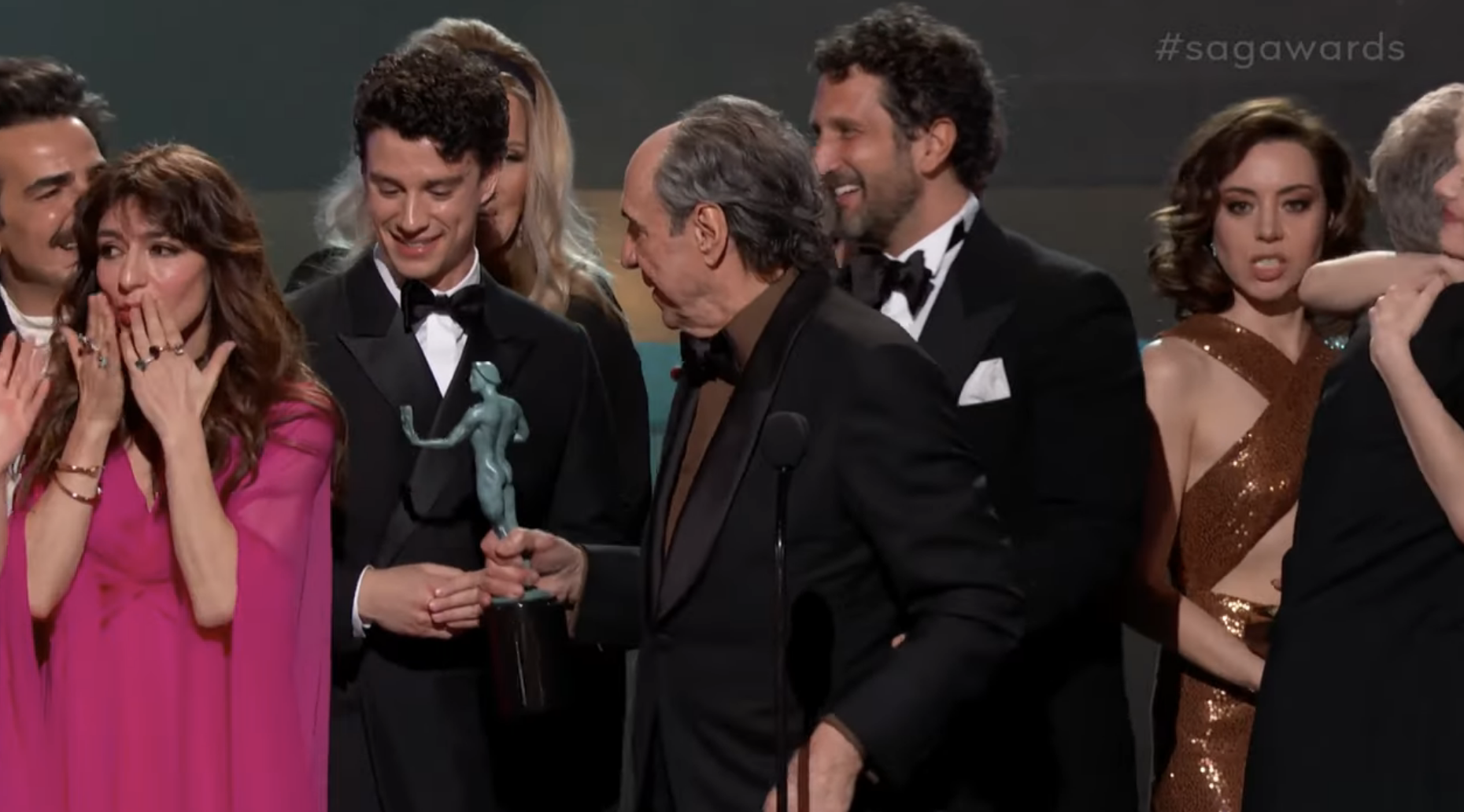 Making her frustration very clear, Aubrey mouthed "Jesus Christ" immediately after the near miss — which Jon said he thinks was just her "being funny."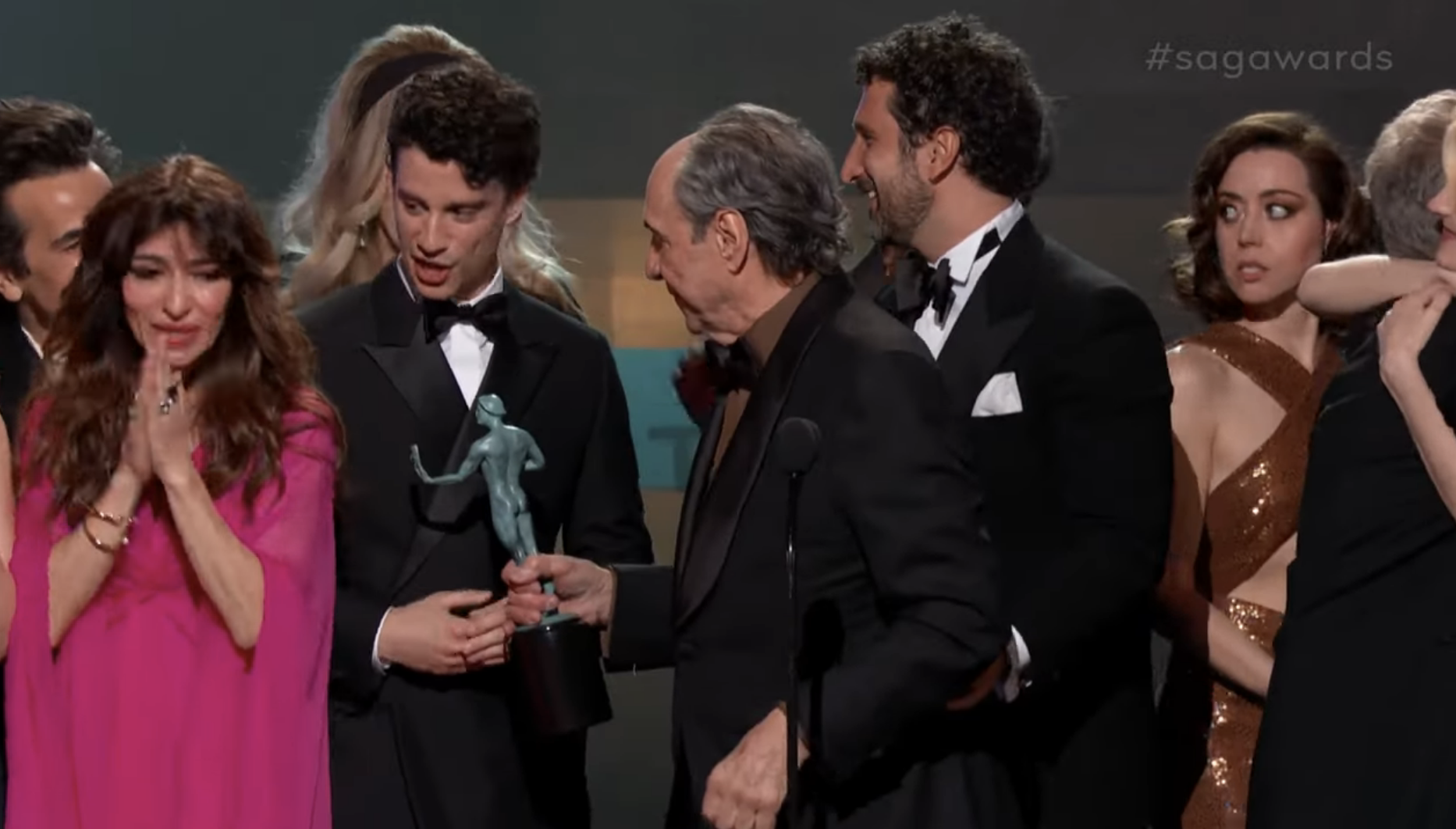 And echoing this sentiment, an insider has now clarified that Aubrey's "expressive" and "sarcastic" reaction was meant as no shade toward her White Lotus costars.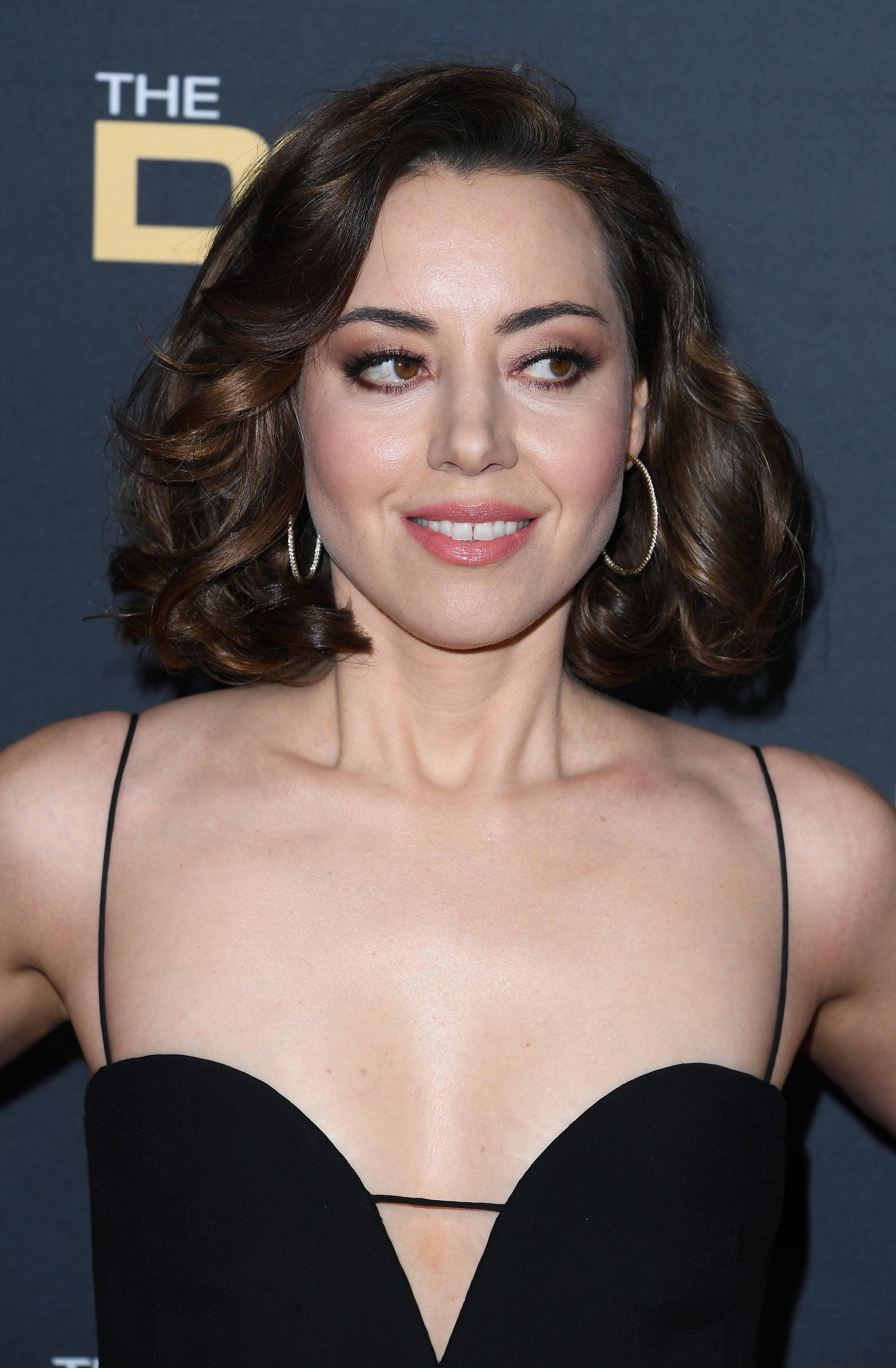 "There were a couple of different things going on in that moment," the source said. "First, she was told that her boob was hanging out which would cause any woman to be uncomfortable."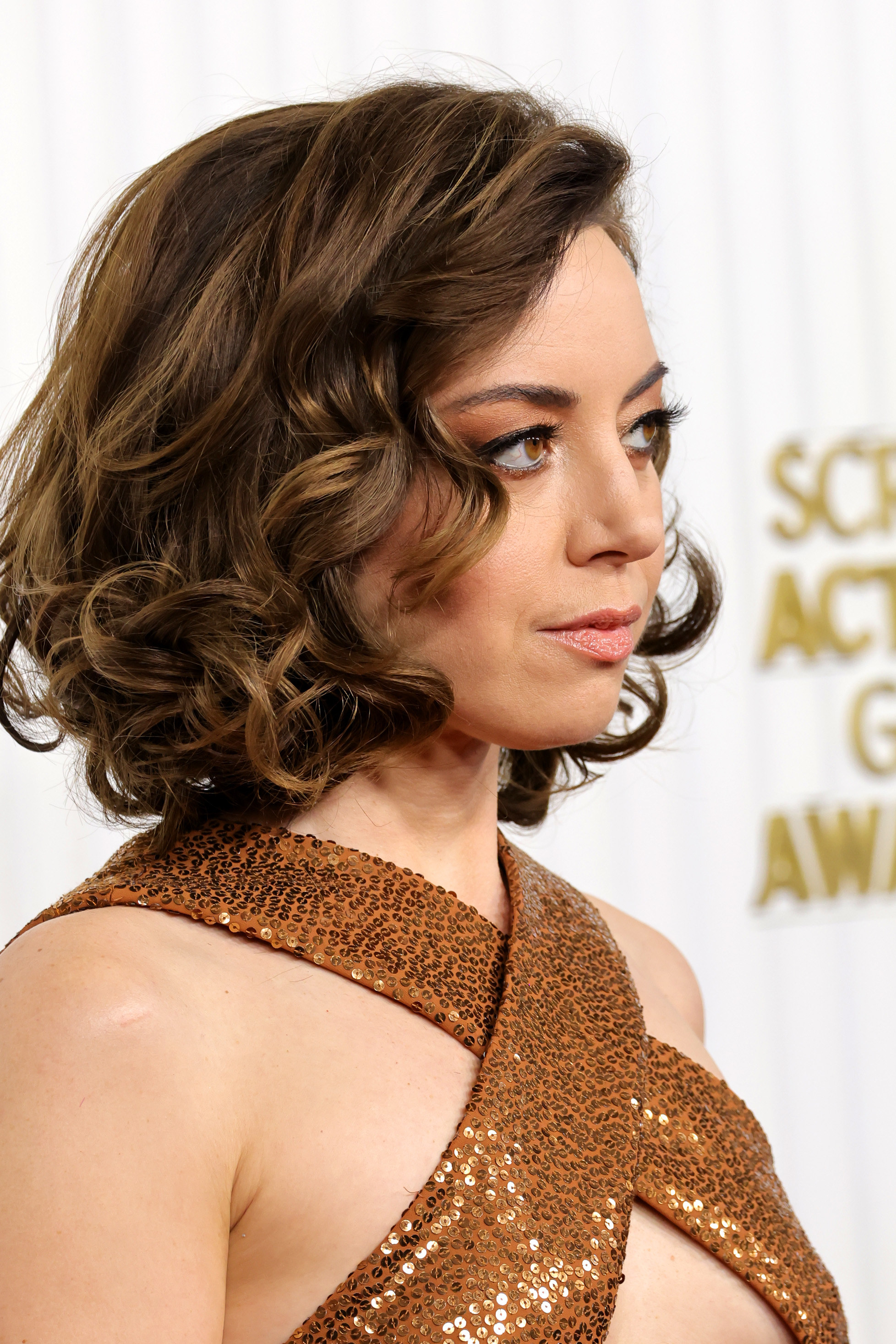 Clarifying that she did mouth "Jesus Christ" because she was almost elbowed in the face, the insider went on: "Aubrey is extremely expressive, and she is also very sarcastic. She is very proud of her work on White Lotus."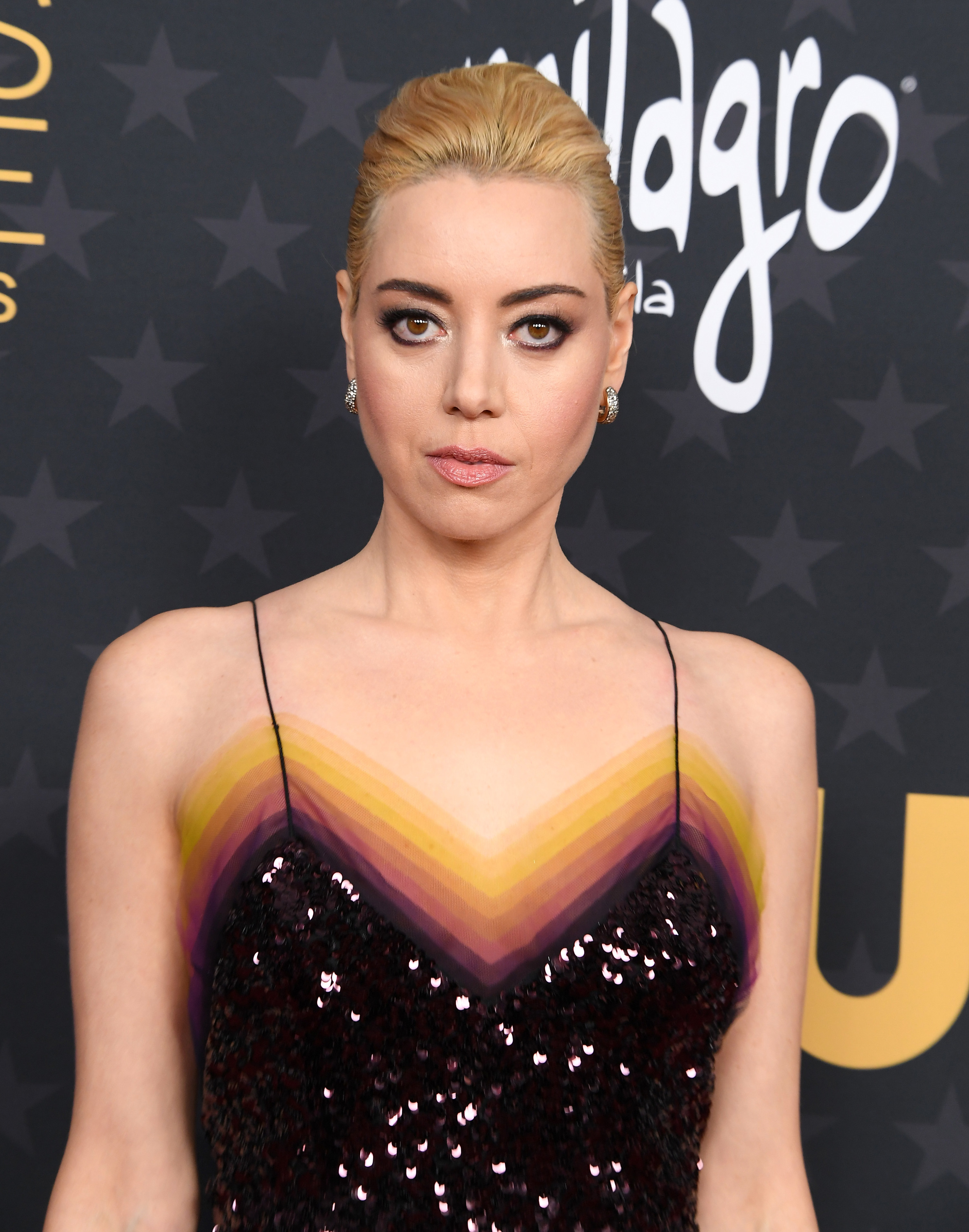 All's well that ends well!