Britney Spears and her sister, Jamie Lynn Spears, have been feuding on Instagram for days, with the drama now appearing to reach new levels.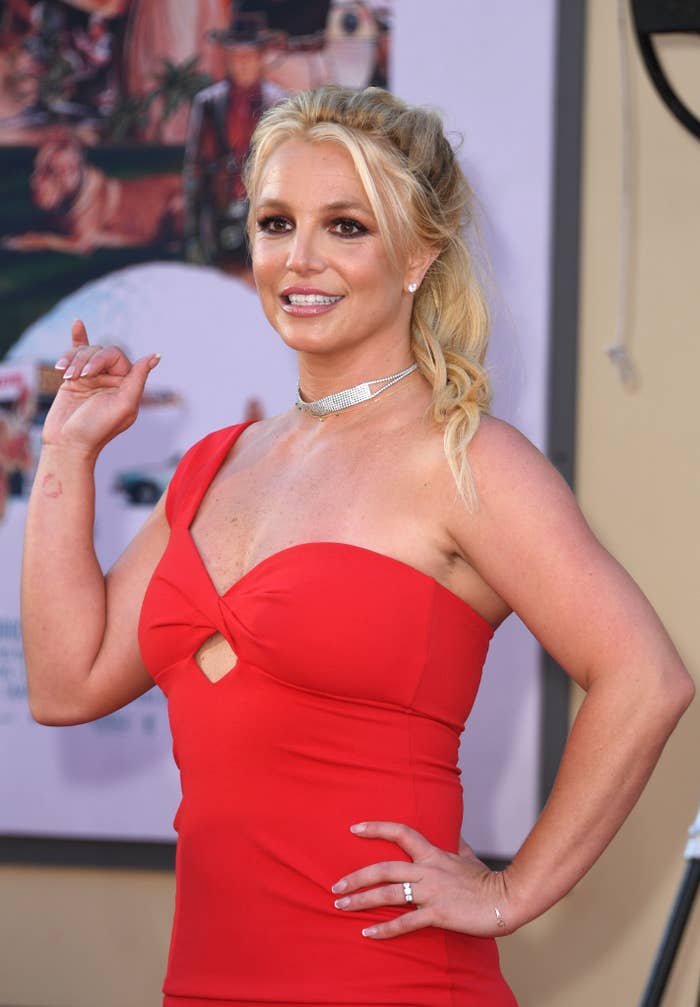 Things began last month when Britney said that she wished she could sue her whole family, who she claims "did nothing" to help her while she struggled under the terms of the conservatorship that's been in place since 2008.
"I would honestly like to sue my family, to be totally honest with you," Britney said in court testimony addressing the conservatorship. "I also would like to be able to share my story with the world, and what they did to me, instead of it being a hush-hush secret to benefit all of them … I'm told I'm not allowed to expose the people who did this to me."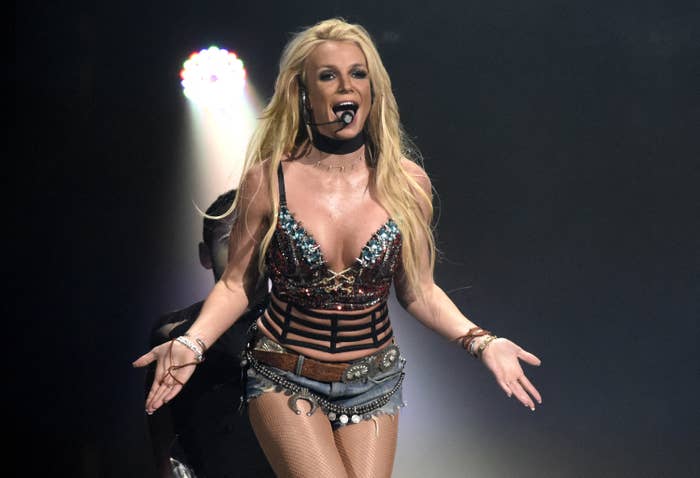 Many fans immediately believed Britney's comments were meant to refer to her entire family — including younger sister Jamie Lynn.
However, shortly after the testimony was released, Jamie Lynn took to Instagram to deny that she was being referenced, and instead stated that she "adored and supported" her sister.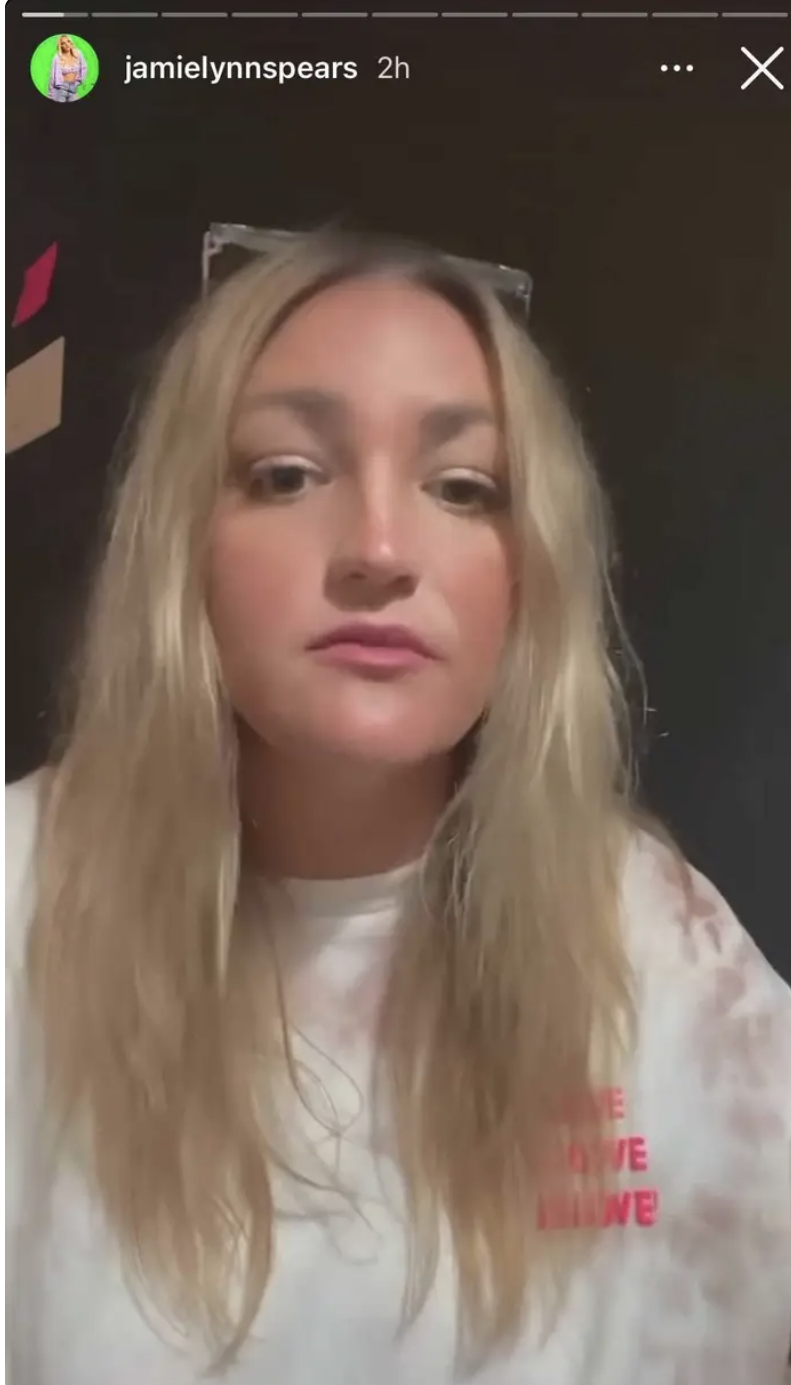 But just days later, Britney shut down Jamie Lynn's claims with an Instagram post shading her and the rest of the family.
"How dare the people you love the most say anything at all — did they even put a hand out to lift me up at the TIME!!!???" she wrote. "How dare you make it public that NOW you CARE — did you put your hand out when I was drowning??? Again, NO."
And after her first scathing post, Britney hit back with another, which continued to directly address her sister.
"I don't like that my sister showed up at an awards show and performed MY SONGS to remixes," the star wrote in the lengthy caption. "My so-called support system hurt me deeply. This conservatorship killed my dreams."
Well, Jamie Lynn appears to have now responded to Britney's posts, sharing a series of photos on Instagram with a caption that many assumed was directed at her sister.
"May the peace of the Lord be with you, and your spirit," Jamie's caption read, alongside the peace sign and heart emojis.

However, shortly after Jamie Lynn shared her second post, Britney appeared to respond with another scathing caption.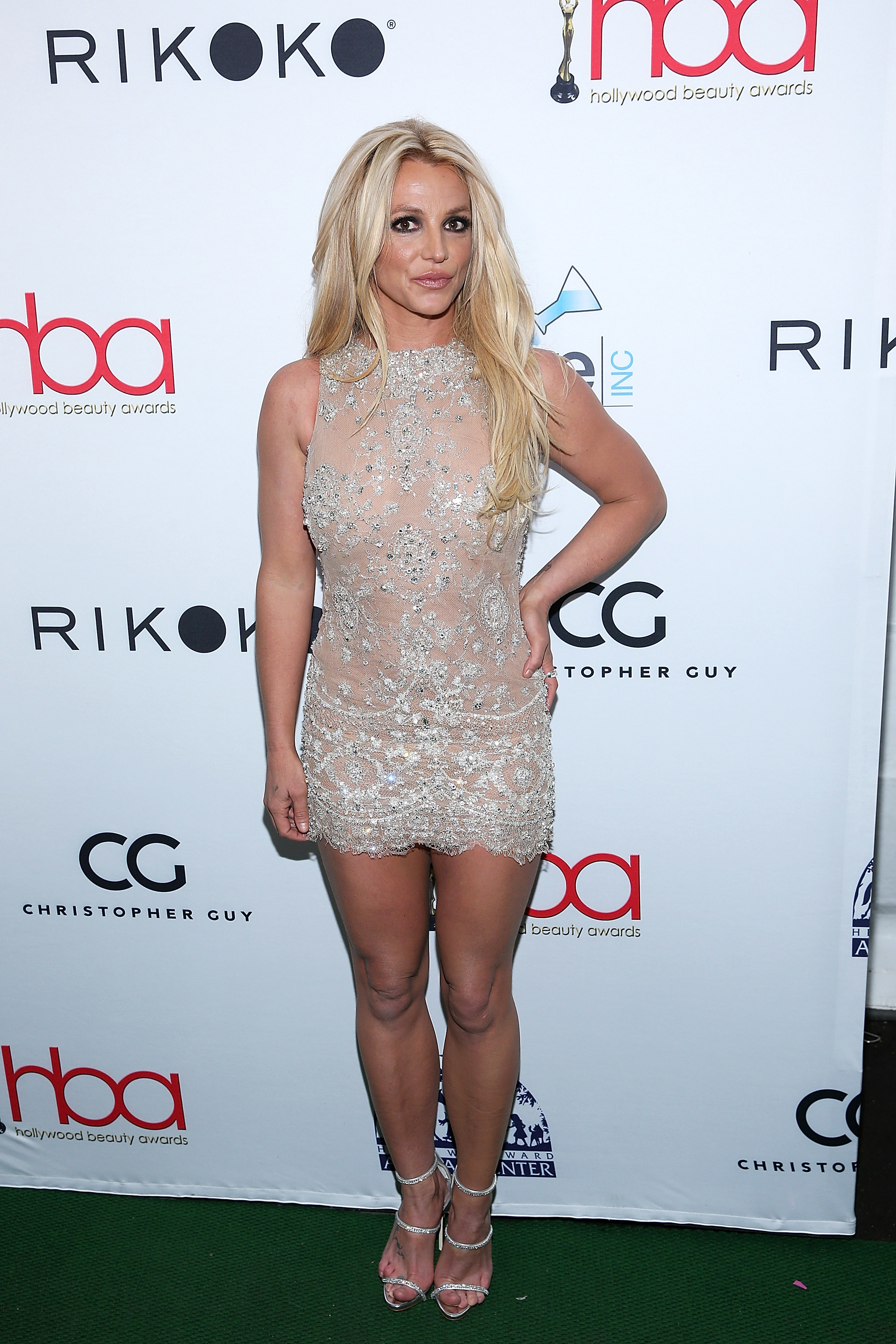 "May the Lord wrap your mean ass up in joy today," she wrote under a video of herself dancing to Billie Eilish's "Bad Guy."
Britney's fans were quick to make the connection between the captions of the two posts and praised the singer's response. Many celebrities, including Will.i.am — who Britney has collaborated with in the past — also showed their support.

And, after Britney's third post began picking up steam, Jamie Lynn edited her caption, removing the words entirely, before turning off the comments on the post.

Fans immediately took to Twitter to voice their reactions to Jamie Lynn's edited caption, flooding the site with a bunch of tweets in support of Britney.