Jamie Lynn Spears shared a video of herself being comforted by her 3-year-old daughter amid her ongoing feud with her sister, Britney Spears, who is fighting the terms of her conservatorship.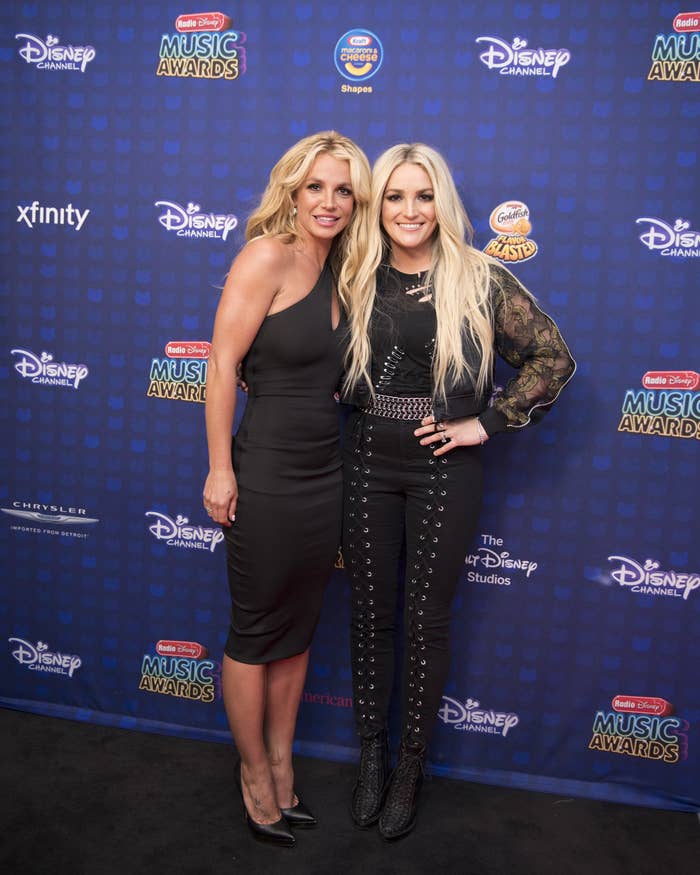 The discord between the sisters began in June after Britney gave testimony in court where she stated that she'd like to "sue her entire family," who she claims "did nothing" to help her while she suffered under the constraints of her 13-year conservatorship.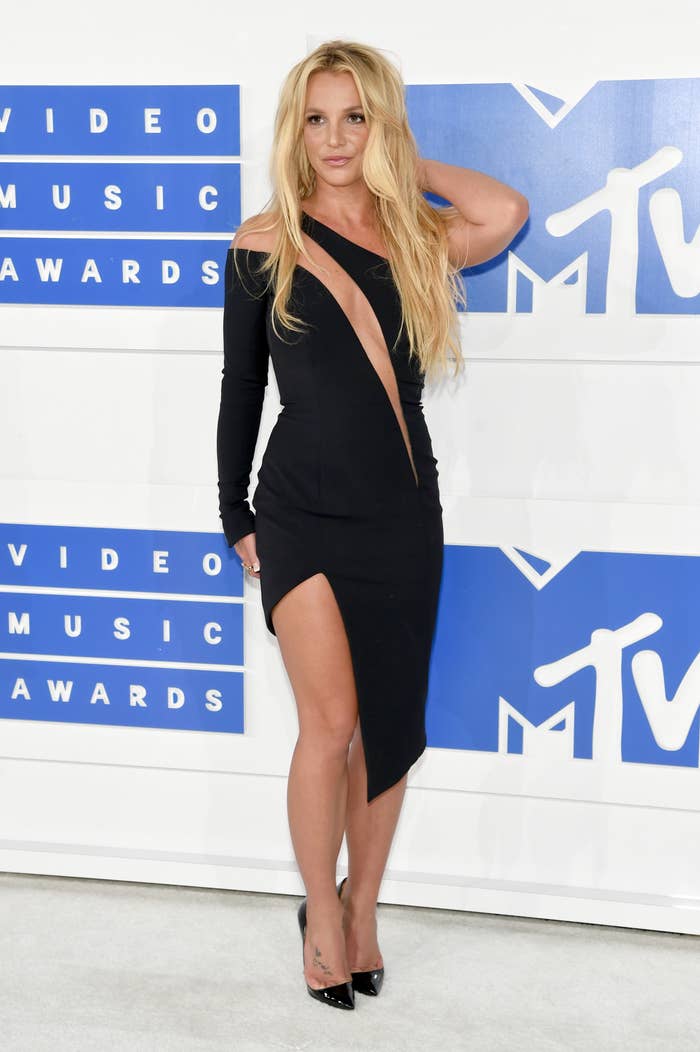 During the testimony, Britney opened up about how she felt that she was abused under the conservatorship agreement — which has seen her life and finances legally controlled by her father and lawyers since 2008 — before publicly denouncing her entire family.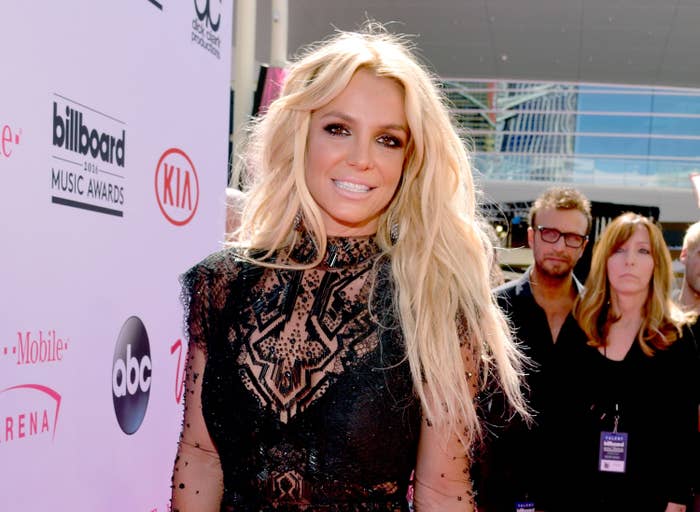 "I would honestly like to sue my family," Britney said in the June court hearing. "I also would like to be able to share my story with the world, and what they did to me, instead of it being a hush-hush secret to benefit all of them. I want to be able to be heard on what they did to me by making me keep this in for so long. ... I've been so angry and I cry every day. It concerns me. I'm told I'm not allowed to expose the people who did this to me."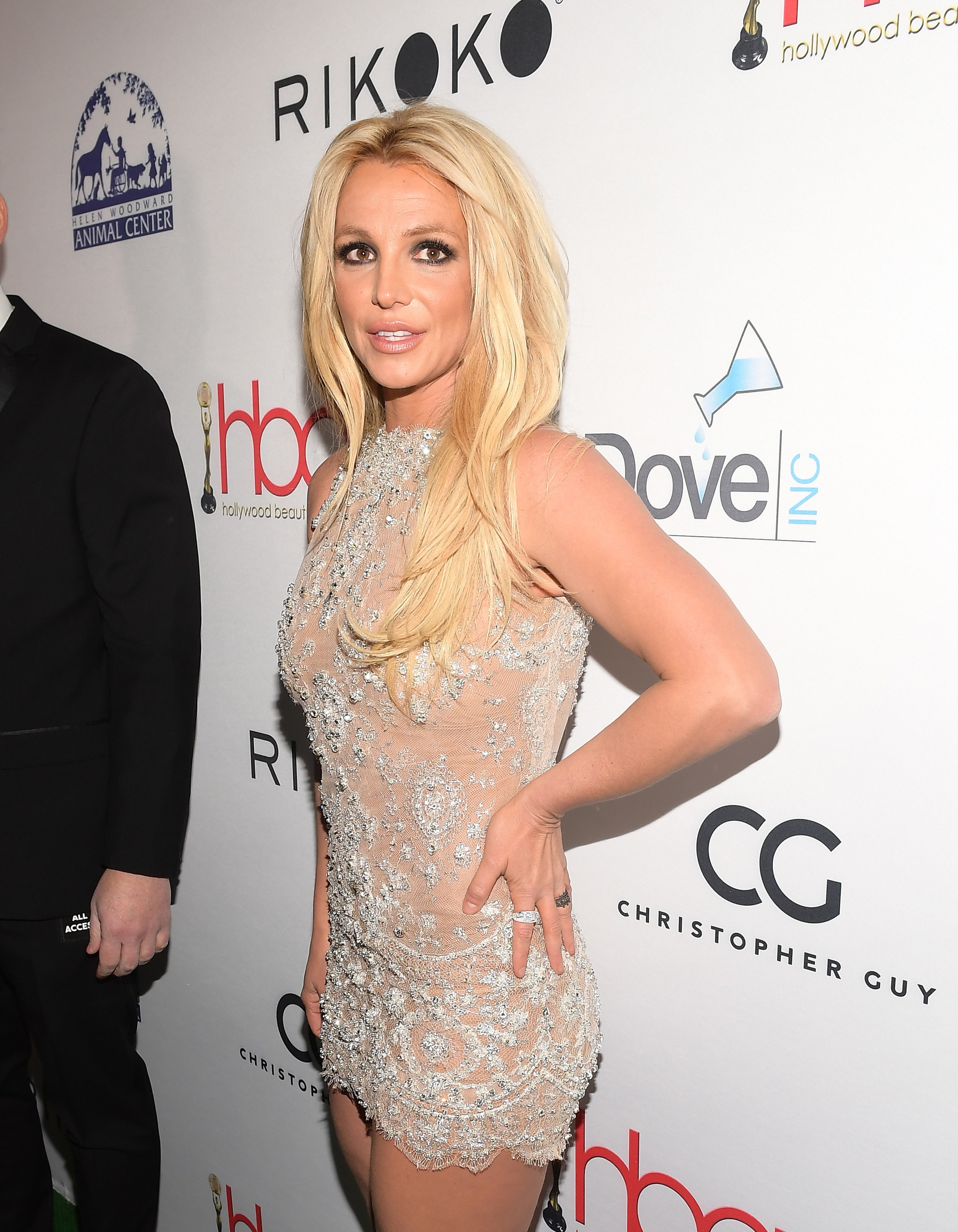 Shortly after the testimony was released, Jamie Lynn shared a series of Instagram stories that appeared to suggest that she wasn't included in Britney's comments about her family, and claimed she's "always adored and supported" her sister.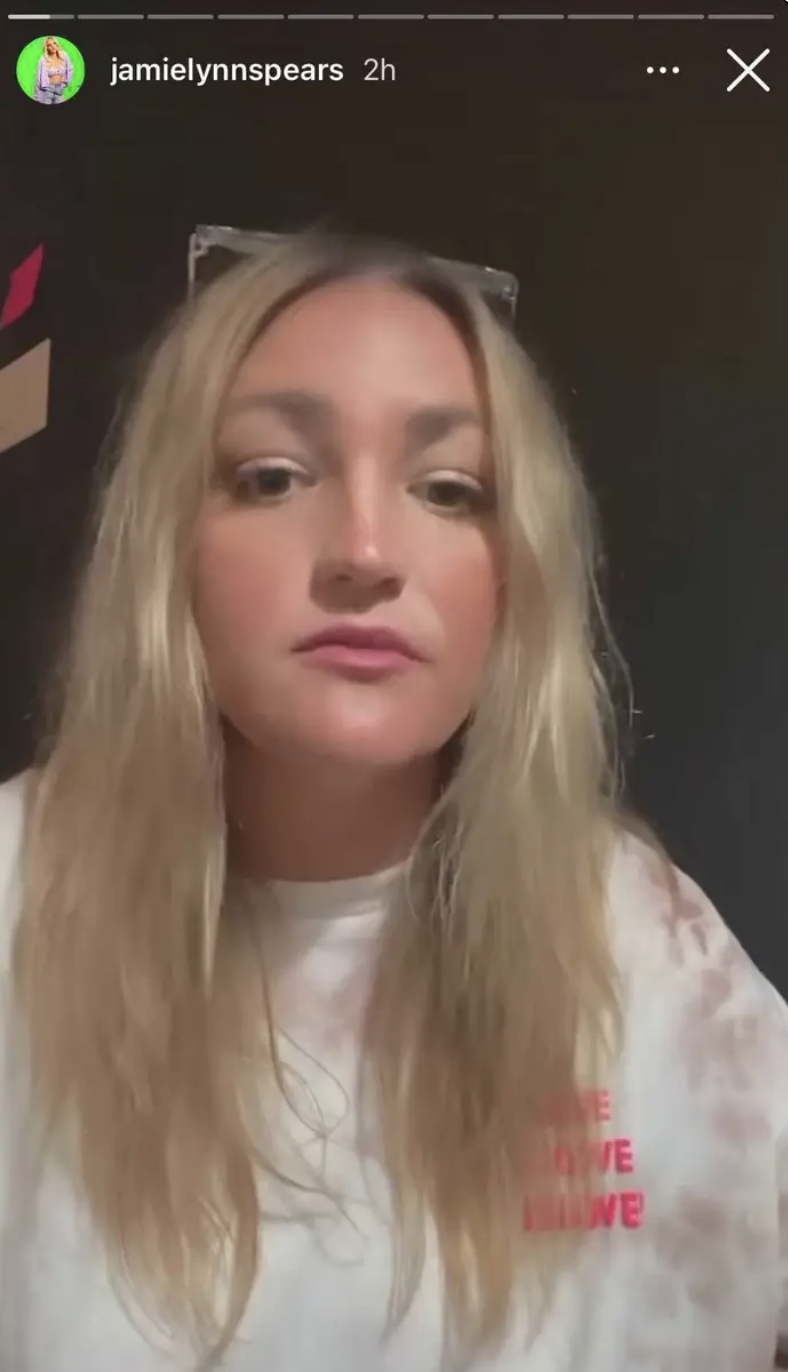 "Maybe I didn't support her the way the public would like me to with a hashtag on a public platform," Jamie Lynn said in the stories. "But I can assure you that I've supported my sister — long before there was a hashtag — and I'll support her long after."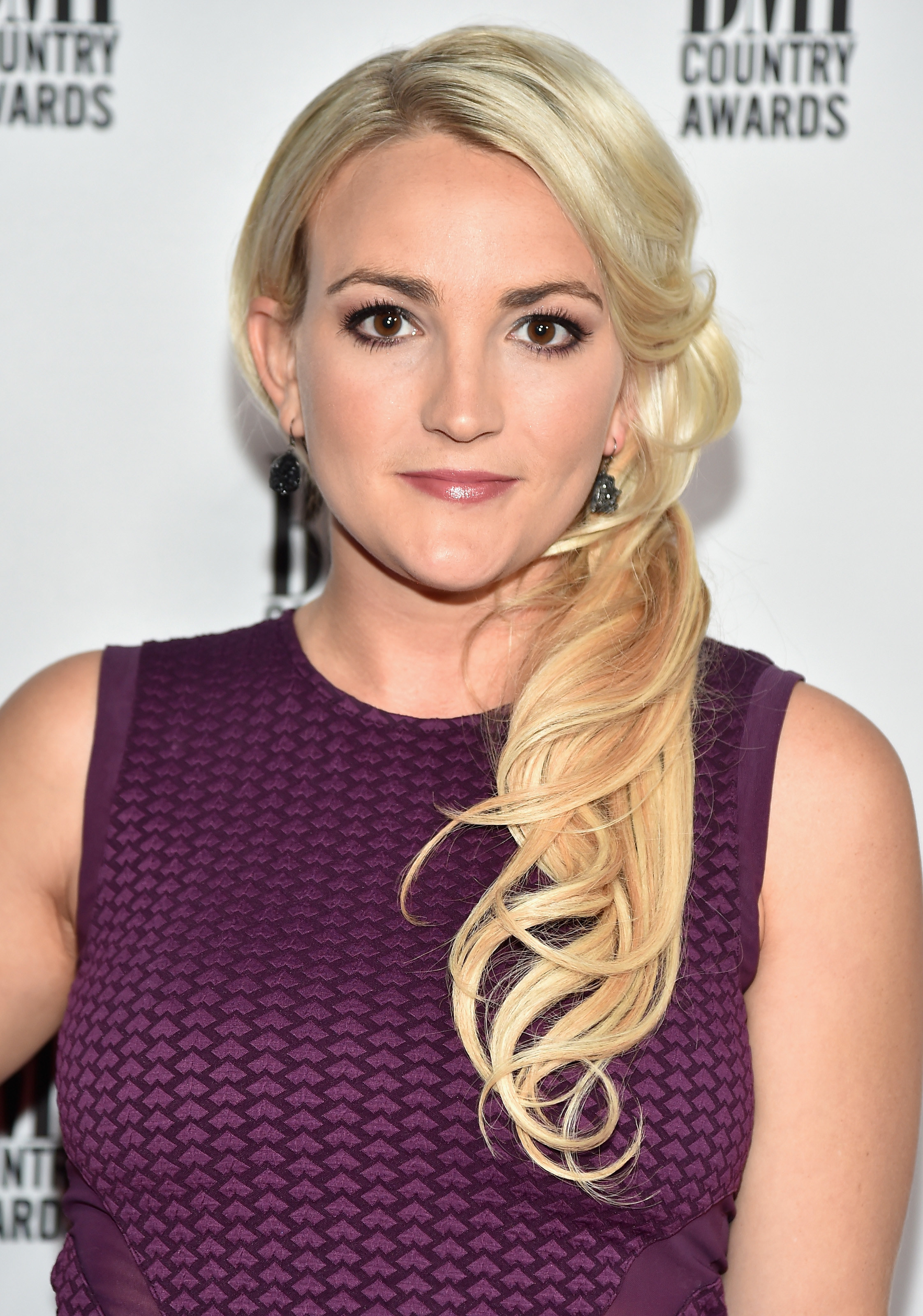 However, Britney quickly responded to Jamie Lynn's claims by sharing an Instagram post — which has since been deleted — that appeared to shade her sister.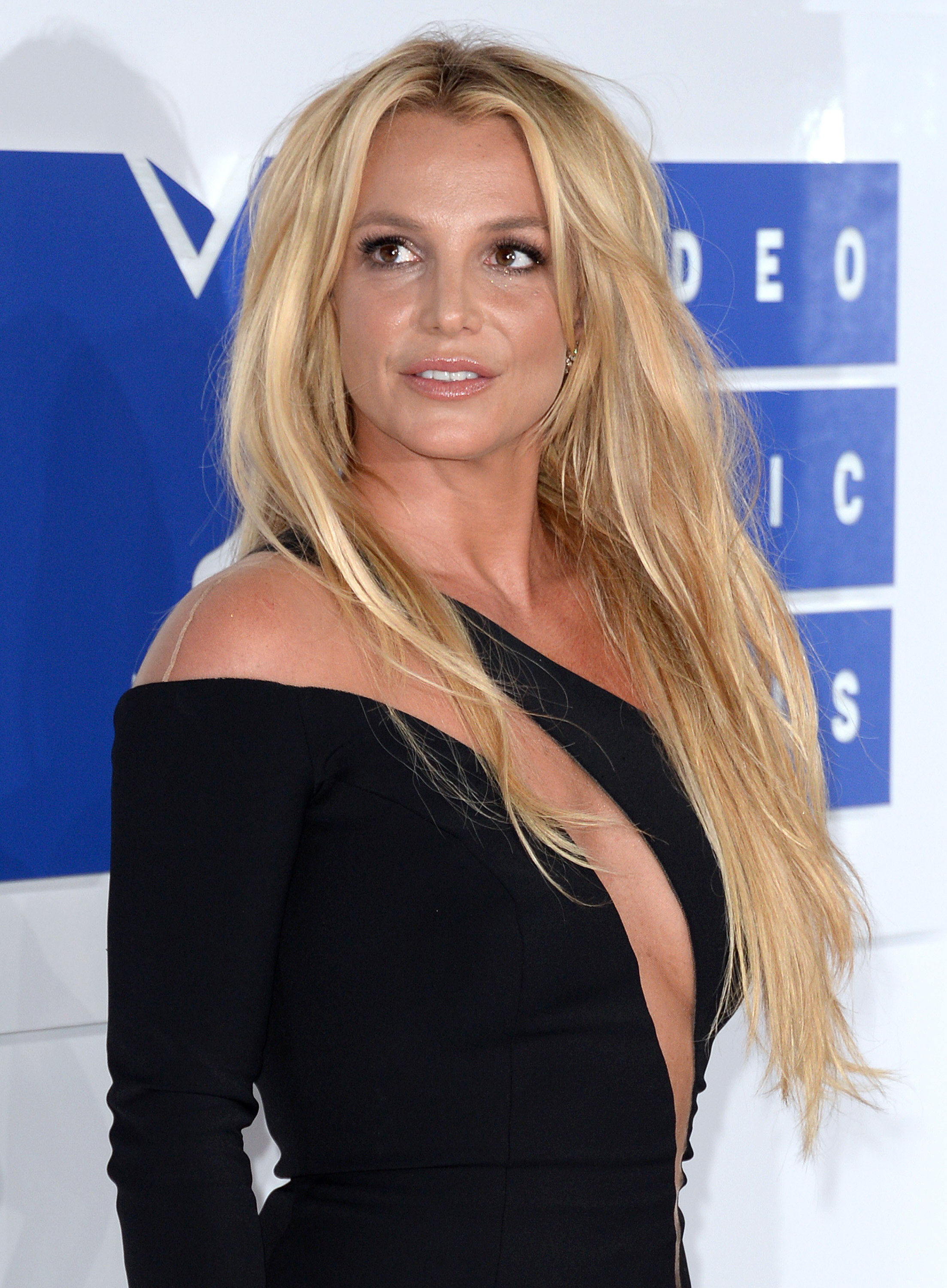 "There's nothing worse than when the people closest to you who never showed up for you post things in regard to your situation whatever it may be and speak righteously for support … there's nothing worse than that !!!!" Britney wrote in the caption. "How dare the people you love the most say anything at all … did they even put a hand out to even lift me up at the TIME !!!???"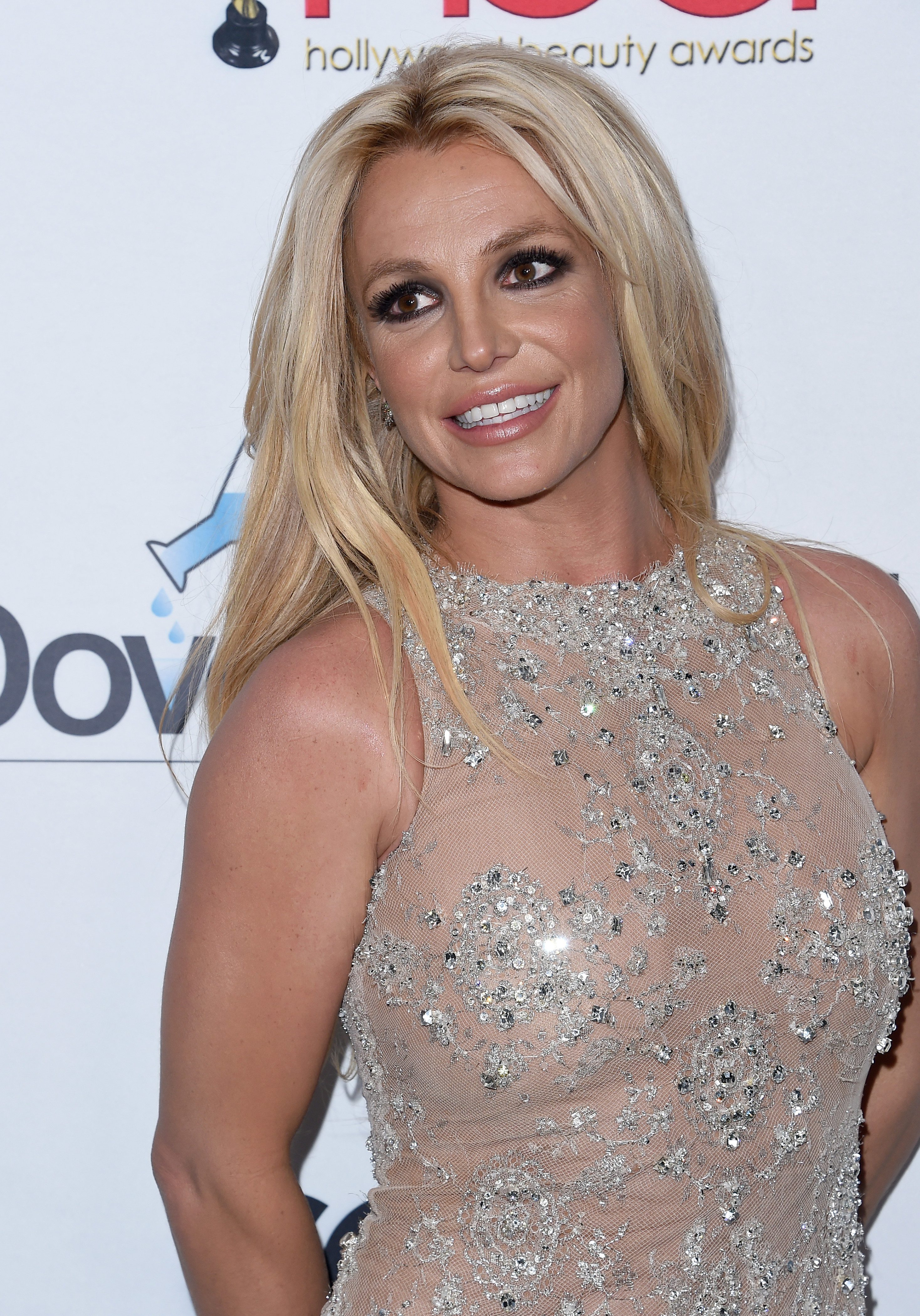 And the following day, Britney shared a second Instagram post, this time directly calling her sister out in a lengthy caption alongside a picture that said, "Kiss my ass, eat shit, and step on legos."
"I don't like that my sister showed up at an awards show and performed MY SONGS to remixes," Britney wrote. "My so-called support system hurt me deeply !!!! This conservatorship killed my dreams."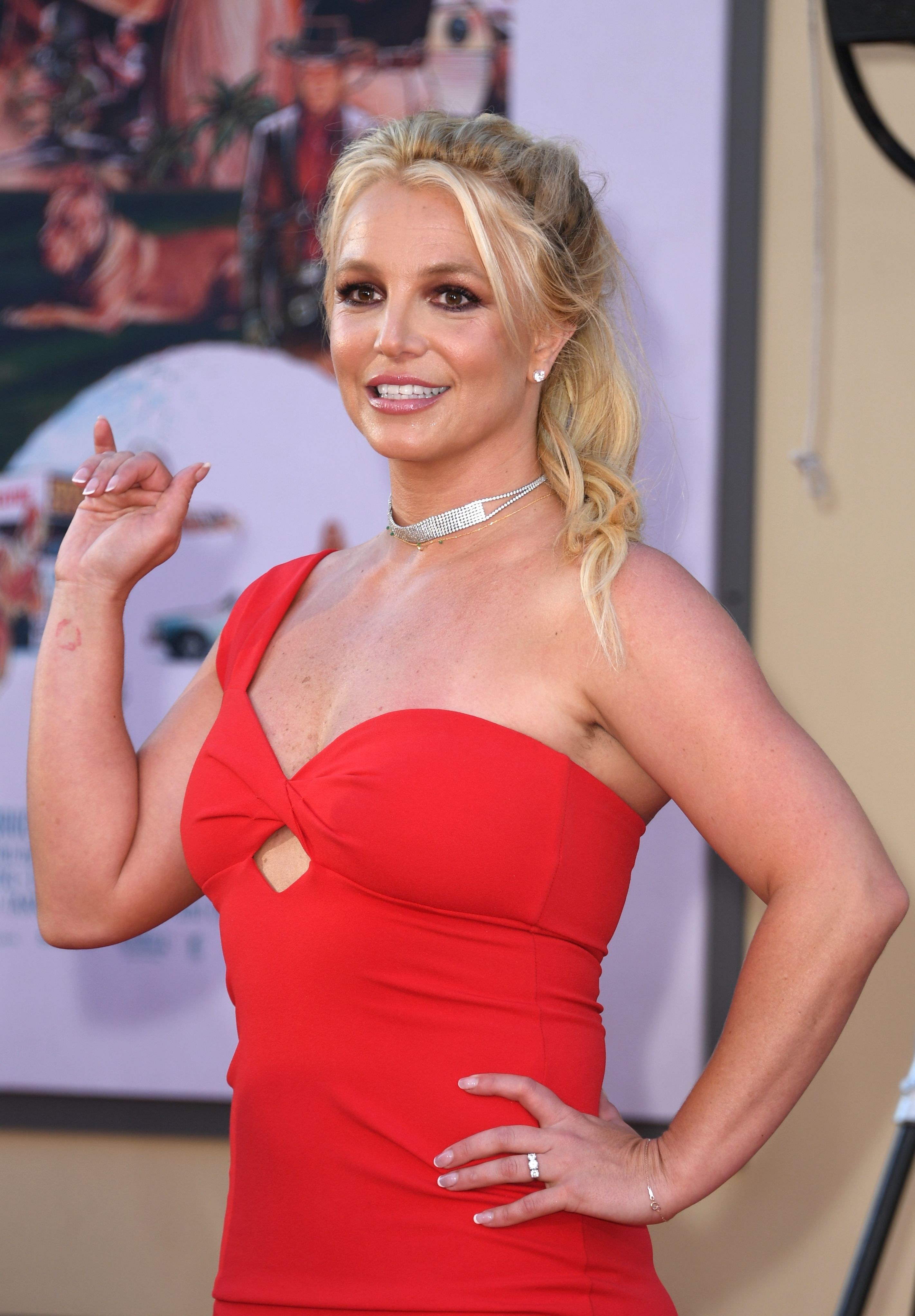 Things then escalated further when the two started shading each other back and forth in a series of (now-deleted) Instagram captions.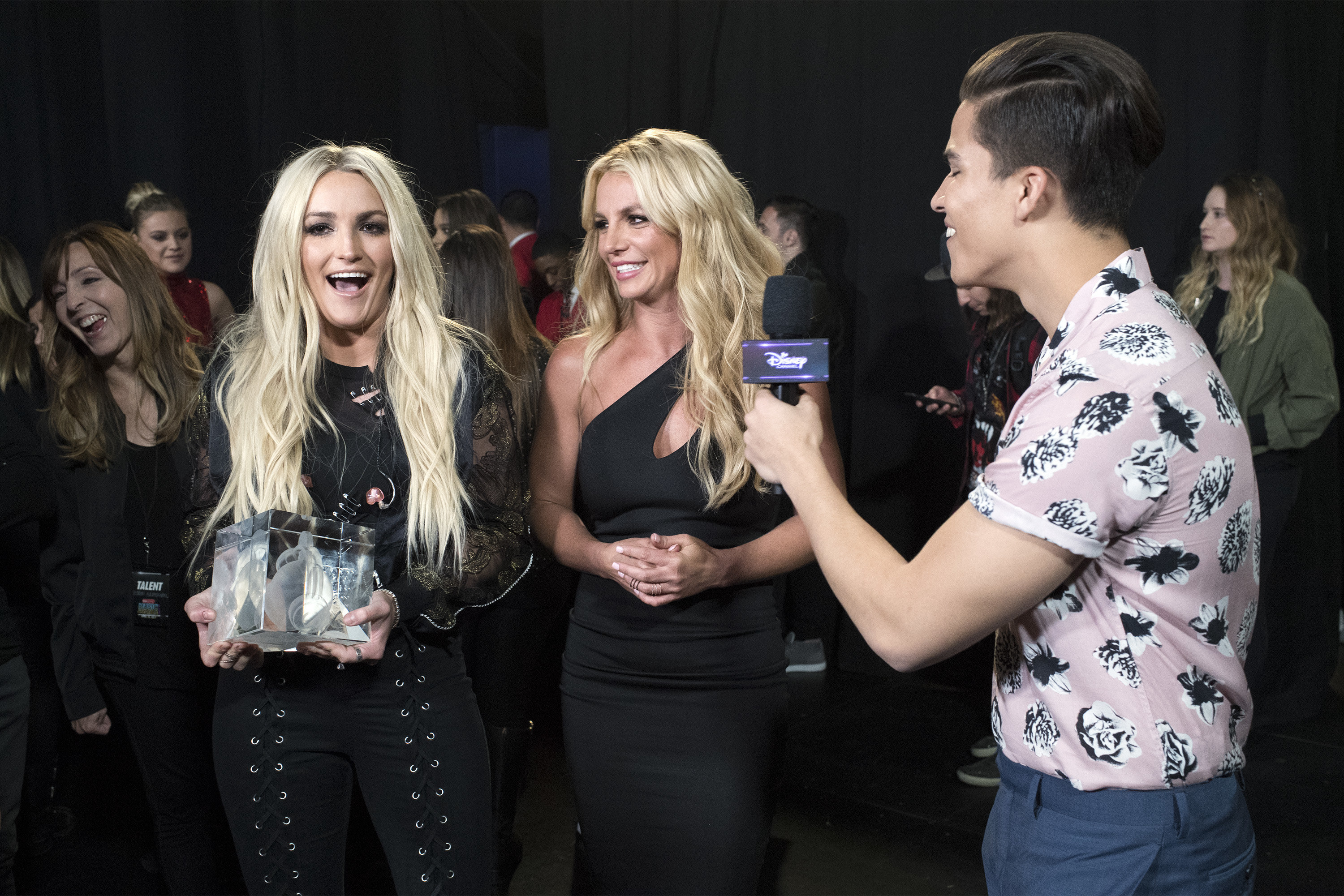 First, many assumed Jamie Lynn was calling out her sister when she shared a photo of herself alongside the caption "May the peace of the Lord be with you, and your spirit," with a peace sign and heart emojis.

Shortly after Jamie Lynn's post, Britney posted a video of herself dancing to Billie Eilish's "Bad Guy" with a caption directly referencing Jamie Lynn's: "May the Lord wrap your mean ass up in joy today."
Things then got messier when Jamie Lynn edited her original caption to remove the words entirely, after fans made the connection between the two posts.
​​And just a week later, Jamie Lynn was at the center of public attention yet again after she edited another caption about her sister, this time denying allegations that she owned a condo in Florida that was bought using Britney's money.

And now, days after her last public spat with Britney and in the midst of the ongoing legal battle around her sister's conservatorship, Jamie Lynn has shared an audio recording in which she cried to her 3-year-old daughter.
In the short clip, which was posted on Saturday, Jamie Lynn can be heard crying, while her daughter, Ivey Joan, appears to comfort her.
"It'll be OK, mom," the 3-year-old can be heard saying. "It has to be OK."
And in response to her daughter's words of comfort, the 30-year-old actor says, "Thank you, baby."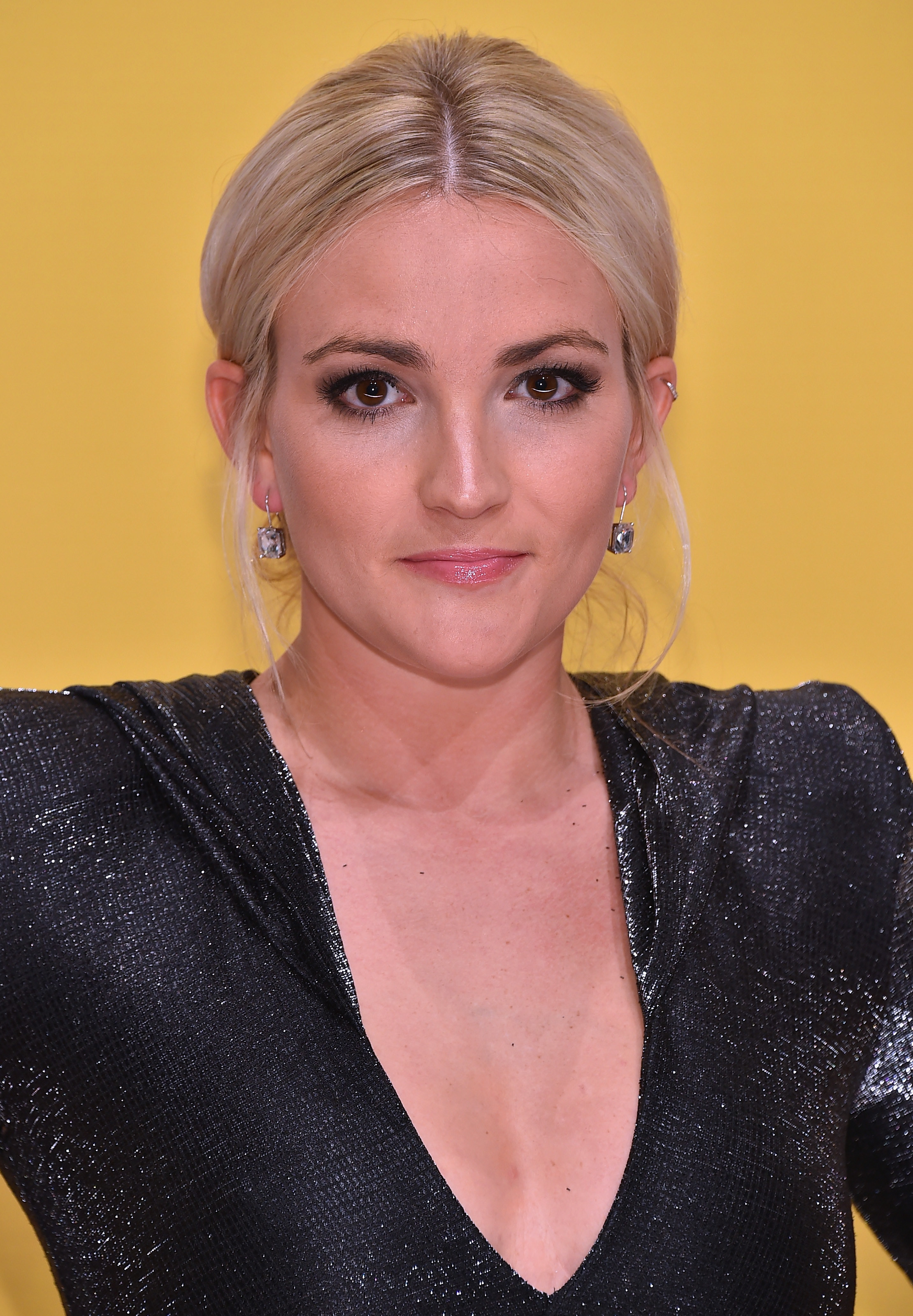 The cryptic clip was captioned with Ivey's reassuring words, and was shared by Jamie Lynn twice — the second time with a "sound on" sticker added over the screen, which led to some fans suggesting that Jamie Lynn specifically wanted people to hear her sobbing.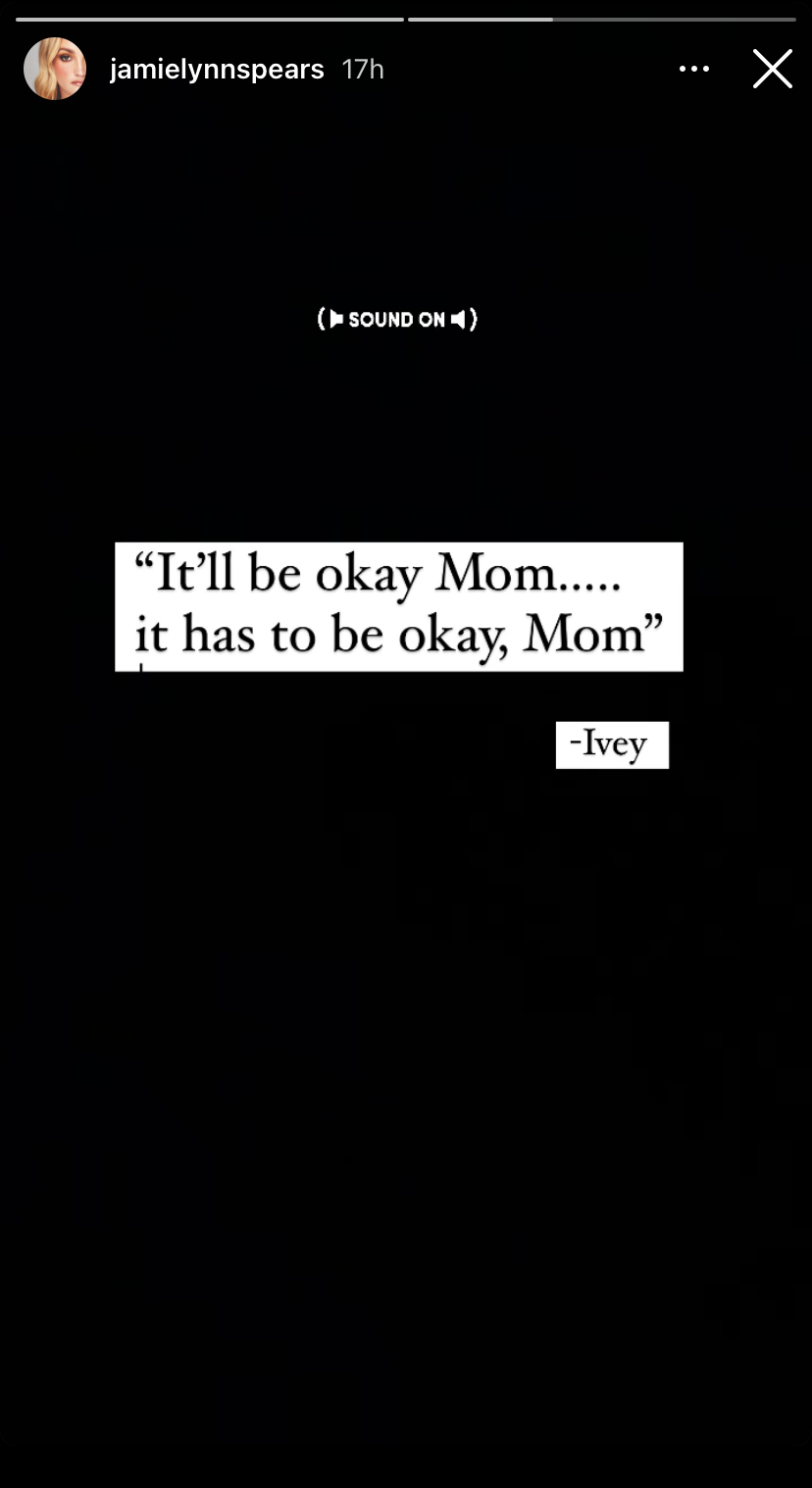 The post comes just days after intense back-and-forth between Britney's new lawyer, Mathew Rosengart, and her father, Jamie Spears, over his role in the conservatorship.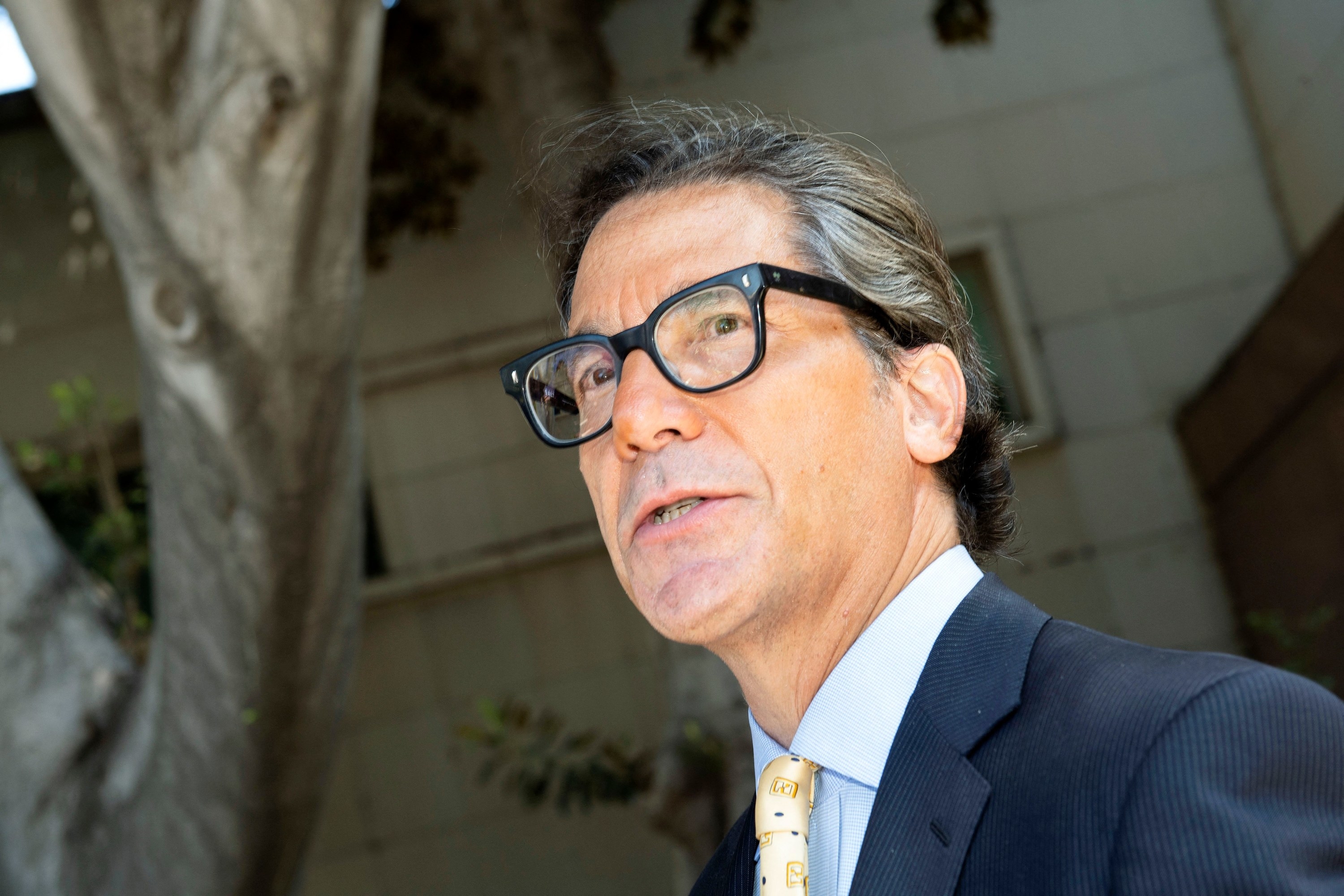 Last Thursday, Rosengart requested that Jamie be removed immediately from his role as conservator of her estate before alleging that he'd approved a payment of $500,000 from Britney's estate to her former manager's company — without her consent.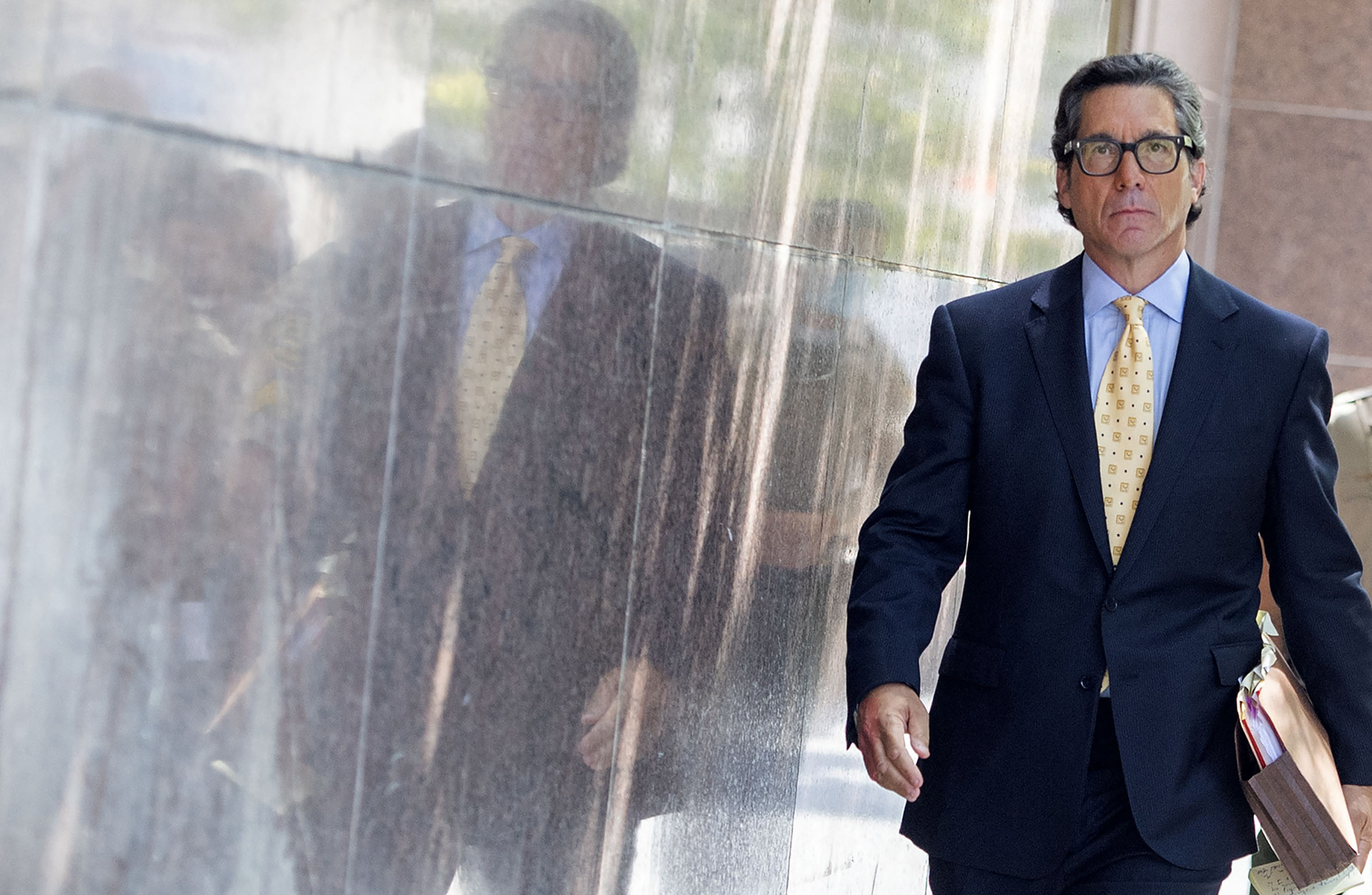 However, Jamie responded just a day later, saying that there were "no grounds whatsoever" for removing him from the conservatorship, in a court filing on Friday.