In spite of the backlash caused by Jamie Lynn Spears' appearance on the Call Her Daddy podcast last week, part two of the episode has now been released.
If you missed it, Jamie Lynn appeared on Alex Cooper's podcast on Jan. 18 to discuss her alleged involvement — or lack thereof — in her sister Britney Spears' conservatorship.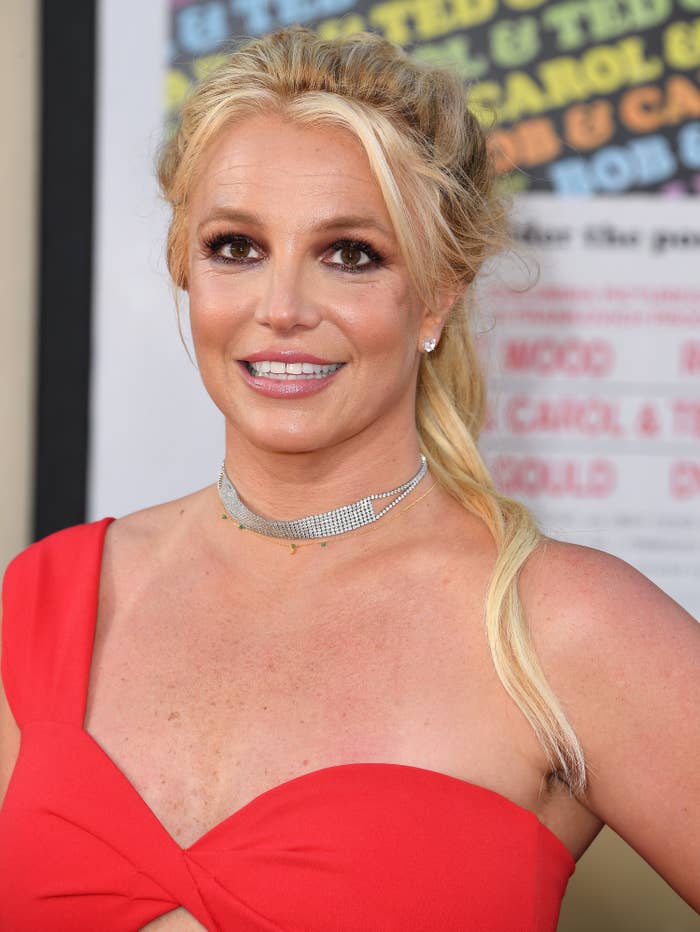 Speaking out against the legal arrangement last June and describing its terms as "abusive," Britney told a judge in court that her family, including Jamie Lynn, did "nothing" to help her.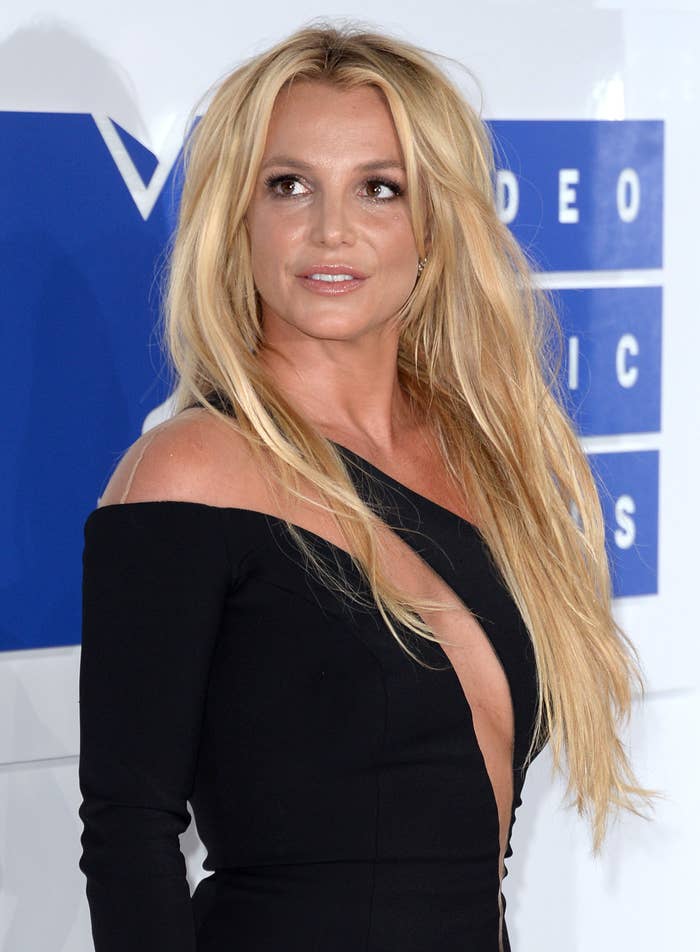 Under the conservatorship, which came into effect in 2008 and was terminated in November 2021, Britney's life and financial affairs were strictly controlled by her father and lawyers.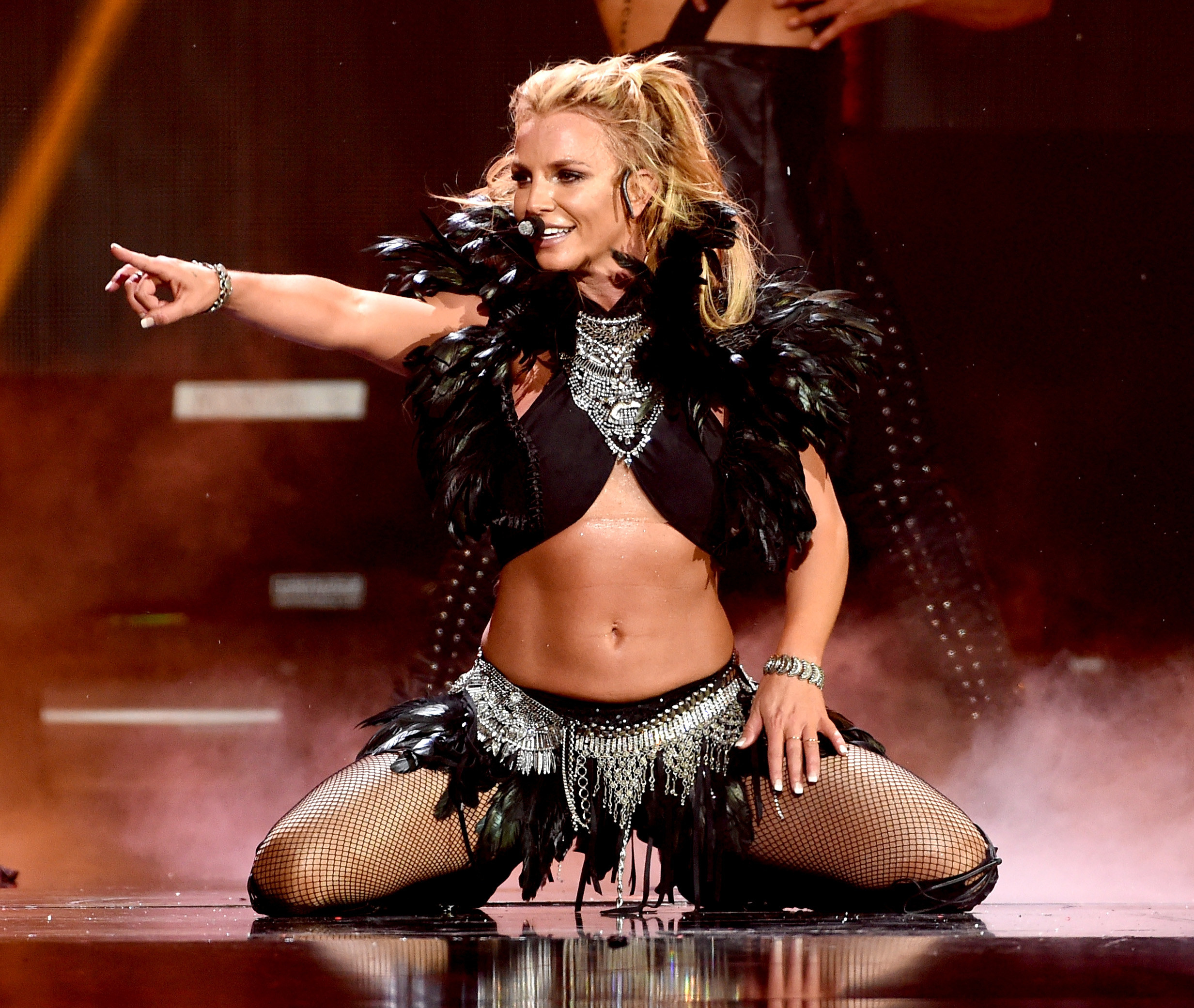 Jamie Lynn faced widespread criticism after the episode was released, not just from fans who argued she shouldn't be speaking out before her sister does, but also from Britney herself.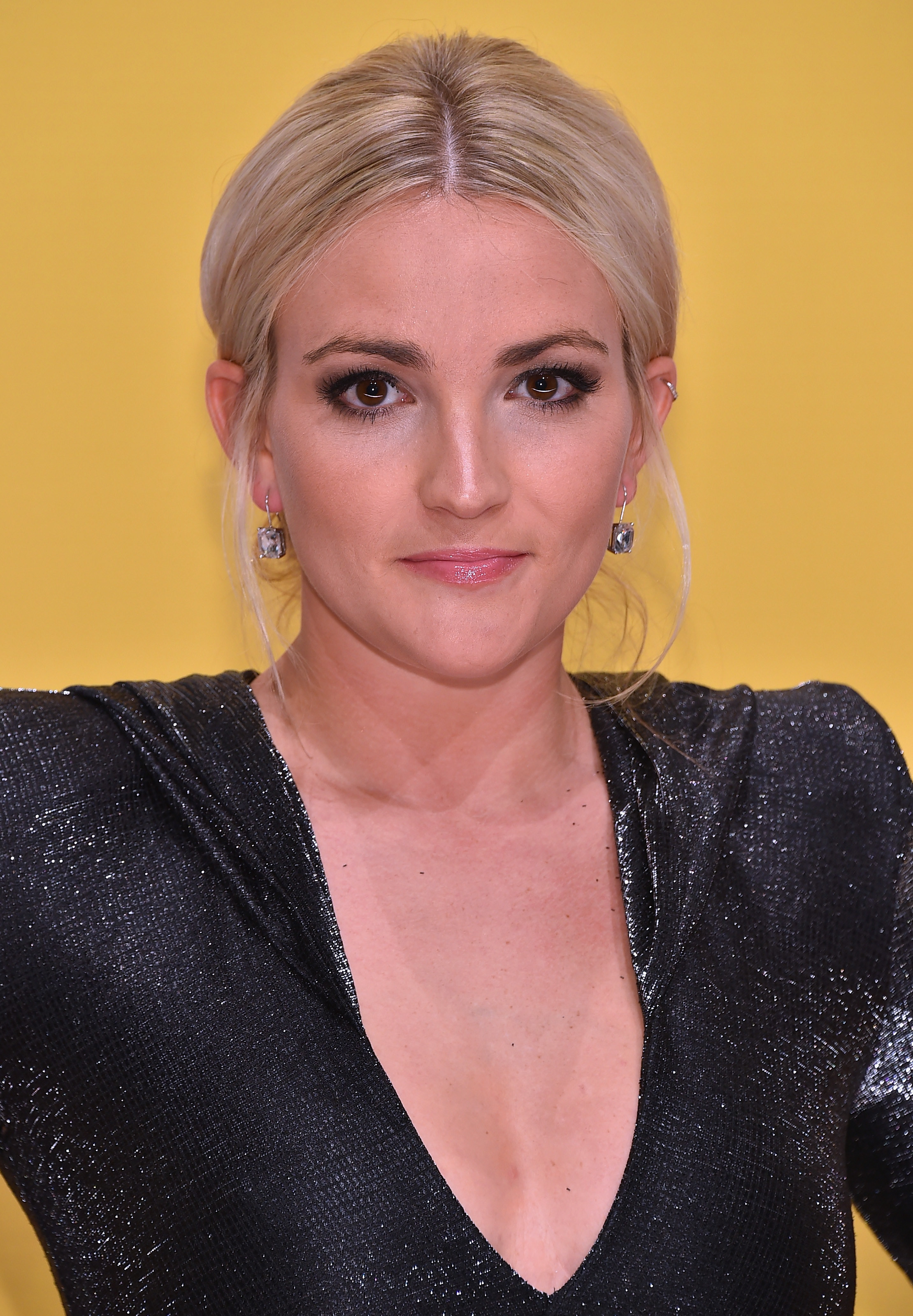 Britney called Jamie Lynn a "selfish little brat" in a harsh Instagram post shared shortly after the podcast aired, while her lawyer, Mathew Rosengart, swiftly filed a cease-and-desist request urging the Zoey 101 star to refrain from commenting on the matter further.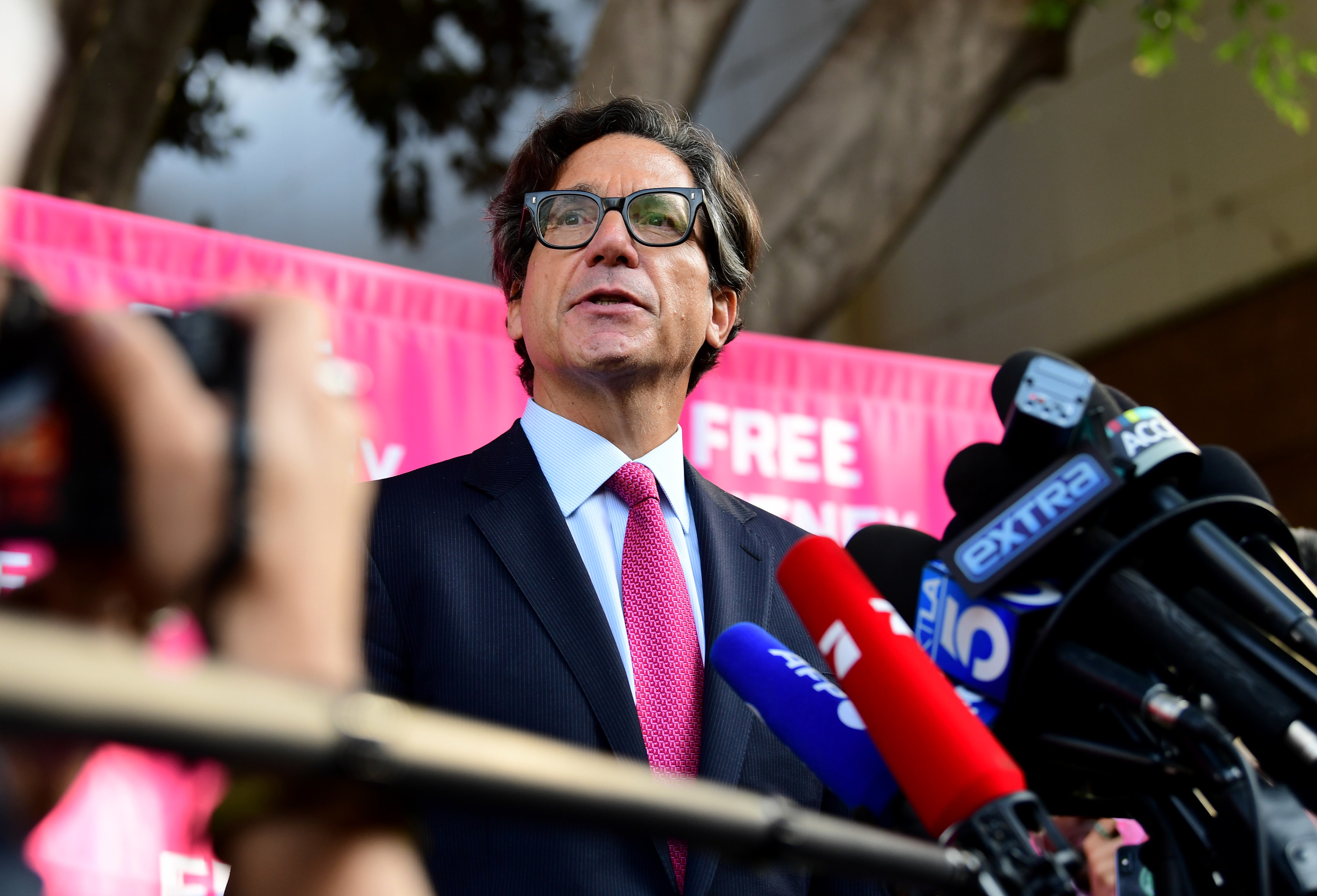 Jamie Lynn's lawyer issued a near-immediate response, however, arguing that Rosengart's request "fails to specify any legal wrongdoing whatsoever."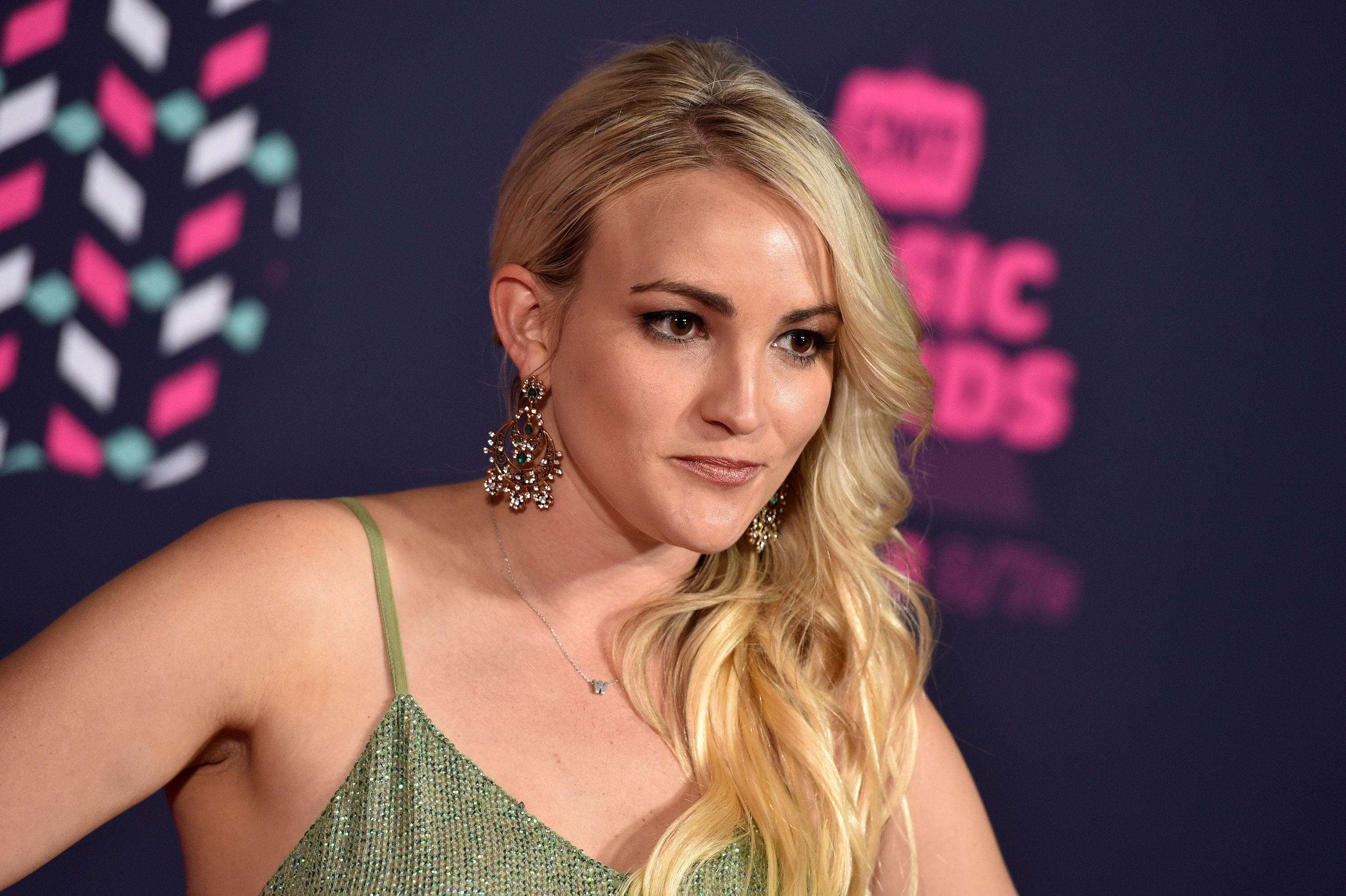 Speaking with host Alex once again, Jamie Lynn began by addressing the threatening messages she's been receiving from fans who say she "didn't do anything" to help Britney, noting that they're the "most hurtful things" she's been sent.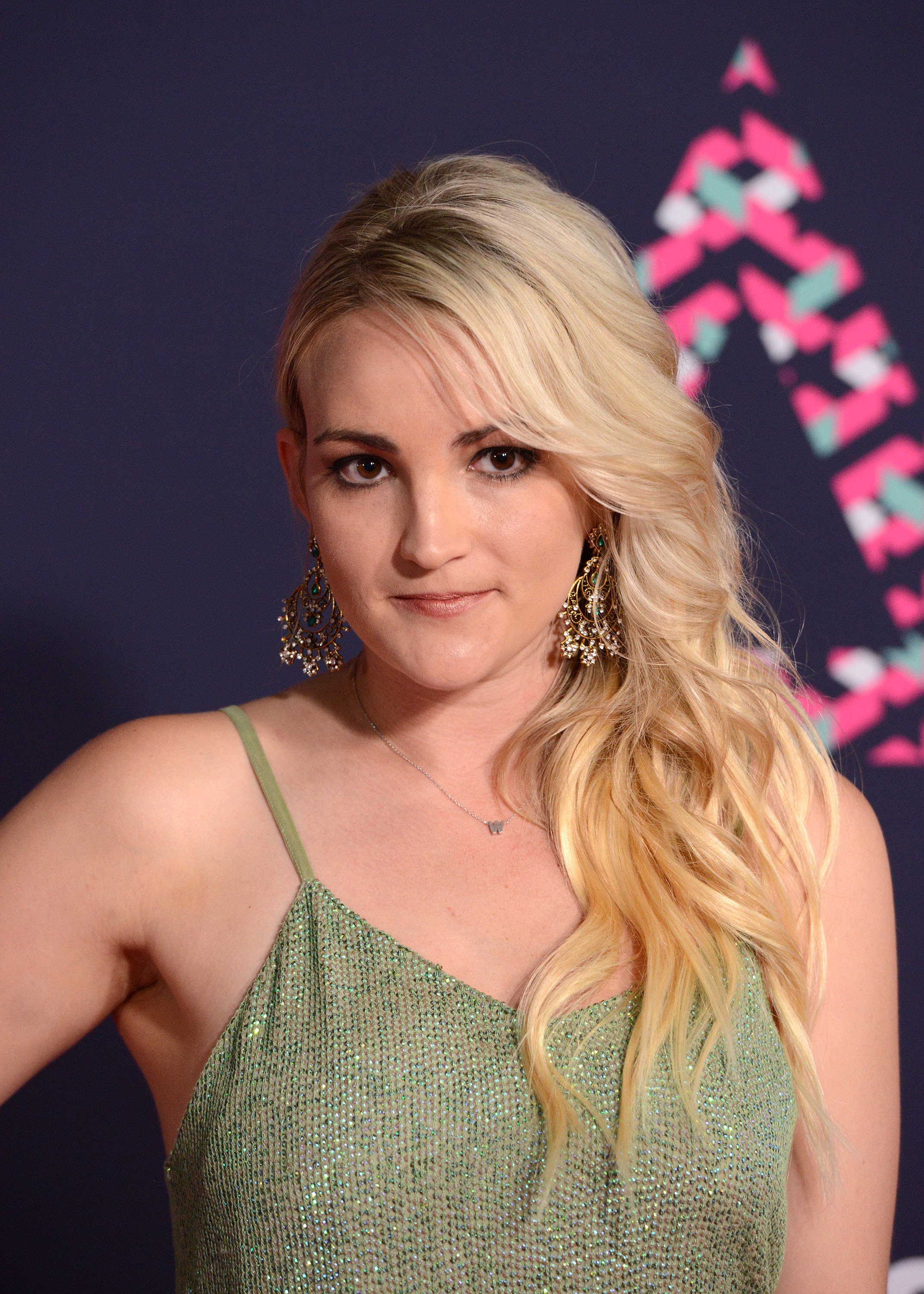 "I think they want me to not exist," she said of the people who send her abusive messages. "And if I do exist, it needs to be only to support someone else's life. I can exist and also support, but also protect myself."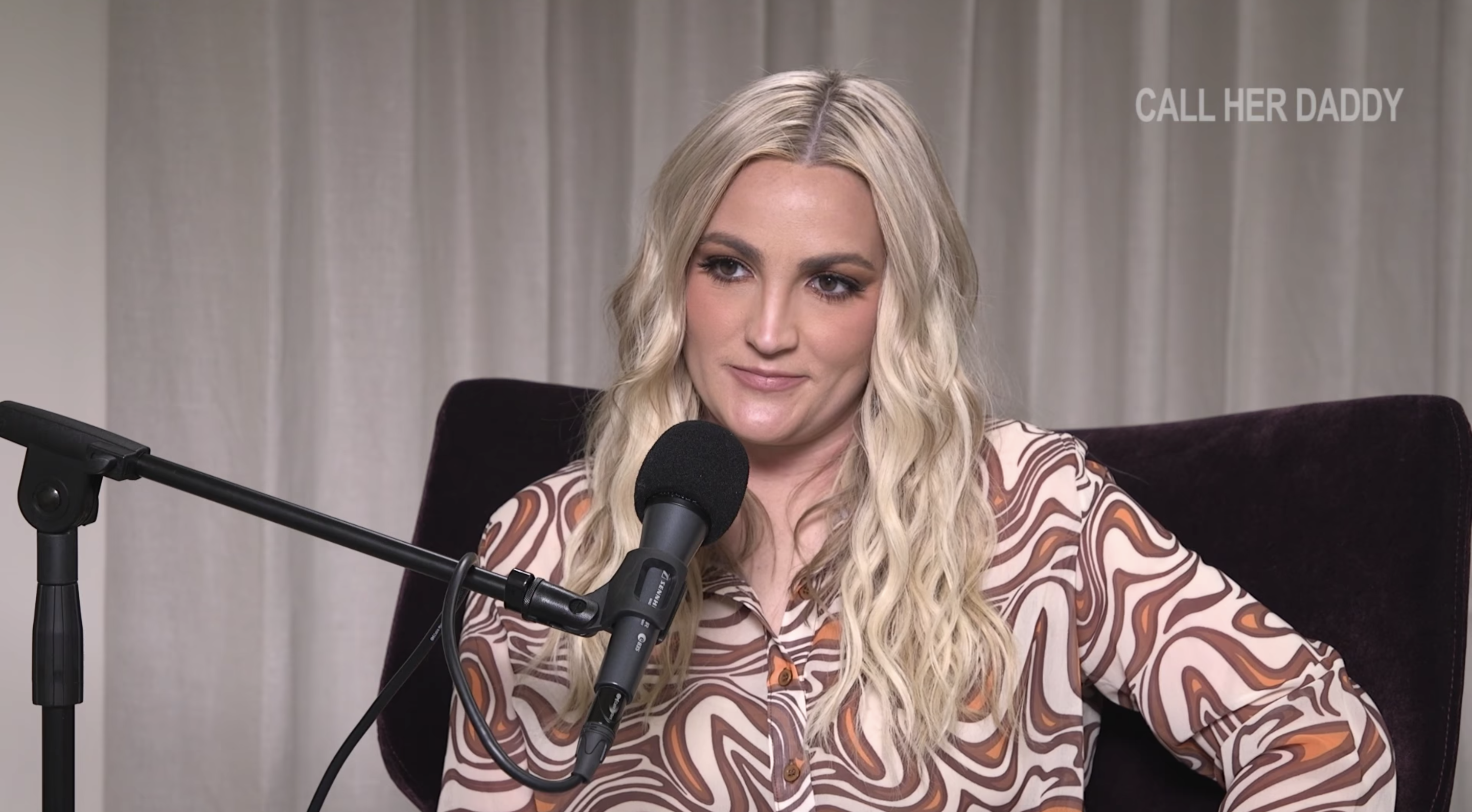 Jamie Lynn then stated that she had no part in the conservatorship before providing Alex with the relevant legal documentation.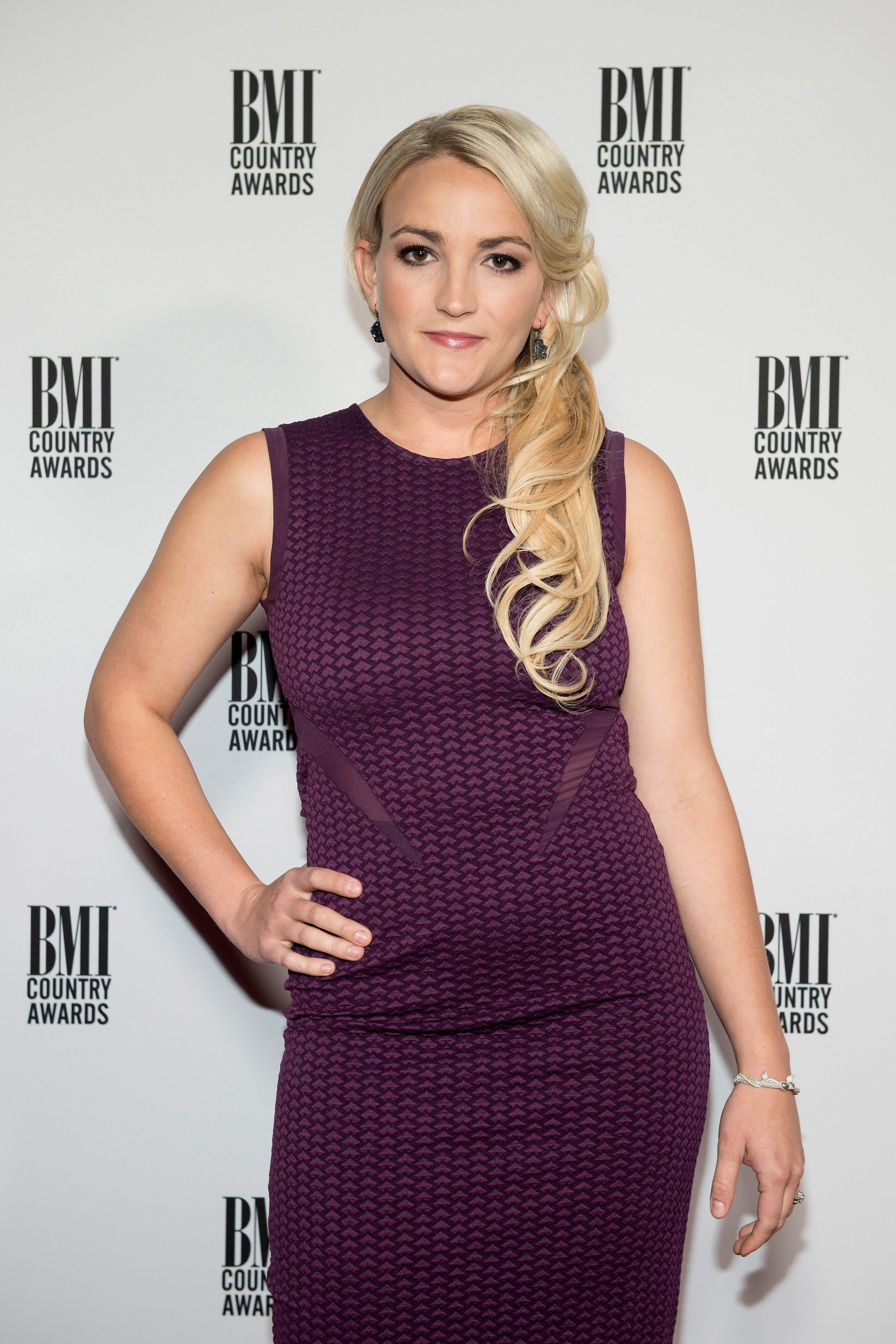 "[I was] never involved in the conservatorship, never, not once. There are legal documents that I can show you," she said.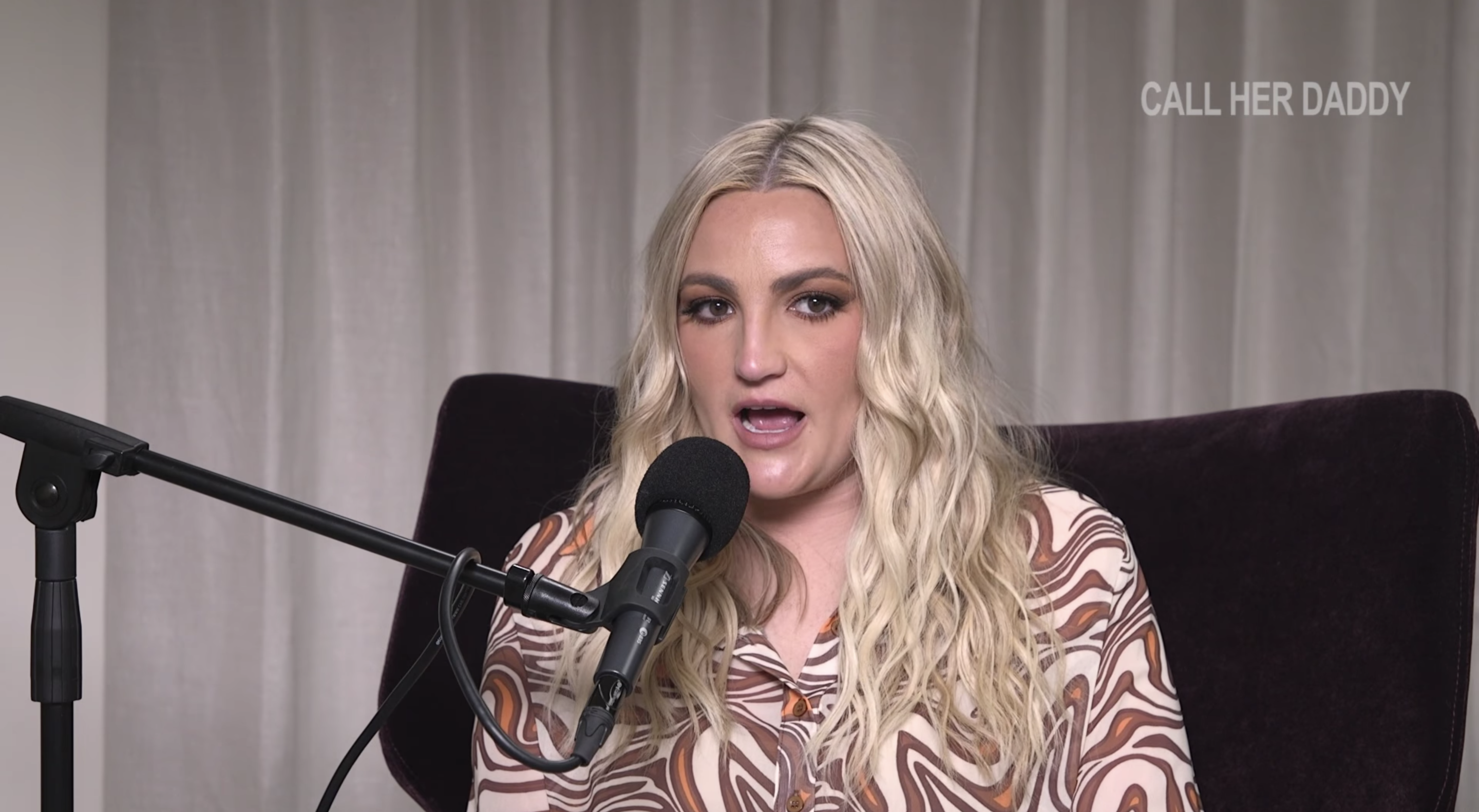 "I never had one part in anything, ever, in Britney's conservatorship or her life at all. Jamie Lynn Spears was never involved in any capacity in the conservatorship. Legally documented, factually documented, by her own team," she maintained.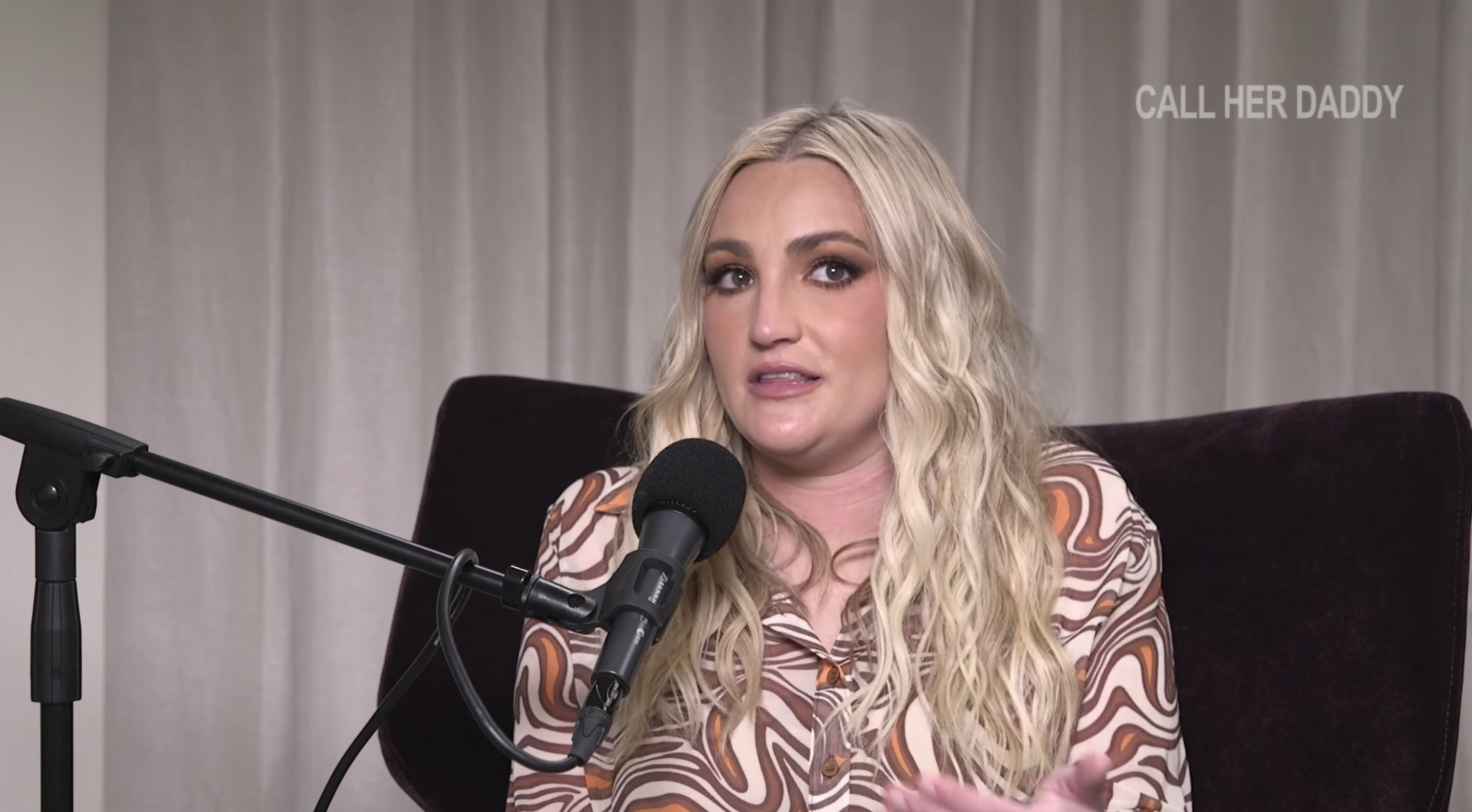 Discussing why people may think she was involved with her sister's money, Jamie Lynn claims that Britney once asked her to act as a trustee. However, Jamie Lynn explained that she didn't follow through with the request.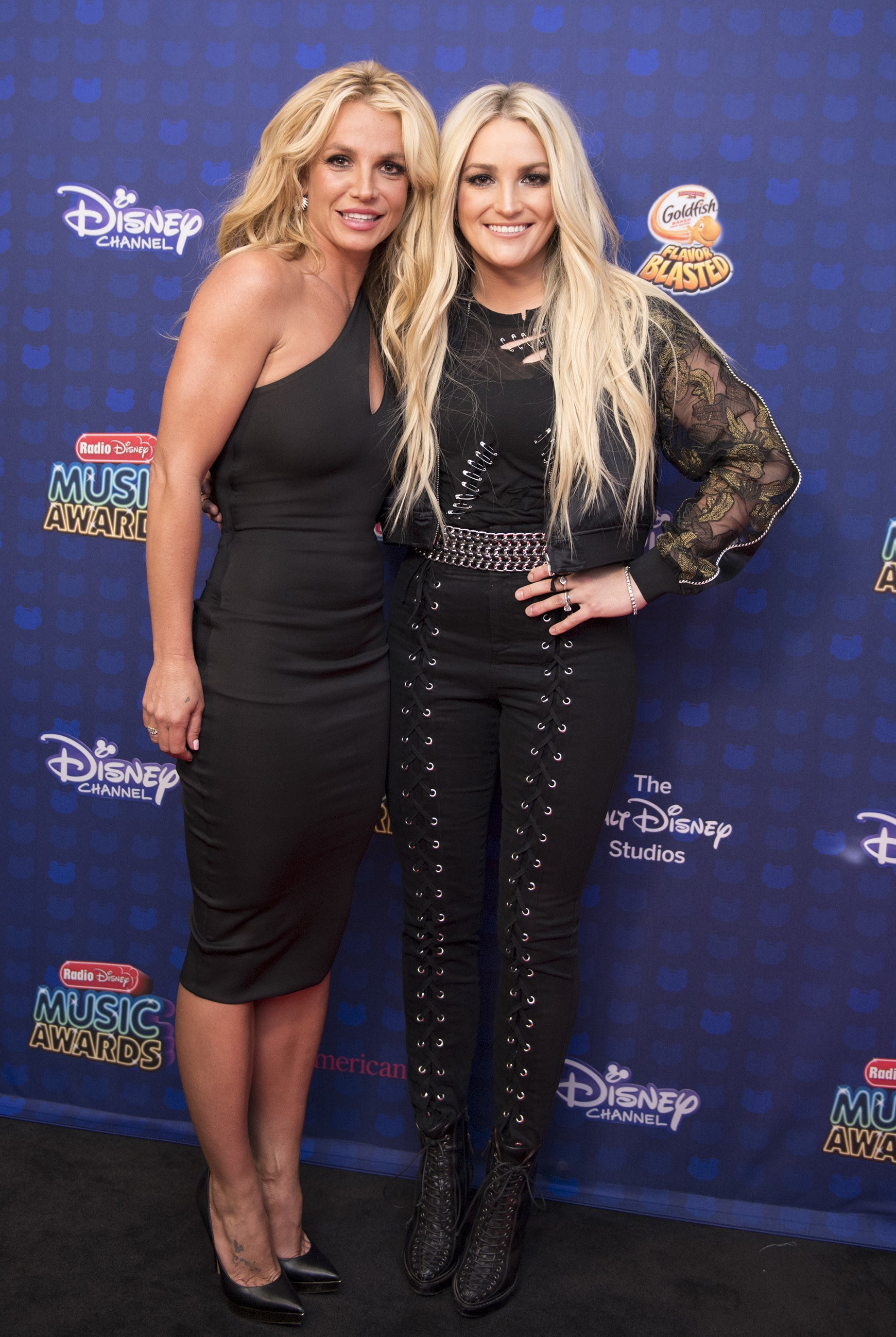 "My sister asked me to oversee a trust if something were to happen to her," Jamie Lynn said. "When I was approached by her team of lawyers... I did not even follow through with the steps to be a trustee." She added that it "never even had anything to do with the conservatorship."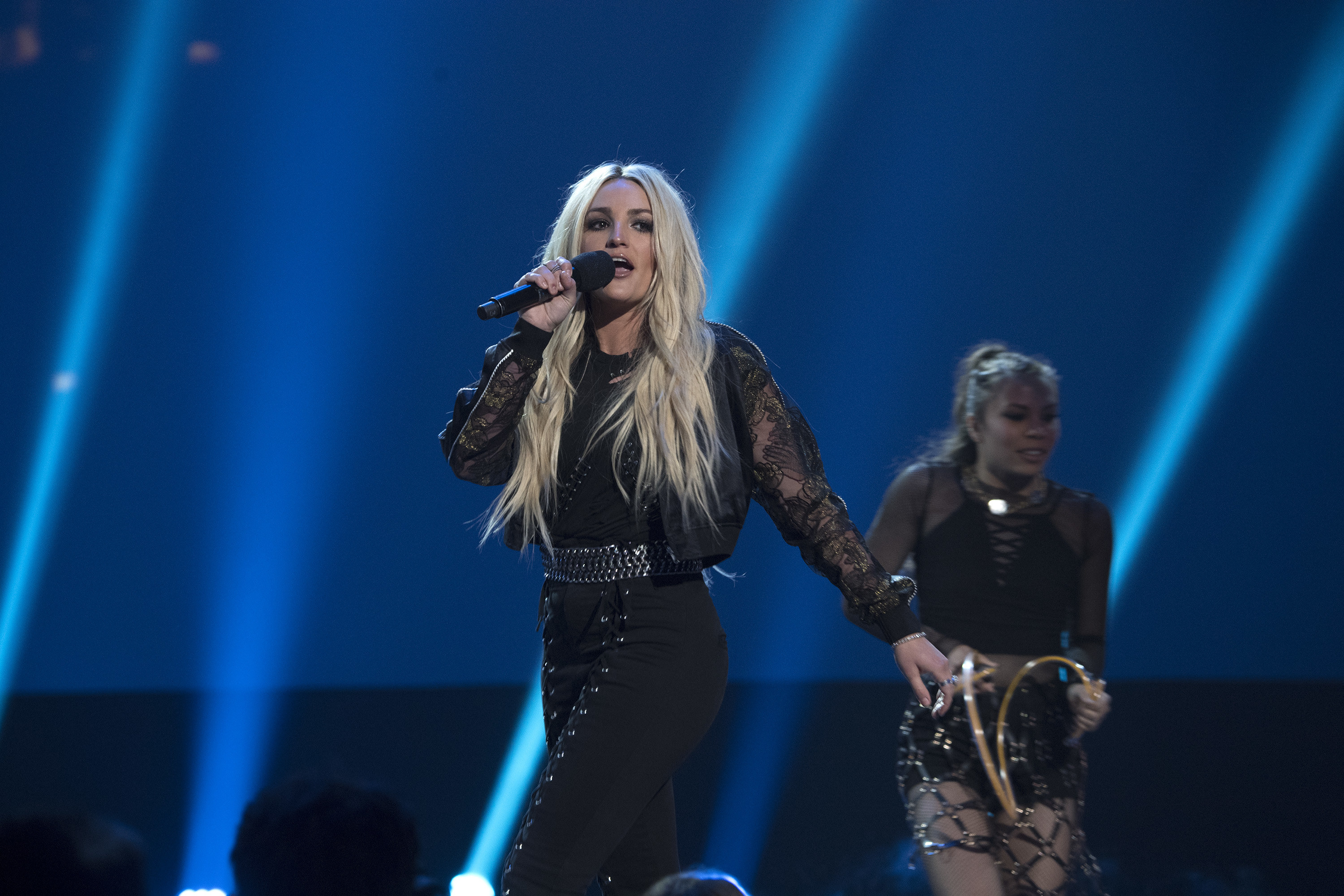 She then explained, "When you're in a conservatorship, everything you do has to be reported to the court. It's like, if she buys this, or does that, it all has to be reported 'cause the court has to be held accountable if — heaven forbid — the worst happens."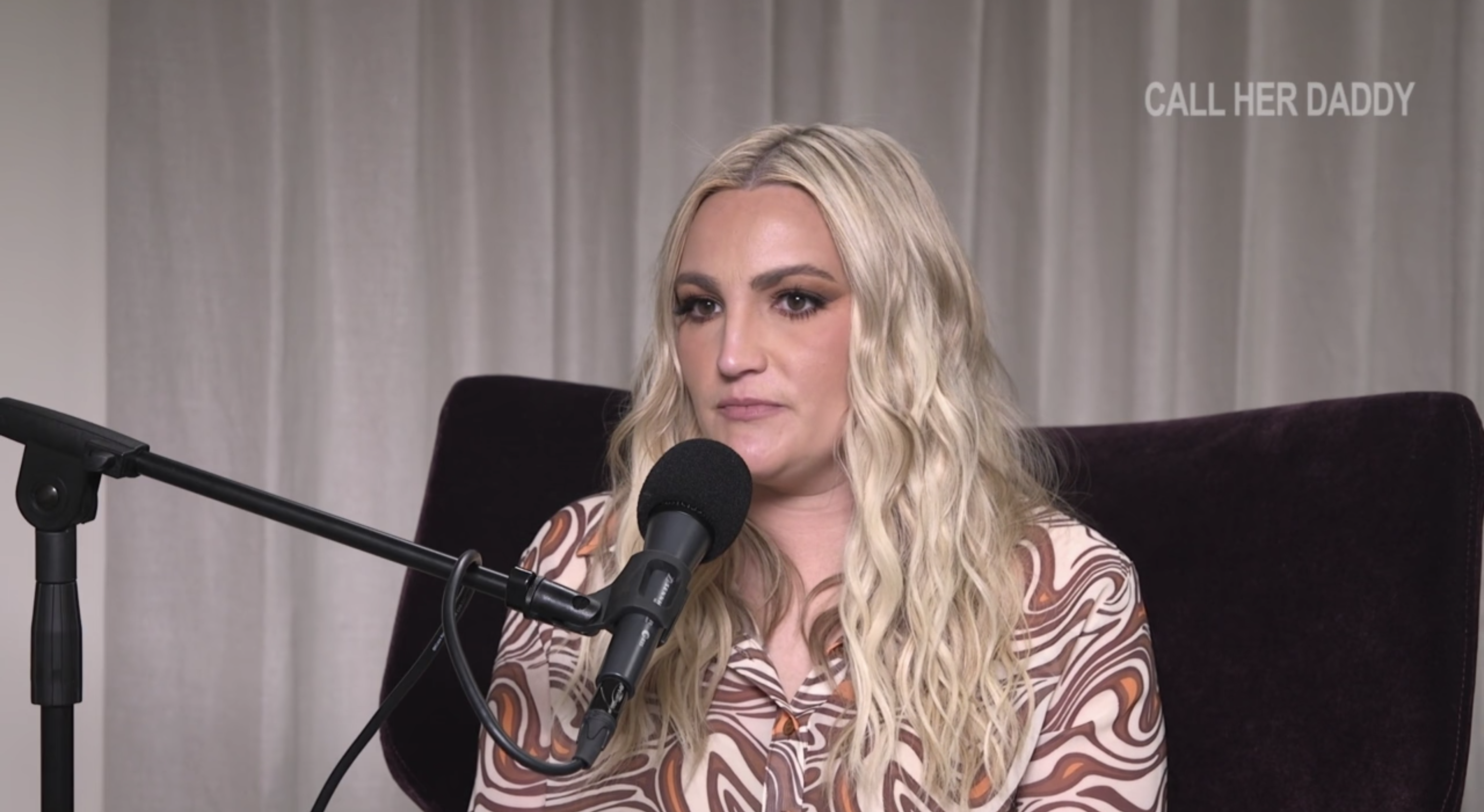 "During this time, one of the things that happened was my sister asked me if something were to happen to her, would I oversee a trust for her boys," she said.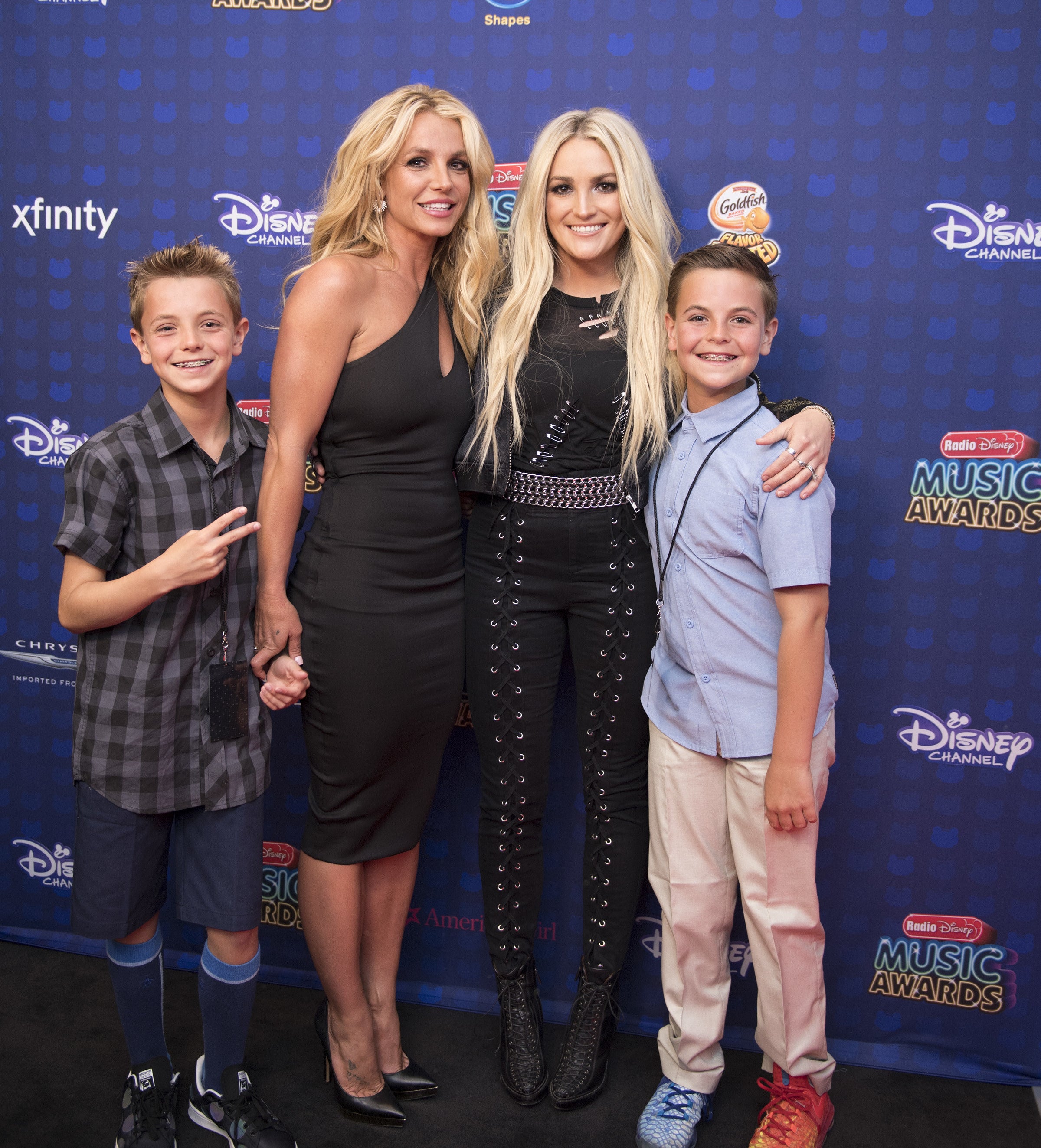 Jamie Lynn said, "I never even became the trustee of this thing, and that is documented by her team. They filed papers," before going on to read the documents directly.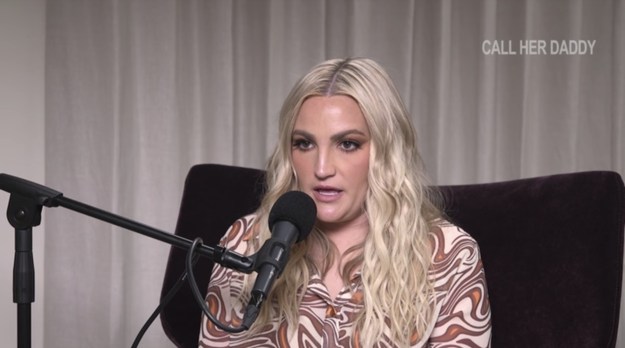 "In the Court approved First Amendment to the SJB Trust in 2018, the SJB Trust was modified to have Jamie Lynn Spears appointed as Trustee," she read. "Petitioner [Britney's team] is informed and believes that Jamie Lynn Spears never undertook any of the steps to actually become Trustee."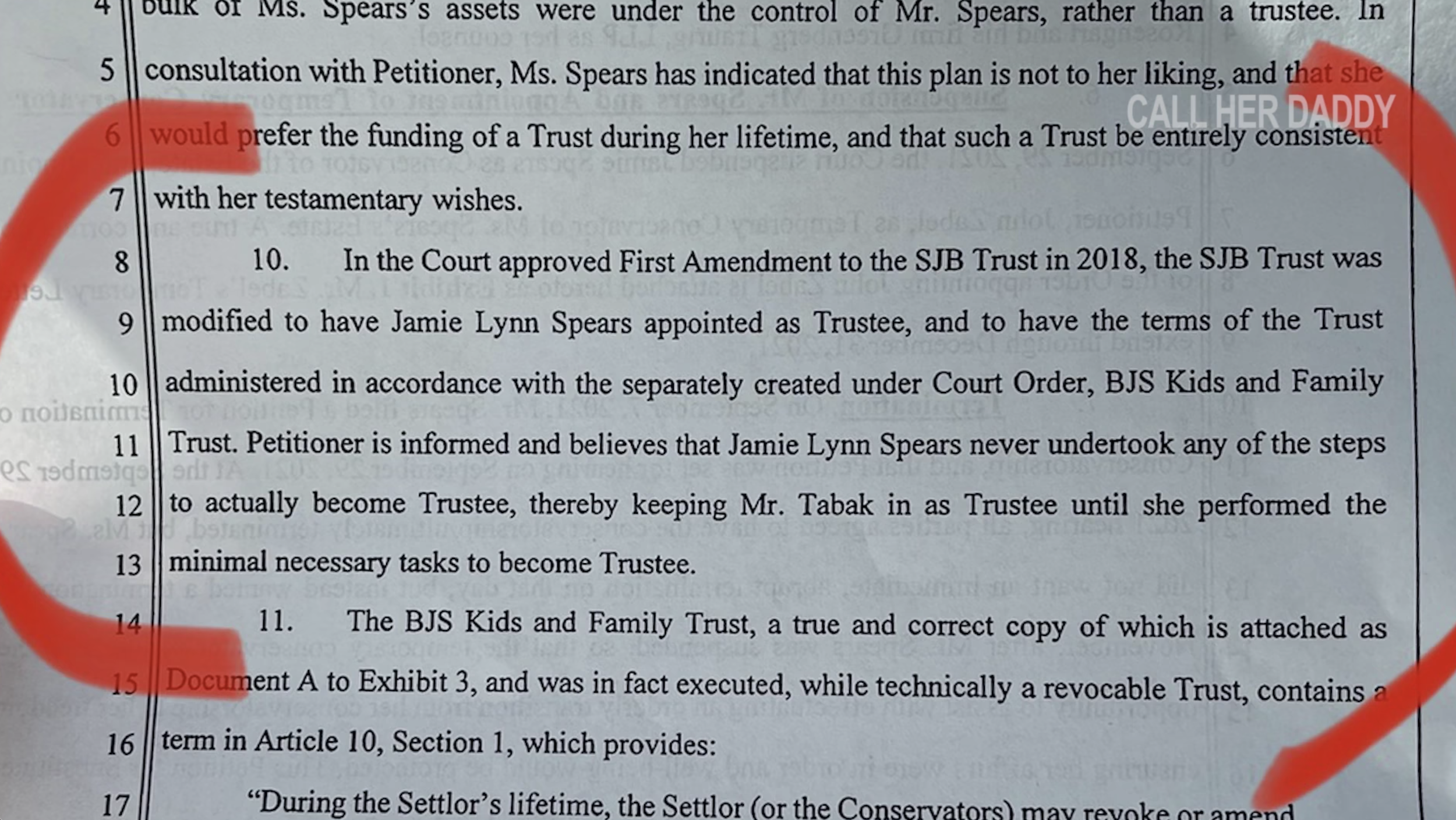 And Jamie Lynn later clarified that she didn't want to be involved in a conservatorship that she didn't "necessarily trust."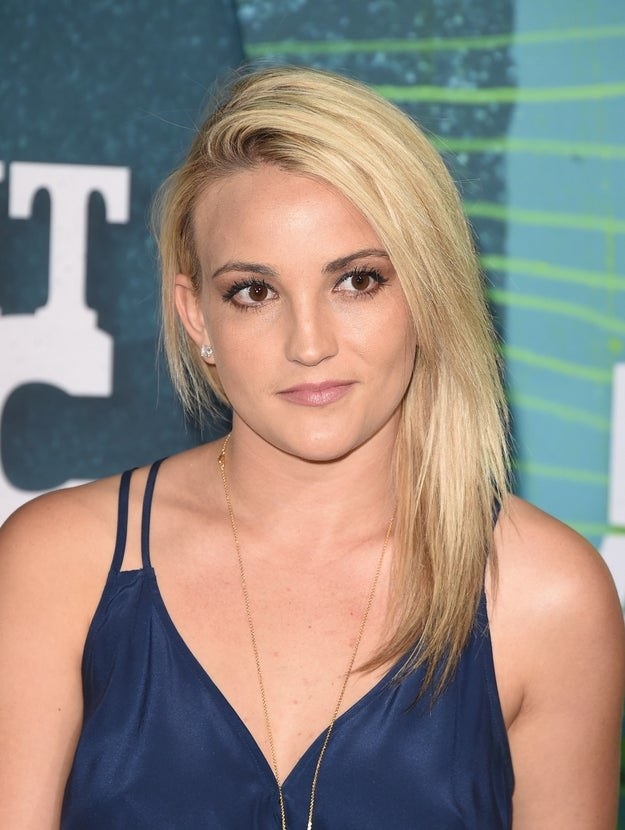 "I didn't wanna sign anything that connected me to the conservatorship... I wanted no part of the conservatorship. So even signing a trust for the boys — I did not want to agree to it because it was still under the umbrella of the conservatorship. Everything was," she said.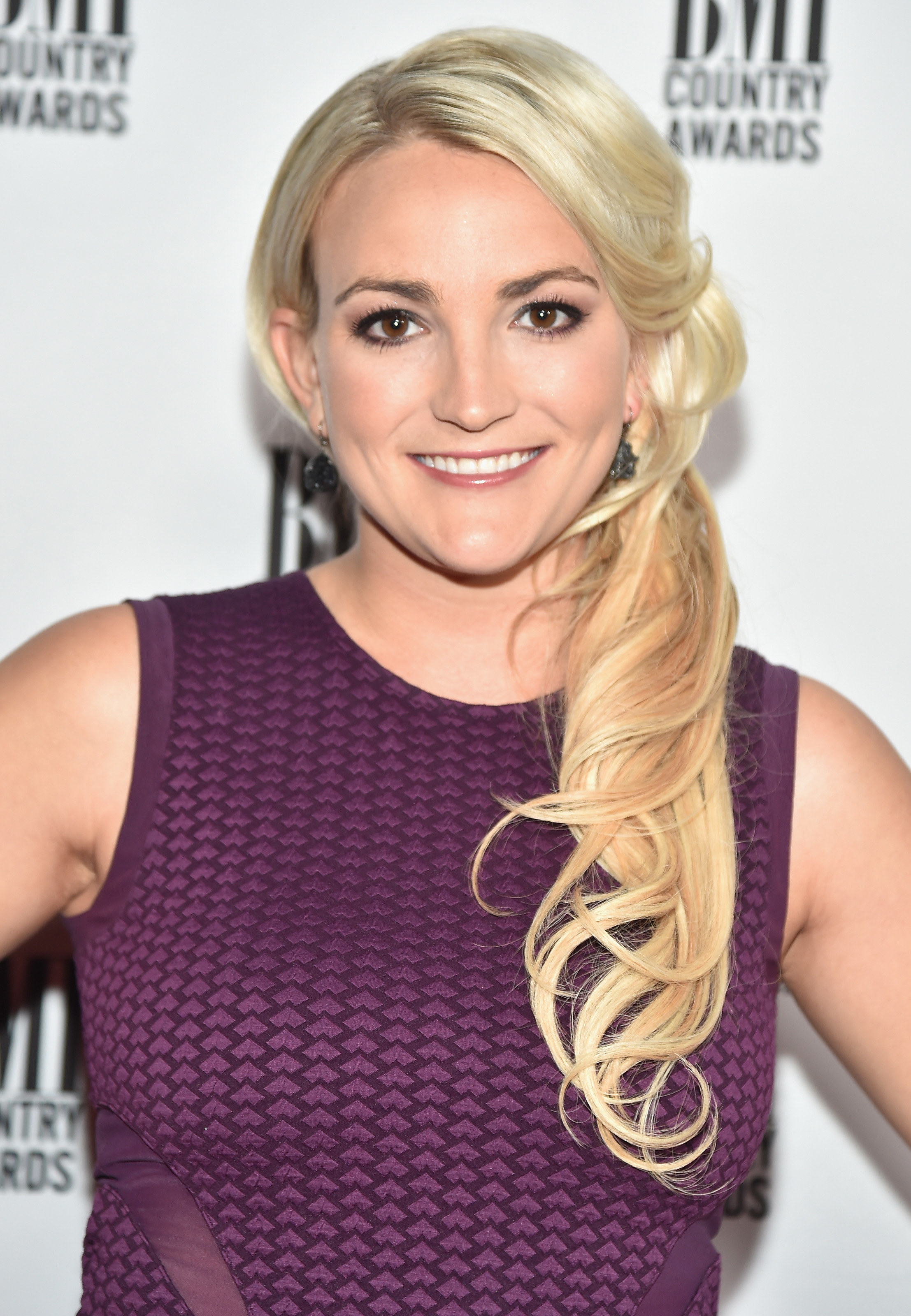 Jamie Lynn went on to address why she didn't speak out on Britney's behalf over the course of the conservatorship given that the pop star had limited access to a phone and social media.
"As far as I'm concerned, I would message her and I would talk to her, and we had full access to talk to her. I was in contact with her," Jamie Lynn said, adding that she doesn't know why people think Britney didn't have a phone.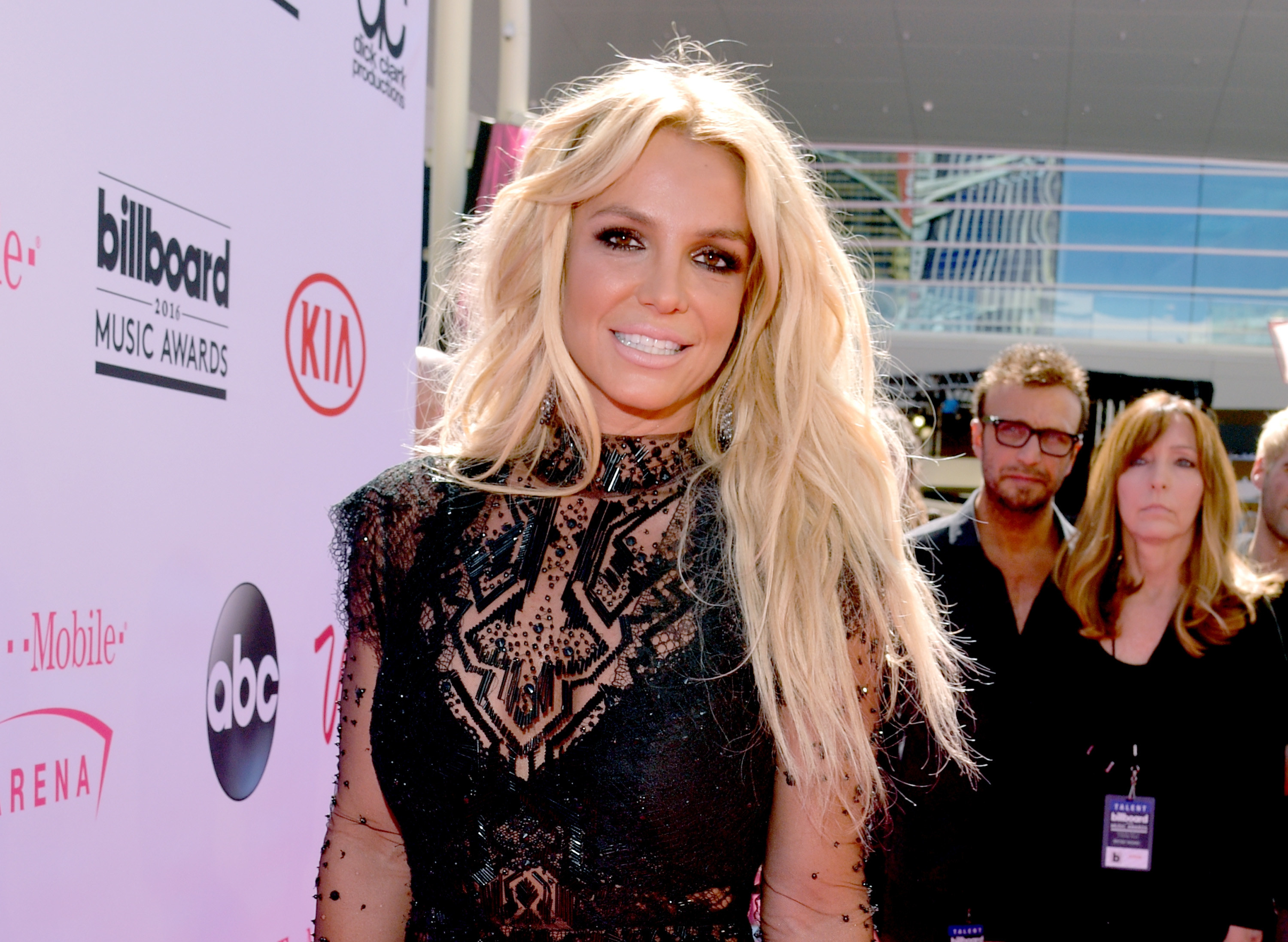 "I didn't understand sometimes where or what my position was, or how I could be helpful," she said, claiming that Britney would sometimes "block" her without giving a reason. "But also, I was dealing with my own dynamics in our relationship, and I was getting to a place where mine and her relationship was becoming a bit more challenging and unhealthy for me."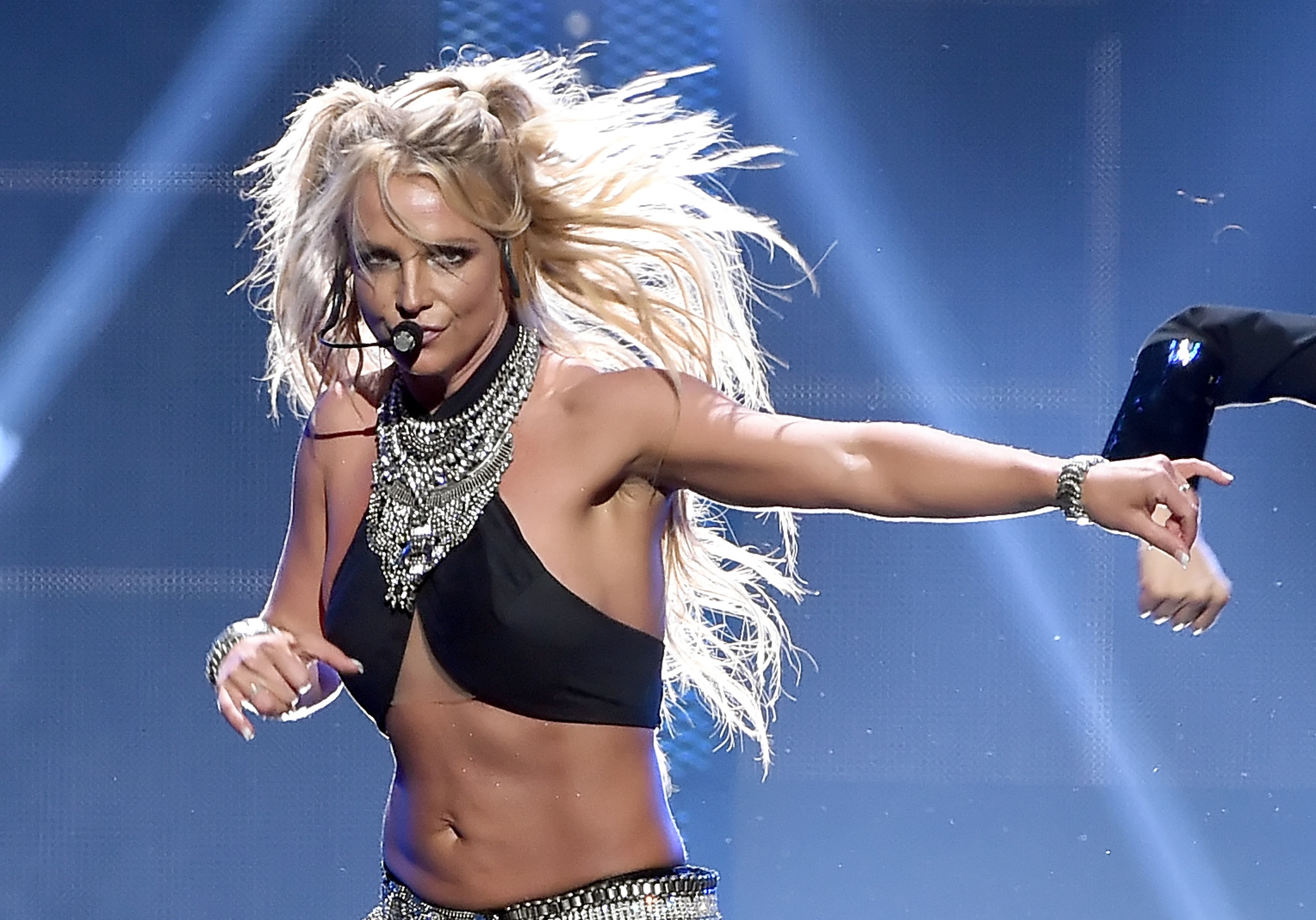 "But, as I've mentioned previously, any time she told me she wanted help, I gave her the chances and opportunities and the people to help her. She knows all of that. Why wouldn't she just have clarified that and stopped all of this?" she questioned.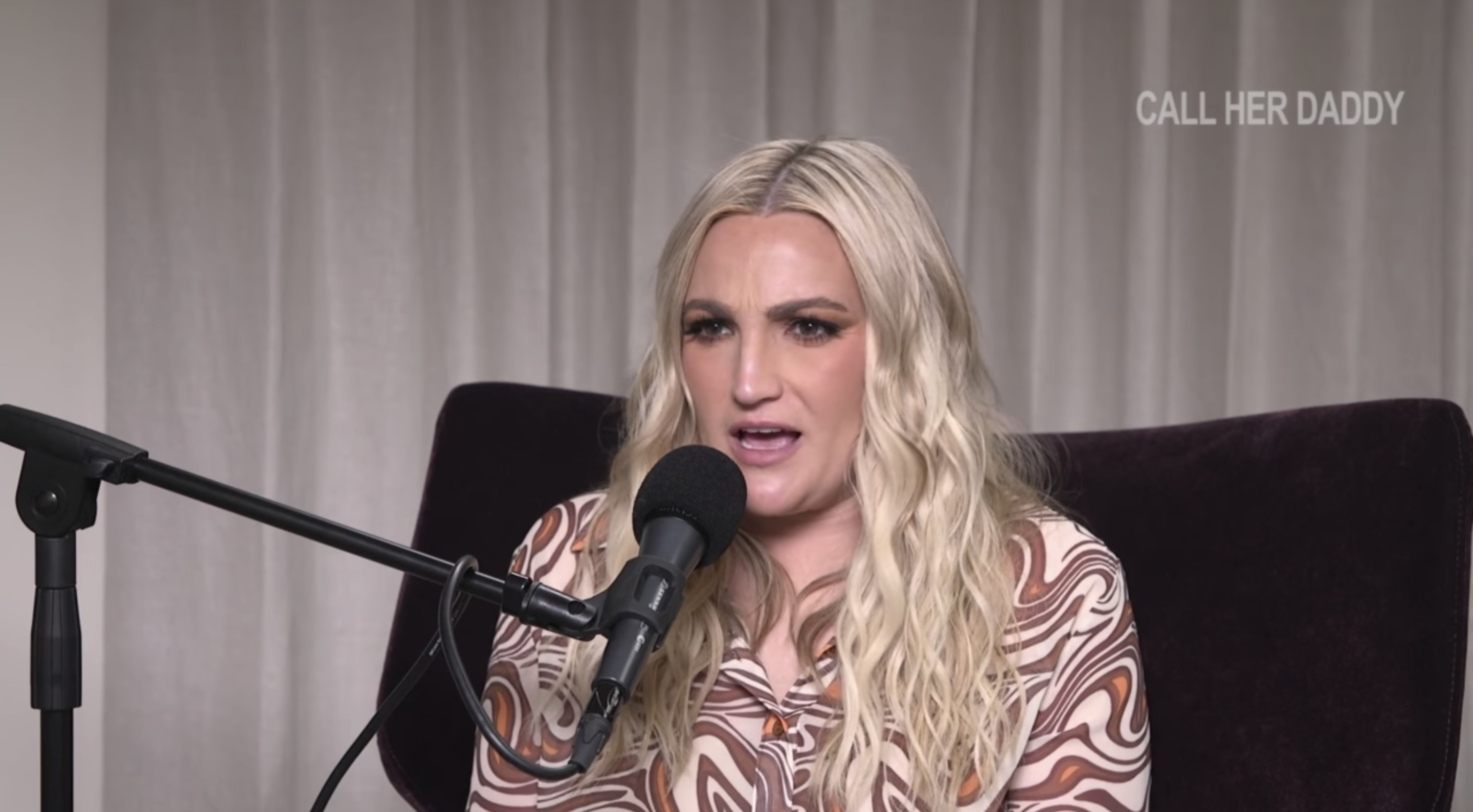 Jamie Lynn then went on to address Britney's numerous Instagram and Twitter posts, in which she often puts her "family" on blast for their lack of support.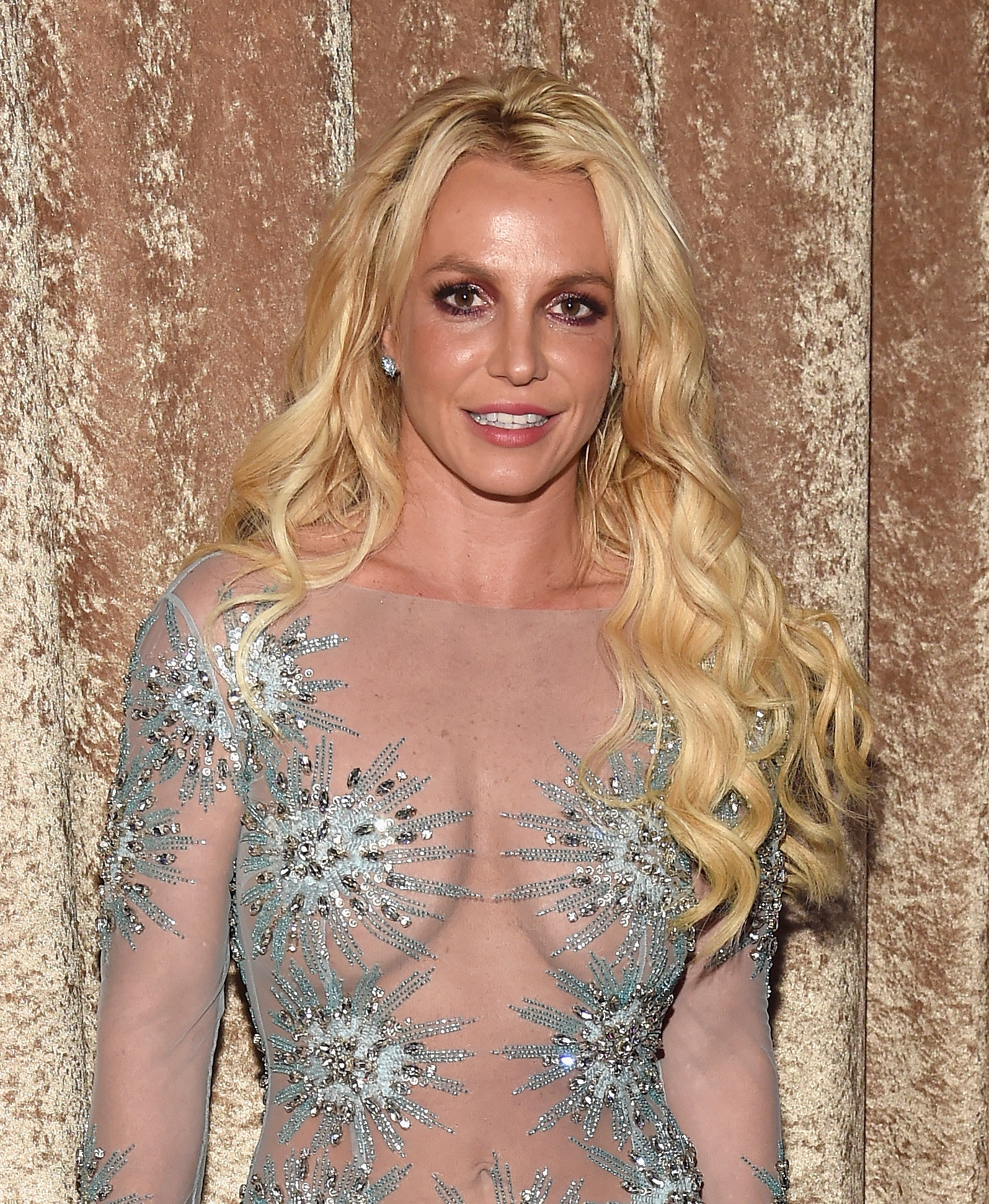 "I felt like a lot of them were directed at me at times," Jamie Lynn said. "And it made me feel like, 'why is she doing this to me?''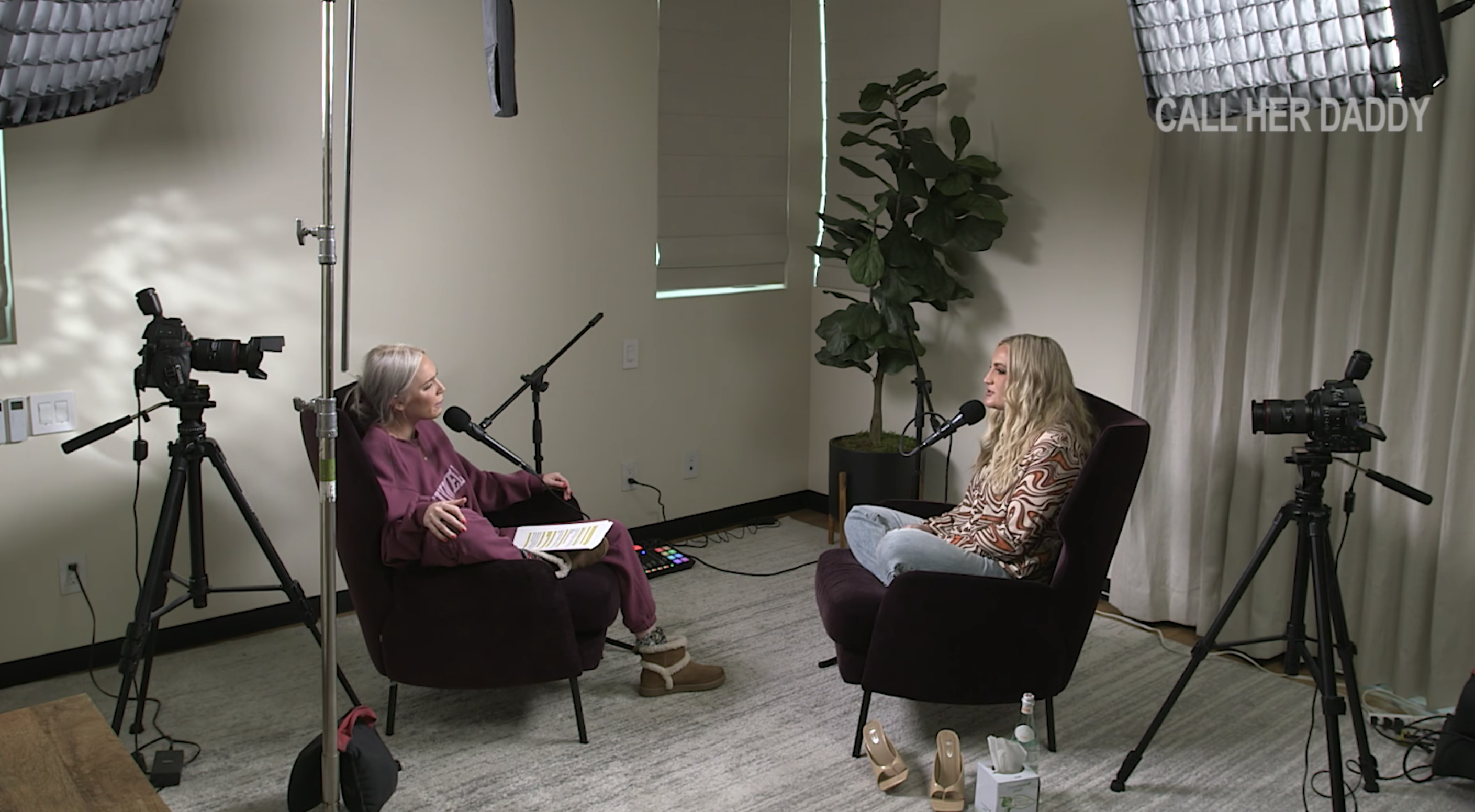 Jamie Lynn added that she's messaged Britney about the posts and the abuse she's received from fans as a result. She said that Britney apologized, and she went on to directly read a text from her sister to prove her point.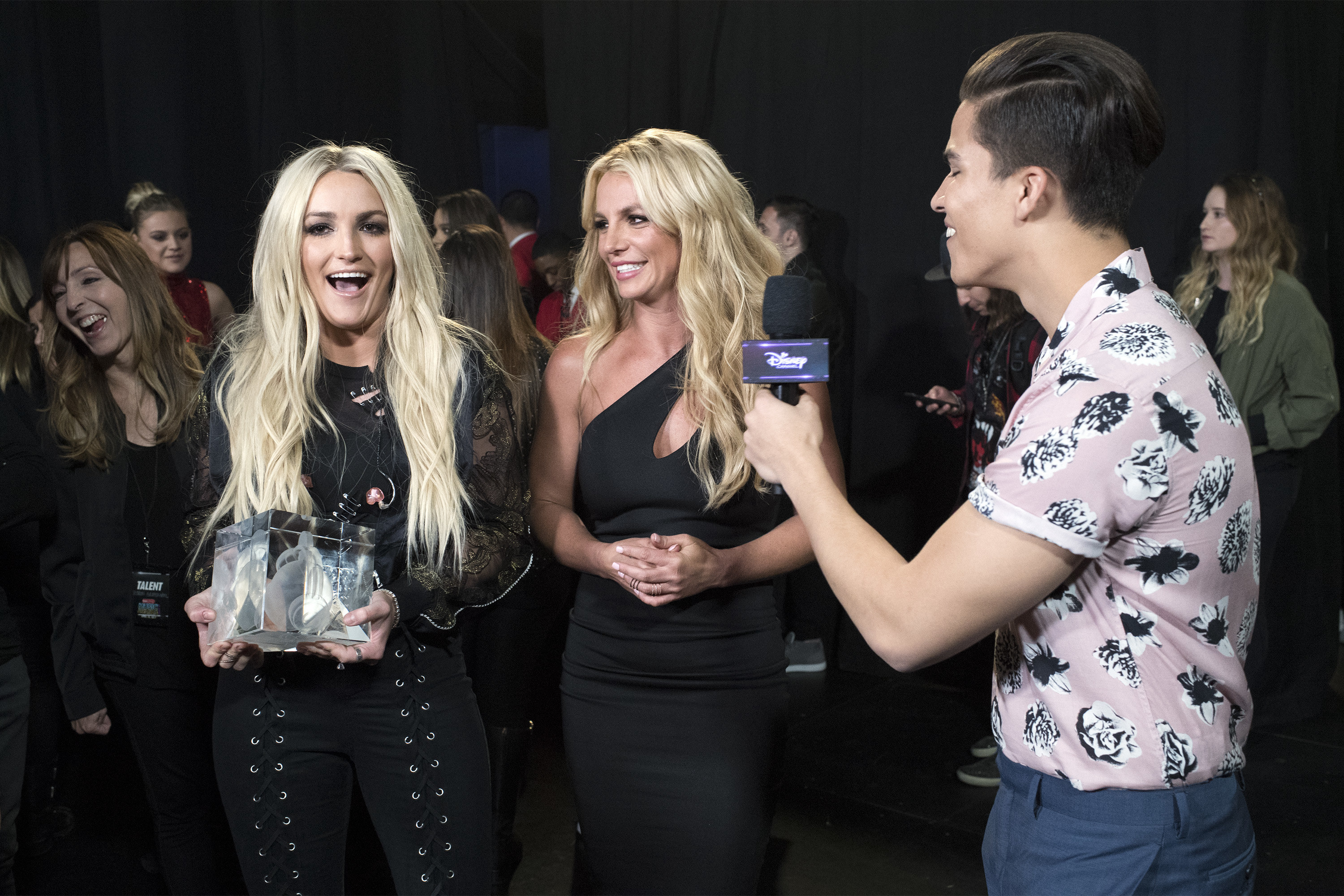 "I know it's not your fault and I'm sorry for being so angry at you. Although I'm your big sister, I need you more than you need me, and always have," the text reads.
Following up the interview with a segment filmed virtually on Jan. 18, Jamie Lynn addressed the huge backlash that she faced after part one of the podcast was released.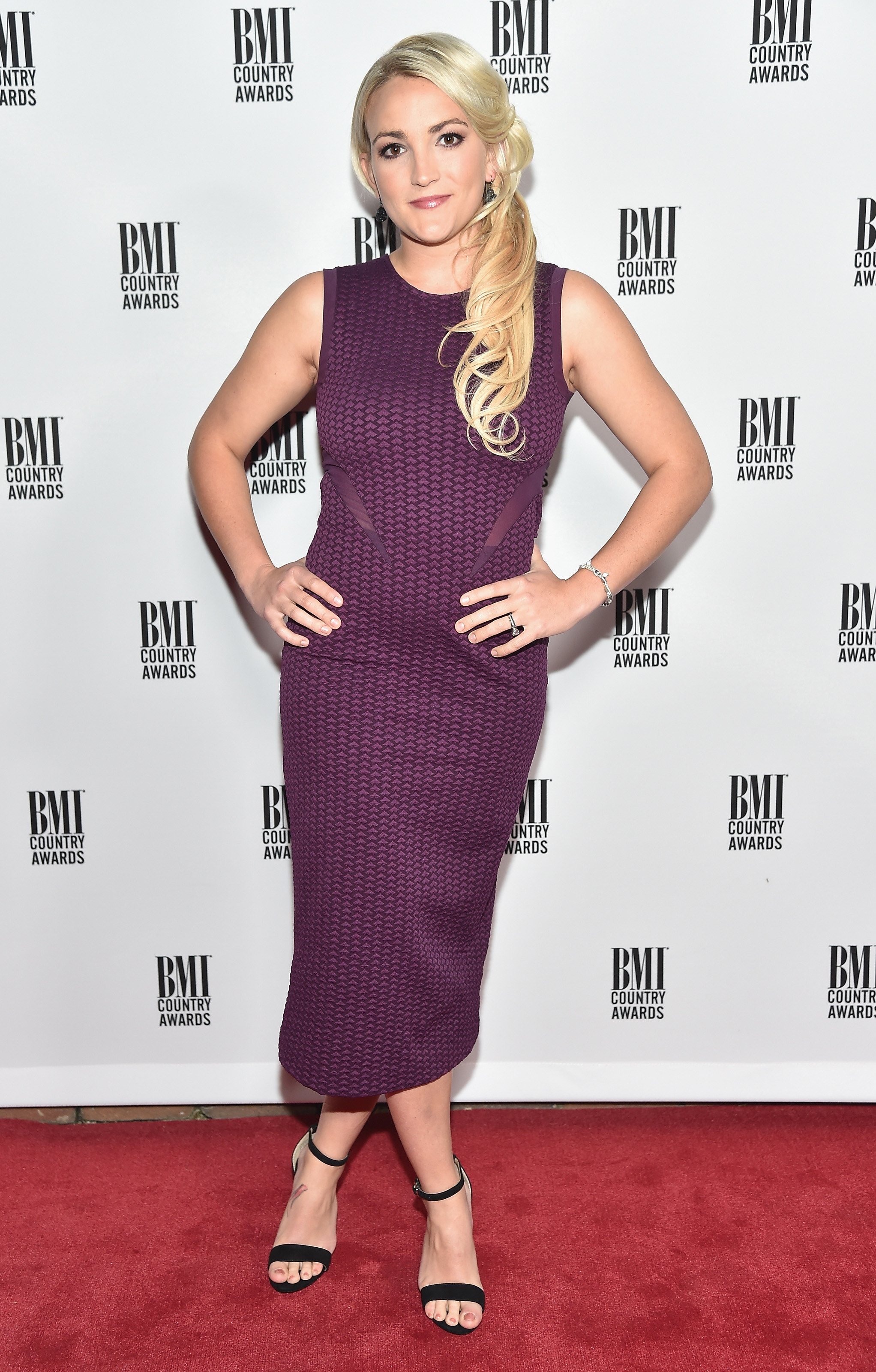 In a bid to calm the criticism, Jamie Lynn gave more specifics about how exactly she tried to help Britney put an end to the conservatorship, explaining that she introduced her sister to a new lawyer during a trip to Hawaii without their parents.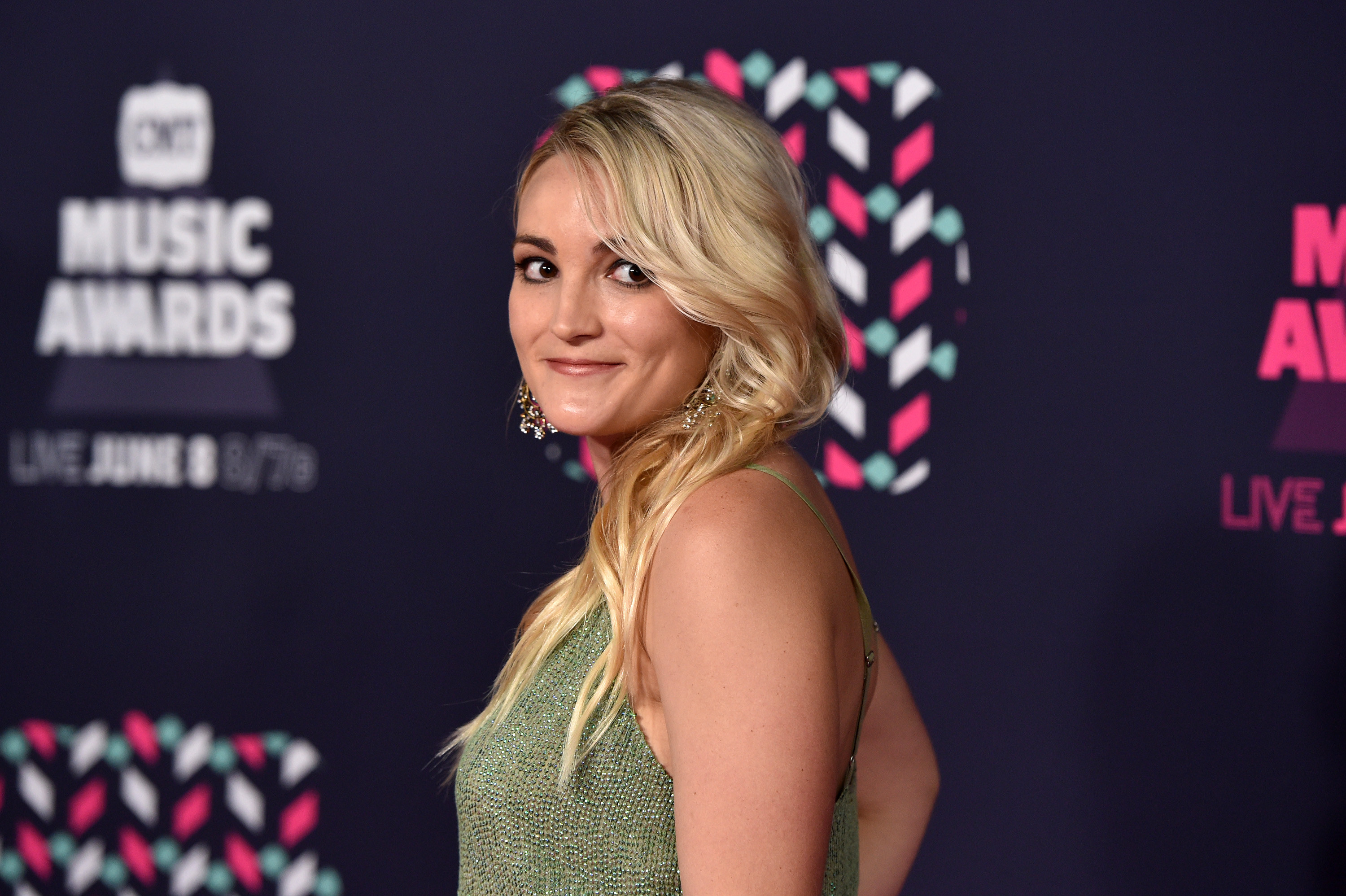 "We talked a lot about a lot of different things, and she expressed to me that she wasn't happy with her situation," Jamie Lynn said. "So I kind of did a bit of digging myself, as far as calling some lawyers to people I know at home."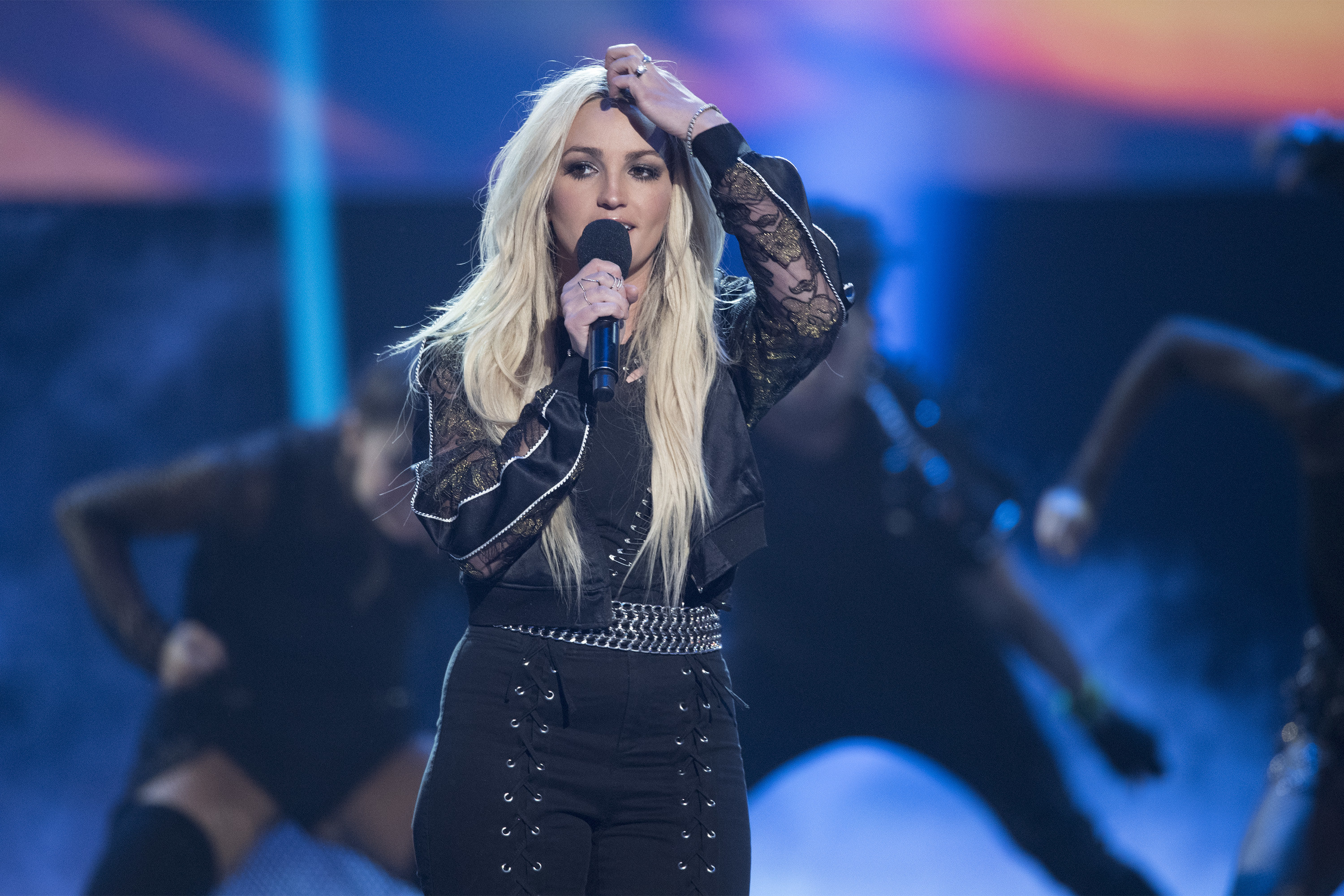 "After doing that, I talked to my sister about some information... Personal information that I thought maybe could be useful to give to her lawyer at the time to help shut down this whole conservatorship," she said.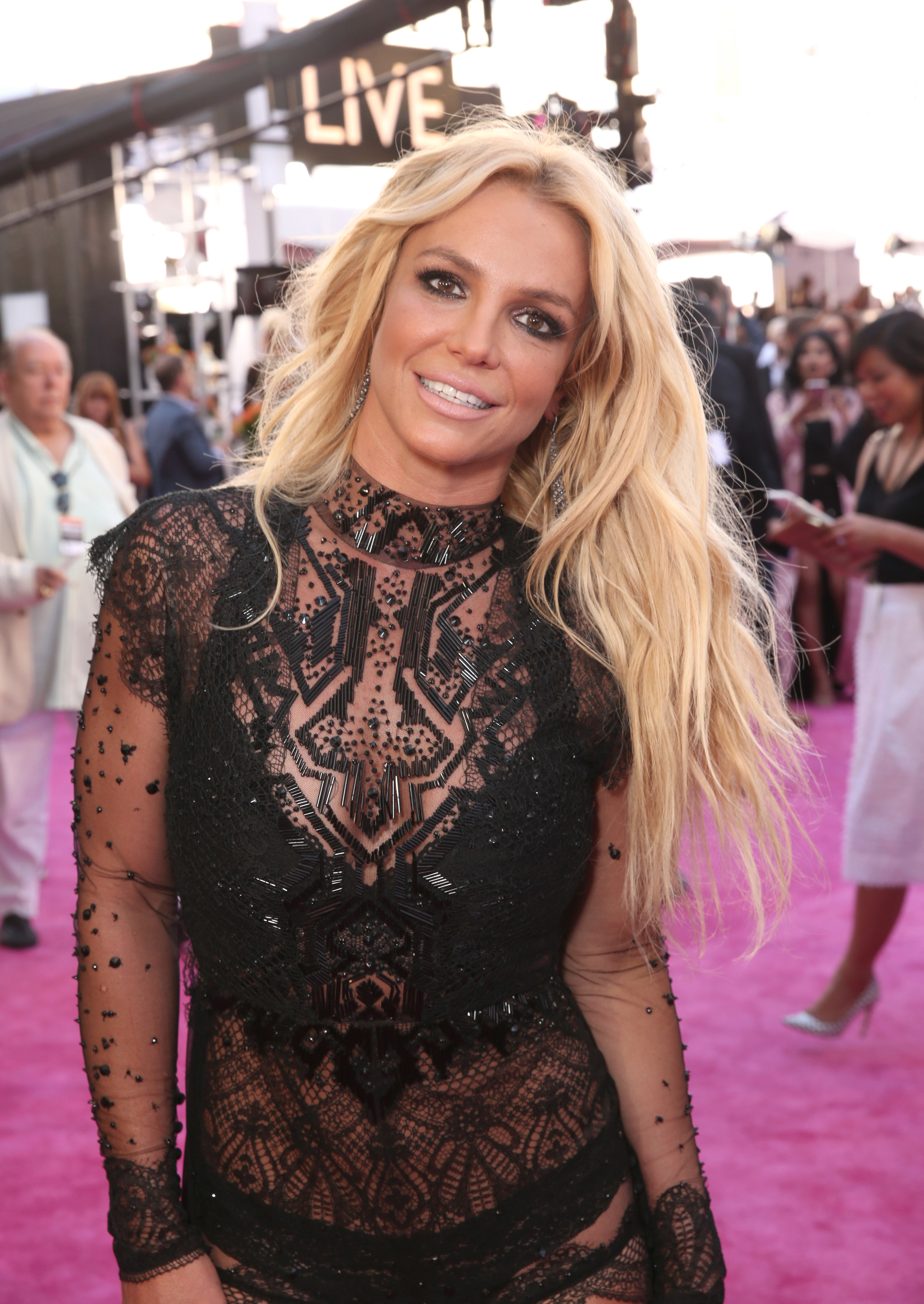 "We spoke about it, she said she wanted to do it, so we gave all of these facts to her lawyer [Sam Ingham]. And then those same facts were regurgitated to me from the other side of the conservatorship. So I know that he obviously immediately went and told them whatever I said... I just think she needed a new lawyer," she said.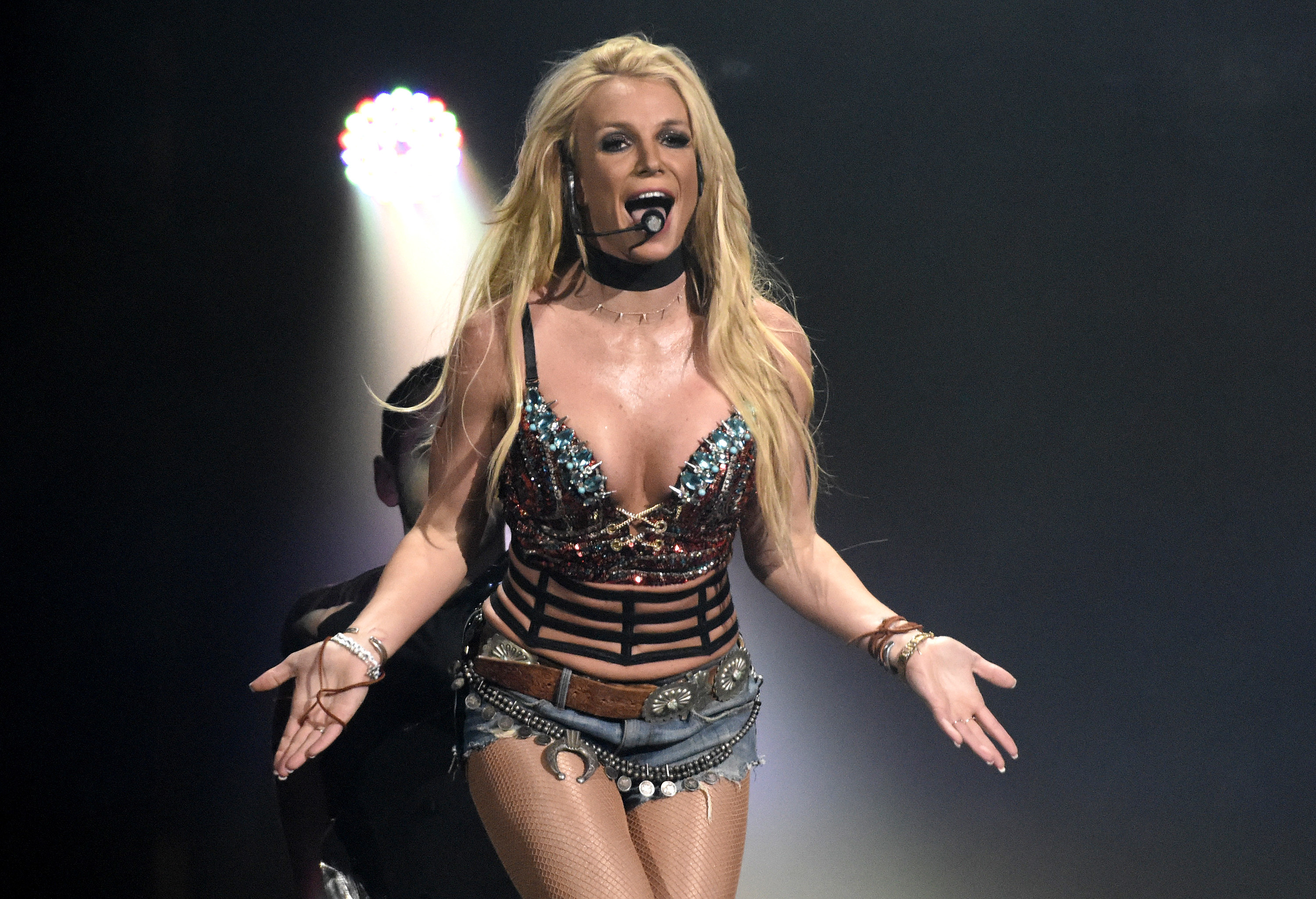 Jamie Lynn said that after becoming uncertain about Sam's intentions, she pushed for Britney to take residence in Louisiana, their home state — something she understood would help "dissolve" the conservatorship.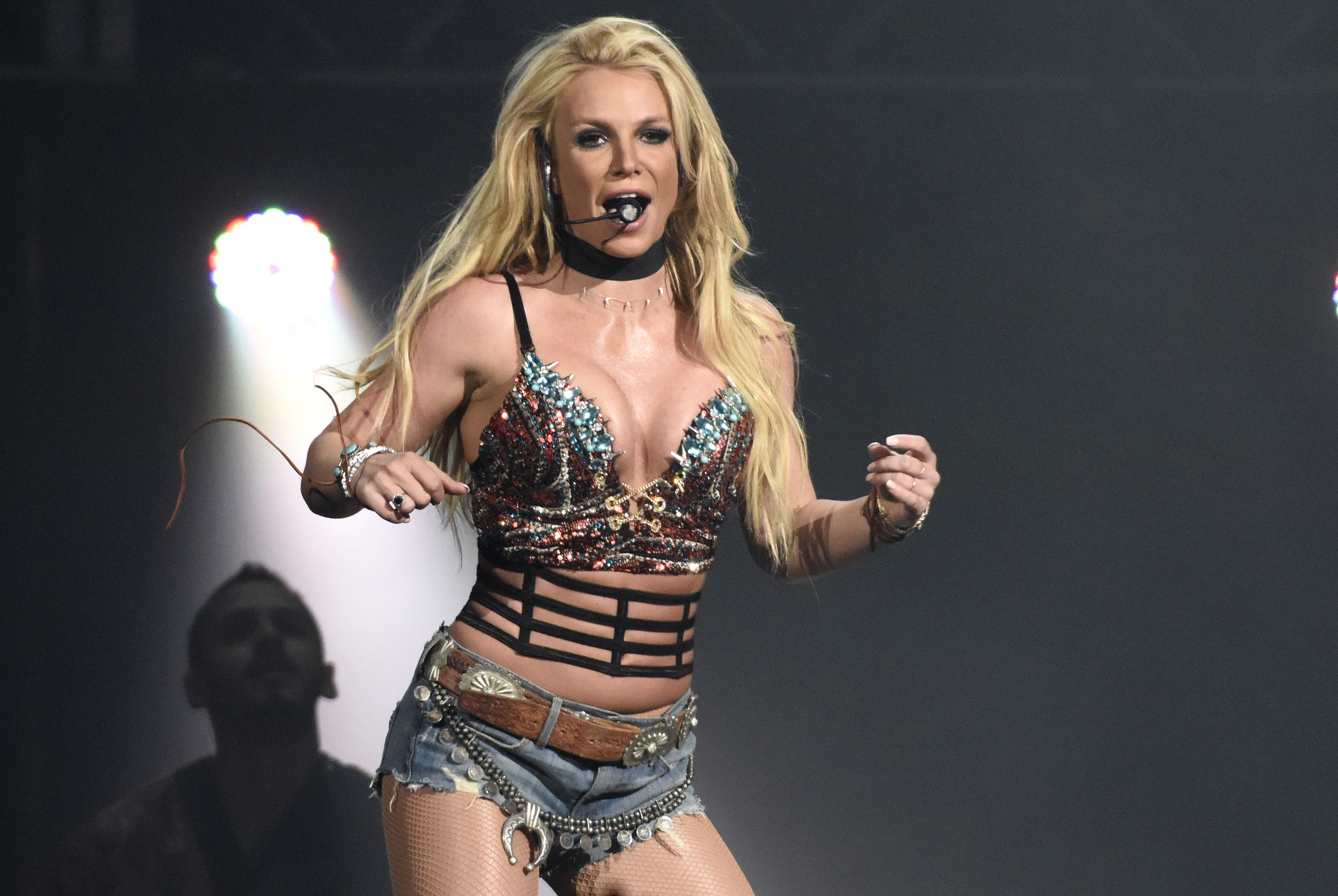 She then went on to read a text that she sent to Britney on Nov. 11, 2020, offering advice about getting out of the conservatorship. She said she also sent the same message to Britney's fiancé, Sam Asghari, the following day to help ensure it was read.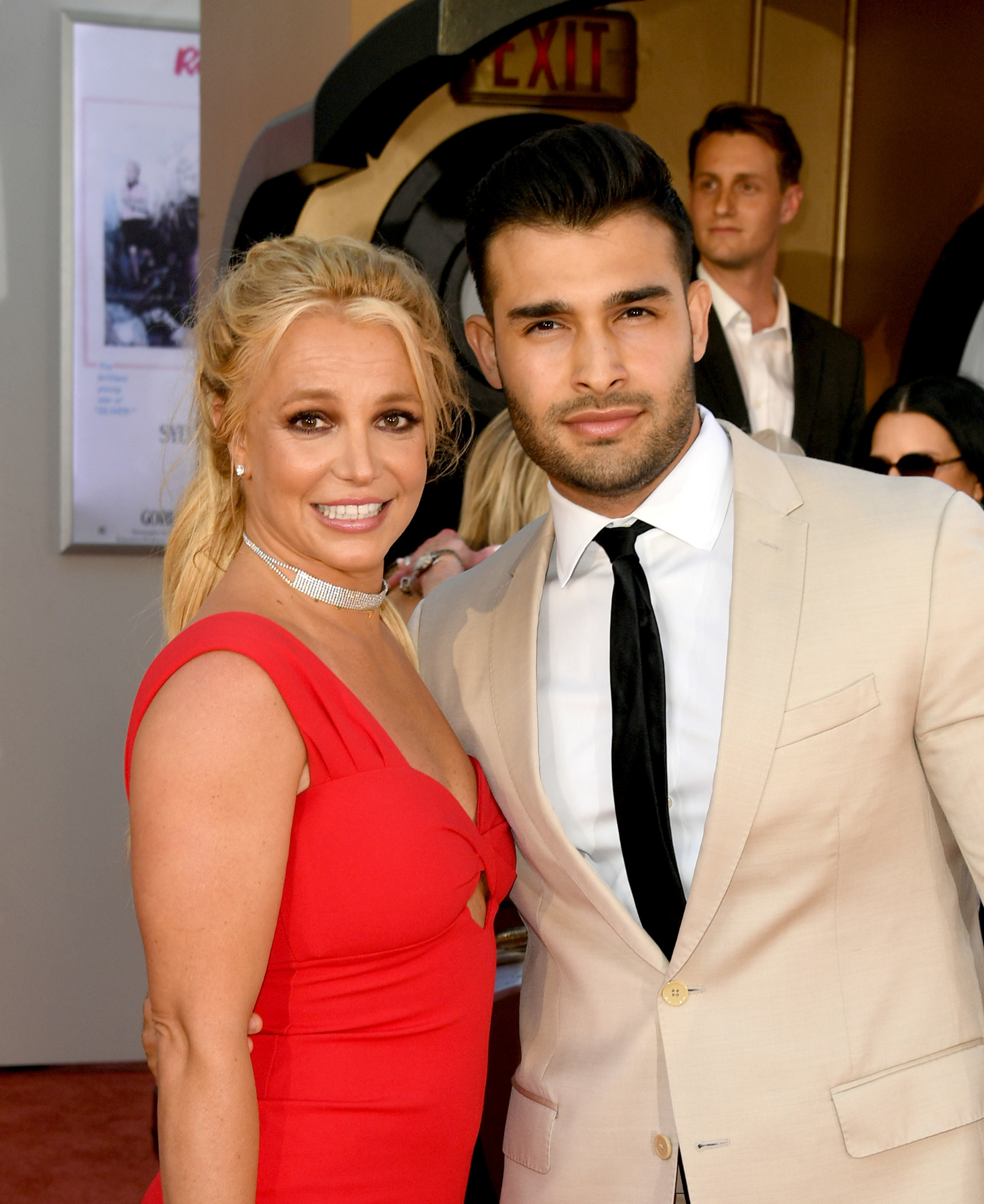 In the lengthy text, Jamie Lynn tells Britney that she didn't think that Sam Ingham — who was her court-appointed lawyer at the time — was acting in her best interest, and neither were their parents.
"PLEASE READ, IMPORTANT INFO that you should know, because it seems concerning to me," the message begins.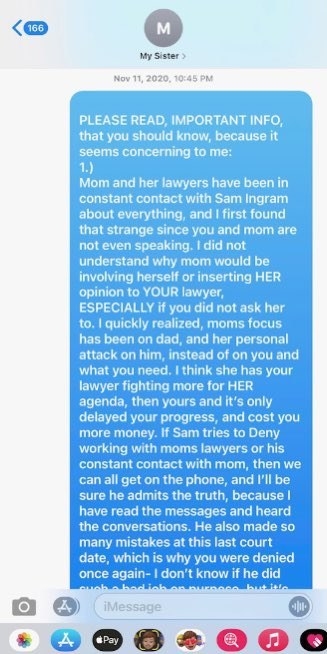 "Mom and her lawyers have been in constant contact with Sam [Ingham] about everything, and I first found that strange since you and mom are not even speaking. I did not understand why mom would be involving herself or inserting HER opinion to YOUR lawver ESPECIALLY if you did not ask her to," it says.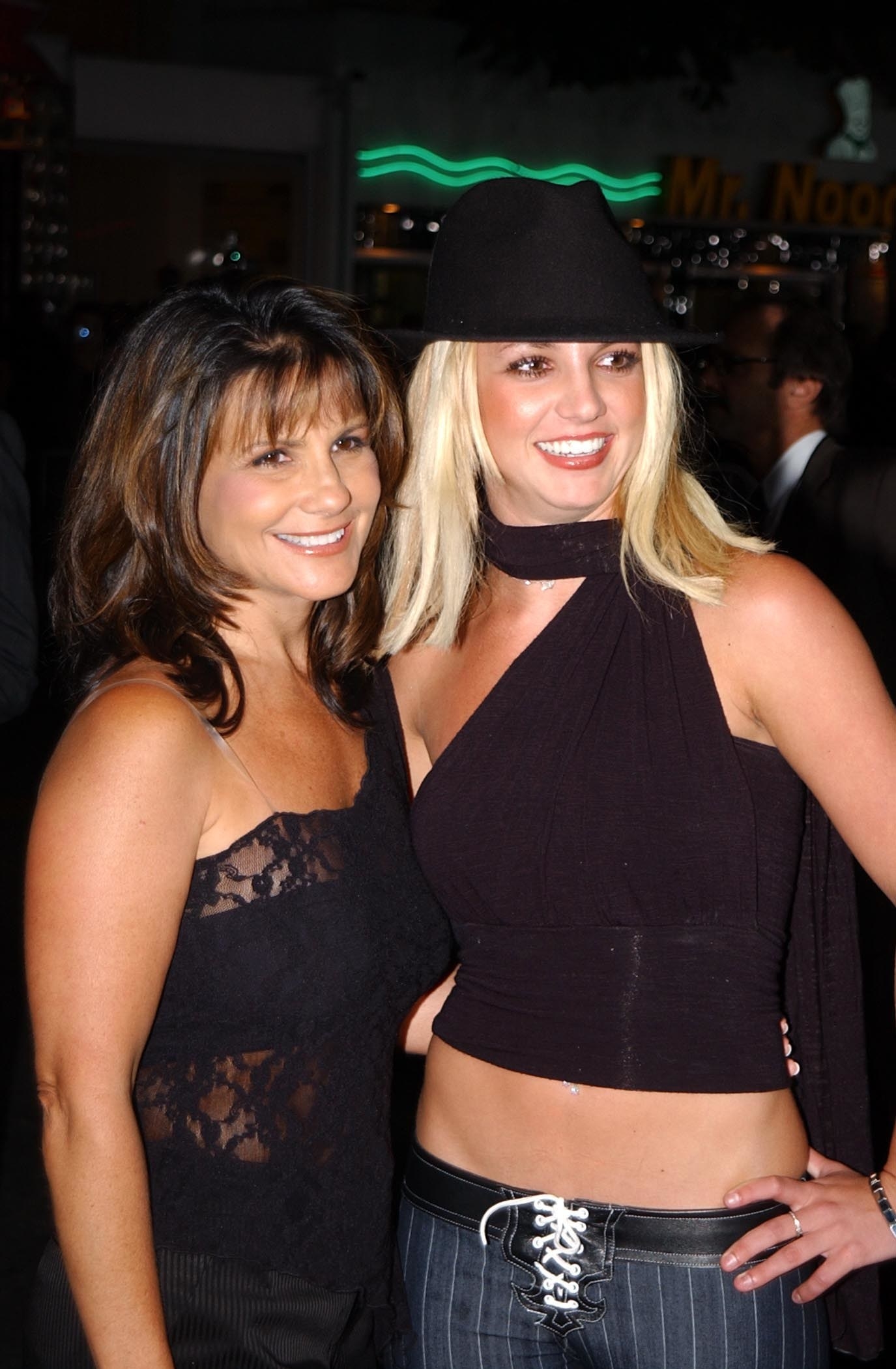 "I think she has your lawyer fighting more for HER agenda, then yours and it's only delayed your progress, and cost you more money," Jamie Lynn writes.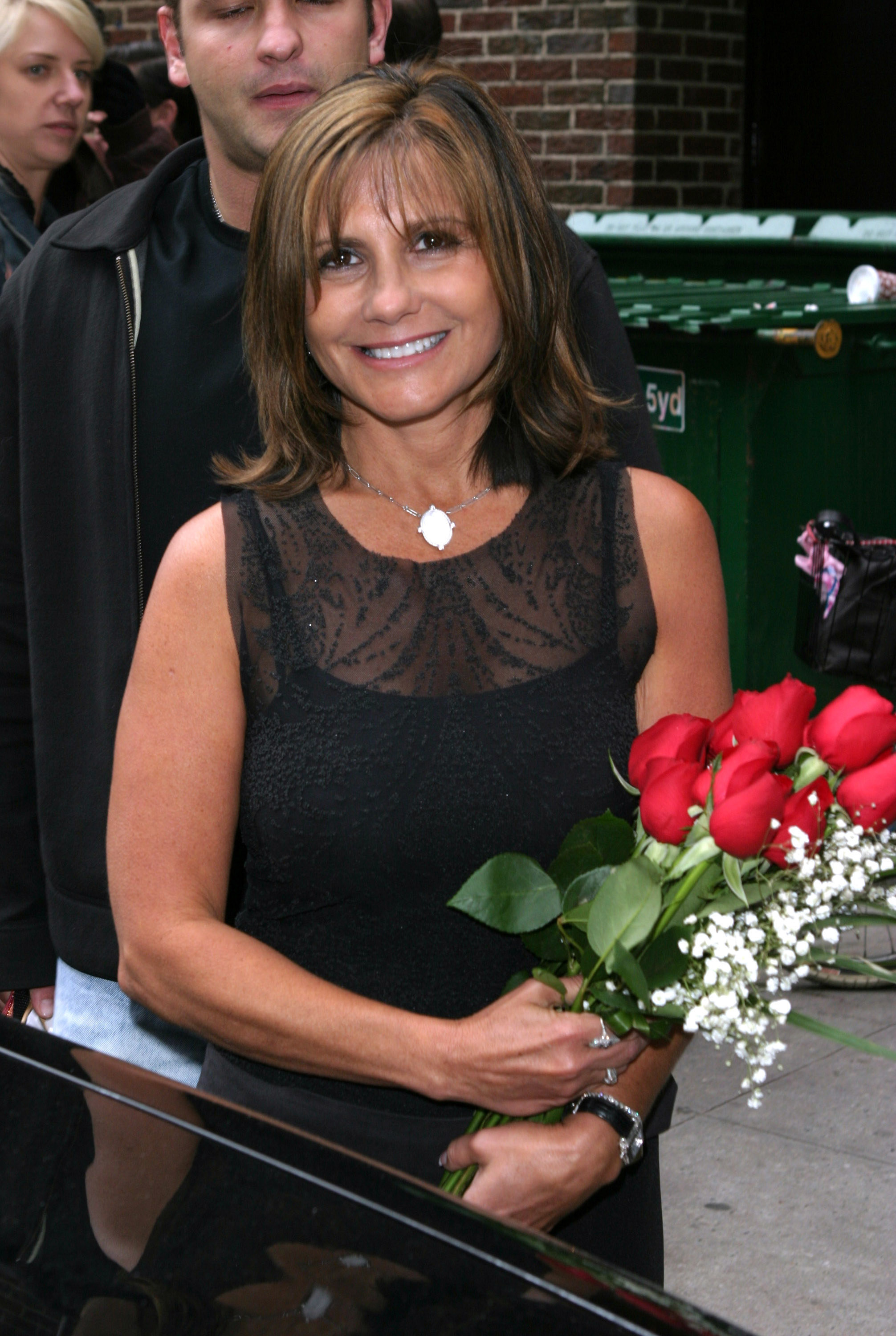 She goes on to question Ingham's integrity as a lawyer before clearly stating that she "NEVER trusted" him. If you didn't know, Ingham ended up resigning from his role in July 2021 after Britney announced in court that she wanted to choose her own attorney.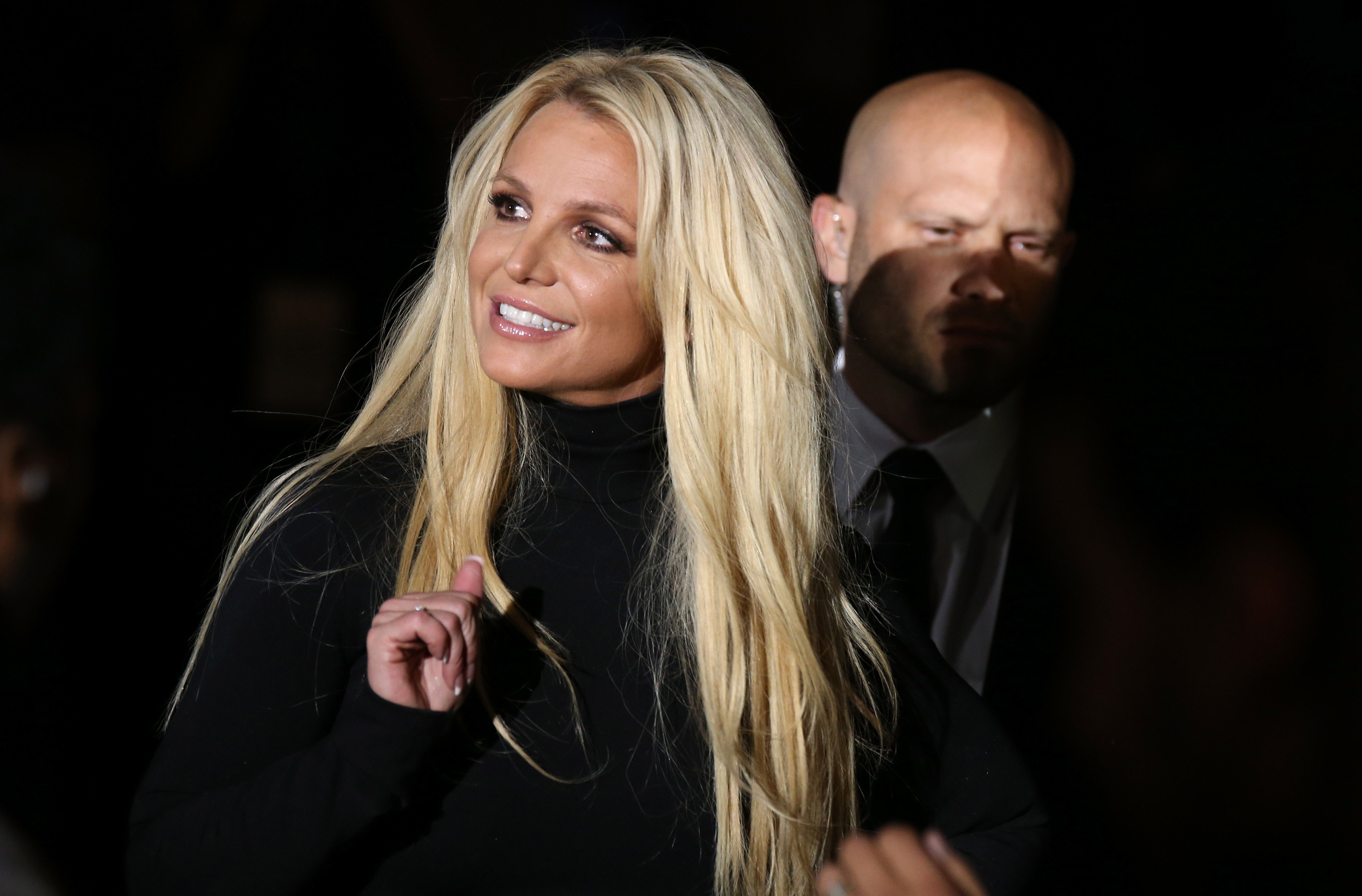 "He also made so many mistakes at this last court date, which is why you were denied once again," Jamie Lynn writes. "I don't know if he did such a bad job on purpose, but it's strange that a lawyer would leave so many holes in his petition, which made it an easy denial."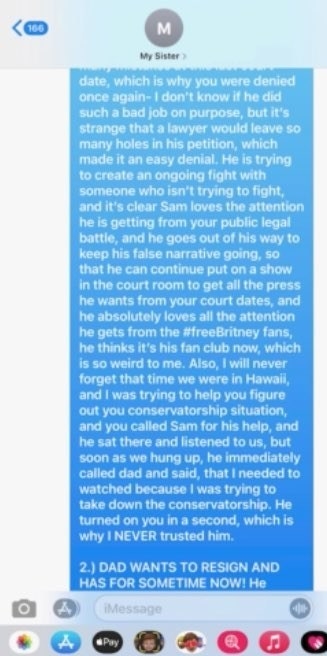 She goes on to tell Britney that their father, Jamie Spears, wanted to resign from his role in her conservatorship before adding that she was "sick" of the ongoing legal battle and wanted to help.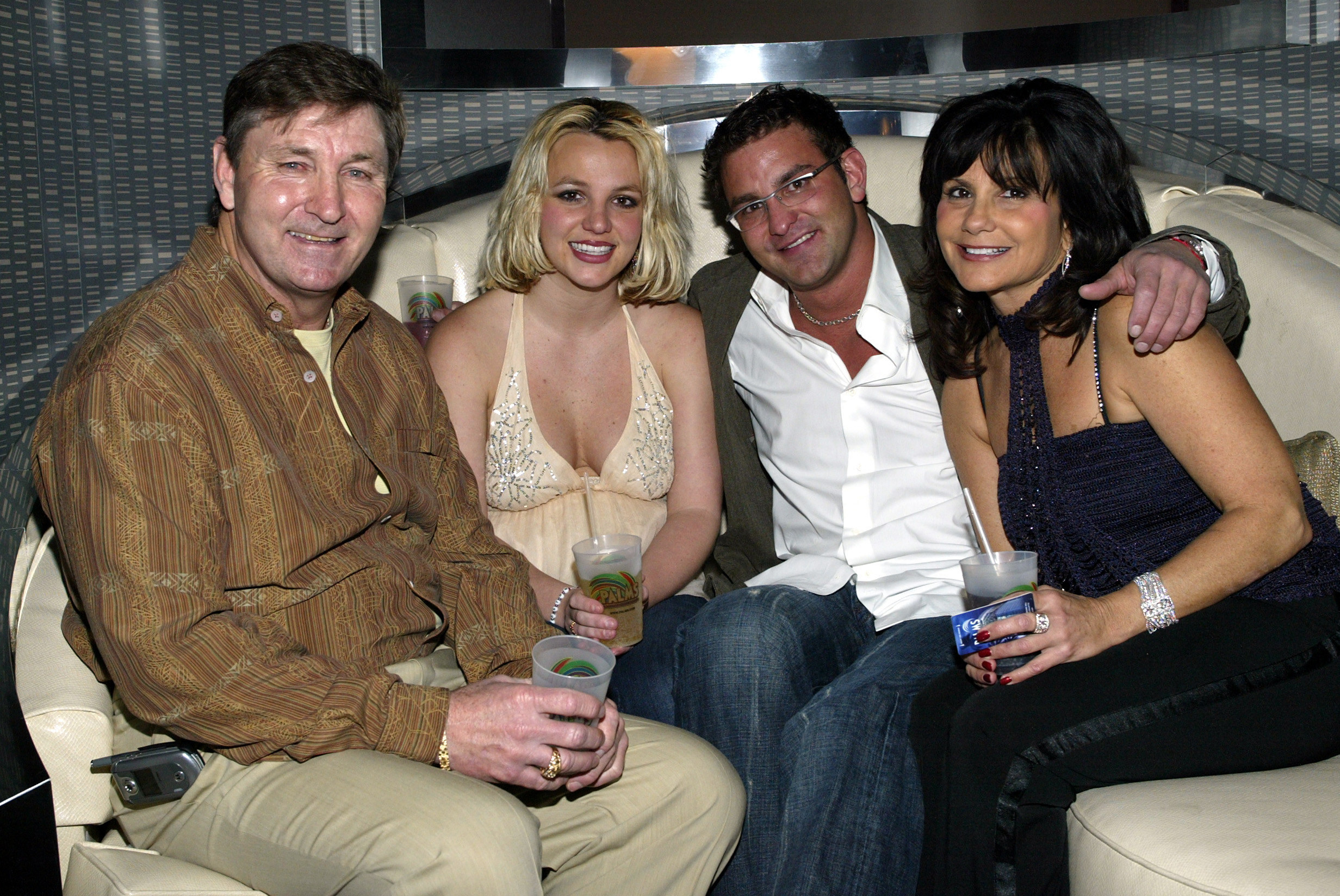 "I have nothing to gain or lose in this situation, no matter what happens with the conservatorship but I am sick of seeing this whole thing just keep Going in circles, so l figured I should see what I could do to help," the message reads.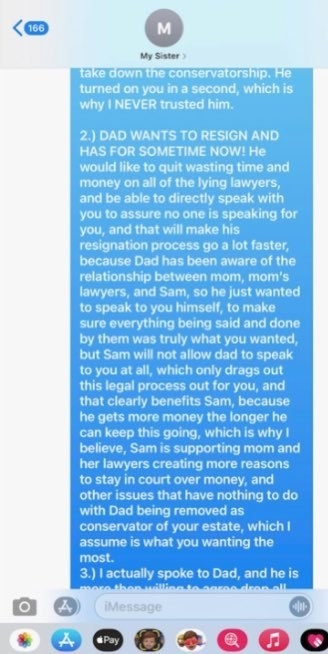 "l am upset that it's lead to me not speaking to mom, but I think it's the right thing to do for now, so that you know everything and aren't constantly being fed bull shit," she writes.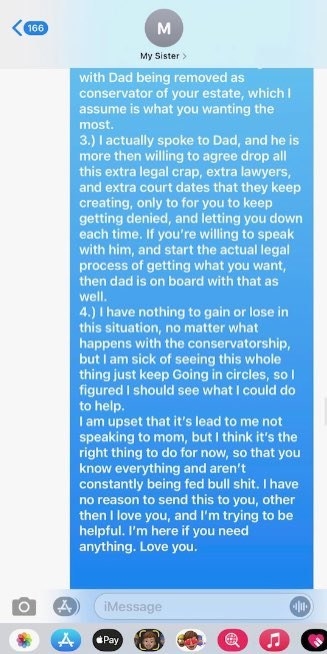 "I have no reason to send this to you, other then I love you, and I'm trying to be helpful. I'm here if you need anything. Love you," she adds.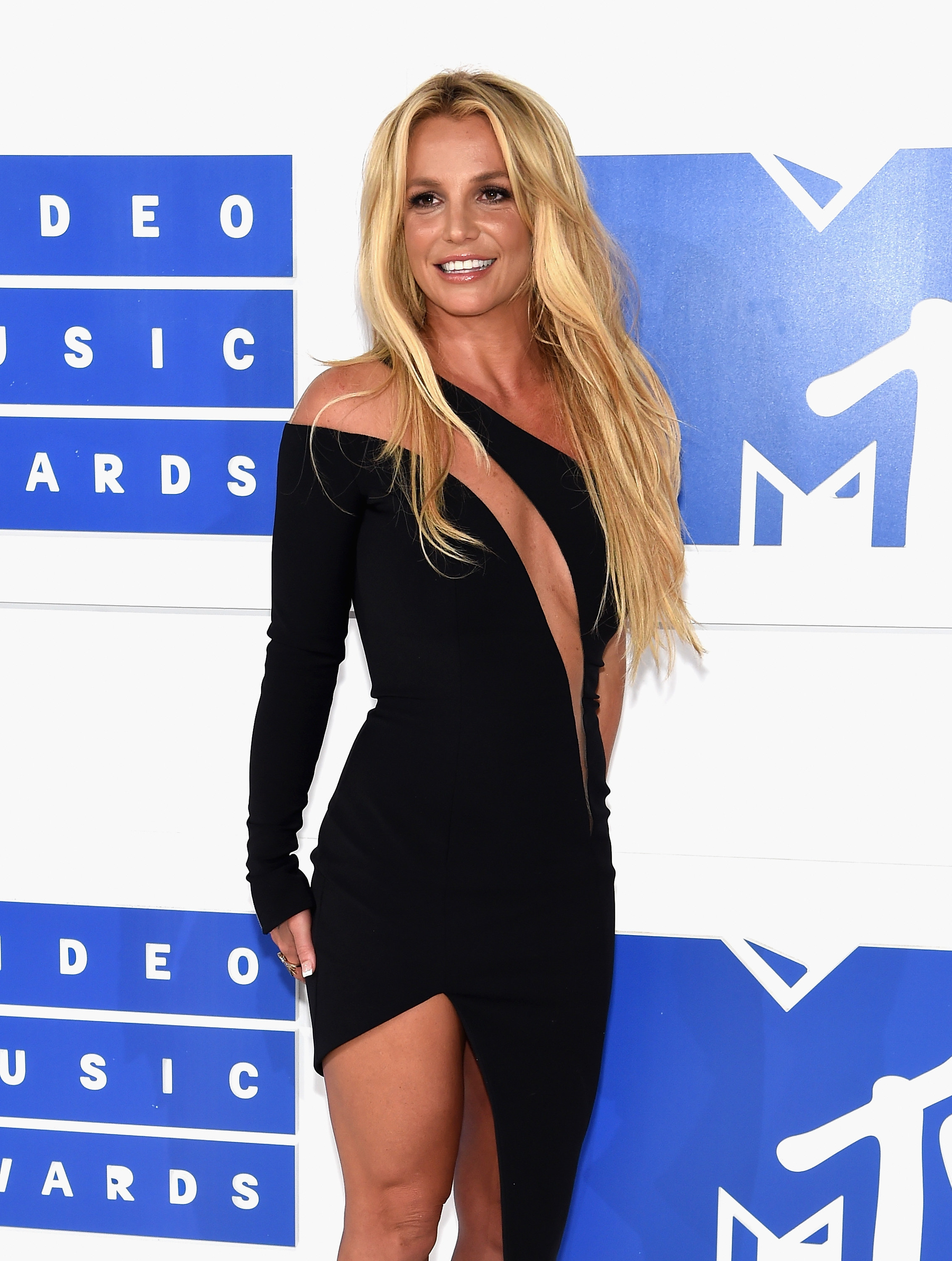 Jamie Lynn clarified that she hasn't mentioned all of these details previously because she's been "afraid" of the personal and legal repercussions.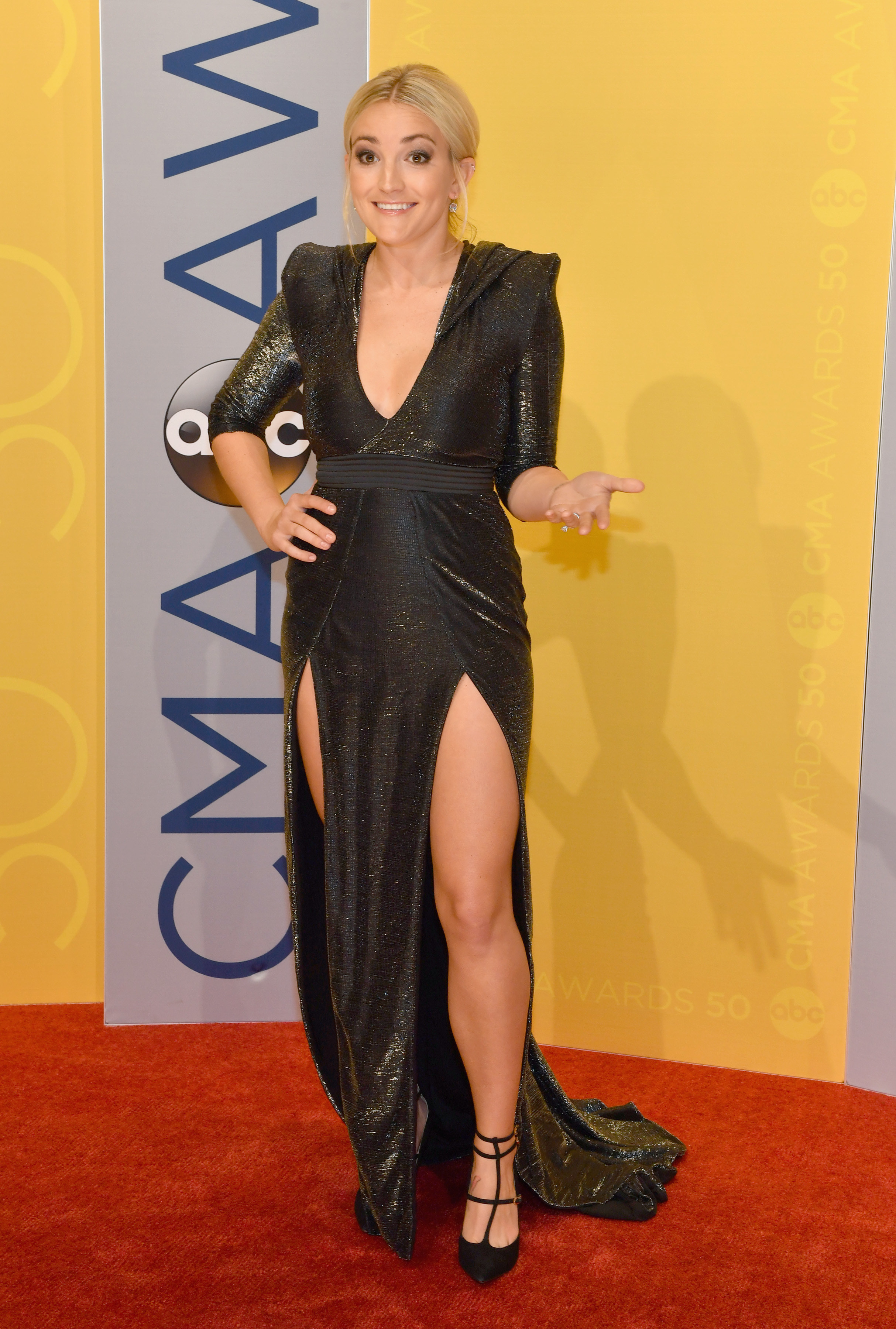 And after sharing the message, Jamie Lynn concluded by saying that she now hopes she and Britney can resolve their relationship "privately," adding that she only chose to share the texts publicly in a bid to end the ongoing speculation around her complicity.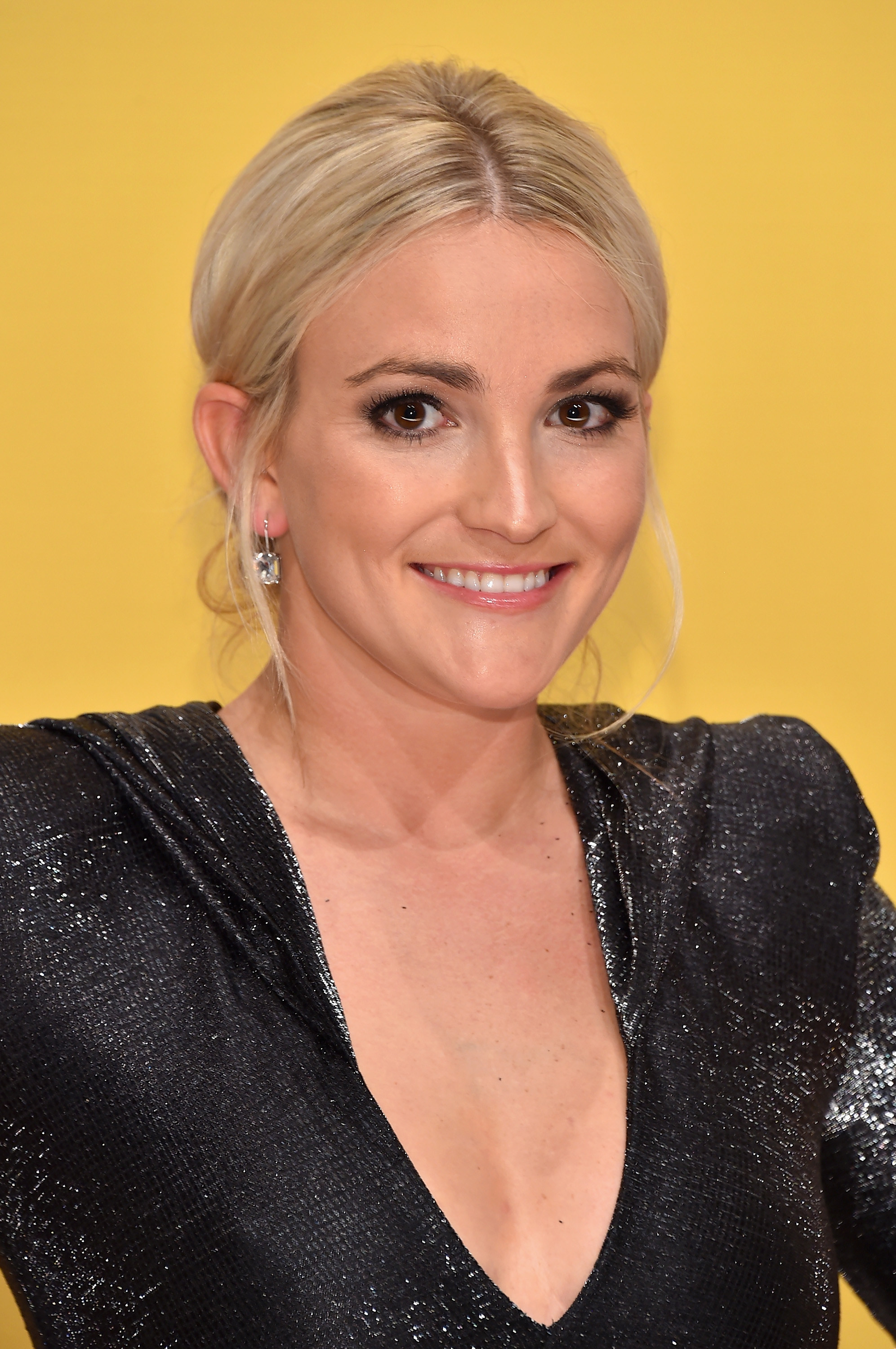 "I get called everything, from an abuser to a human trafficker... This is my life," she said. "Look what's happened to my family when all these people have inserted themselves... We need to separate it all and just be a family again, or else, we're just gonna end up back where we started."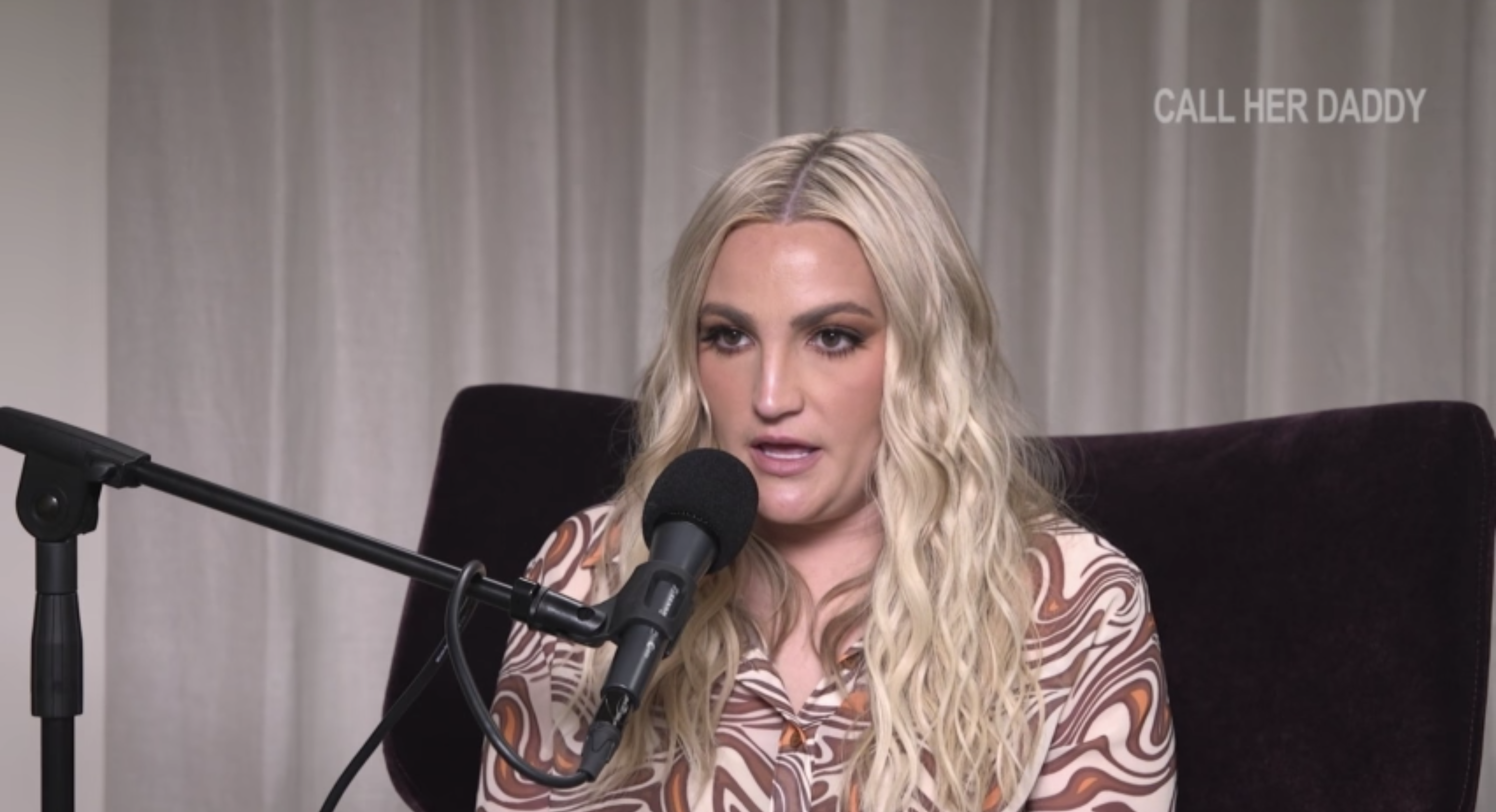 "When every headline's gone away and everything is done, you're still gonna be my sister. It doesn't matter. And people need to stop inserting themselves into our situation and egging it on and encouraging it," she said.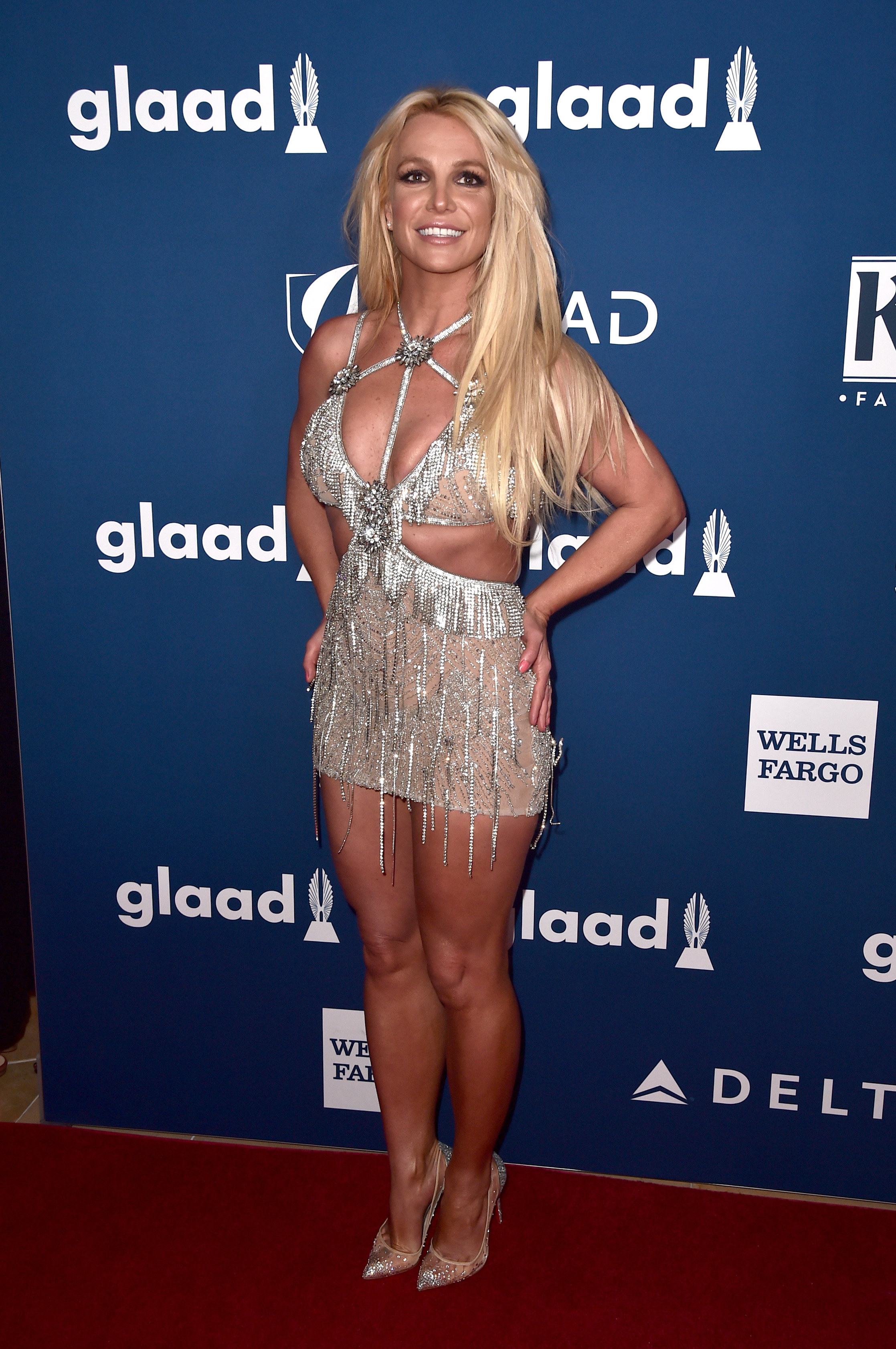 "All I wanna do is love and support my sister, and end this nonsense. This is ridiculous," she added.