In recent weeks, Holly Madison has publicly reflected on — and criticized — her years spent at Hugh Hefner's notorious Playboy Mansion.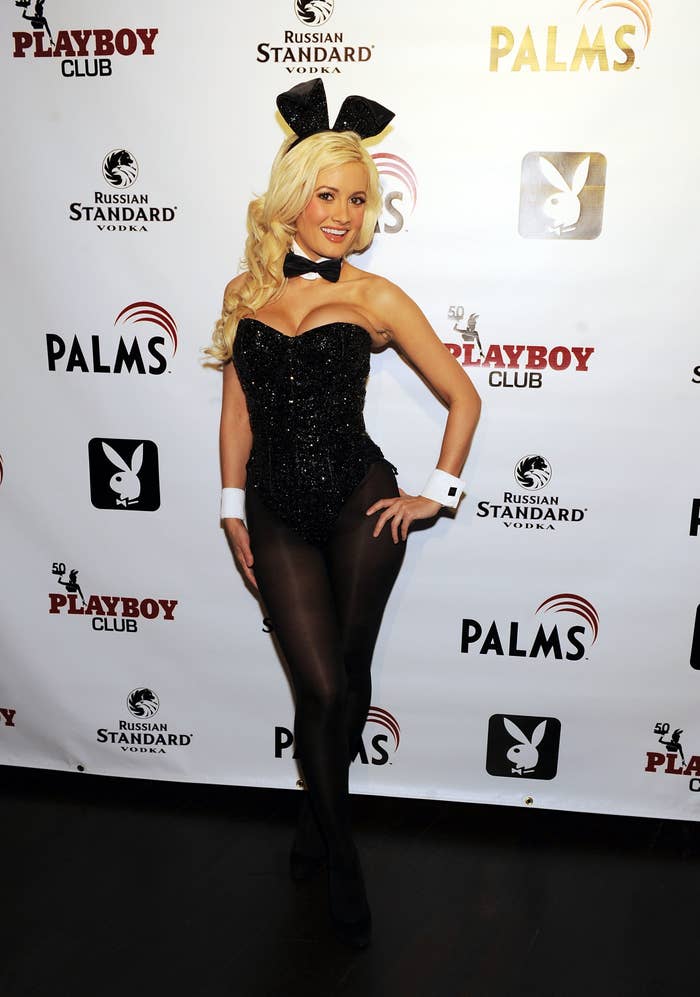 Madison, now 42, moved into the mansion when she was 21, and lived there for roughly seven years. During this time, she starred in the E! reality series The Girls Next Door along with fellow then-Playmates Kendra Wilkinson and Bridget Marquardt.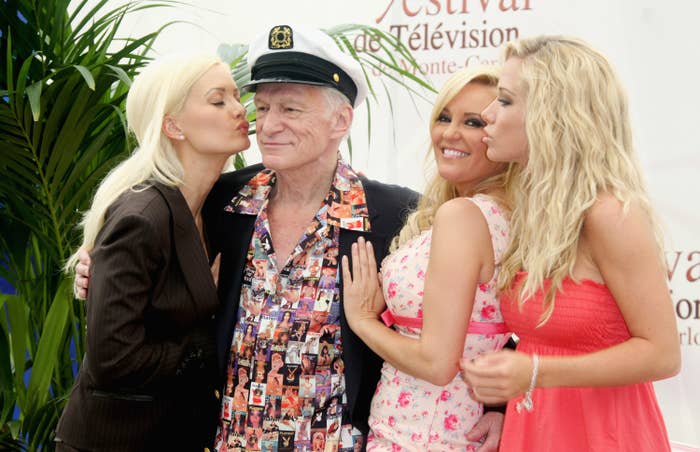 The series aired from 2005 until 2010, and famously followed the goings-on of the Playboy Mansion and the inner lives of the women living there — many of whom were Hefner's girlfriends at the time.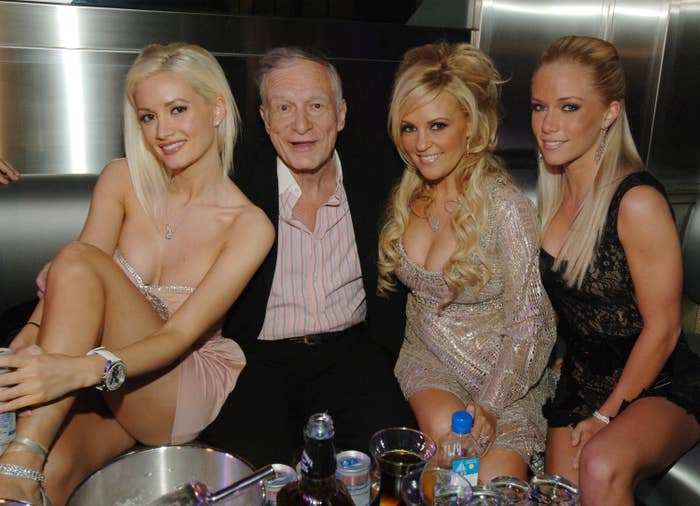 Hefner — who died in 2017 at 91 — was known for engaging in sexual relationships with the young Playmates, one of whom was typically branded his "main girlfriend." From 2001 until 2008, Madison held the title, though she's since described their relationship as "Stockholm syndrome."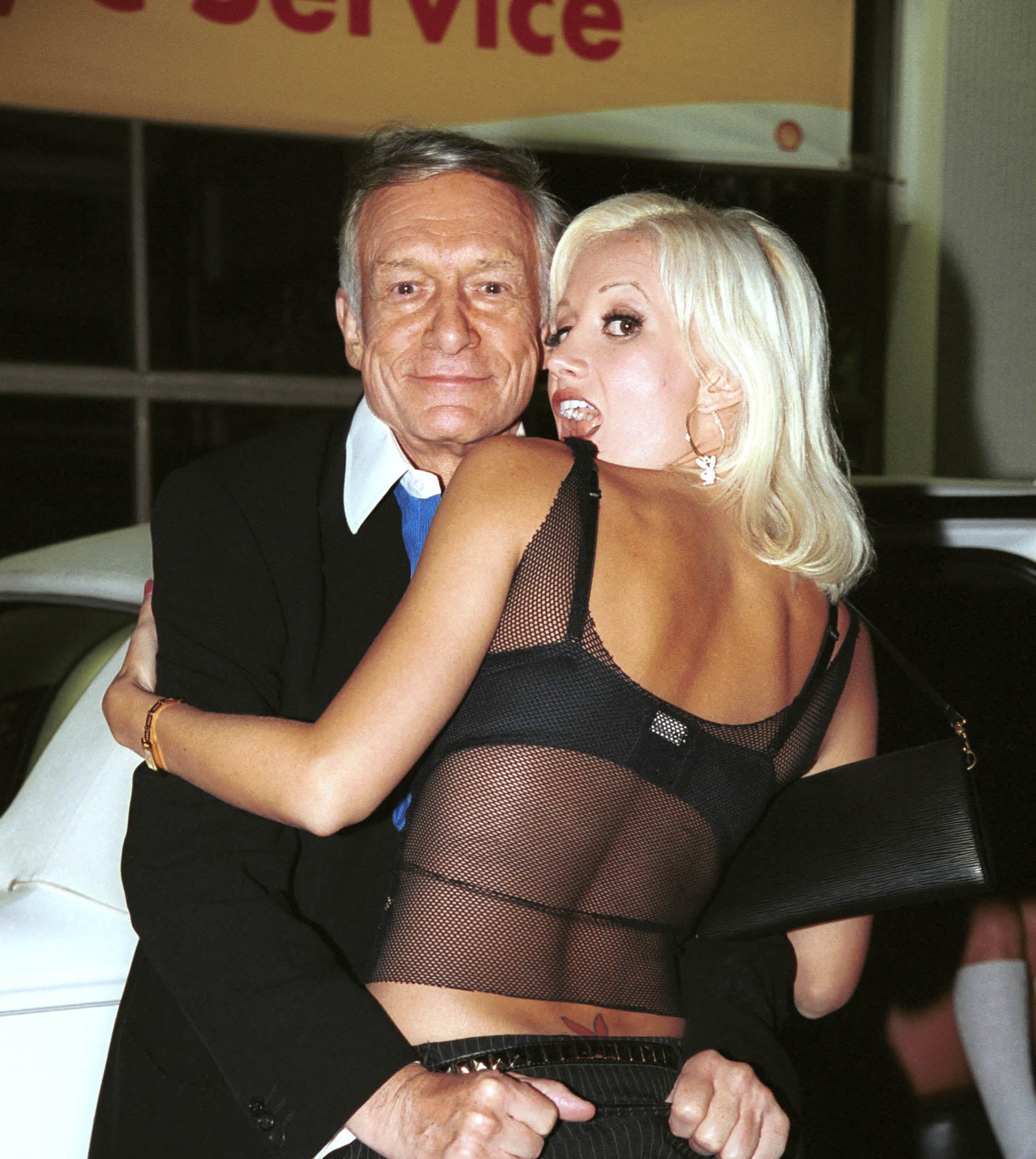 While their 54-year age gap has continued to spark controversy over the years, Madison recently opened up about their dynamic in detail, notably describing the first time they slept together as "gross" in A&E's recent docuseries, Secrets of Playboy.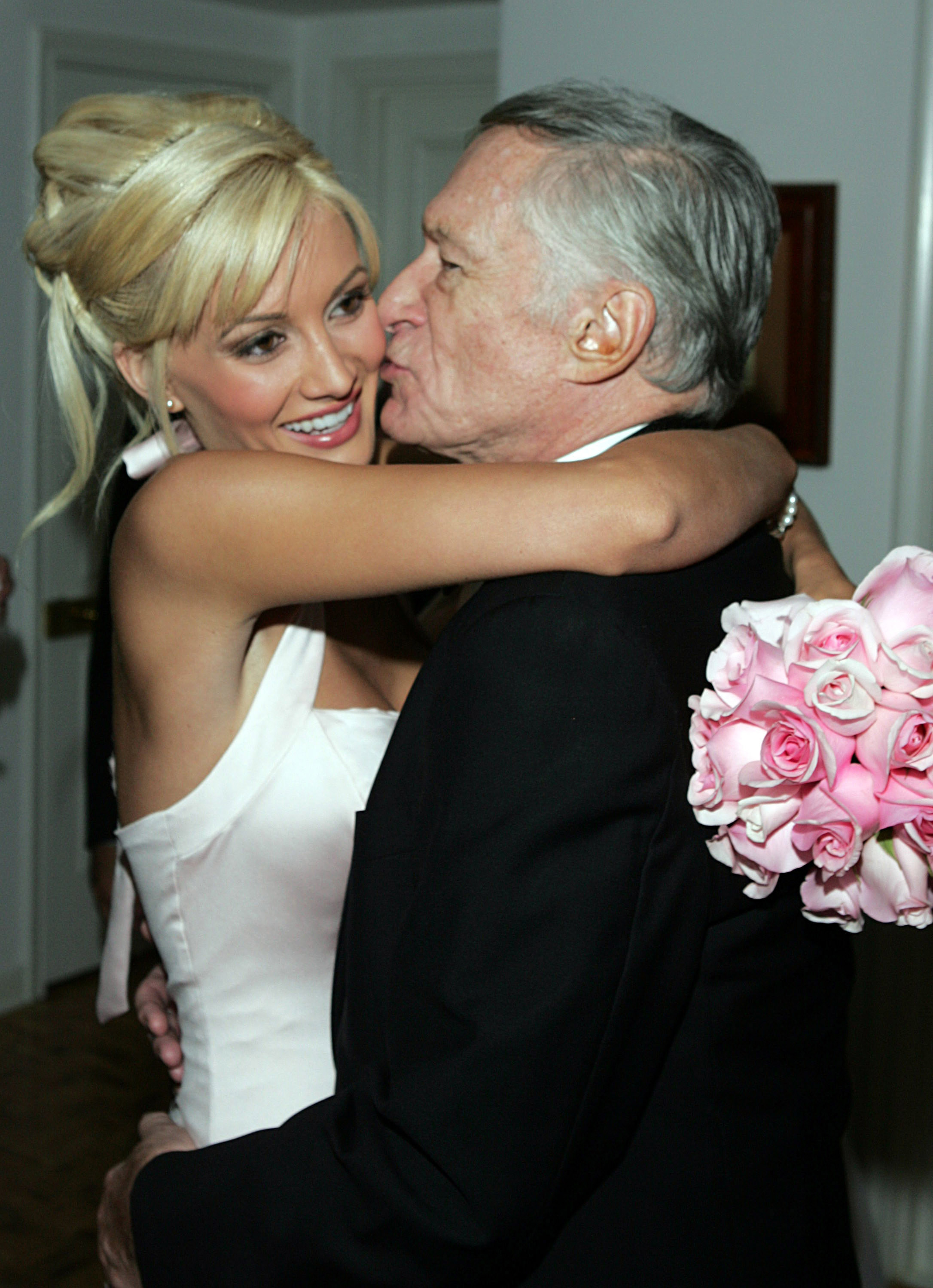 And continuing to reexamine her years spent with Hefner, Madison made an appearance on Kardashian Kolloquium's conversational series Between Two Salads this week to discuss the subject with host MJ Corey.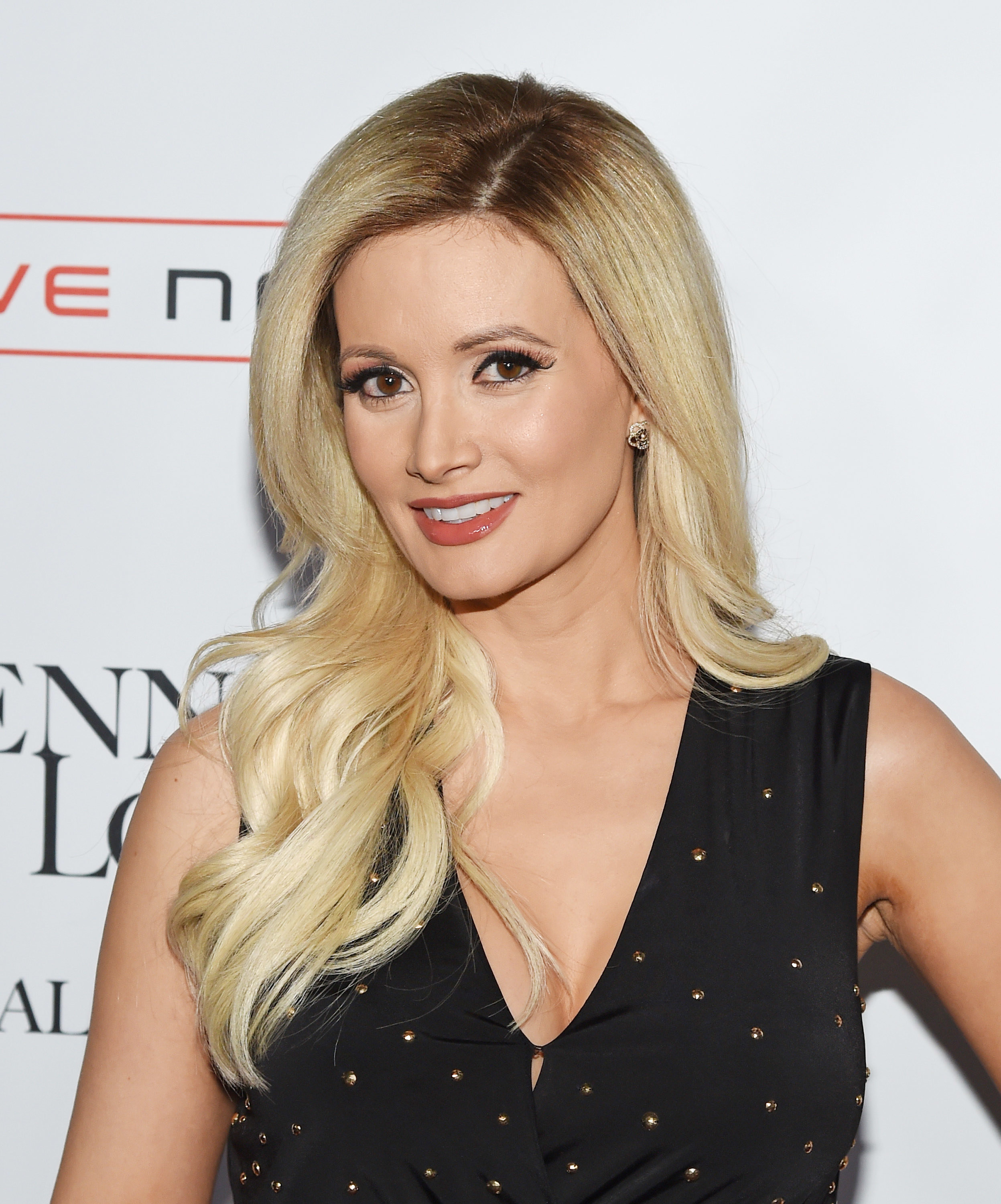 Detailing the "really strange" experiences filming The Girls Next Door, Madison says that she and the other Playmates were offered little-to-no agency when it came to making decisions.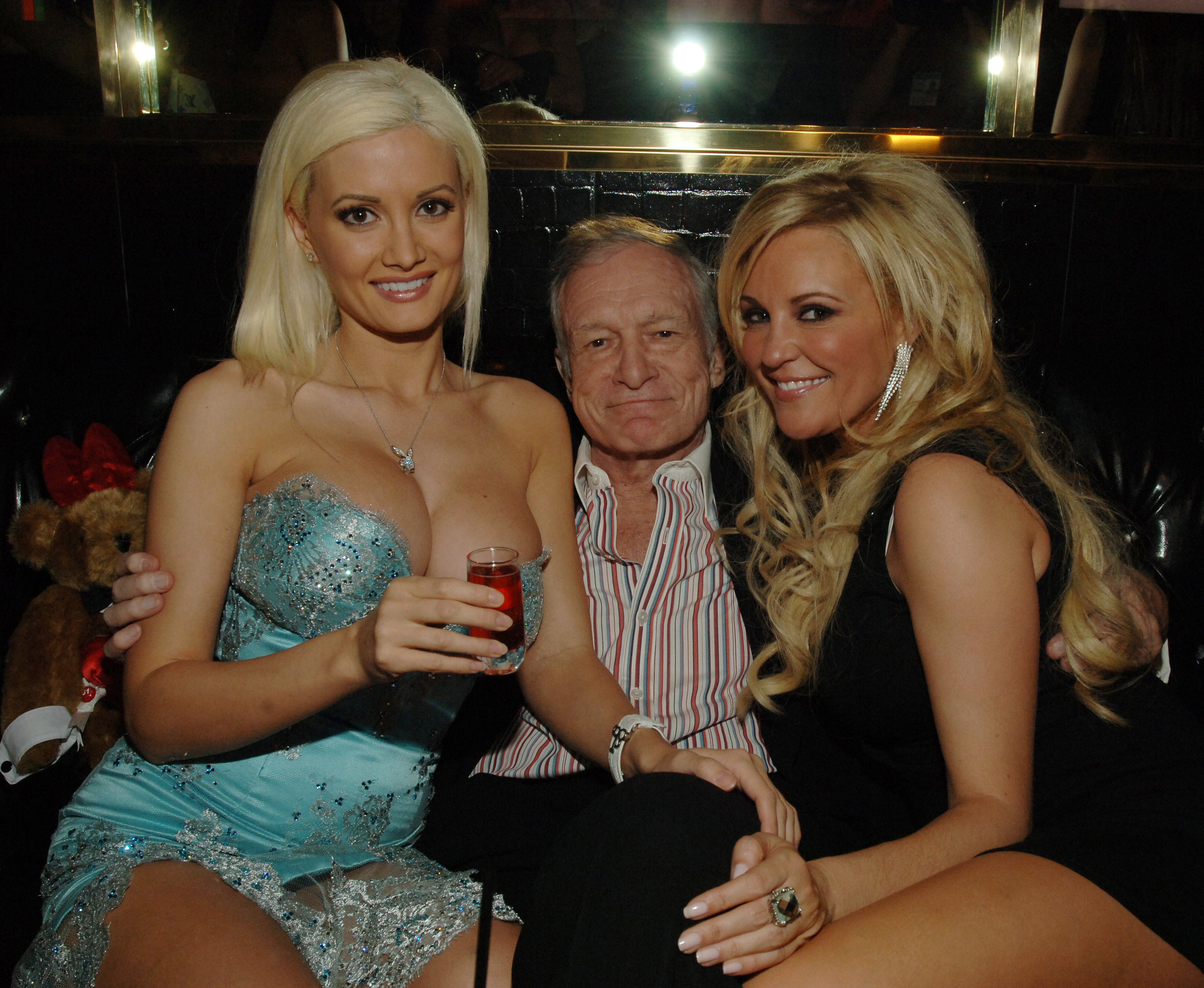 "It was really strange and probably not what it would be for anybody else, because I had no control over the situation," she says of the reality of filming the series.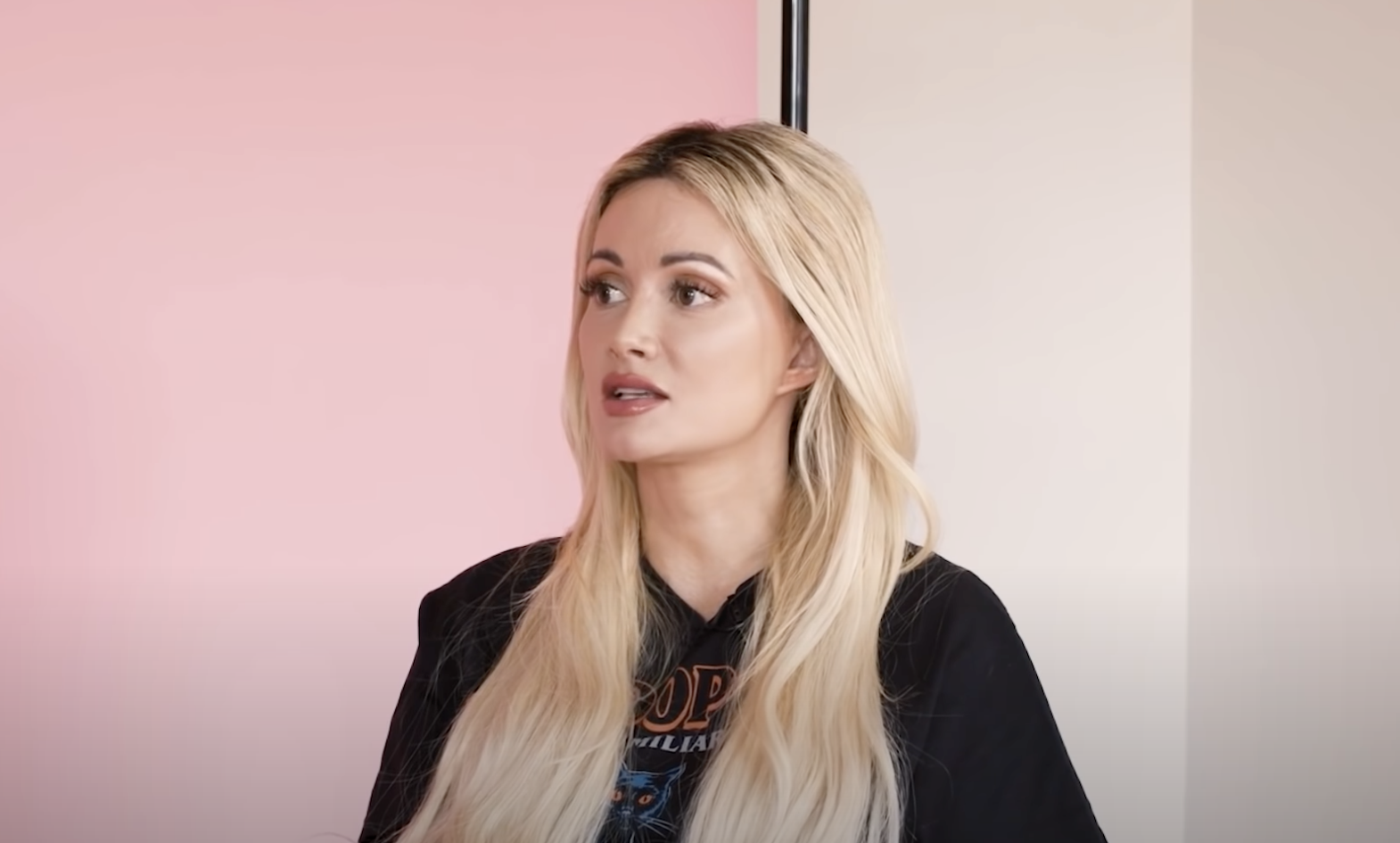 "And I was already living in this situation that was very cultlike," she says of the Playboy Mansion.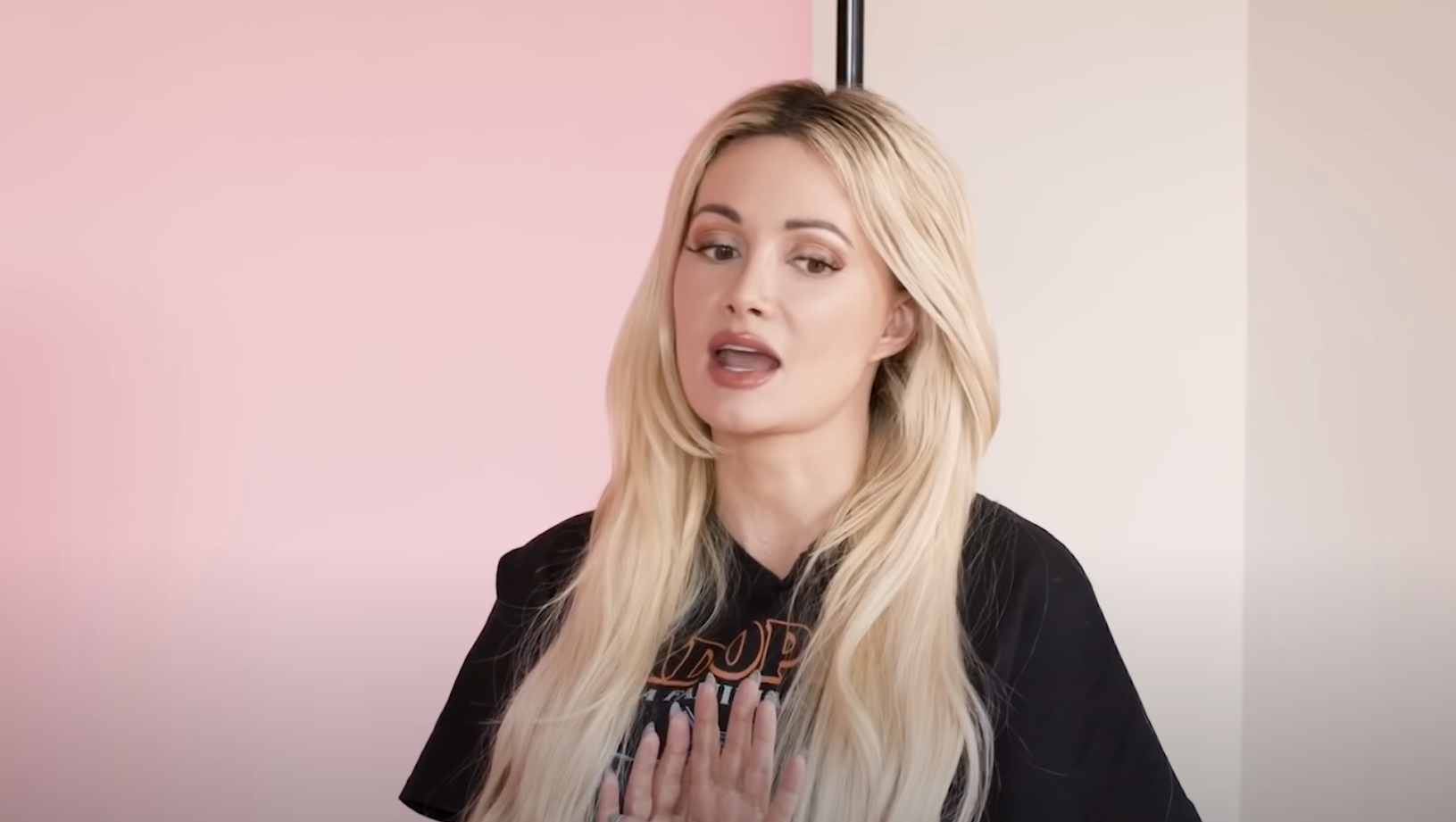 "It'd kind of turned into this miserable experience but an experience I felt like I was kind of stuck in," she says. "I was like, I cannot leave until I build a life for myself outside, 'cause I'd seen so many women leave and kind of go into these dark places."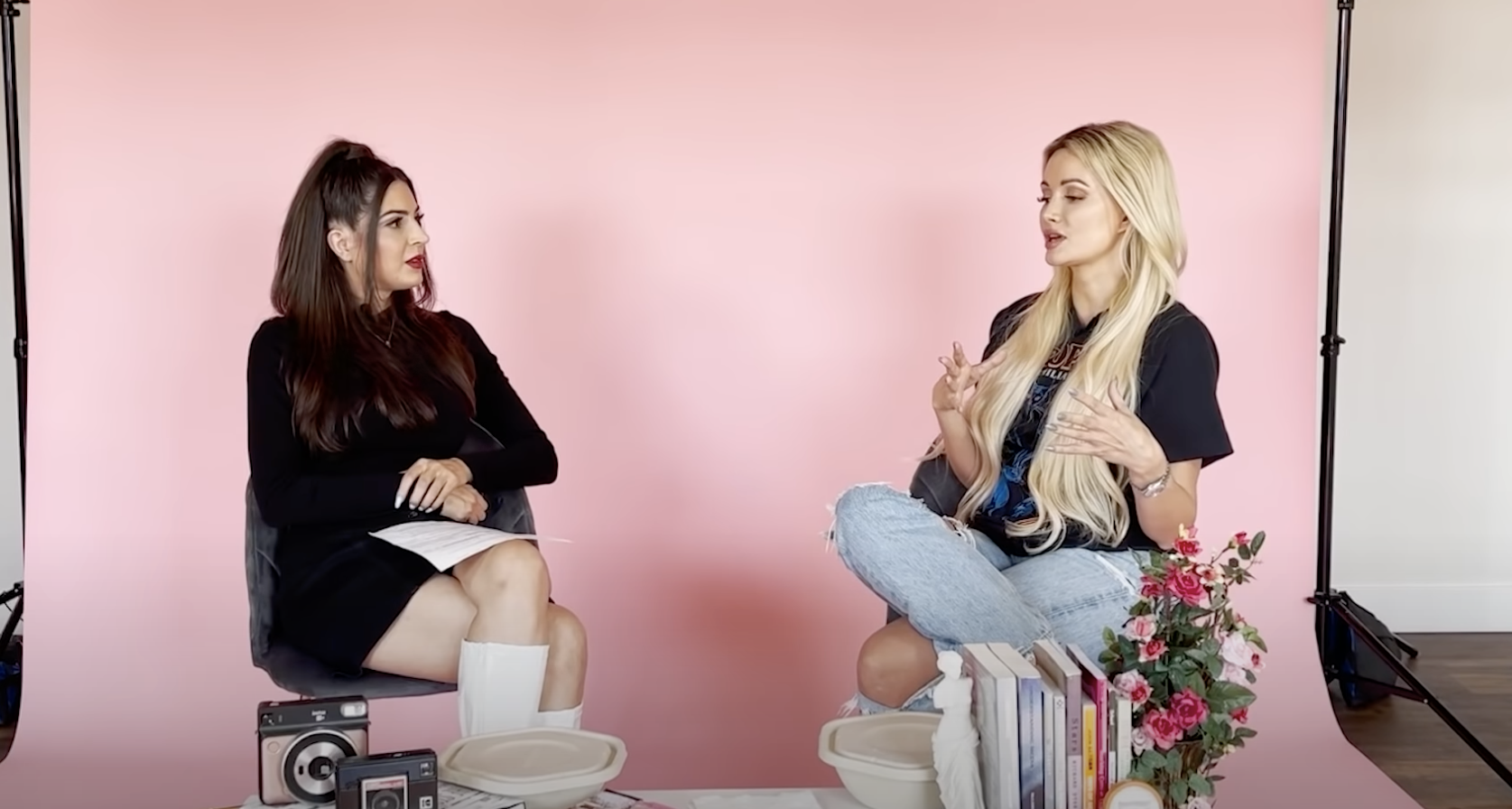 Speaking about how she felt "scared to leave" Hefner's mansion, a topic she's been open about before, Madison says: "It was weird how everything kind of aligned when I moved in to make me scared to leave."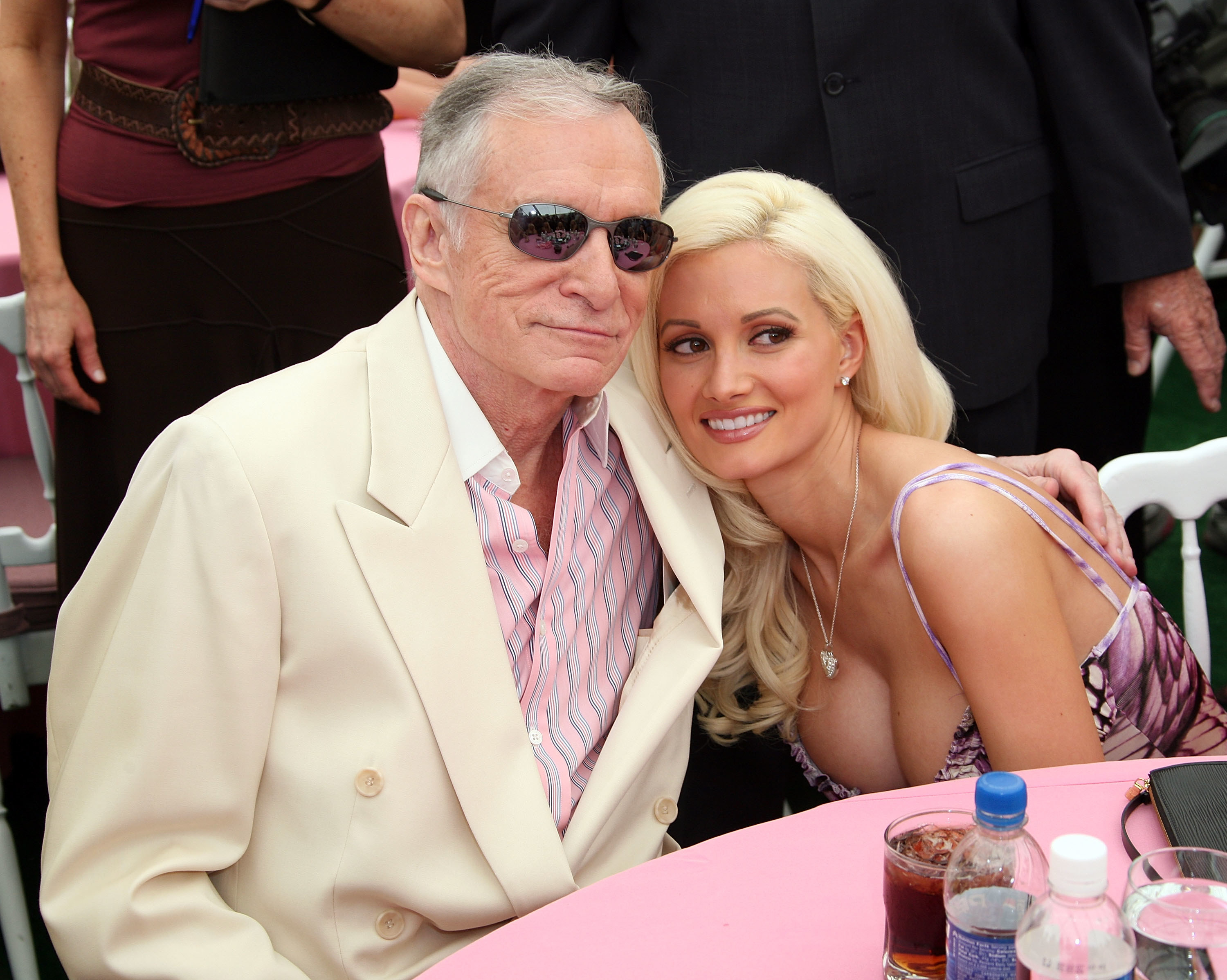 "So when the reality show came along, I knew it would be a good opportunity. [But] I had no control over it," she says.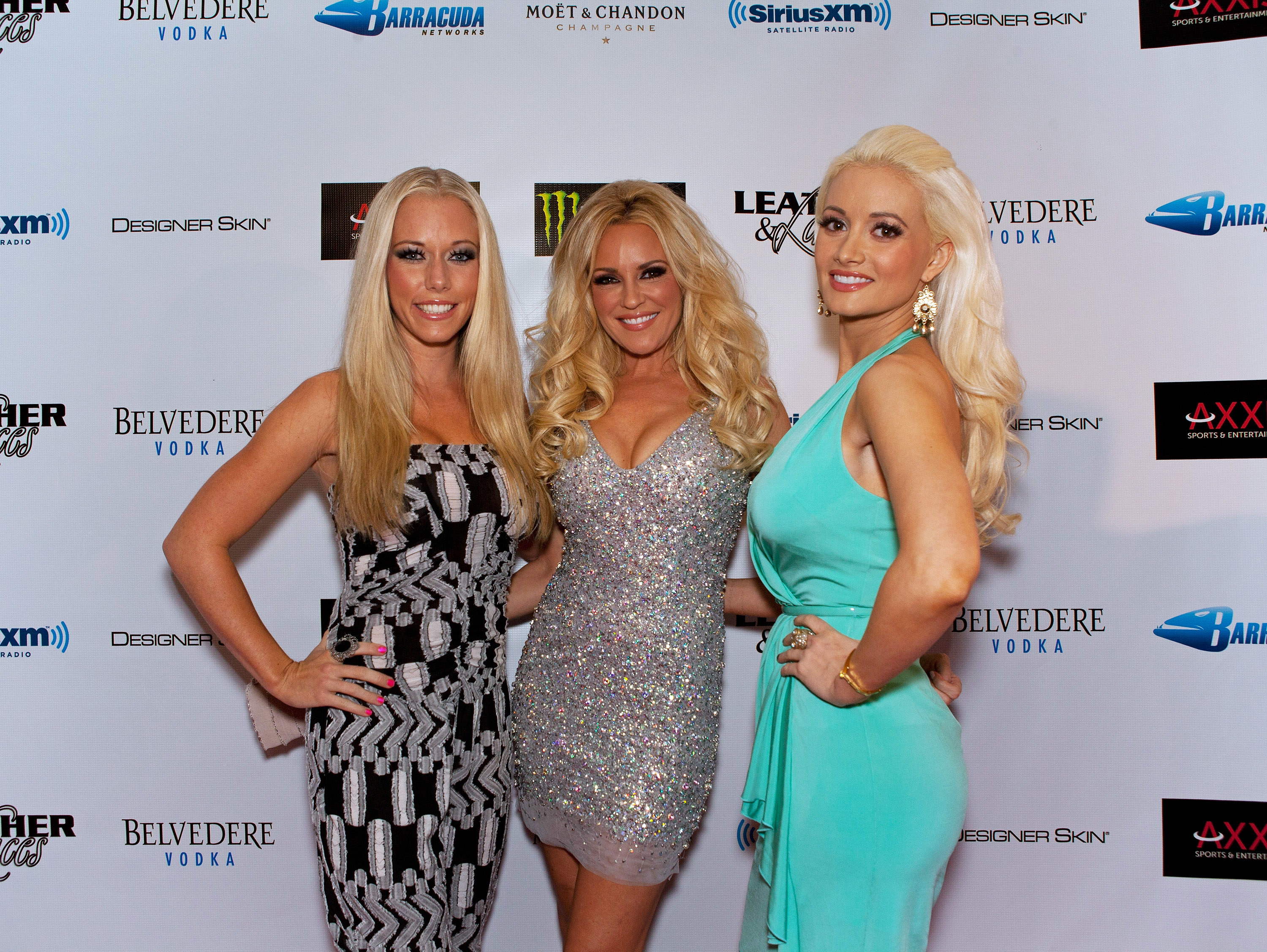 "They didn't pay us for the first half of the season. They just thought we would just do it for free because we were there," she continues.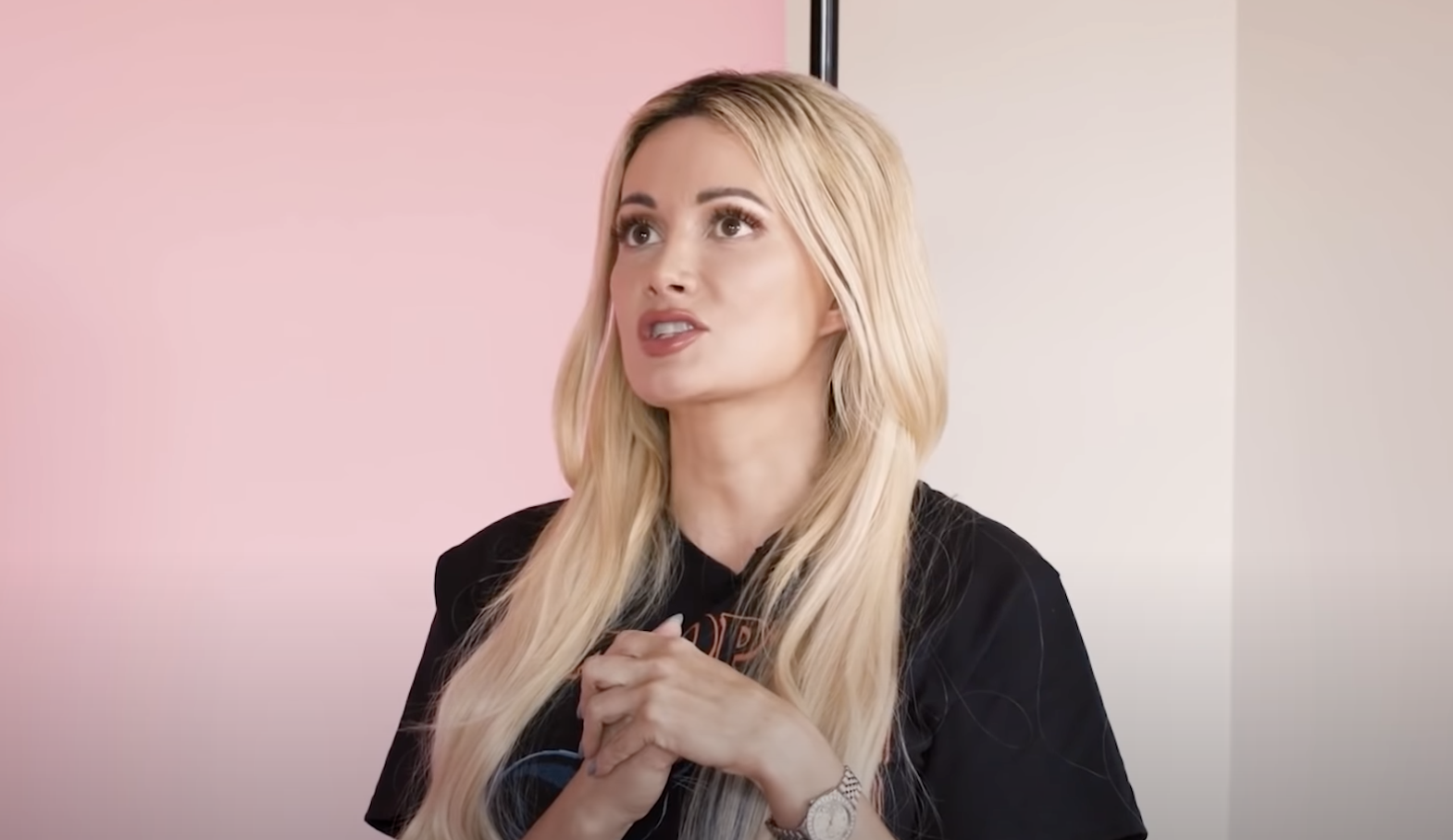 "They really treated us like children," she adds. "Like, we were just Hef's kids, and we were expected to work 'cause we were family or something like that."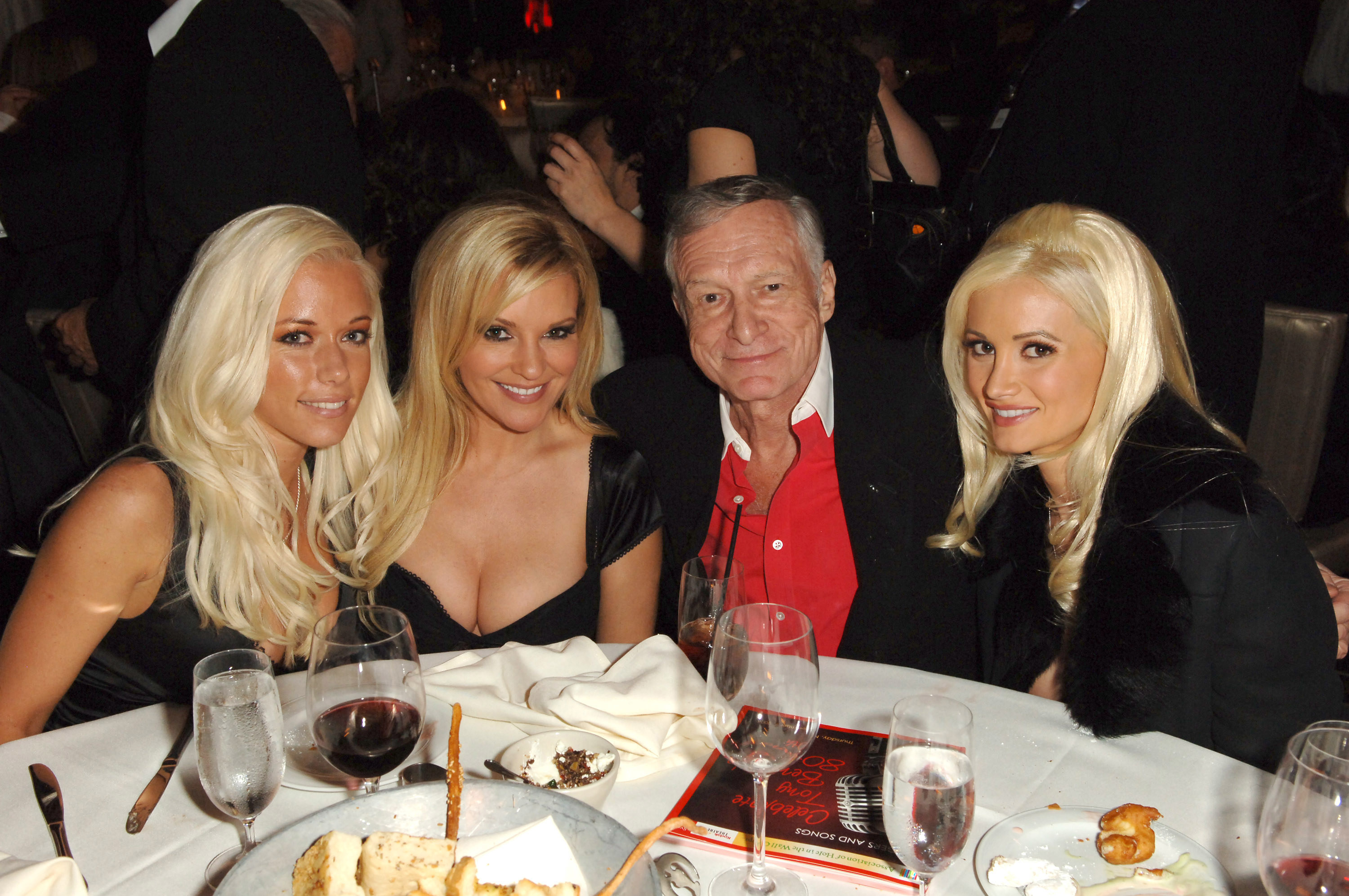 Madison compares herself to various other hallmark figures in the world of reality TV, such as Paris Hilton, Nicole Richie, and Anna Nicole Smith.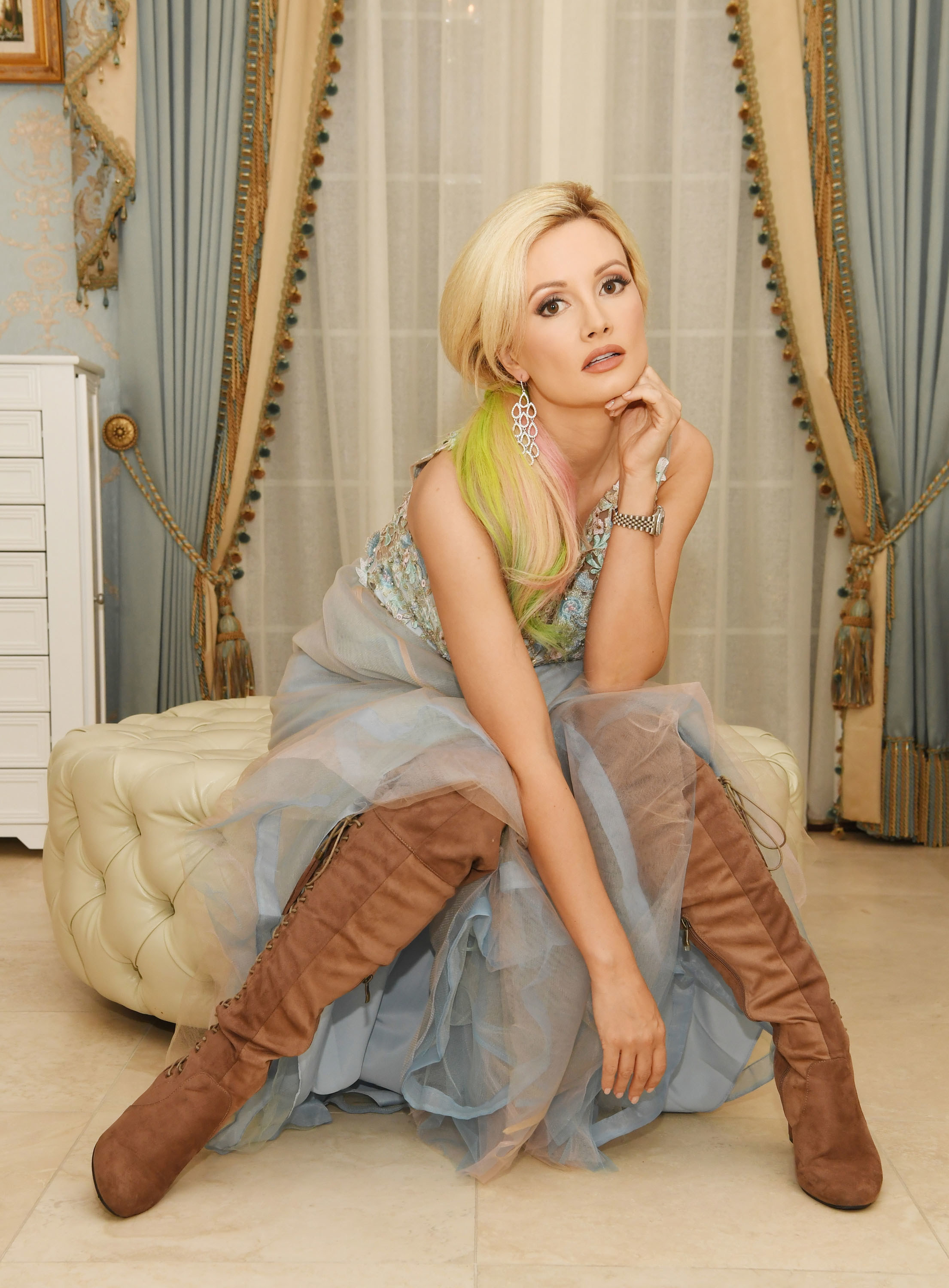 "I wasn't doing a reality show the way a Paris and Nicole or an Anna Nicole Smith would've been approached — as a sentient human being who has rights who wants to negotiate. We were just kind of brought on," she says.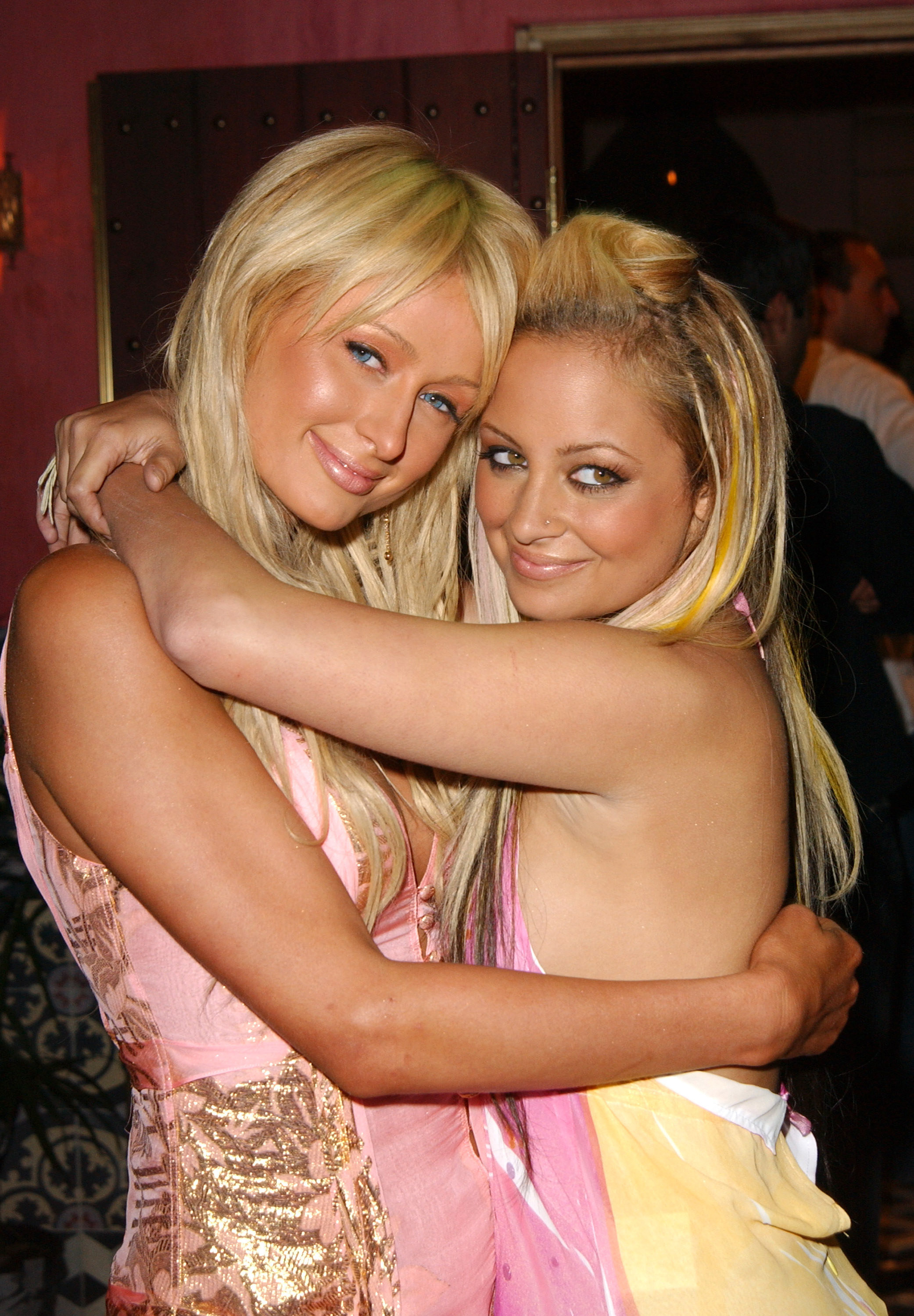 She goes on to detail feeling envious of the distinctive family dynamics showcased by the Kardashian/Jenners throughout their hit series Keeping Up With the Kardashians, which aired two years after The Girls Next Door did.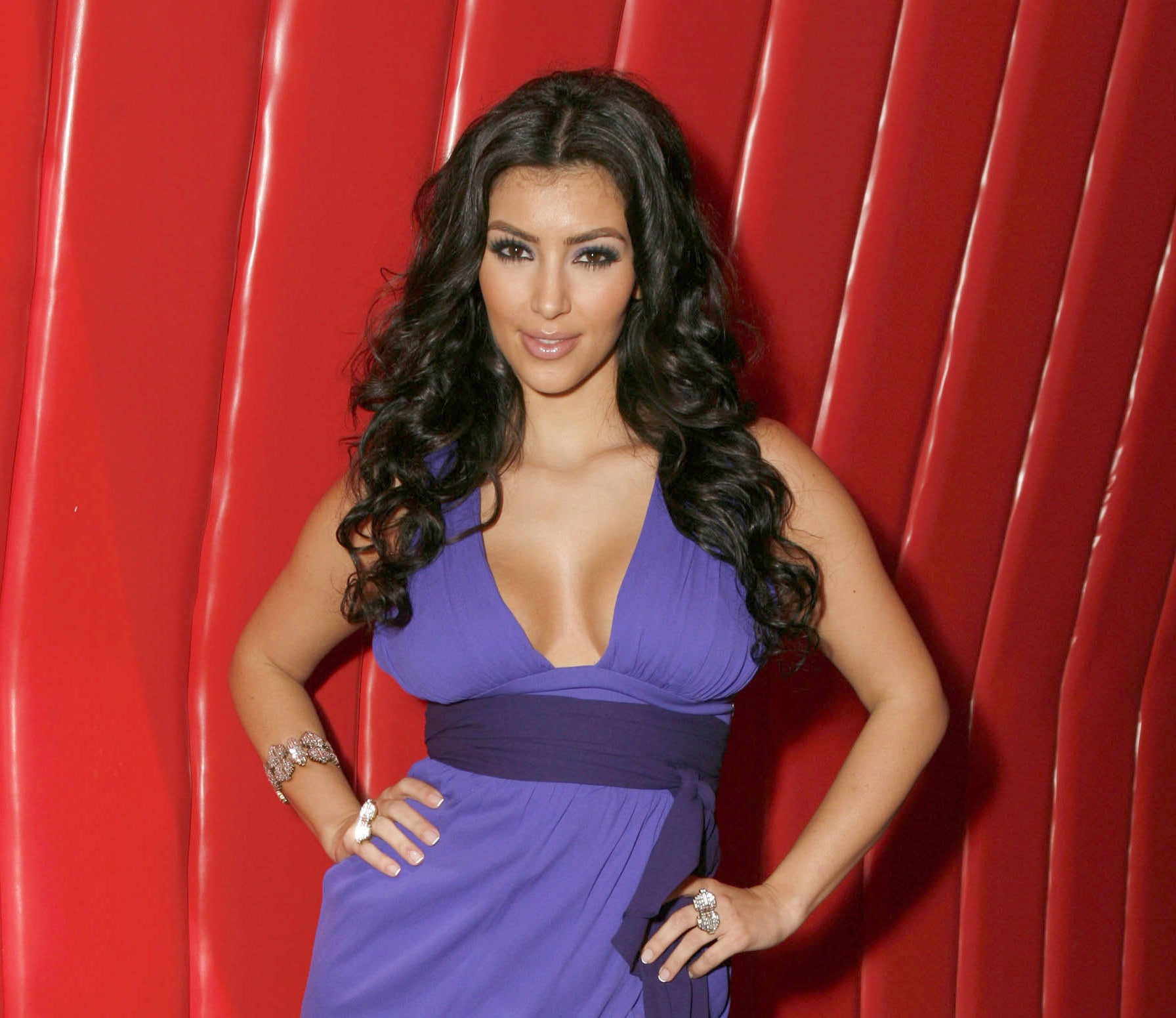 "That's one thing I really envy about the Kardashians ... They get to experience [reality TV] with their family," Madison says. "I got to experience it with one best friend, which was cool, one person I had a lot of tension with, and a dude who didn't treat me very good."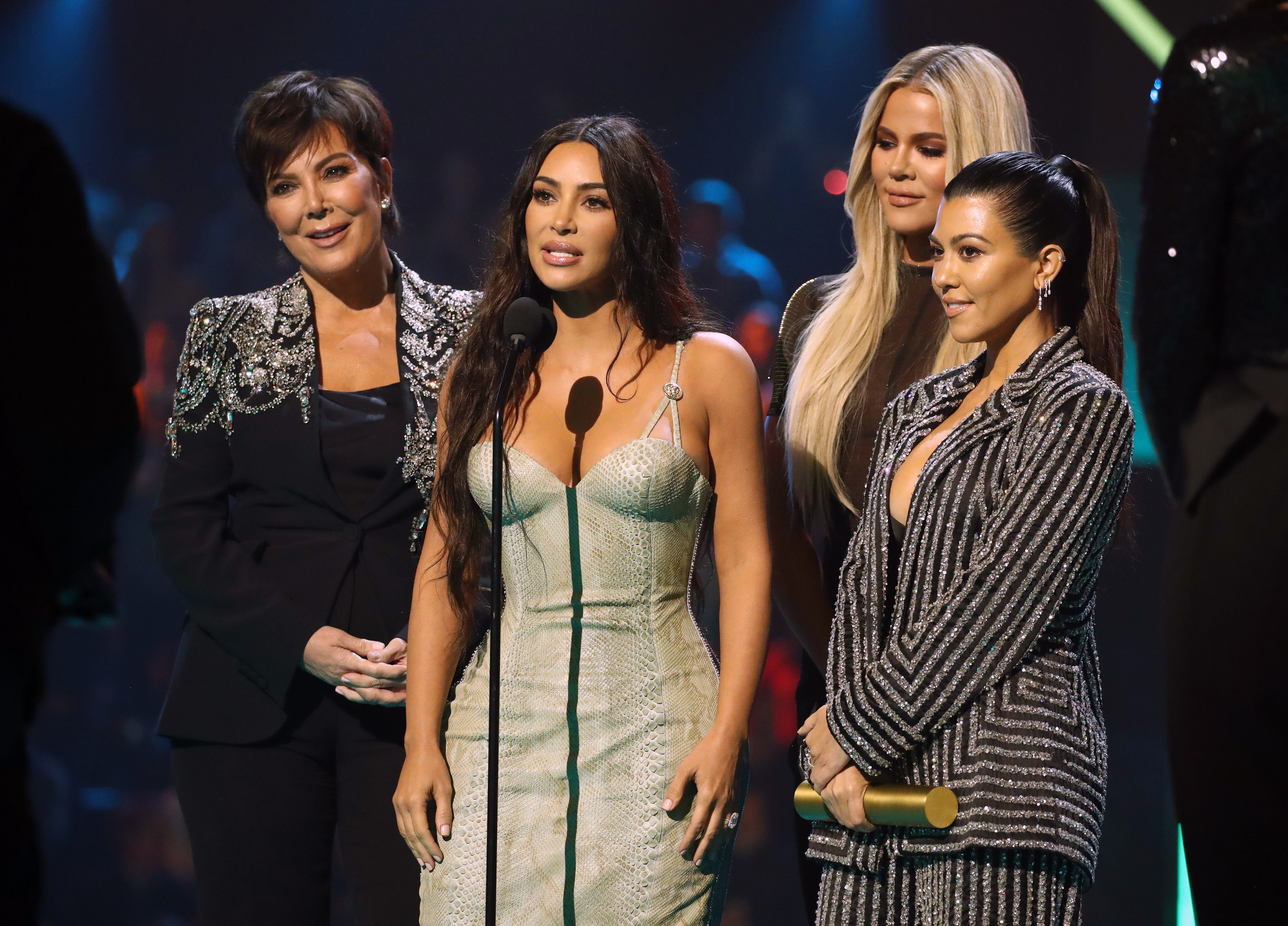 Moreover, Madison opens up about how her perception of age became skewed while living at the mansion, due to Hefner's infamous infatuation with younger women.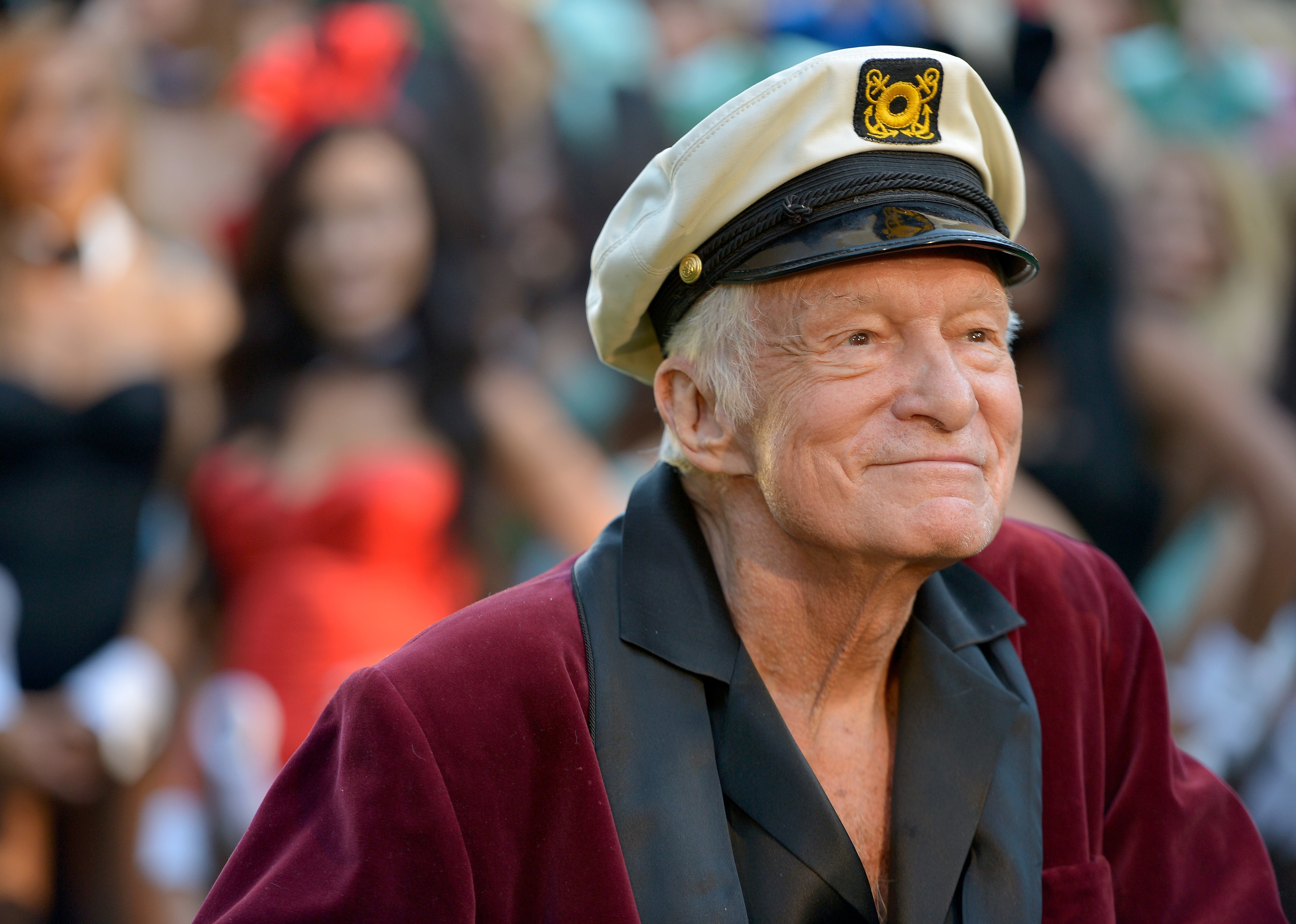 "At the Playboy Mansion, I used to see all the memos come in when they would review the candidates for Playmates, and they would always say, 'She's 28,' if they thought somebody was [too old]," Madison says.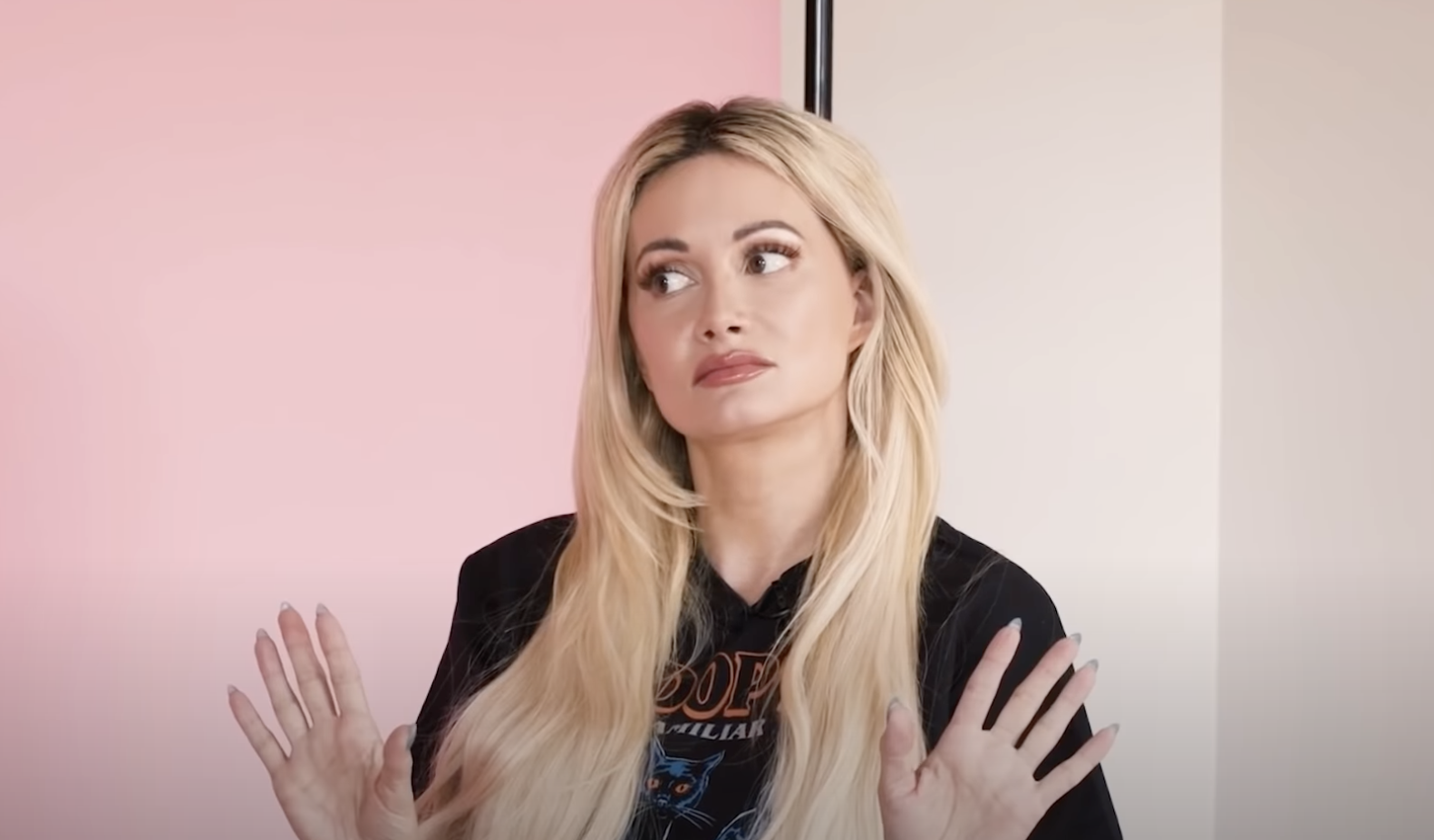 "Like, 28 was the death mark," she continues. "Every once in a while they would have a Playmate who was older than that, but it was pretty rare. And if somebody was 28 they would always note that."
She adds, "I wonder how much even that affected me, spending my early 20s hearing, 'You're kind of done by 28.'"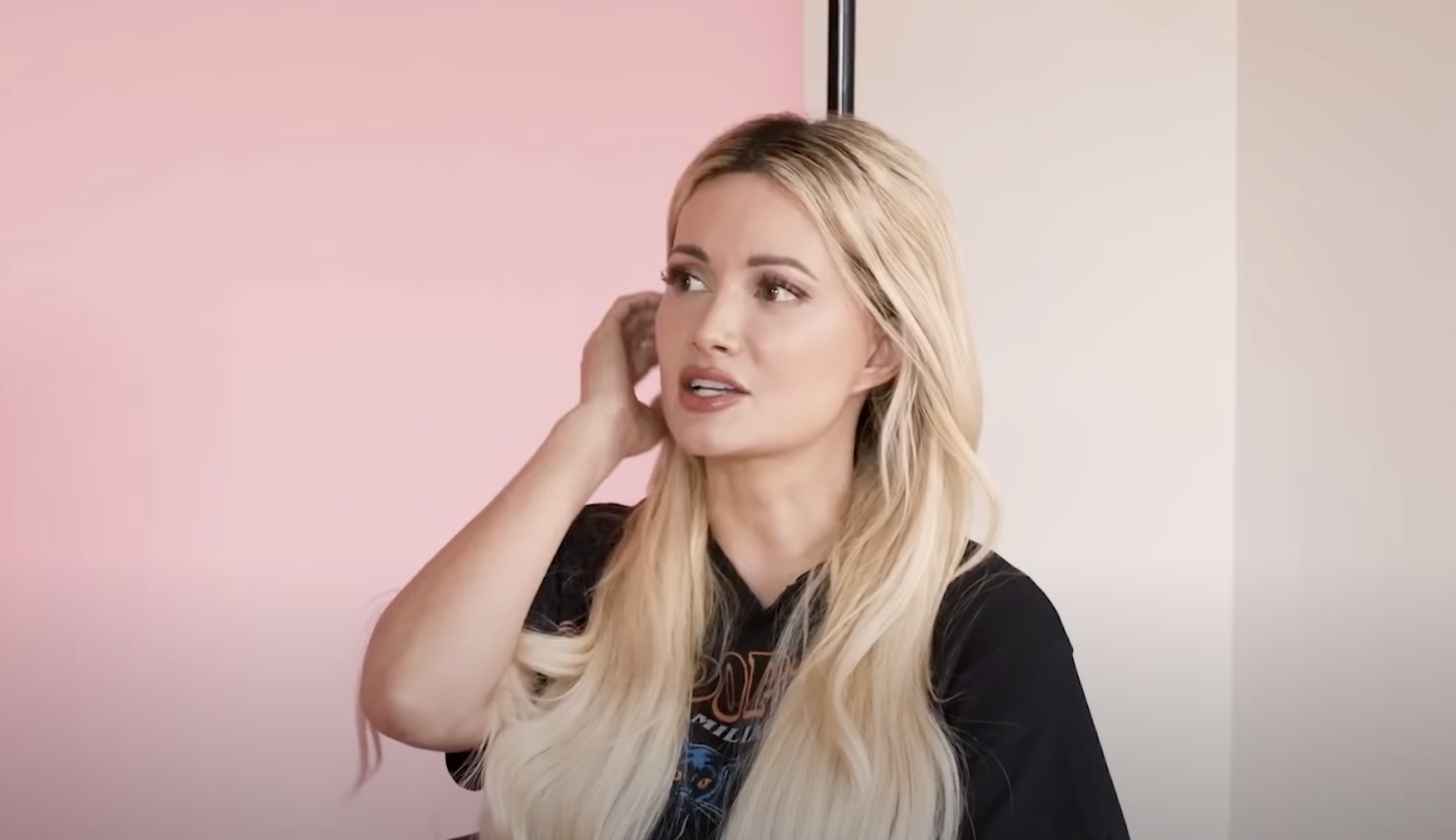 Just last week, Madison further reflected on her experiences at Hefner's mansion in A&E's Secrets of Playboy. In the series' first episode, she recalls feeling "humiliated" the morning after sleeping with the Playboy founder for the first time.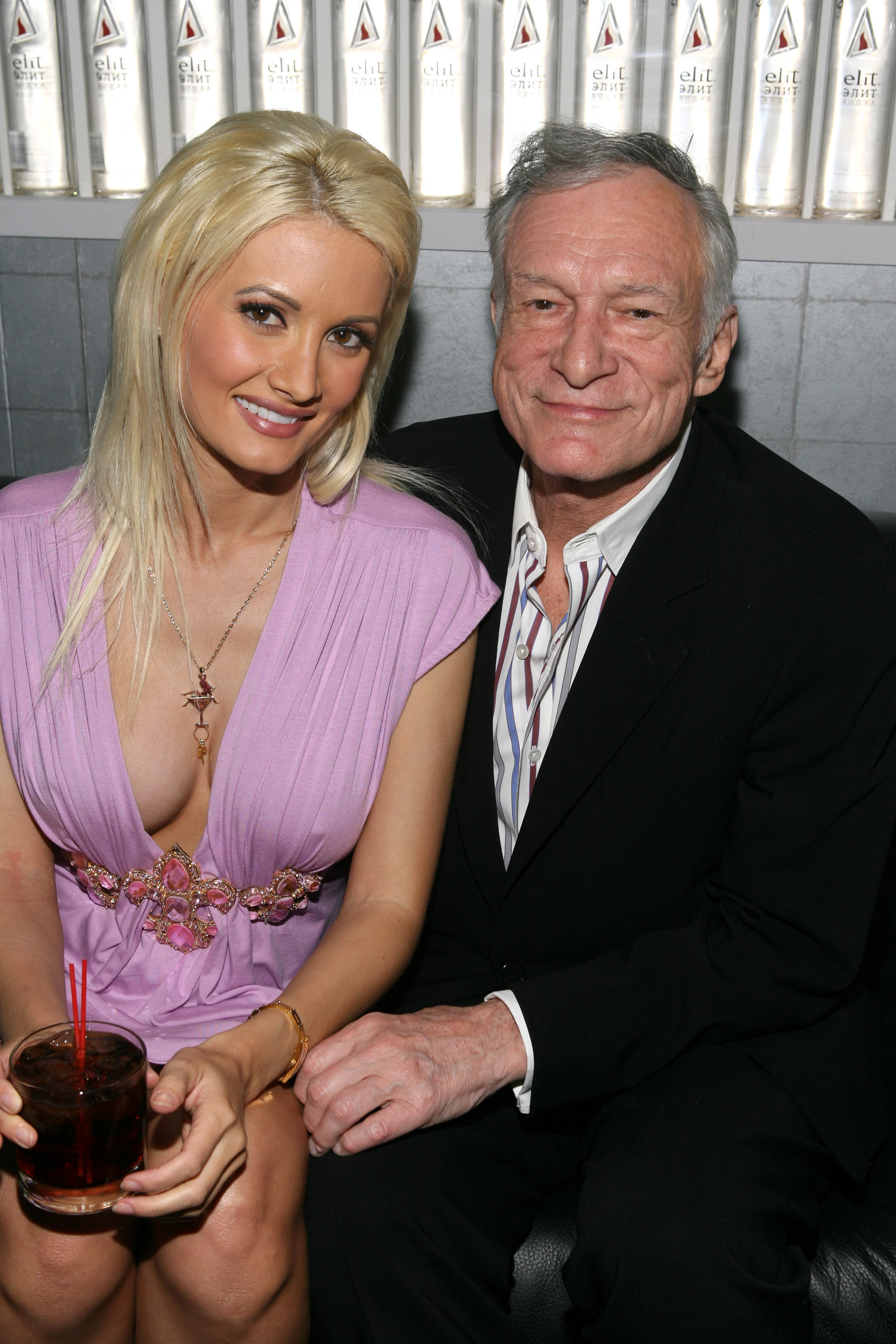 "There was definitely no romance or seduction or anything like that," she says of the experience, which came about after a night out with several of his girlfriends. "It was dark in the room, there was a giant movie screen of porn."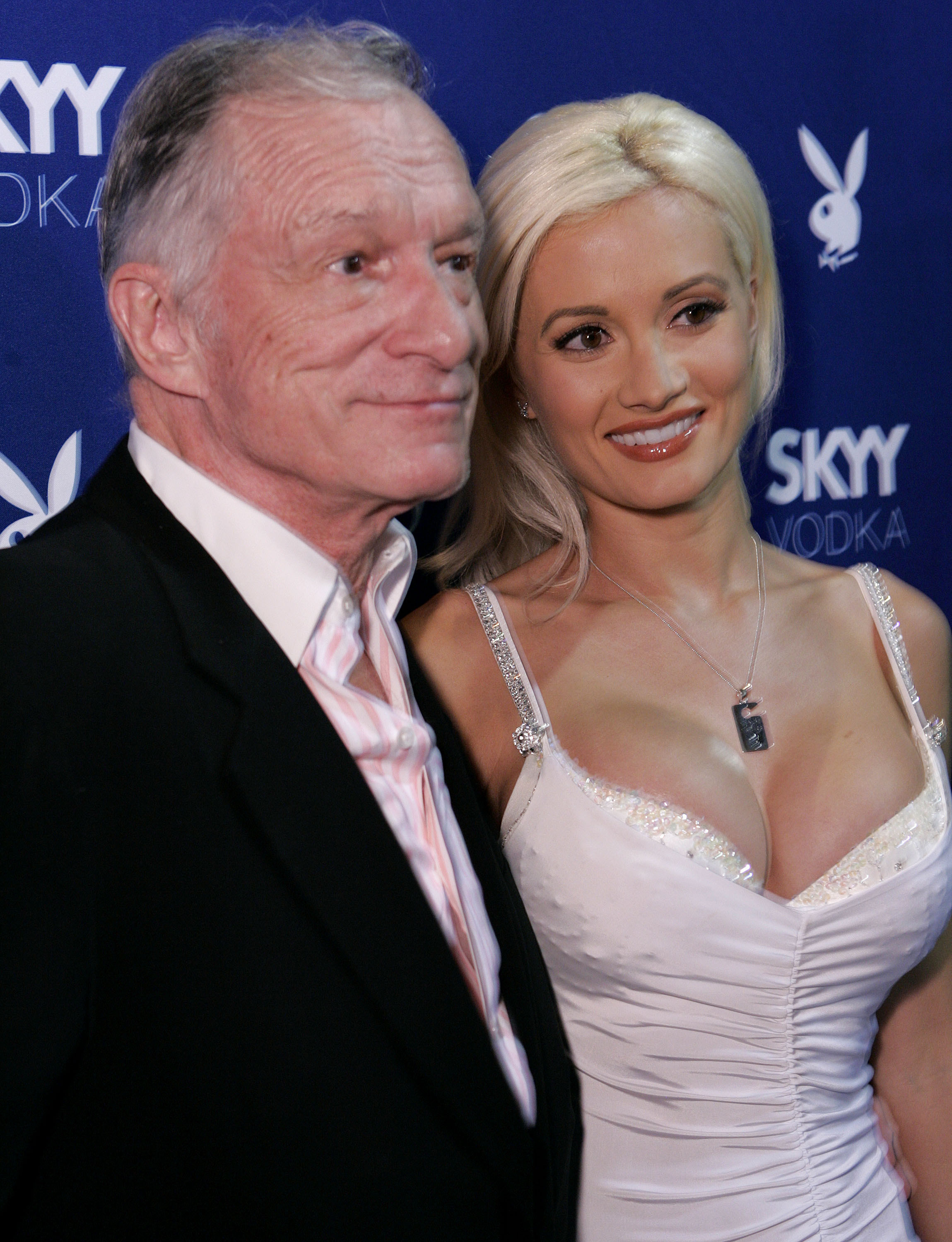 "[Hefner] was in the middle of the bed and the women were surrounding him," she continues. "I never had casual sex with anybody before. Maybe I just wasn't ready for that."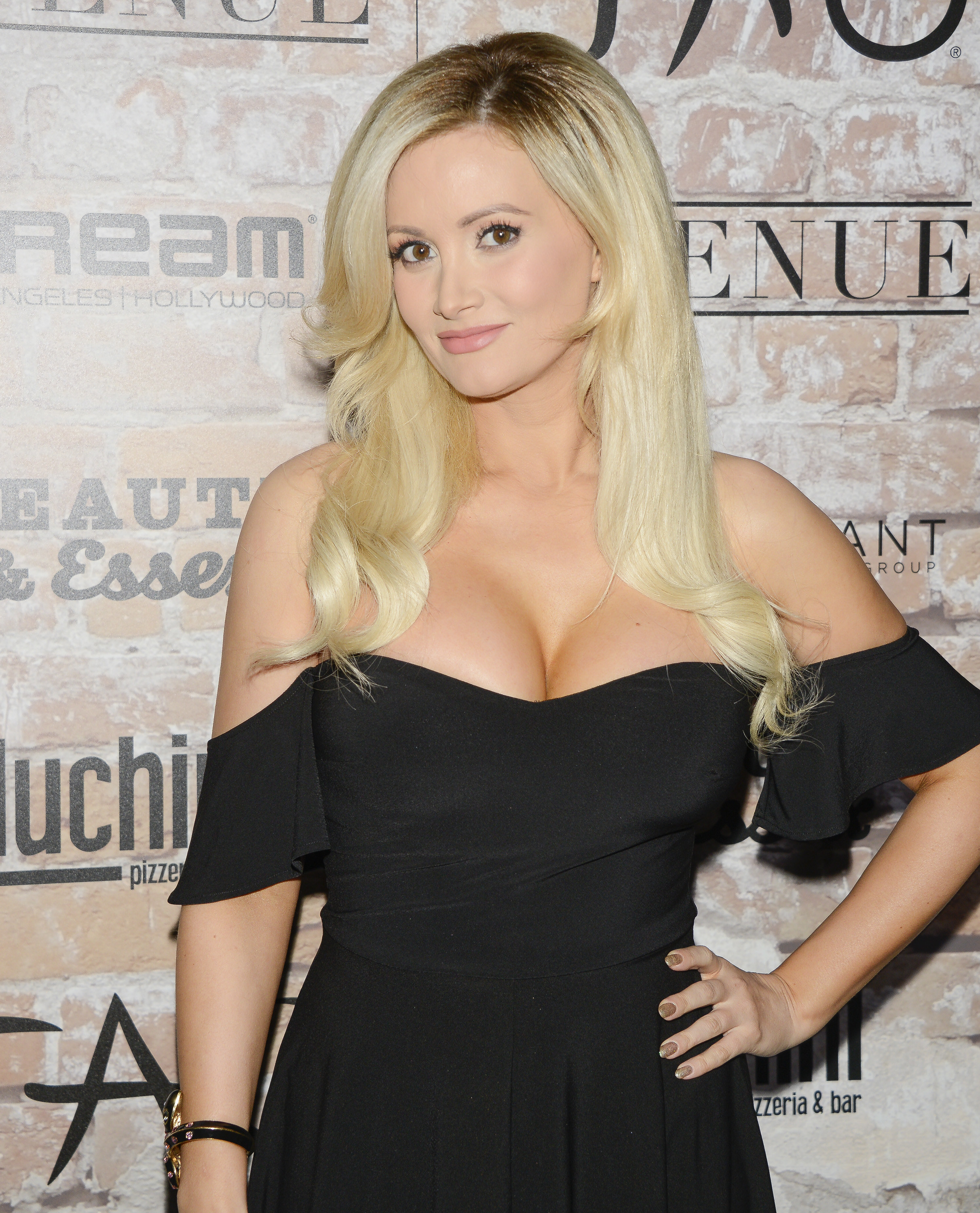 Madison — who wasn't yet living at the mansion at the time — describes the experience as "very mechanical and robotic," adding that she was uncomfortable because Hefner "didn't want to use protection."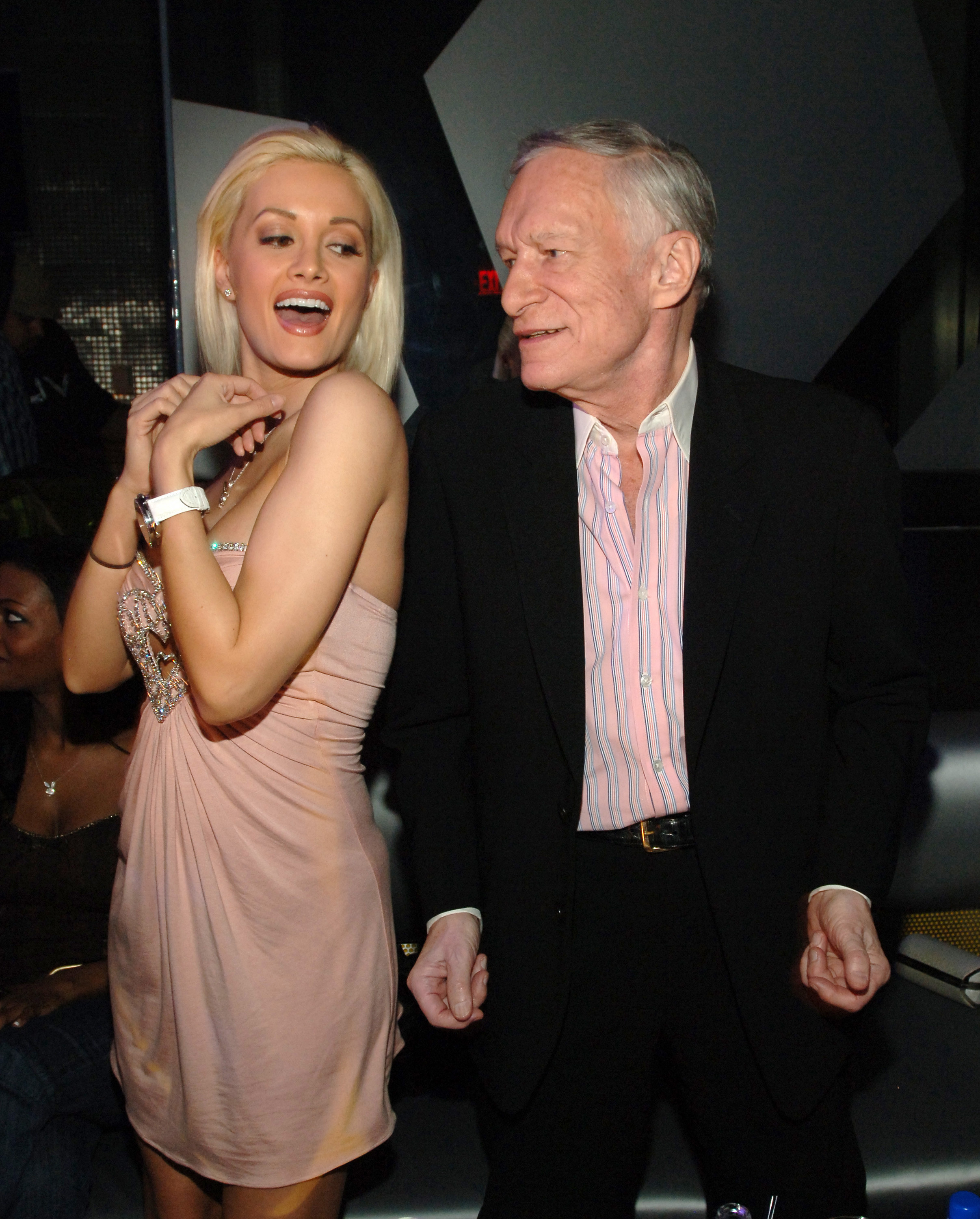 "It was really gross to me how Hef didn't want to use protection. The impact it had on me was so heavy," she says.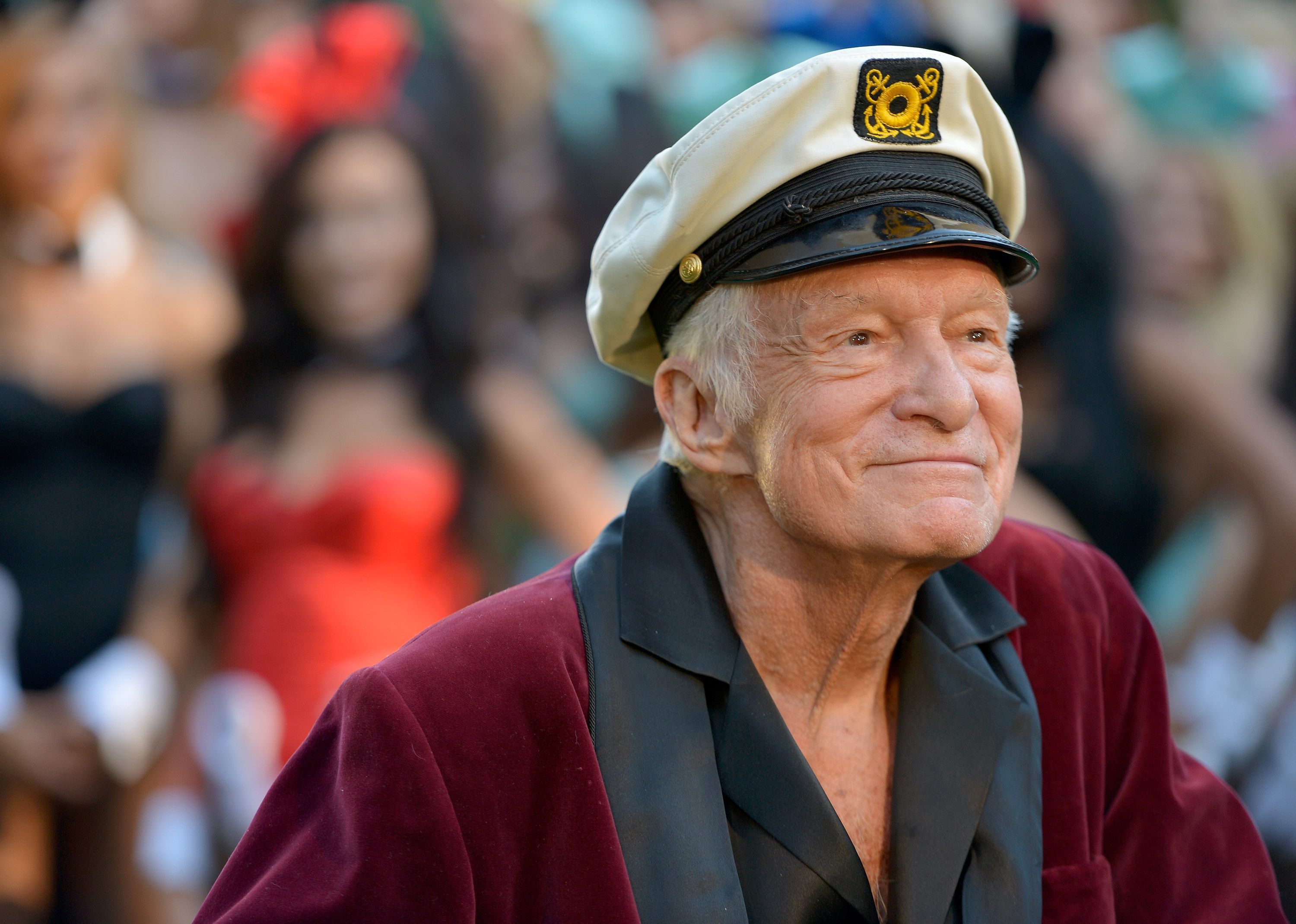 Madison also opens up about the thousands of nude images Hefner would regularly take of the women without their consent.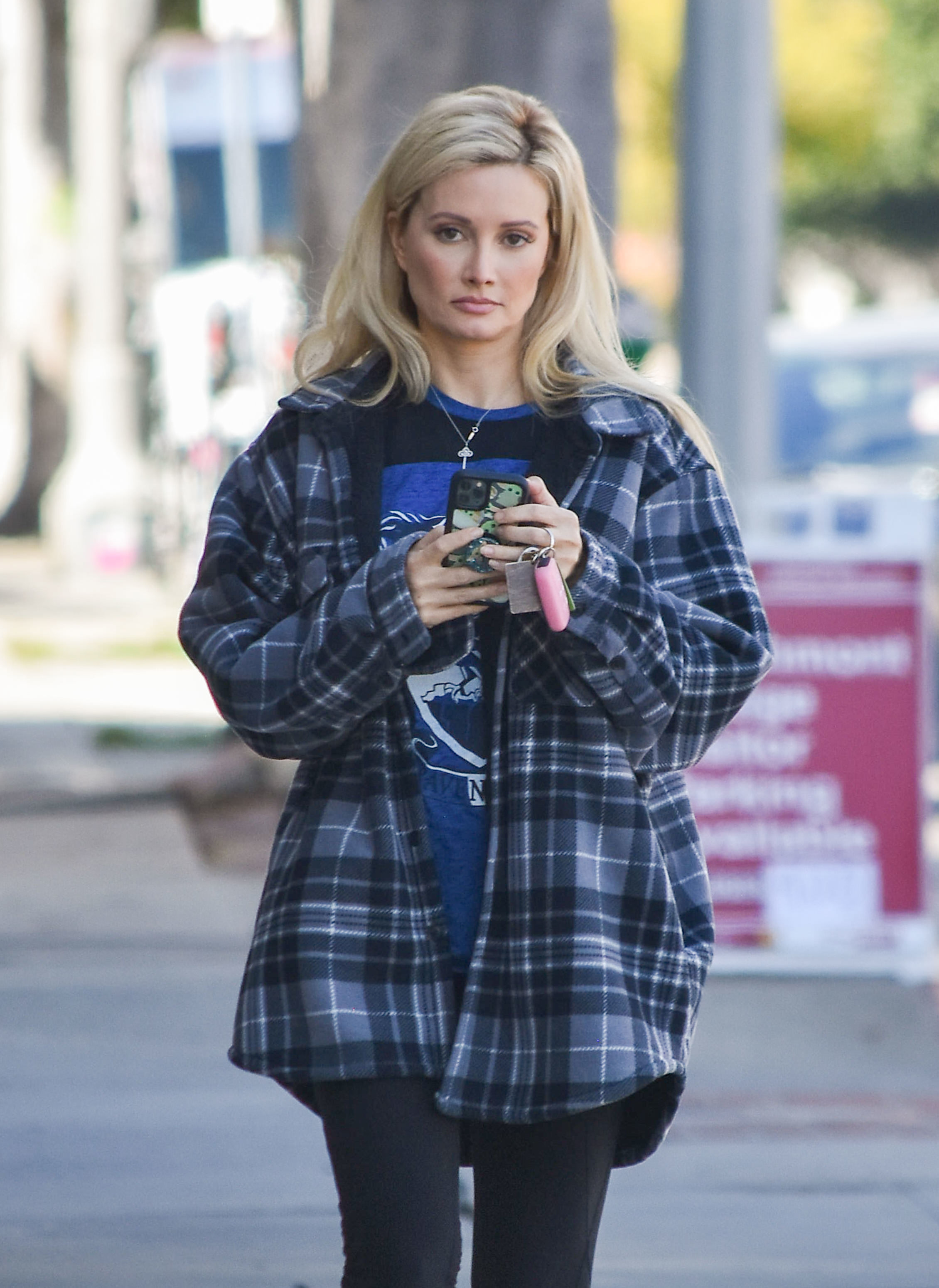 "[Hefner] was constantly taking photos of these women on his disposable camera," Madison said on the podcast Power: Hugh Hefner in December. "And these women were almost always intoxicated. I know I was — heavily intoxicated."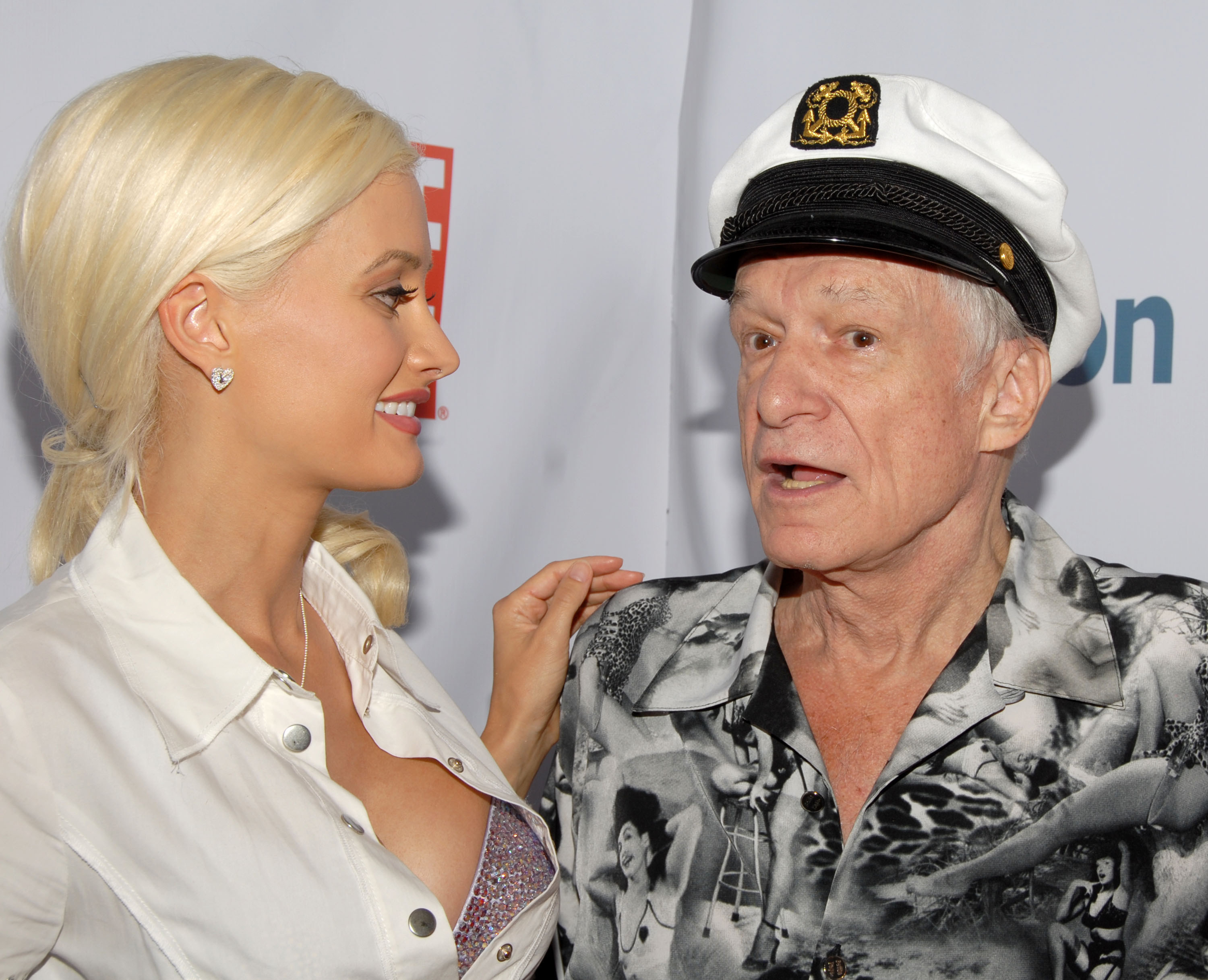 She adds in Secrets of Playboy, "When you would go out with Hef, he's taking all types of naked pictures of these women when they're wasted out of their minds. It's just gross."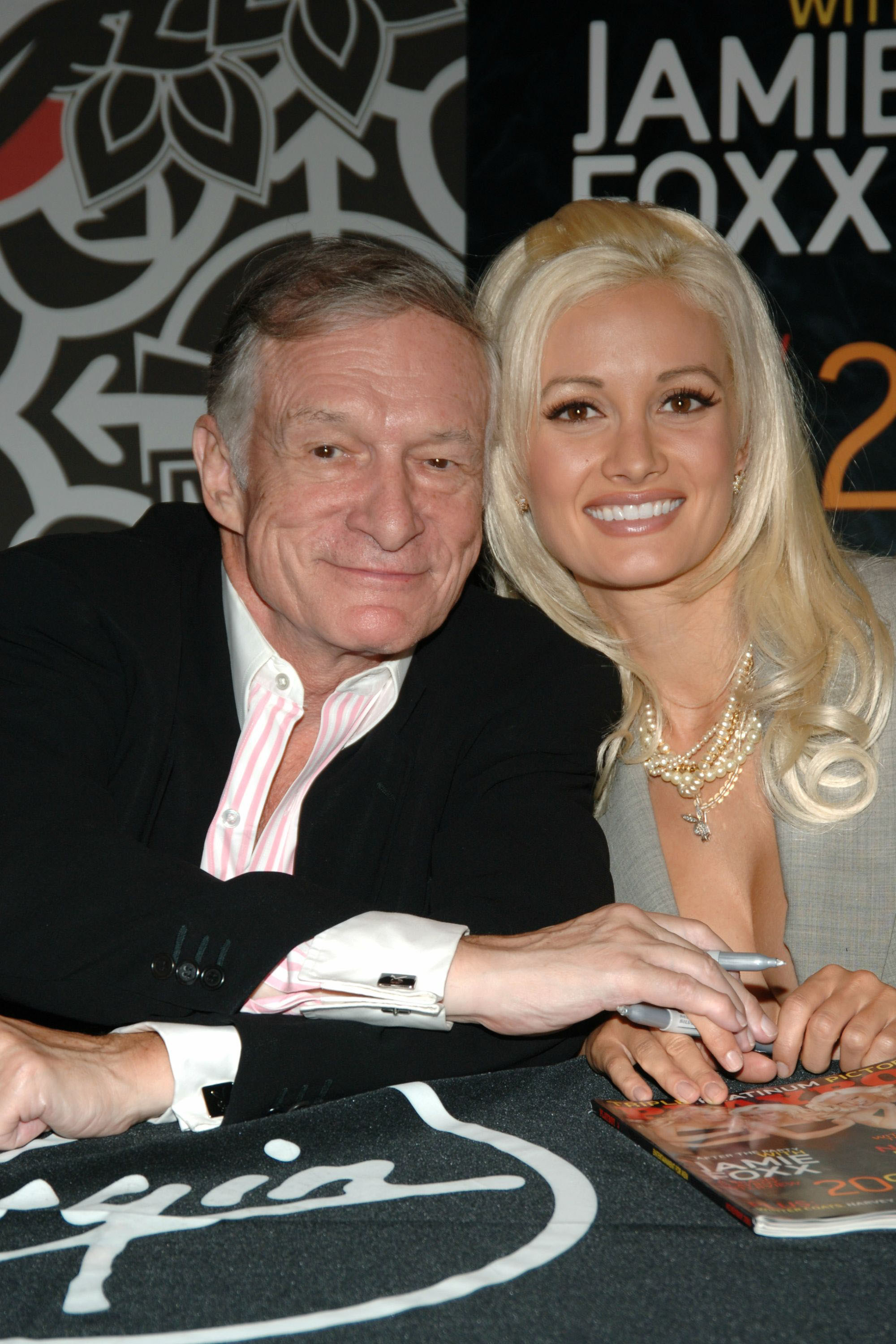 Madison goes on to share that it was her fear of Hefner leaking these explicit photos that initially stopped her from leaving the mansion, describing their existence as a "mountain of revenge porn."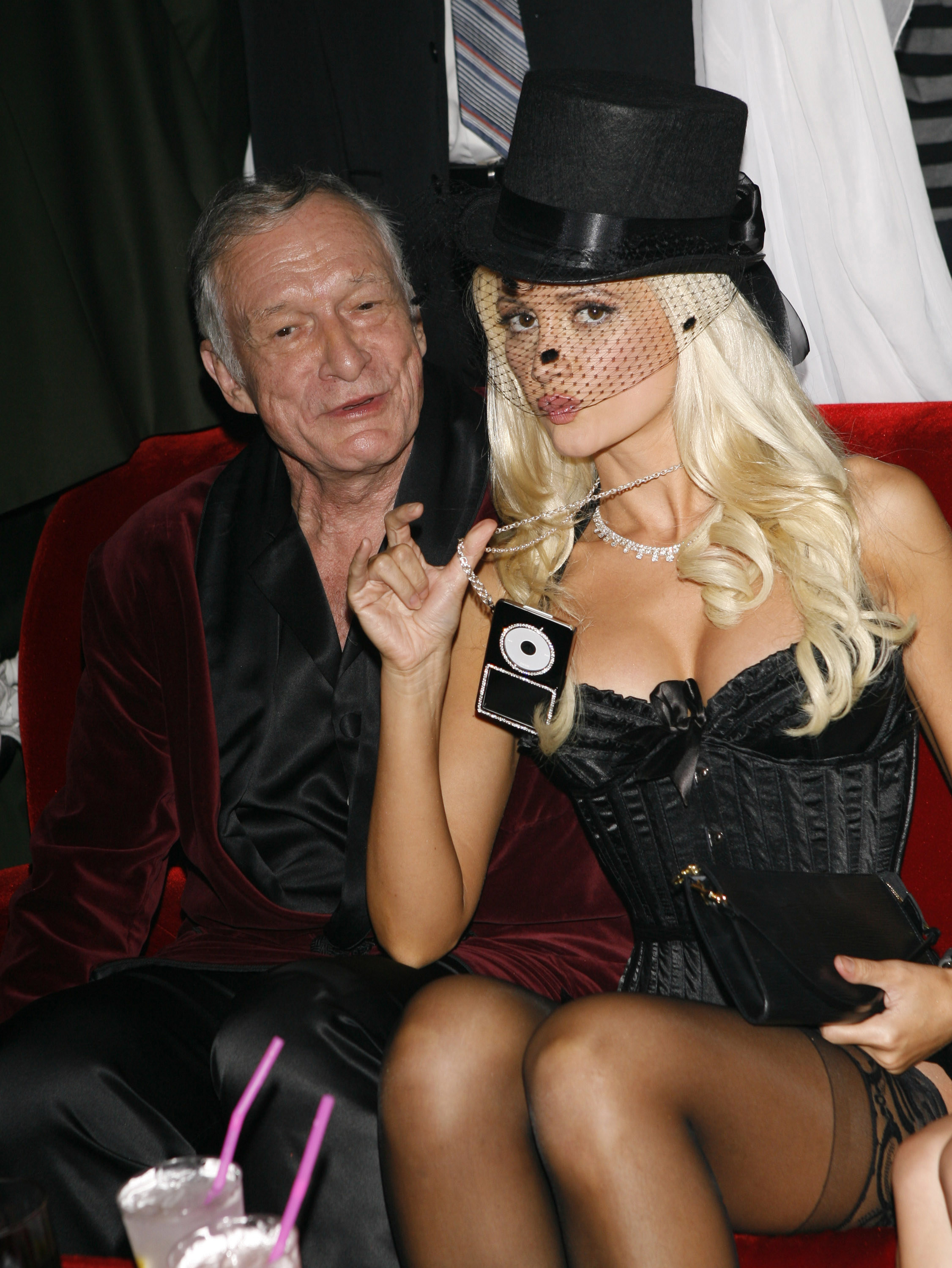 "When I lived at the mansion, I was afraid to leave. Something that was always living in the back of my mind," she says. "If I left, there was just this mountain of revenge porn just waiting to come out."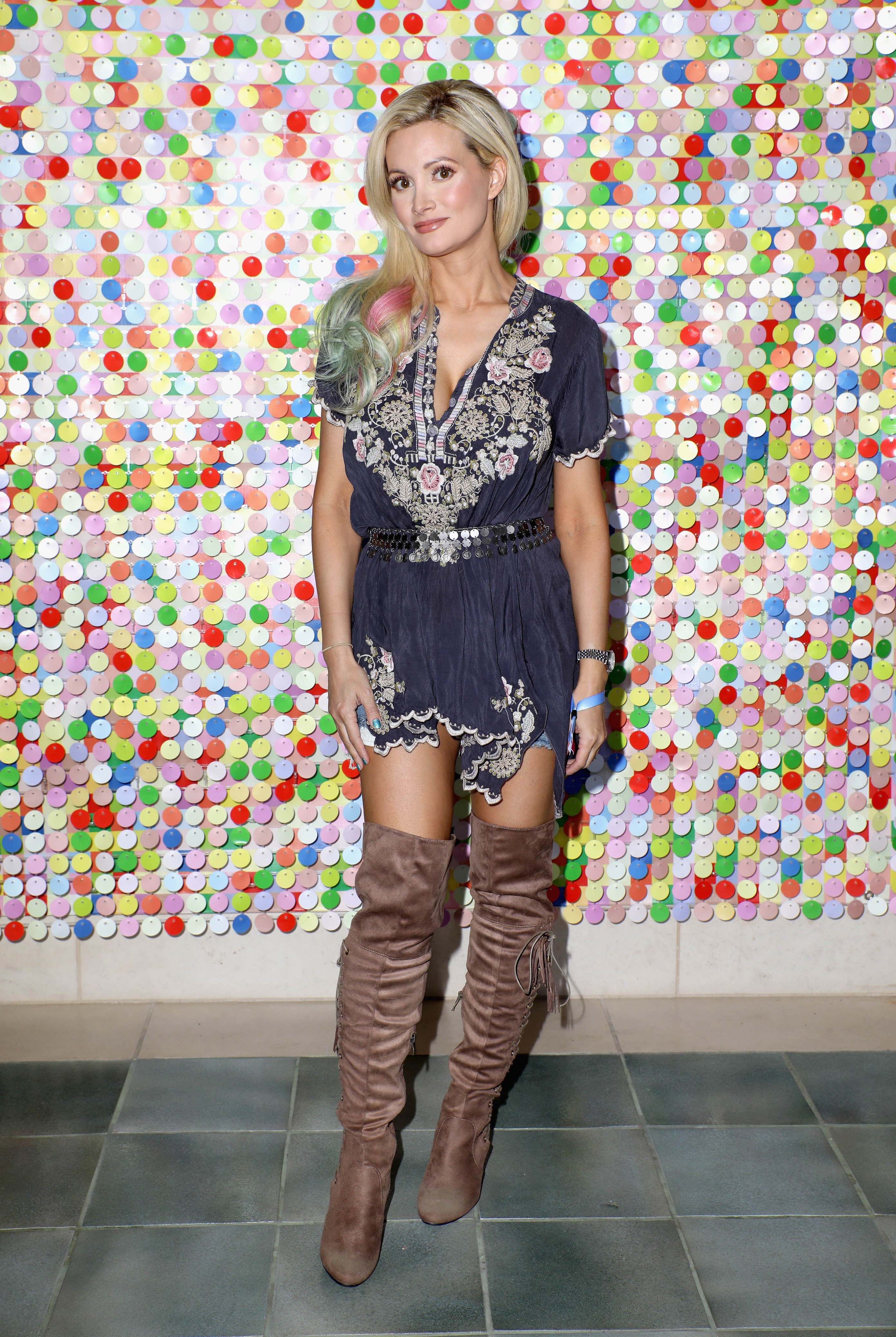 Madison — as well as the other former Playmates — has been praised for opening up about her traumatic experiences with Hefner, whose legacy has been scrutinized in recent years.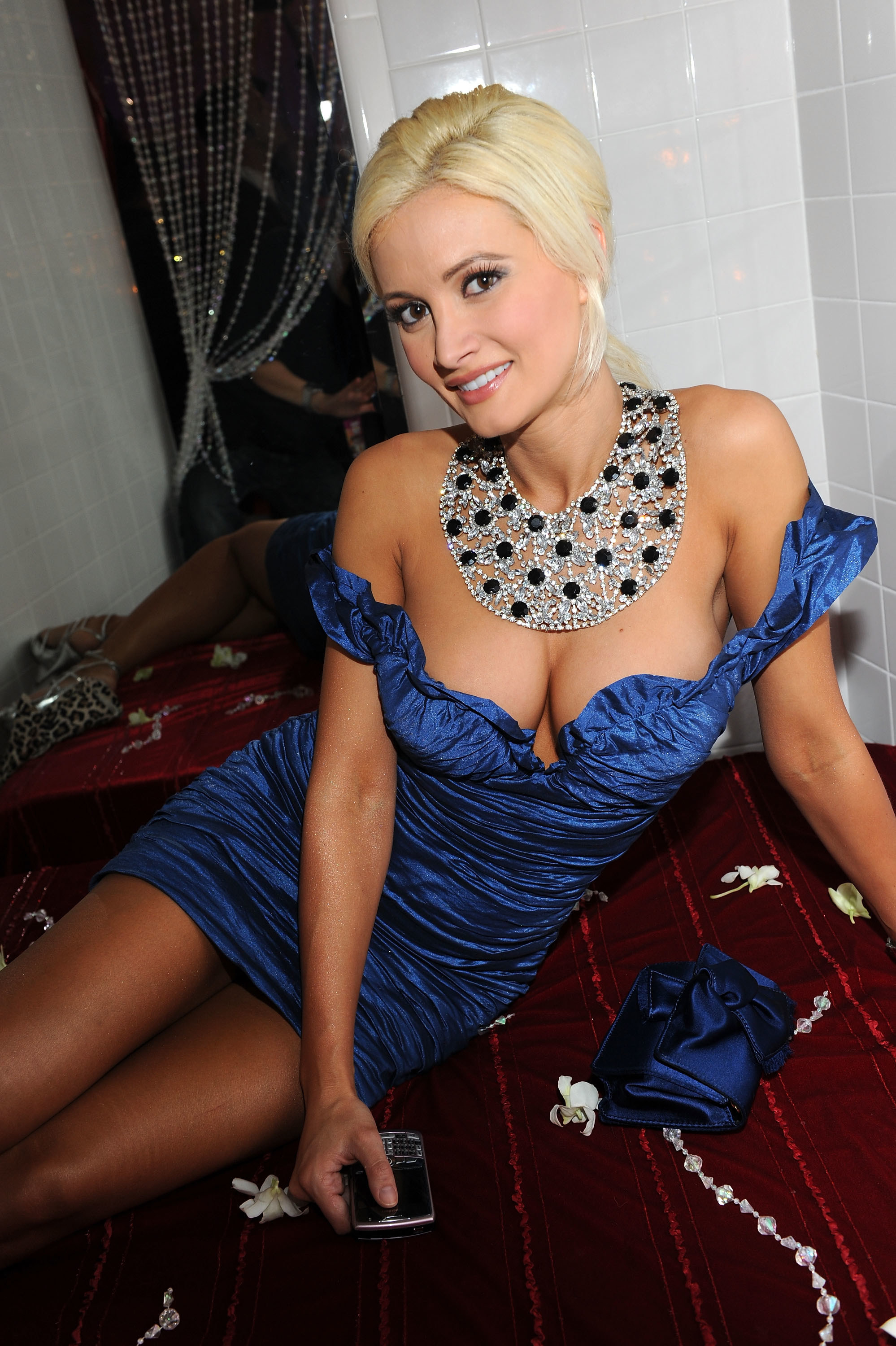 In fact, the Playboy brand itself issued a supportive statement just two weeks ago in light of Secrets of Playboy's release, publicly acknowledging Hefner's "abhorrent actions."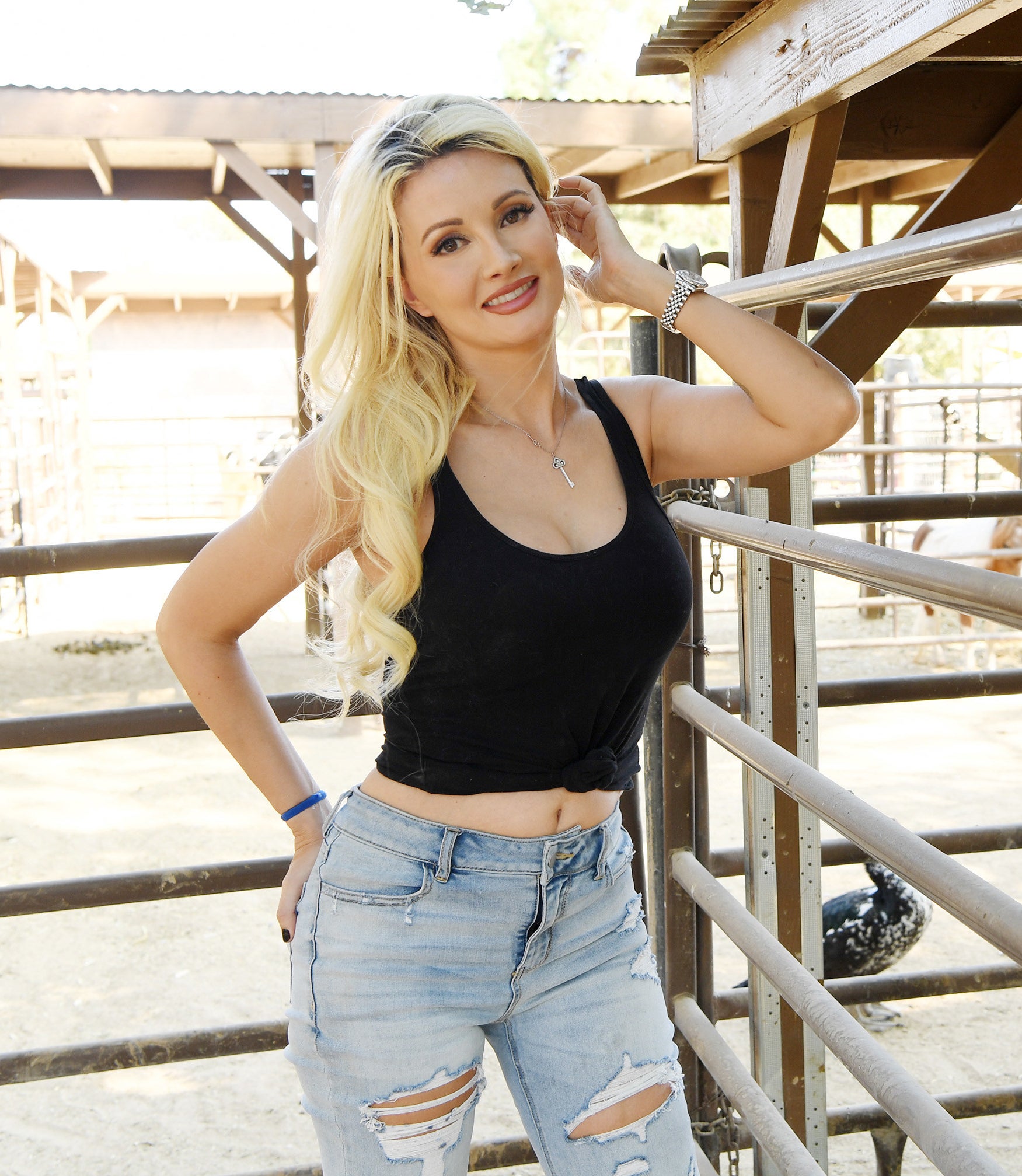 "First and foremost, we want to say: we trust and validate women and their stories, and we strongly support the individuals who have come forward to share their experiences," the open letter said.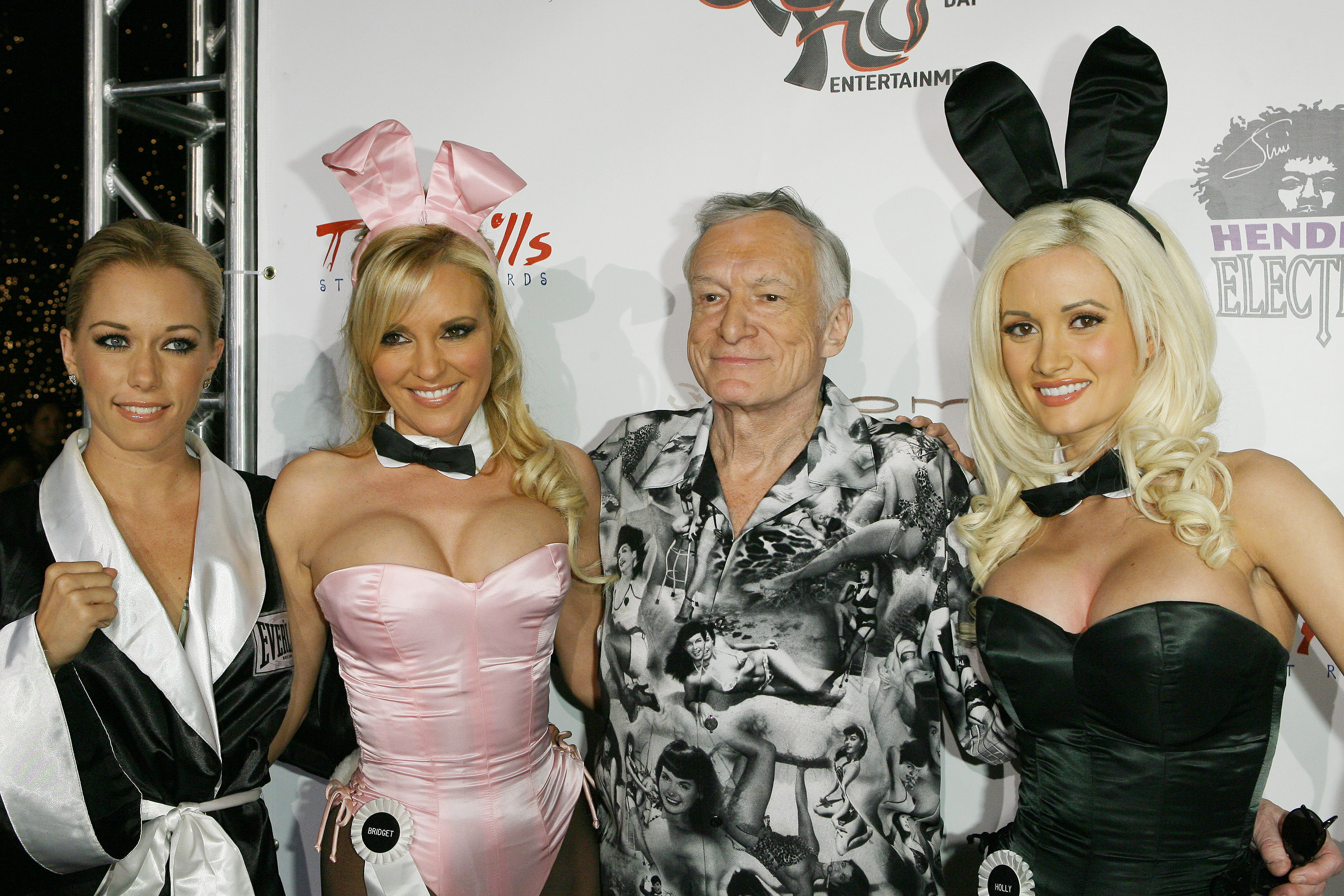 "As you know, the Hefner family is no longer associated with Playboy, and today's Playboy is not Hugh Hefner's Playboy," it said. "Today, our organization is run by a workforce that is more than 80% female, and together we are building upon the aspects of our legacy that have made a positive impact, including serving as a platform for free expression and a convener of safe conversations on sex, inclusion and freedom."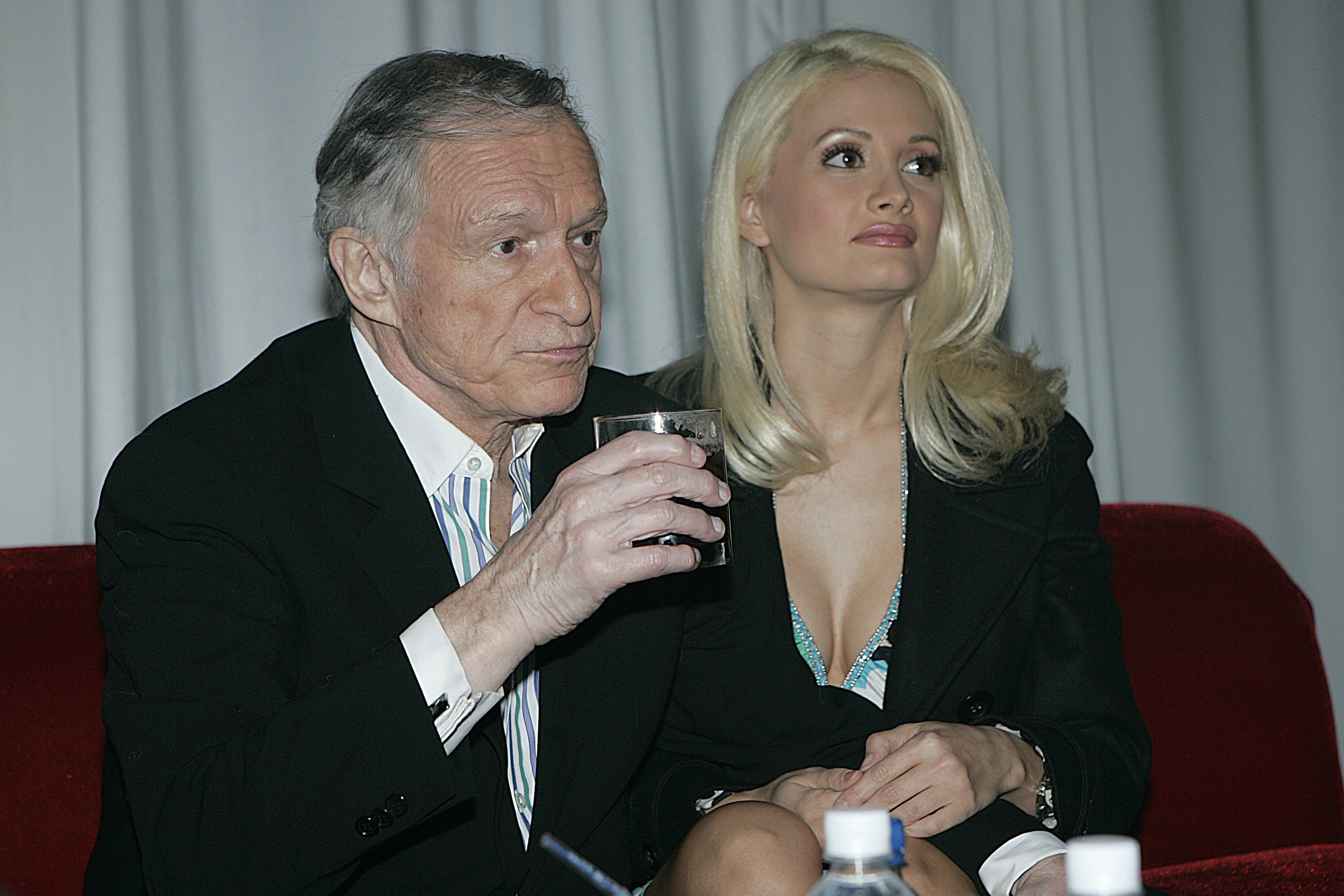 Also joining the conversation in support of Madison was Crystal Hefner, Hefner's wife before his death, an undeniably instrumental figure in the legacy of Playboy and a huge part of the late mogul's innermost circle.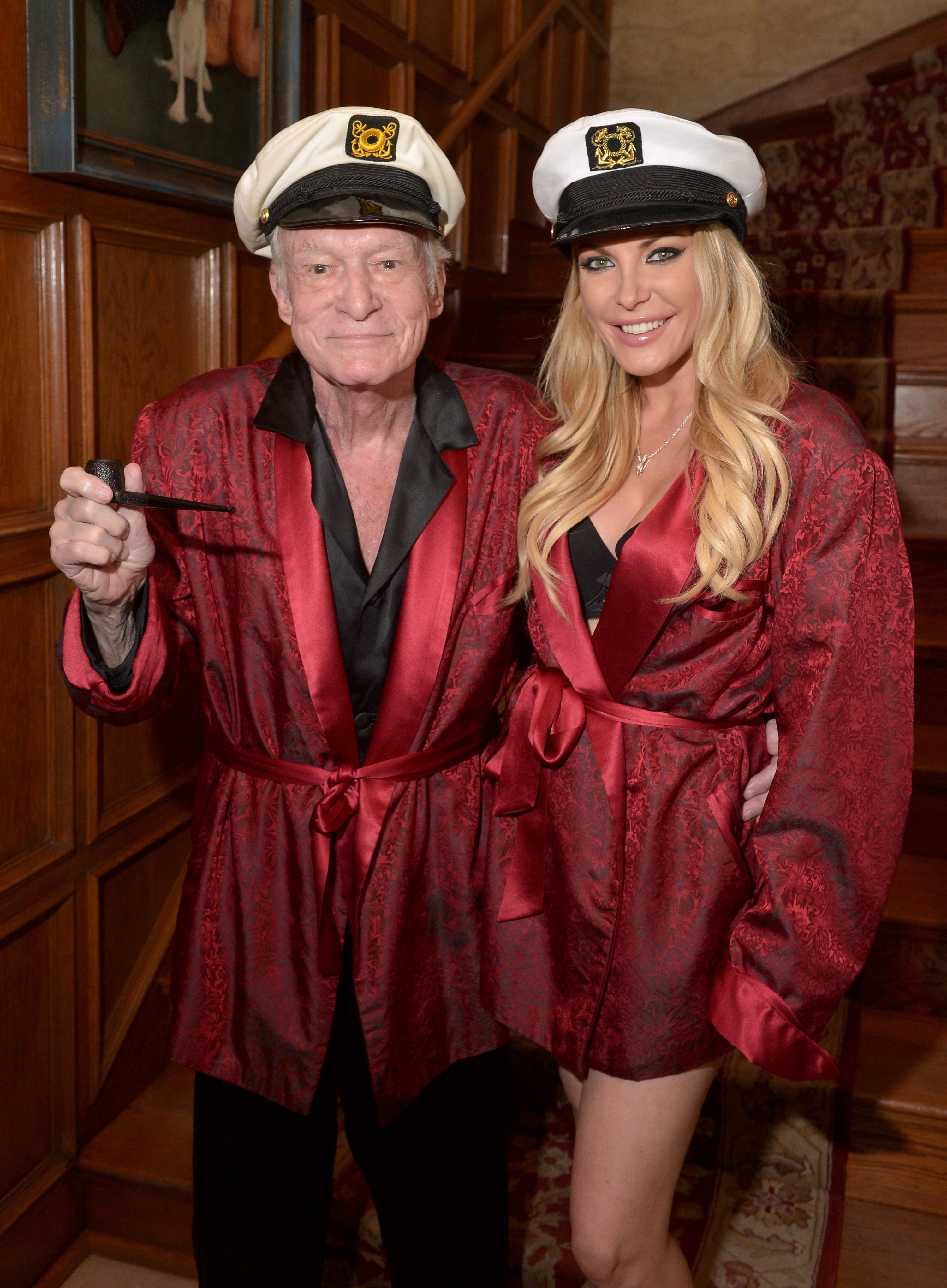 On Jan. 25, Crystal tweeted that she'd found the nonconsensual nude pictures Madison had publicly detailed and "destroyed every single one."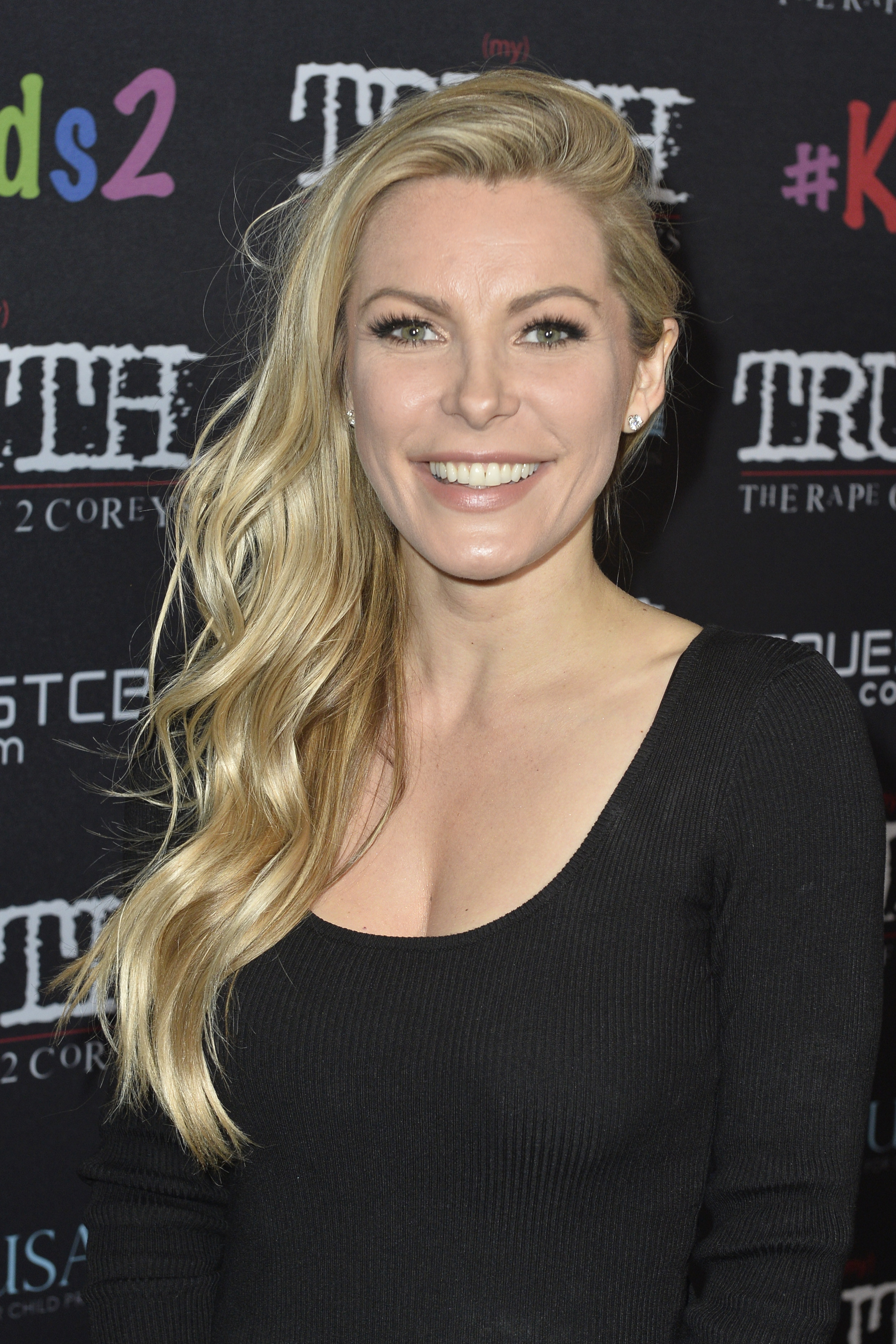 "I found thousands of those disposable camera photos you are talking about @hollymadison. I immediately ripped them up and destroyed every single one of them for you and the countless other women in them. They're gone," Crystal wrote.