Grimes has come under fire for saying that billionaire Elon Musk lives "below the poverty line" in a recent interview.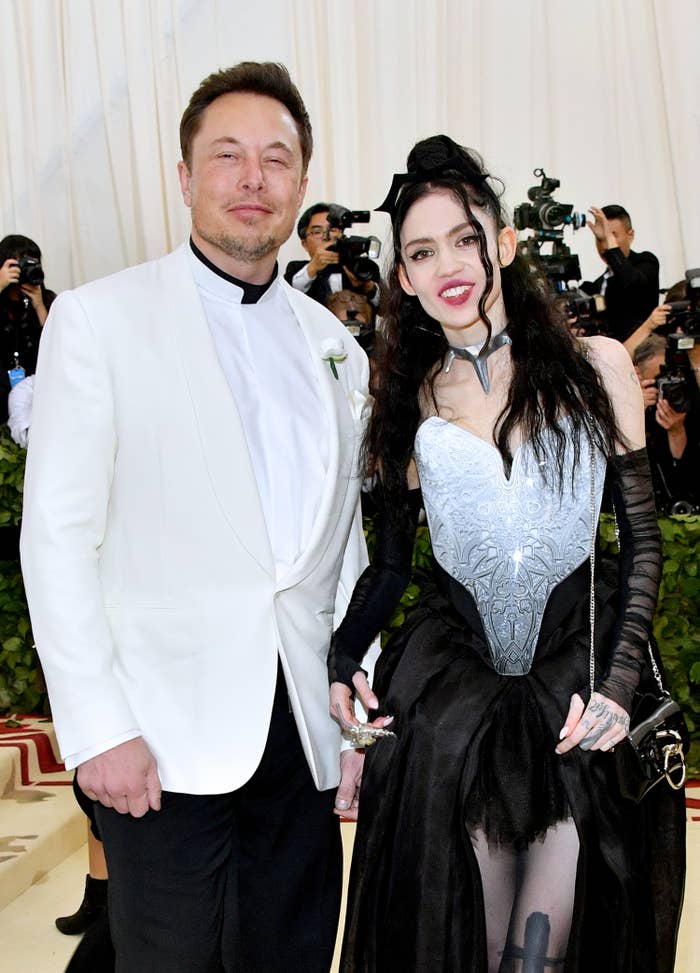 As I'm sure you're aware, Elon is one of the richest people in the world, with an estimated net worth of $227 billion. He's the founder, CEO, and chief engineer at SpaceX, a renowned rocket company recently valued at $74 billion, and is the single largest individual holder in Tesla shares with a 17% stake.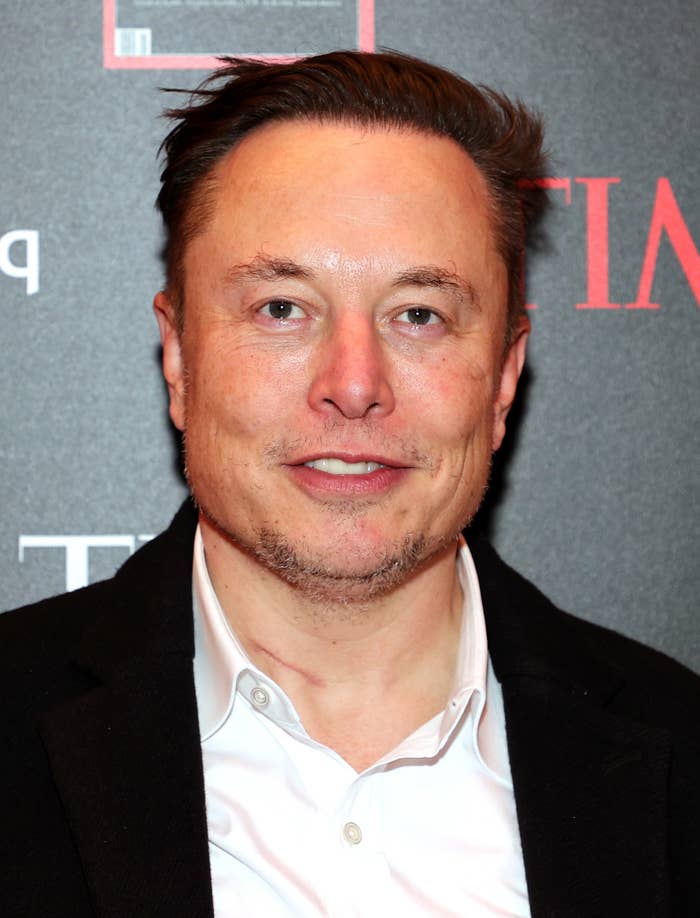 Speaking with Vanity Fair this week, Elon's partner Grimes — who shares two children with him — addressed assumptions that the business and tech mogul lives a lavish lifestyle as a billionaire.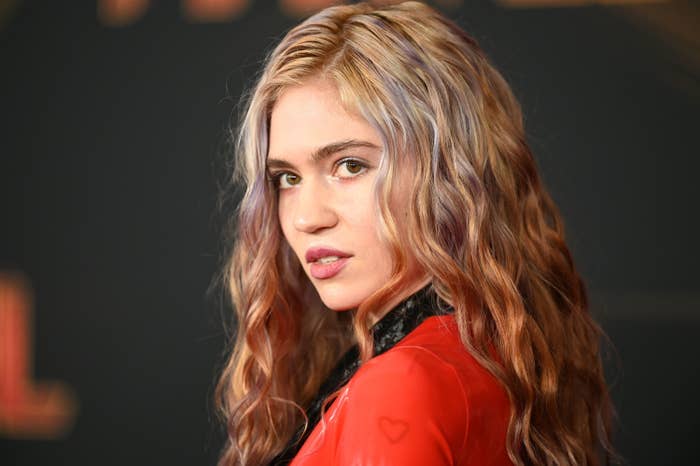 She began by speaking about her own relationship with wealth, explaining that some fans turned on her when she began dating Elon in light of her past commitment to being "so far left."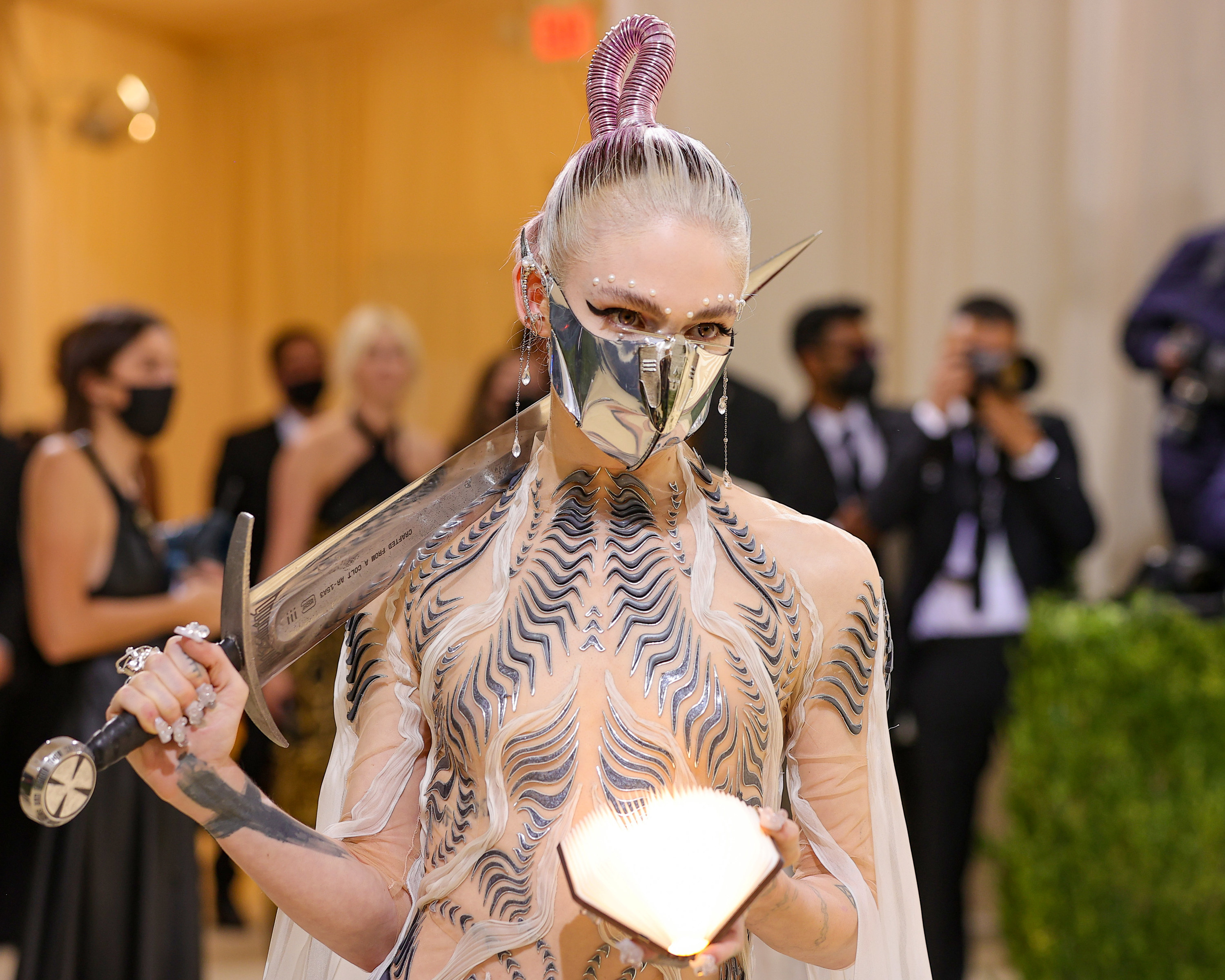 "I feel really trapped between two worlds," she said. "I used to be so far left that I went through a period of living without currency, living outside."
"I mean, when people say I'm a class traitor that is not...an inaccurate description," she said. "I was deeply from the far left and I converted to being essentially a capitalist Democrat. A lot of people are understandably upset."
But, as the musical artist went on to detail Elon's spending habits more closely, she argued that he "lives at times below the poverty line" — a comment that has been met with fierce criticism online.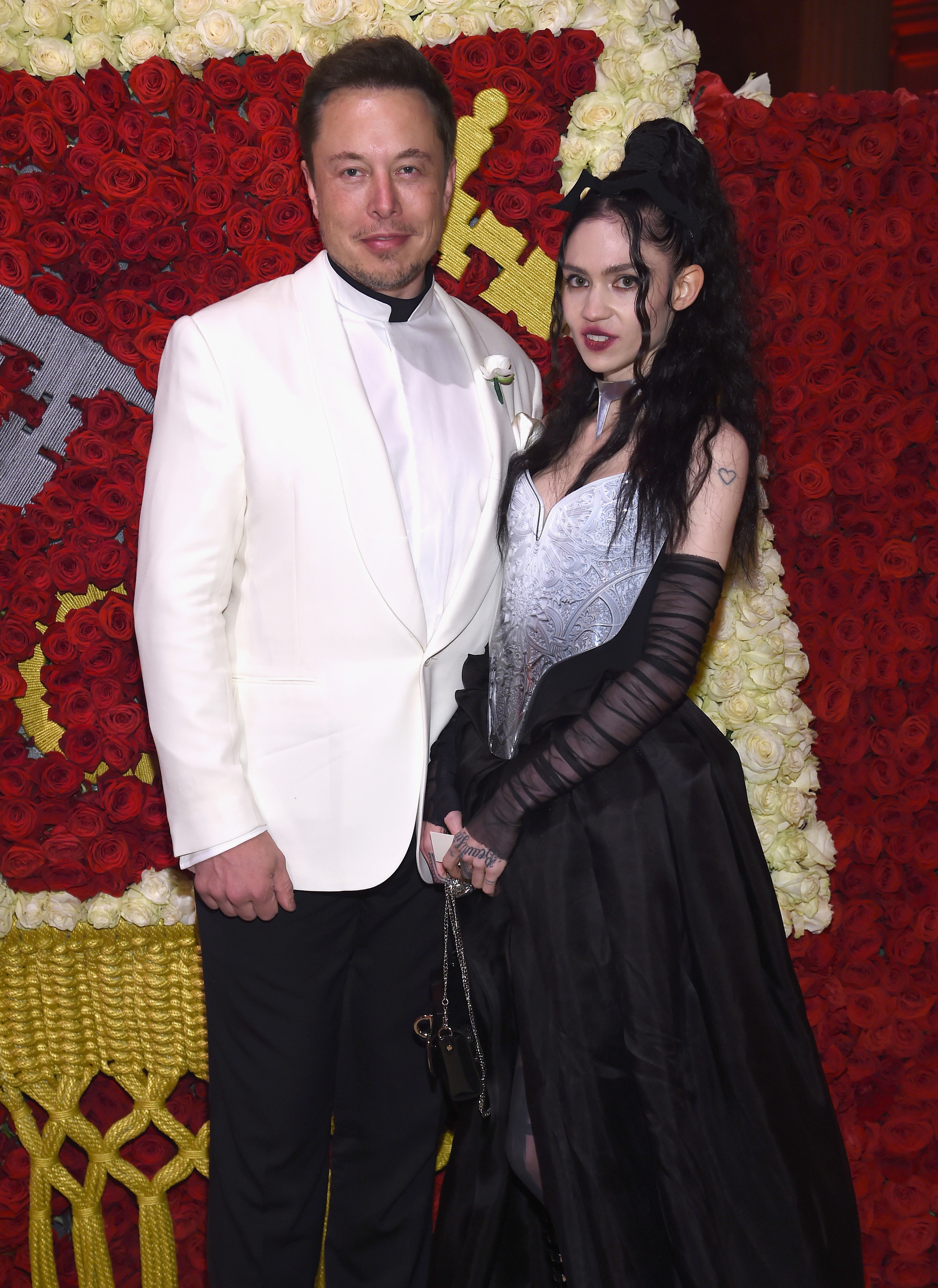 "But at the same time… Like, bro wouldn't even get a new mattress," she said, detailing a time that Elon had suggested they replace his mattress with one of hers when there was a hole in it.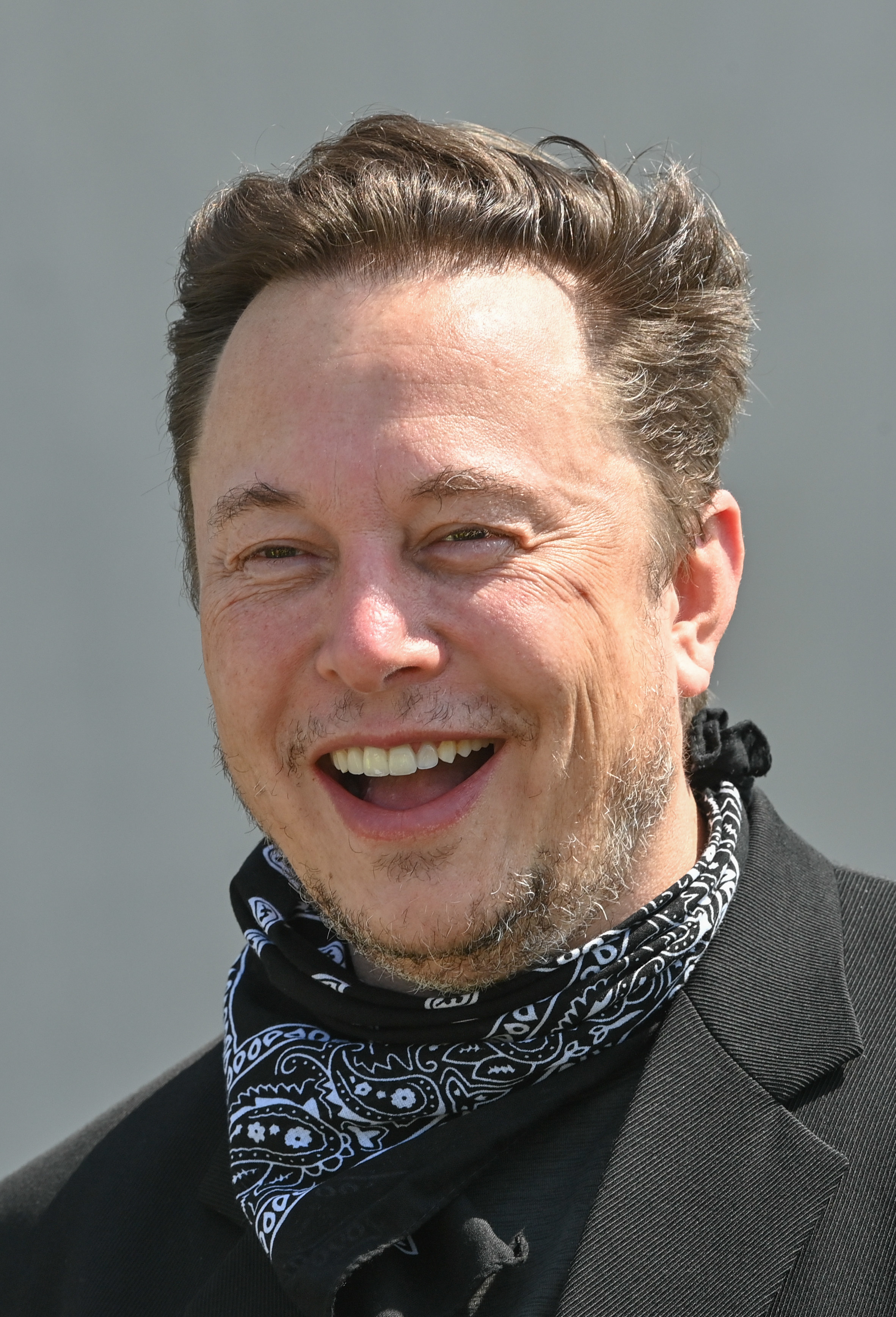 She said, "Bro does not live like a billionaire. Bro lives at times below the poverty line. To the point where I was like, can we not live in a very insecure $40,000 house? Where the neighbors, like, film us, and there's no security, and I'm eating peanut butter for eight days in a row?"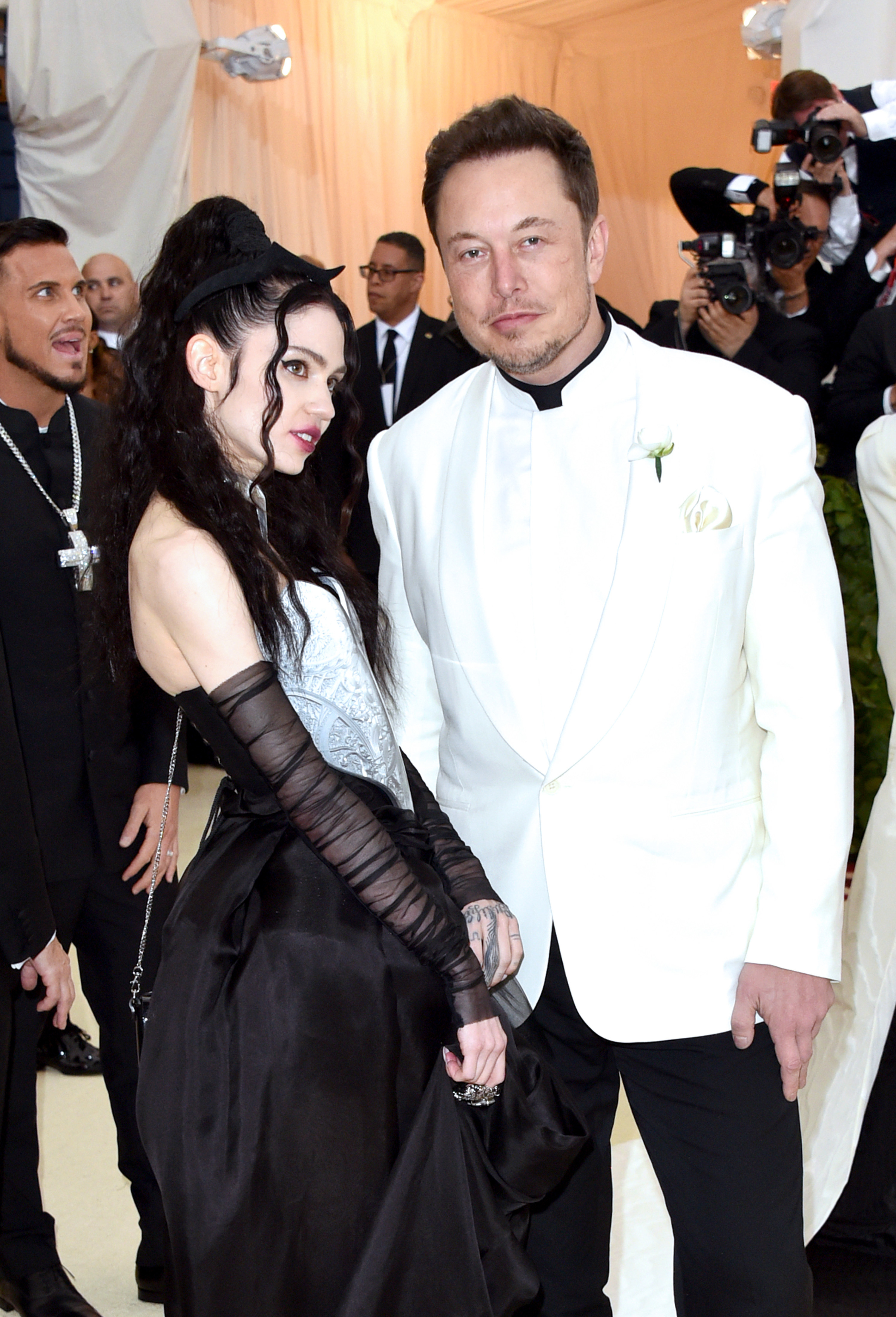 Shortly after the interview went live, fans took to Twitter to call Grimes out for her "beyond offensive" comments. Firstly, many users pointed out that living a more frugal lifestyle is in no way synonymous with living below the poverty line, which — according to governmental standards — is the official indicator of being "classified as poor."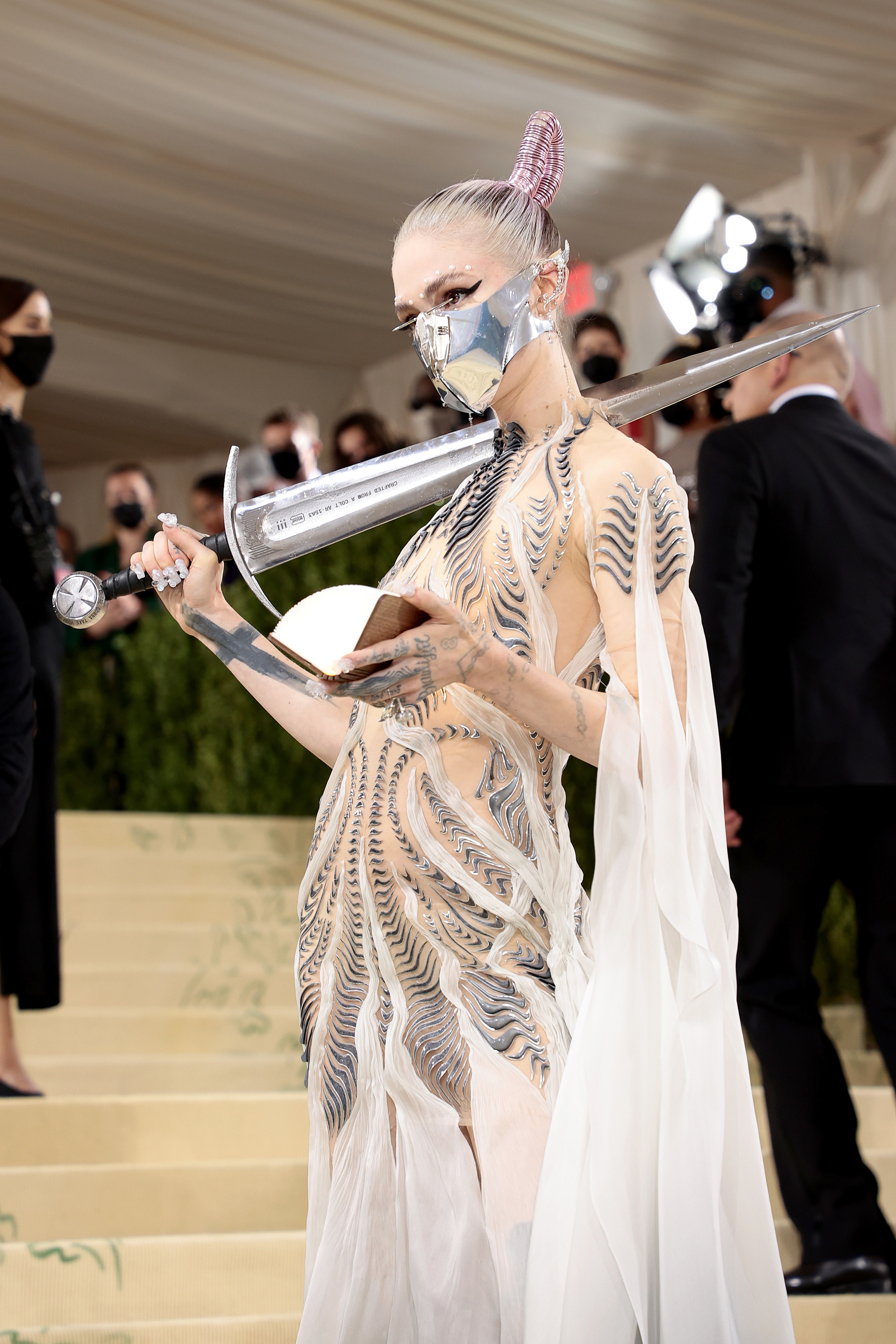 "Is anyone going to break the news to Grimes that being cheap is not the same thing as being in poverty oh my God," one user tweeted.
"Worst part is she doesn't know the different between being CHEAP and POOR," another noted.
Adding to that point, several users questioned Grimes's understanding of poverty, given that she equated it with living in an "insecure $40,000 house" and "eating peanut butter for eight days in a row." Of course, living in poverty is a dire and terrifying state with social, economic, and political effects far beyond what Grimes had depicted.
"Very curious what Grimes' idea of what poverty is," one person tweeted.
"everyone talking about grimes baby no ones talking about the fact that she voluntarily ate peanut butter eight days in a row and said she and a billionaire are living below the poverty line," another wrote.
Many fans went on to raise their concerns around the large number of people living in poverty across the world. In 2020, it was reported that 37 million people lived below the poverty line in the United States alone, making the rate 11.4% in one of the world's richest countries.
"I'm going to need Grimes to shut up about how Elon 'lives below' the poverty line when the dude is a billionaire and there is kids starving in every community in the 'richest' country in the world," wrote one person.
"living below the poverty line is a life or death situation, not your fucking aesthetic," another tweeted.
Before long, people brought the topic of privilege into view, noting that it's incredibly out of touch to diminish the value of a $40,000 house as impoverished while the rates of homelessness are skyrocketing worldwide amid the global housing crisis.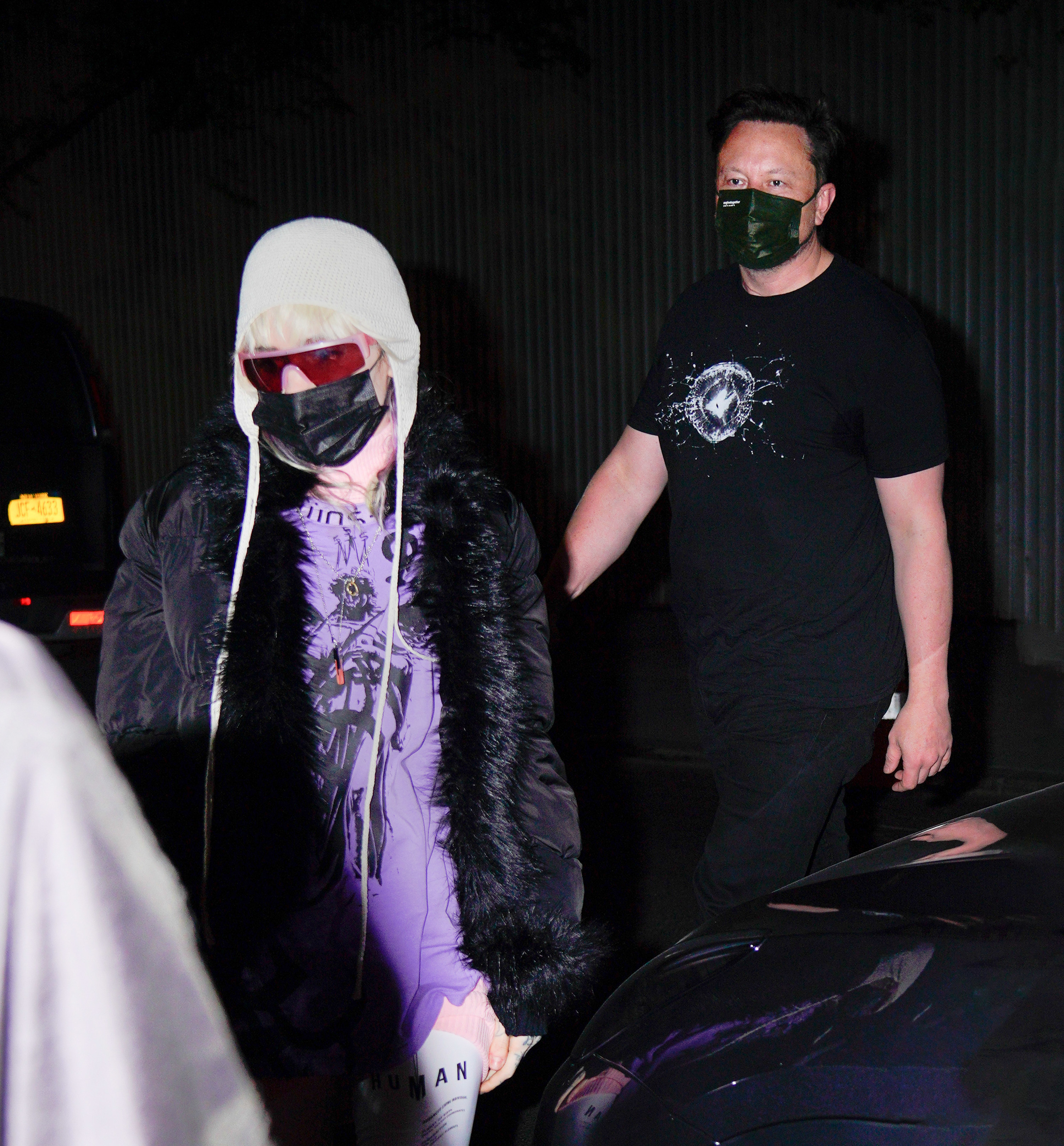 "did grimes really say that elon sometimes lives BELOW the poverty line, its the whiteness and [privilege] behind that," one person tweeted.
And many users highlighted other aspects of Grimes and Elon's lifestyle, too. While the pair might consider their spending habits to be cheap given their housing situation, it's impossible to ignore their other expenses.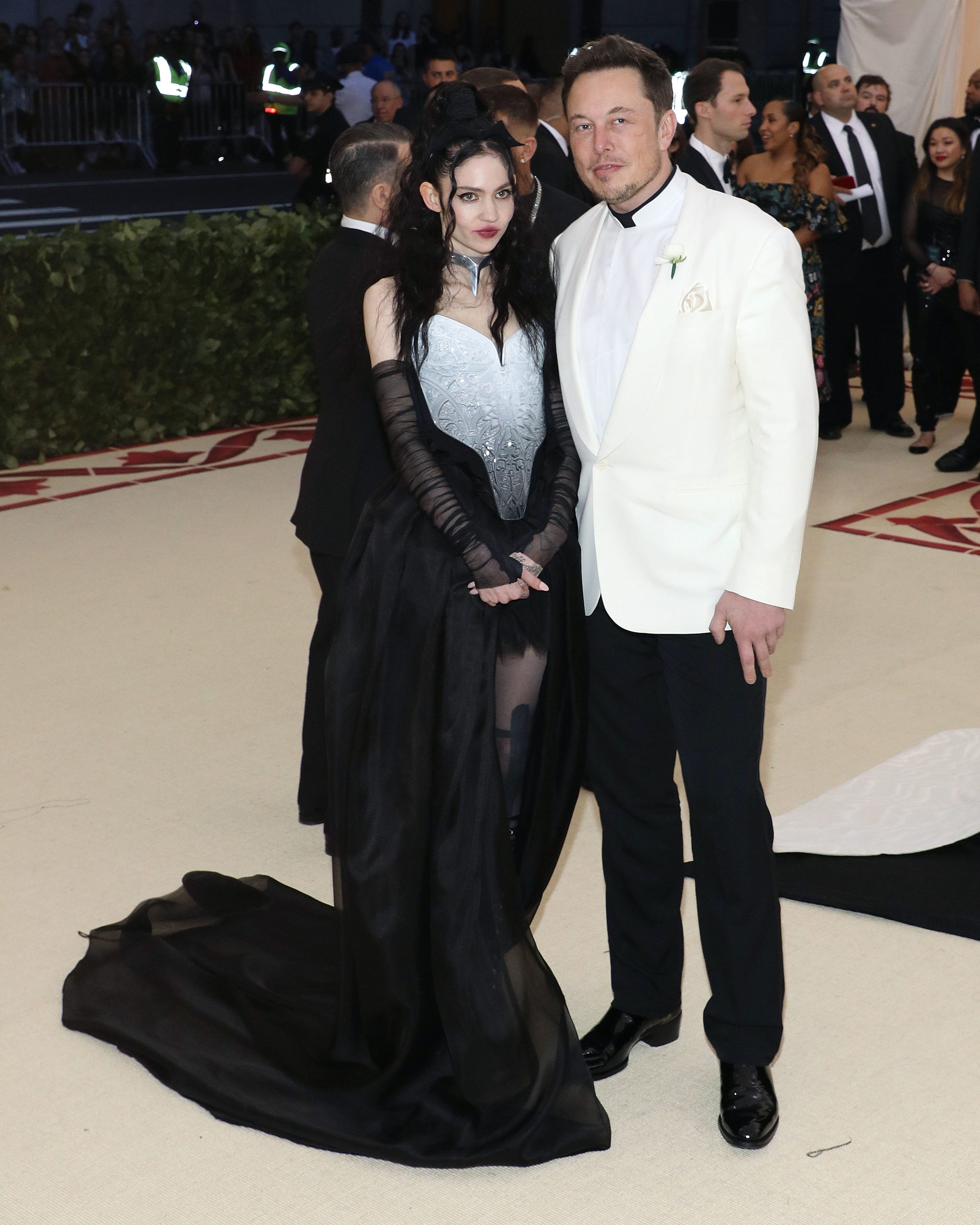 Given that Elon has seven children in total, including a pair of twins and a set of triplets with his ex-wife, Justine Wilson, and his two aforementioned kids with Grimes, he is able to very comfortably provide for them all with the help of nannies and external sources.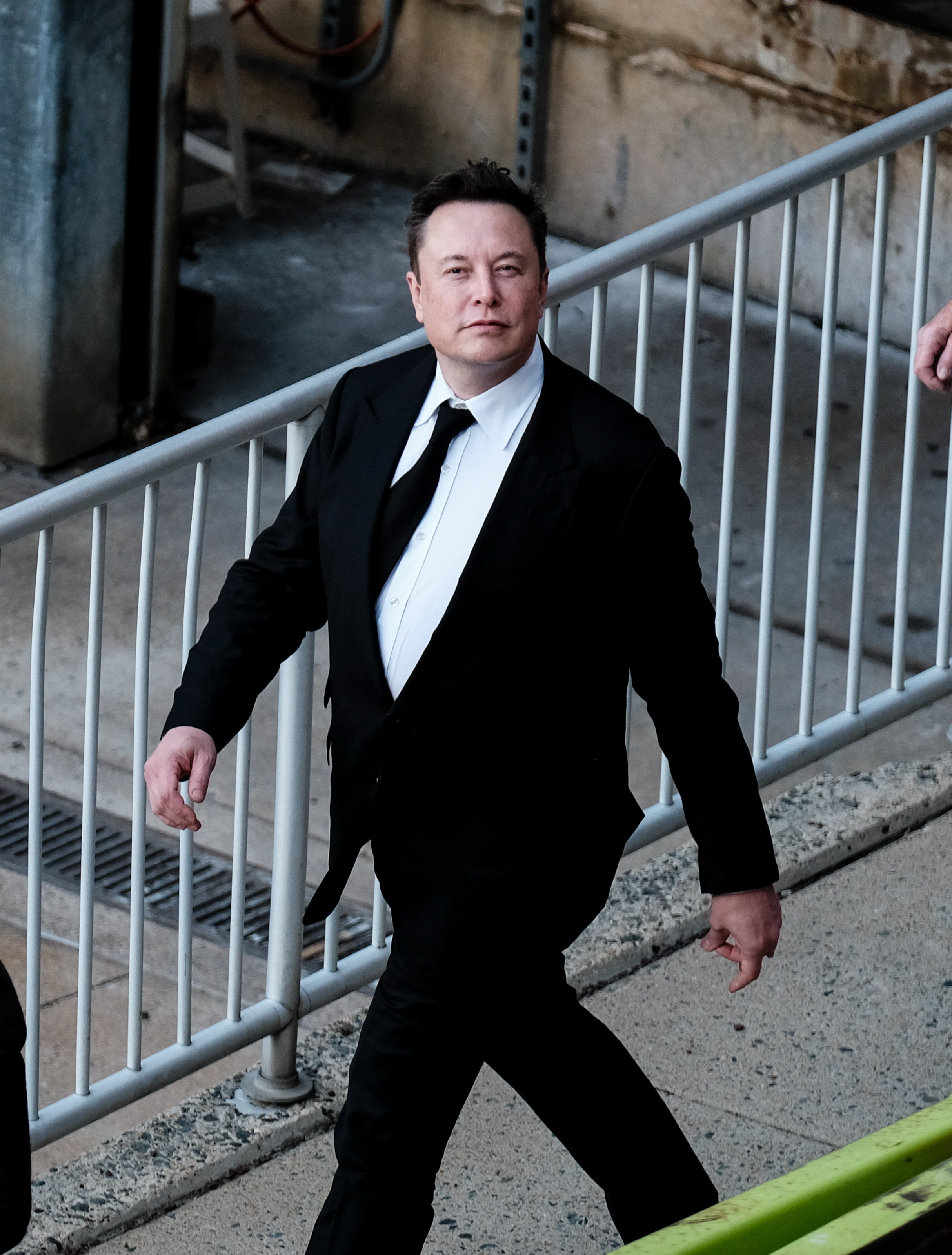 "Tried to read the Vanity Fair interview w Grimes yesterday but couldn't even finish. 1 thing is to be so [privileged] that you can outsource carrying your own kid, have nannies 24/7, jet around etc. But to then say u don't have a lavish lifestyle? God these people r so out of touch," one wrote.