Back in March, news broke that Disney was investigating Grey's Anatomy writer Elisabeth Finch over "serious concerns" that she'd fabricated aspects of her medical history.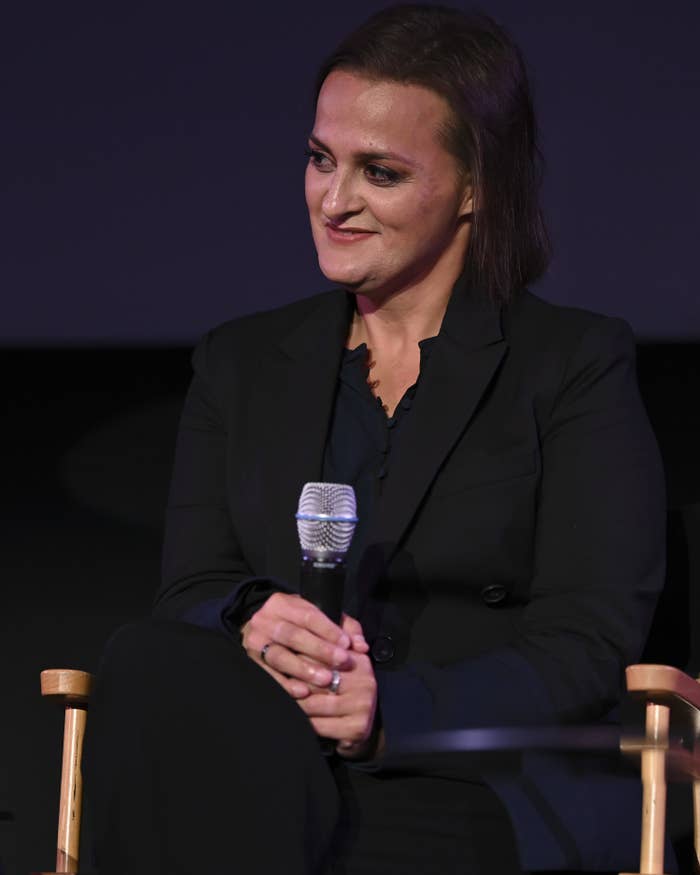 The Ankler was first to report that Finch — who has penned several personal essays about the medical issues she'd allegedly experienced — had been placed on administrative leave by production company Shondaland over the concerns.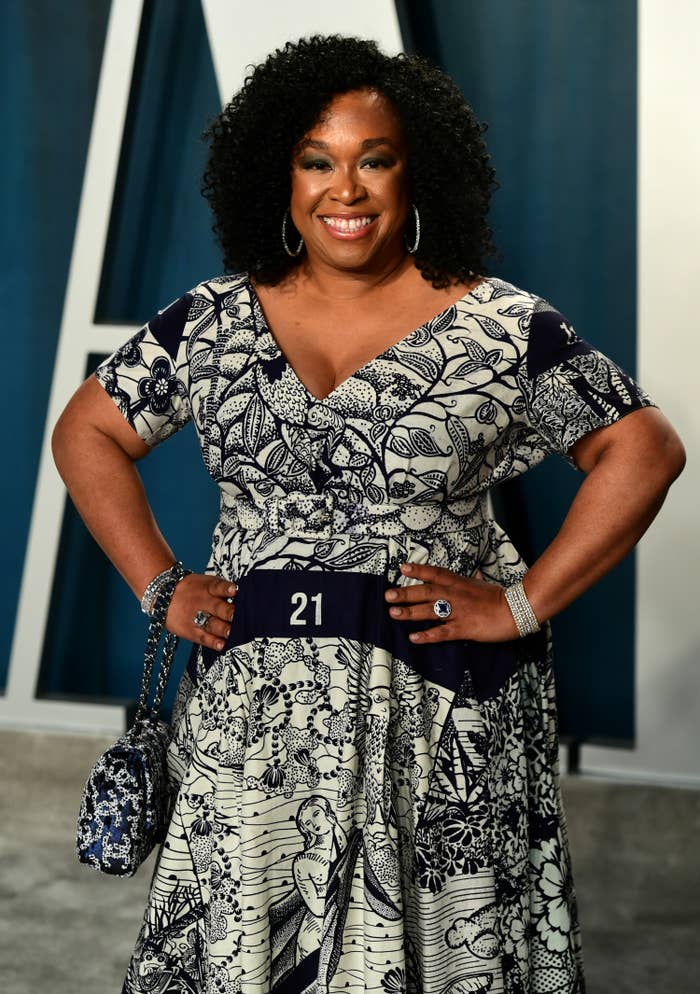 Finch first claimed that she'd been diagnosed with a rare form of bone cancer called chondrosarcoma in 2012 and said that chemotherapy had caused her to lose a kidney, lose part of her leg, and have an abortion.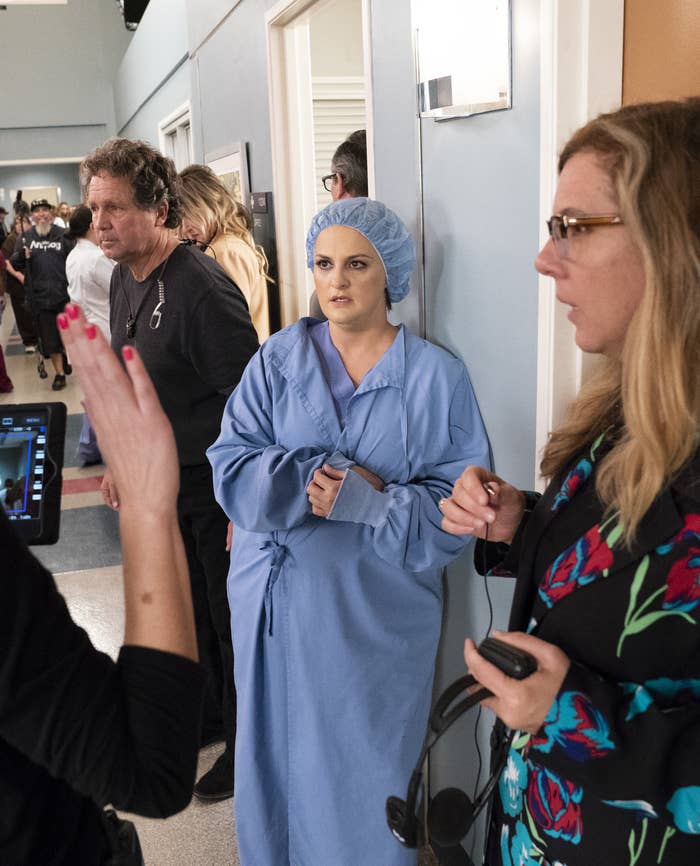 The writer, who has also appeared on camera in Grey's as a nurse, taped a fake catheter to her arm and shaved her hair to further convince people that she was undergoing chemotherapy.
This later inspired the storyline of Catherine Avery's cancer diagnosis in Season 15 of Grey's, in 2018.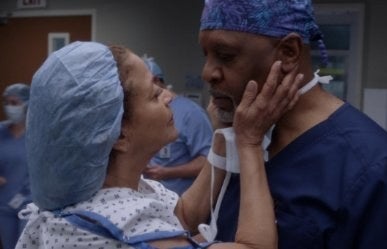 That same year, Finch told her colleagues that a close friend of hers had died in a terrorist attack at a synagogue in Pittsburgh, which killed 11 people.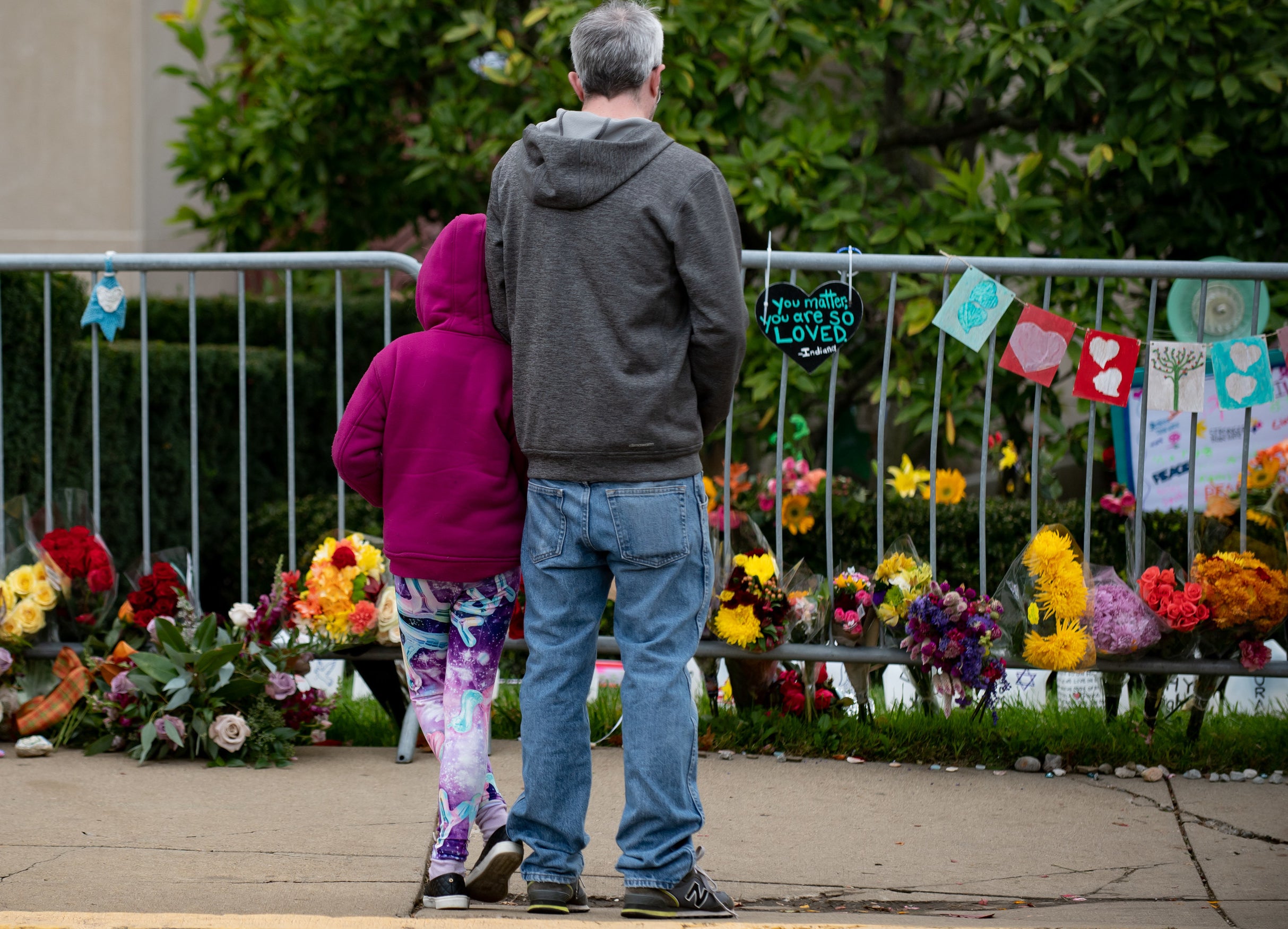 And in 2019, she claimed that she'd been absent from the Grey's writers' room because her older brother, Eric, had died by suicide.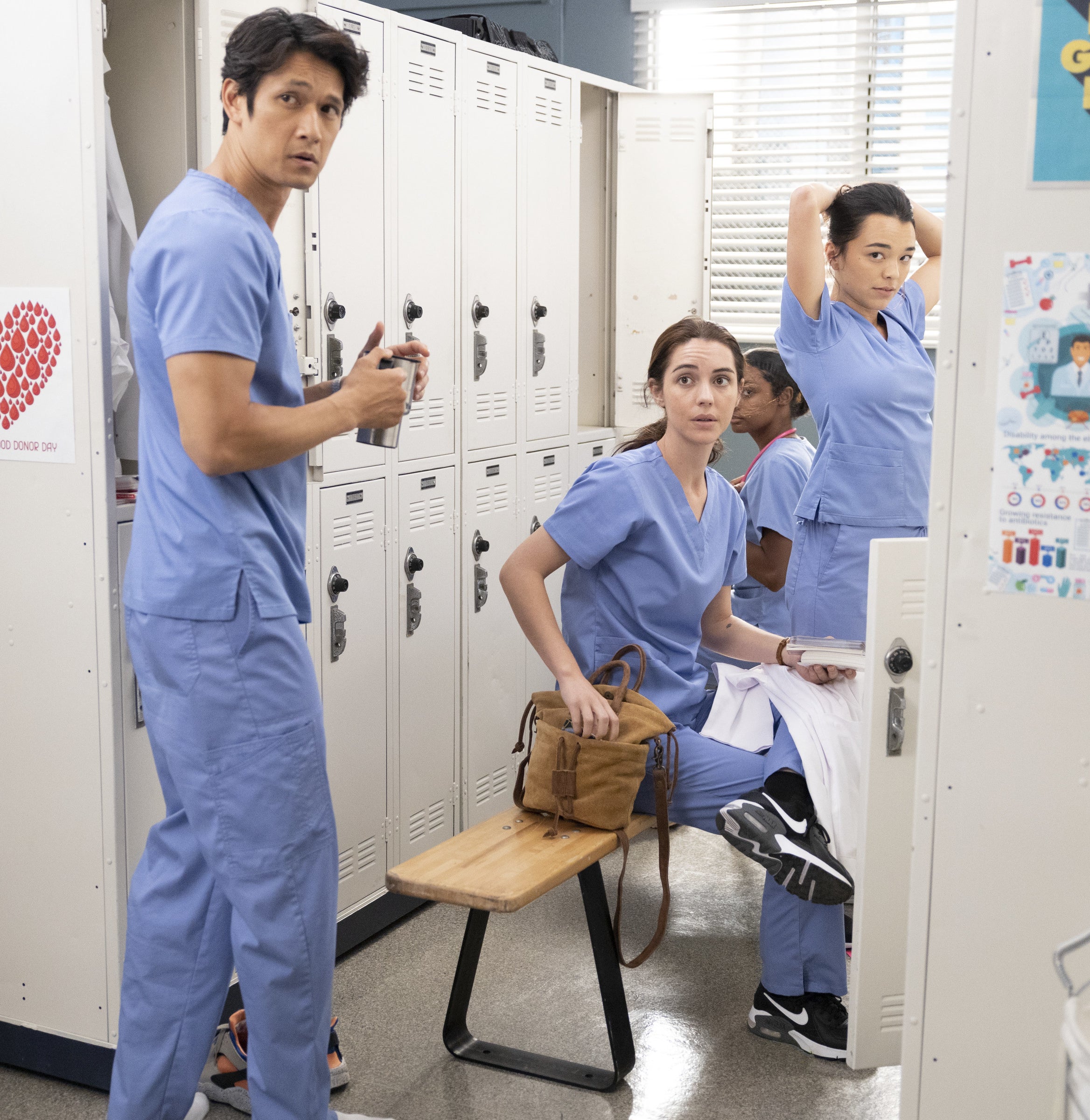 "I've been gone bc my brother died by suicide," she wrote. "He was on life support for a short while but ultimately did not survive. I say this not because I need or want anything from anyone, I'm not a delicate flower or whatever, I just want people to know I'm still here, still part of the team."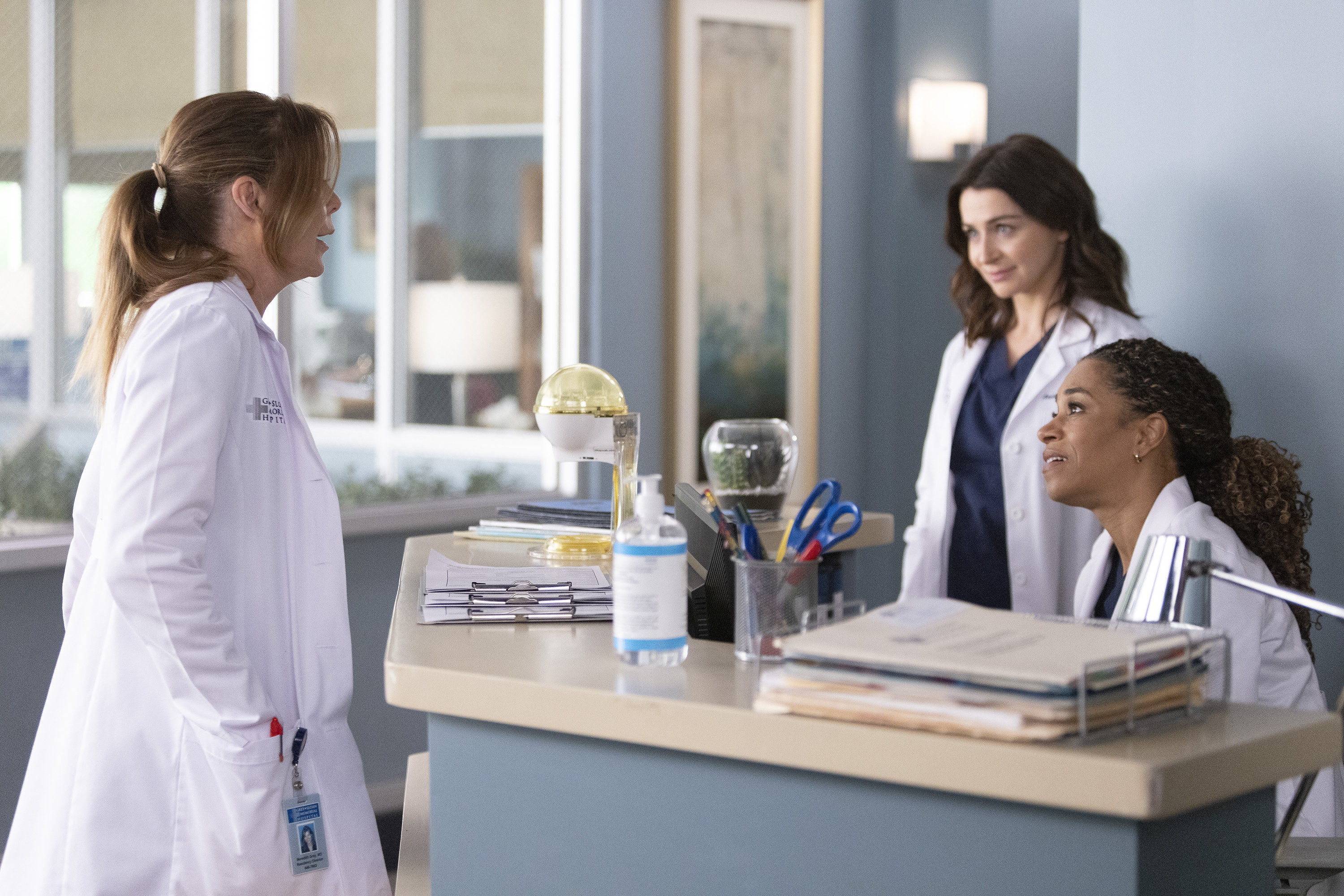 Now, nine months on from the initial investigation into her claims, Finch is coming clean about her web of lies.
Sitting down with the Ankler on Dec. 7, Finch, 44, admitted that her colleagues' suspicions that she'd "made up" parts of her "life story" were correct — and it turns out that she was actually first exposed by her wife, Jennifer Beyer.
Beyer, who is a registered nurse, demanded that Finch come clean to friends and family after discovering that she was lying through some "clever sleuthing." She ended up contacting Shondaland and Disney herself to let them know of the lies.
Discussing the ordeal, Finch, who is now in the process of divorcing Beyer, admitted that the lies she told were "fucked up." She said, "What I did was wrong. Not okay. Fucked up. All the words."
"I told a lie when I was 34 years old and it was the biggest mistake of my life," she went on. "It just got bigger and bigger and bigger and got buried deeper and deeper inside me… I've never had any form of cancer."
"When you get wrapped up in a lie you forget who you told — what you said to this person and whether this person knows that thing — and that's the world where you can get caught," she added.
Finch went on to recall being iced out by friends and family after she came clean to them. "I was cut off pretty quickly from everything," she said. "I slowly started to see people blocking me on Instagram and other social media. It was so universal that I don't know if an email went out or everyone just got together and decided, 'No thank you.'"
"I wish I had a grid that would show who's not talking to me because they can't [legally]. Who's not talking to me because they don't know what to say. Who's not talking to me because they're pissed off. And then who's sitting there waiting for me to reach out. I have no clue," she said. "It's been a very quiet, very sad time."
Finch then recalled being labeled a "monster" by family members and friends who were outraged by her lies. "Family and friends who called me a monster and a fraud and said that's all I'll ever be known for and soon more truth would come out," she said.
Similarly, Finch's colleagues were completely shocked. "We worked with someone who not only said she was sick with cancer but looked sick with cancer," one said. "[Someone] who lost her hair, whose skin was yellow and green, who had a visible chemo port bandage, who regularly took breaks to vomit, who only ate saltines for long periods of time and who wrote and talked about her experiences all the time."
Finch added, "I miss my fellow writers. It's like a family and... one of the things that makes it so hard is that they did rally around a false narrative that I gave."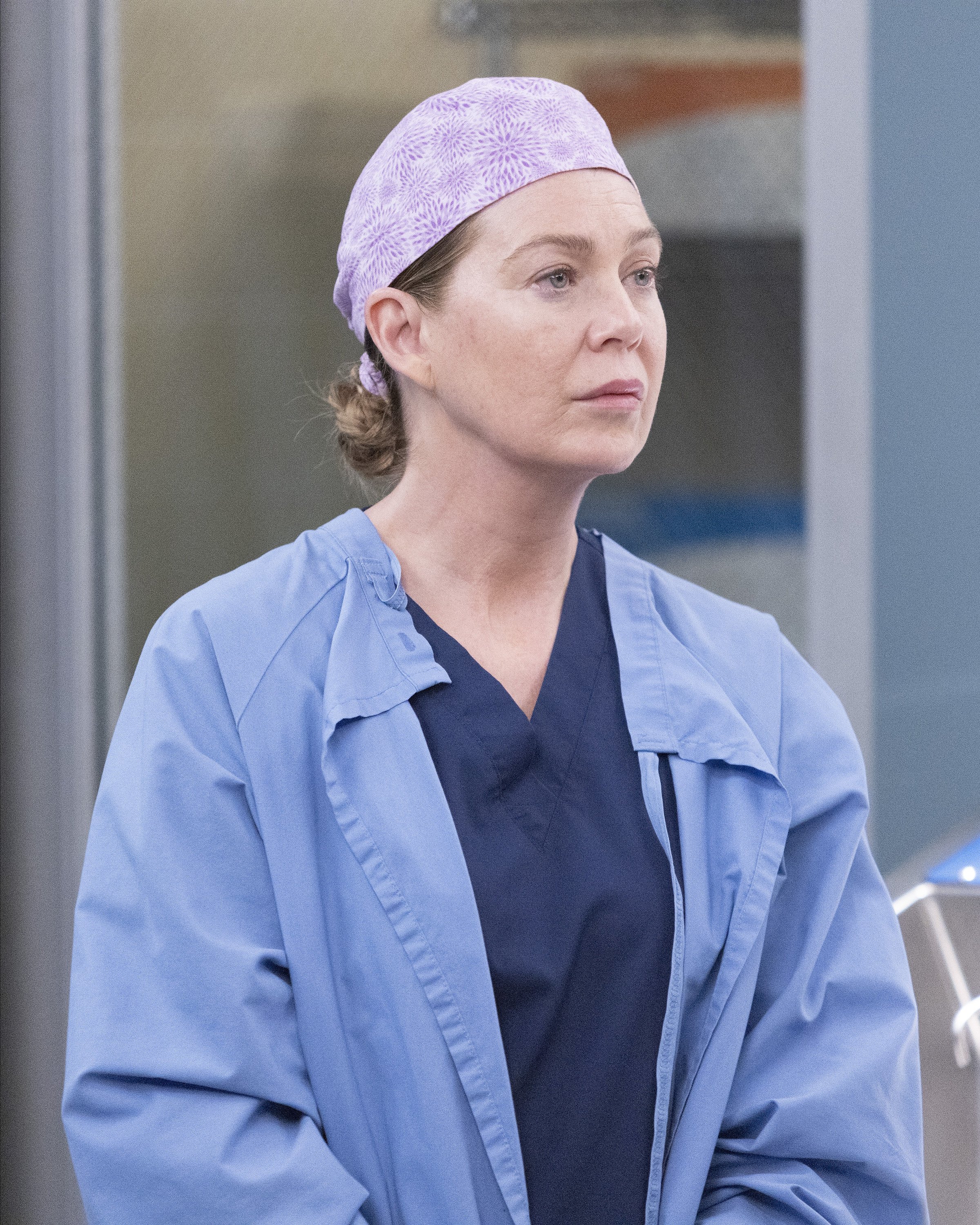 Going on to explain her reasoning for lying, Finch called it a "coping mechanism" for the alleged trauma she'd experienced in the past, claiming that her brother had physically abused her growing up.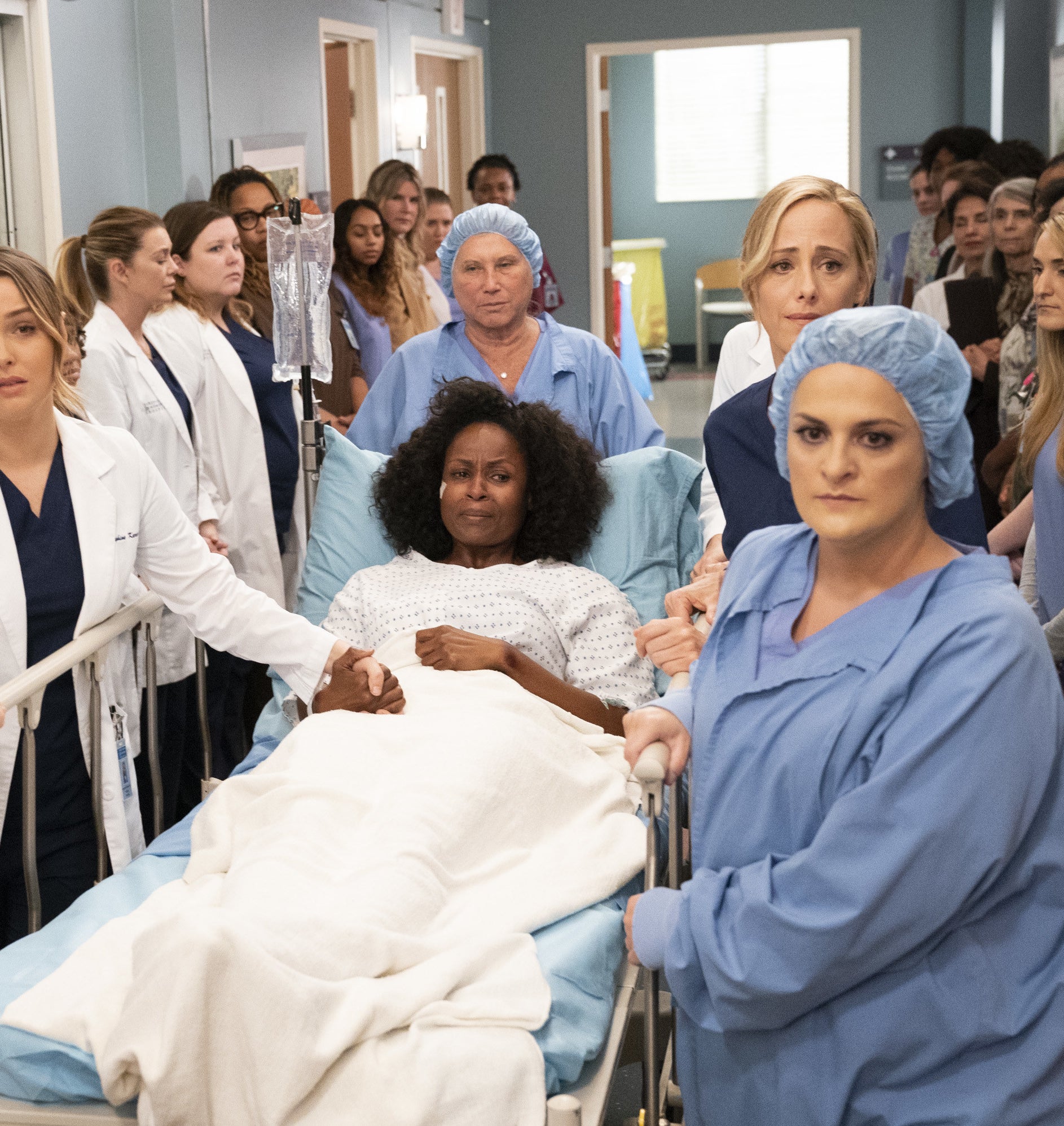 "It wasn't just casual sibling rivalry stuff," she alleged. "There were two things going on: one, my brother was abusing me, and two, my parents weren't listening. A lot of scientists, psychologists, psychiatrists will tell you that the negation of [abuse], or not hearing it, can sometimes be an even bigger trauma than the original trauma itself."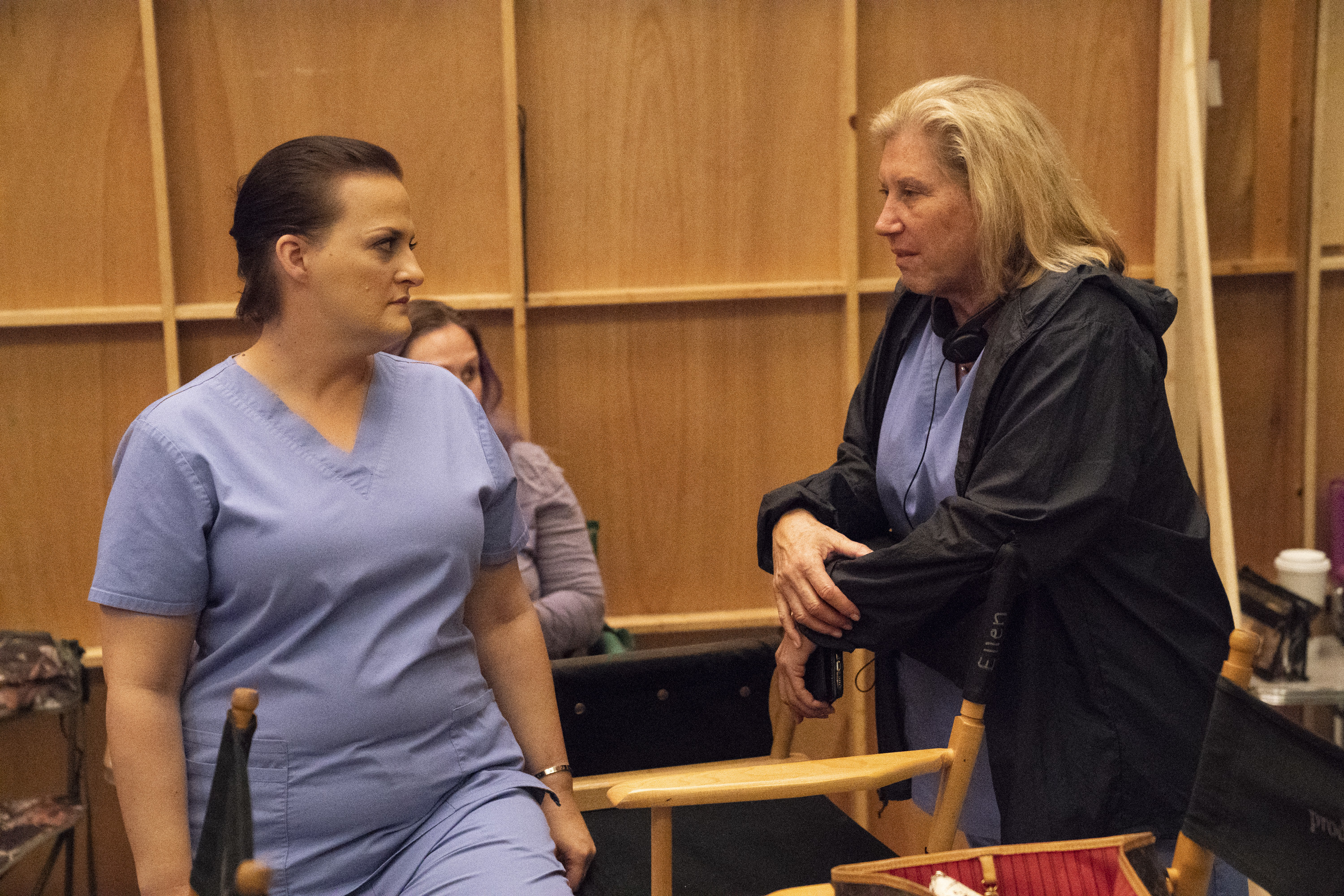 Then, when she was 34, Finch underwent a knee-replacement surgery that left her on crutches for months. As a result, she was severely dependent on her friends, several of whom confirmed that this was true.
"I know it's absolutely wrong what I did," she said. "I lied and there's no excuse for it. But there's context for it. The best way I can explain it is when you experience a level of trauma a lot of people adopt a maladaptive coping mechanism."
"Some people drink to hide or forget things. Drug addicts try to alter their reality. Some people cut. I lied. That was my coping and my way to feel safe and seen and heard," she went on.
Speaking about her knee replacement, Finch recalled, "Everyone was so amazing and so wonderful leading up to all the surgeries. They were so supportive. And then I got my knee replacement. It was one hell of a recovery period and then it was dead quiet because everyone naturally was like, 'Yay! You're healed.'"
"But it was dead quiet. And I had no support and went back to my old maladaptive coping mechanism — I lied and made something up because I needed support and attention and that's the way I went after it. That's where that lie started — in that silence," she added.
In the hours since Finch's profile was published, fans and former friends of the writer have taken to social media to express their outrage over her lies.