Influencer and YouTuber Emma Chamberlain has opened up about her experience branching out of the internet space and into high-end fashion.
In a new interview for V Magazine as its latest digital cover star, the 20-year-old — who has collaborated with two of the biggest names in fashion, Louis Vuitton and Vogue — opened up about her transition into the luxury industry.
When asked if she felt there was "pushback" about her and other creators entering the fashion world, Emma said, "Yes, a thousand percent."
"In a sense, the fashion world itself has been around forever and influencers and digital celebrities are very new and haven't necessarily earned their stripes yet," Emma said.
"I think some people are not ready to accept it as a new form of celebrity, which I totally understand because it's like mixing something new with something classic and it can feel wrong," she said.
"I understand that kind of discomfort comes from people who have been into fashion since they were younger, [where] maybe it was before this was all a thing, and seeing digital influencers come in feels wrong," she continued. "At the same time, the world of fashion and fame has to evolve in order for it to grow, so this is a natural part of that and it only makes sense."
"When people were questioning my entrance into it, it was kind of scary, but at the same time, I understood where they're coming from," she added. "My only hope is that people will accept me into it and let me be a part of it."
Emma went on to recall the commotion around her first appearance at Louis Vuitton's Fall/Winter 2019 show, and how this marked a "shift" in the industry.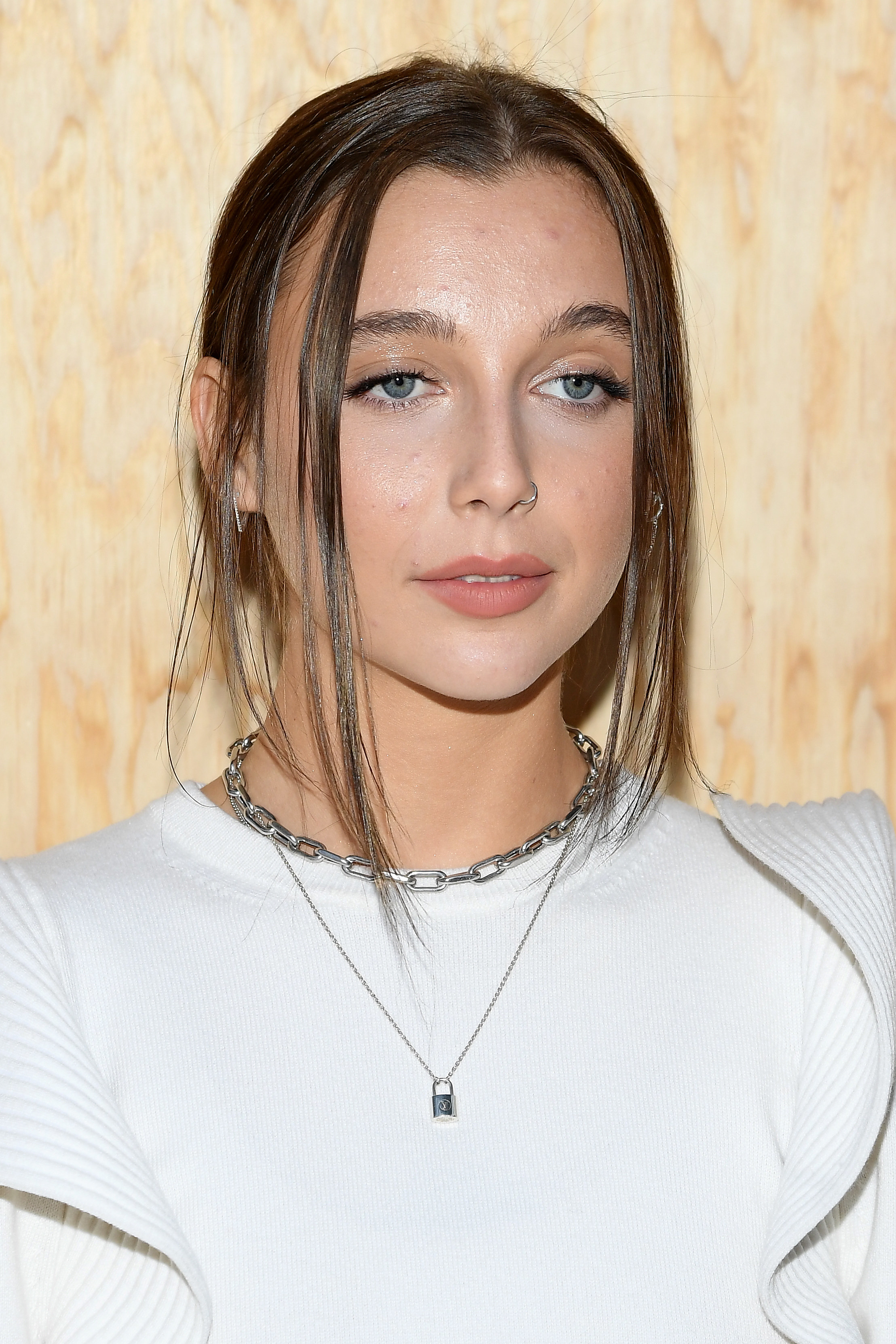 "I think it was a lot weirder for somebody who was looking from the other side of things," Emma said. "[They] don't necessarily know who I am and they just saw me at the Louis Vuitton show and they were like, 'What is going on? That's so weird. It does not make sense.'"
However, she praised the support that her fans showed her throughout this transition, maintaining that they were "super stoked" for her.
"My audience felt comfortable with this transition because they were truly experiencing the shock, the confusion, the excitement — they were experiencing all of that with me," she said.
"I have such an intimate relationship with [my audience] and I think that they felt like it was still me," she added. "I didn't change my demeanor, behavior, or the way that I filmed content — nothing really changed. I was just doing something very out of the ordinary."
In case you missed it, the influencer turned heads at Anna Wintour's exclusive event in a stunning Louis Vuitton fit.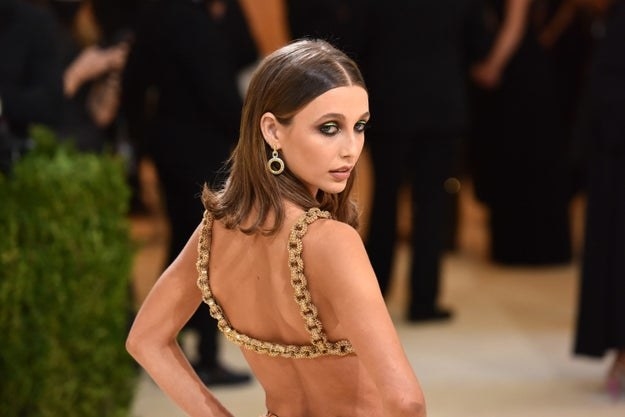 Among the influx of positive comments about her look, Emma also faced a ton of harsh criticism questioning why she — along with other YouTubers, TikTokers, and Gen Z influencers, like Addison Rae and Dixie D'Amelio — were in attendance alongside "traditional" celebrities.
Many argued that the internet personalities' debut appearances at the star-studded event meant a loss in its exclusivity, which sparked a huge debate about its elitist nature.
"You know celebrity culture is going down the tubes when they invite YouTubers to the Met Gala. The usually highly prestigious and exclusive and impossible to get in, invite only by Anna Wintour herself, Met Gala," one person tweeted.
"I thought Met Gala was for celebrities? YouTubers and Tik tokers are not celebrities," another wrote.
"Are they running out of celebrities to invite at the met gala!? why are there so many influencers like youtubers and tiktokers," said another.
However, others drew attention to the shifting concept of a "celebrity" in the digital age, in light of the fact that many internet personalities are now boasting millions of followers and exclusive high-end deals.
"Celebrity culture isn't going down the tube… it's shifting. As it should. A lot of these 'YouTubers' are brand ambassadors, influencing fashion just as much as celebs do and people are looking to social media more often than print ads and magazines nowadays. Times are changing," someone tweeted.
"I feel like there's been a major shift in Hollywood that started with TikTok. Like big YouTubers, Viners, and Instagrammers were not going to these big events until recently," another person pointed out.
Elsewhere in her V Magazine interview, Emma offered further insight into her longtime love and "underlying appreciation" for clothes and fashion.
"I always loved clothes! [Growing up], I loved shopping with my mom and it was my favorite thing to do and when I was probably 15 or 16, I got into thrift shopping and [getting that] sense of treasure hunting where it's more of a creative thing," she said.
"As much as I loved fashion growing up, it wasn't something that was fully developed for me in my head … but there's always been an underlying appreciation for it," she said. "Working with Louis Vuitton has made me have a deeper understanding and appreciation for fashion houses and designers in general."
"Before, I was choosing my outfits based on what I liked versus didn't like, and I didn't really care where my clothes were from or who made my clothes," she added. "I'm starting to appreciate designers and their art form more. I also have more resources to access these clothes, which I never did before, so [because] I have the resources to learn more about this stuff, I'm going to do it. I'm leaning more into that than I ever did before."