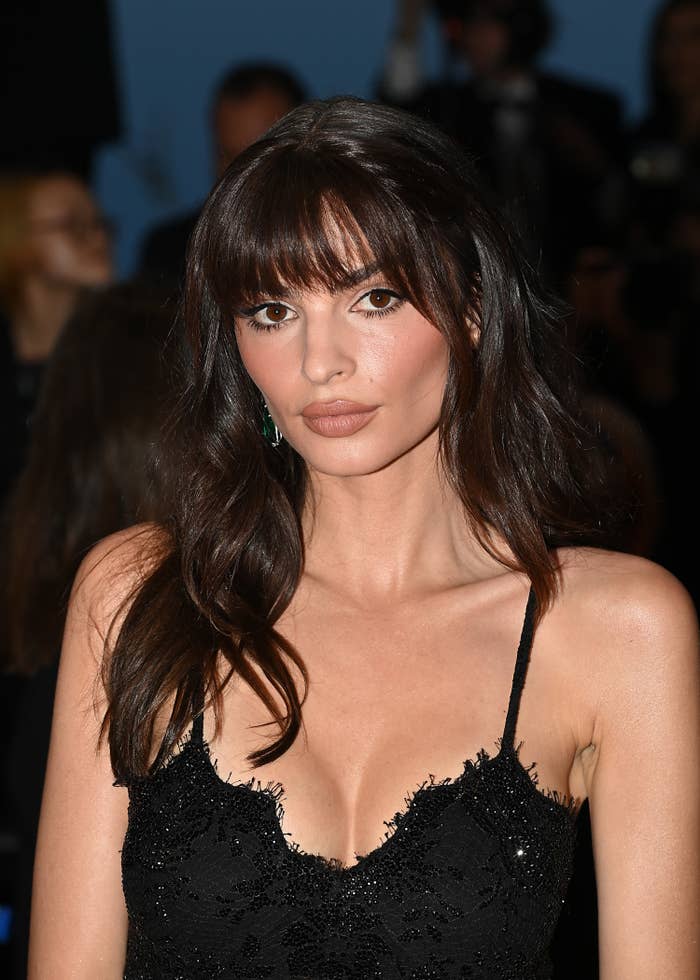 Emily's claim was part of a leaked excerpt of her book, My Body, which wasn't released in full until later that month. In the essay, she recalls her experience featuring in both the censored and uncensored music videos for "Blurred Lines" — the latter of which saw Emily and two other models, Elle Evans and Jessi M'Bengue, appear topless.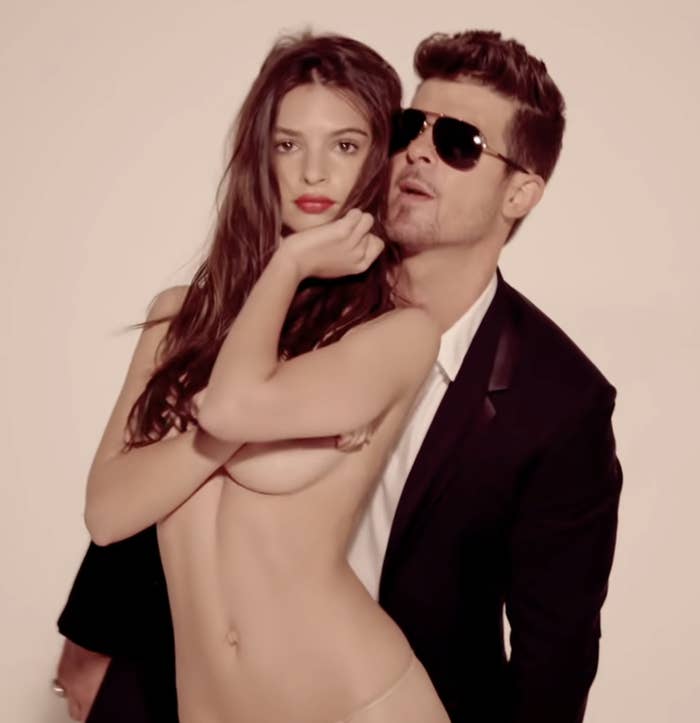 Discussing her experience on set in the book, Emily alleges, "Suddenly, out of nowhere, I felt the coolness and foreignness of a stranger's hands cupping my bare breasts from behind. I instinctively moved away, looking back at Robin Thicke."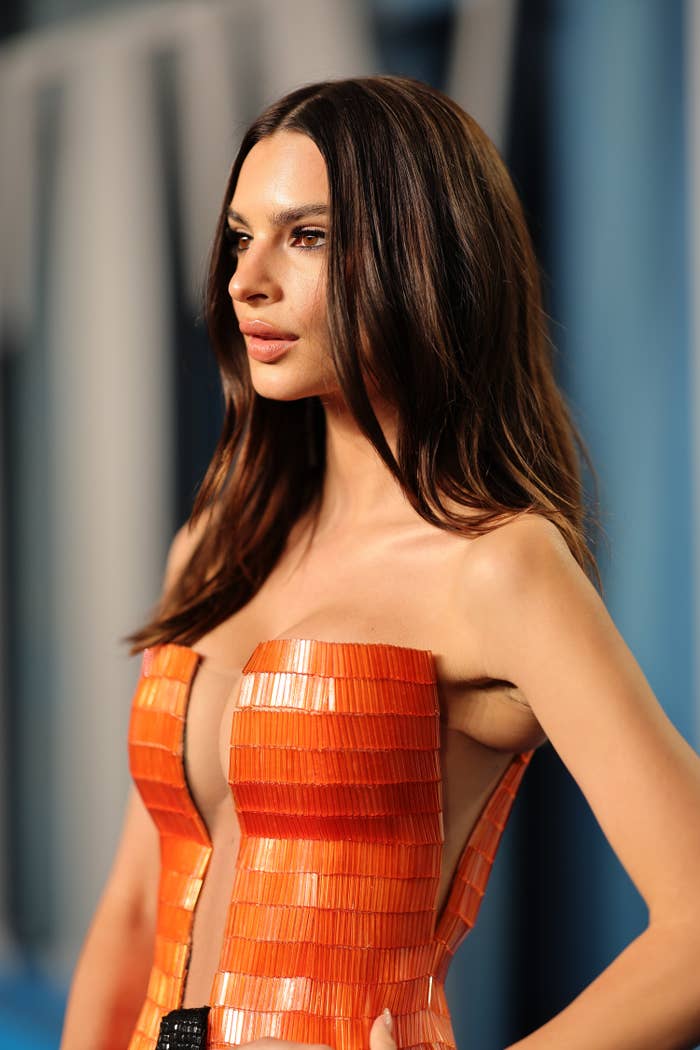 "He smiled a goofy grin and stumbled backward, his eyes concealed behind his sunglasses," she continues. "My head turned to the darkness beyond the set. [Director Diane Martel's] voice cracked as she yelled out to me, 'Are you okay?'"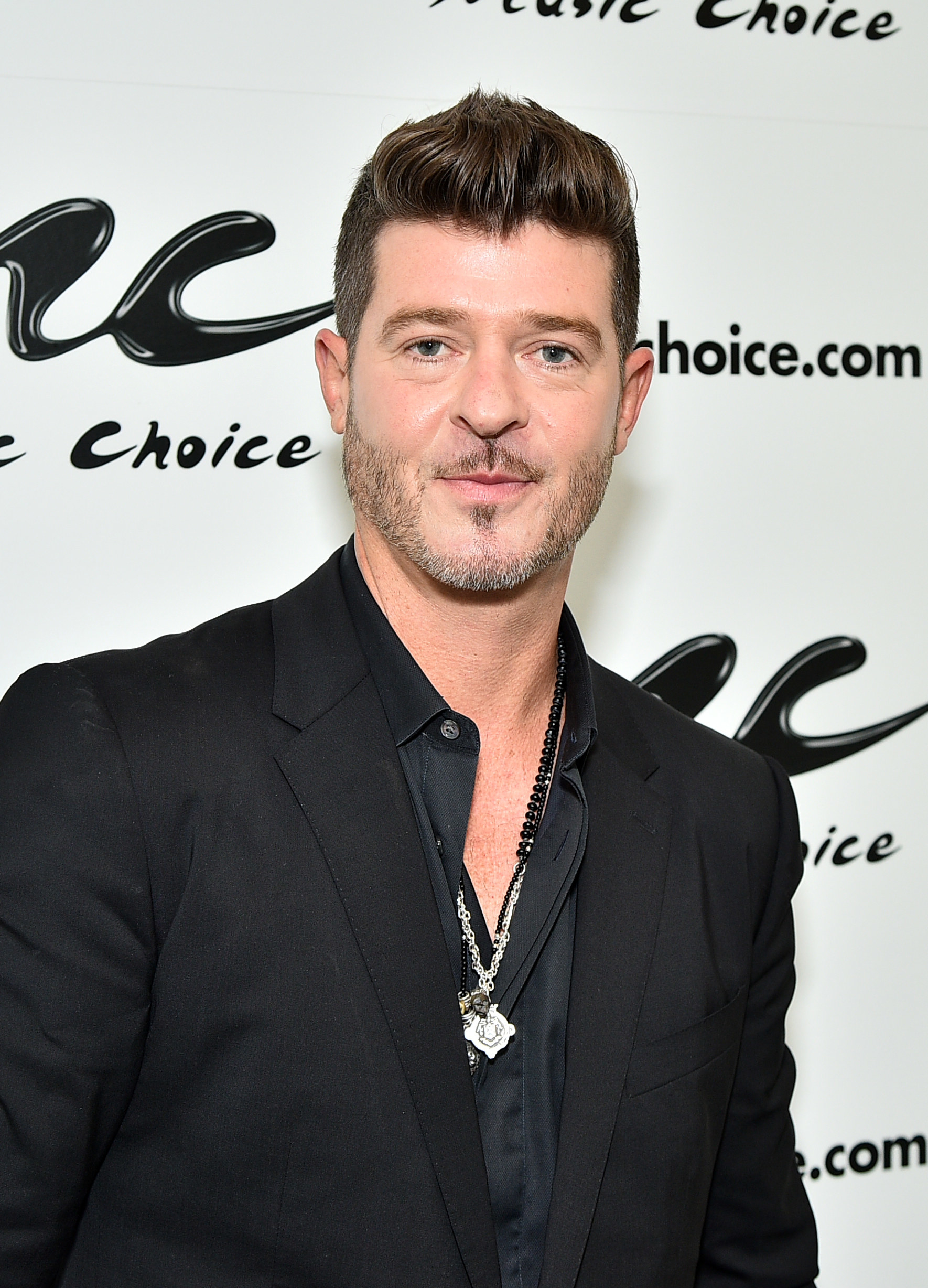 "I pushed my chin forward and shrugged, avoiding eye contact, feeling the heat of humiliation pump through my body. I didn't react — not really, not like I should have," she writes.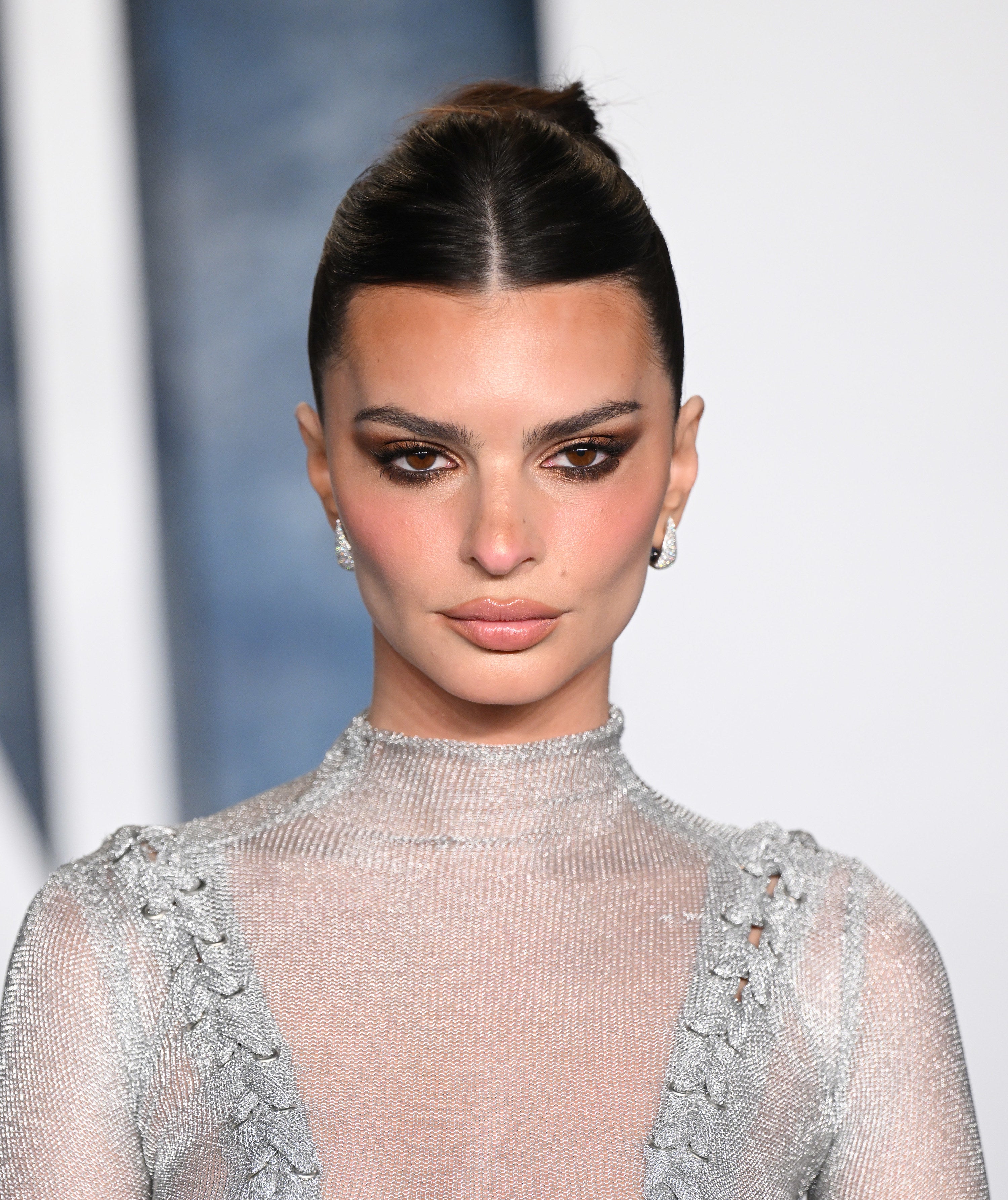 Emily adds in the essay, "With that one gesture, Robin Thicke had reminded everyone on set that we women weren't actually in charge. I didn't have any real power as the naked girl dancing around in his music video. I was nothing more than the hired mannequin."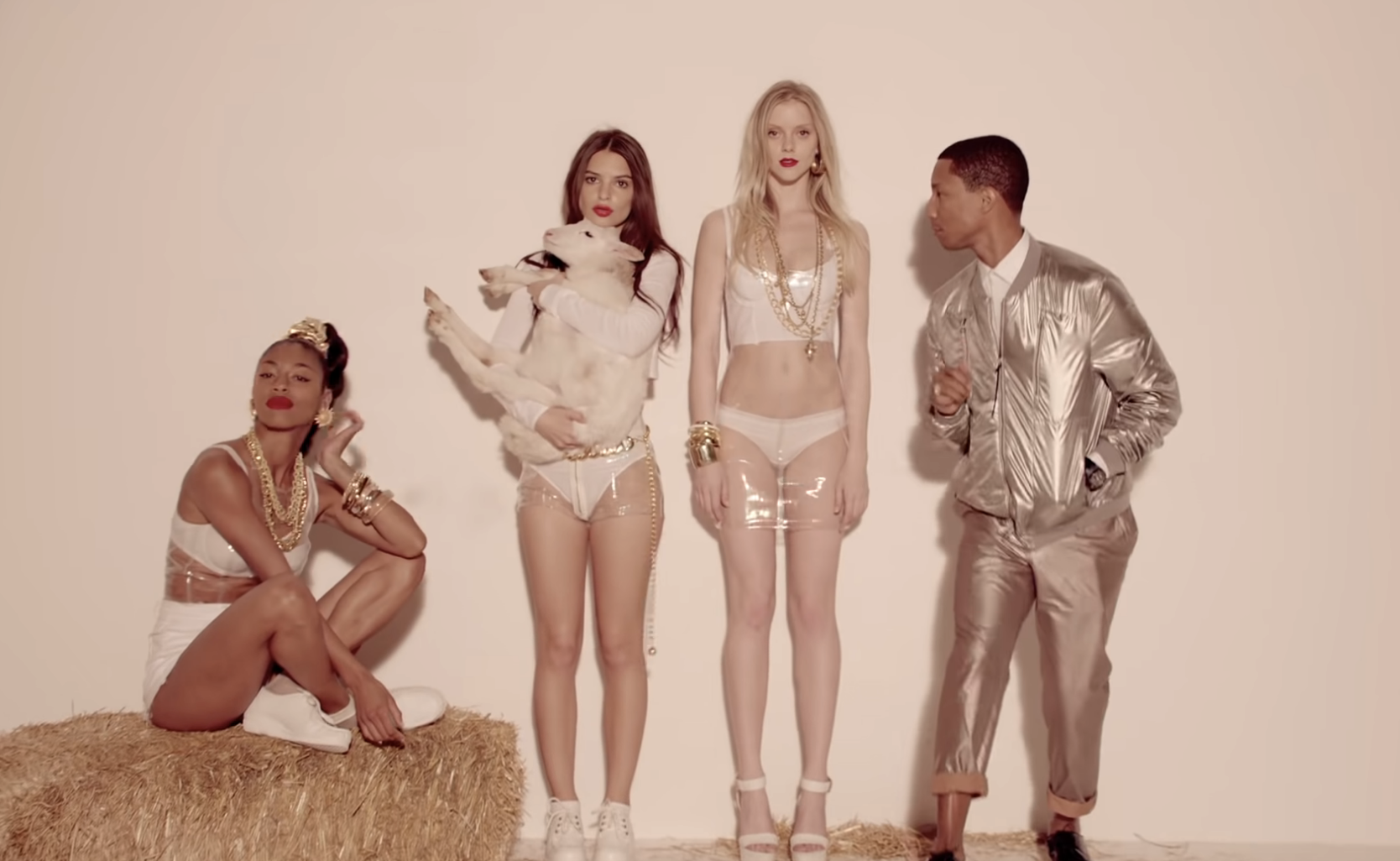 Not long after this excerpt was leaked, the director of the "Blurred Lines" video, Diane Martel, corroborated Emily's claims.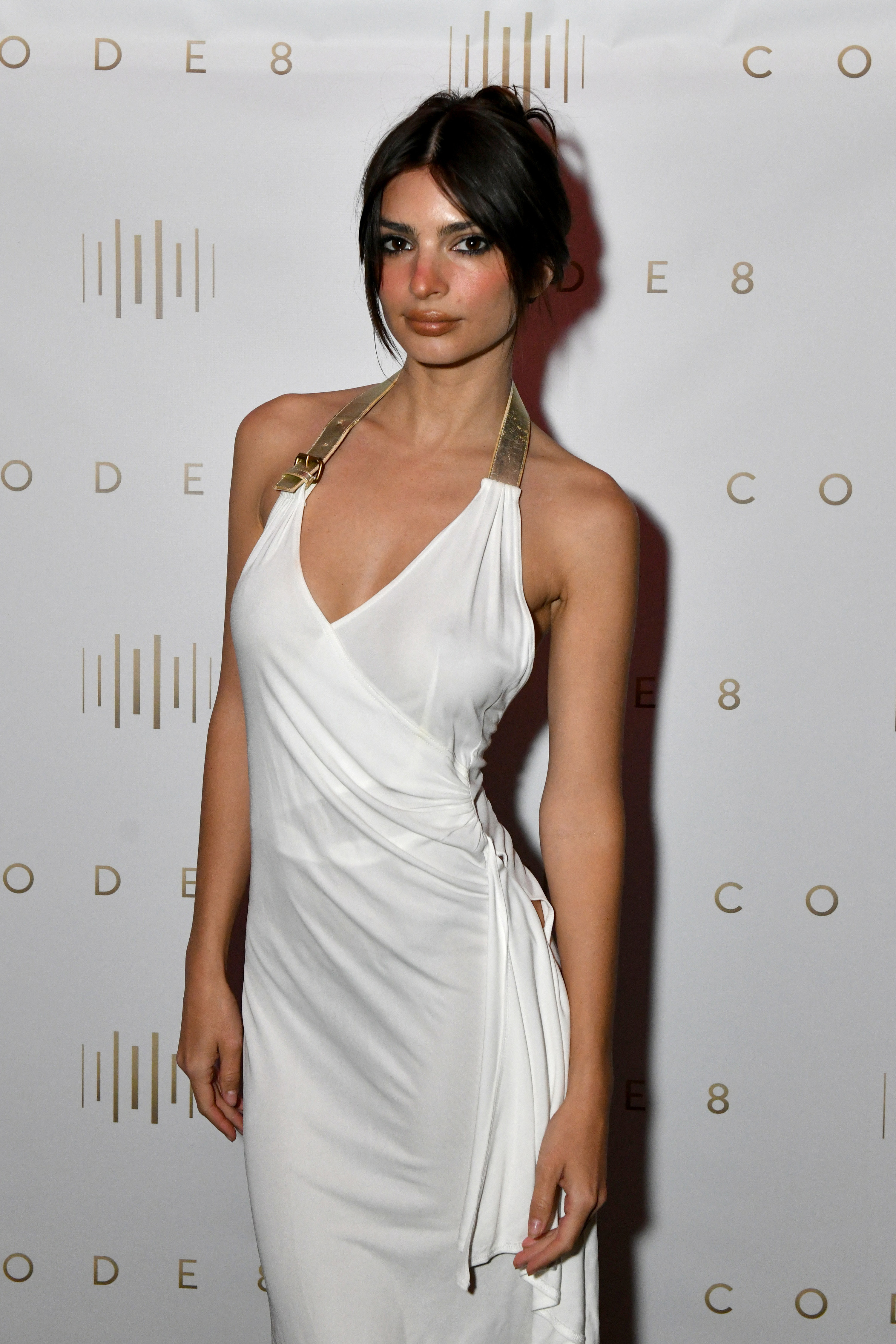 "I remember the moment that [Robin Thicke] grabbed her breasts. One in each hand," she told the Sunday Times. "He was standing behind her as they were both in profile. I screamed in my very aggressive Brooklyn voice, 'What the fuck are you doing?'"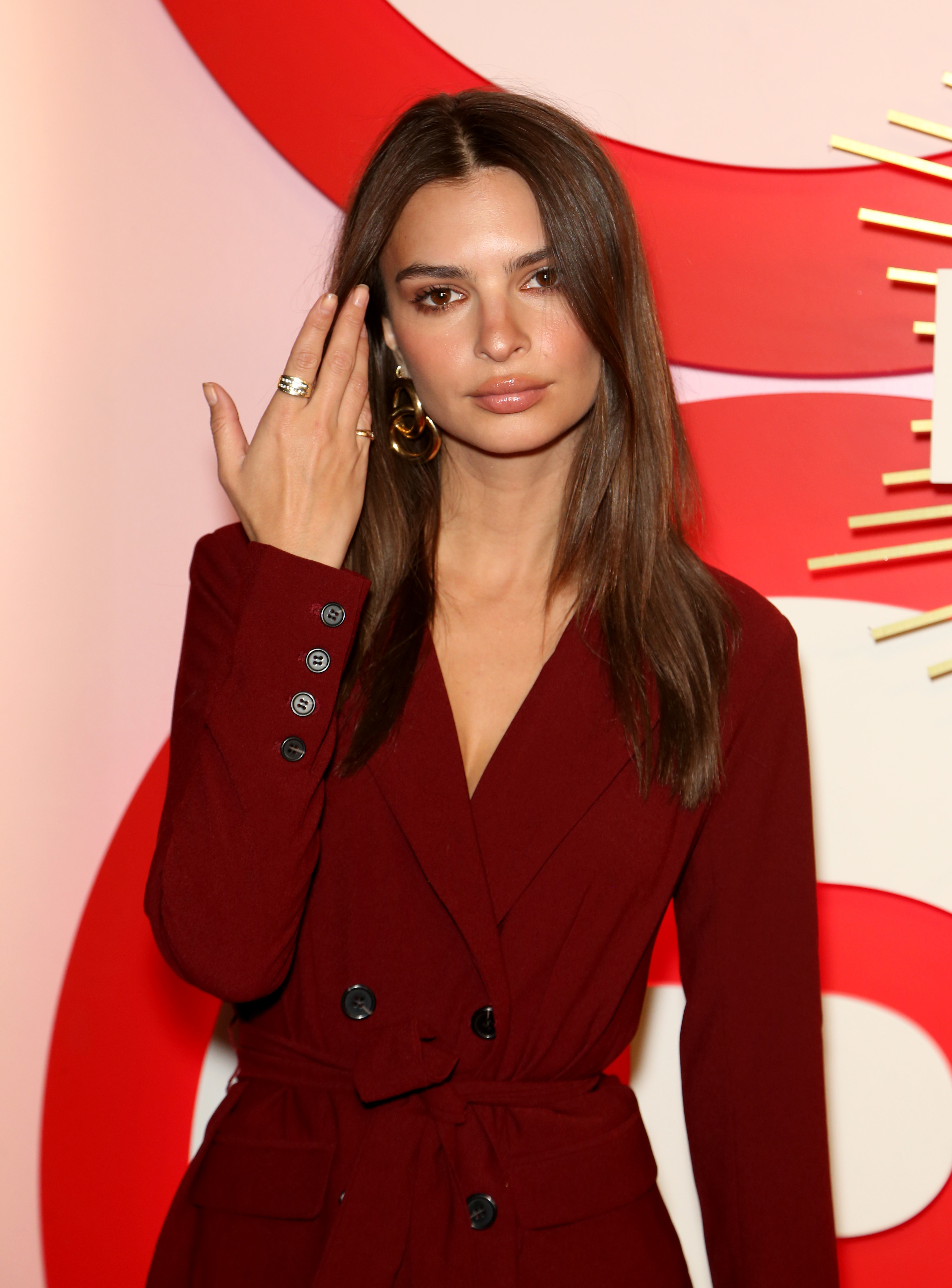 Now, another model from the "Blurred Lines" video is speaking out.
Sitting down with Bustle last week, 33-year-old Elle Evans detailed how quickly the tone on set changed after the alleged incident.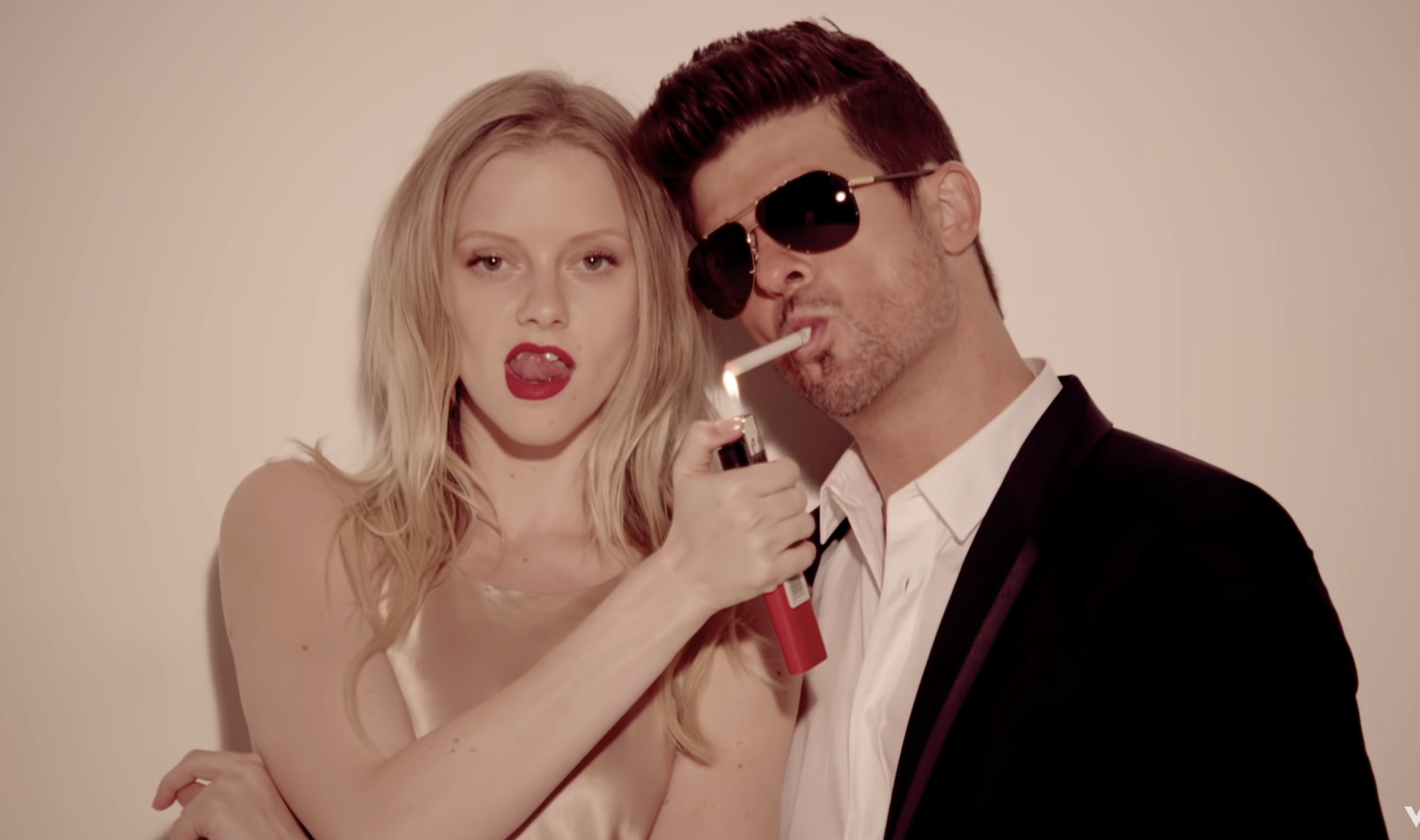 Elle began by noting that Emily and Robin's scenes were shot on a "closed set," meaning that none of the other actors were watching.
"All the stuff with Emily and Robin there together, that was a closed set. So they had no one else watching," she said.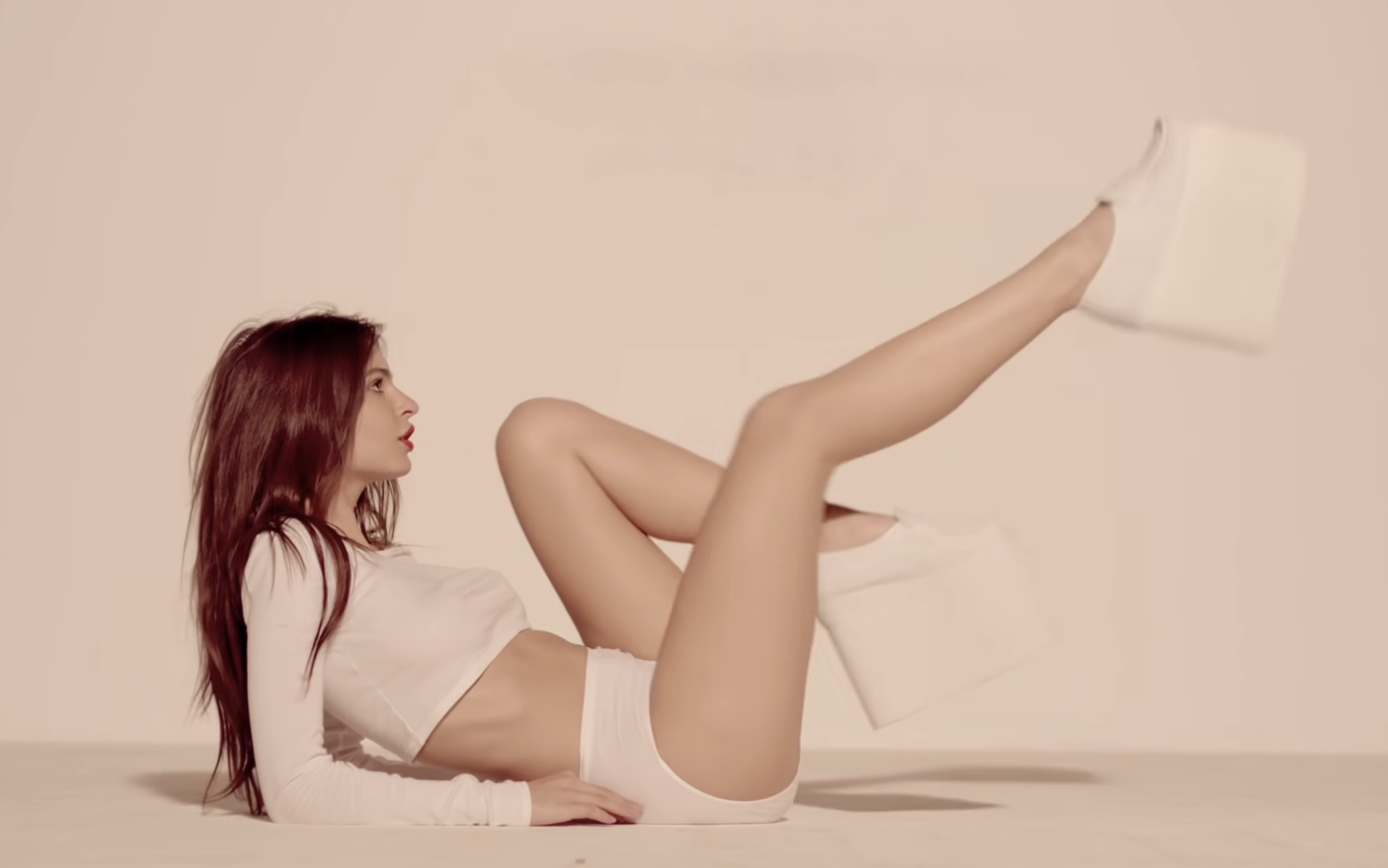 However, Elle recounted how quickly Emily left the set "toward the end of the shoot."
"What I remember is that, toward the end of the shoot, Emily did leave very abruptly," she recalled.
"There was kind of a bit of a scramble among the production team, like, 'What are we gonna do? How do we shoot the rest of the video without her?'" she went on. "I was told that she had a flight to catch."
Going on to detail the "advice" that she, Emily, and the other model, Jessi, were given ahead of the shoot, Elle claimed that Diane urged them not to be "too sexy."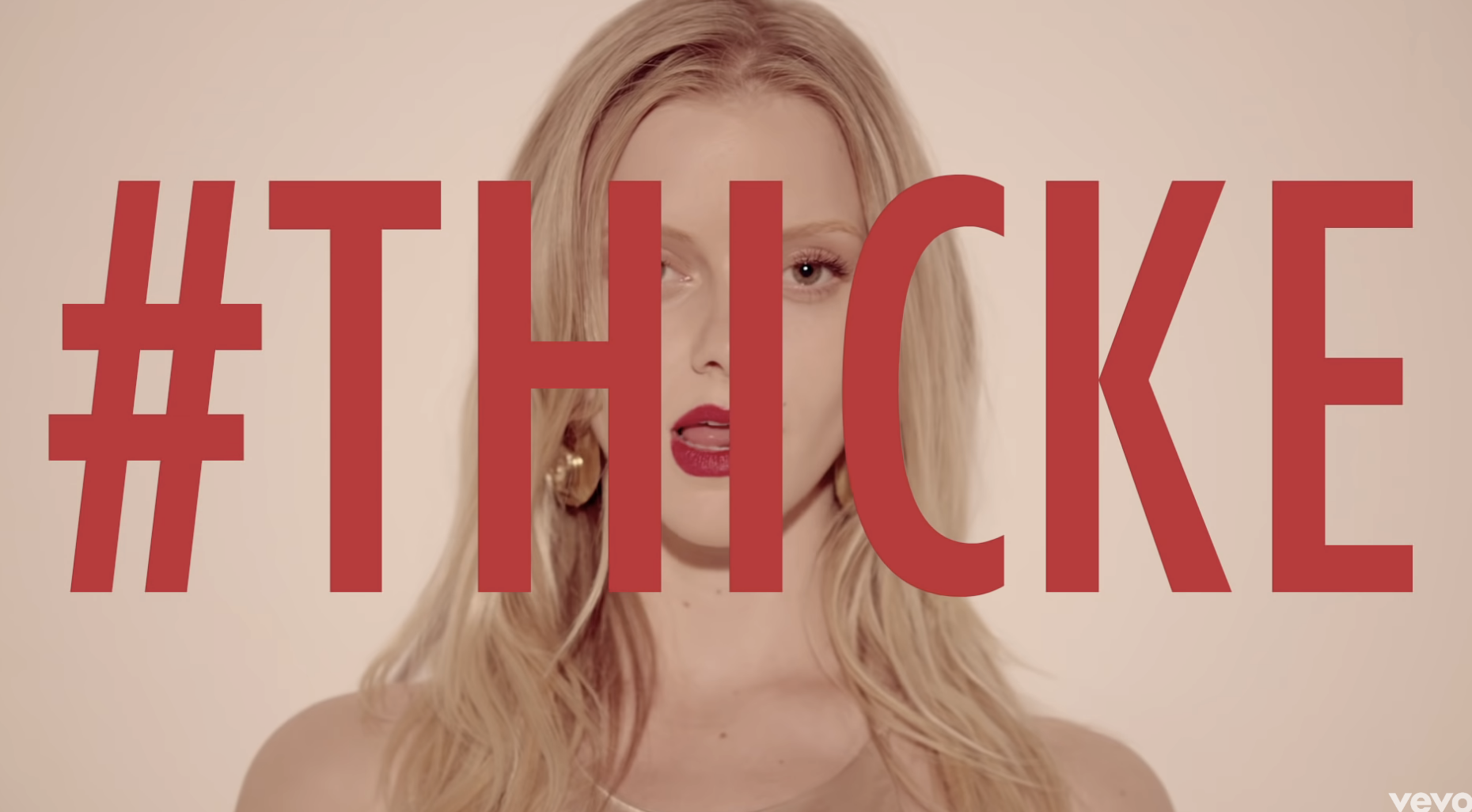 "The direction we were given is that we were untouchable. You know, 'Every single guy in place wants you. They would do anything to get you, yet you're not giving it up,'" Elle began.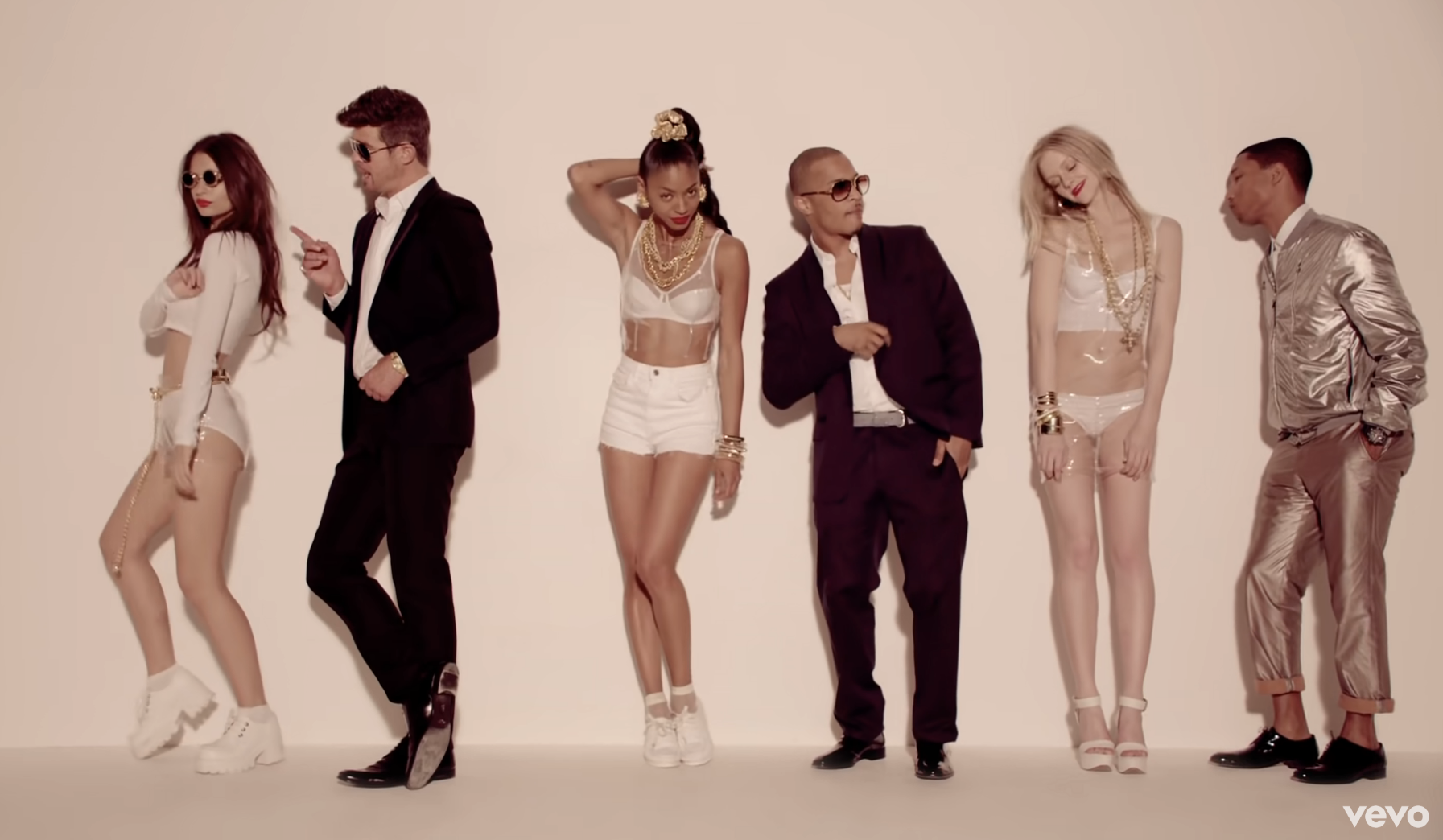 "I remember Diane shouting, like, 'That's too sexy. Don't be too sexy. This is not the club, you know. This is not a lap dance,'" she went on. "There's parts where I'm sitting on the stool and T.I. is brushing my hair. [Diane] wanted me just kind of chilling, just kind of a little bit of a shimmy shake."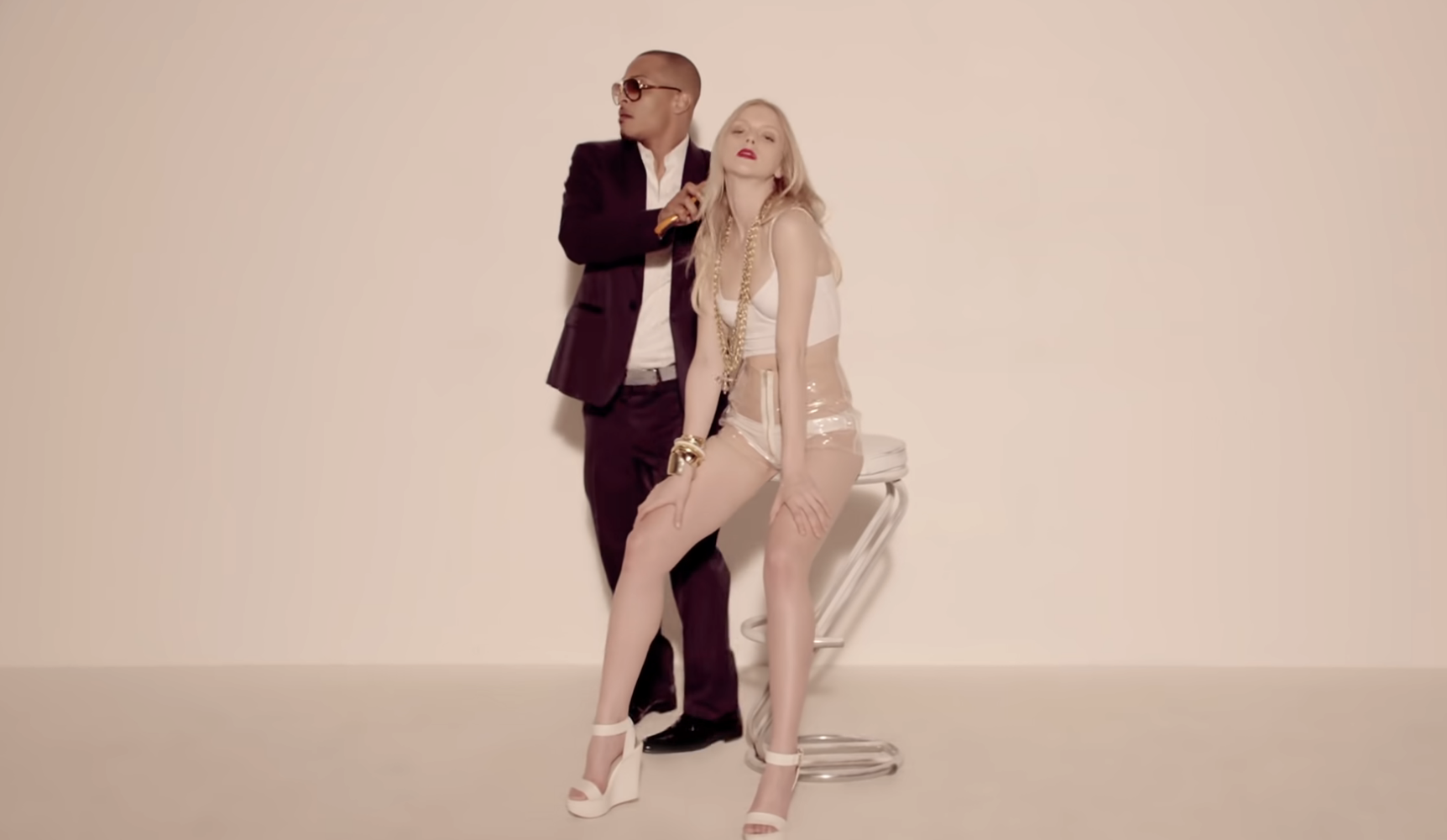 And going on to note that she wasn't expecting any sort of word from Robin, Emily clarified that she'd shared her experience with the public for different reasons.
"The essay wasn't written as a gotcha moment. It's about me sort of setting the record straight and sharing the whole truth and my experience with the world," she said.